When you land at Windhoek Airport, you will be met by a representative of the rental car company who will take you to collect your car. From there, you drive to your first stop, in the Kalahari Desert. Settle in and then enjoy a sundwoner drive through the dunes in the afternoon.
Driving distance: +-245km, Driving time: +/- 3 hours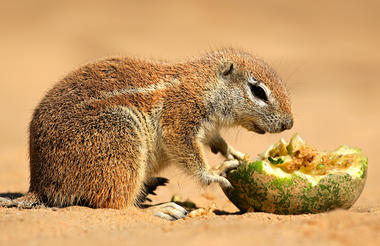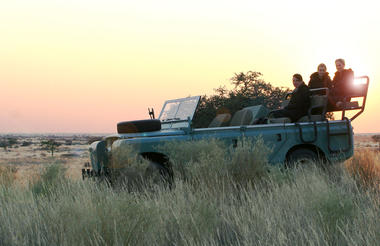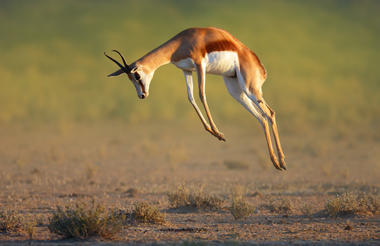 Day 2:
NamibRand Nature Reserve
Today, you drive to the Namibrand Nature Reserve for 2 nights at the fully inclusive Kwessi Dunes Lodge. Relax and enjoy some drinks as you watch the sun set over the desert. Included activities from here are :
Morning and afternoon scenic drives in the striking NamibRand Nature Reserve
Nature walks
Skybeds experience and star gazing
Quad biking
And the following at additional cost:
Horse riding - highly recommended!
Scenic helicopter flights (at an extra cost)
Spa treatments
Driving distance: +- 271km, Driving time: +/- 4 hours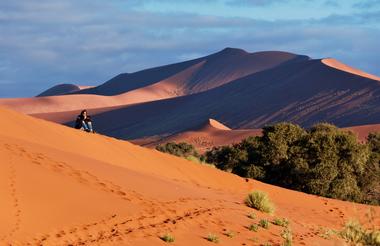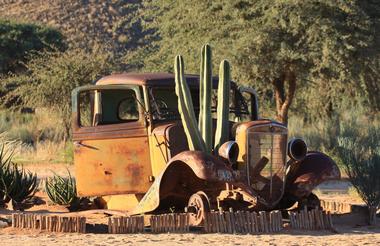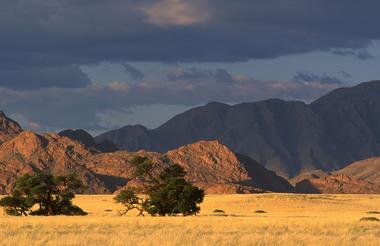 Day 3:
NamibRand Nature Reserve
Enjoy your morning activity in the Namib Rand Reserve and brunch, before you head to the Namib Naukluft National Park to see Dune 45, Dead Vlei, Sossusvlei and more. The Namib Naukluft Park is home to some of the highest sand dunes in the world, which you can climb up if you are feeling fit.
Driving distance: 60 km, Driving time: +/- 1 hour one way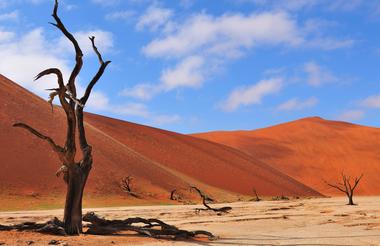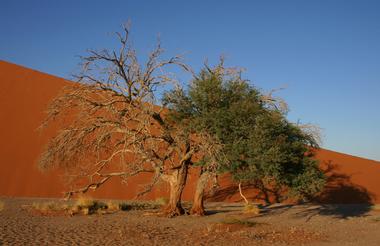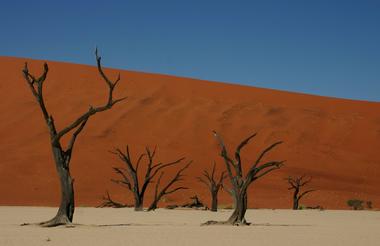 Enjoy a last morning activity before you head to the coast, to the charming town of Swakopmund. Along the way, stop off at Solitaire for some apple pie and to take a photo at the Tropic of Capricorn and of the moon landscape and the world's oldest welwitschia mirabilis further north. In the evening, have dinner in one of the many German restaurants.
Driving distance: +-420km / Driving time: +/-6 hours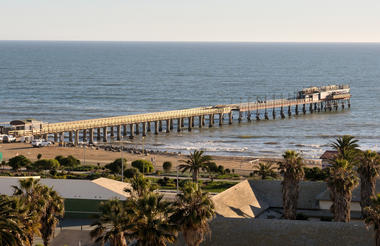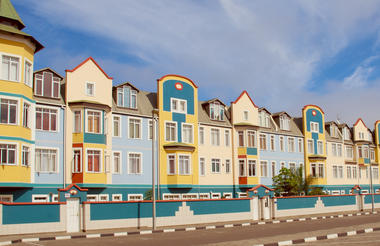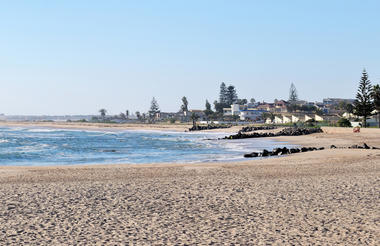 Leave Swakopmund early and drive up the Skeletton coast to Cape Cross, to have a quick look at the world's largest seal colony, before you turn around to drive inland to Twyfelfontein area. In the afternoon, either go to see the rock paintings, organ pipes and petrified forest in your own car, or prebook a guided excursion through us.
Driving distance: +-420km / Driving time: +/-6 hours (excluding the Cape Cross stop)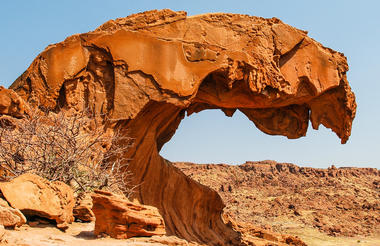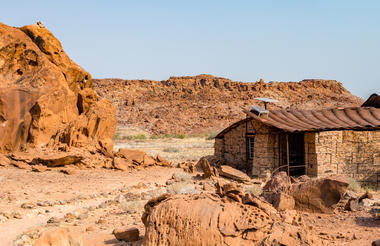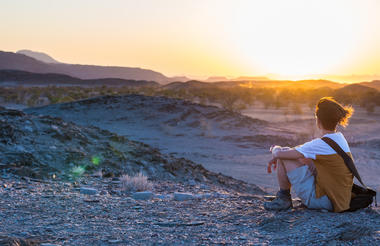 Today is the longest driving day of the tour. After leaving Swakopmund, start driving along the Skeletton Coast, stop off at the Cape Cross Seal Colony before heading into one of the most remote areas in Namibia (a national park permit for Skeletton Coast National Park has to be paid for at the Ugab River entrance gate before 3pm), the Kaokoveld, home of the Herero people, desert elephant & giraffe and where you can track black rhino.
Driving distance: +- 540km, Driving time: 7 - 8 hours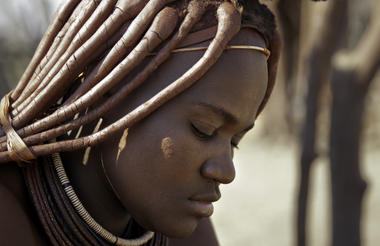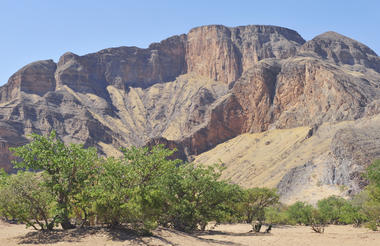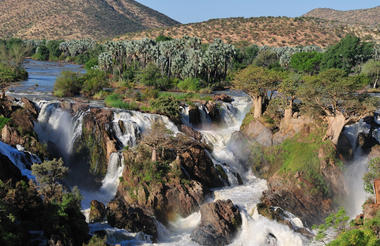 Head out with expert guides as you attempt to track desert adapted elephants, giraffes, lions and even rhino. Included activities are:
Game drives to track desert adapted lion, elephant and giraffe.
Nature walks.
Rhino tracking.
Cultural experiences with local Herero people.
Learn more about the giraffe research happening in the area (please contact us for more information on project funding).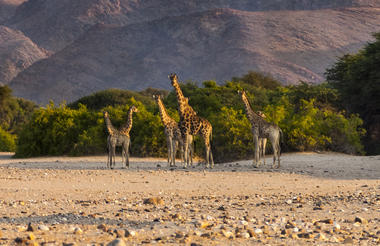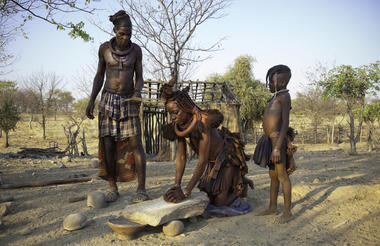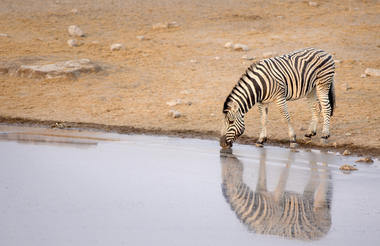 Activities and Services
Morning and afternoon safari activities
Join a last guided activity (time permitting) and then set off towards Namibia's most famous game reserve, Etosha National Park. Arrive at Etosha Heights Game Reserve, settle in and then head out on your first afternoon game drive. You should try to arrive at the lodge by 14:30 to have some relaxing time before heading out on an afternoon safari activity. We also recommend to go on a nights game drive to get the chance to see nocturnal animals.
If you want to take it more relaxed, skip the afternoon game drive and arrive in time for sundowner drinks and dinner and only join the night game drive today.
Driving distance: +/- 315 km, Driving time +/- 5 hours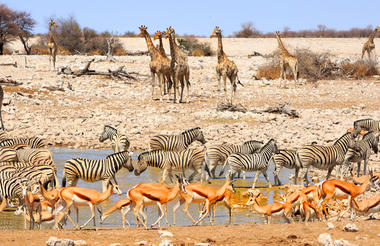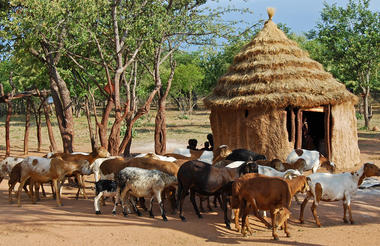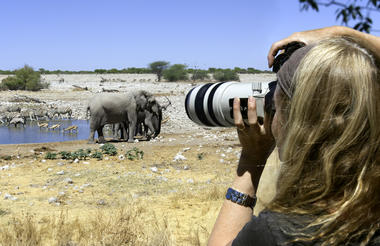 Get up early and enjoy a guided morning game drive in the Etosha Heights Private Game Reserve. After an early lunch, set off to explore the southern area of Etosha National Park by yourself (Etosha National Park fees not included and to be paid at the gate).
Driving time to Etosha National Park Gate +/- 1 hour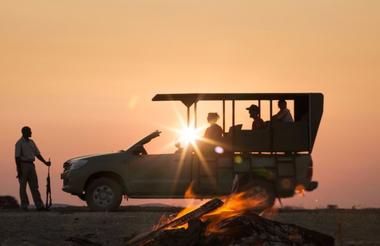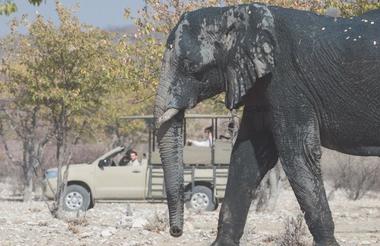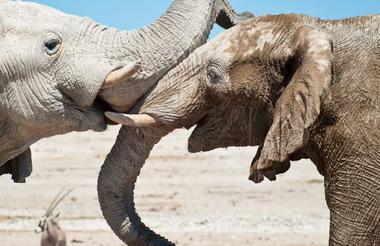 Either add an additional morning activity at Etosha Heights Reserve (at additional cost), or simply enjoy a lazy breakfast and enjoy the view from the lodge, before you slowly head back to Windhoek in the early afternoon. On the way back you can stop off at the famous craft market in Otjiwarongo, if you fancy buying some souvenirs.
We recommend dinner at Joe's Beerhouse. Booking is essential.
Driving distance: 470 km, Driving time +/- 5hours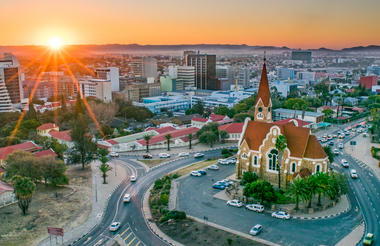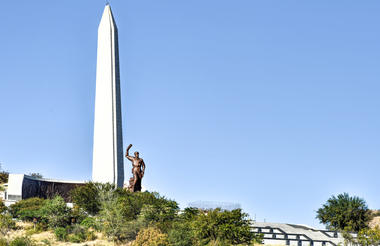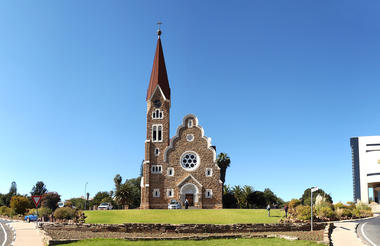 After breakfast, drop off rental car and fly home.
Activities and Services
Drop off rental car and fly home.