Wilderness DumaTau
| Linyanti Concession
Wilderness DumaTau's extensive lagoon frontage ensures that each ultra-spacious 142 m2 guest suite has uninterrupted views over Osprey Lagoon, and the movements of the mega-herds of elephants the Linyanti is so famous for.
All seven twin tented suites and one family unit have a private plunge pool and an inviting lounge, and feature a spacious bathroom with indoor and outdoor showers. The main dining and lounge areas boast unimpeded wide-angle vistas overlooking the wildlife-rich lagoon, while the centrally located Osprey Retreat wellness centre and gym – shared with Wilderness Little DumaTau – includes an inviting shaded deck, a lap pool, spa, a drinks and snack counter, and Safari Boutique. Wilderness DumaTau runs on 100% solar energy.
INSIDER'S TIP: The Linyanti is recognised as an IBA (Important Bird Area), so the hides and platforms in the area are ideal for bird watching and photographing wildlife.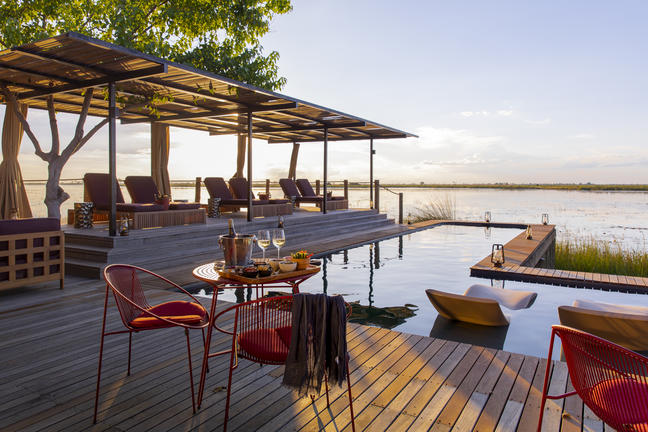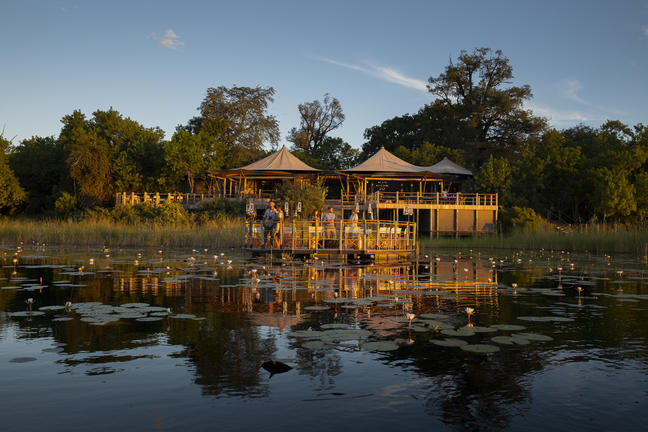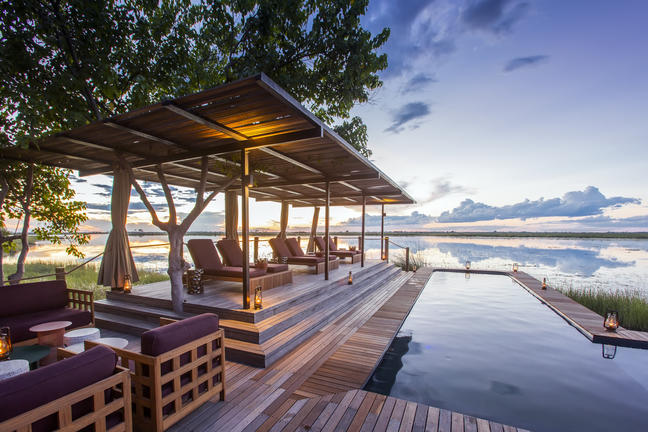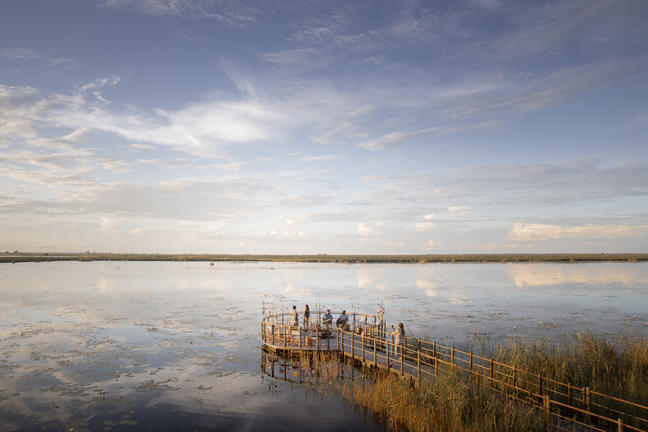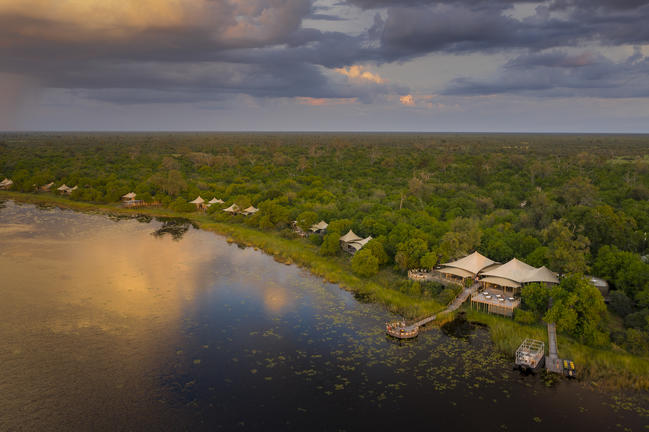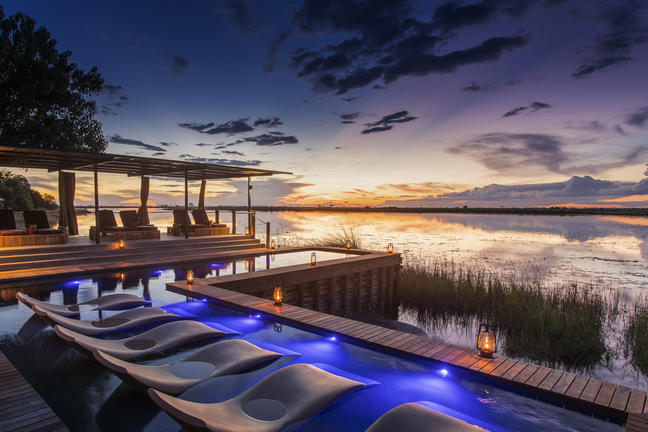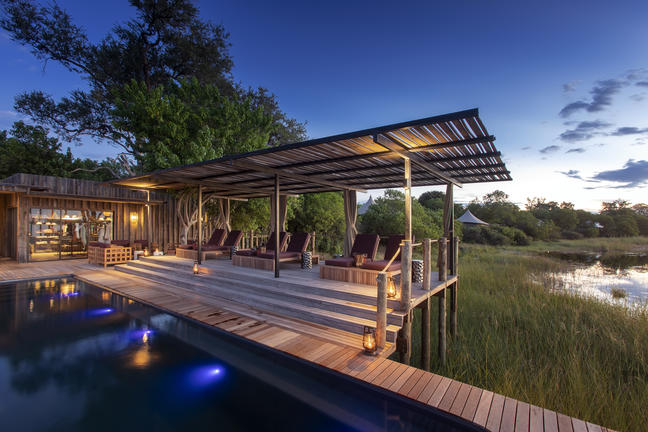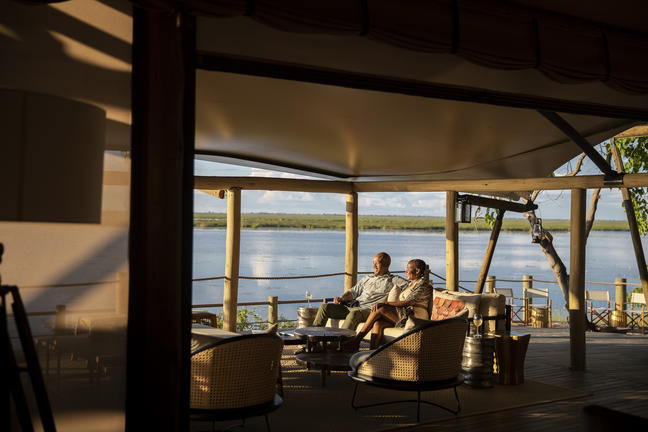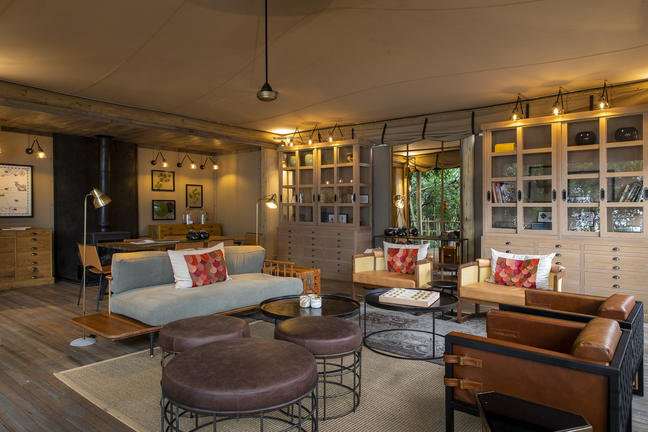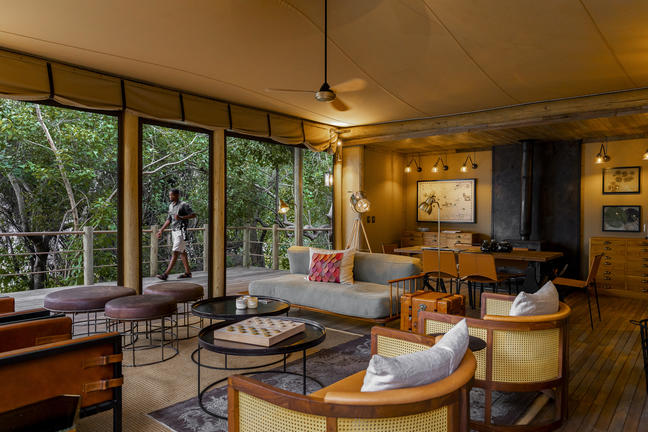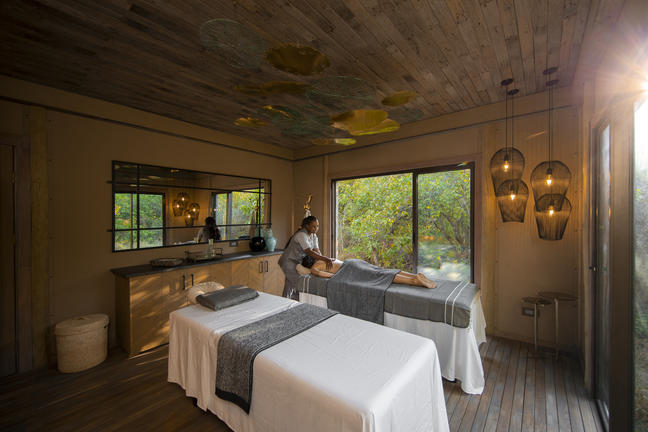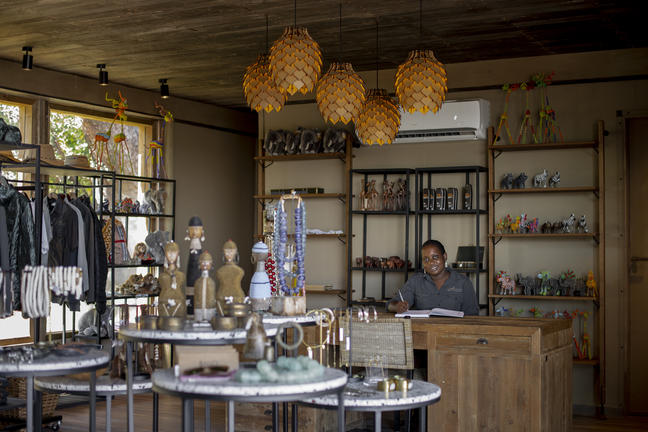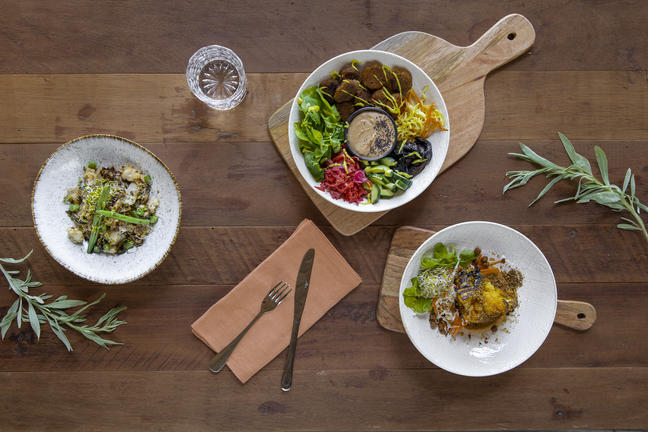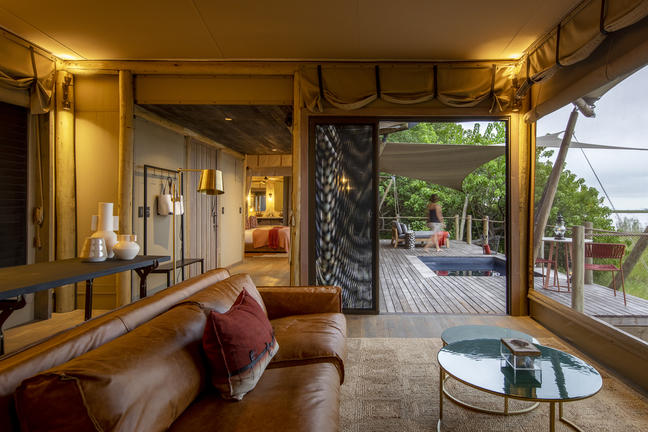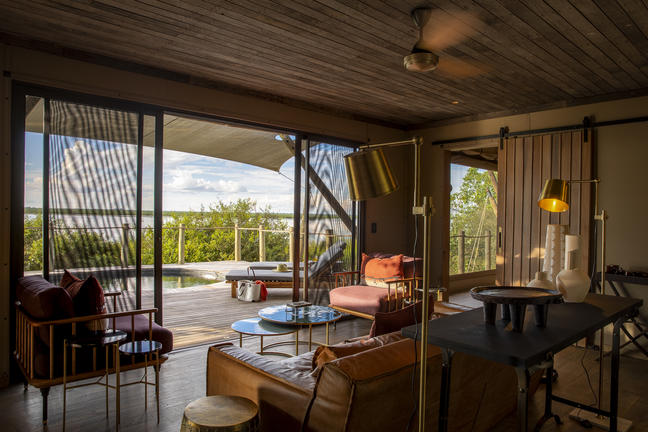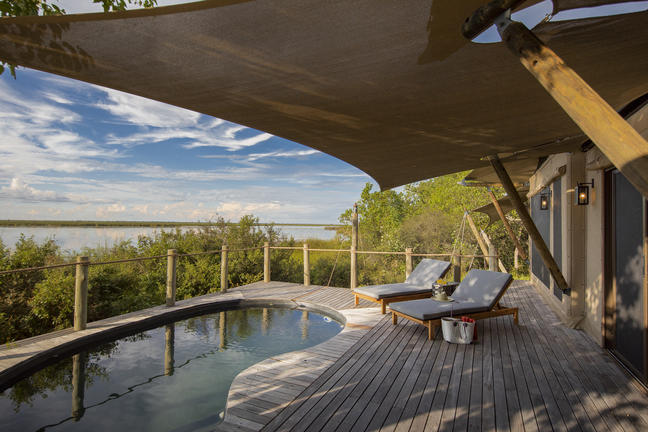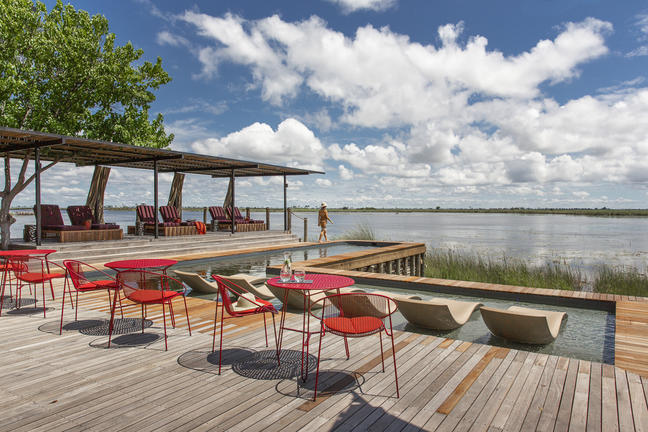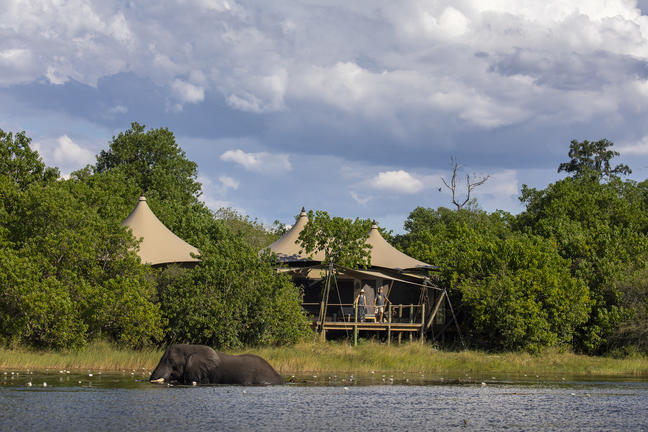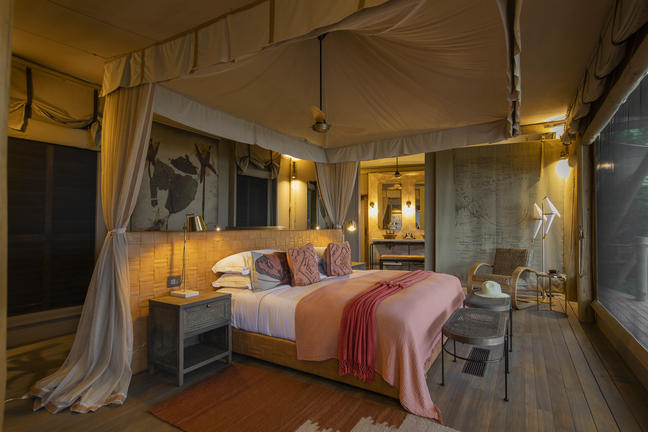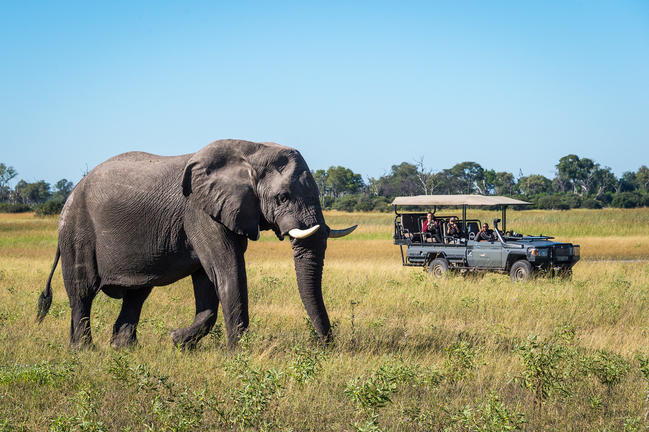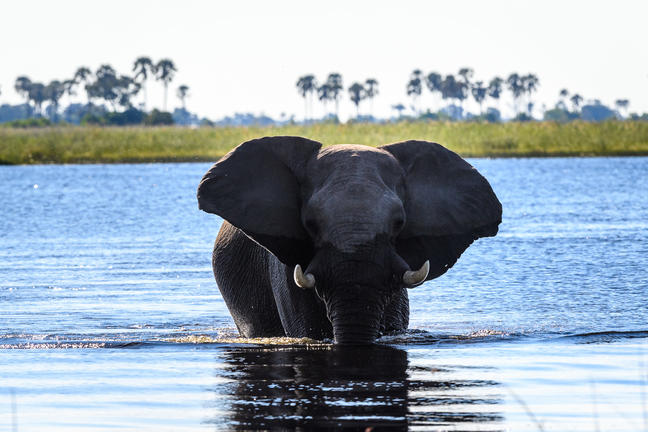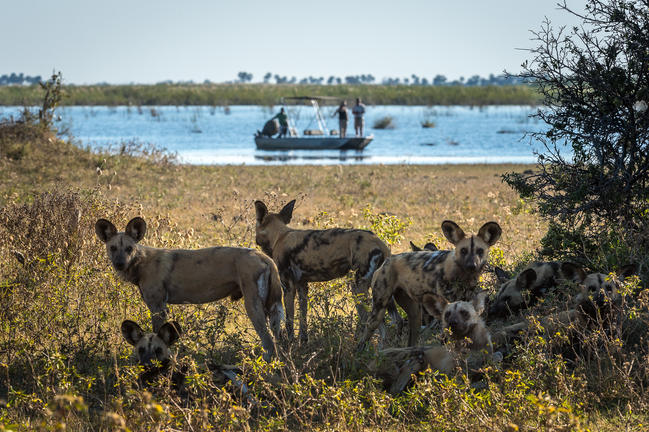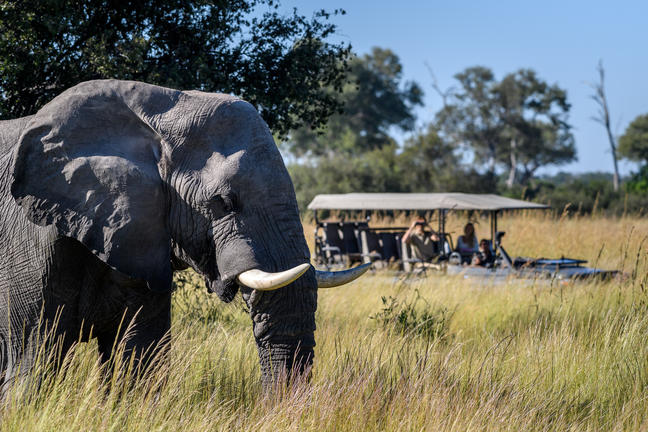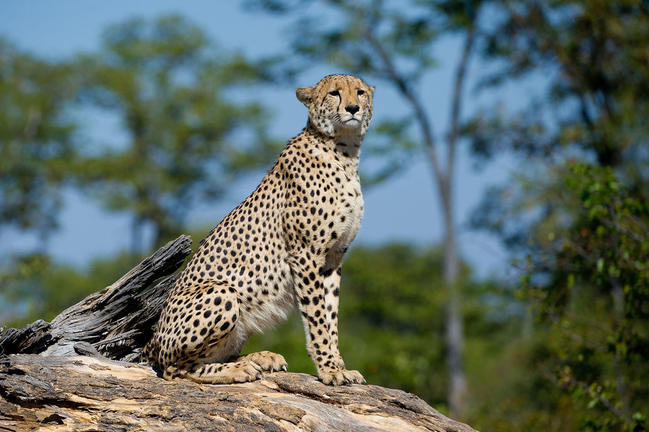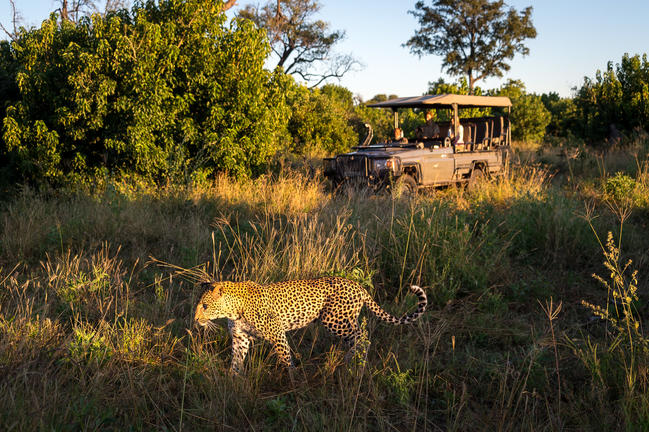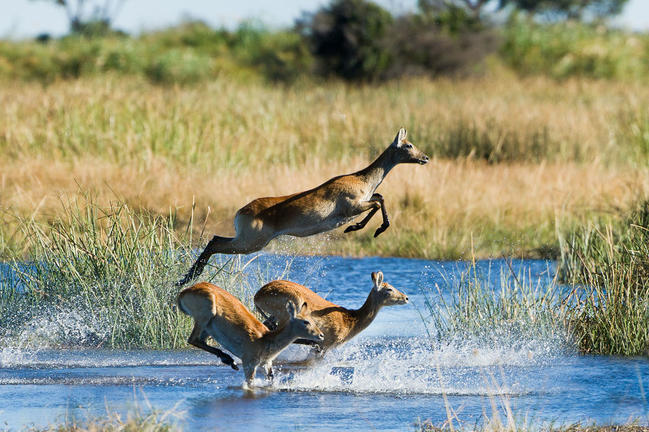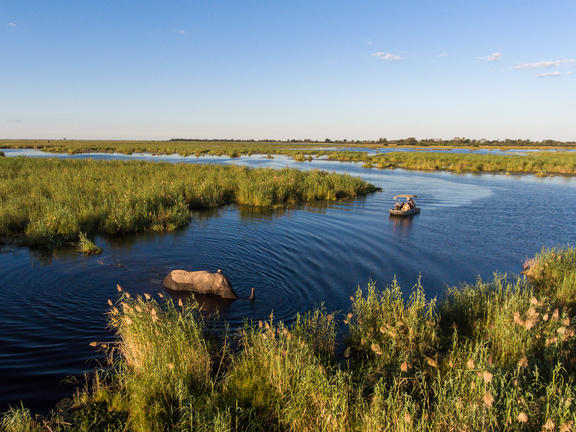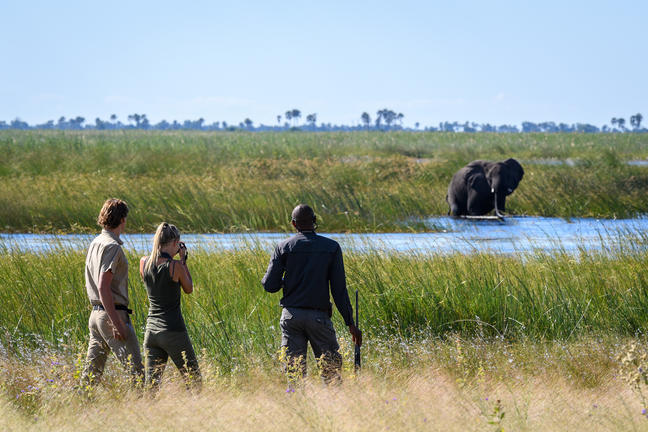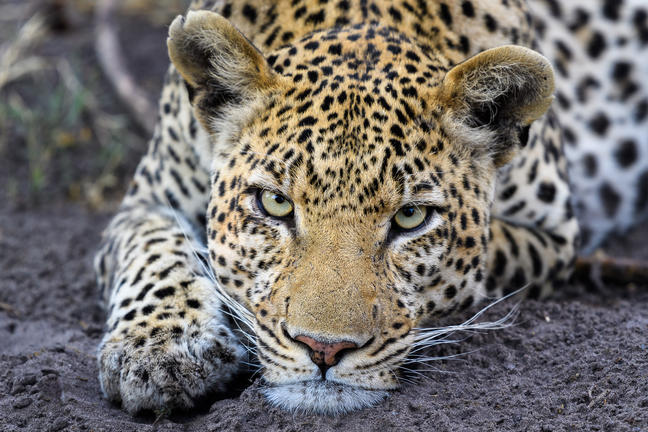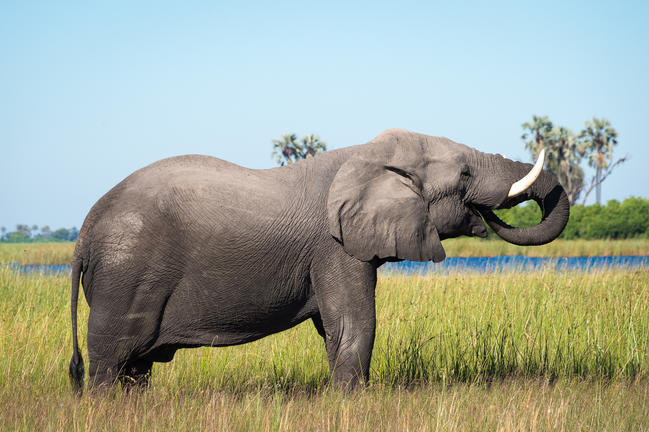 Your Stay
2 Nights
Fully Inclusive - Bed, All Meals, Fees and Activities
All Drinks (excl Premium Brands) Included
Fast Facts
Safari Lodge
No. Rooms: 8
Special Interests: Birding, Nature, Wildlife
Wilderness Vumbura Plains
| Kwedi Concession
Vumbura Plains is a luxury camp situated in the northern Okavango Delta, comprising two separate satellite camps, each with its own raised dining, lounge and bar area with a vista across the floodplains. The main area emphasises relaxation, furnished as it is with soft sofas and idiosyncratic objets d'art.
The Vumbura Concession is known for its beauty and intimacy as well as the unparalleled variety it offers for a safari experience, offering both land and water activities providing an excellent all-round experience. Game viewing can be done in open vehicles, mekoro (traditiona dugout canoes) and by boat.
Open 4x4 Land Rovers allow close proximity to animals in the savannah and forested areas. The Vumbura area is possibly the only area in the Okavango where one can see red lechwe (an animal that inhabits the fringes of the waterways) and sable antelope (an animal that enjoys the dry countryside) on the same game drive.
Add in lion, leopard, elephant, cheetah and buffalo along with all the plains animals and one has an excellent all round wildlife experience in a remote and private part of the Okavango. In addition to game-drives, walks, mokoro's and boating are available.
NOTE: Ballooning is offered from mid-April to September.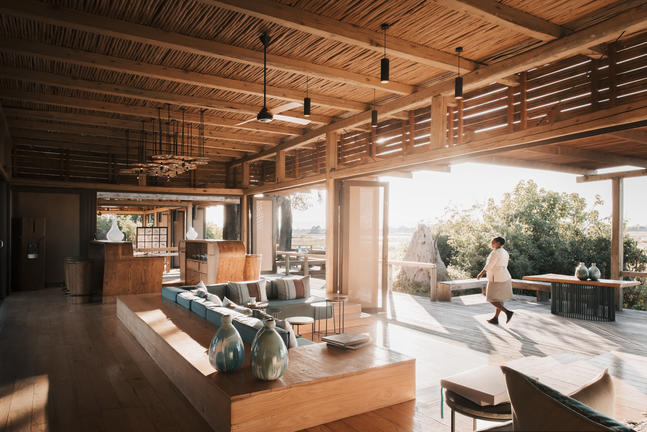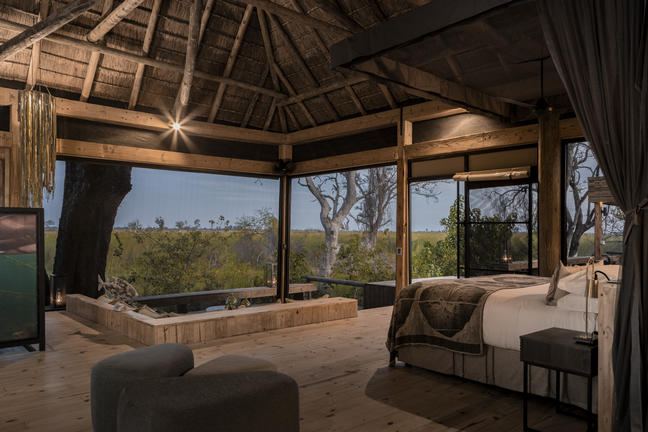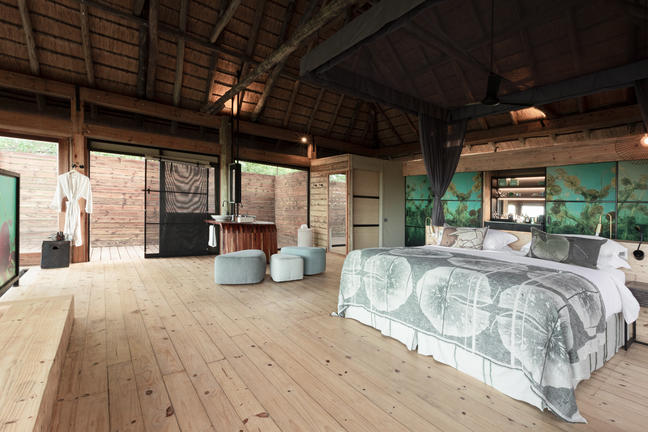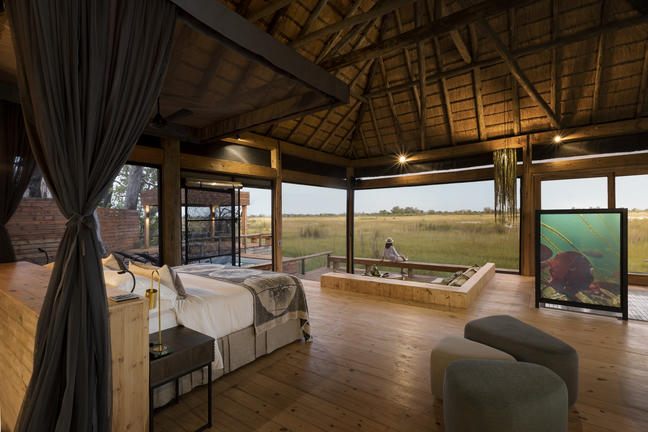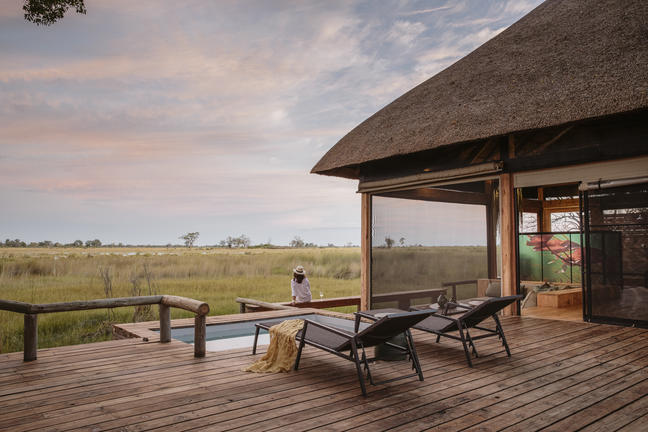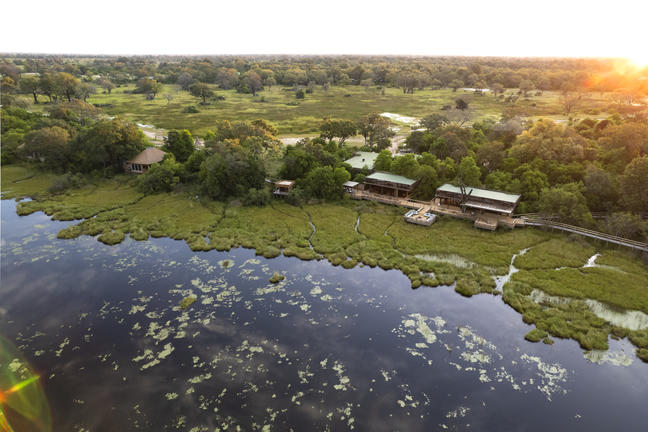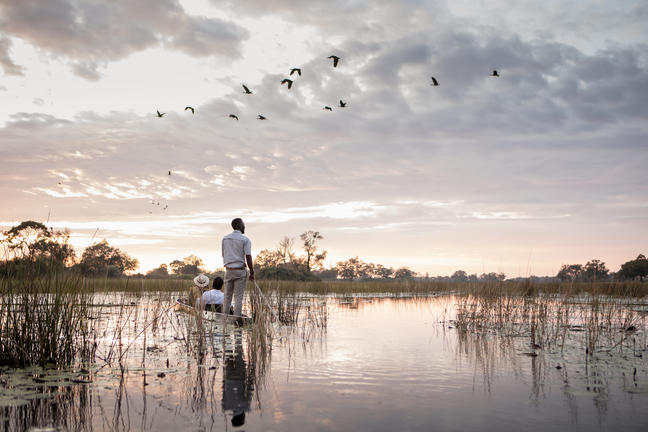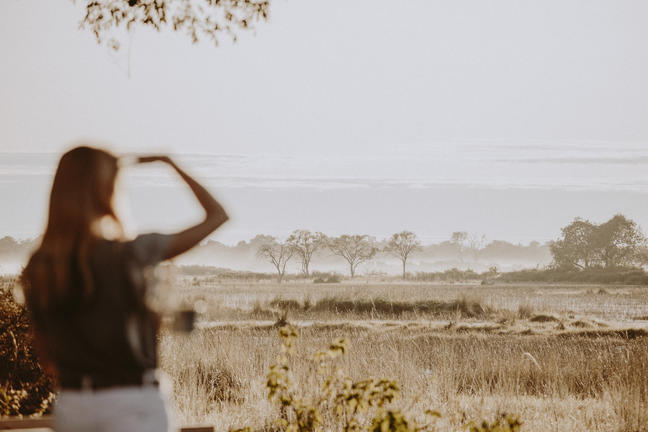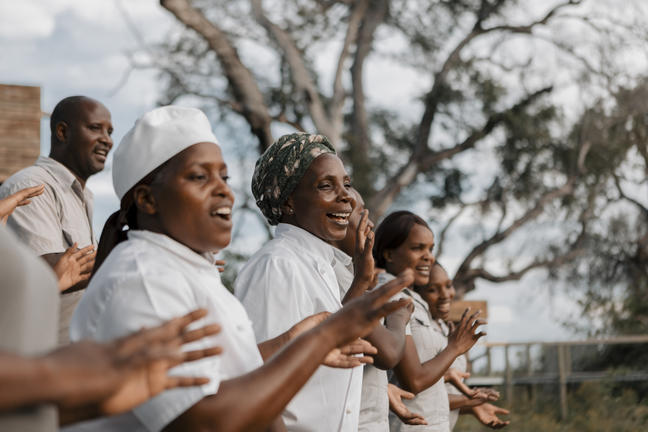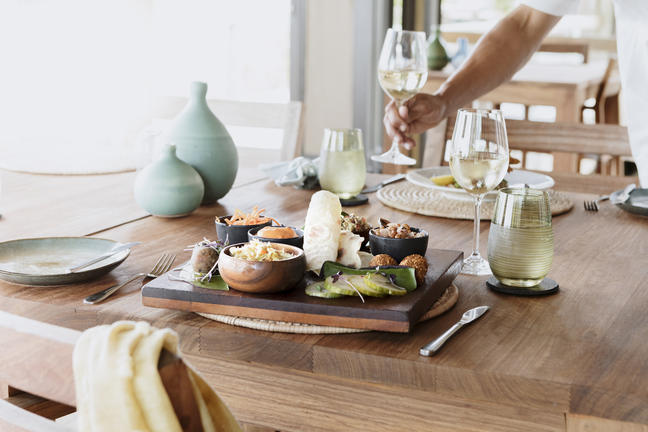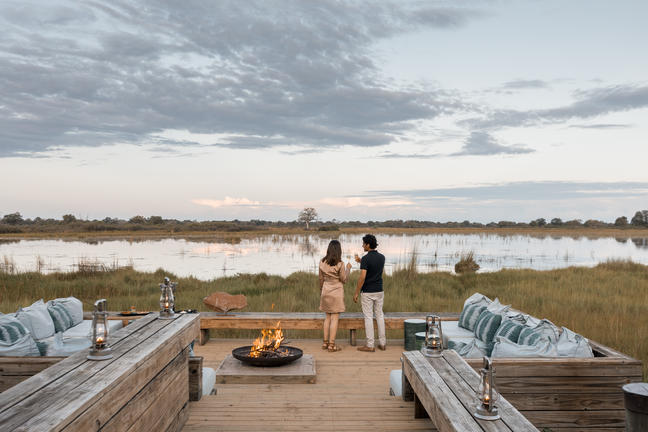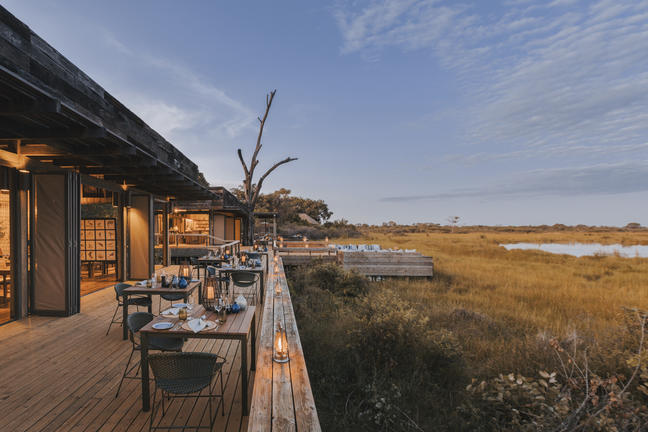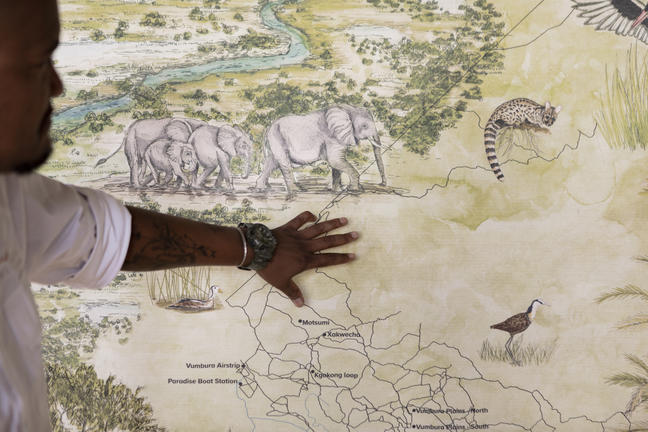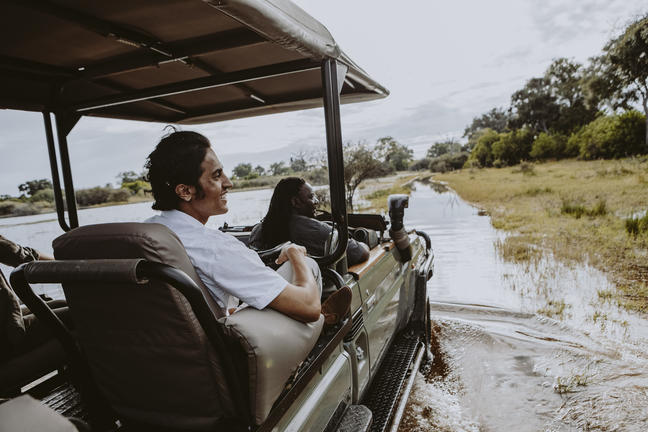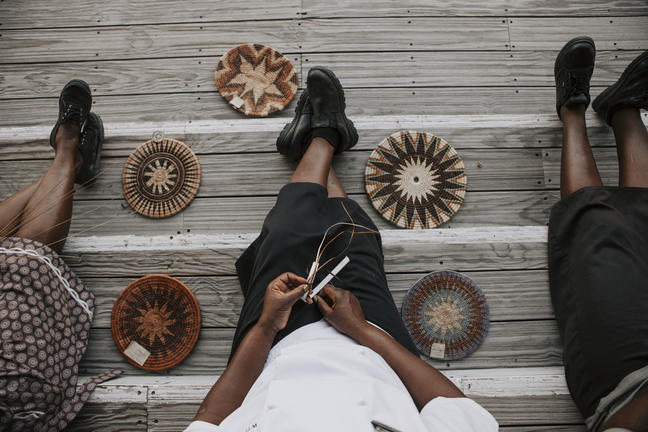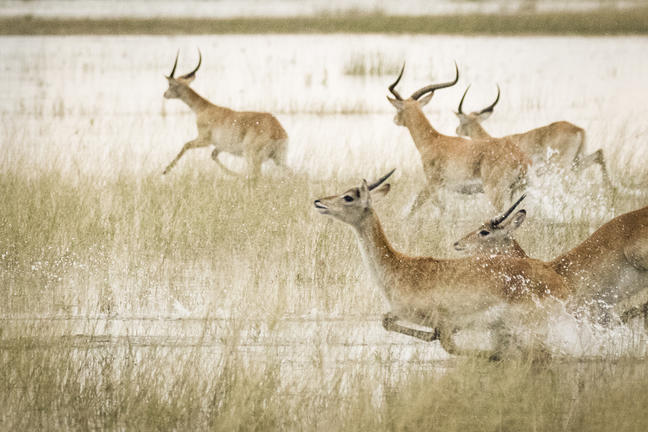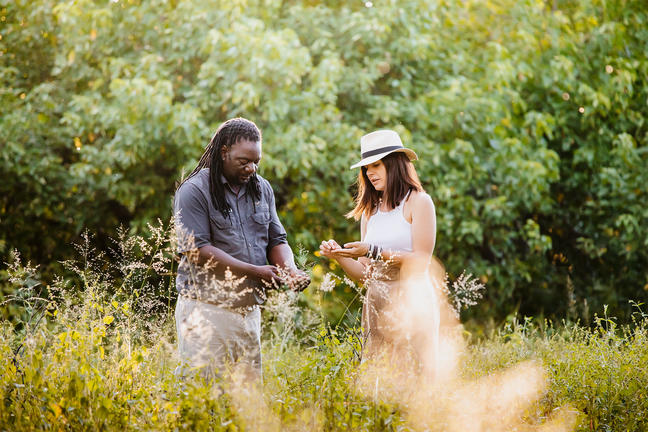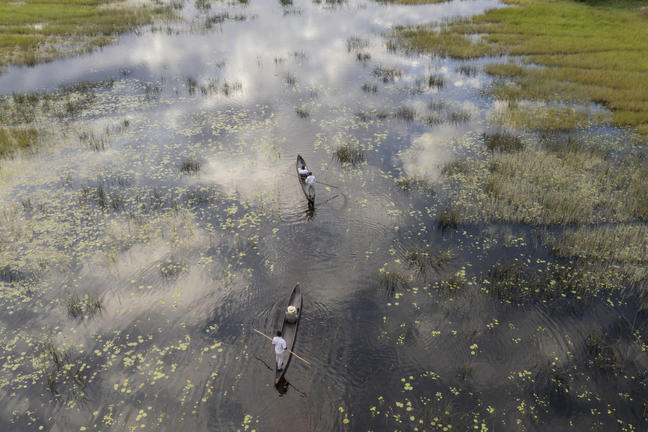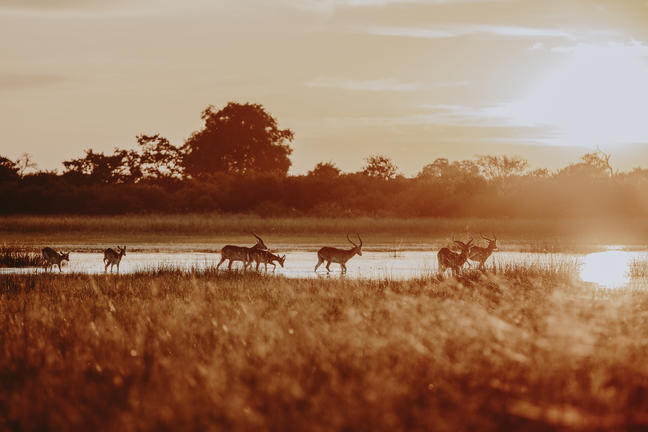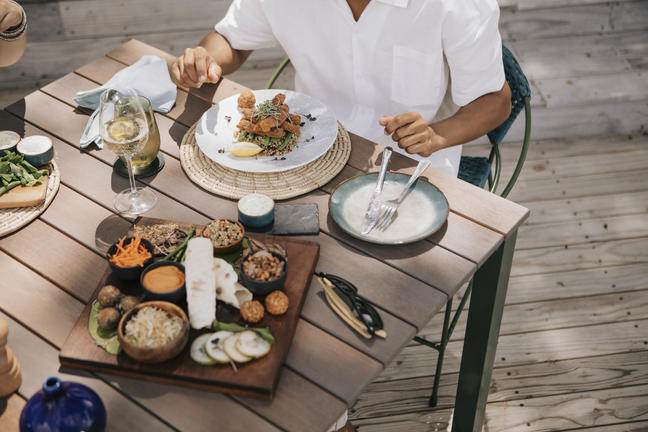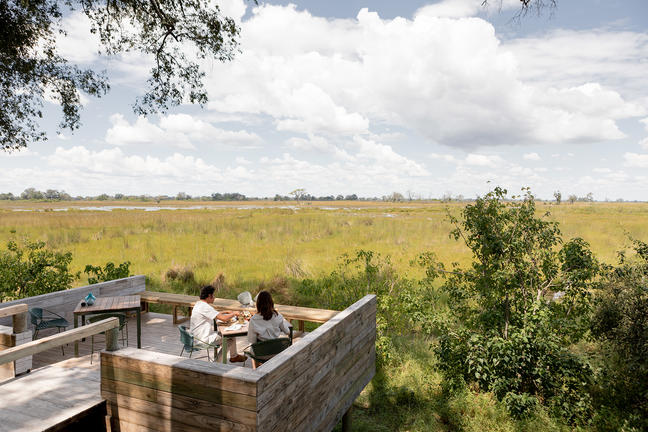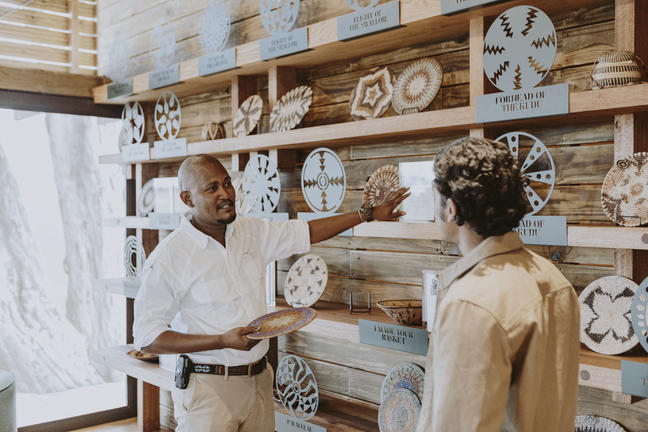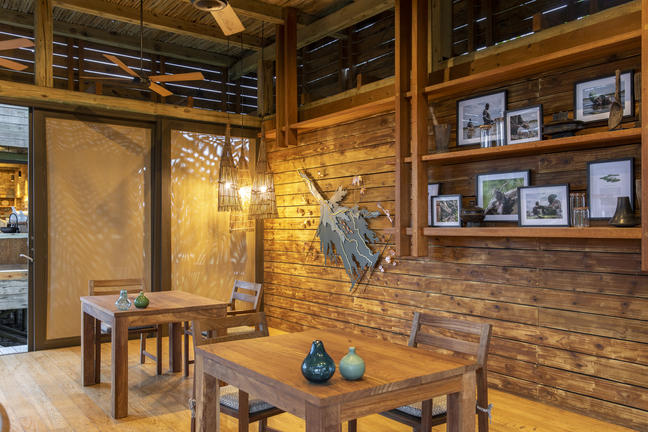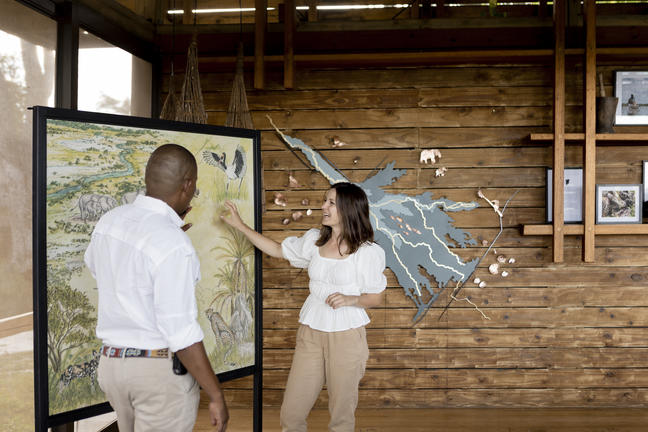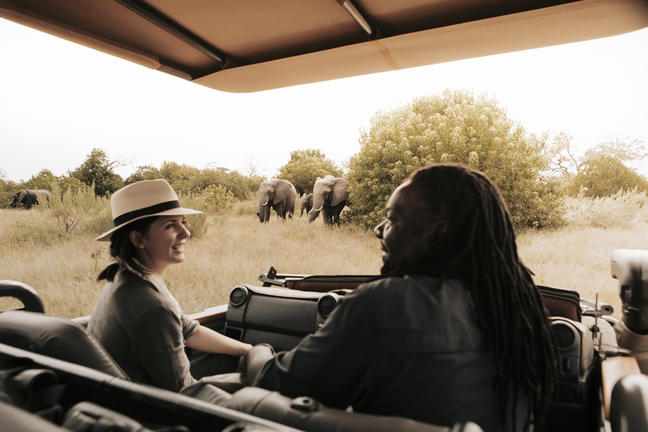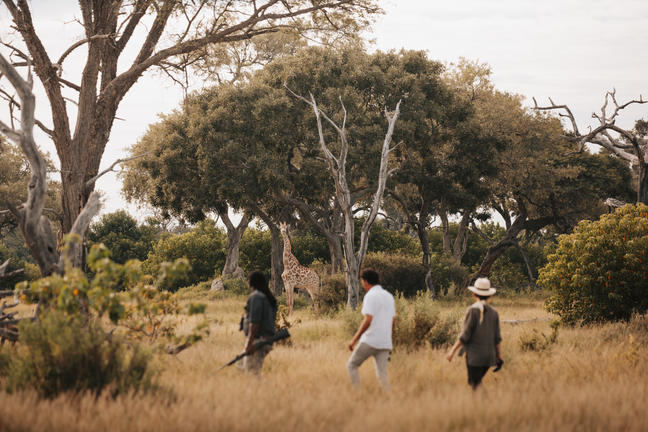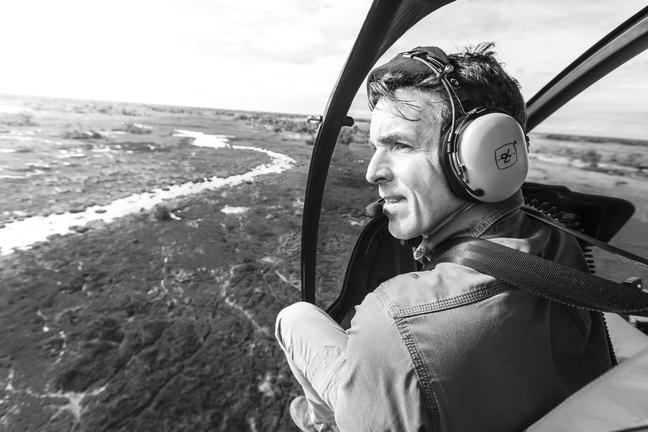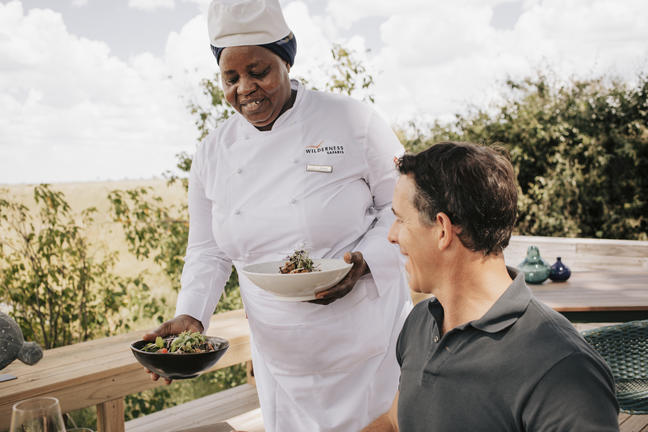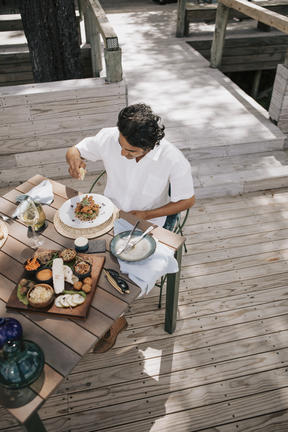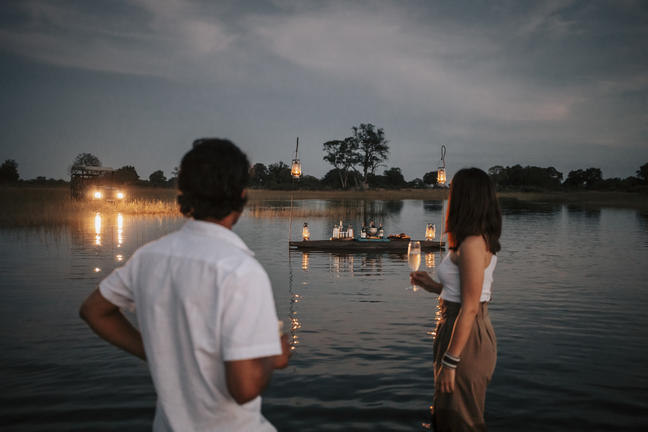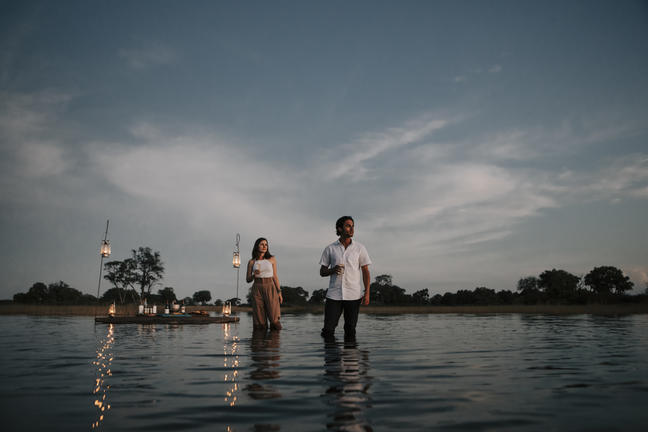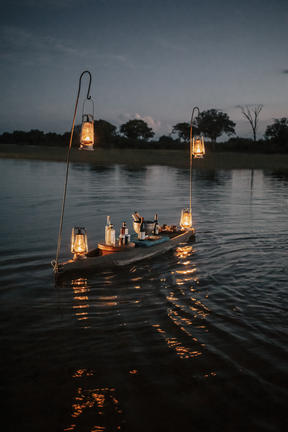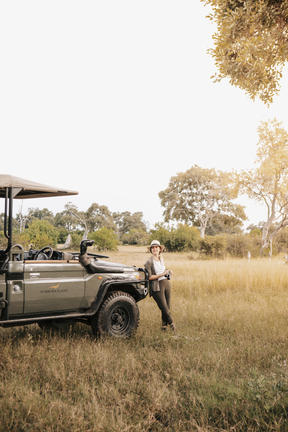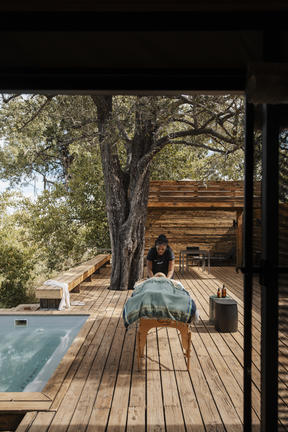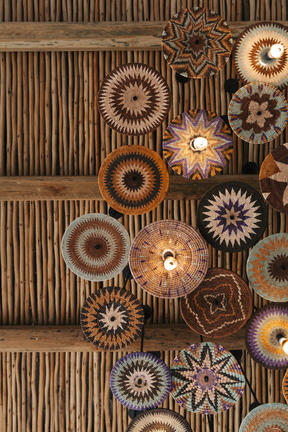 Your Stay
3 Nights
Fully Inclusive - Bed, All Meals, Fees and Activities
All Drinks (excl Premium Brands) Included
Fast Facts
No. Rooms: 14
Special Interests: Birding, Nature, Wildlife
Wilderness Mombo
| Moremi Game Reserve
Mombo Camp, on Mombo Island just off the northern tip of Chief's Island, is built under large shady trees and overlooks a wonderful floodplain teeming with wildlife.
Large concentrations of plains game often occur in front of camp and guests may view a variety of animals without even leaving the veranda. Informative game drives explore the savannah and floodplain mosaics of Chief's Island with prolific wildlife-viewing opportunities.
Mombo is 'a place of plenty', the 'game mecca' of Southern Africa. Here you will see a vast array of animals, including all the 'big five' if you're lucky, in a totally uncontrived environment. There are few places in Africa that can boast such an abundance of game in a wild setting.
Your stay here will undoubtedly be the "crowning glory" of your safari experience.
During your time here you might consider partaking in a helicopter flight. This experience provides a wonderful overview of the intricacies of the Okavango.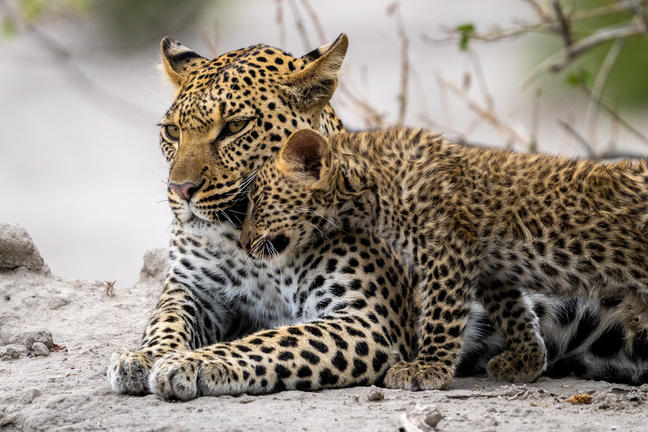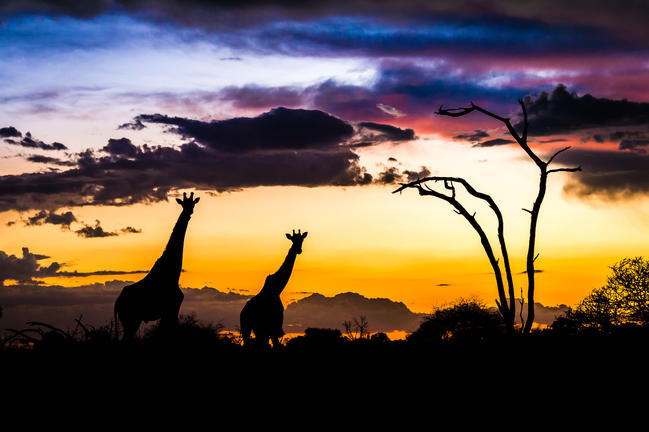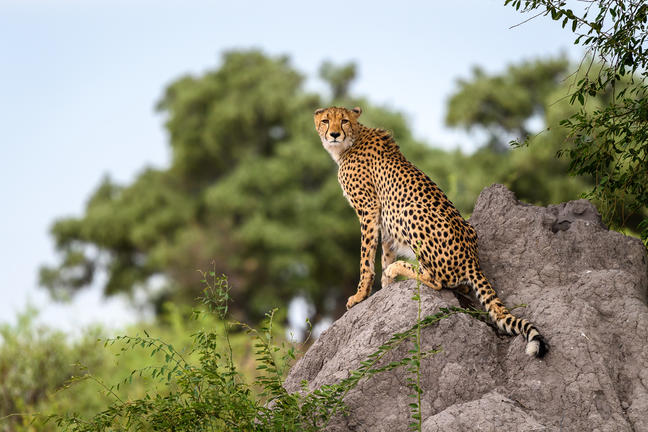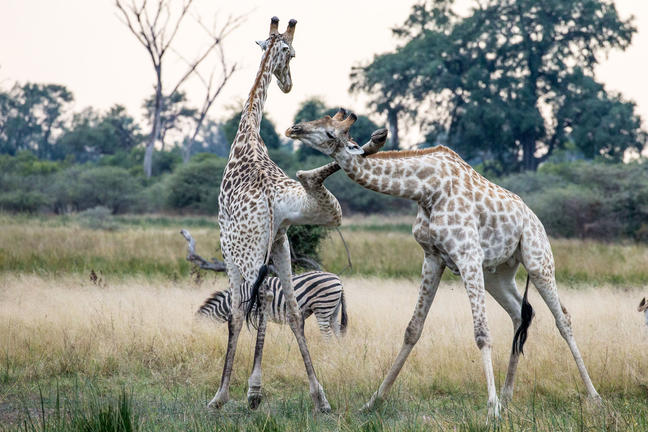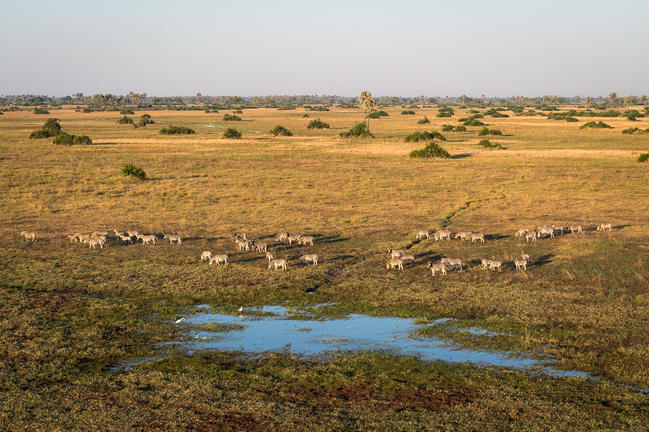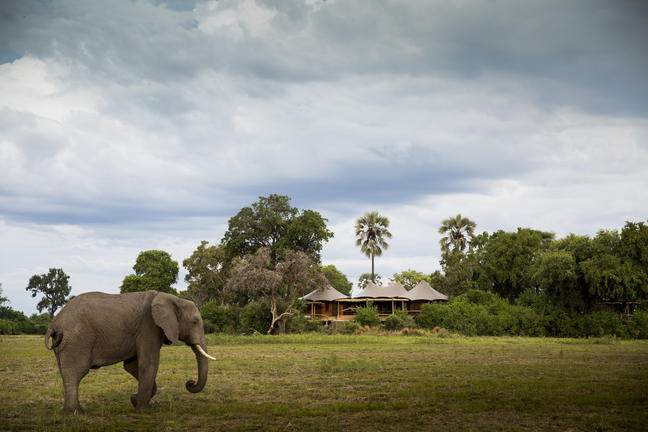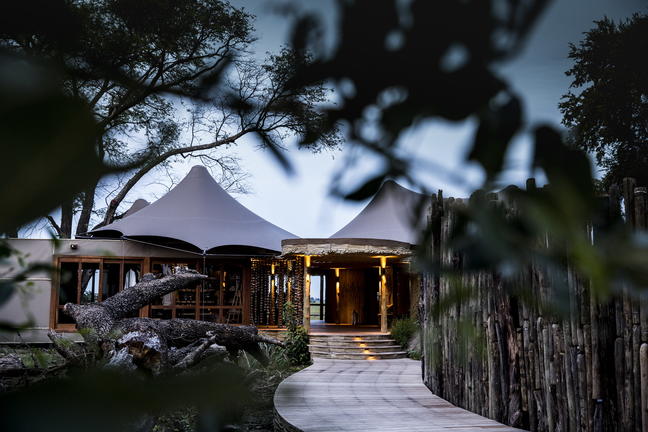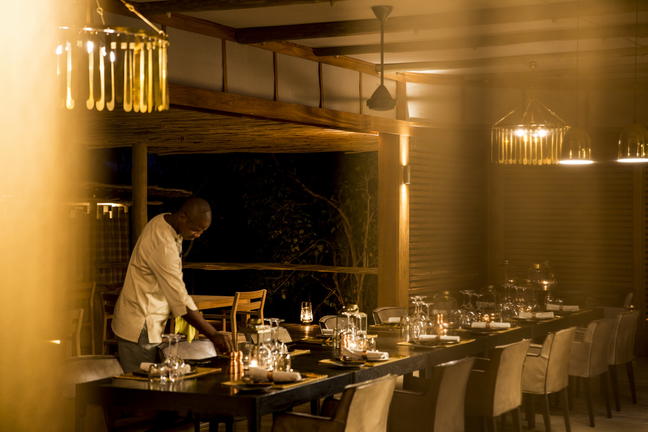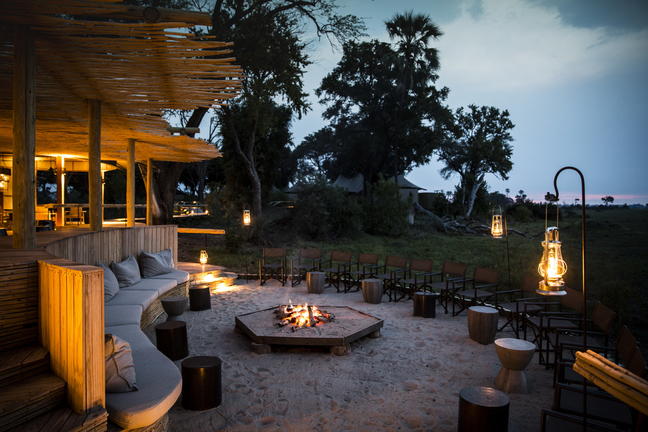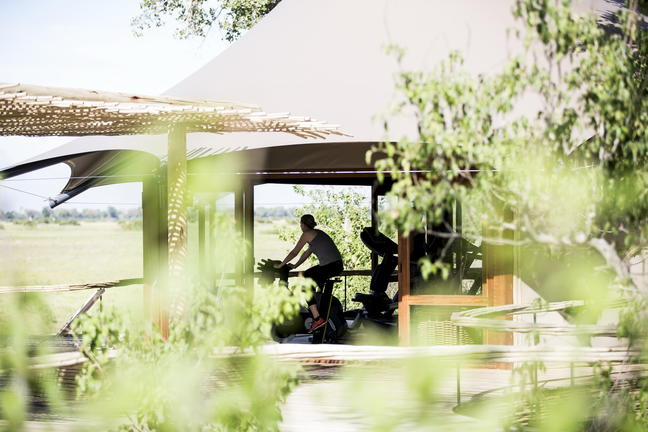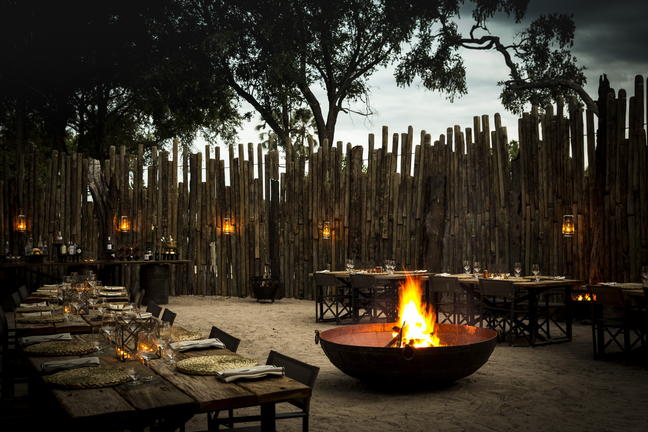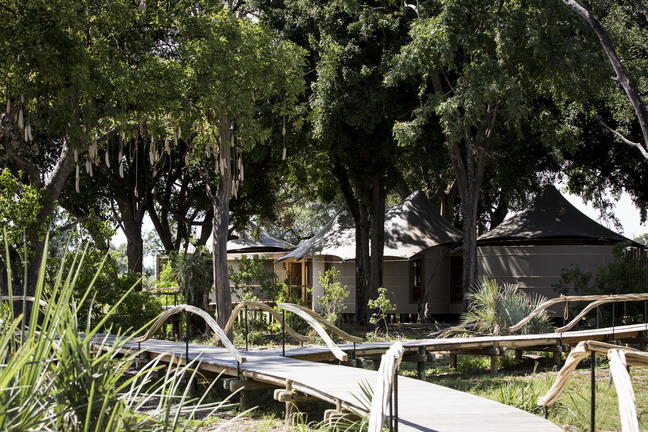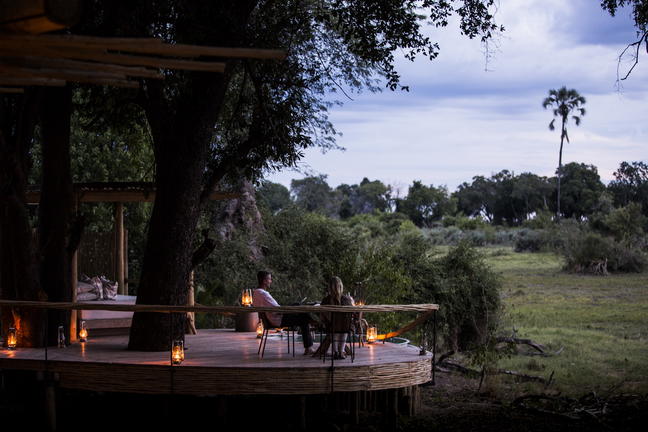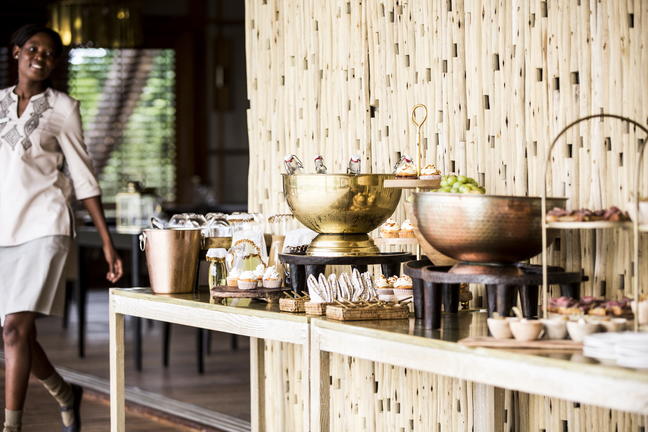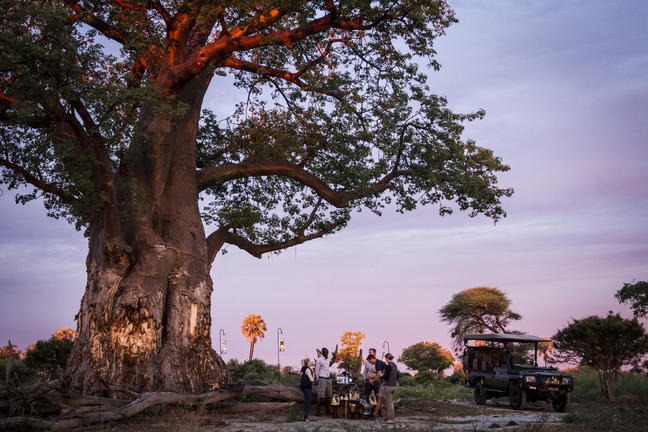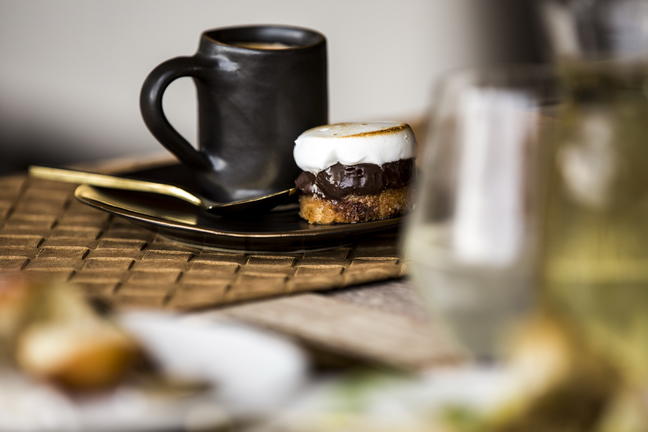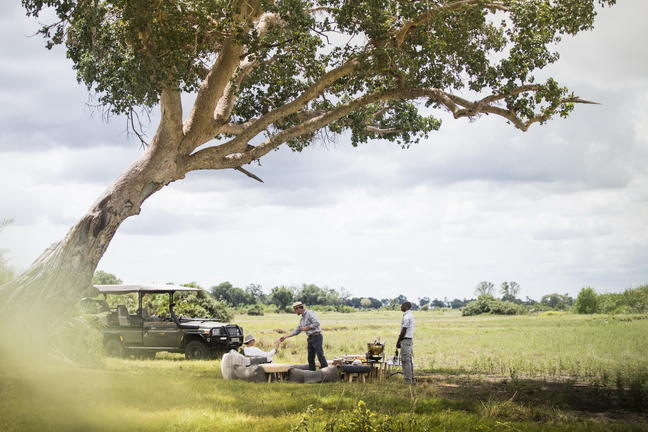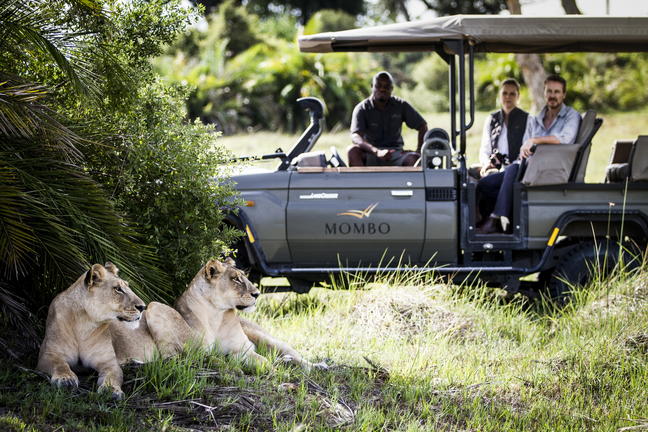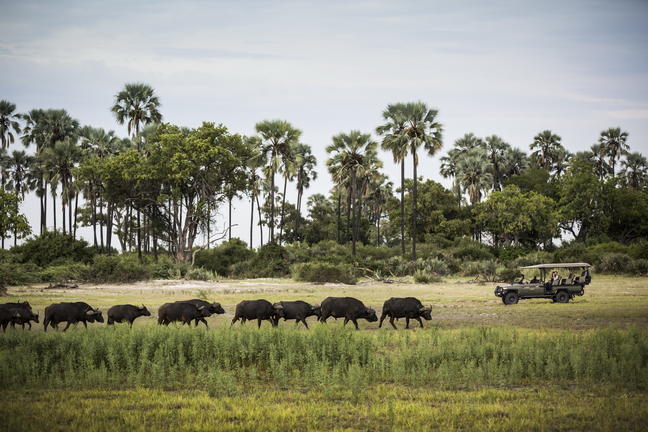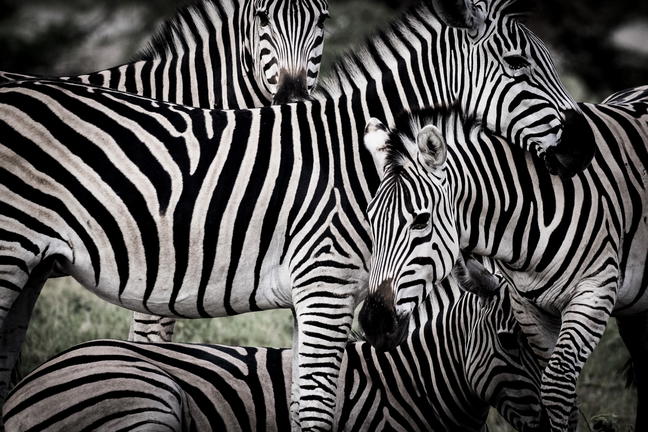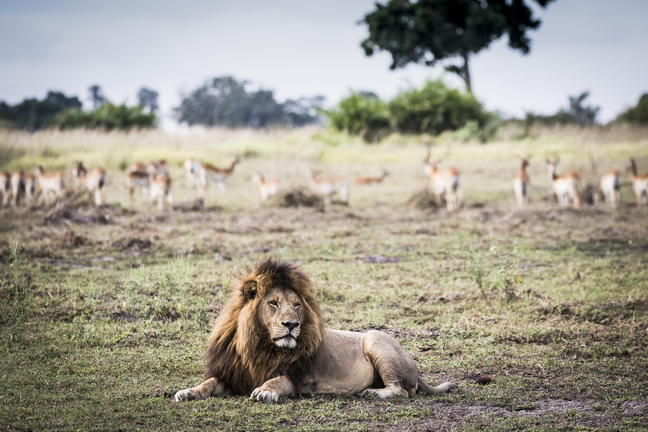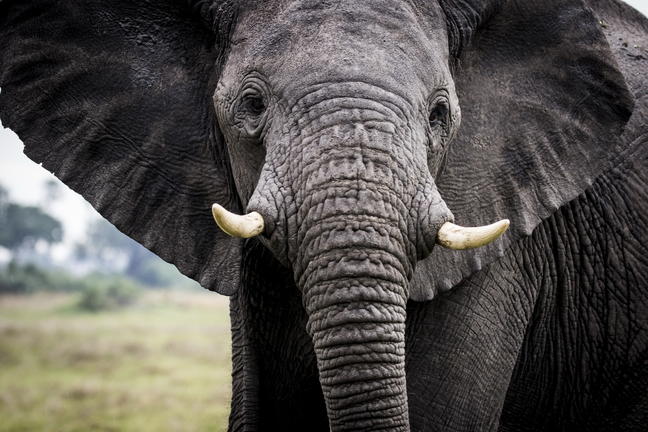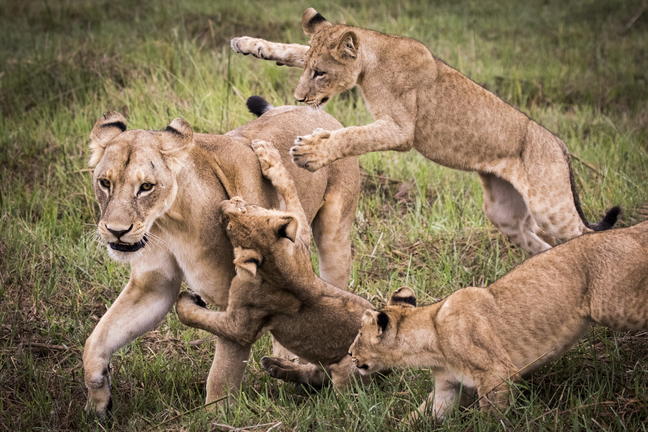 Your Stay
3 Nights
Fully Inclusive - Bed, All Meals, Fees and Activities
All Drinks (excl Premium Brands) Included
Fast Facts
Safari Lodge
No. Rooms: 8
Special Interests: Birding, Nature, Wildlife