COVID-19: ACCOMMODATIONS
With just six rooms, you'll be lucky to get a booking at Villa Violet - one of the top rated B&B guesthouses in Windhoek, Namibia's capital.
If you are lucky enough to get a booking, you'll see why this small guesthouse is so popular: Ben and Heidi, with years of hospitality industry experience between them and speaking English, German, French and Flemish/Afrikaans, are the consummate hosts. With contagious enthusiasm, they have made Villa Violet into the very definition of a bed and breakfast guesthouse where you get a personal welcome from the owners, friendly and intimate service and exceptional value for money.
Villa Violet is a smart and attractive guesthouse tucked away in a quiet neighborhood of northern Windhoek and is a great place to start or end your safari or self-drive holiday in Namibia. You will easily find Villa Violet coming from the airport; it is close to the central areas of Windhoek; and you are within stumbling distance from the legendary eisbein and stein of Joe's Beerhouse.
The rooms at Villa Violet open onto small patios making an ideal spot to relax and read a book or have a cup of tea while you chat with Ben and Heidi. Rinse your travel-weary bones in the swimming pool or retreat to your air conditioned room with a book from the small library.
The décor as simple, elegant and modern with hotel-like amenities including wireless internet, flat-screen cable TV, climate control, tea/coffee, personal safe, honesty bar and hair dryers.
If you are looking for a warm welcome, genuine hospitality, convenience and comfort, we cannot recommend Villa Violet highly enough: we have yet to have an unhappy customer and, so long as Ben and Heidi are at the helm, we doubt we ever will.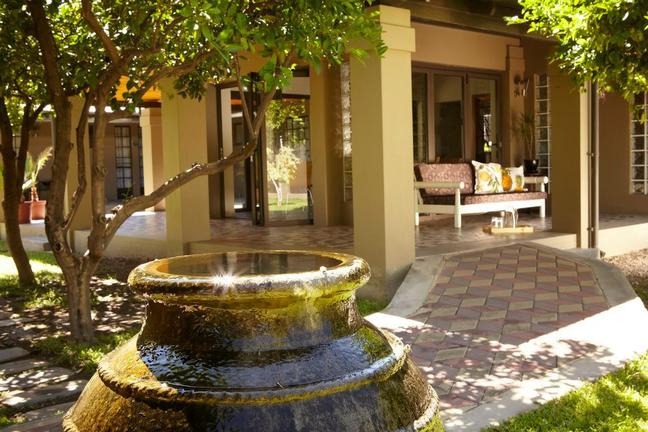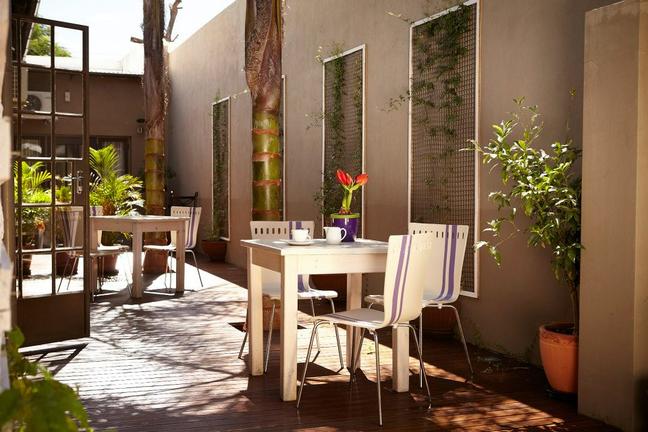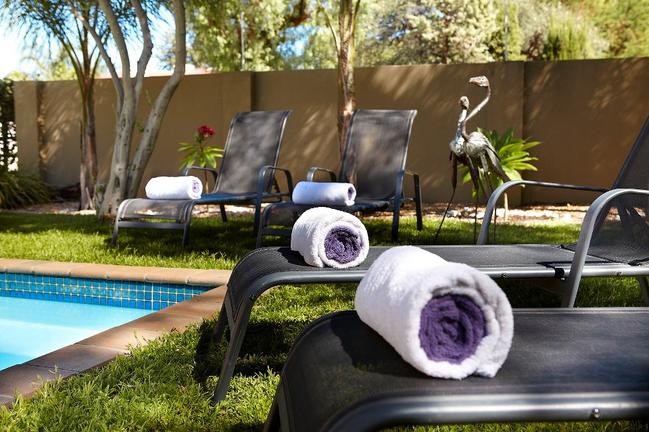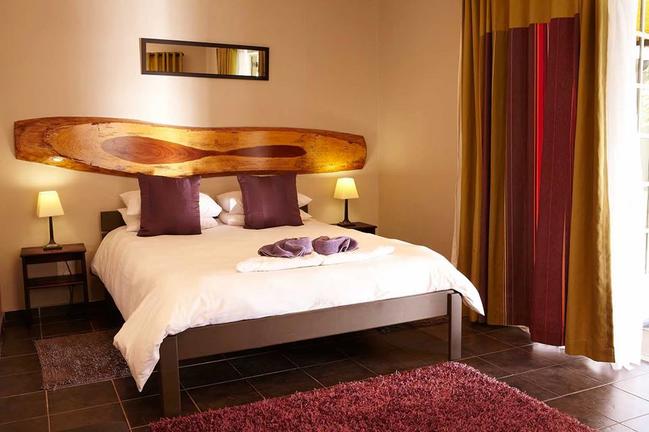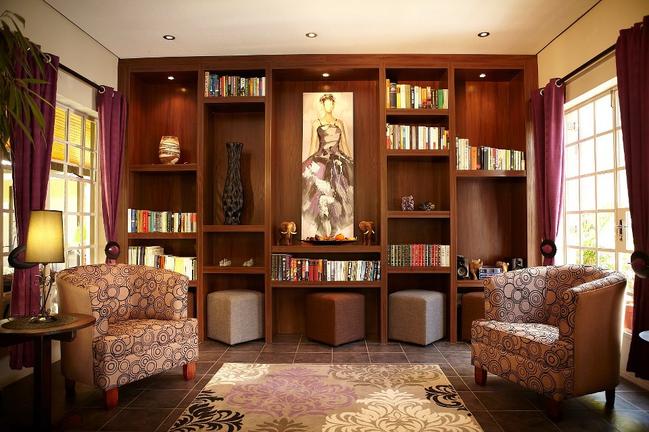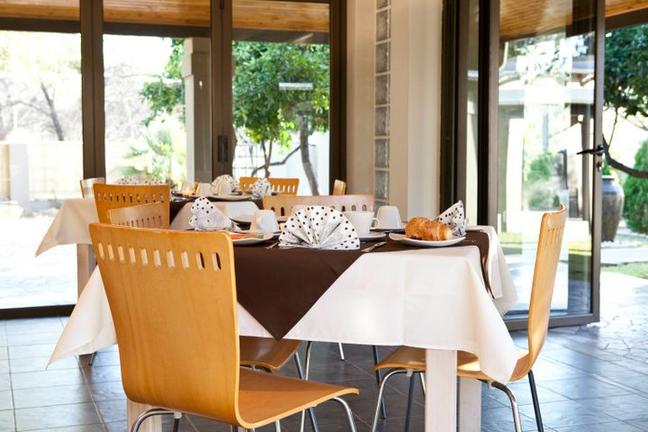 Your Stay
1 Night
Bed and Breakfast
Erindi Old Traders Lodge
| Erindi Game Reserve
Erindi Game Reserve is a jewel in the heart of the wild Namibian landscape. The reserve of 70 000ha is situated 40km east of the town of Omaruru. Old Traders Lodge provides the accommodation at Erindi Private Game Reserve.T his impressive lodge comprises the main dining room and viewing deck as well as 35 well appointed suites that all have views of a water hole. The spacious suites include; comfortable double or twin single beds, air-conditioning, en-suite bathroom with bath and shower, in-room safe, satellite TV, hairdryers, fridges and kettles. Erindi falls within the Nama Karoo biome and is arid to semi-arid characterized by scattered low dwarf shrubs interspersed with grasslands. Erindi consists of an amazing array of diverse landscapes including mountains, riverine thickets, inselbergs ("island mountains") and grassland savannahs for as far as the eye can see.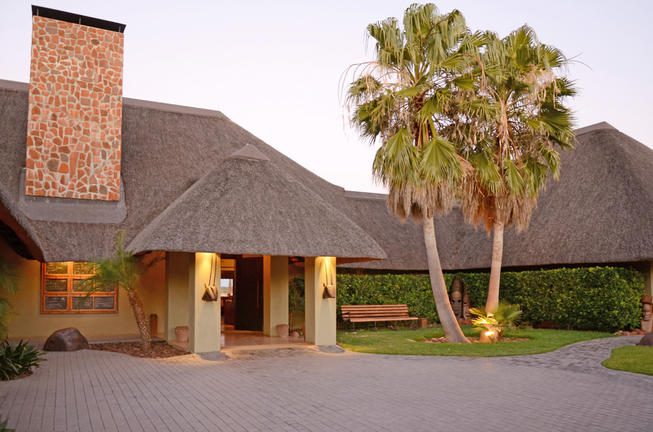 Your Stay
2 Nights
Dinner, Bed and Breakfast
Your Rooms
1x Standard Room

The Delight Swakopmund Gondwana Collection Namibia
| Swakopmund
Amongst the town's captivating contrasts and old traditions, Gondwana's Delight is a fresh breeze in the desert. A refreshing, relaxing, modern, light and airy establishment to uplift and inspire. Effortless and comfortable, with the distinctively warm and welcoming Gondwana service and charm, your stay is always a memorable experience.
Location: Corner of Theo-Ben Guriab Avenue and Nathaniel Maxuilili Street in Swakopmund.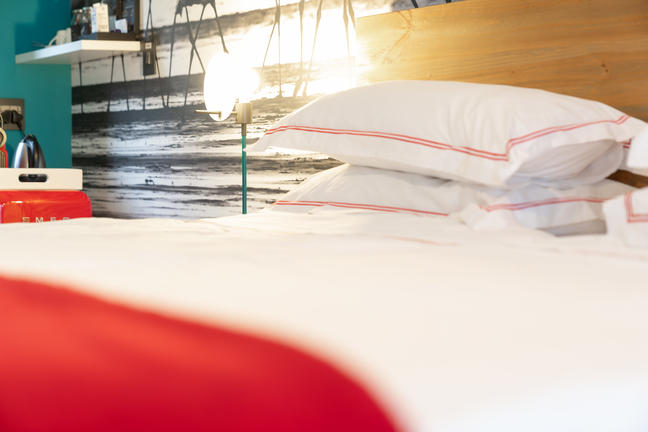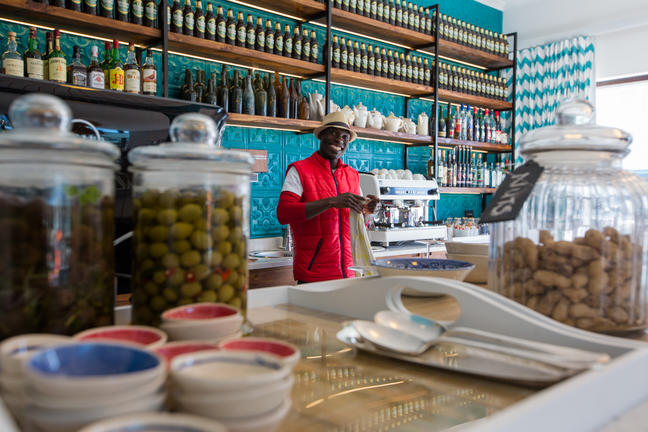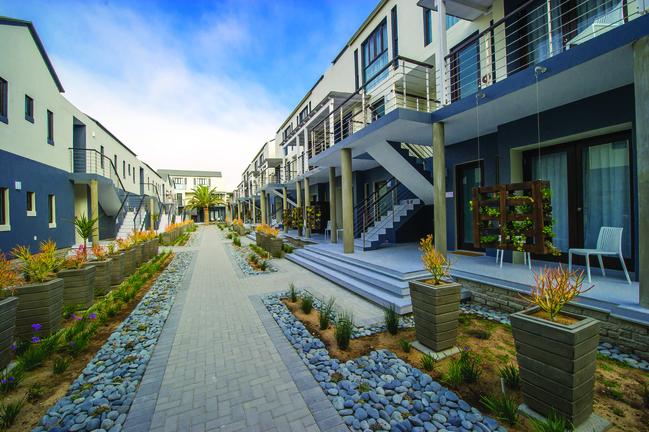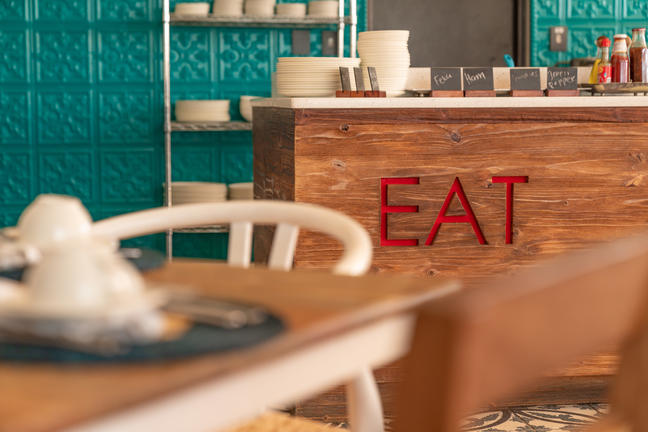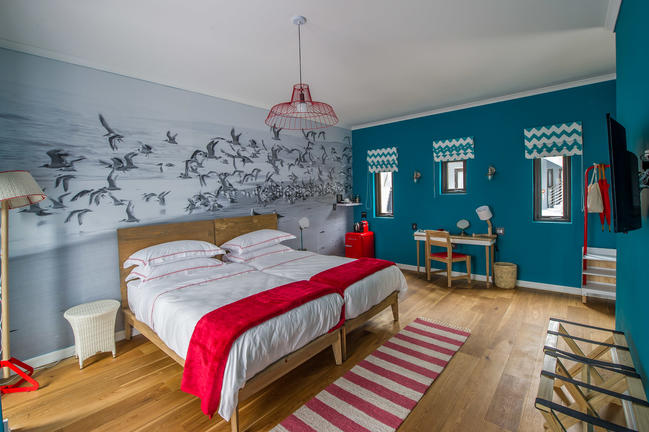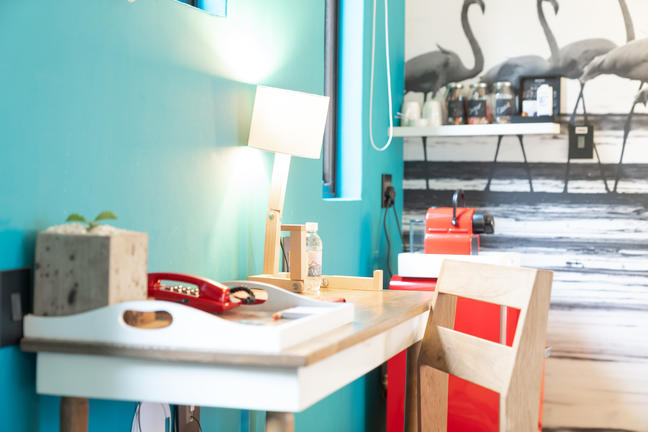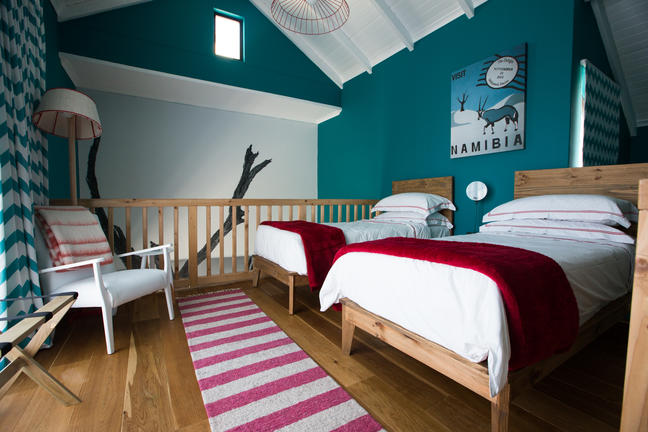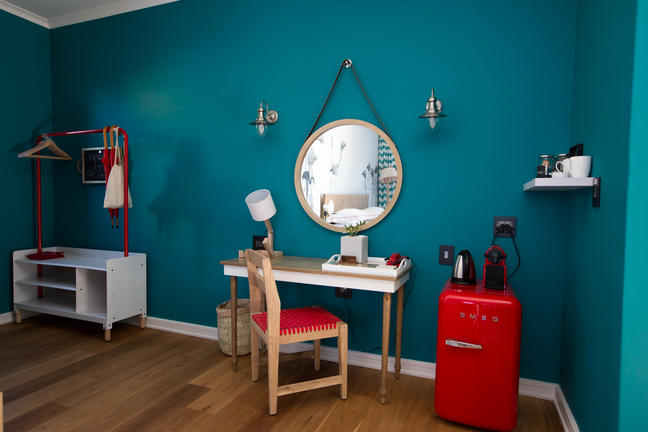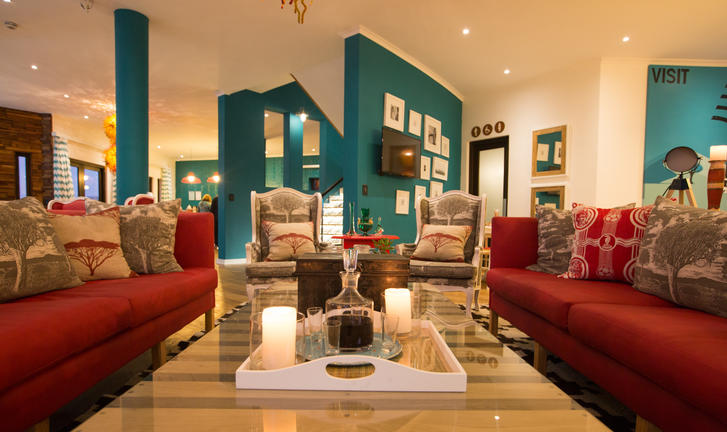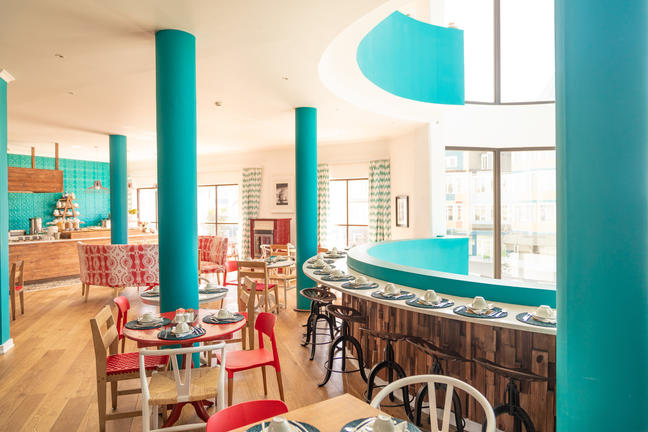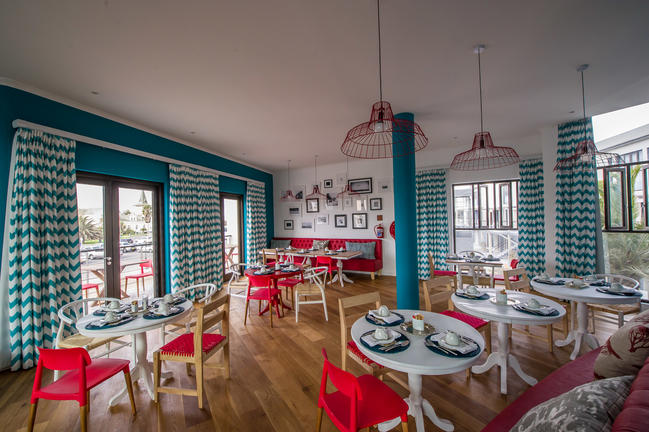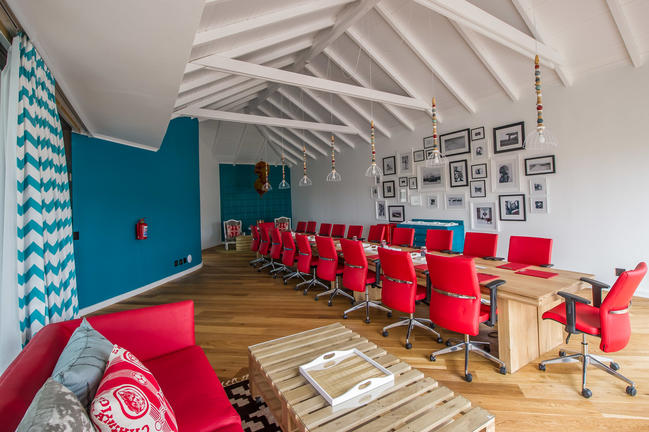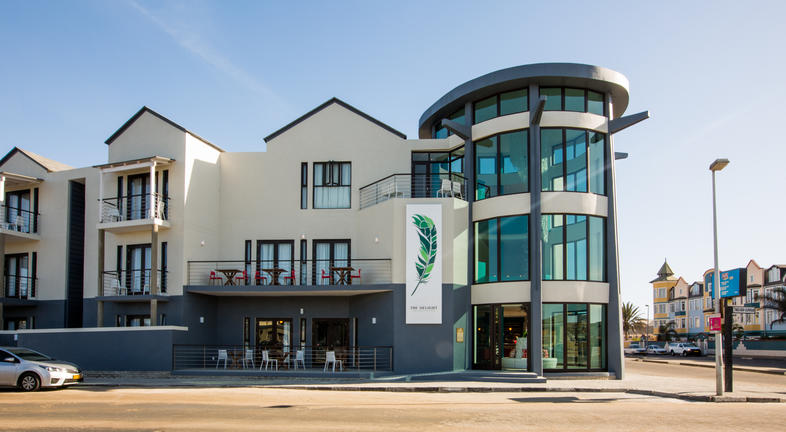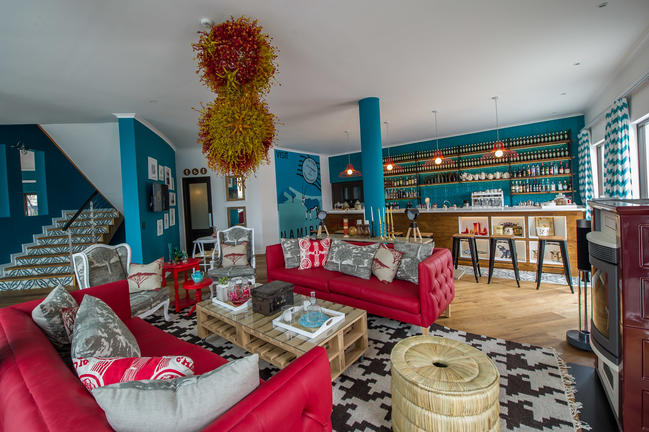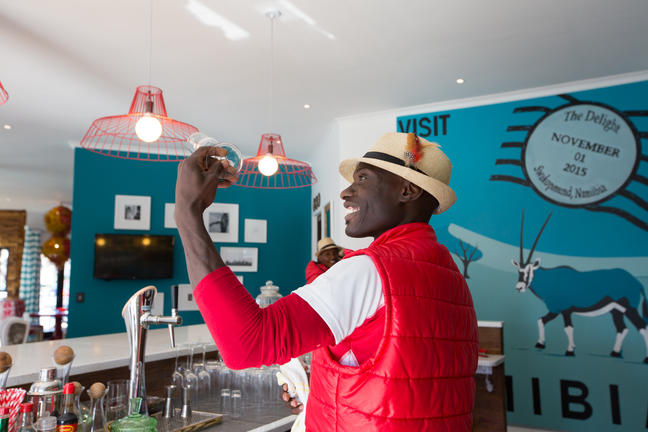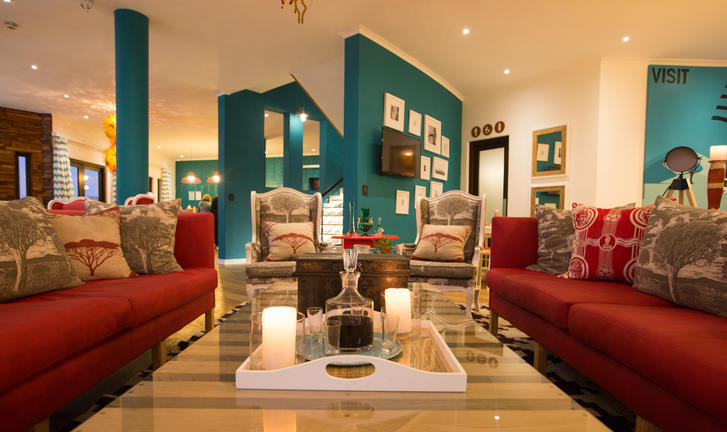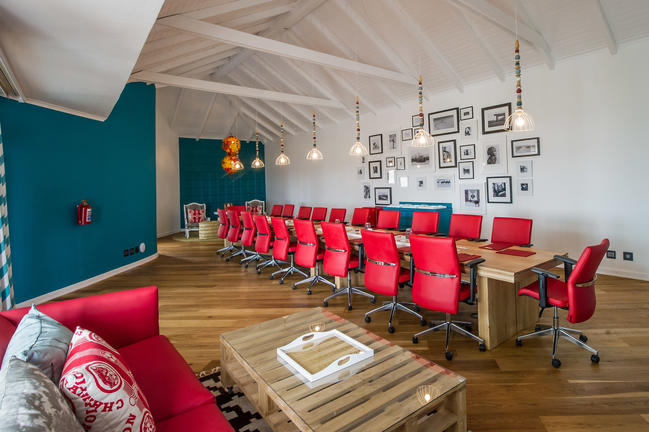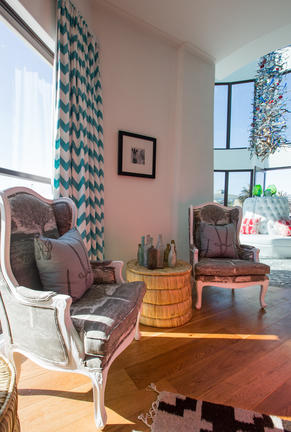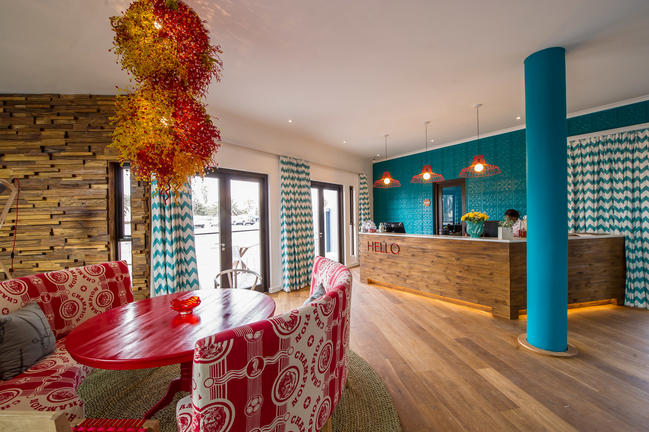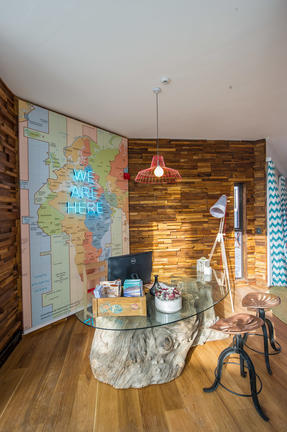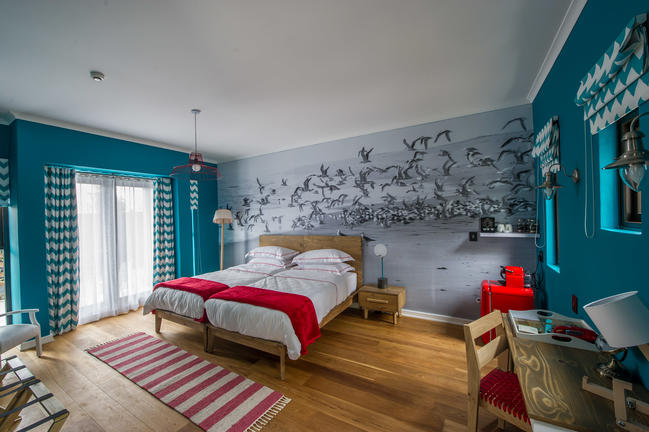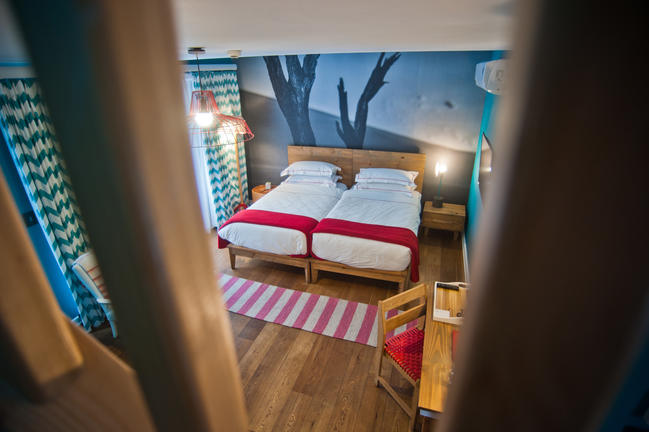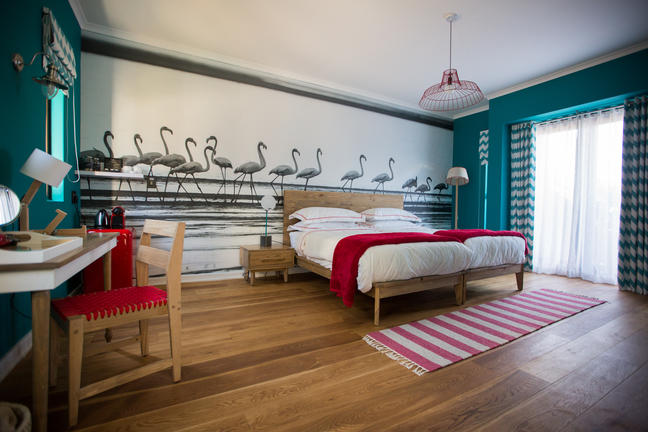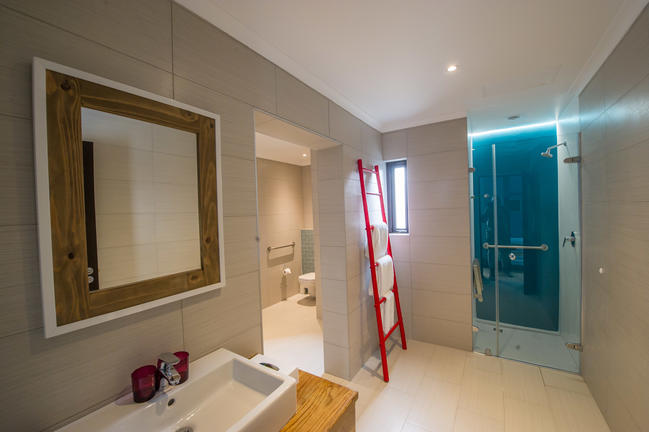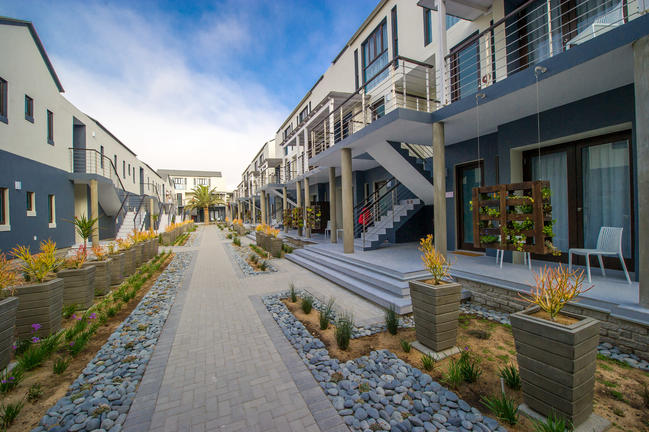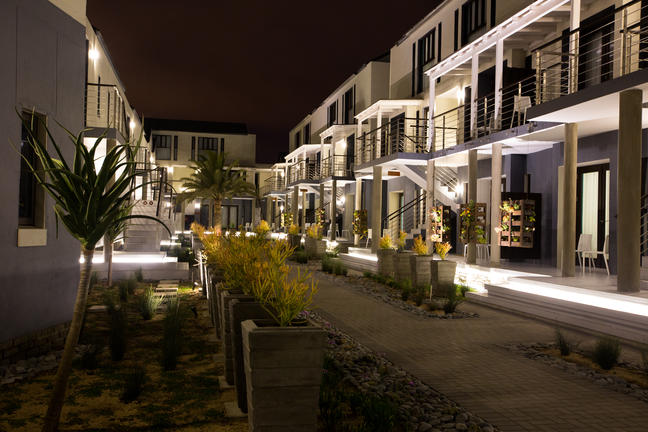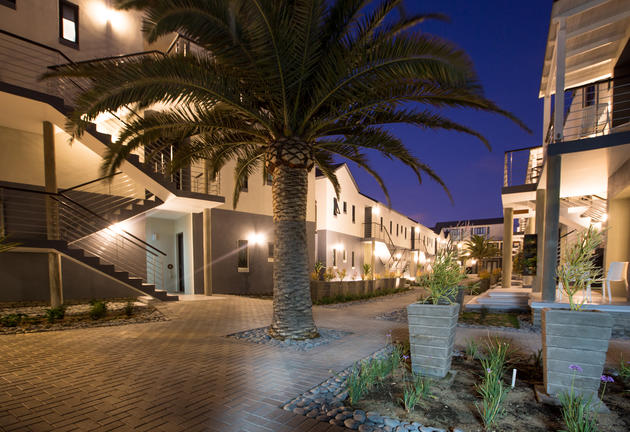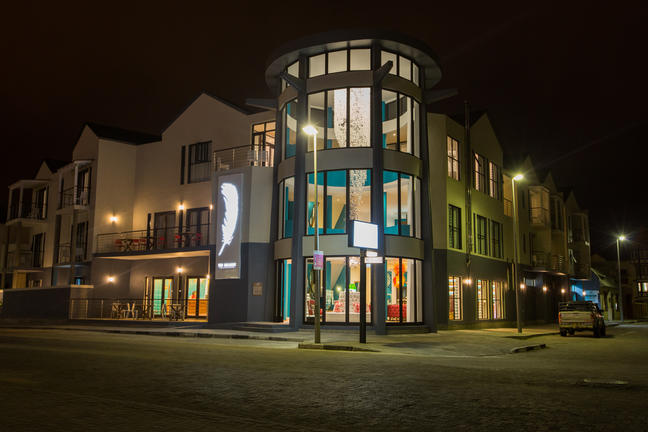 Your Stay
2 Nights
Bed and Breakfast
Fast Facts
Hotel
Spoken Languages: Afrikaans, English, German
No. Rooms: 55
Special Interests: Beach / Coastal, History & Culture, Leisure, Relaxation, Shopping, Sports, Wildlife

The Desert Grace Gondwana Collection Namibia
| Sossusvlei
Graceful spaces and gracious hospitality imbue this modern lodge with its elegance of yesteryear, spirited character and refreshingly stylish interior. Sip on a pink gin while appreciating the expansive desert scenery from one of the 24 bungalows, each with its own plunge pool.
Location: 60 km north of Sesriem on the C 19 (Sossusvlei Area).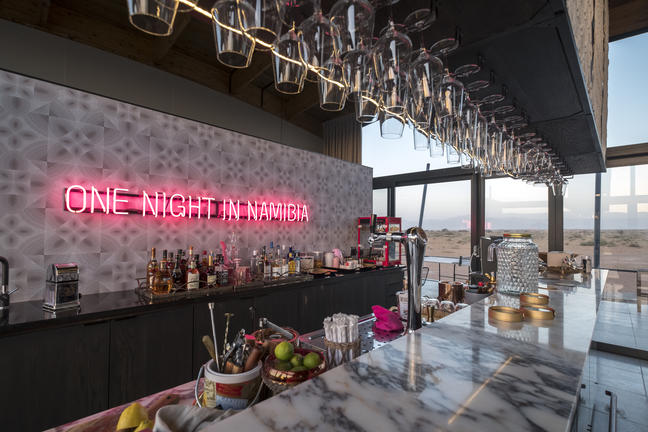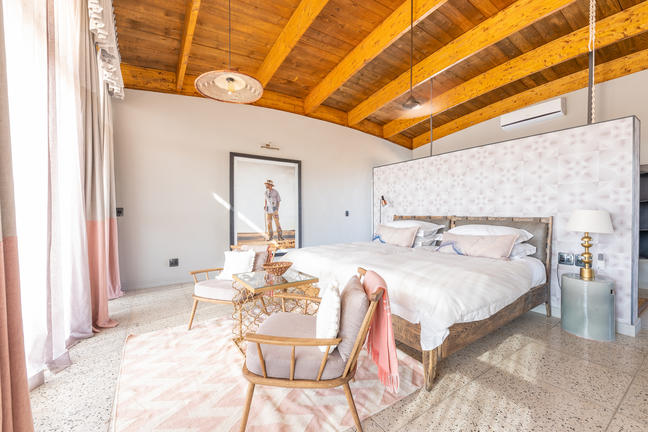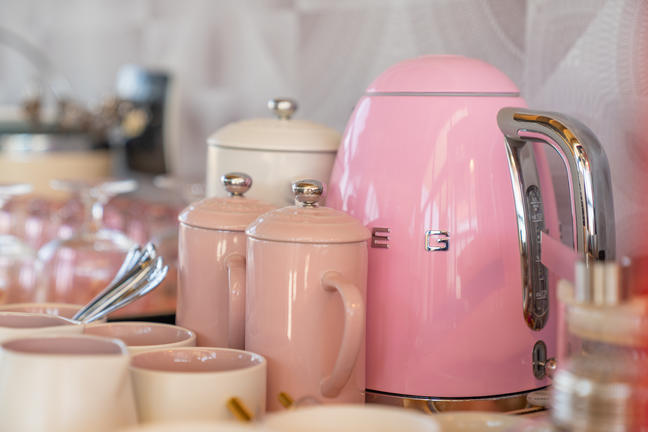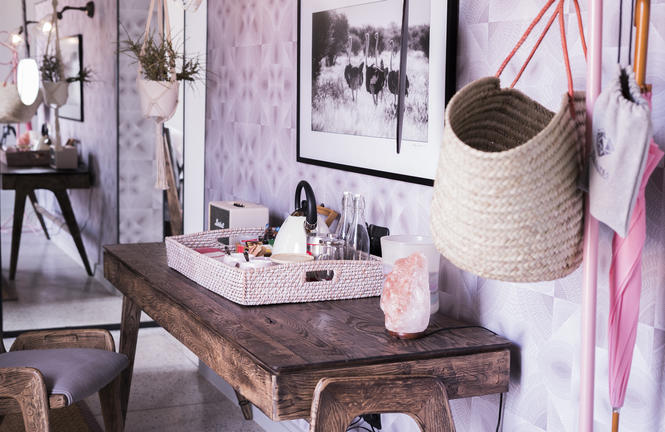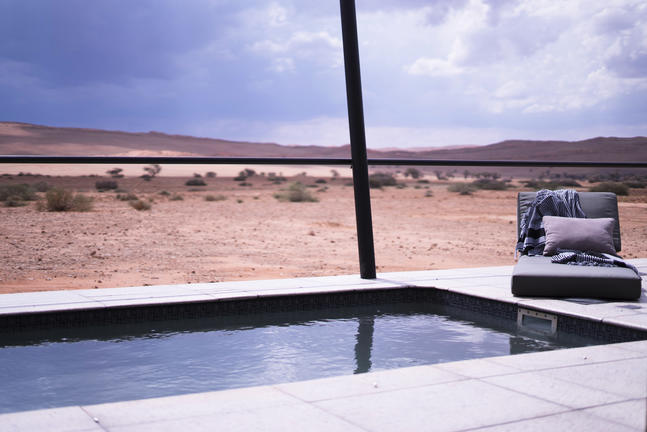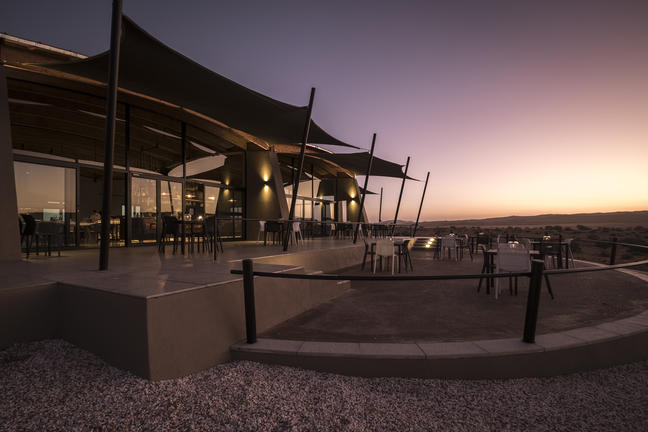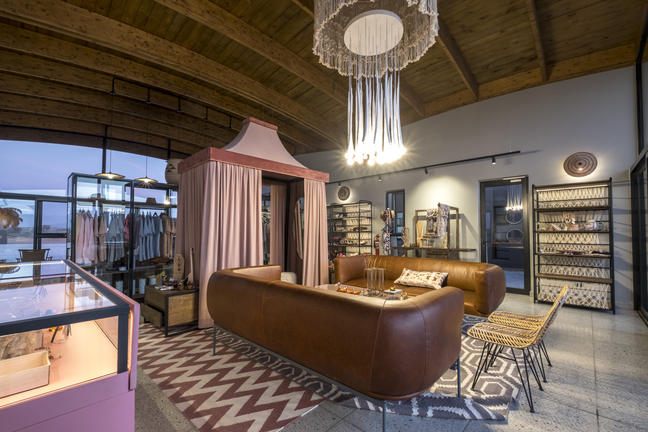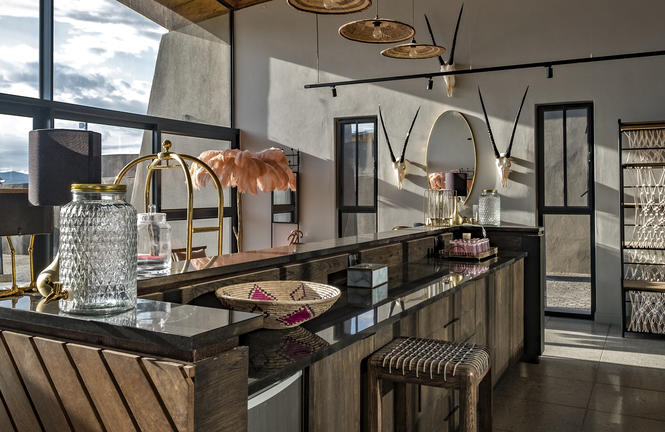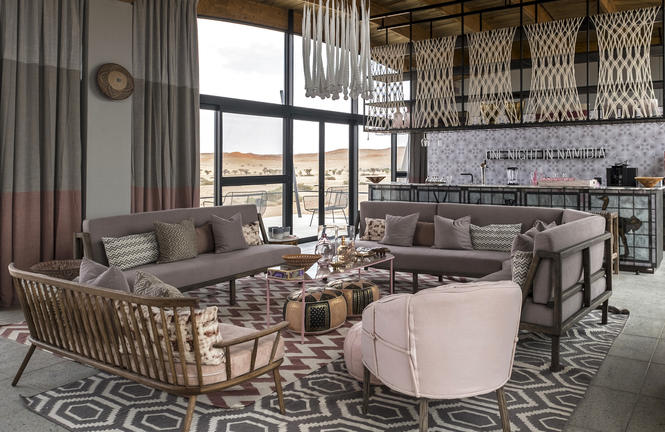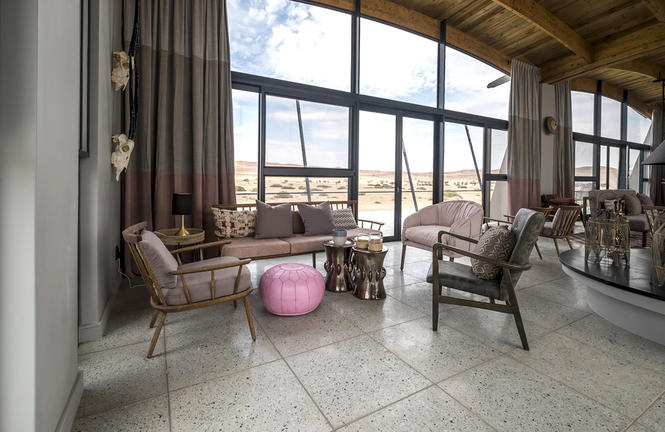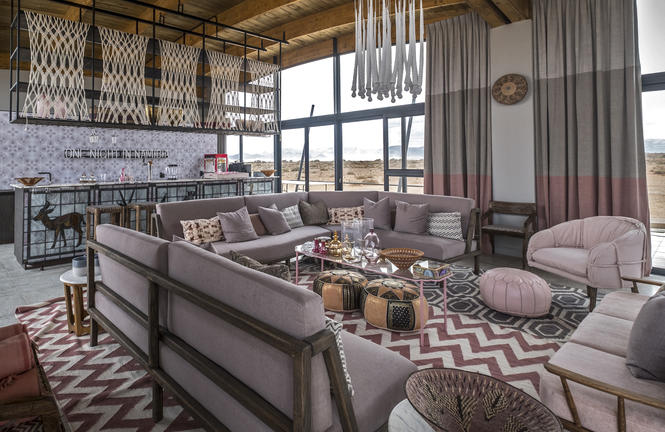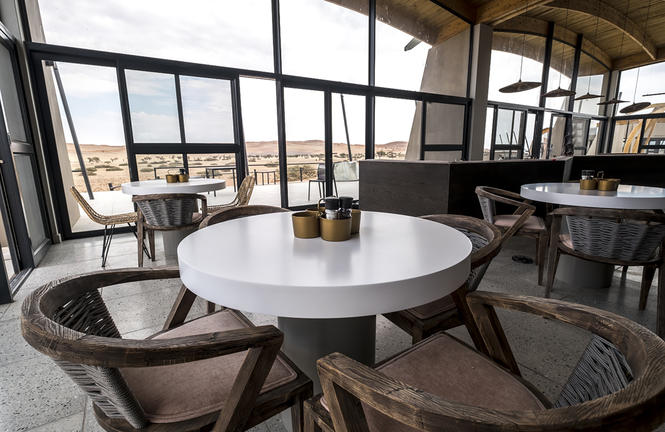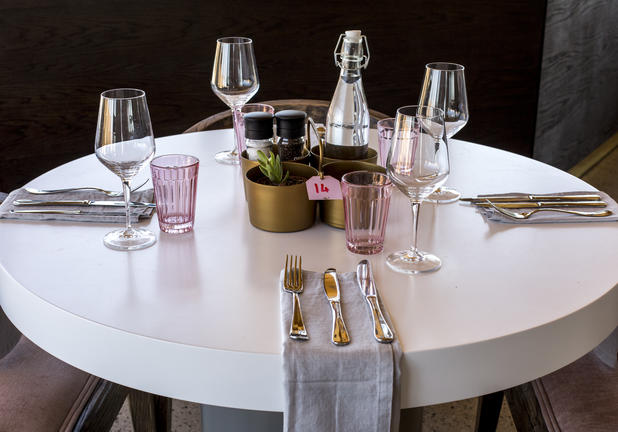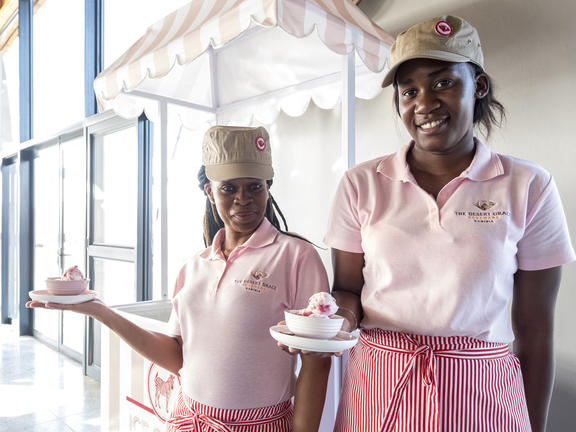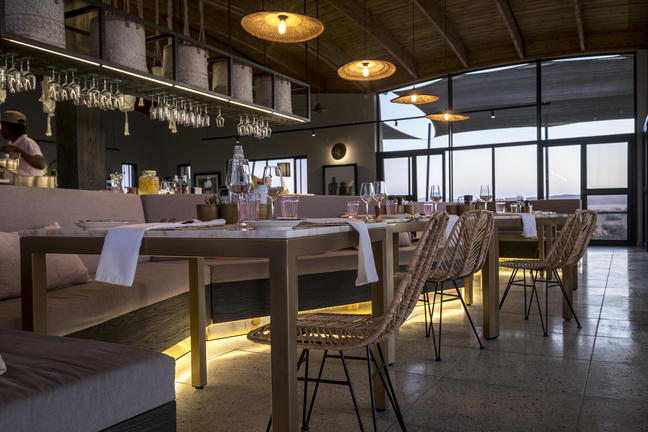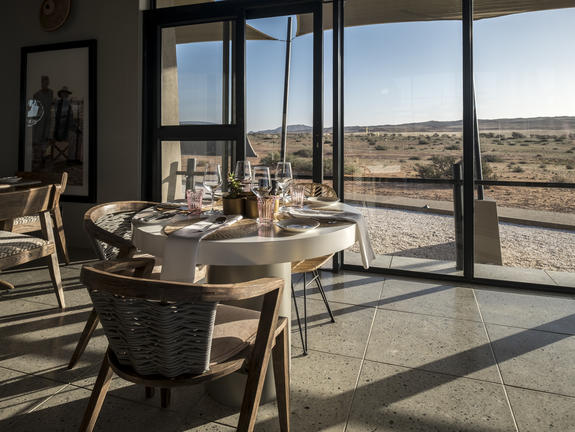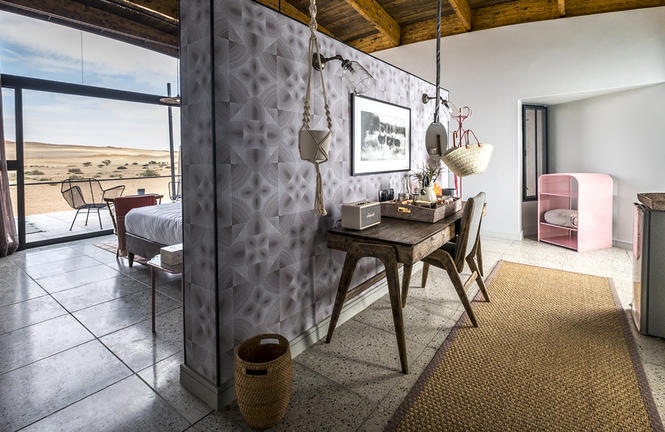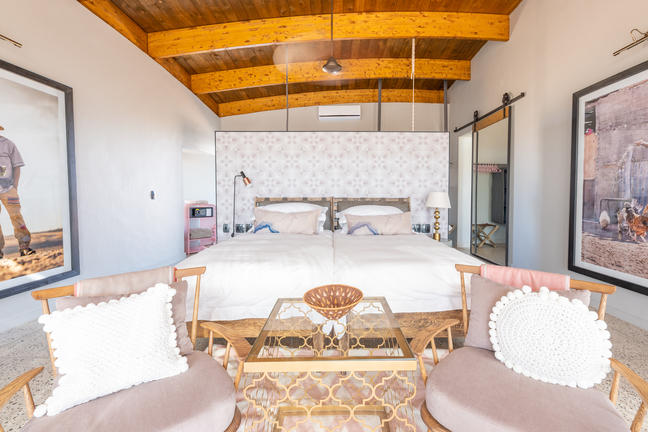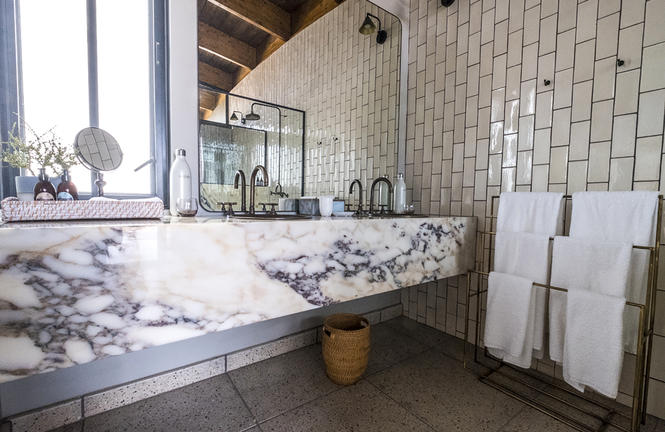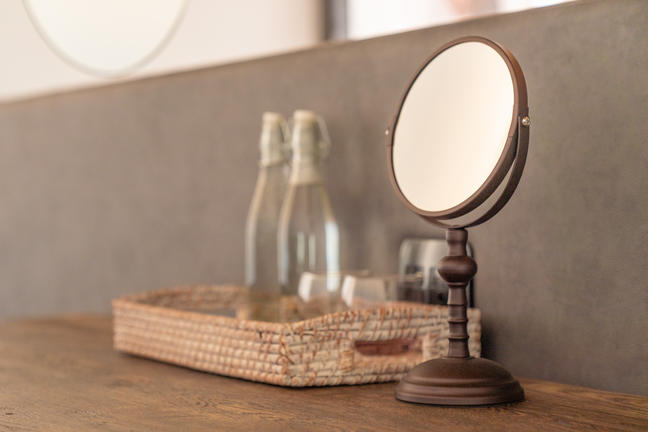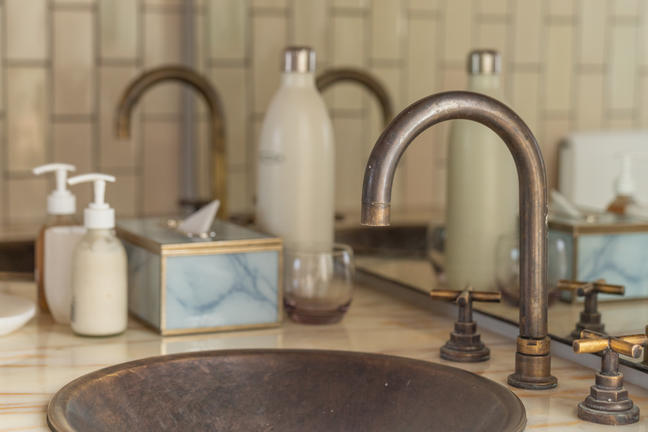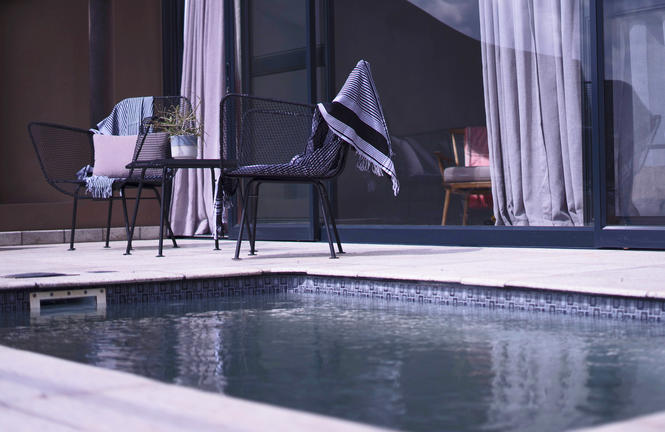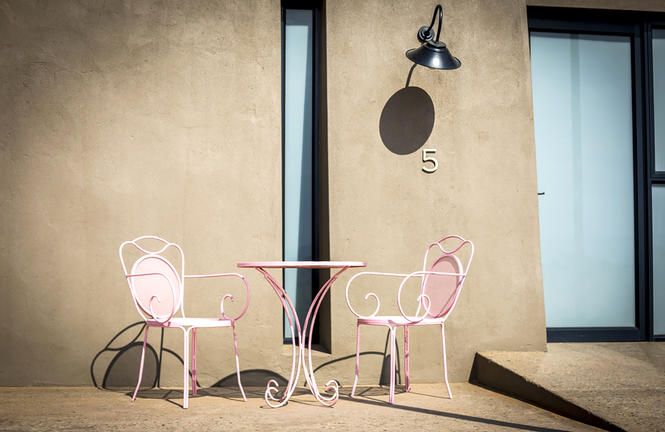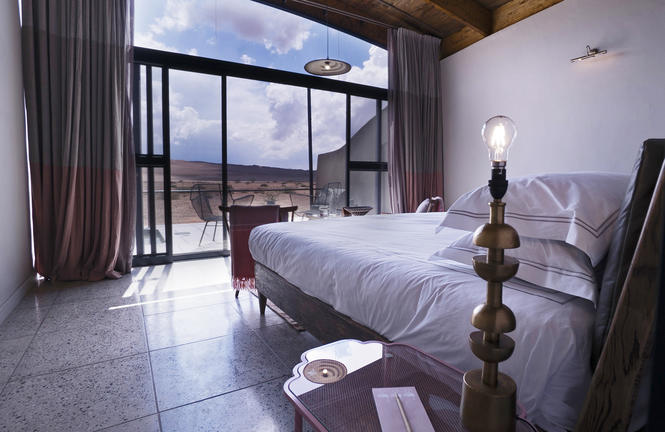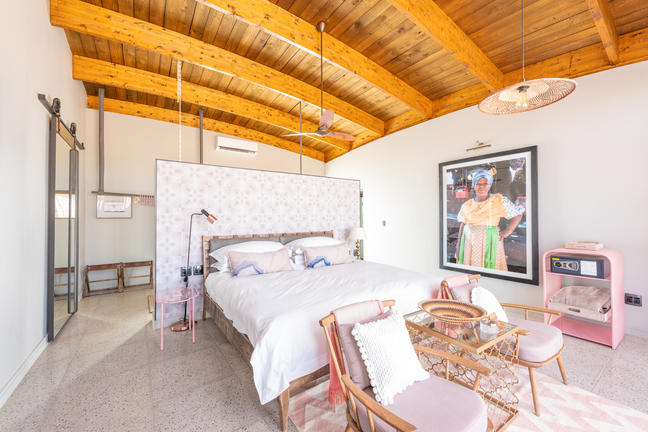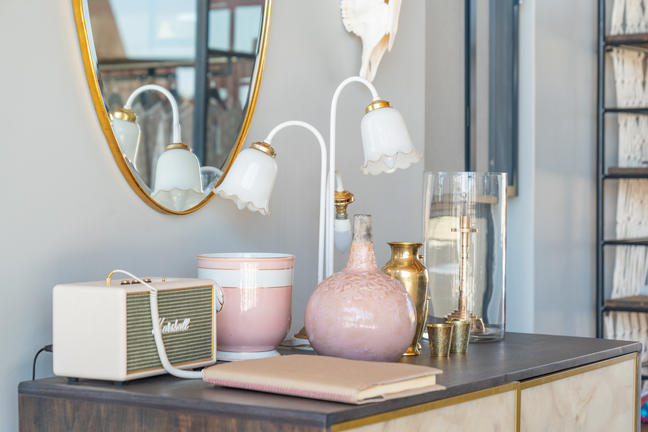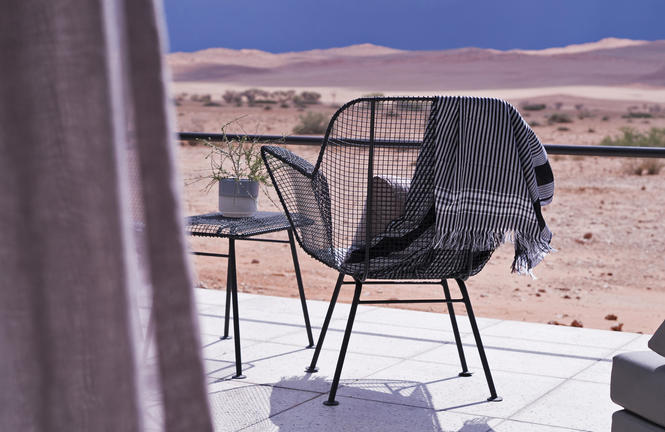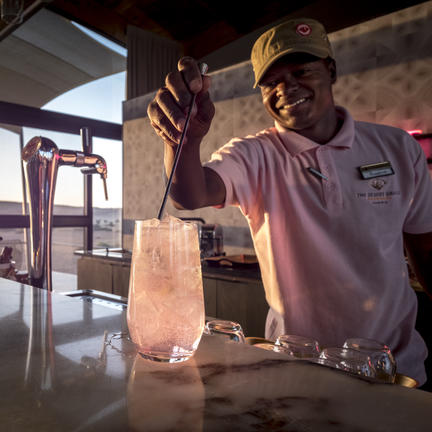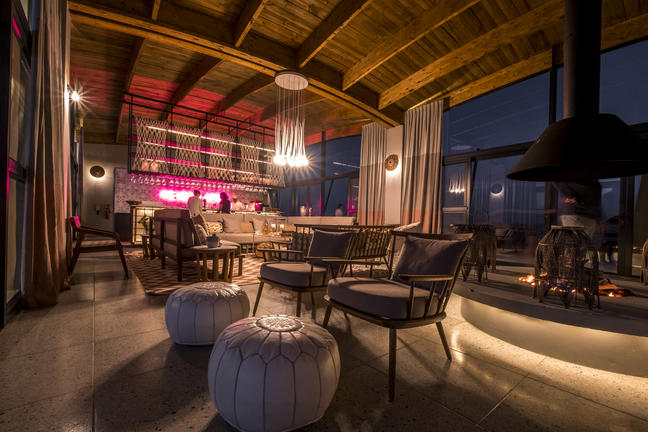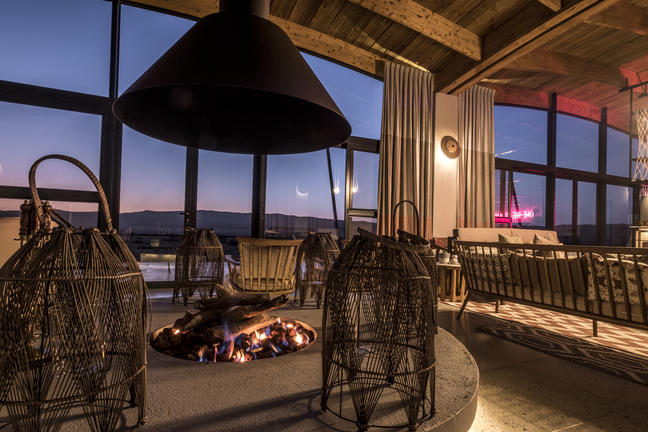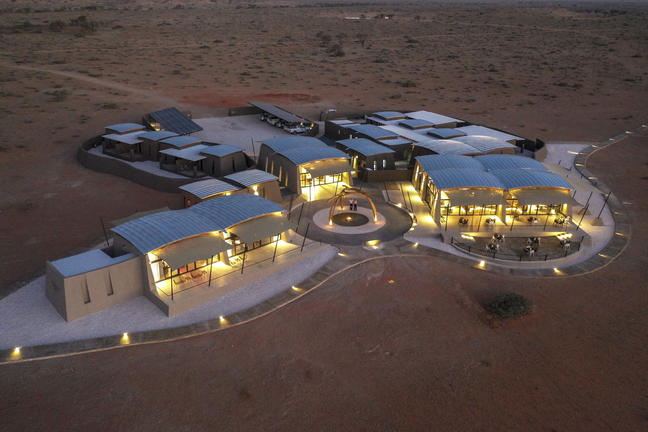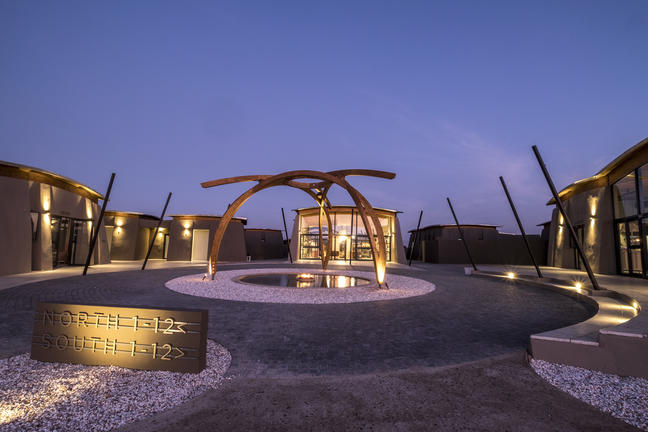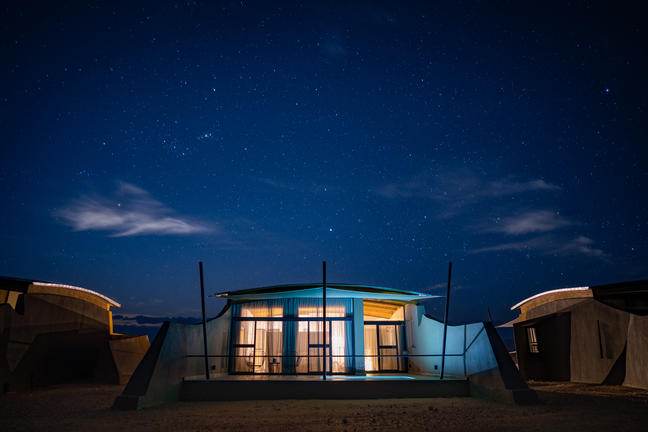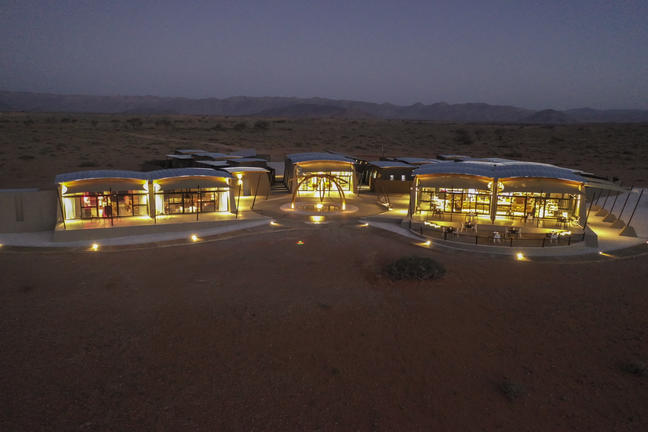 Your Stay
2 Nights
Bed and Breakfast
Fast Facts
Lodge
Spoken Languages: Afrikaans, English, German
No. Rooms: 24
Special Interests: Gourmet, Leisure, Nature, Relaxation, Wildlife, Wine