COVID-19: ACCOMMODATIONS
Cape Riviera Guest House
| Cape Town
Cape Riviera Guest House offers luxurious accommodation for the discerning guest. This historic home, with its modern addition, enjoys two separate pools in order to maintain a sense of privacy is set in tranquil surroundings and has sweeping views over Moltino Reservoir, the City, Table Bay and Table Mountain.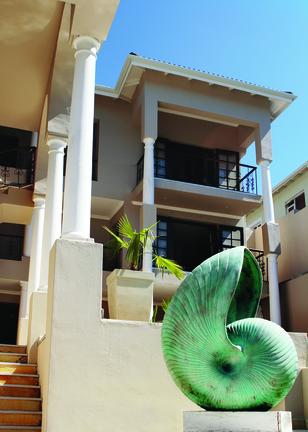 Your Stay
3 Nights
Bed and Breakfast
Harbour House Hotel
| Hermanus
The Harbour House Hotel consists of the restored Manor House with intimate Romantic Rooms, all with views over the garden and pool area, as well as the New Wing with 18 spacious suites, with sophisticated modern décor, featuring a kitchenette and lounge leading towards the private balcony. Guests are afforded luxury at every turn, from 100% fine white cotton bedding to marble and granite finishes. Sleek lines and carefully curated art pieces add to the modern aesthetic of each room.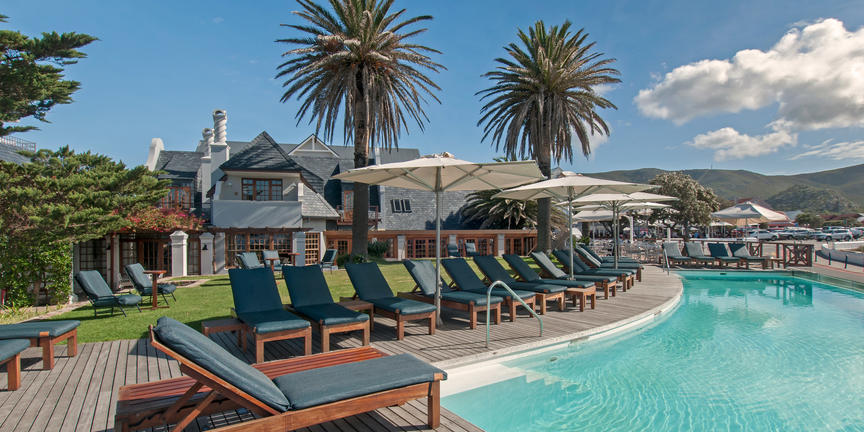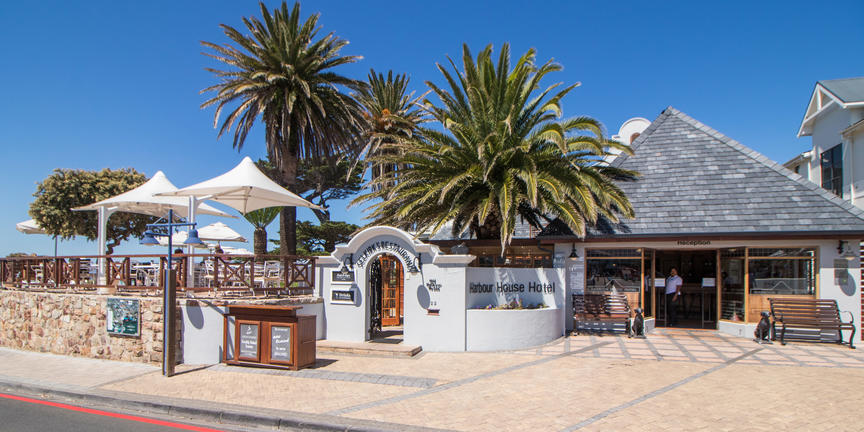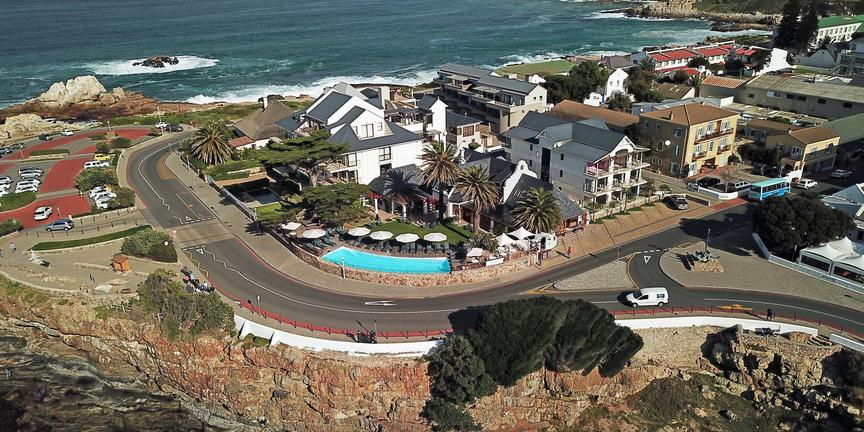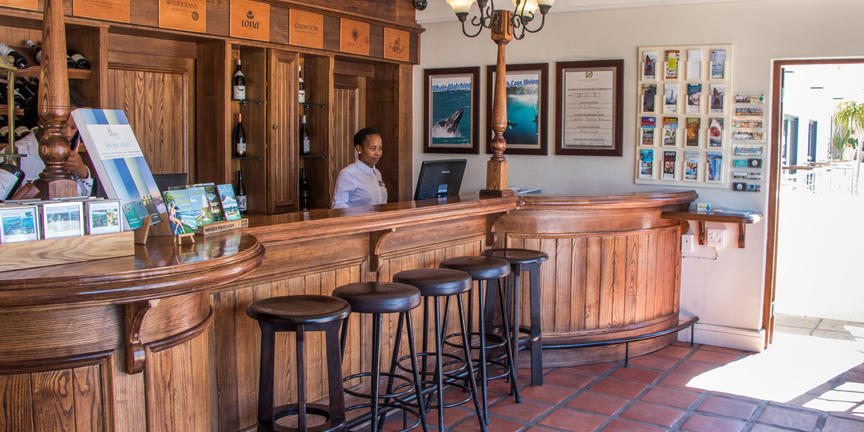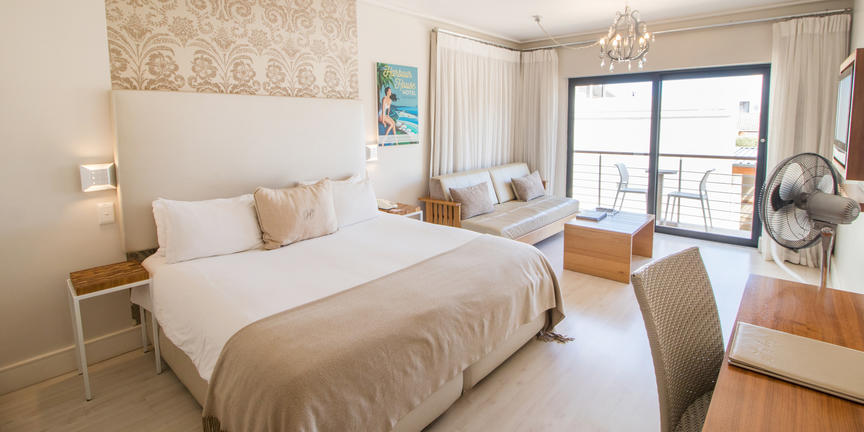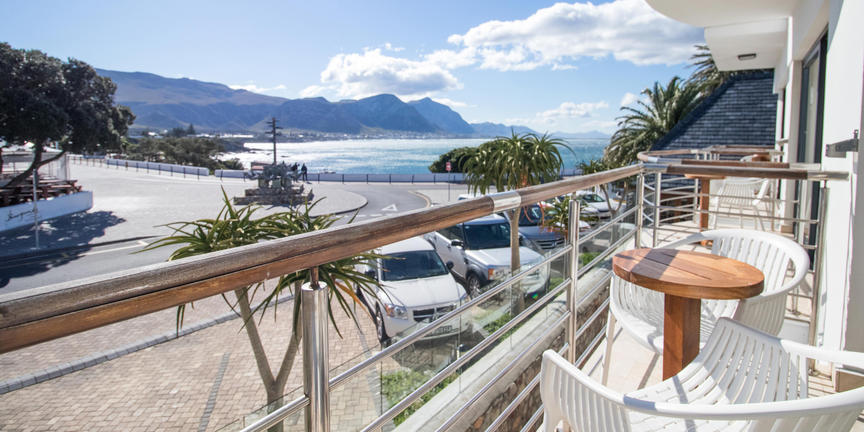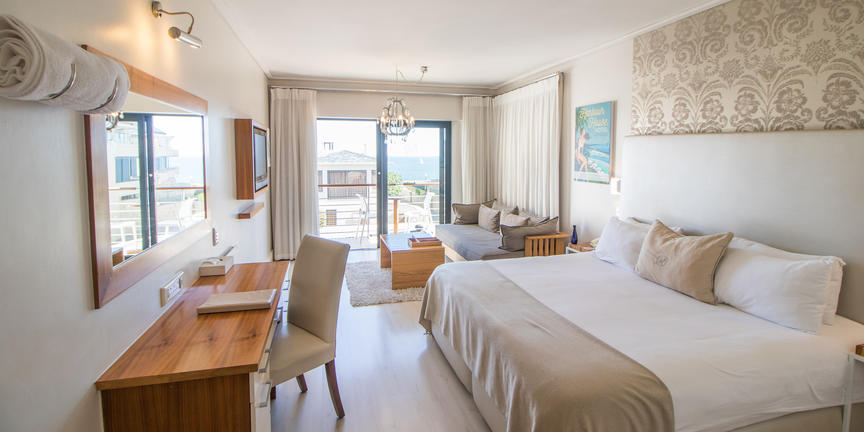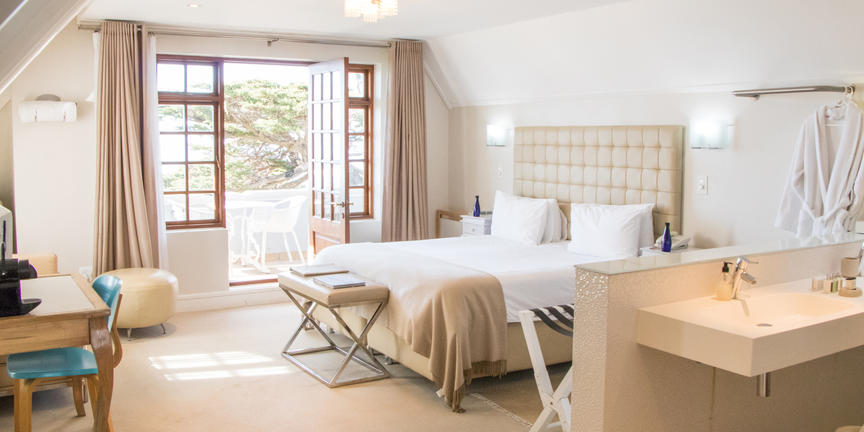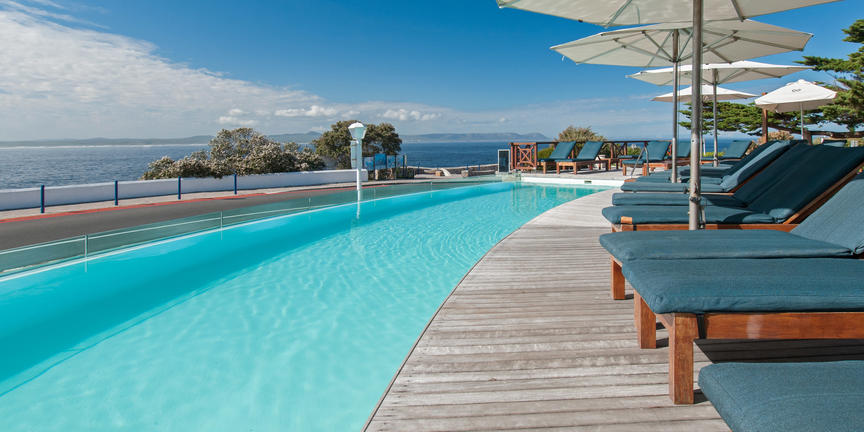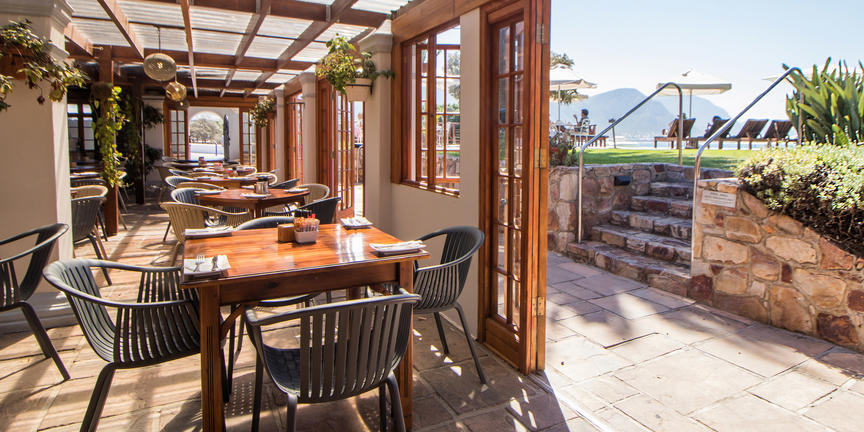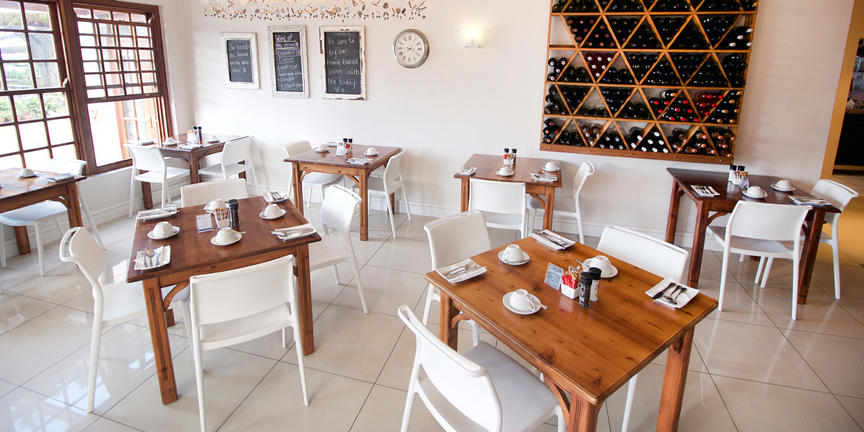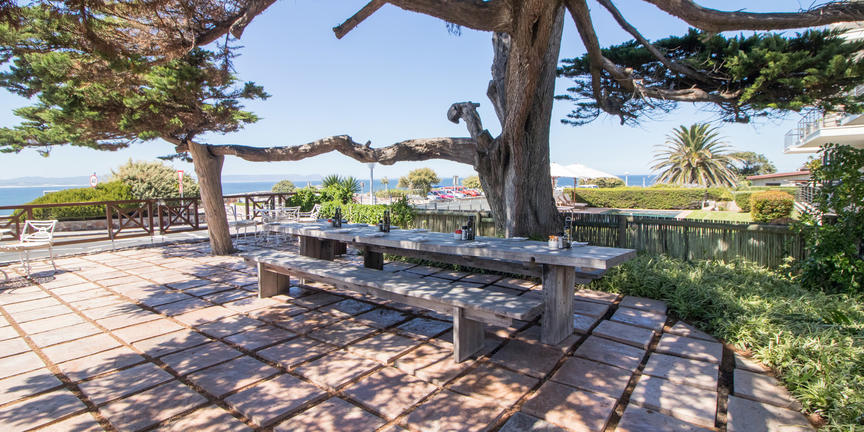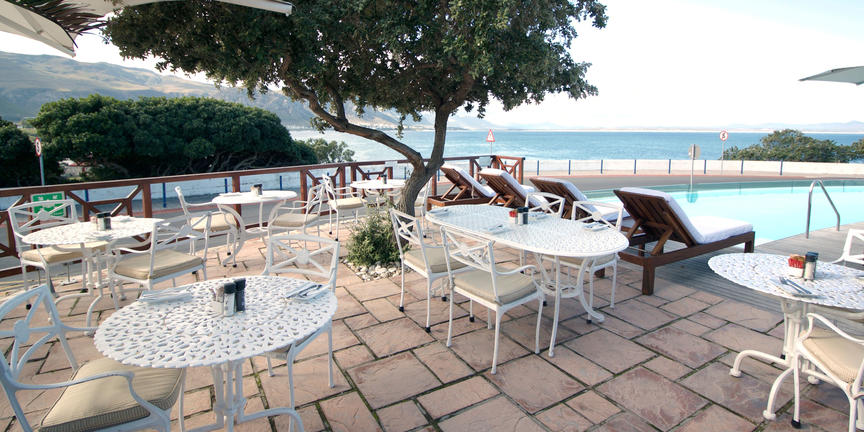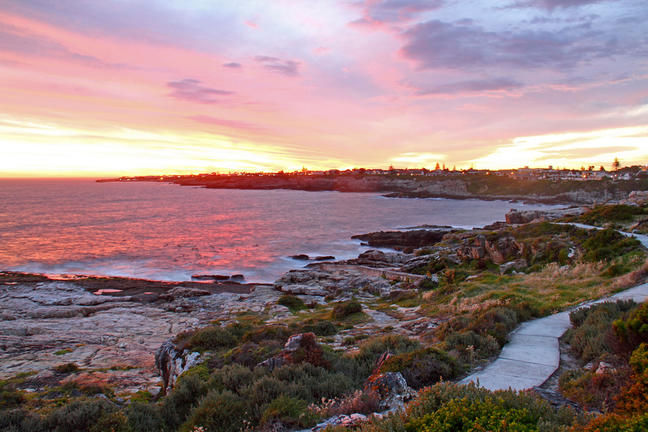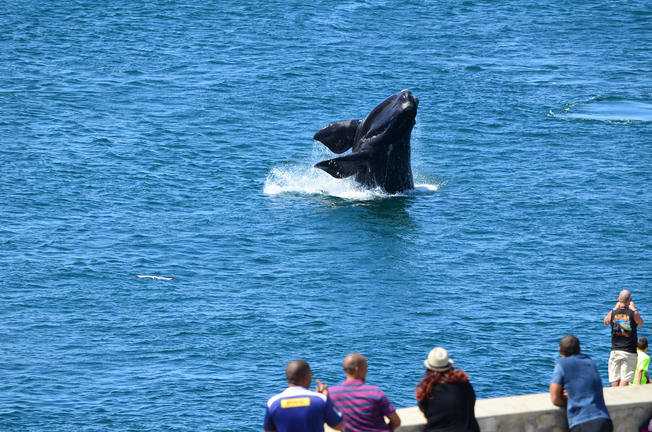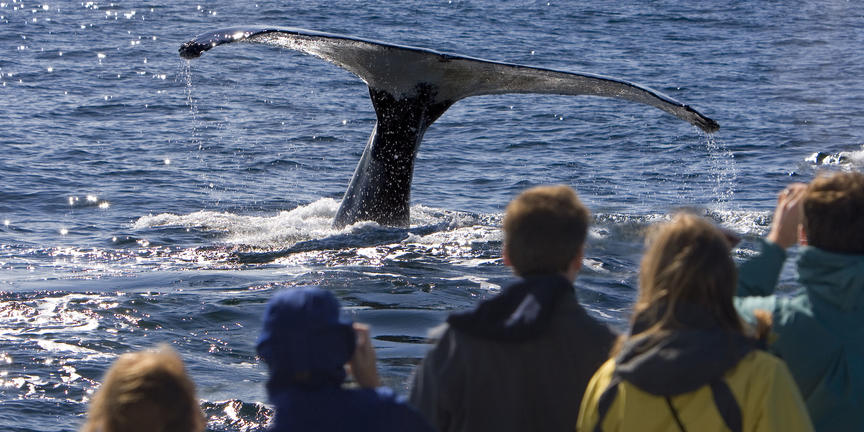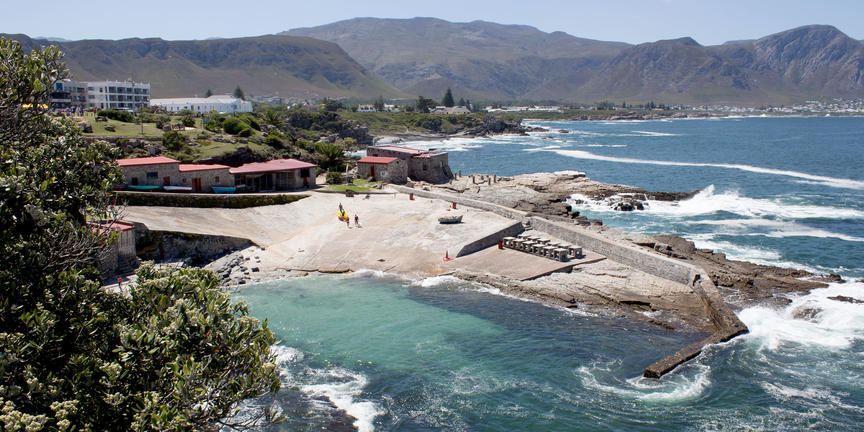 Your Stay
1 Night
Bed and Breakfast
Fast Facts
4 Star
Spoken Languages: Afrikaans, English
No. Rooms: 42
Special Interests: Adventure, Beach / Coastal, Golf, Gourmet, History & Culture, Leisure, Nature, Relaxation, Shopping, Watersports, Wine
De Opstal Country Lodge
| Oudtshoorn
If you are a discerning traveler looking for luxury 4 star accommodation in the picturesque valley of Schoemanshoek, near the world famous Cango Caves of Oudtshoorn, then you need to look no further. De Opstal is TGCSA 4 star rated and Portfolio accredited. The beautiful farm house, stables and milking parlor date back to 1830. All the buildings in the complex have been creatively converted into modern, quaint en suite bedrooms with the retention of an atmosphere of rustic charm. The terracotta floors, heavy wooden doors and shutters and wide timber ceilings bear the scars, buckles and blemishes of generations of use and give the entire complex an authentic feel. In this relaxed atmosphere Albertus, Matilda & Staff treat their guests to wholesome country hospitality and food, reminiscent of the bygone era of the 1800's. Hearty farm style breakfasts are served in the spacious restaurant, which is also decorated in a style similar to the rest of the complex. There is a bar area for pre–dinner relaxing. Dinner consists of an à la carte menu, prepared from ostrich and regional ingredients. They are also prepared to supply guests with picnic lunches on request.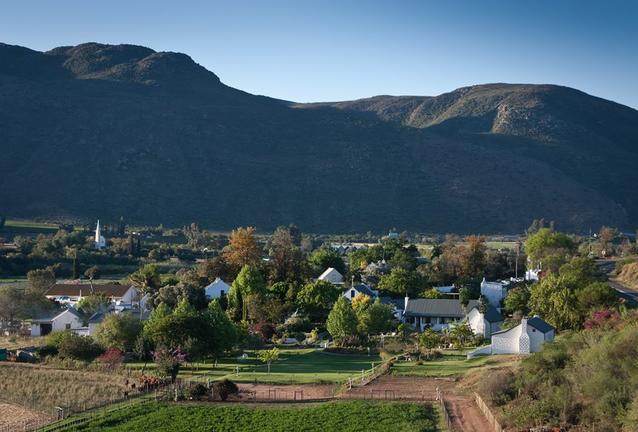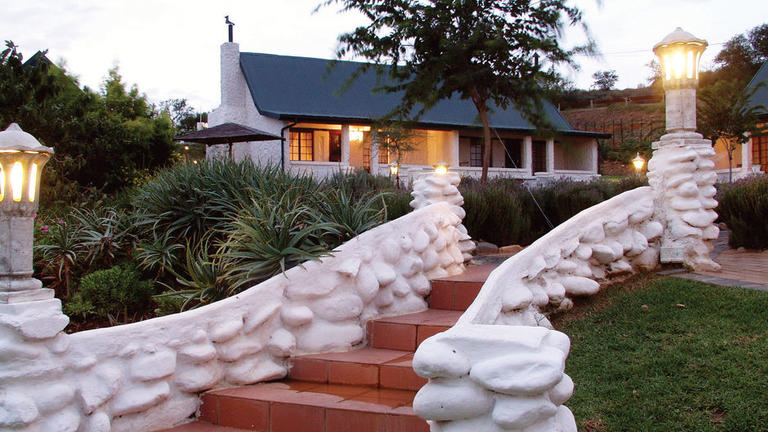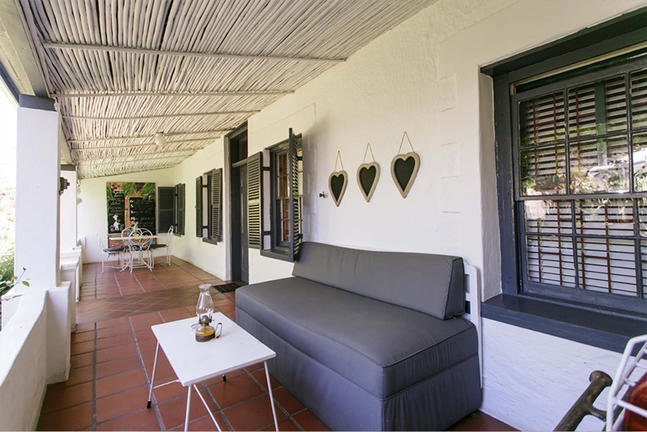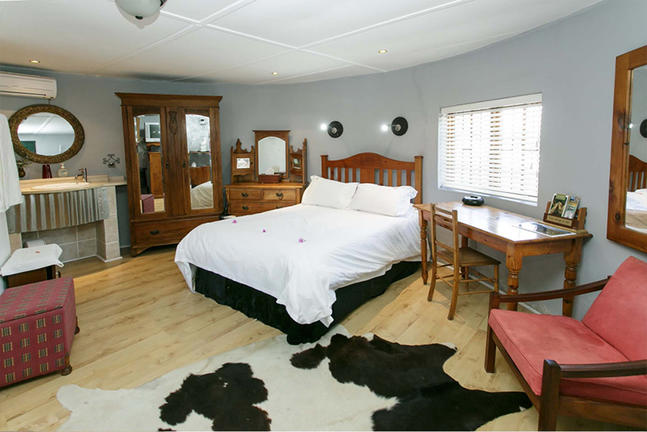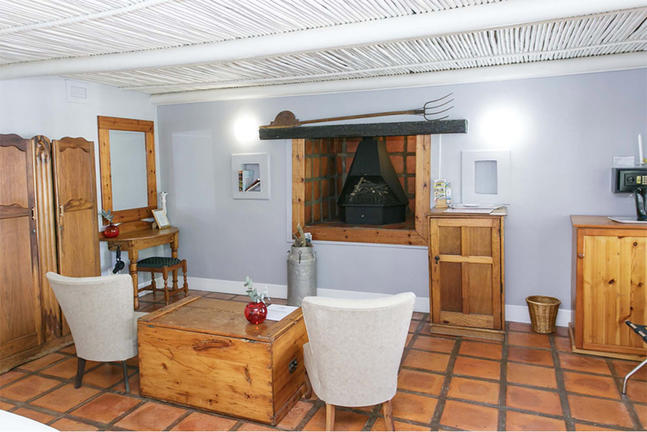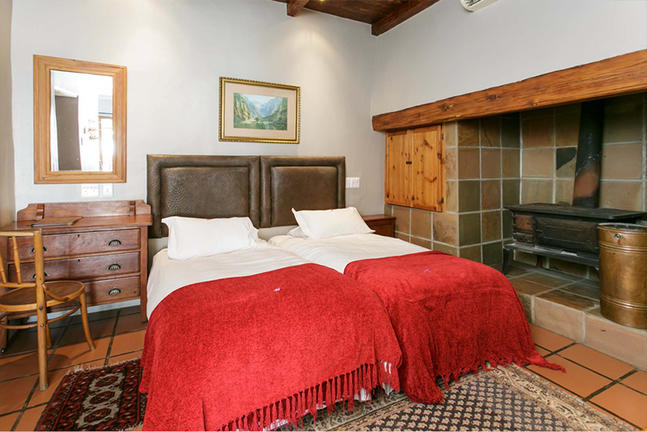 Your Stay
1 Night
Bed and Breakfast

Belvidere Manor Hotel
| Knysna
Belvidere Manor Hotel, situated in the exclusive Belvidere Estate in Knysna has been owner run by the Mills Family since 1996. Built in 1849, the delightfully restored Belvidere House presides over the property and is the architectural model for 28 individual cottages, each offering a private retreat and situated in the beautiful gardens overlooking the lagoon. Each spacious cottage offers a comfortable living room with satellite TV, DVD player, ceiling fans, fireplace and wifi, a fully equipped kitchen and options of one, two or three double en-suite bedrooms. Guests can enjoy the advantages of full hotel service whilst having their own space to relax and unwind. Lazy breakfasts are served on the terrace of Belvidere House and light lunches by the pool. In the evening, a table d'hote menu is served at Caroline's bistro where fresh, locally sourced ingredients are prepared with South African flair. The Bell Tavern is a Garden Route "Culinary Legend" serving pub-style meals throughout the day and occupying the oldest building at Belvidere. Facilities include a sparkling swimming pool, the use of two tennis courts, lagoon boat trips, undercover parking and a library of fiction, non-fiction books and dvds.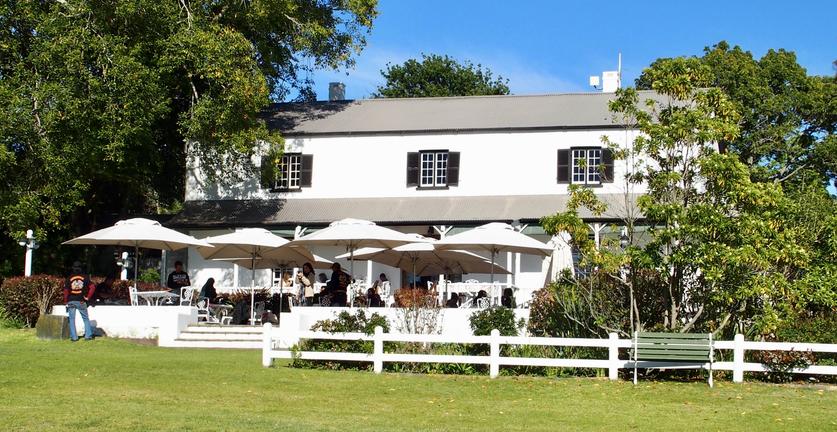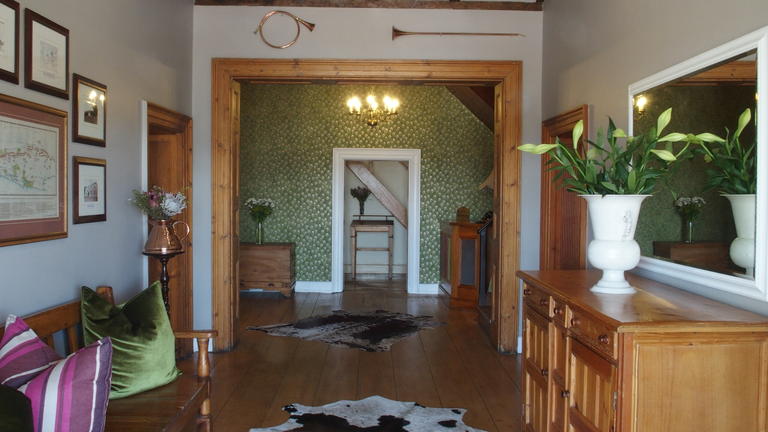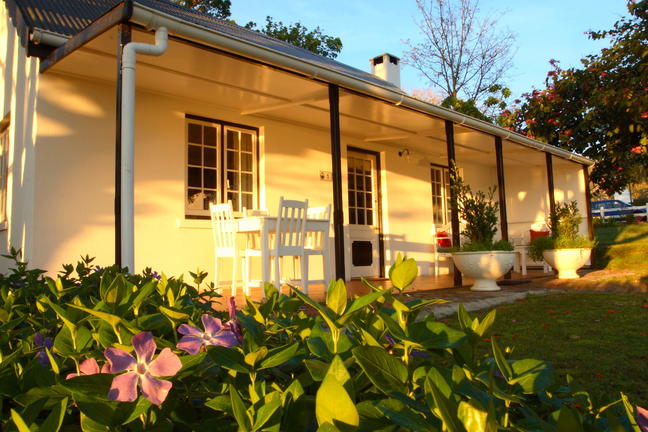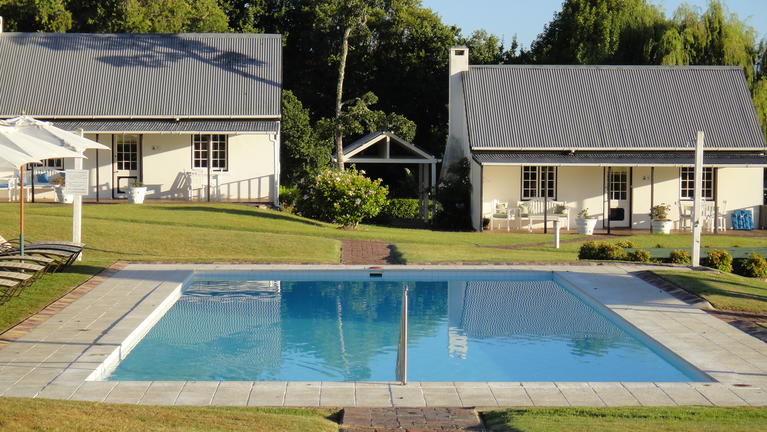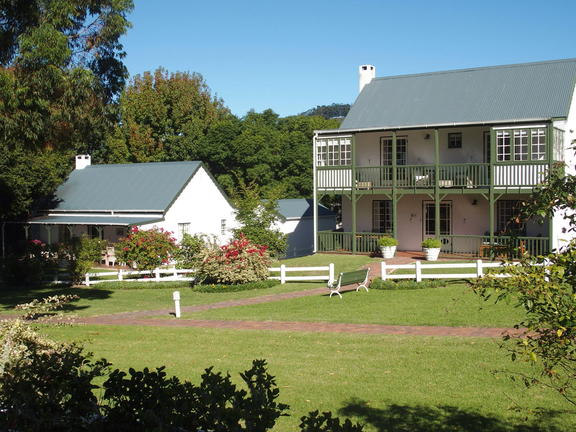 Your Stay
2 Nights
Bed and Breakfast
Tsitsikamma Village Inn
| Stormsriver
Tsitsikamma Village Inn, located in the village of Storms River on the beautiful Garden Route, offers a unique form of accommodation. Most of our rooms are situated around a typical Village green. These buildings represent many of the different building styles that were to be found in the Cape Colony during the 1800s. The Oude Martha Restaurant serves hearty and delicious breakfasts, lunches and dinners. Other popular on-site restaurants include the characterful Hunter's Pub and the informal Cafe Bacchus. Next door to the hotel, is the Marilyn's 60s Diner, where one can enjoy a trip down memory lane with the vintage motorcycles, cars, memorabilia and a typical diner menu. Enjoy an Ale or Lager in Tsitsikamma Micro Brewery which also offers a number of other South African craft beers. The hotel is a great base from which to explore the natural attractions and adventure options of the region and there are many ways to do this from hiking trails, mountain biking and horse rides to tree-top canopy tours and bungee jumping. Between excursions, guests are welcome to relax around the sparkling swimming pool, visit the hair salon or entertain themselves in the games room. There is complimentary wi-fi access available throughout the hotel. In-room facilities include air-conditioning/heating, electrical blankets, television and a tea/coffee station. The Hotel is renowned for its good food, old world charm and has been a favourite for many a year!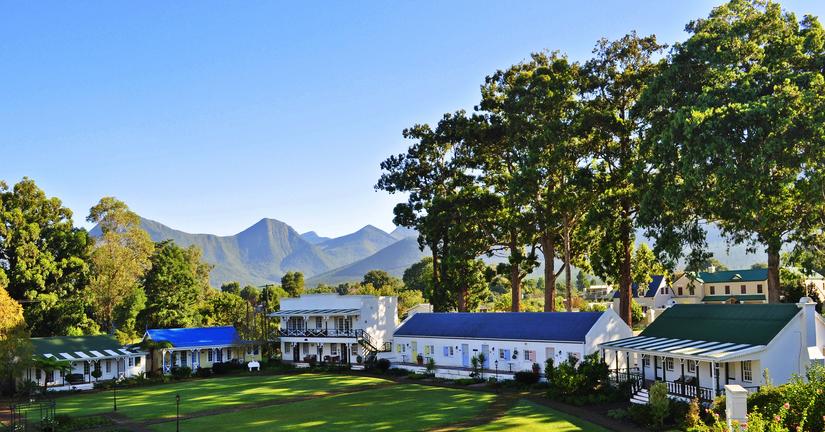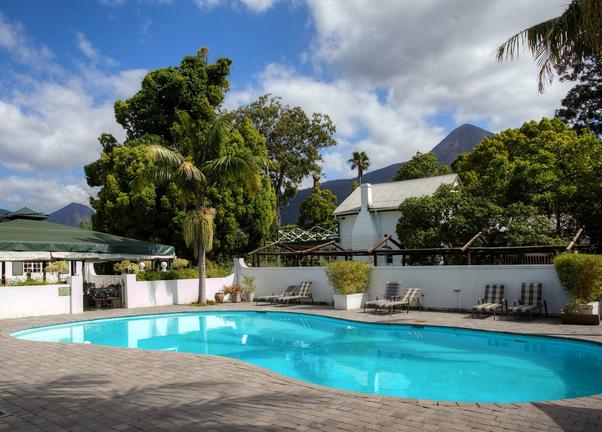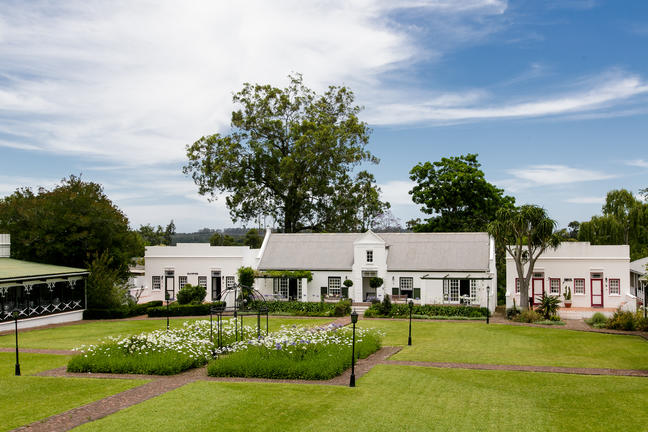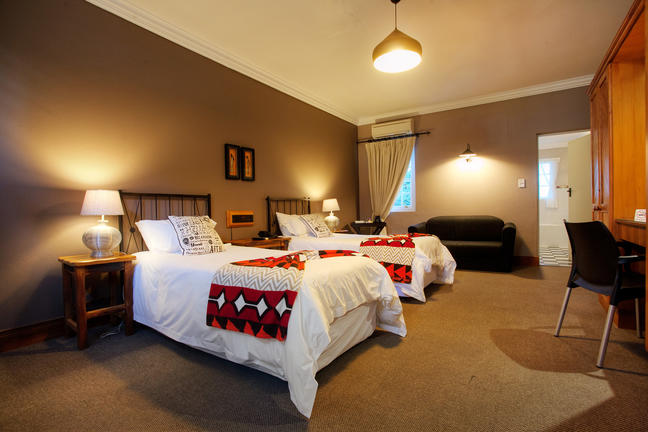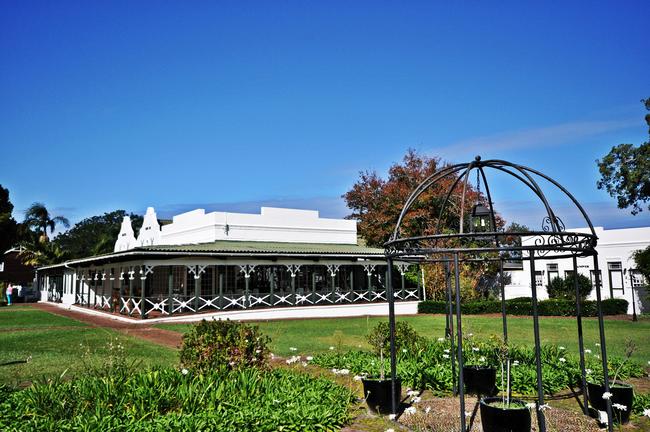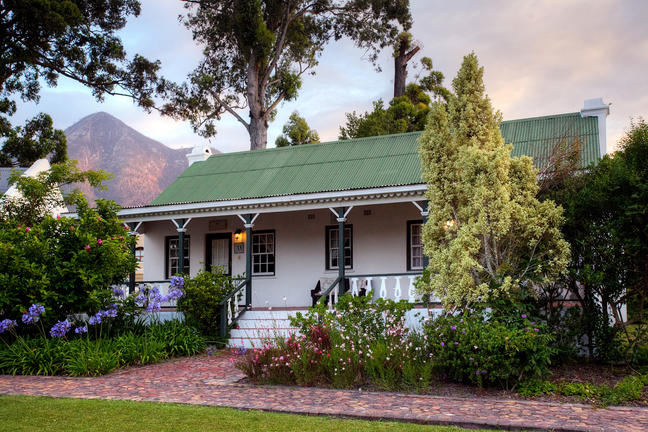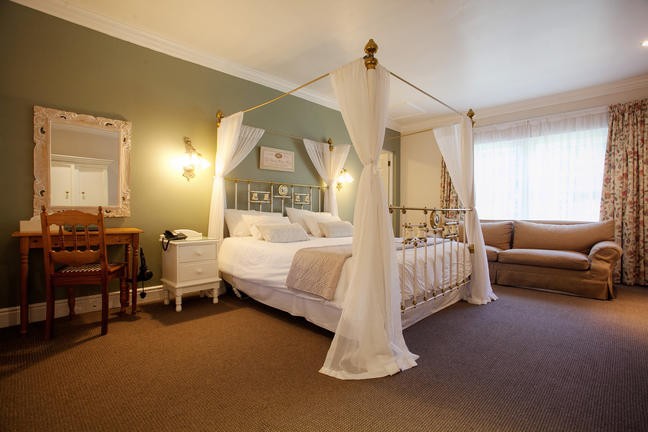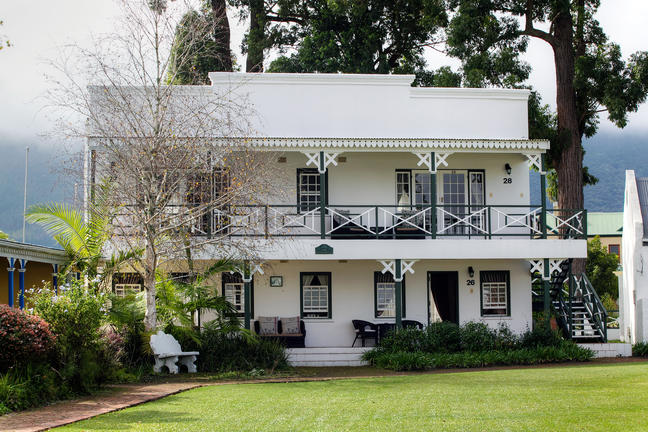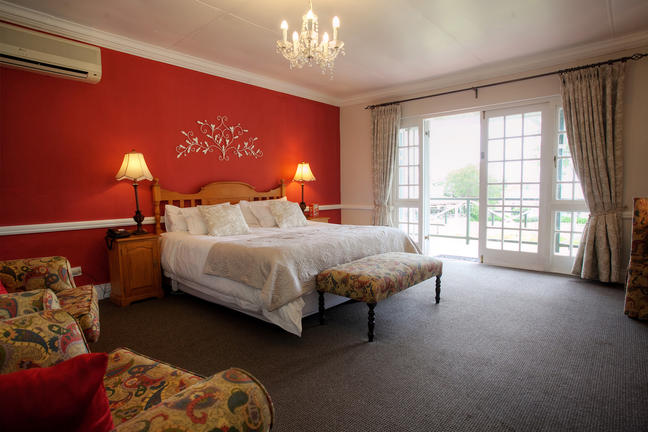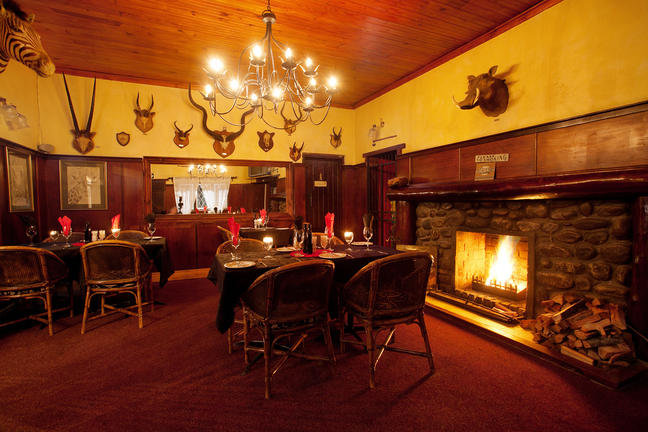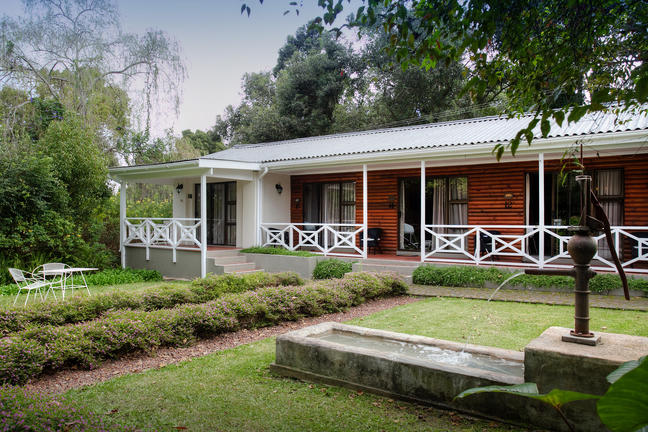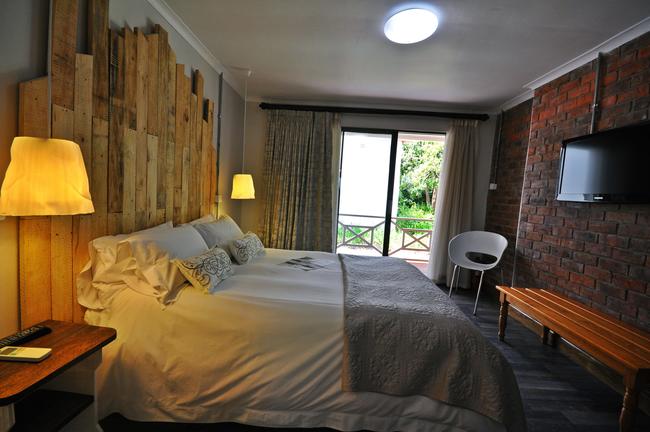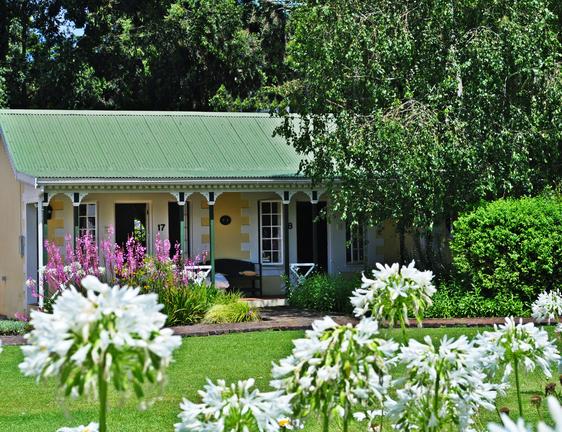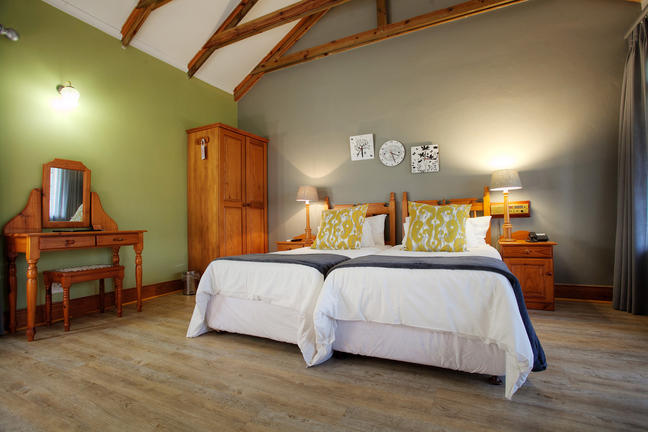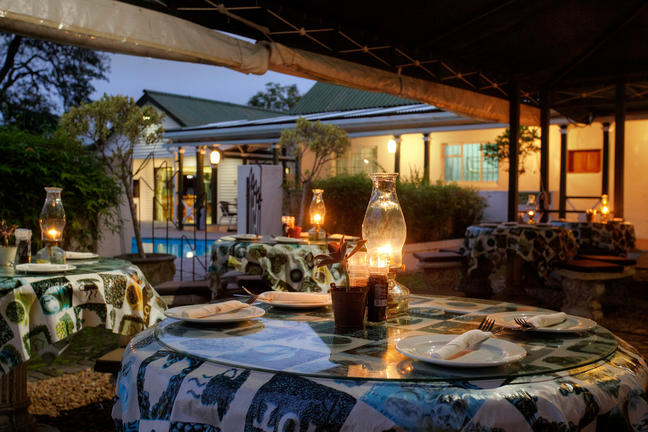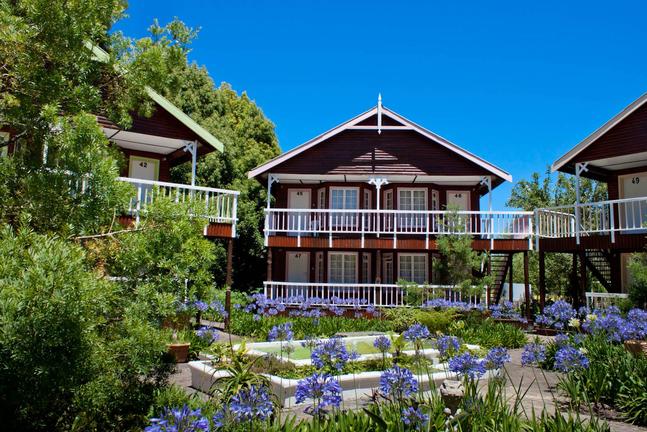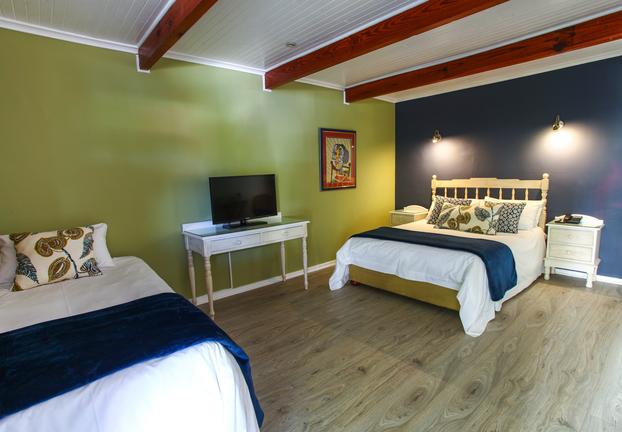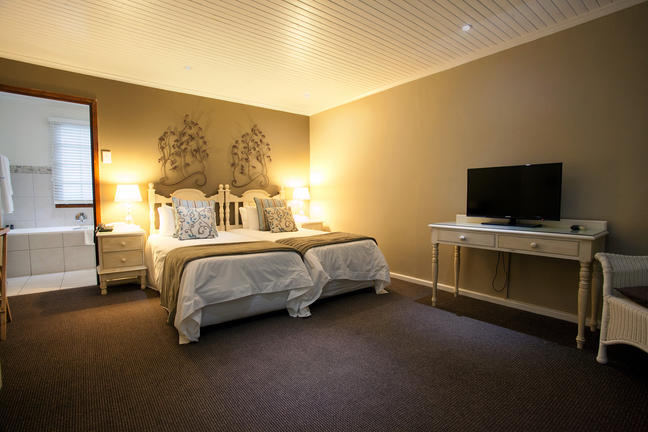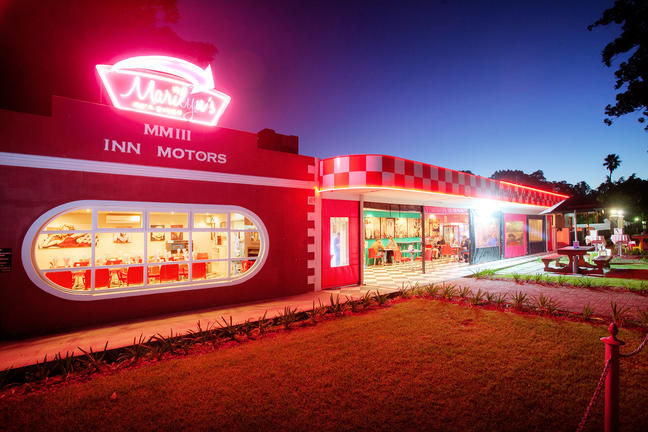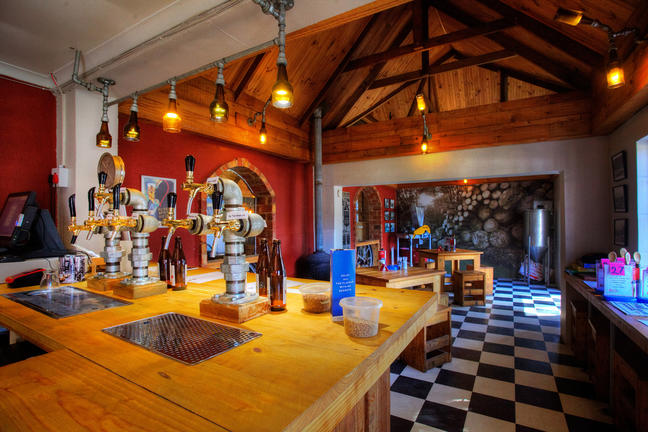 Your Stay
1 Night
Bed and Breakfast
Fast Facts
3 Star
Hotel
Spoken Languages: Afrikaans, English, Xhosa
No. Rooms: 49
Special Interests: Adventure, Birding, Cycling, Flora, Hiking, History & Culture, Leisure, Nature, Relaxation
The Oyster Box
| Umhlanga
Situated overlooking the historical and famous landmark, the Umhlanga lighthouse, The Oyster Box has long been one of South Africa's best-loved and most distinguished hotels, which occupies a special place in the hearts of the countless guests who have enjoyed its warmth, caring service and relaxed elegance since it first opening in 1947. Standing proud on Umhlanga's beachfront, directly on the beach and overlooking the Indian Ocean, the 86-room Oyster Box, is one of South Africa's best-loved hotels. Renowned for generous hospitality, attentive service and exceptional cuisine, The Oyster Box offers all the colonial charm and nostalgia of a bygone era, but with all the modern comfort and amenities. Perfectly situated on the ocean's edge, a brief 5 minutes walk from Umhlanga Village Centre, the Oyster Box Hotel is conveniently located for quick and easy access to Afro-chic Durban city centre, International Airports and numerous stylish shopping centres…yet has a feeling of classical charm and elegance like nowhere else on earth. Nearby tourist attractions of immense interest to travelers include Gateway Theatre of Shopping, Ushaka Marine World, Sun Coast casino, the historical Natal Midlands and majestic Drakensberg Mountains, as well as excellent big 5 game parks, lodges and historical battlefields.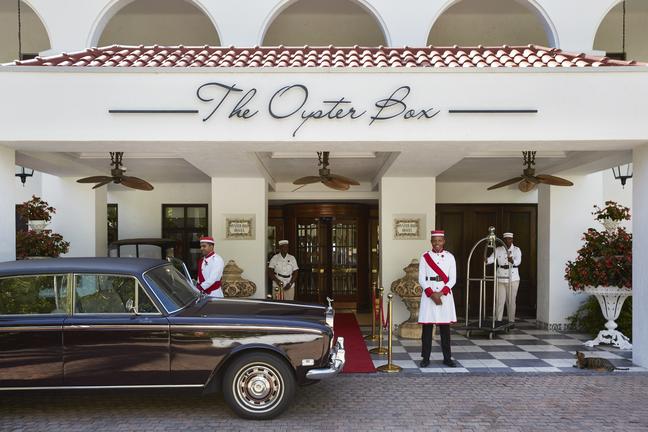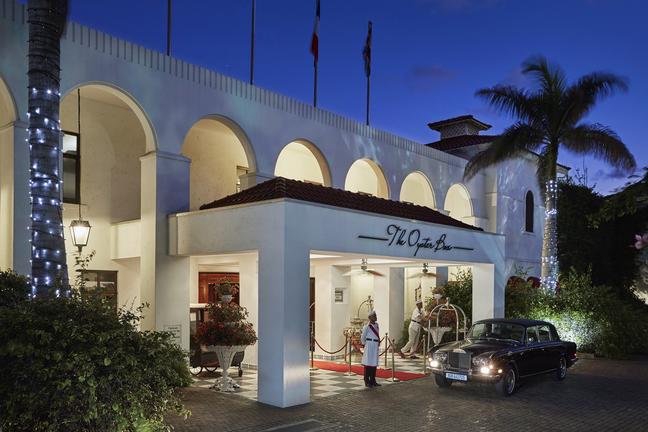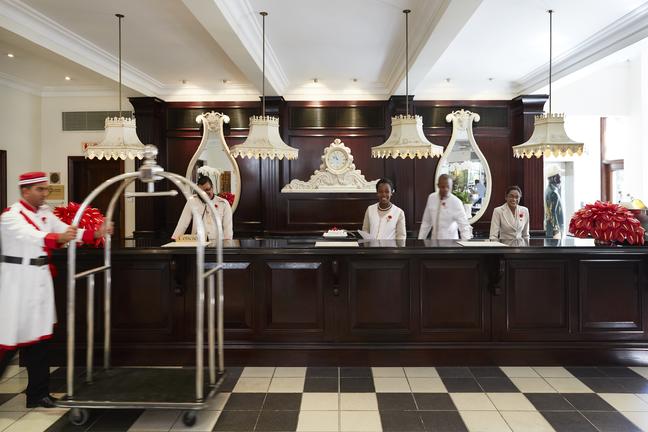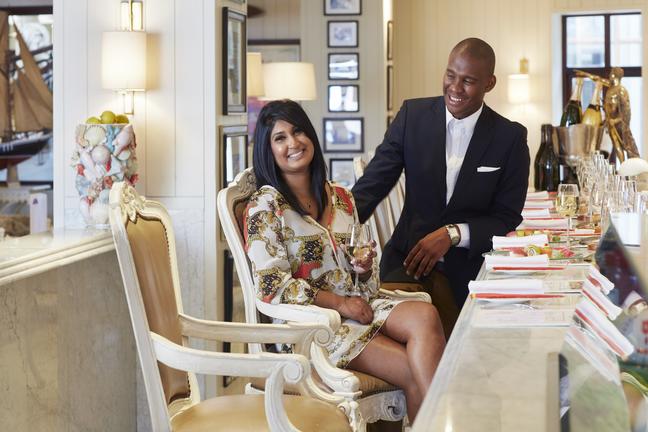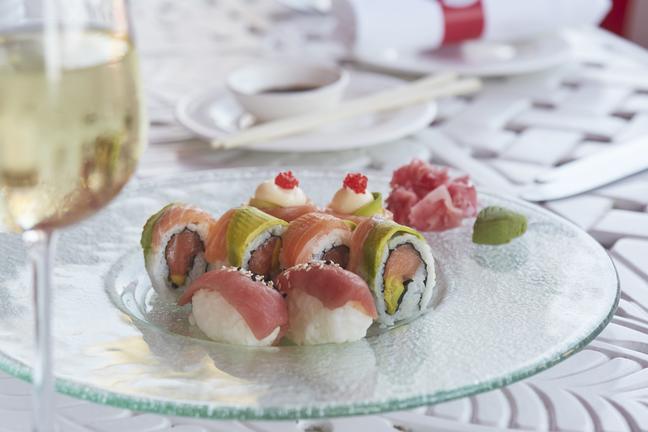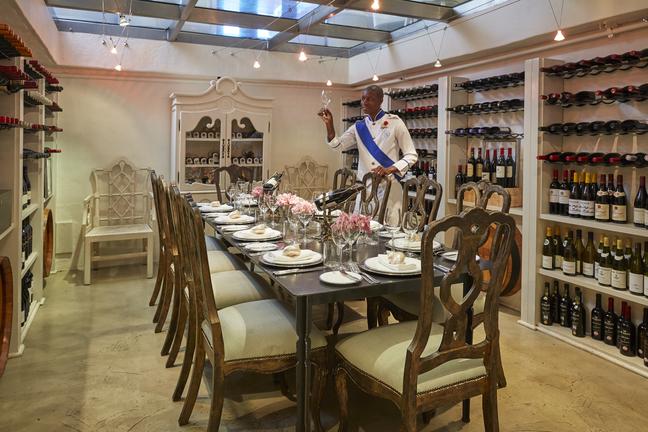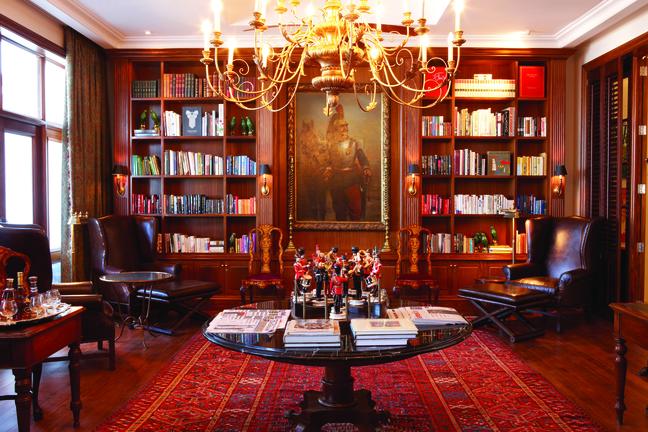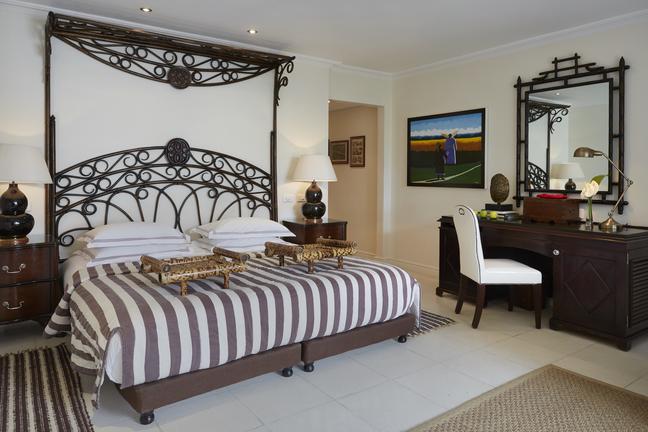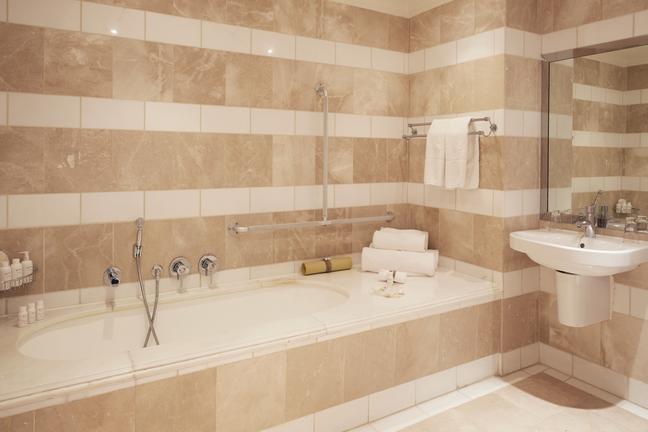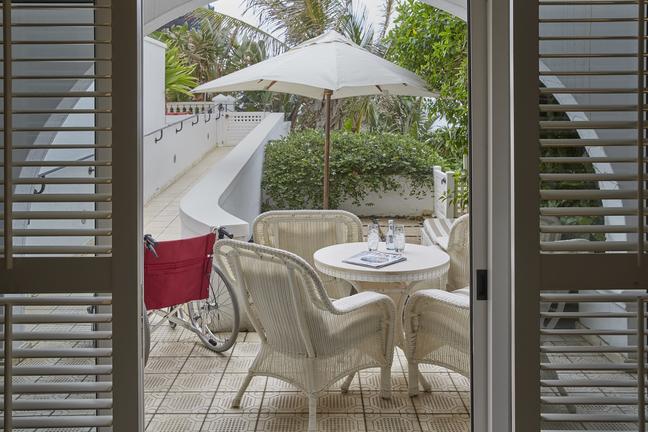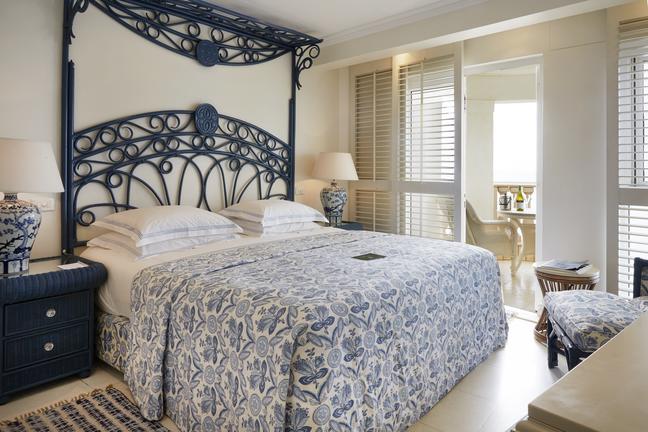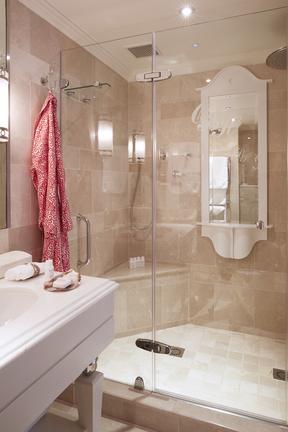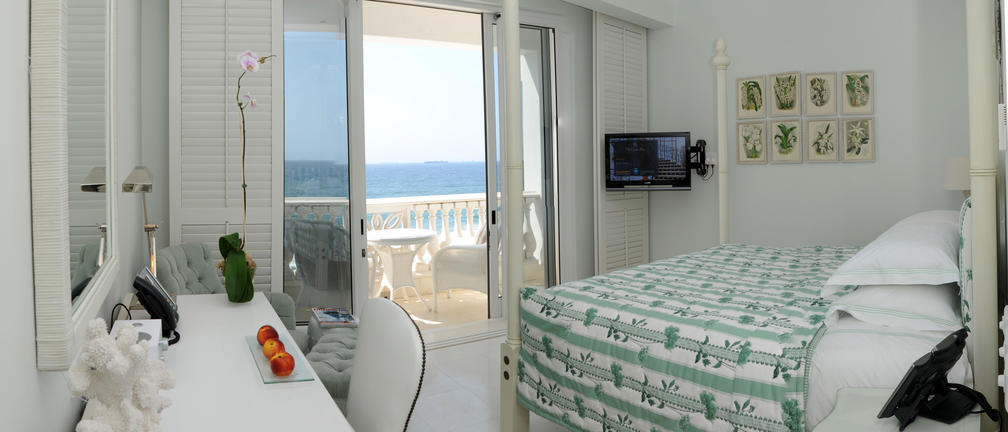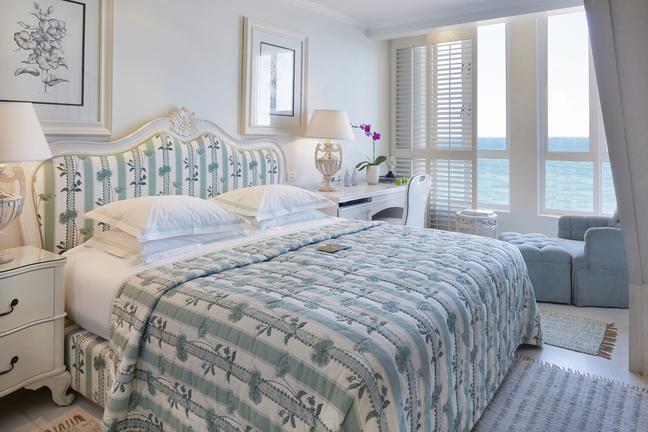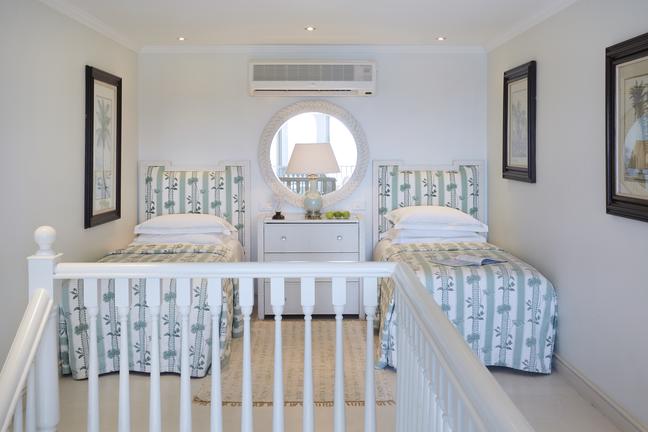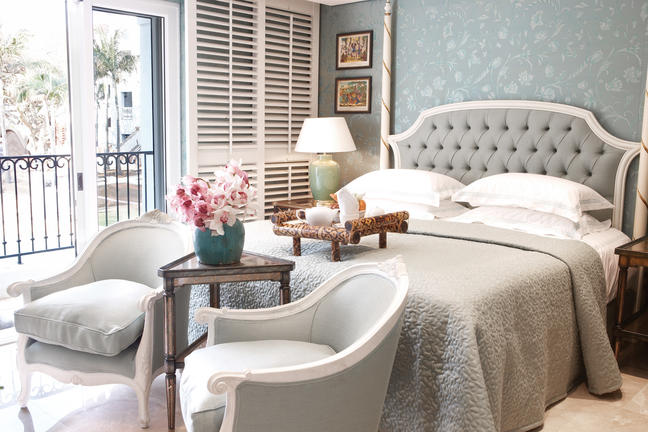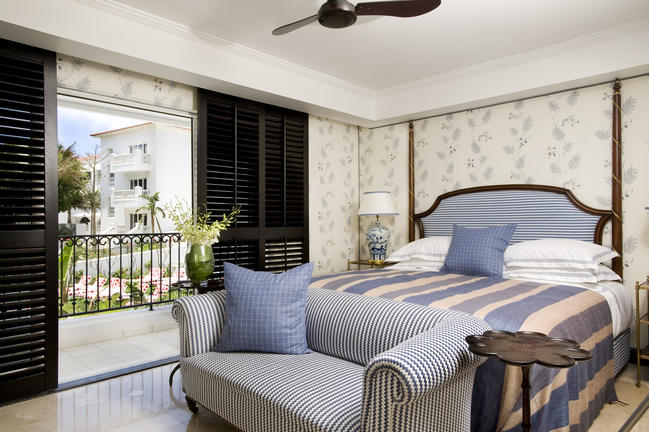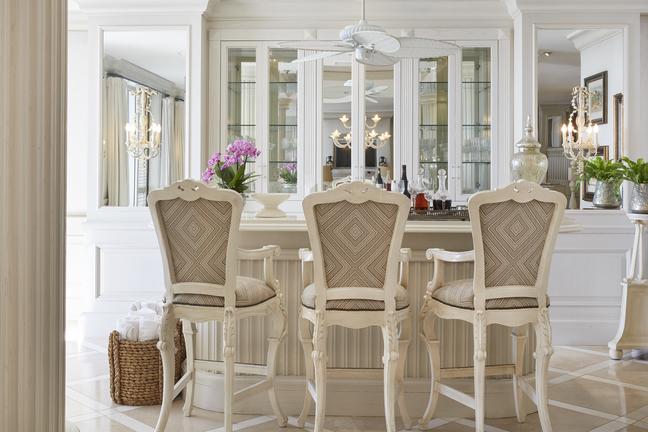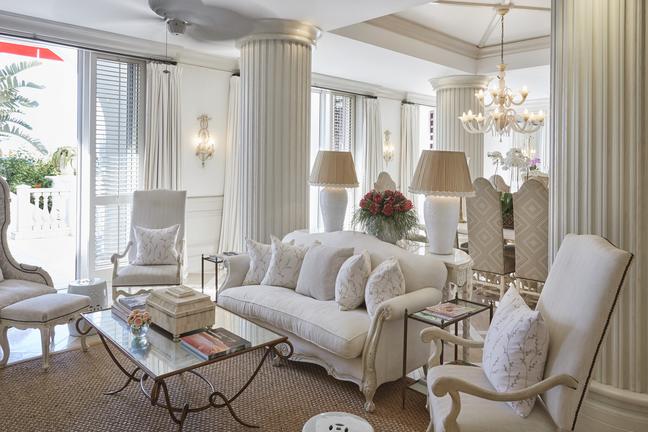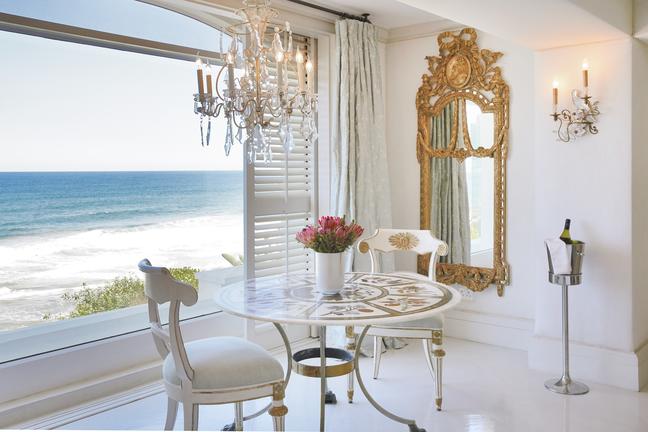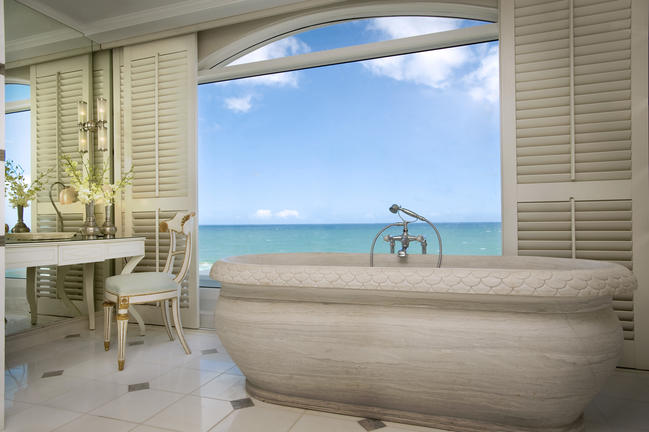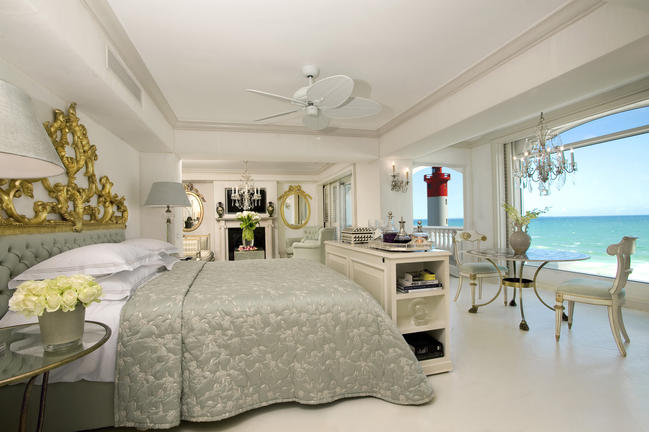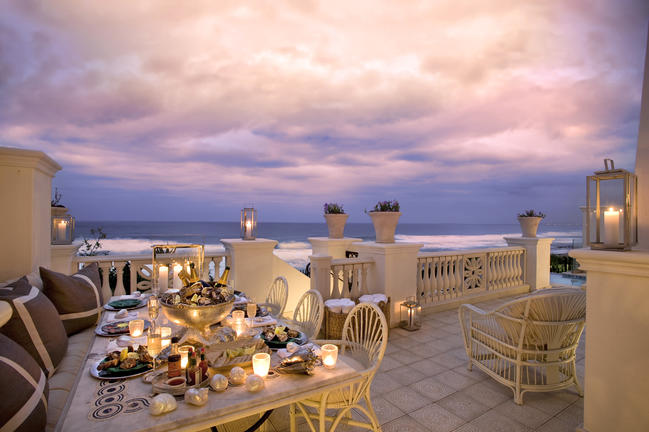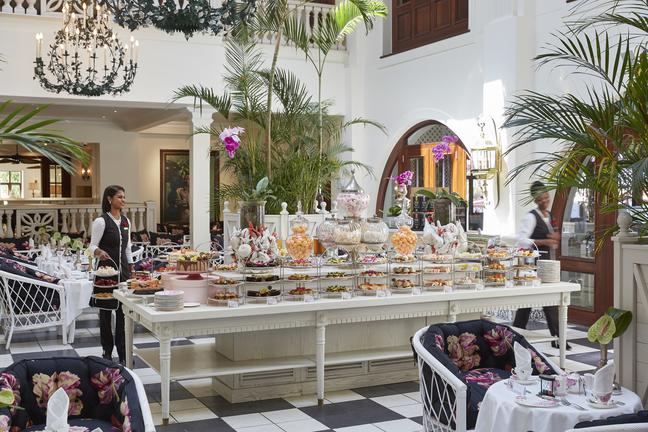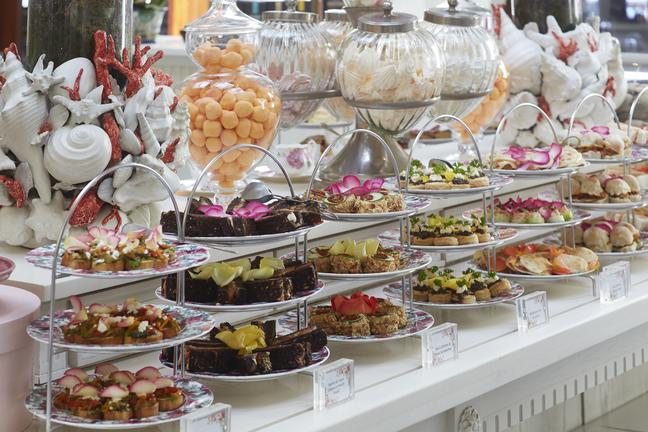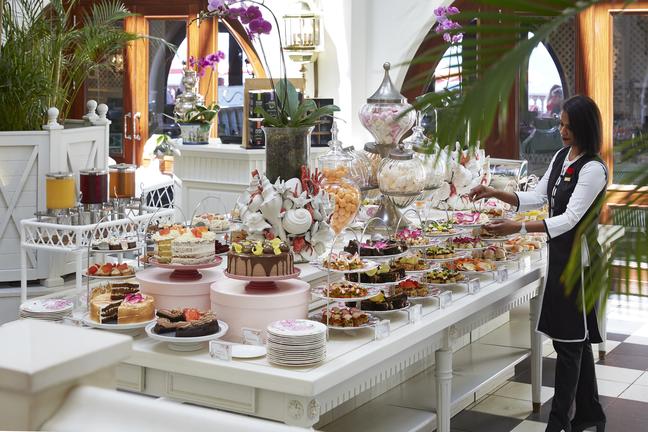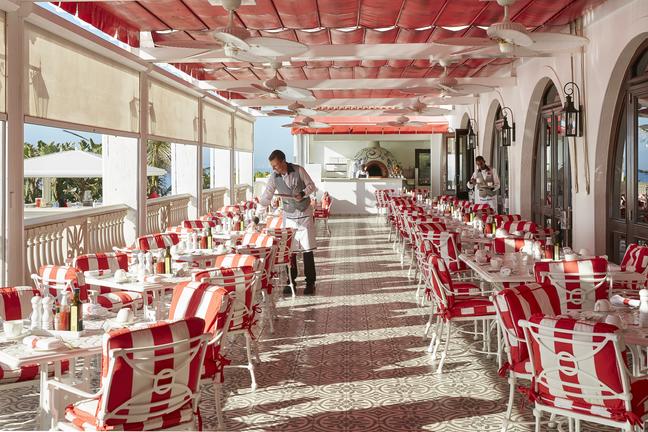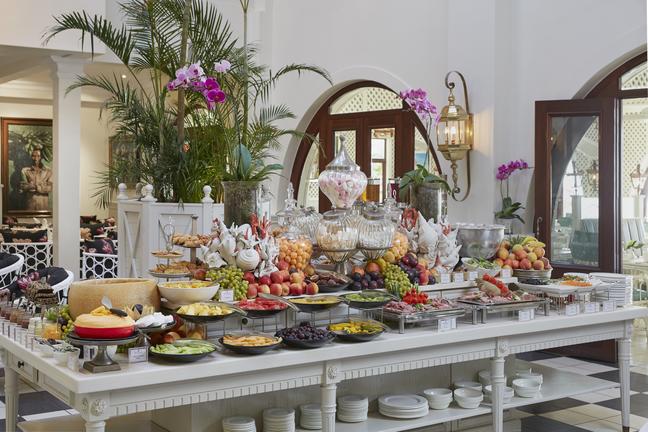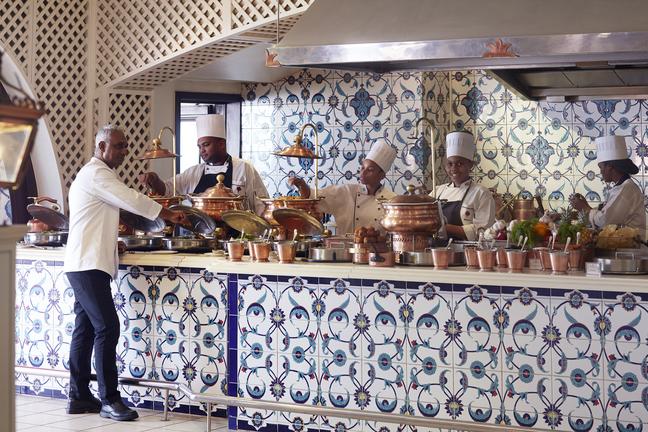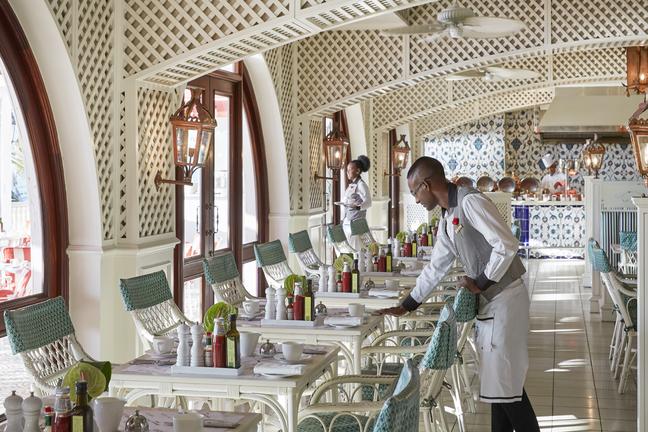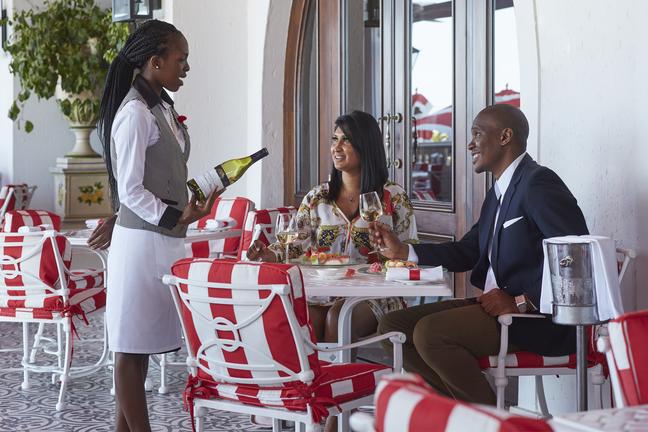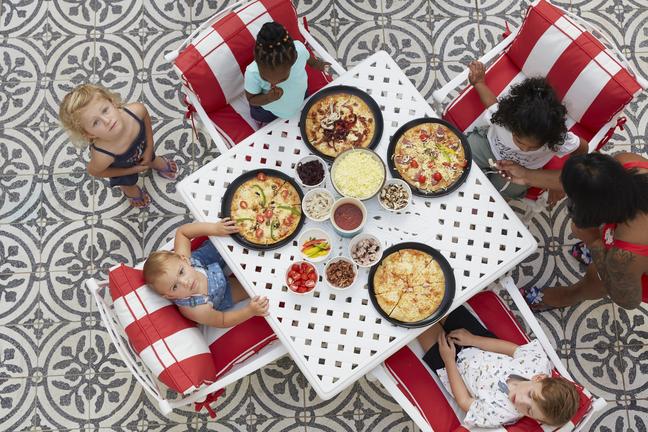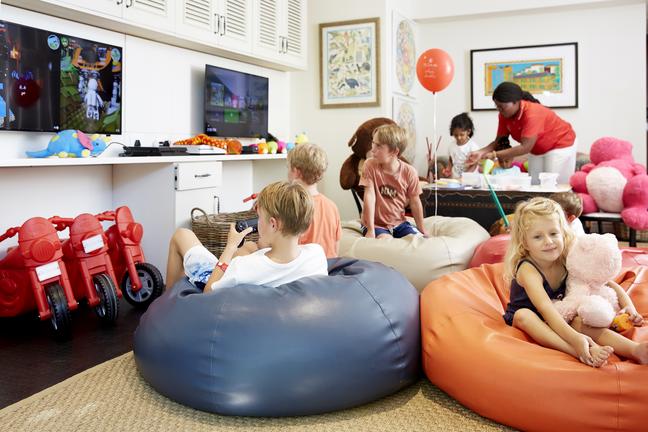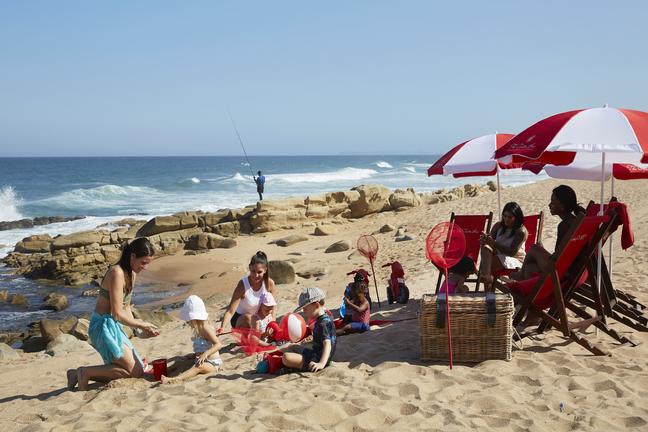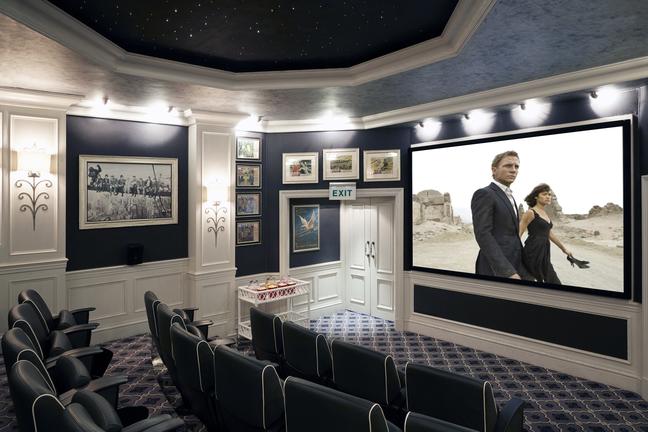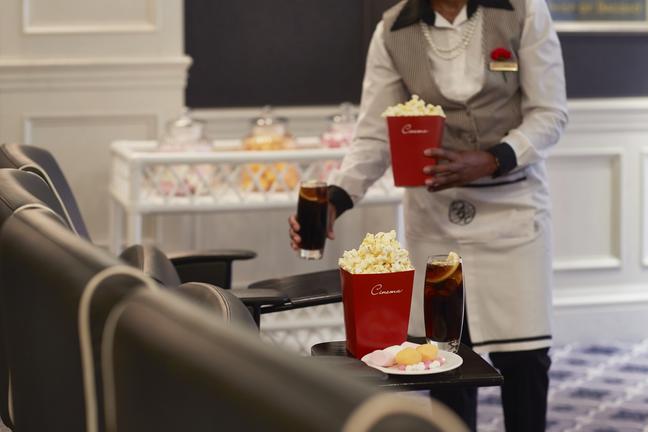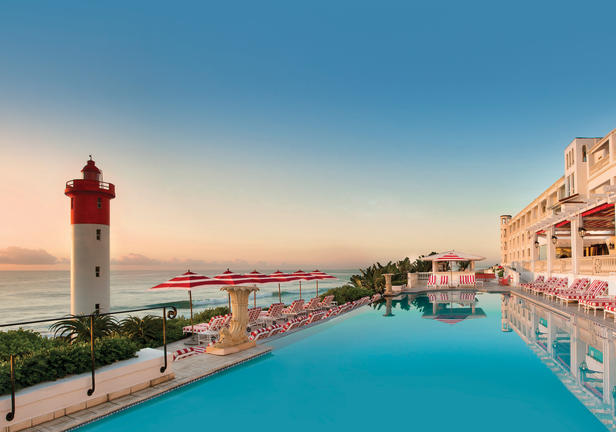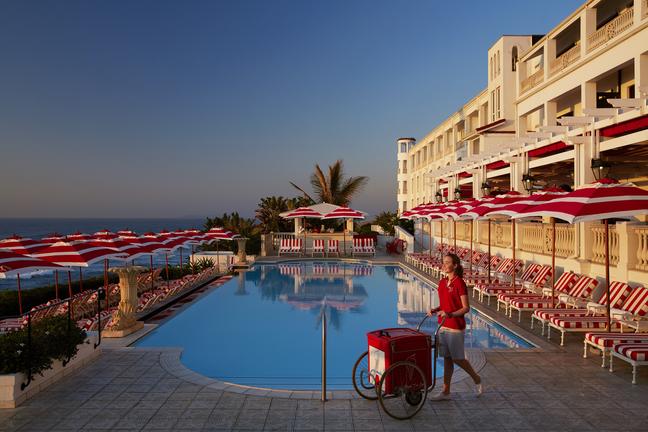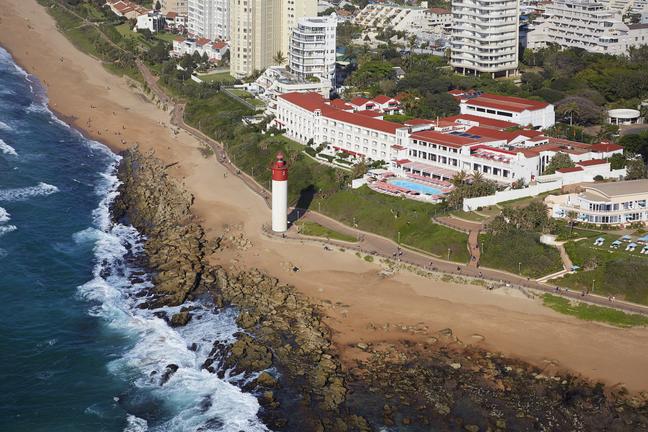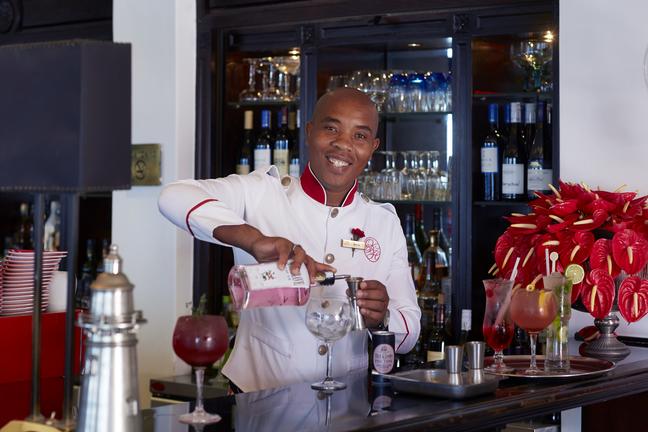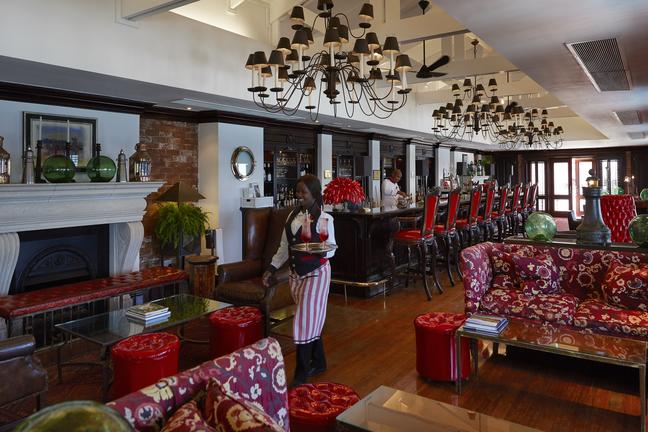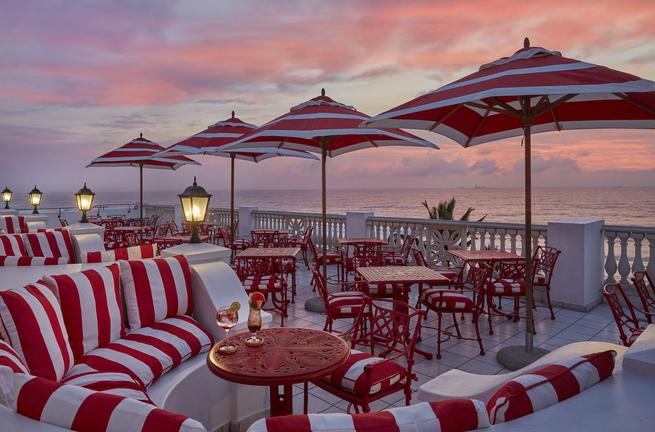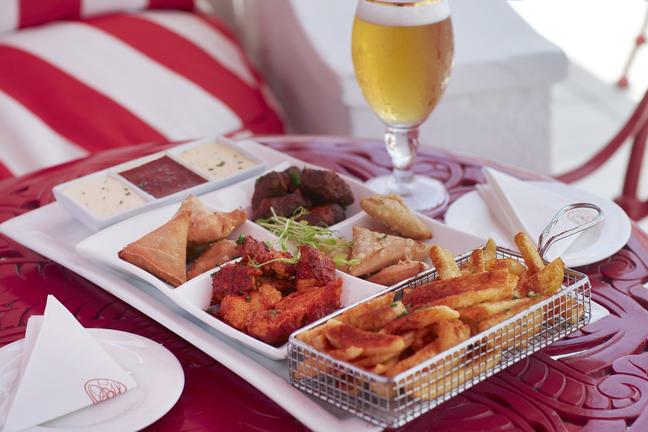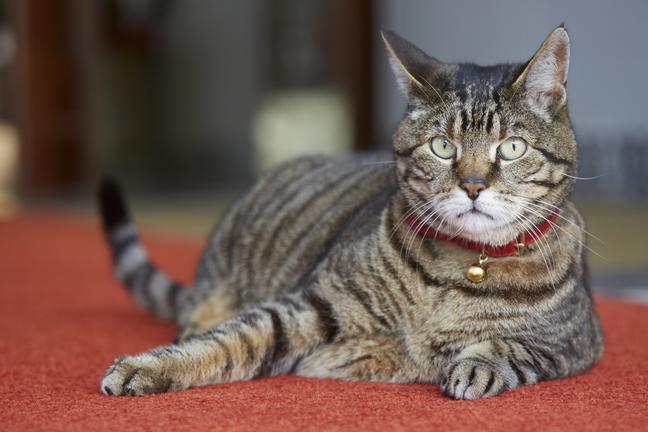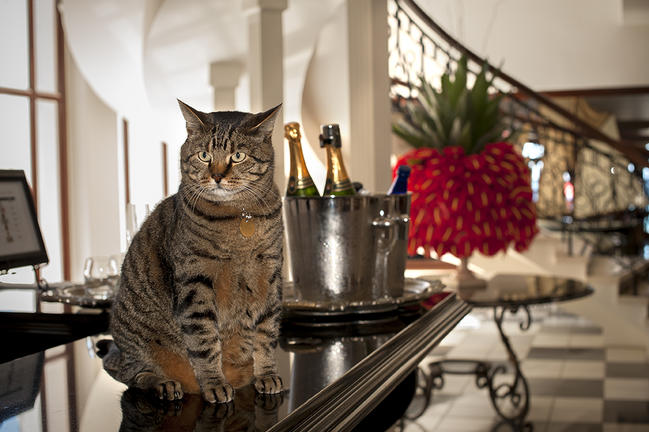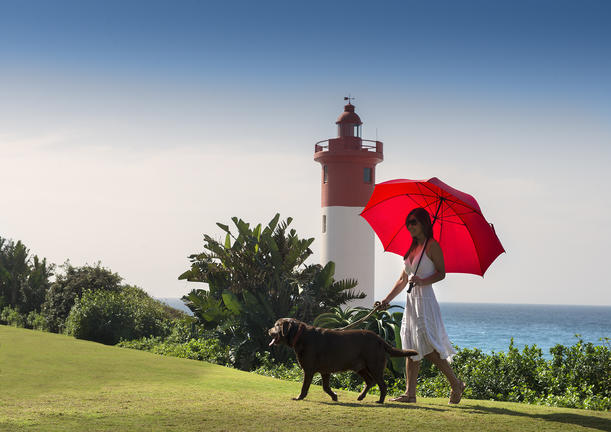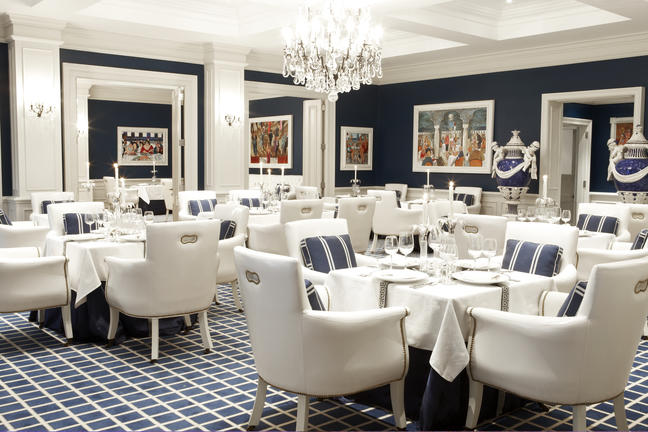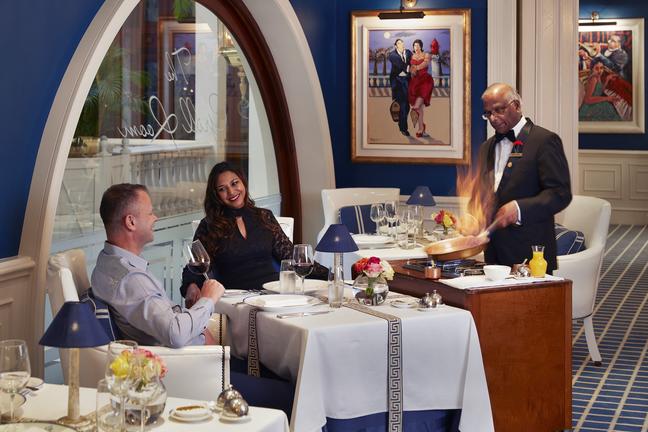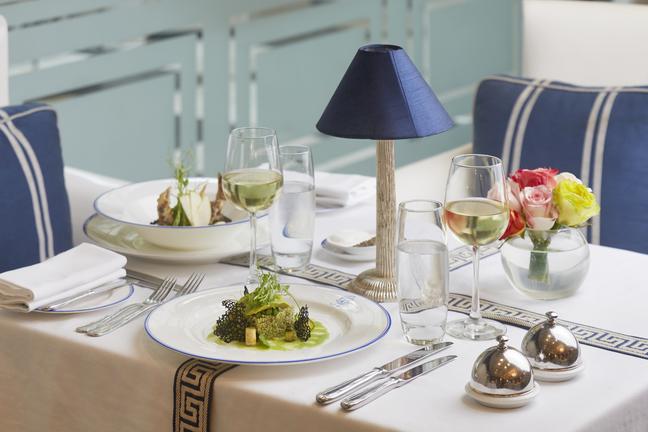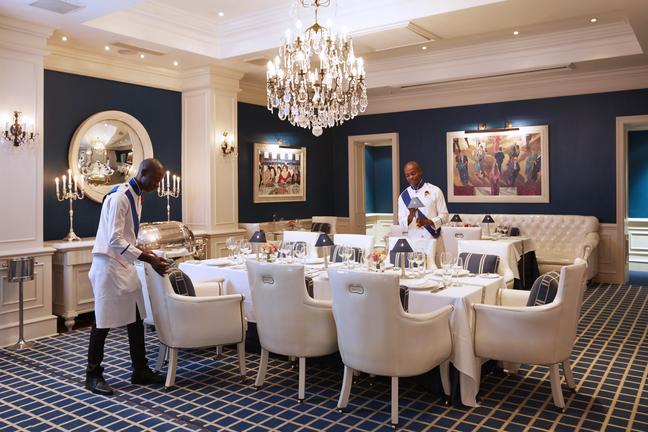 Your Stay
1 Night
Bed and Breakfast
Fast Facts
5 Star
Hotel
Spoken Languages: Afrikaans, English, Zulu
No. Rooms: 86
Special Interests: Beach / Coastal, Birding, Fishing, Golf, Gourmet, History & Culture, Leisure, Relaxation, Shopping, Watersports, Wine
Rhino Ridge Safari Lodge
| Hluhluwe–Imfolozi Park
Established to protect the previously endangered white rhino now numbering over 1000 in the park, Hluhluwe Imfolozi is a triumph of conservation efforts. Celebrate this legacy in exclusive luxury at Rhino Ridge Safari Lodge offering exceptional safari experiences in the heart of Big 5 territory. Rhino Ridge is a newly constructed lodge of contempory design with overtones of organic forms utilising natural finishes and materials. Rhino Ridge is part owned by the local Mpembeni Community and is the result of years of passion and energy to finally bring this uniquely positioned Safari experience to the market. The lodge is ground breaking in being the first private facility within Africa's oldest proclaimed reserve, Hluhluwe Imfolozi Park. With access to over 90 000 hectares of indigenous land, teeming with game and the centre of Rhino Conservation, Rhino Ridge is ideally situated for conservationists, wildlife enthusiast and tourists.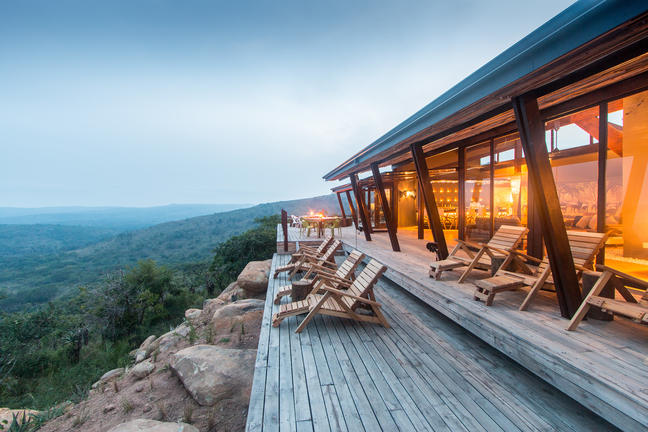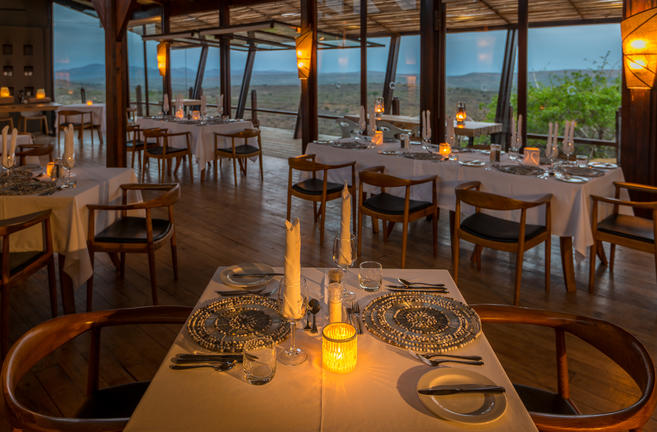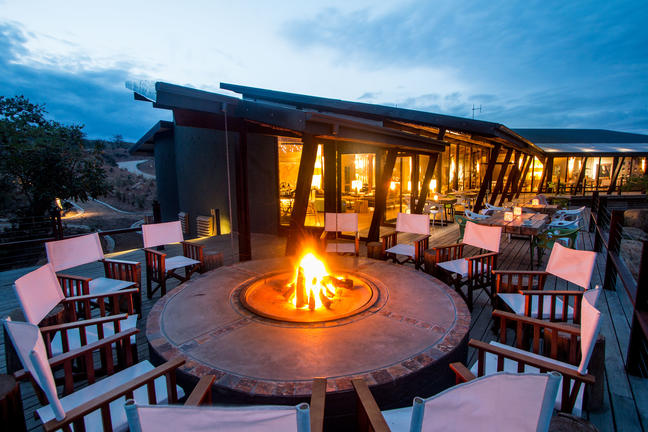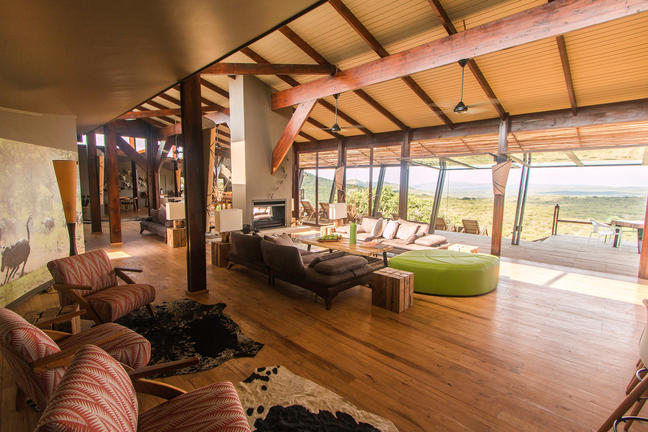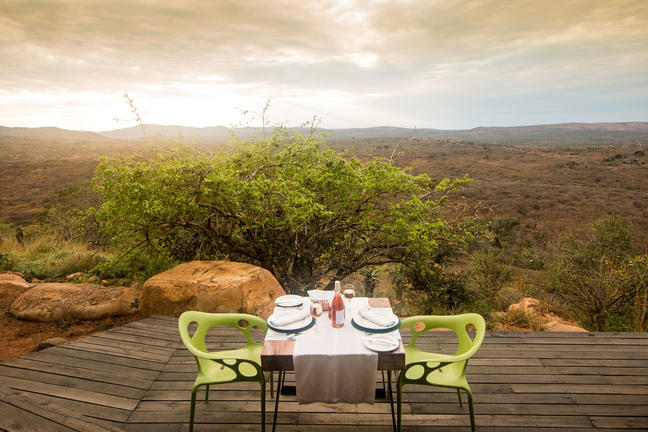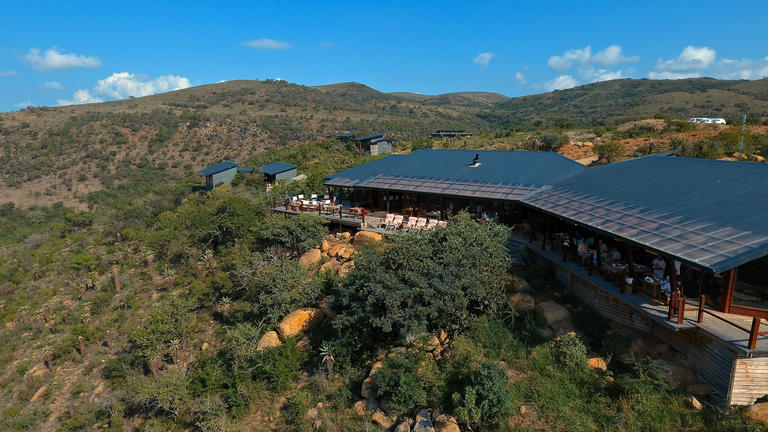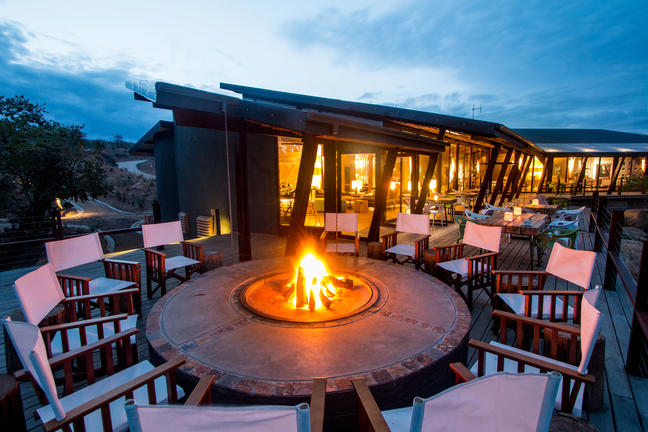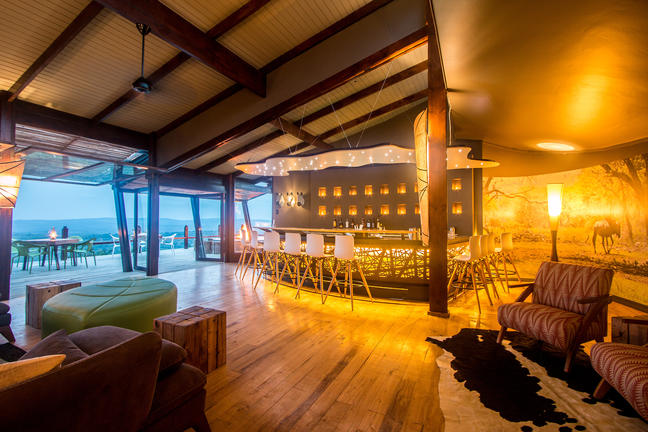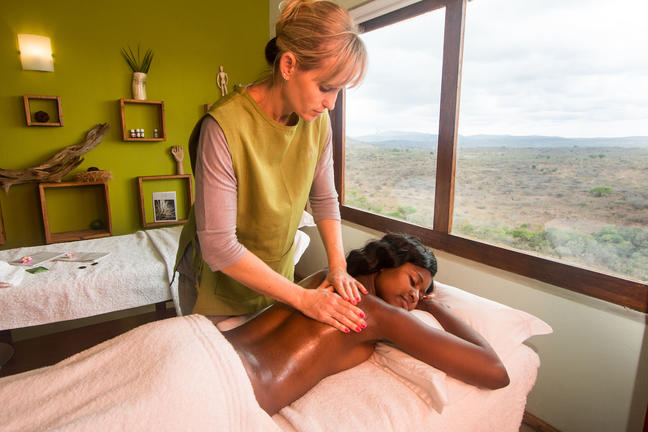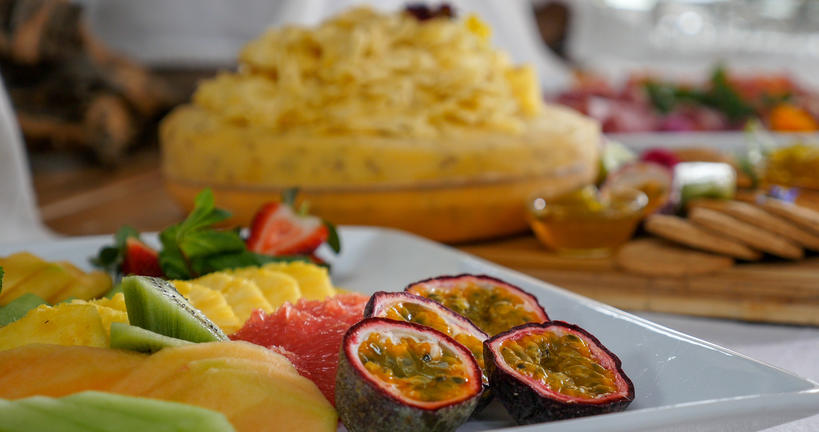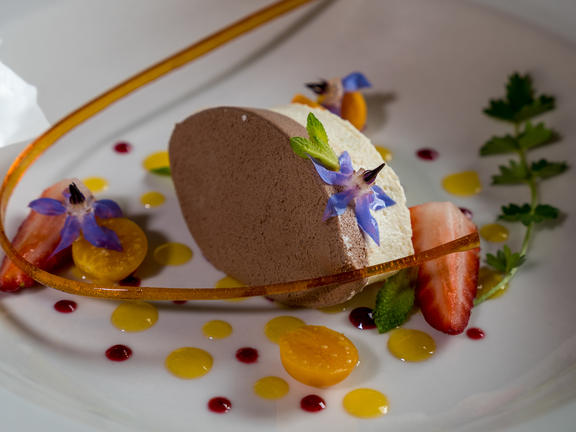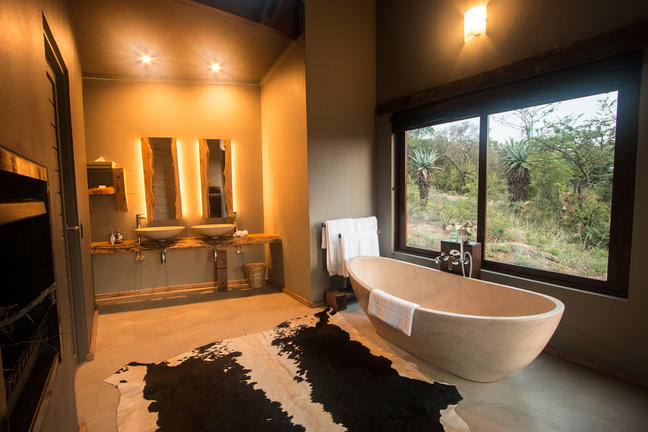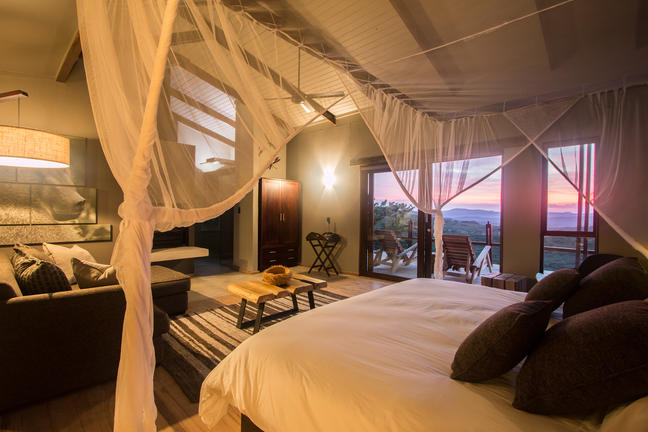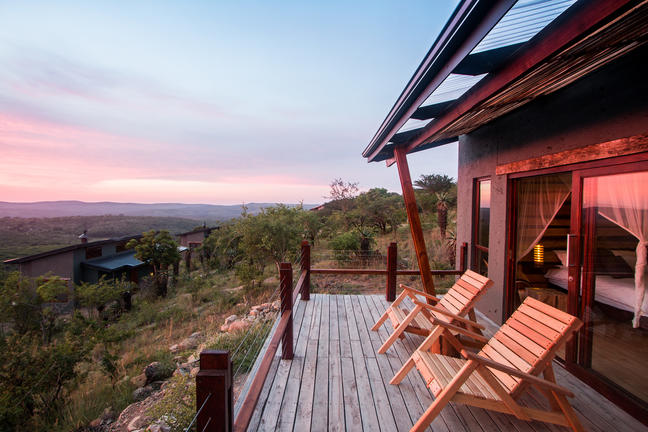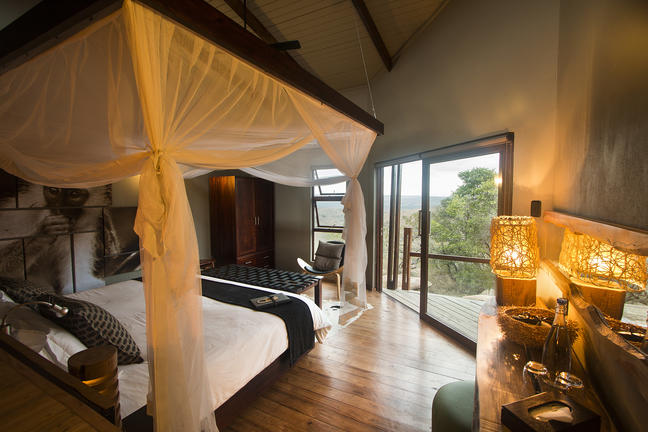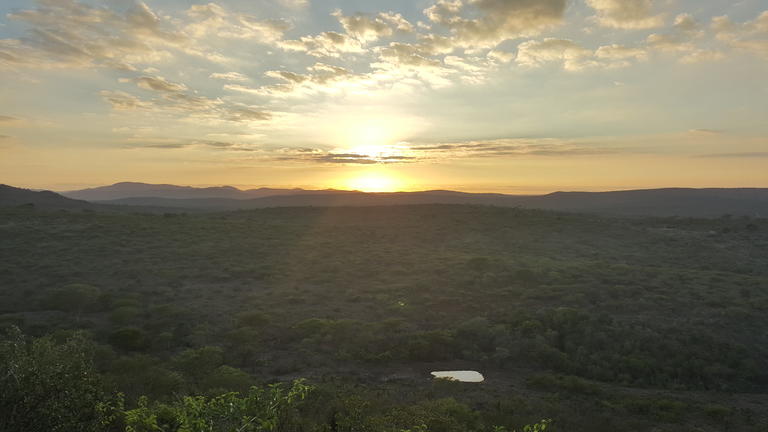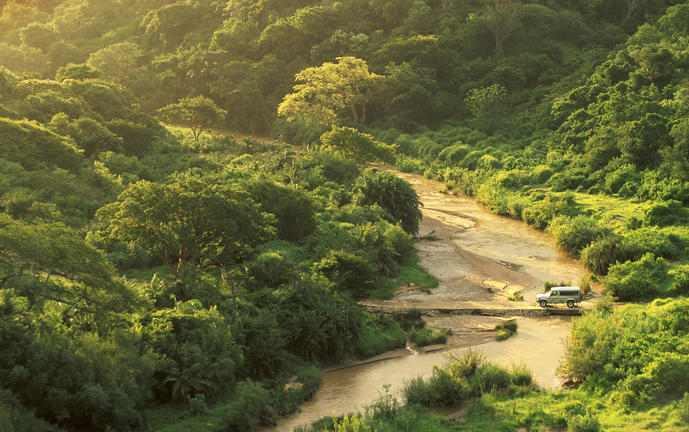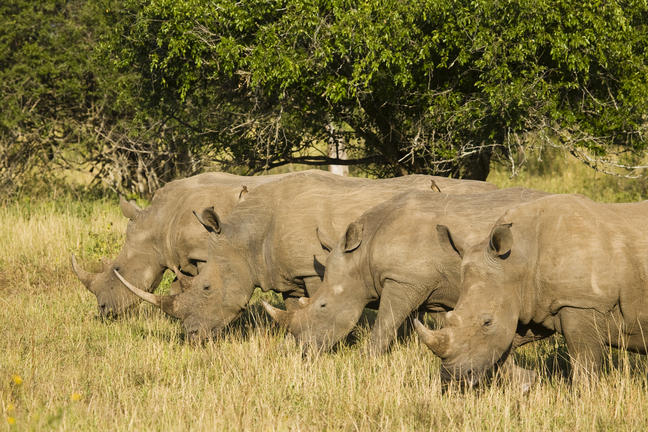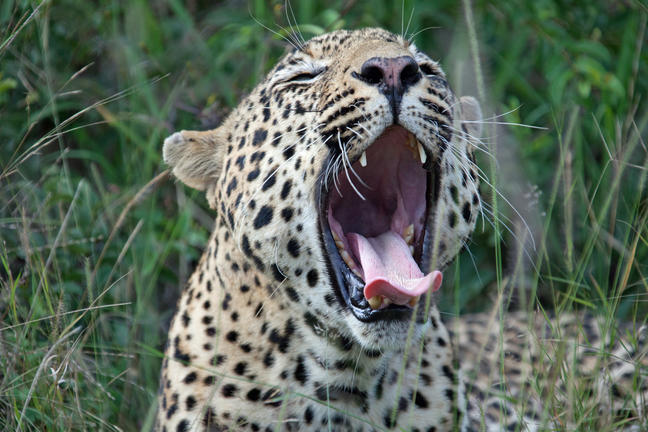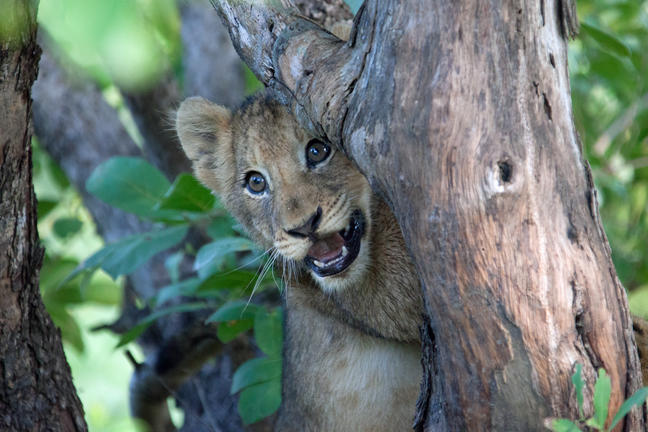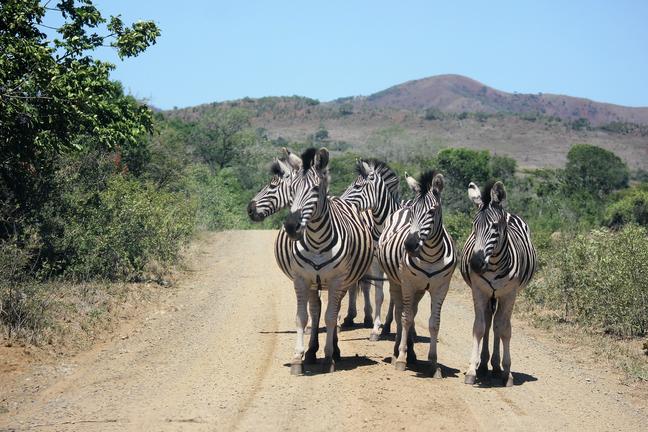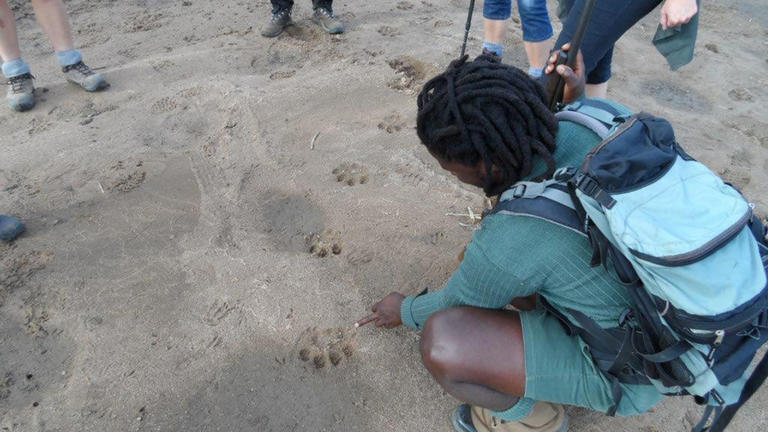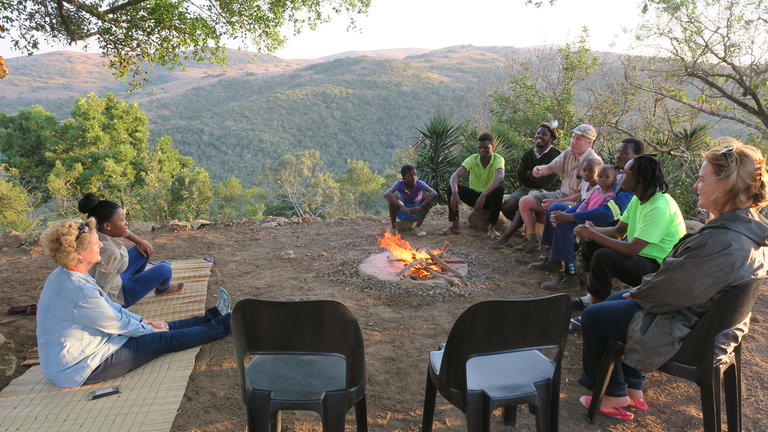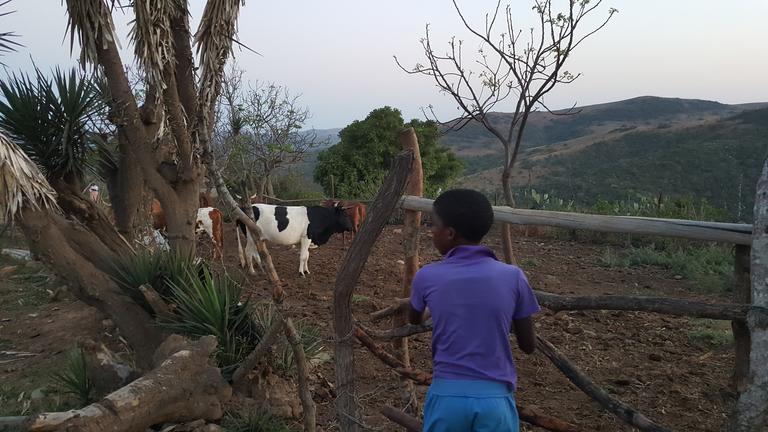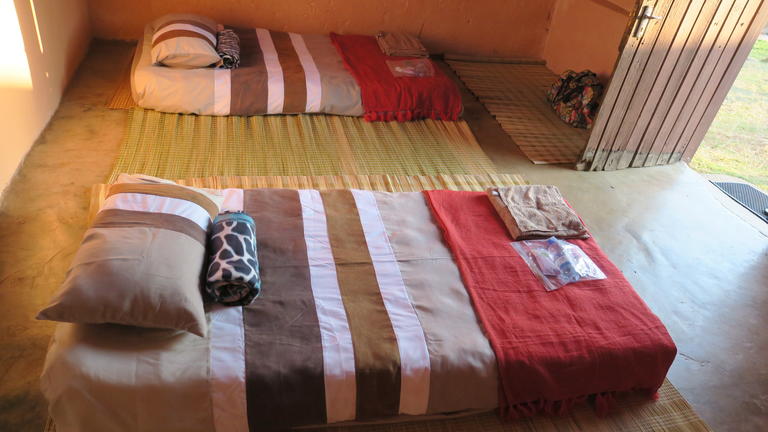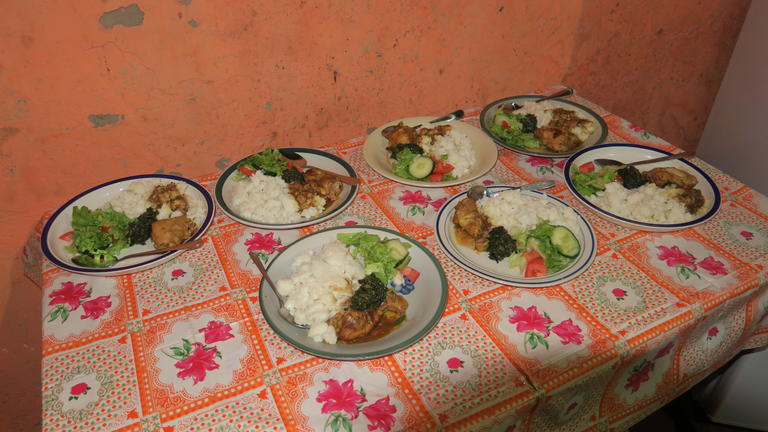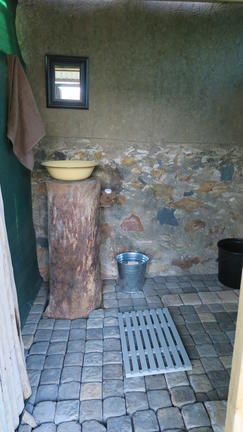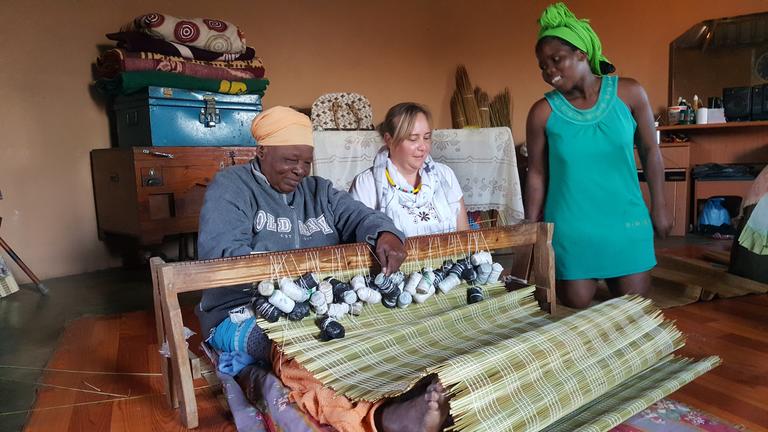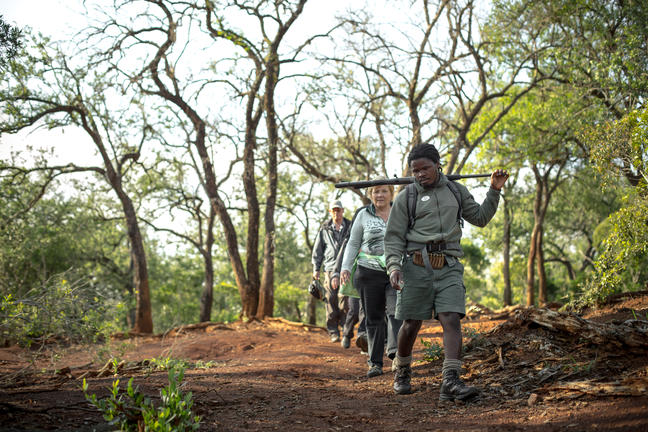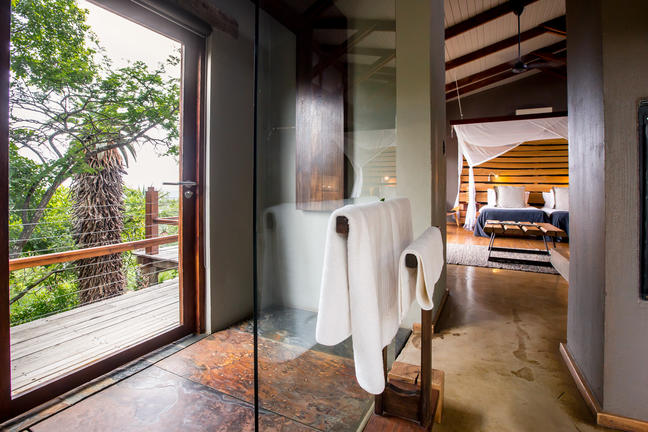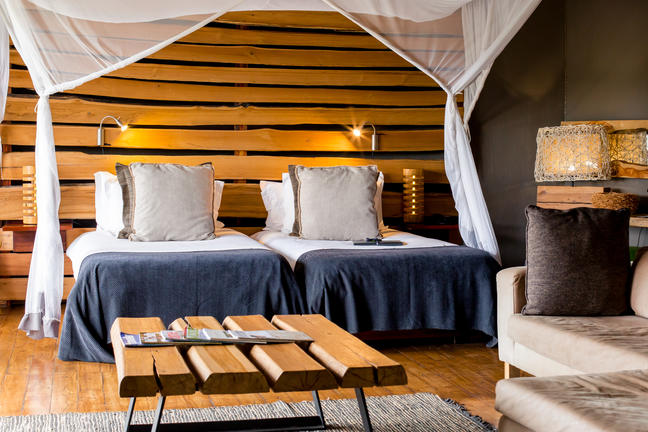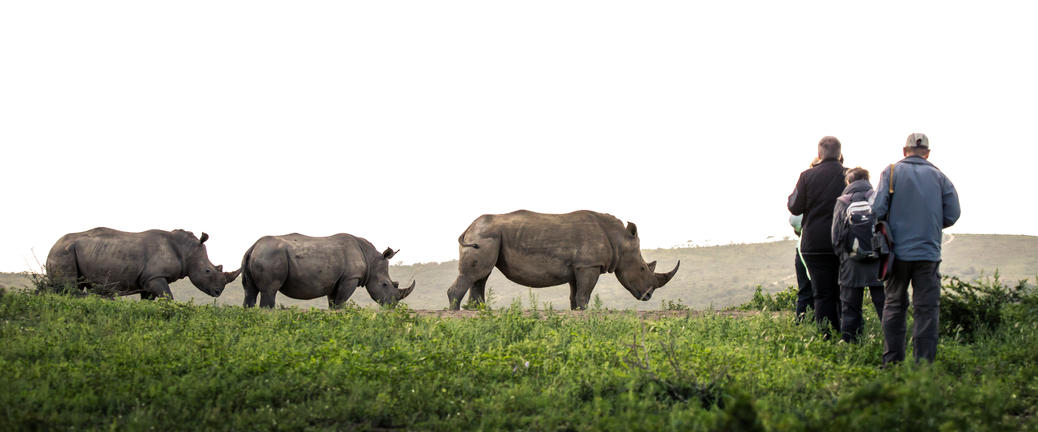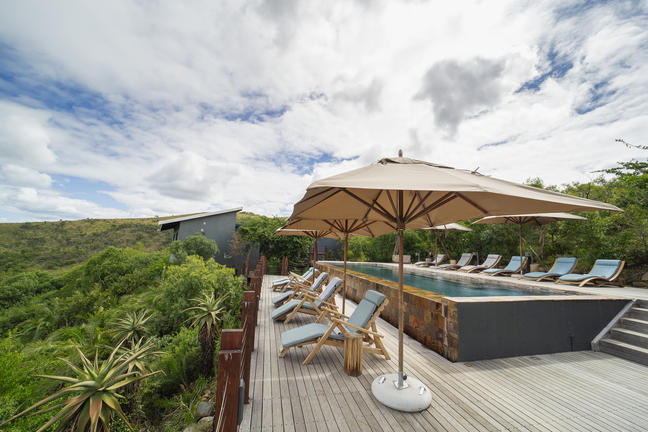 Your Stay
1 Night
Dinner, Bed and Breakfast
Fast Facts
Safari Lodge
Spoken Languages: Afrikaans, English, Zulu
No. Rooms: 18
Special Interests: Adventure, Big 5, Birding, Flora, Indigenous Culture / Art, Leisure, Nature, Relaxation, Star Gazing, Wildlife
The Royal Villas Swaziland
| Lobamba
The prestigious Royal Villas Hotel lies between the Mdzimba Mountains in the Ezulwini Valley, Swaziland. The Royal Villas offers luxury accommodation in exclusive suites as well as the option of booking an entire Villa. A Villa consists of a King Suite, Queen Suite, Standard Queen Room and a Twin Room. Each Villa has a large well appointed lounge with fireplace, an outside seating area and a private dining room. The bedrooms feature air-conditioning, crisp linen, hotel bouquet channels, room service, laundry and dry cleaning facilities, direct dial telephone and wireless internet. The King and Queen suites also feature mini bars and digital safes. There are a total of 56 rooms which are found in 14 Villas. The rooms are spacious and designed to make the most of the exquisite African sunlight and views of the surrounding mountains. It is the perfect environment for privacy, incentive groups and smaller executive getaways. The versatile property can be adapted to satisfy the needs of almost any guest requirement. The gold and brown tones of the African savannah are echoed throughout the hotel. Designed to make the most of the African sunlight and views, the villas are bright, warm and elegant. Guests have a choice of lounges and outdoor venues in which to relax and soak up the best of Africa. Whether you prefer the welcoming Pool Terrace or the more formal Lounge, you may be forgiven for being reluctant to ever leave this haven of elegance.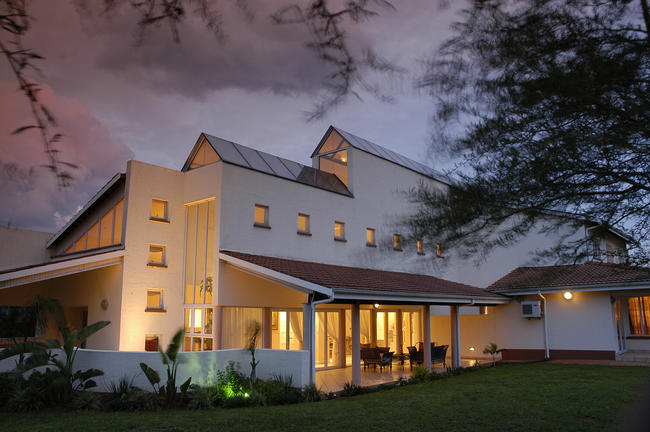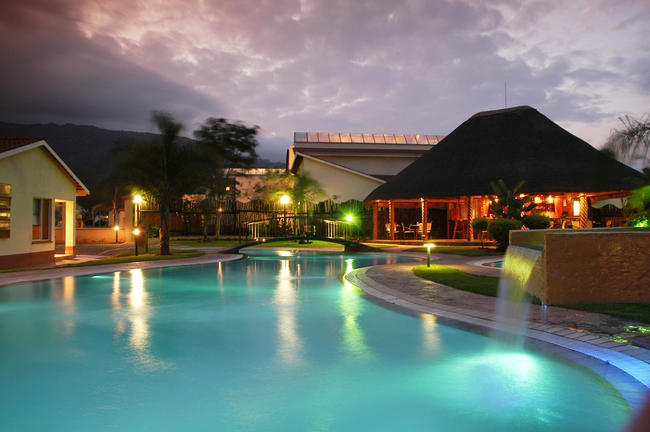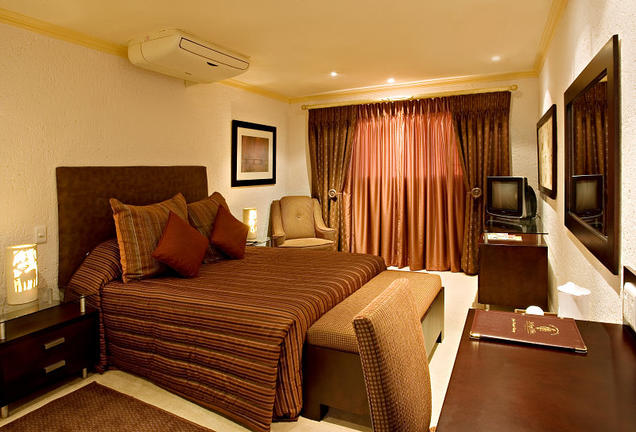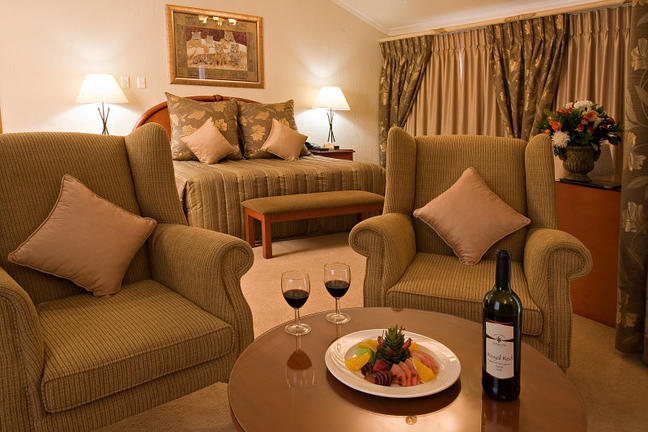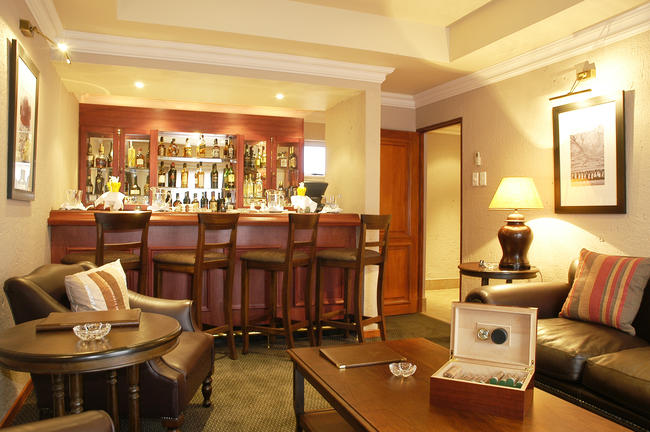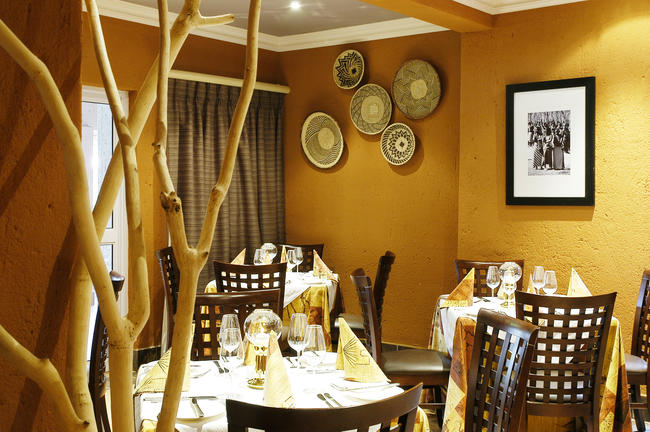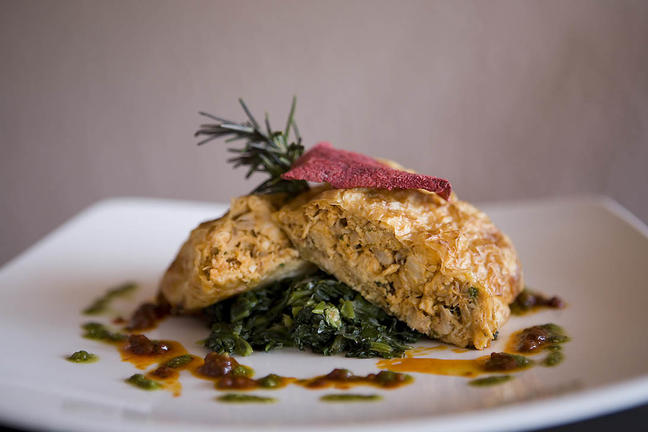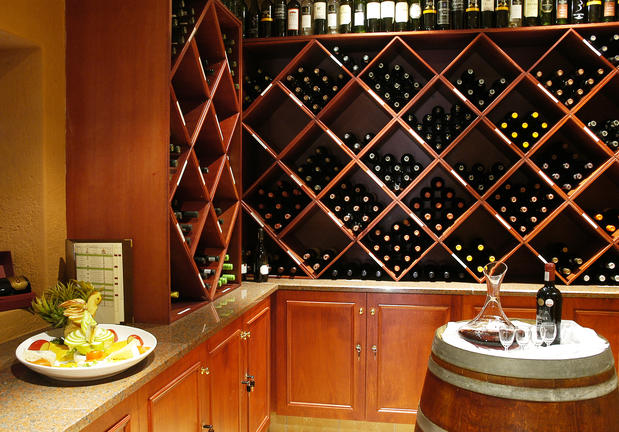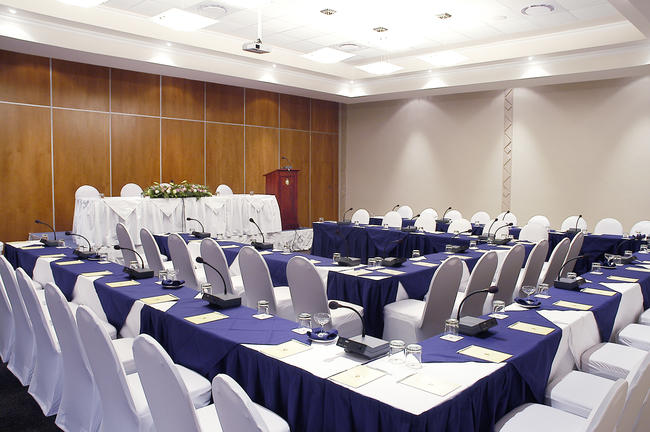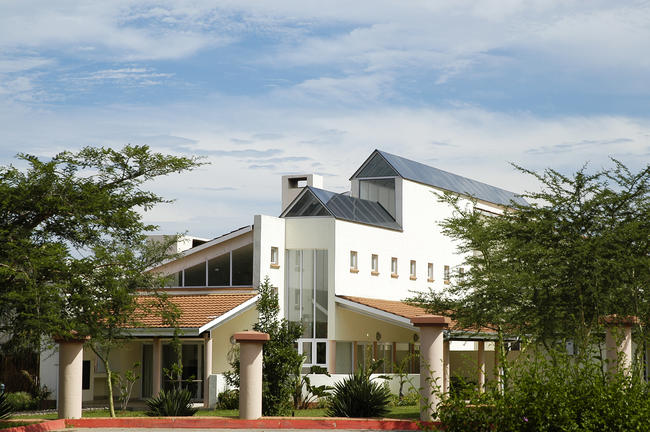 Your Stay
1 Night
Bed and Breakfast
Fast Facts
5 Star
Hotel
Spoken Languages: English
No. Rooms: 56
Special Interests: Golf, Gourmet, History & Culture, Leisure, Nature, Relaxation
Lone Creek River Lodge is an award winning accommodation facility located in the small village of Sabie on the banks of the Sabie River, offering personal service in a comfortable, intimate and welcoming setting. Surrounded by unspoiled forests, mountain streams and waterfalls, Lone Creek River Lodge offers antiquity with a quirky touch in the heart of the Drakensburg escarpment on the Panorama Route. Focused on friendliness and warmth, rather than gadgetry and extravagance, we invite you to enjoy the peaceful atmosphere while we take care of all your accommodation needs. The Lodge is easily accessible from all major routes and offers a choice of three types of accommodation: River Rooms and Suites facing the Sabie River or Self-catering Timber cottages, facing Old Lydenburg Road. Breakfast and dinners are served in the Restaurant on prior arrangement should it not be included in a package. Available activities in and around the area are: hiking, mountain biking, fly fishing, and the nearby Kruger National Park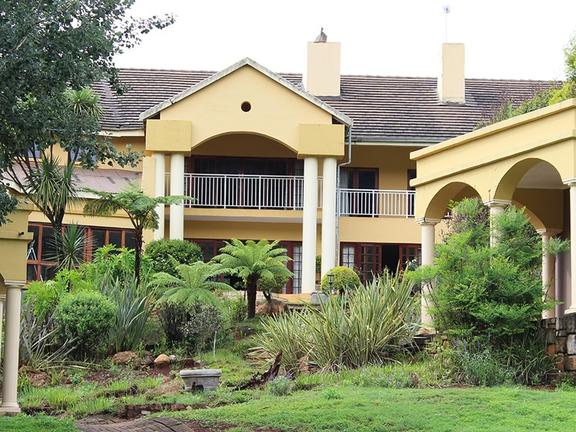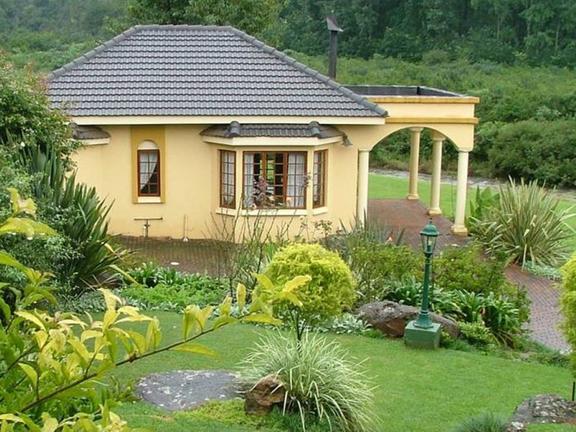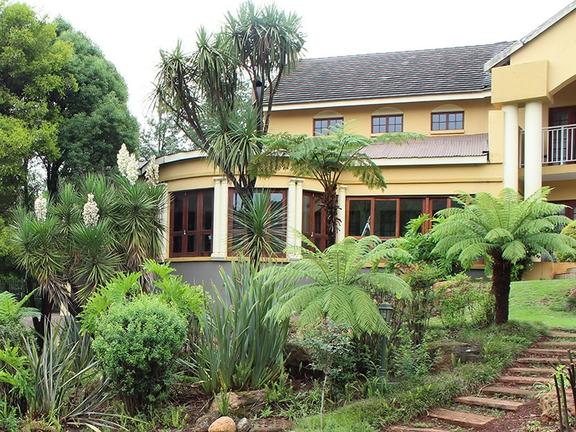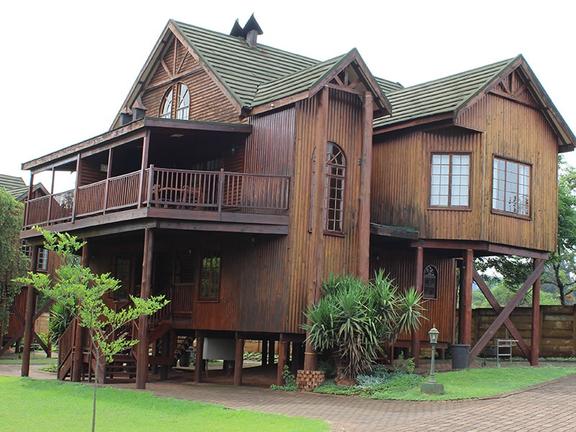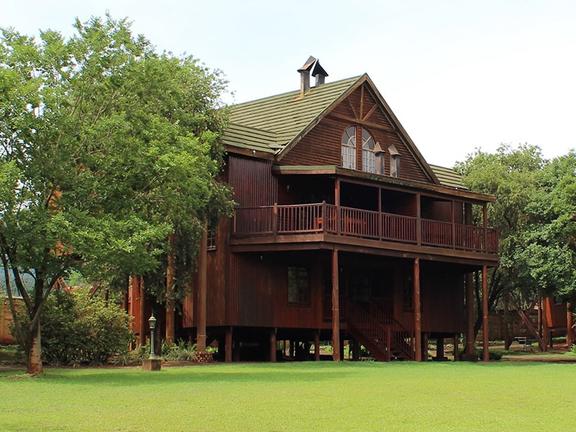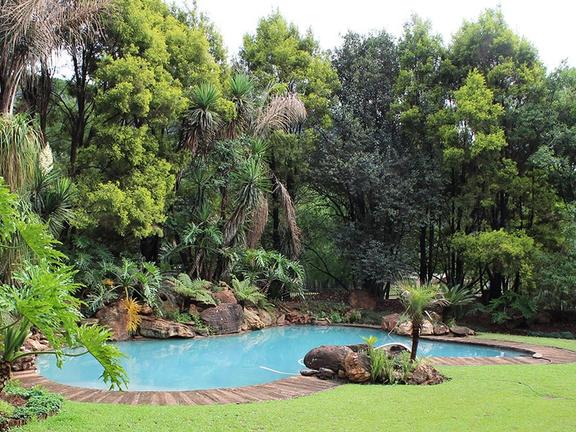 Your Stay
1 Night
Dinner, Bed and Breakfast
Kapama River Lodge
| Kapama Private Game Reserve
Kapama Game Reserve is located in close proximity to Eastgate Airport with the lodge providing open vehicle transfers. Kapama's location in the central Lowveld region creates the perfect base from which to explore the numerous nearby attractions. The northern Drakensberg mountain range provides a majestic backdrop to this contemporary private game lodge in the Greater Kruger National Park region. River lodge is situated within Kapama Game Reserve, and presents the perfect blend between luxurious accommodation and with 64 bedrooms, generous bed capacity. Each of the spacious rooms features a full en-suite bathroom and enjoy uninterrupted views of this game rich, big 5, reserve. The central guest entertainment areas include a swimming pool, lounge, bar, library, curio shop, multifunctional function venue and boma. Meals are of a buffet style and offer a variety of freshly prepared pan African dishes. Rates are based on a fully inclusive experience including dawn and evening safaris in open landrovers conducted by qualified rangers and trackers.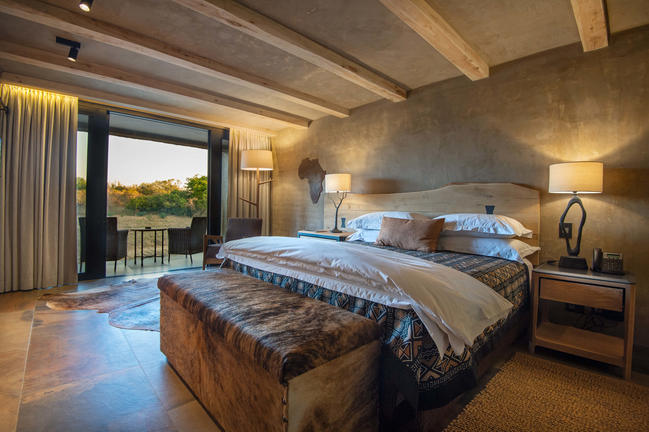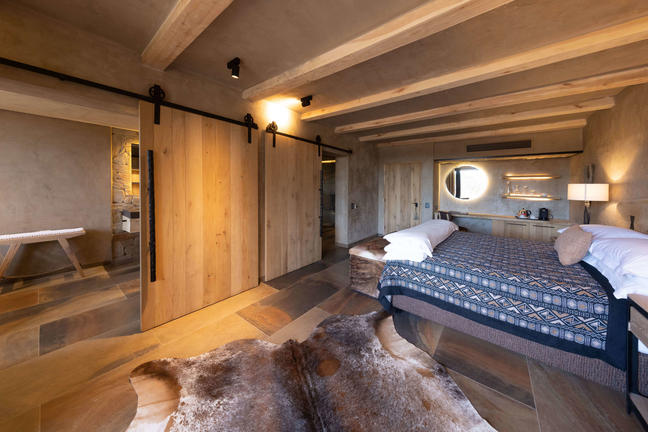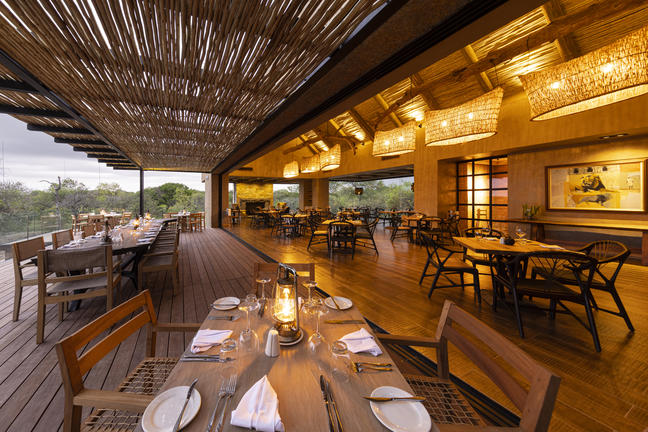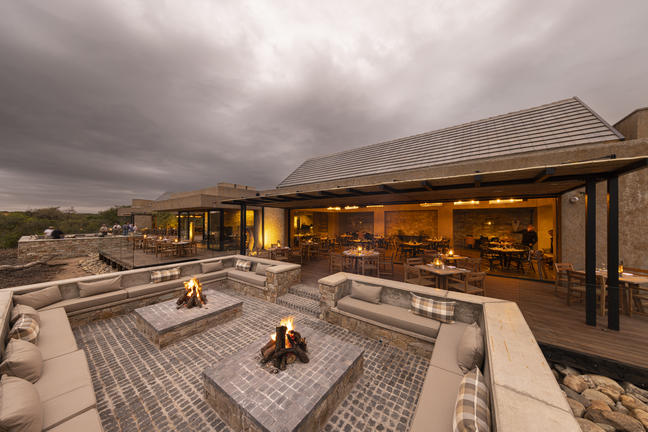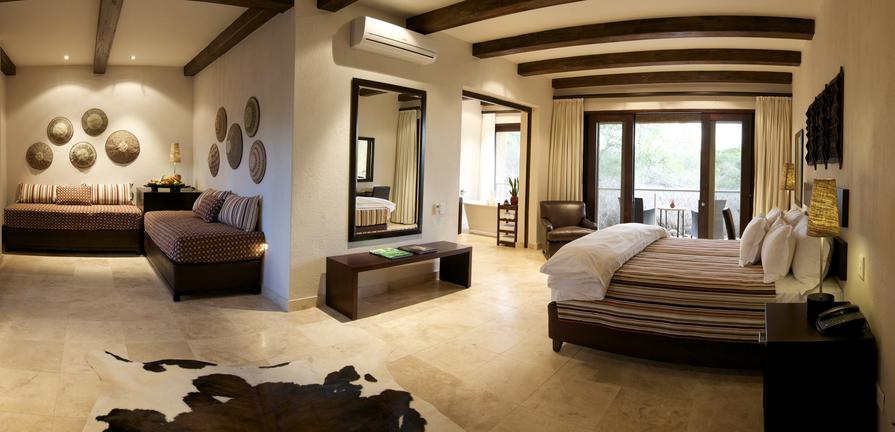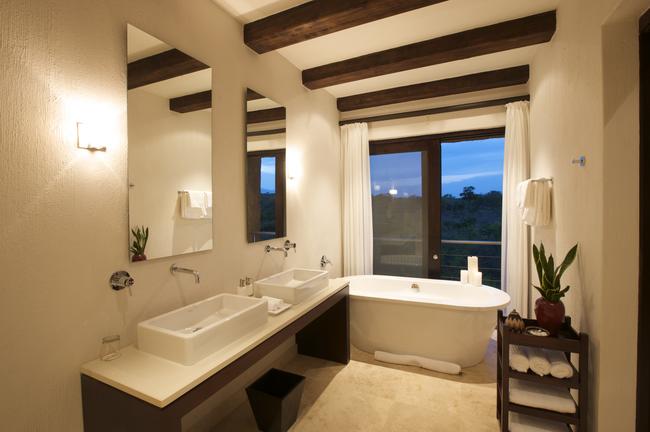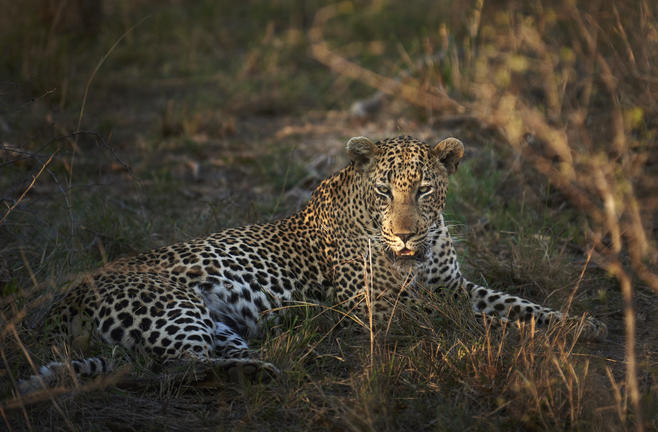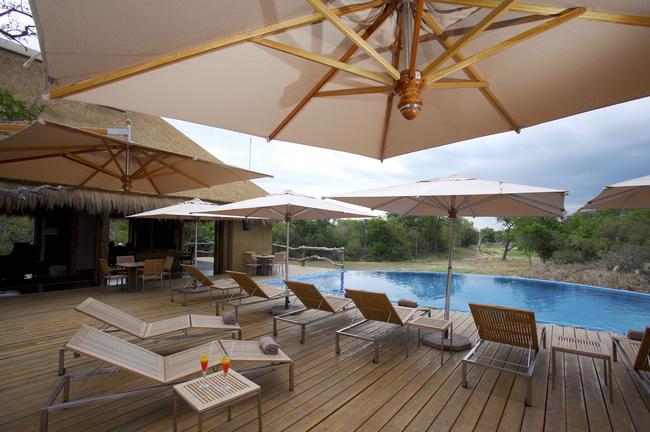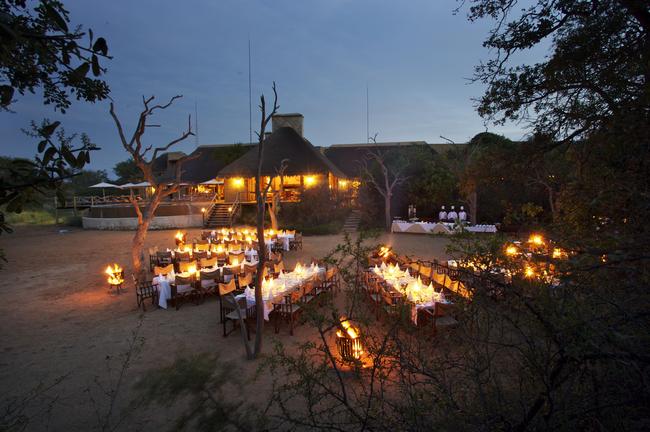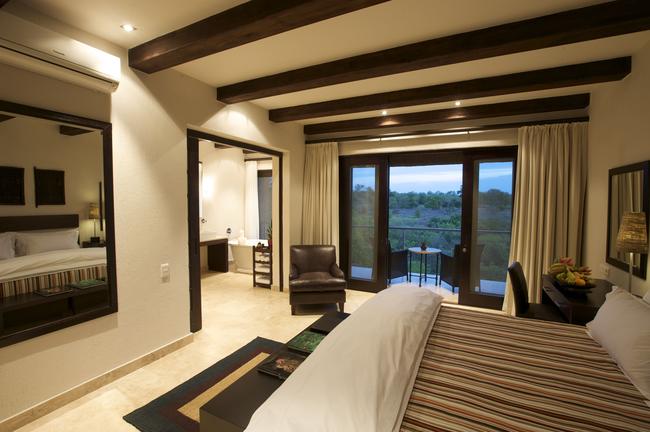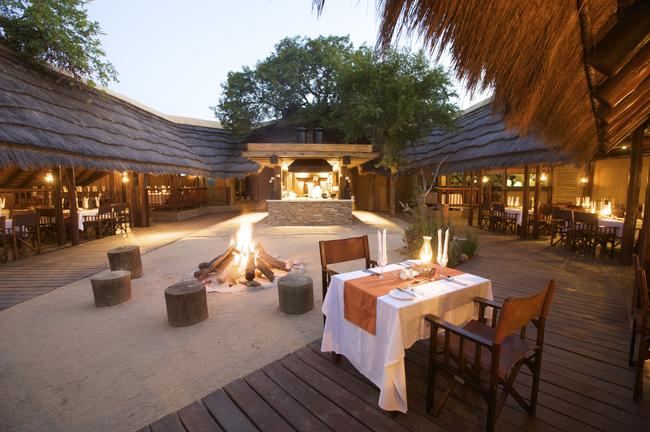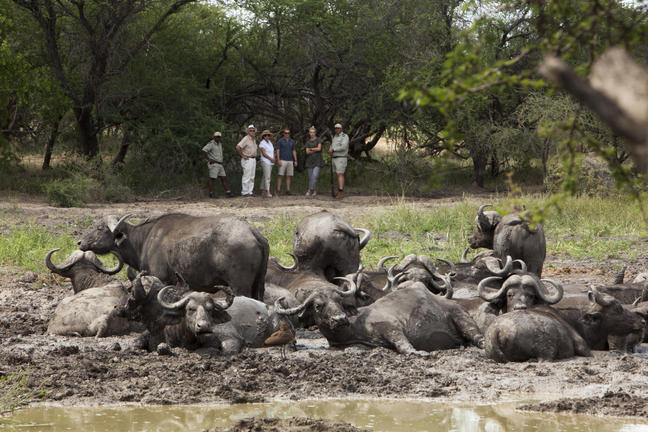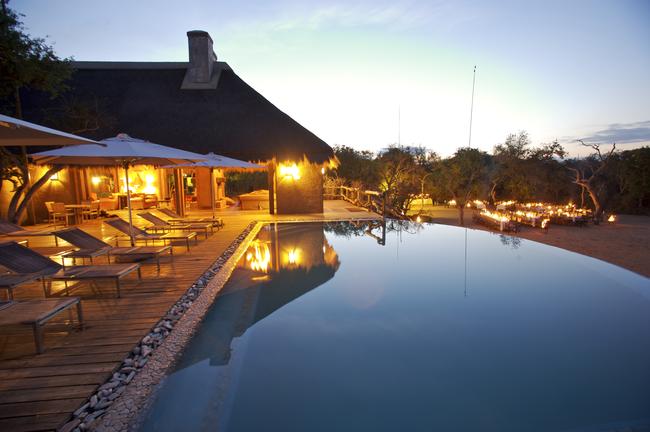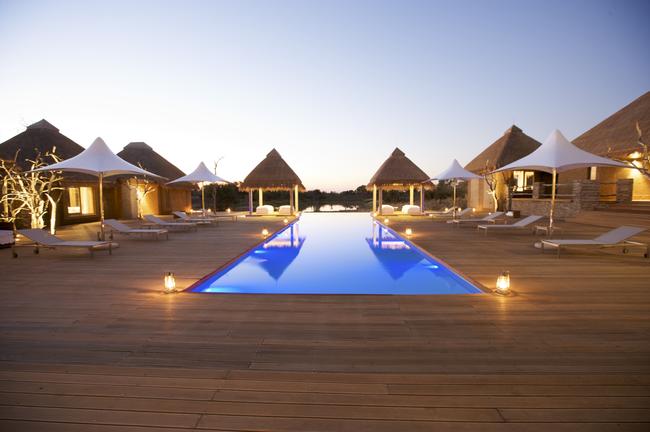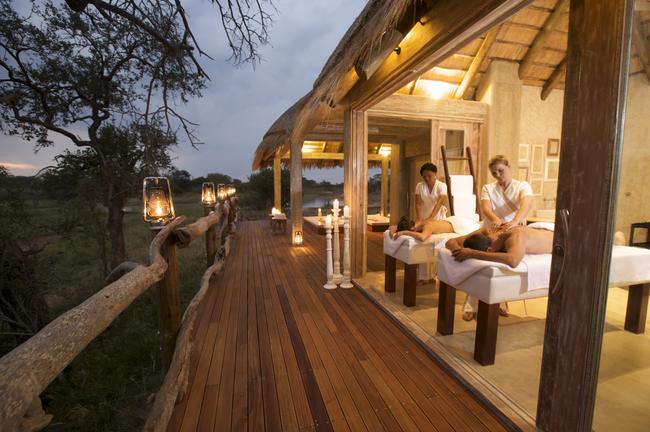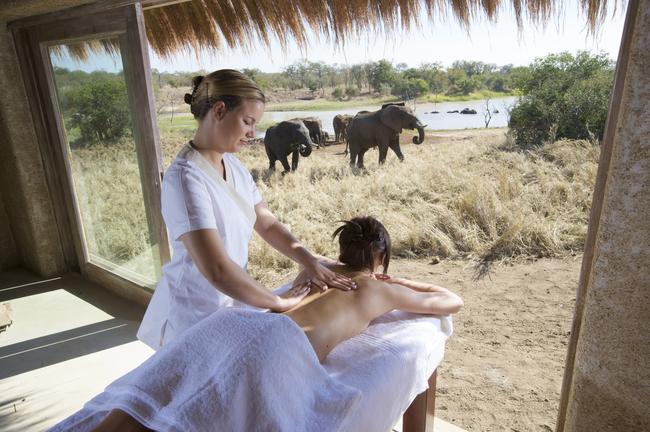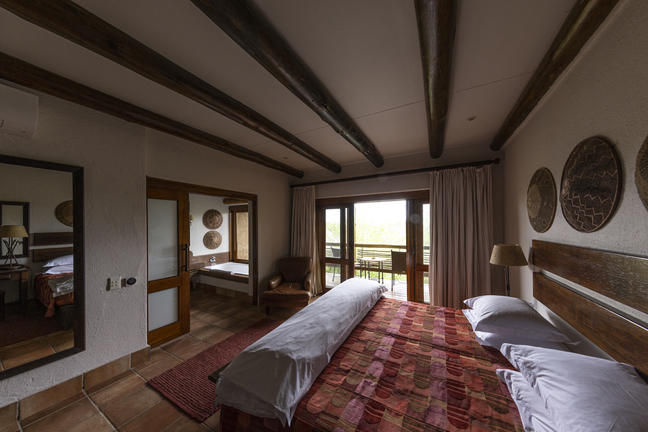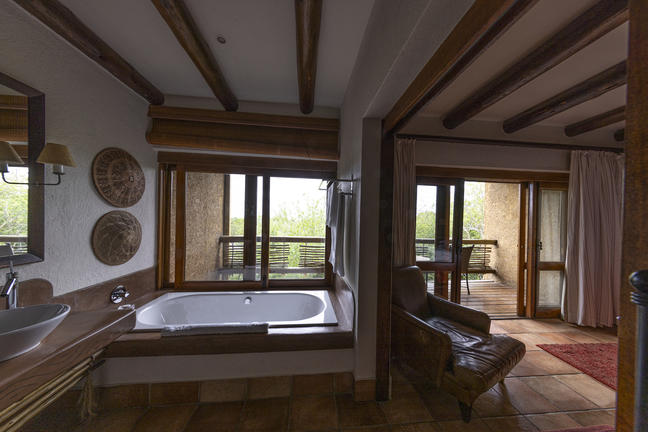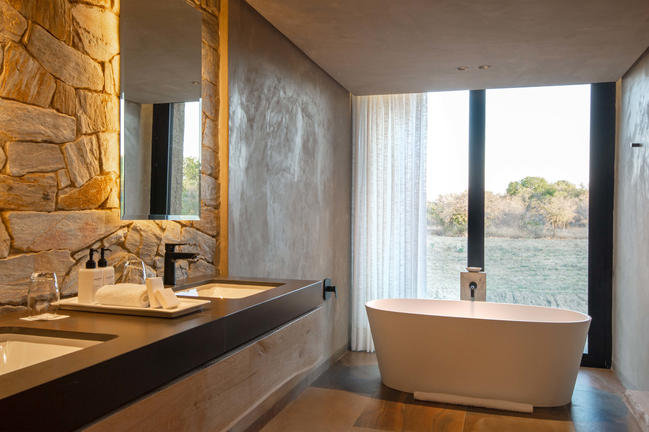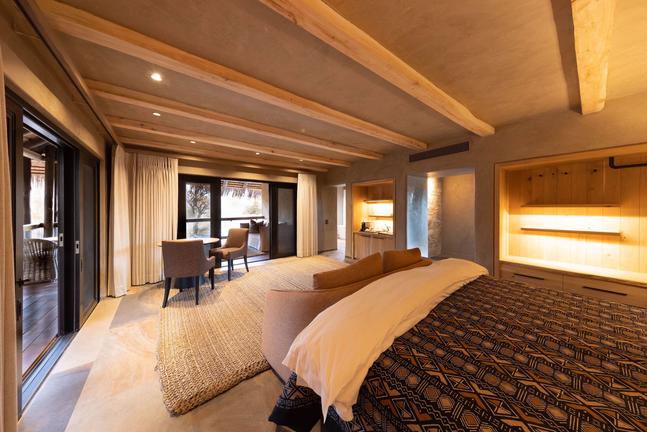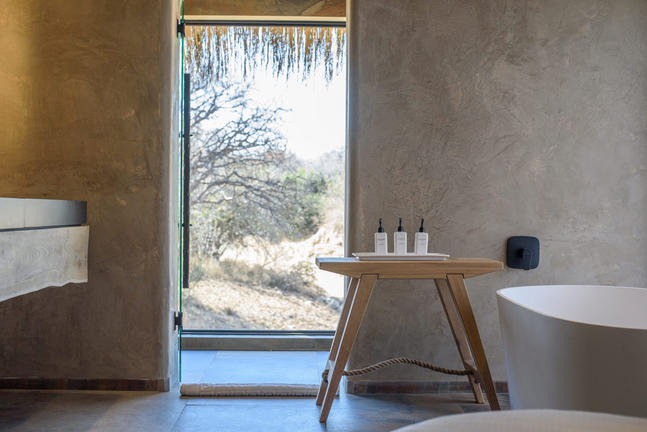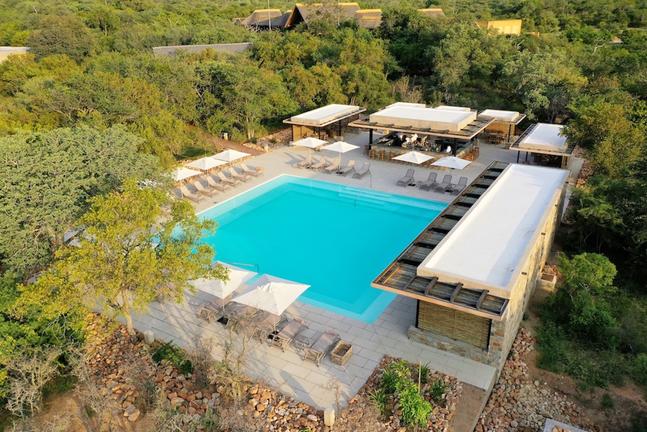 Fast Facts
5 Star
Safari Lodge
Spoken Languages: Afrikaans, English
No. Rooms: 64
Special Interests: Adventure, Big 5, Birding, Flora, Gourmet, Leisure, Nature, Relaxation, Star Gazing, Wildlife