Wilderness Little Kulala
| Sossusvlei
Wilderness Little Kulala is the closest luxury desert retreat to the famous, seen-from-space Sossusvlei dunes. Guests enjoy exclusive private concession access and the camp's location makes early morning dune visits (to see Sossusvlei at its best) very easy.
Eleven luxury desert suites expanded to offer improved airflow, each have a private plunge pool, private rooftop area for sundowners, "African tapas" and other rooftop dinners or stargazing, a signature sleep-out experience on the bottom deck of each accommodation to allow for easy access during the night, luxury fittings, as well as indoor and outdoor showers. In terms of colour and form, Wilderness Little Kulala blends seamlessly into the desert landscape with interiors reflecting the environment. Activities make the most of the solitude and stark beauty of the Namib Desert, with nature drives and guided walks revealing the majesty and mystery of the Namib Sand Sea.
INSIDER'S TIP: Experience the desert from new heights … a hot air balloon excursion provides awe-inspiring views of the dramatic scenery below.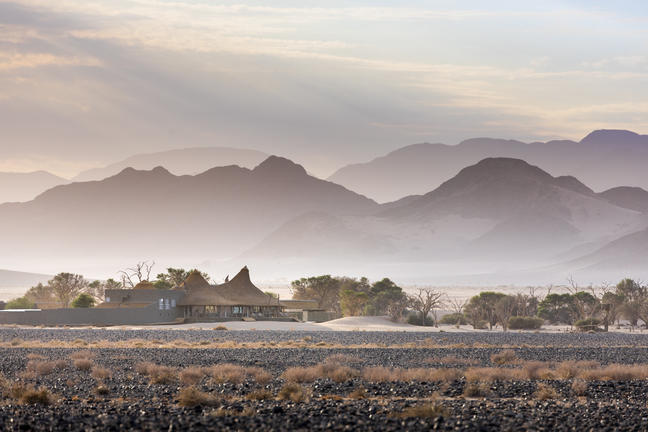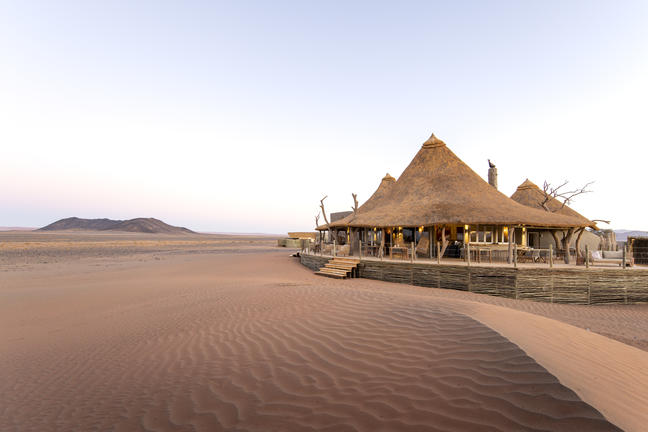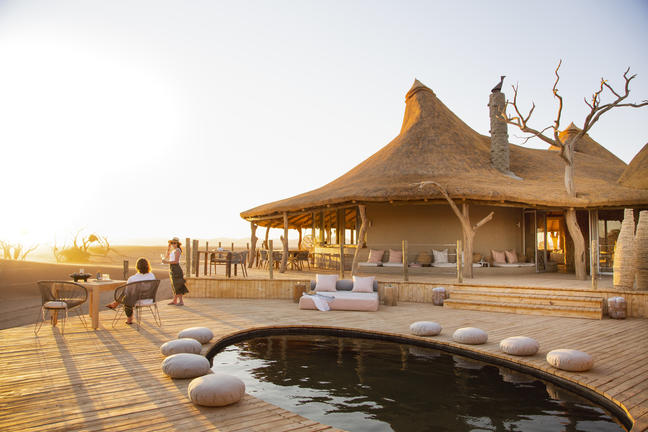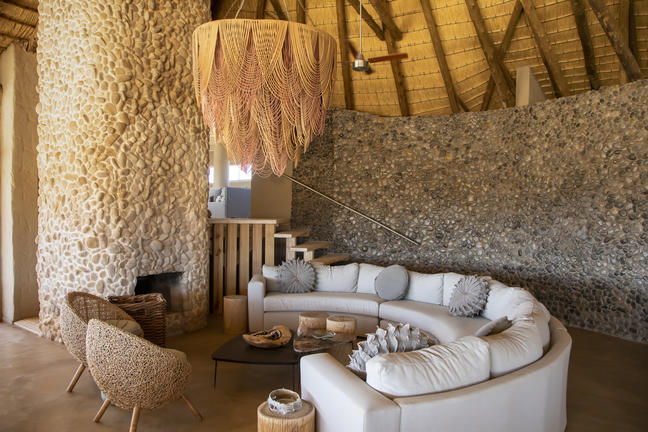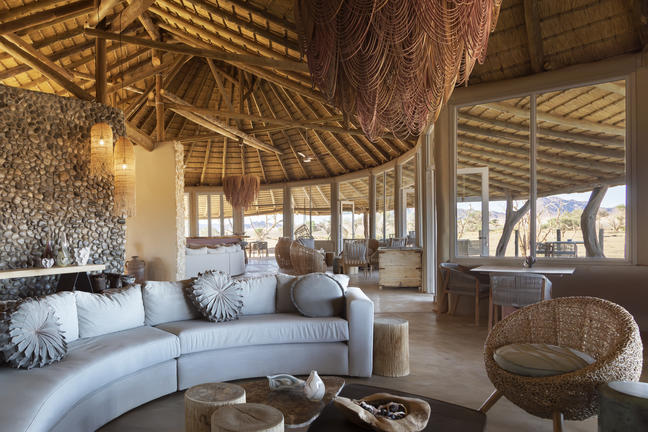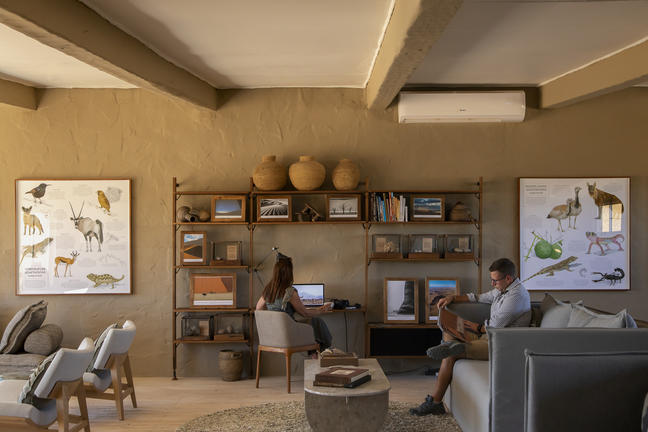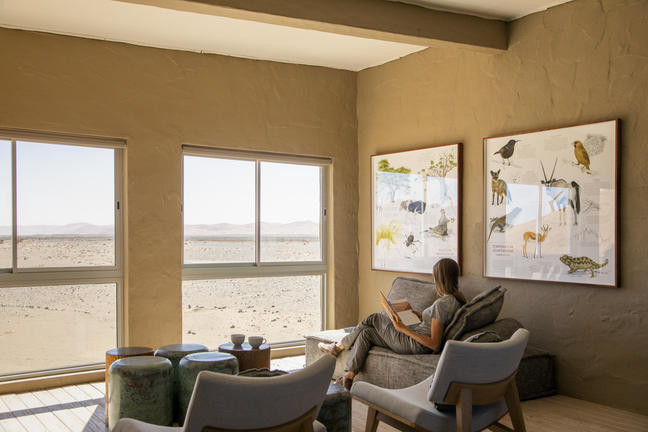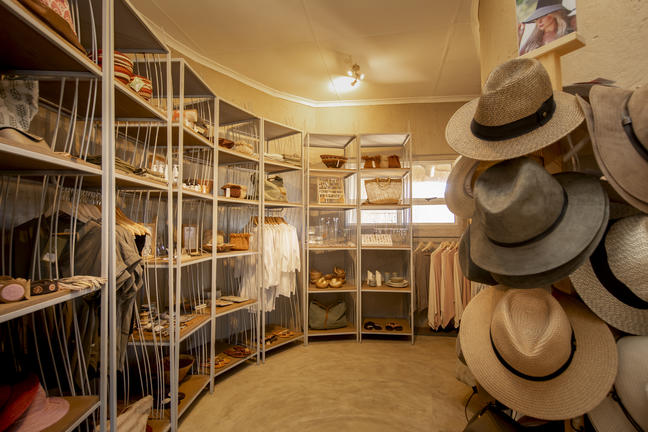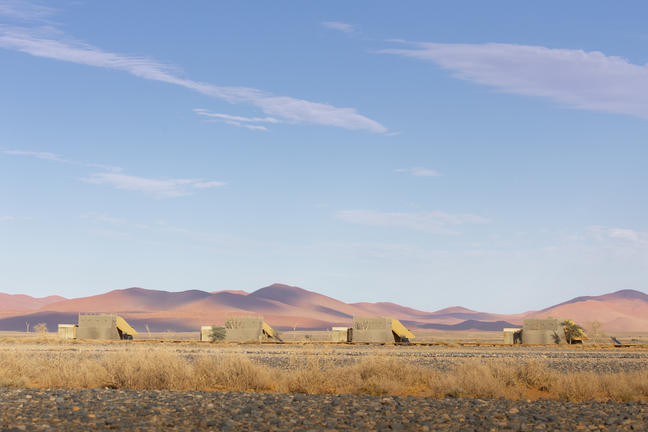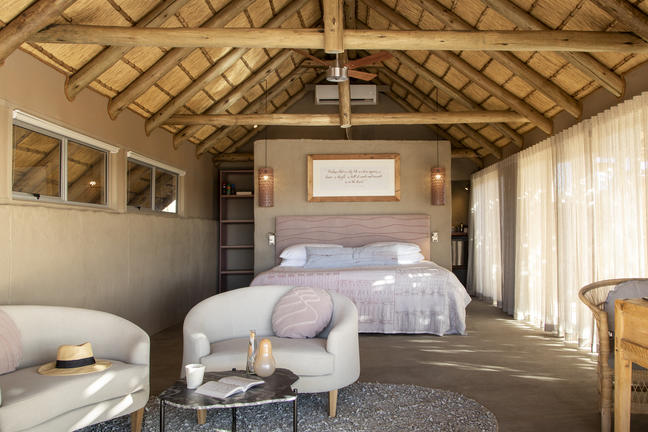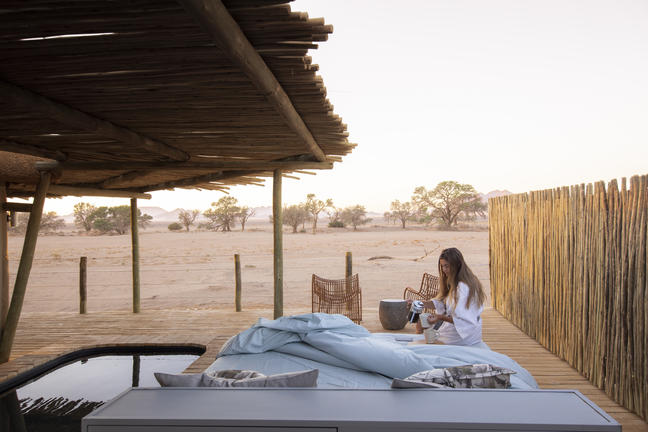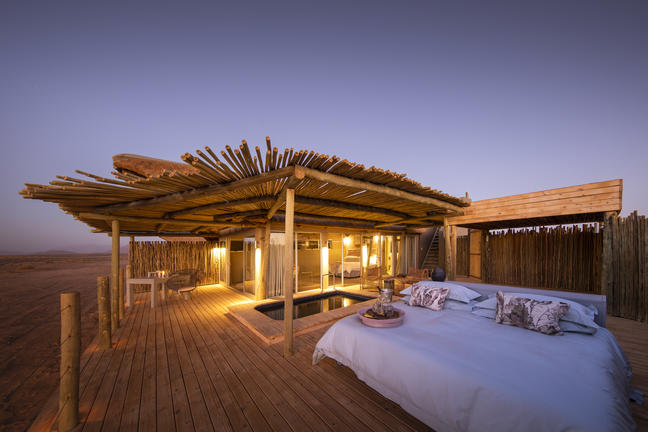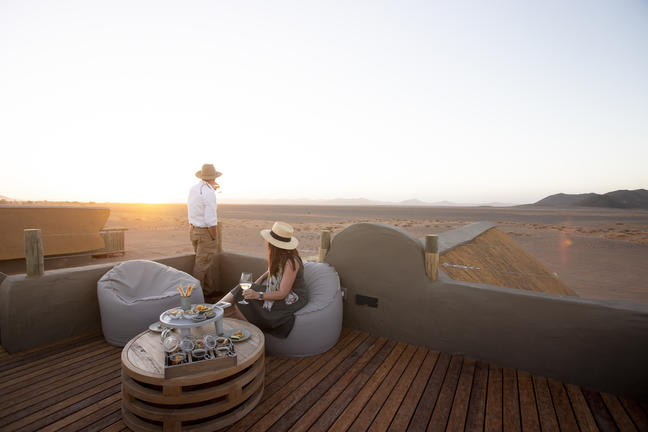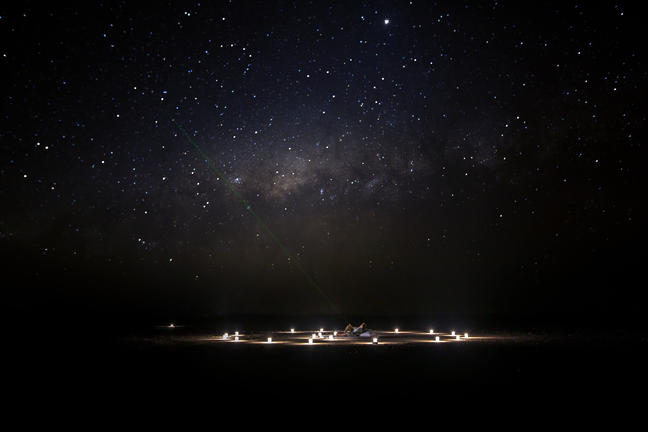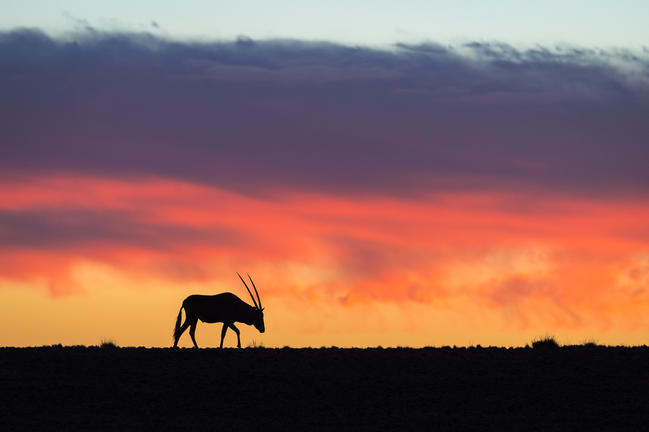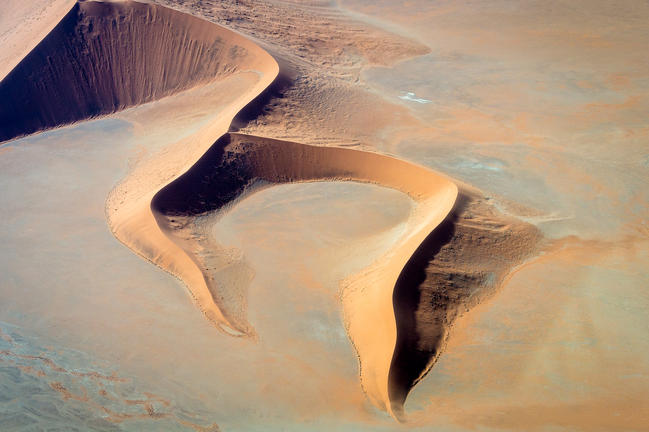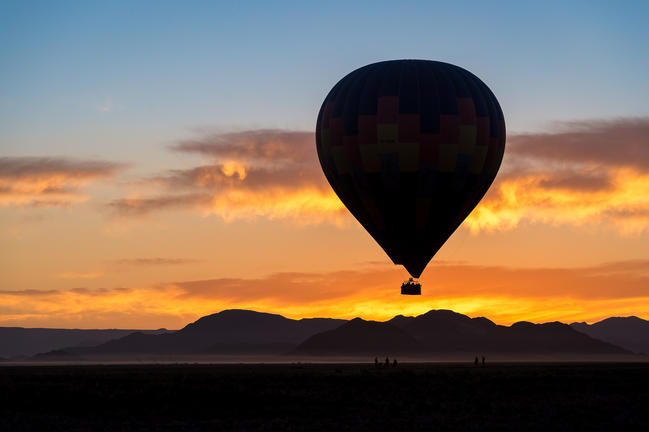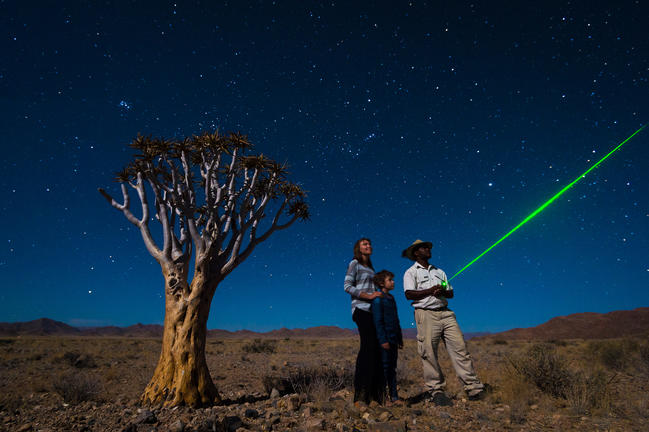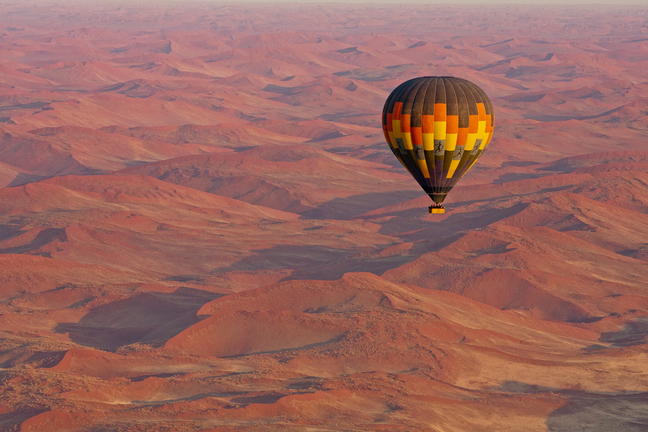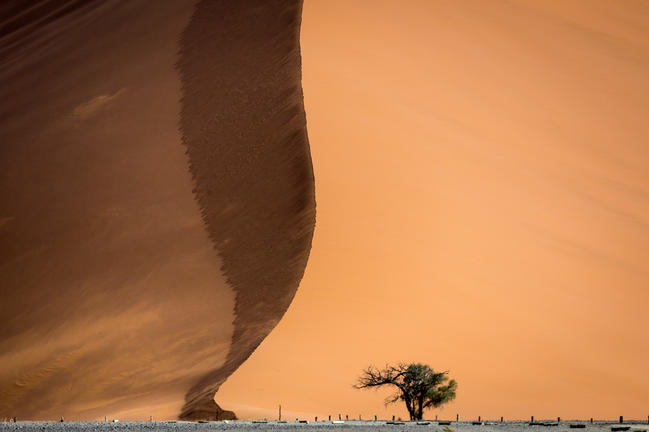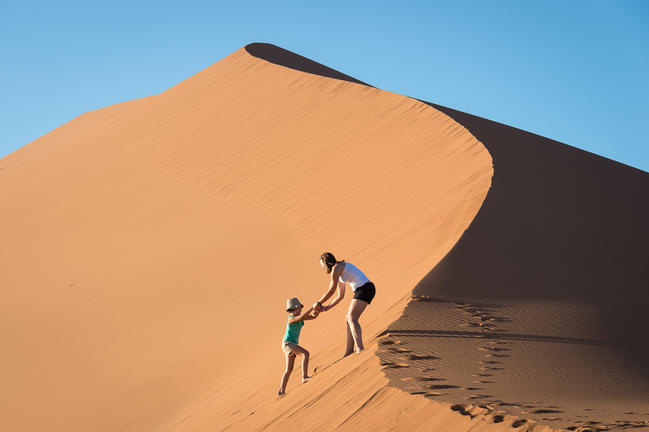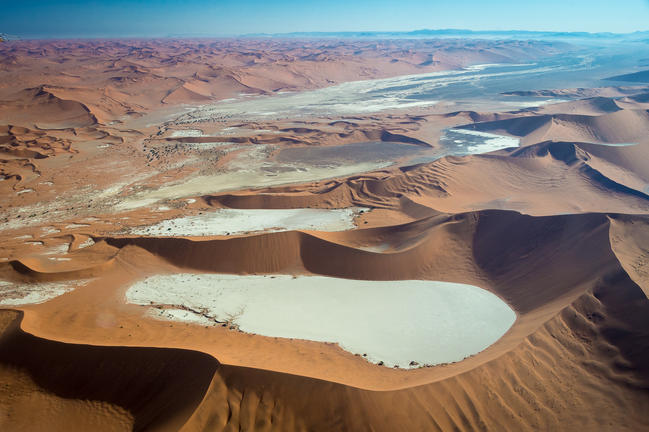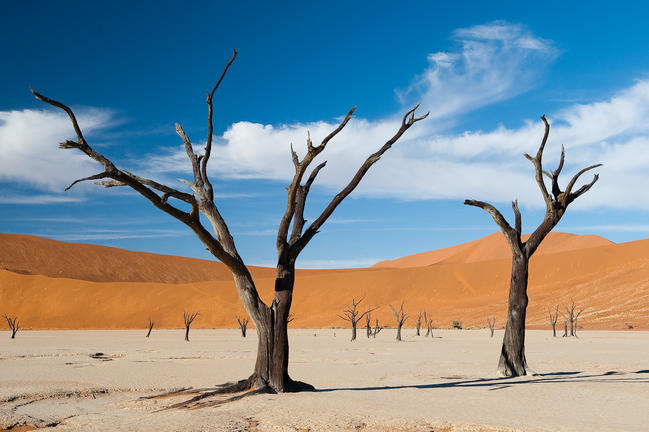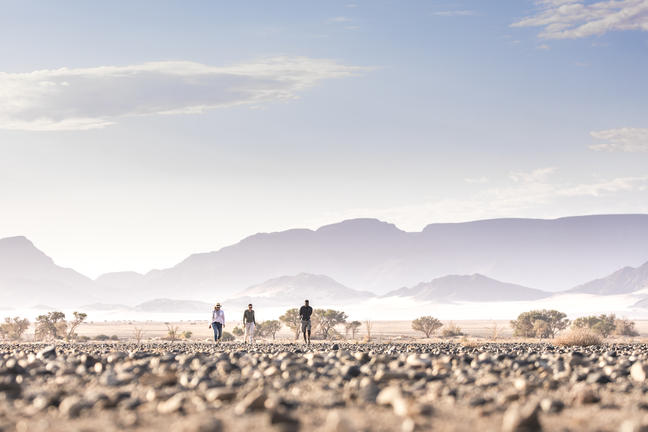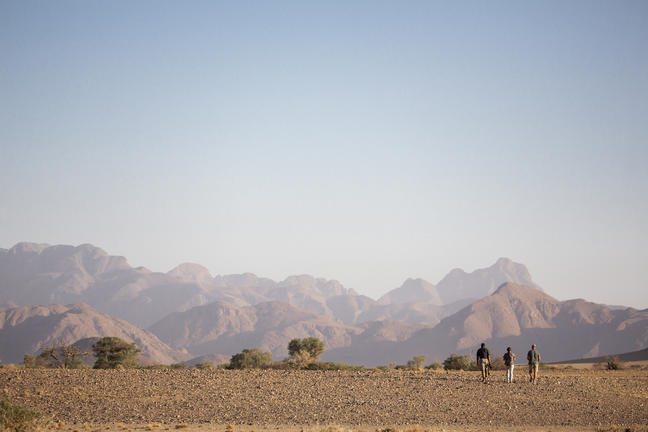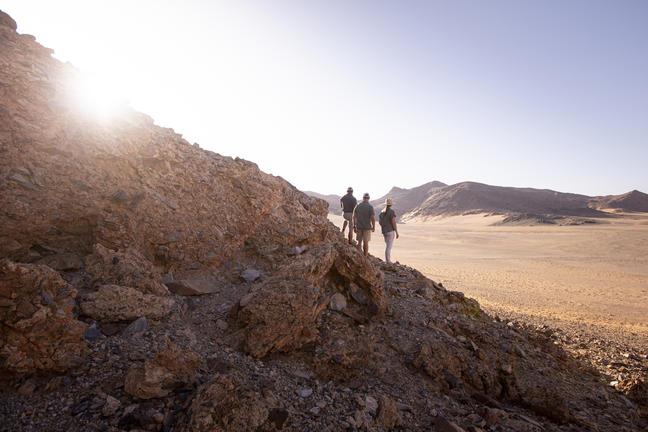 Fast Facts
Safari Lodge
No. Rooms: 11
Special Interests: Flora, Hiking, Nature, Star Gazing
Wilderness Desert Rhino Camp
| Palmwag
Wilderness Desert Rhino Camp offers an original, exclusive wilderness experience and the possibility of seeing some of the largest free-ranging population of desert-adapted black rhino in Africa. The desert plains – transformed overnight by summer rains – are starkly scenic, and home to other unique species, from Hartmann's zebra and giraffe, to the bizarre welwitschia plant.
The camp consists of eight comfortable Meru-style tents with en-suite bathrooms, and shady main area with refreshing plunge pool. Run in conjunction with Save the Rhino Trust (SRT), Wilderness Desert Rhino Camp offers rhino tracking by vehicle and on foot with experts from this conservation NGO.
INSIDER'S TIP: Explore this extraordinary landscape in search of desert-adapted wildlife and gain amazing insight into the ecology and conservation of this area. A picnic lunch is the perfect complement to your day's outing!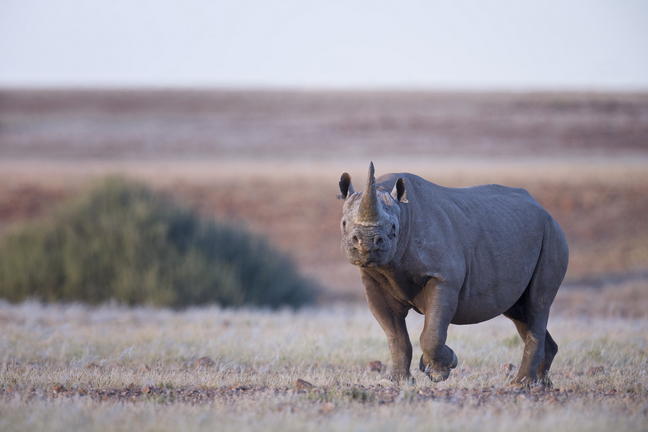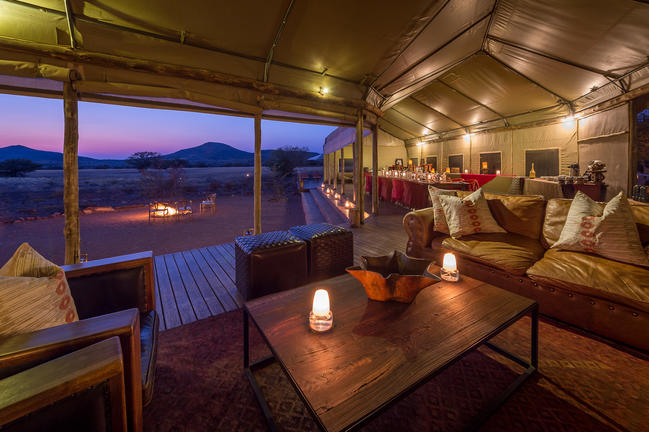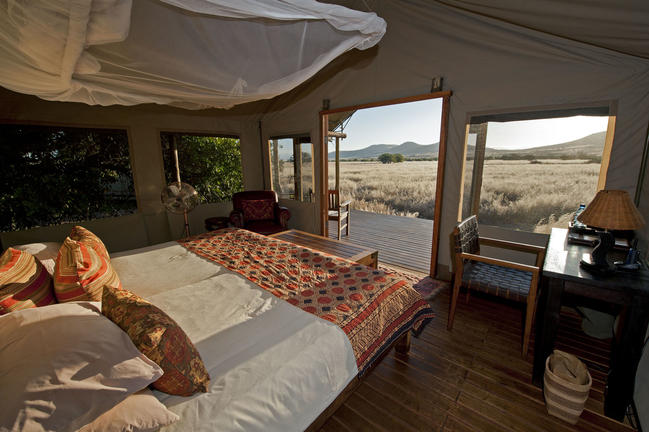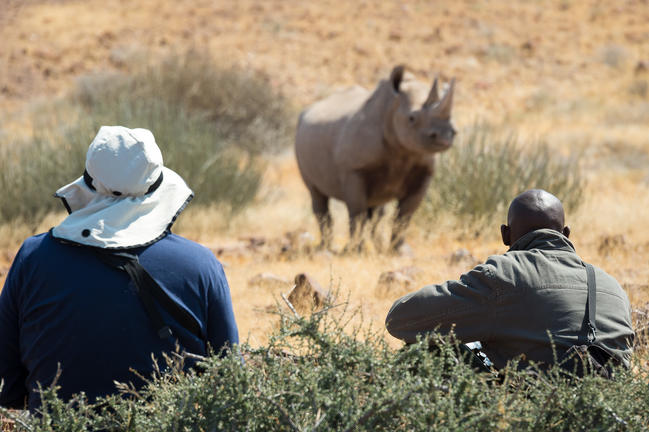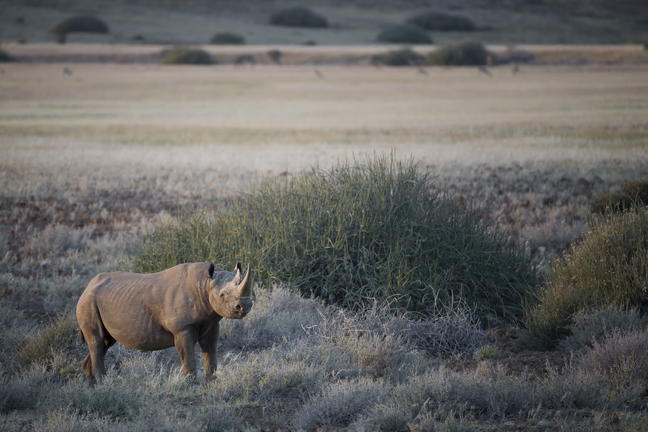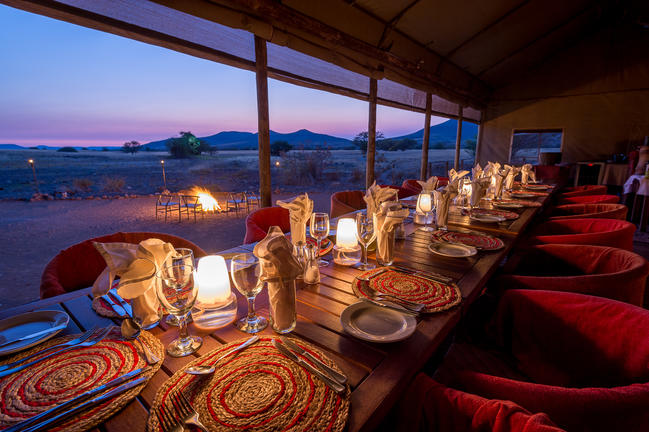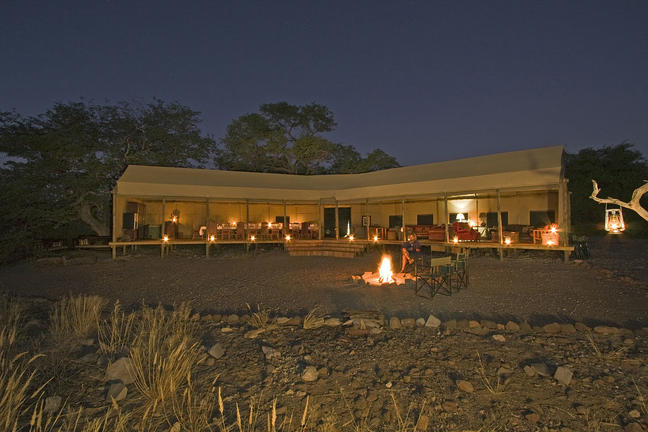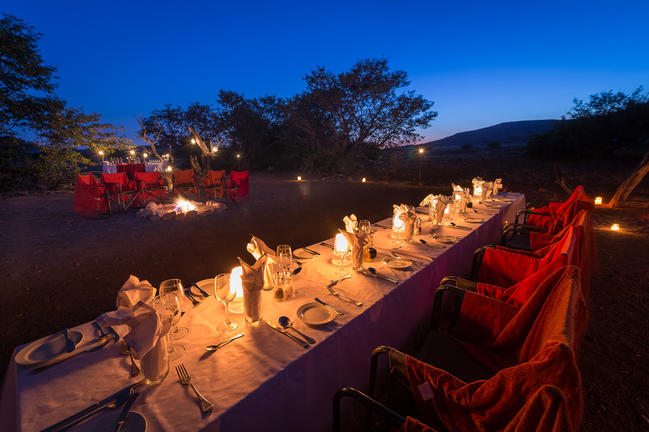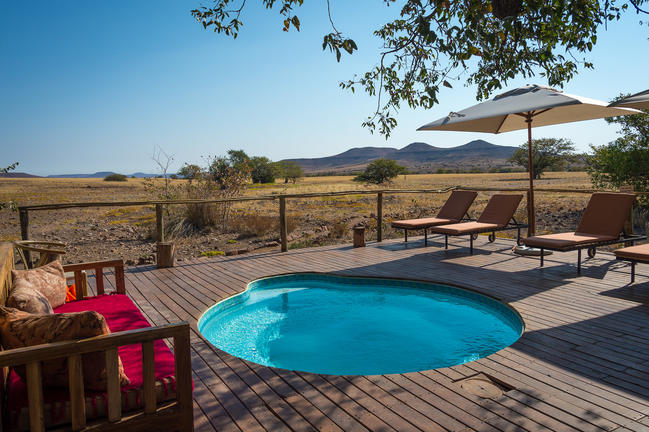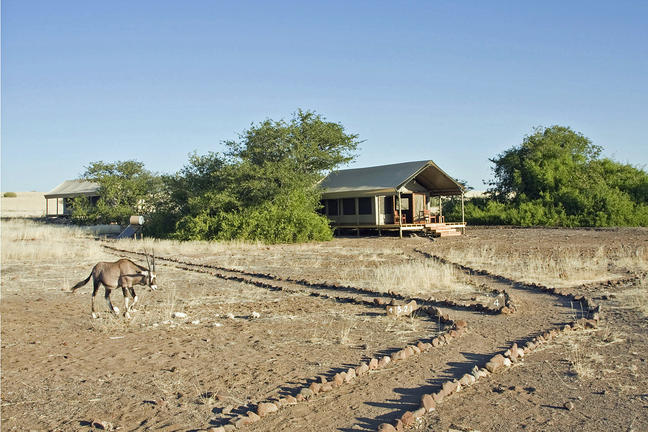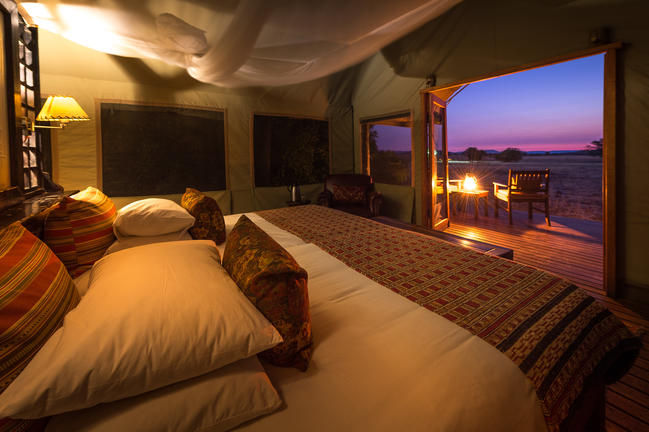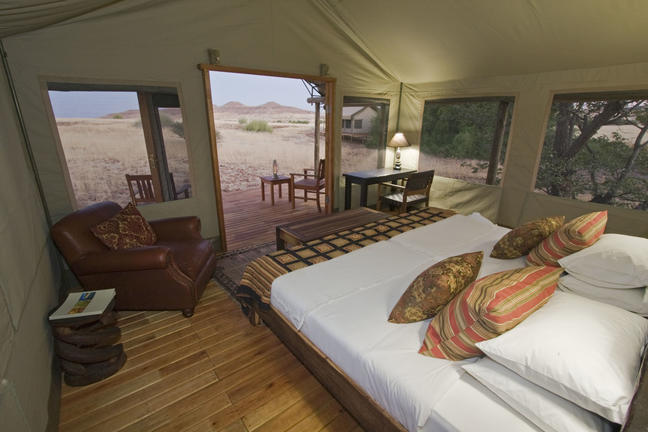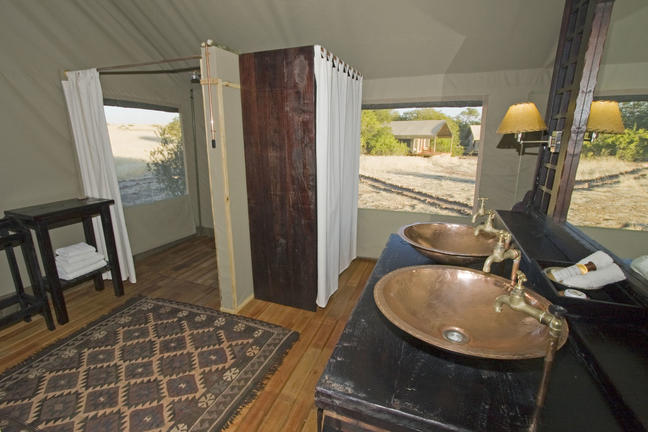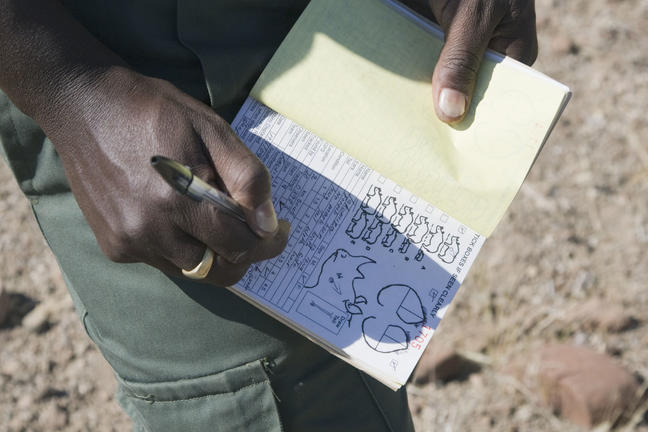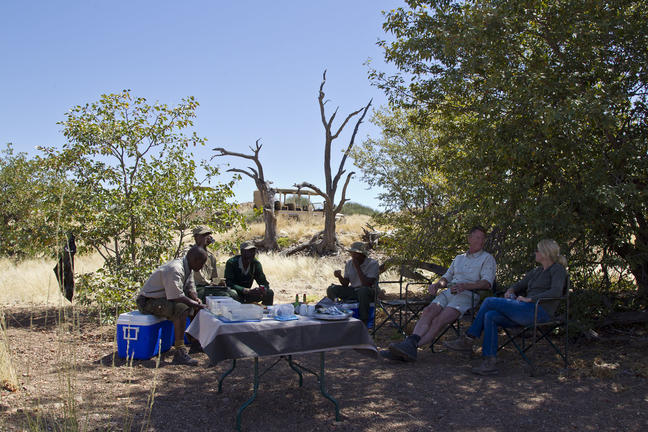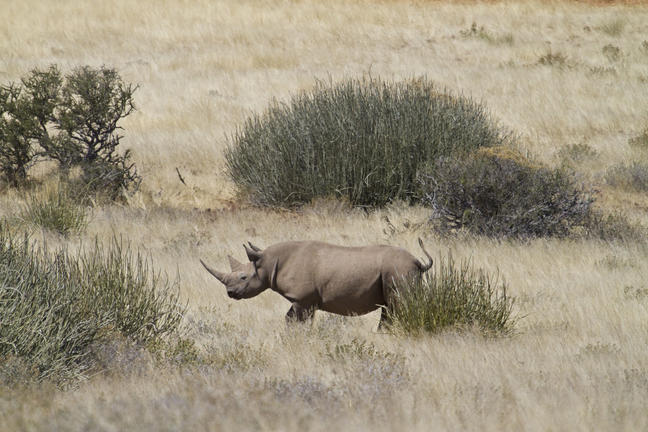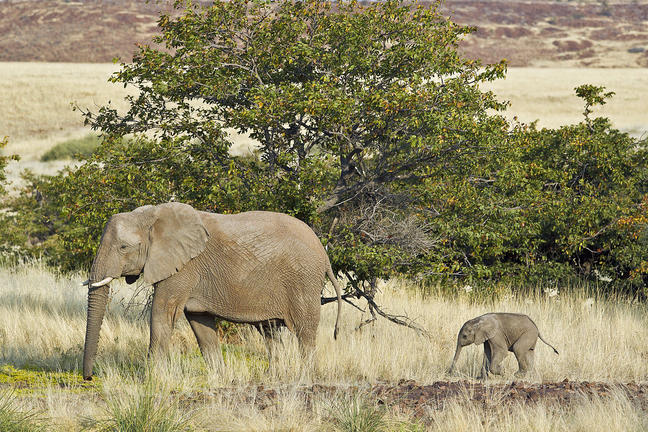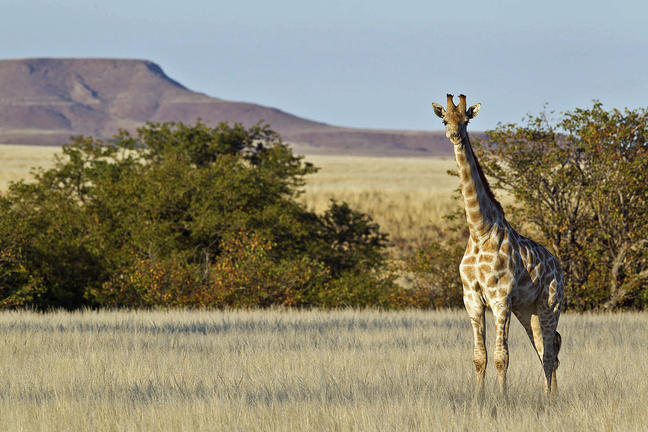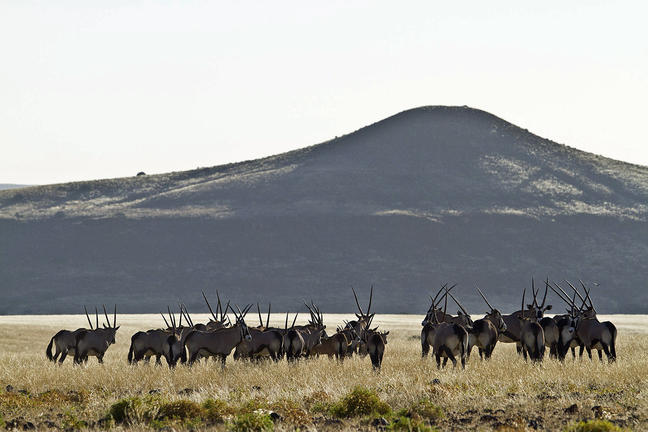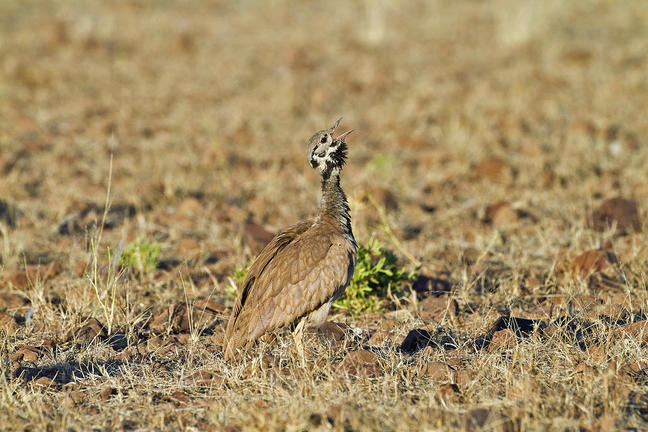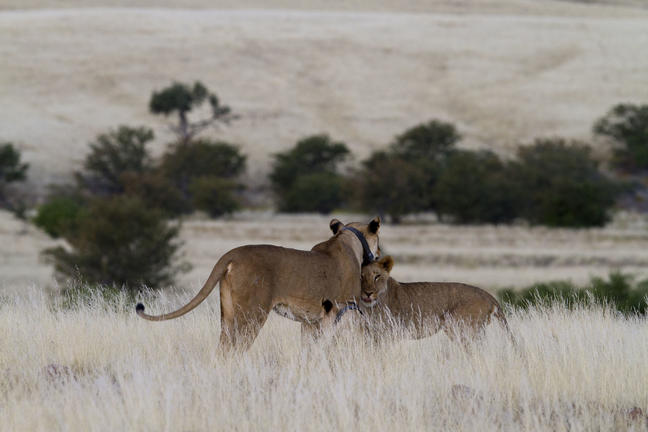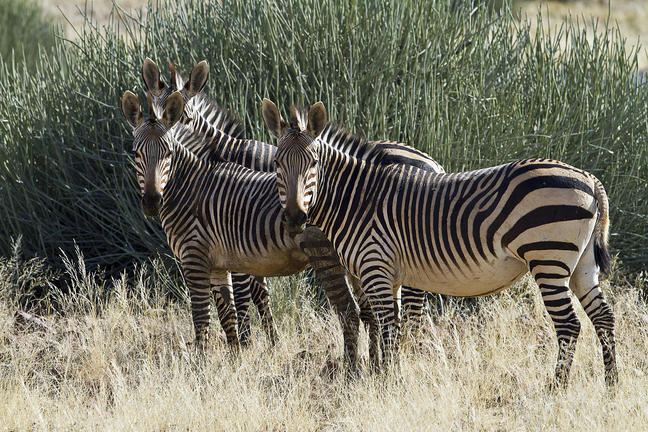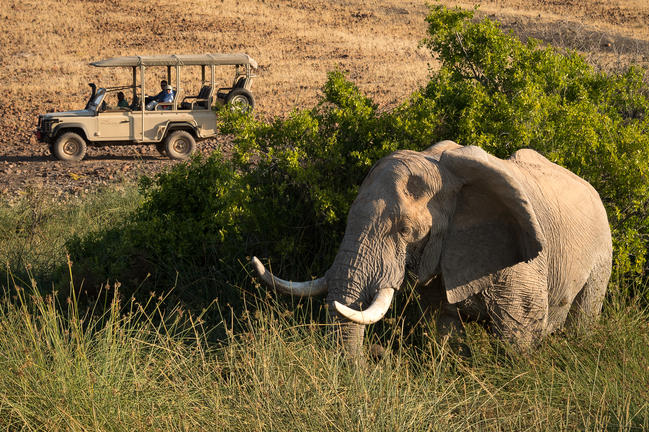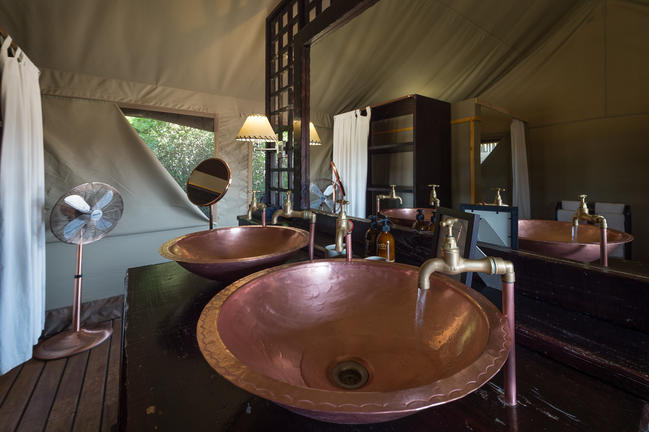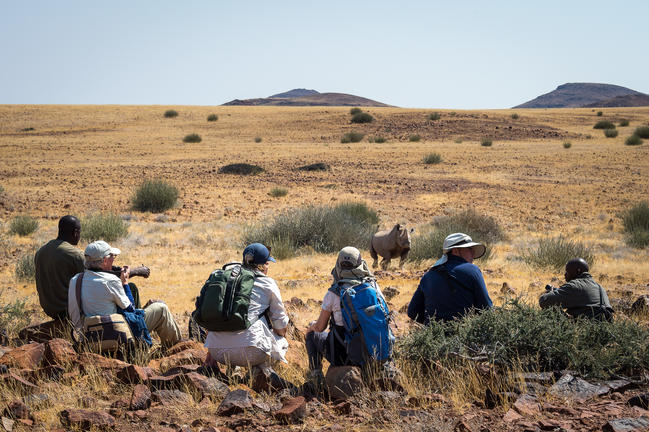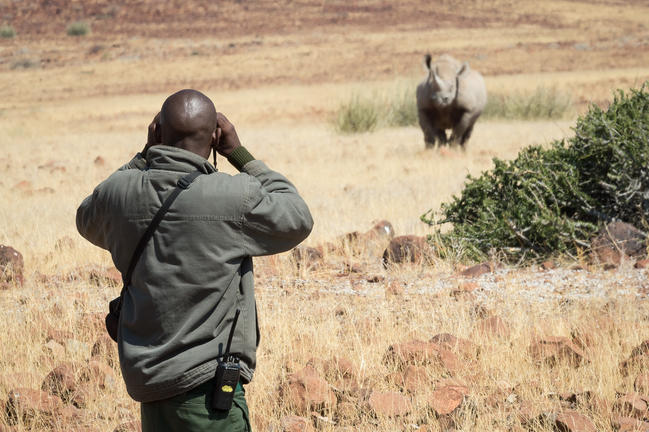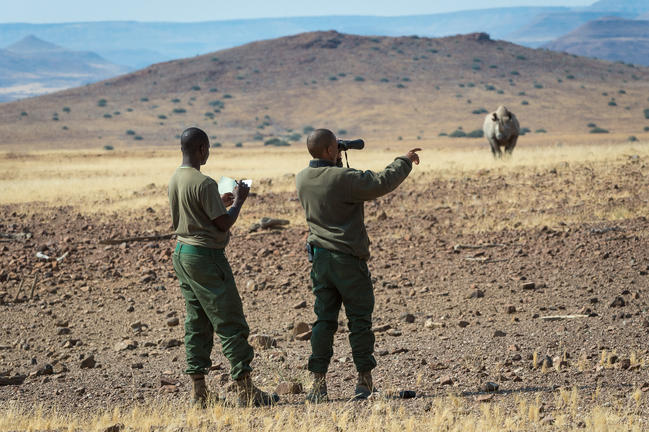 Fast Facts
Safari Lodge
No. Rooms: 8
Special Interests: Birding, Nature, Wildlife
Wilderness Hoanib Skeleton Coast Camp
| Hoanib River
The name "Skeleton Coast" conjures up romantic images of desolate beauty, and proudly remote Hoanib in the Kaokoveld does not disappoint. The dry bed of the Hoanib River supports a thin green ribbon of vegetation and the wild beaches of the Atlantic coast are within reach, with their noisy seal colonies and eerily quiet shipwreck remnants.
Eight large en-suite tents (including one family unit) and the main area provide shady viewpoints, while nature drives into the surrounding area reveal a wealth of desert-adapted wildlife. Desert-adapted lion and brown hyaena may also be glimpsed in this vast but far from lifeless landscape.
INSIDER'S TIP: On a stay of three nights or more, a coastal excursion to The Skeleton Coast is included. Usually involving a drive down to the coast and a flight back to camp, to see such a diverse area both on the ground and in the air.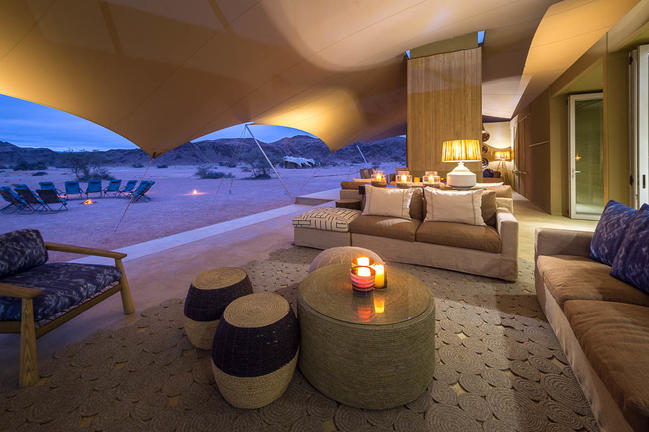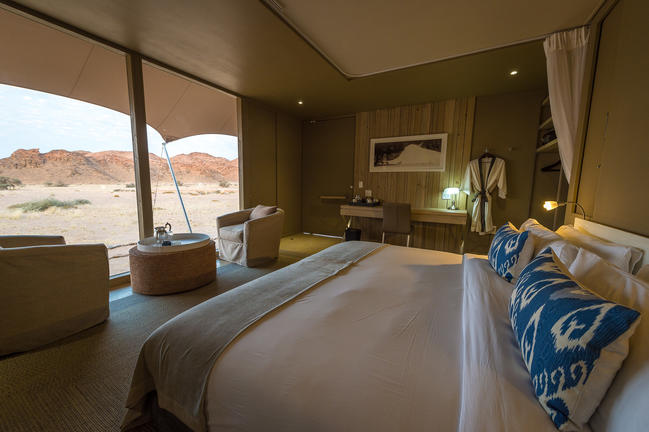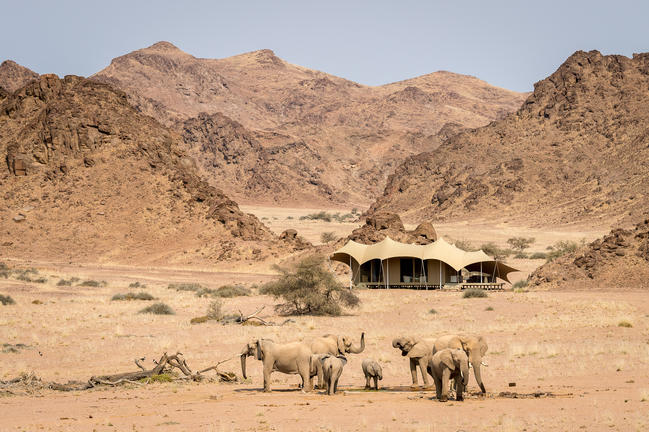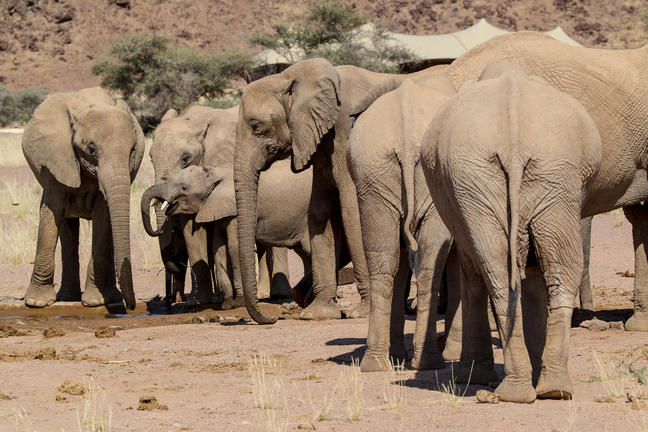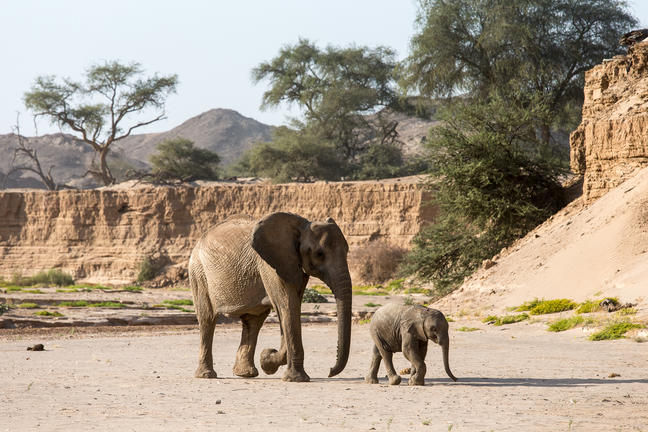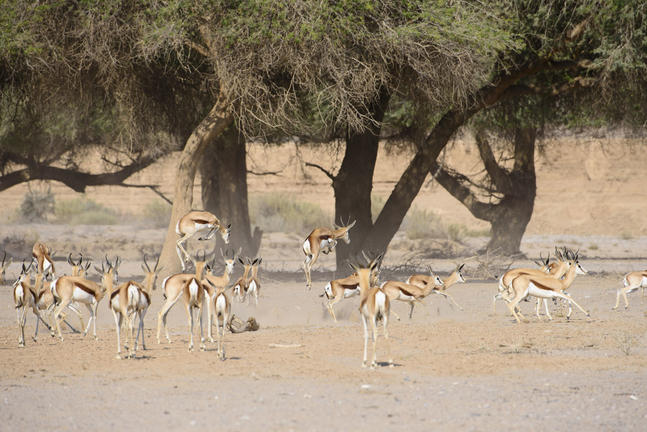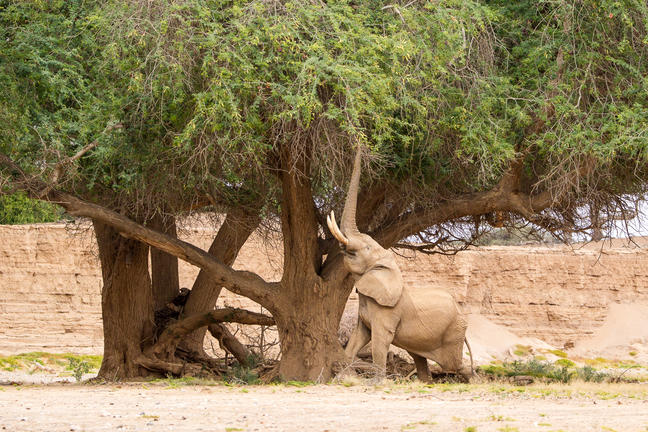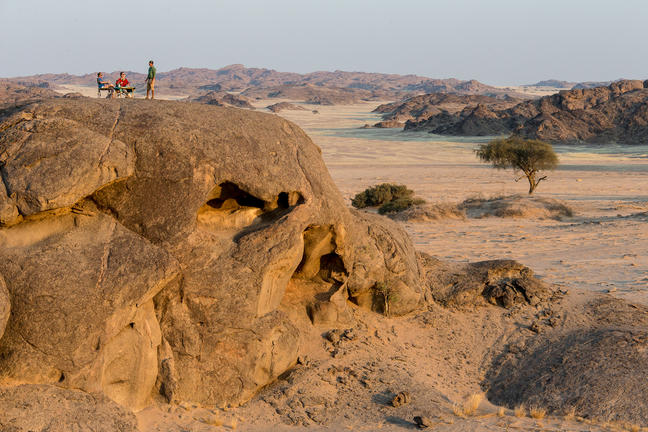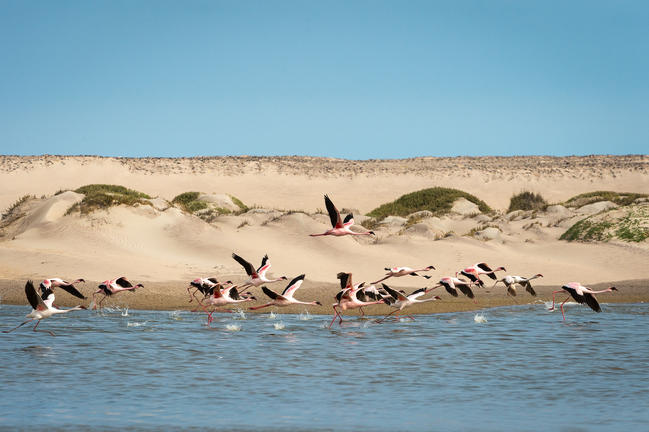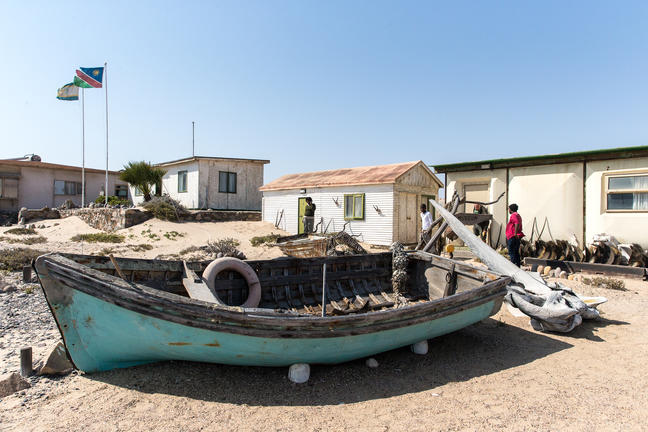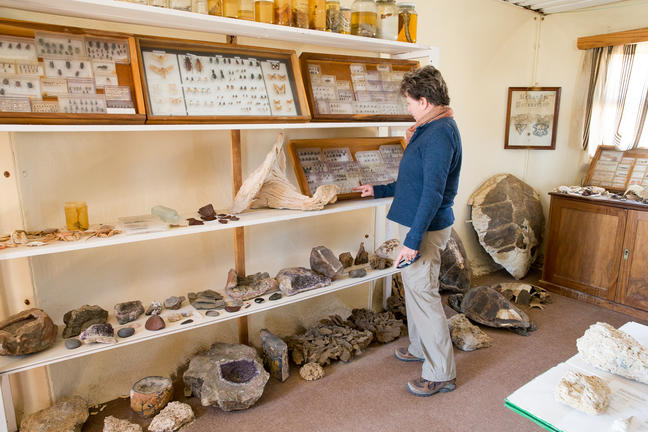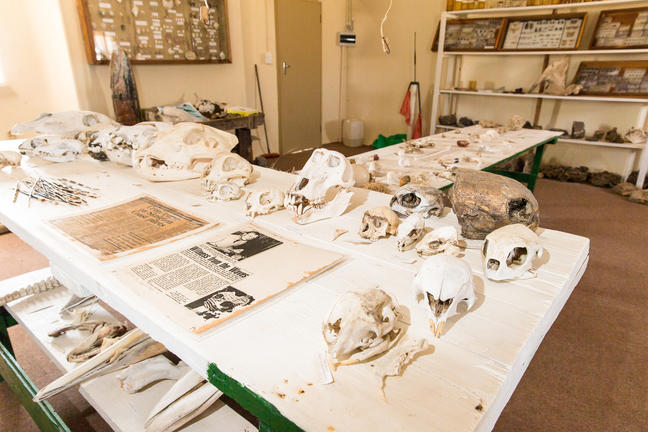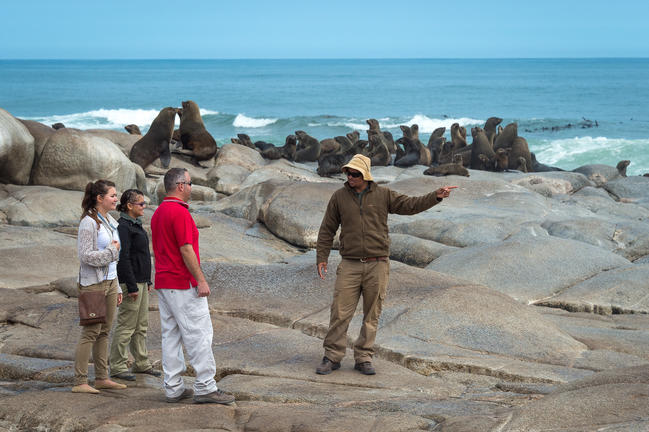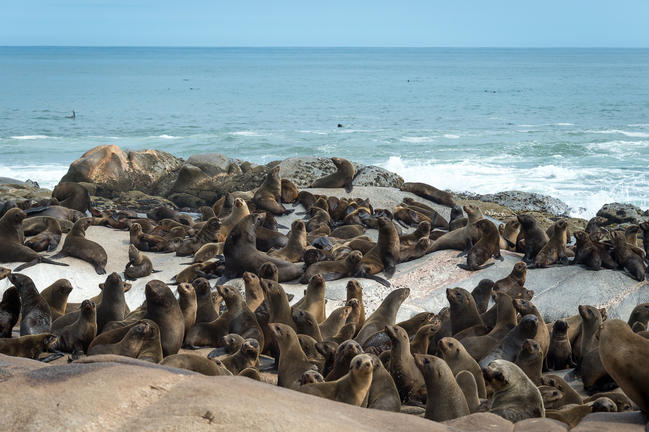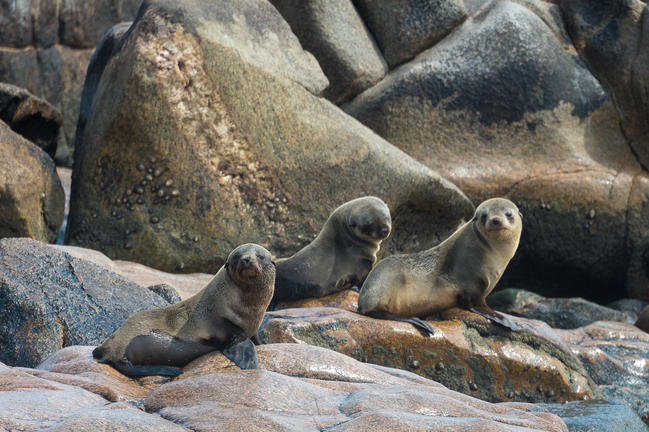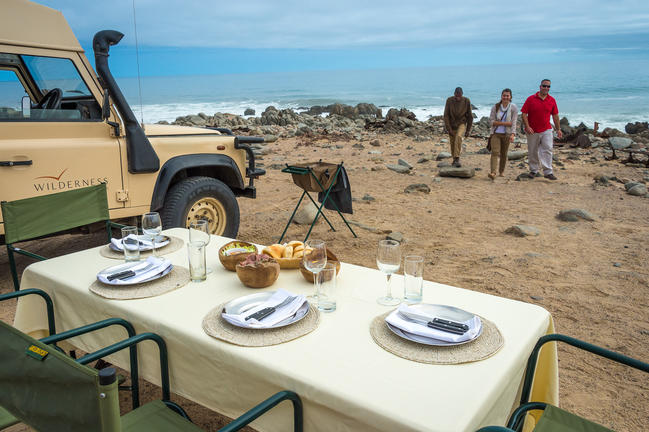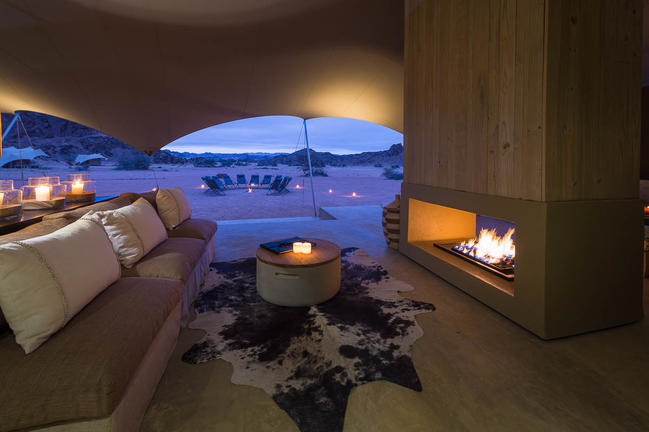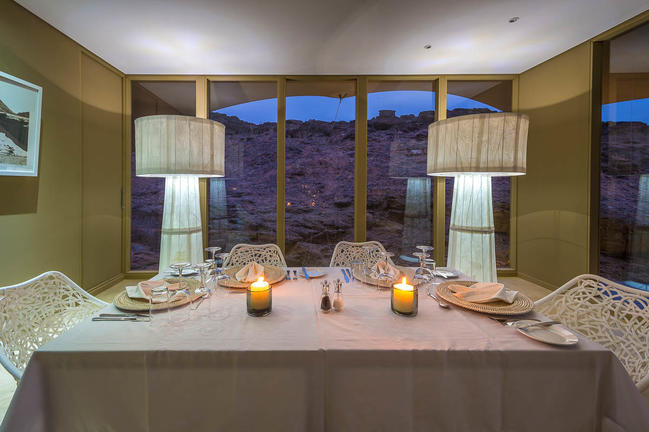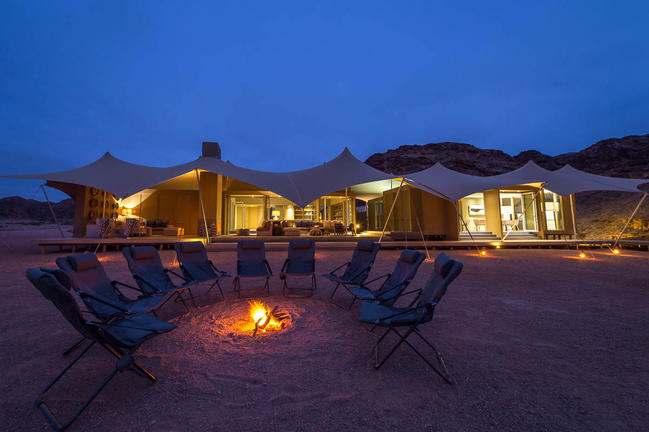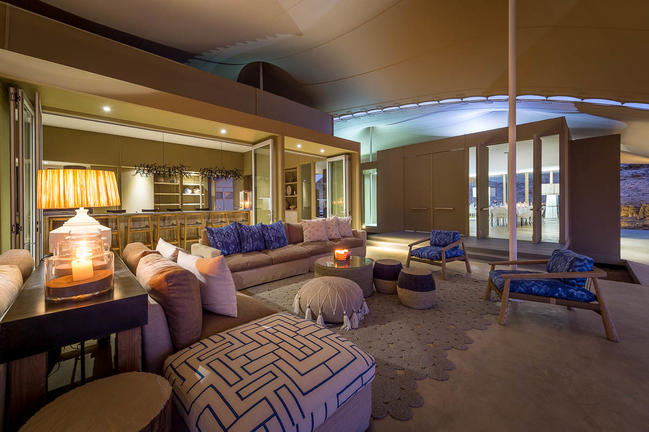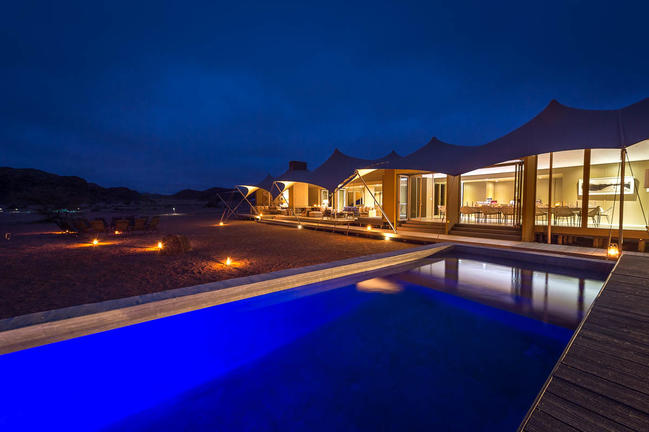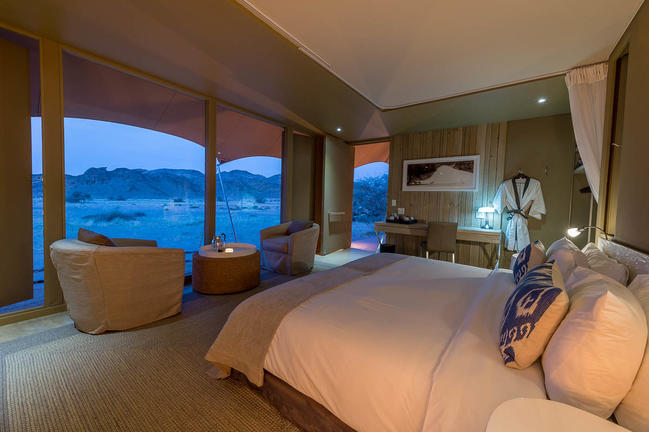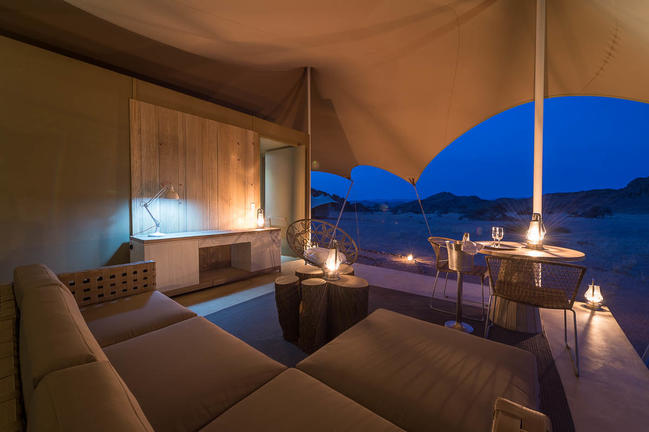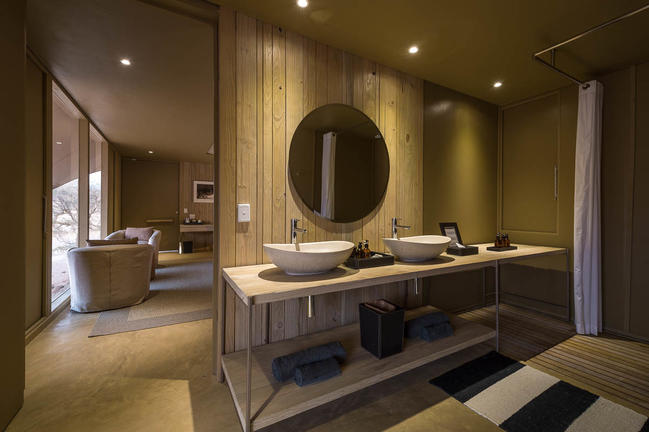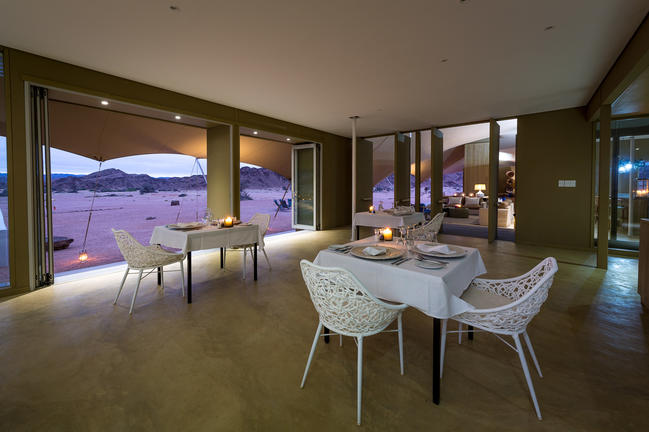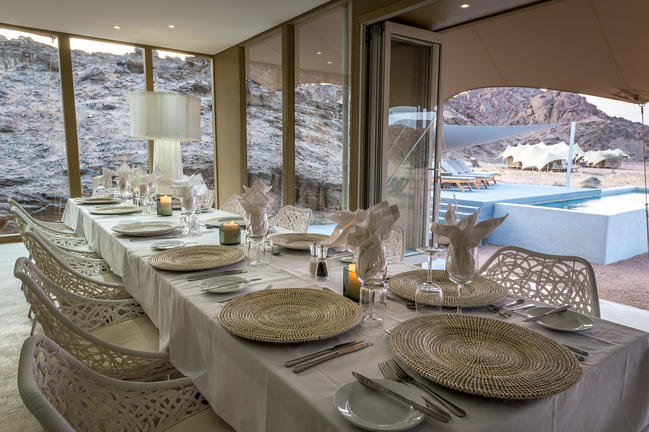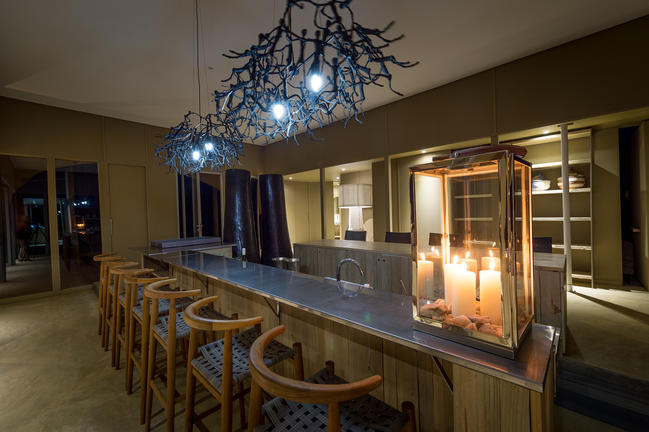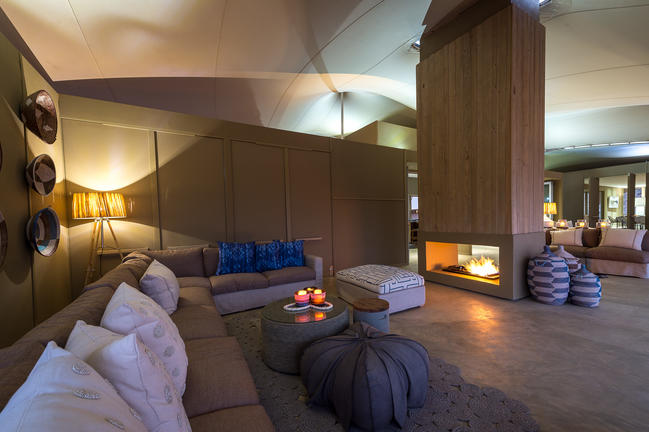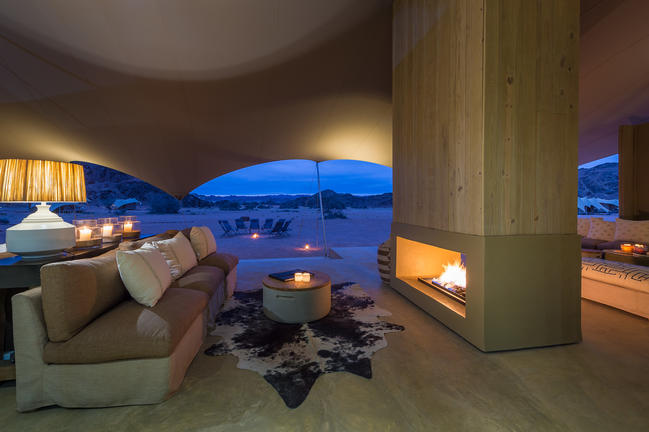 Fast Facts
Safari Lodge
No. Rooms: 8
Special Interests: Adventure, Birding, Wildlife
Ongava Tented Camp
| Ongava Private Game Reserve
Immersed in the African Mopani bush, Ongava Tented Camp is a natural extension of this wild and wonderful landscape.
The classic safari style camp is tucked in a hidden valley at the foot of a dolomite hill in Ongava Game Reserve bordering Etosha National Park.
Eight large comfortable Meru-style tents all have en-suite facilities, open air showers and private verandas; the family unit sleeps four. The main area, built of stone, canvas and thatch, fronts onto a much-frequented waterhole; watching wildlife coming to drink from here or from the swimming pool is a favourite pastime.
Ongava's proximity to Etosha allows for game drives in the Etosha National Park and on the Ongava Reserve itself. Other possibilities include guided walks, birding and visiting hides. Ongava holds one of the largest rhino custodianships for the Namibian government in the country and is one of the few private game reserves in southern Africa where guests can see both black and white rhino.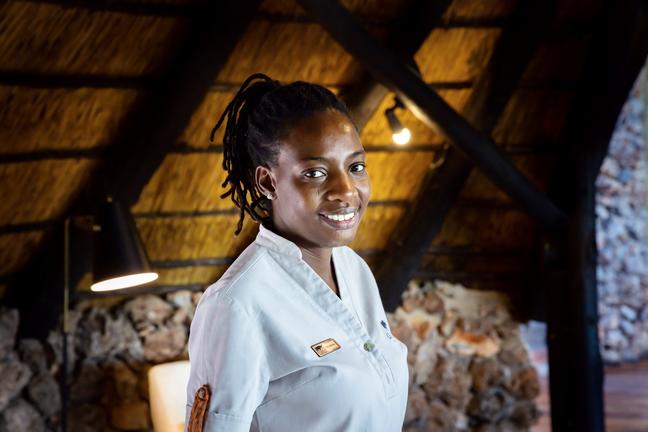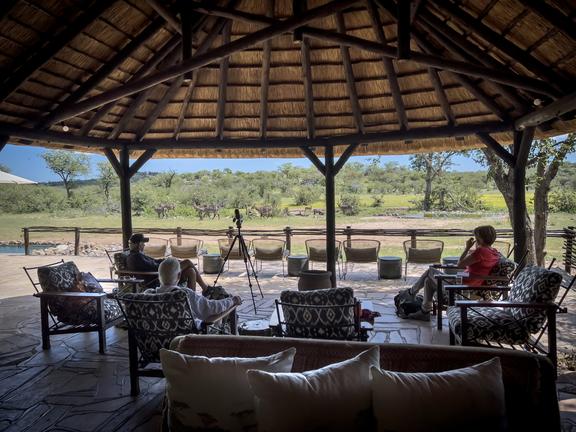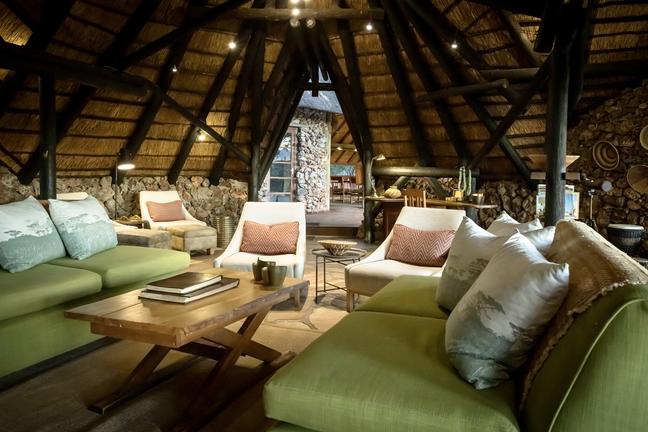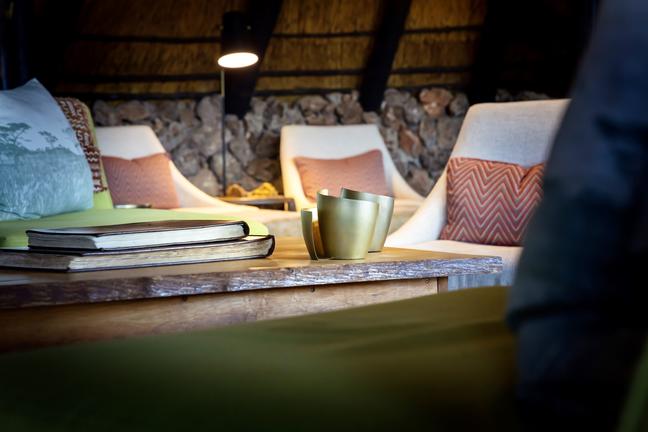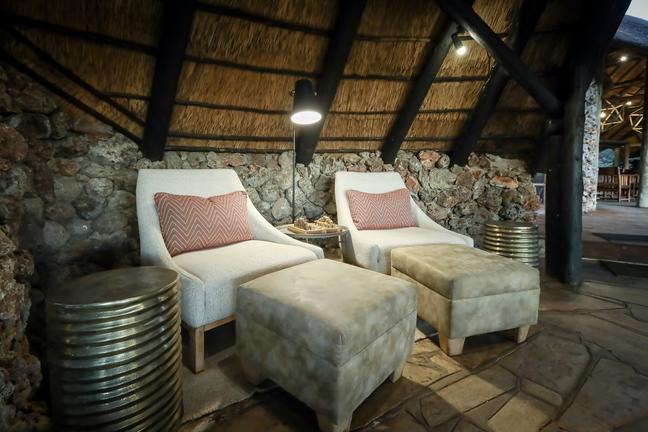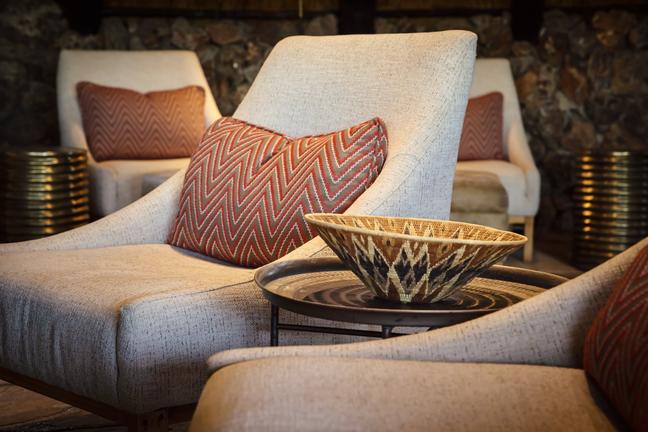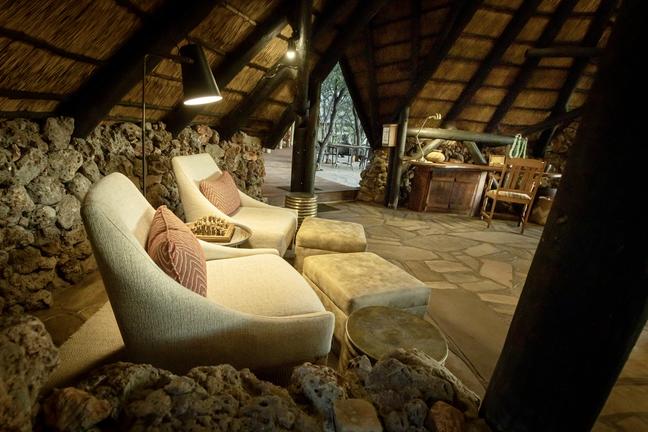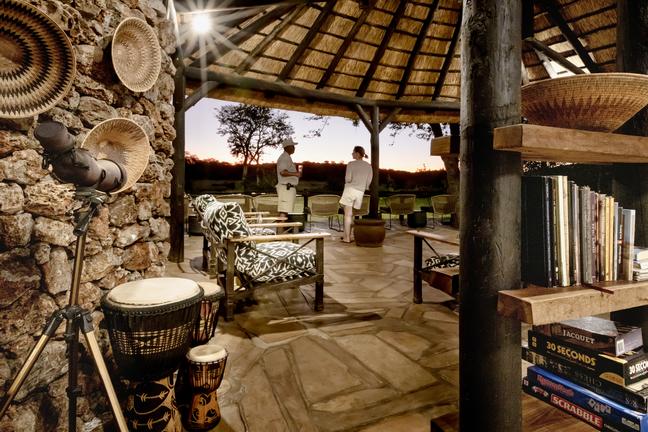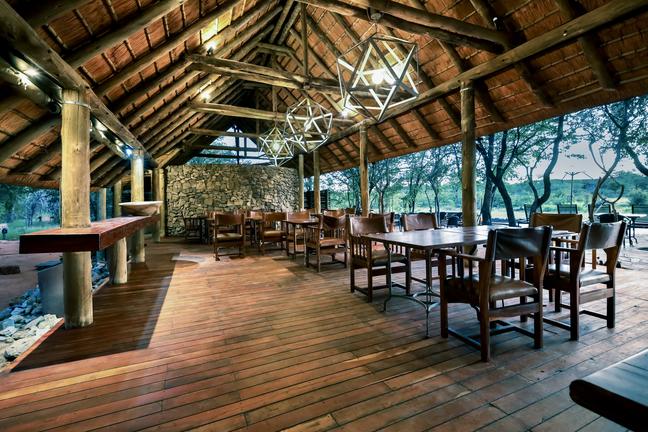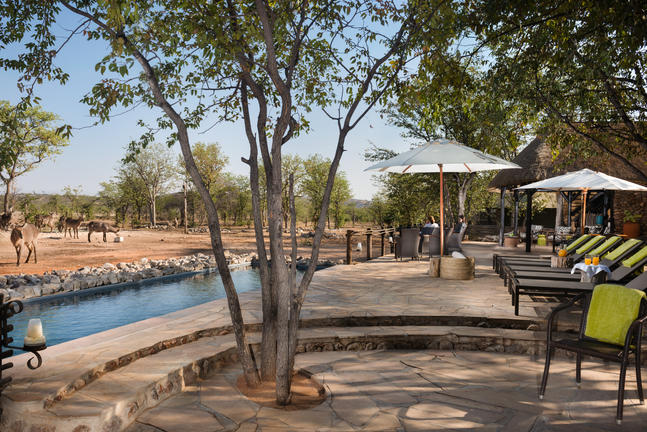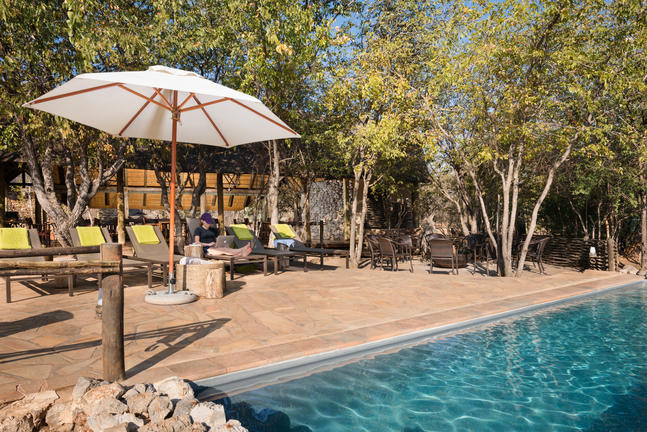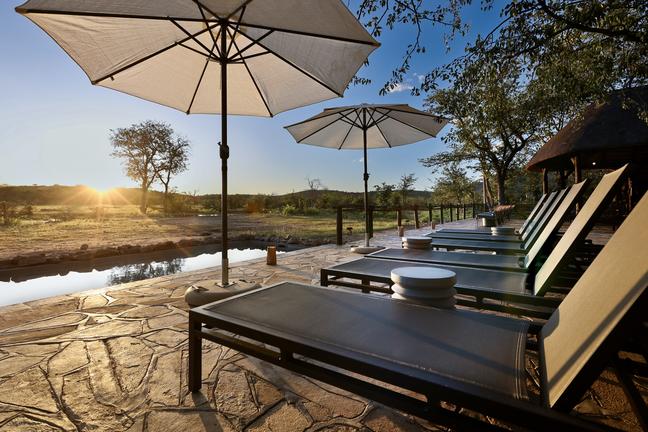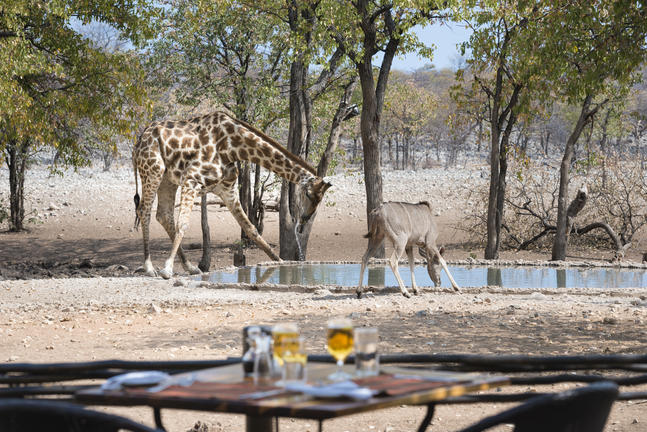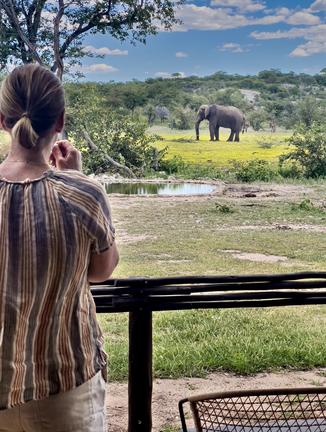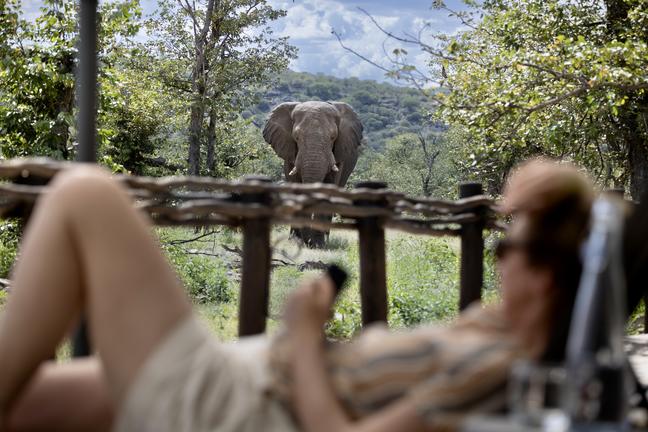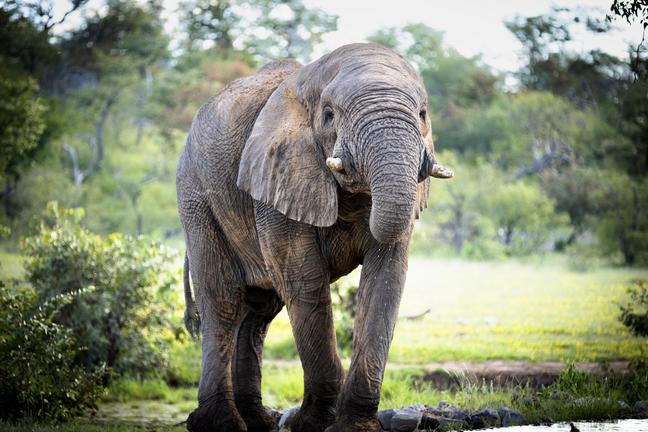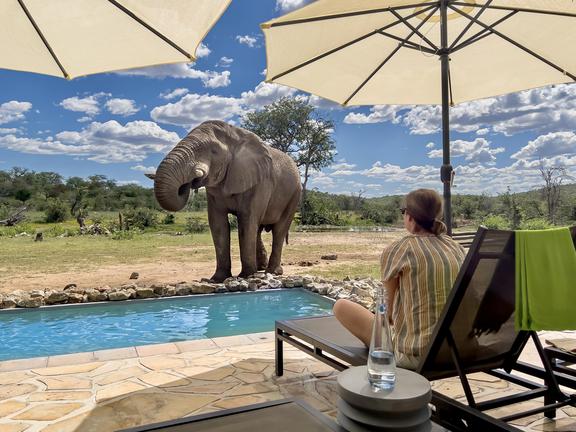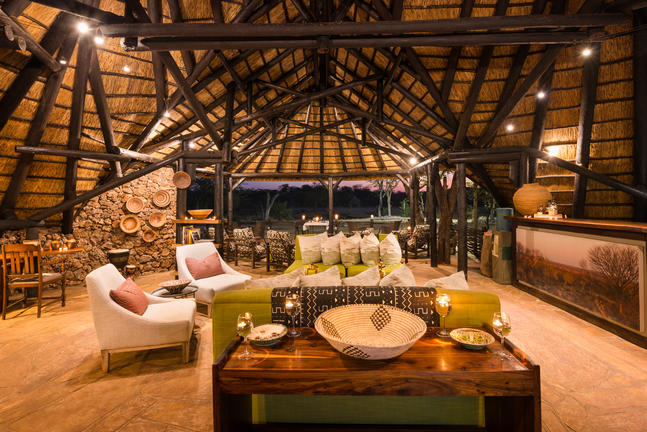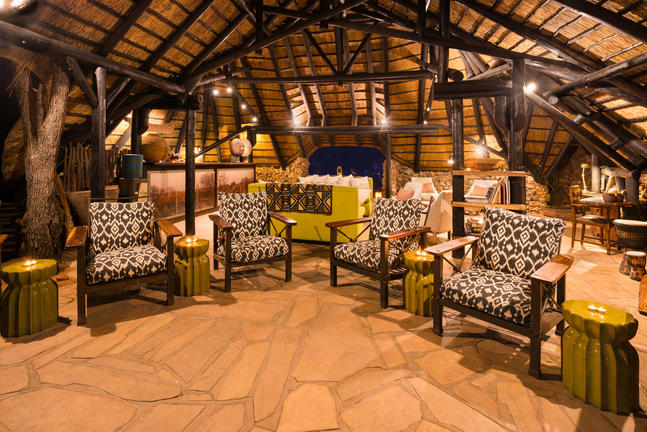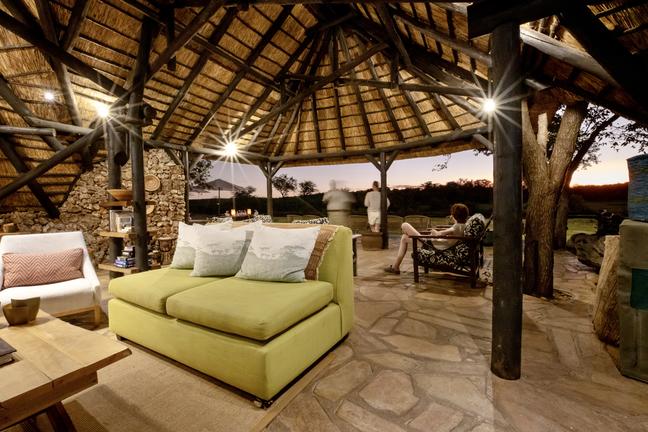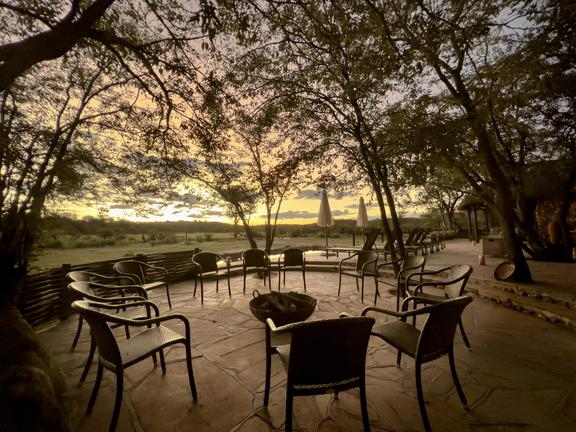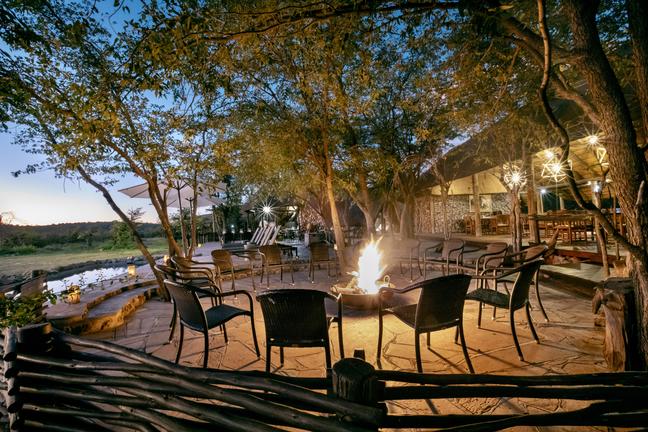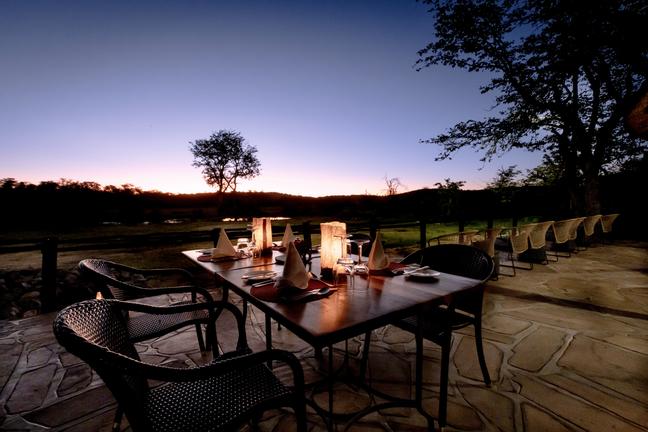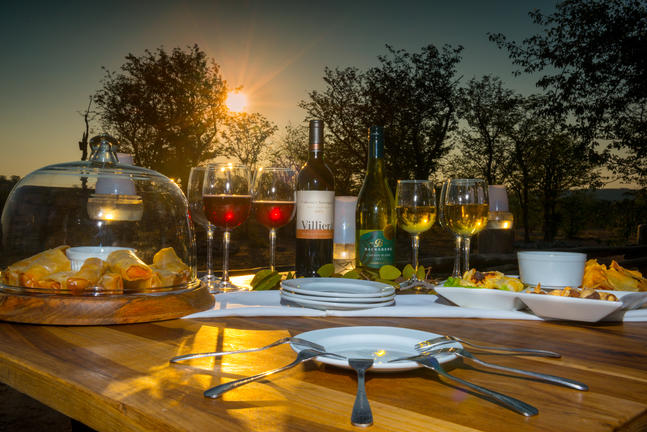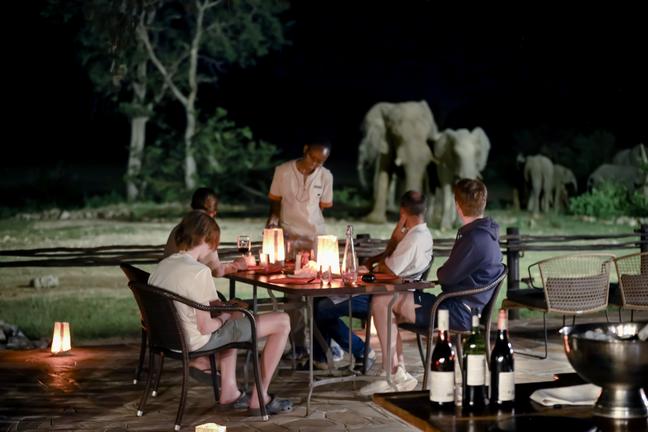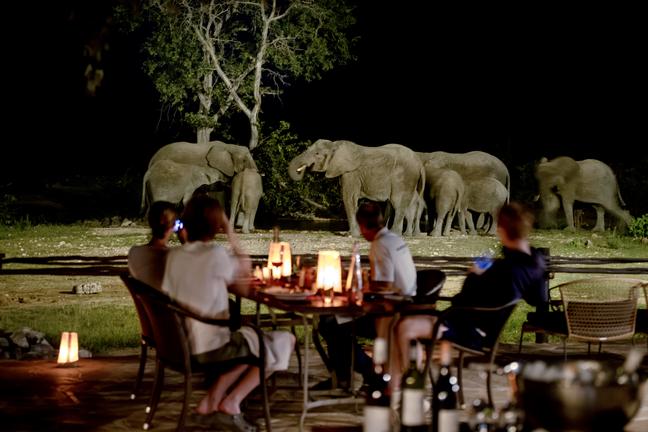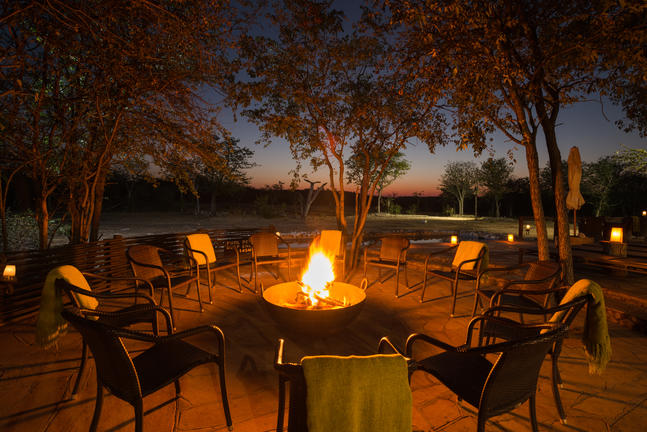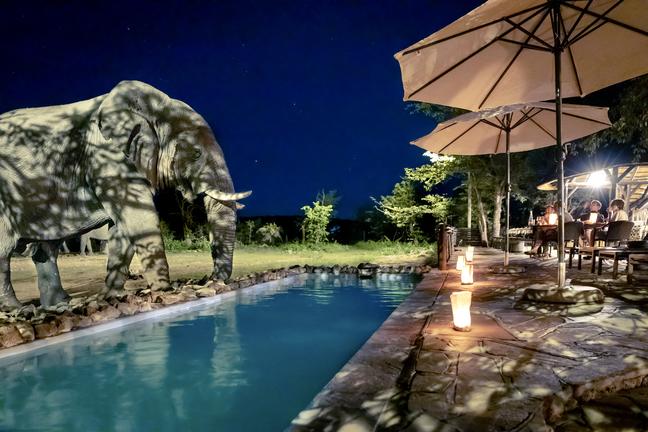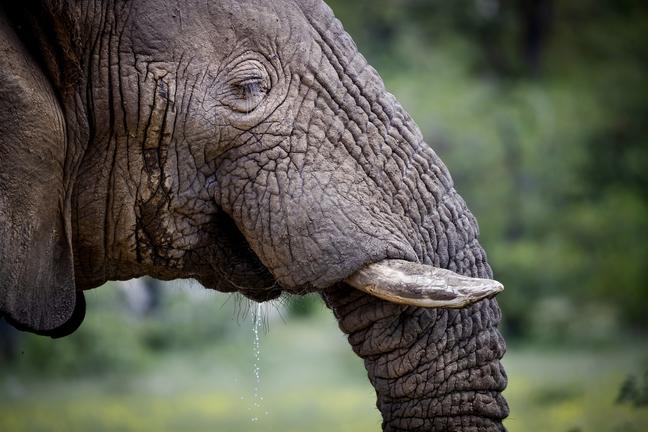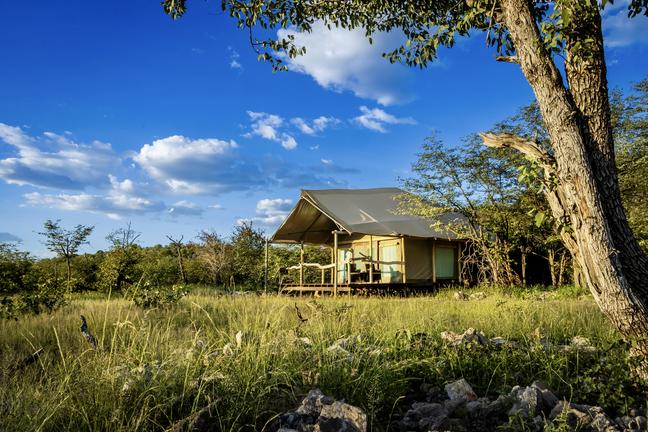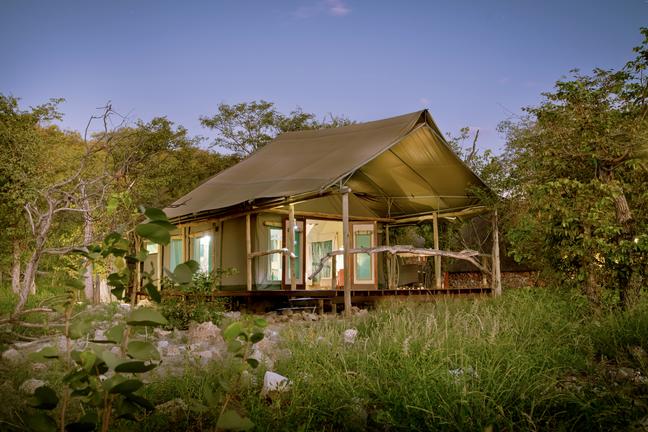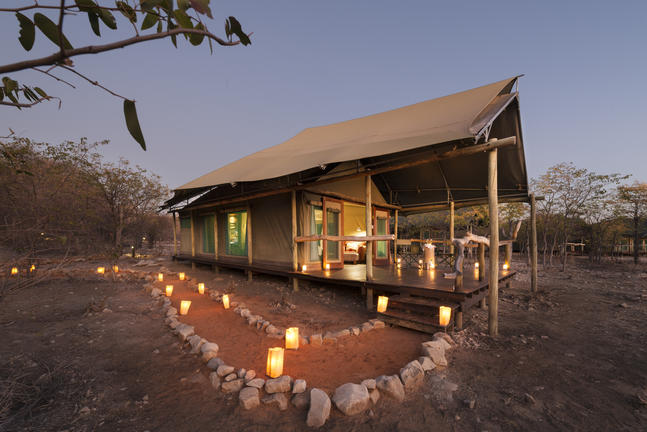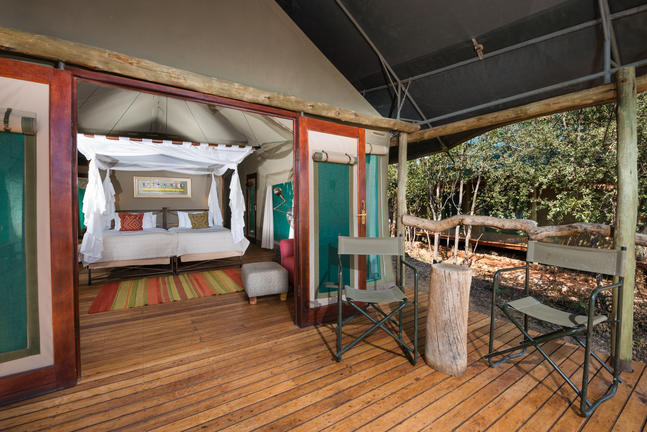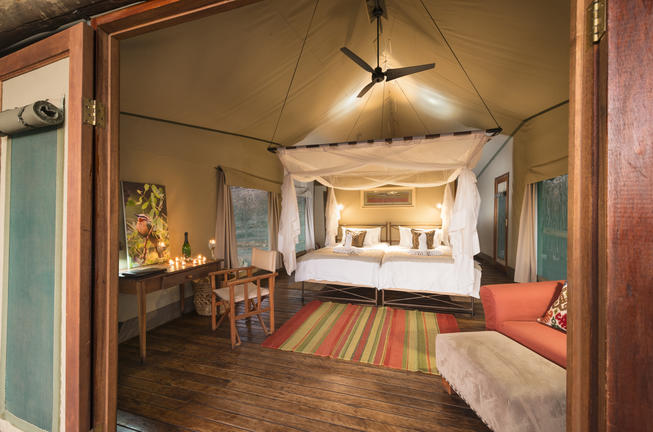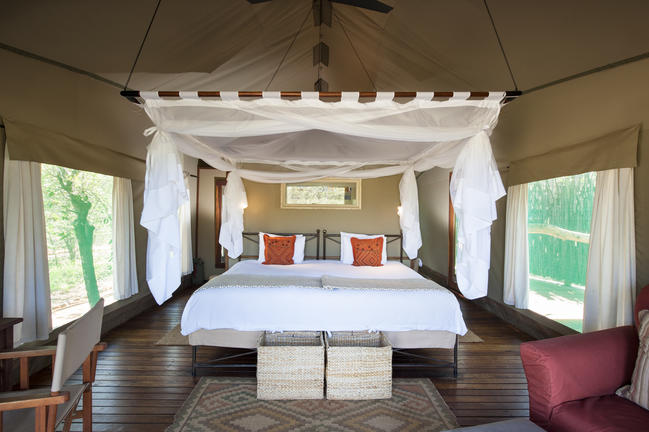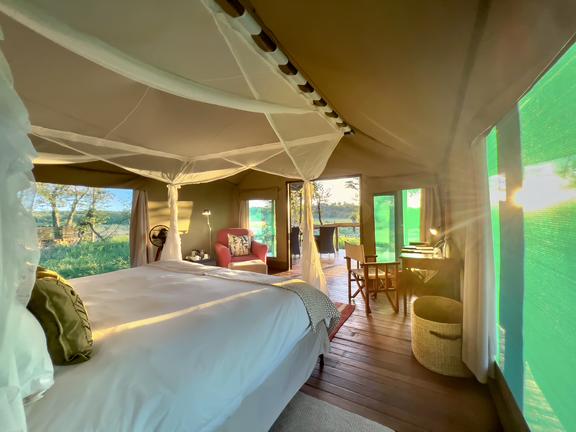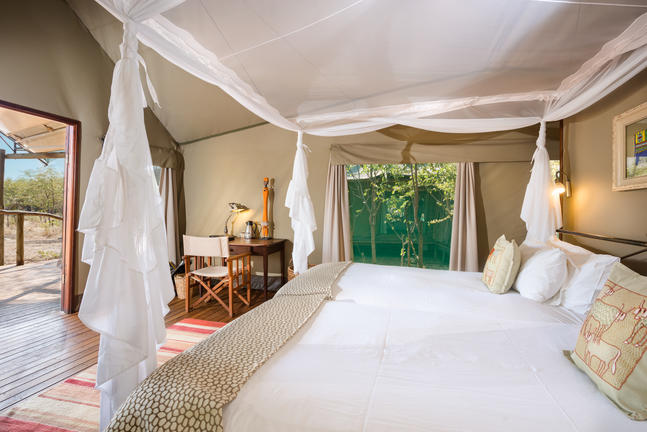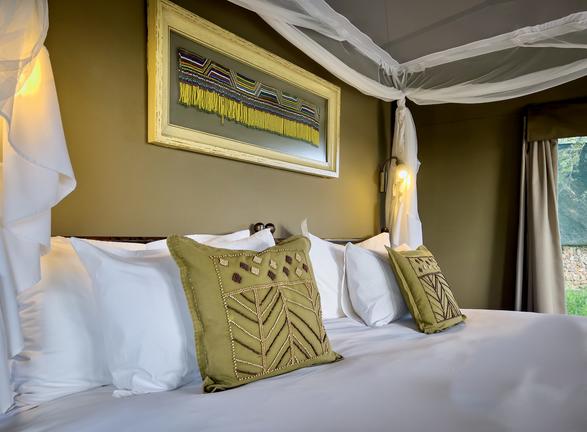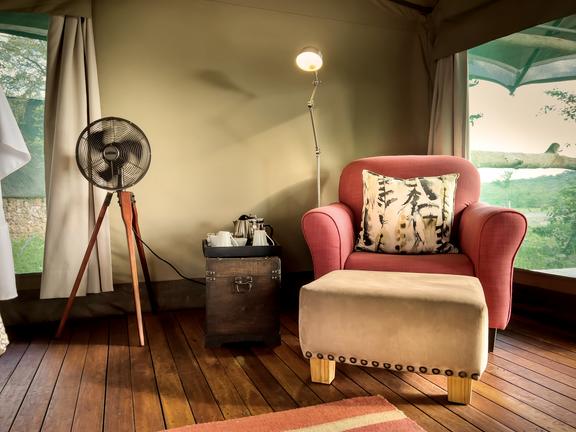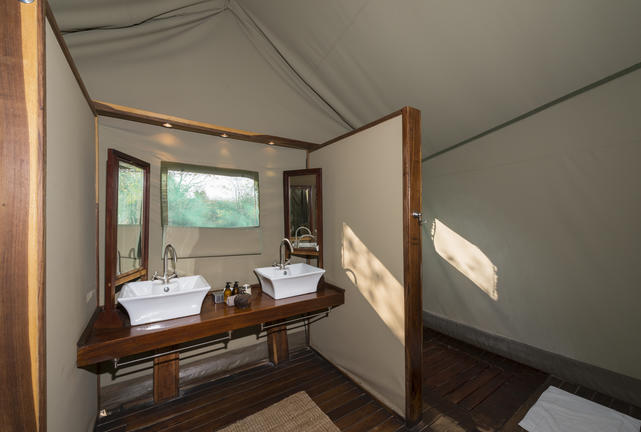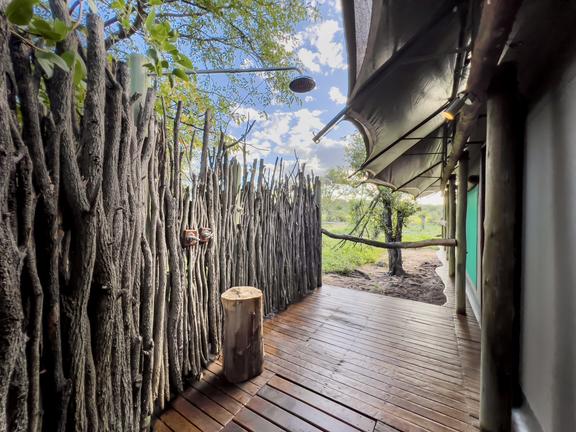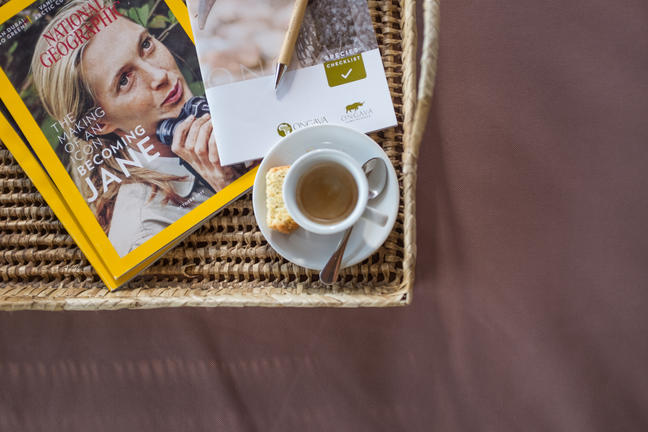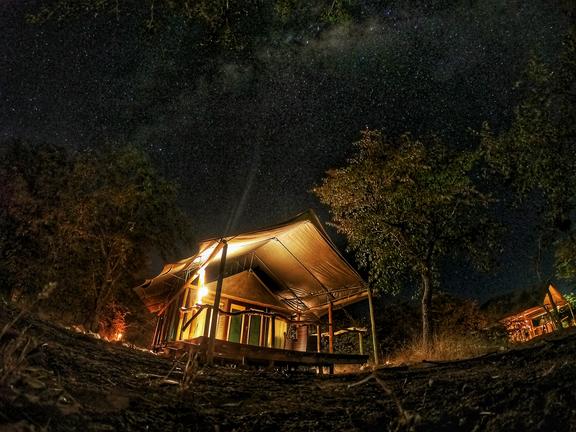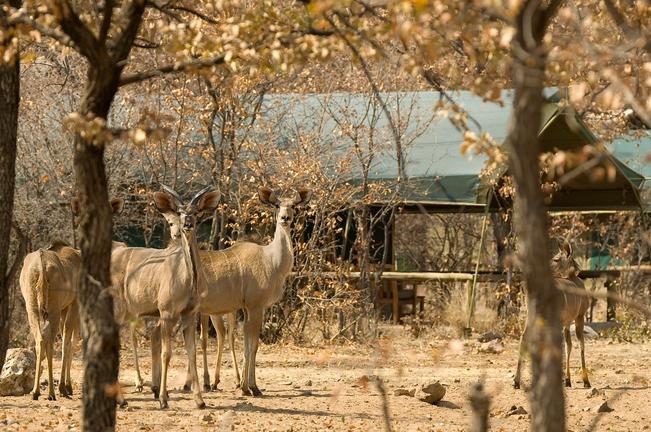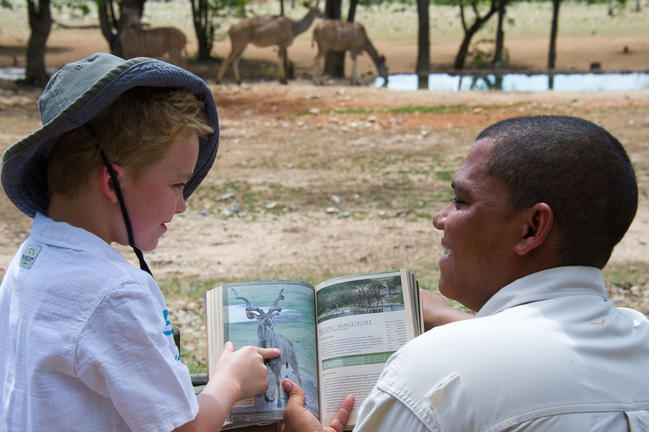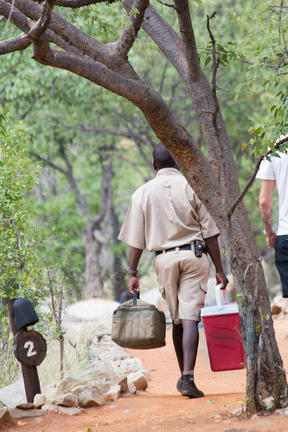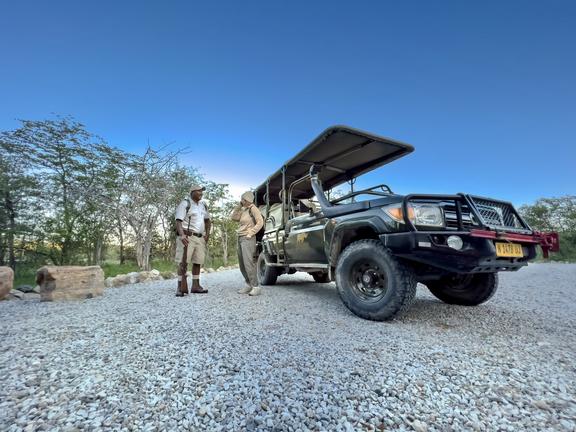 Fast Facts
Tented Camp
Spoken Languages: Afrikaans, English
No. Rooms: 8
Special Interests: Birding, Flora, Hiking, Leisure, Nature, Relaxation, Wildlife