COVID-19: ACCOMMODATIONS
Am Weinberg Estate's Boutique Hotel
| Windhoek
The Am Weinberg Estate's Boutique Hotel provides all of the exclusivity and privacy you might expect from this prestigious Estate – making it the perfect retreat when travelling on vacation or business. The elegant 41-bedroom hotel wraps around a heritage building, creating an inviting courtyard. This design complements its historic character, while modern amenities ensure the utmost comfort. Aside from the location and spectacular views, hotel guests also have access to facilities including the Estate's Soulstice Day Spa, Be Hair Salon, five upmarket restaurants and the Conference Centre.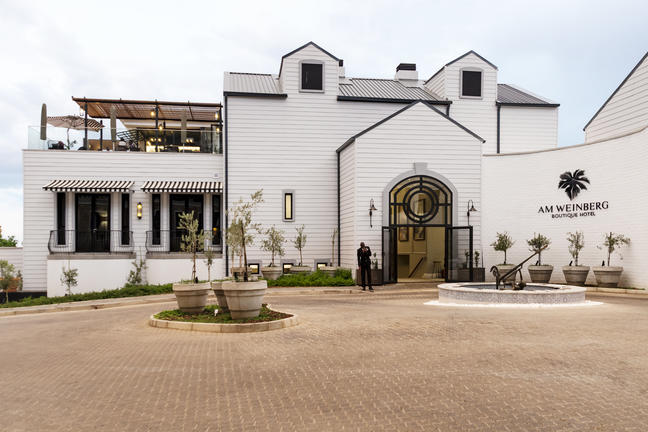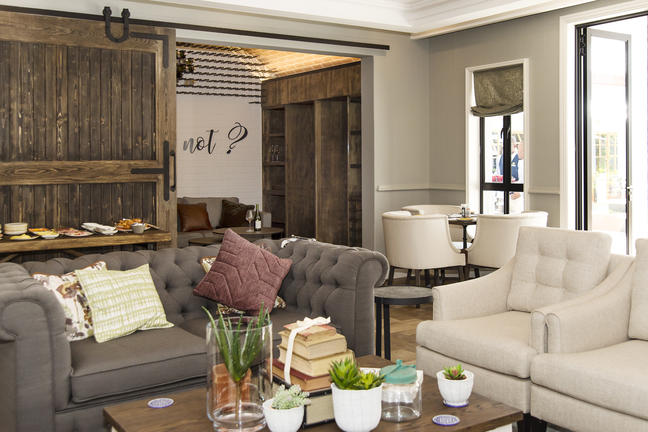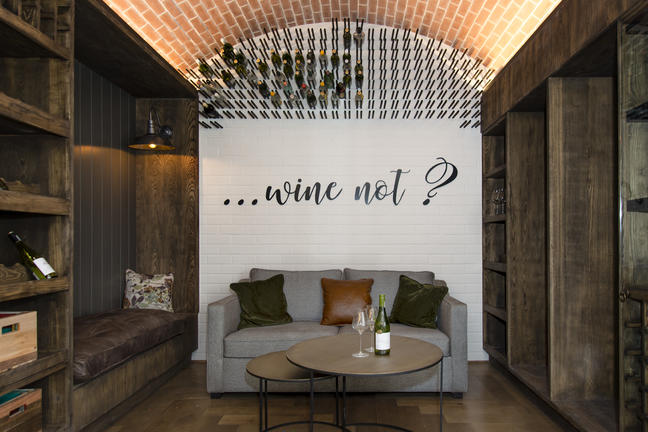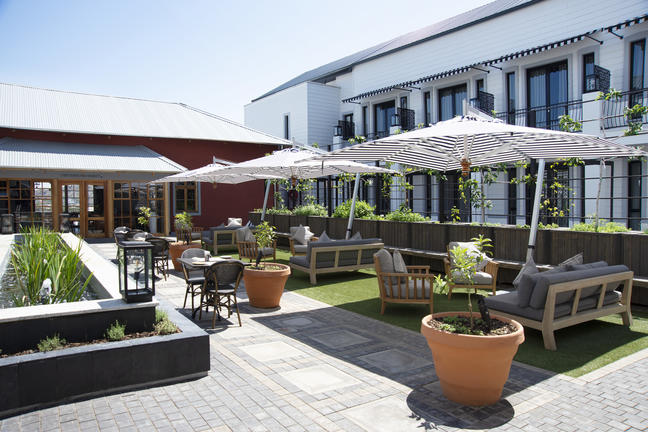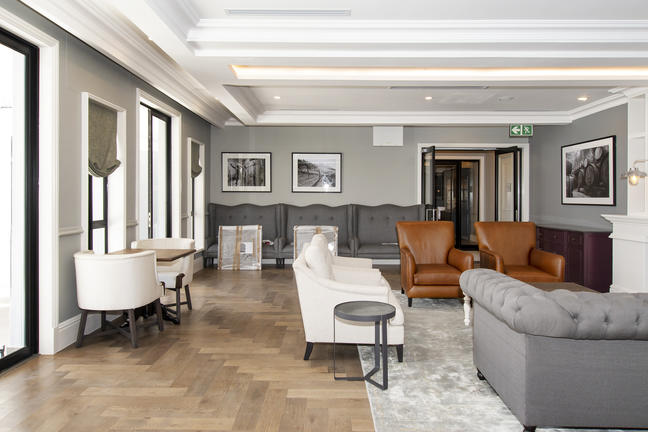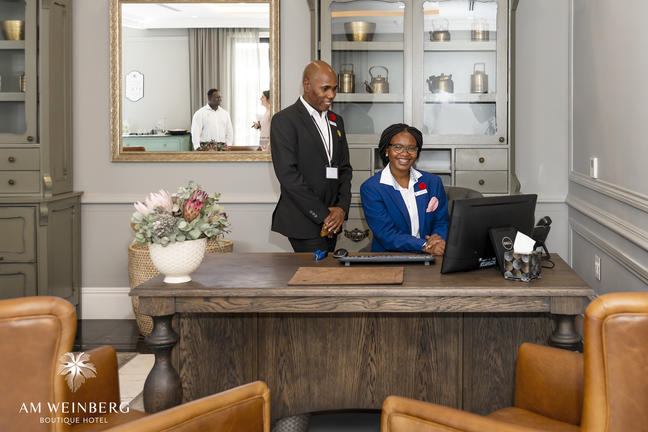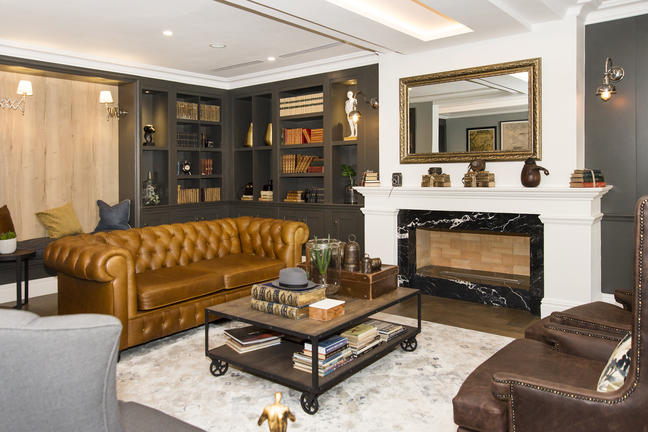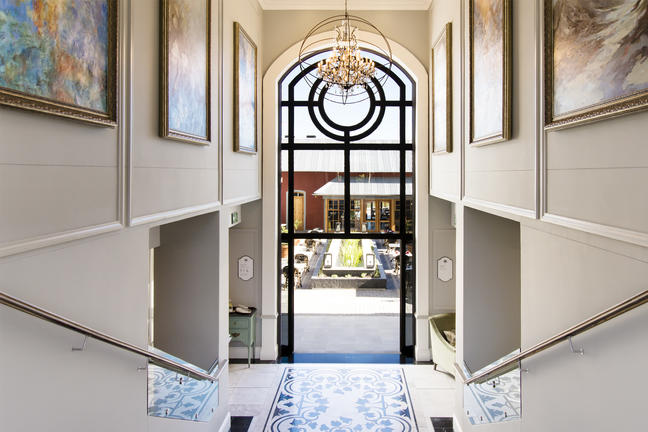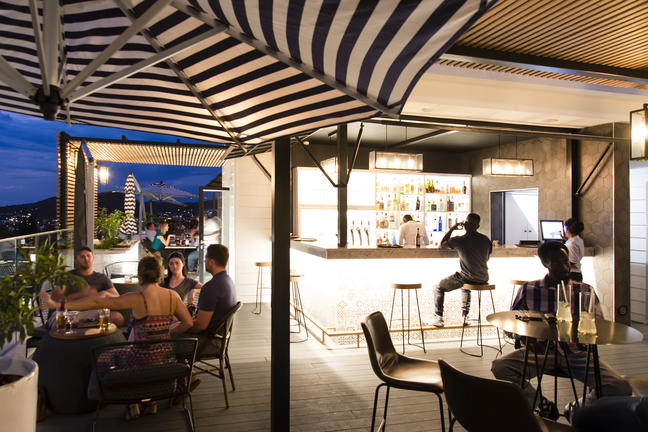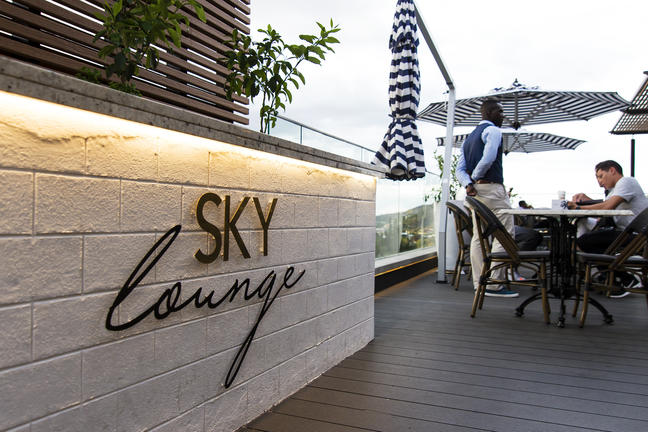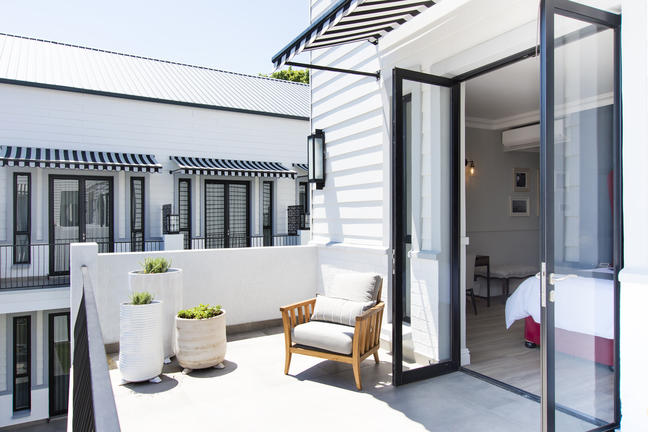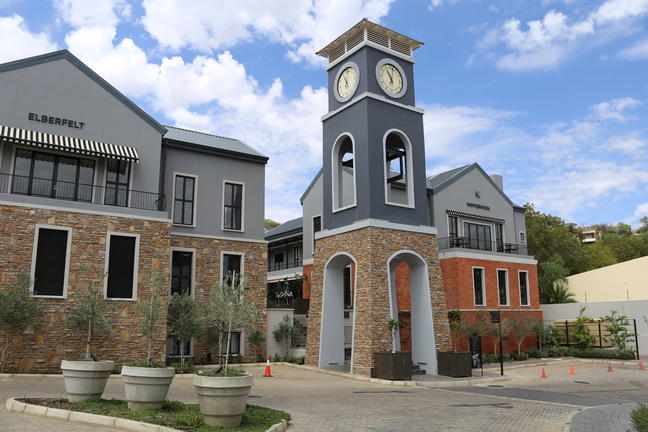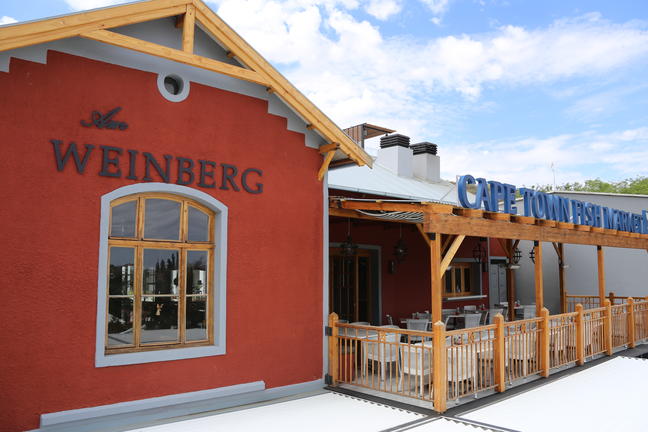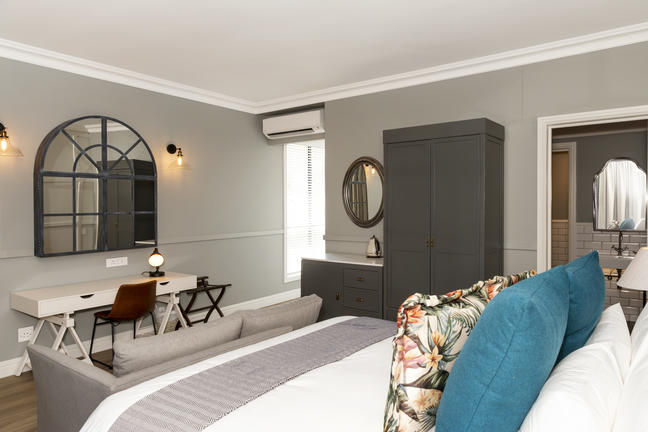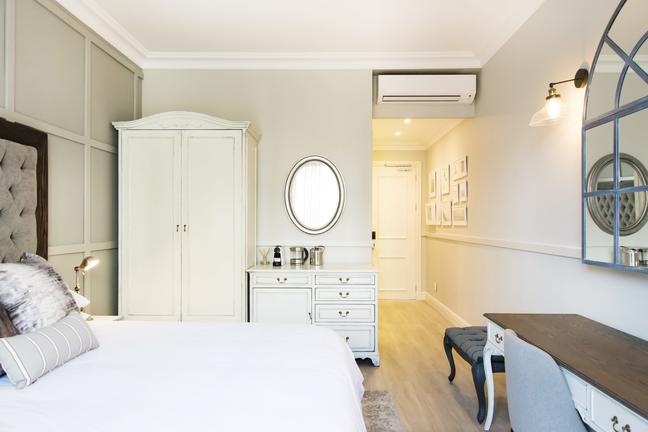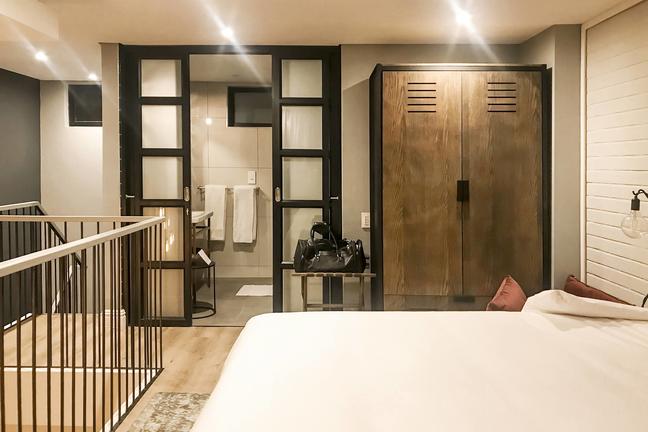 Your Stay
1 Night
Bed and Breakfast
Fast Facts
5 Star
Hotel
Spoken Languages: Afrikaans, English, German, Spanish
No. Rooms: 41
Special Interests: Gourmet, Leisure, Relaxation, Wine
Wolwedans Mountain View Suite
| NamibRand Nature Reserve
With 200 square metres of deck rising above the dunes, the Mountain View Suite provides ample living space and adds a touch of luxury to the Wolwedans Collection. The Suite is located within walking distance from the Dunes Lodge, yet it is secluded, allowing guests to spend time in a homely and stylish atmosphere.
Consisting of a spacious en-suite bedroom with a king-size bed, the Suite enables guests to enjoy the view of their private dune valley to the fullest. A shaded patio provides an ideal venue for meals and relaxed hours lazing in a hammock. Add to this a spacious lounge, bar cabinet and dining area and you have a wonderful home away from home.
In the event that guests wish to enjoy their meals 'entre-nous', an open-plan kitchenette supports the preparation of meals at the Suite. An east-facing veranda and sundeck lead from the platform into the surrounding dunes. The main veranda has a 'star-gazing' bed, which provides a wonderful sleep-out venue during summer.
Keeping in line with the traditional Wolwedans style, the ambiance is that of plain elegance embraced by a natural, comfortable charm.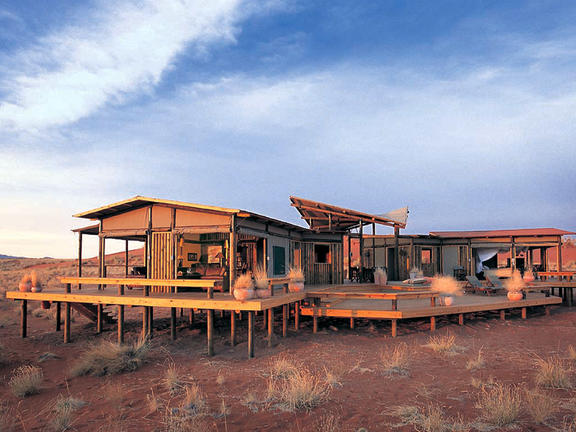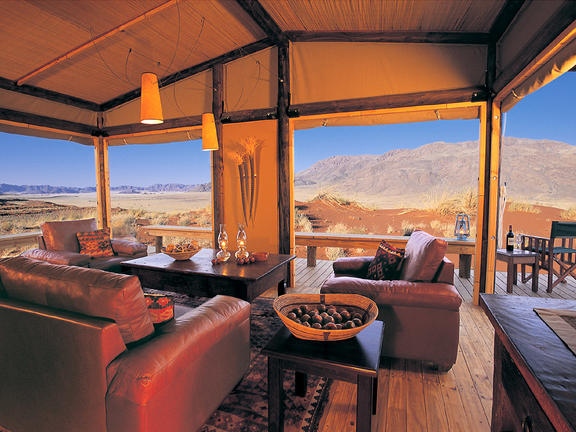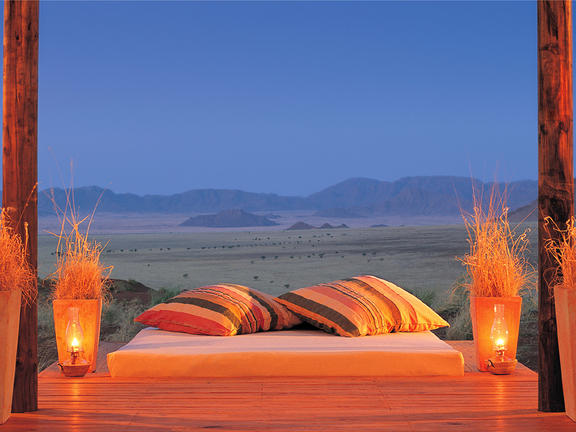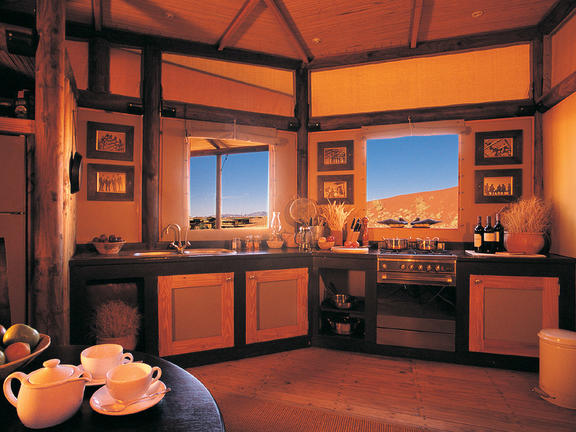 Your Stay
2 Nights
Fully Inclusive - Bed, All Meals, Fees and Activities
All Local Brands (Spirits, Wine and Beers) Included

Sossusvlei Lodge
| Sesriem
Luxury right at the entrance gate to Sesriem Canyon and the famous Sossusvlei
Situated at the Entrance Gate to the Namib Naukluft Park, Sossusvlei Lodge offers direct access to the towering red sand dunes, the famous pan of Sossusvlei, the scorched black trees of Dead Vlei and the remarkable depths of the Sesriem Canyon.
The Superior Accommodation units at Sossusvlei Lodge feature a patio to enjoy views over the Desert landscapes, a spacious air-conditioned twin-bedded room and a full en-suite bathroom. The Standard Family Units feature two rooms back to back connected by a lockable inter-leading door between the two private bathrooms. An elegant Junior Suite boasts a spacious bedroom, living area, patio with a splash pool, large bathroom and inspiring views.
Experience the true art of Hospitality with the thoughtful touch of attentive staff to contribute to a truly memorable experience. Facilities include a sparkling pool, bar, sundowner deck, beer garden and an al fresco terrace where one can enjoy exquisite food, award-winning wines and magnificent views of the floodlit waterhole.
The Sossusvlei Lodge Adventure Centre provides a range of activities including Guided Excursions to Deadvlei and Sossusvlei, Elim dune walks, Sundowner Trips, Quad Buggy Nature Drives, Hot Air Ballooning, Scenic Flights and much more to explore the area's natural beauty.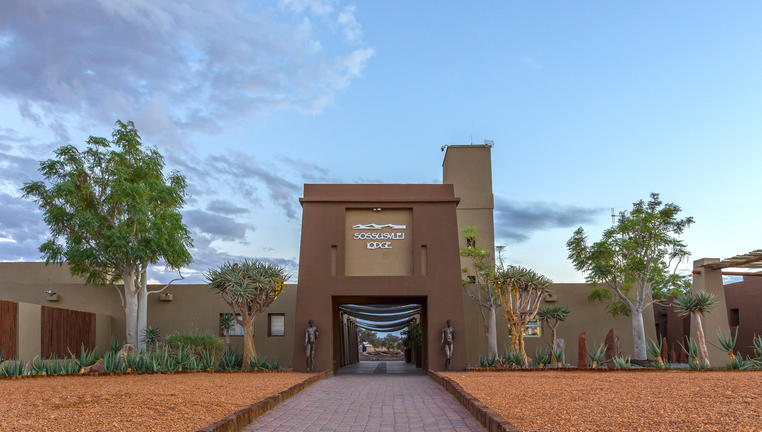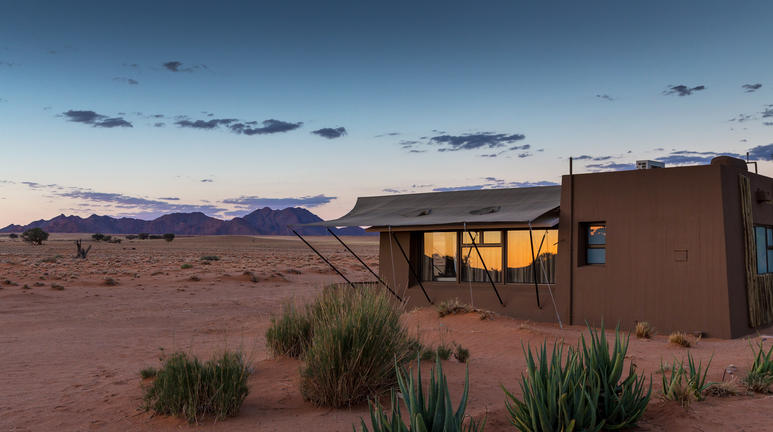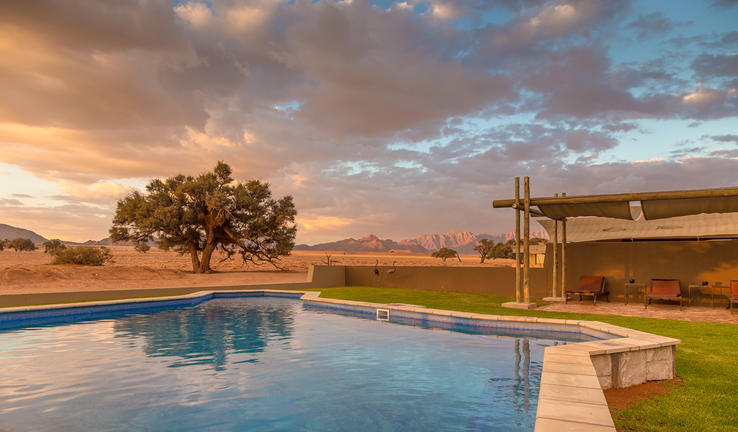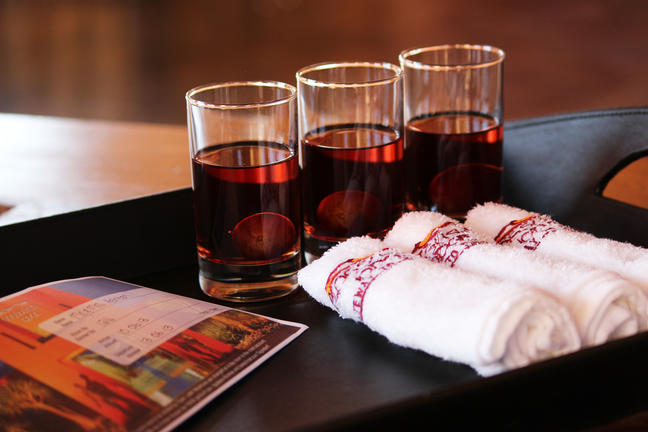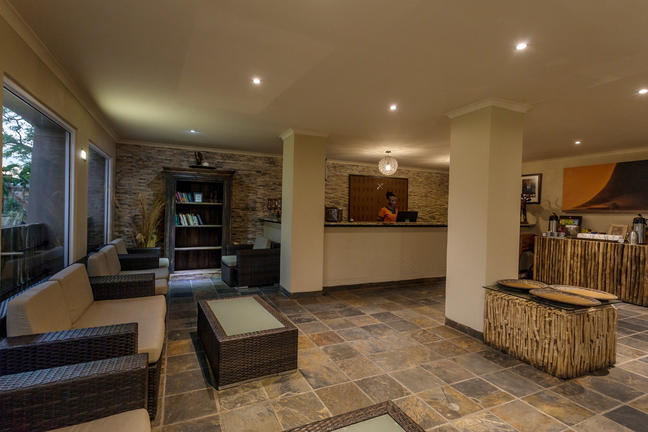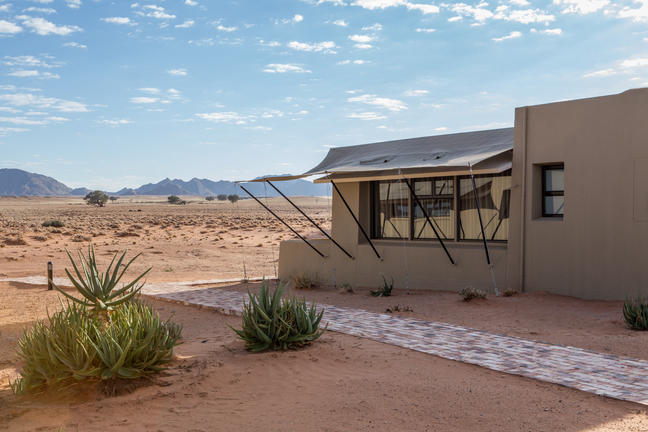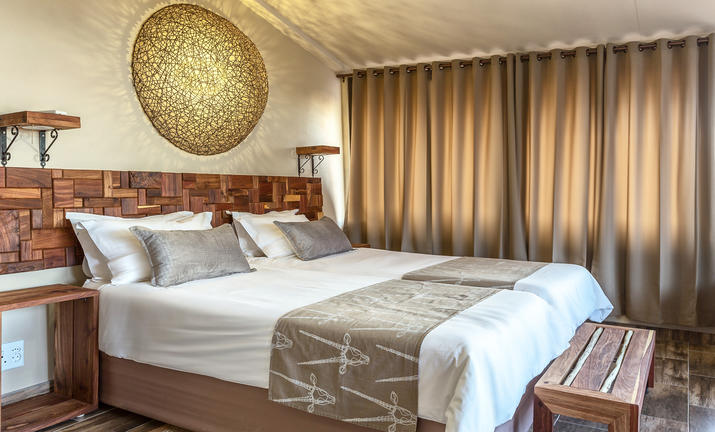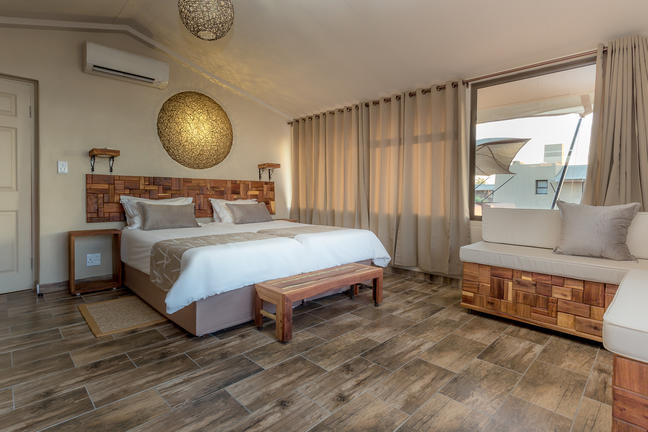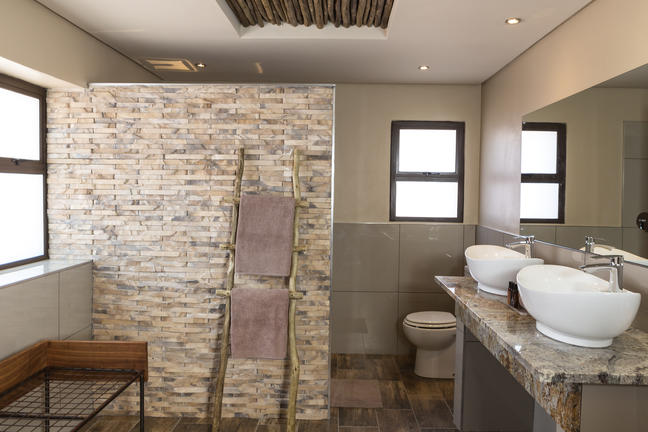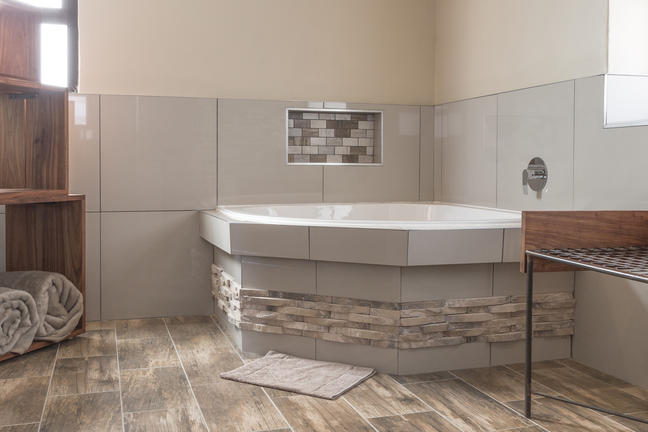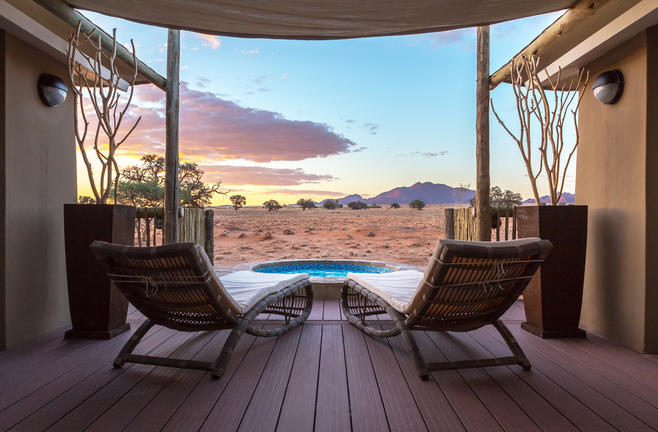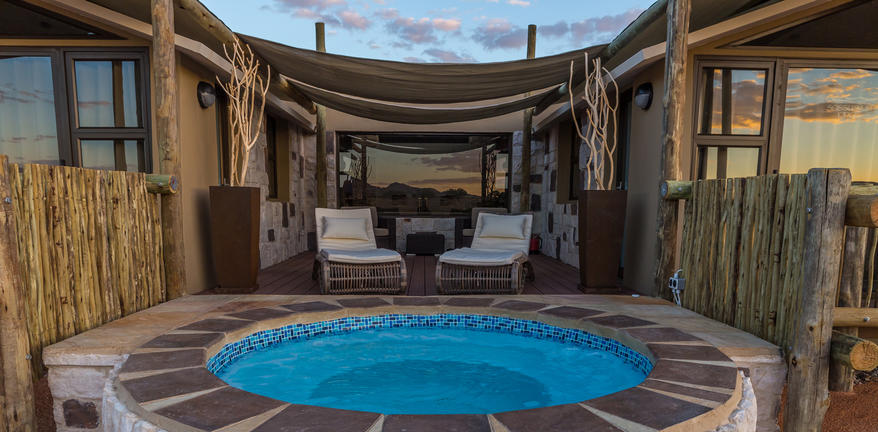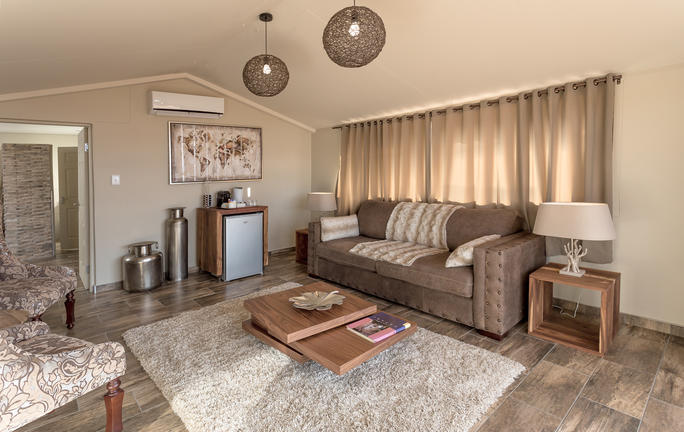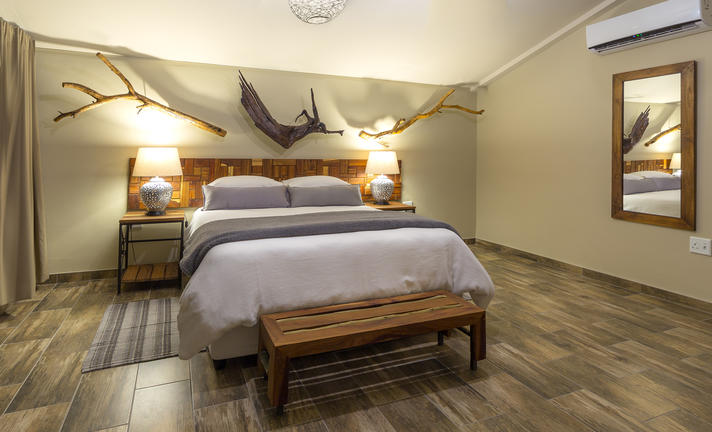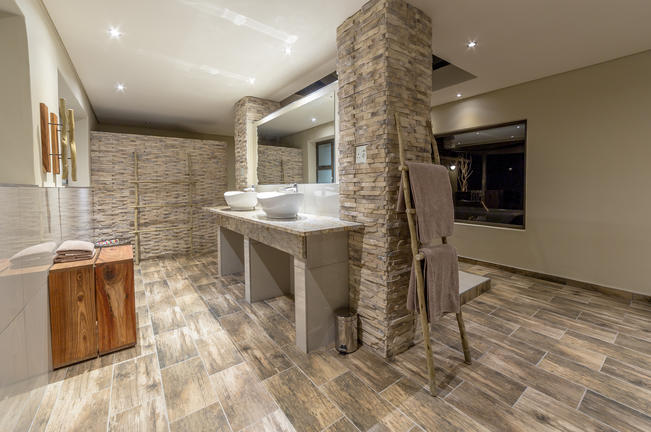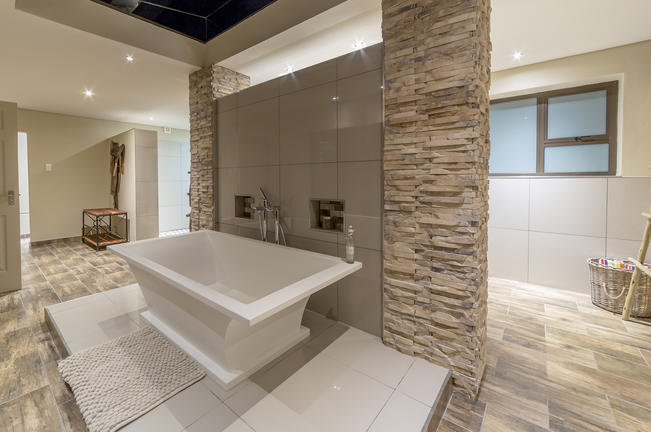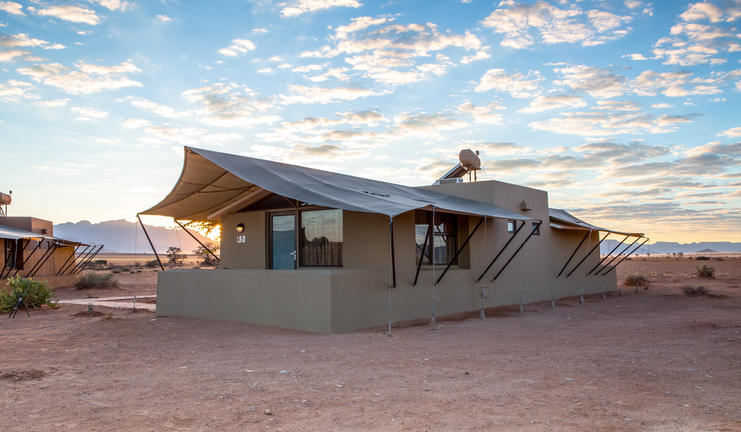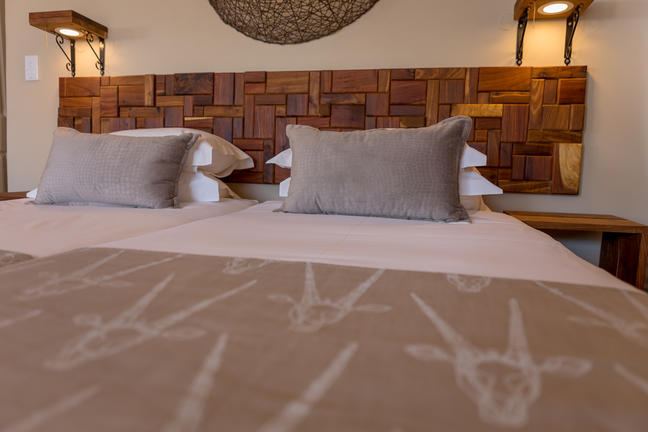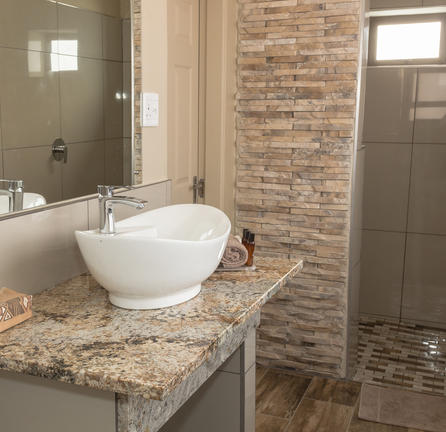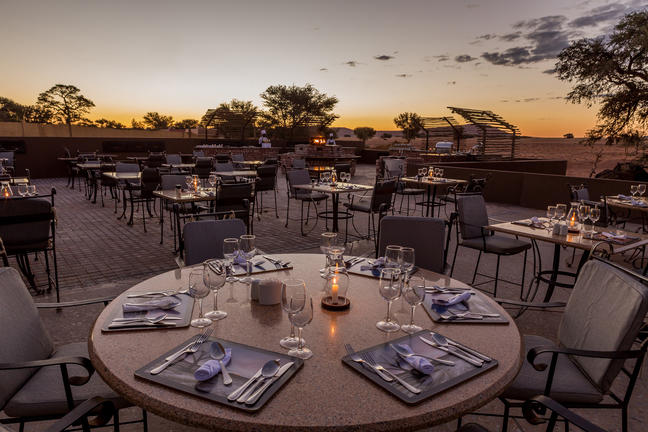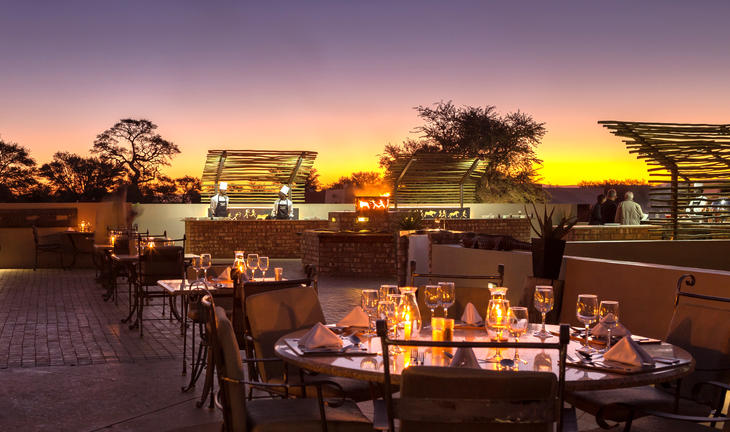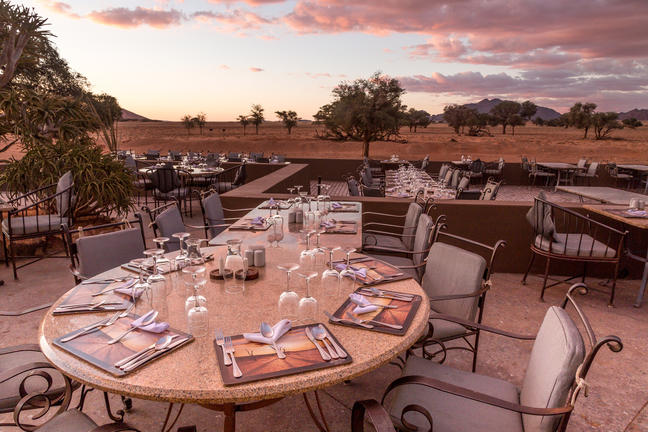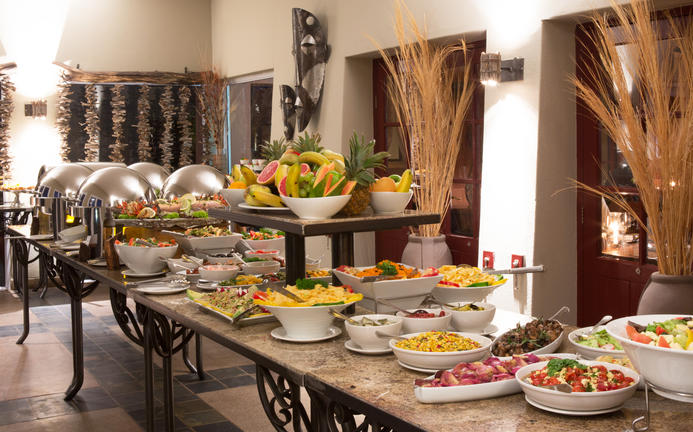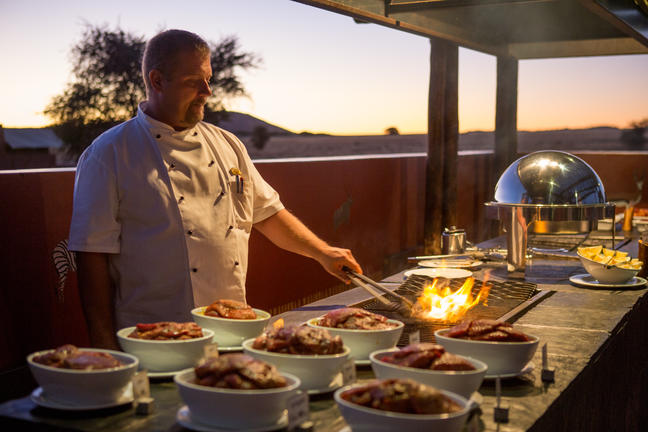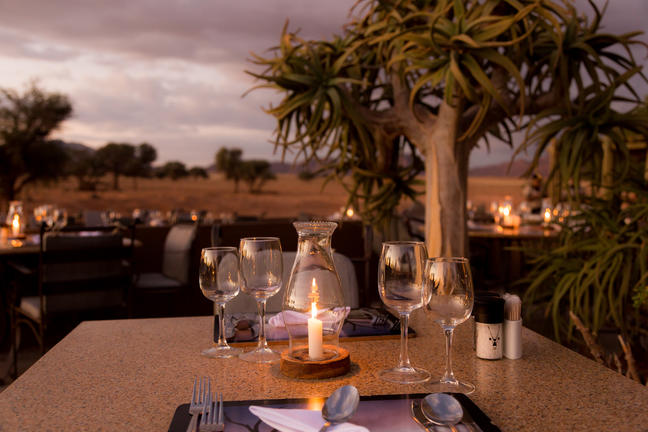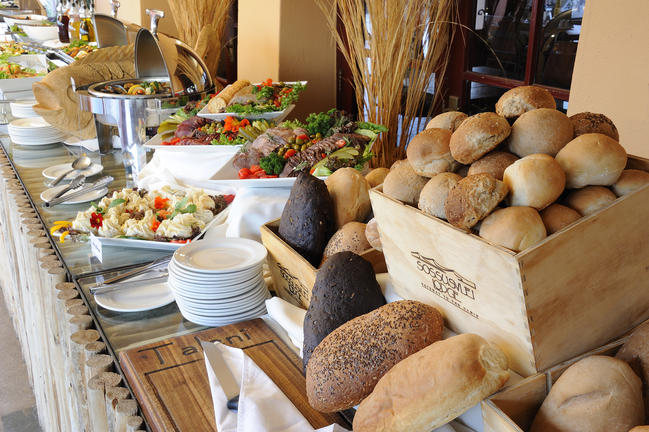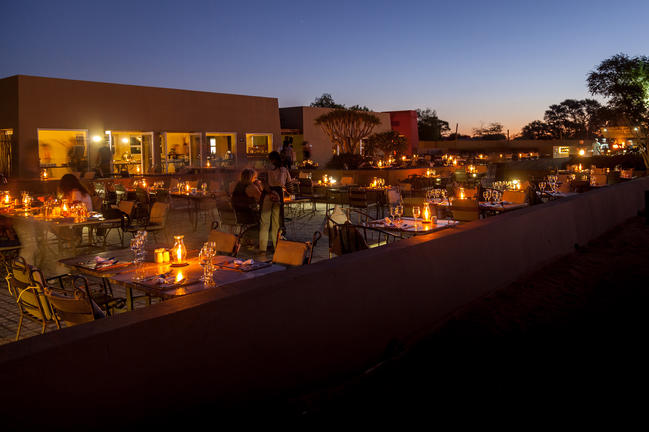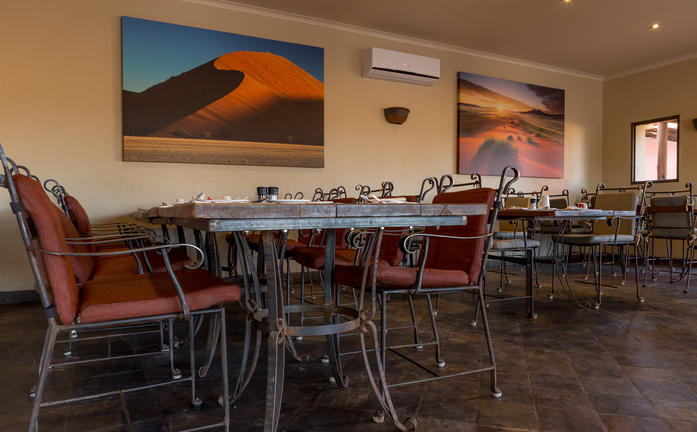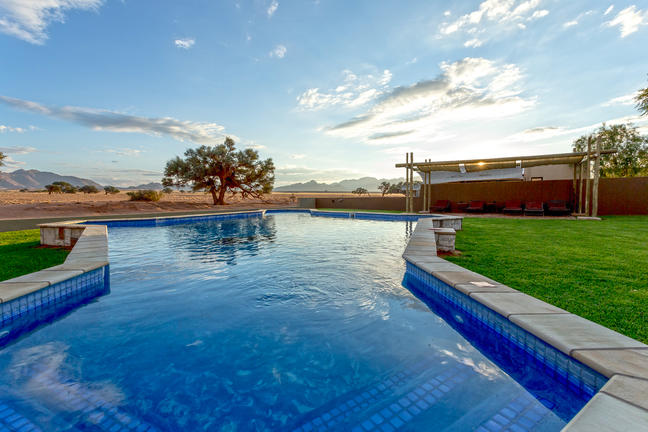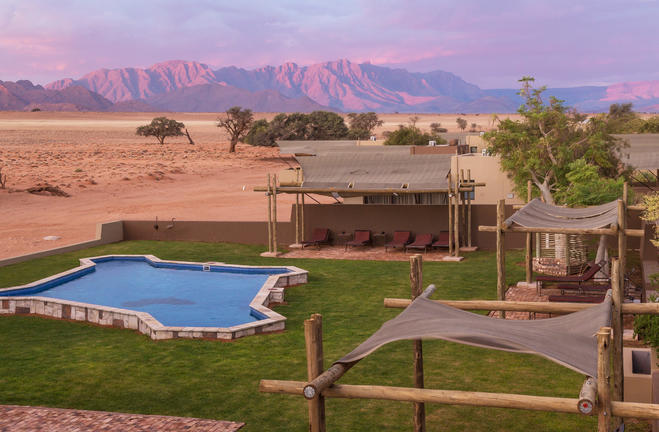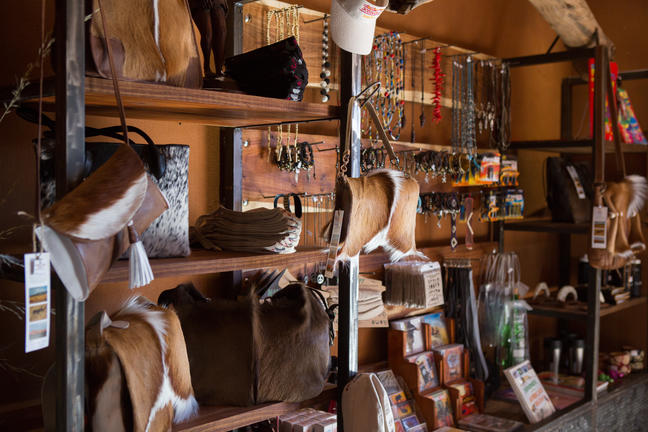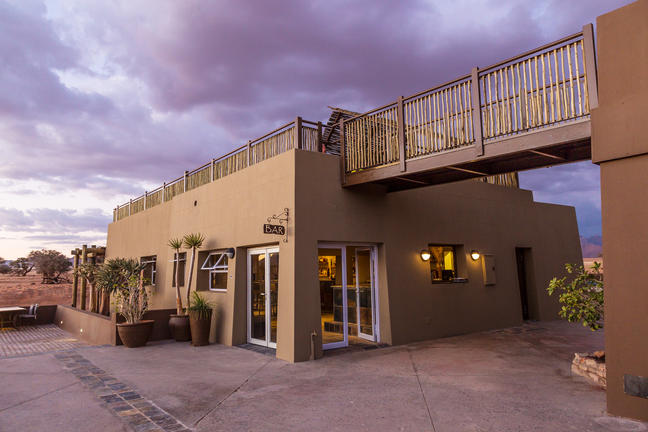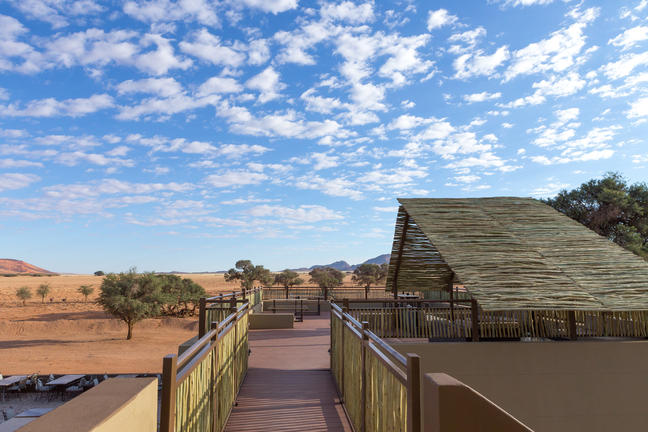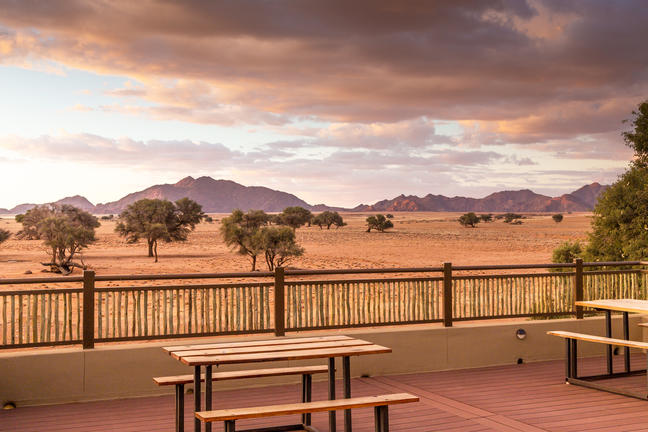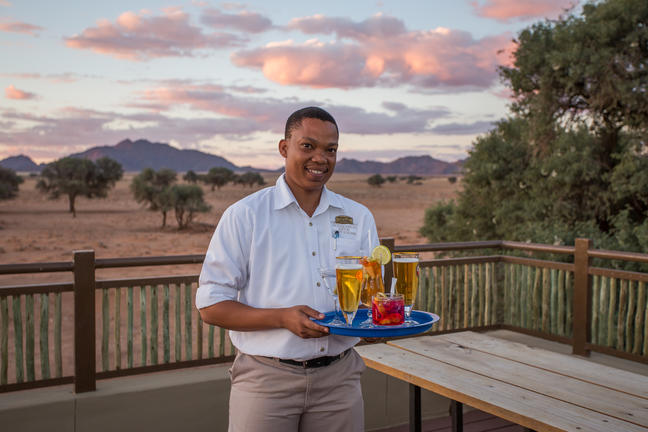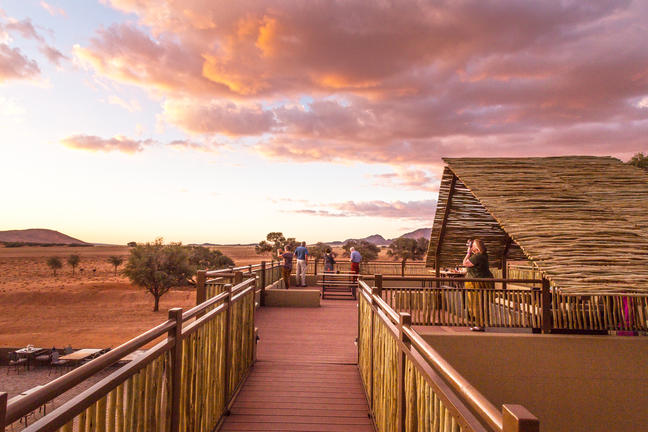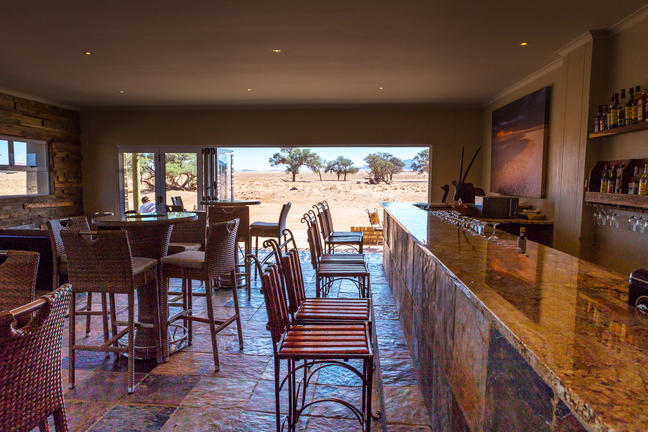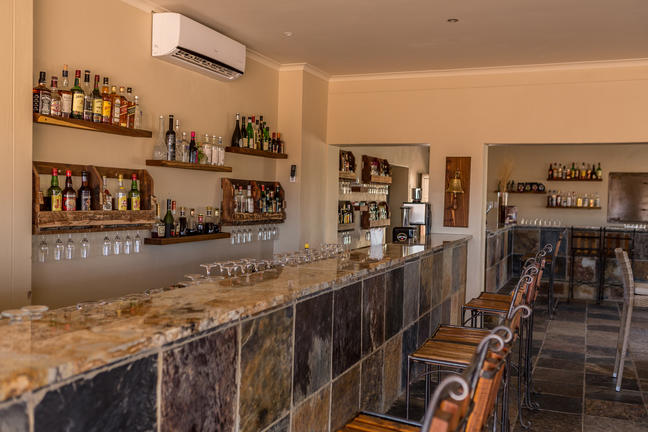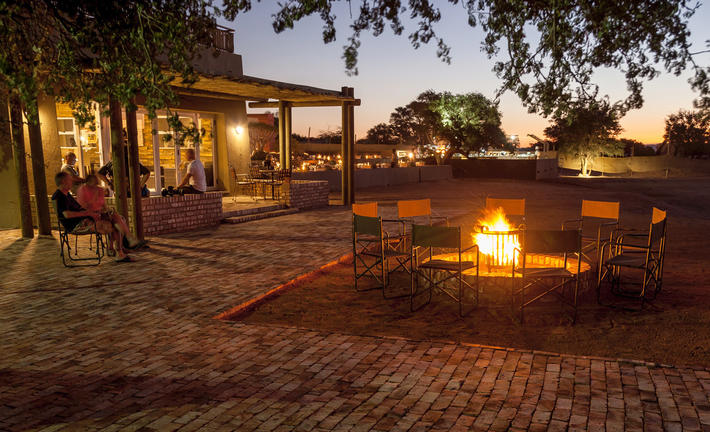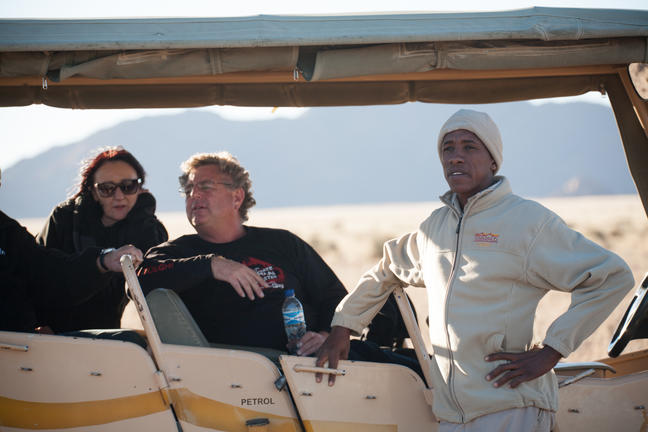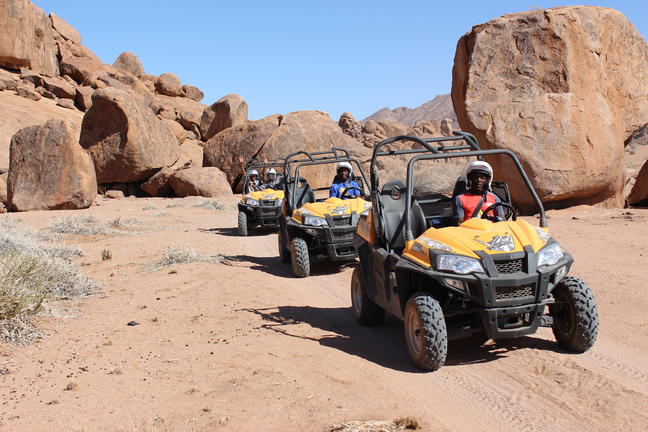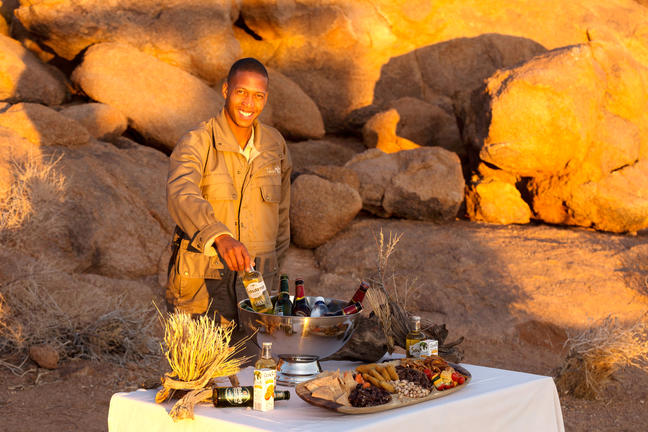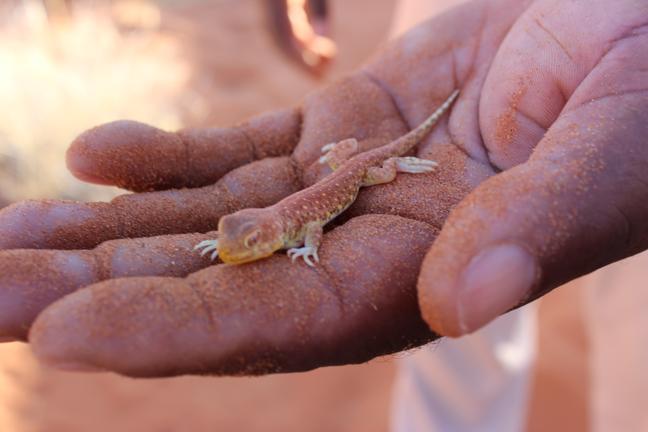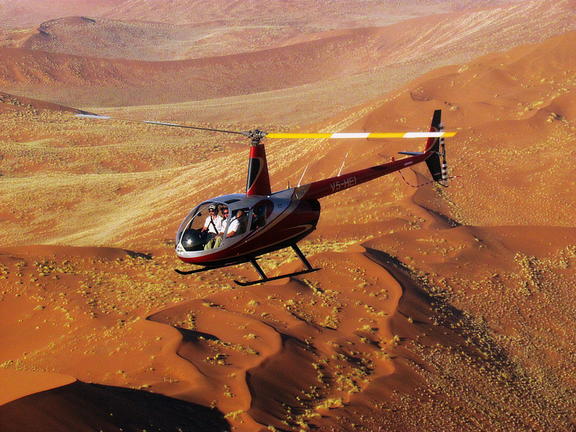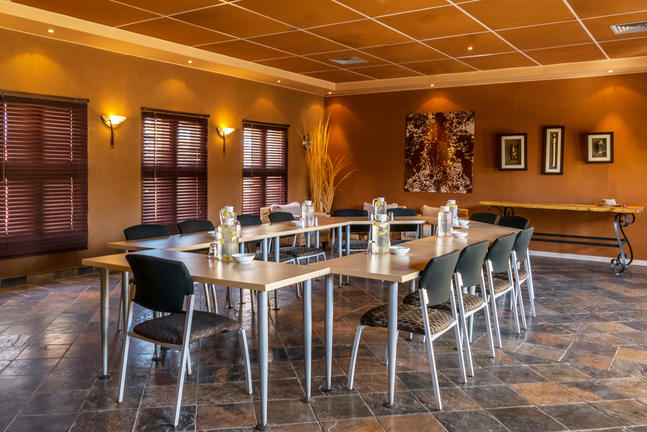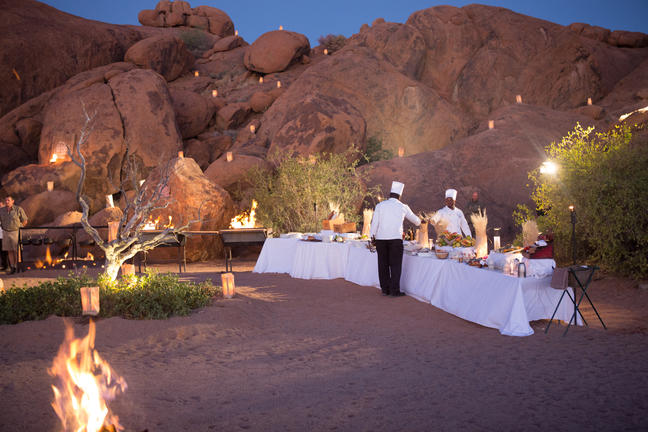 Your Stay
1 Night
Dinner, Bed and Breakfast
All Local Brands (Spirits, Wine and Beers) Included
Fast Facts
Lodge
Spoken Languages: Afrikaans, English, German
No. Rooms: 51
Special Interests: Adventure, Nature, Relaxation
Strand Hotel Swakopmund
| Swakopmund
With its extensive, unique and creatively entertaining Restaurants, Bars, Deli, Lobby-Lounge, Sea Facing Terraces, Beach Kiosk and state of the art Conference & Banqueting Center, all set on the Mole, a historic and iconic site surrounded by Ocean on three sides, the Strand Hotel Swakopmund is a social epicenter and destination in itself for all visitors to and residents of Swakopmund.
Its architectural inspiration finds its roots deep in Namibian-German history and reflects this in a tasteful contemporary manner. The interiors are residential in nature, and the brief to all designers involved was to create a non-hotel, hotel. One as charming and welcoming as the town it is located in. Simply very warm and comfortable, and as they say in German: "gemütlich" providing a genuine "sense-of-place" atmosphere adding to any Namibian visit.
Arriving at the Strand is a dramatic experience as one passes through its 13m high and 9m wide Ocean View Atrium which travels right through the Hotel offering sea views at either end. Off this Atrium Lobby is Reception, consisting of three individual desks and an inviting open fireplace which rounds off the residential feel and warm welcome.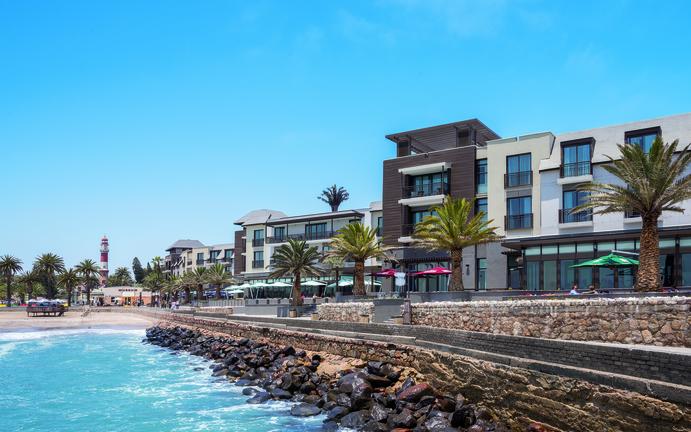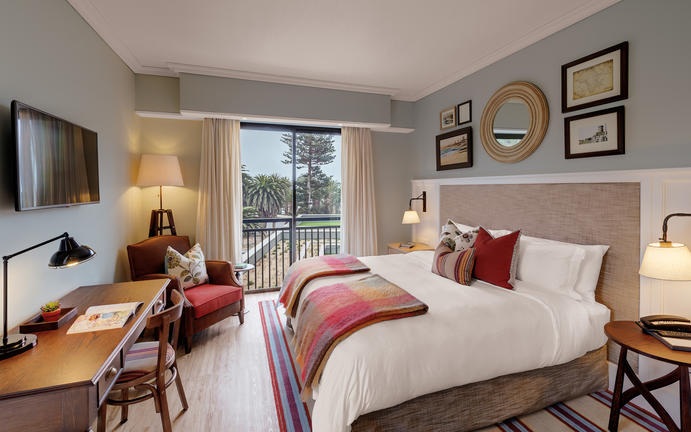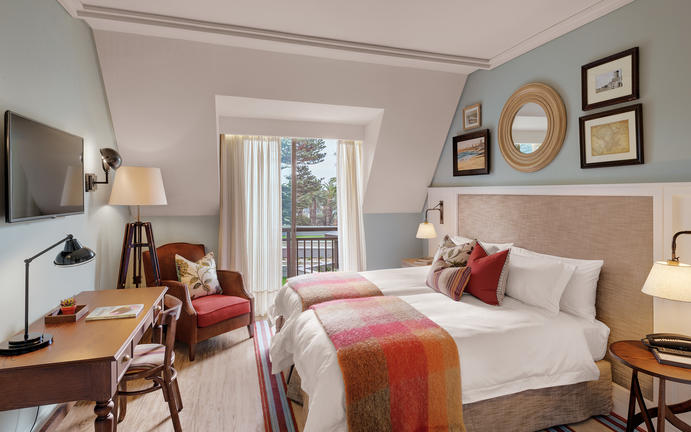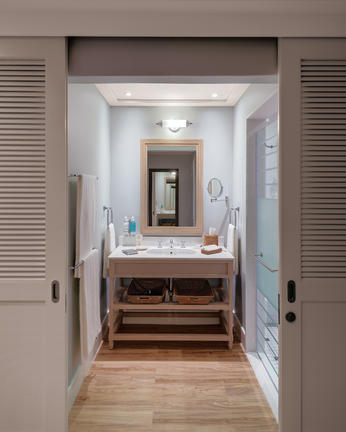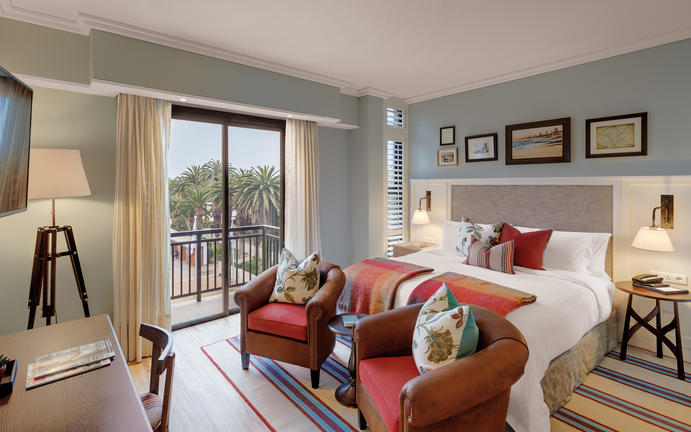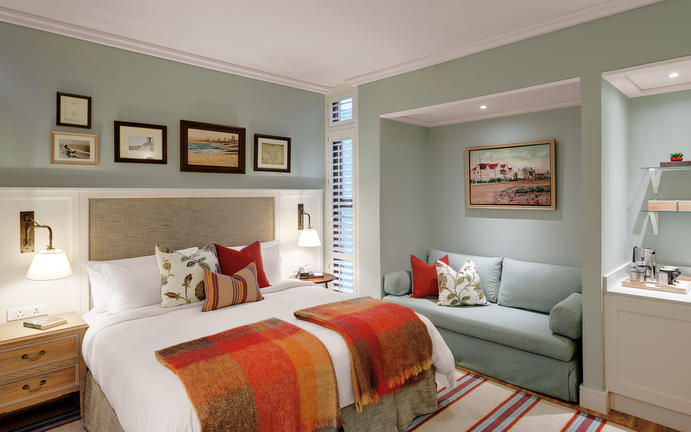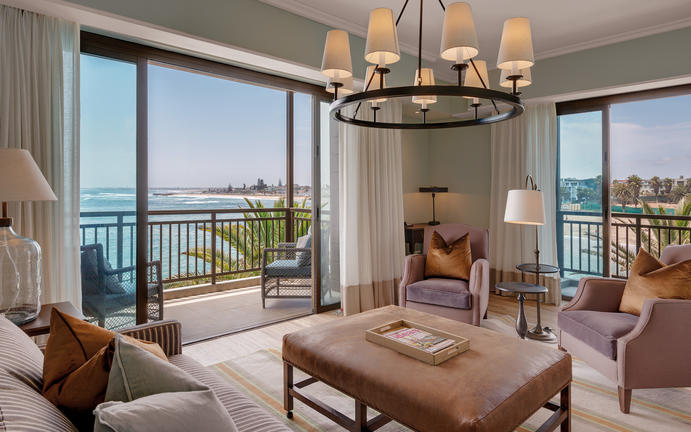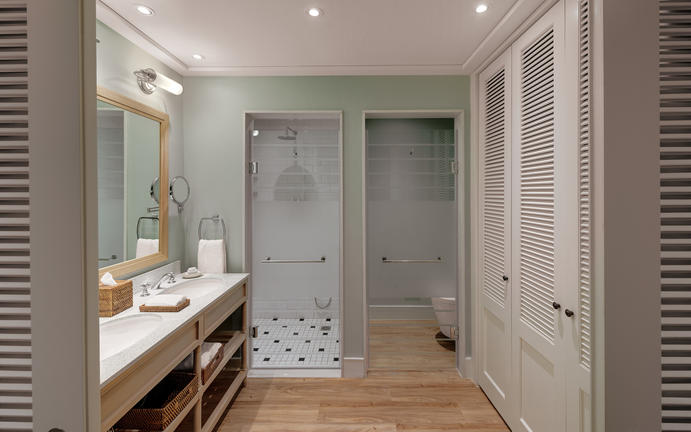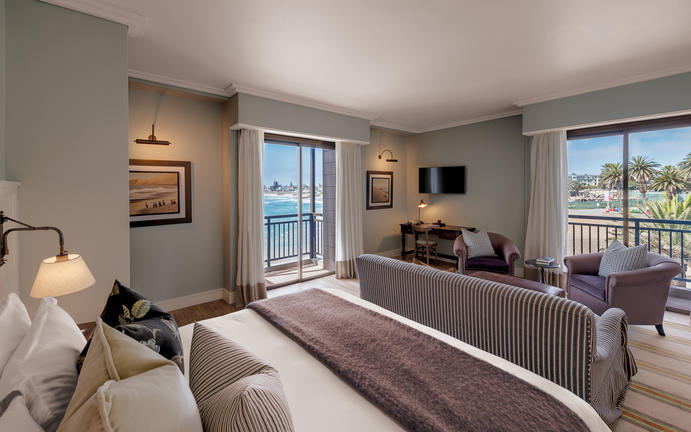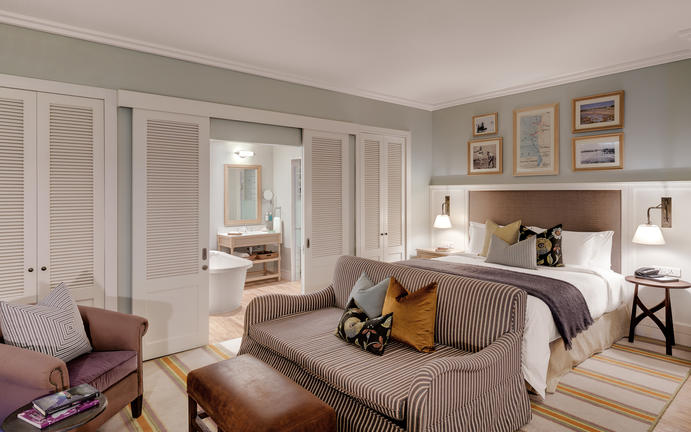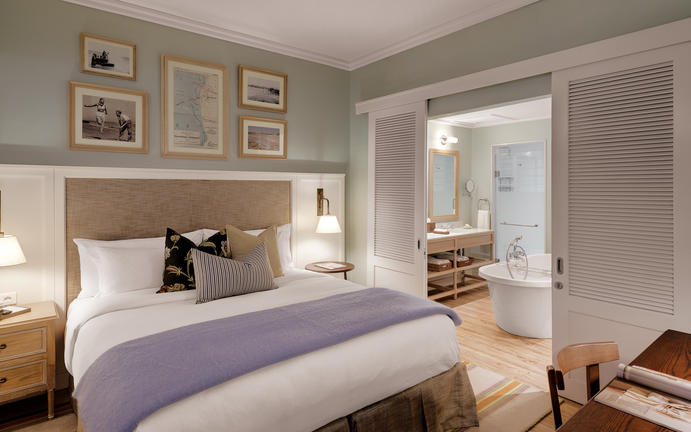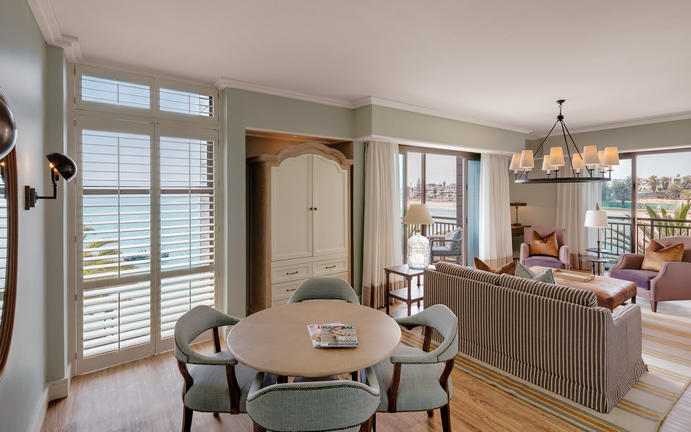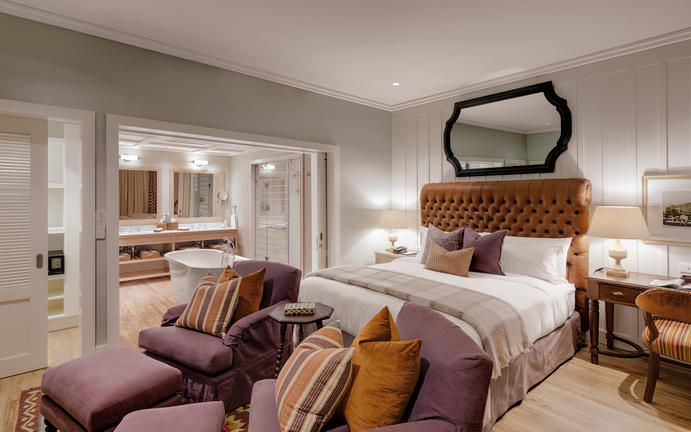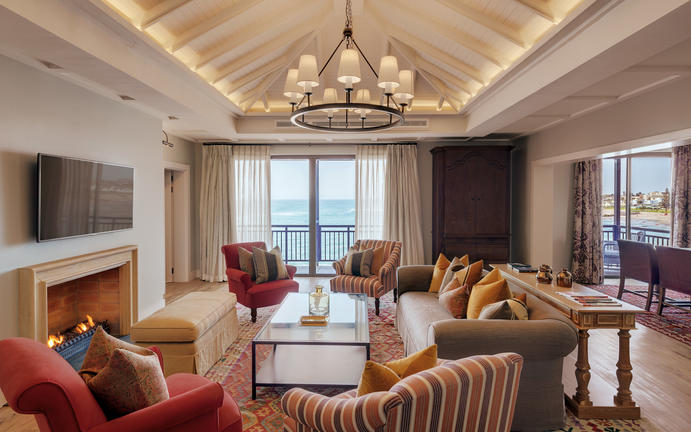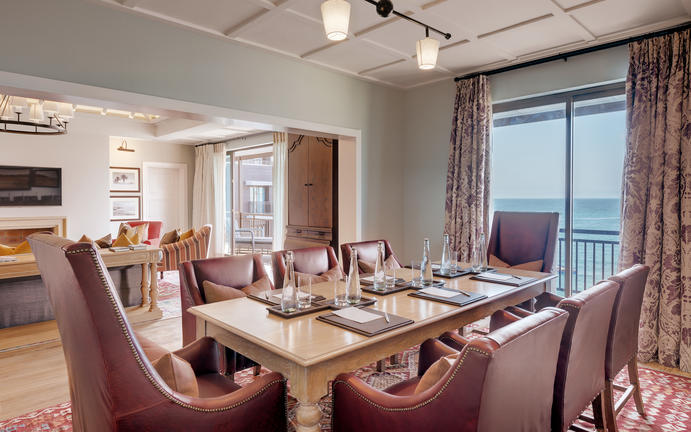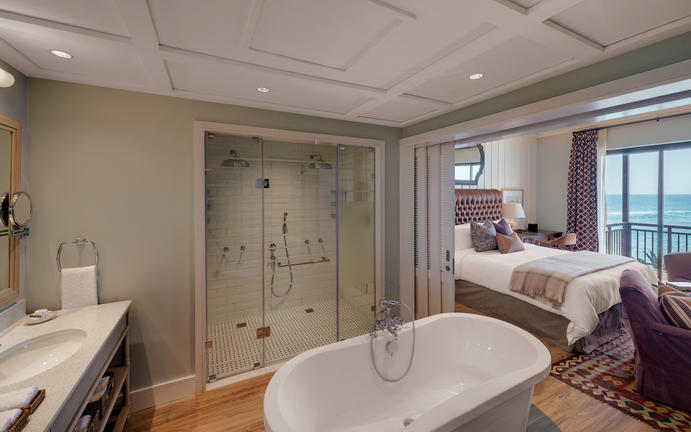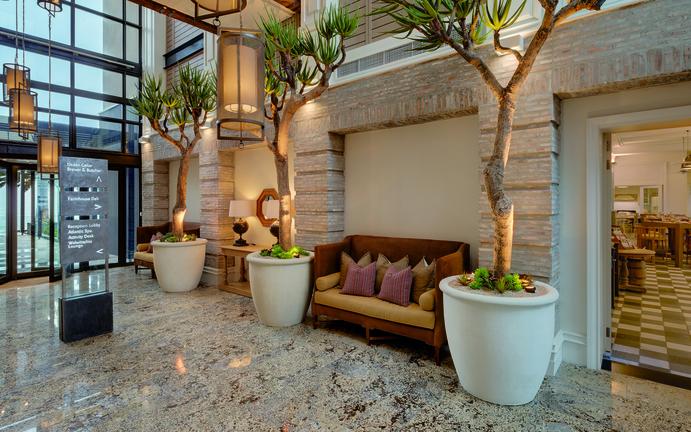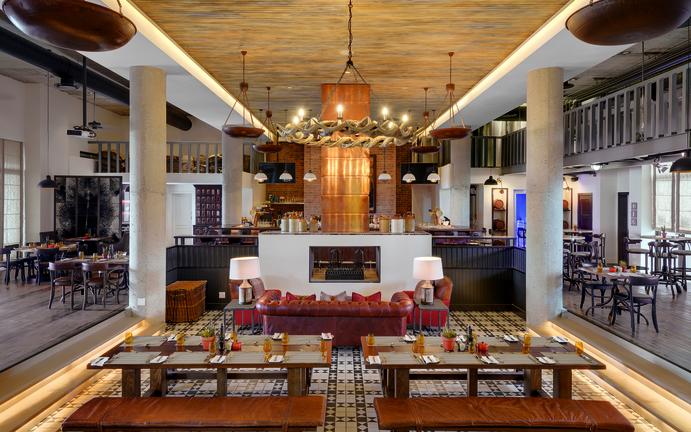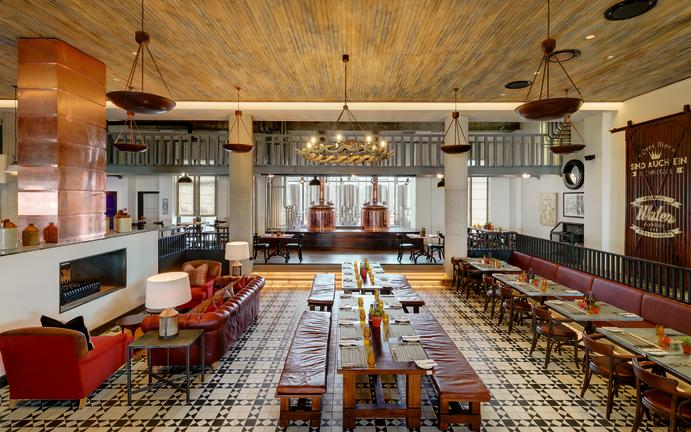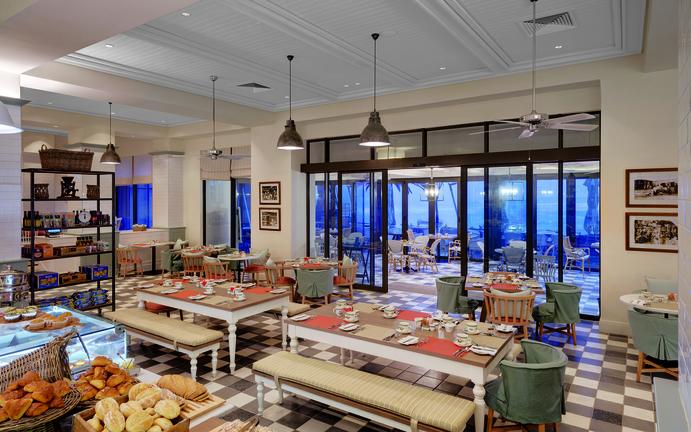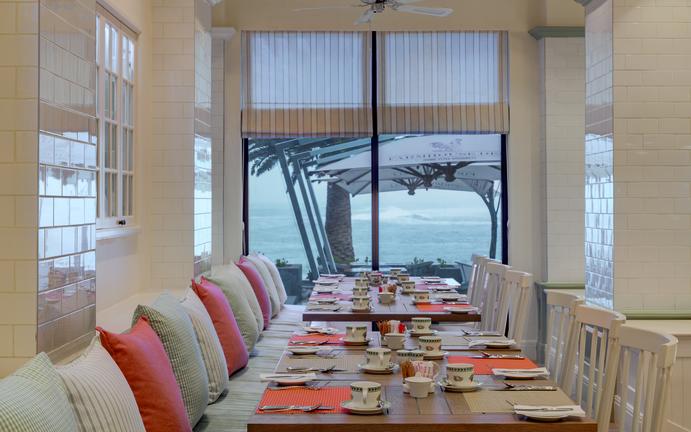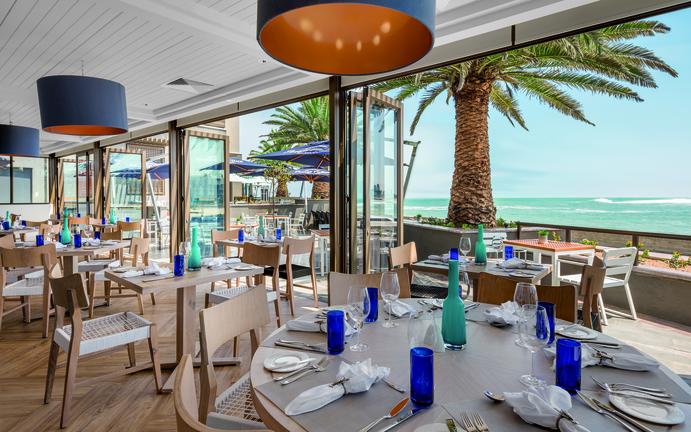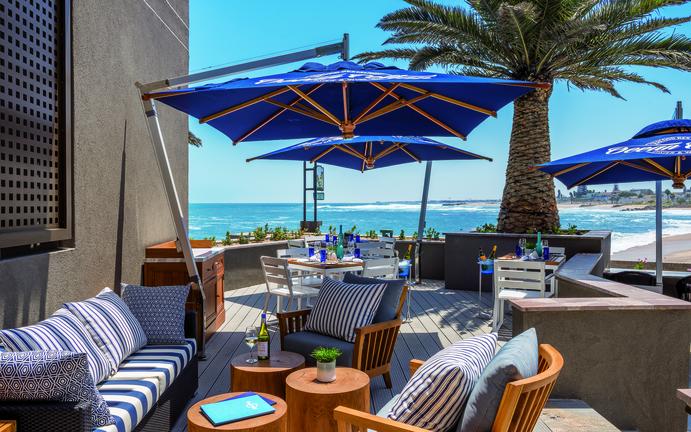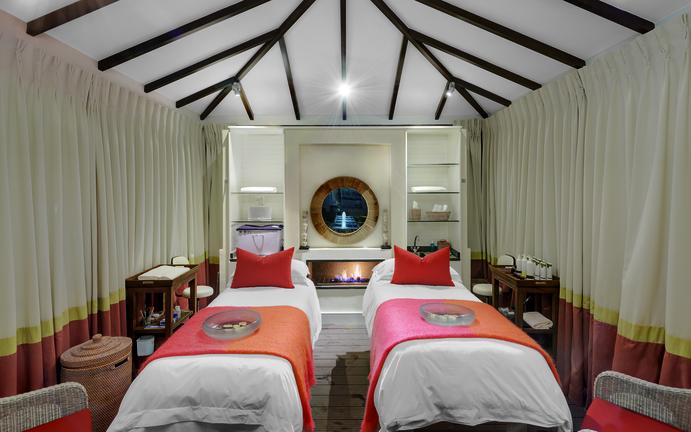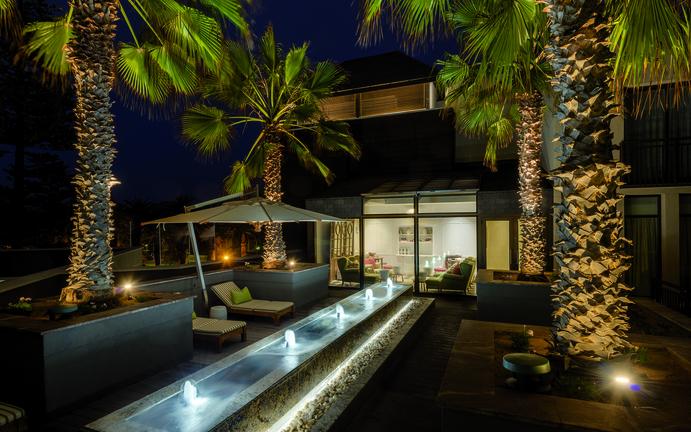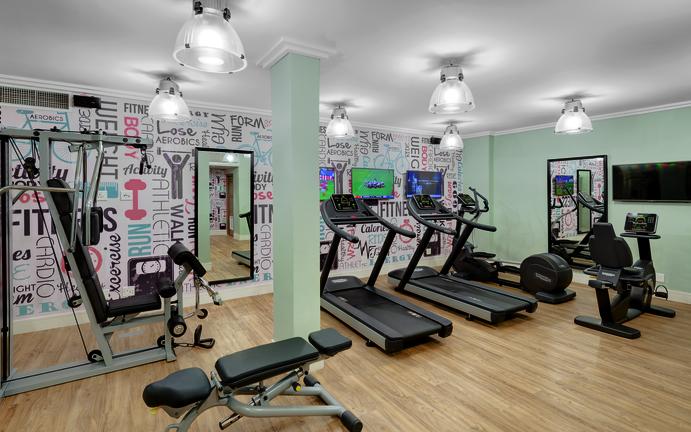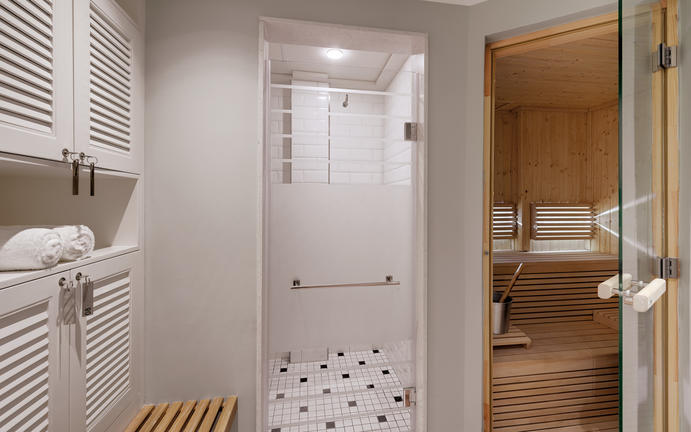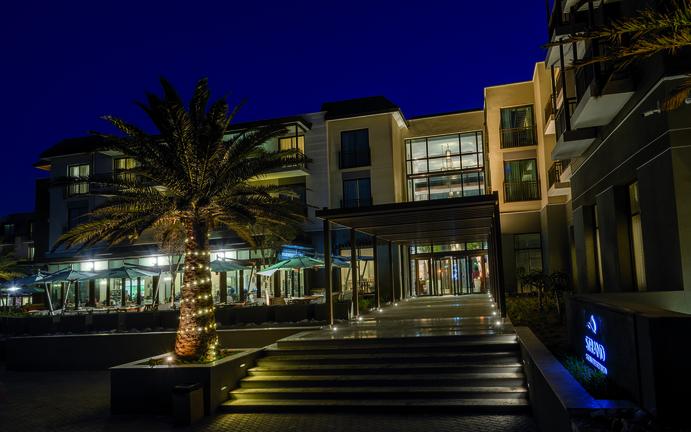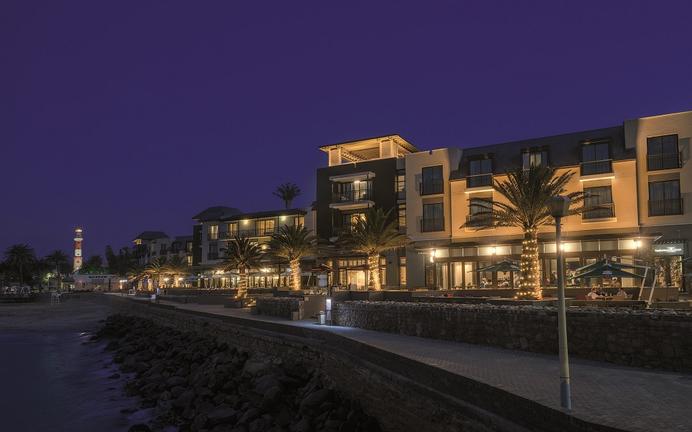 Your Stay
2 Nights
Bed and Breakfast
Fast Facts
4 Star
Hotel
Spoken Languages: Afrikaans, English, German
No. Rooms: 125
Special Interests: Adventure, Beach / Coastal, Birding, Cycling, Fishing, Flora, Golf, Gourmet, Hiking, History & Culture, Leisure, Nature, Relaxation, Shopping, Sports, Watersports, Wildlife
Mowani Mountain Camp
| Twyfelfontein
Mowani Mountain Camp offers luxury tented accommodation with magnificent desert views. Open air en-suite bathrooms and private decks give you great views of Damaraland and the reliability of nearby Twyfelfontein with its San engravings and paintings is contrasted by the elusive desert adapted elephants.
The Twyfelfontein conservancy has been protecting the southern most roaming ground of the black rhino and elusive desert elephant. Sustainable eco-tourism and community upliftment is of the utmost importance at Mowani. Guides from the local tribes compliment day-time game drives to track mountain zebra, kudu, springbok, klipspringer and if you are fortunate enough... the leopard! The adventurer in me took over at Mowani. Days were filled with game drives, hot air balloon trips over the Aba-Huab Valley, champagne breakfasts and al fresco meals amidst the dusky landscape beneath Mopani trees.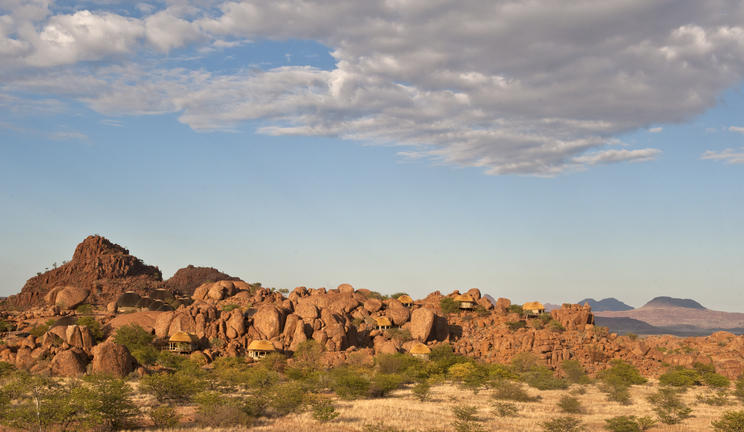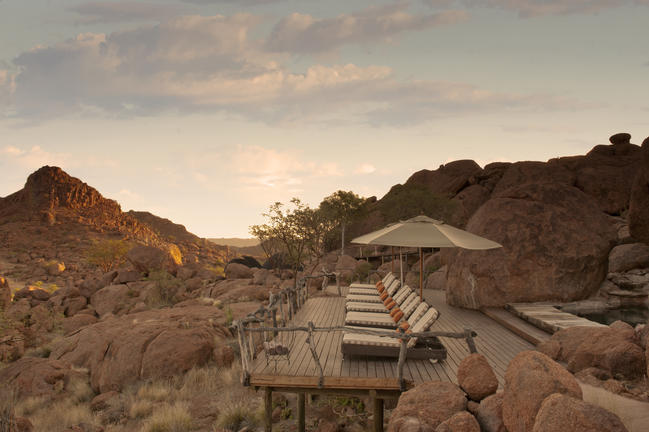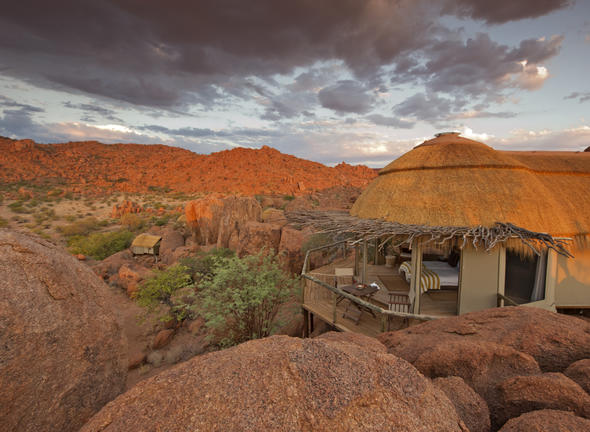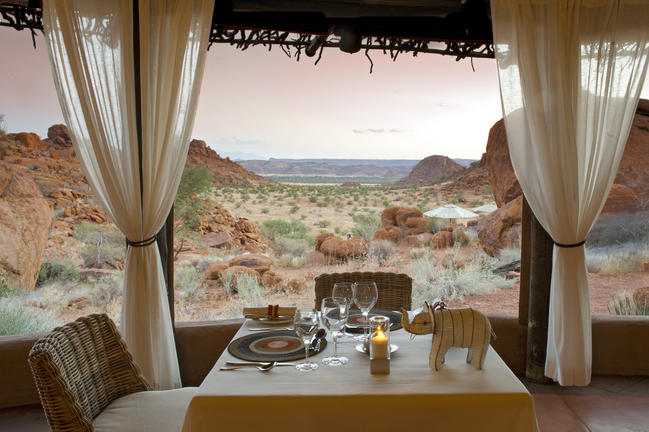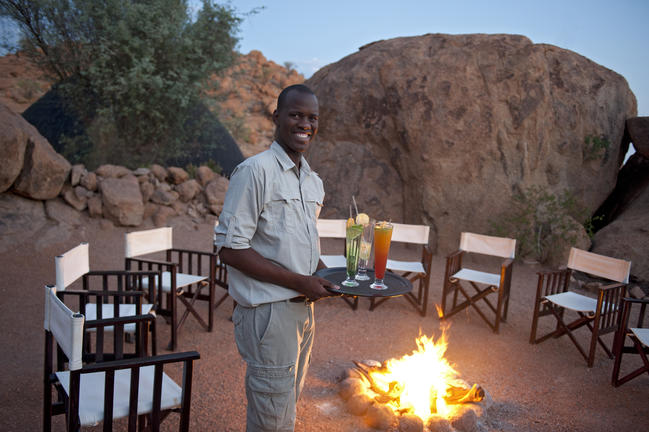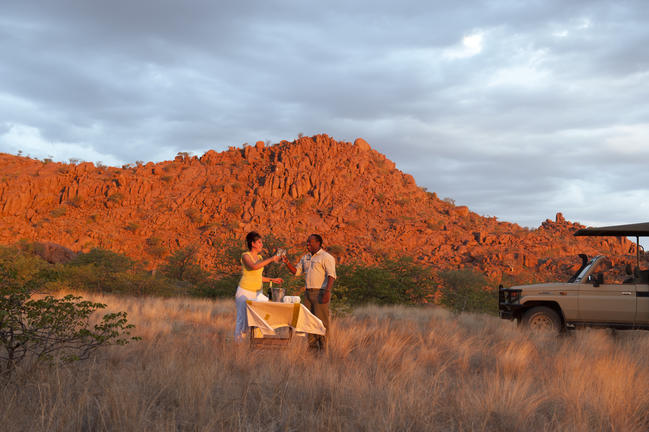 Your Stay
2 Nights
Full Board - Dinner, Bed, Breakfast and Lunch
All Local Brands (Spirits, Wine and Beers) Included
Little Ongava
| Ongava Private Game Reserve
Designed for privacy, luxury and an intimacy with the land, Little Ongava is arguably Namibia's most luxurious accommodation with pristine views across the Ongava plains.
Little Ongava is perched on the crest of a hill commanding magnificent vistas of the plains stretching for miles to the horizon, offering an extraordinary experience as the focal point of an Etosha journey.
This intimate camp has only three spacious suites each with its own plunge pool, en-suite bathroom, "sala", and outdoor shower. The lounge and dining areas have wonderful views of a productive waterhole below the camp, the open deck allowing for relaxed, stylish dining under the African sky. Guests at Little Ongava share a dedicated guide and vehicle, ensuring the best possible nature experience at one of Africa's great wildlife destinations. Day and night wildlife-viewing drives, visiting hides overlooking waterholes, walks and white rhino approaching with experienced guides can all be enjoyed exclusively on this reserve. Game drives and day trips into nearby Etosha National Park are also offered.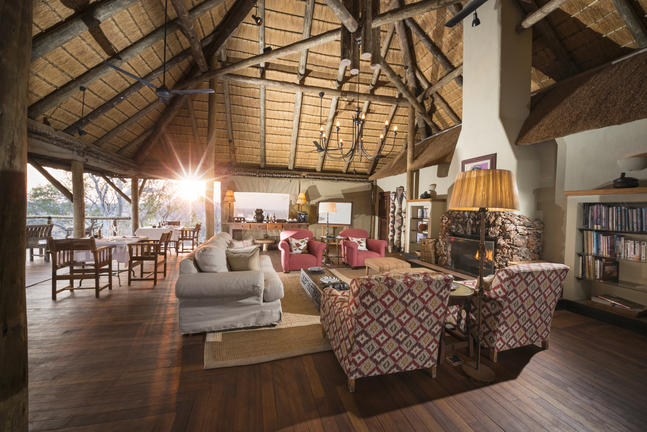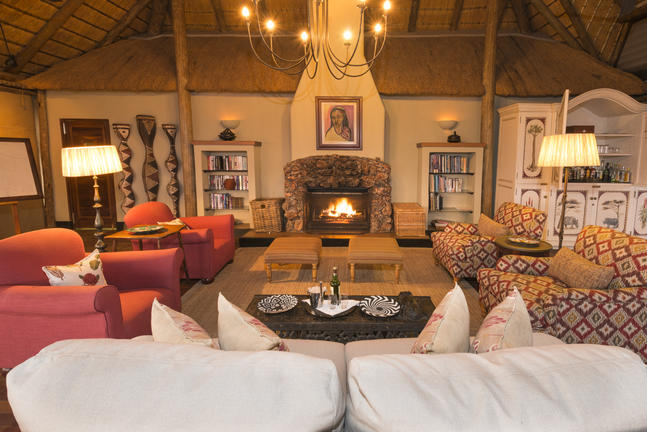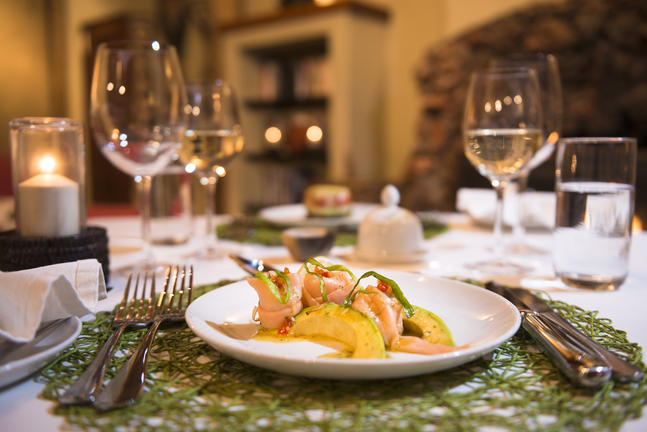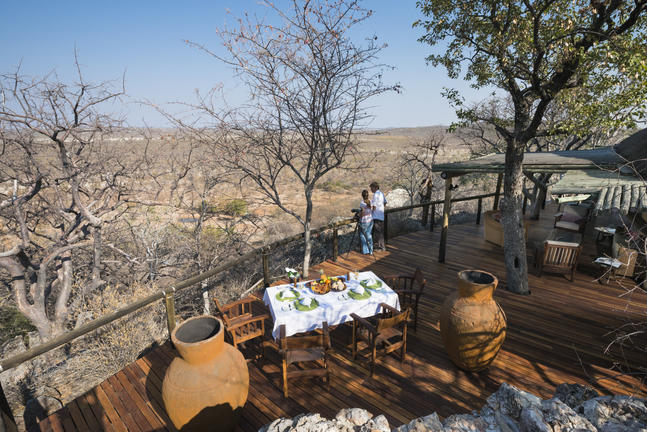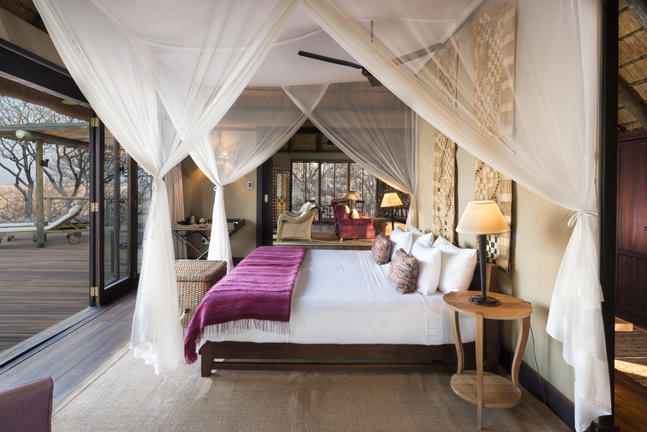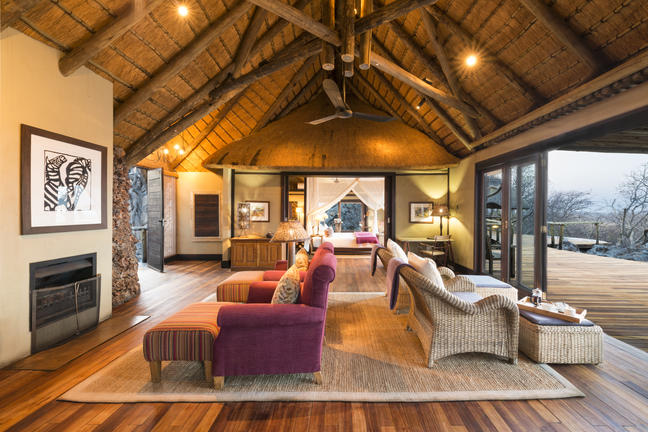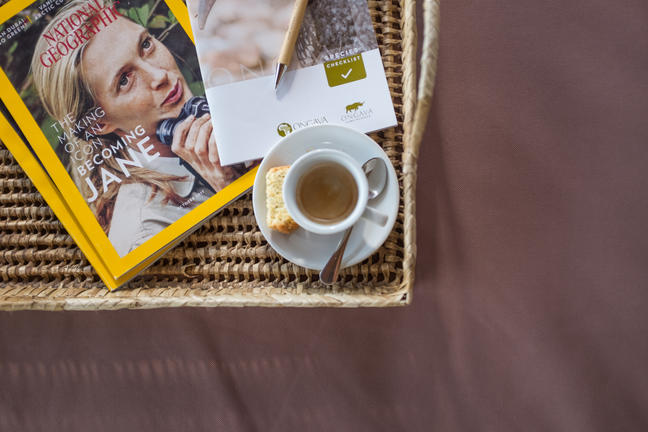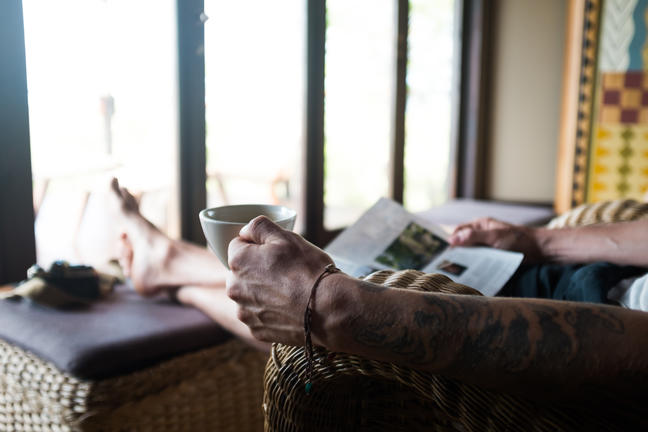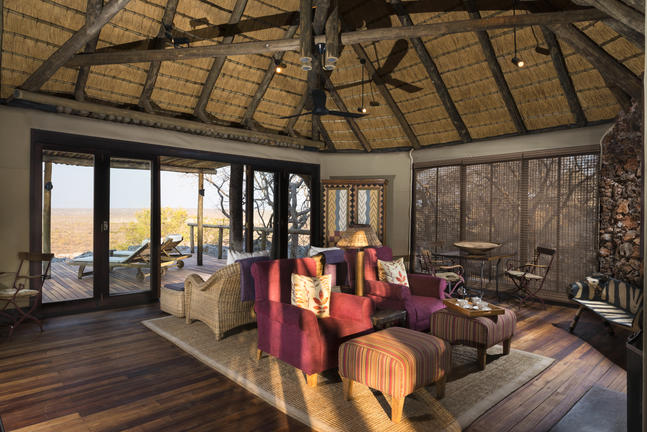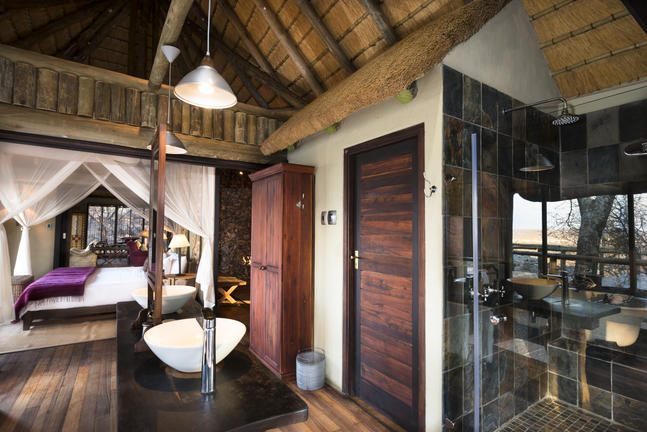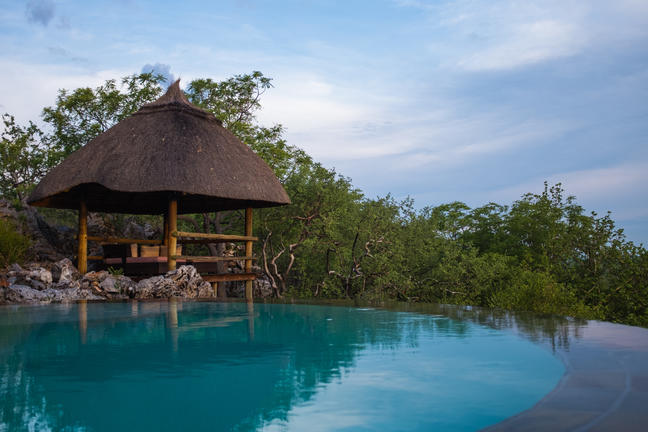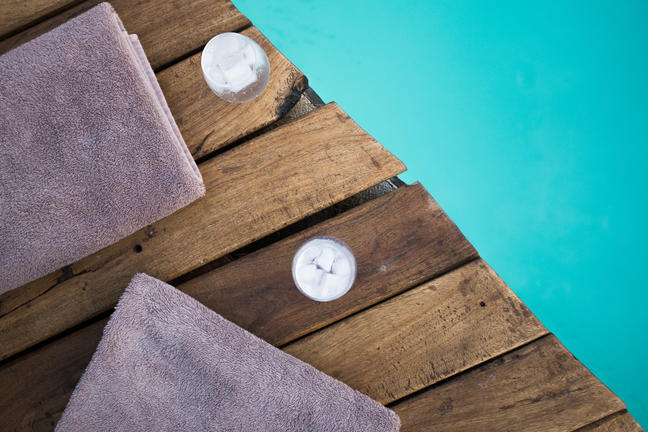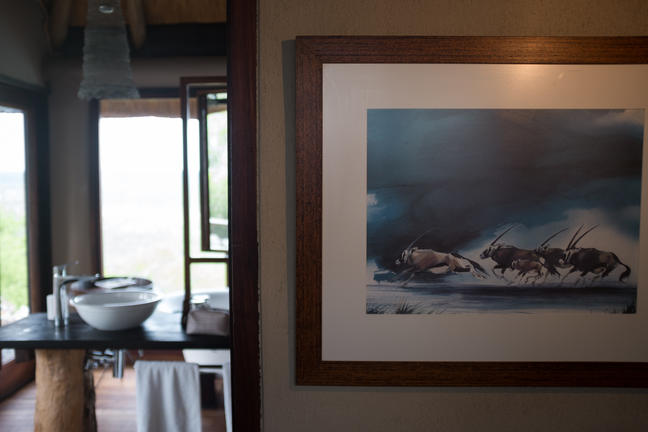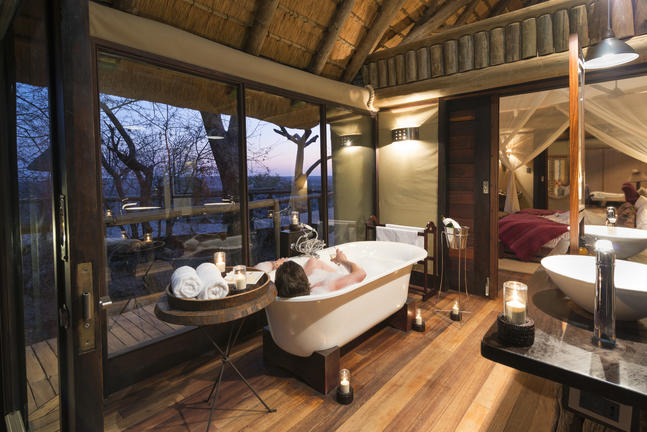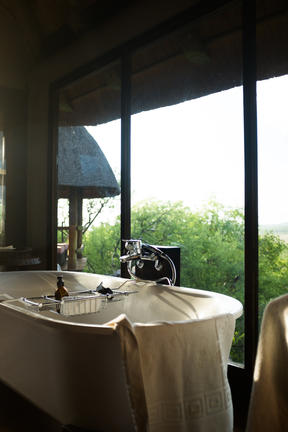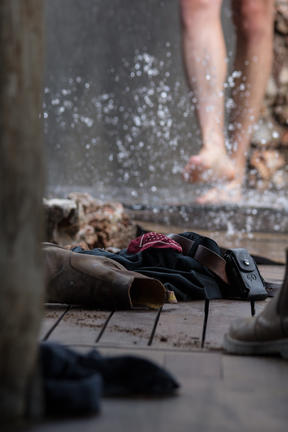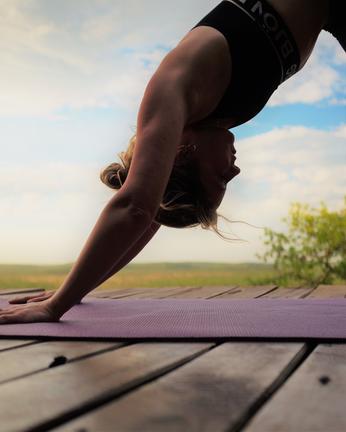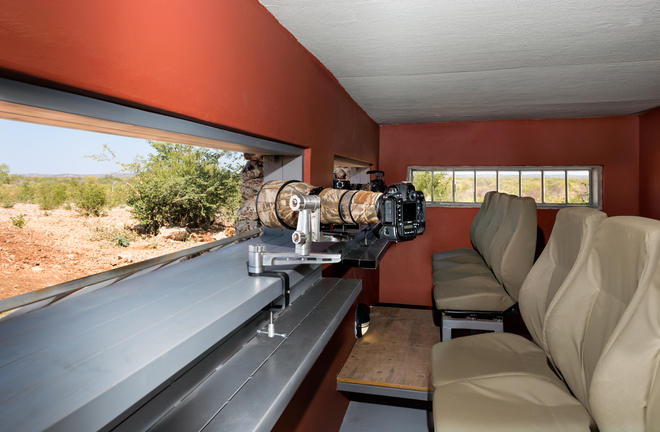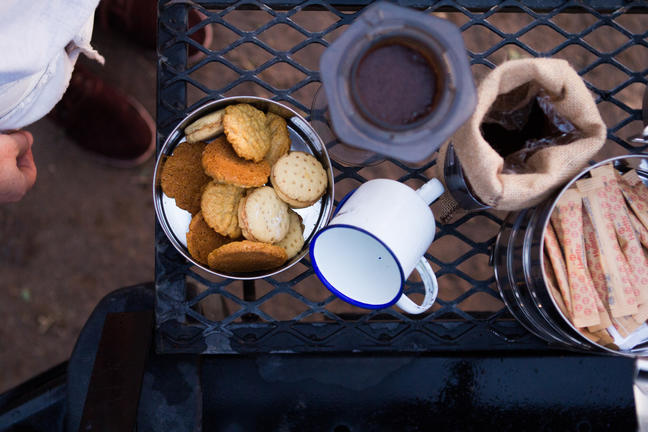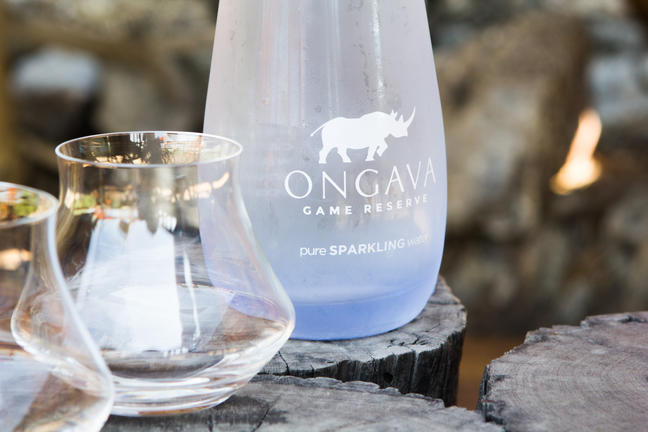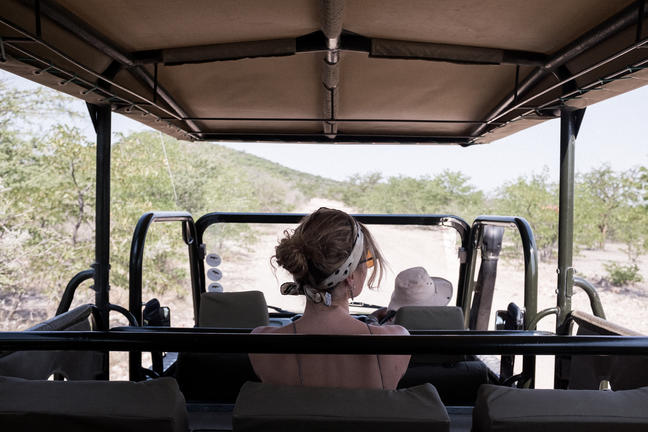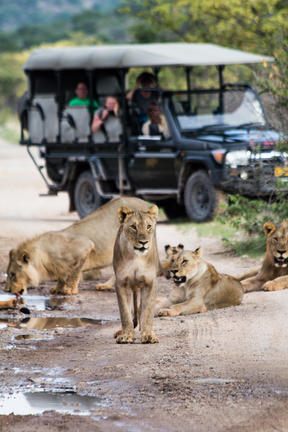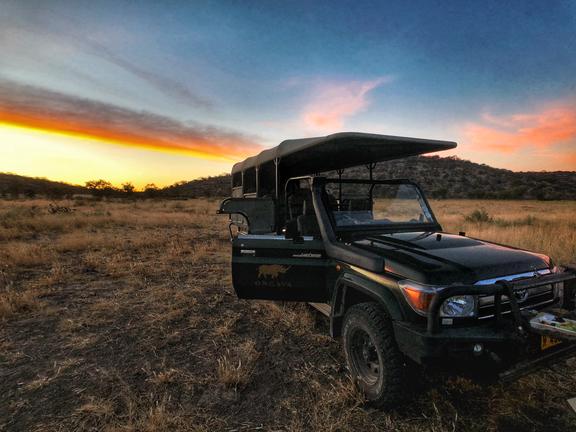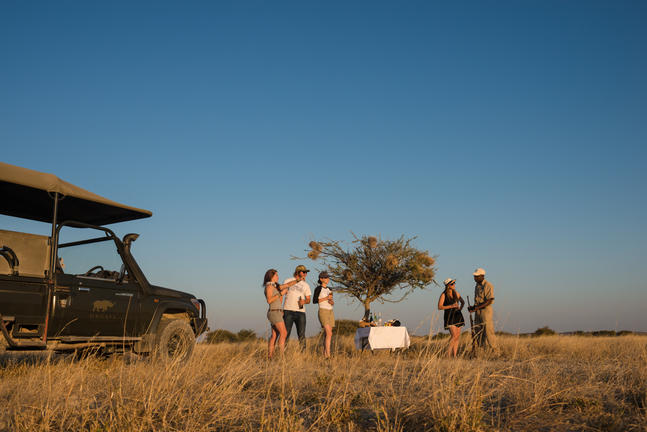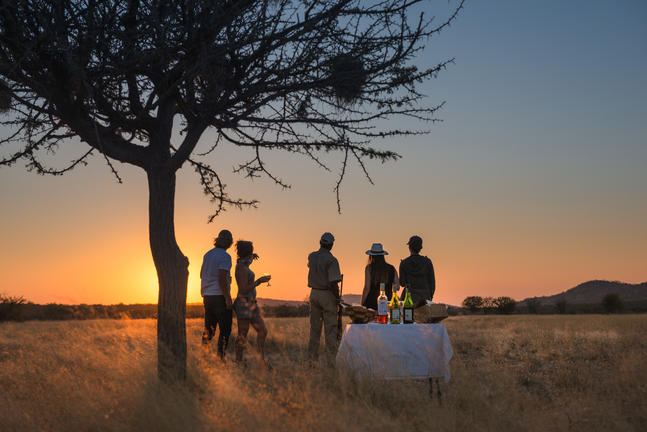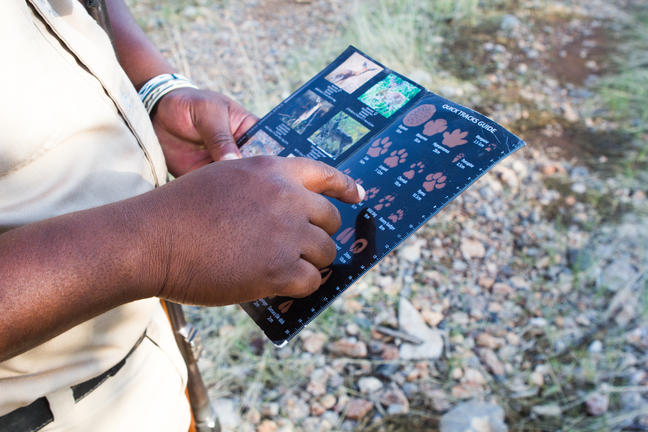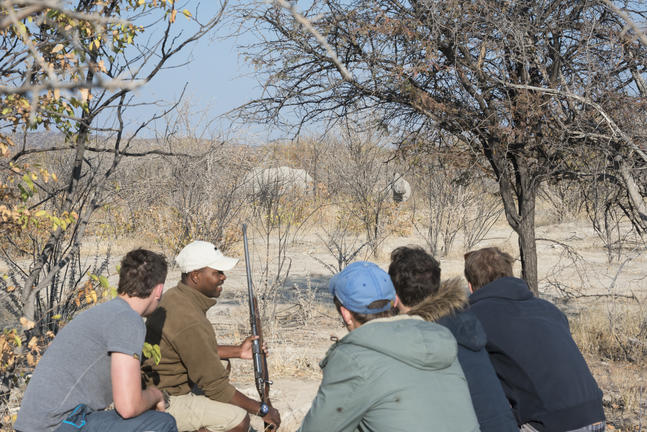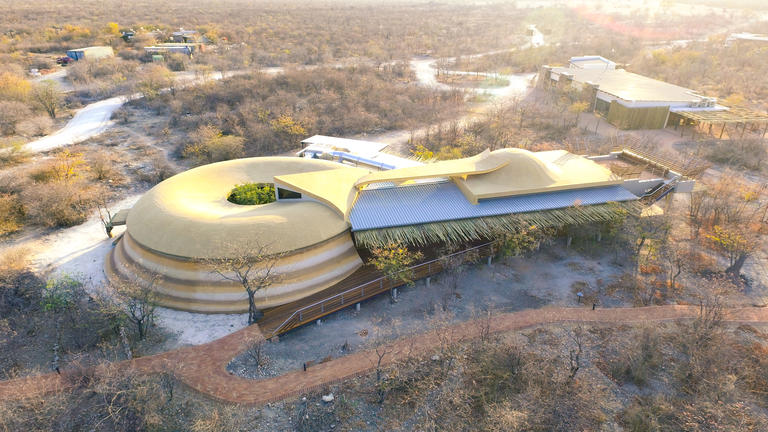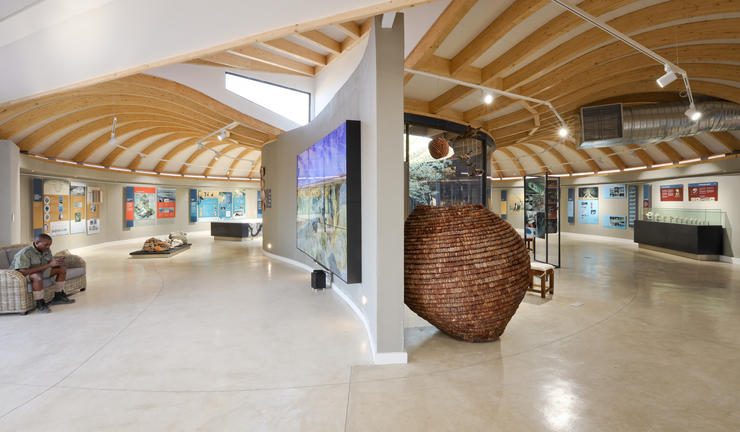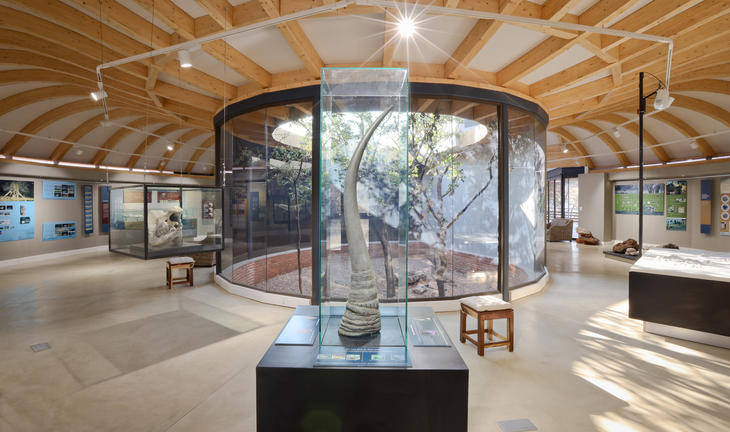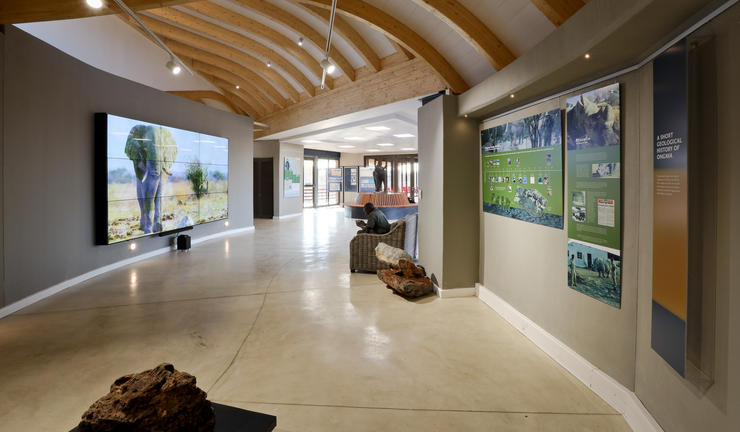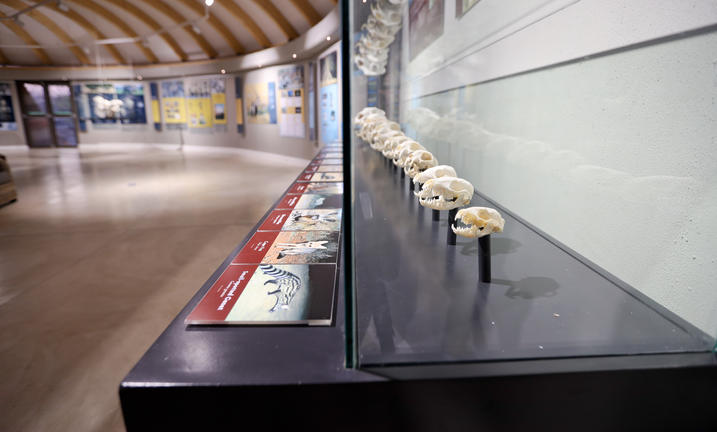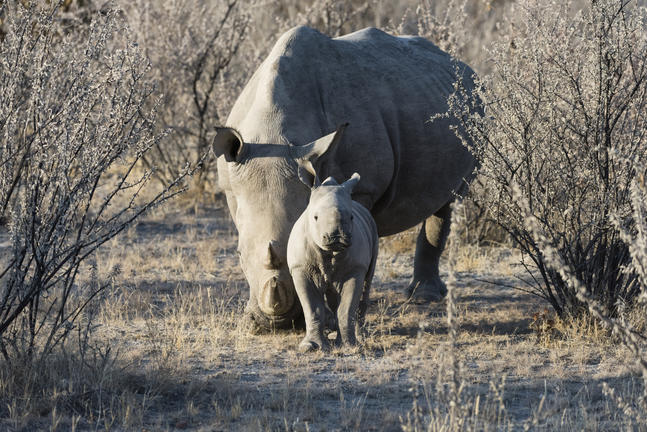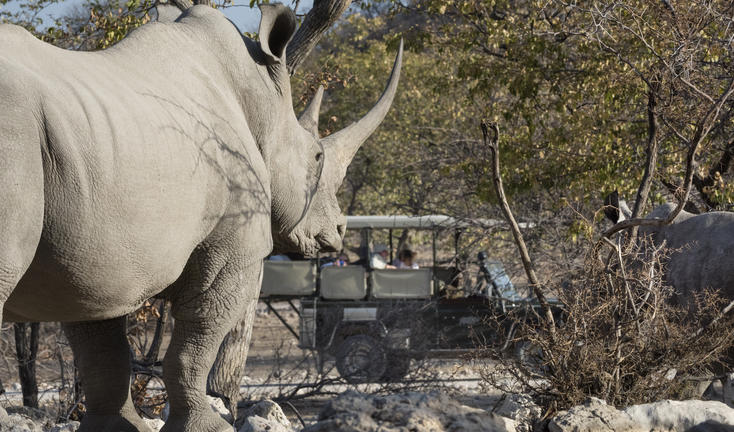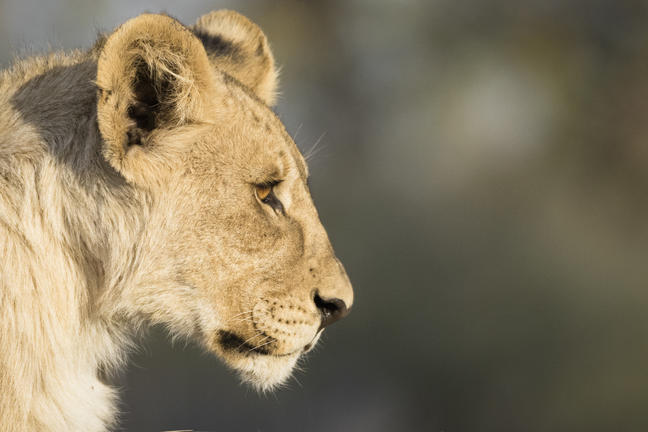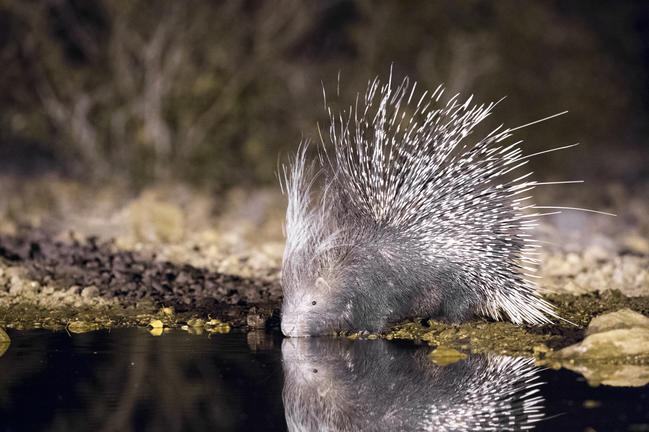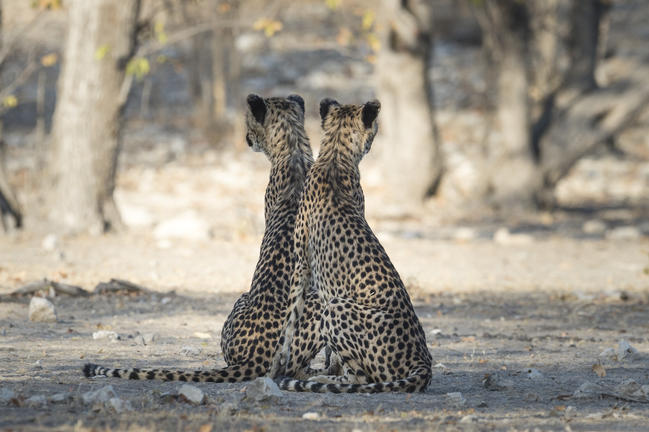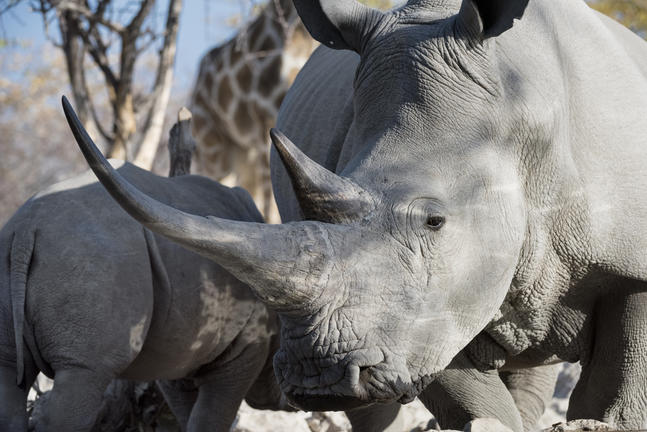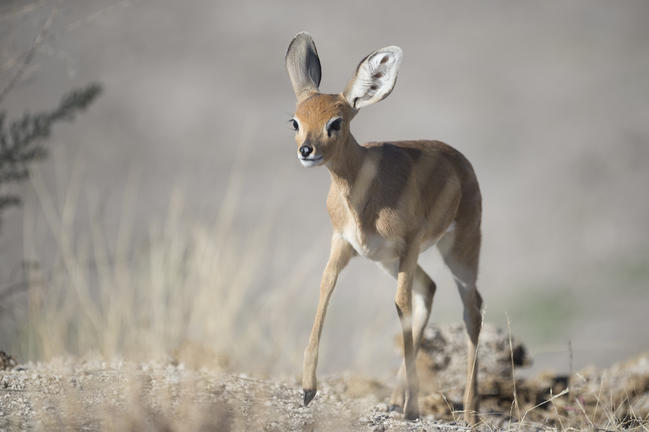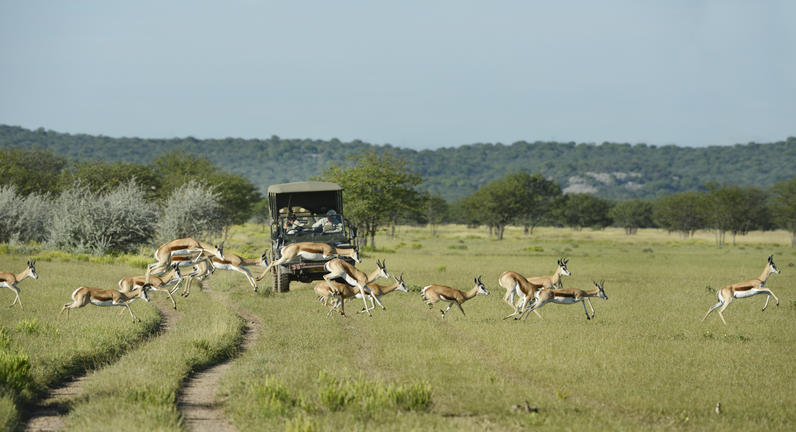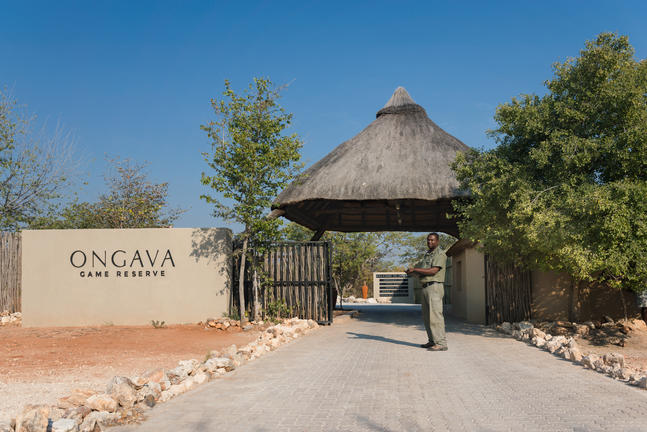 Your Stay
2 Nights
Fully Inclusive - Bed, All Meals, Fees and Activities
All Local Brands (Spirits, Wine and Beers) Included
Fast Facts
5 Star
Safari Lodge
Spoken Languages: Afrikaans, English
No. Rooms: 3
Special Interests: Birding, Flora, Hiking, Leisure, Nature, Relaxation, Wildlife, Wine
Onguma The Fort
| Onguma Game Reserve
Onguma The Fort is unlike any other, the only one of its kind in Namibia.
It is built in exactly the right spot to give guests probably one of the best sunset views in the whole of Namibia - overlooking the beautiful scarceness of the Etosha Pans, decorated only with its wild animals and hundreds of Camel Thorn trees.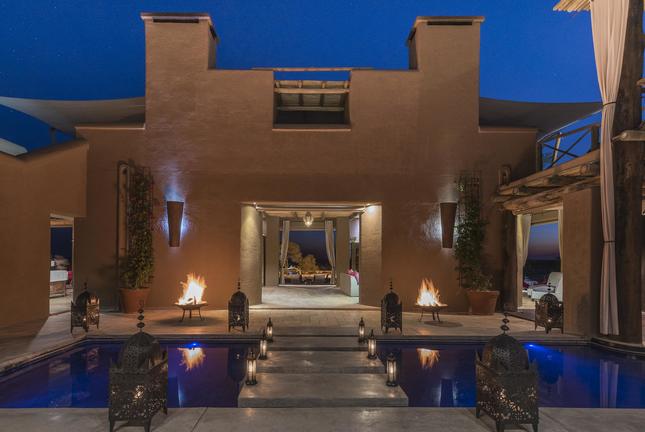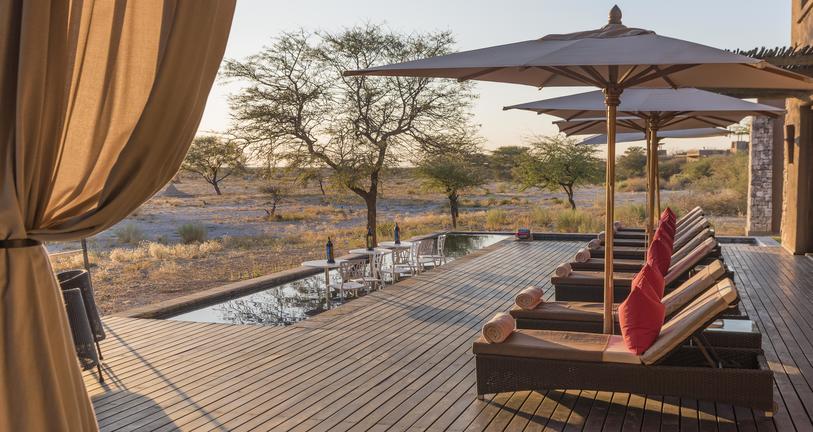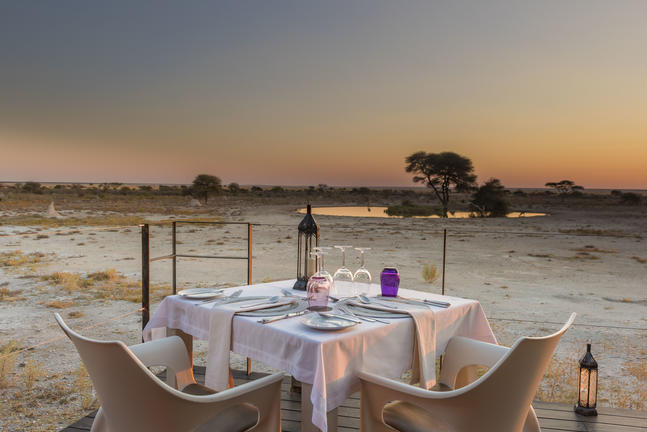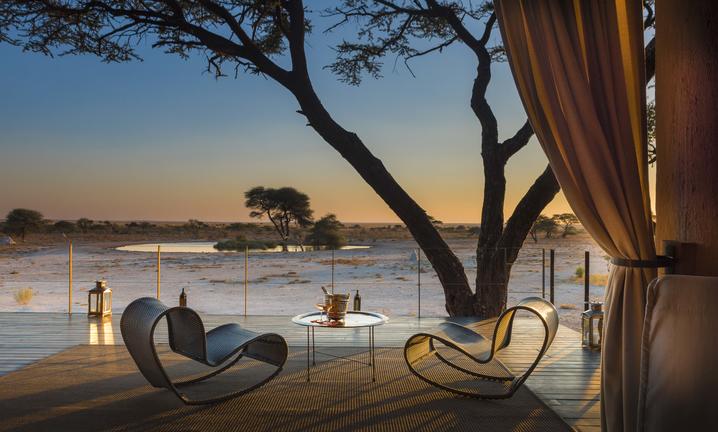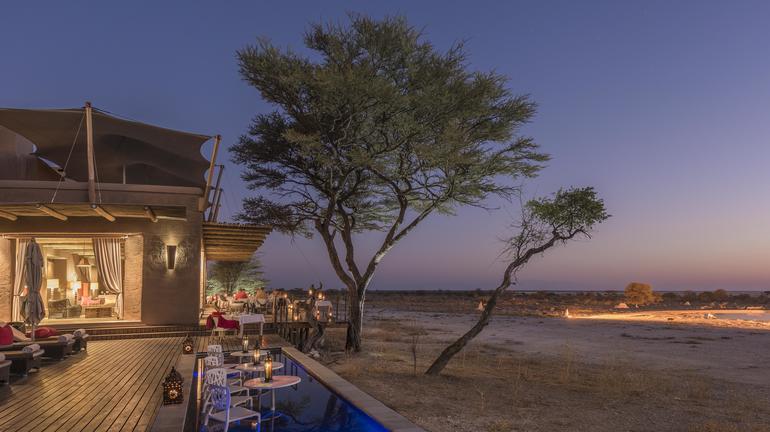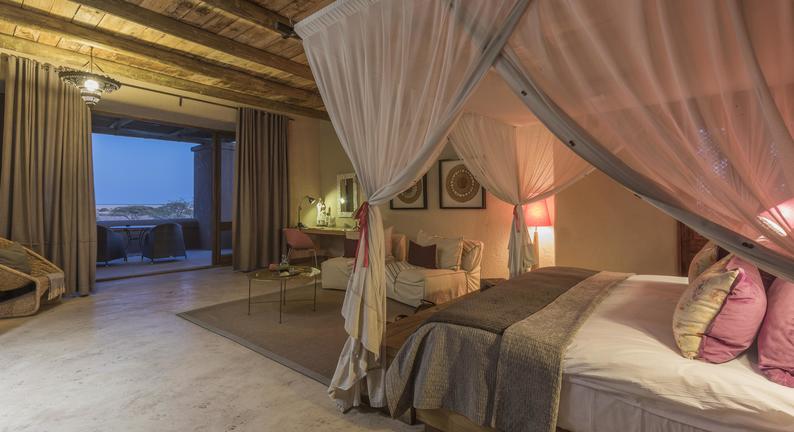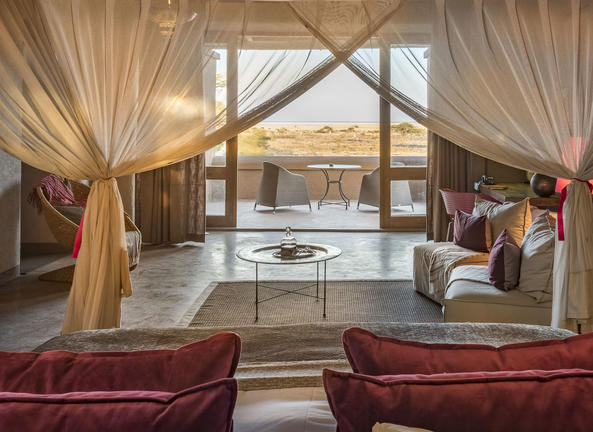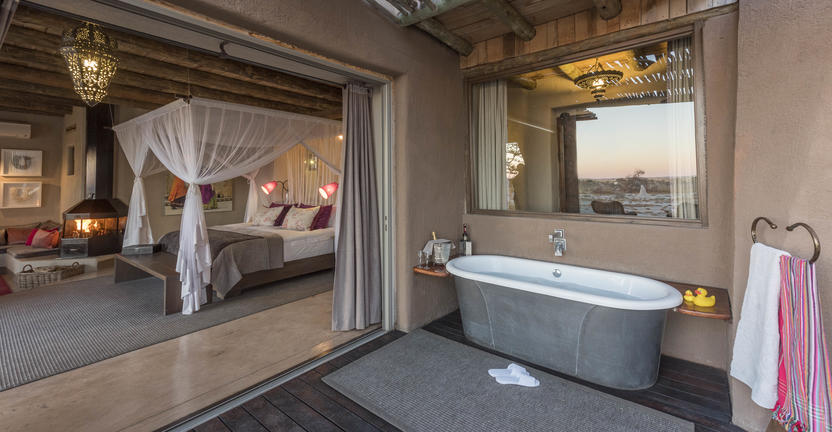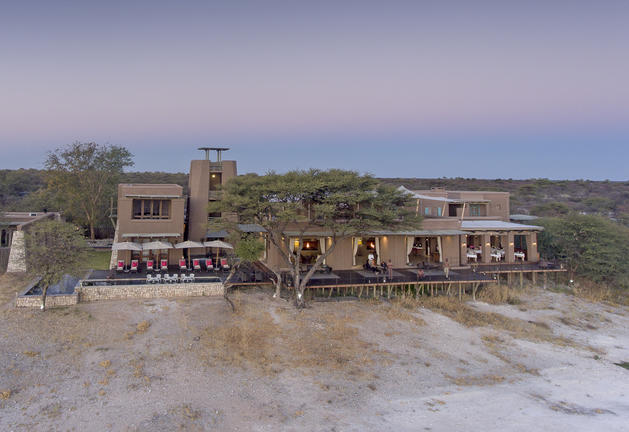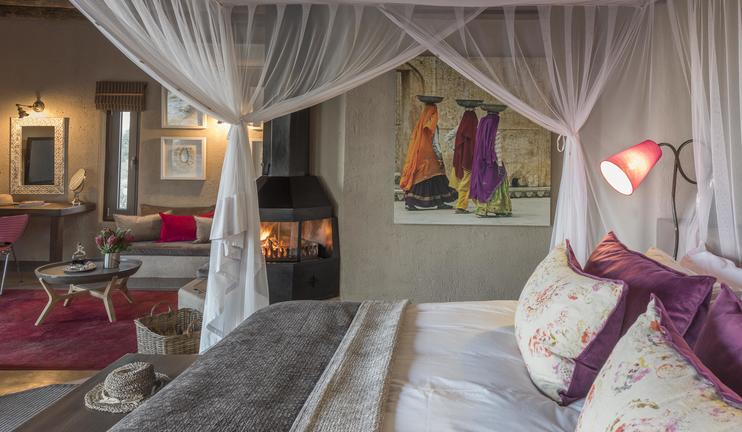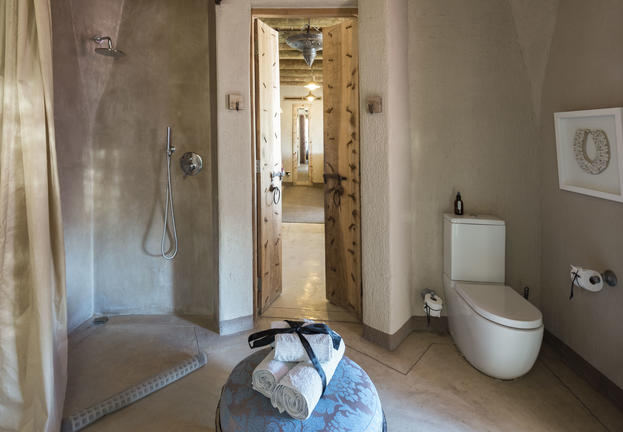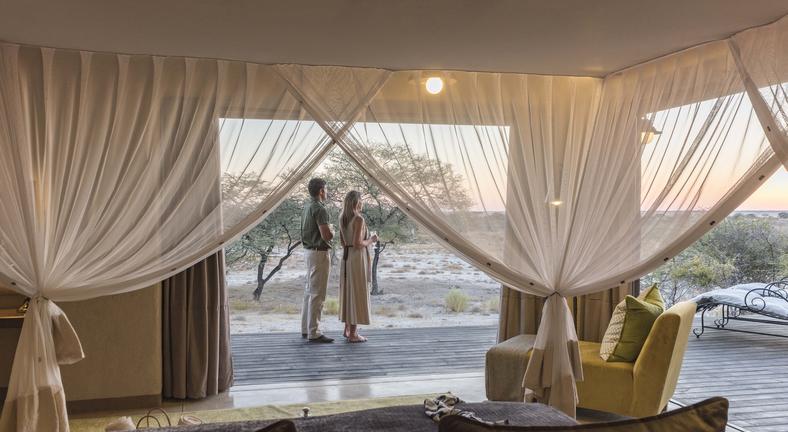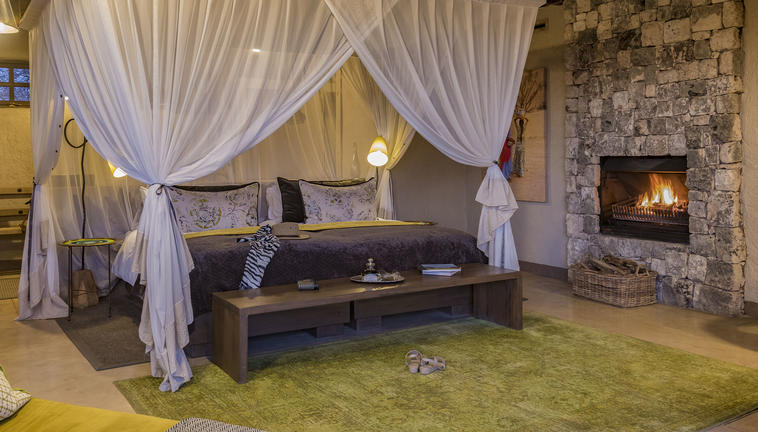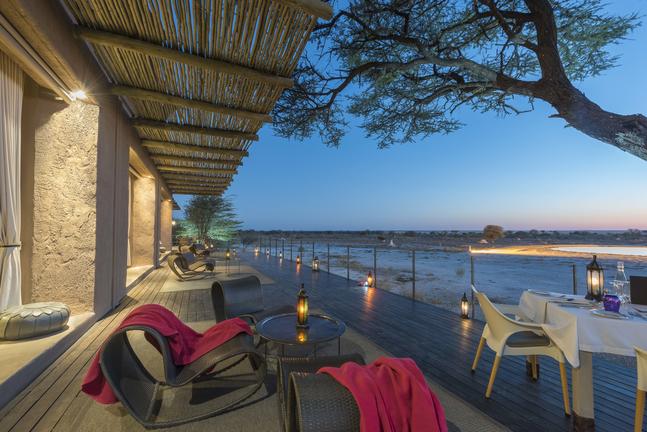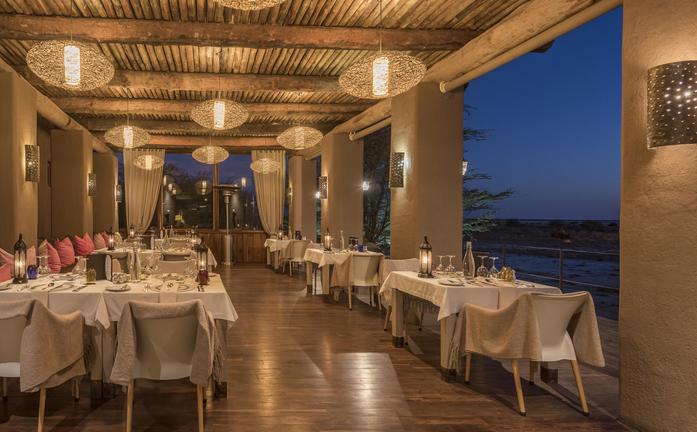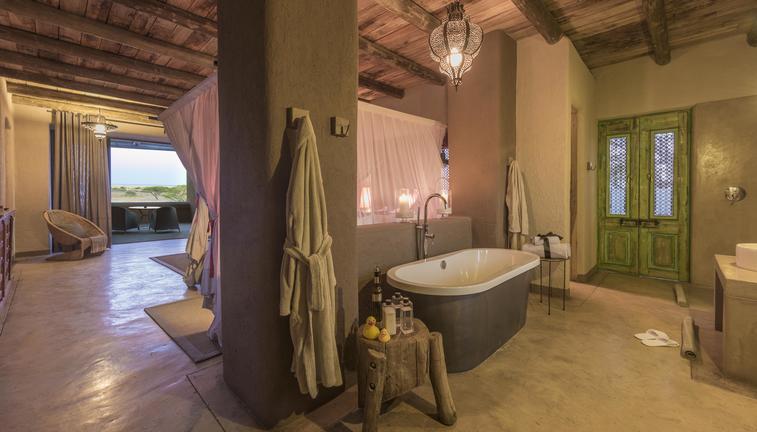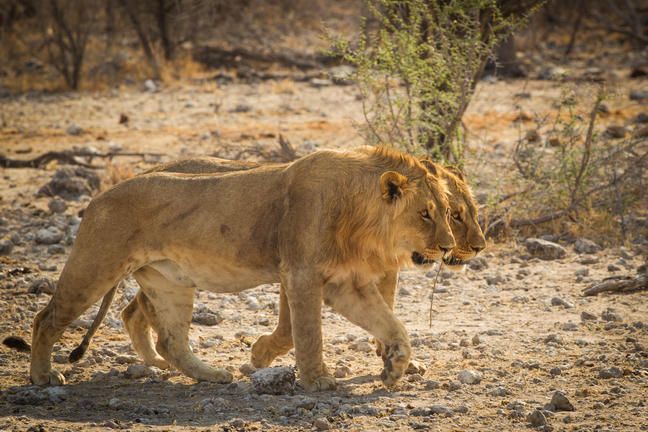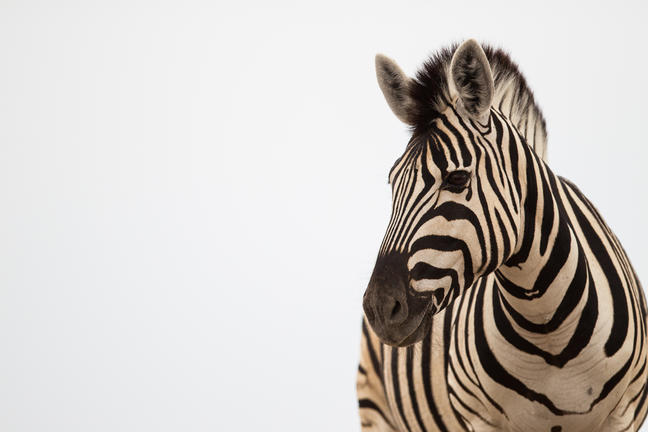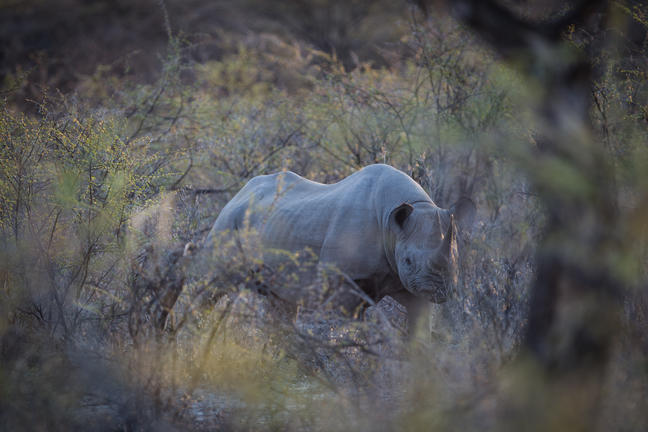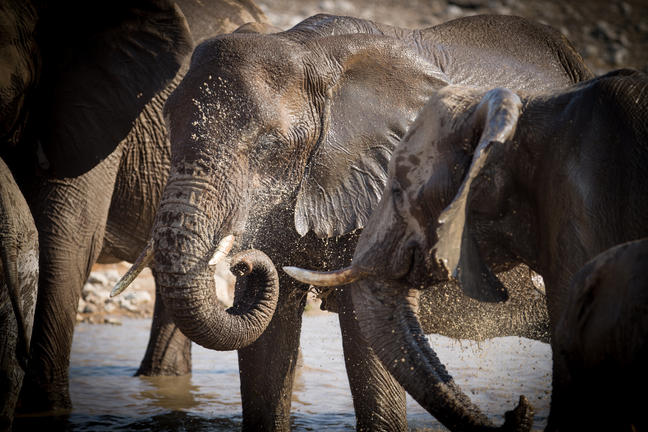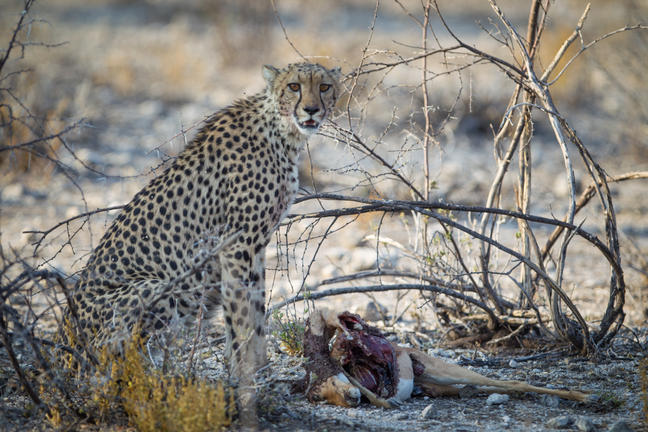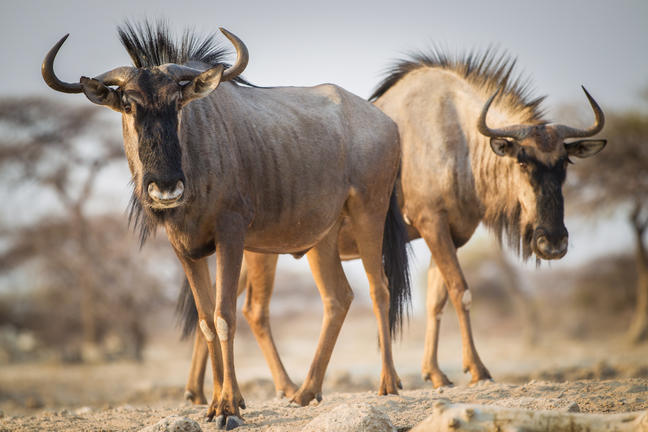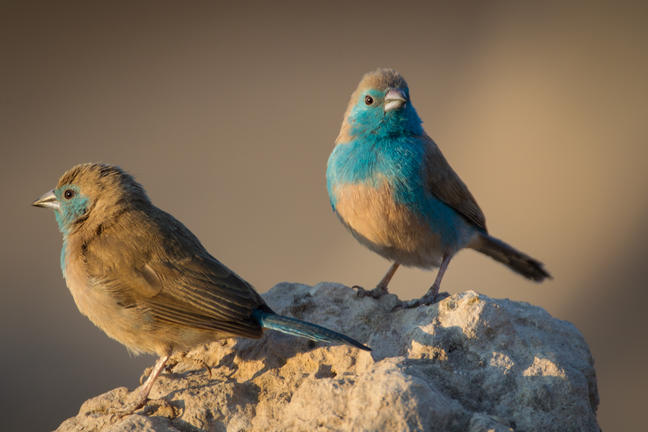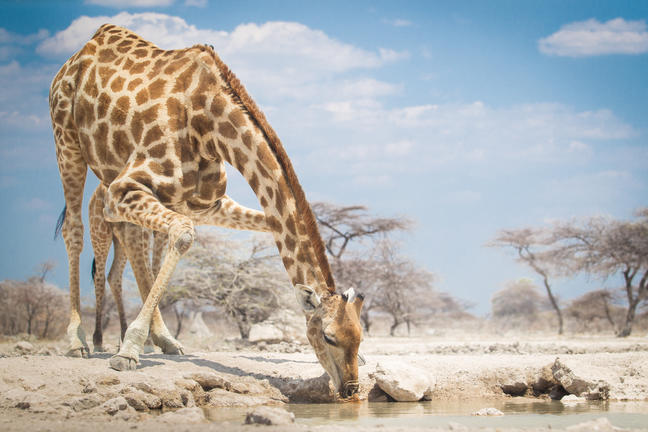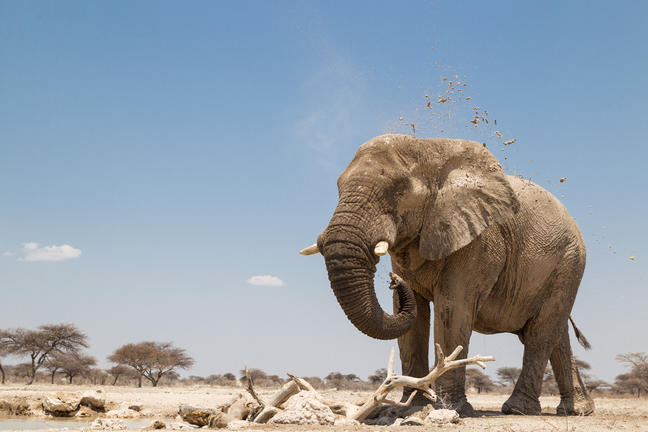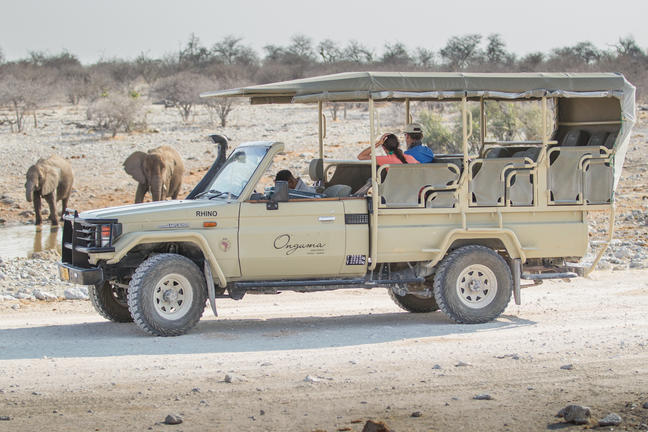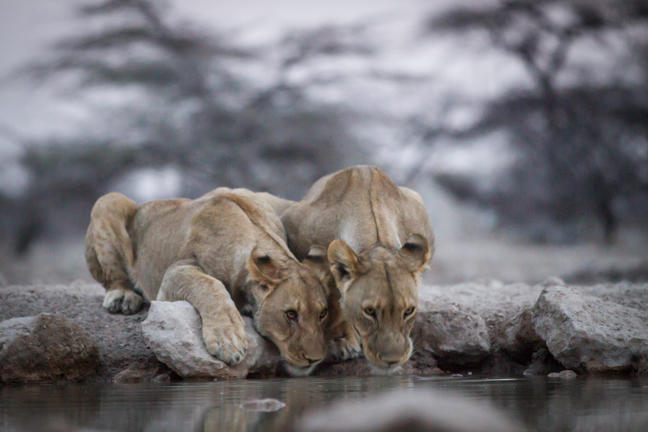 Your Stay
1 Night
Fully Inclusive - Bed, All Meals, Fees and Activities
All Local Brands (Spirits, Wine and Beers) Included
Fast Facts
5 Star
Safari Lodge
Spoken Languages: Afrikaans, English, German
No. Rooms: 13
Special Interests: Adventure, Birding, Gourmet, Leisure, Nature, Relaxation, Star Gazing, Wildlife, Wine
Okonjima Luxury Bush Camp
| Okonjima Nature Reserve
The elegant Luxury Bush Camp is situated within the 2 000-ha enclosed wilderness area of Okonjima Nature Reserve, only 2.5 km from the Okonjima Plains Camp.
The Luxury Bush Camp consists of 8ight thatched, African-style chalets, a junior suite and three en-suite safari tents for pilots & guides.
The Luxury Bush Camp consists of:
Eight thatched, safari-chic chalets with earthy tones and African design elements.
Each of the private chalets are between 80-100 metres away from one other.
The junior suite.
A Camelthorn pod-shaped lapa that encompasses the reception area, curio shop, a cosy lounge area with inside and outside fireplaces, a restaurant and dining area. It looks out onto the waterhole.
A secluded, private swimming pool.
A Wi-Fi hotspot and has cellphone reception as well as undercover, private parking.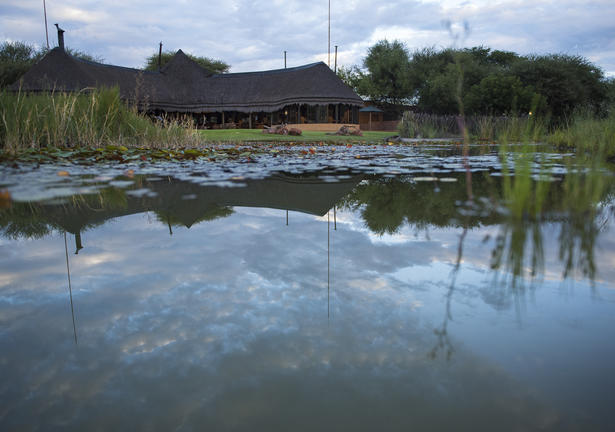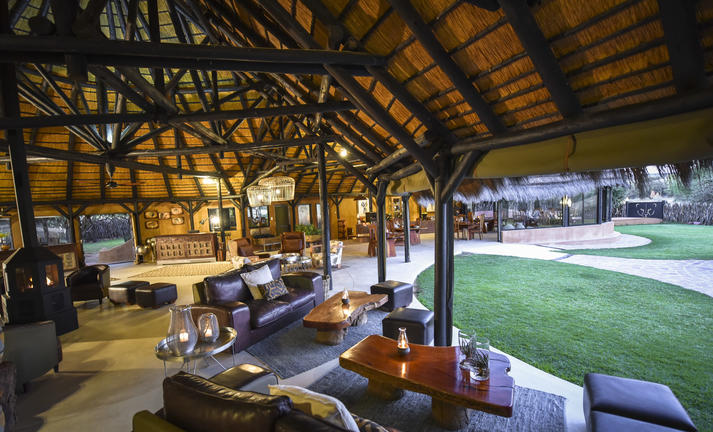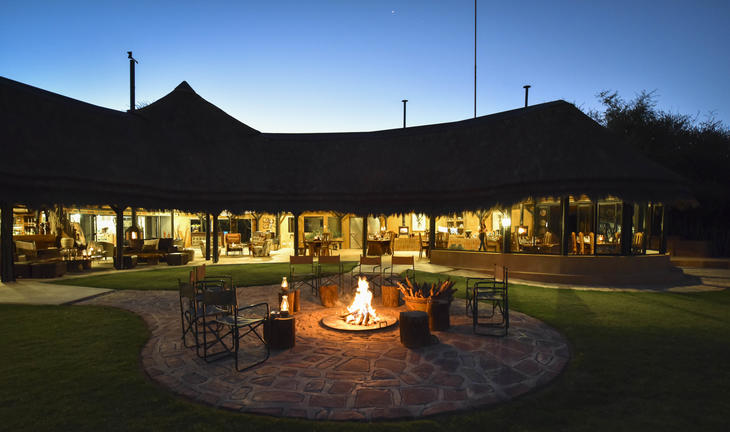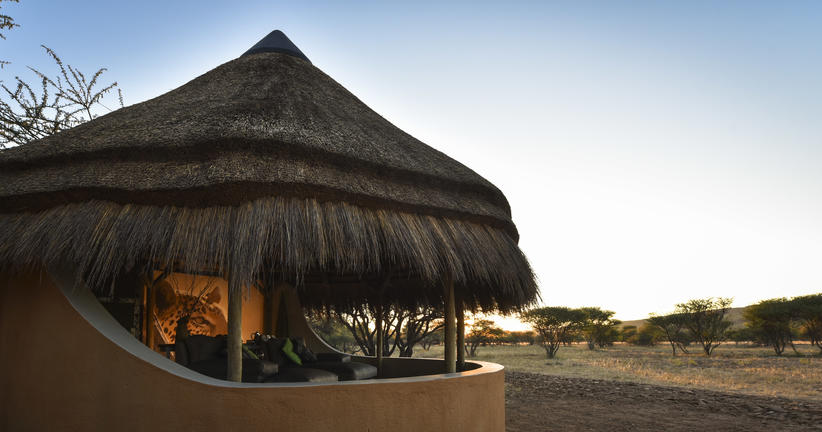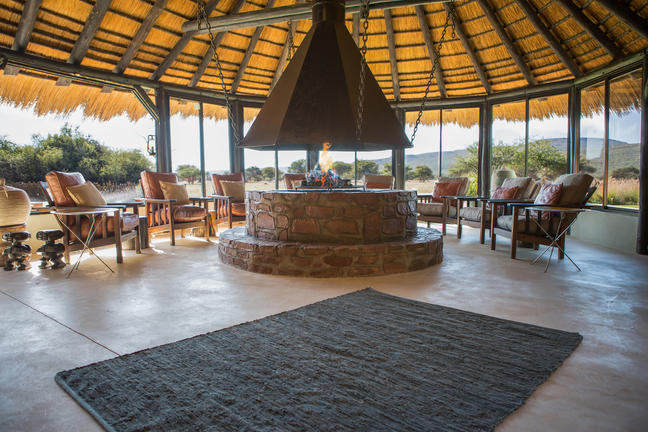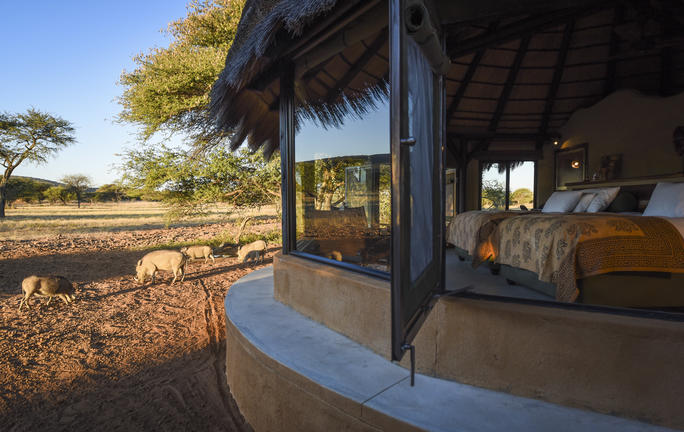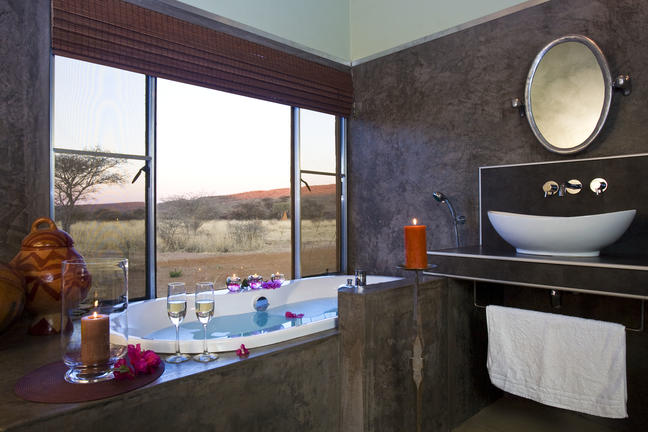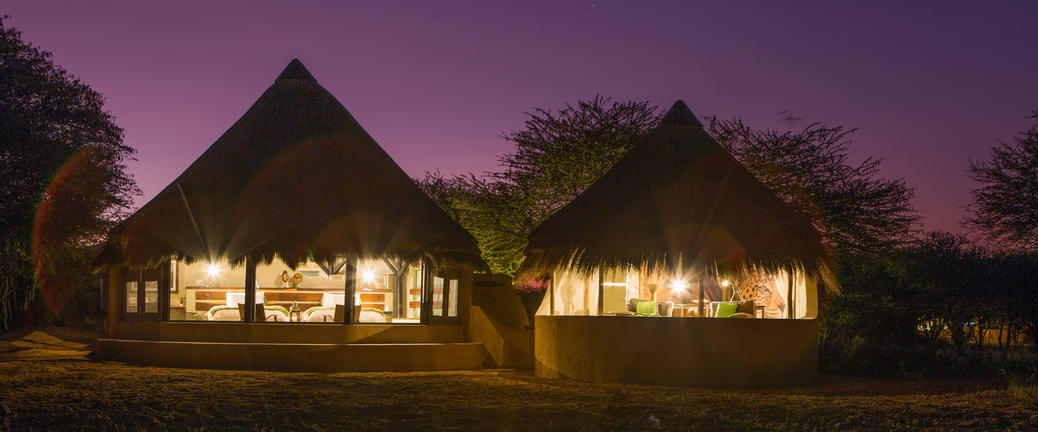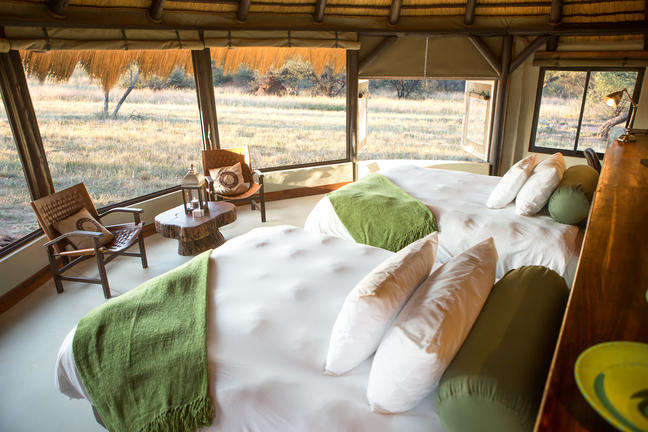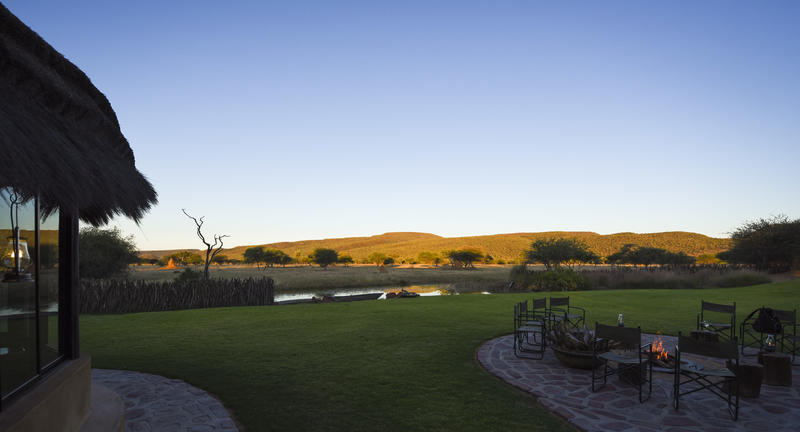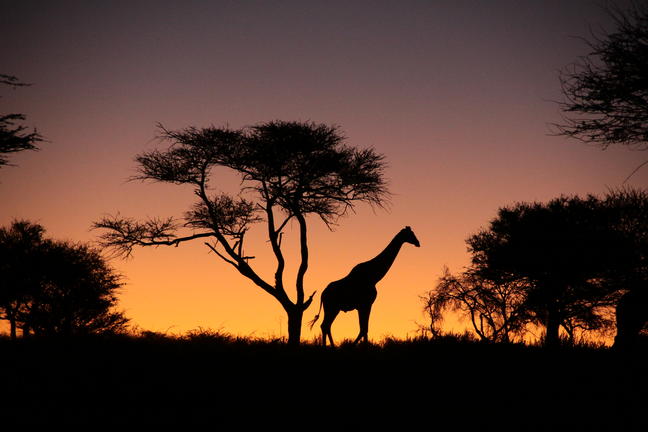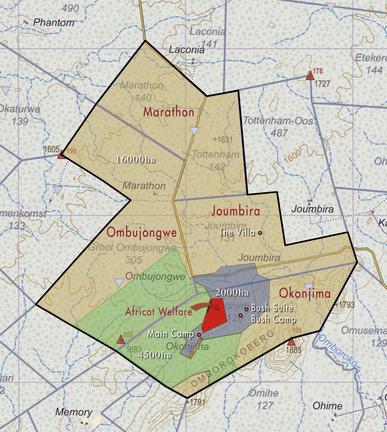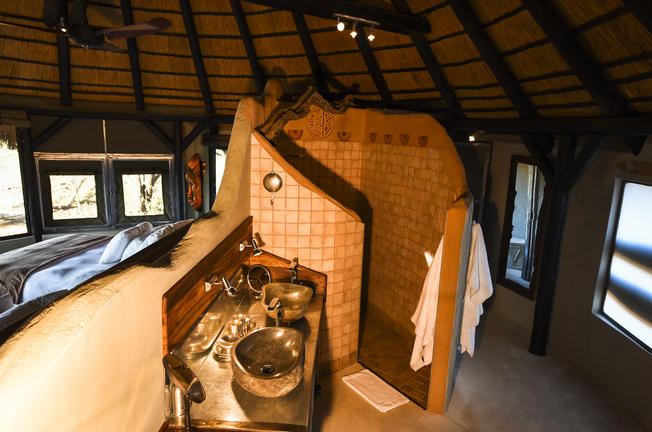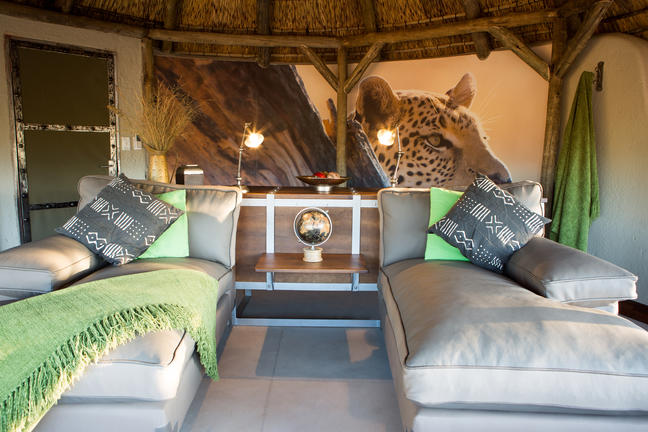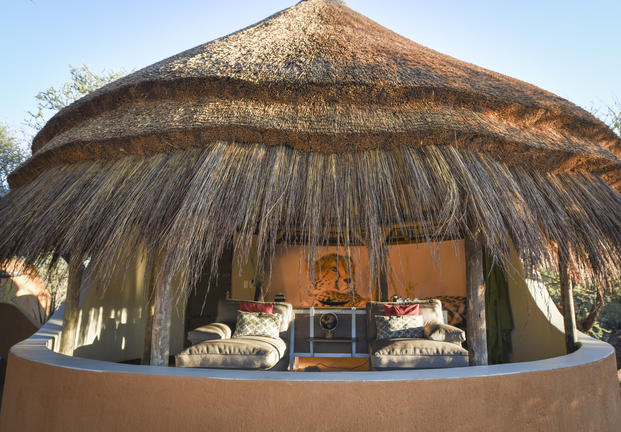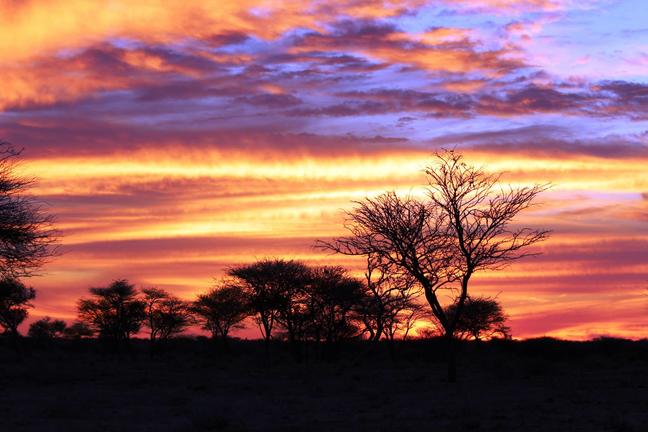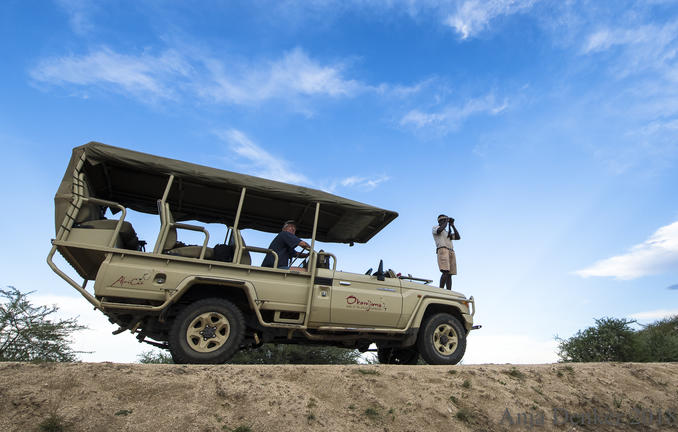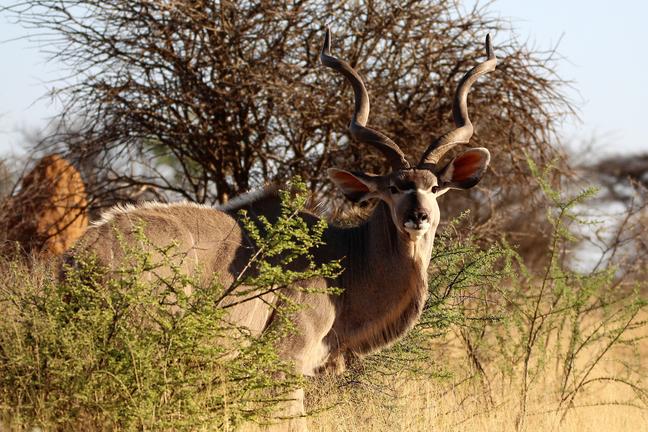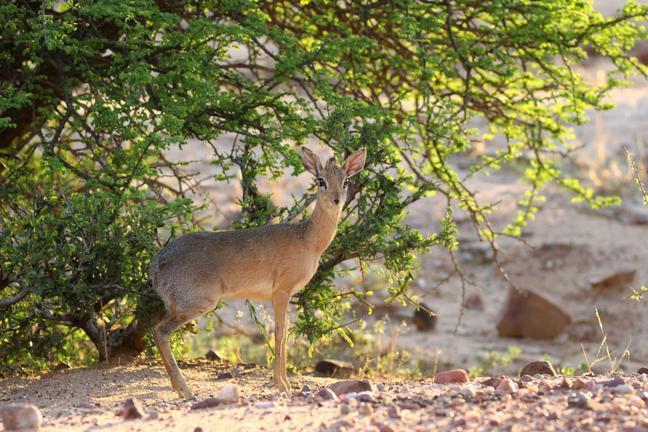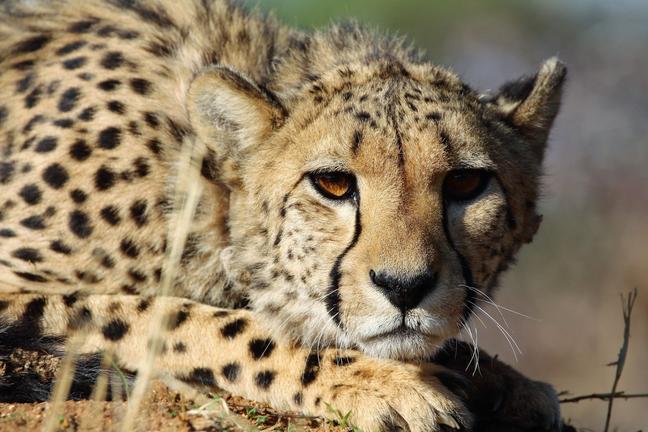 Your Stay
2 Nights
Fully Inclusive - Bed, All Meals, Fees and Activities
All Local Brands (Spirits, Wine and Beers) Included
Fast Facts
Lodge
Spoken Languages: Afrikaans, English, German
No. Rooms: 9
Special Interests: Adventure, Birding, Hiking, Nature, Relaxation, Wildlife