COVID-19: ACCOMMODATIONS

Kanana
| Okavango Delta
A hidden jewel on the Xudum River, Kanana is located in the southwest of the Okavango Delta. The area encompasses a necklace of islands dotted with palms, figs, ebony and knobthorn, and is home to a myriad of birds, plants and animals. The nature of the habitat means it is the perfect place to experience the diversity of species found within the Okavango Delta.
Guests are accommodated in seven spacious twin and double-bedded safari tents and one family tent, each with en-suite bathrooms with large walk-in shower, hot and cold running water and flush toilet. Families are accommodated in a two bedroomed tent, sharing a bathroom and the addition of an outdoor shower – ideal for families in this child-friendly camp. The tents are well spaced, affording privacy whilst remaining within a comfortable distance from the main camp area.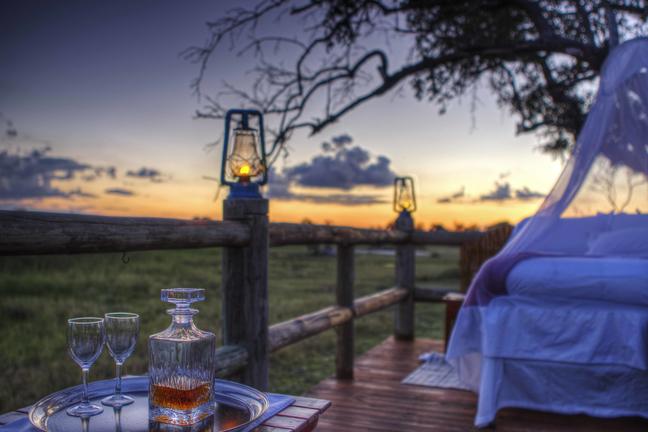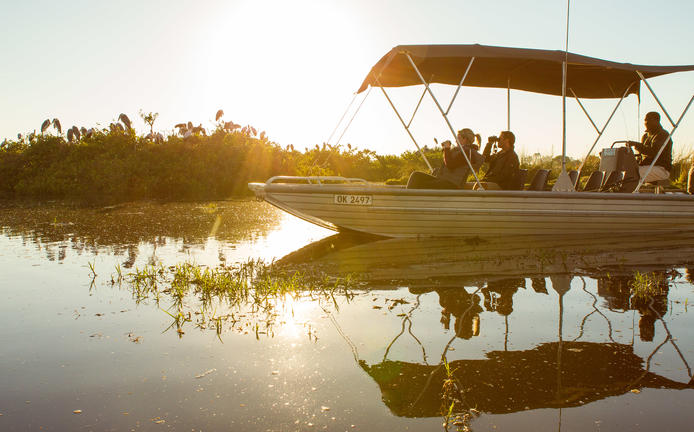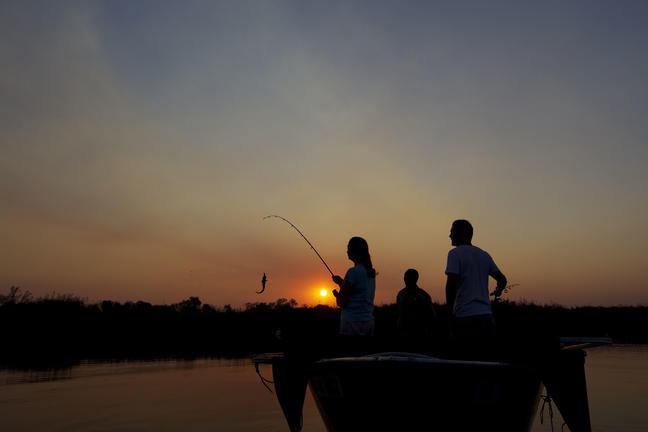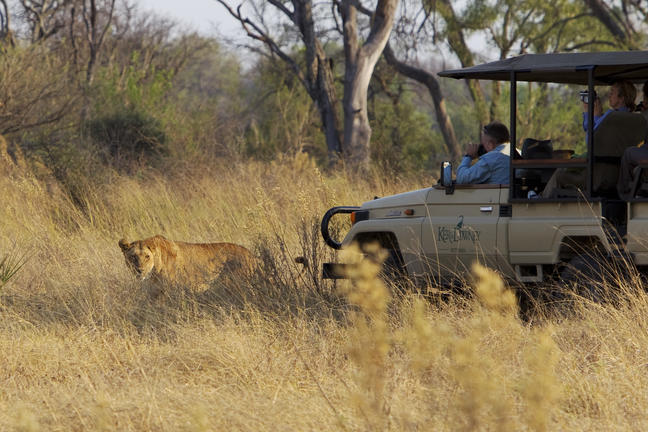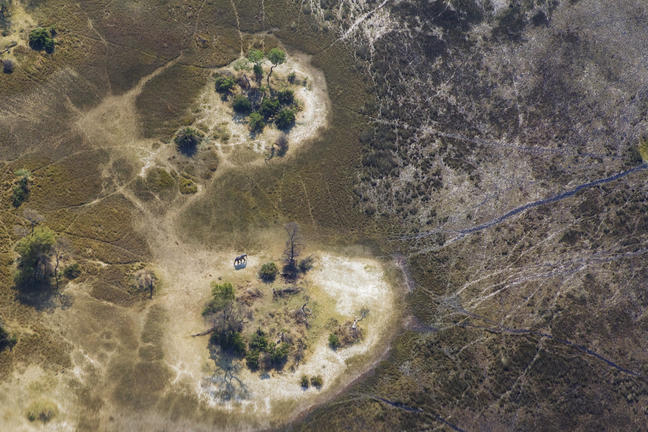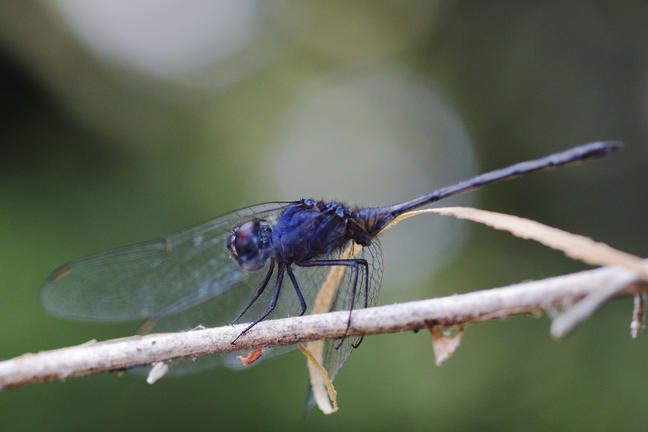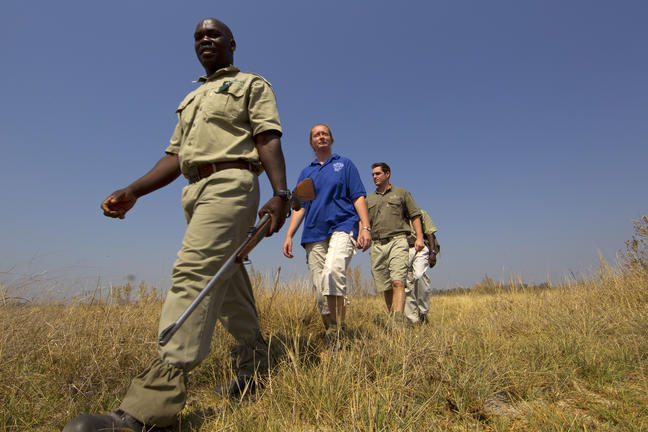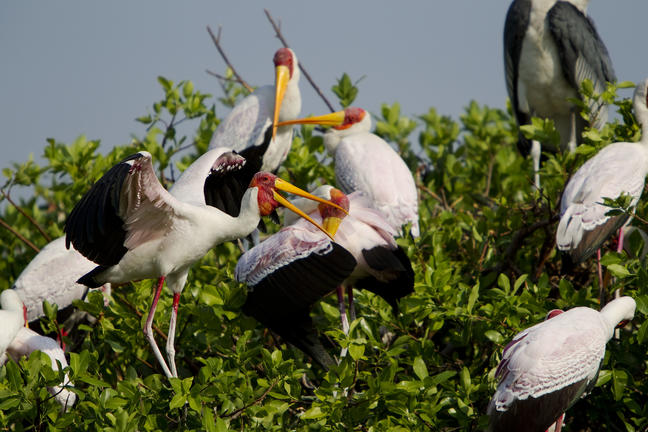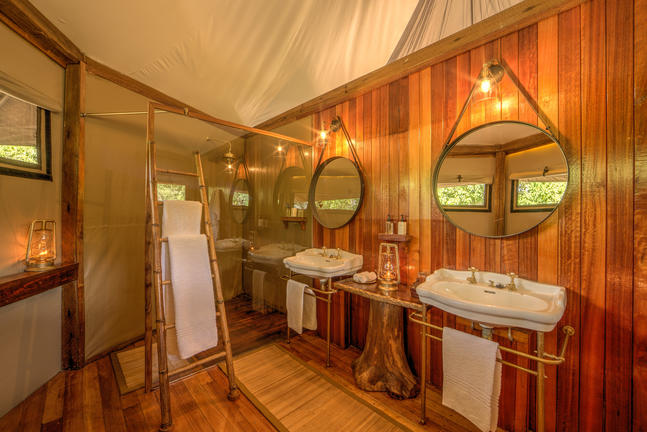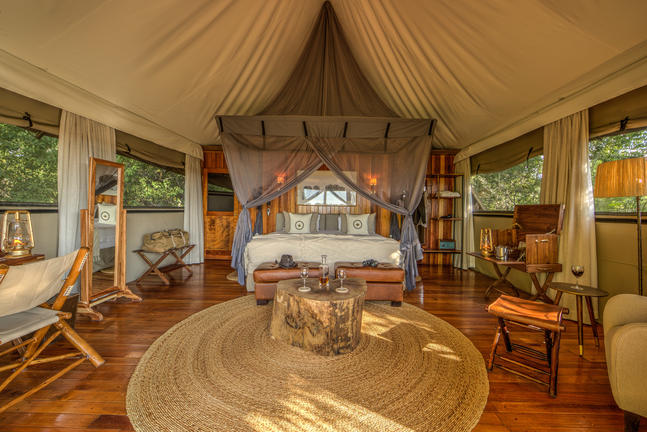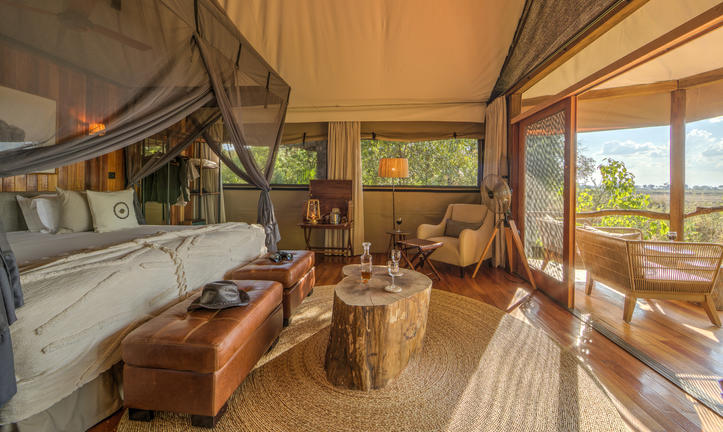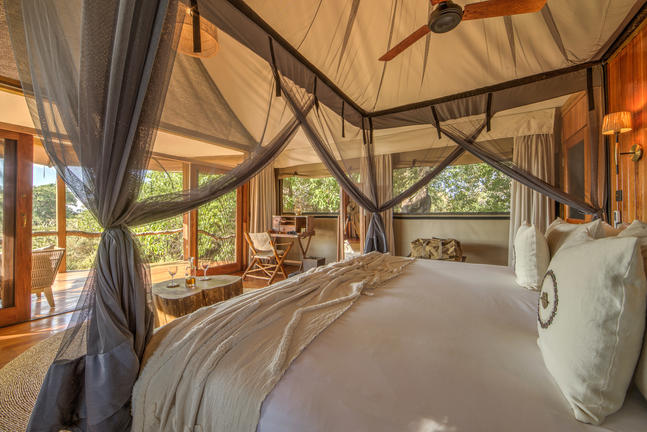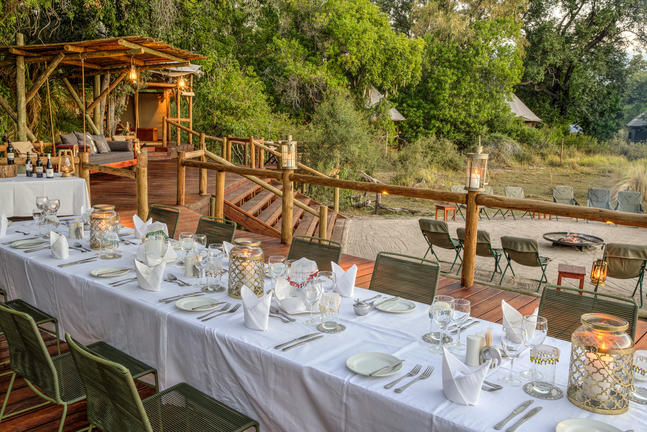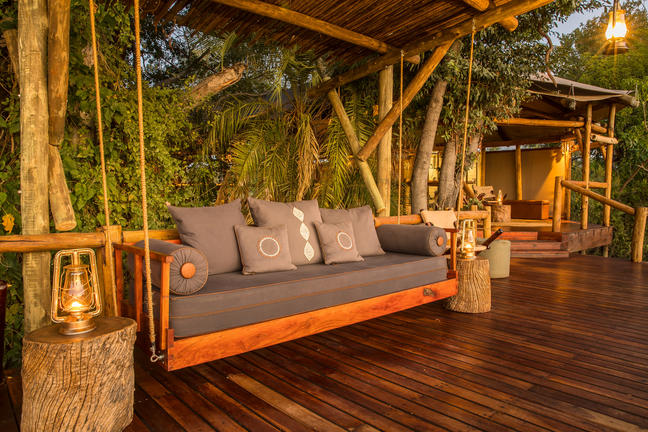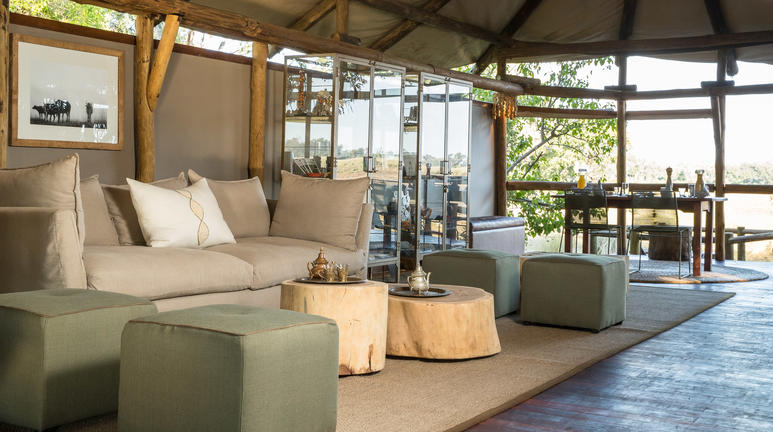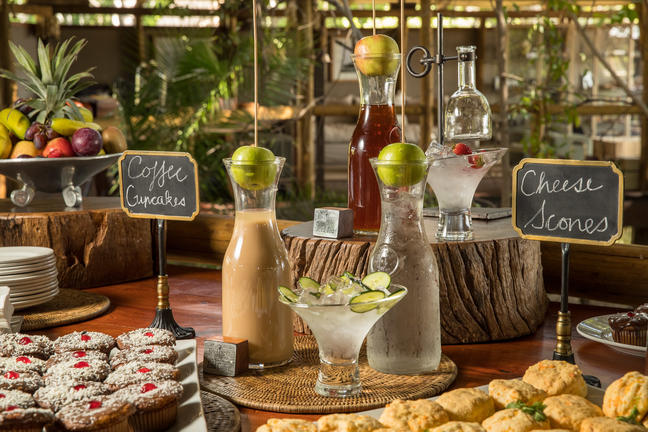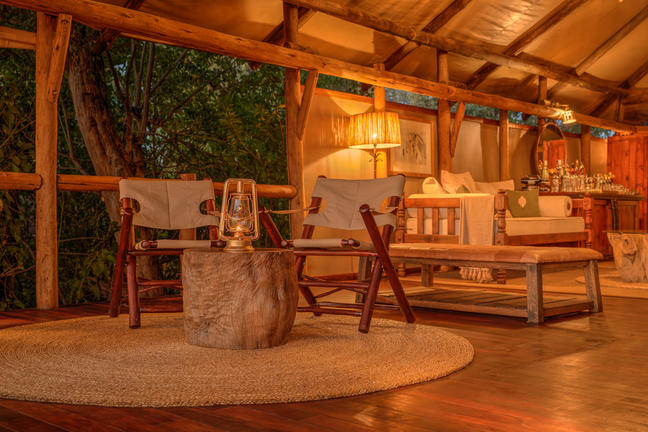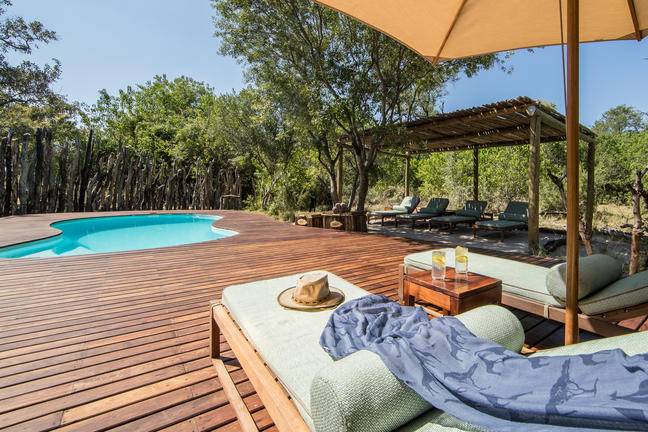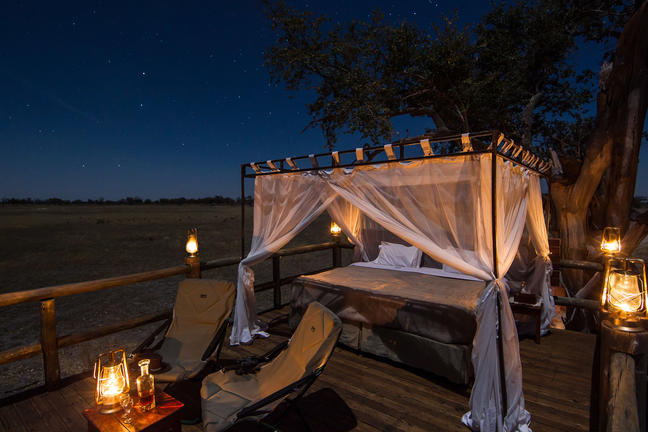 Your Stay
3 Nights
Fully Inclusive - Bed, All Meals, Fees and Activities
All Local Brands (Spirits, Wine and Beers) Included
Fast Facts
5 Star
Spoken Languages: English
No. Rooms: 8
Special Interests: Adventure, Birding, Fishing, Flora, Hiking, Leisure, Nature, Relaxation, Star Gazing, Wildlife

Shinde
| Okavango Delta
Nestled on a lush palm island in the heart of the northern Okavango Delta, Shinde is an intimate, classic camp located on the edge of Shinde Lagoon, which simply teems with animal and birdlife. The camps unique main area comprises of a multi-tiered dining room and lounge which is set under canvas under the shade of ebony and mangosteen trees.
Shinde was rebuilt in 2020. Shinde is an iconic camp, one of the first in the Okavango Delta, and loved by many. The new Shinde pays homage to its former self retaining the authentic classic safari style. The new tents and main area provide a luxury experience with a touch of historical charm. The décor of the new camp can be described as "the best of nature within an authentic safari design – still with the understated, friendly and intimate Ker & Downey Botswana feel". Elegant, Classic, Opulent 'Out of Africa'. A 'worldly' sophisticated safari experience. Every possible comfort has been created for – from full solar electricity and a private viewing deck, through to yoga mats! Accommodation is generally twin share on comfortable three quarter beds, however double accommodation is available on request.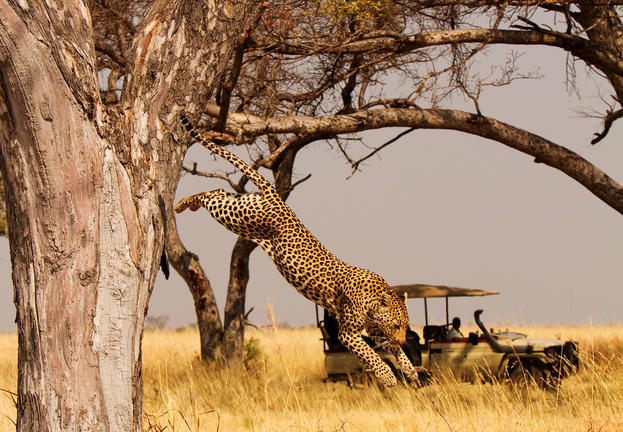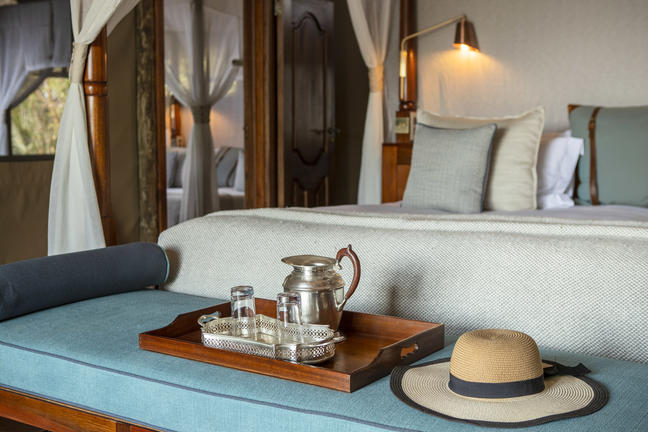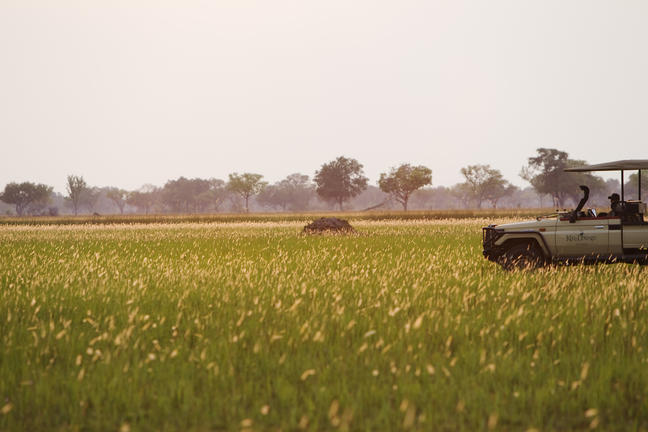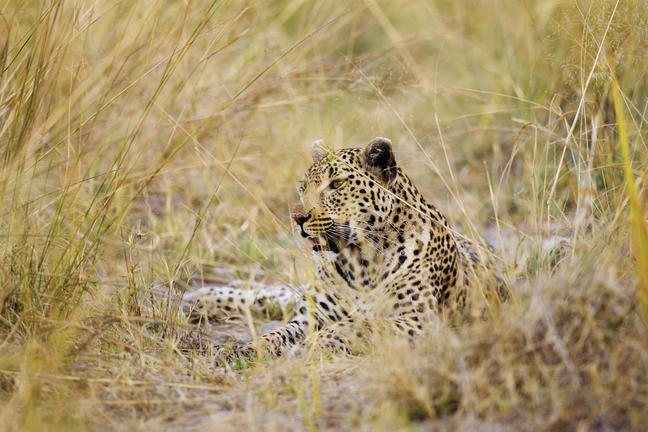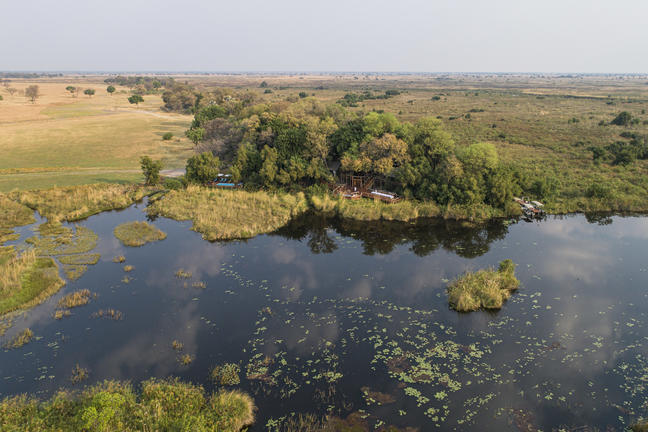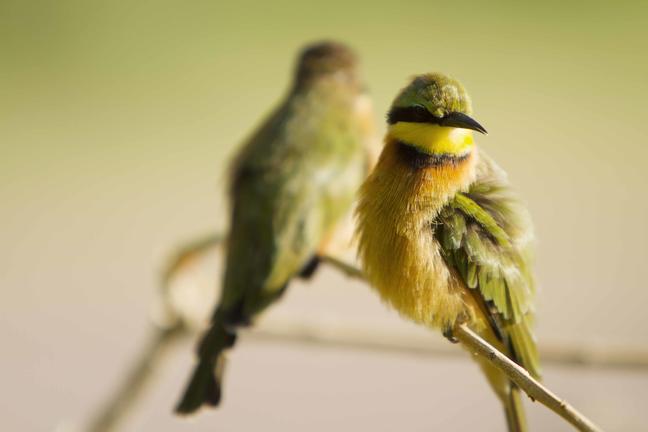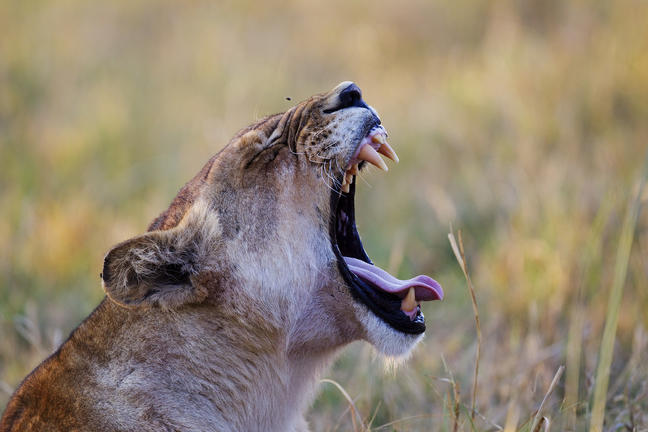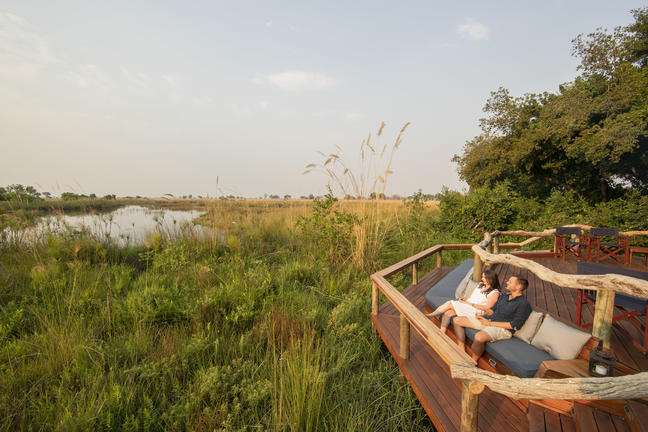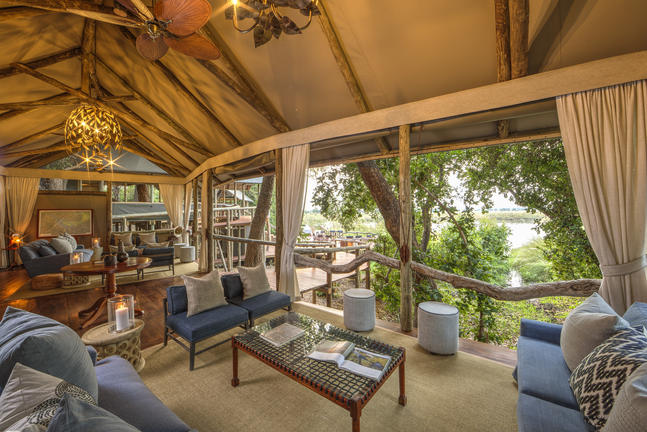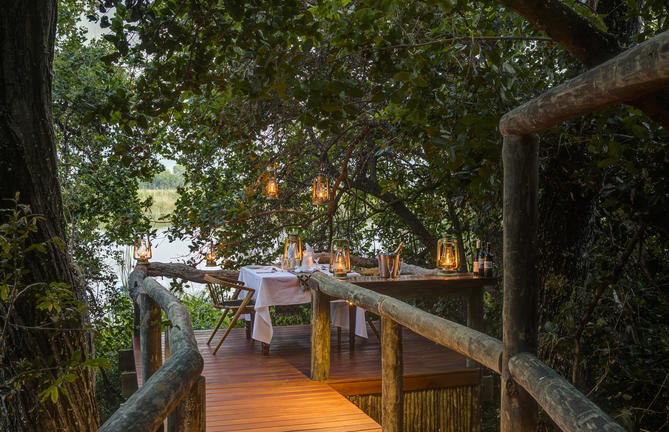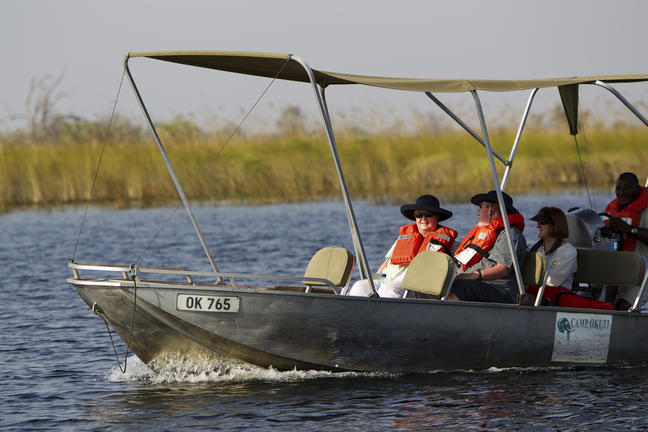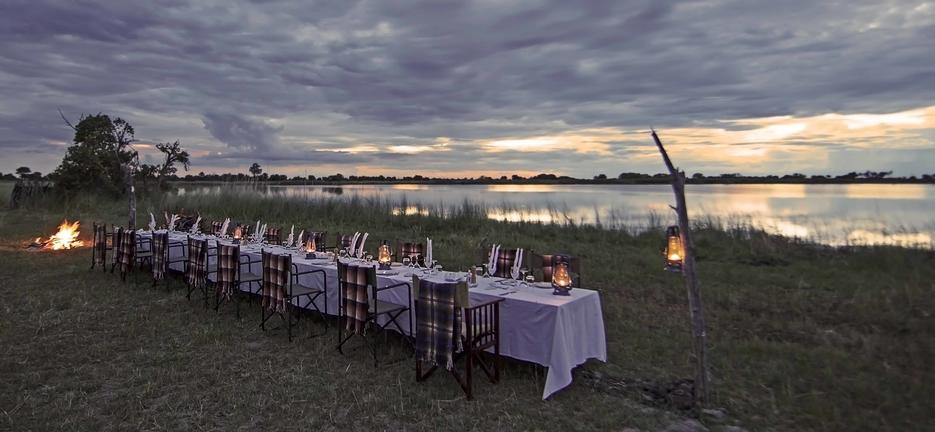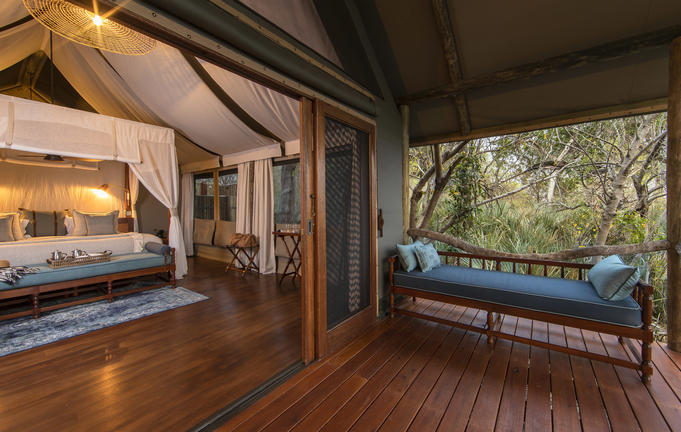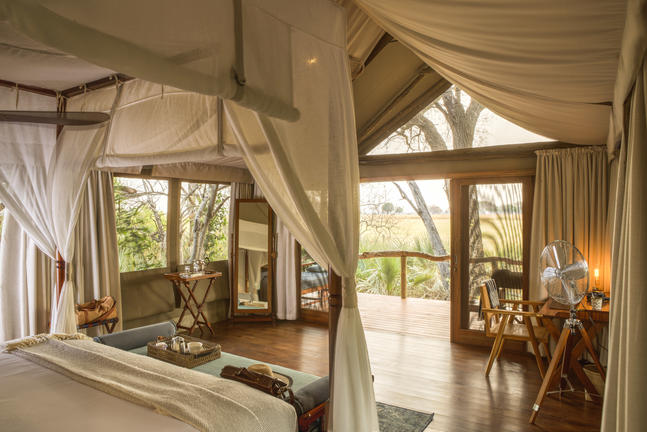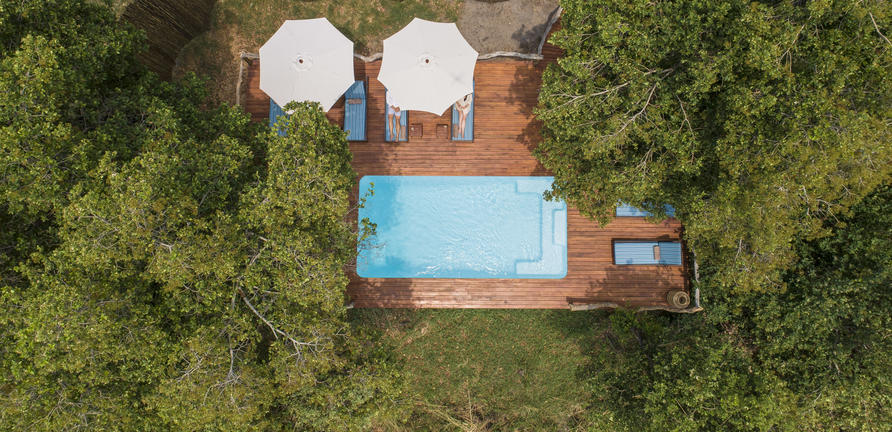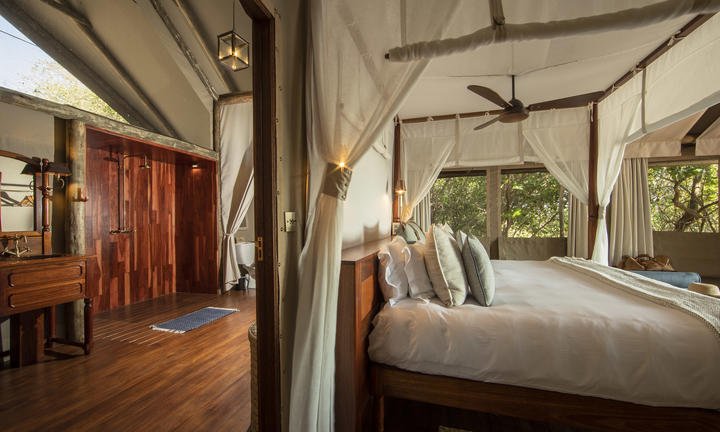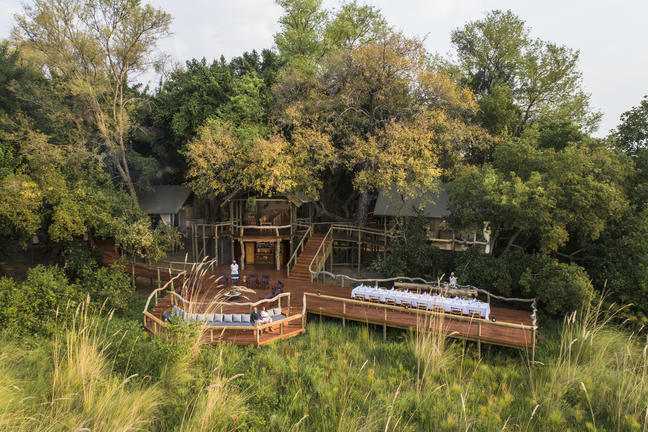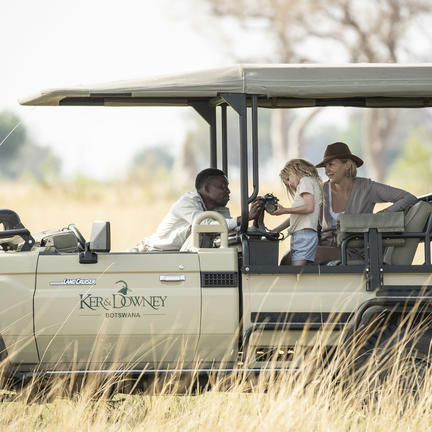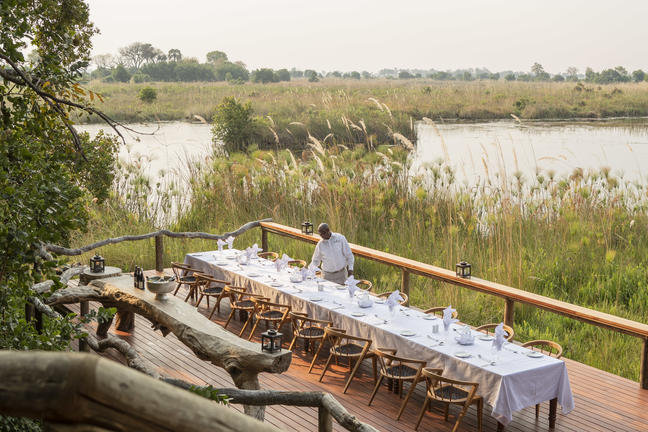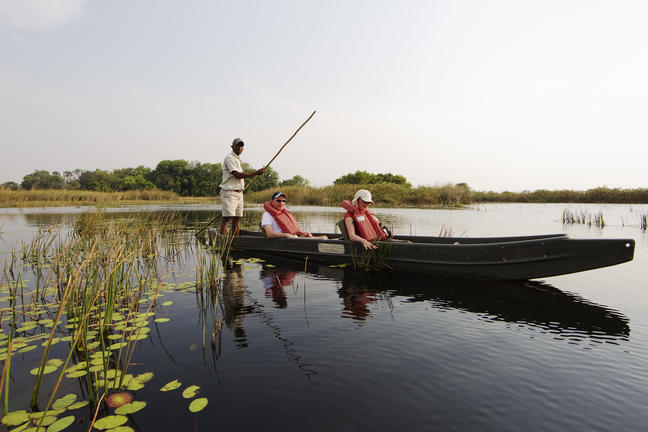 Your Stay
3 Nights
Fully Inclusive - Bed, All Meals, Fees and Activities
All Local Brands (Spirits, Wine and Beers) Included
Fast Facts
5 Star
Safari Lodge
Spoken Languages: English
No. Rooms: 8
Special Interests: Adventure, Big 5, Birding, Fishing, Flora, Hiking, Leisure, Nature, Relaxation, Star Gazing, Wildlife, Wine