No content for Missing Point
Your Stay
2 Nights
Bed and Breakfast
At The Woods Guesthouse
| Stormsriver
At the Woods Guest House in Storms River Village, offers upmarket Bed and Breakfast accommodation in Tsitsikamma and serves as a relaxing and comfortable base from which to explore the Garden Route. The property offers 8 guest rooms, each equipped with tea/coffee making facilities, TV with select DSTV channels, bar fridges, wall safes, and ceiling fans. Heaters are available in the winter. Wi-Fi is available in rooms. Breakfast is served in the dining room, or on the deck facing Storms River Peak, weather permitting. Guests are invited to make use of the two lounges on offer, enjoy the peace of the garden, take a refreshing dip in the swimming pool or sip a glass of wine on the large deck.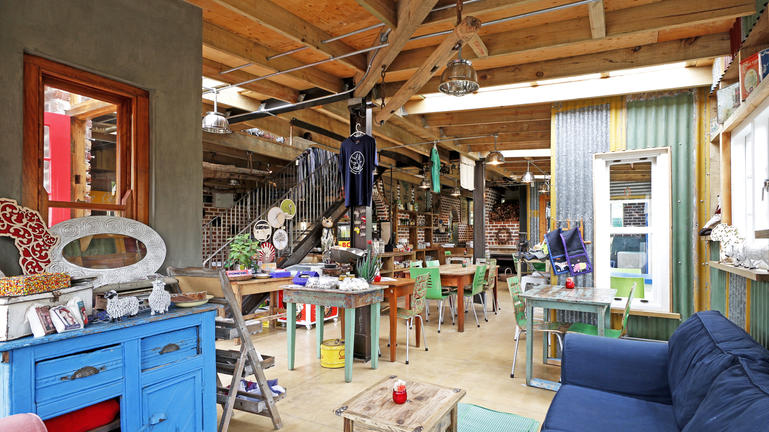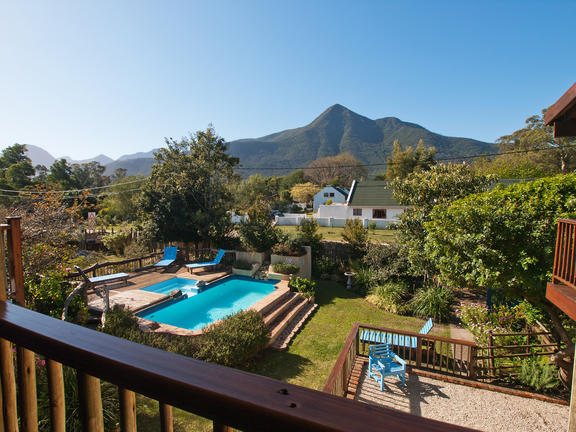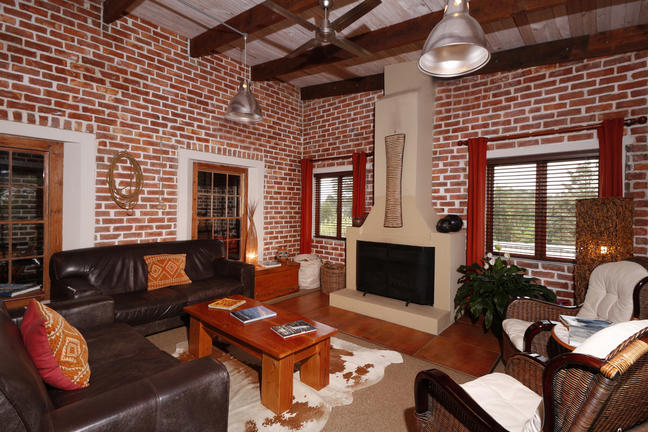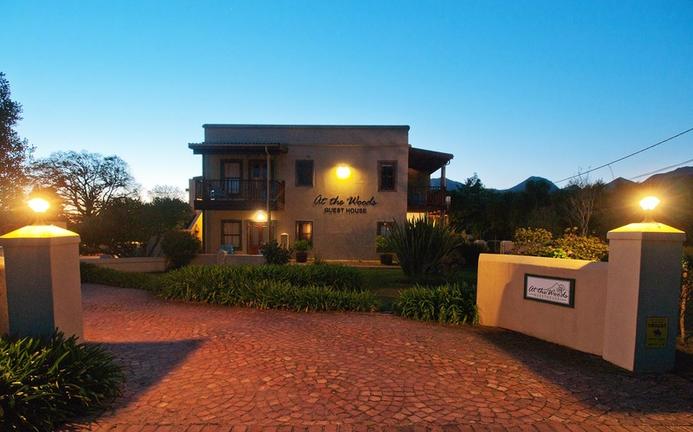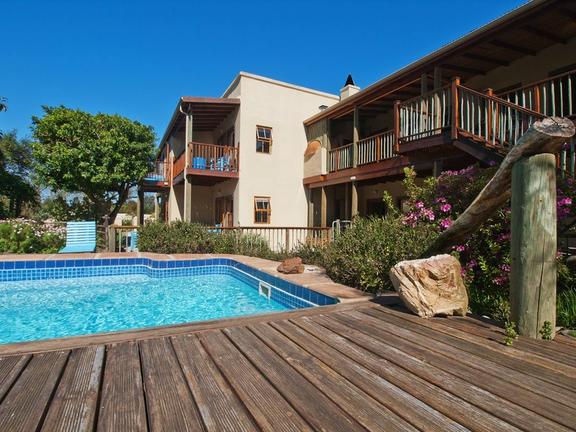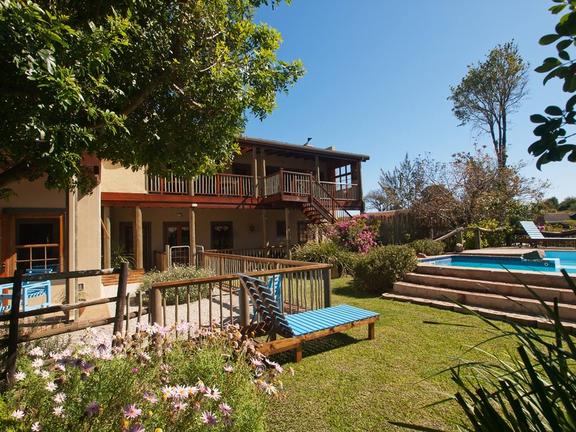 Your Stay
1 Night
Bed and Breakfast
Thabile Lodge
| Klein Karoo
Natural, rustic finishes offer a distinct African flair to the 12 en-suite rooms. The rooms are build as 6 double cottages with two rooms each - you have the choice to interact with everyone or be completely private. Each room has its own intimate porch with breathtaking views of the Swartberg Mountains. Dinner and breakfast is served on the front porch of the main house. The porch can easily be converted into a closed room if need be. We have now also completed a small Spa next to the pool with a jacuzzi and Steam room as well as a small gym. We do show guests on request the normal running of the farm from milking cows to cheese making and even to let a calf suckle your finger.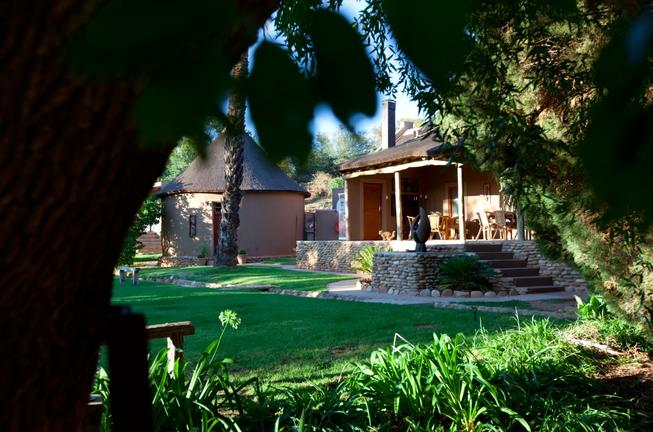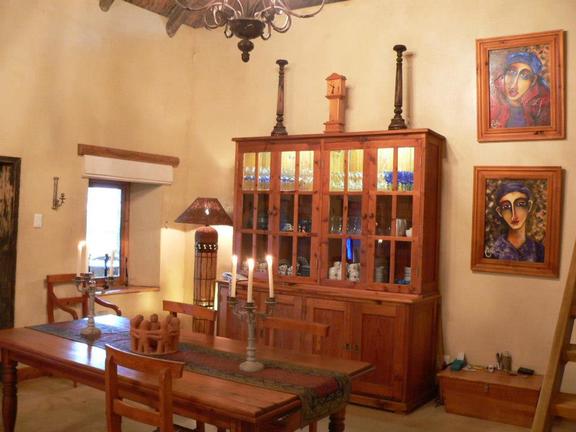 Your Stay
1 Night
Half Board - Dinner, Bed and Breakfast
Auberge Burgundy
| Hermanus
Auberge Burgundy is a charming Provençal style boutique hotel, centrally located on the seafront promenade of Hermanus, overlooking the picturesque Old Harbour and spectacular Walker Bay, famous for its natural beauty and whale watching. Accommodation is provided in Middle Rooms, Standard Rooms, Pool Rooms, Suites, Poolside Suites, and Penthouse Suites. The on-site restaurant is inspired by the culinary lifestyle of the Mediterranean and offers delicious meals made from fresh, artisanal produce that is sourced locally.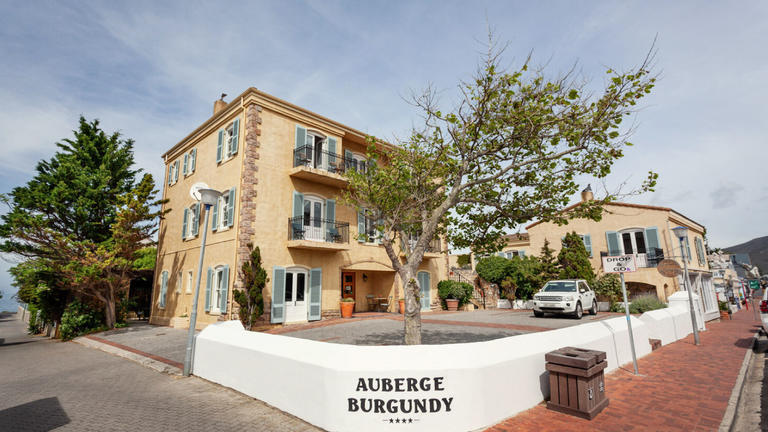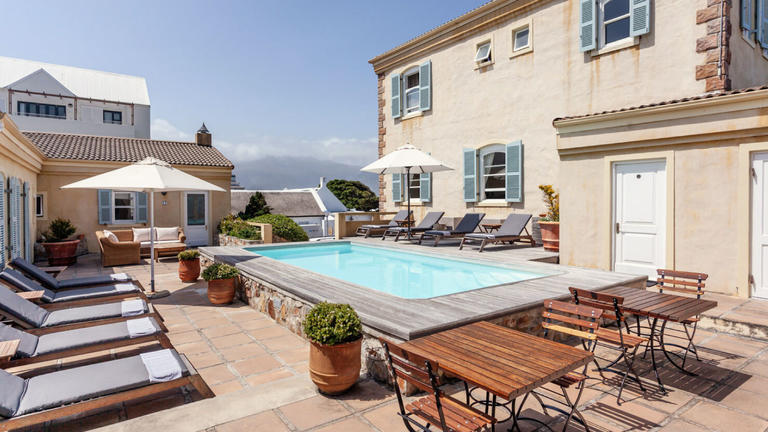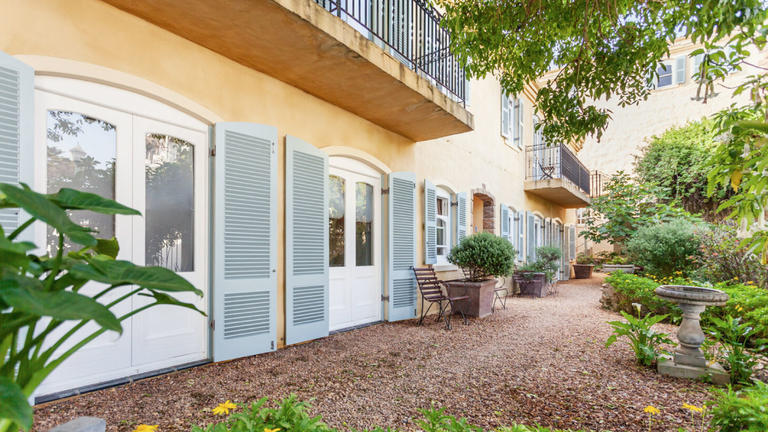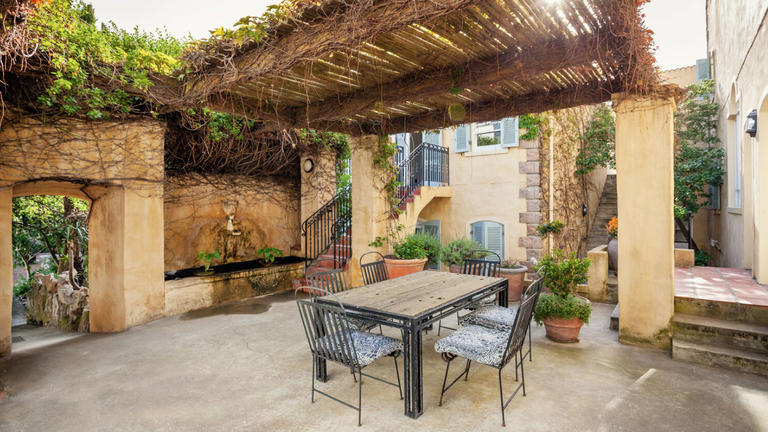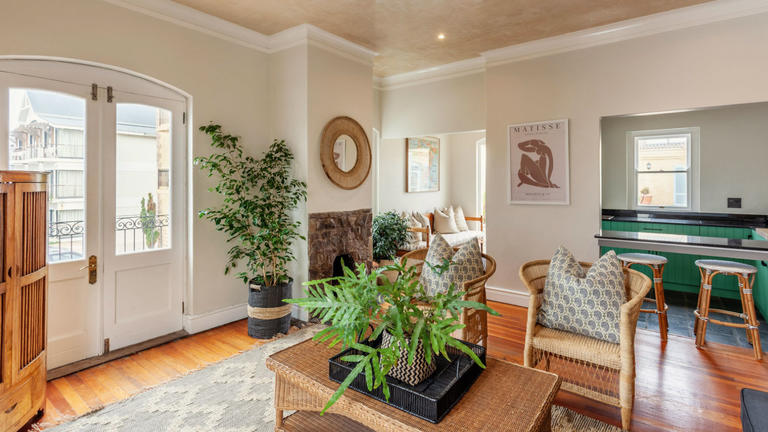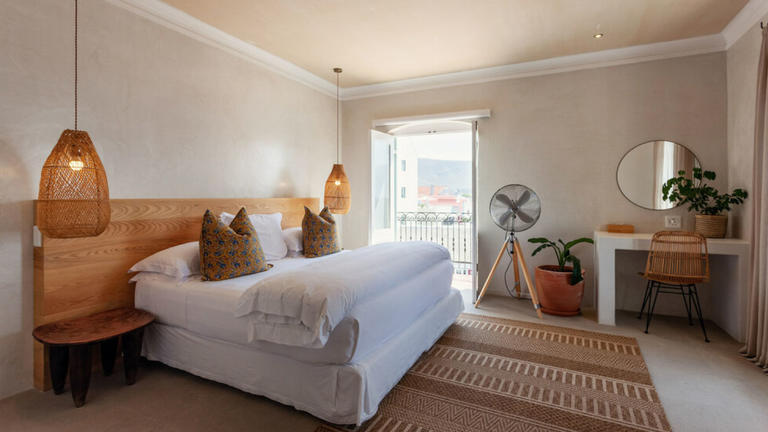 Your Stay
1 Night
Bed and Breakfast
Auberge Rozendal Guesthouse
| Stellenbosch
Auberge Rozendal has 16 en-suite Guesthouse rooms all with terraces. Our rooms are situated between the vineyards, with majestic views of Stellenbosch and Simonsberg mountains, as well as the Table Mountain in the distance, providing an environment of beauty and tranquility. The Guesthouse rooms are decorated in a European style with a South African touch. We also have a limited number of rooms created especially with the Family in mind, each with a unique decor and luxus bath amenities. Our guests can relax at the pool, enjoy a leisurely walk, hike or bike in the adjacent forests and mountains.
Our Restaurant is located in the 150 year old Manor House of Auberge Rozendal. The cuisine can be described as Country style and natural with French Provencal roots. Our ingredients are always fresh, sourced from home-grown organic vegetables, fruits and herbs, as well as free-range farm eggs and milk. Other organic products are locally sourced, such as duck breast, venison and salmon trout. As a special treat, all of our three and four course set menus are introduced by an aperitif of our own internationally acclaimed Rozendal Drinking Vinegar. Meals are served either on the vine-covered veranda overlooking a tranquil lawn or in the dining room with its gallery of canvases by world famous local artists Paul Emsley, Cecil Skotnes and Larry Scully. During colder weather guests can enjoy the warmth and comfort of a roaring fireplace. Guests may partake of a full English breakfast year round. Reservations for Lunch and Dinner menus are essential.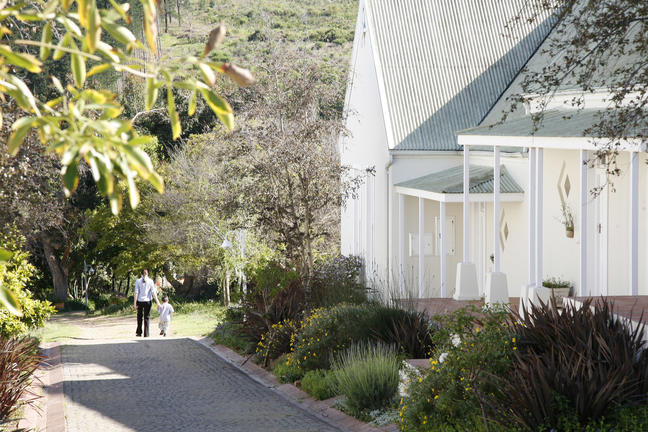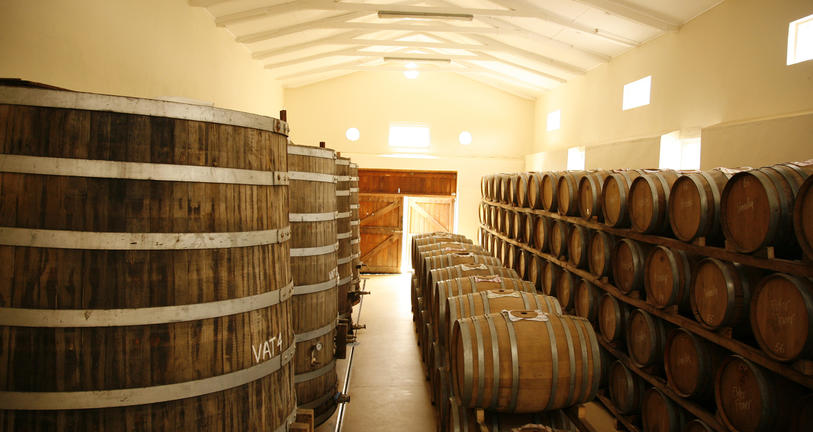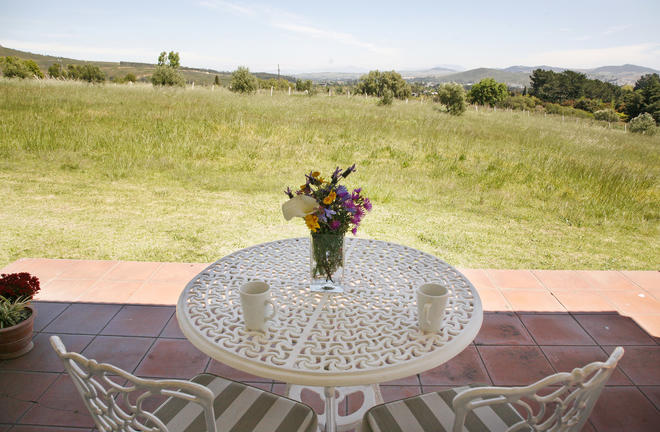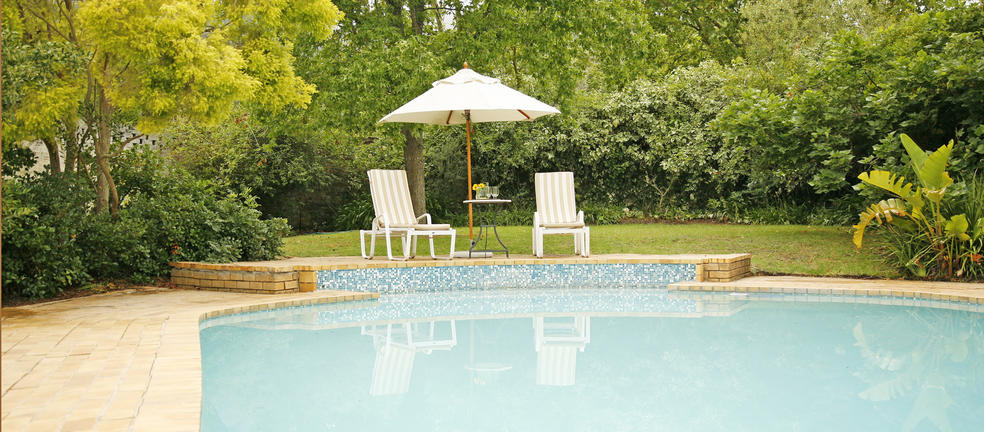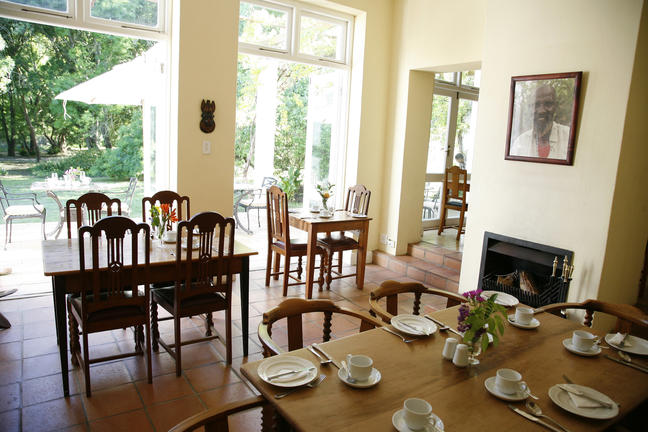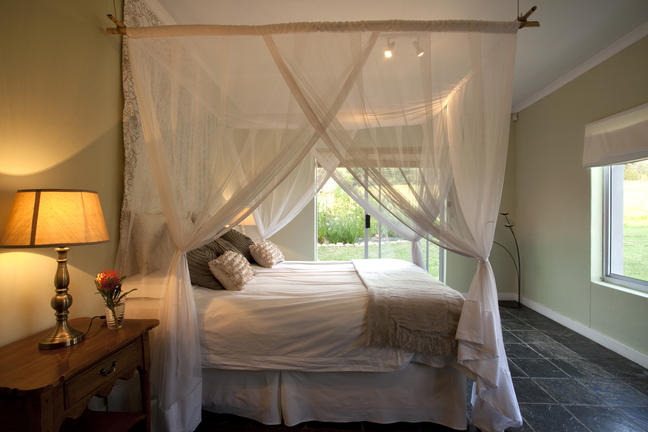 Your Stay
1 Night
Bed and Breakfast
De Noordhoek Hotel
| Cape Peninsula
20 Double or Twin rooms and one Suite with a private garden. Of these, 4 rooms are wheelchair accessible and 8 rooms allow for 4 interleading pairs. Hotel swimming pool, bar, lounge, breakfast room and 24 hour reception service complement the variety of restaurants, shops, craft workshops and artists, services, childrens' play area and a car wash at the Noordhoek Farm Village. Secure vehicle parking is available to hotel residents, at no additional charge, at the hotel.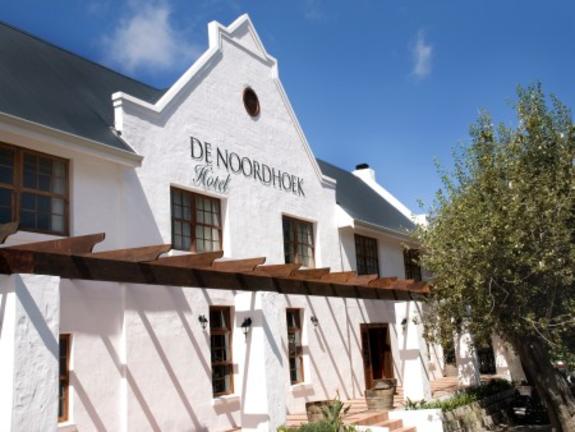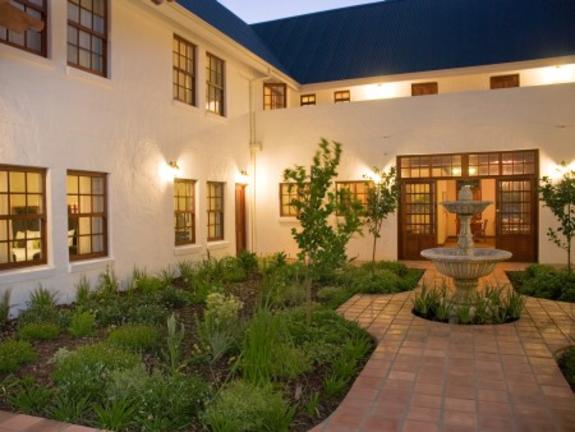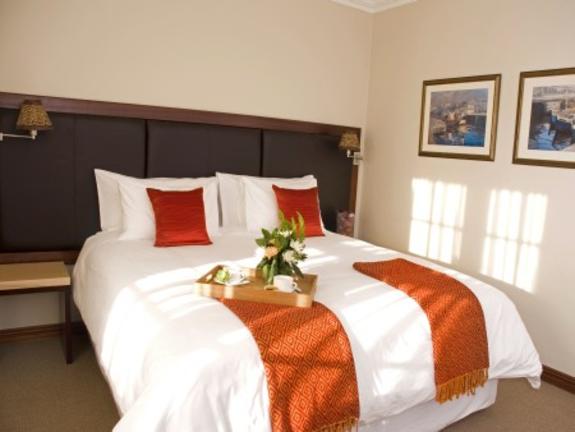 Your Stay
1 Night
Bed and Breakfast