COVID-19: ACCOMMODATIONS
Kulala Desert Lodge
| Sossusvlei
Situated at the foot of the majestic Sossusvlei dunes, a private entrance to Namib Naukluft Park makes Kulala Desert Lodge the closest location to Sossusvlei, while magnificent views of its famous red dunes, mountainous scenery and vast open plains make it the most spectacular. The camp comprises 23 thatched and canvas "kulalas" (including three family units) with en-suite bathrooms and verandas. Each unit is built on a wooden platform to catch the cooling breezes and a flat rooftop where bedrolls are placed for guests to sleep under the stars. The main area, with northern African-inspired décor, has a lounge, dining area, pool, and wraparound veranda overlooking a waterhole. Activities impress guests with the overwhelming magnitude, solitude and tranquillity of the desert and include private tours to Sossusvlei, scenic nature walks and drives to view the desert's fascinating flora and fauna. At extra cost, it is also possible to experience the area on a hot air balloon safari and eco-sensitive guided quad-biking excursions.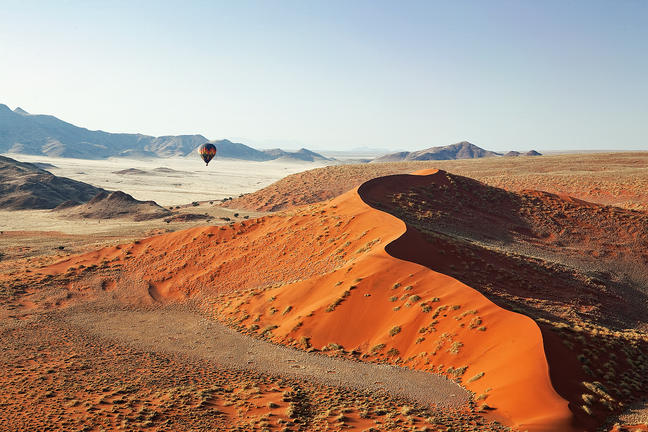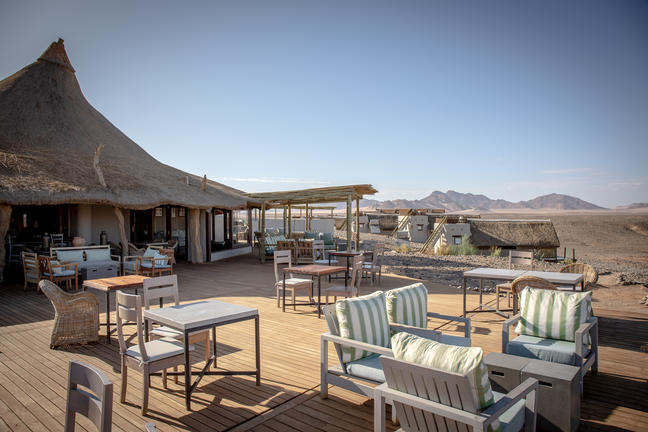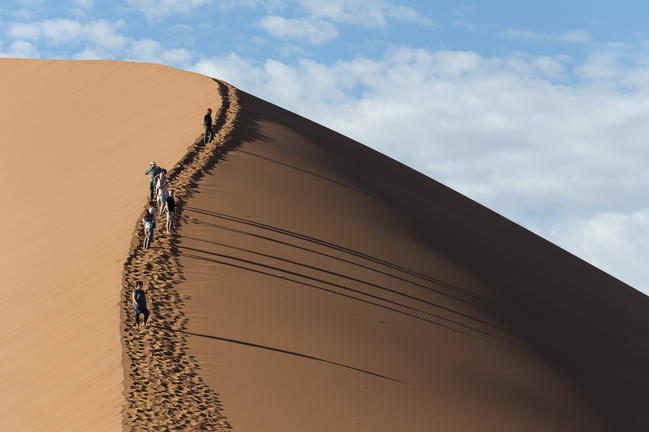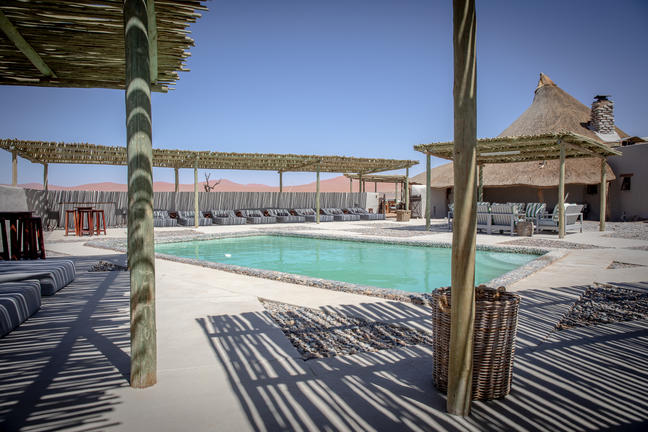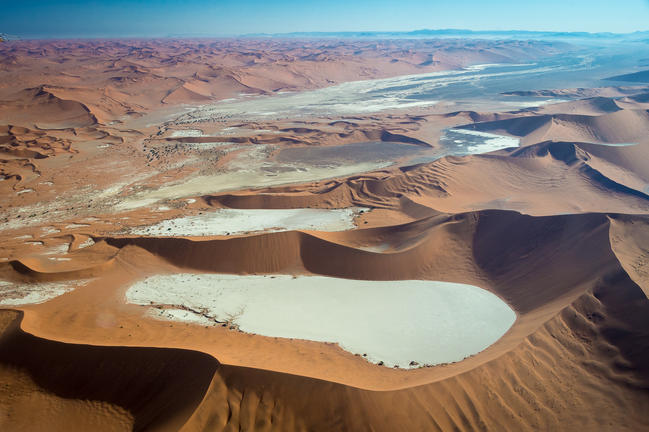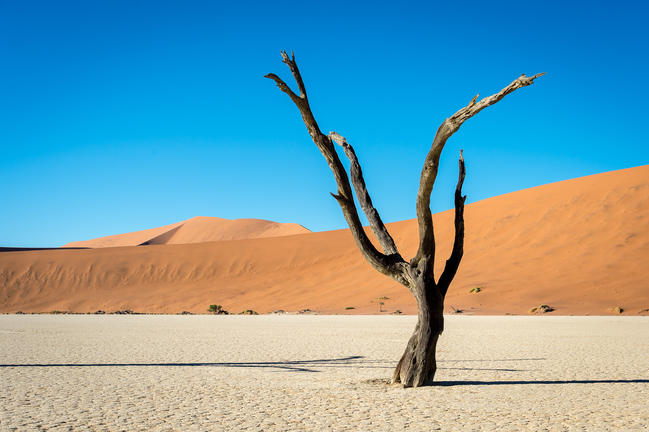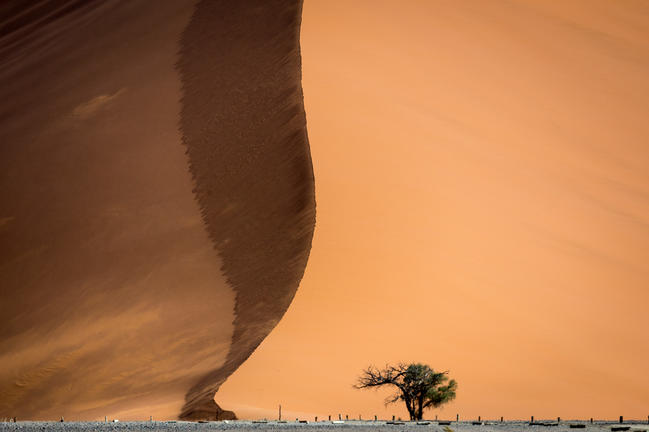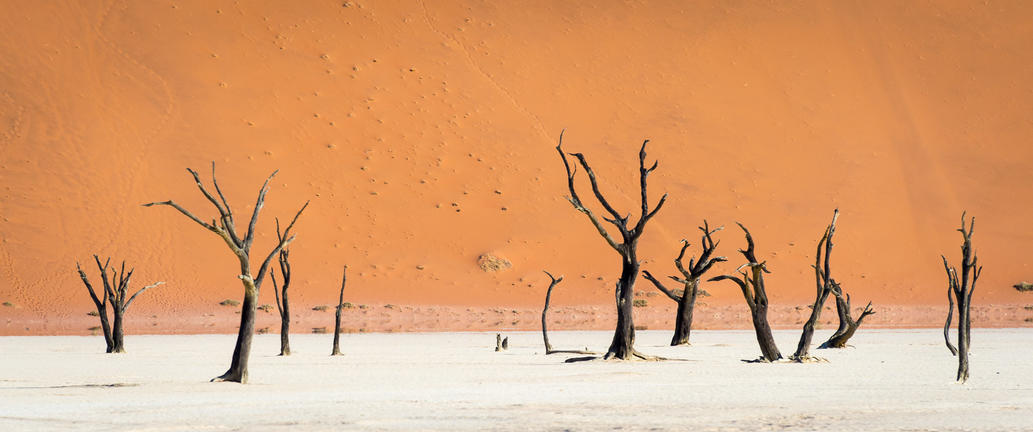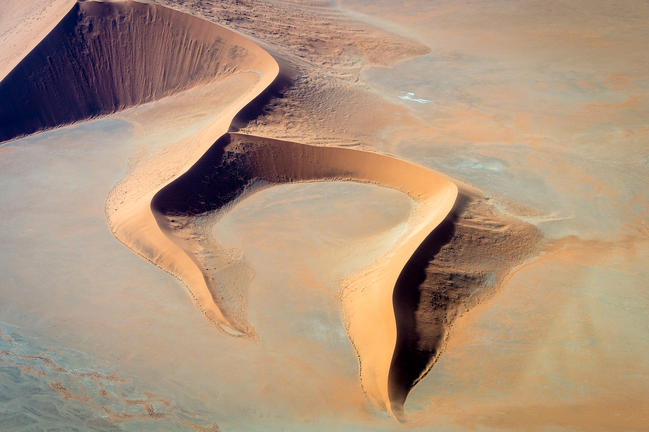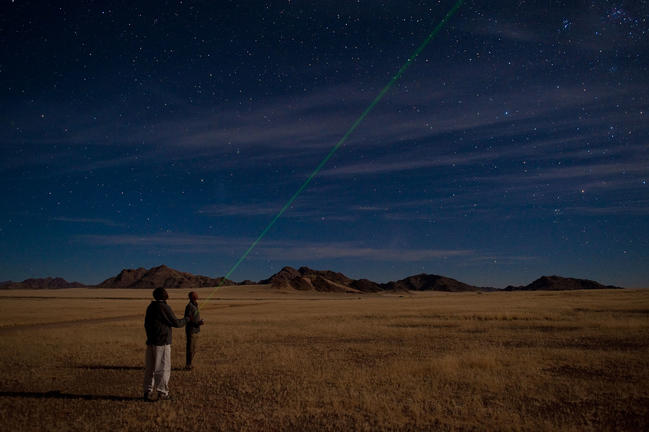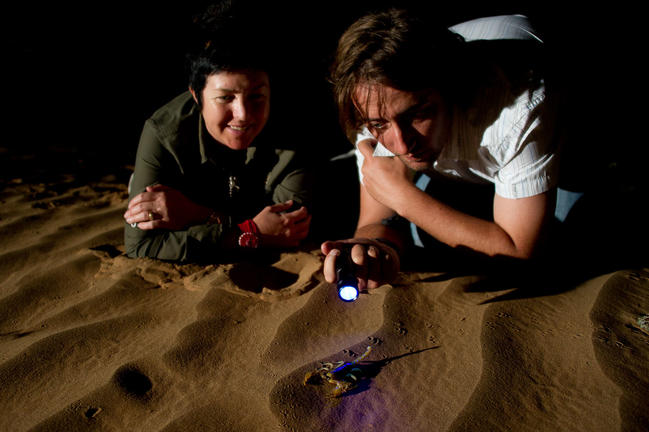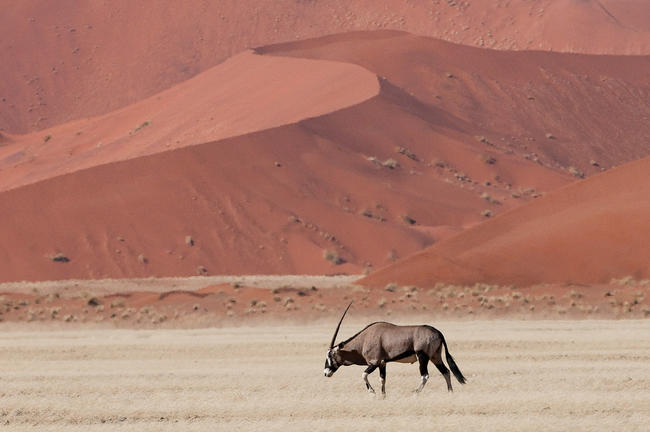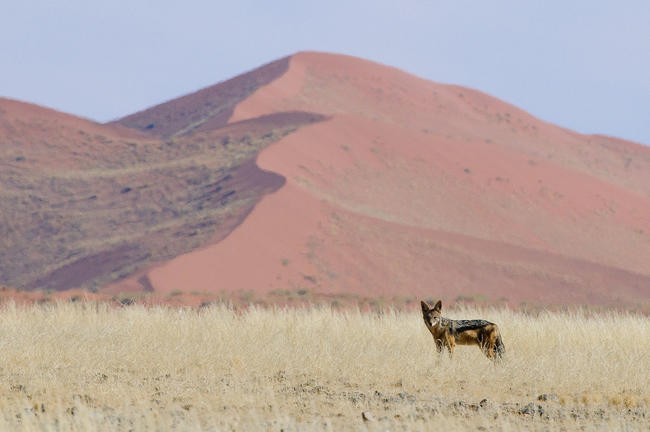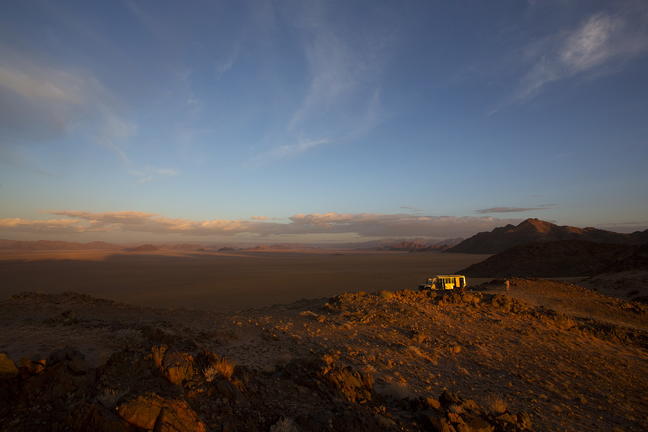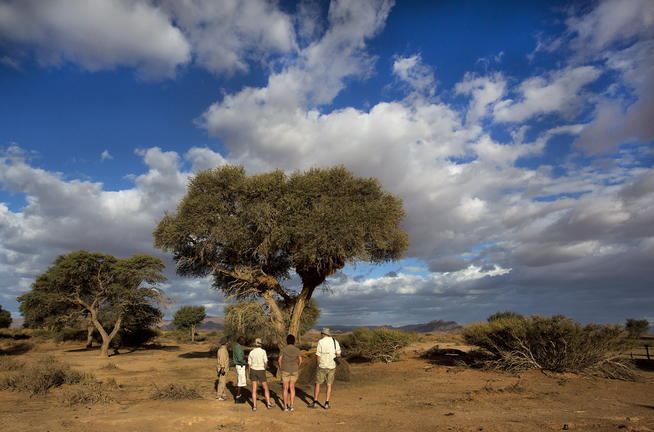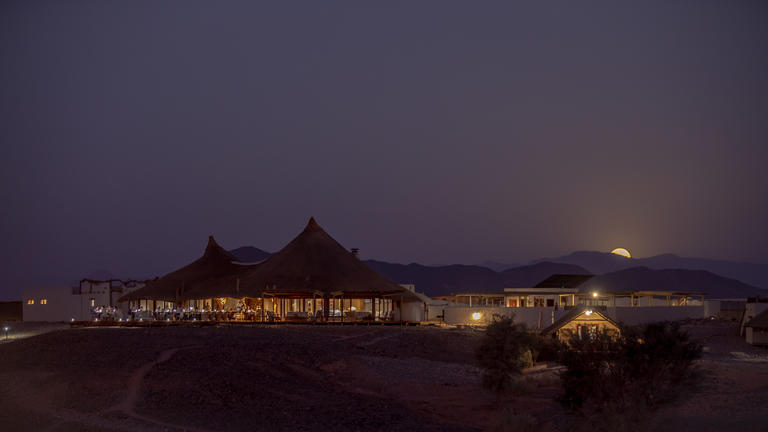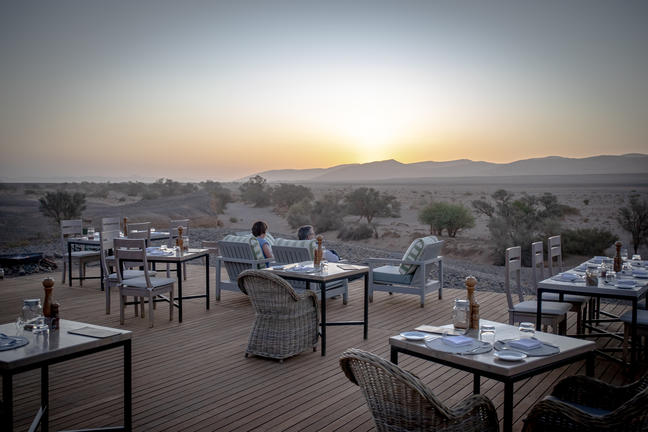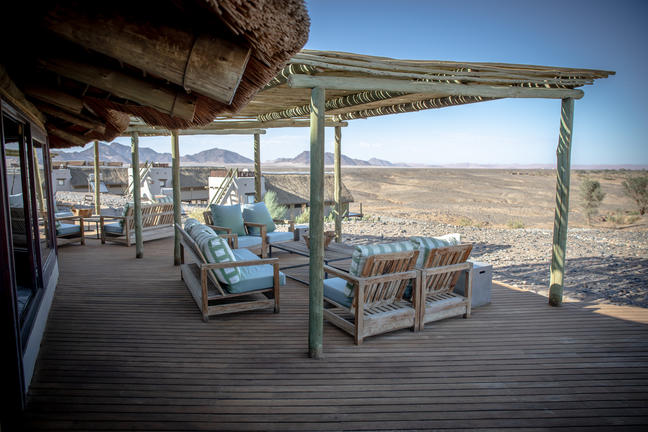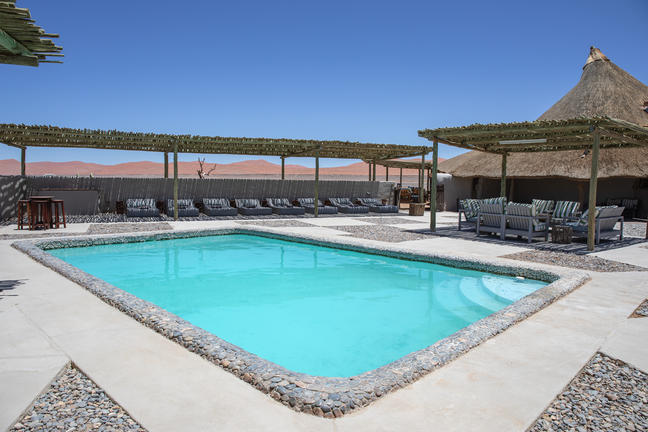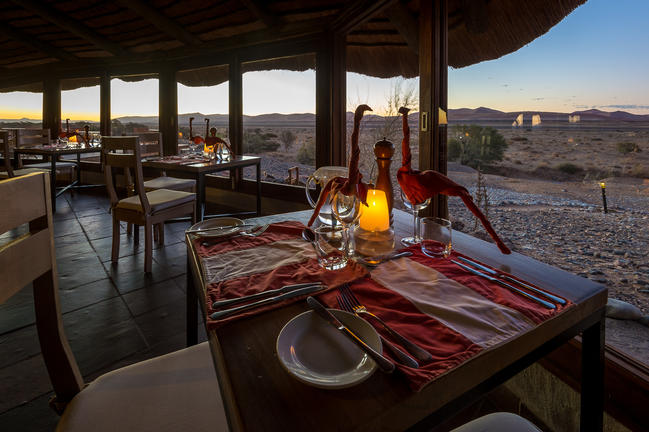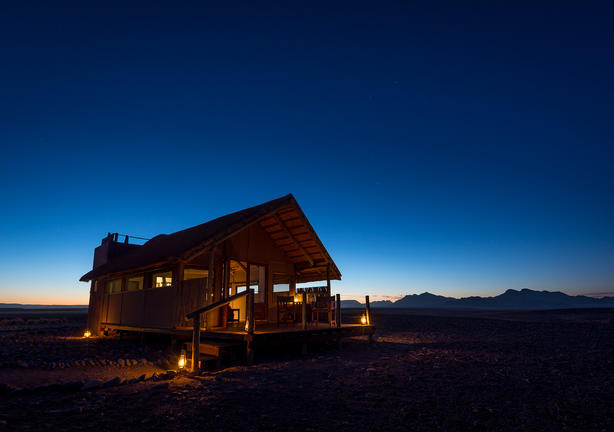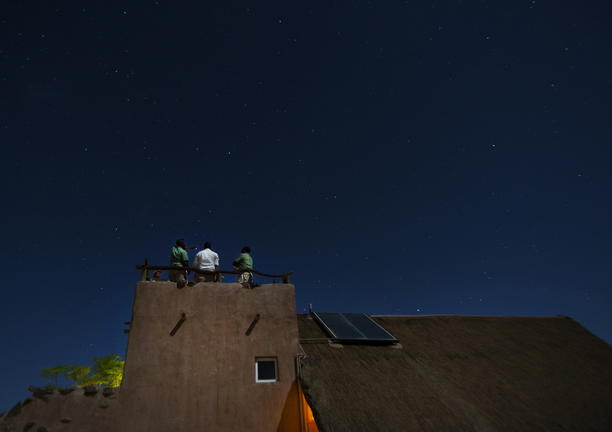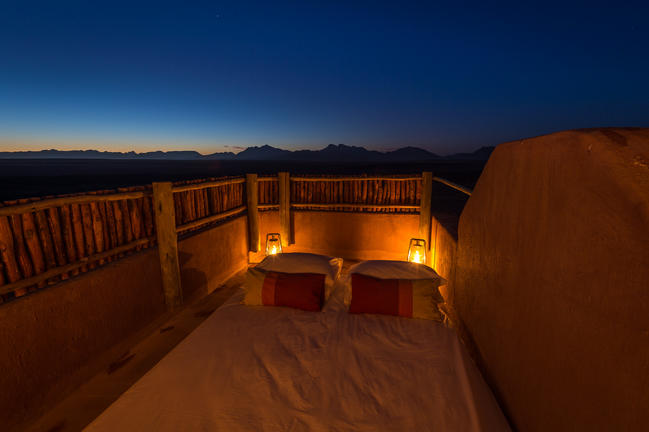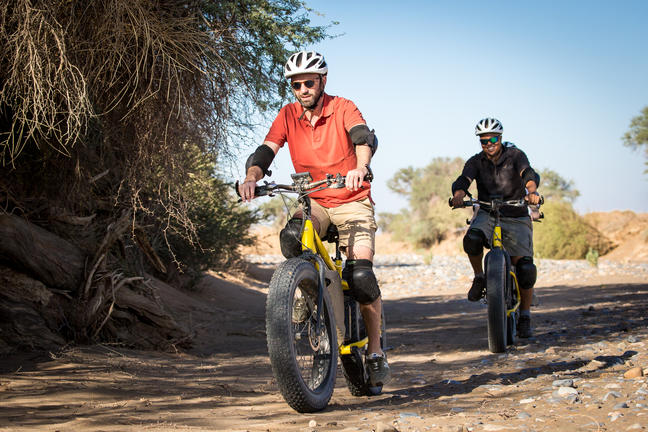 Your Stay
2 Nights
Full Board Plus - Dinner, Bed, Breakfast, Lunch and Activities
Fast Facts
Safari Lodge
Spoken Languages: English
No. Rooms: 23
Special Interests: Flora, Hiking, Nature, Star Gazing

The Delight Swakopmund Gondwana Collection Namibia
| Swakopmund
The Delight Swakopmund is located at the corner of Theo-Ben Guriab Avenue and Nathaniel Maxuilili Street in Swakopmund.
Amongst the town's captivating contrasts and old traditions, Gondwana's Delight is a fresh breeze in the desert. A refreshing, relaxing, modern, light and airy establishment to uplift and inspire. Effortless and comfortable, with the distinctively warm and welcoming Gondwana service and charm, your stay is always a memorable experience.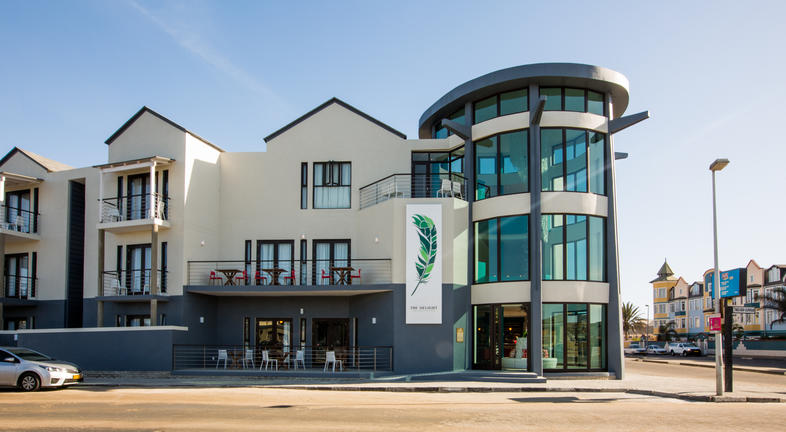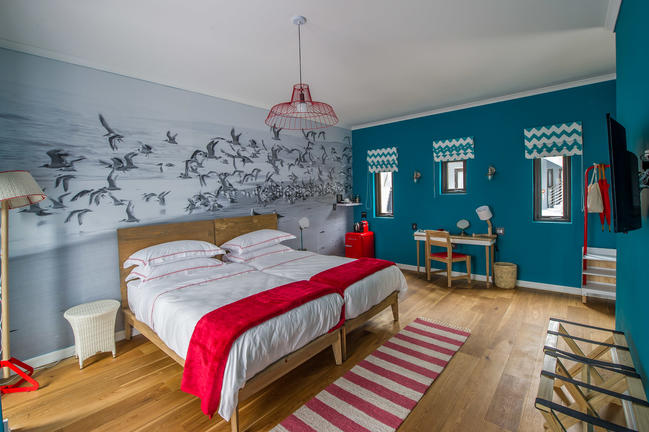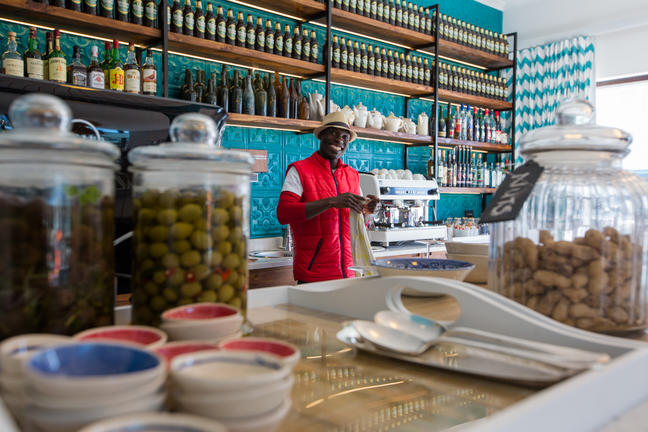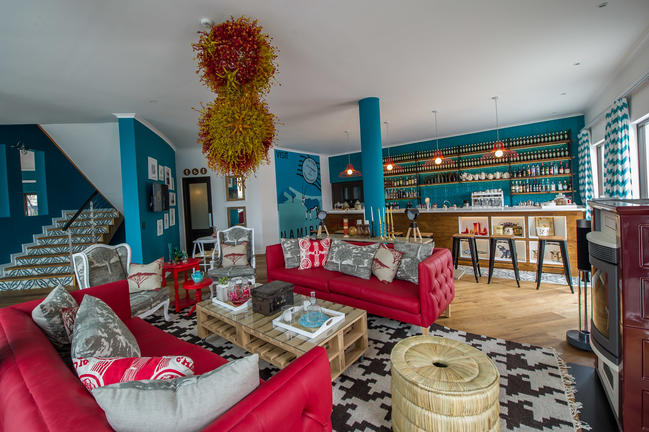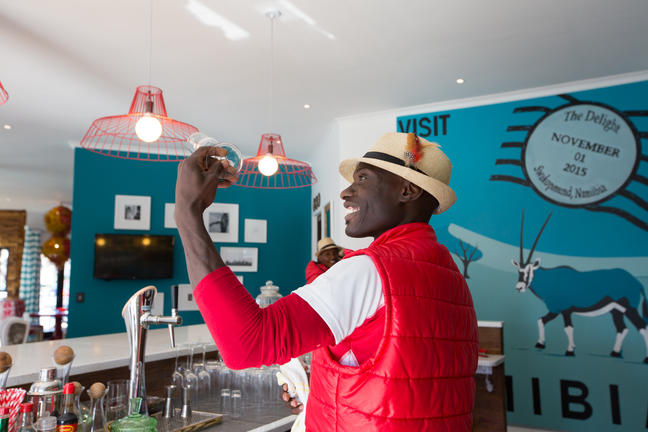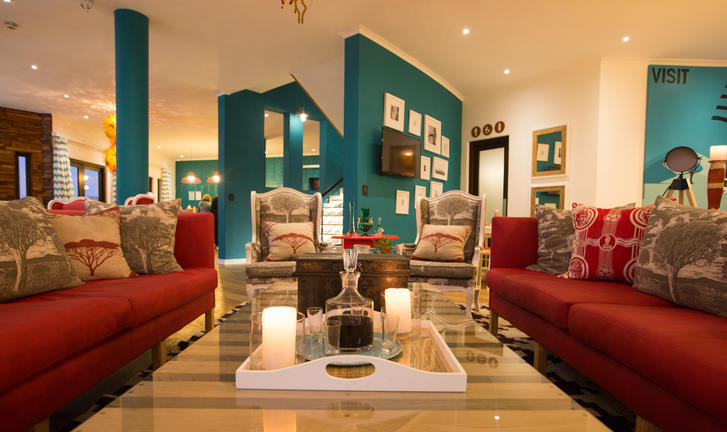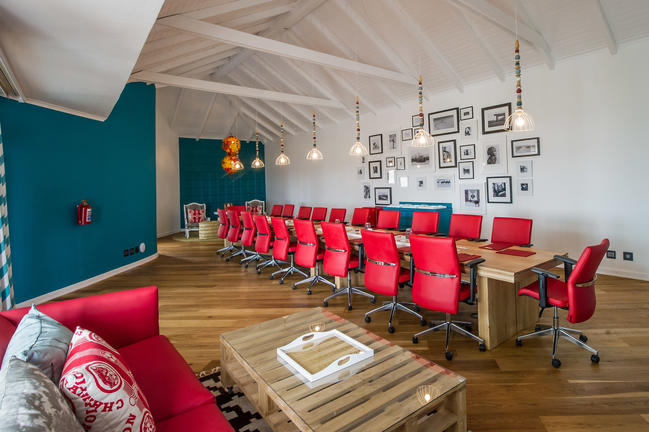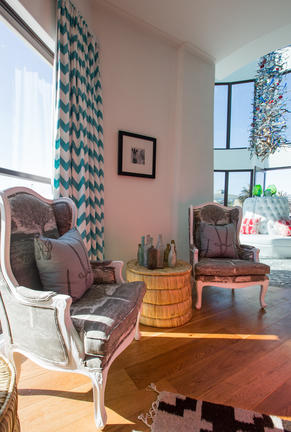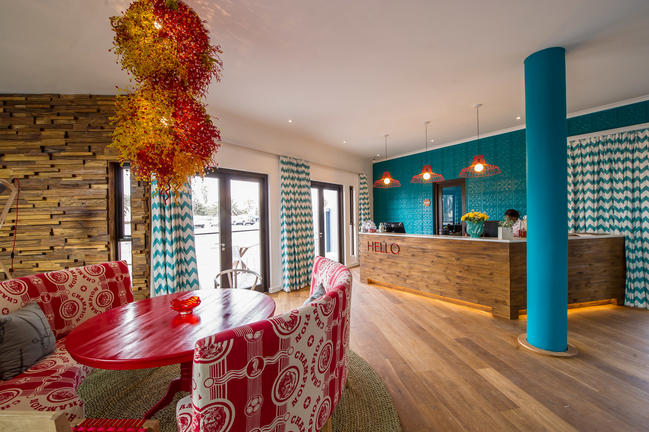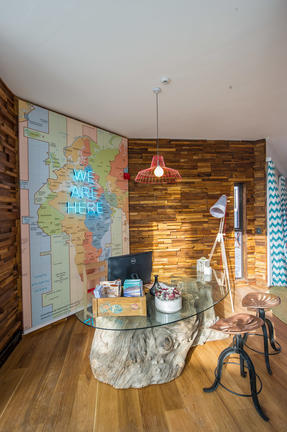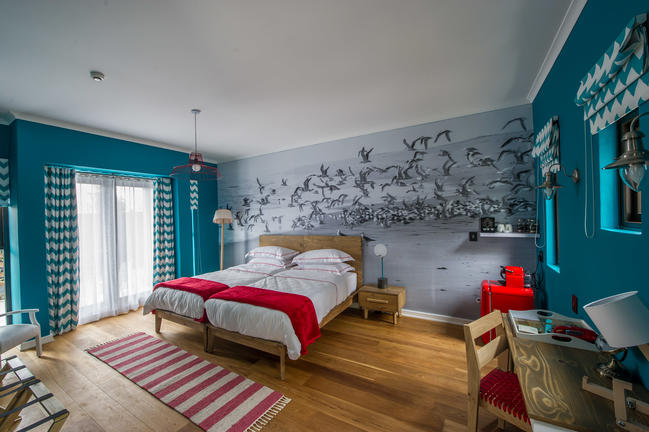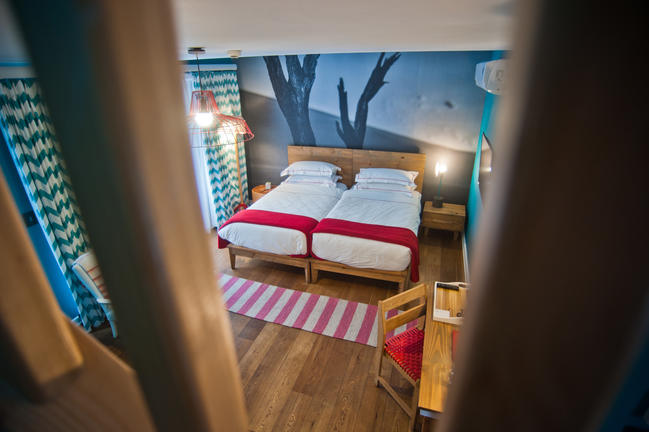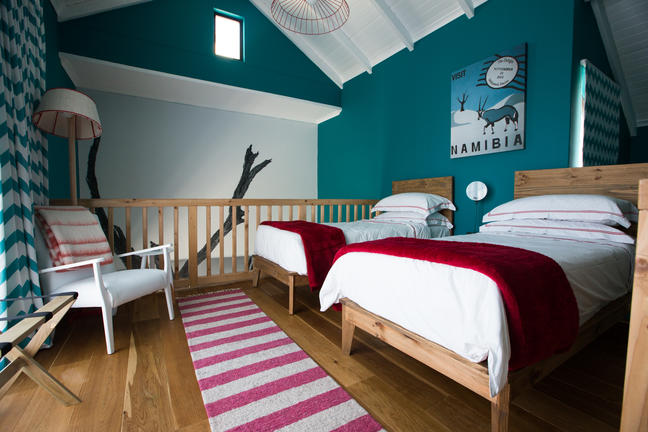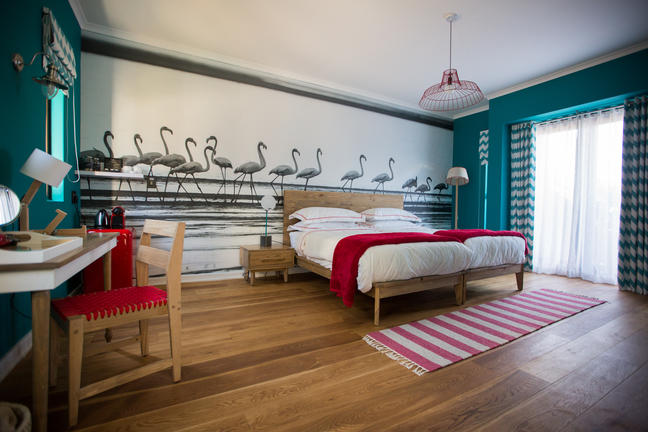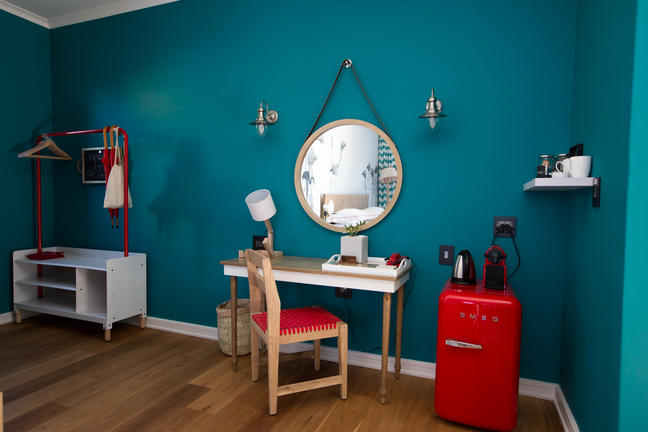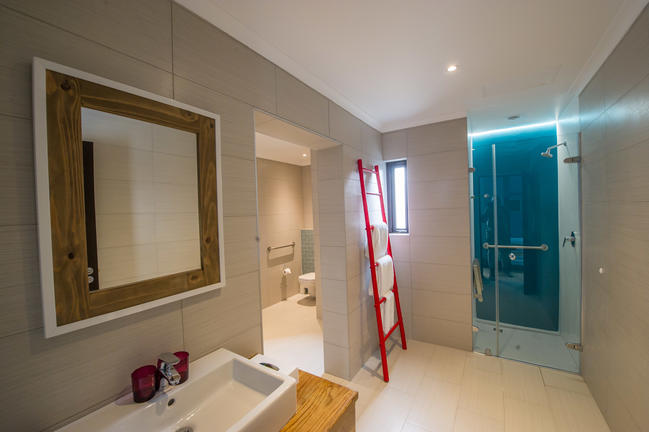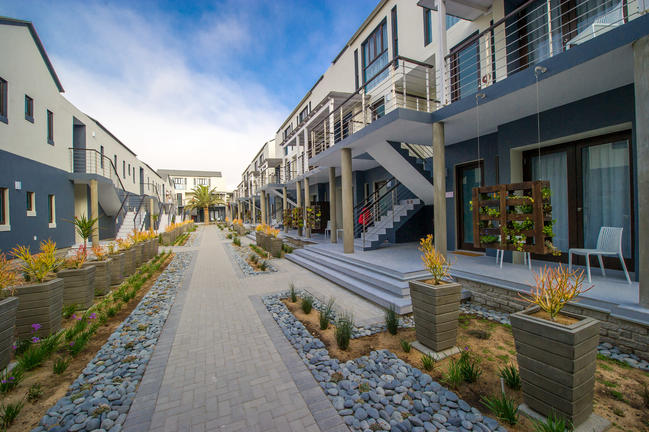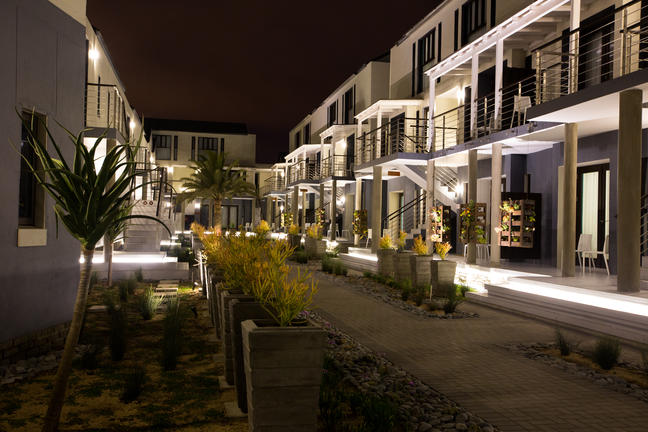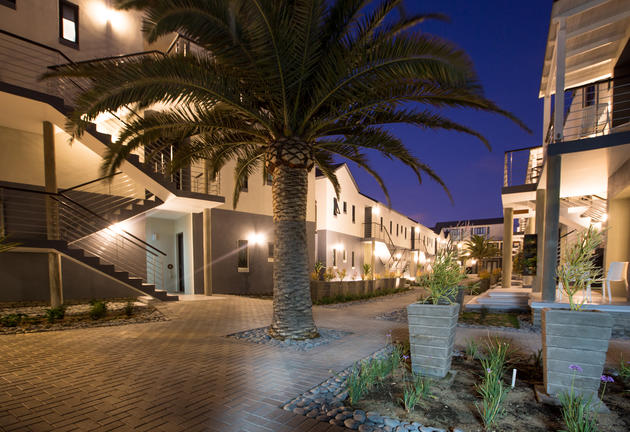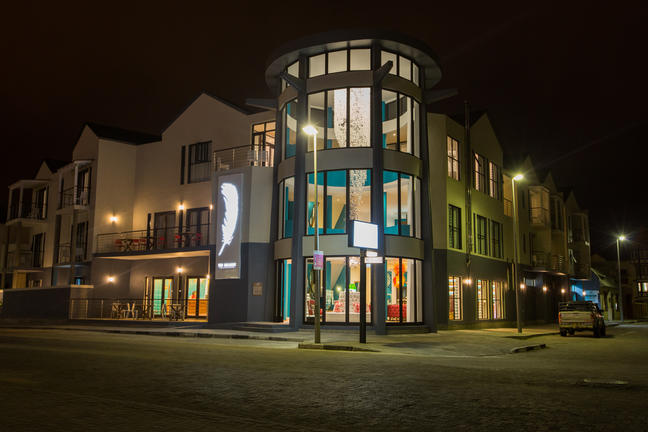 Your Stay
2 Nights
Bed and Breakfast
Fast Facts
Hotel
Spoken Languages: Afrikaans, English, German
No. Rooms: 55
Special Interests: Beach / Coastal, History & Culture, Leisure, Relaxation, Shopping, Sports, Wildlife
Mowani Mountain Camp
| Twyfelfontein
Mowani Mountain Camp, meaning 'place of god', lies amongst rugged boulders on a commanding ridge with sweeping panoramic views over Damaraland. Between the Ugab and the Huab rivers in southern Damaraland lies a vast and unspoilt wilderness area with magnificent Namibia desert scenery, unusual geological formations, ancient rock engravings and a unique variety of desert fauna & flora. This is Mowani's setting.
Mowani Mountain Camp is styled as an African village: the cluster of six thatched dome-shaped structures echo the surrounding rugged boulders with sweeping panoramic views over Damaraland. The sides of the bar, lounge and dining areas are open giving a cool feel even on the hottest Namibian day. 12 elegantly decorated safari tents, built on raised wooden platforms, each have a covered veranda with spectacular views and en suite facilities with a shower. Some tents have better views than others (for a supplement) and the honeymoon tent has an outside stone bath and outside shower which is very romantic.
Mowani also offers one luxury room that is not tented. This is close to the main area, ideal for people who prefer not to walk too far. Finally there is the suite: exquisitely furnished and secluded with a deck, lounge area, outside bathroom with a huge stone bath and shower, indoor bathroom with a shower, basins and toilet and a bedroom with a double bed.
Tucked away amongst the giant boulders, the plunge pool is perfect for hot days. An excellent dinner is served in the candlelit boma around a crackling fire whilst breakfast and lunch are on the deck overlooking the desert vistas of Mowani Camp.
Activities at Mowani Mountain Camp are particularly attractive. Mowani lies only a few kilometres from the exceptional ancient rock engravings of Twyfelfontein so you can visit them in your rental car or take one of Mowani's guided excursions. Nature drives and morning walks are also on offer. Mowani is the southern-most roaming ground for the desert-adapted elephant and rhino of Damaraland and the lodge also offers full day excursions in search of these elusive creatures in the nearby desert valleys. By all accounts they seem to be quite successful though the staggeringly beautiful desert scenery is an equal draw card to Namibia. Hot air ballooning is a new activity on offer.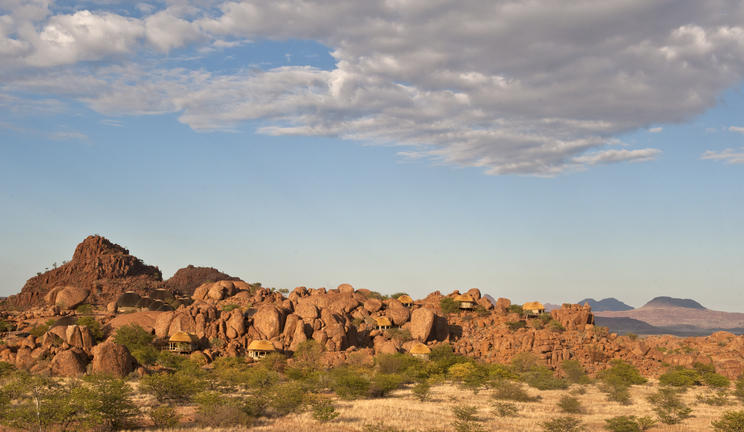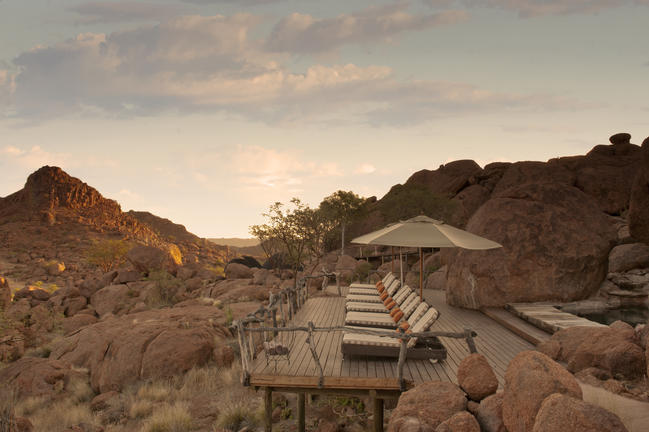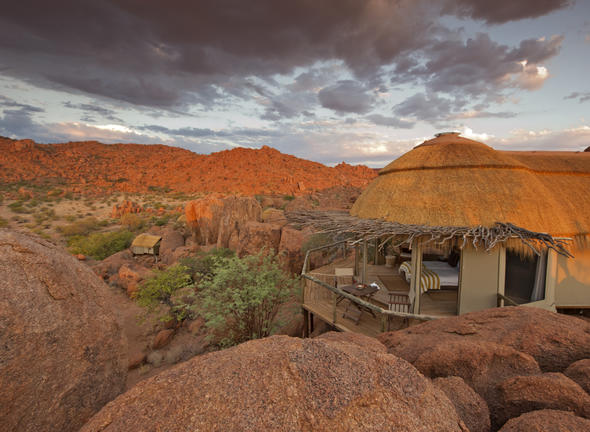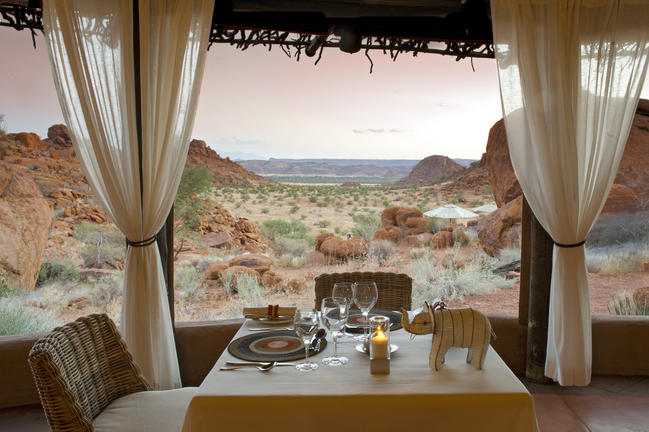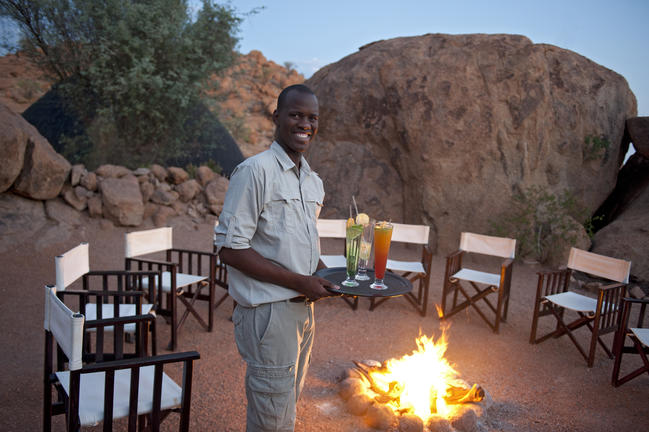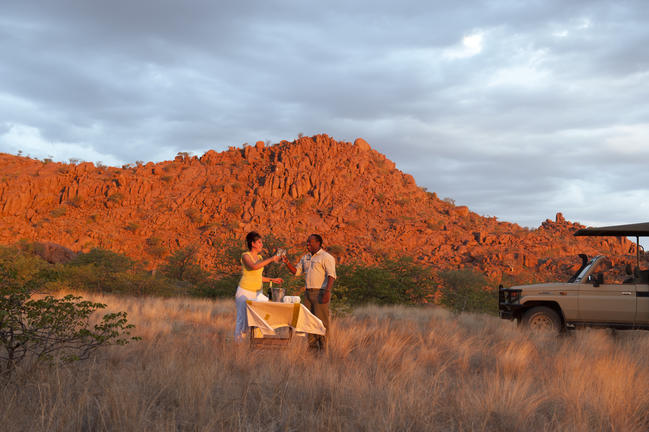 Your Stay
2 Nights
Full Board Plus - Dinner, Bed, Breakfast, Lunch and Activities
Alternative Accommodation
Etosha Oberland Lodge
| Etosha South
The Etosha Oberland Lodge, 10km away from the southern gate of Etosha National Park opened in March 2020 and is nestled in a private nature park adjacent to the park. The lodge offers an inviting lobby with restaurant and a bar with adjoining lounge with fire pit. To enhance the experience, guests are invited to enjoy a viewing deck and swimming pool as well as free wifi in communal areas.
The accommodation comprises of 18 beautifully appointed premium chalets that offer comfortable amenities such as an en-suite bathroom, an outdoor shower, private sun terrace, which is equipped with comfortable chairs. Further facilities include air conditioning, a tea and coffee station with fridge, mosquito nets, a hairdryer and a safe.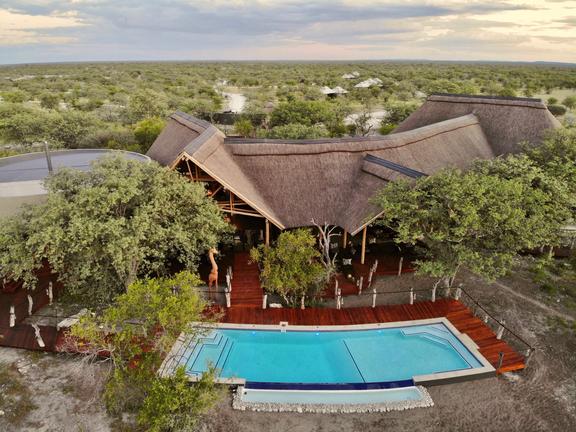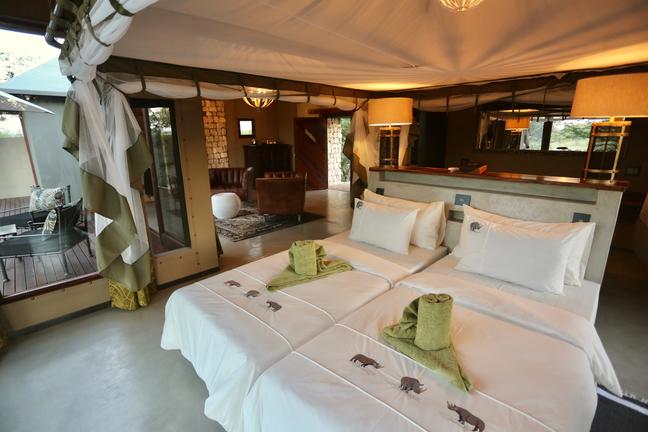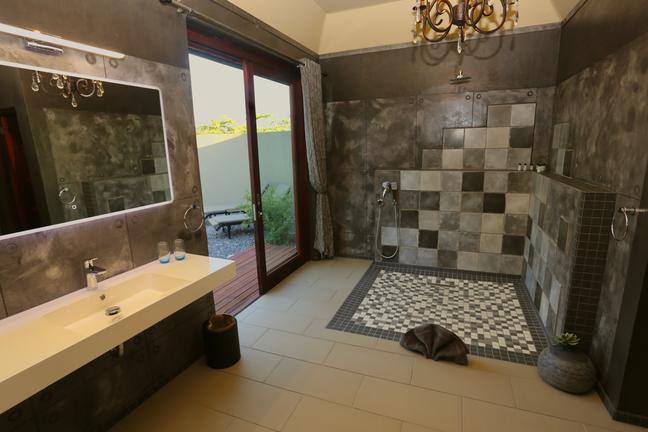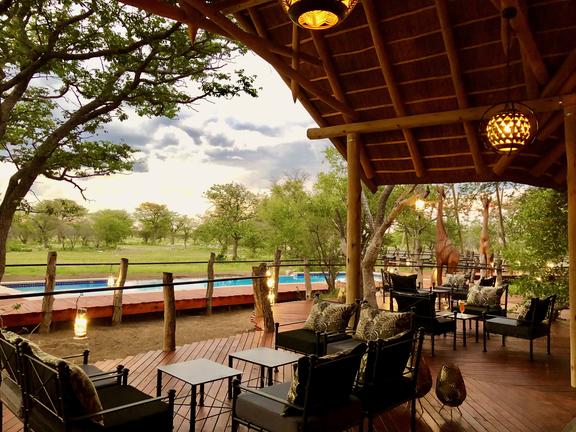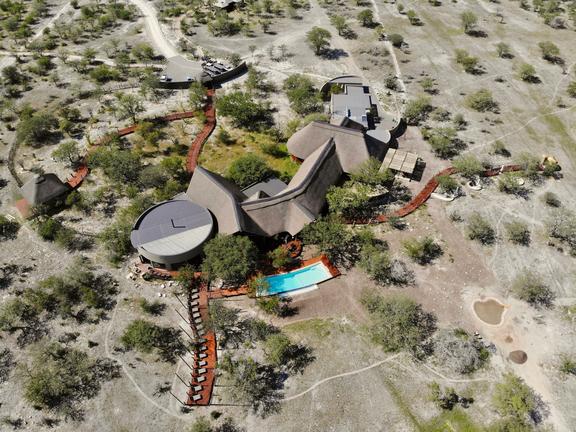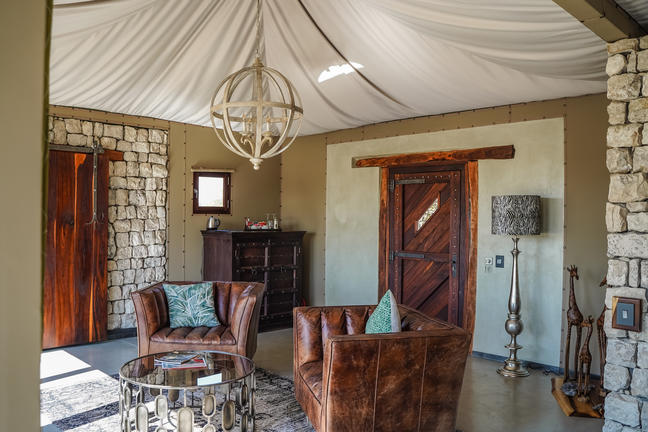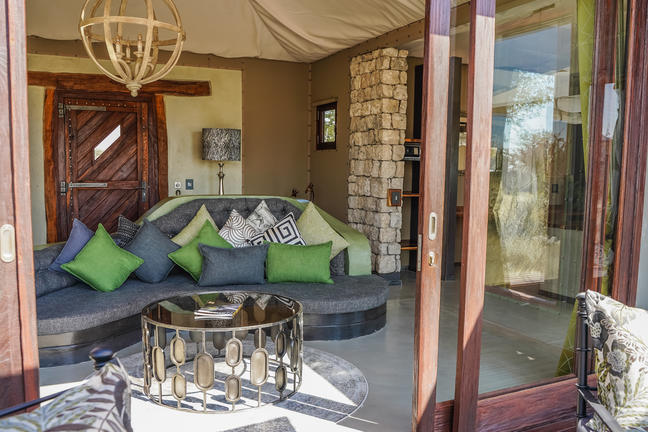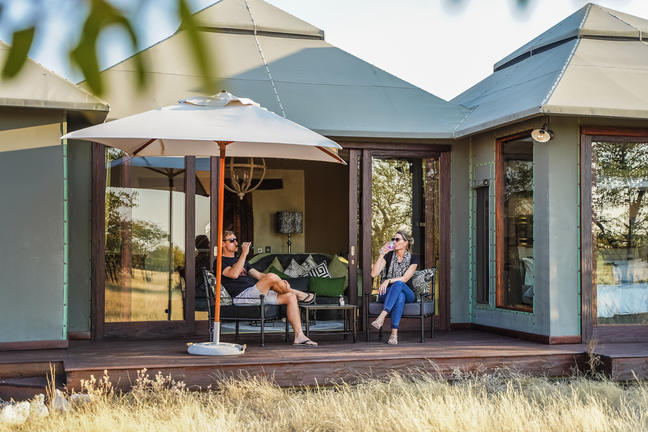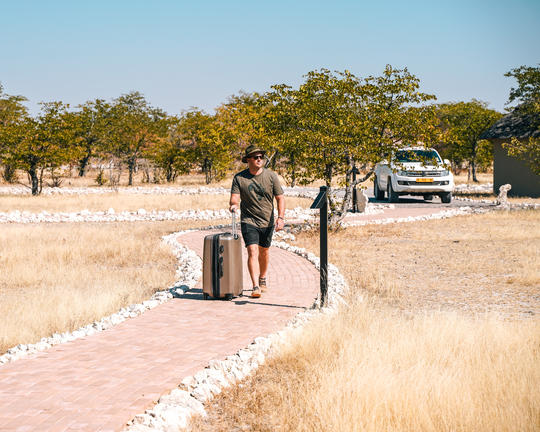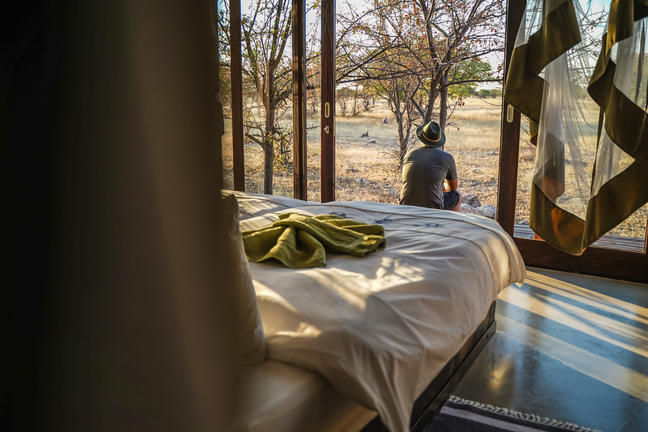 Your Stay
3 Nights
Full Board Plus - Dinner, Bed, Breakfast, Lunch and Activities
Fast Facts
4 Star
Lodge
Spoken Languages: Afrikaans, English, German
No. Rooms: 18
Special Interests: Adventure, Birding, Hiking, Nature, Wildlife, Wine
Okonjima Plains Camp
| Okonjima Nature Reserve
Okonjima Plains Camp in the Omboroko Mountains is the main camp at Okonjima and has 10 en suite comfortable chalets nestled around a central garden. However the emphasis here is not on the accommodation but on their famous Africat rescue project, a non-profit project to preserve and rehabilitate large predators including leopard and brown hyena. Visitors learn a great deal about leopard and cheetah, and can view them at close range - perhaps track radio-collared leopards in in their natural habitat and support ongoing research, or visit the cheetah project. After dinner you can visit the hide to spot night creatures like caracal, porcupine or honey-badgers. There are a number of highly recommended walking trails in a 'safe zone' for those staying longer. The lodge has an indoor dining area and sitting room, a pool and a large tea garden for relaxing during the heat of the day.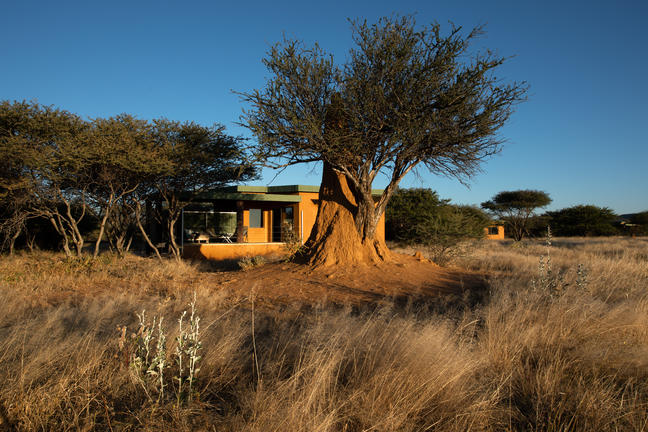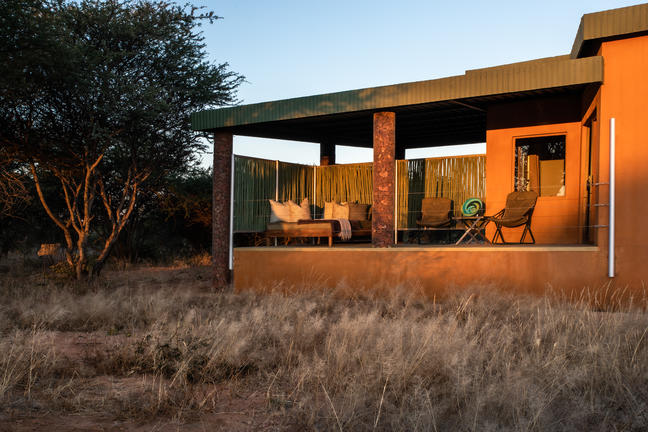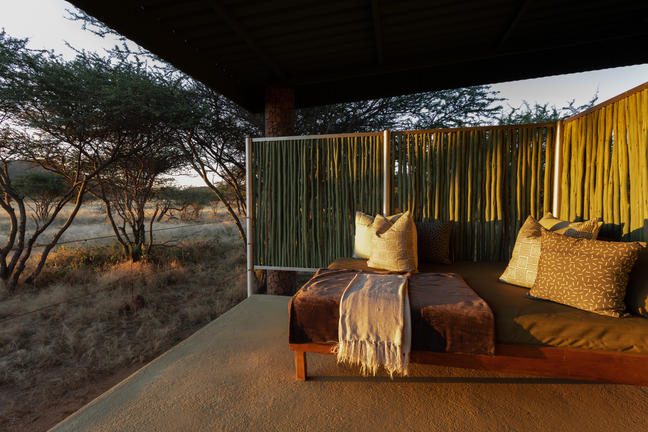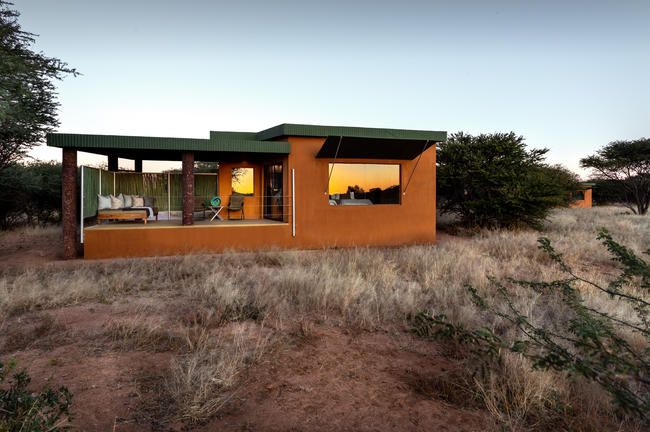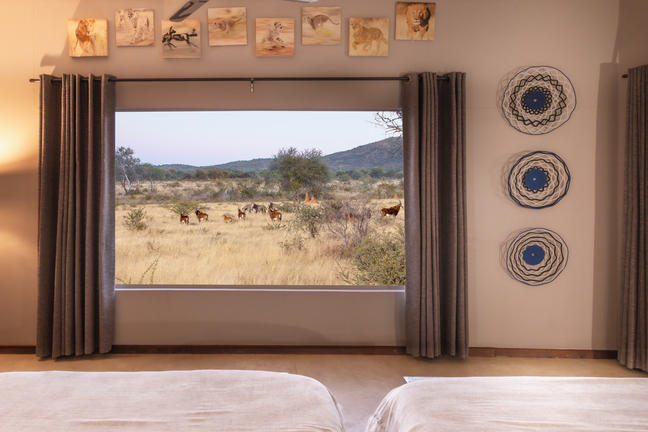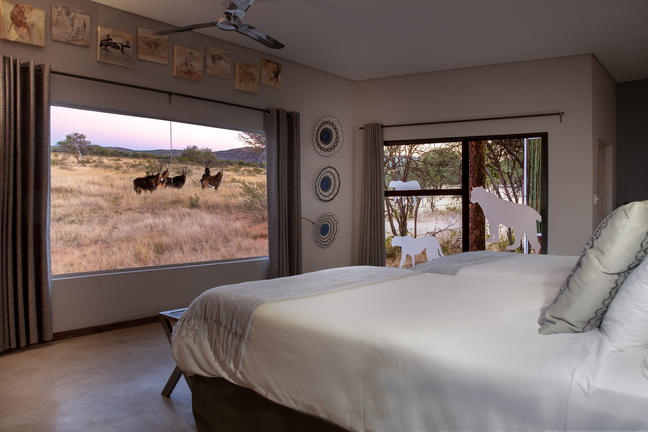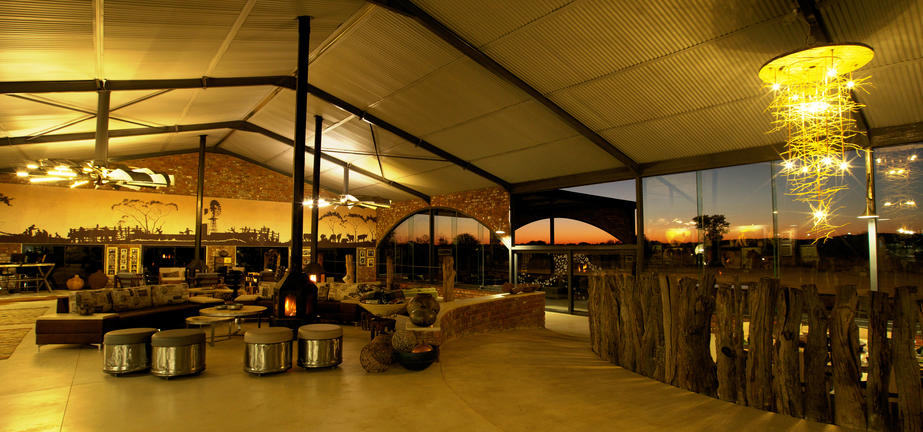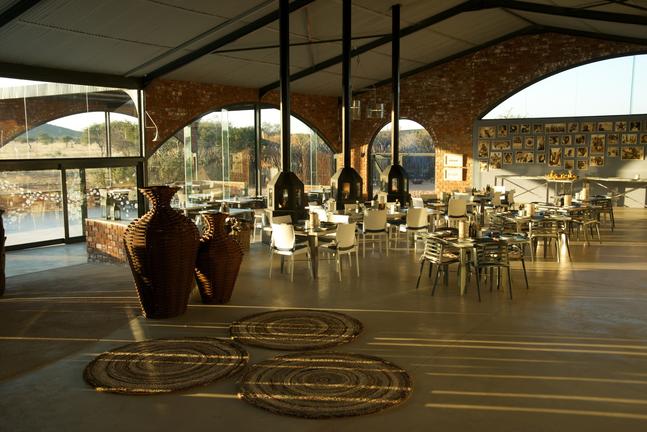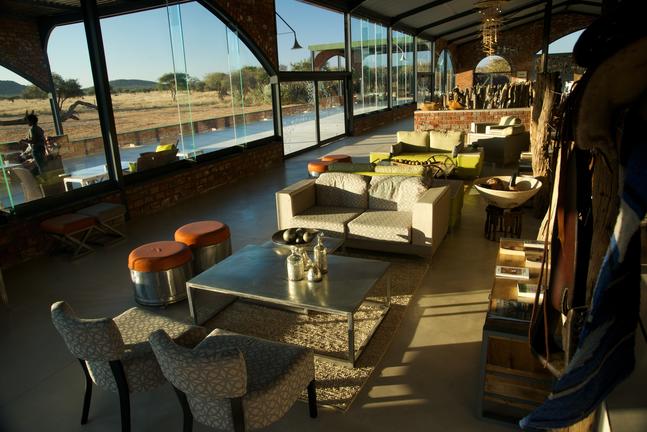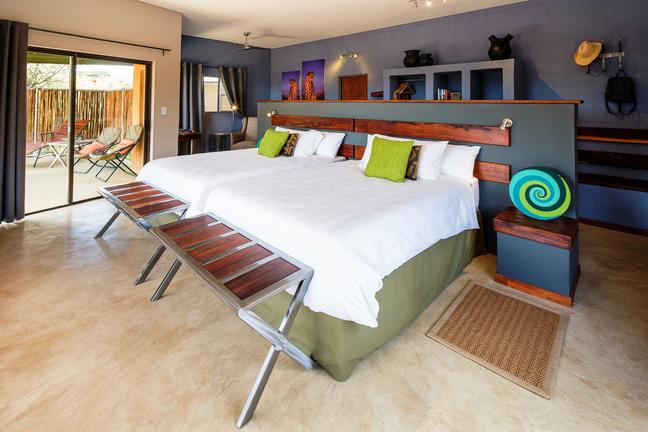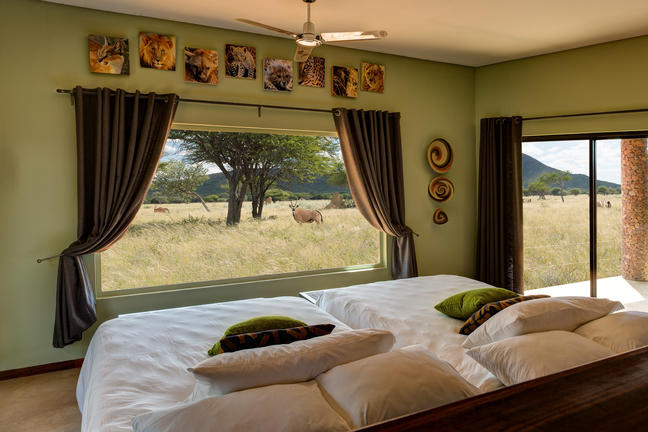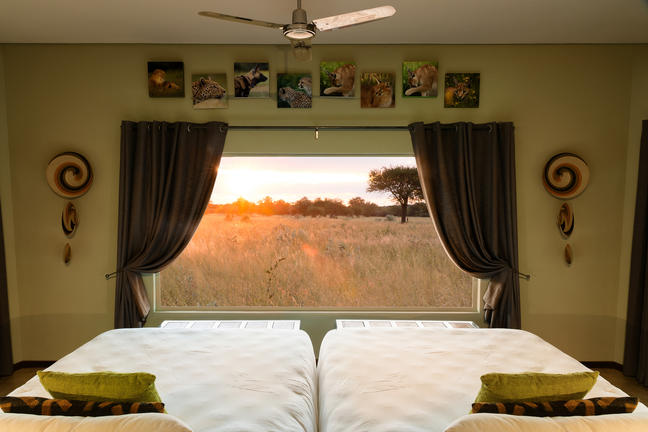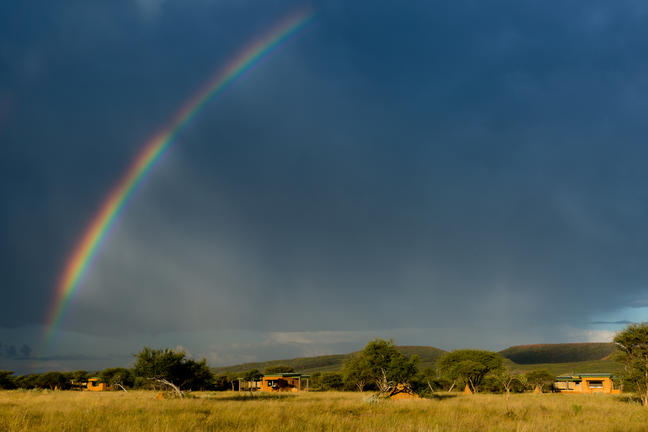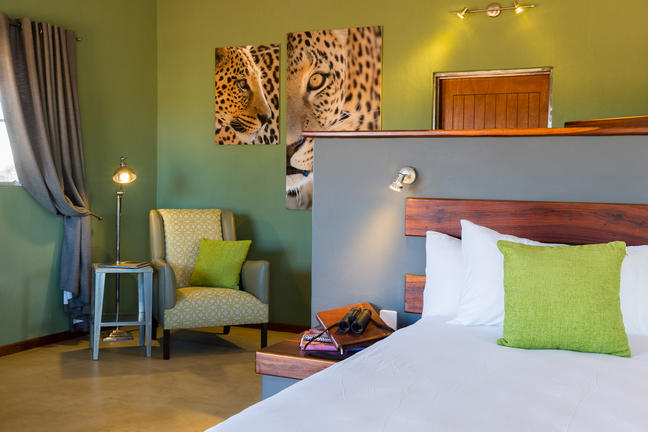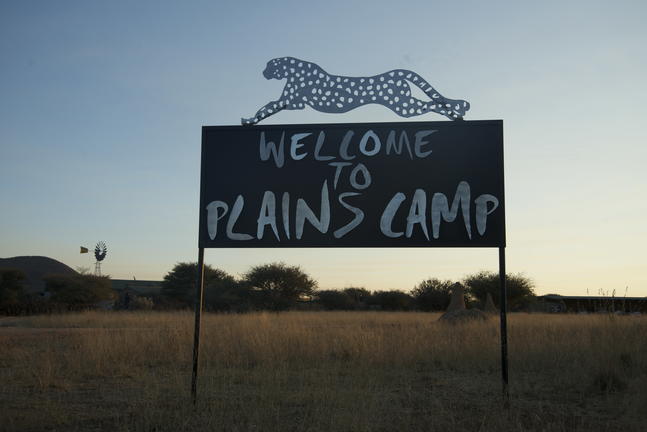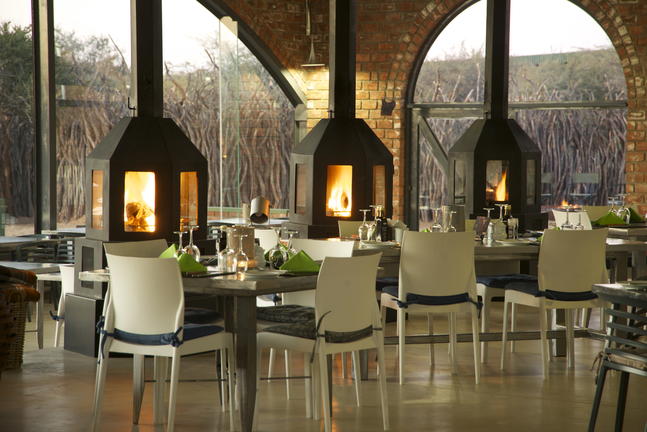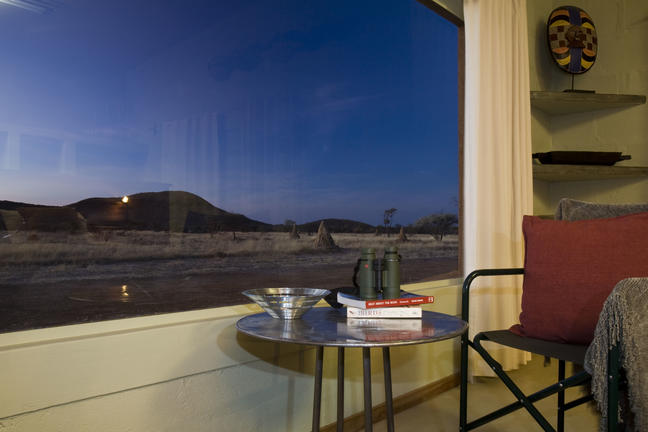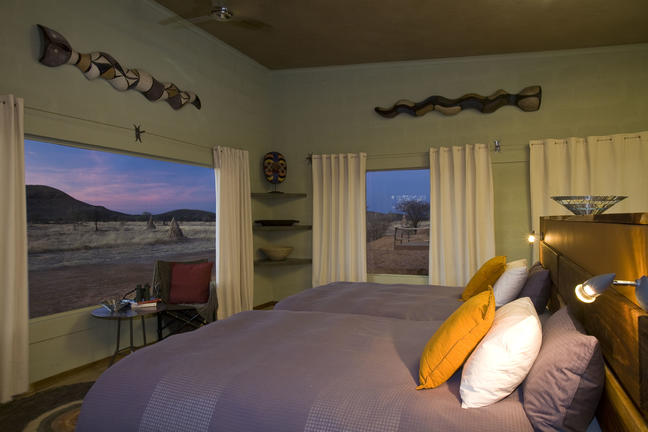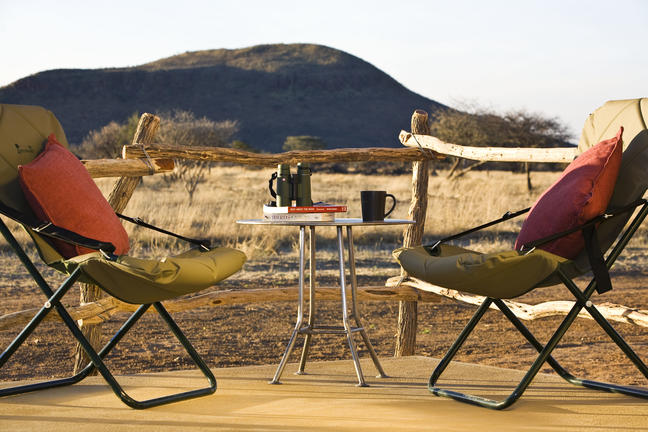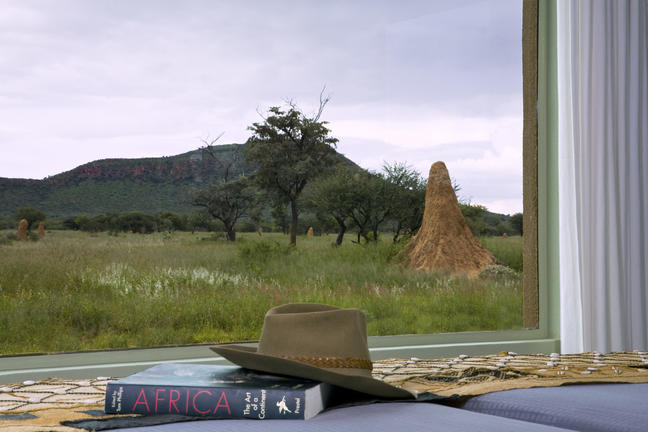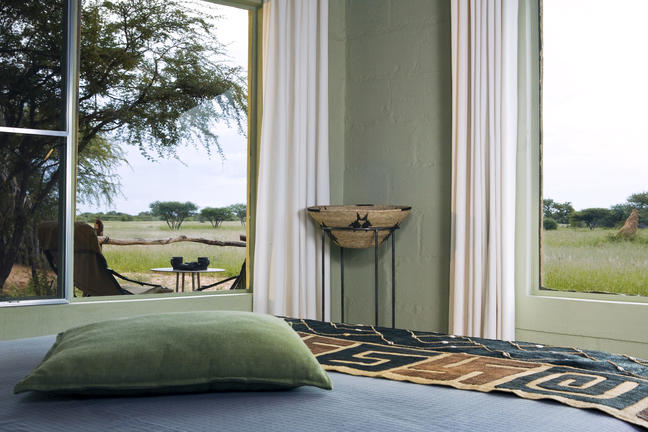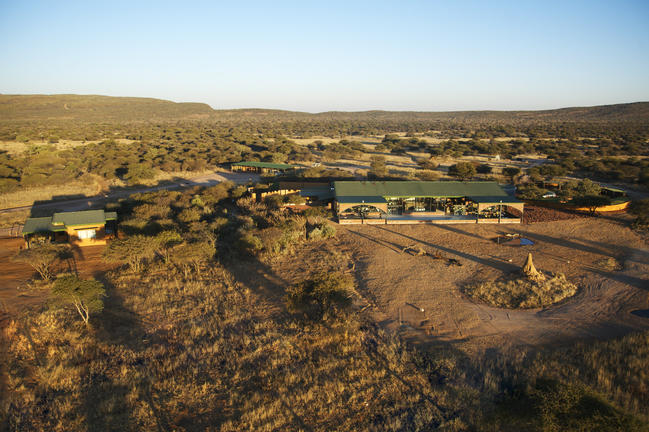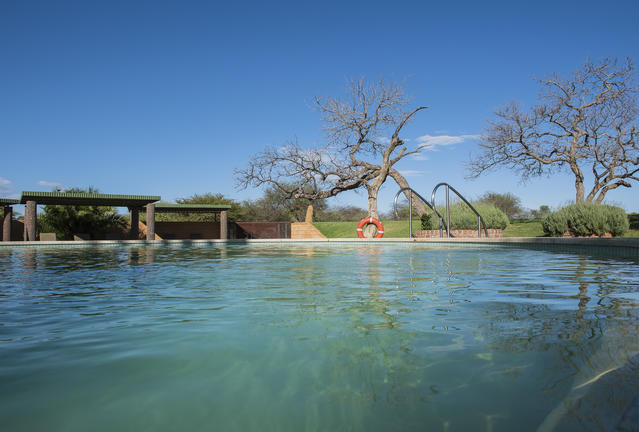 Your Stay
1 Night
Bed and Breakfast
Fast Facts
Lodge
Spoken Languages: Afrikaans, English, German
No. Rooms: 30
Special Interests: Adventure, Birding, Hiking, Nature, Relaxation, Wildlife