Kampala Serena Hotel
| Kampala
Serena's Uganda flagship, the Kampala Serena Hotel is an inspirational blend of 5-star polish, pan-African panache, social style and business reliability.
Ideally located at the very heart of Kampala, the hotel stands amidst 72 acres of landscaped grounds and water gardens. An oasis of cool and green, encircled by the seven hills of Kampala, this 152-room world-class hotel is the focal point of national, regional, business, political and social life.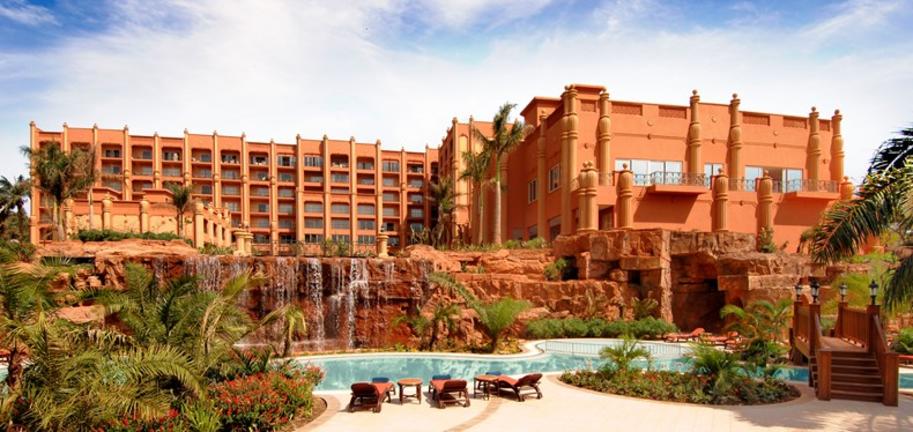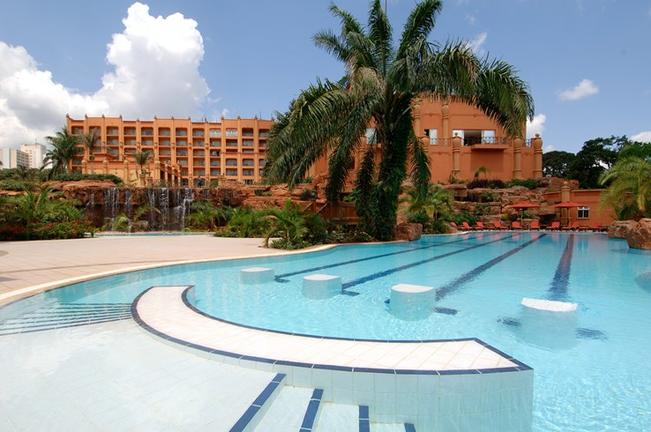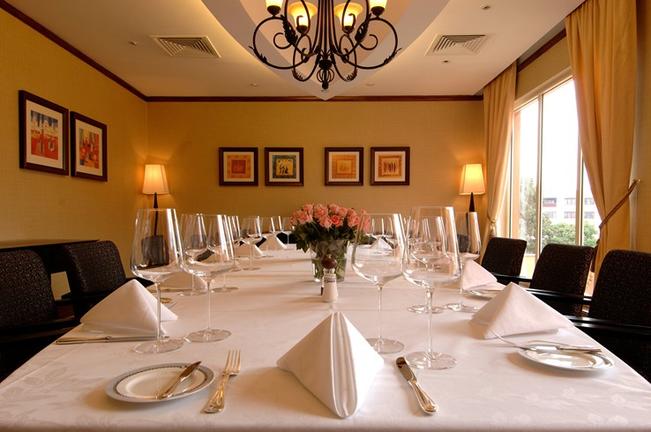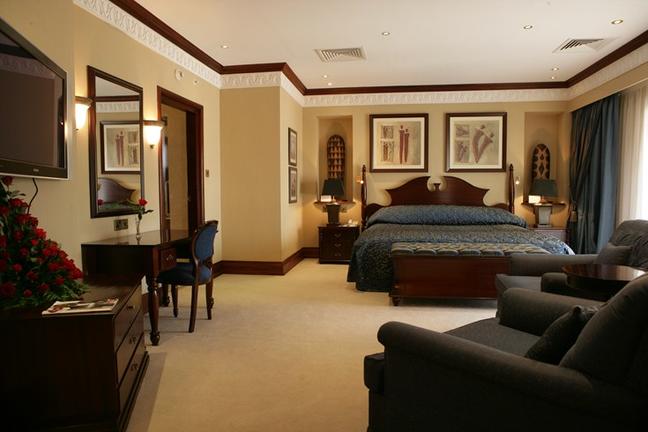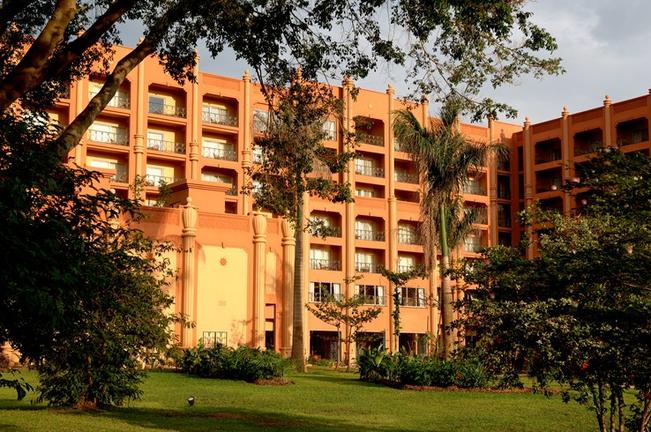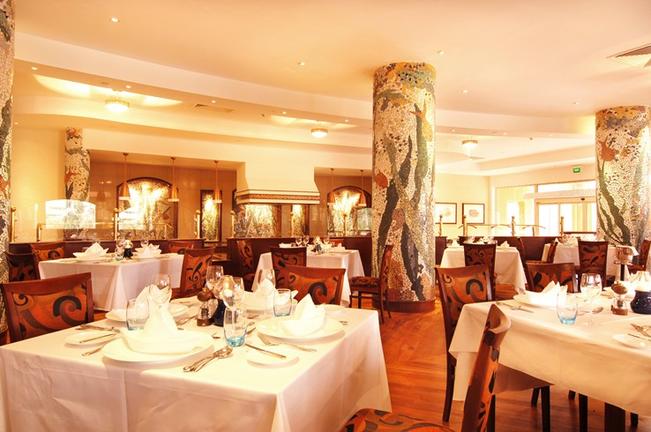 Your Stay
1 Night
Half Board - Dinner, Bed and Breakfast
Mweya Safari Lodge
| Northern Queen Elizabeth National Park
Mweya Safari Lodge offers visitors an unforgettable experience. Located on a peninsula within the heart of the Queen Elizabeth National Park, Mweya Safari Lodge is surrounded by the magical Rwenzori Mountains aptly described as the 'Mountains of the Moon' and overlooks the Kazinga Channel which links two of the Nile's great lakes – Lake George and Lake Edward. Mweya Safari Lodge offers visitors a spectacular experience of luxury in the wilderness. All of the rooms have wonderful views of the channel. The Lodge offers a range of activities and attractions: game drives, boat trips, wild life viewing and more.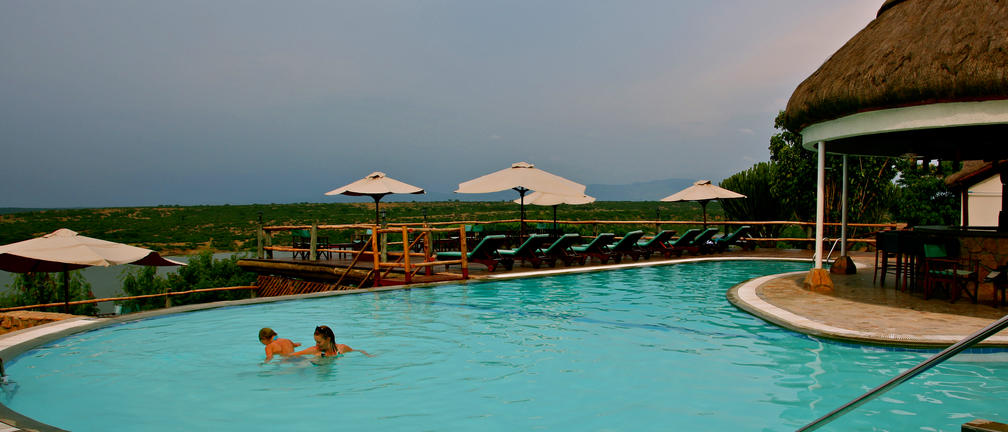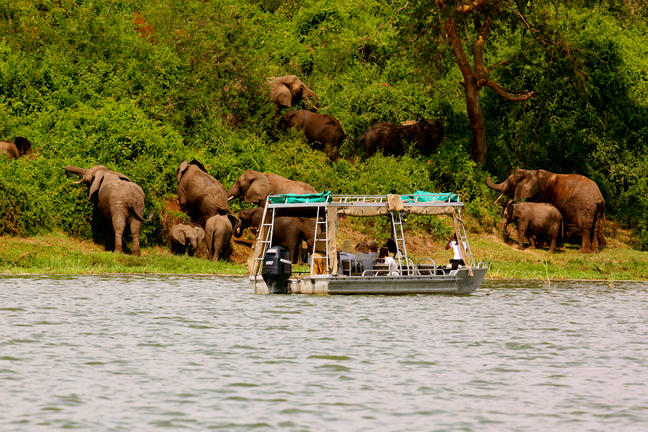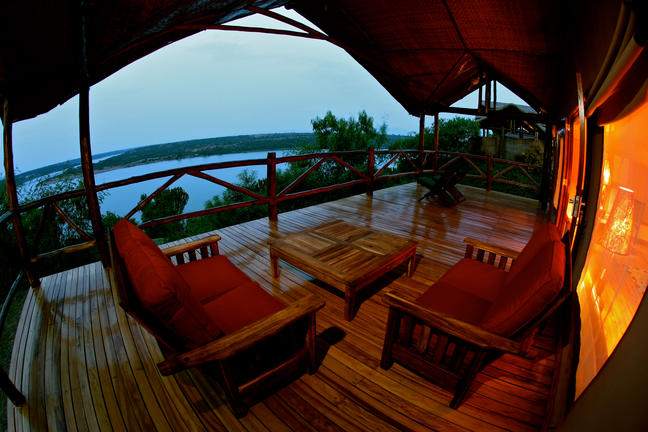 Your Stay
1 Night
Full Board Plus - Dinner, Bed, Breakfast, Lunch and Activities
Buhoma Lodge
| Bwindi Impenetrable Forest
Nestled at the gateway to Bwindi Impenetrable Forest, Buhoma Lodge is one of only two lodges set within the national park, and is the perfect lodge of choice when embarking on your bucket-list Gorilla trekking adventure.
Renowned for its warm welcome and attentive service, guests love the homely ambience of this Africa inspired lodge. Constructed using sustainable materials, the elevated central lounge, bar and dining area (serving delicious multi-course meals) offers a cosy spot for guests to unwind, and offers amazing uninterrupted views over the forest. The crackling fireplace adds a mystical atmosphere to cooler evenings.
Tranquil and cosy, the ten spacious eco friendly wooden chalets offer a private escape. Fall asleep to the sounds of the forest and awaken to chattering birds and monkeys as day breaks. Enjoy morning tea/coffee on your private verandah with sweeping views over the primal forest– what better way to start the day.
With Buhoma set just steps away from the trek start point, gorillas have been spotted popping in for an occasional visit, while our resident L'Hoest's monkey troup visit the gardens in front of the lodge almost daily, much to the delight of our guests.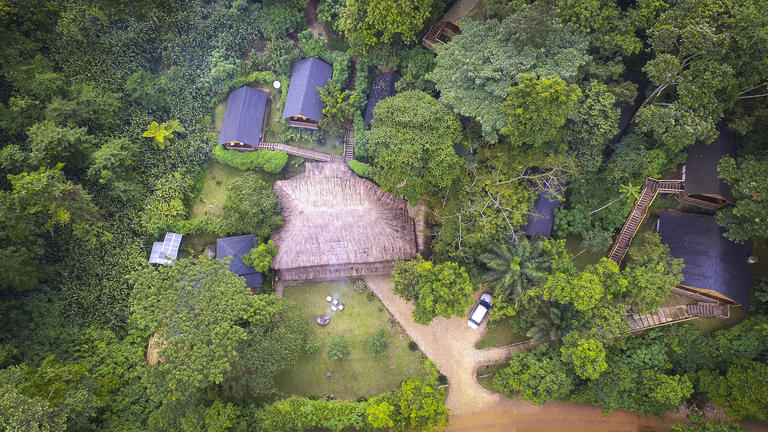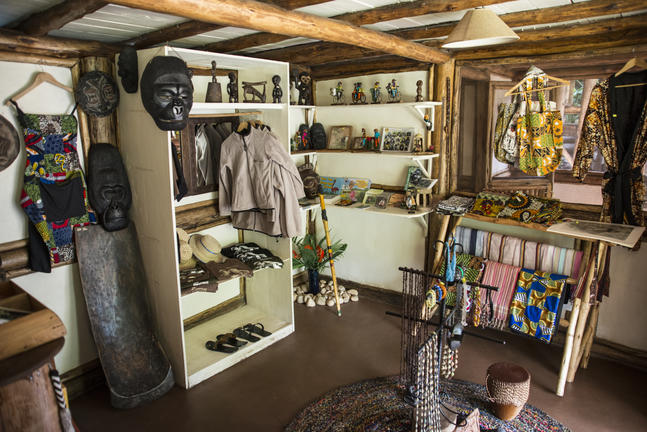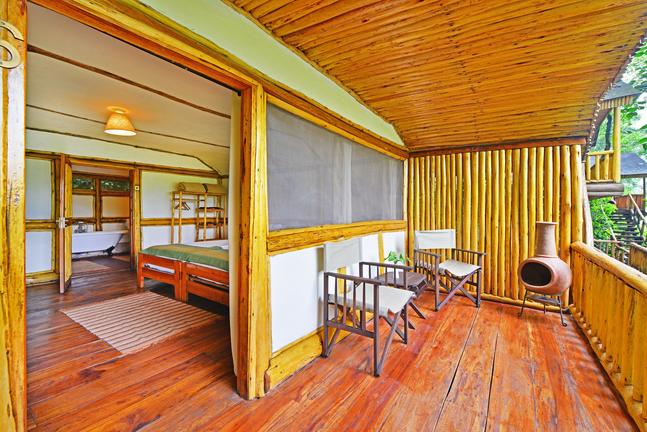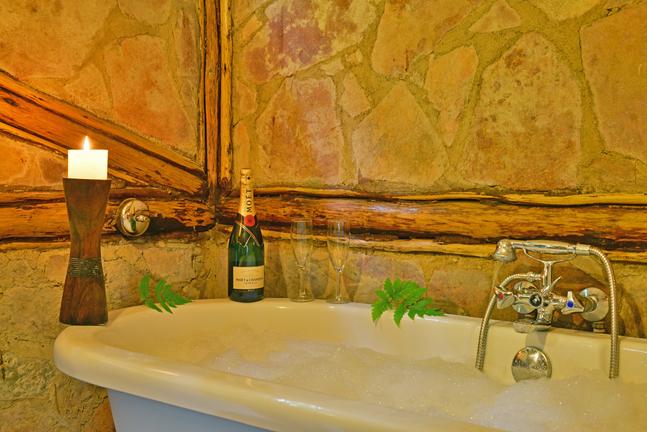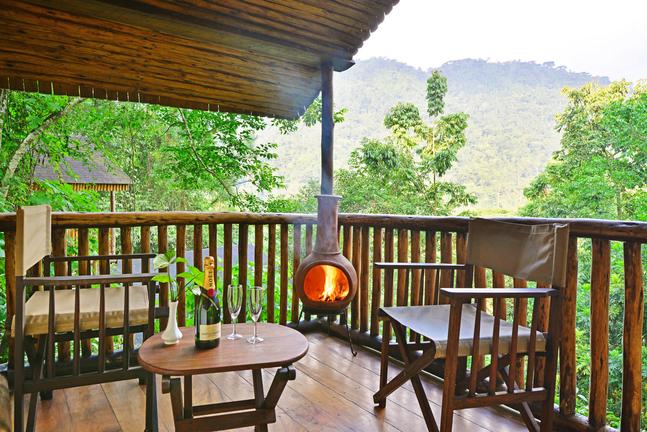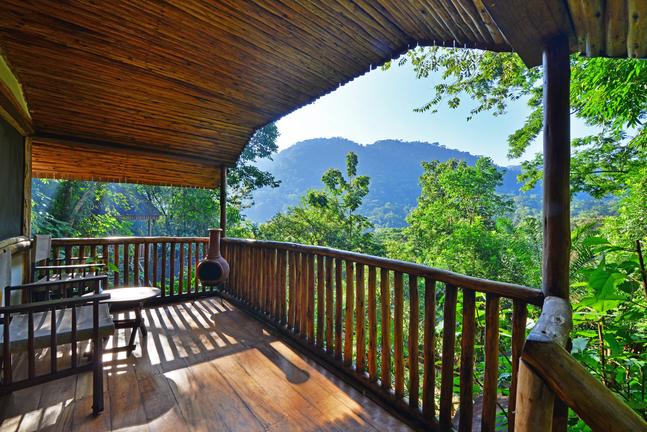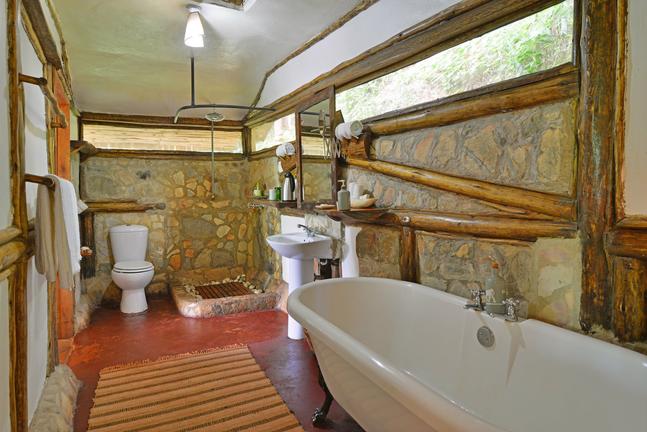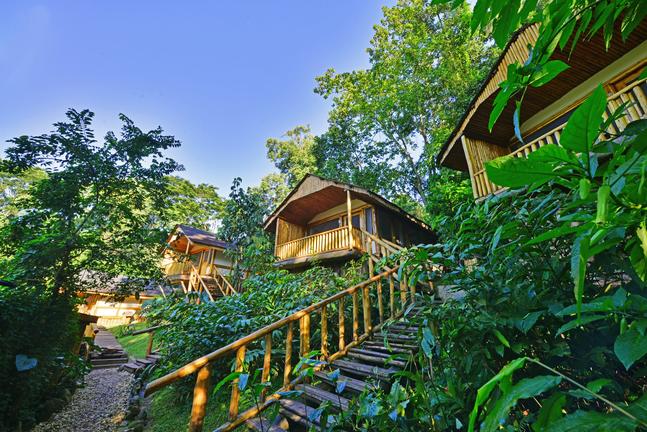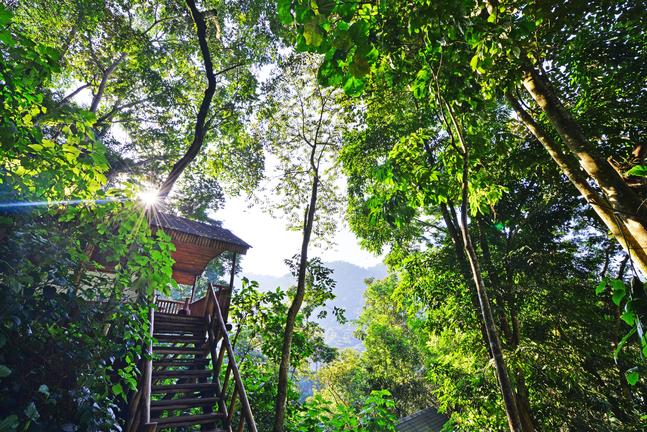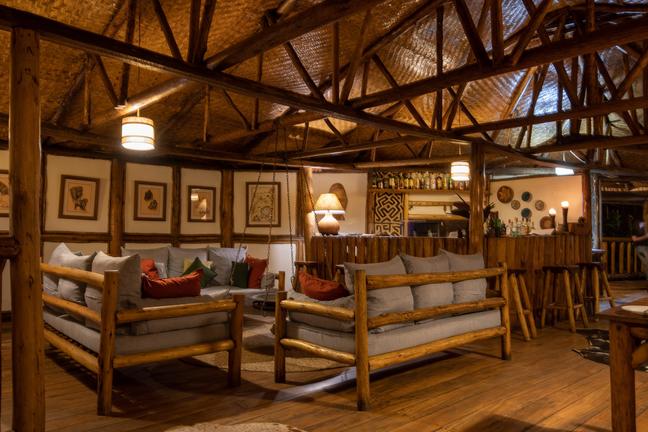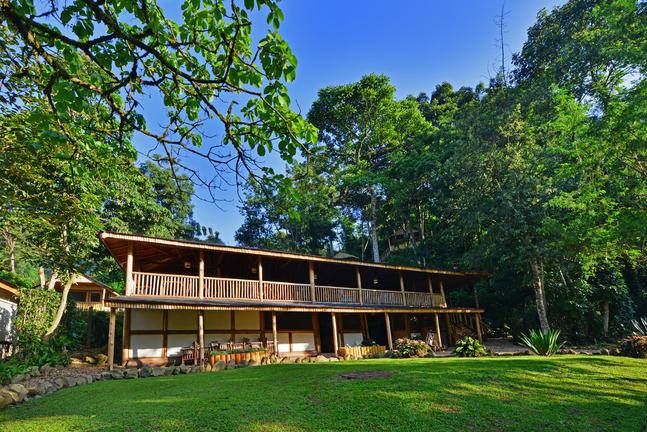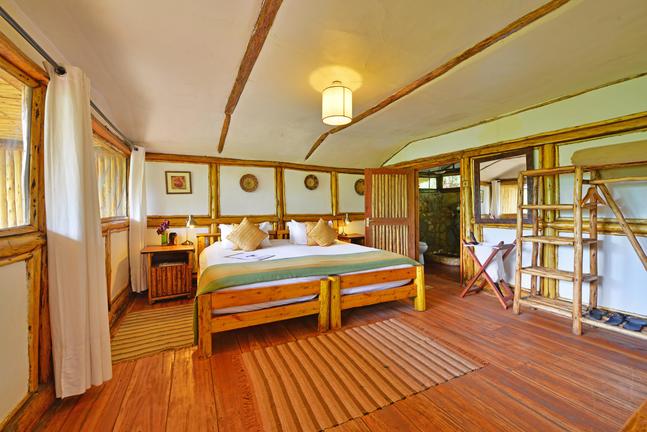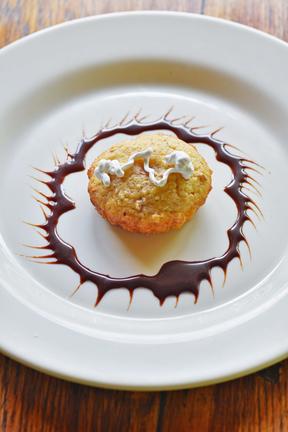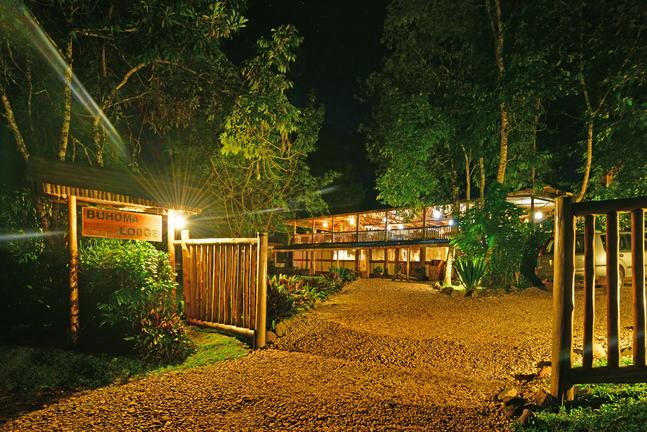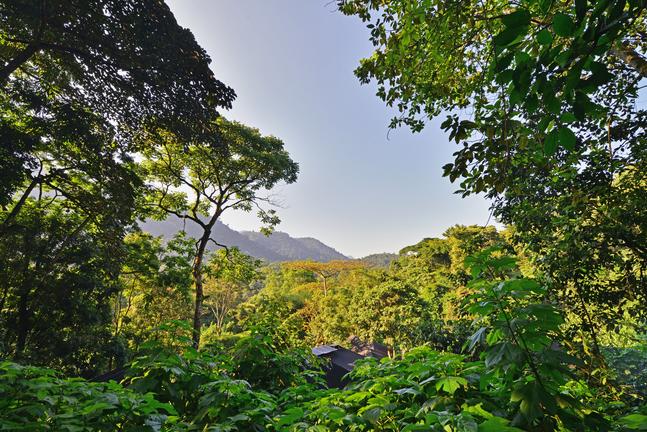 Your Stay
2 Nights
Full Board Plus - Dinner, Bed, Breakfast, Lunch and Activities
Fast Facts
Lodge
No. Rooms: 10
Special Interests: Birding, Flora, Hiking, History & Culture, Nature, Wildlife