Airport Guest House
| Entebbe
Only 5 minutes from Entebbe International Airport, this guesthouse is set in a quiet neighbourhood in beautiful gardens. They offer a pick from the airport, so just let them know when you will arrive and their driver will pick you. They can also take you to the airport for your flight out. Entebbe offers various activities to spend a nice and calm day, the staff can help you organise some nice activities. In the evening they transform their garden into an open air restaurant: an intimate dinner under the star-lit African sky.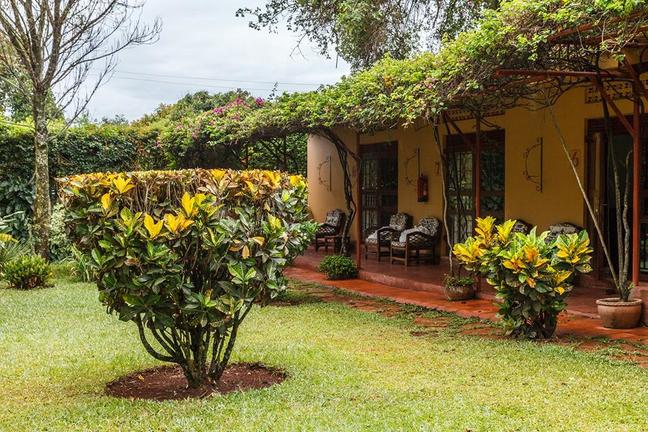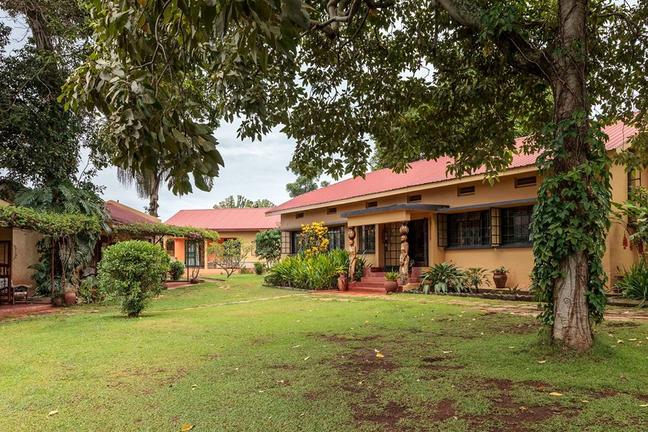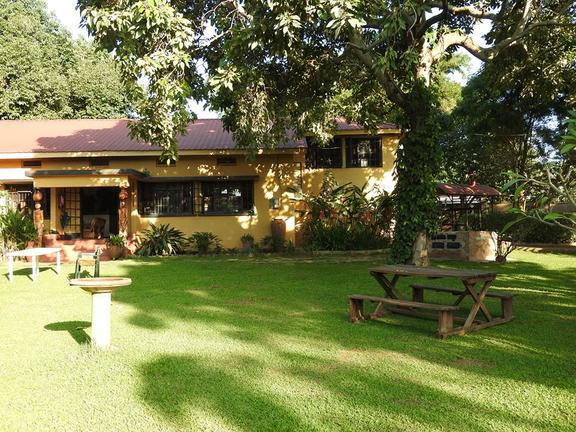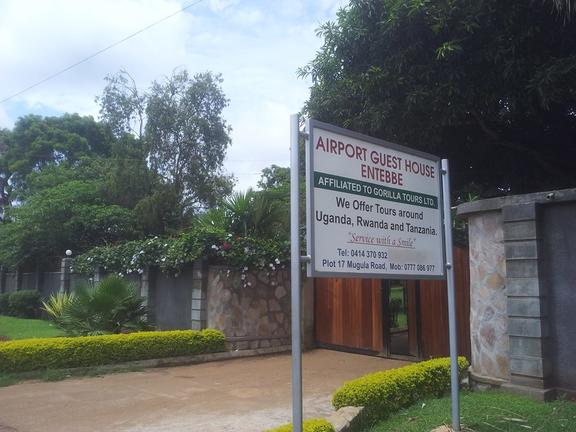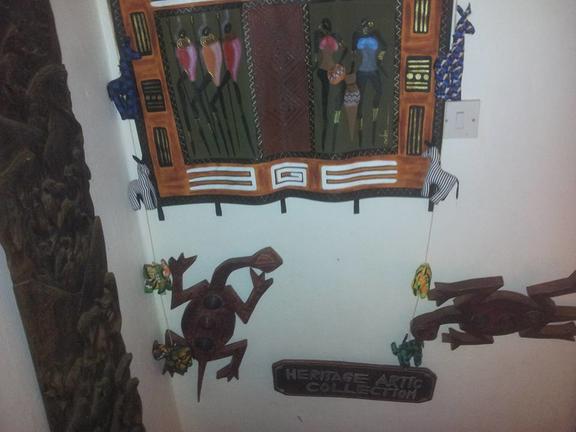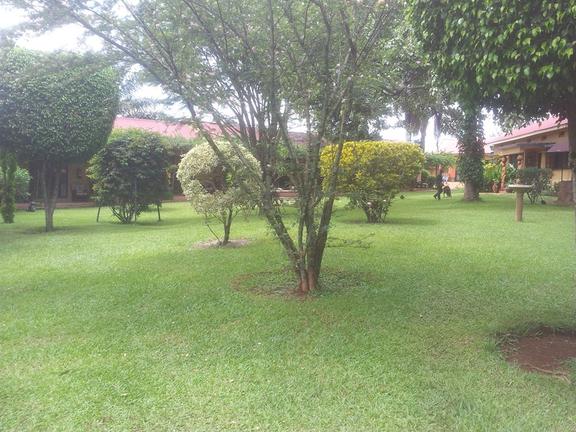 Your Stay
1 Night
Bed and Breakfast
Pakuba Safari Lodge
| Murchison Falls National Park
Pakuba Safari Lodge is located in North West of Uganda on the Eastern Bank of the Albert Nile. The tastefully furnished rooms offer comfort, style and serenity. Here you can enjoy a variety of excursions and activities; from exhilarating Safari drives to boat trips along the River Nile, ending at the foot of Murchison Falls. For the more adventurous, one can trek up to the top of the falls and marvel at the views through the mist.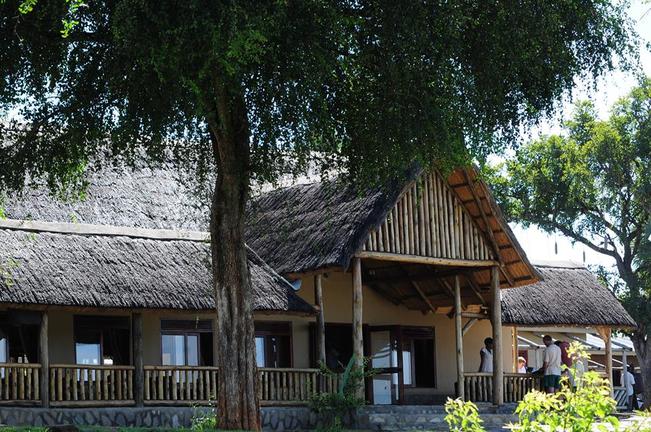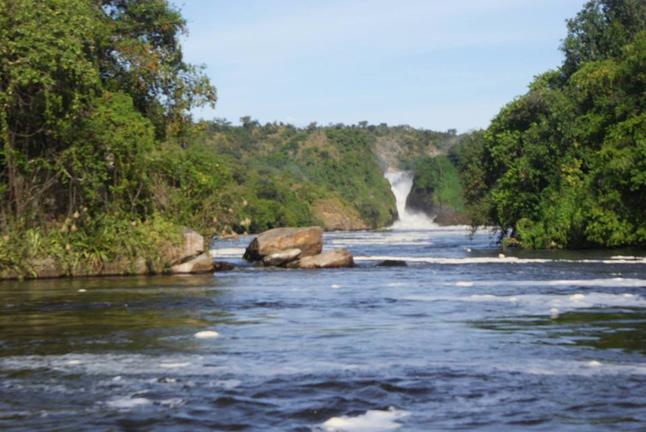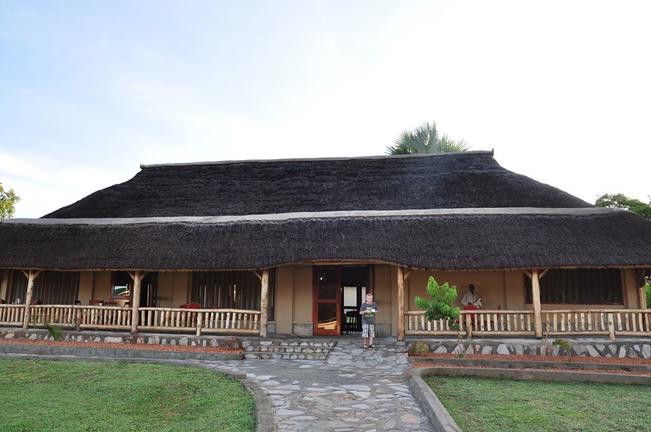 Your Stay
2 Nights
Half Board - Dinner, Bed and Breakfast
Kibale Guest Cottages
| Kibale Forest National Park
Situated at Fort Portal, adjacent to Kibale National Park, Kibale Guest Cottages are private unique luxury cottages with a view of the tropical forest. Facilities include the internet, a restaurant, and a pub. Nearby attractions include the Swamp Walk Centre, the Chimp Tracking Centre, Kibale Forest Corridor Game Reserve and Lake Nkuruba Nature Reserve.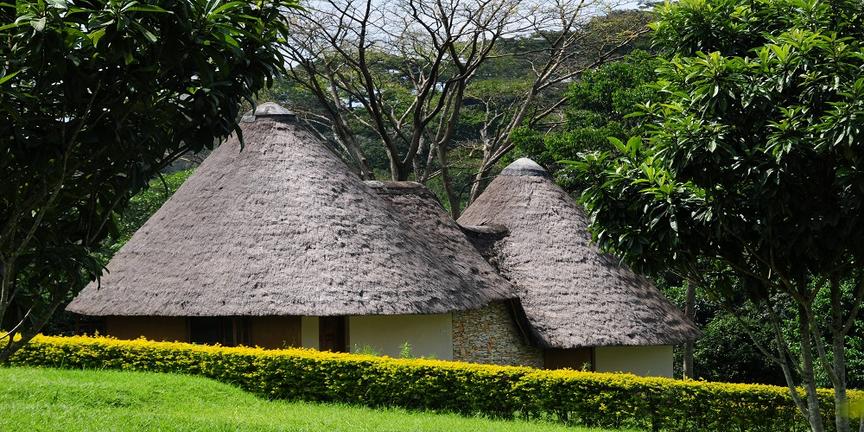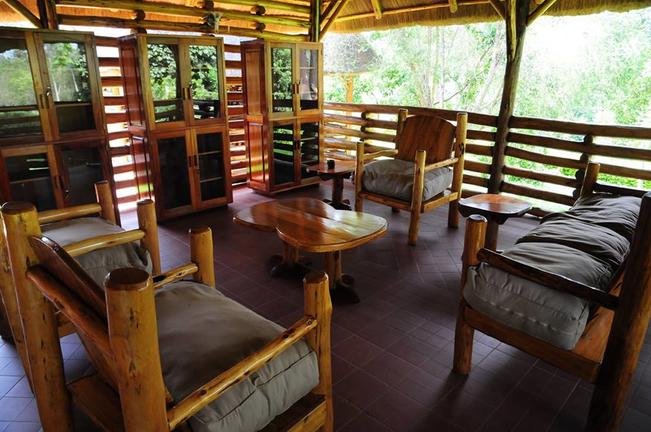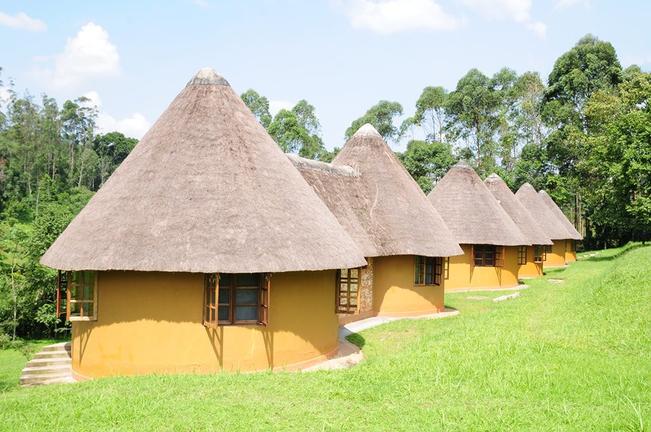 Your Stay
2 Nights
Full Board - Dinner, Bed, Breakfast and Lunch
Parkview Safari Lodge
| Southern Queen Elizabeth National Park
Parkview Safari Lodge is a Uganda safari lodge located in Queen Elizabeth National Park in the Kyambura area. The lush en-suite cottages are nicely placed in a natural ecosystem setting crafted using natural materials and fitted with canvas that blends with their surroundings. The cottages are thatched with local grass presenting a cool atmosphere suitable for relaxation while on safari. Equipped with both hot and cold running water, the bathtubs and showers overlook the wilderness while the private wooden decks offer uninterrupted views of the park Savannah when lit by electricity. Parkview Safari Lodge is considerably rich in facilities including a fully equipped conference hall, restaurant with an extensive menu providing both local and international cuisines, library and reading area where you can learn more about conservation and Queen Elizabeth National Park in general, sauna and steam bath, massage parlour, gift shop where one can secure a souvenir to commemorate the Uganda tour, extensive swimming pool offering a deep bath after an extensive game drive, laundry services, internet connectivity that keeps one connected in the outside world and a well stocked bar.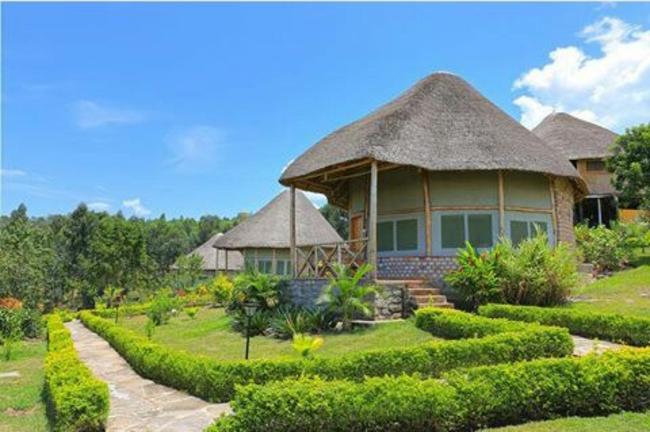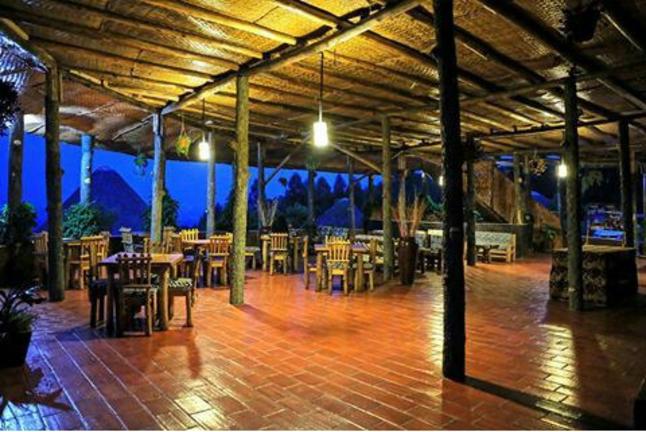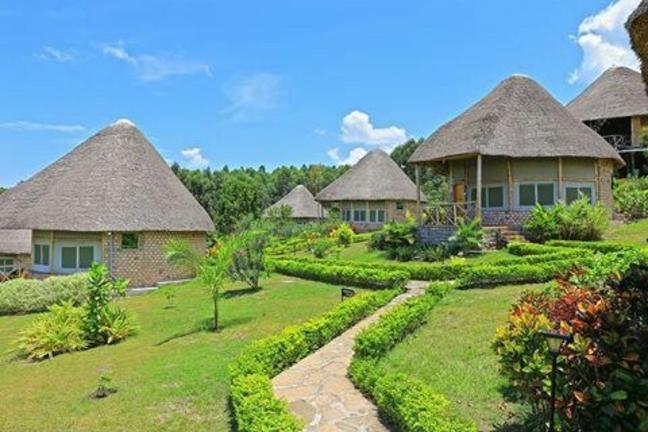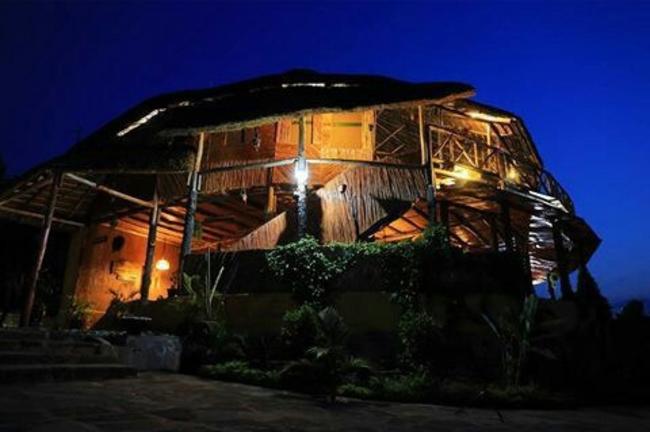 Your Stay
1 Night
Full Board - Dinner, Bed, Breakfast and Lunch
Enjojo Lodge
| Southern Queen Elizabeth National Park
Enjojo Lodge is bordering the Ishasha sector of Queen Elisabeth Park. It is situated on 40 hectares amidst acacia forest, lush vegetation with palm trees and scattered grassland. Birdlife is abundant and herds of elephants, buffaloes and antelopes are regularly spotted on the land. Vervet monkeys, baboons and black and white colobus have become residents. The lodge offers comfortable accommodation to suit all budgets. In the main lodge area, there are 3 thatched cottages and one Safari House, allowing a total of 16 guests, contributing to a quiet and intimate retreat. The cottages are interlinked with an elevated wooden walkway, and each room has an en-suite bathroom and outdoor shower with hot and cold water. On the wide verandas, guests can relax and overlook the surrounding bush and savanna. Enjojo Safari House can be booked by families ar private groups of up to 7 guests and has its own little outdoor kitchen.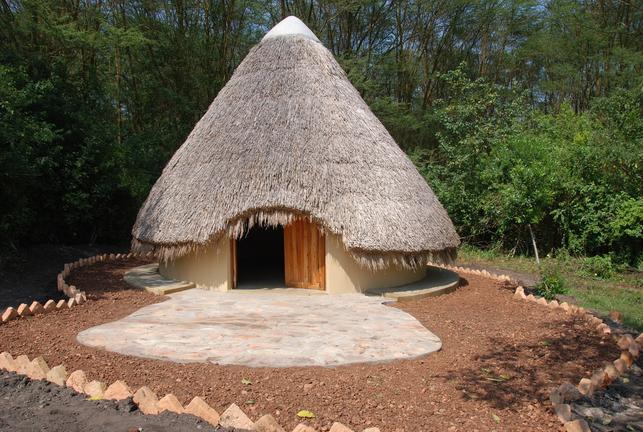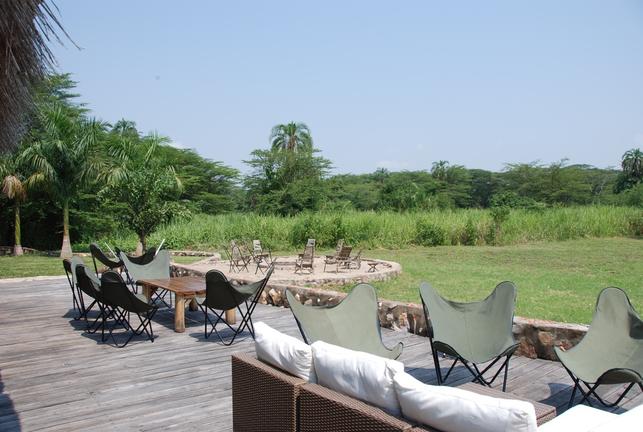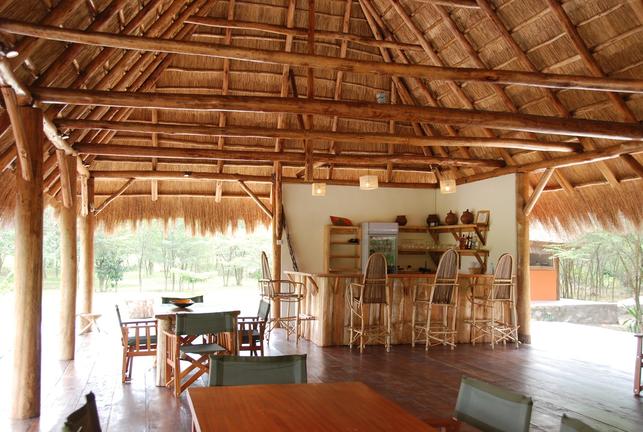 Your Stay
1 Night
Full Board - Dinner, Bed, Breakfast and Lunch
Mahogany Springs Lodge
| Bwindi Impenetrable Forest
Mahogany Springs is situated in one of the most intimate, secluded, beautiful and most importantly natural settings in the world and only around 2 minutes away from the Gorilla tracking starting point.
All the rooms at Mahogany Springs are high end suites. All Suites can be twin, double or triple. There is 24/7 power in all the rooms. All rooms have large en-suite bathrooms with a gorgeously designed open terracotta shower.
All 12 luxurious suites have their own private terrace with magnificent panoramic views over the grounds, river and surrounding areas.
The main dining area is exquisitely furnished and with panoramic views beyond the lodge's own gardens you will enjoy dining in a tranquil and unrivalled setting. The service provided is as much an art form as the food therefore, the staff are trained to very high standards. Within the main building there is a stunning bar where guests can sit all day and night trying one of the many cocktails or simply a bottle of fine wine. Most of the produce used at Mahogany Springs is grown on site to provide guests with the freshest ingredients.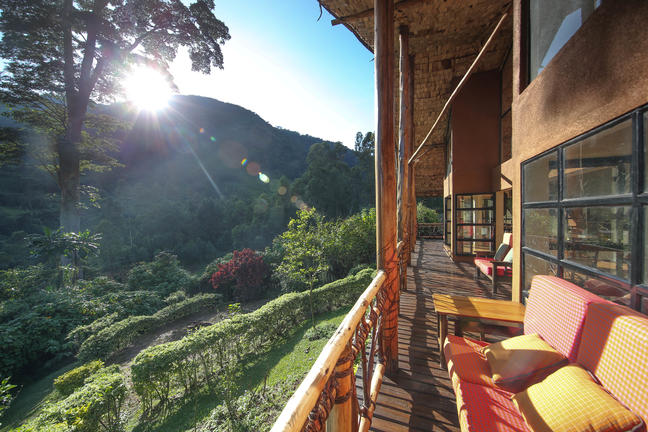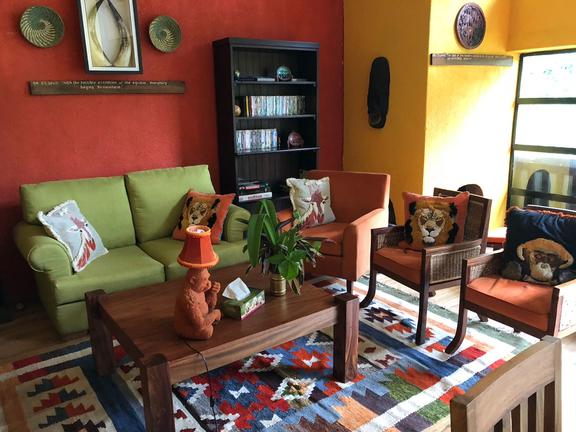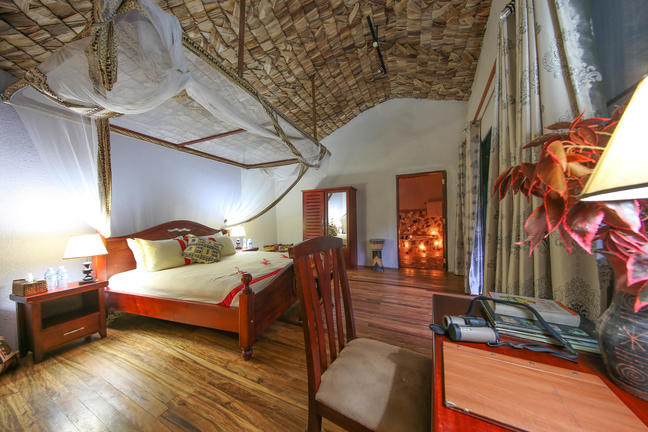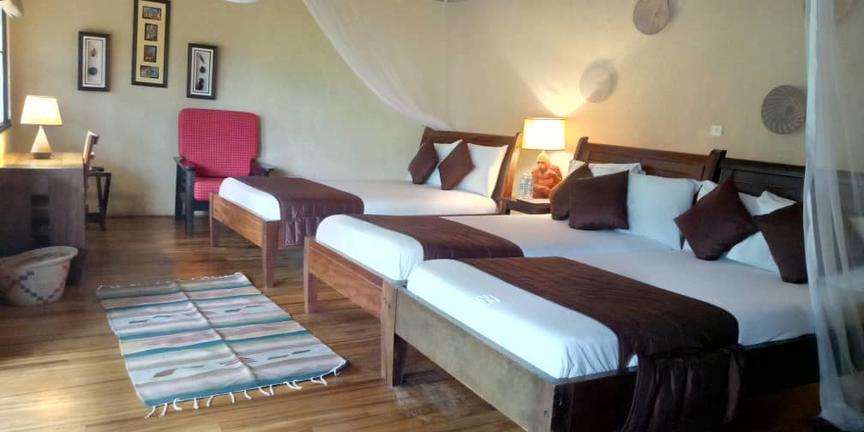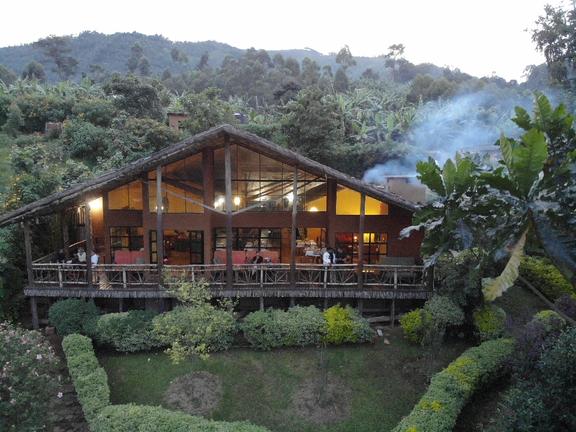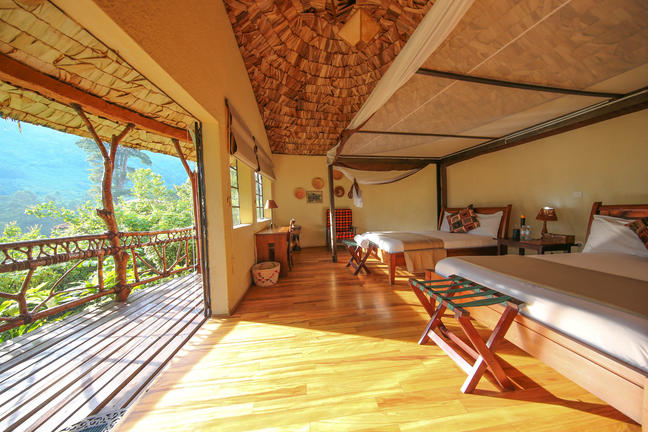 Your Stay
2 Nights
Full Board - Dinner, Bed, Breakfast and Lunch
Fast Facts
5 Star
Lodge
Spoken Languages: Afrikaans, Chinese, Dutch, English, French, German, Indian, Italian, Japanese, Portuguese, Russian, Spanish, Swahili
No. Rooms: 12
Special Interests: Adventure, Big 5, Birding, Cycling, Flora, Gourmet, Hiking, Indigenous Culture / Art, Leisure, Nature, Relaxation, Star Gazing, Wildlife, Wine
Rwakobo Rock
| Lake Mburo National Park
Rwakobo Rock is a peaceful and secluded retreat where guests can breathe in the essence of wild Uganda. The 8 comfortable and spacious cottages are dotted around the hill, and are all very private and offering great sunset views as well as comfortable amenities. The main dining area overlooks an expanse of rock that adjoins the park. Set in the pristine Ankole ranchlands surrounding Lake Mburo National Park, the property serves as an ideal base on which to explore the area. Rwakobo offers a variety of both easy and challenging walks offering the chance to get close to nature. Rwakobo also offers mountain biking and caters for night drives, while the park can be discovered by vehicle, foot or boat.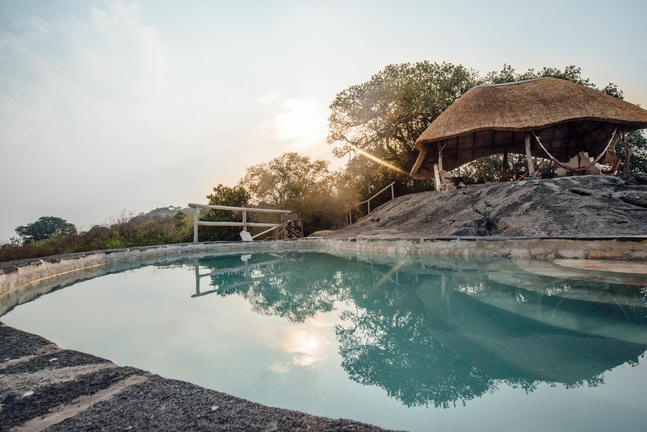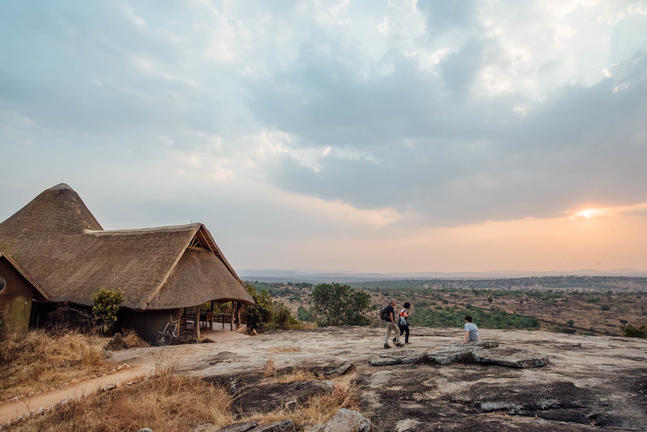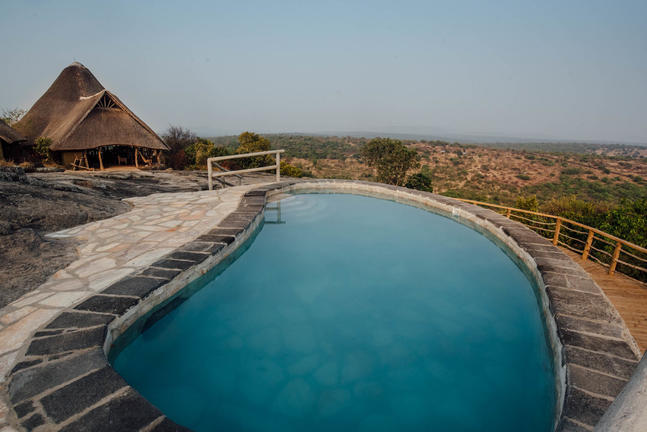 Your Stay
1 Night
Full Board - Dinner, Bed, Breakfast and Lunch