Lewa House
| Lewa Conservancy
Lewa House is set on top of a hill with an engaging panoramic view of the rolling landscape of the Conservancy, and overlooks the luggas (valleys) and hills, with the horizon rising to the eye-catching views of the Mathews range and the sacred mountain of the Samburu, Ol Lolokwe.

The accomodation at Lewa House is 3 of the original thatched family cottages, each comprising of two en-suite rooms and a large shared veranda. The 4 recently added single room cottages are built with sustainable, ecological principles in mind. The heart of Lewa House is a large elegant building with an open fireplace at one end and at the other is a large family dining table where the evening meals are served, hosted by Calum and Sophie Macfarlane.
There is a large shaded verandah extending away from the main house with a comfortable seating area from which you can enjoy a cool afternoon drink and soak in the very special atmosphere of Lewa House.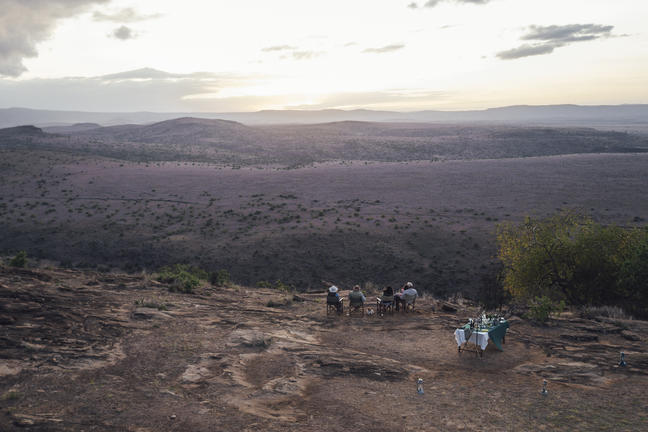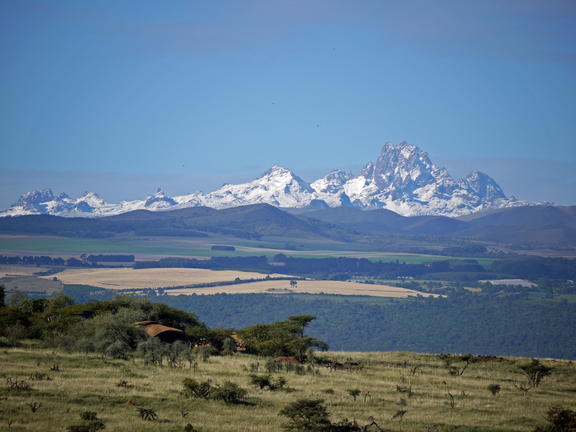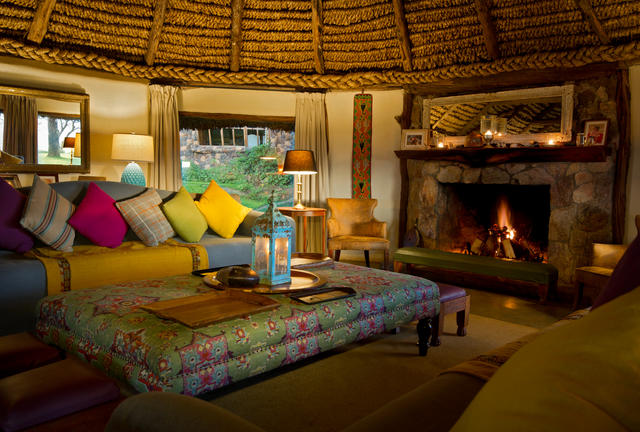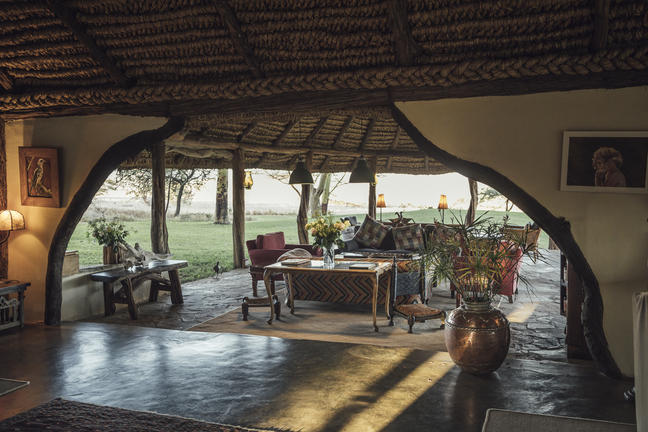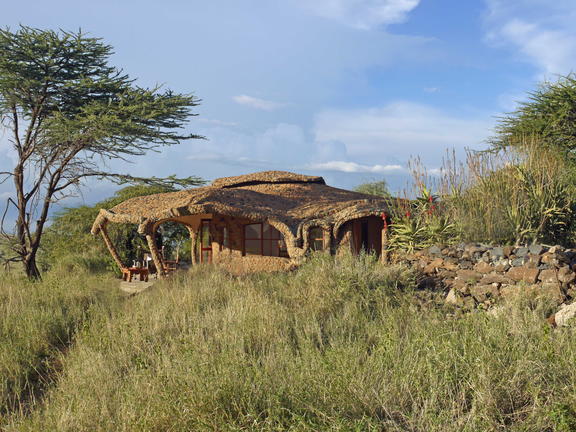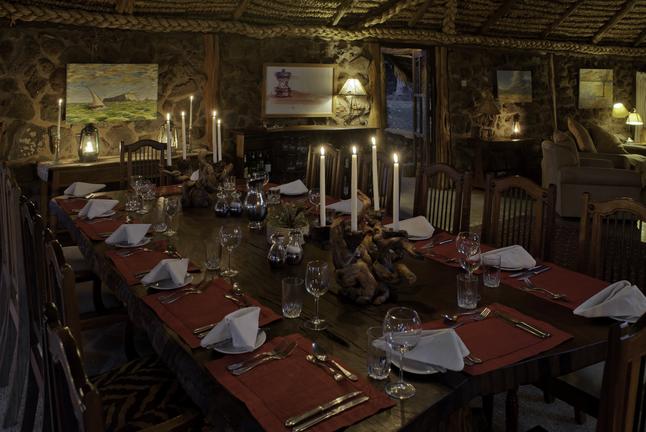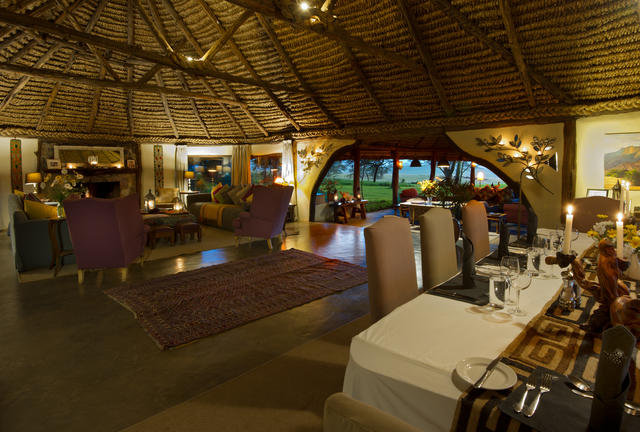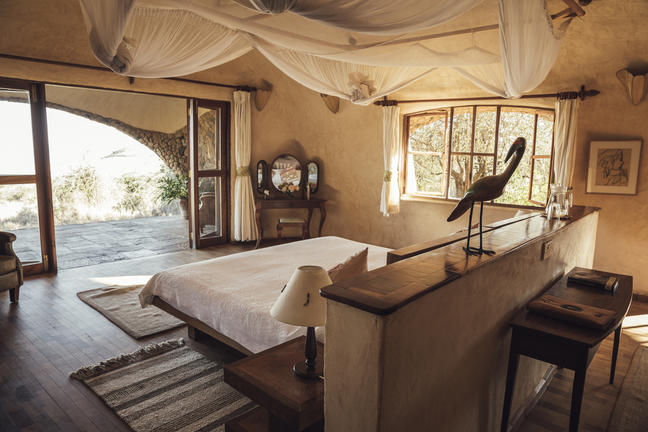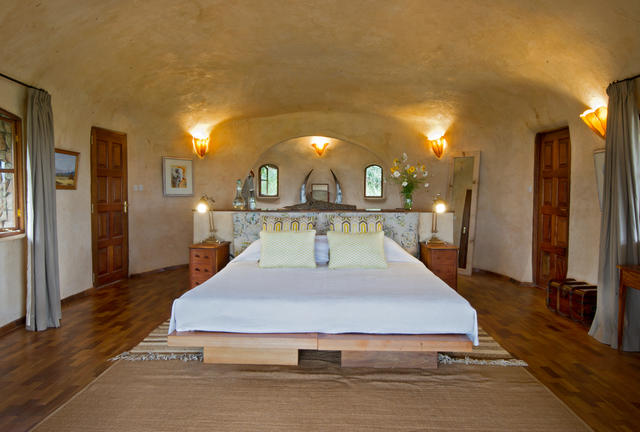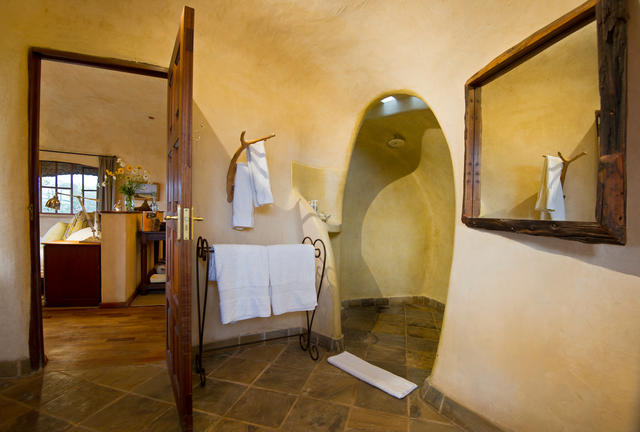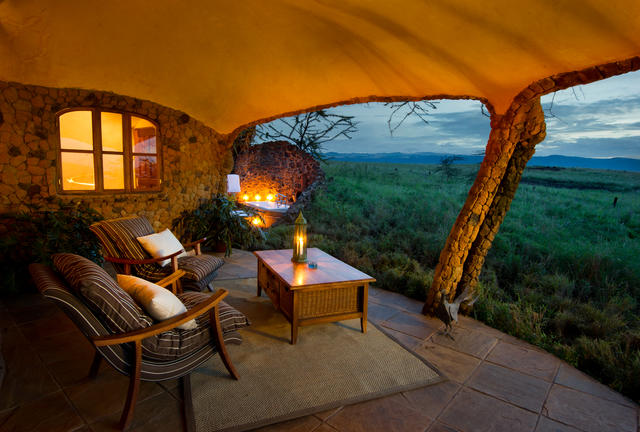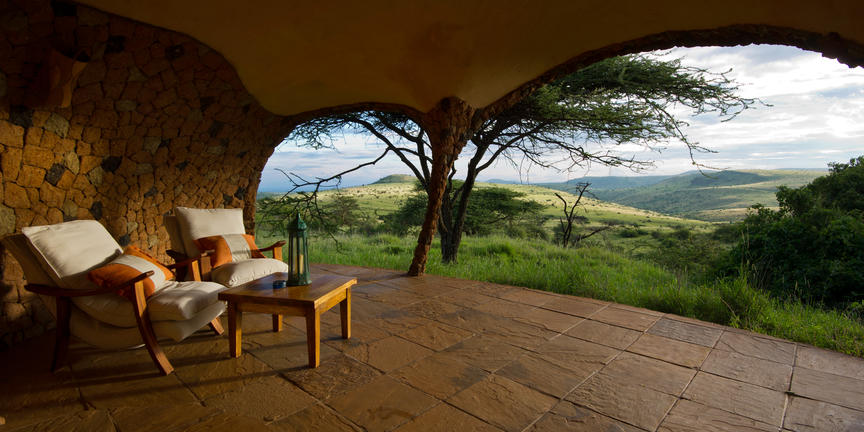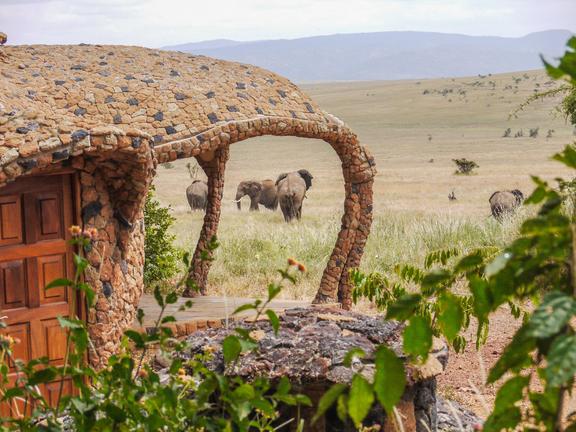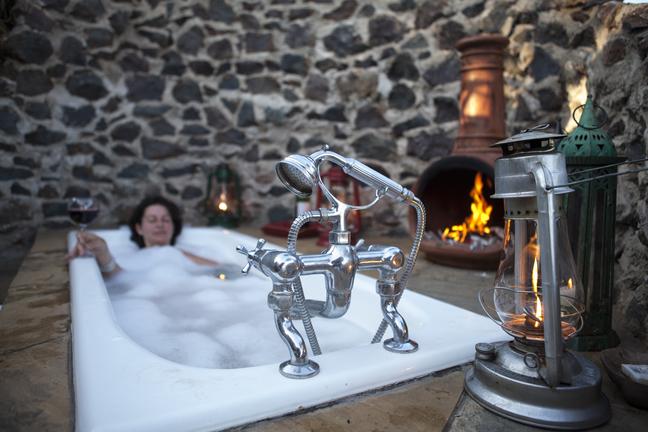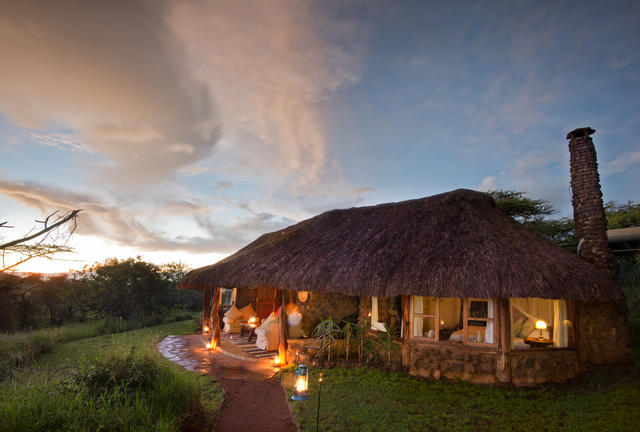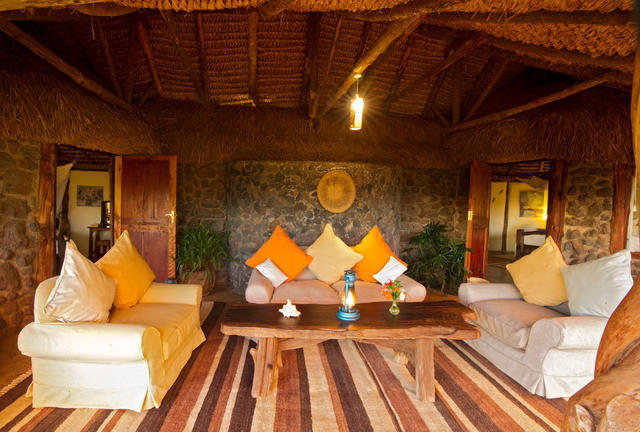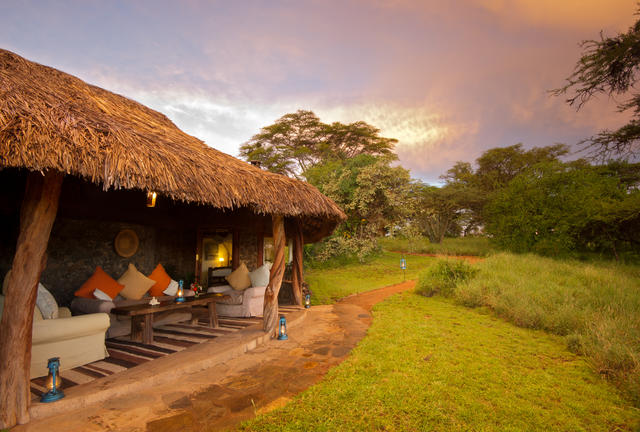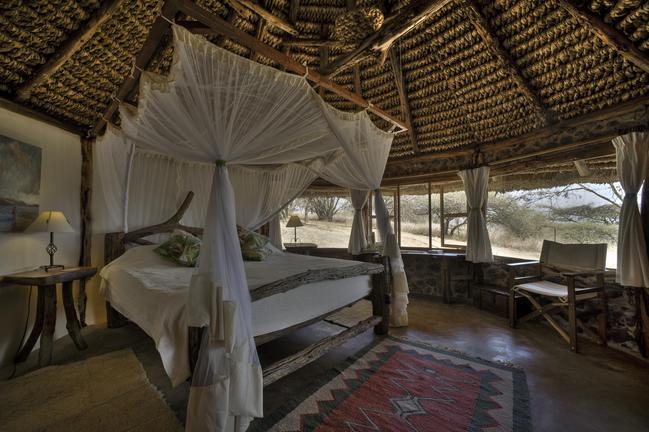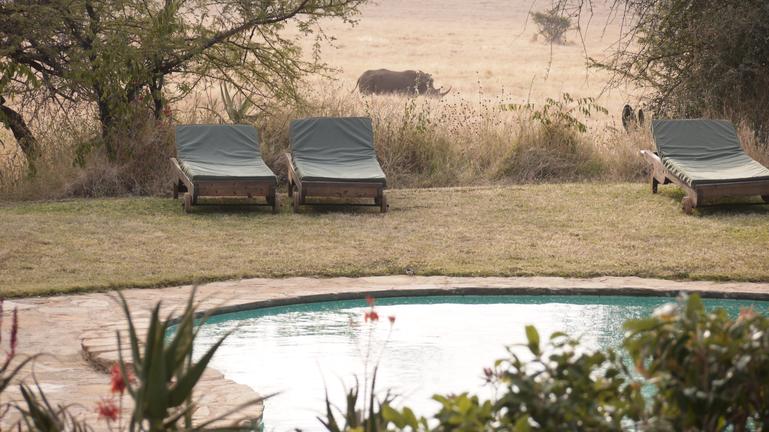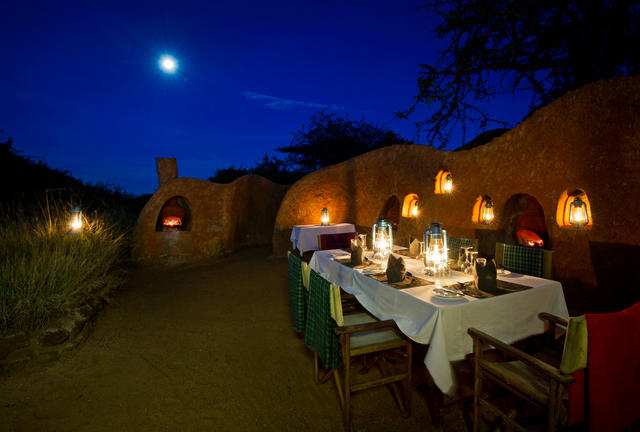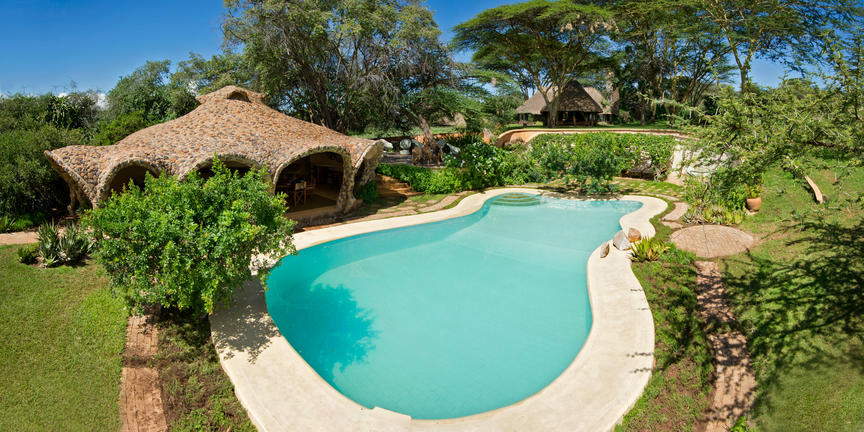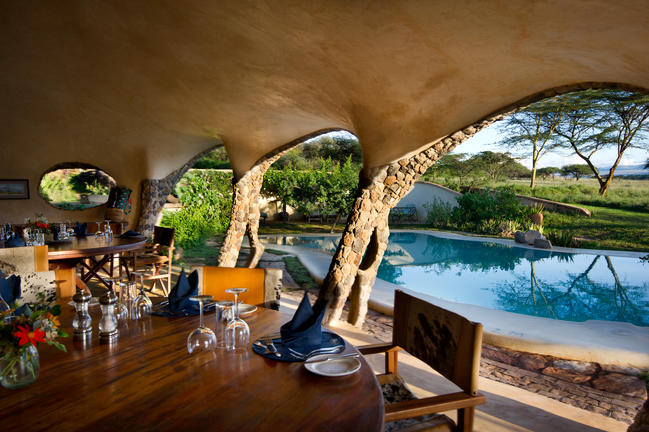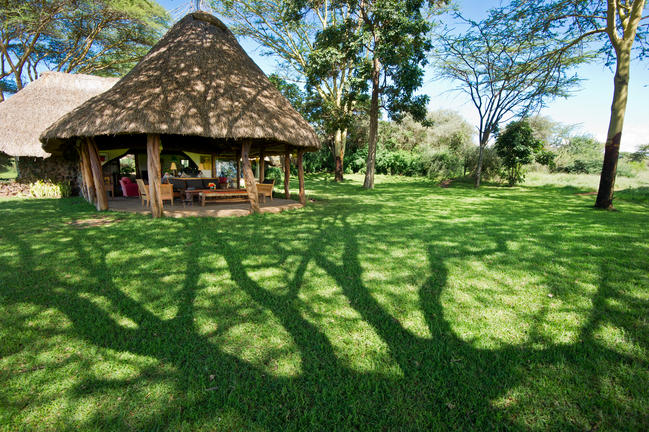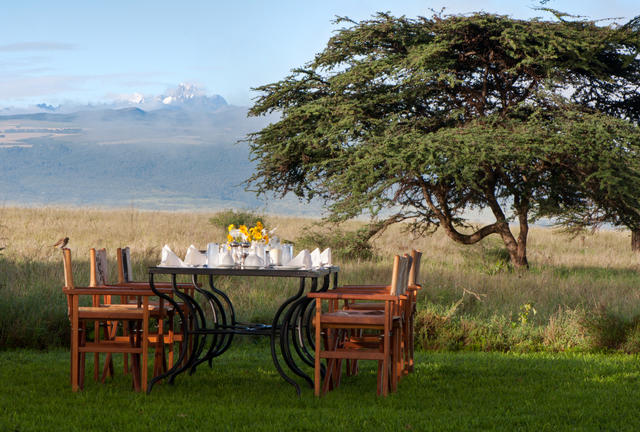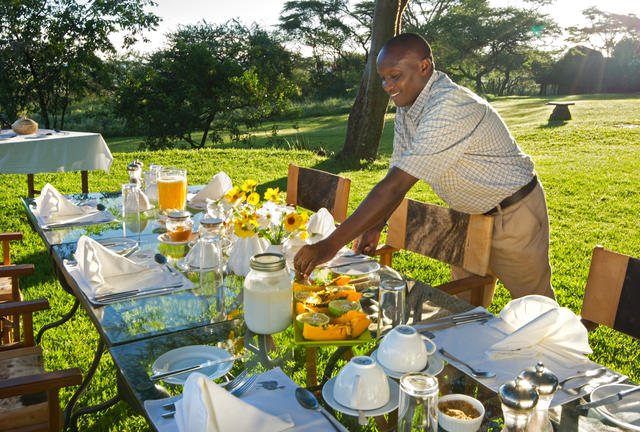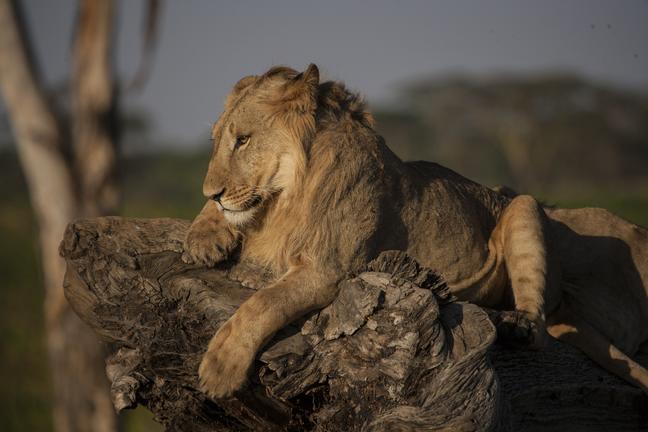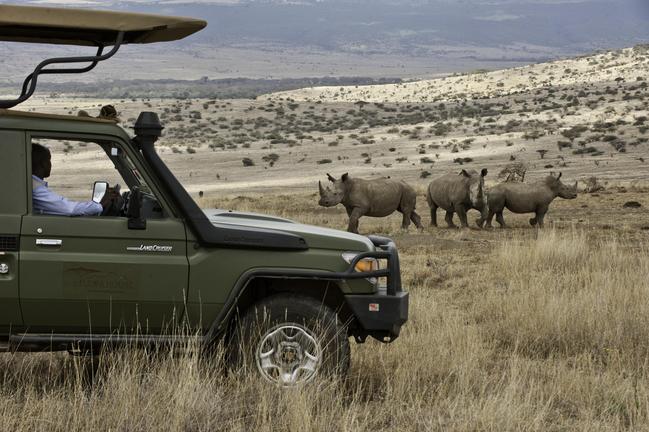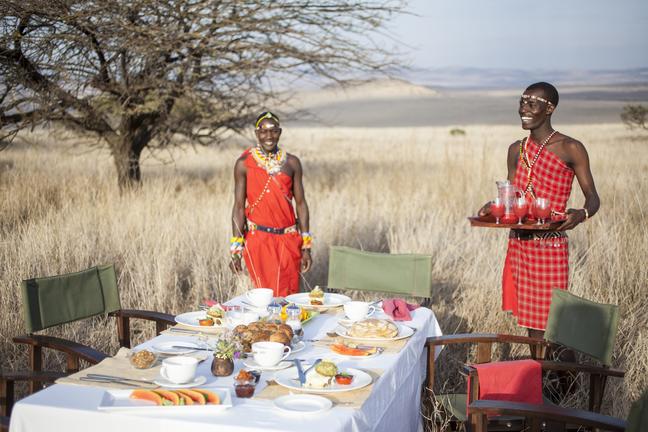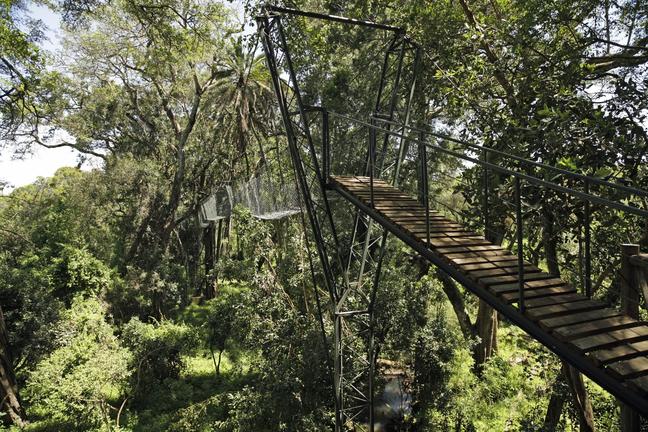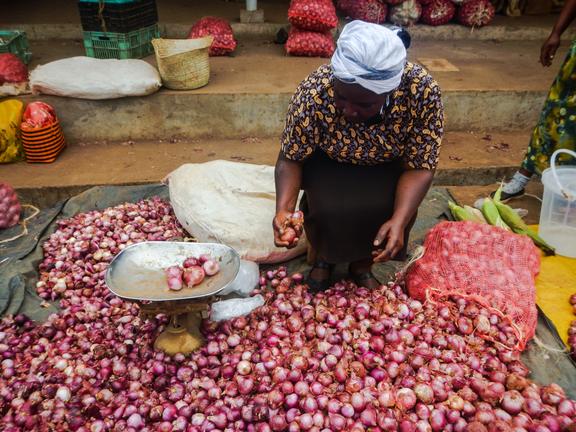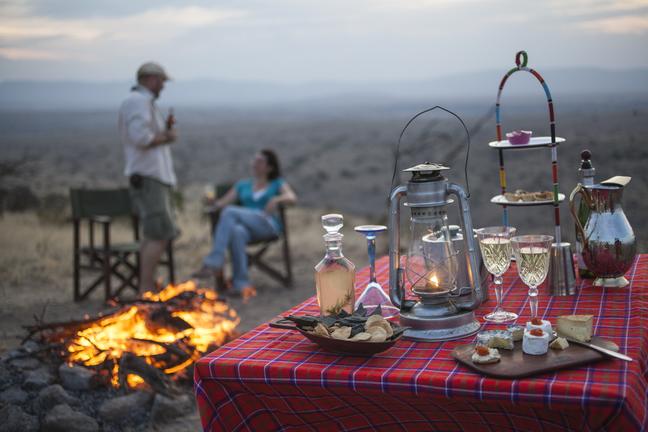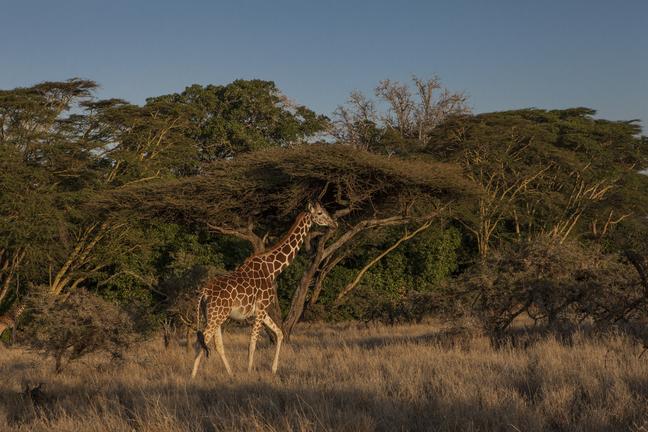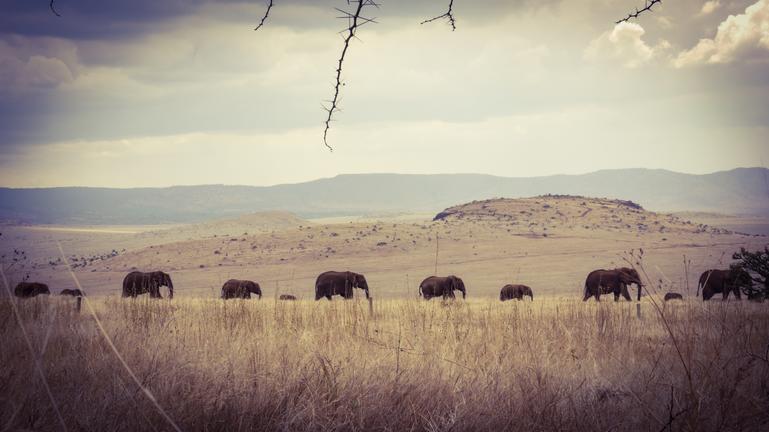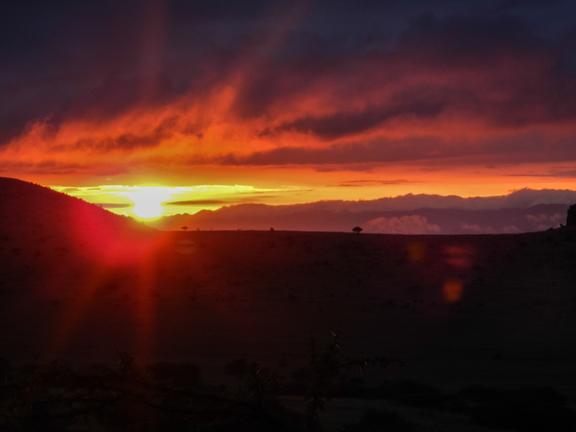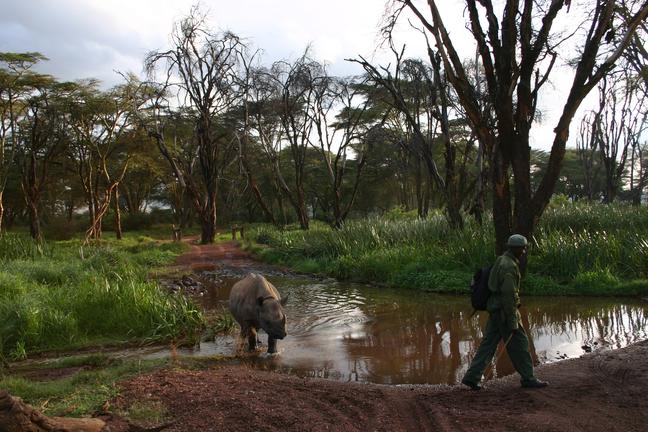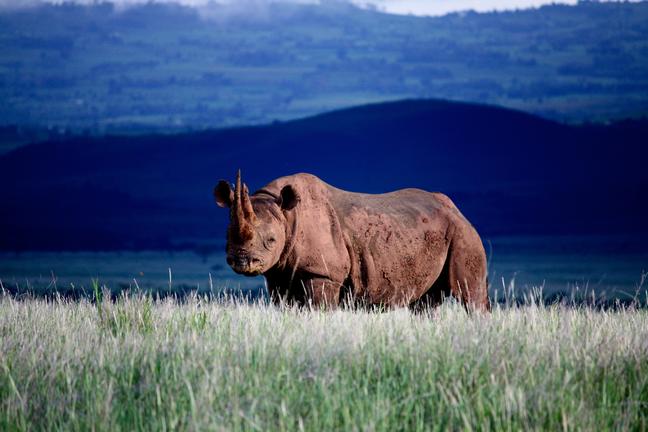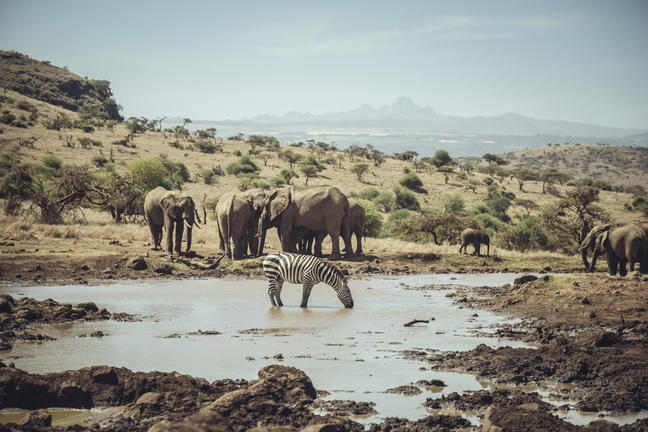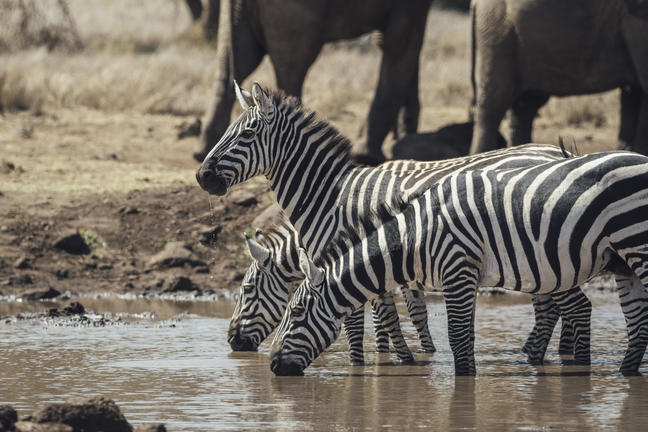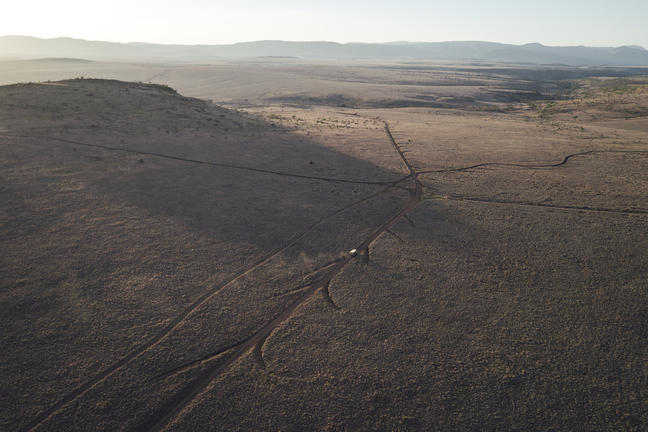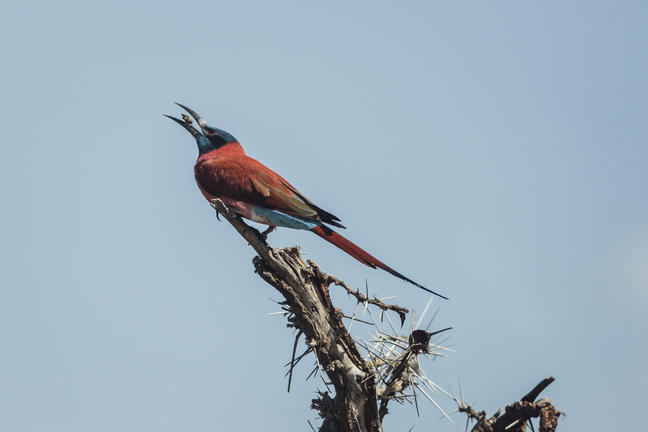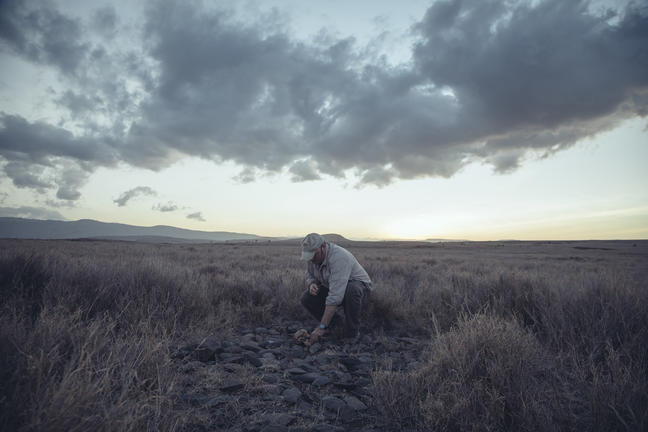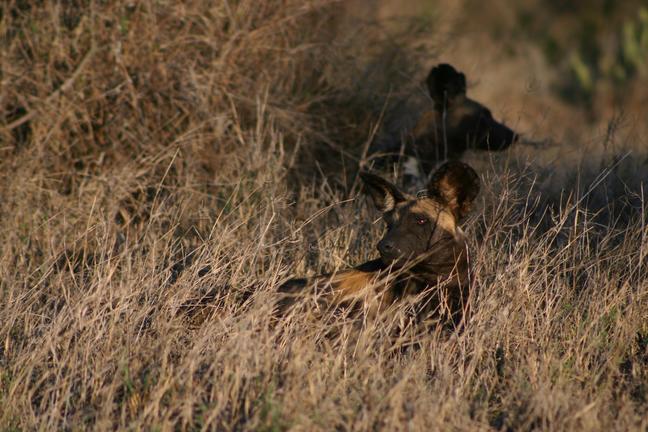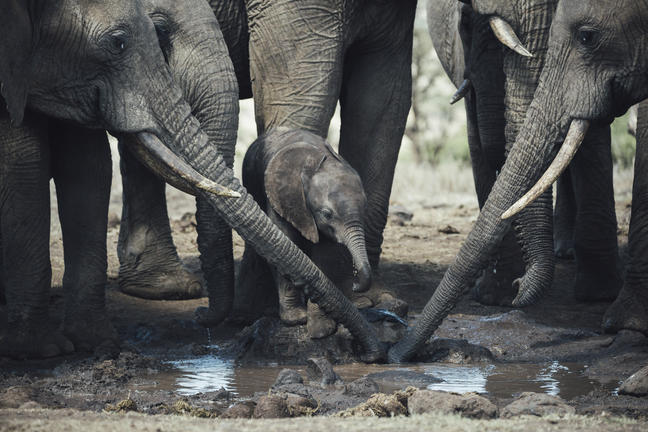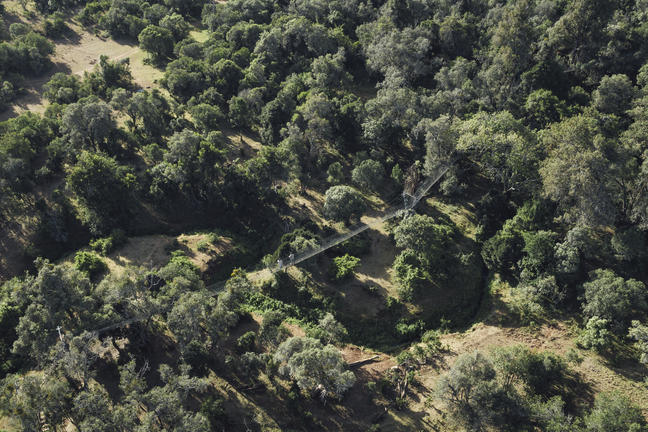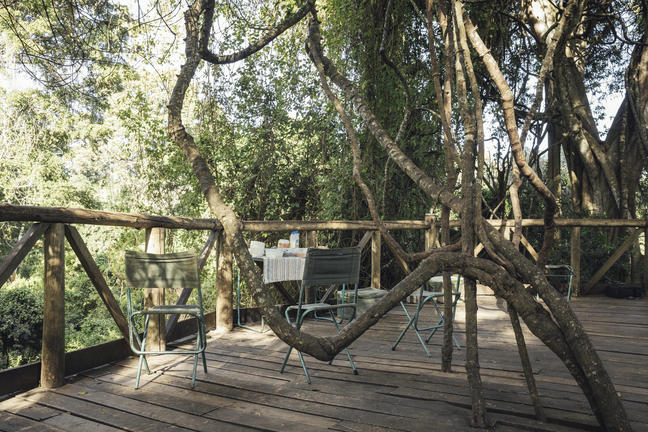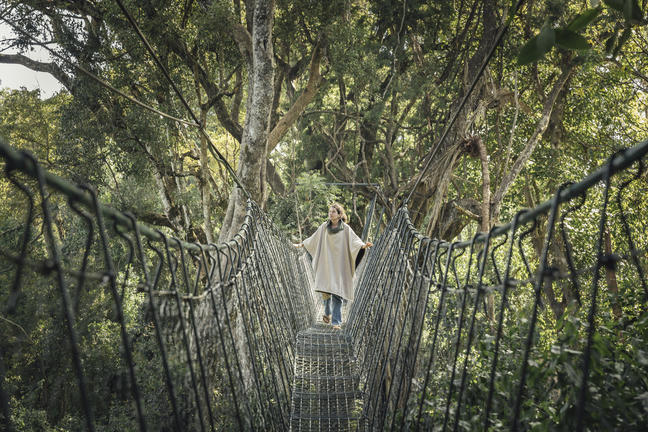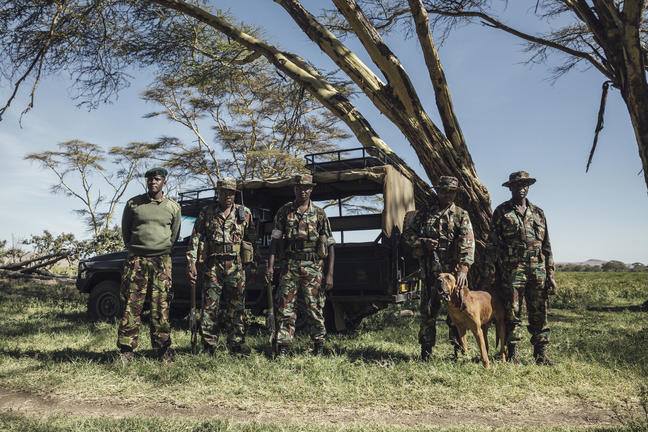 Your Stay
4 Nights
Fully Inclusive - Bed, All Meals, Fees and Activities
All Drinks (excl Premium Brands) Included
Fast Facts
Safari Lodge
Spoken Languages: English, Swahili
No. Rooms: 9
Special Interests: Adventure, Big 5, Birding, Flora, Hiking, History & Culture, Leisure, Nature, Relaxation, Star Gazing, Wildlife
Naibor Tented Camp
| Masai Mara National Reserve
Naibor Camp is a stylish and contemporary tented camp in the heart of the Maasai Mara Game Reserve. All seven of the large luxury tents has a private 10 foot veranda complete with day beds and private dining areas and the en suite bathrooms all have flushing toilets and safari shower, filled daily with hot water on request. The tents nestle amongst a riverine forest and are spaced so that each has a unique view of the surrounding bush and wildlife.
Little Naibor is located within the immediate vicinity of Naibor Camp, and consists of two spacious Moroccan style suites which are uniquely designed. Each suite contains a double and a twin bedded room, with their own bathrooms, inter-joined by a communal lounge and verandah area. A dedicated team of staff caters to your every need. Each of these stunning suites have their own private fire places and dining areas set up strategically located overlooking the Talek River with complete privacy and spectacular views. Little Naibor can be booked and used as an exclusive private arrangement, or used in conjunction with the main Naibor Camp and its facilities. It is perfect for families or couples who want to combine exclusivity with high safari luxury.
Naibor Wilderness is tucked away amidst a dense grove of woodland on the banks of the hippo-bearing Talek River, Naibor Wilderness offers guests the most charmed and romantic of bush existences – that of the pioneering hunters and explorers who first ventured into the Mara Plains, living an adventure but never far from the most extravagant of colonial luxury. Hosting only six guests at any one time, Naibor Wilderness is small, private and personal. This allows for levels of service and hospitality that are exceptional, even in a country famed for precisely those two qualities. Whilst maintaining its guests' privacy from its larger sister-camps - Naibor and Little Naibor, Wilderness enjoys the best of both worlds, sharing the same stunning location and access to all their facilities, including a library, a bush spa, and once-in-a-lifetime sunrise balloon safaris.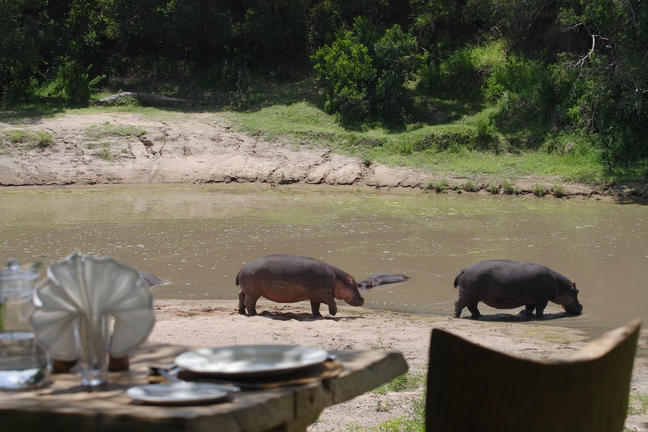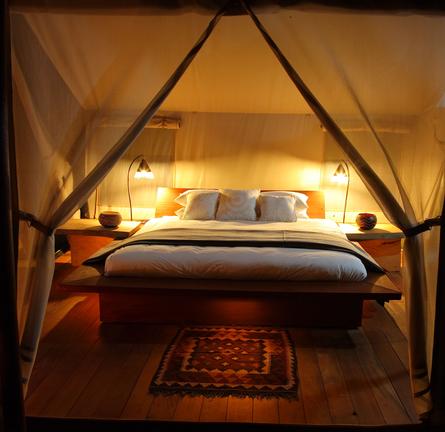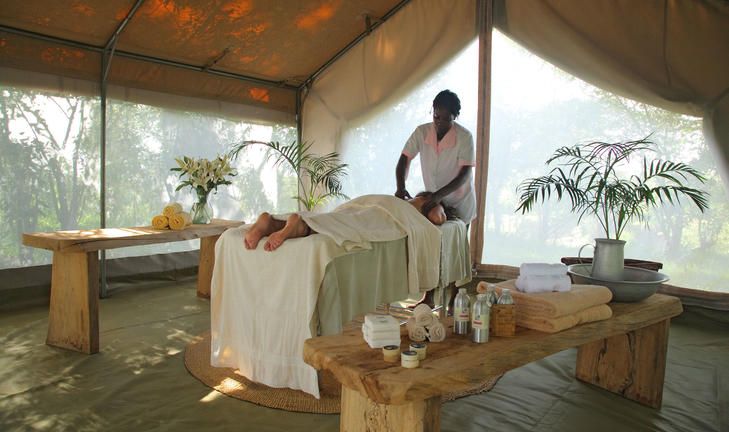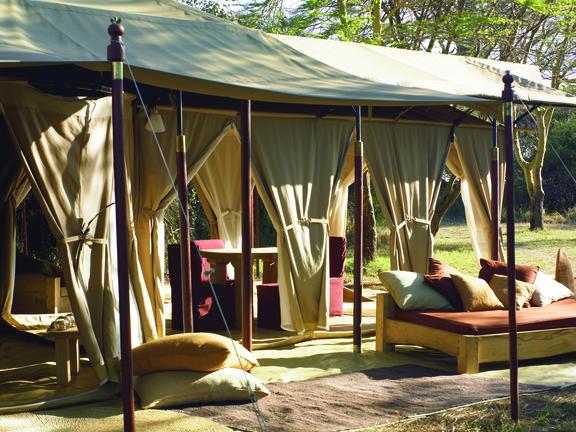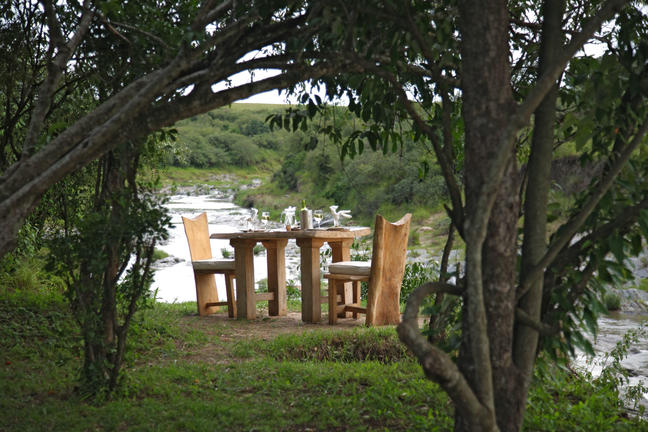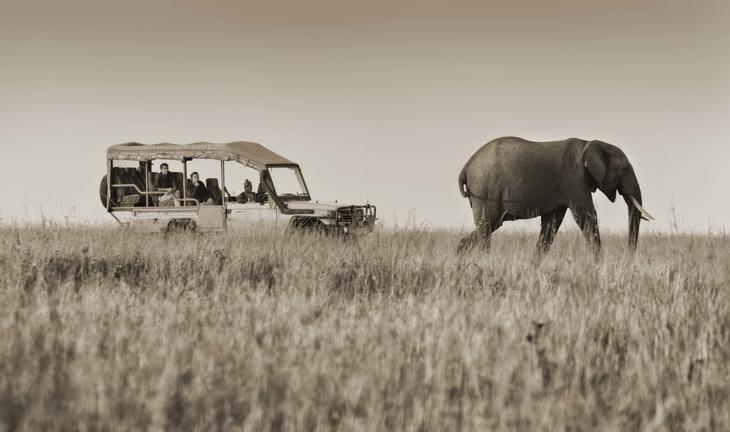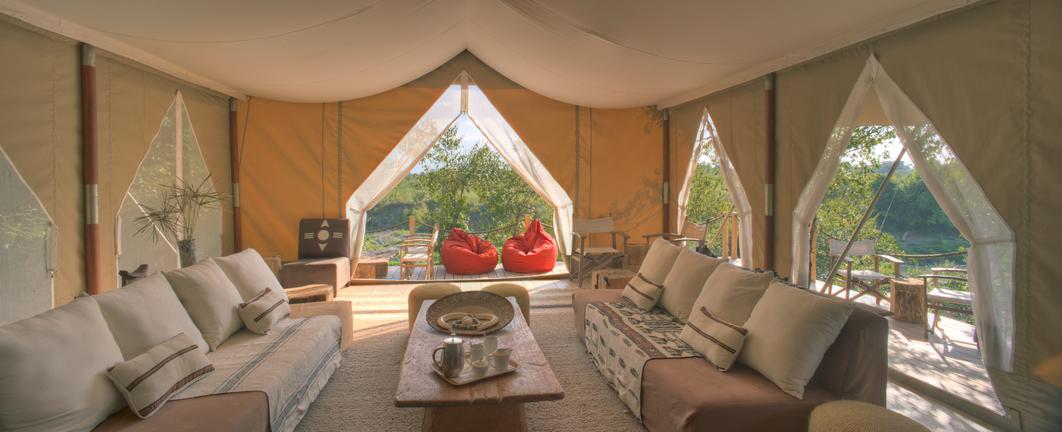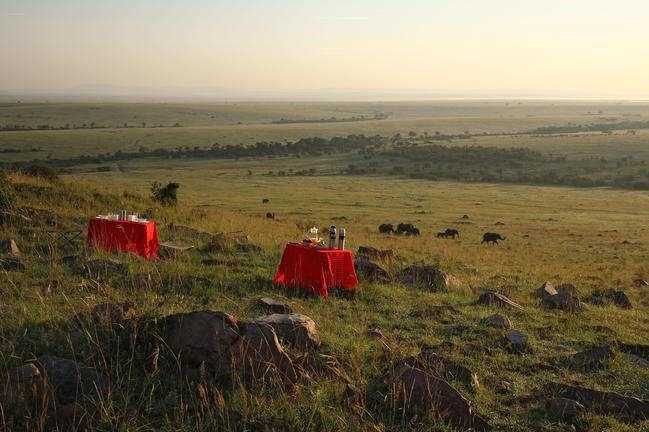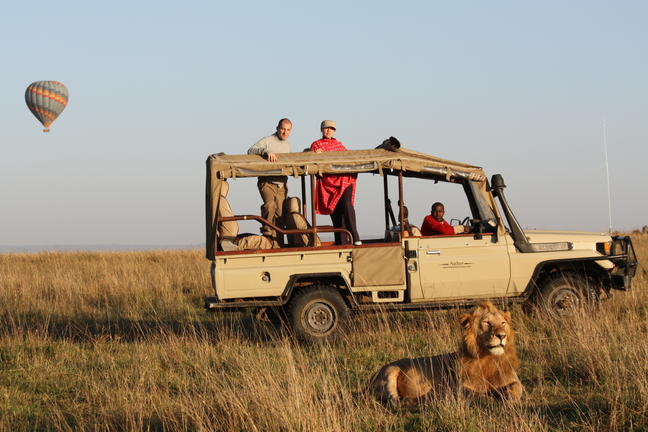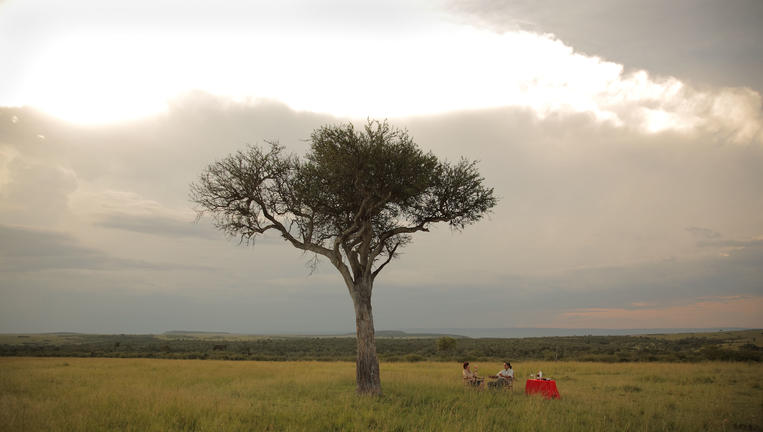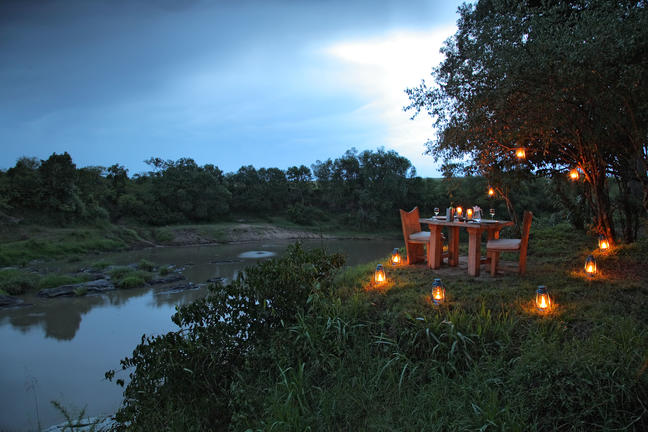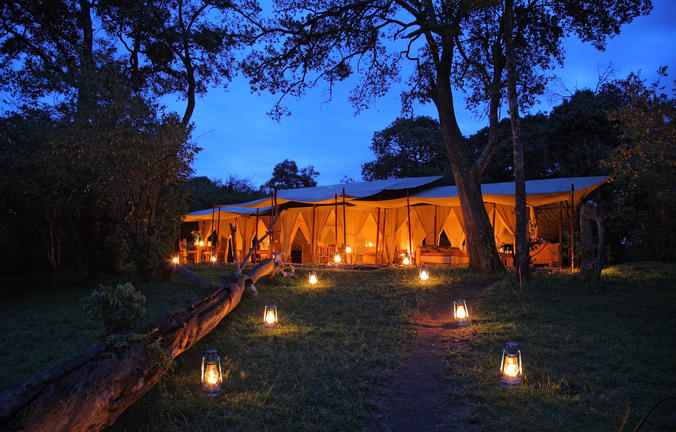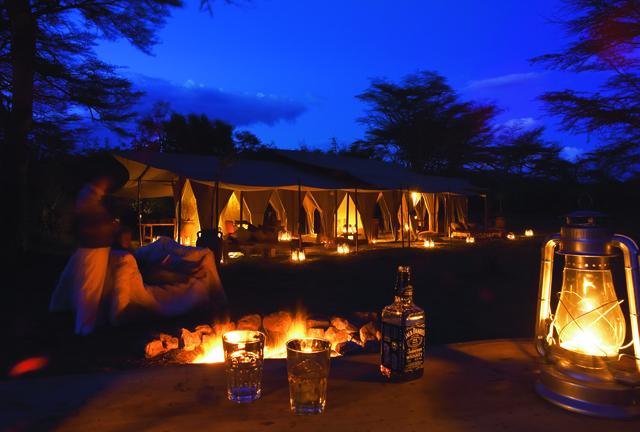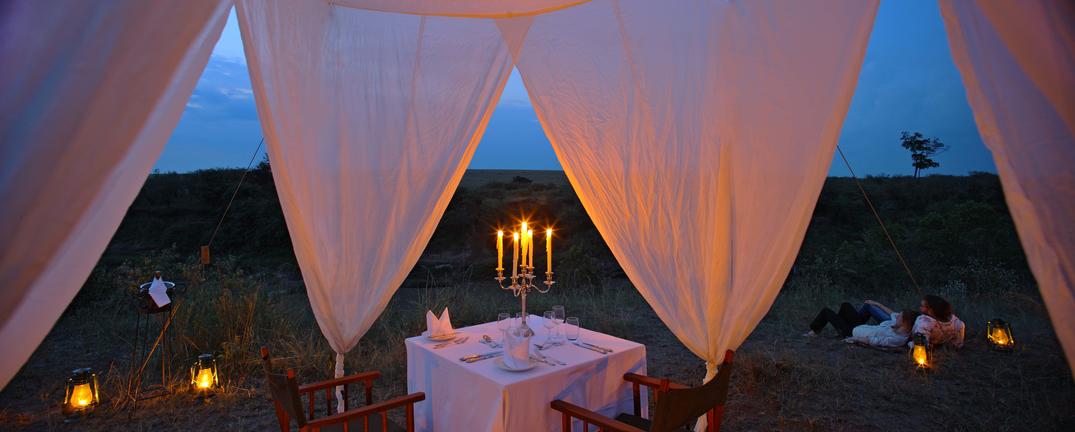 Your Stay
4 Nights
Fully Inclusive - Bed, All Meals, Fees and Activities
All Drinks (excl Premium Brands) Included
Fast Facts
Safari Lodge
Spoken Languages: English, Swahili
No. Rooms: 7
Special Interests: Big 5, Birding, Flora, Gourmet, Hiking, Nature, Relaxation, Wildlife