Secret Bay is located on the northwest coast of the beautiful island of Dominica in the West Indies. The secluded villa complex is a 10 minute drive to the quaint town of Portsmouth and about an hour's drive to the capital Roseau. The beautiful expanse of Prince Rupert Bay, one of the longest, usually deserted, white sand beaches on the island, is less than a ten minute kayak ride away. Other nearby sites include, the well-preserved Fort Shirley and Cabrits National Park; magical Indian River and the Northern Forest Reserve.
Situated on a breathtaking clifftop, Secret Bay has access to two swimming beaches, Tibay Beach and the soft white sand beach of Secret Beach, with it's natural rock formed arch; hidden sea cliff cave and rich marine life. The property is bordered by the Cario River, which flows down from Morne Diablotins.
The Eco-luxury villas and bungalows have been generously positioned across the site to ensure privacy and seclusion. All the properties offer glorious views over the Caribbean Sea and rain-forest covered mountains.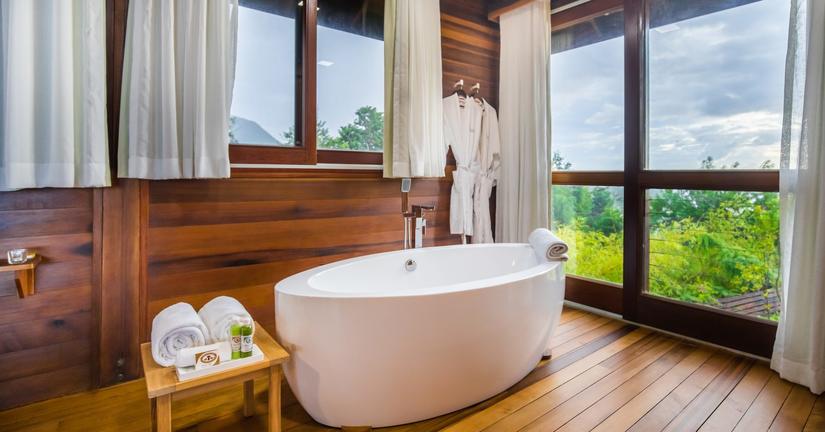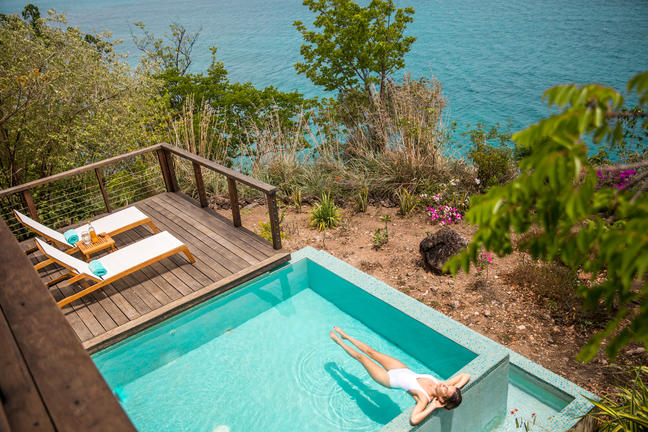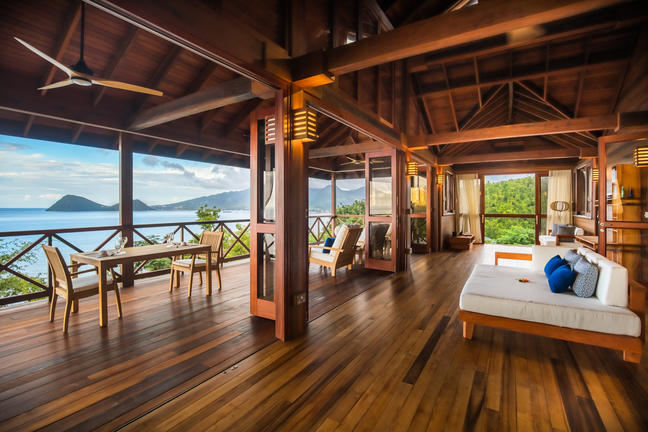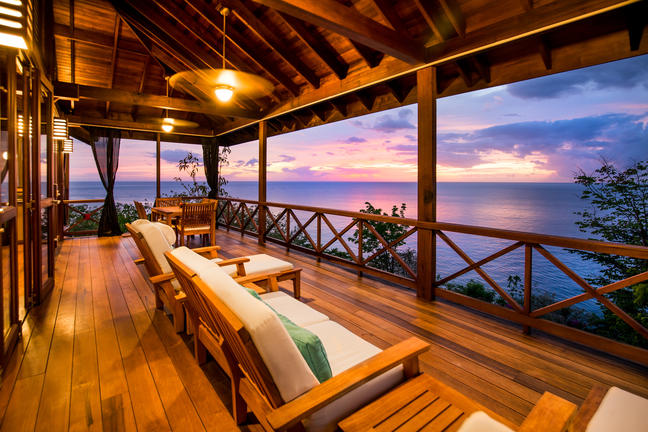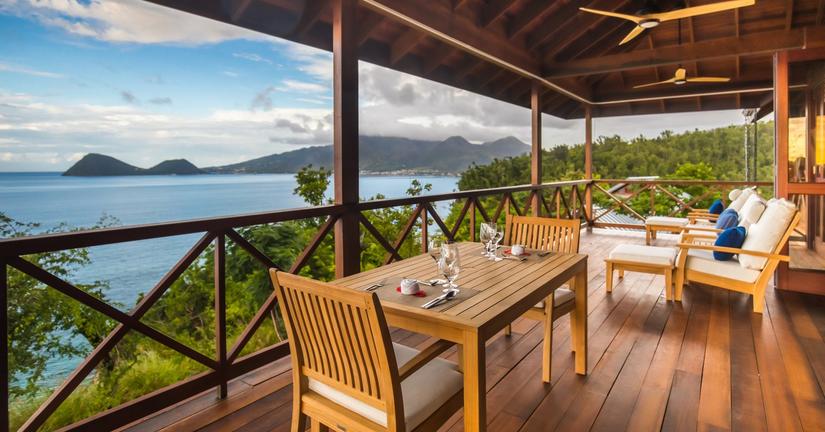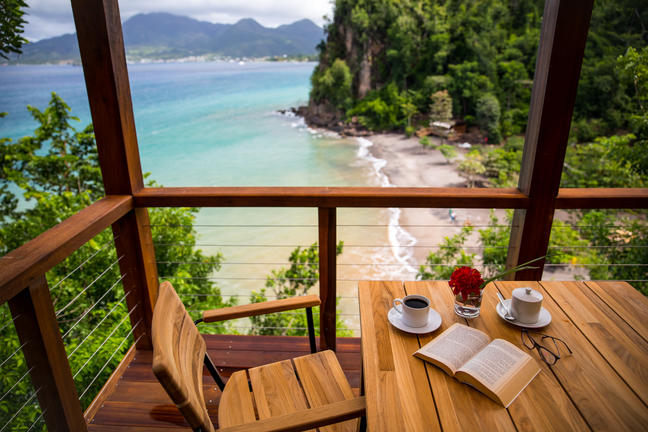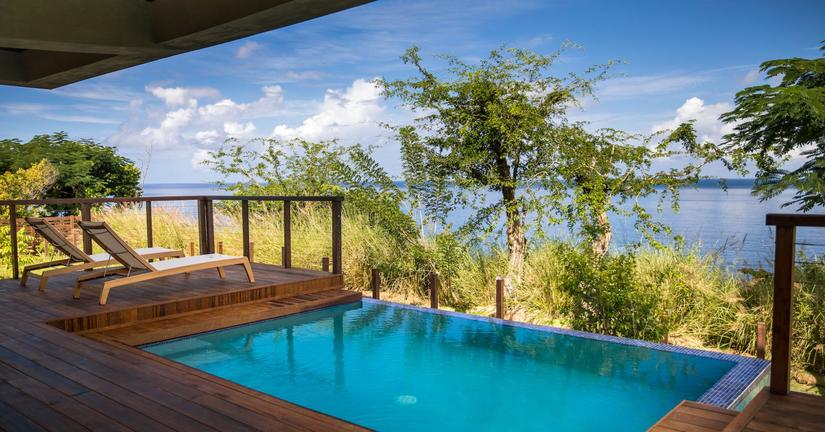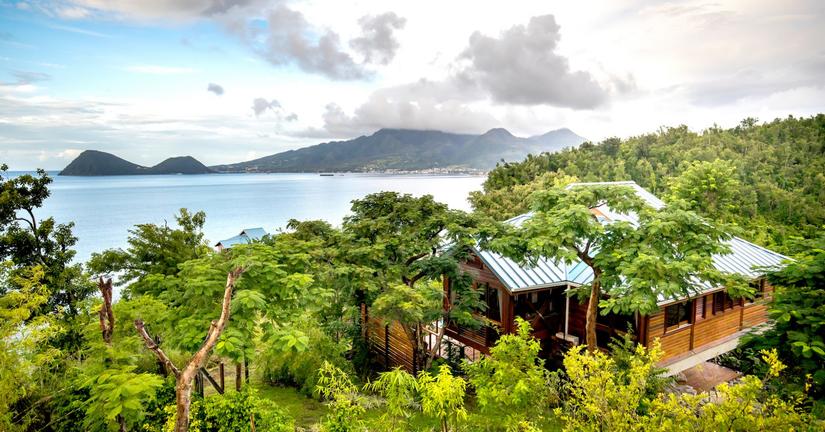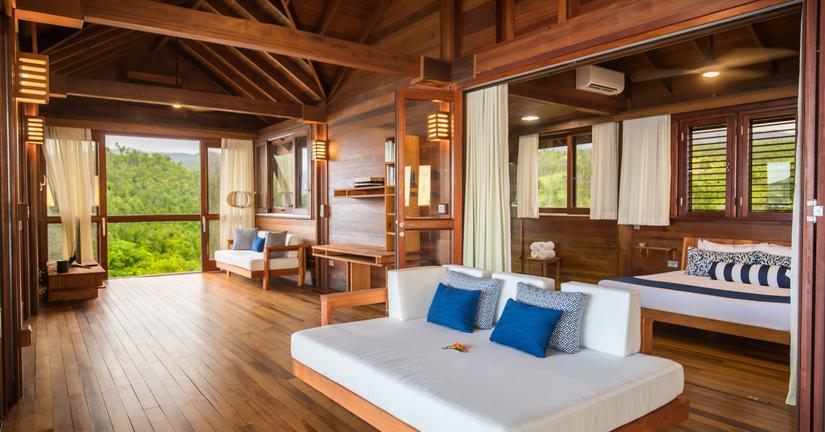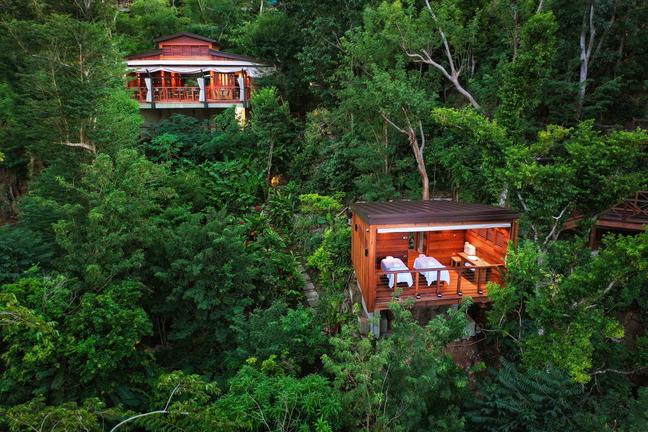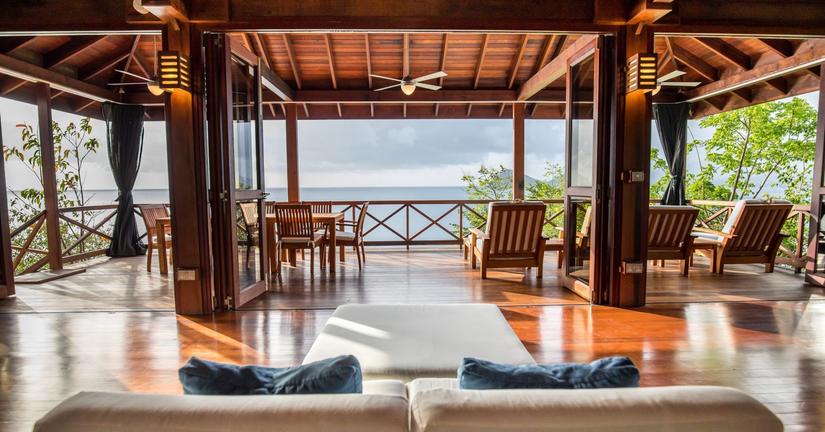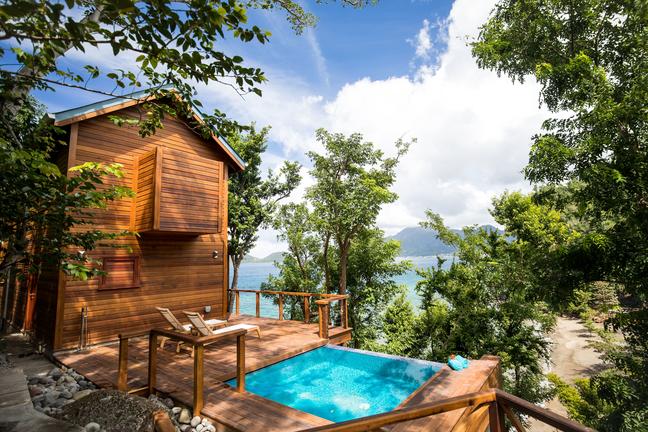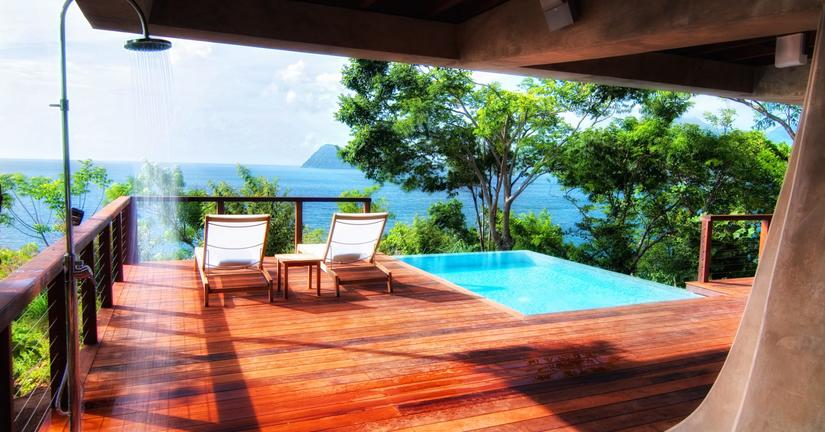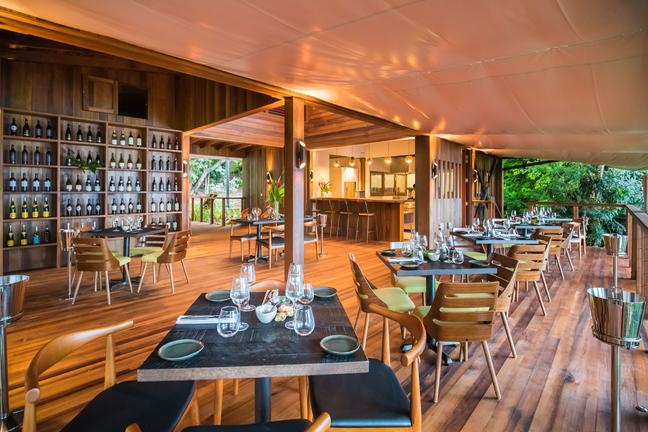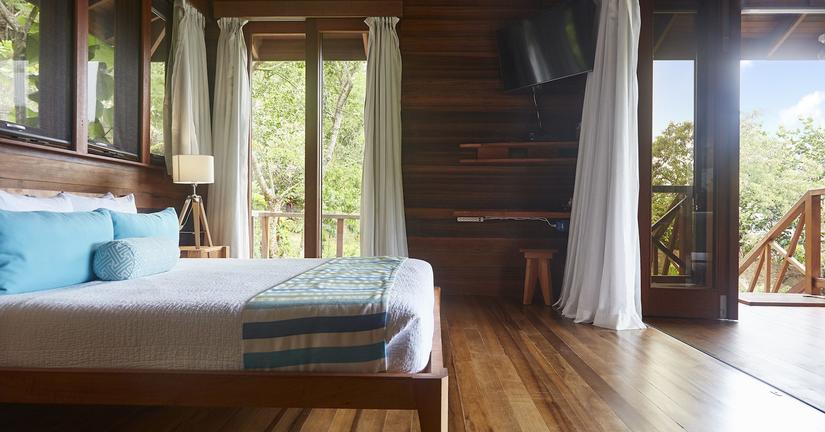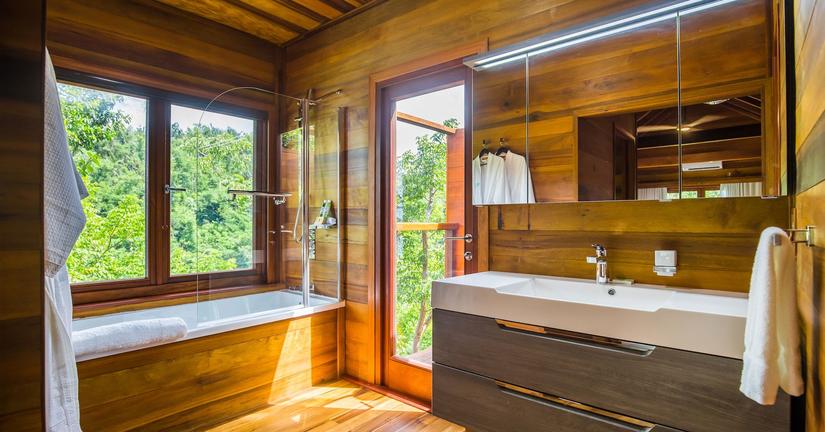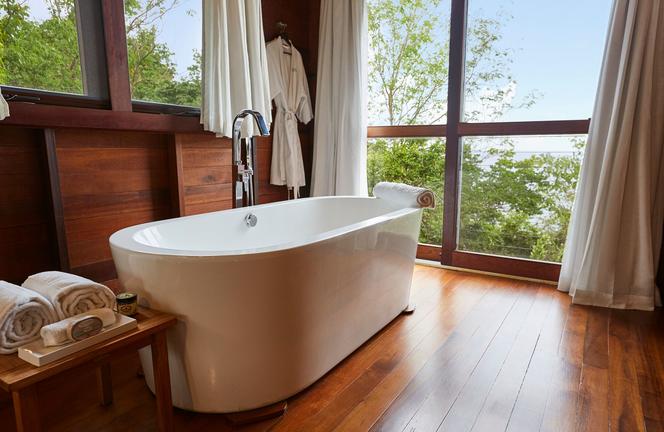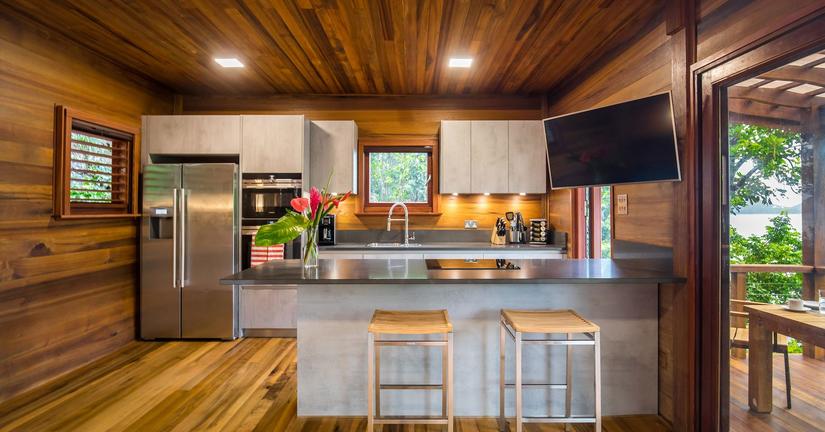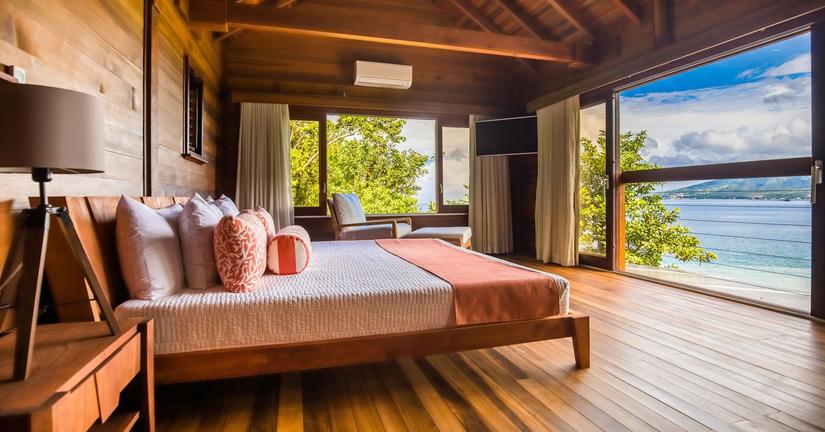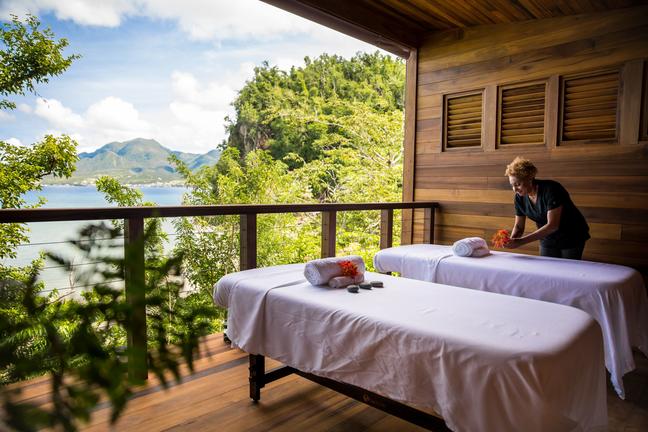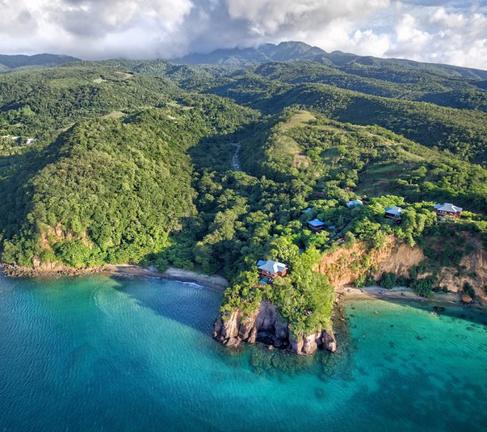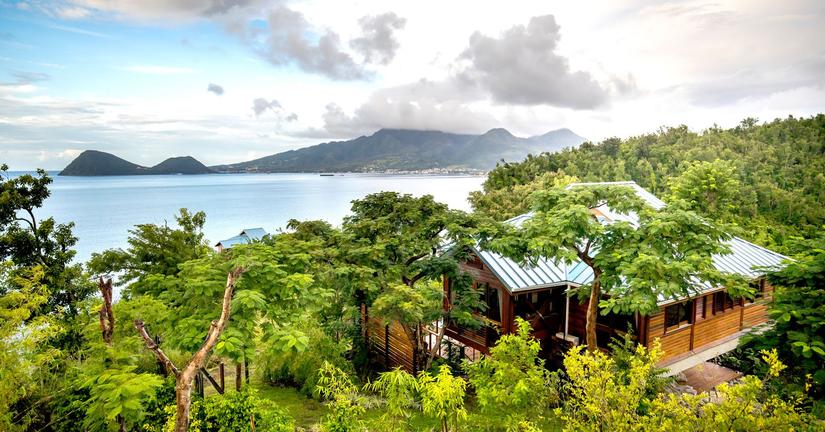 Your Stay
7 Nights
Self Catering