Okonjima's Omboroko Campsite
| Okonjima Nature Reserve
Camping in Okonjima Nature Reserve epitomises the African safari experience. Your small group or family can become one with nature as they visit the Carnivore Care Centre, track leopards and cheetahs, learn about the indigenous people during the Bushman trail, and grow attuned to the sights, sounds and ways of Namibia's grassy plains. The four, partially-equipped, private campsites share a swimming pool at the foot of the Ombokoro Mountains and are located in the 2000ha non-rehabilitation area. All four sites boast spectacular sundowner viewpoints.
Okonjima Nature Reserve is recognized as one of the premier places to stay to witness carnivores and other endangered species like the rhino, pangolin and brown hyaena in the wild and to be educated about conservation. The AfriCat Foundation was born in the early 1990's, a Namibia registered non-profit organization which started out primarily as a welfare organization, and has since become focused on research projects which are essential in accomplishing its mission of the long term conservation of Namibia's wildlife.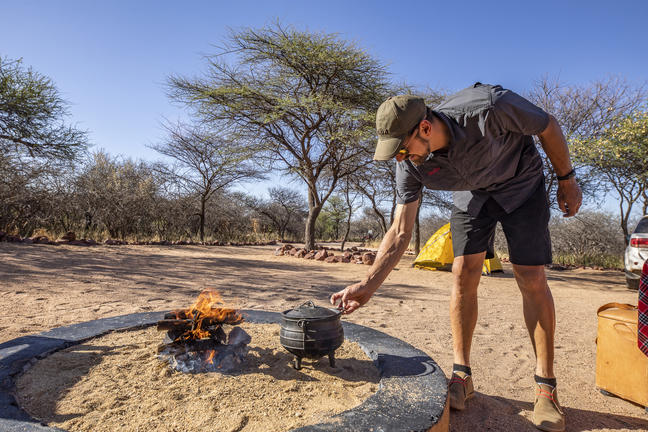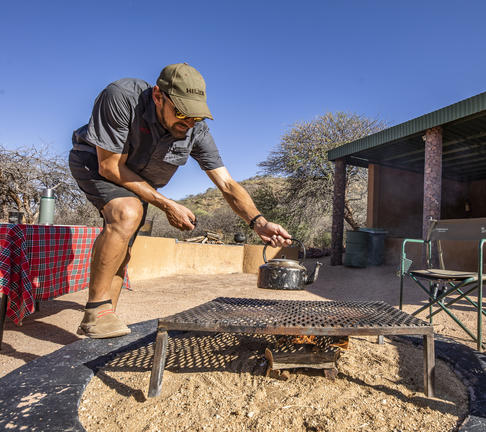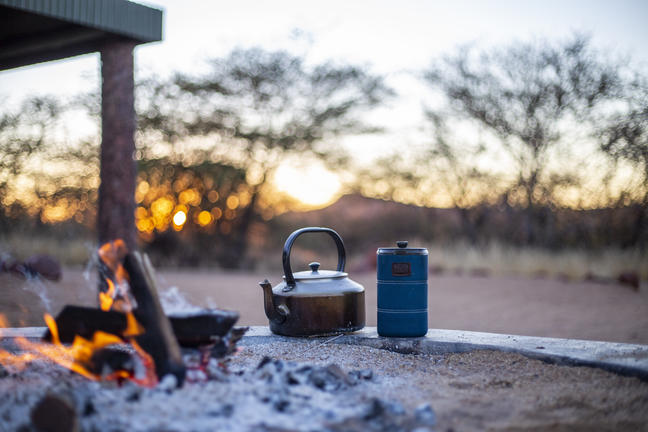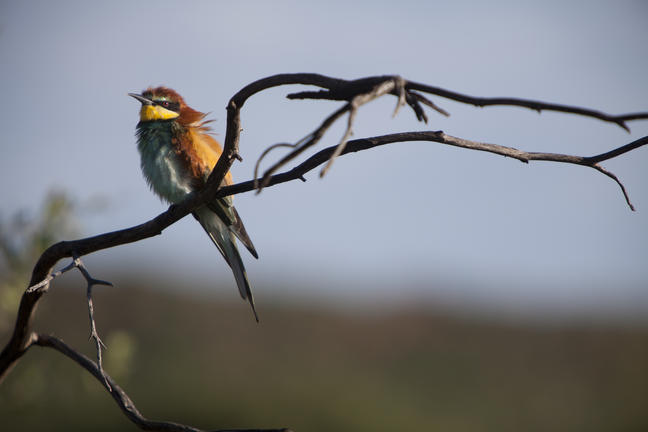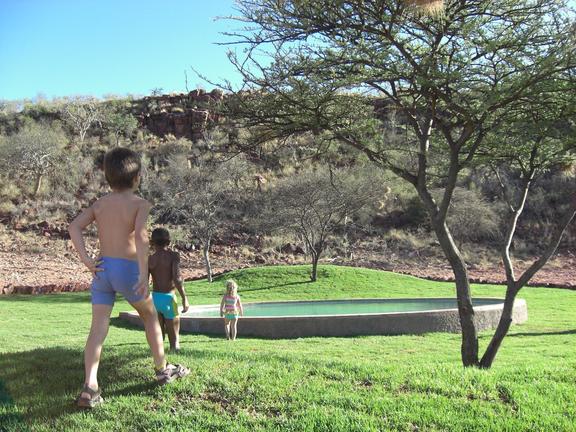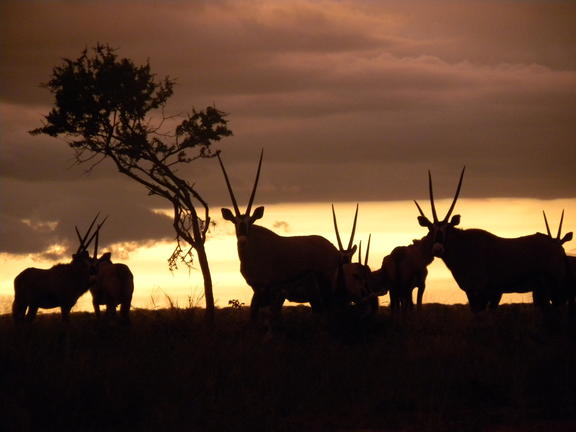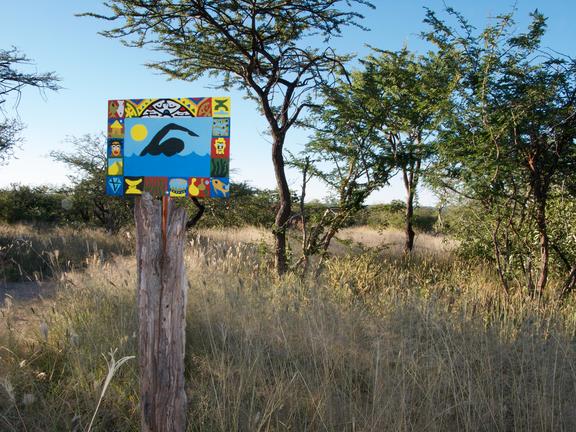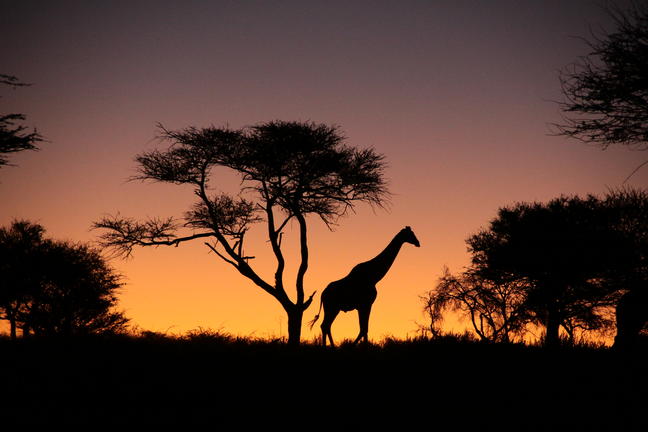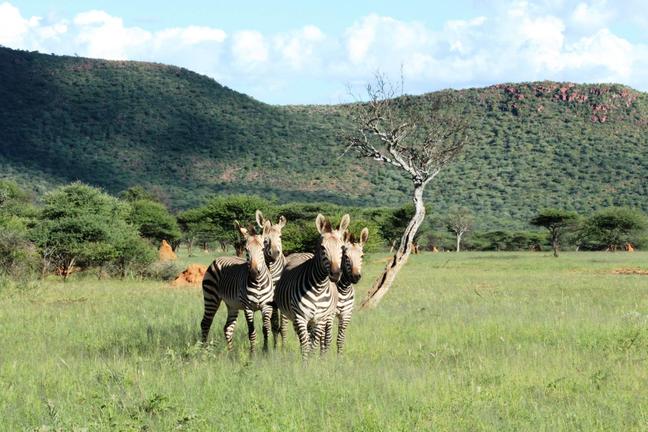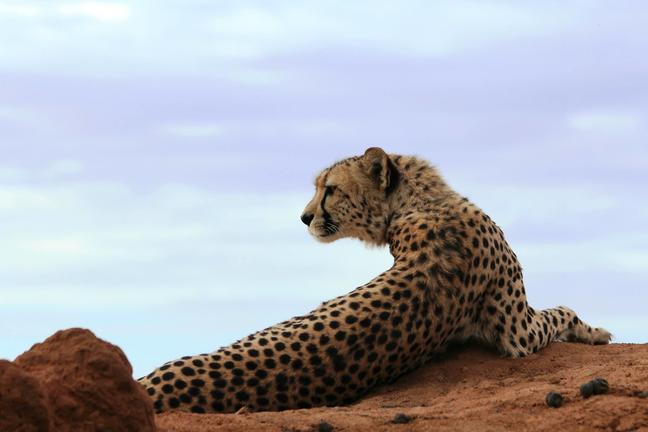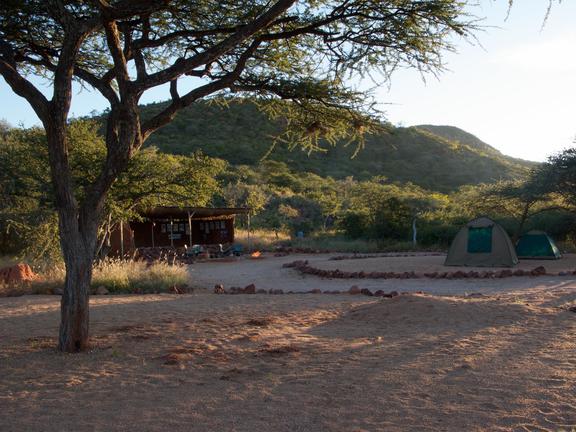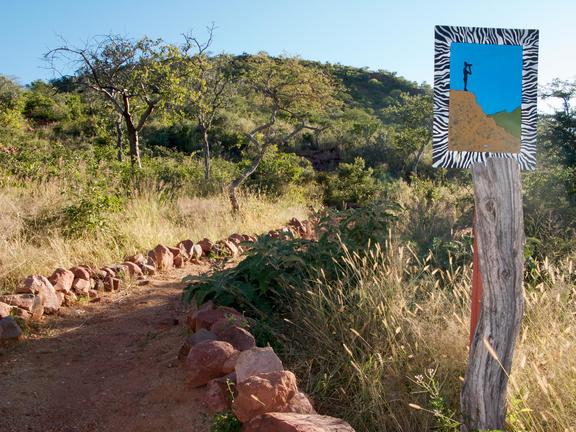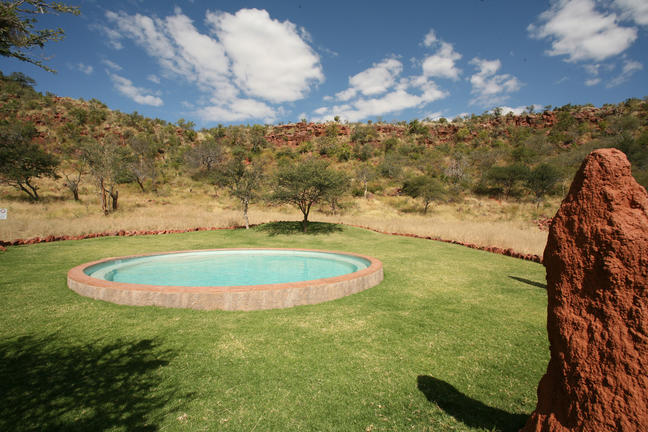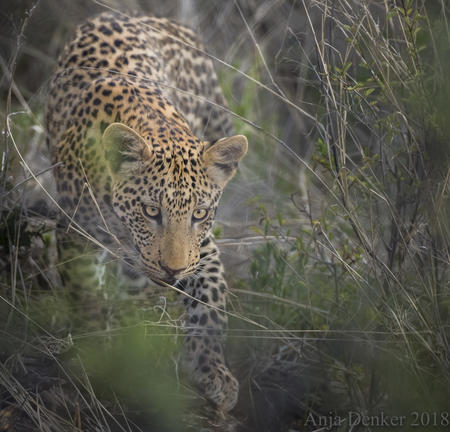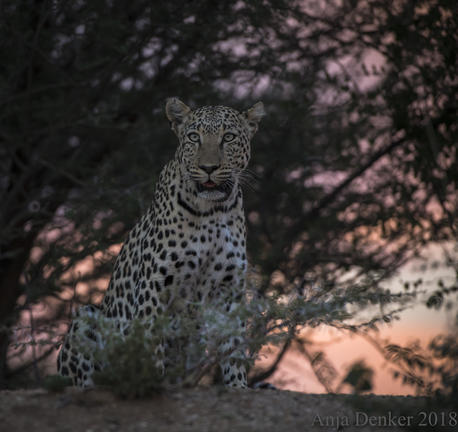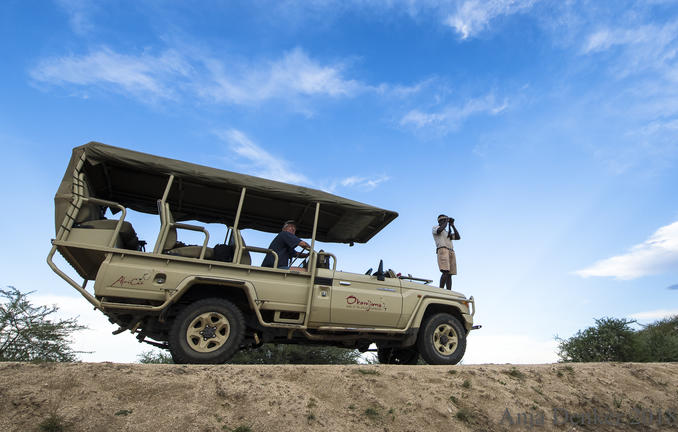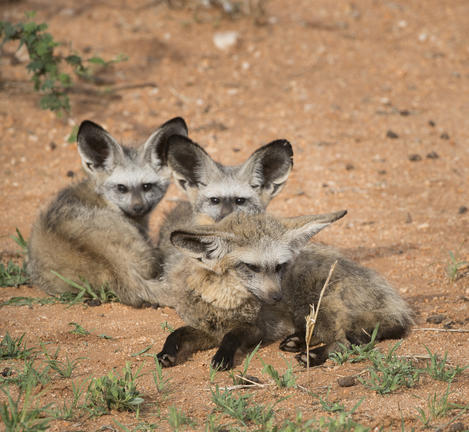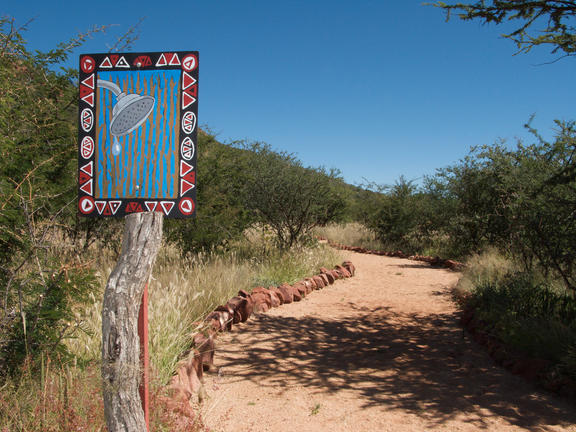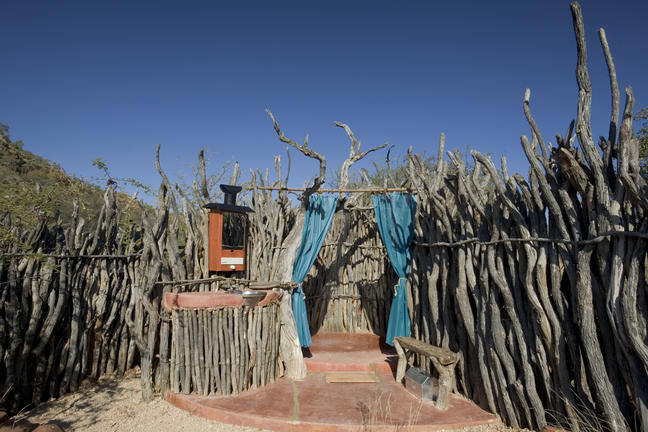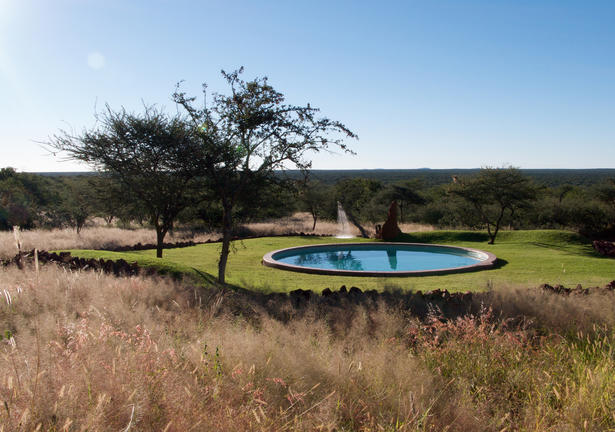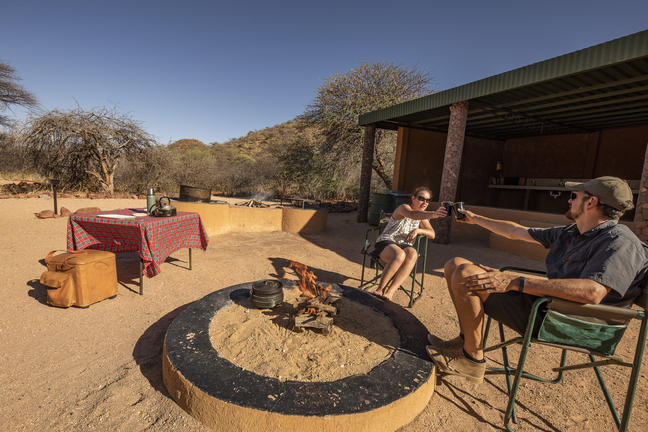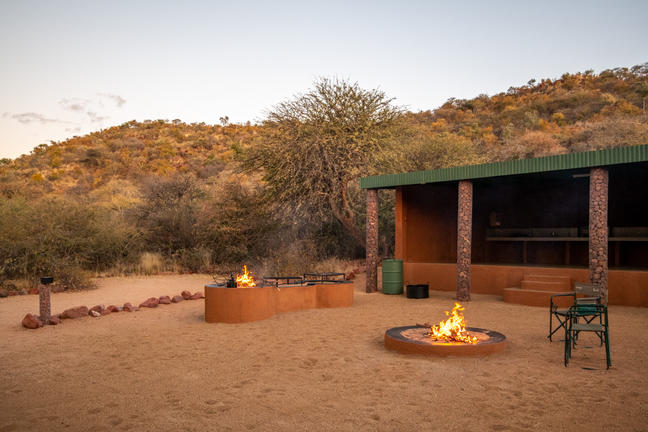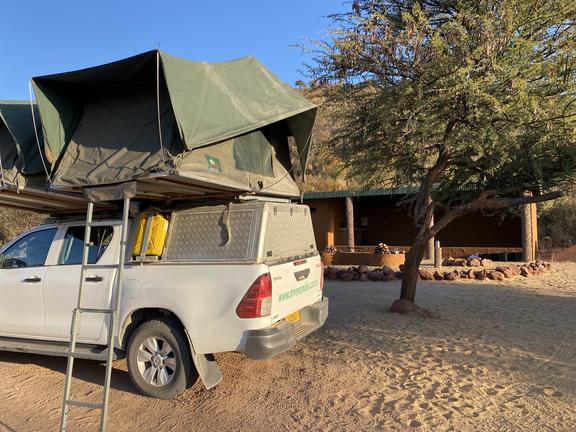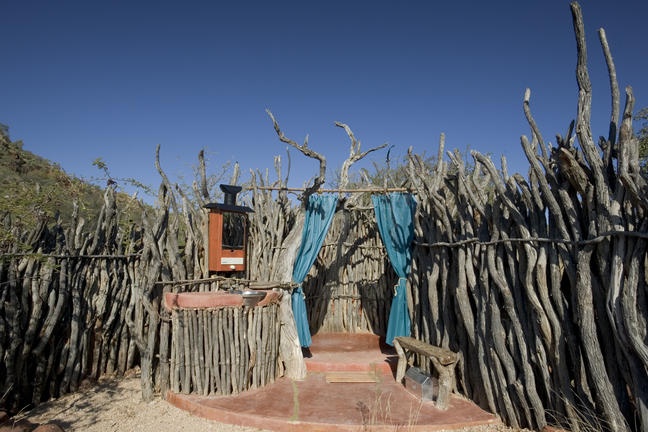 Your Stay
1 Night
Lunch and Dinner
Fast Facts
Campsite
Spoken Languages: Afrikaans, English
No. Rooms: 4
Special Interests: Adventure, Birding, Hiking, Nature, Relaxation, Wildlife
Namutoni Campsite
| Etosha East
The Namutoni Campsite is located in the eastern part of Etosha National Park and can be accessed via the Von Lindequist Gate. The campsite is situated close to the flood-lit King Nehale Waterhole making it an ideal destination for bird exploration. Accommodation features comfortable bush chalets equipped with hot and cold showers, a toilet and kitchen with cooking facilities. Guests will also have access to an outdoor swimming pool, and a restaurant and bar serving authentic African cuisine.
No content for Namutoni Campsite
Your Stay
1 Night
Full Board Plus - Dinner, Bed, Breakfast, Lunch and Activities
Okaukuejo Camp
| Etosha South
Famous for its lighted oasis, Okaukuejo Camp, Etosha's administrative centre, rests in the south of Etosha National Park and is only 17 km from Anderson Gate. The camp is well recognised by its characteristic stone tower and the Etosha Ecological Institute. Designed to cater to the desired comfort levels of all travellers, the camp offers cosy double rooms, wooden en-suite chalets and a campsite with shared facilities. There is a swimming pool, gas station, a shop and a restaurant and bar that serves refreshments and delicious meals. The water hole is a centre of animal activity from the early hours of the morning.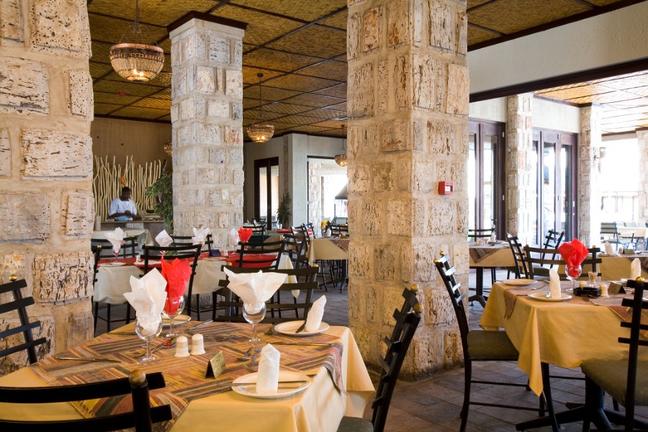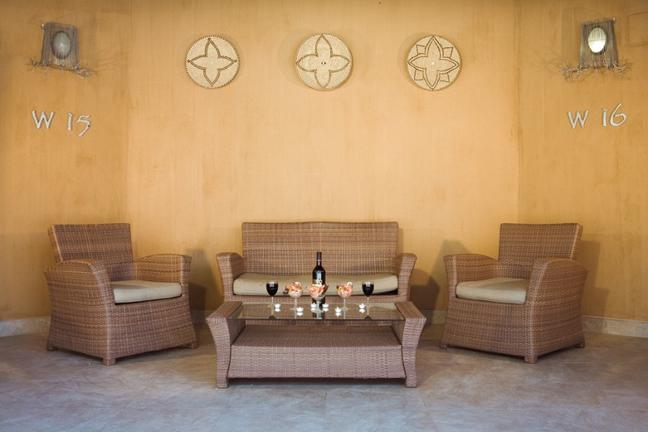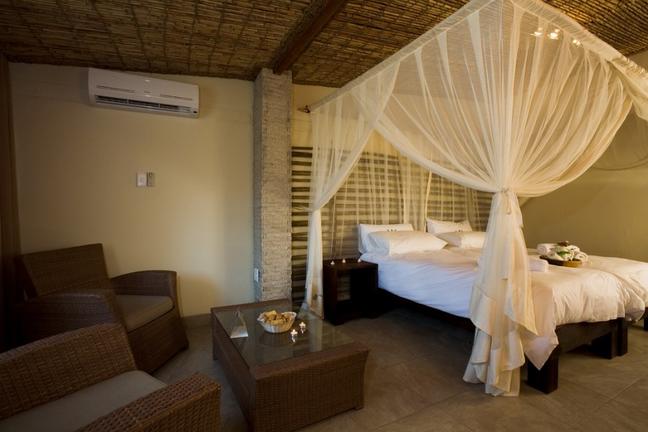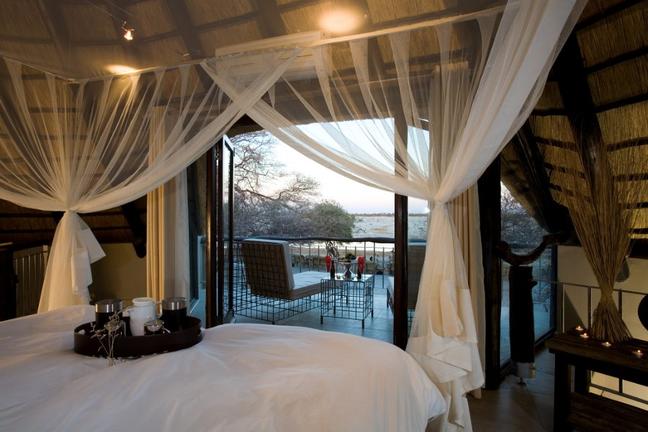 Your Stay
1 Night
Full Board Plus - Dinner, Bed, Breakfast, Lunch and Activities
Hidden among large grey granite boulders and Mopani trees, Hoada Campsite offers travellers a serene home in the wilderness of Namibia. Accommodation includes six luxury campsites with ample designated areas for tents or vehicles with rooftop tents, and permanent tents are available for hire. Each campsite boasts its own braai area and kitchen facilities with running water. There are also ablution facilities, with flush toilets, hidden amongst the rocks.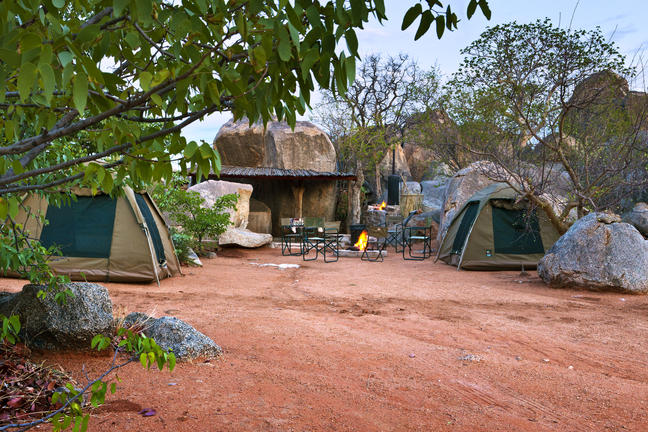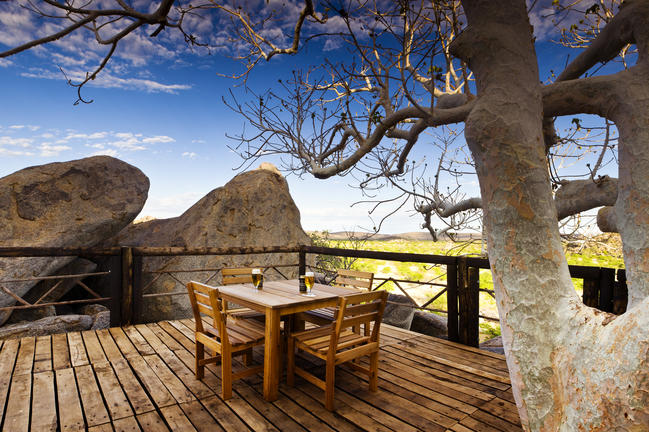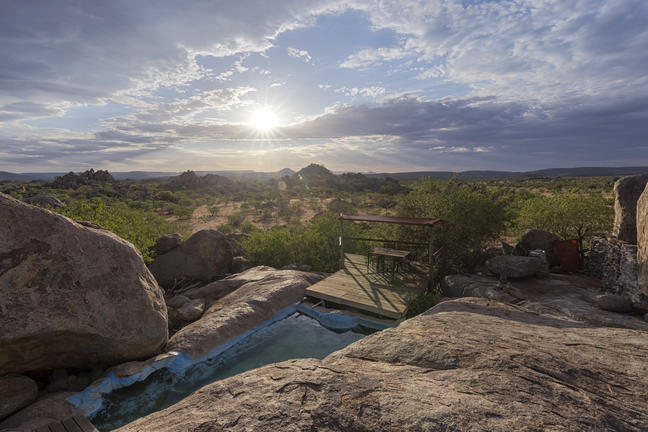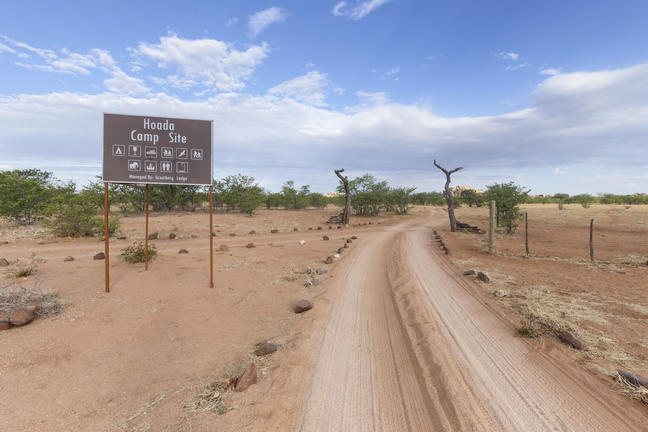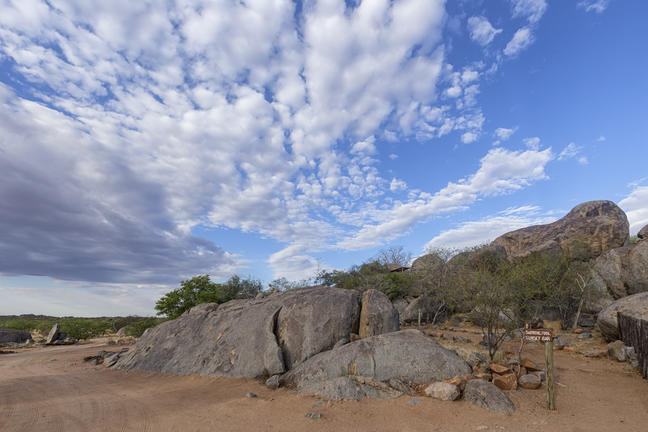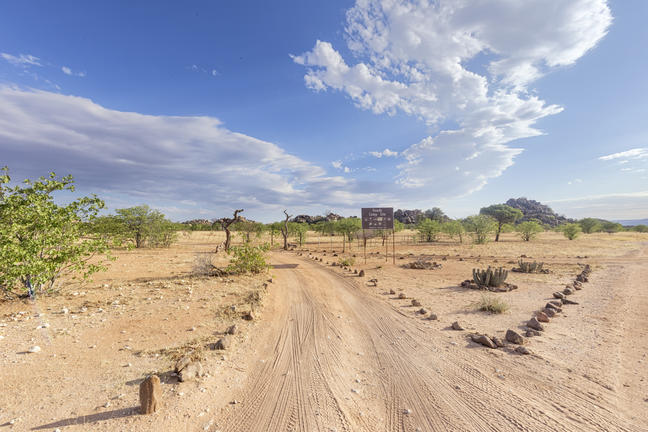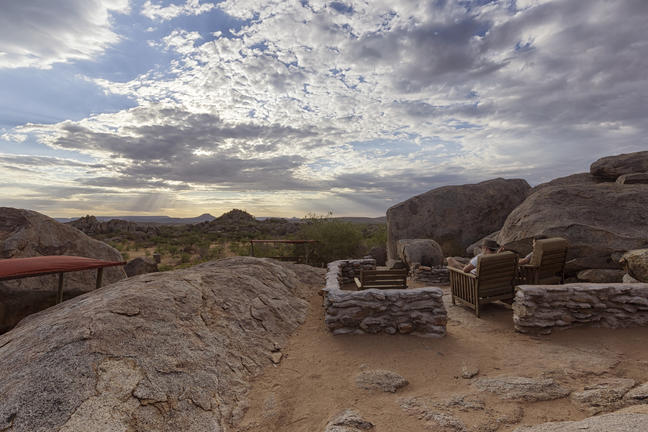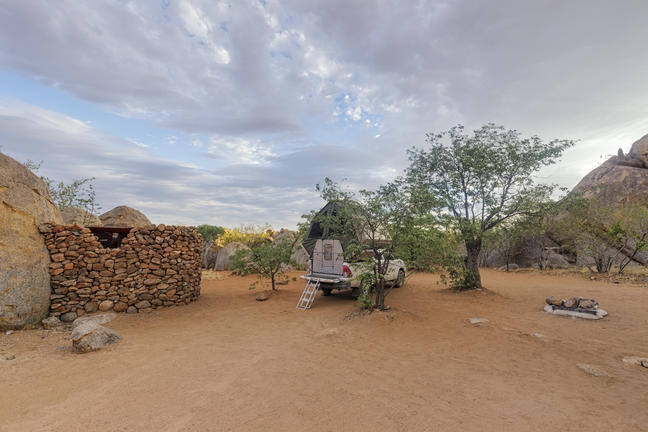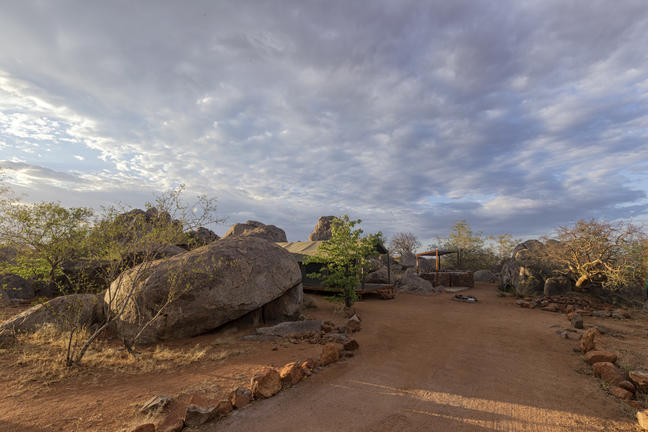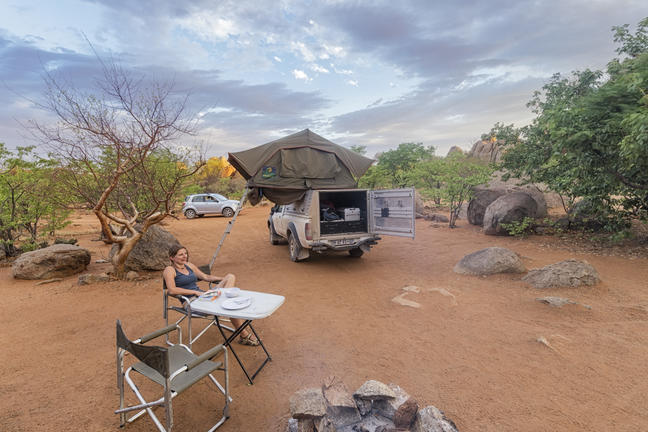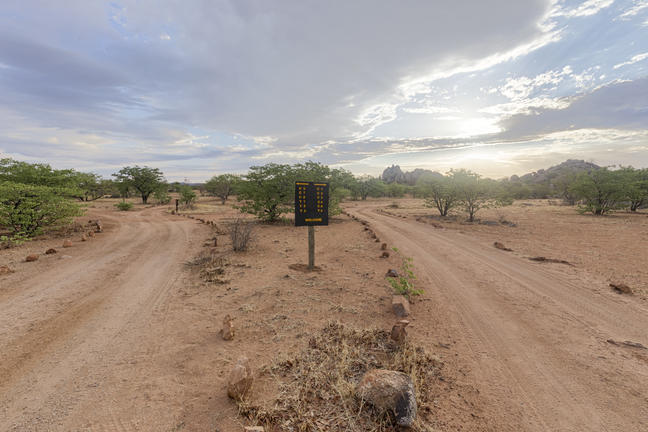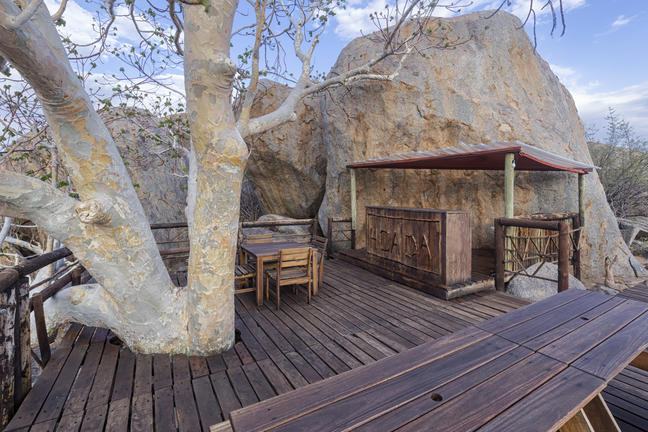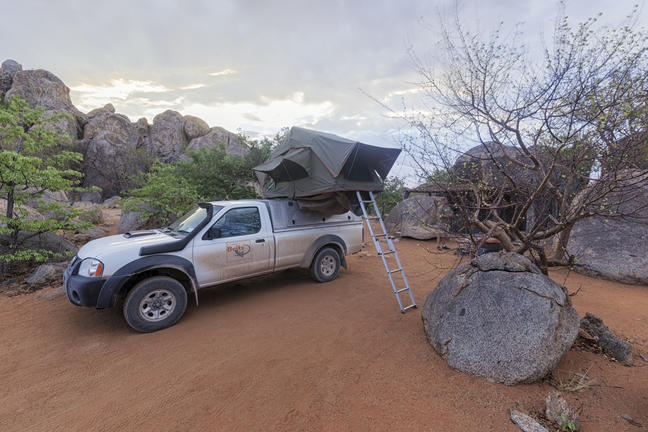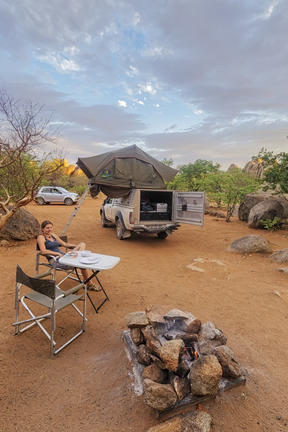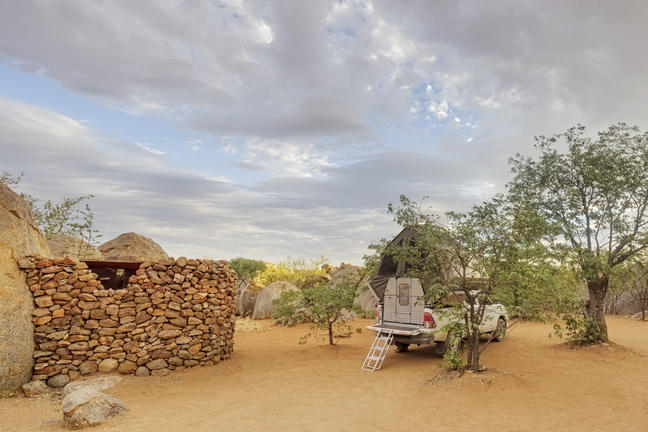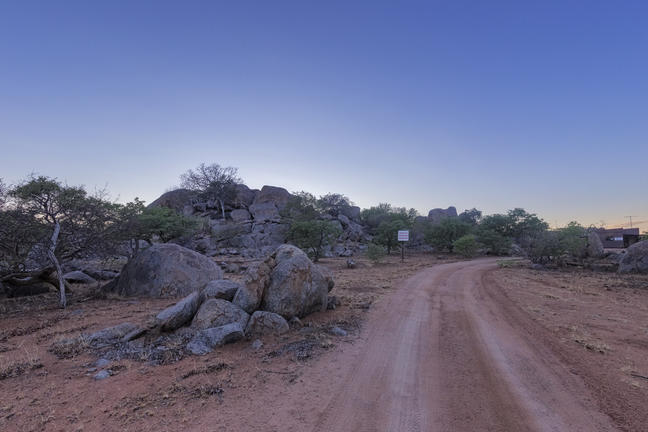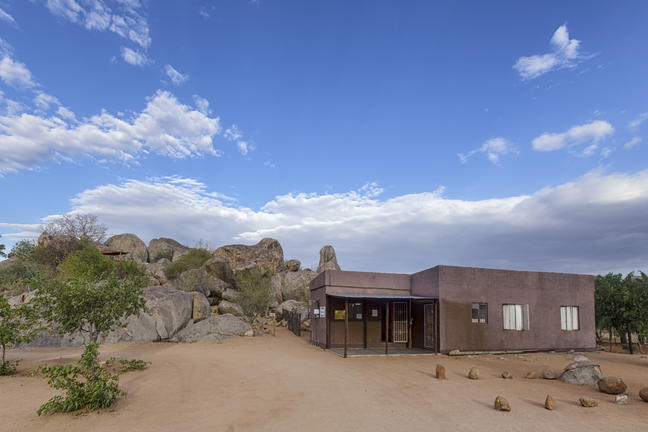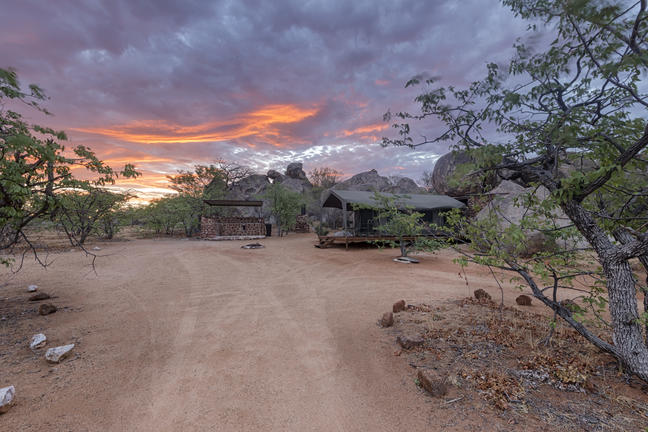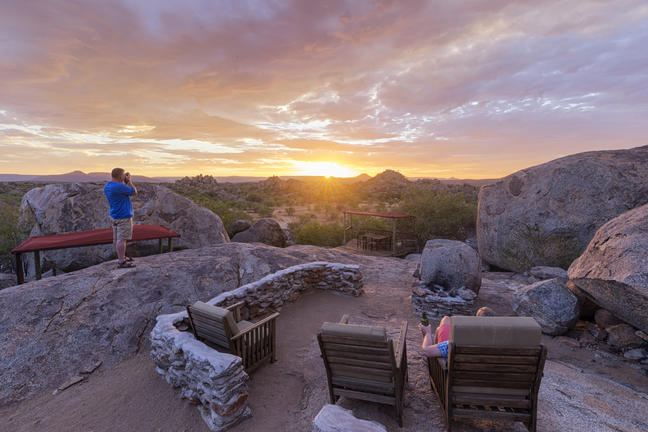 Your Stay
1 Night
Full Board Plus - Dinner, Bed, Breakfast, Lunch and Activities
Fast Facts
Campsite
Spoken Languages: Afrikaans, English
No. Rooms: 8
Special Interests: Adventure, Birding, Flora, Hiking, History & Culture, Nature, Star Gazing, Wildlife
Brandberg White Lady Camping
| Brandberg
Located amidst tranquil surroundings, Brandberg White Lady Camping offers guests a lovely camping experience in Brandberg, Namibia. The establishment features campsites which come equipped with barbeque facilities and water taps. Shared bathrooms with hot and cold water are available. Guests can either cook meals using the barbeque facilities or dine at the nearby lodge restaurant. Other lodge facilities available to campers include a bar and a swimming pool. Guests can also enjoy a variety of guided drives and hiking trails.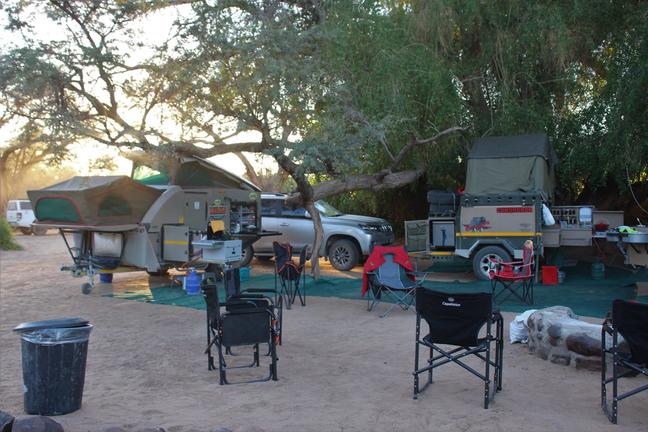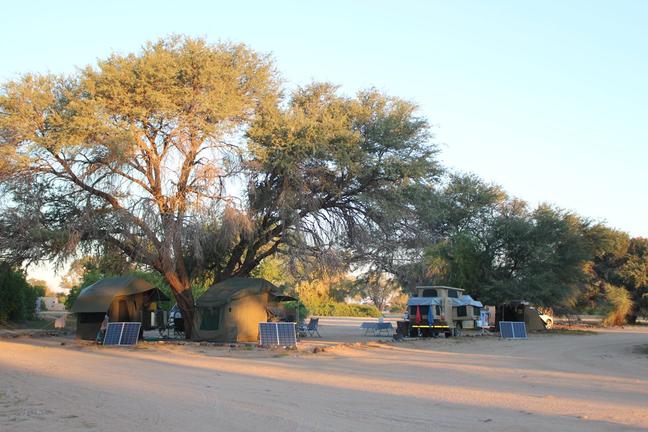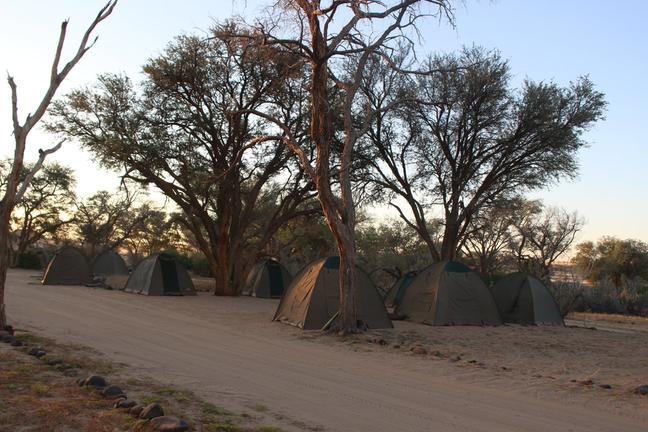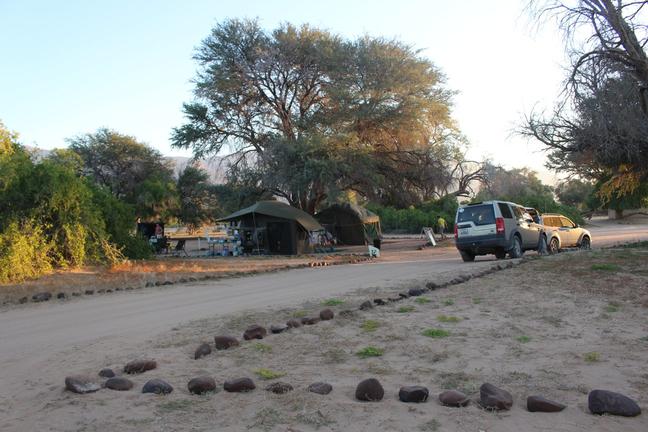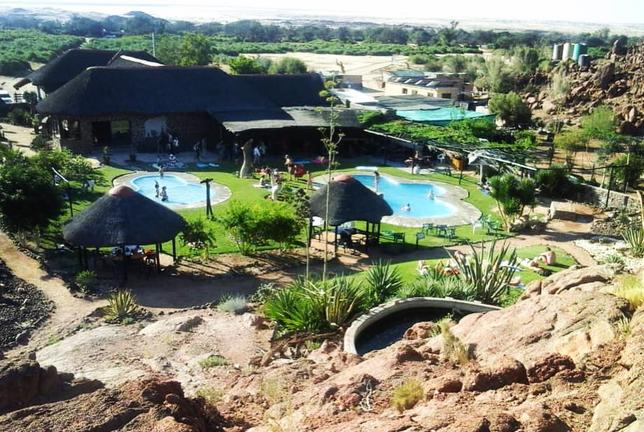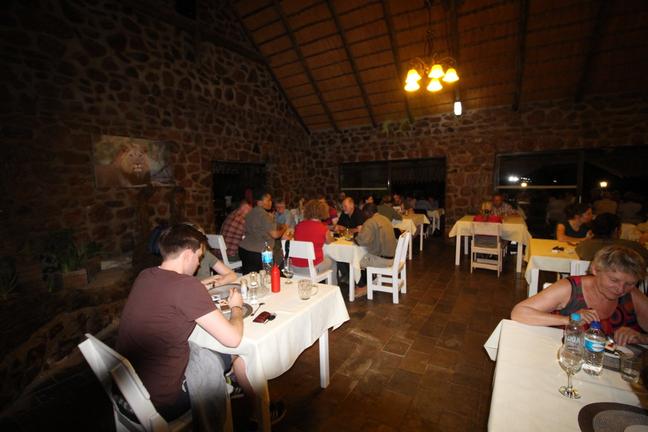 Your Stay
1 Night
Full Board Plus - Dinner, Bed, Breakfast, Lunch and Activities
Amanpuri Travellers Lodge
| Swakopmund
Amanpuri Travellers Lodge in Swakopmund offers accommodation to satisfy every traveller's needs. Whether travelling as part of a group, with your family or exploring Africa solo, Amanpuri Lodge, with its friendly, well trained staff and tranquil atmosphere, will ensure your stay in Swakop is a memorable one. Amanpuri Lodge is within walking distance from shops, restaurants, beaches, dunes, and other places of interest.
Facilities such as 24-hour security, secure indoor parking, free internet and WI-FI, a bar at your service and friendly receptionist to book your activities will ensure your stay is a trouble free one. The spacious and well maintained rooms, with the most comfortable beds in town, truly live up to the meaning of Amanpuri - "Place Of Rest" - and guarantees a well rested state of mind to conquer your next adventure.
Following a full English breakfast, you can explore the beautiful town with it's fresh climate and friendly locals or you can relax in the lodge's courtyard, read a book, catch up on world news or just stay in bed. With a convenience store right next door and BBQ facilities you don't have to move around much if you so choose. However, if you are the kind who struggles to sit still, Amanpuri staff can book a wide range of activities, from extreme sports for the wild at heart to slow and relaxed day or half day trips for the not so wild.
Your Stay
2 Nights
Bed and Breakfast
Sesriem Campsite
| Sesriem
At the entry to Sossusvlei is Sesriem Canyon, At the foot of the gorge, which plunges down to 30 to 40 m, are pools that become replenished after good rains. Located perfectly at the entry to Sossusvlei inside the park gate is Sesriem Camping, right beside the gate into the desert and just a short drive from Sesriem Canyon where centuries of erosion have incised a narrow gorge about 1 km in length.
It is perfect for campers who want to experience the beauty of the Namib Desert with the sun setting over the Elim dune then the stars emerging until they fill the sky above you and the clicking of the desert barking Geckos and distant howl of the Jackal. Sit by the fire and imagine what you will.
After a good nights rest its up early (one hour before sunrise) for a drive to the sossusvlei wherer you can climb a sand dune and watch the colours change as the sun rises over the horizon slipping its morning warmth over the Namib desert dunes. Sesriem derives its name from the time when earlier pioneers tied six lengths of rawhide thongs (riem) together to draw water from the pools. Accommodation at Sesriem is provided in 24 campsites. Facilities found there include a gas station, convenience store and a secure parking area.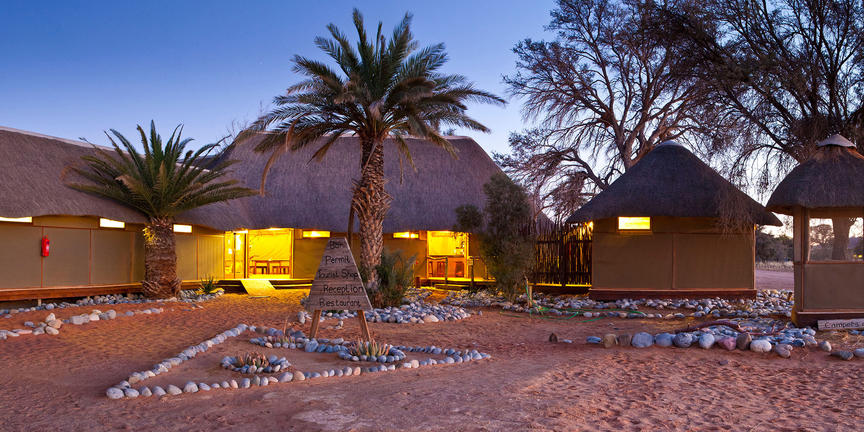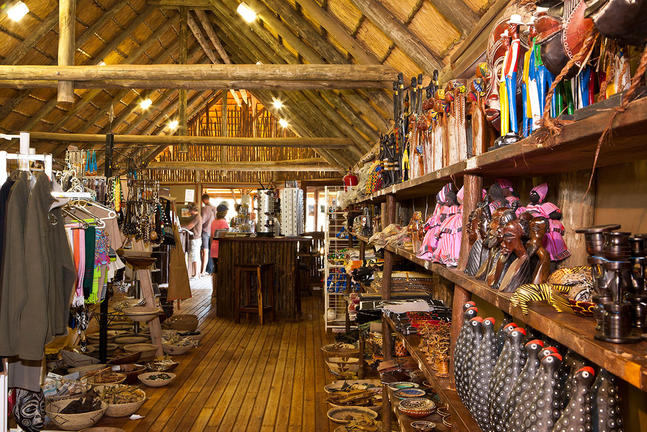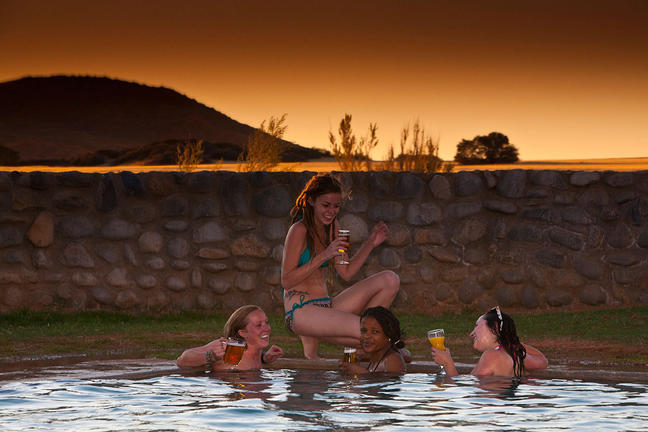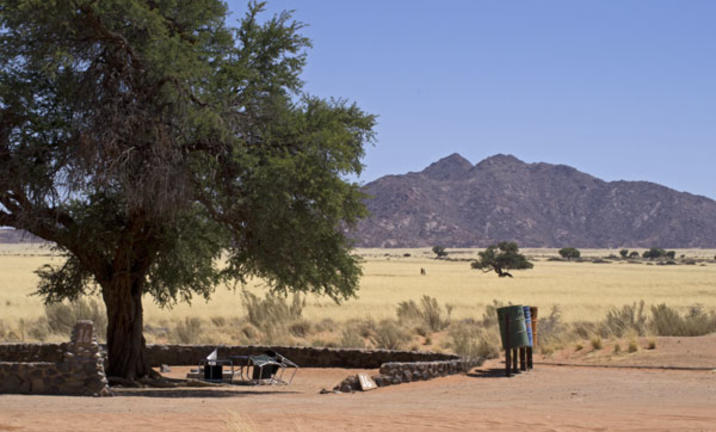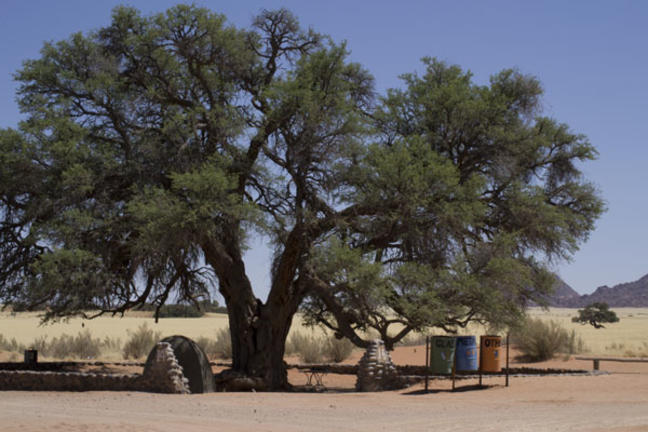 Your Stay
2 Nights
Full Board Plus - Dinner, Bed, Breakfast, Lunch and Activities