COVID-19: ACCOMMODATIONS
NOAH House, a blend of modern design and Old Victorian charm, is ideally located in Tamboerskloof, Cape Town, with the majestic Table Mountain, V&A Waterfront, Company Gardens and Iziko South African Museum within easy driving distance of the property. The guest rooms and suites are modern, comfortable and elegantly furnished, each equipped with heating/air conditioning, Wi-Fi, TV and a private bathroom. Guests may enjoy dining at the popular on-site café which serves various delicious meals or relax with a quiet drink. Cape Town city centre with its diverse shops, restaurants, bars and entertainment is within walking distance of the property.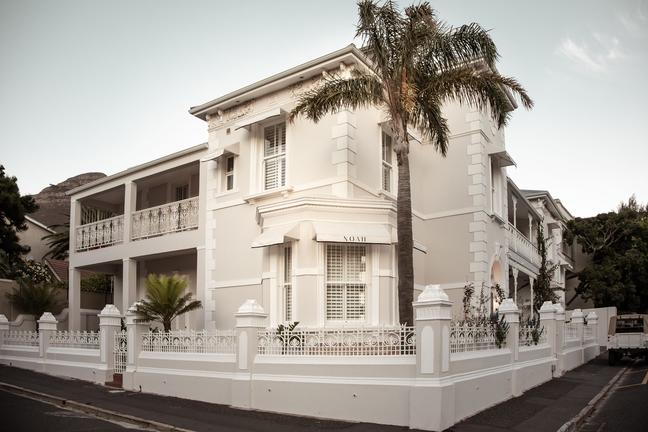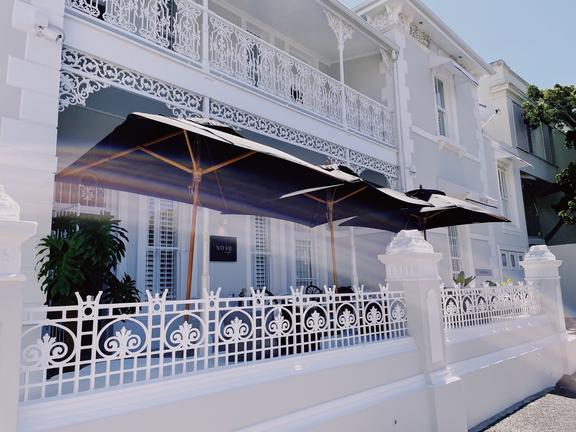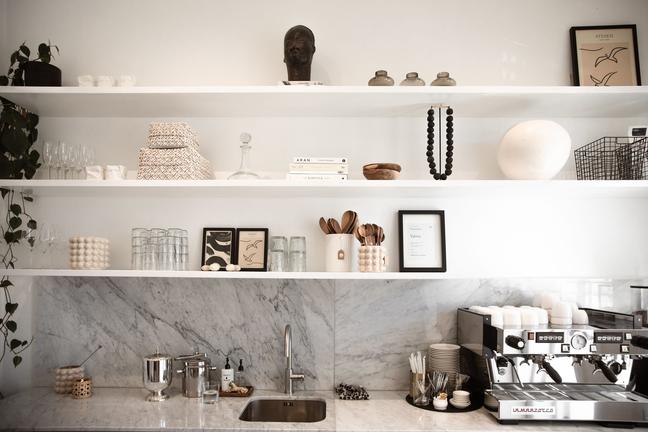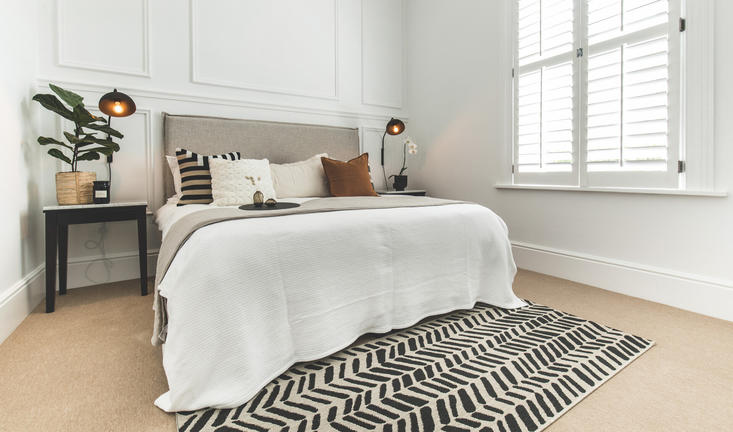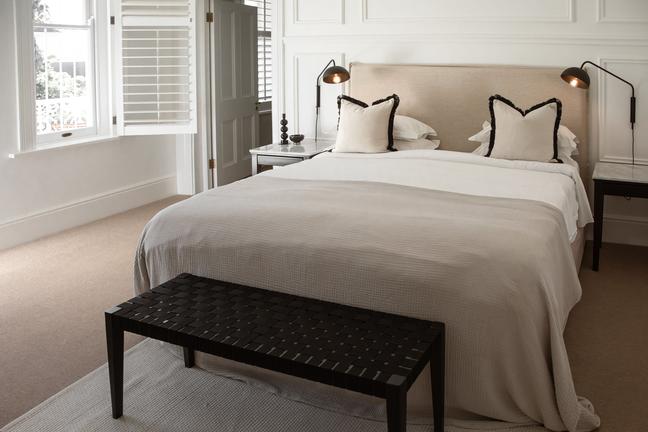 Your Stay
3 Nights
Bed and Breakfast
Ocean Eleven Guesthouse
| Hermanus
Ocean Eleven is a Cape Cod, Colonial style luxury guest house, situated on the famous cliffs of Hermanus. The picturesque mountains beyond gently embrace the phenomenal, all encompassing vista of Walker Bay. In keeping with the utter elegance of Colonial architecture, the Ocean Eleven main house was built with high ceilings, tall windows and teak floors, all features - and thus the grace and style - have been retained to this day.
Ocean Eleven Luxury Guest House boasts ten beautifully appointed rooms made up of three standard, five deluxe and two suites, each with an all-embracing sea view over Walker Bay.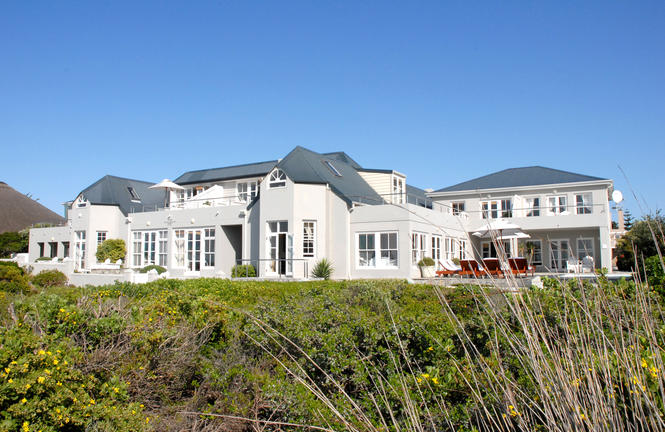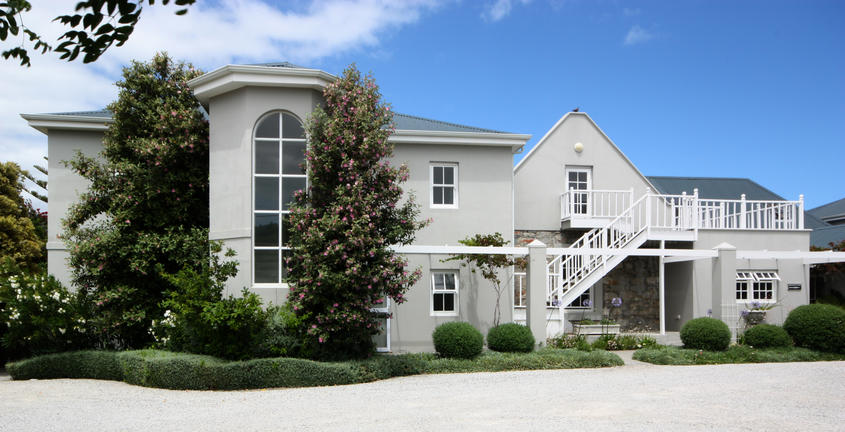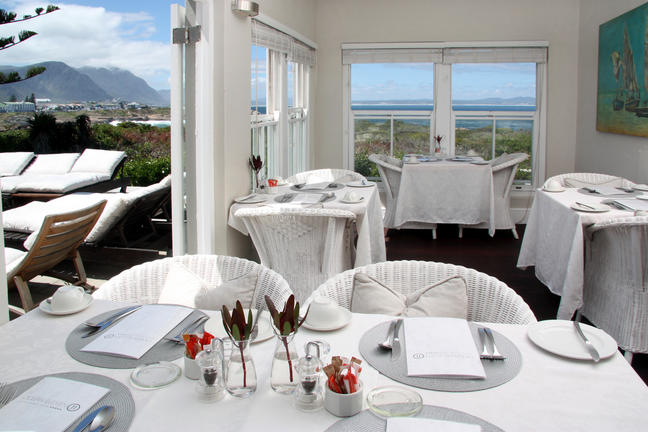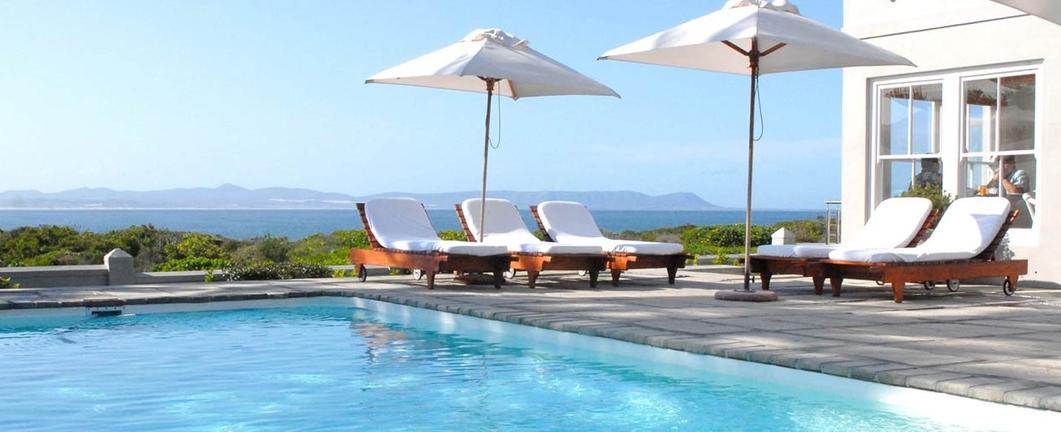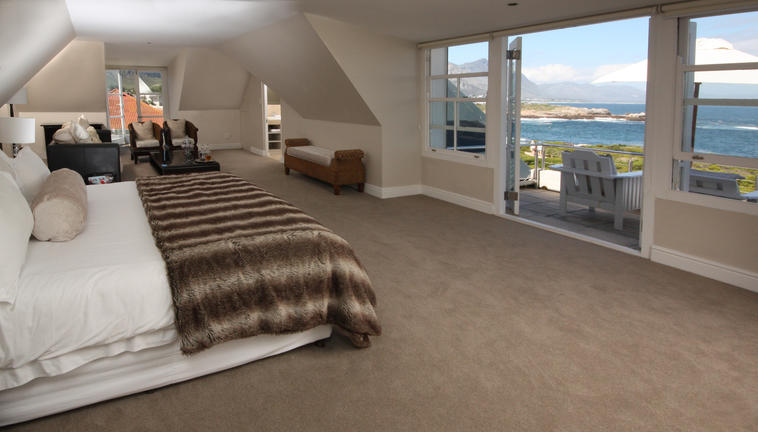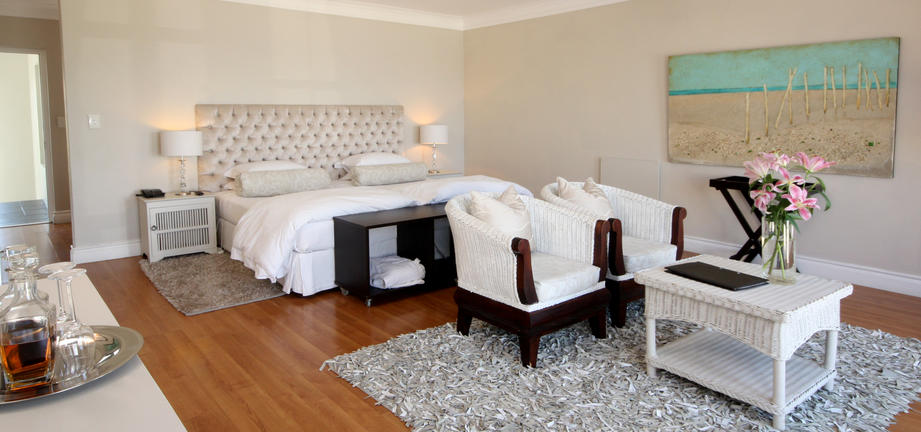 Your Stay
2 Nights
Bed and Breakfast
The Arniston Spa Hotel
| Cape South Coast
The luxurious 4-star Arniston Spa Hotel is internationally known as one of the world's best getaways and includes a relaxation spa.
The peaceful and safe coastal village of Arniston is a leisurely 2-hour drive from Cape Town, through the colourful rolling hills of the Overberg. Surrounded by a turquoise-blue sea and endless white, sandy beaches, Arniston is sandwiched between two nature reserves.
We welcome you with friendly service. Our exquisite setting offers panoramic views of the ocean and the pristine coastline. The unspoiled, child-friendly beaches are safe and perfect for swimming and surfing. We are beside the 120-year-old picturesque fishing village of Kassiesbaai, a Grade One Heritage Site. We are blessed with an abundance of sea life and offer fresh oysters and delicious seafood from the local fishing boats.
Our sophisticated menu blends traditional South African cuisine with modern innovations from renowned chefs. Your culinary treats are complemented by a range of excellent local wines. Our breakfast buffet is an appetising spread of healthy and traditional food.
We are the winner of two Haute Grandeur Global Excellence Awards – Best Country Hotel in South Africa and Best Beach Hotel in South Africa.
Unforgettable, seductive Arniston will leave you relaxed and happy.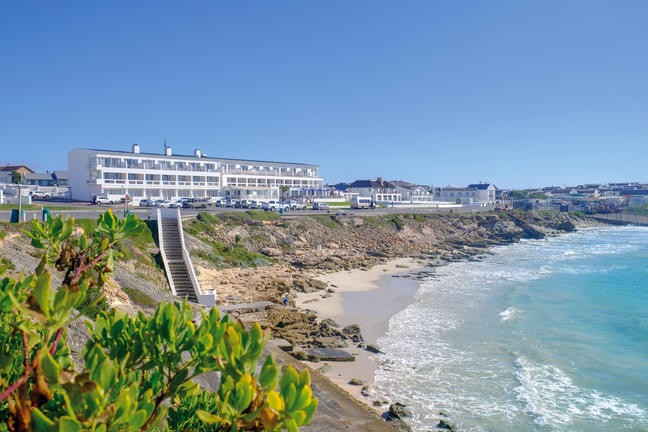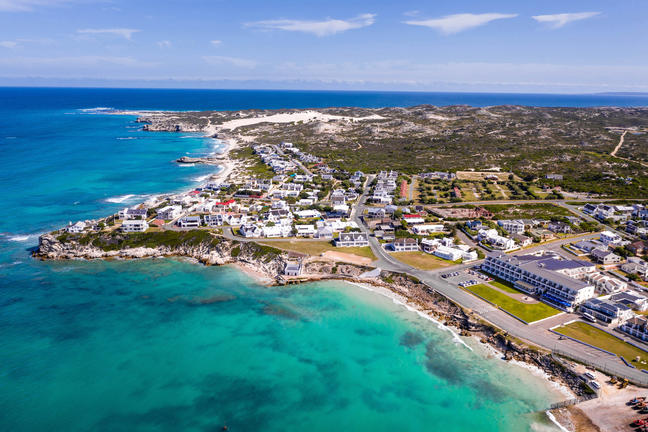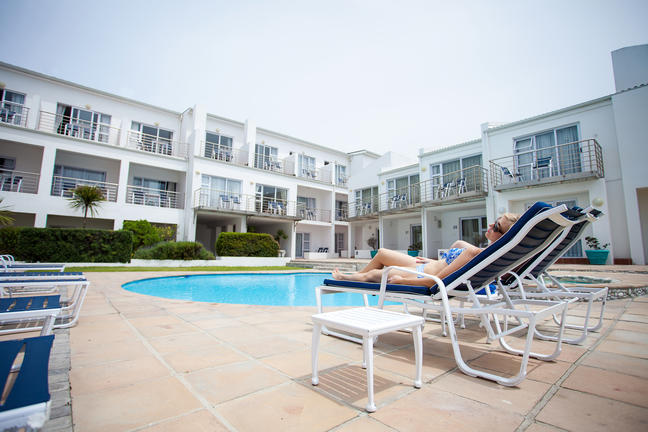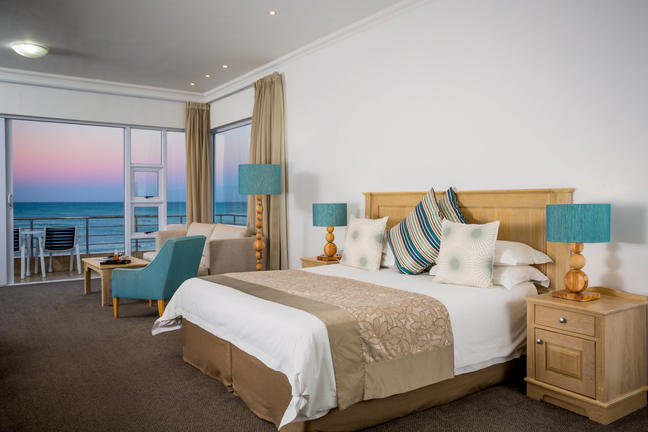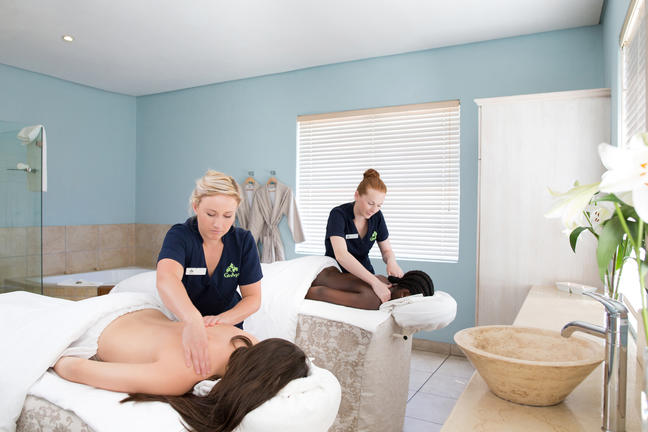 Your Stay
2 Nights
Bed and Breakfast
Galenia is a guest lodge offering 450 ha of abundant indigenous flora and situated on the beautiful slopes of the Langeberg Mountains. Here you will experience beauty, tranquility and comfort; perfect for nature lovers, relaxing getaways or a romantic weekend.This fine establishment is ideally located just two hours from Cape Town on the scenic Route 62 between Montagu and Barrydale, 3km from the village of Montagu.
Our five luxury cottages are separated into 10 spacious on-suite guest rooms. Each have their own fireplace, a bathroom with Victorian bathtub as well as an outside shower. The ceilings are open reed and lie under thatched roofing. From the veranda or shower, guests have a spectacular view of the Karoo Koppies, Waboomberg Mountains and our 4 hectares olive grove.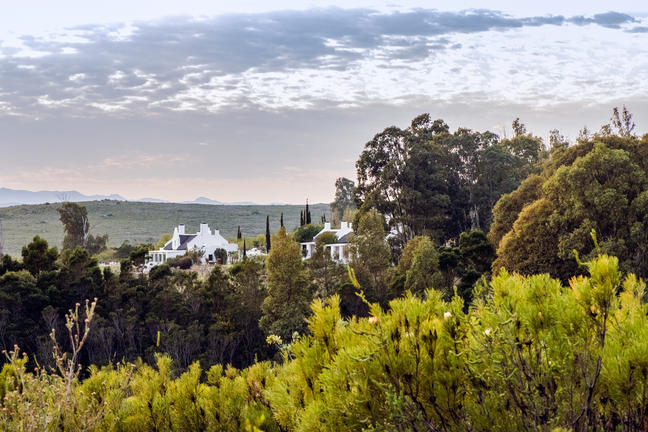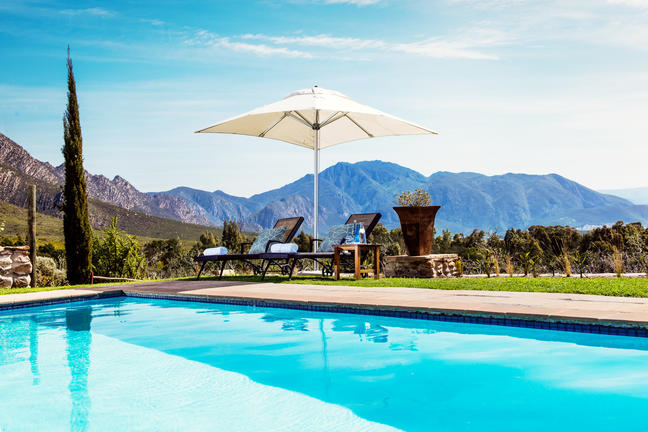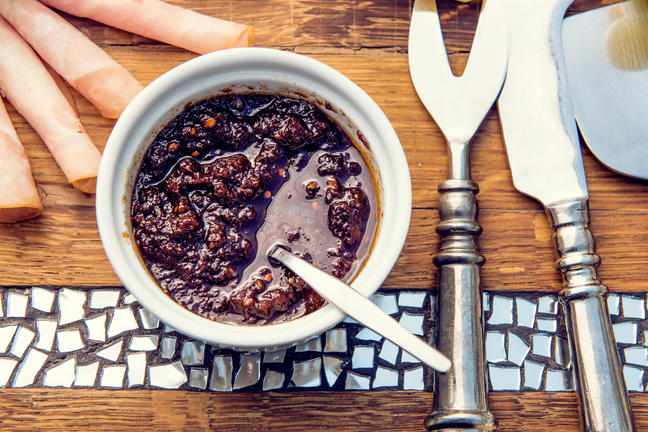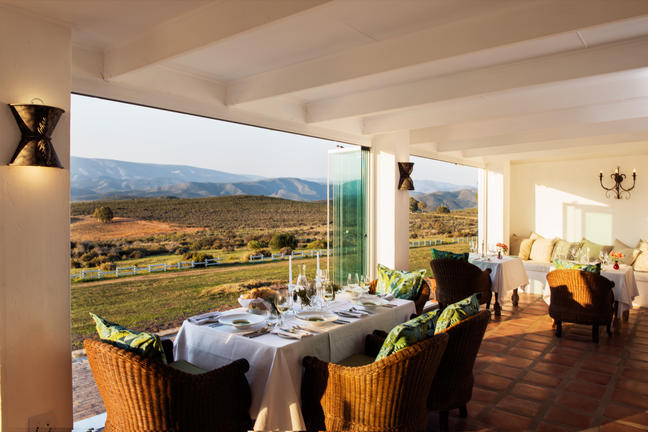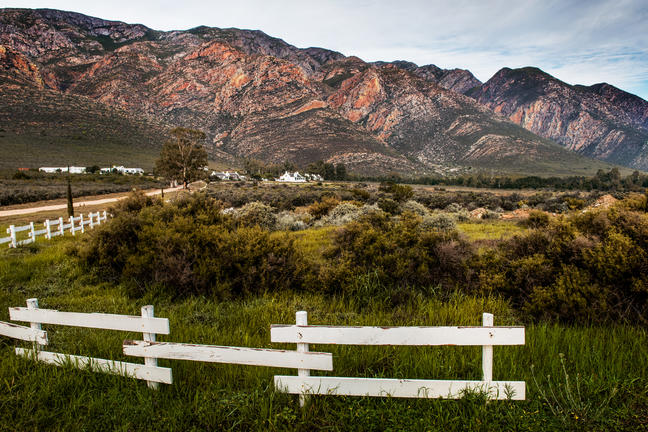 Your Stay
2 Nights
Bed and Breakfast
De Zeekoe Guest Farm & Reserve
| Oudtshoorn
Only 7km outside Oudtshoorn, in the Garden Route, surrounded by the famous Swartberg and Outeniqua mountains, is one of the world's 17 "hot spots" with 3 overlapping flower zones. This owner managed, 2000 hectare working lusern farm, is malaria free and child friendly.
De Zeekoe offers a unique in the world opportunity to walk with Wild Meerkats (Five shy Meerkats) and to be part of the shy 5 experience!
De Zeekoe offers the following:
•Wild Meerkat tours, home to the "shy five" - Original Tours
•Accommodation: 3 x Standard, 5 x luxury Rooms, 5 x Superior rooms, 2 x Superior Honeymoon Rooms; 5 x deluxe rooms, 3 x Private Cottages with pool
Self-catering wooden cabins available
Wheelchair friendly Rooms
•Restaurant with fresh farm produce and free range meat, gluten free available ; Bar available and pizza oven ( de Windpomp Restaurant)
•FREE WI-FI & Welcoming drinks
•Hiking
•Biking-bikes to rent
•Jungle gym
•Star Gazing
•Birding ( 162 species )-private bird tours in season
•Canoeing ( in season only)
•Self guided walks
•Swimming pool – salt water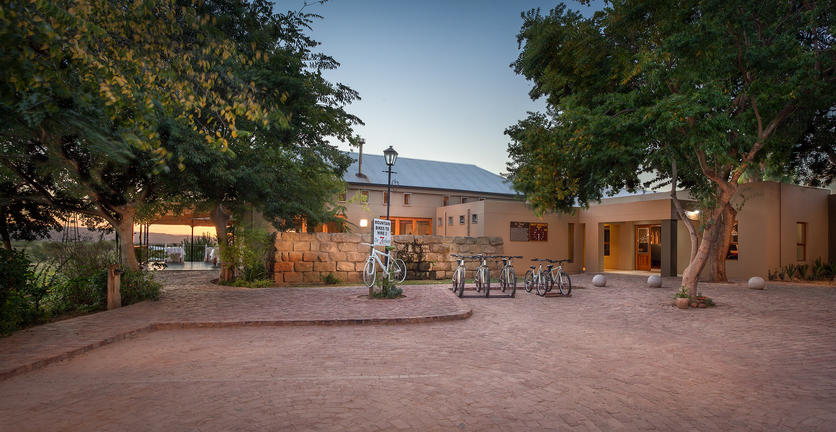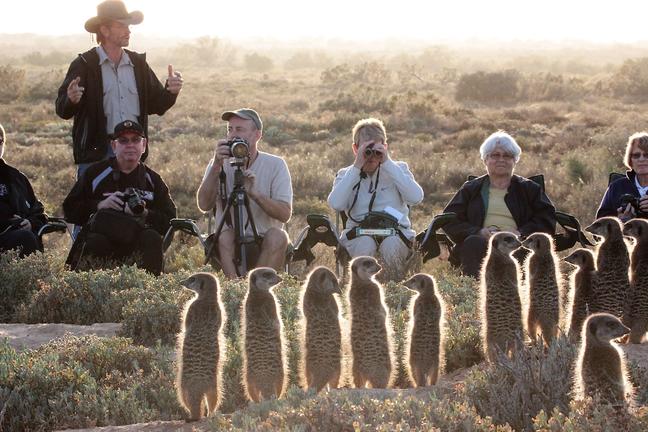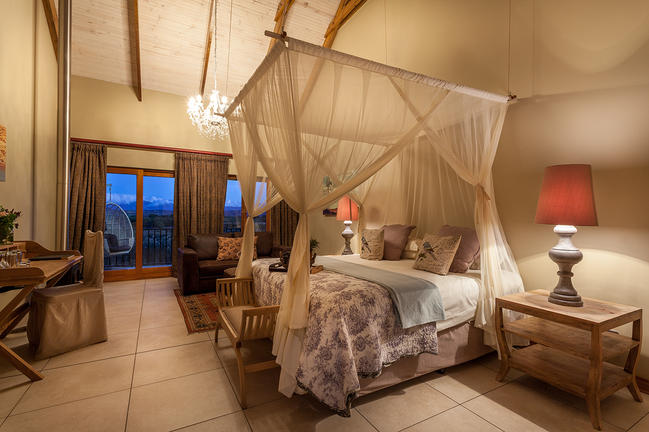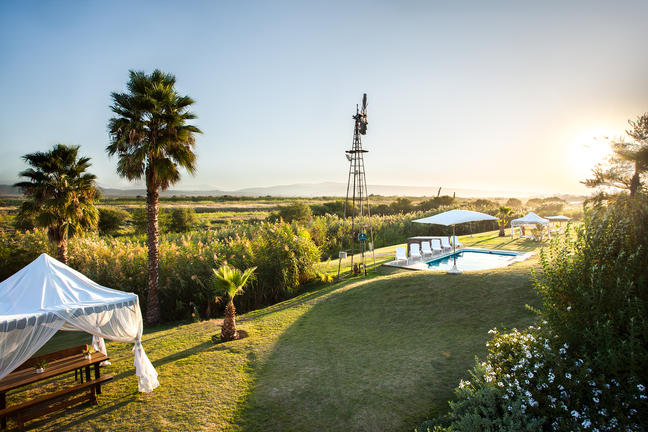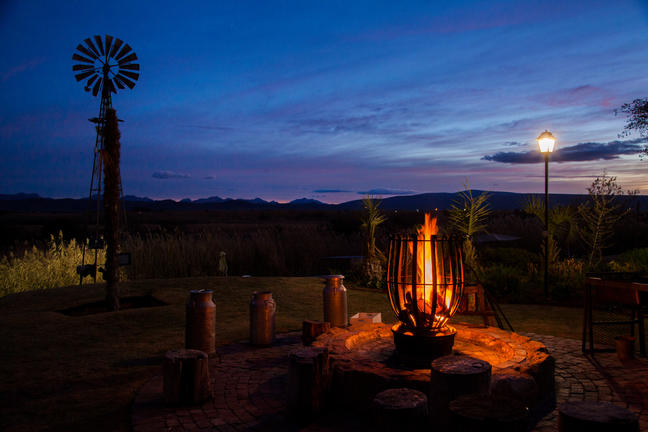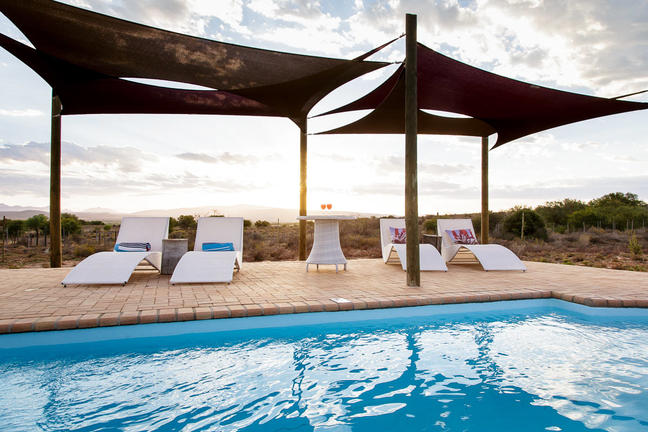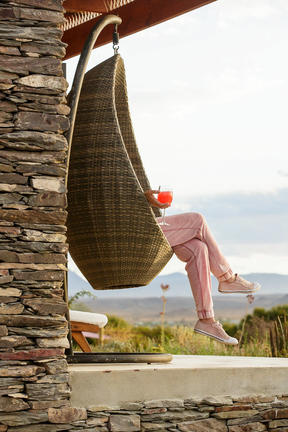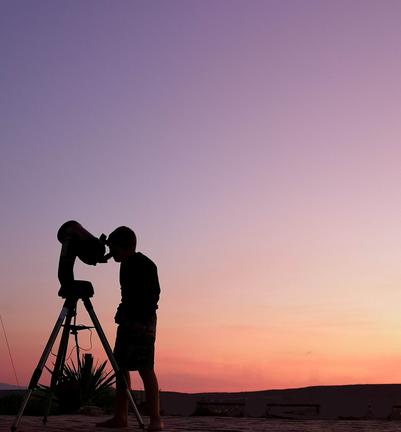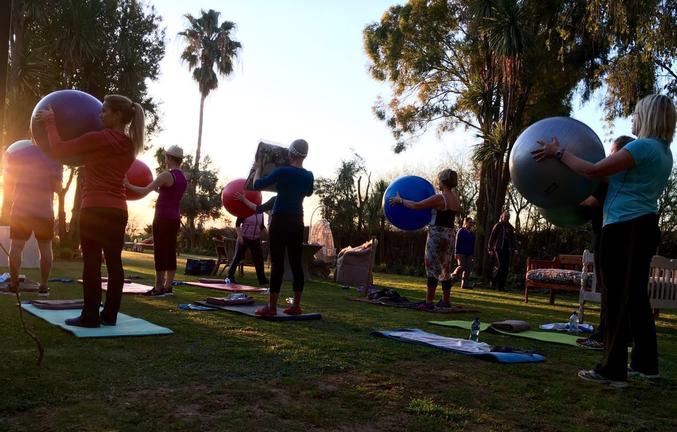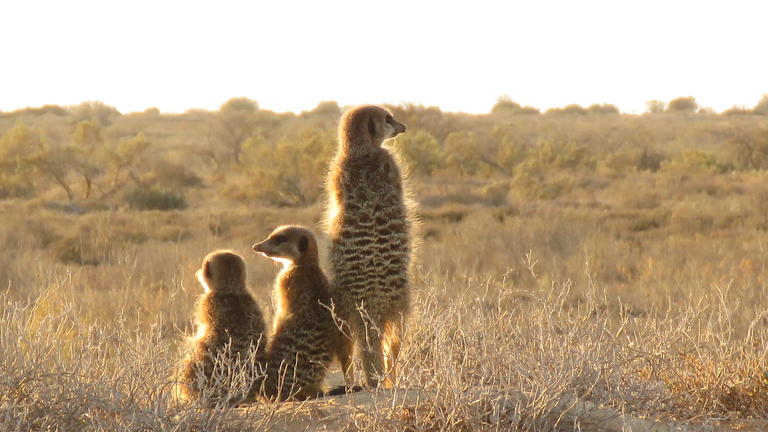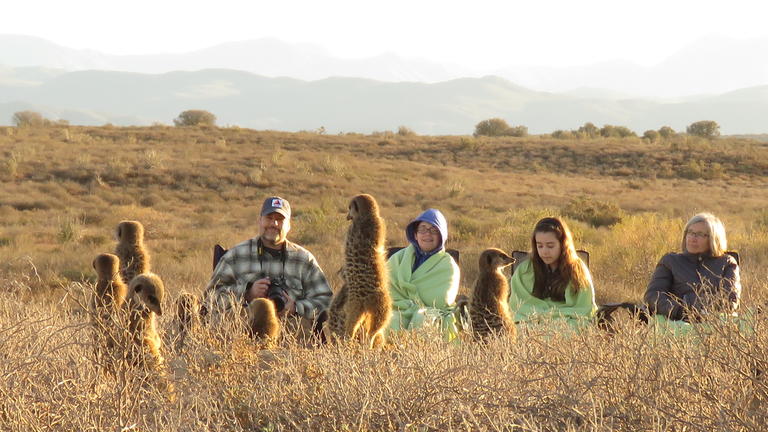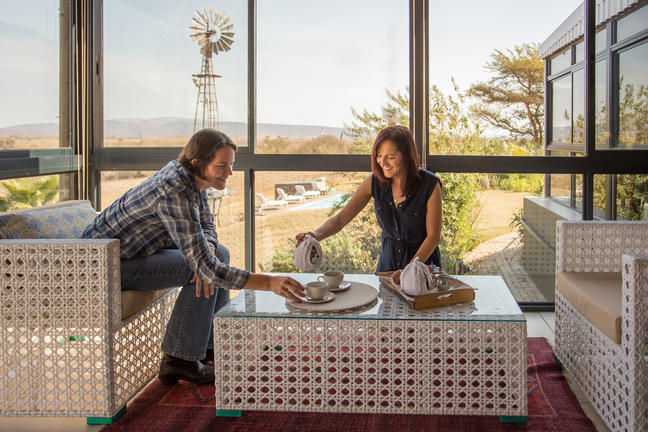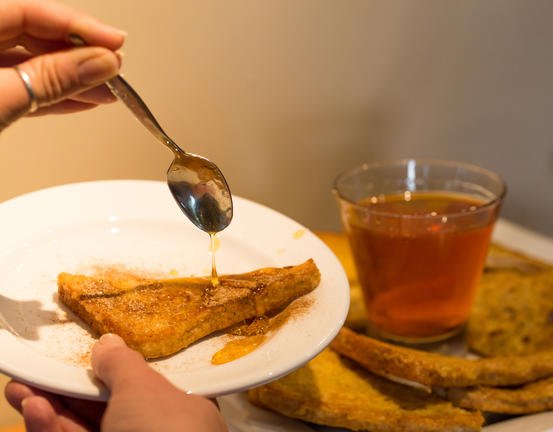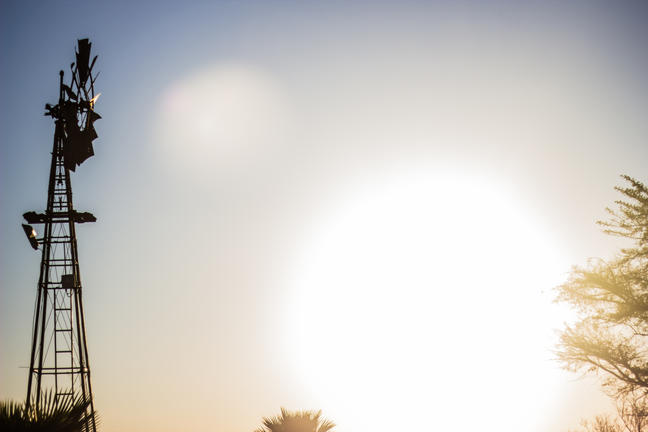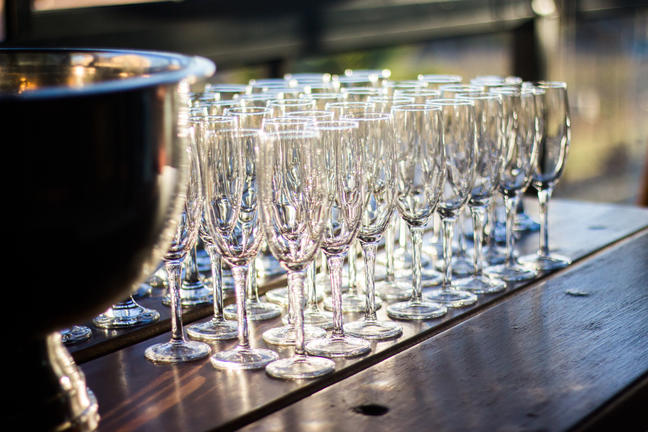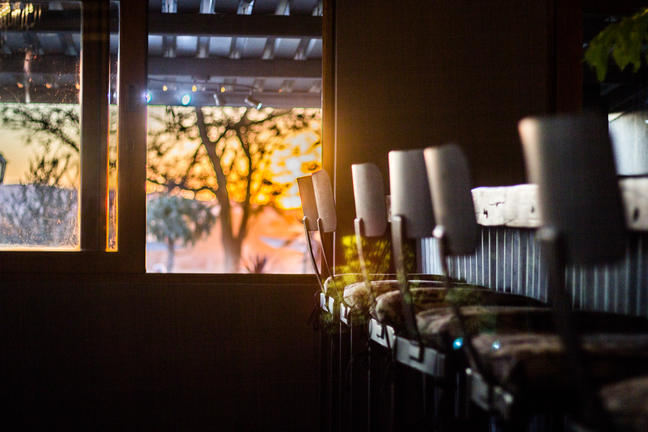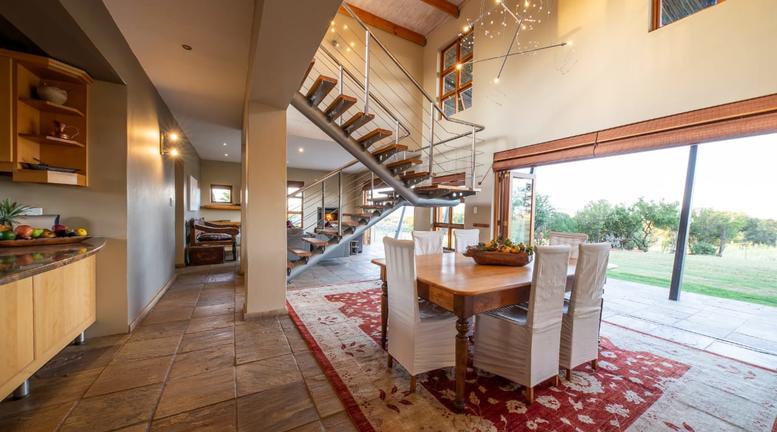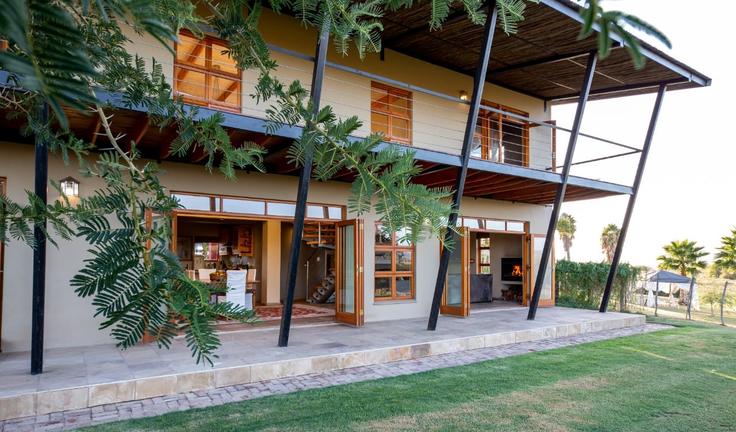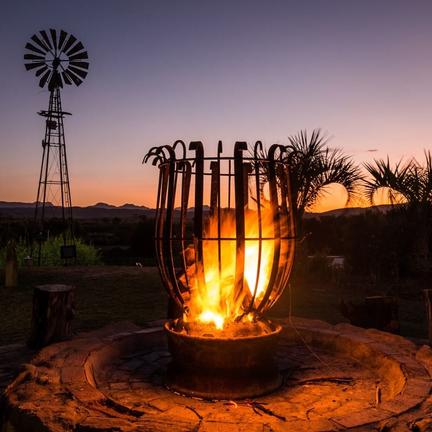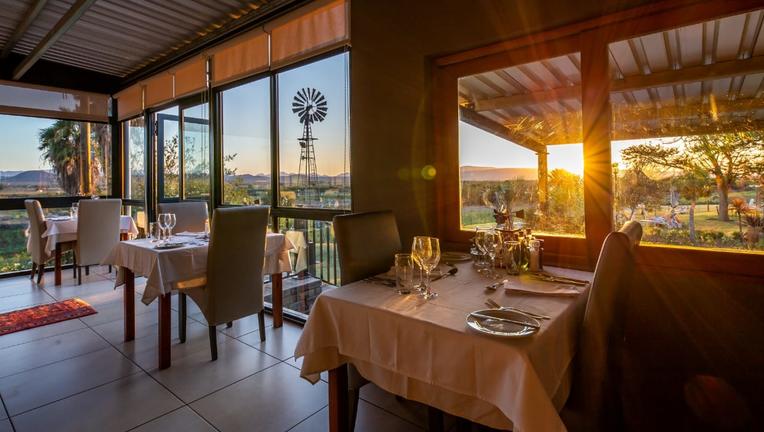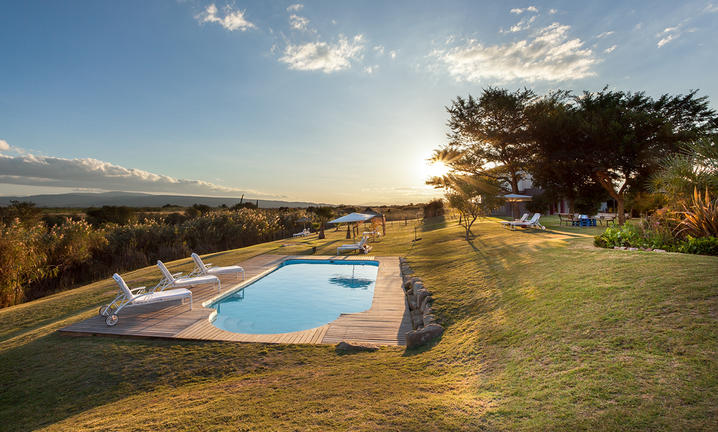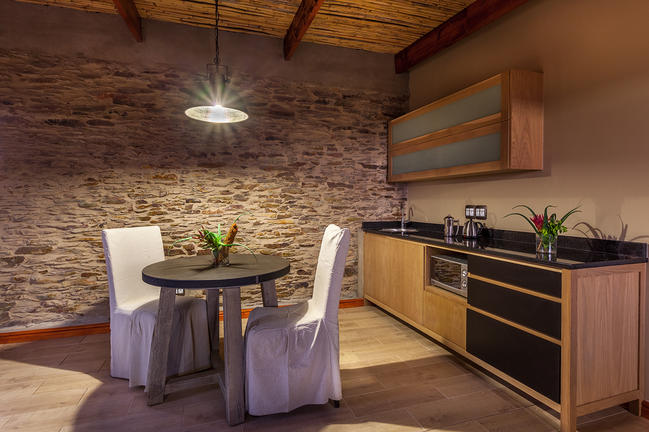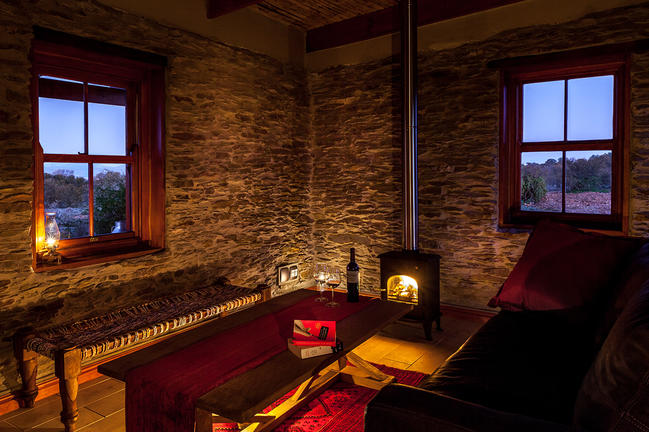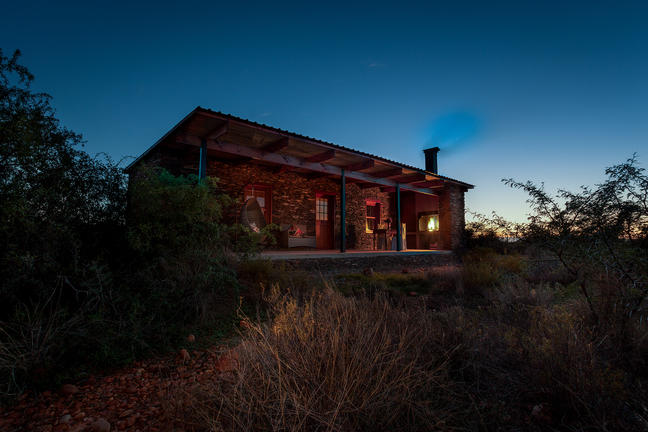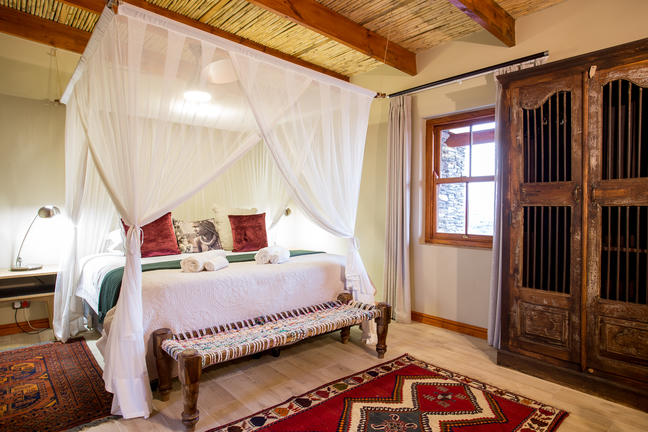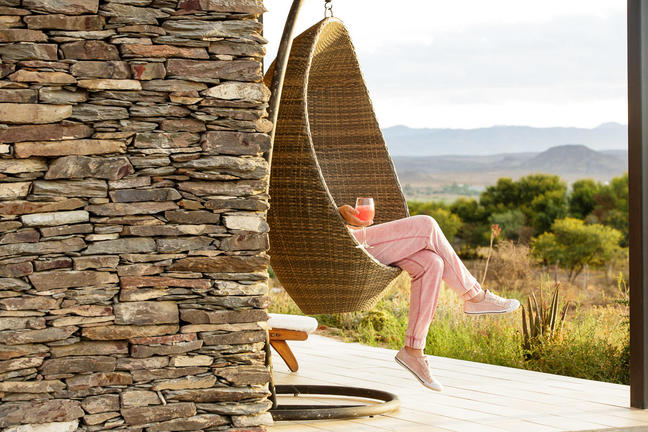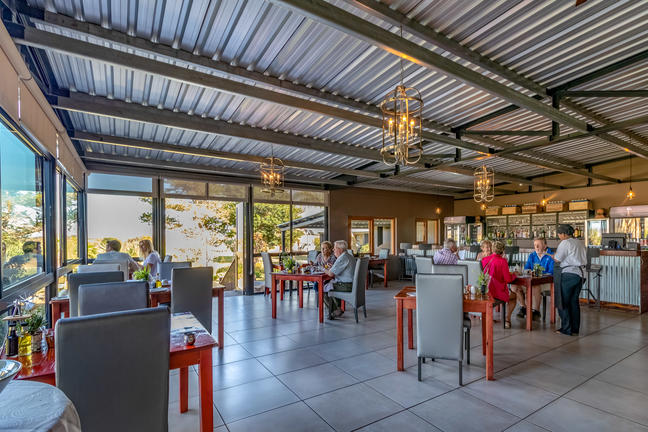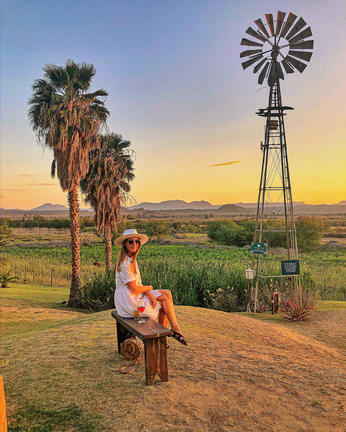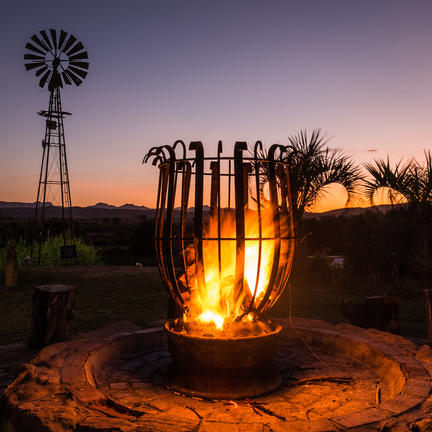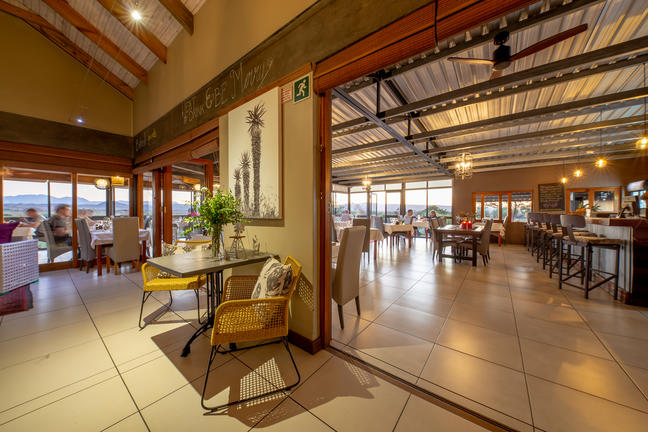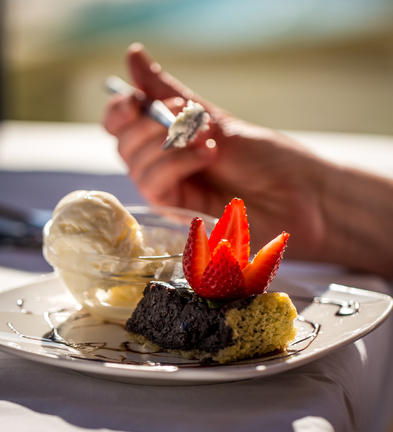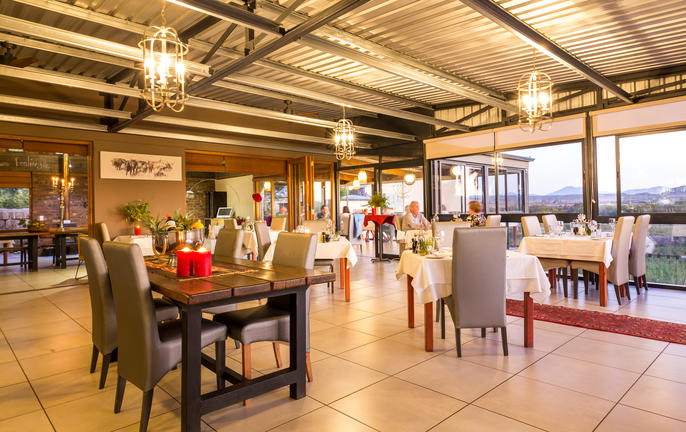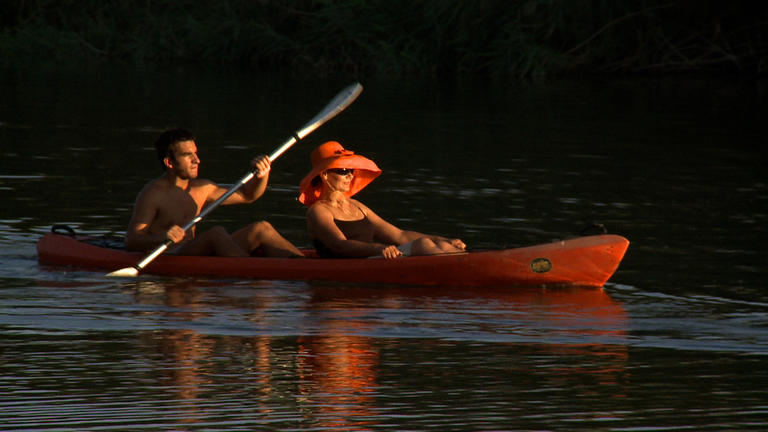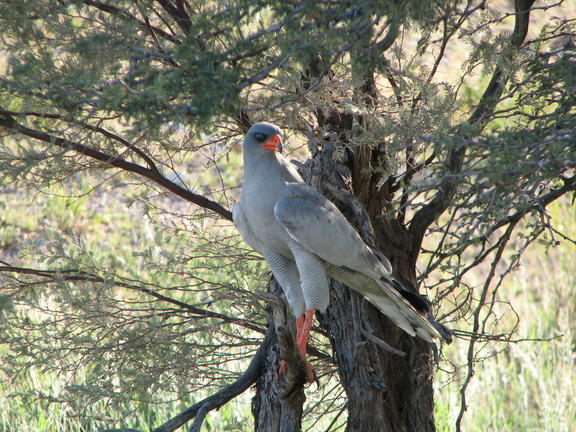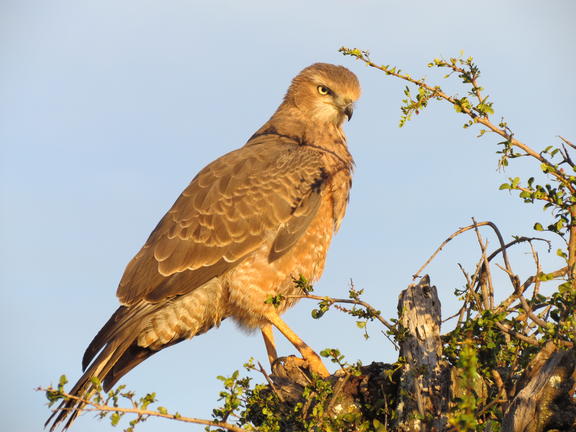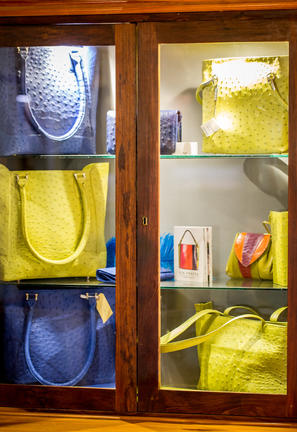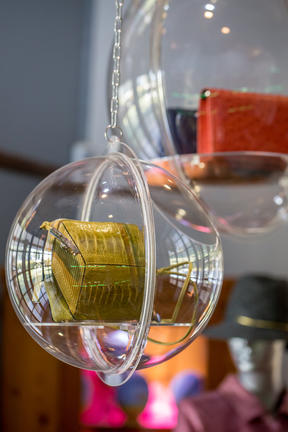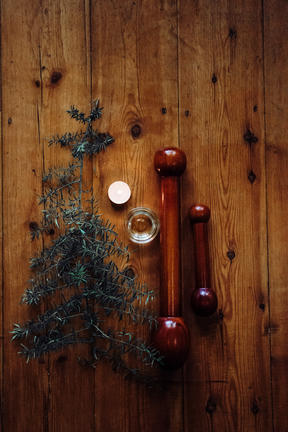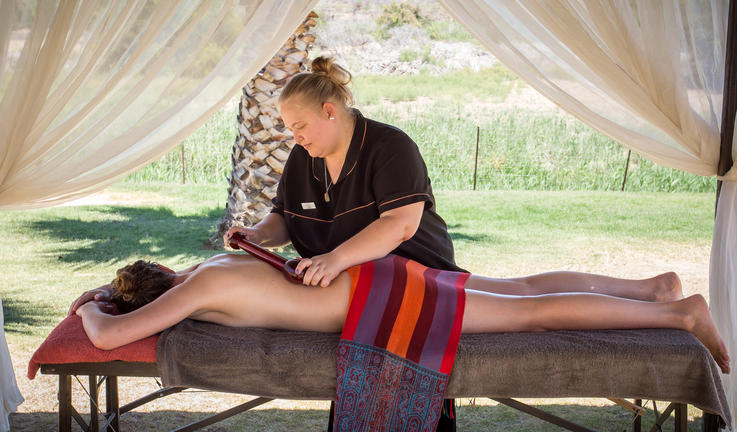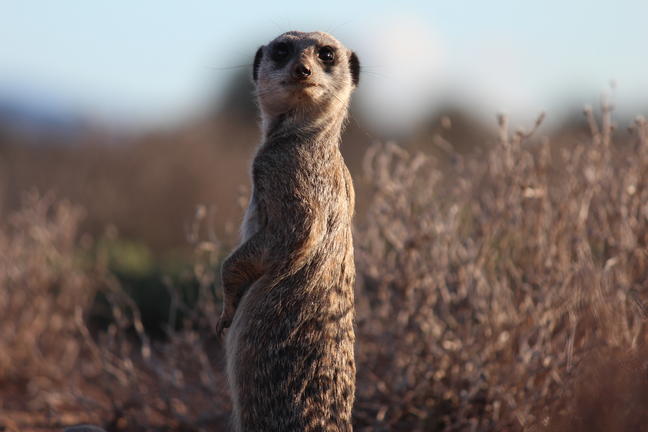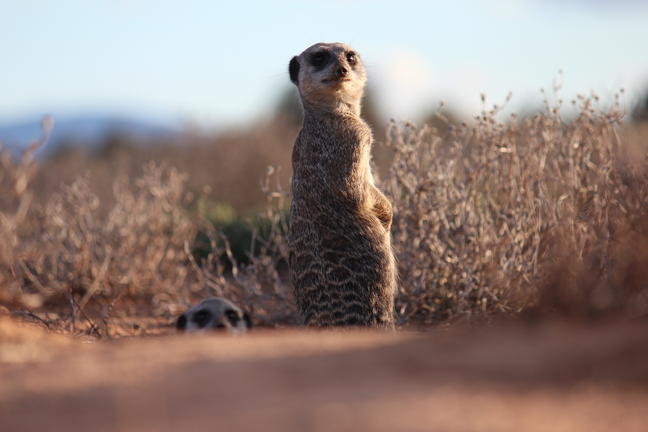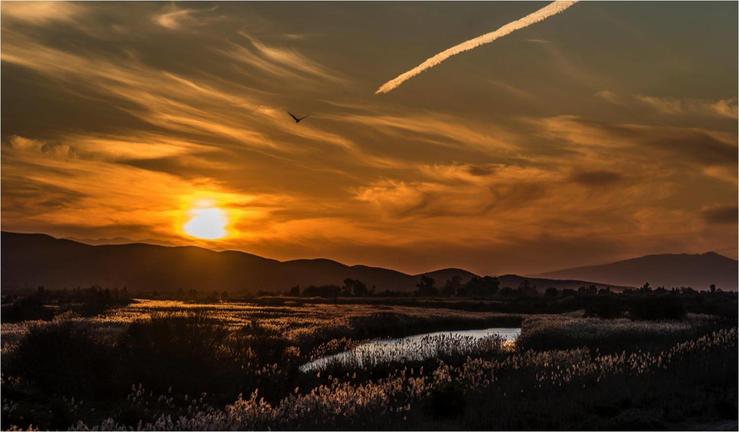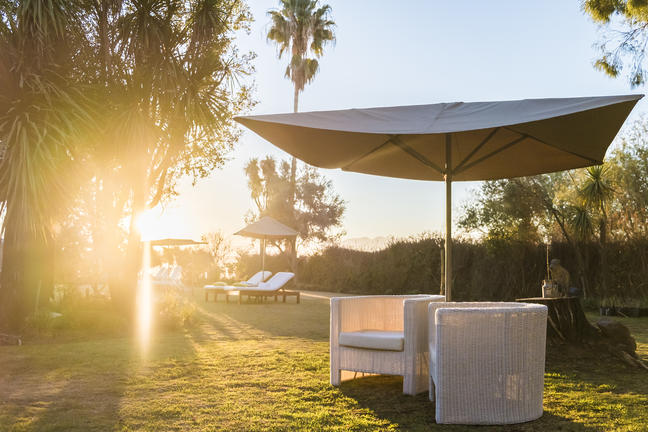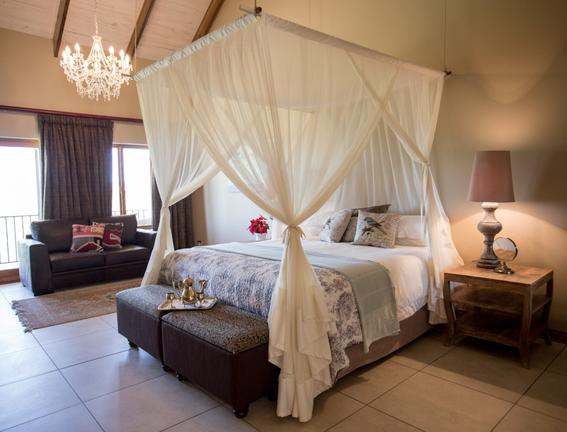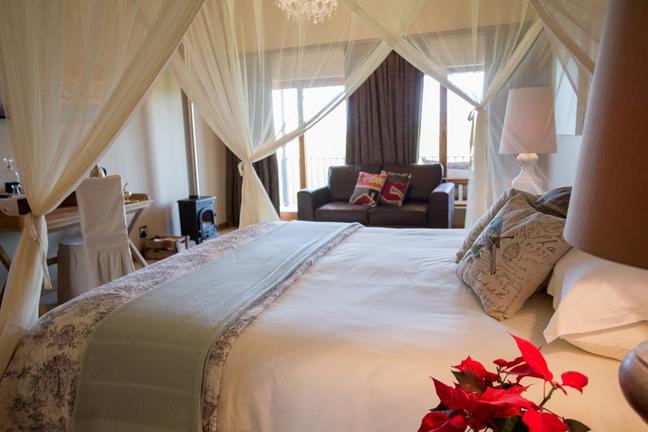 Your Stay
2 Nights
Bed and Breakfast
Fast Facts
4 Star
Guest House
Spoken Languages: Afrikaans, English
No. Rooms: 21
Special Interests: Birding, Cycling, Hiking, Nature
Olive Grove Guest Farm
| Western Cape
7 Beautiful, Self-Catering Chalets.
5 Luxury Suites.
Both units can be booked out on a Bed and Breakfast basis.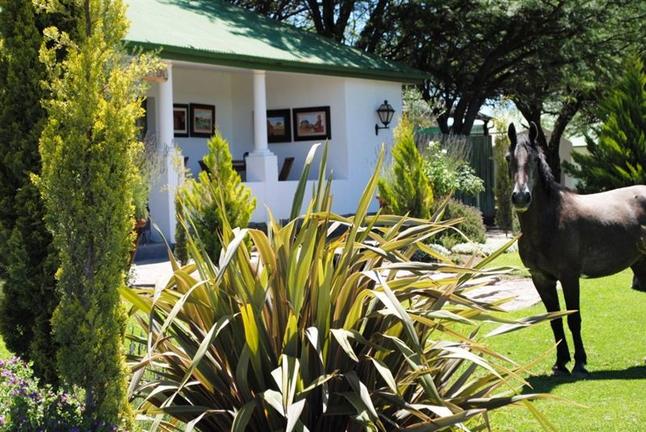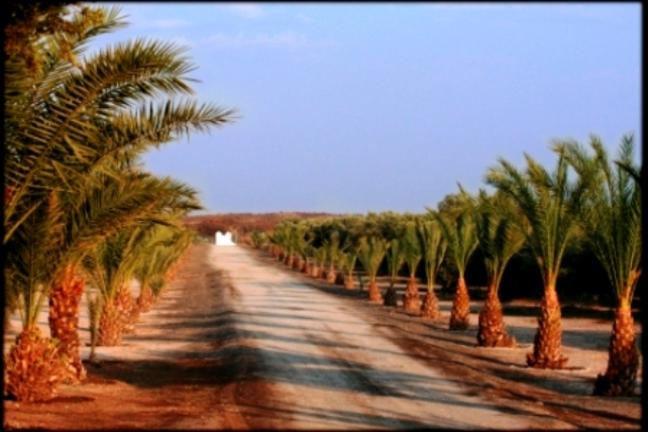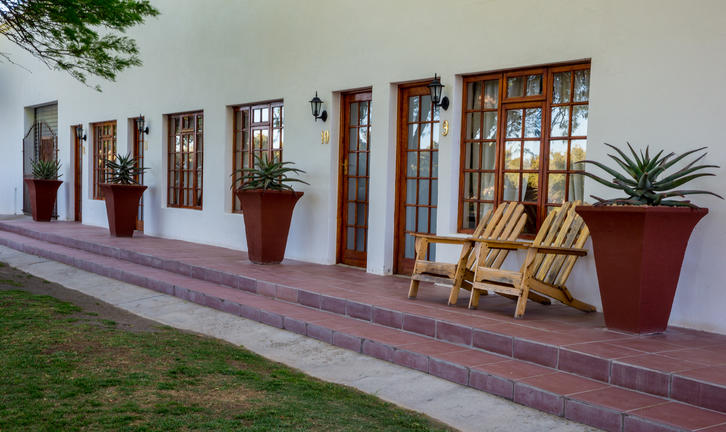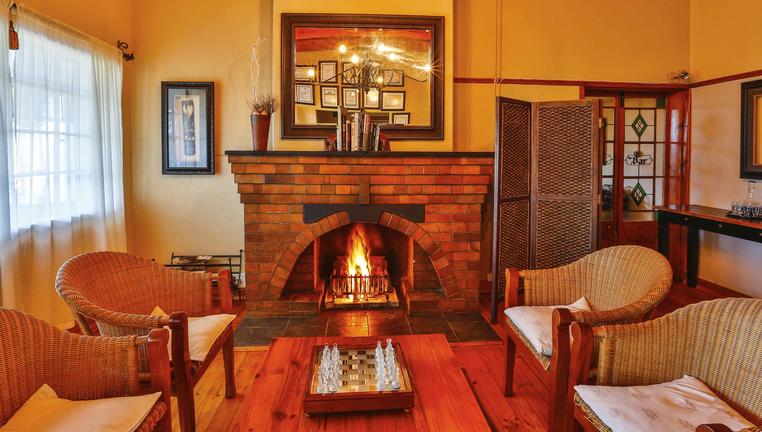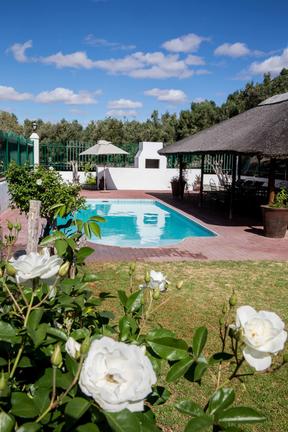 Your Stay
1 Night
Bed and Breakfast
Drostdy Hotel
| Graaff-Reinet
In the heart of a town with a rich history and immense character, Drostdy Hotel – the finest Karoo gem – is found. This town, Graaff-Reinet, was established in 1786 and has matured into a charming destination that is well-known for its blend of Cape Dutch, Victorian and Karoo architecture. Uniquely, the town is surrounded, almost entirely, by the Camdeboo National Park which boasts spectacular wildlife and natural scenery.
Just as pleasing to the eye, Drostdy Hotel was initially built in the early 1800s and has its own fascinating story, having been refined over the years into one of South Africa's top 10 hotels. Although it bears modern touches and a contemporary atmosphere, it remains true to its roots with furnishings and antiques that point to the past. Guests will find this understated grande dame a comfortable retreat in the expansive Great Karoo.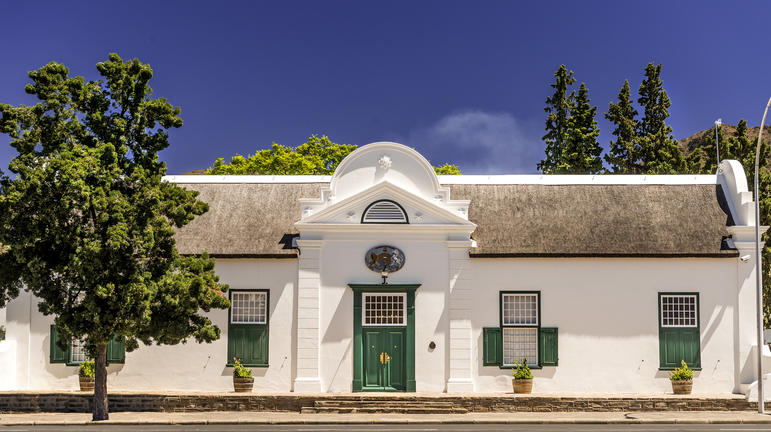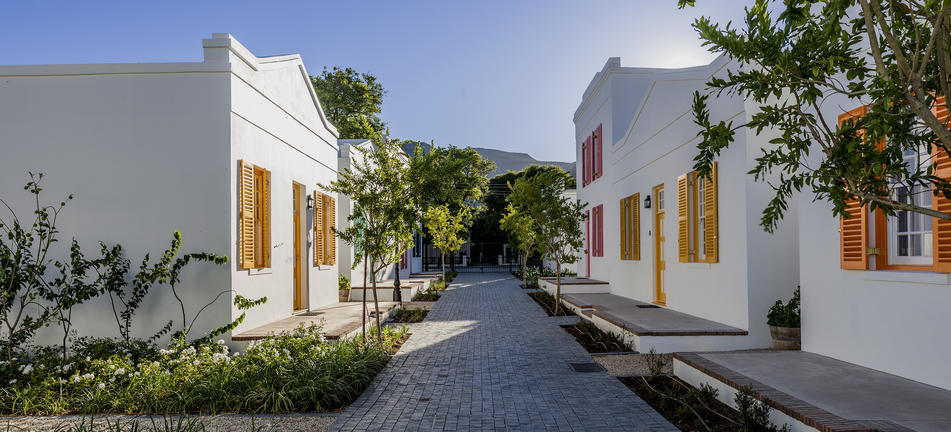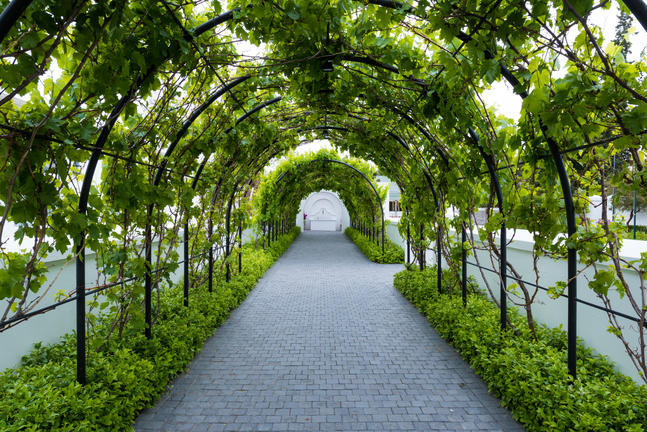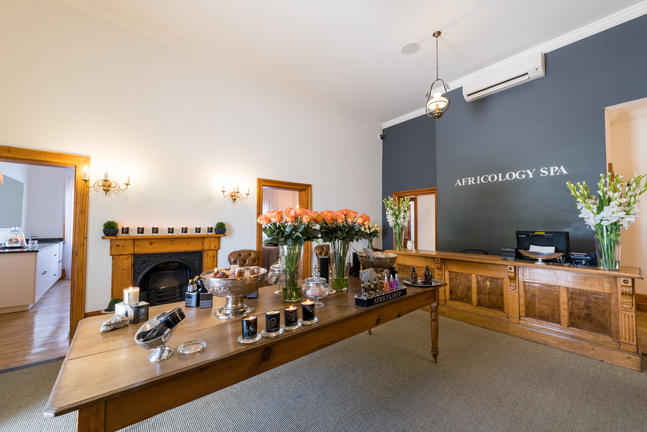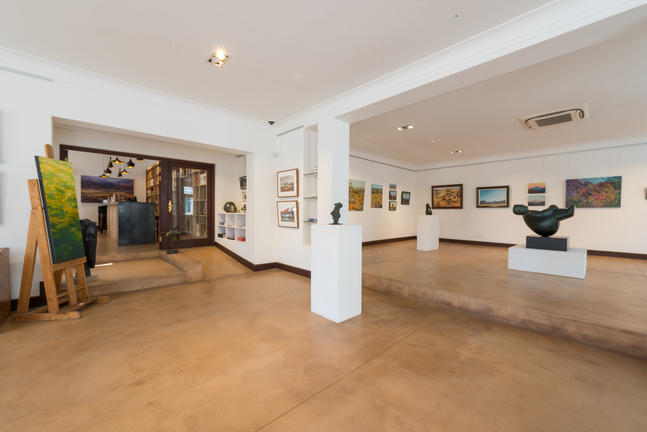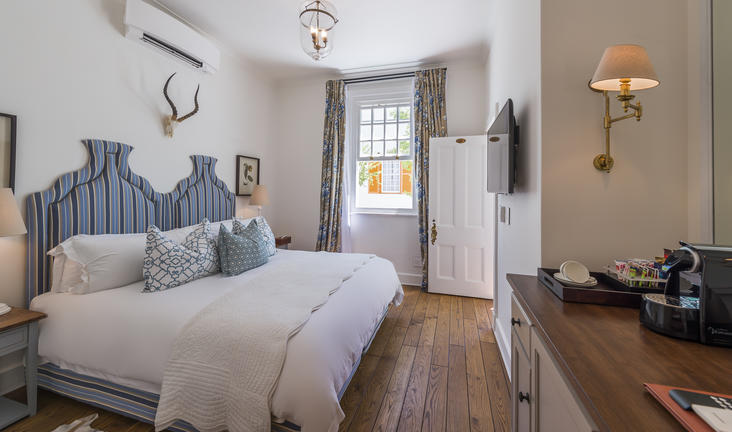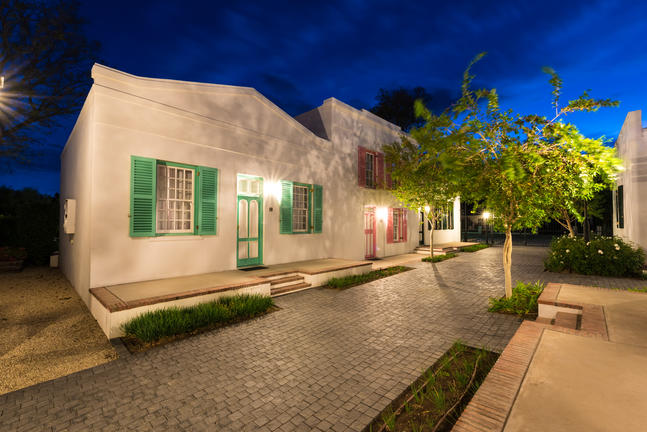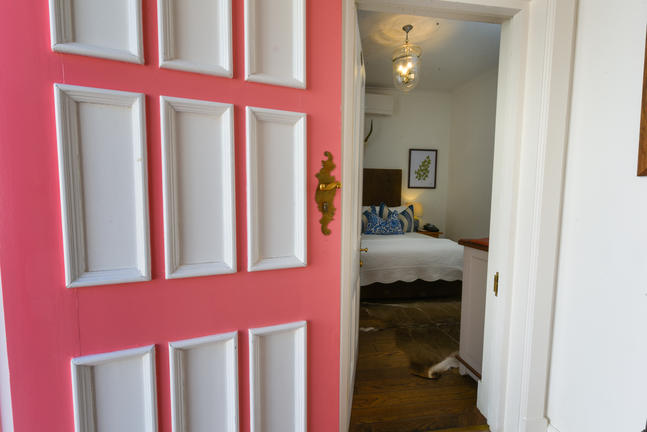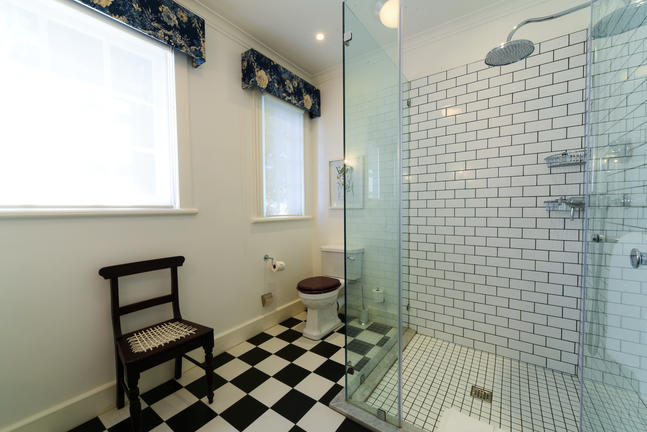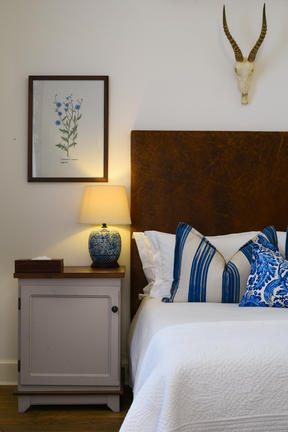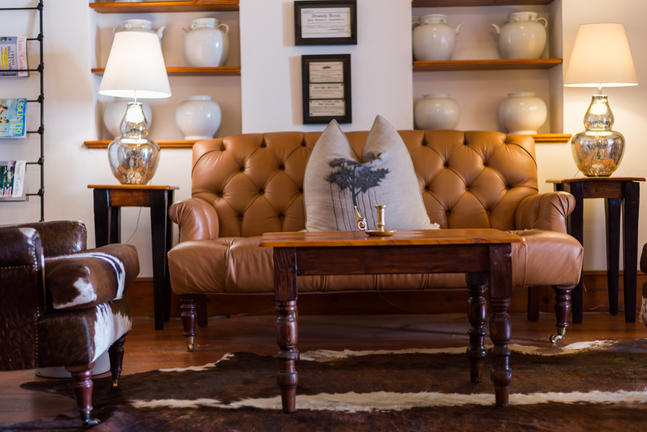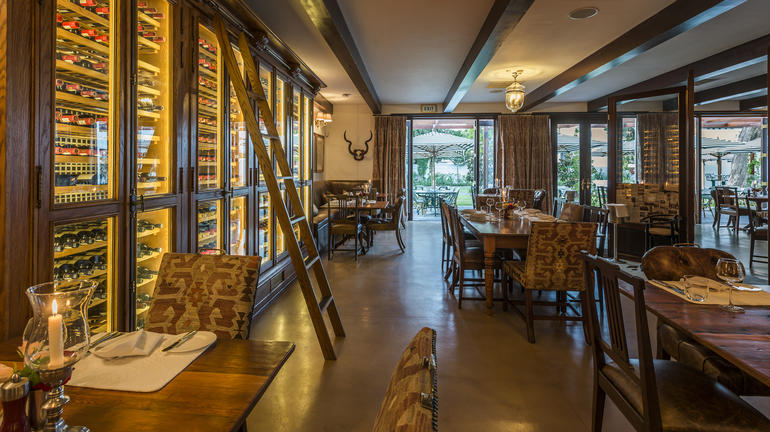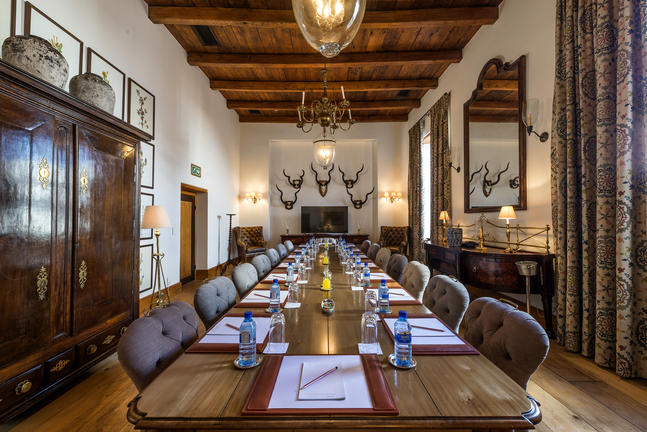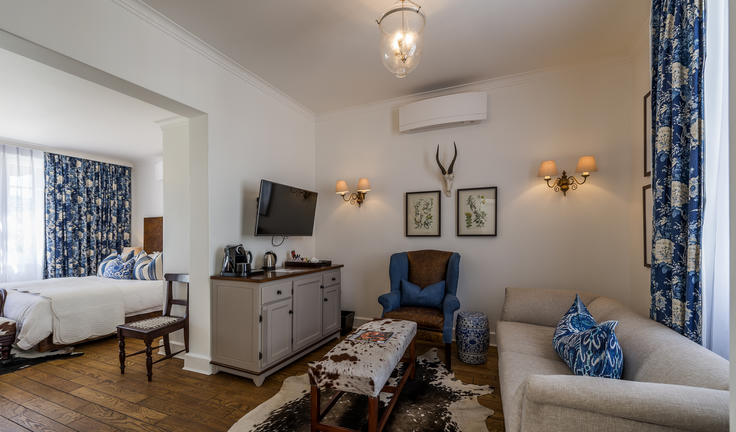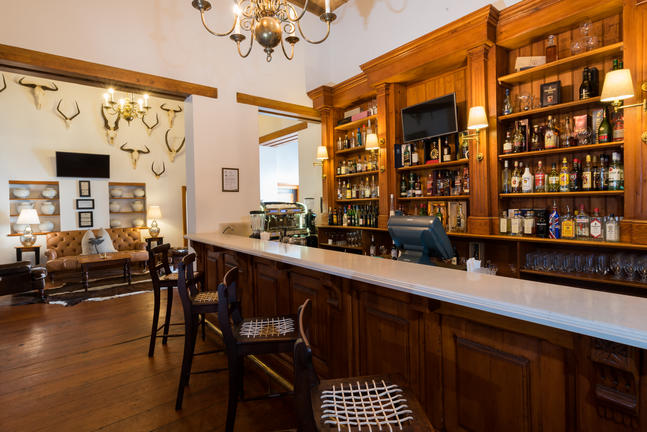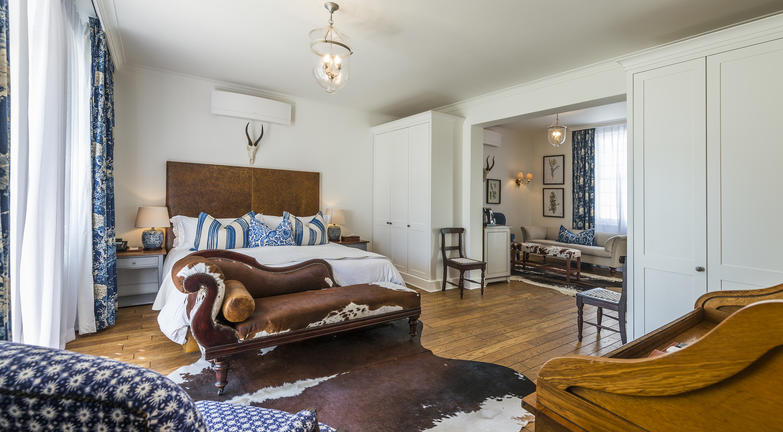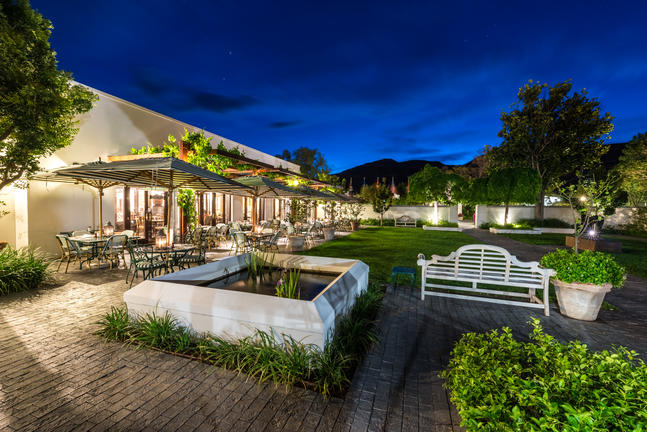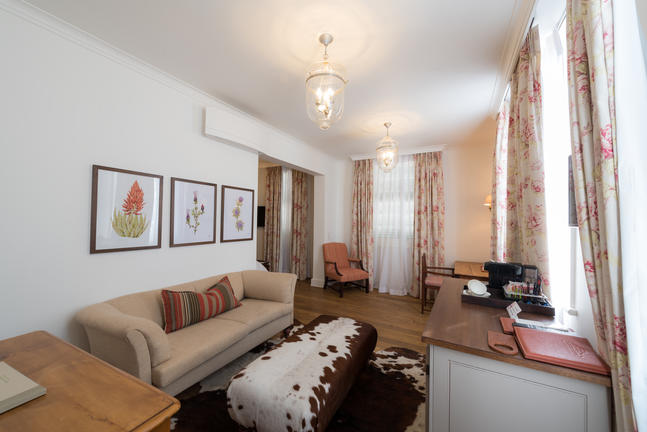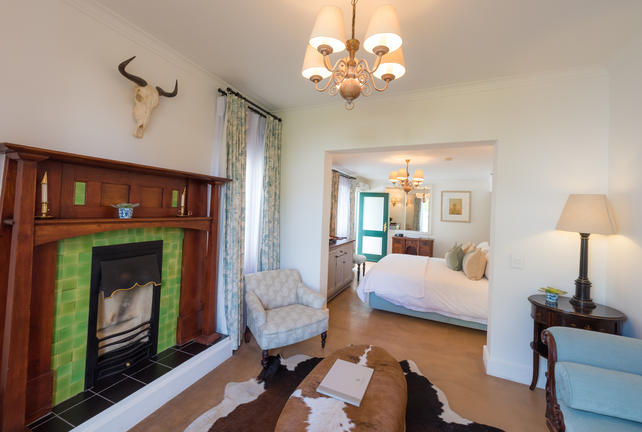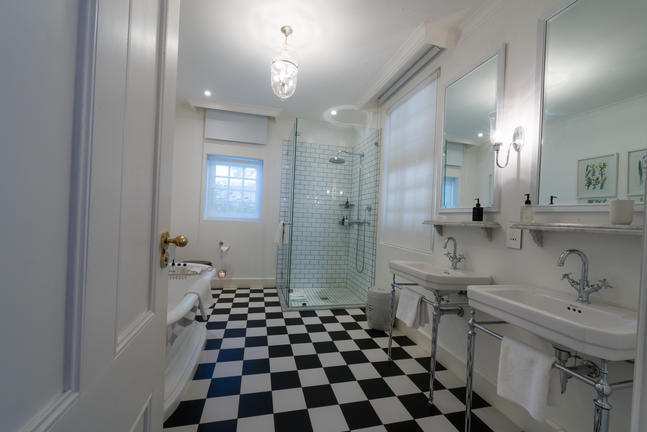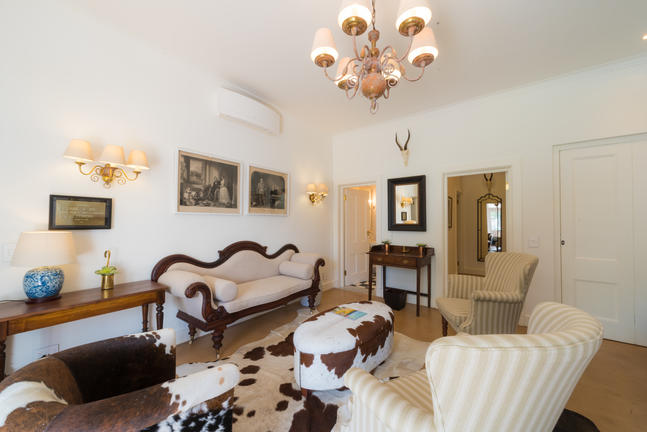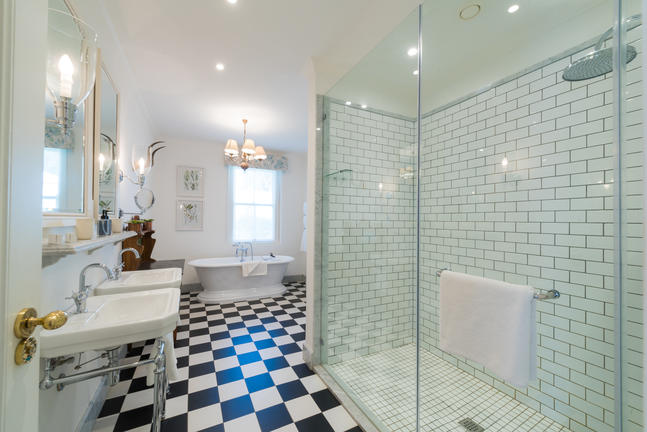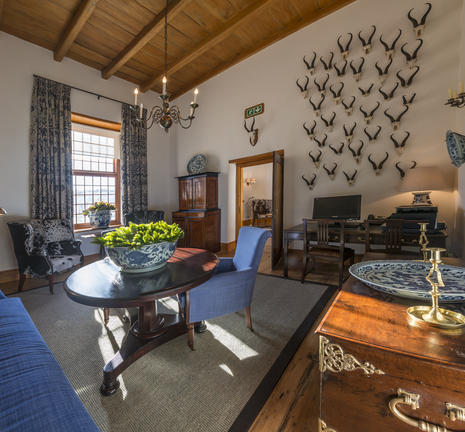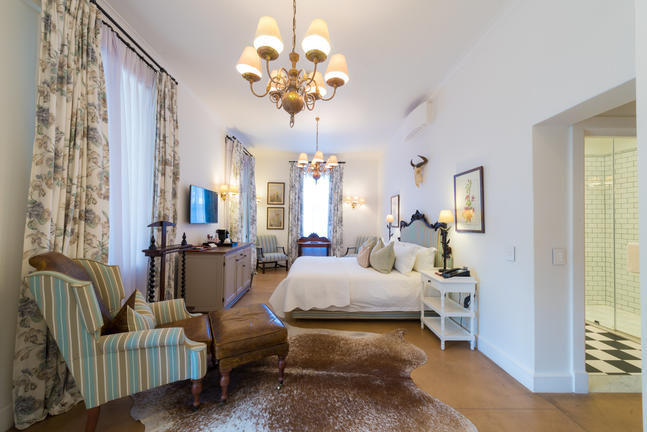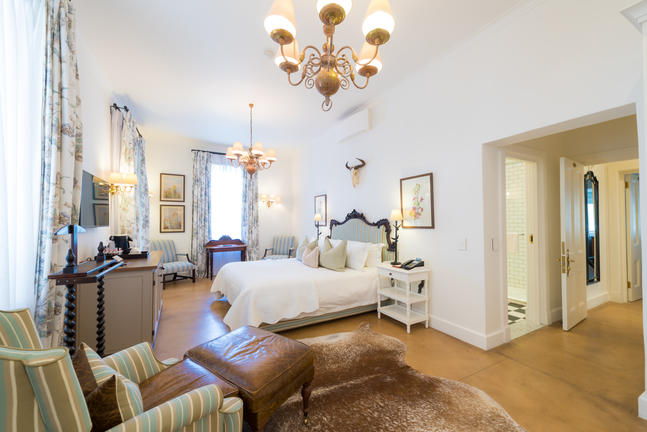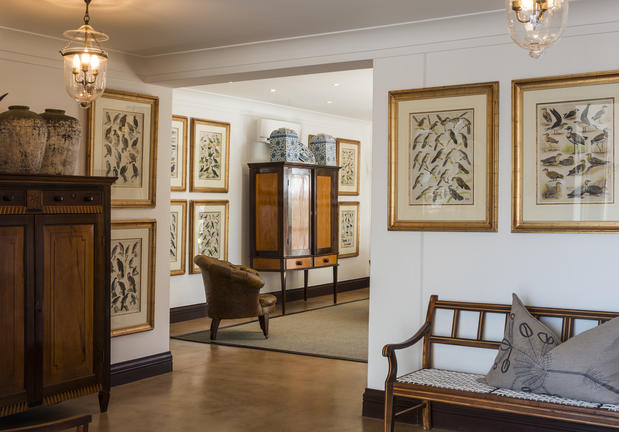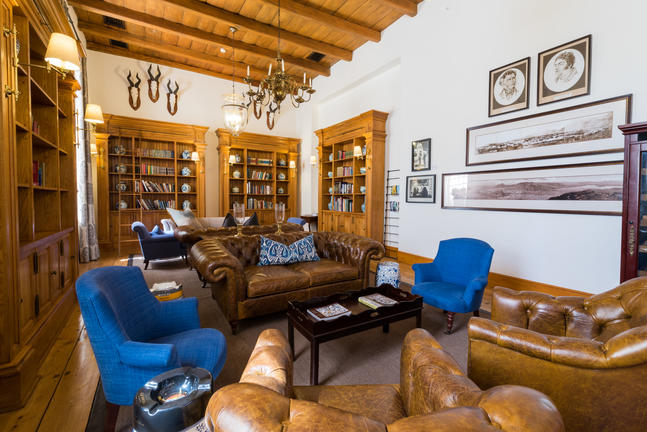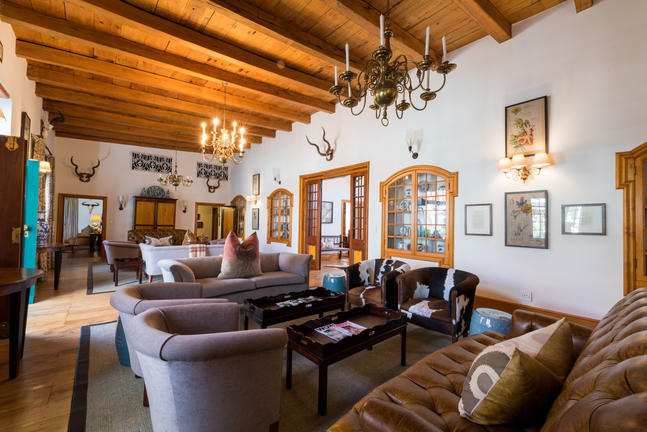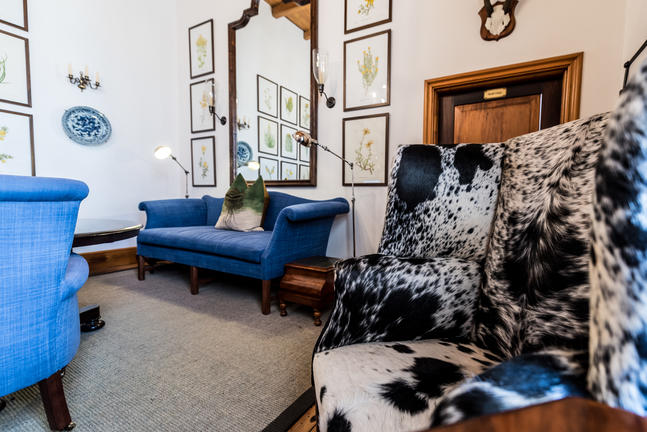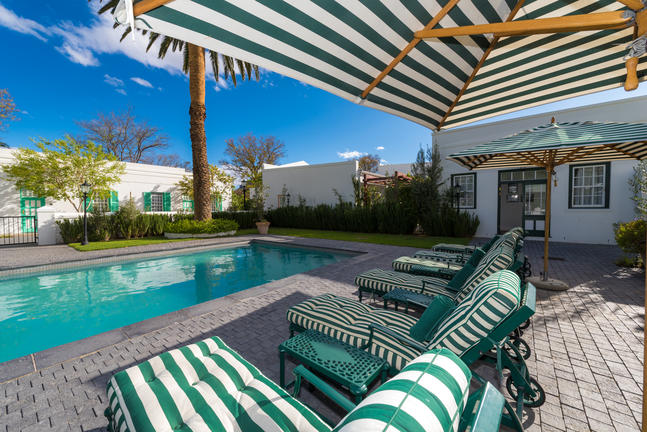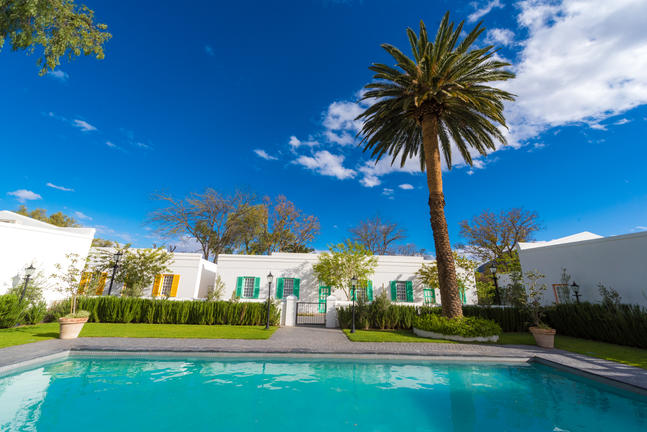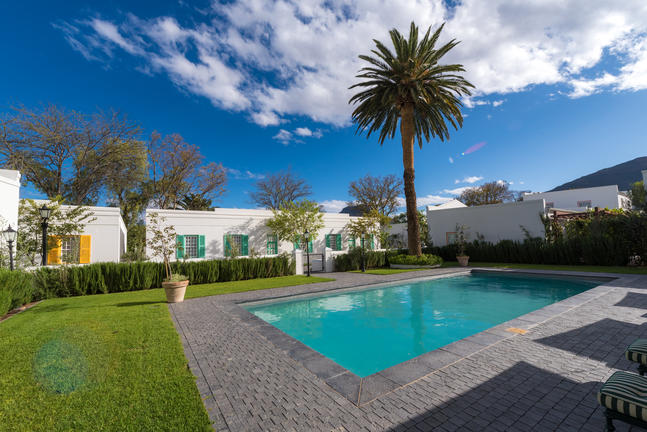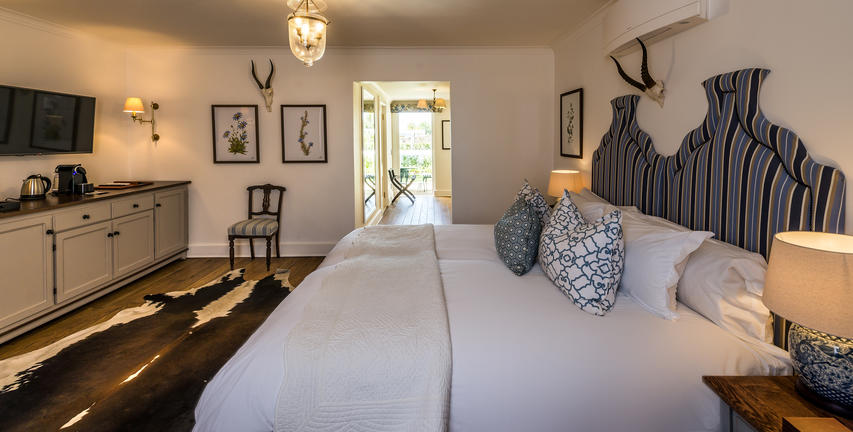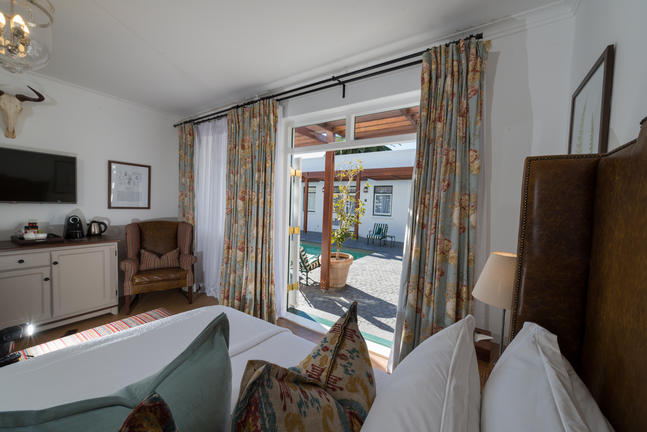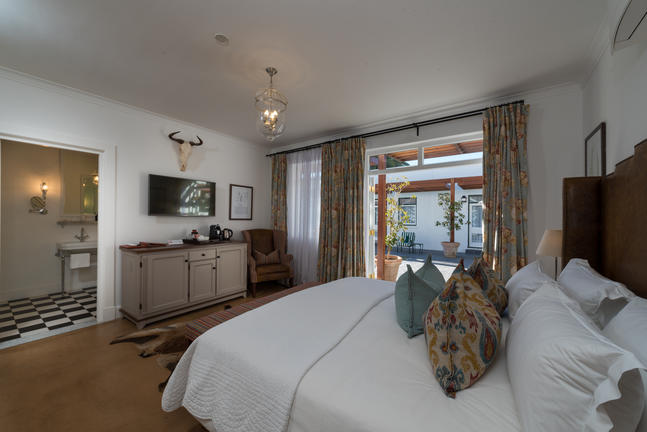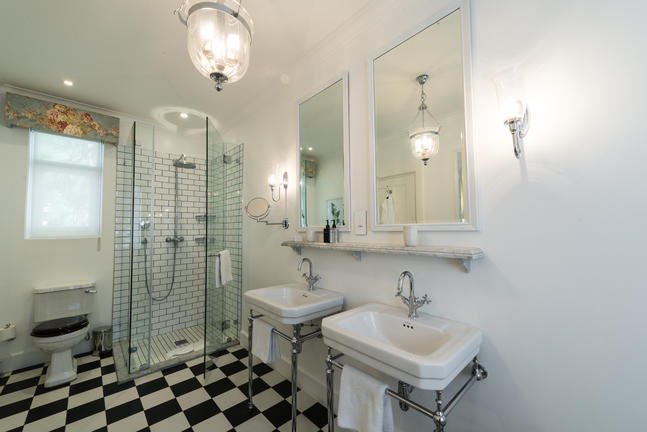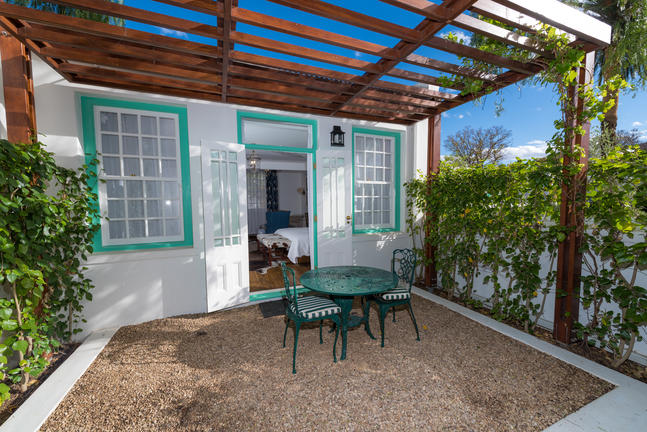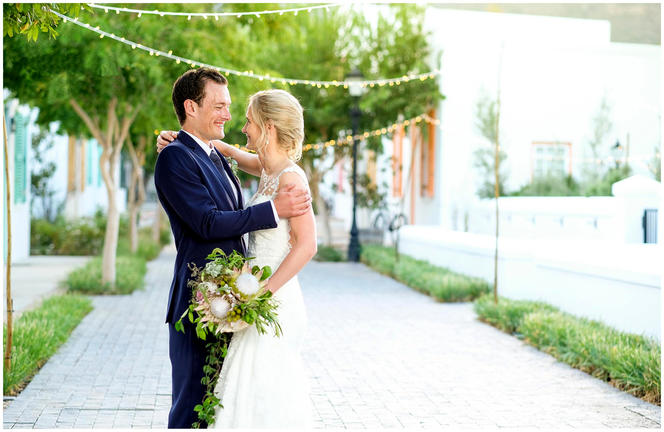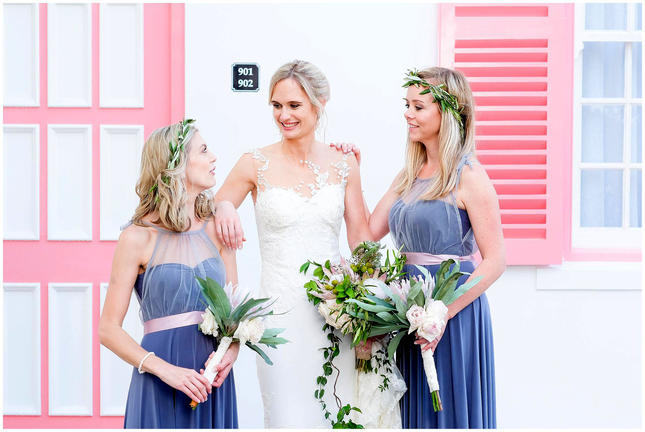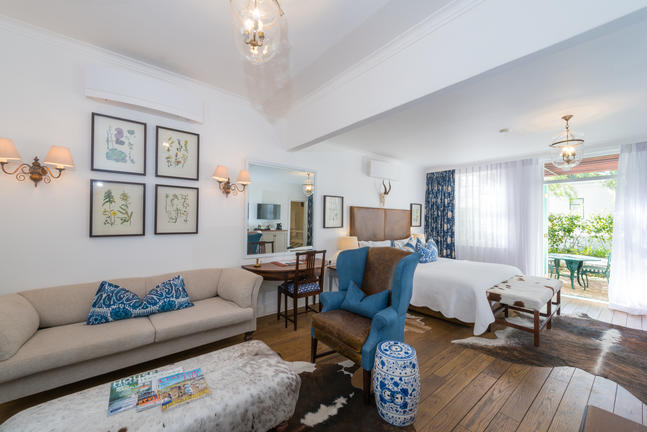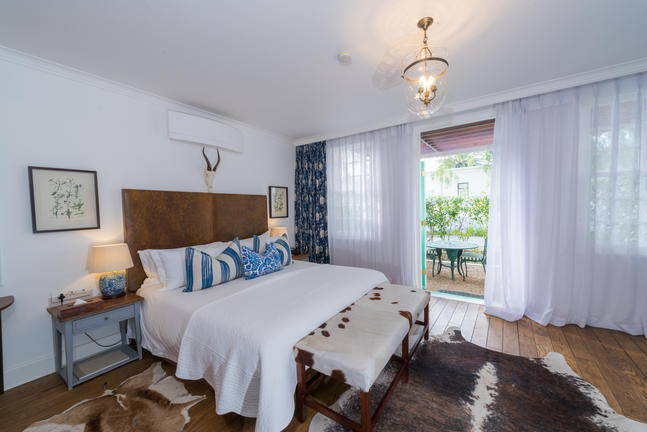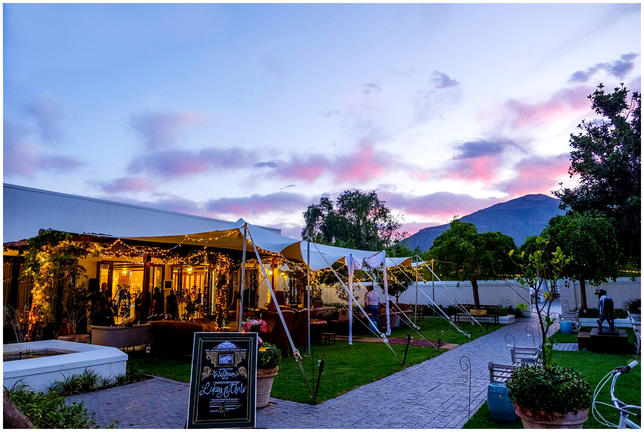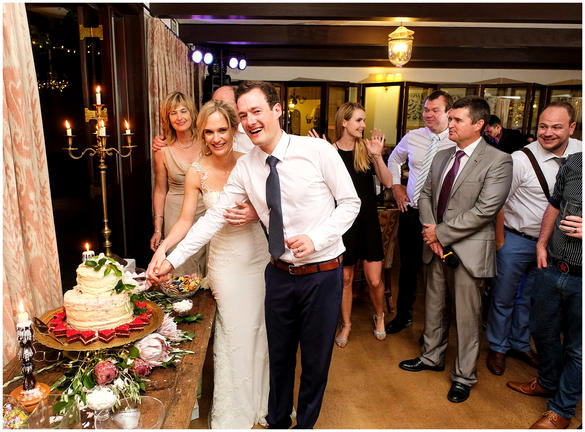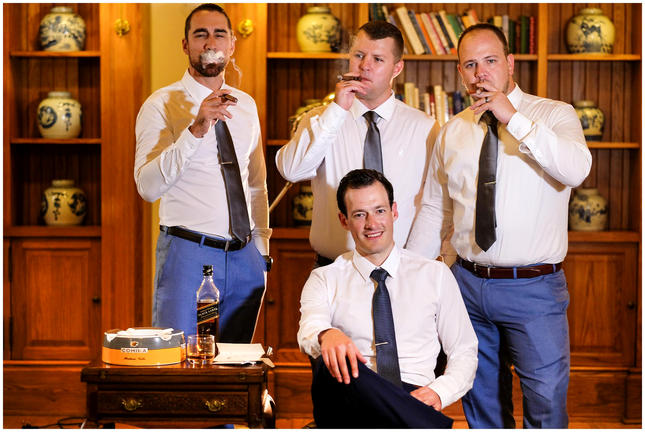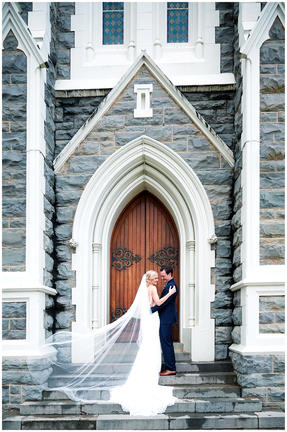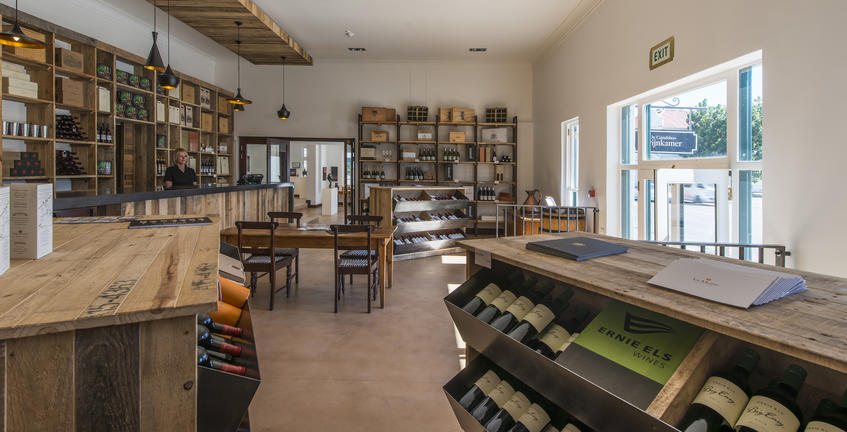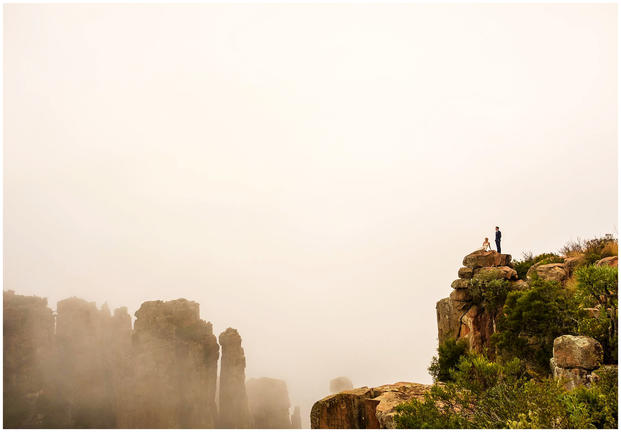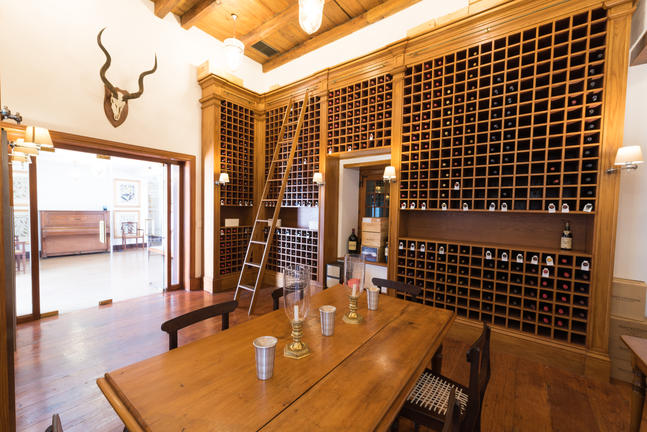 Your Stay
2 Nights
Bed and Breakfast
Fast Facts
5 Star
Hotel
Spoken Languages: Afrikaans, English
No. Rooms: 48
Special Interests: Adventure, Birding, Cycling, Fishing, Flora, Gourmet, Hiking, History & Culture, Indigenous Culture / Art, Leisure, Nature, Relaxation, Wildlife, Wine
Karoo Lodge at Samara
| Samara Karoo Reserve
Encircled by a natural amphitheatre of mountains, Karoo Lodge sits in complete serenity within Samara Karoo Reserve's 67,000 acres of born-again wilderness. Combining modern comforts with a quintessentially "Karoo" welcoming feel, this family-friendly lodge is the perfect place to absorb the tranquillity of the reserve and explore its many treasures.
Samara itself is one of South Africa's most diverse safari destinations, comprising five vegetation biomes across strikingly varied topography, home to over 60 mammal species including the Big Five and cheetah, as well as 225 bird species. Guests at Samara are treated to intimate and exceptional safari encounters, enabling them to reconnect with Nature in the context of Samara's ambitious rewilding vision.
Closed for extensive renovations from 06 May 2023 to 14 December 2023, Karoo Lodge will re-open on 15 December 2023, retaining its current charm so beloved by Samara guests but with expanded and upgraded facilities with a focus on sustainability. Upon re-opening, Karoo Lodge will comprise 10 suites across two room types: Karoo Suites (x8) and Karoo Family Suites (x2), sleeping up to 24 guests.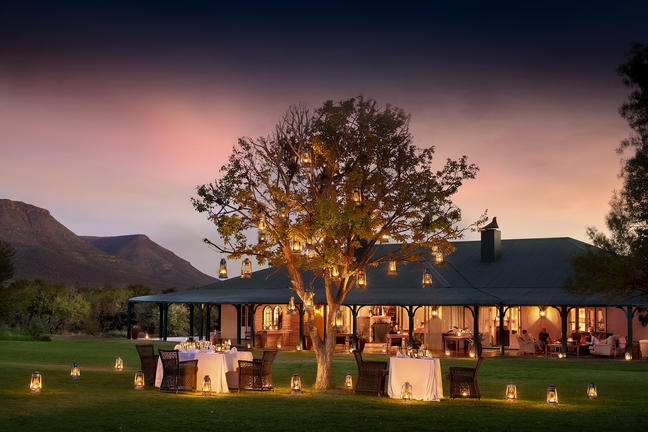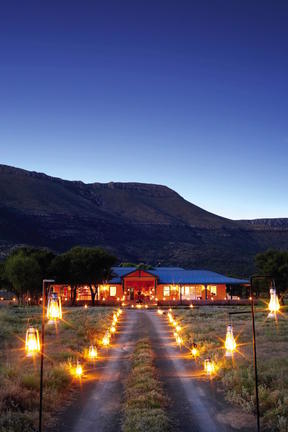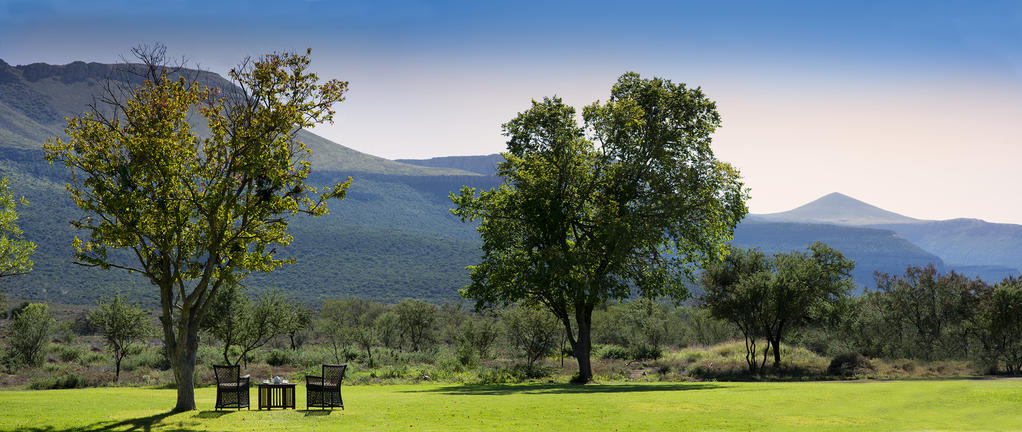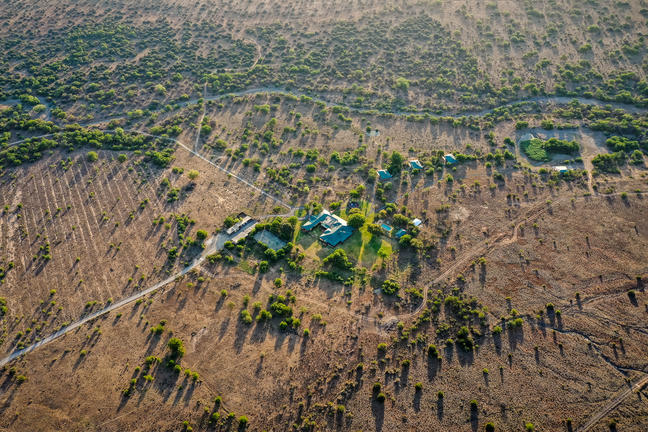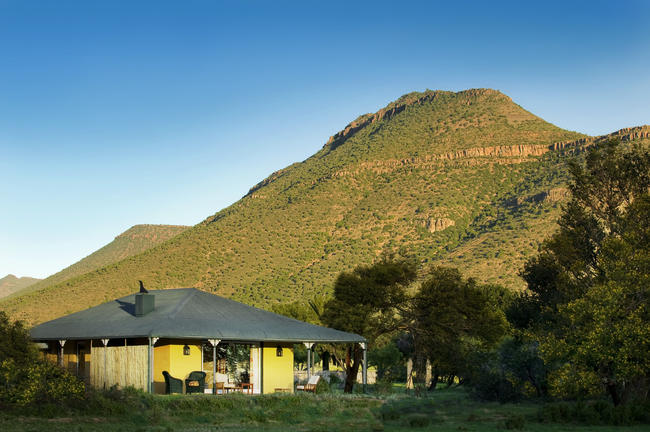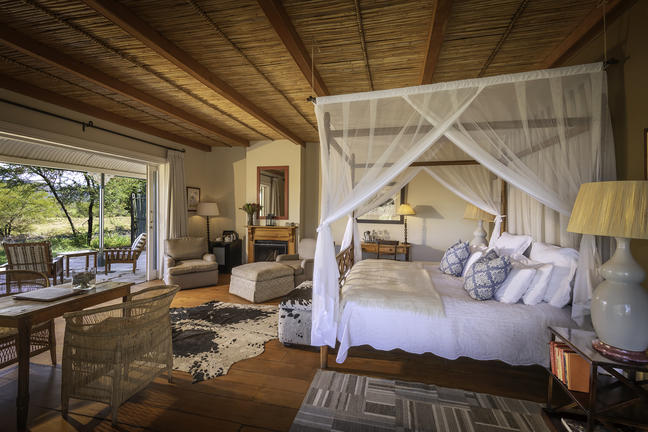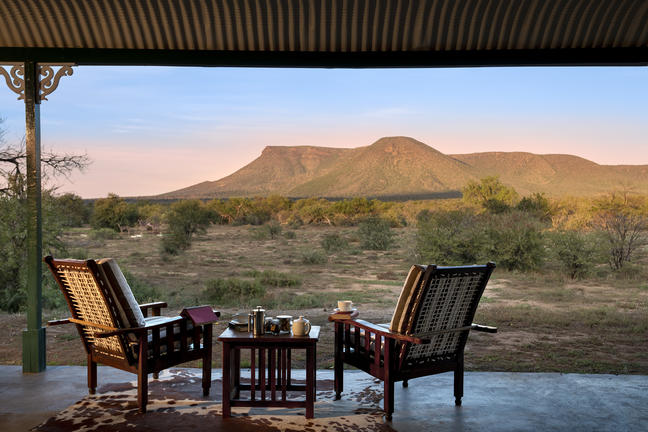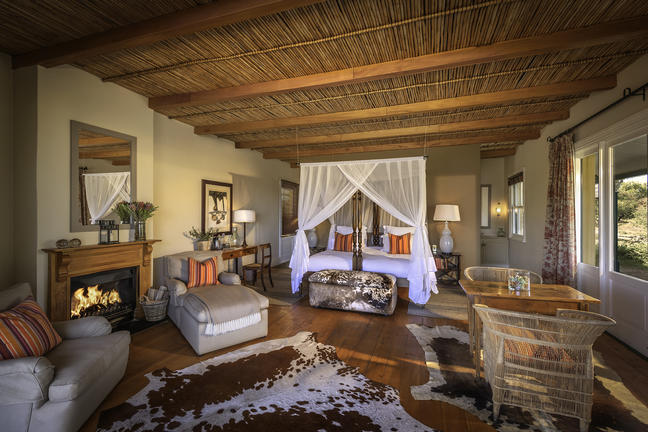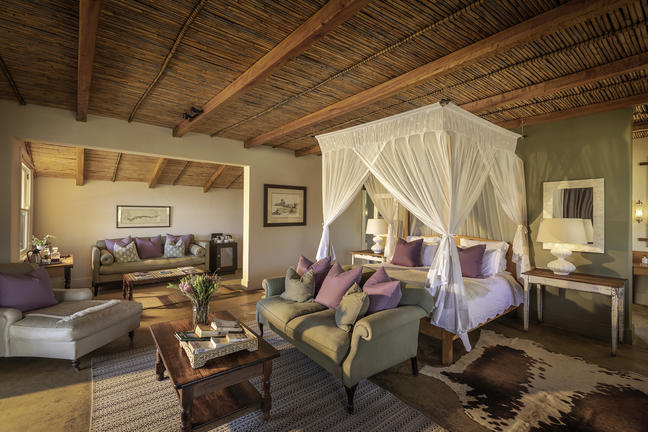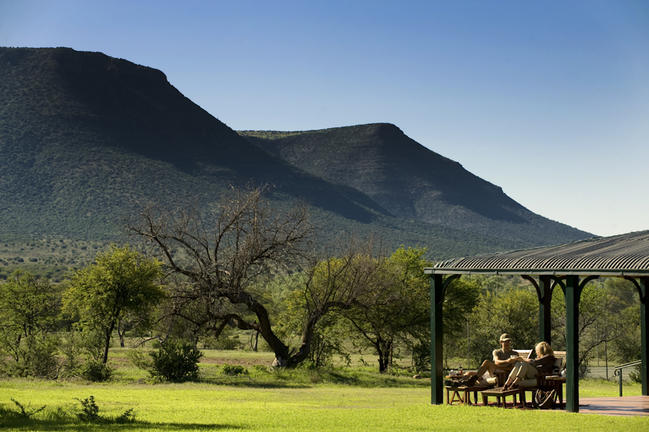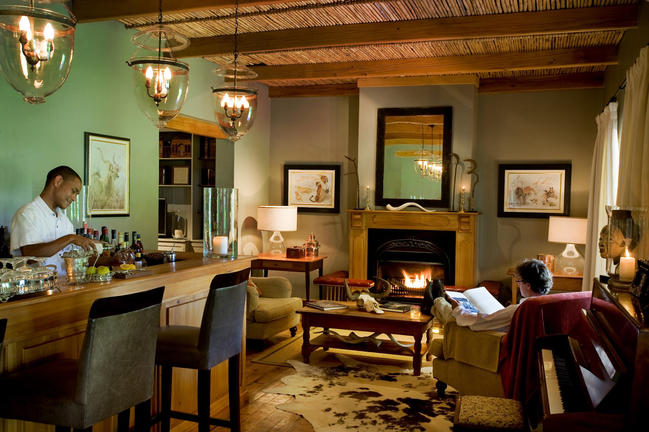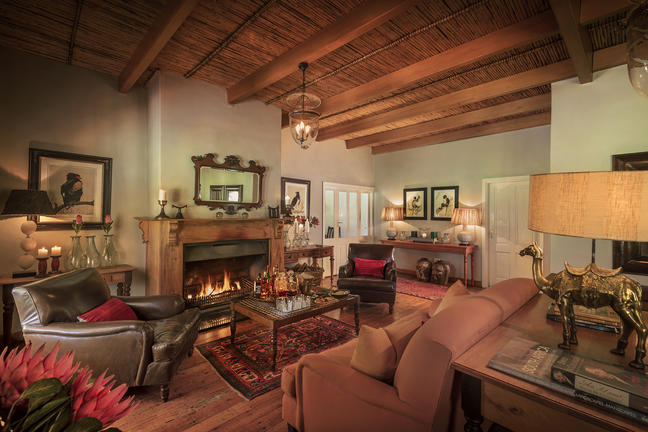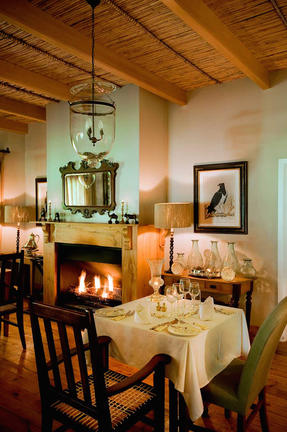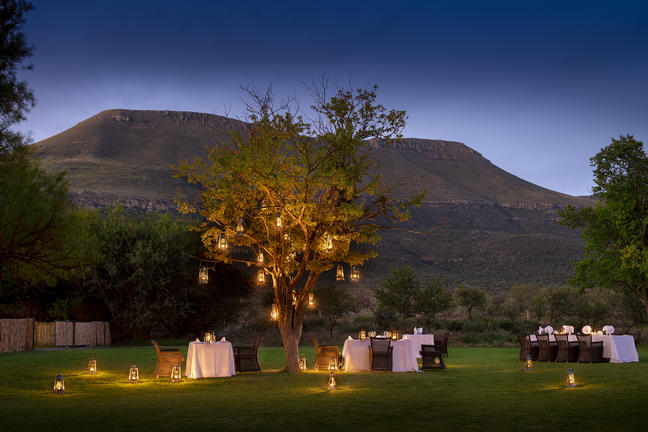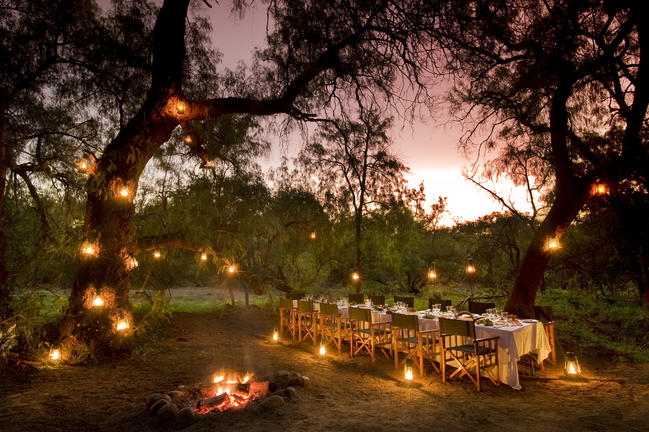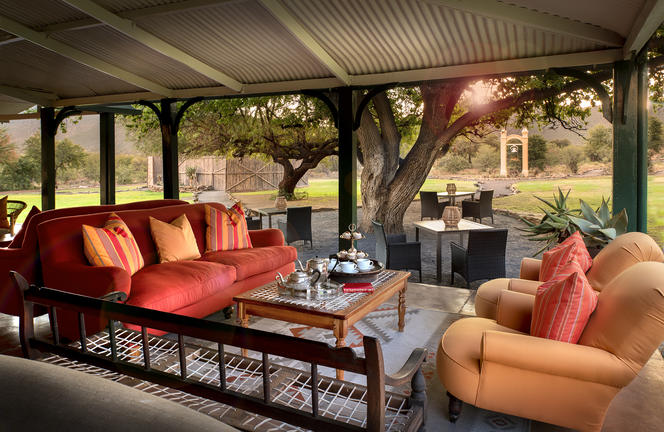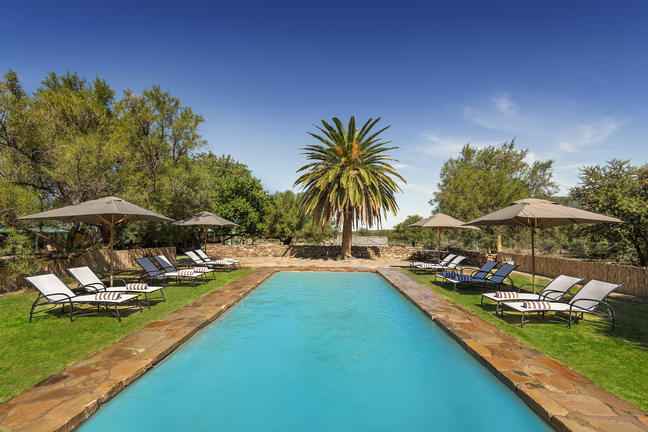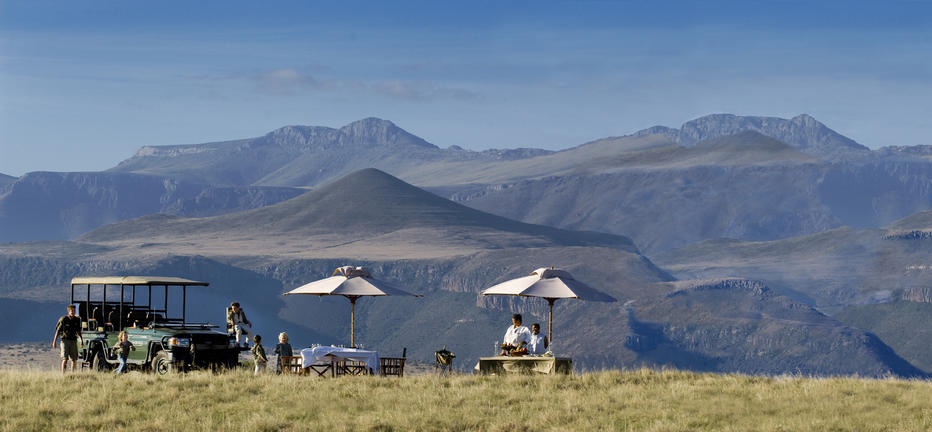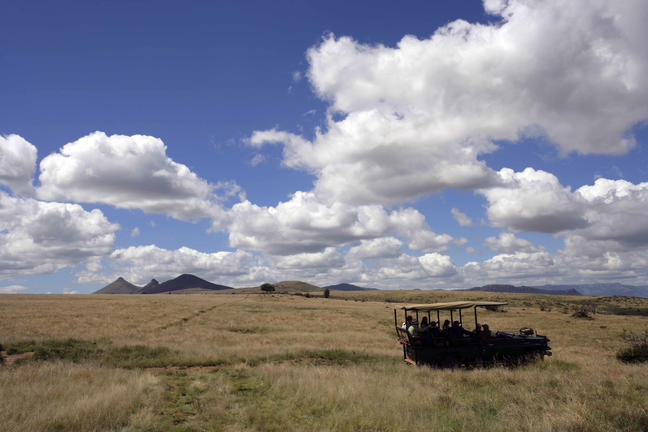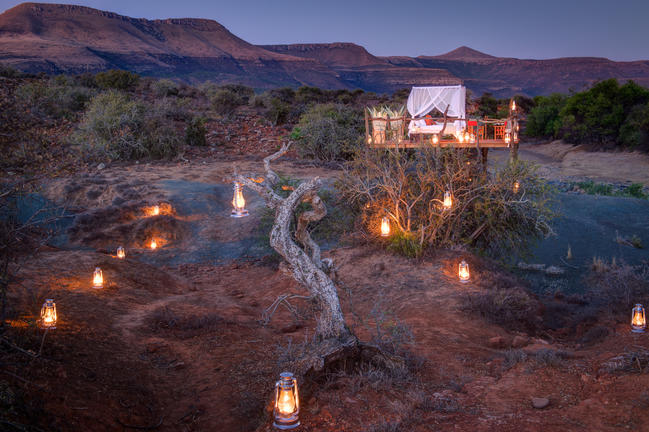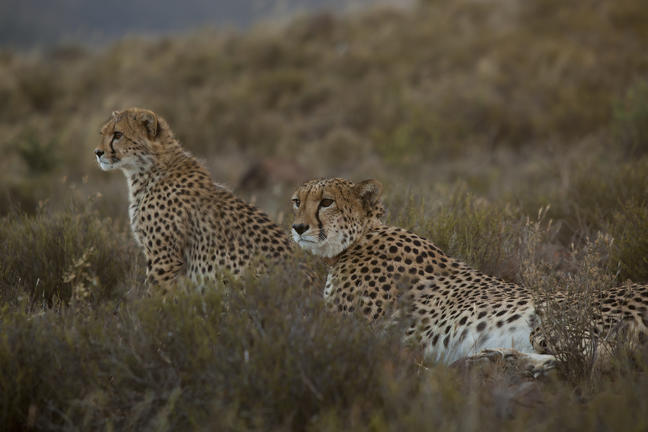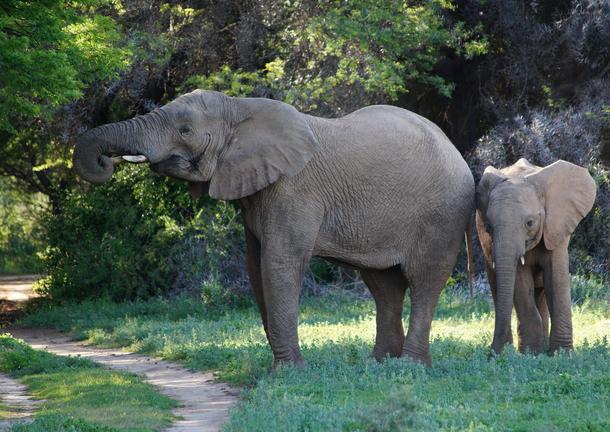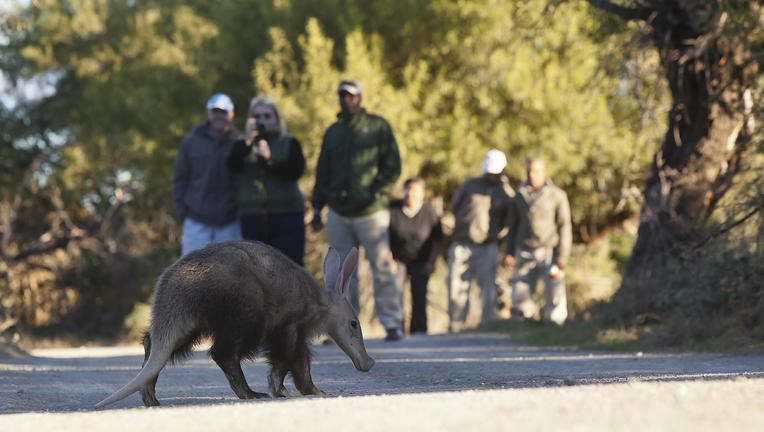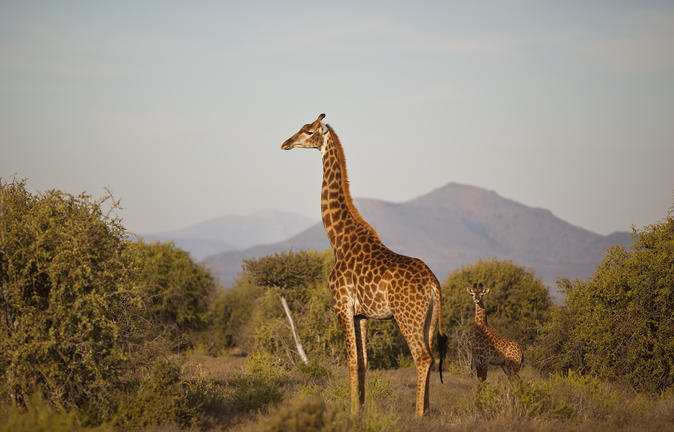 Your Stay
2 Nights
Bed and Breakfast
Fast Facts
5 Star
Lodge
Spoken Languages: Afrikaans, English, Xhosa
No. Rooms: 12
Special Interests: Adventure, Big 5, Birding, Flora, Hiking, History & Culture, Leisure, Nature, Relaxation, Star Gazing, Wildlife

The Beach Hotel
| Port Elizabeth
Situated a stone's throw from the world renowned Hobie Beach, and adjacent to the Boardwalk Casino and Entertainment World, The Beach Hotel is probably the most attractive landmark along the Friendly City's magnificent beachfront. The safe, gently sloping stretch of golden sand on Hobie Beach is the ideal watersport playground with bathers, windsurfers, yachts and surfers enjoying this stretch of ocean.
The Beach Hotel also offers a choice of 3 unique dining venues, a beautiful pool and deck for those lazy summer days.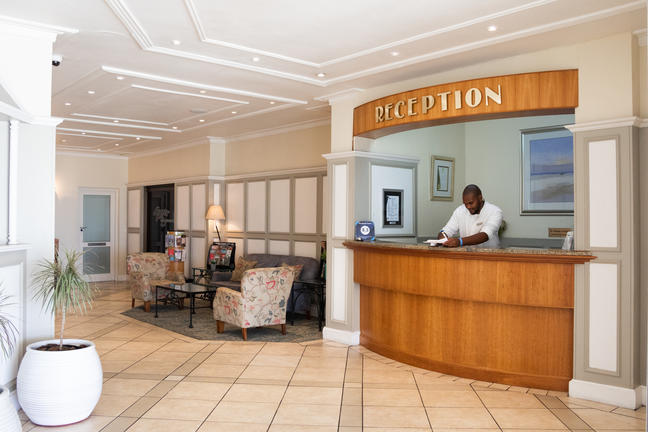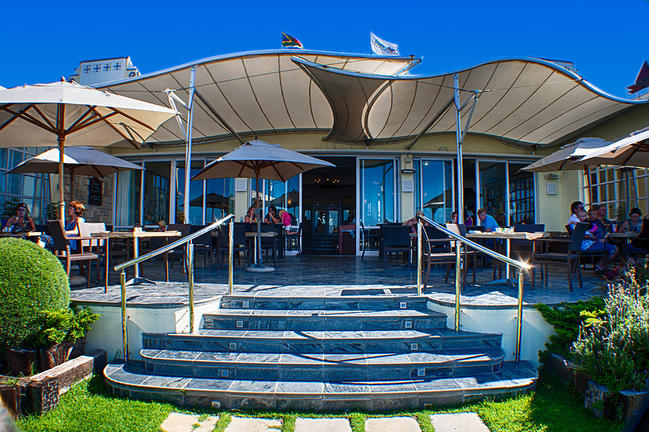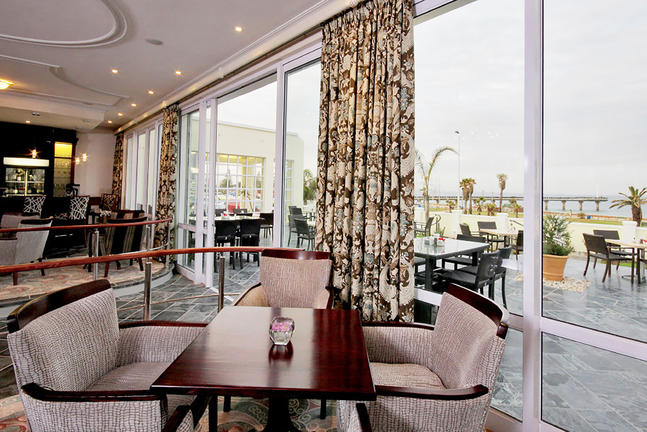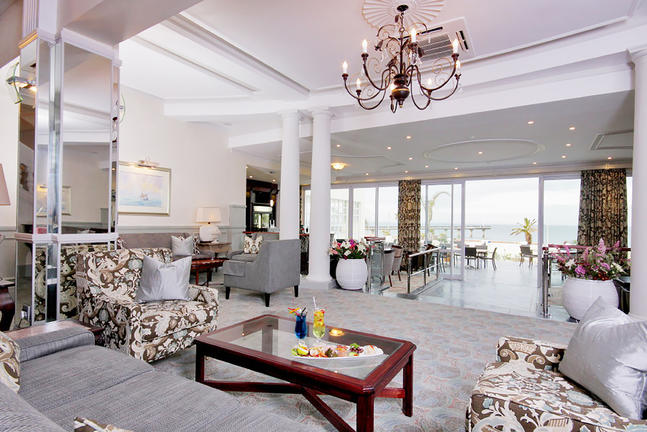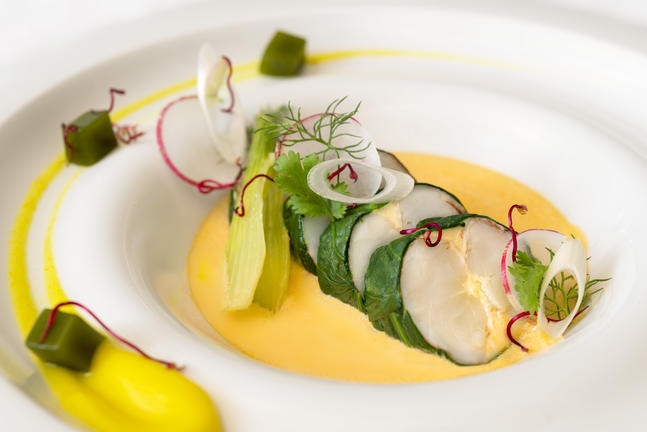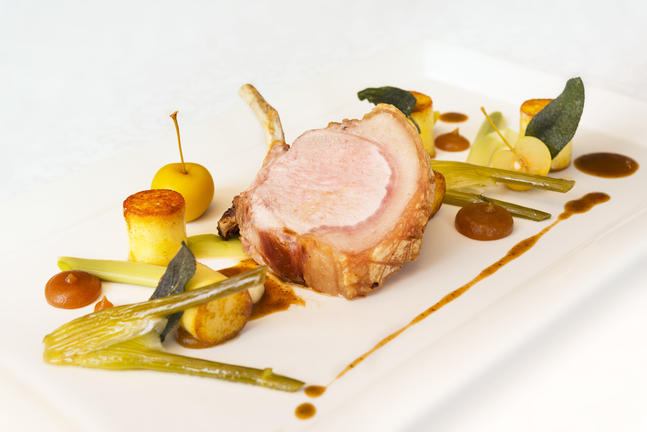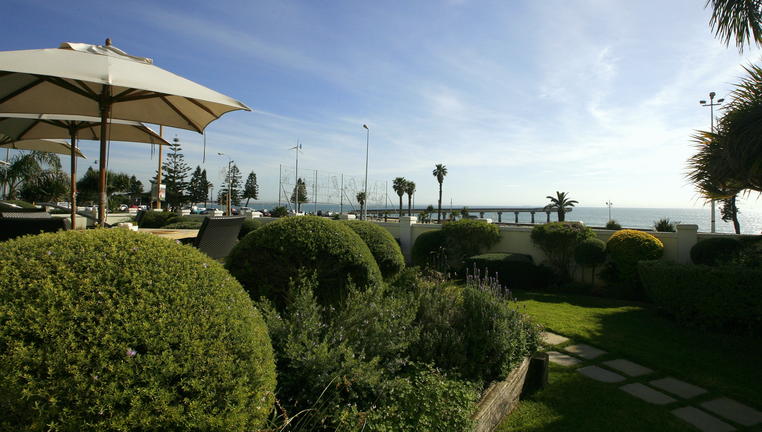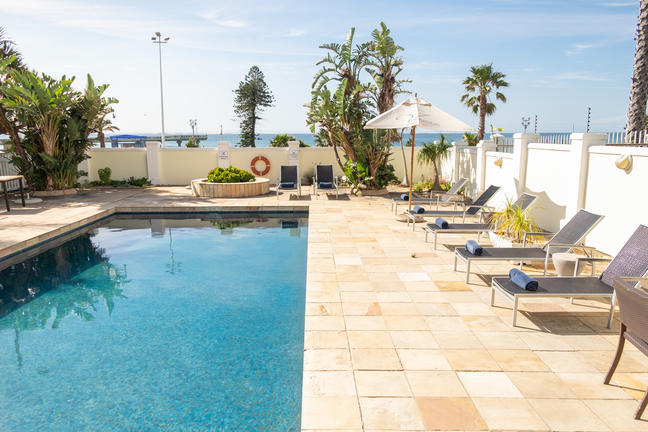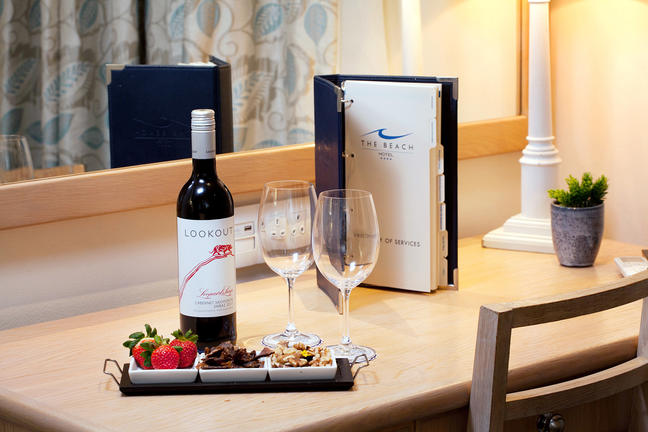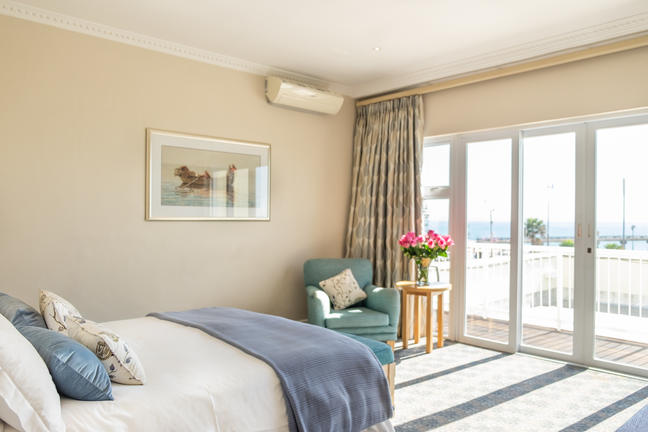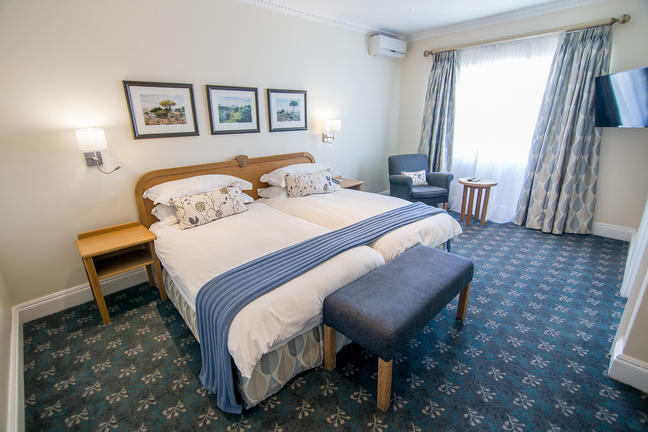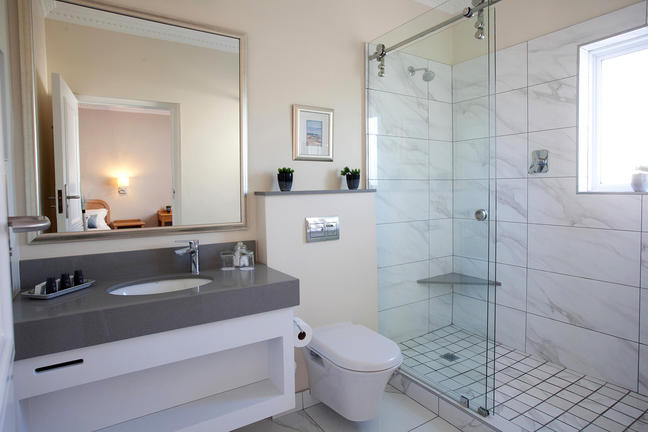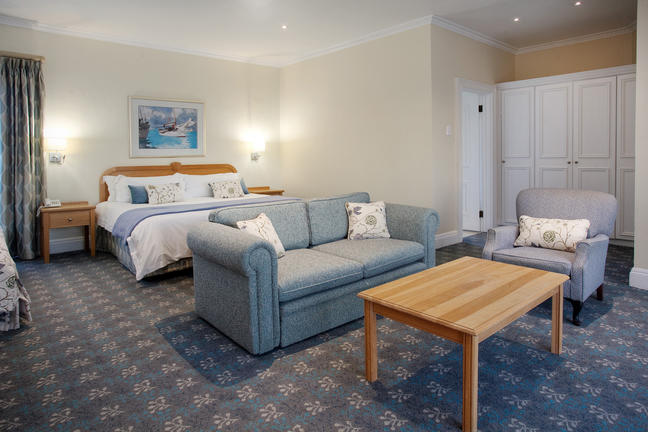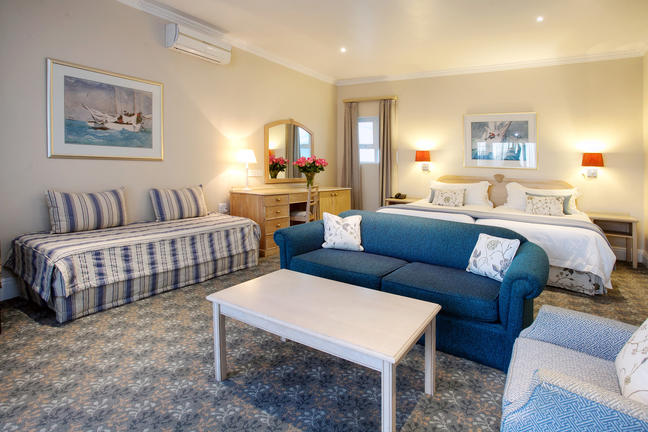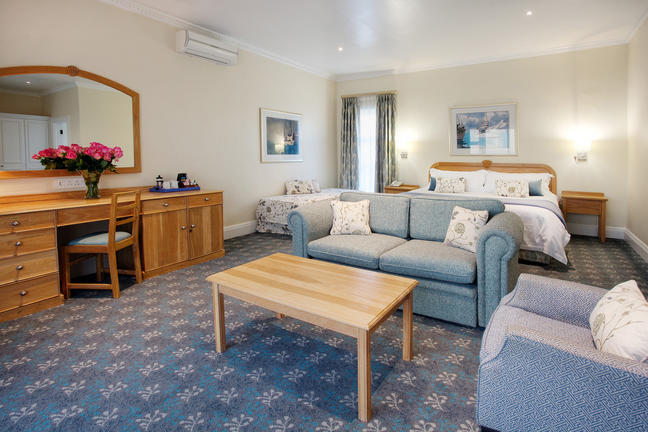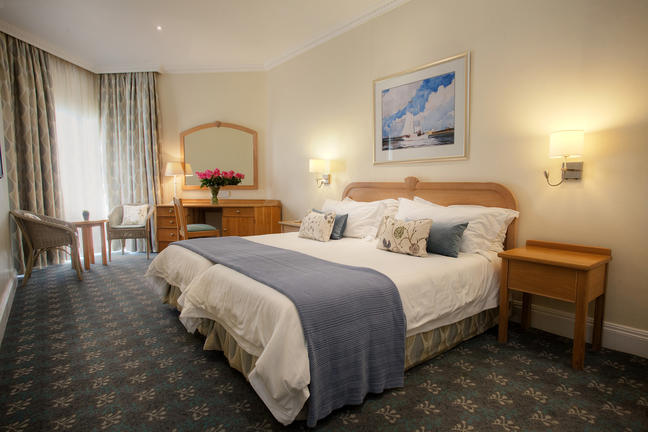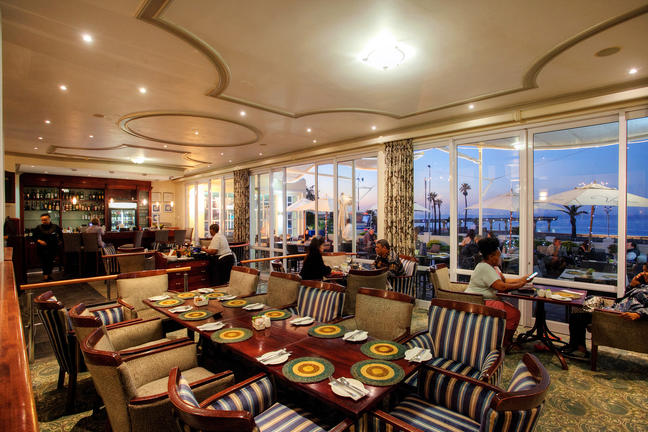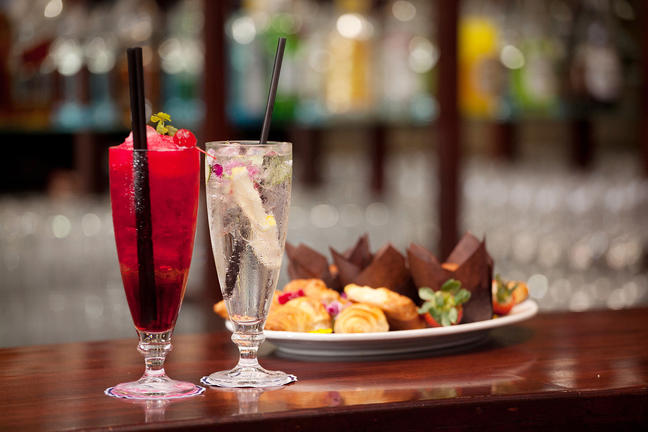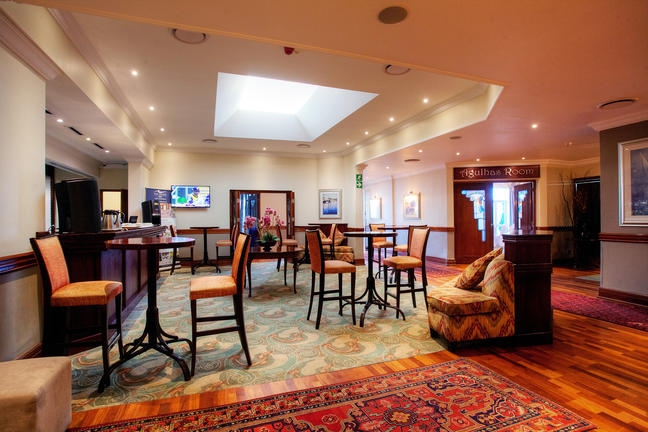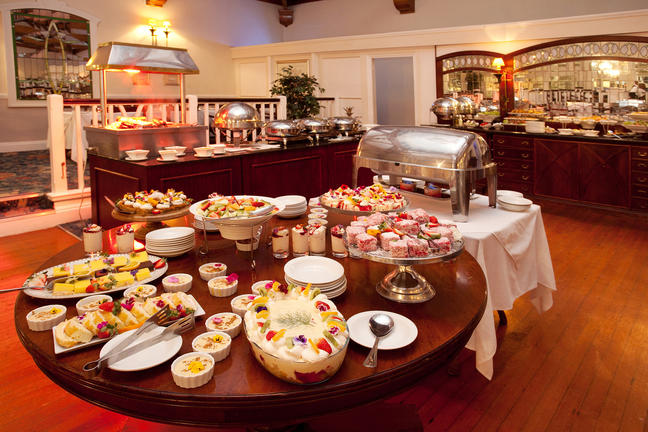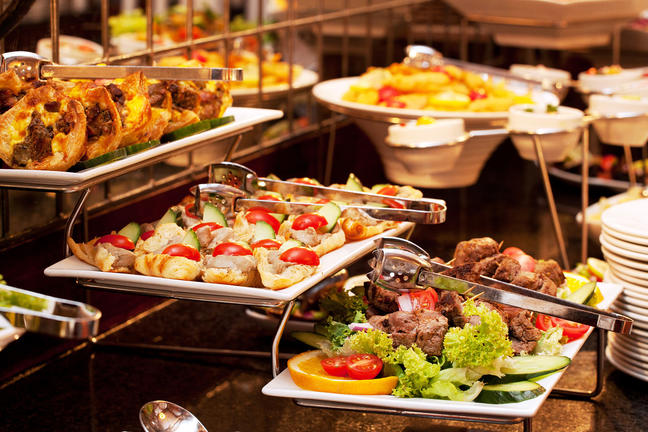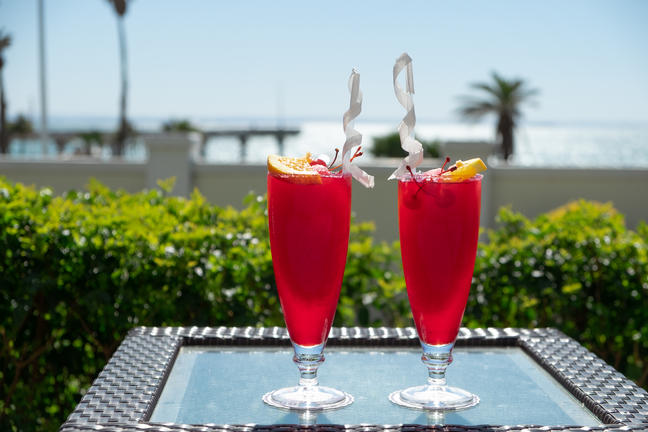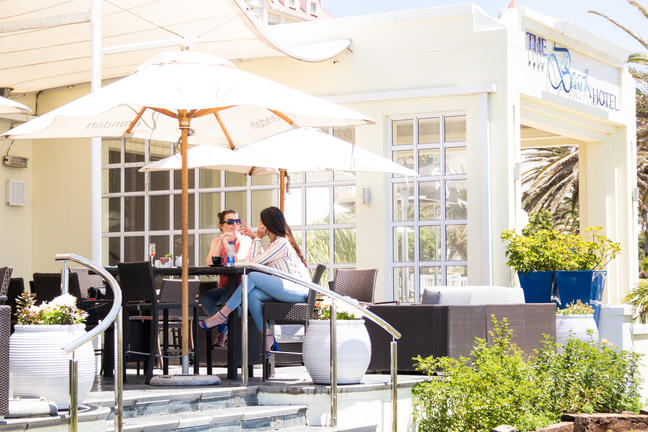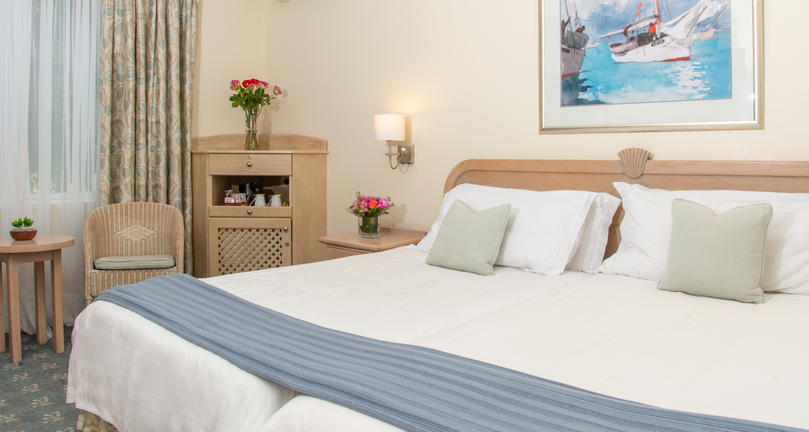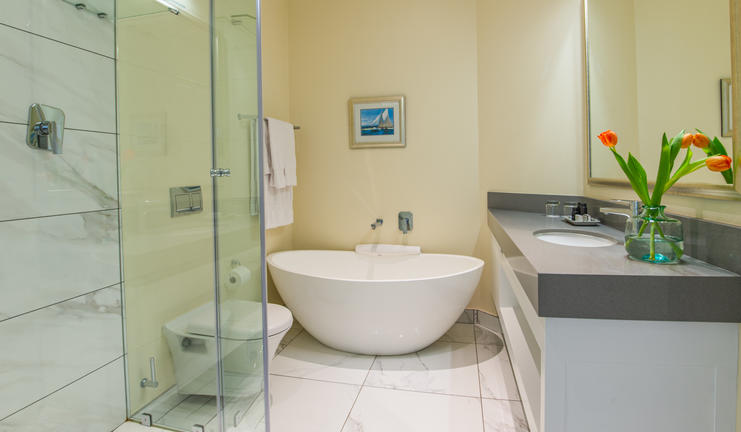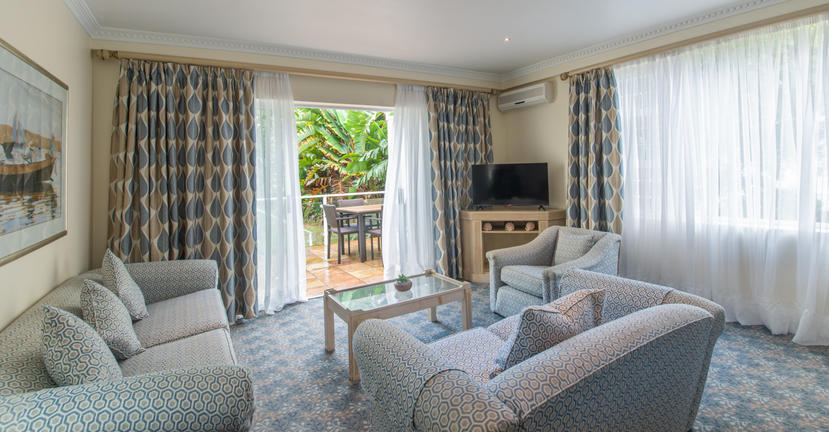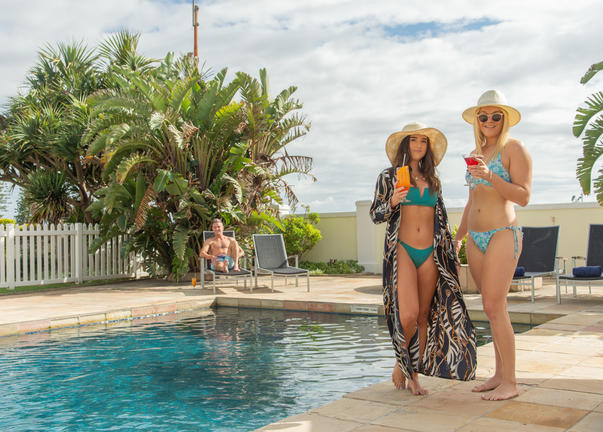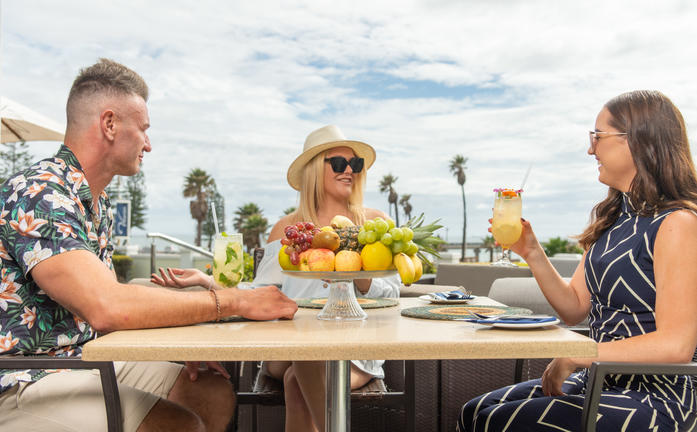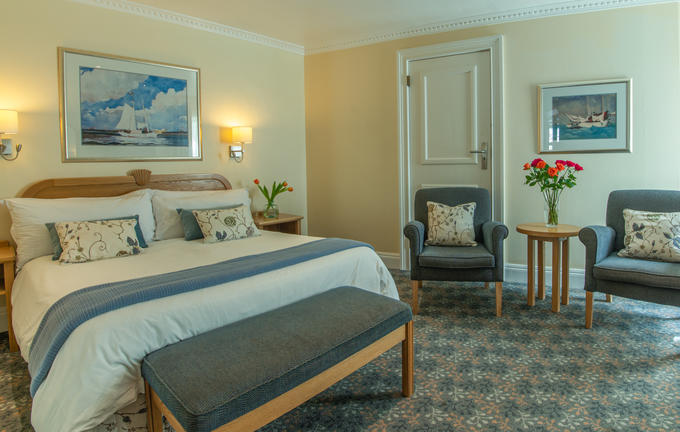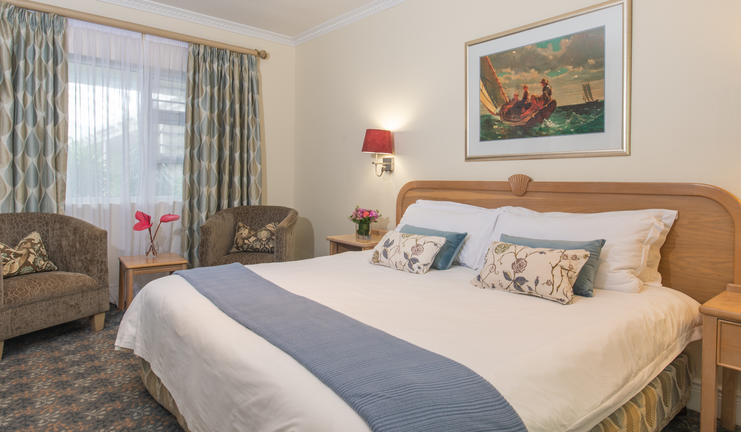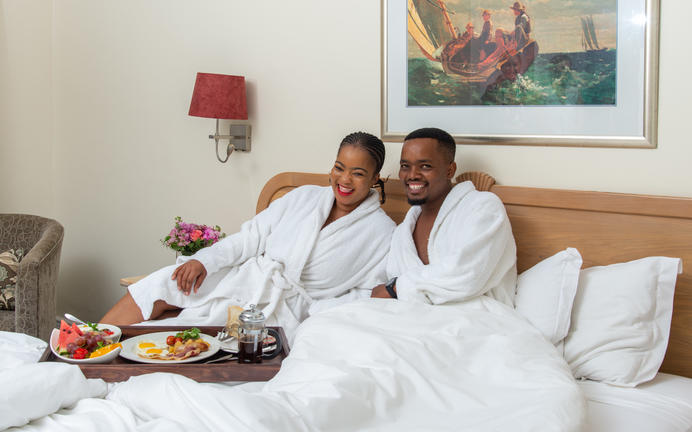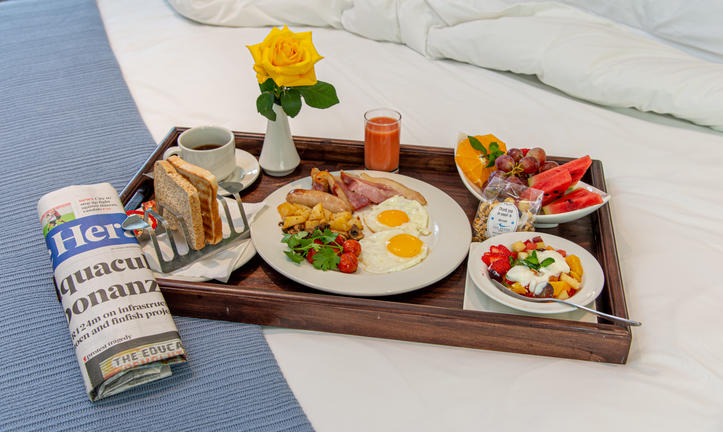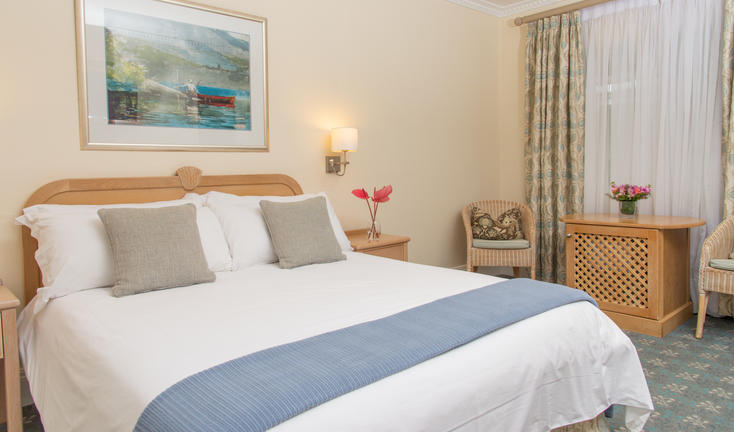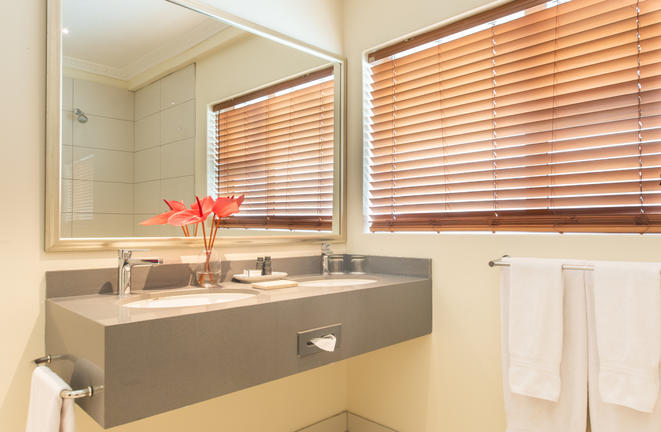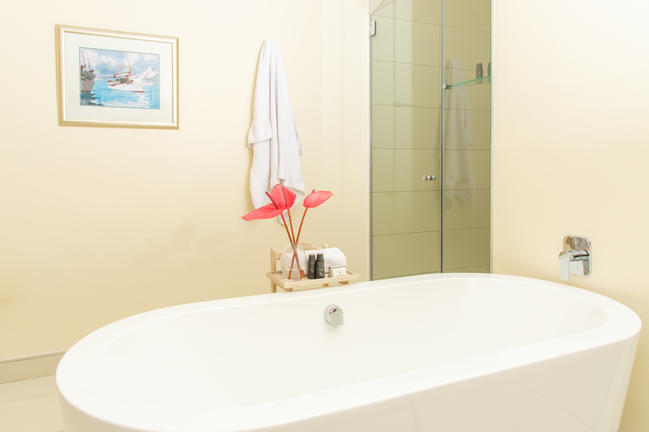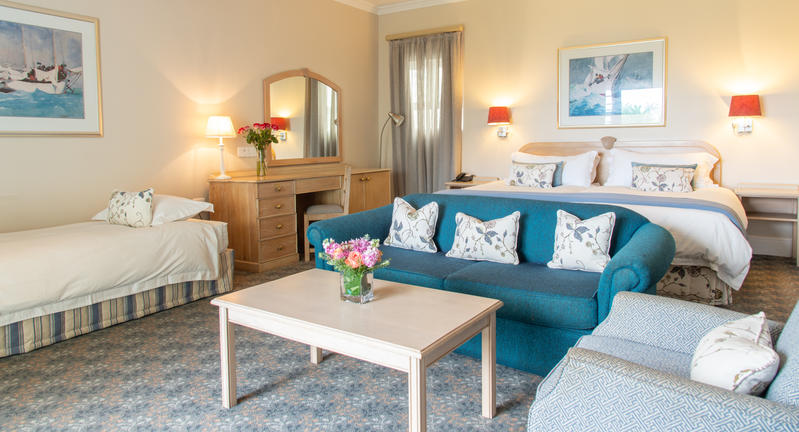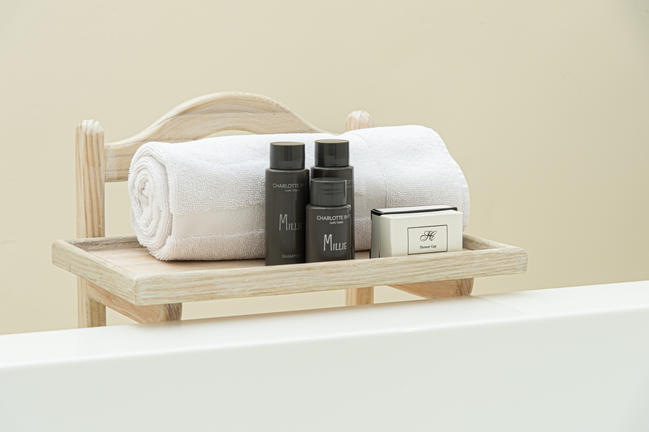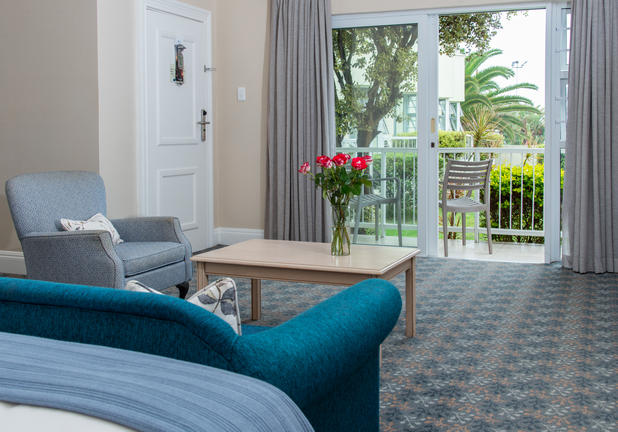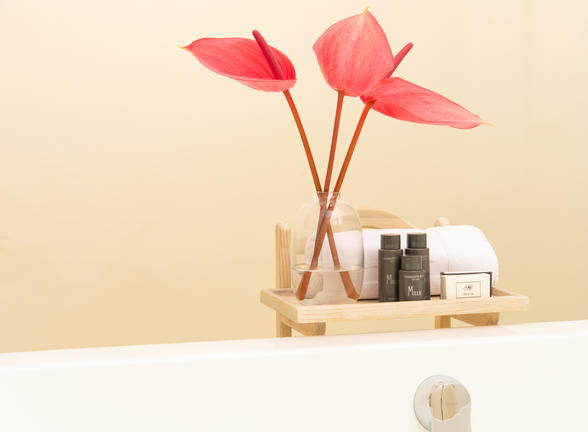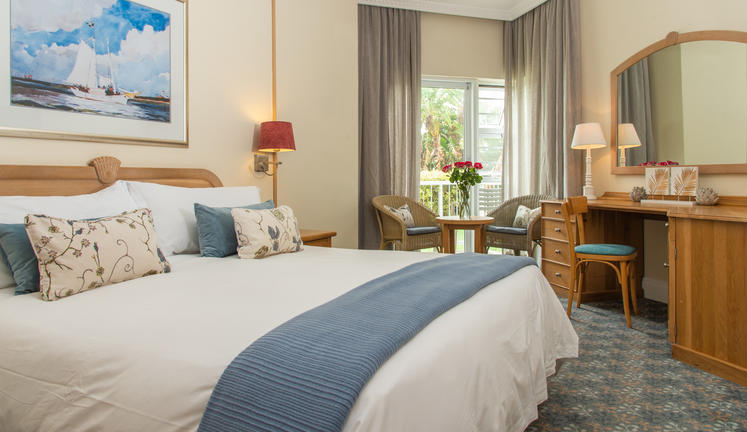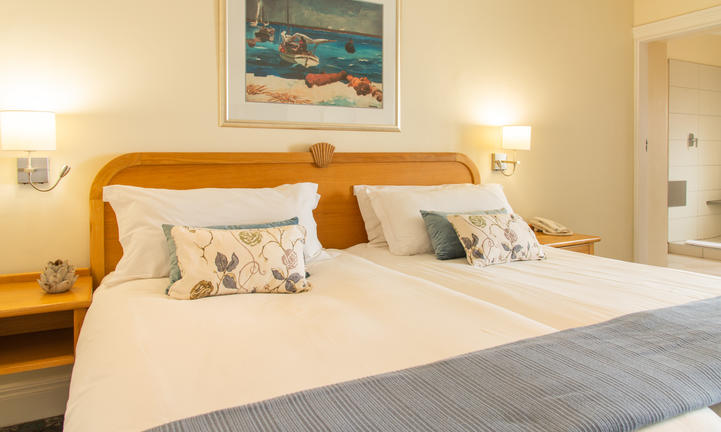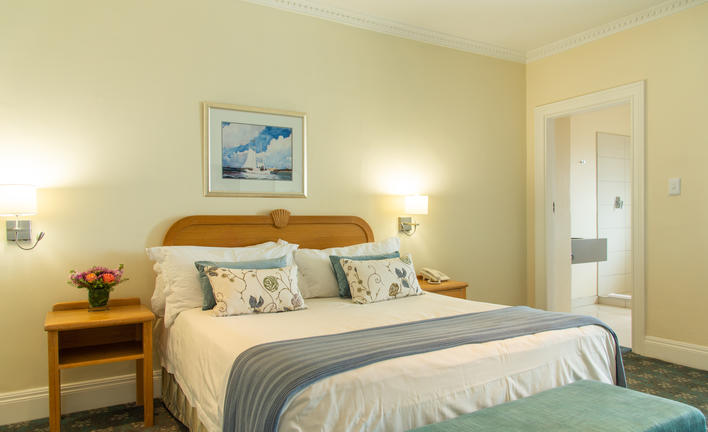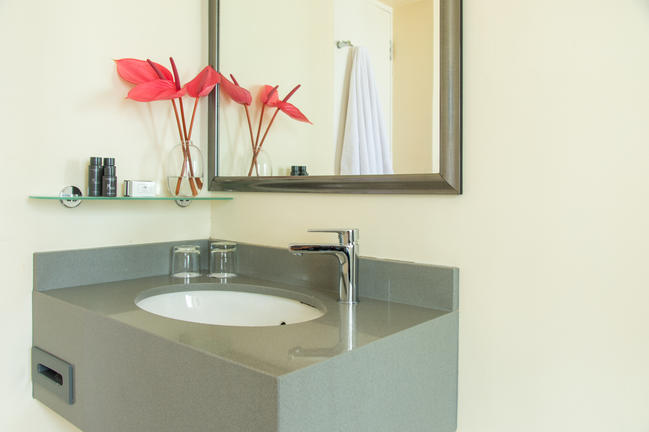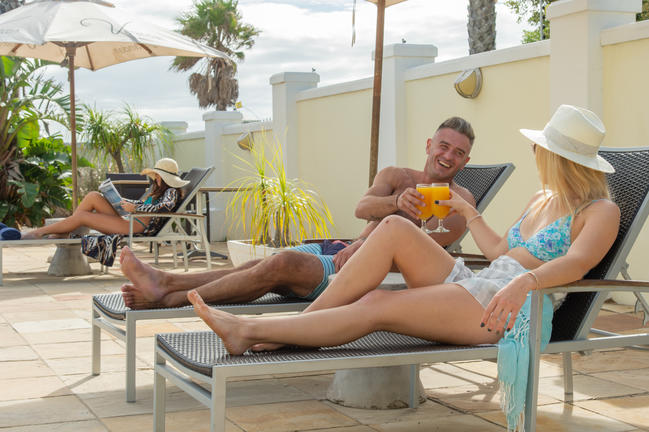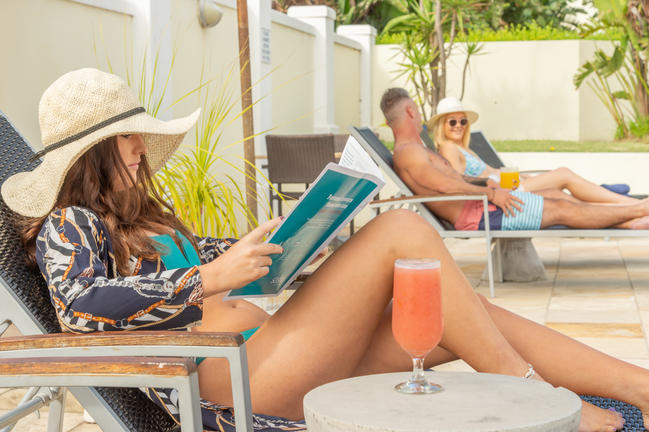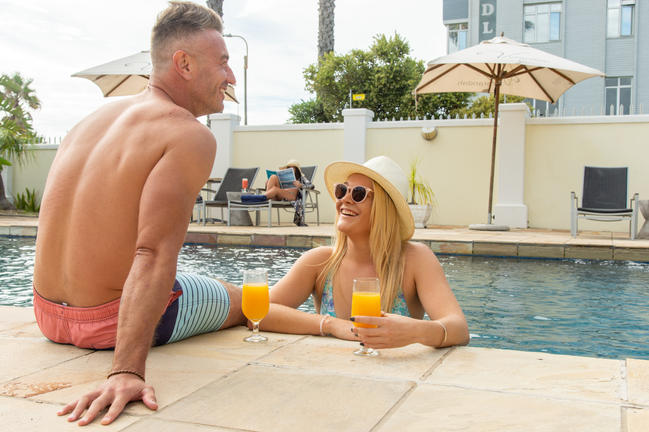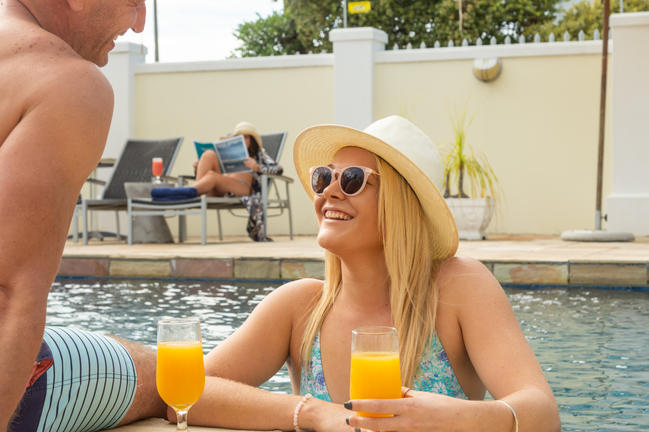 Your Stay
1 Night
Bed and Breakfast
Fast Facts
4 Star
Hotel
Spoken Languages: Afrikaans, English
No. Rooms: 58
Special Interests: Beach / Coastal, Big 5, Cycling, Golf, Gourmet, History & Culture, Leisure, Nature, Relaxation, Shopping, Sports, Watersports, Wine
Lairds Lodge Country Estate
| Plettenberg Bay
Laze your way through languid afternoons on one of several verandahs or in any of the sheltered courtyards where homemade iced tea is served with our compliments; the secluded swimming pool too is particularly inviting while beautifully landscaped gardens offer opportunity for a leisurely stroll. Indoors, the front lounge with its comfortable couches, small library, complimentary internet access, wood burning fireplace, and satellite television provides an alternative backdrop to a cup of tea and the day's decadent cake, or something stronger. And the brandy lounge has cosy seating arrangements ideal for enjoying an aged after dinner brandy or whisky, along with a separate large screen television area for the sports enthusiast.
Scrumptious breakfasts – fresh fruits, just-baked breads, croissants and muffins, homemade jams and preserves, and cooked specialities – will prepare you for the day ahead. Pre-dinner drinks are enjoyed around heated braziers in the candlelit courtyard or in the informal brandy lounge. Specialising in seafood and game dishes, the Lodge boasts one of the finest menus in the Garden Route; sociable 4-course gourmet dinners are served in the traditional reed ceilinged dining room, or can be taken in the rustic charm of the wine room. Every meal is carefully paired with selected wines from the Cape, ensuring a memorable South African dining experience, every time
Each of the elegant, high-ceilinged and individually decorated en suite rooms speaks of welcoming tranquility and easy living with cushioned comfort, air conditioned facilities, percale linen and specialised toiletries. Gowns, room safes, telephones and well stocked tea and coffee stations add to the restrained luxury
Not only is the Lodge a Gourmet Retreat property but it is situated in one of the most picturesque regions of South Africa – the feted Garden Route.
Foodie or otherwise, visitors are spoilt for choice when it comes to activities; because we at Laird's are passionate about food and believe that the majority of humankind travel on their stomachs, our staff are encouraged to reveal the hidden gems of our area.
On Thesen Island in Knysna you'll find a 6th-generation baker and the best hangouts for fresh oysters; take a boat trip across the Knysna Lagoon to the Western Head while feasting on lunch and spectacular views; exploring Leisure Isle, Bollards Bay and Brenton on Sea is a must; and, if shopping and a peaceful meal is what you're after, then The Waterfront should be your first stop.
In Plettenberg Bay your time will be well spent in the small Artisan coffee shops and at any one of the local markets; get up close and personal with whales and dolphins by boat; enjoy the famed Robberg Nature and Marine Reserve with its pristine beach, 200 metre sand dune and 300-strong seal colony; lunch in the vineyards at award winning wine estates; or sip on sundowners in one of the restaurants perched on the rocks or right on the beach while possibly watching the antics of the dolphins frequenting the bay.
With endless stretches of pristine beaches immediately at hand, lazing on the beach could be the pastime of choice; but for those who wish to do a little exploring or adventuring the area's multitude of activity and leisure options are readily accessible.
Regardless of your leisure time preference, Laird's Lodge and its diverse surroundings will keep you coming back for more, time after time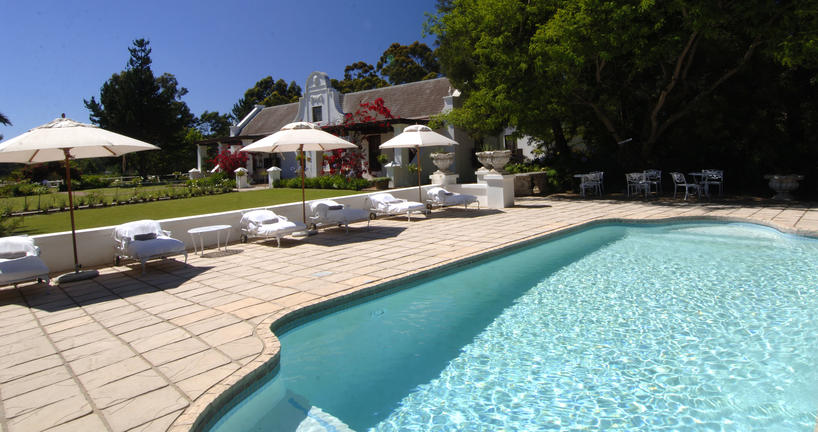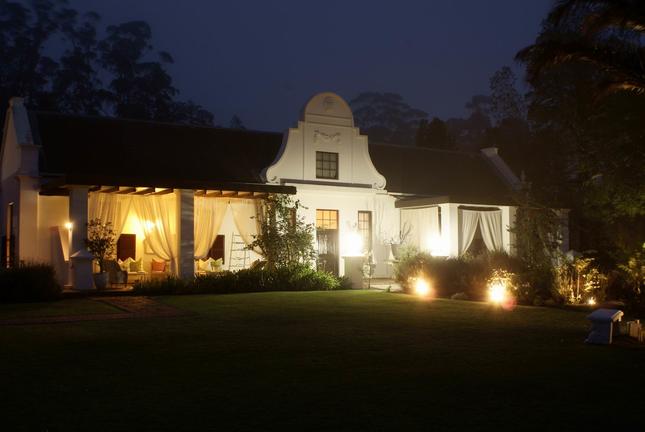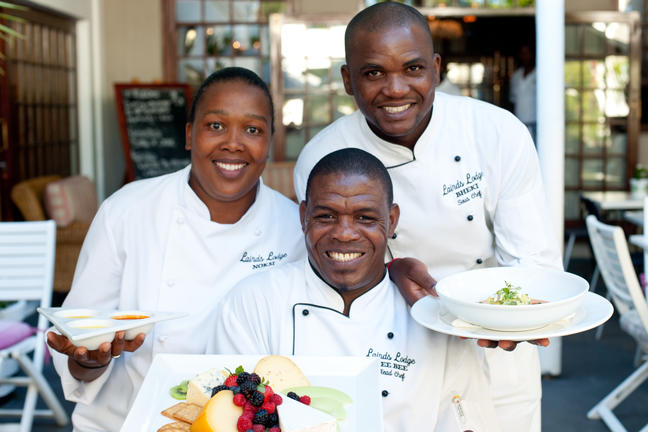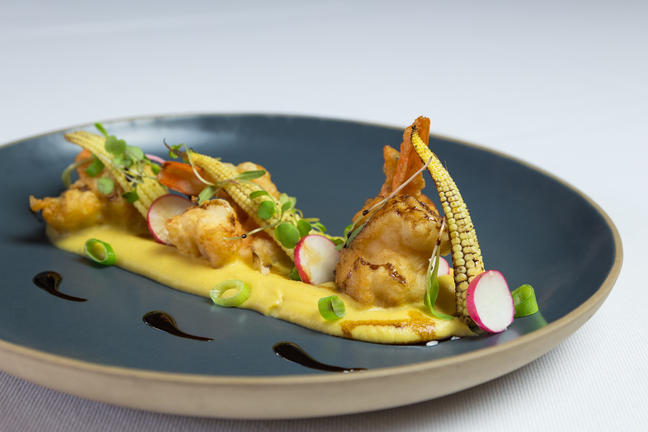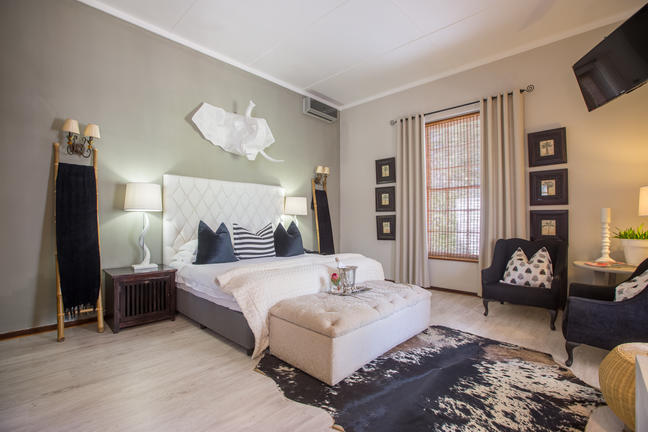 Your Stay
5 Nights
Bed and Breakfast