Tau Pan
| Central Kalahari Game Reserve
Tau Pan is the first semi-permanent camp inside the Central Kalahari Game Reserve and offers truly incredible views from the ridge of an ancient sand dune, an unusual experience in a land as flat as Botswana. It overlooks the famous Tau Pan, a large salt pan recognized for its stark beauty and remoteness. 'Tau' means lion in Setswana and the pan is so named for its pride of iconic black-maned Kalahari lions, who are frequent visitors to the camp as well. As well as game drives, activities at Tau Pan include day trips to the well-known Deception Valley, Sunday, Piper and Passarge Pans. A particular favourite is the bushman nature walk where visitors learn how the San used to gather food and water.
The main area of the camp includes open bar, lounge and dining areas all set around the fireplace, which is the ideal spot for game viewing down to the waterhole. Star-gazing is also especially beautiful here due to the remote location of the camp, and a telescope is provided for guests' use. A sleep-out deck is available for guests who wish to spend an amazing night sleeping under the open Kalahari night sky.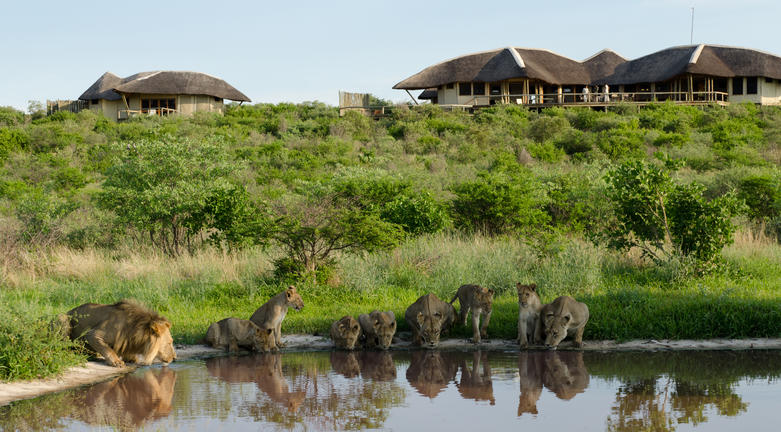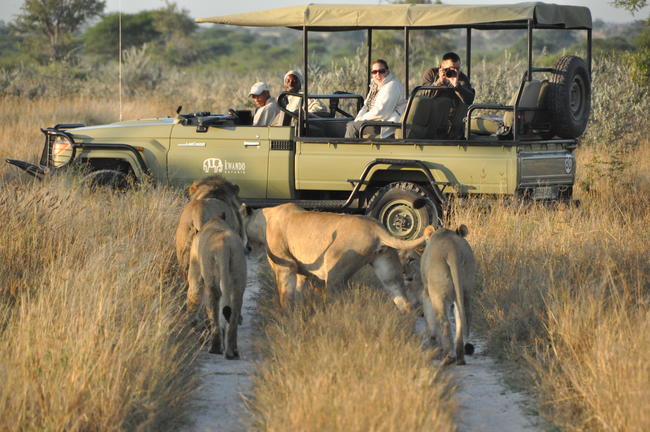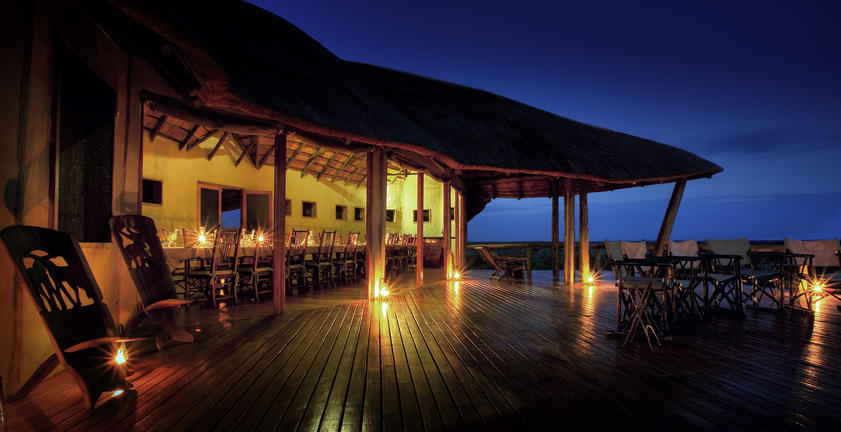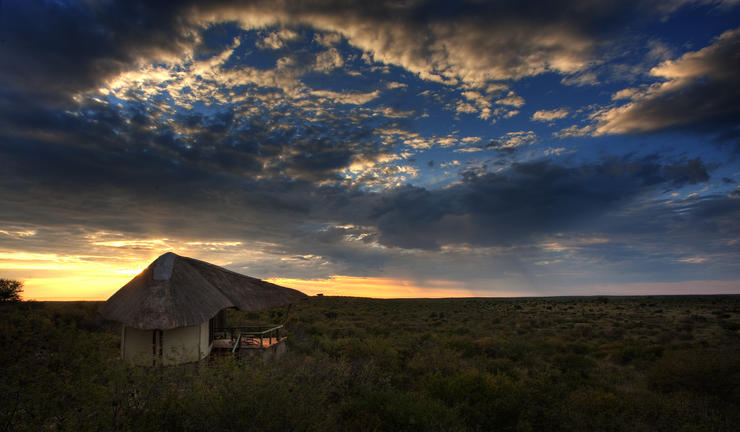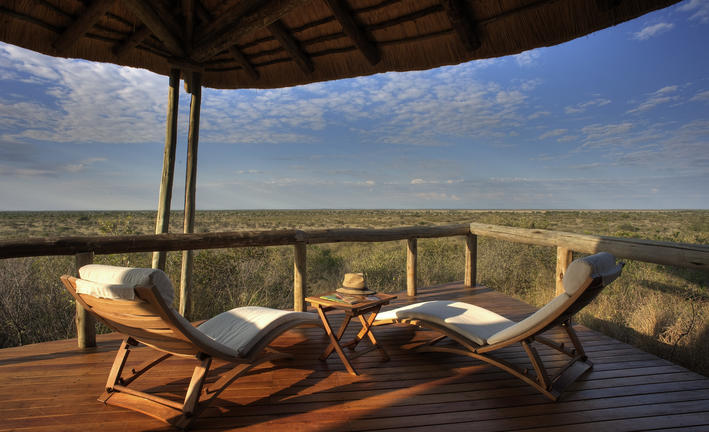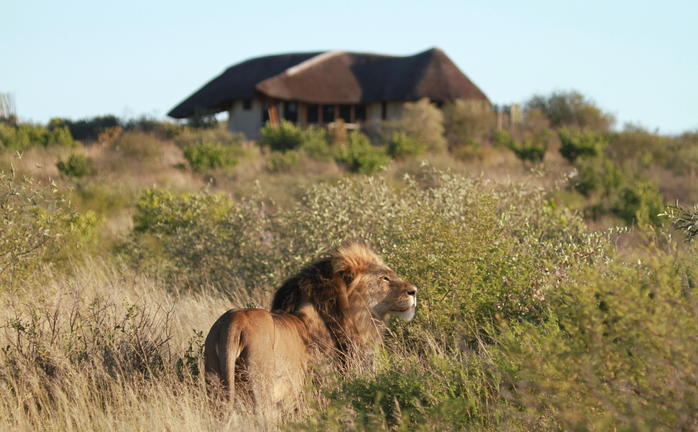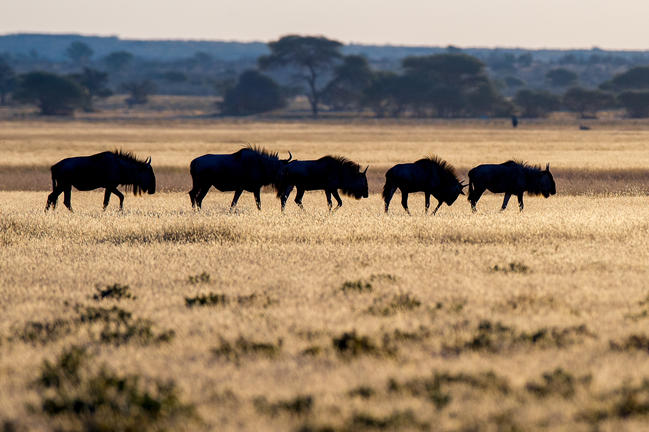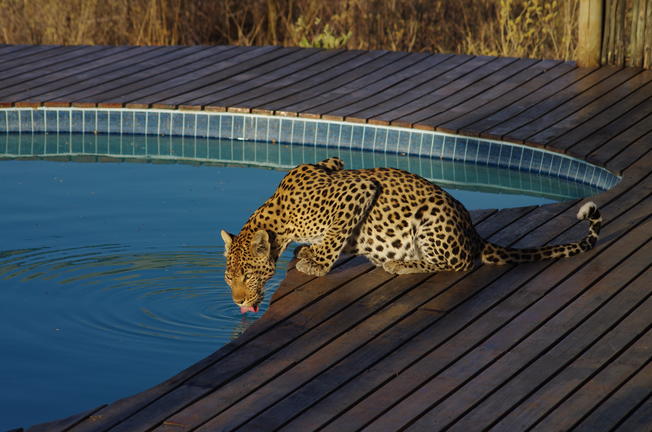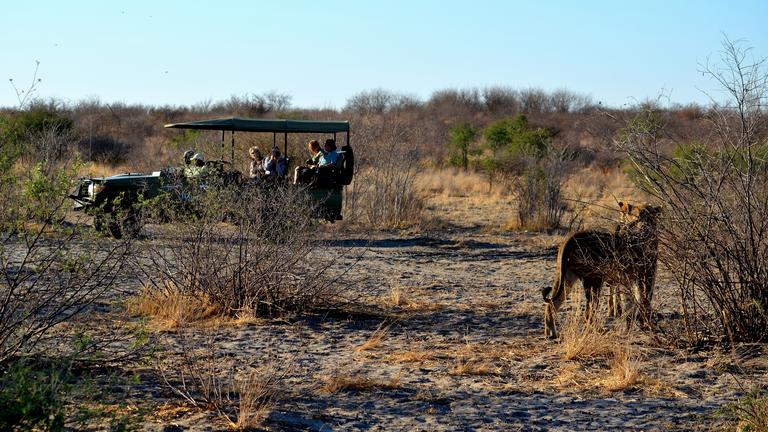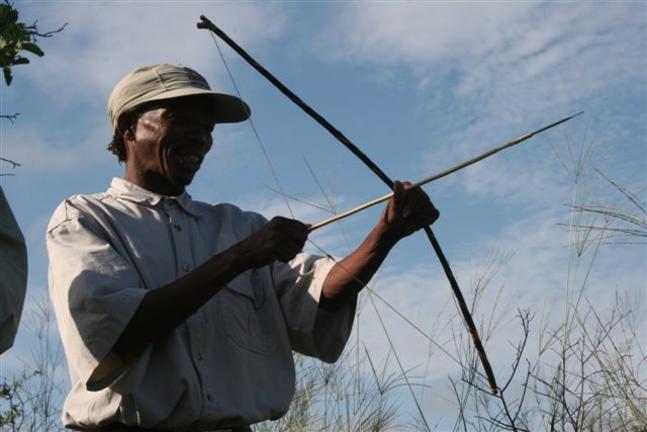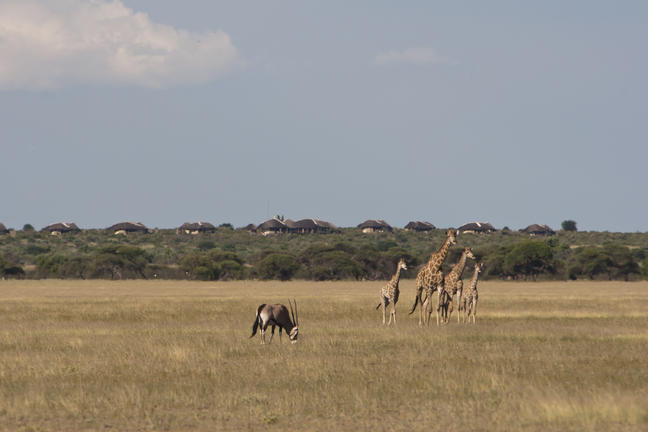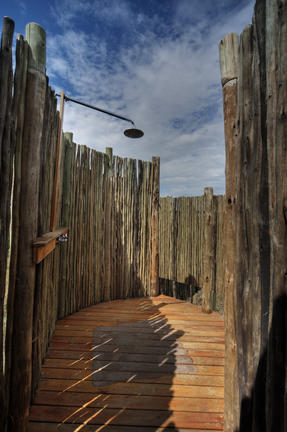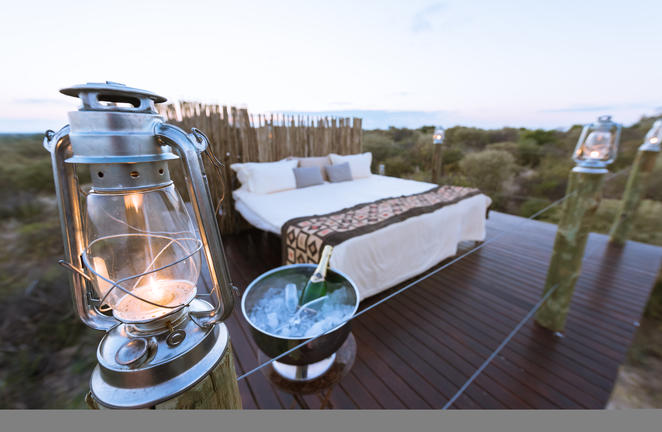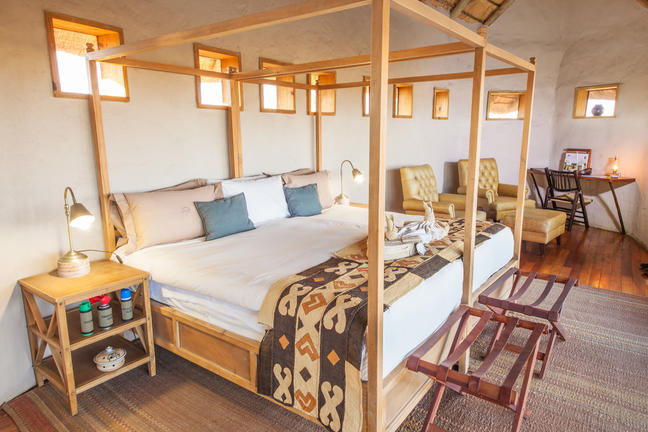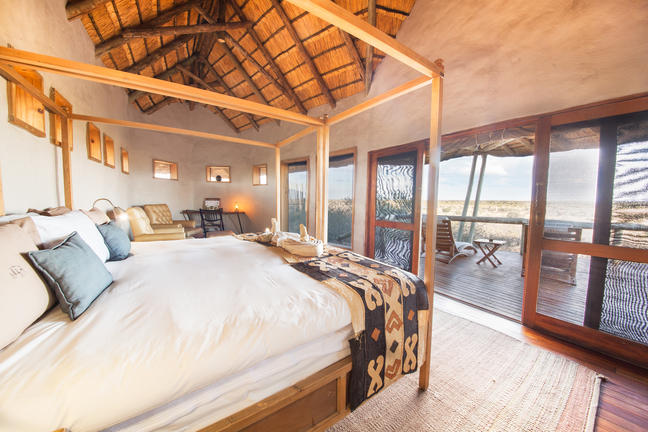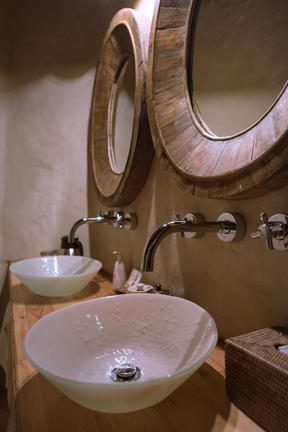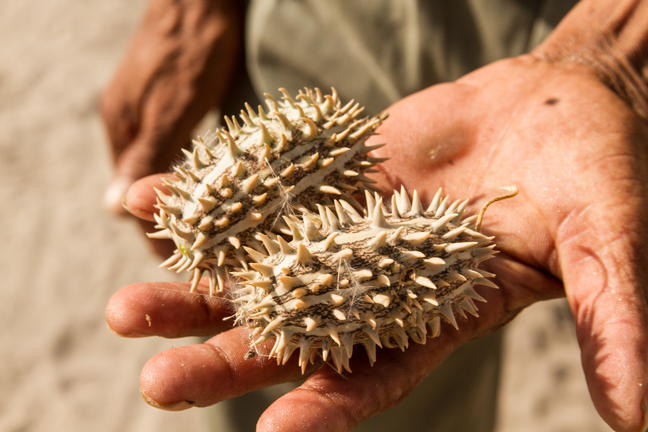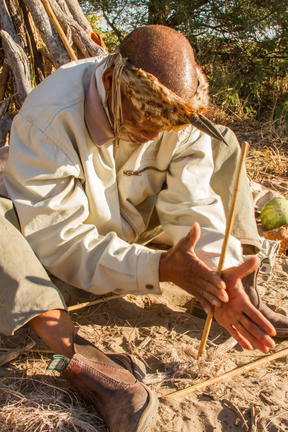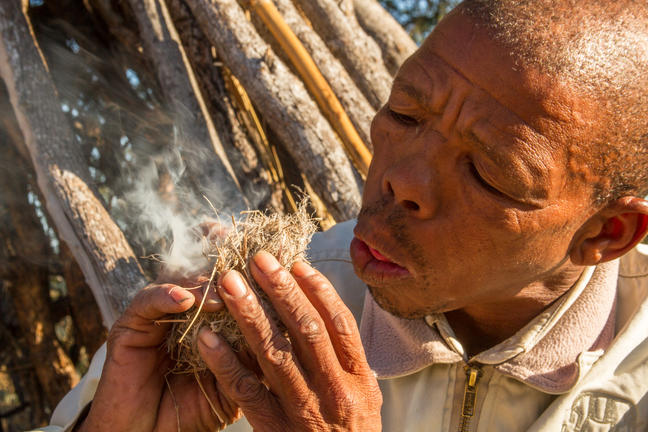 Your Stay
2 Nights
Full Board Plus - Dinner, Bed, Breakfast, Lunch and Activities
Your Rooms
1x Double Room
Fast Facts
Safari Lodge
Spoken Languages: English
No. Rooms: 8
Special Interests: Indigenous Culture / Art, Nature, Star Gazing, Wildlife
Kwara sits on the beautiful lagoon of the original site, and is a larger and more luxurious camp than its predecessor.
Kwara overlooks a secluded lagoon in the northern part of the Okavango Delta, within the magnificent 1,700 sq.km Kwara concession which borders the Moremi Game Reserve. With access to both the permanent waterways of the Delta and expansive dry land areas, a range of activities are available including game drives, night drives, mokoro and motor boat excursions, nature walks and seasonal fishing. Kwara is admired for its quality game viewing with consistent sightings of predators, including lion, cheetah, and leopard. Herds of elephants frequent the area, as well as giraffe, zebra, sitatunga, lechwe, impala and hippos and the lagoon is known for its abundant varieties of birdlife.
The décor of Kwara pays homage to the authentic African style of Kwando Safaris, and will have 9 canvas tents. Each tent has a spacious deck overlooking the lagoon, an ensuite bathroom with both indoor and outdoor showers and a gorgeous bath – all of which have views out to the floodplains.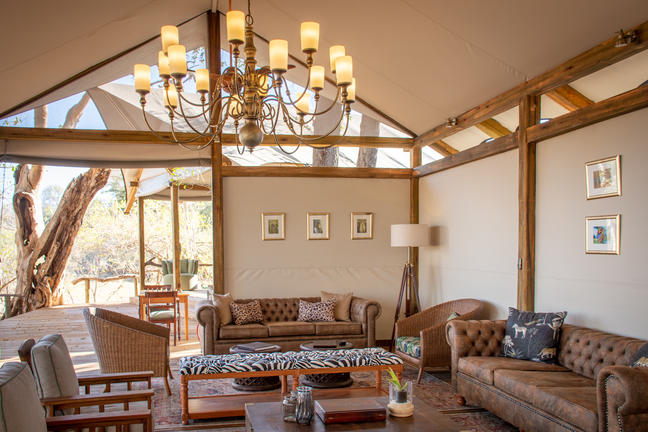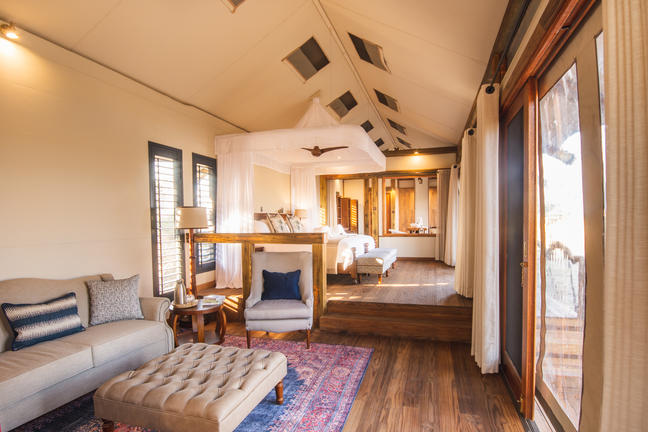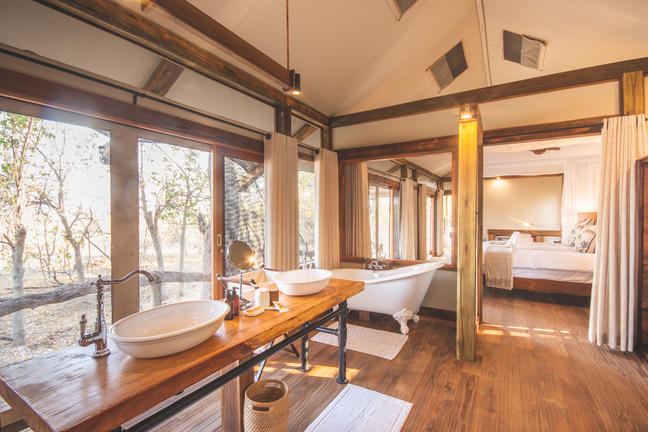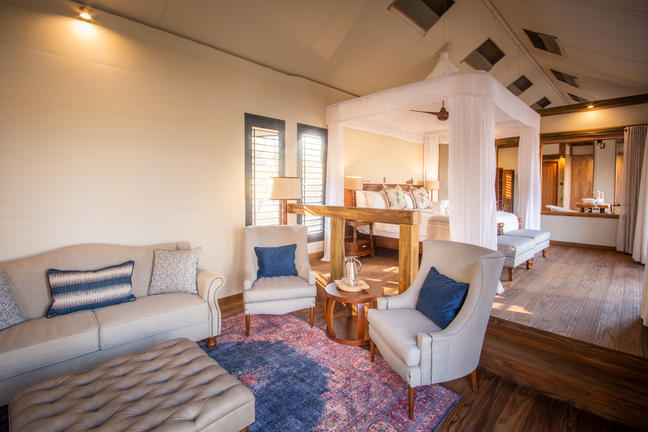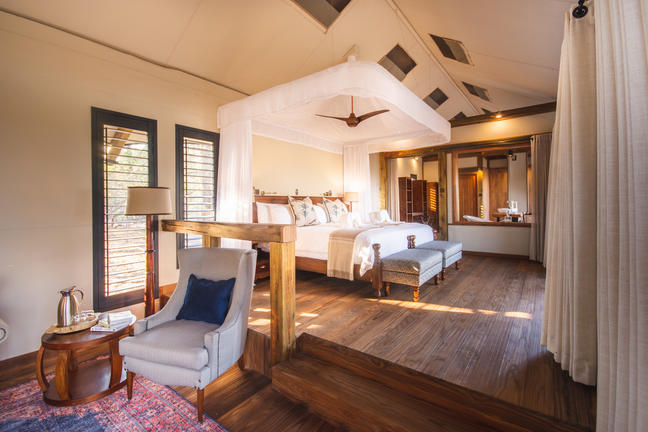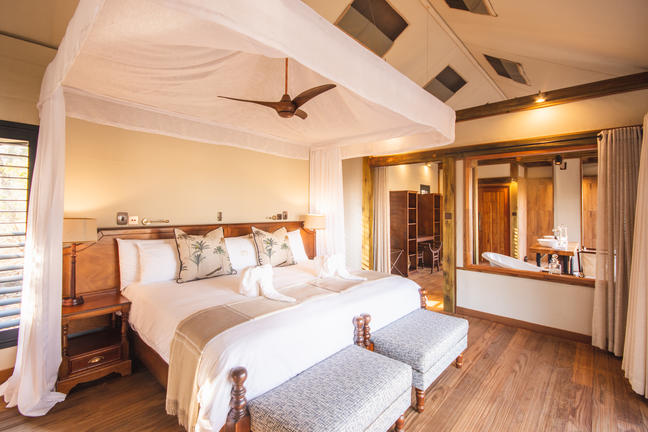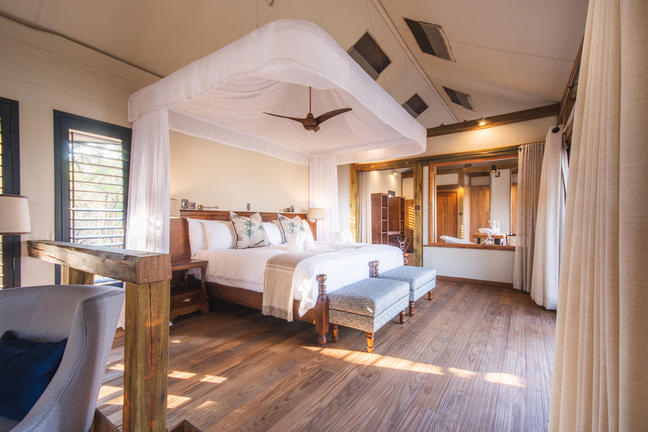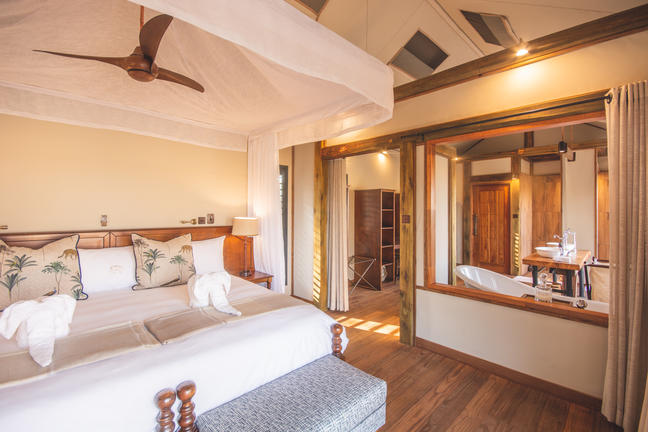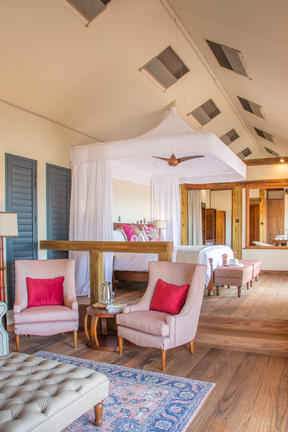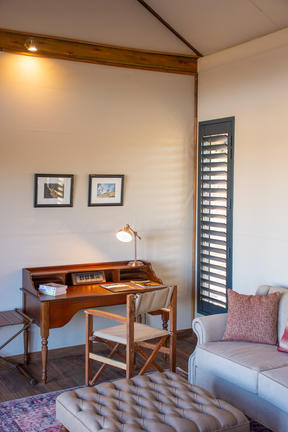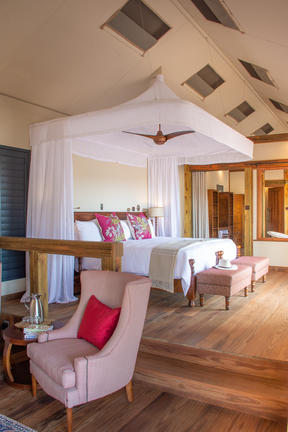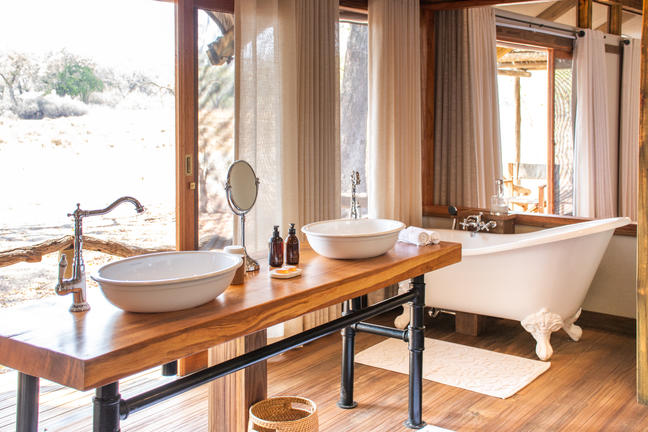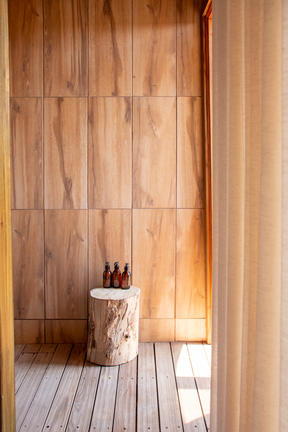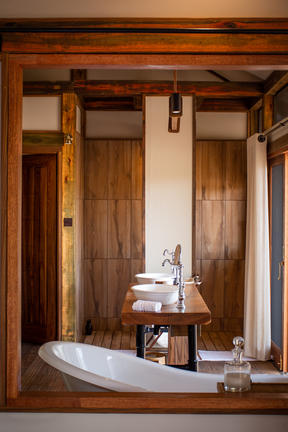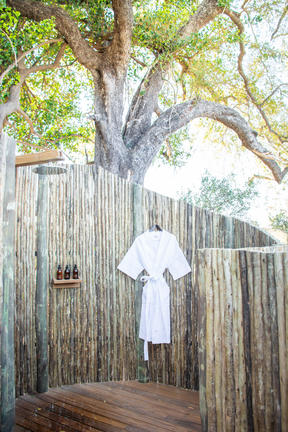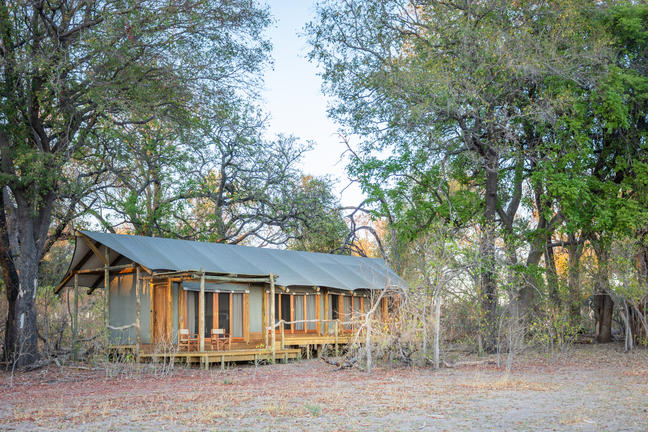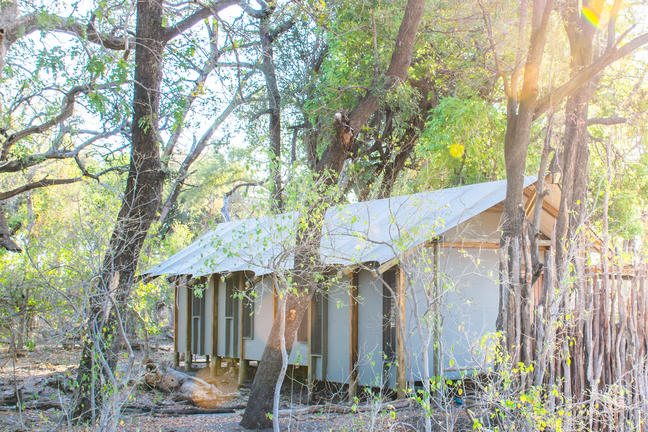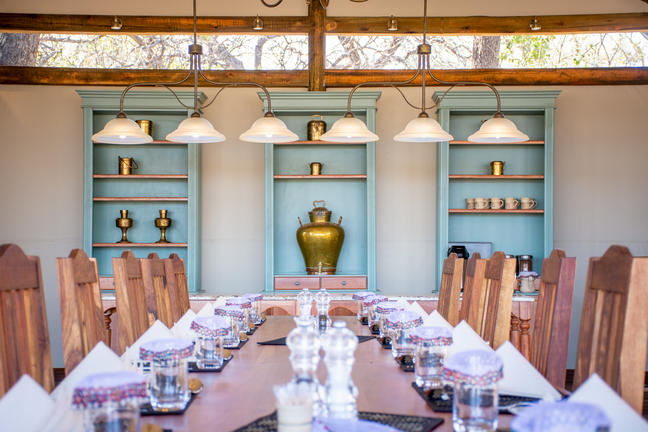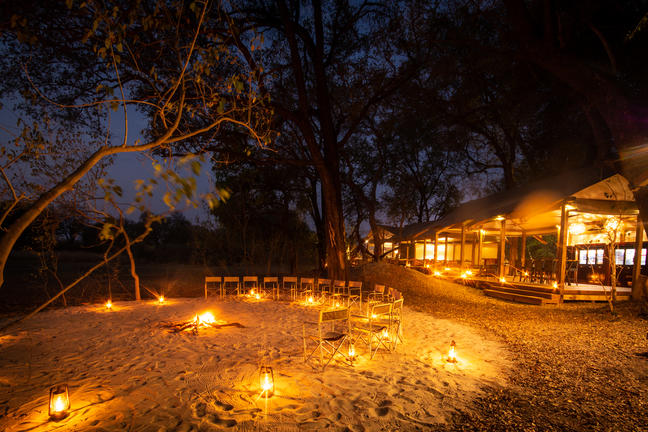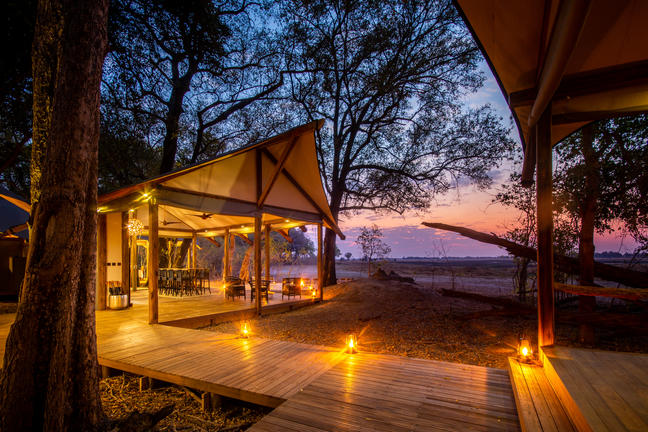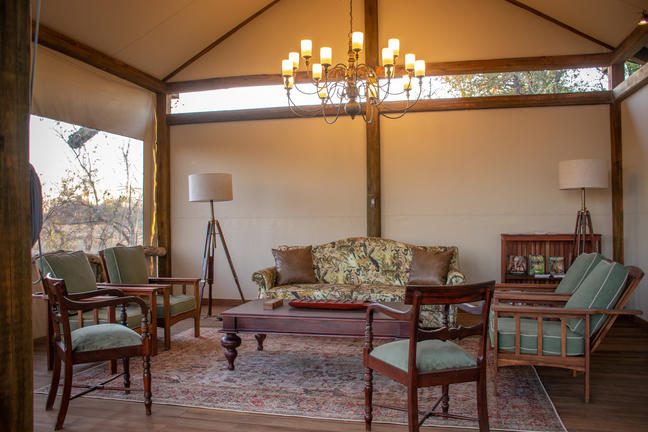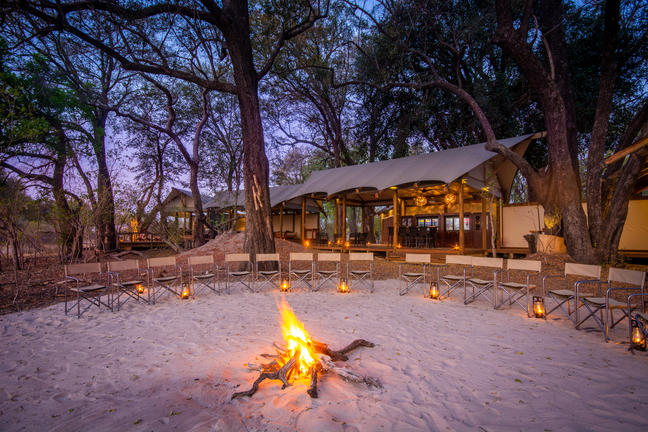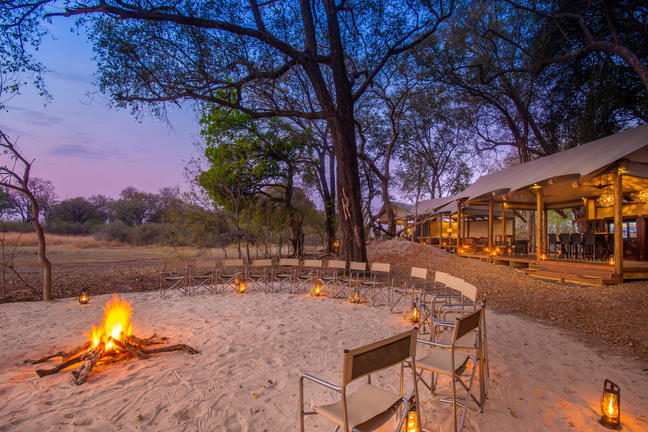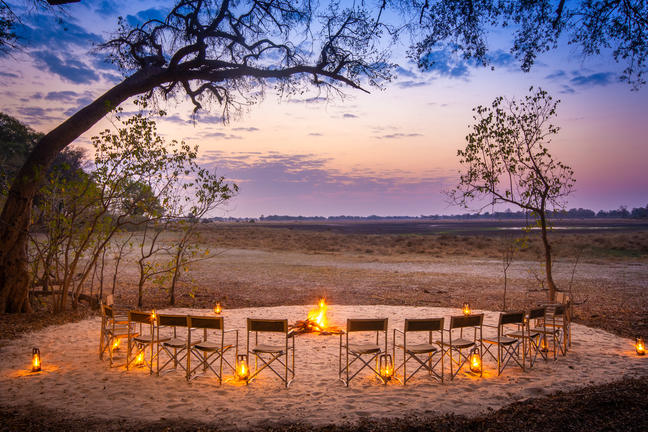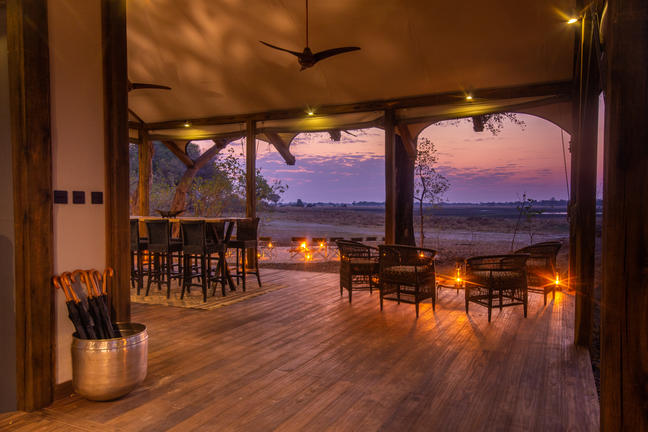 Your Stay
2 Nights
Full Board Plus - Dinner, Bed, Breakfast, Lunch and Activities
Your Rooms
1x Double Room
Fast Facts
Spoken Languages: English
No. Rooms: 9
Special Interests: Big 5, Birding, Fishing, Nature, Star Gazing, Wildlife
Lebala means 'wide open spaces', and the camp is located in 2,320 sq.km of private unfenced wilderness area in the Kwando concession. The southerly flowing Kwando river tracks along the Kwando concession and Lebala is situated in the open floodplains close to the river. The camp's location in this unique ecosystem is home to a wide variety of Africa's plains game such as zebra, wildebeest, impala, giraffe, and tsessebe. The wonderful variety of wildlife also includes elephant, hippo, buffalo and the ever present predators of lion, cheetah and hyena.
The camp itself has eight custom designed tents, with mosquito net walls, allowing an unobstructed flow of cooling breezes and stunning views. Each has its own viewing deck and spacious bathroom with double outside showers. One of the tents has an additional adjoining twin room for family use. The main areas of the camp include an elevated viewing hide, small swimming pool, a communal fire place and dining room, a curio shop, bar and lounge area complemented with a small library.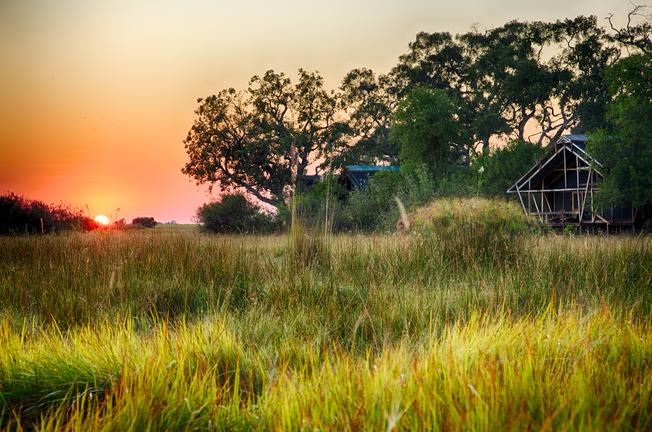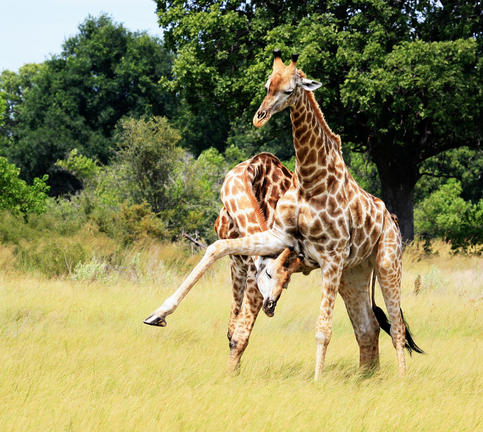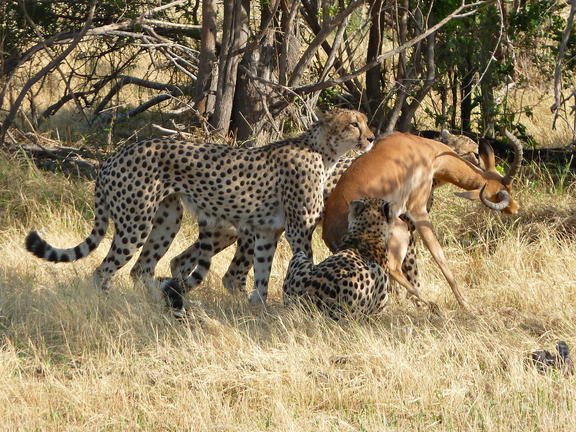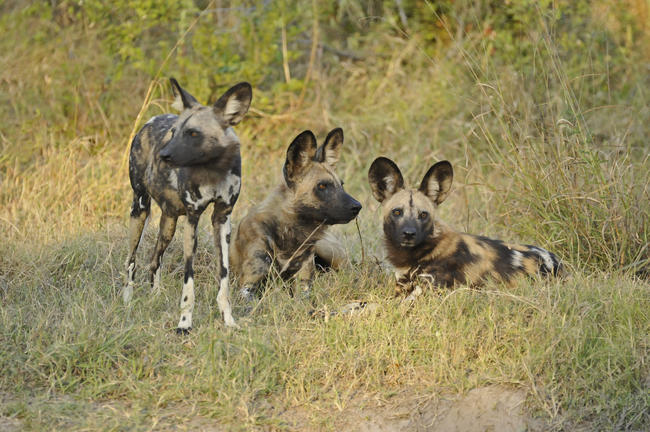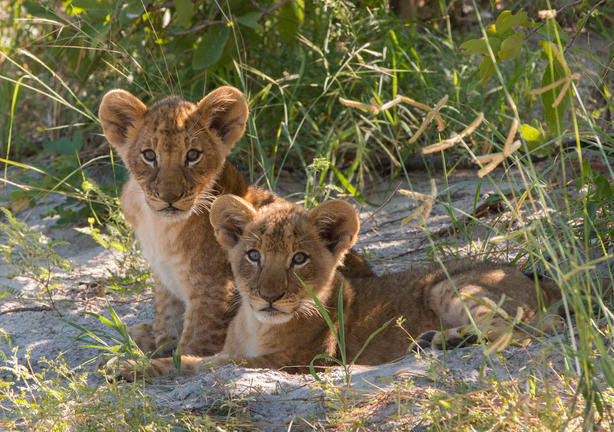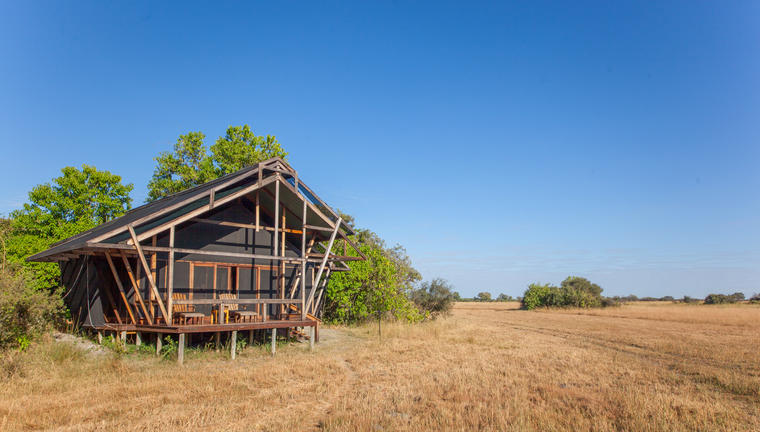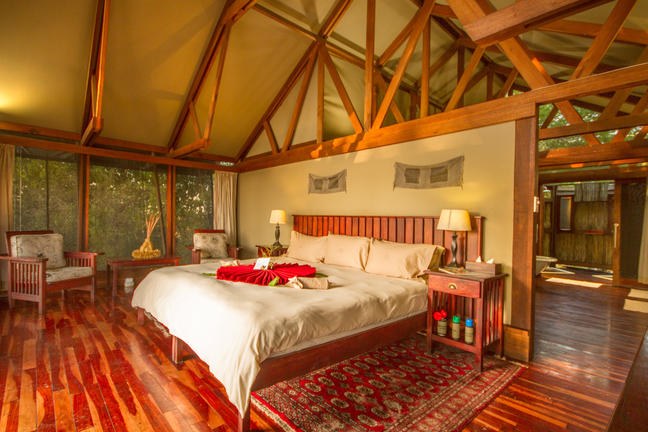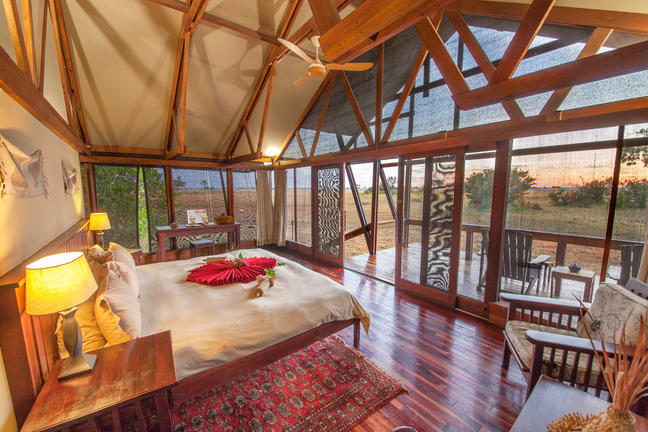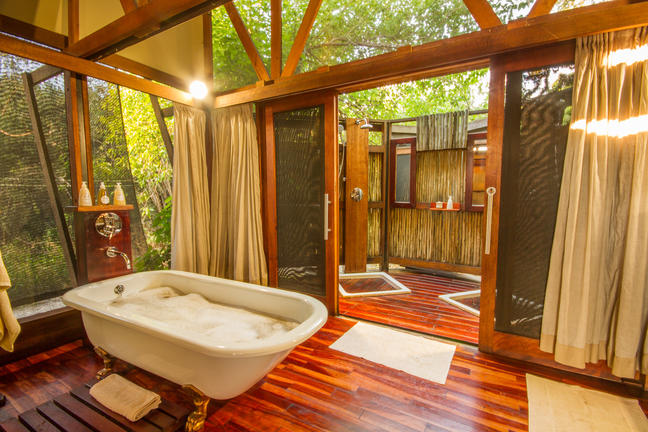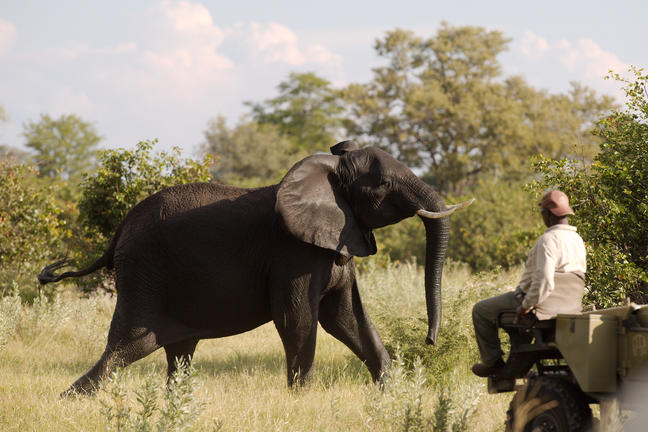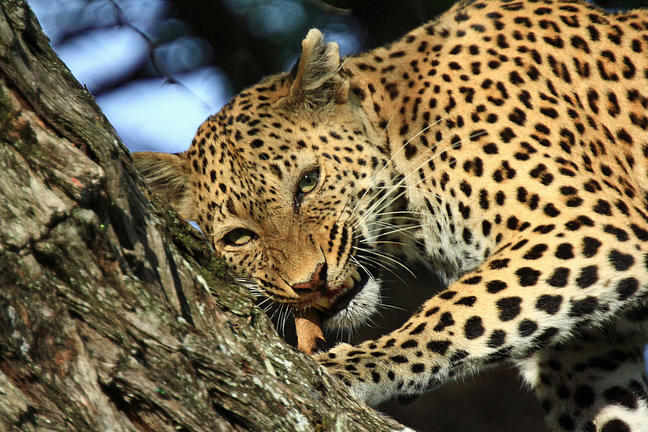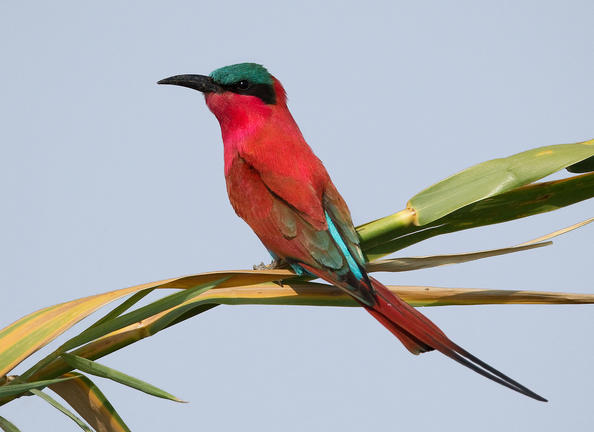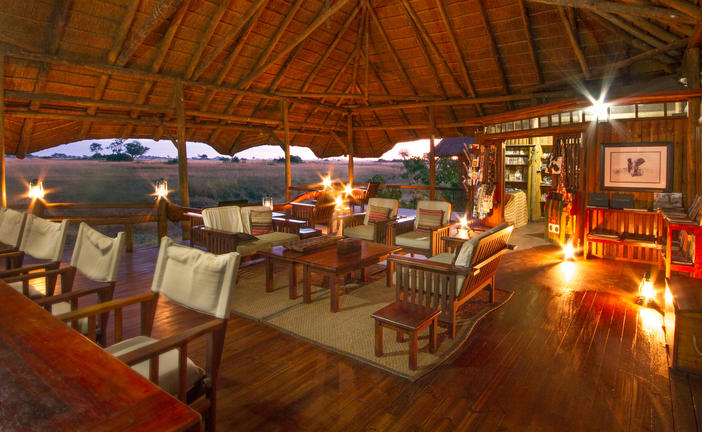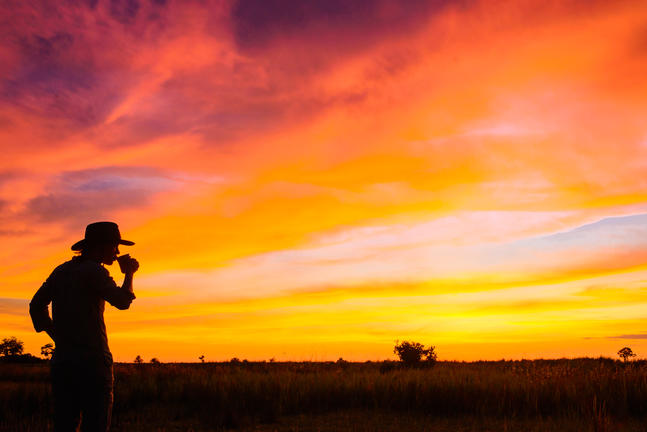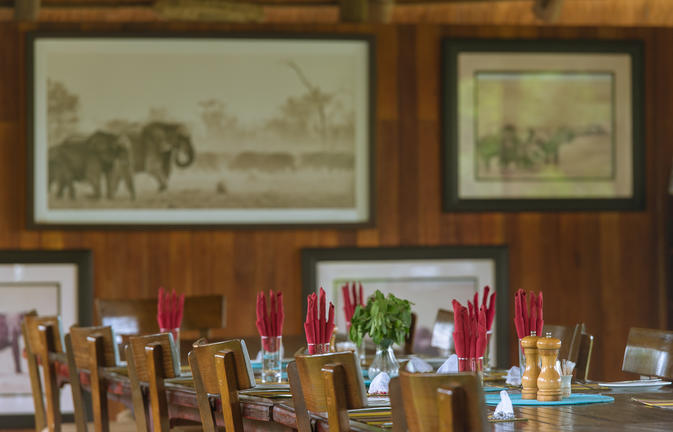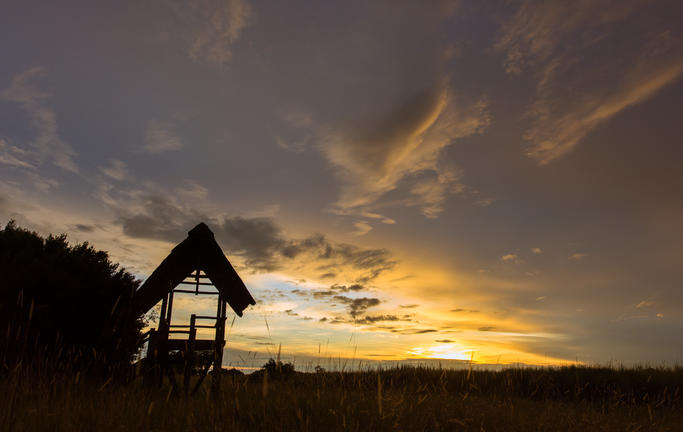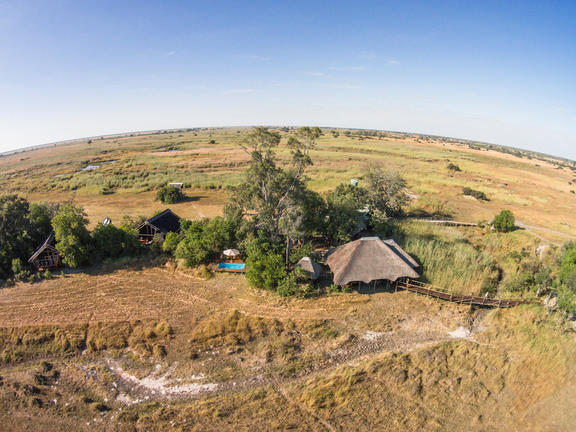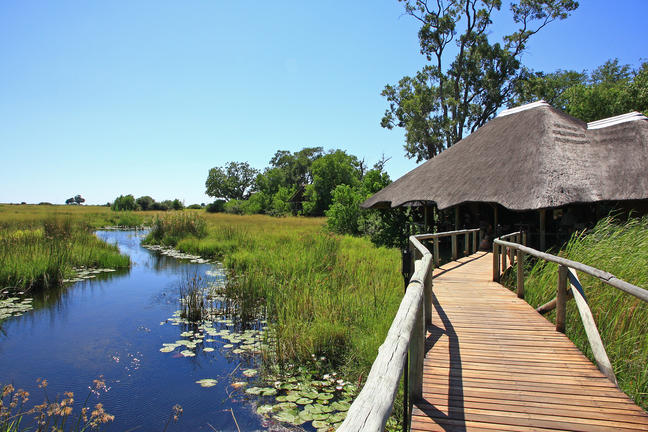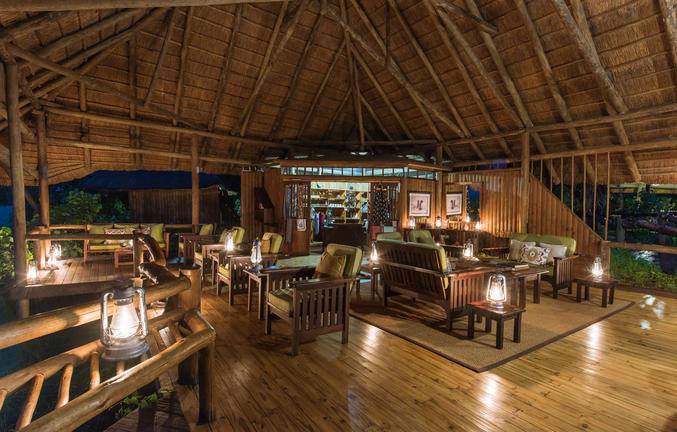 Your Stay
2 Nights
Full Board Plus - Dinner, Bed, Breakfast, Lunch and Activities
Your Rooms
1x Double Room
Fast Facts
Safari Lodge
Spoken Languages: English
No. Rooms: 8
Special Interests: Birding, Nature, Star Gazing, Wildlife