COVID-19: ACCOMMODATIONS
Lebala means 'wide open spaces', and the camp is located in 2,320 sq.km of private unfenced wilderness area in the Kwando concession. The southerly flowing Kwando river tracks along the Kwando concession and Lebala is situated in the open floodplains close to the river. The camp's location in this unique ecosystem is home to a wide variety of Africa's plains game such as zebra, wildebeest, impala, giraffe, and tsessebe. The wonderful variety of wildlife also includes elephant, hippo, buffalo and the ever present predators of lion, cheetah and hyena.
The camp itself has eight custom designed tents, with mosquito net walls, allowing an unobstructed flow of cooling breezes and stunning views. Each has its own viewing deck and spacious bathroom with double outside showers. One of the tents has an additional adjoining twin room for family use. The main areas of the camp include an elevated viewing hide, small swimming pool, a communal fire place and dining room, a curio shop, bar and lounge area complemented with a small library.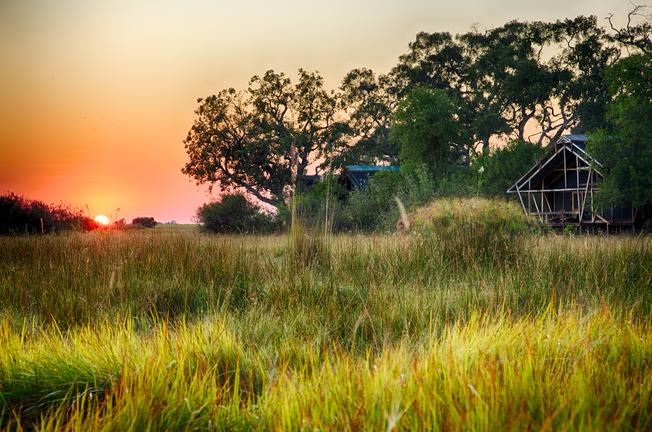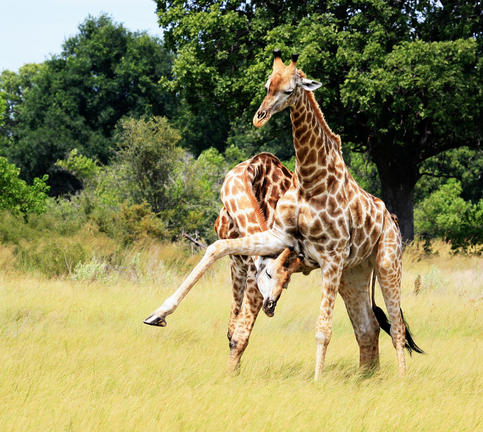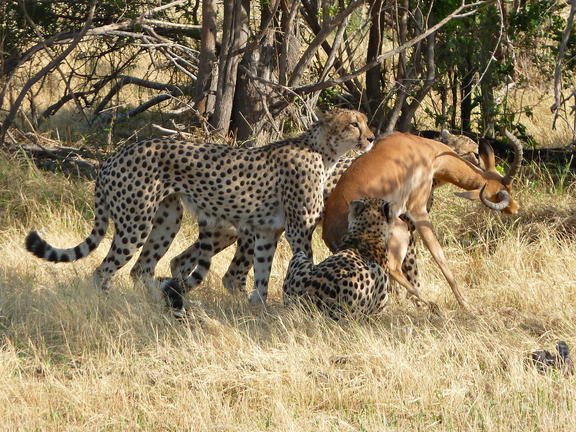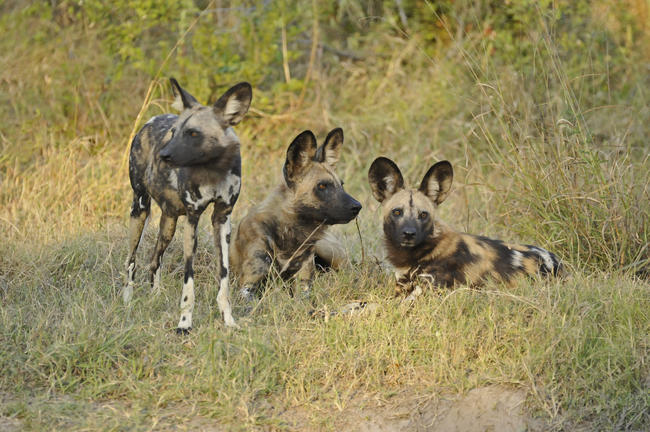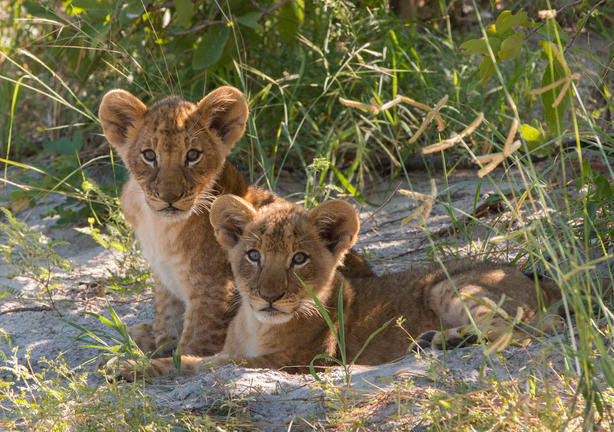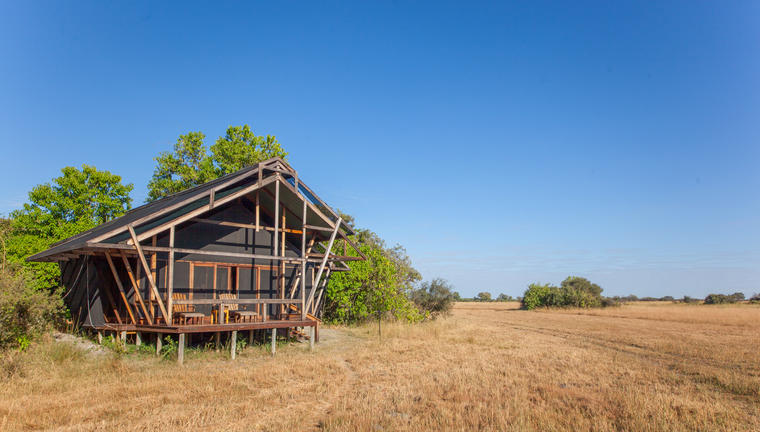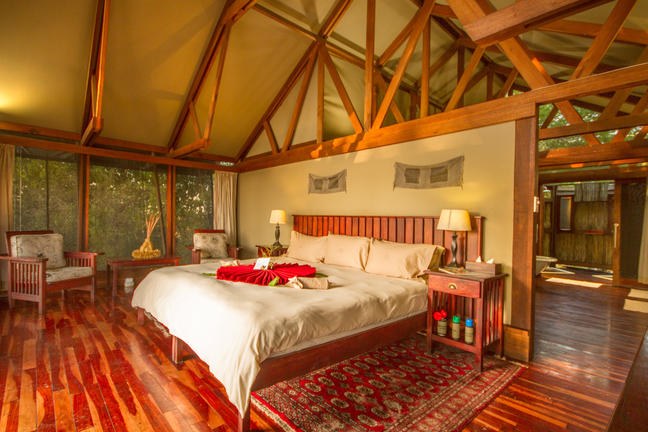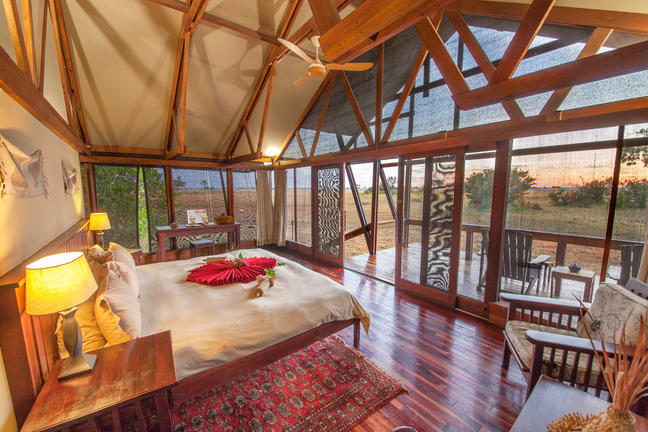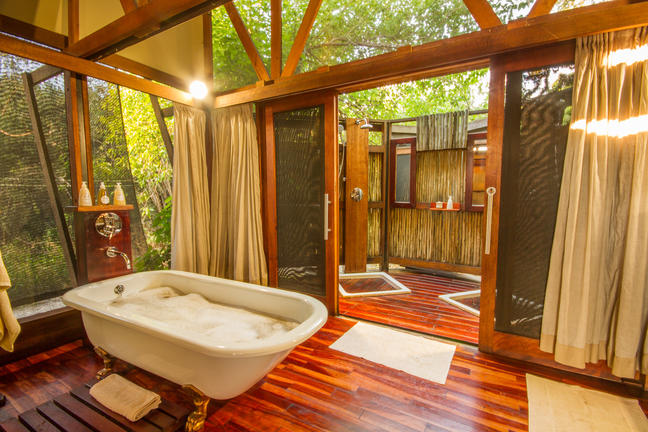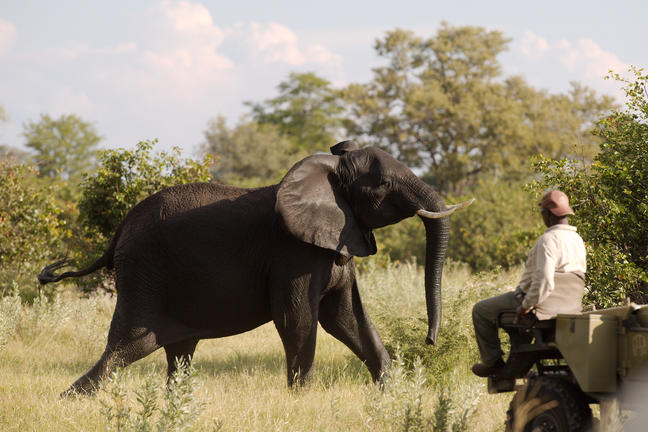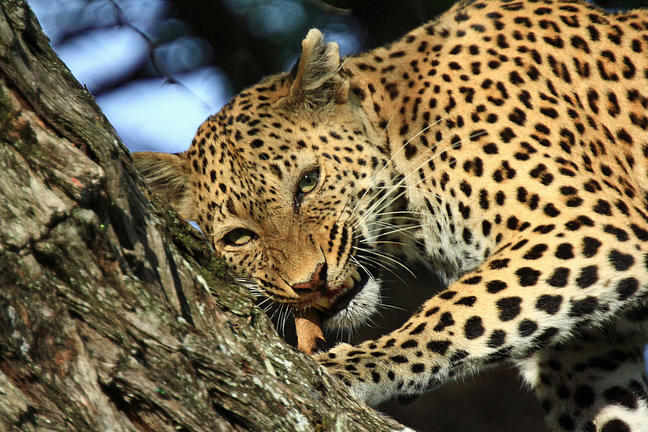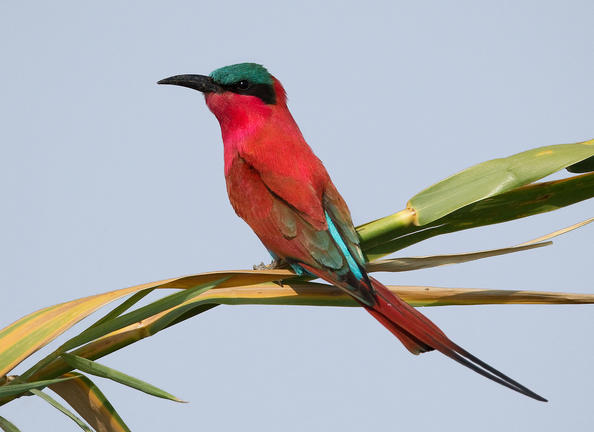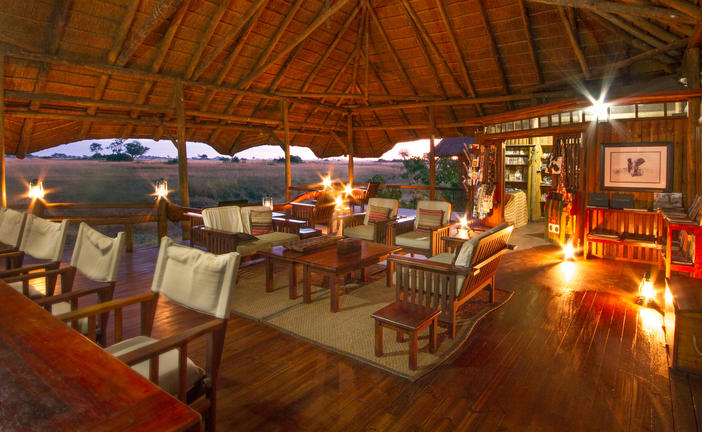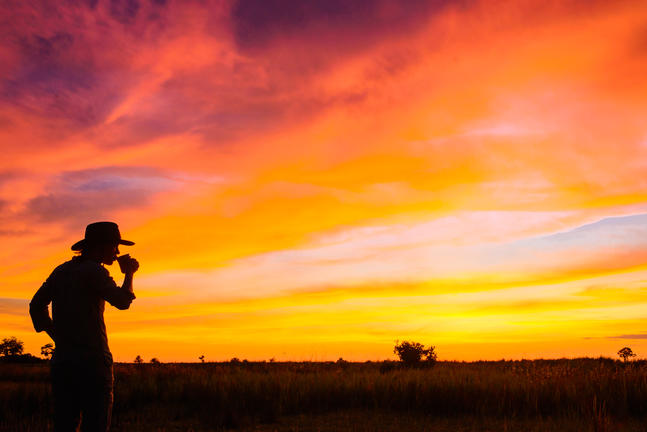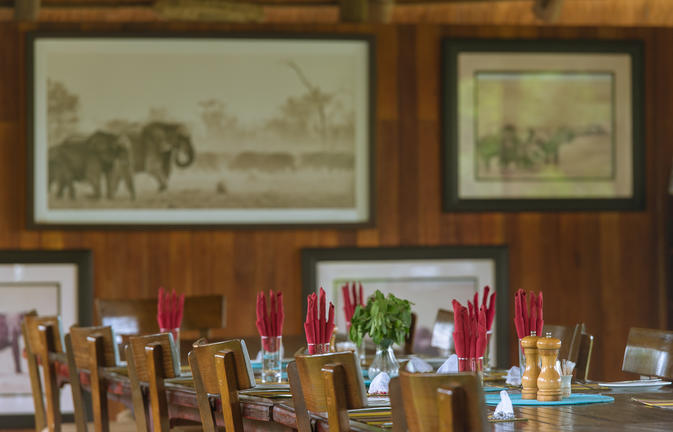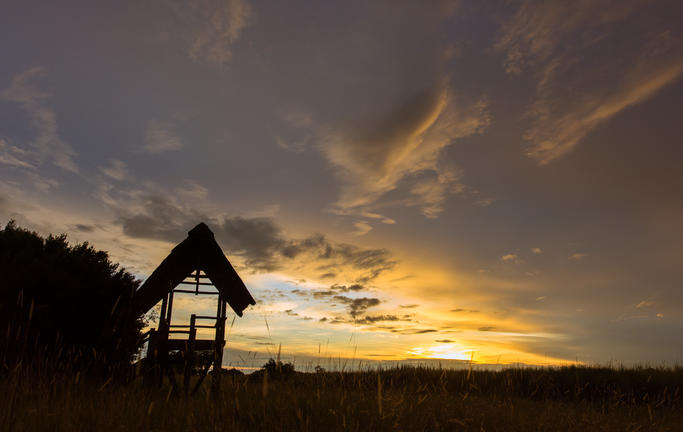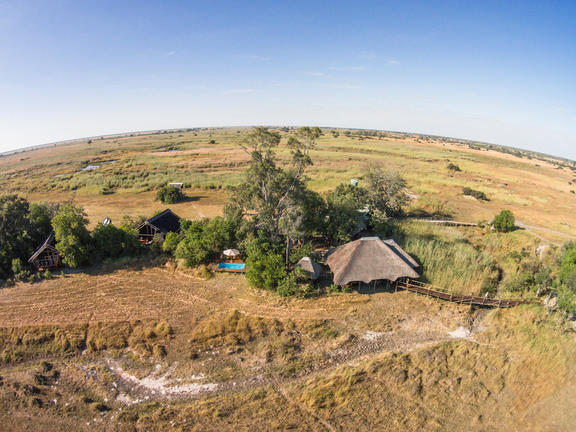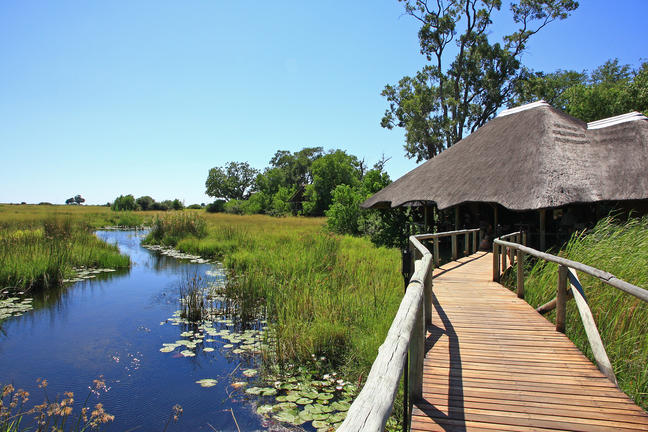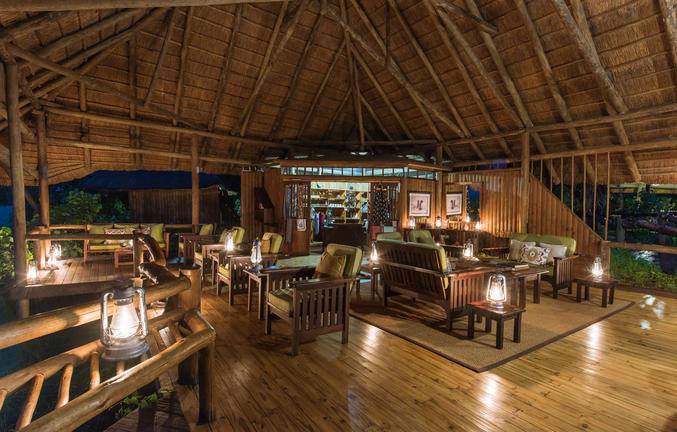 Your Stay
4 Nights
Fully Inclusive - Bed, All Meals, Fees and Activities
All Drinks (excl Premium Brands) Included
Fast Facts
Safari Lodge
Spoken Languages: English
No. Rooms: 8
Special Interests: Birding, Nature, Star Gazing, Wildlife

Little Sable
| Khwai
The intimate, tented retreat is located amid the shimmering grasslands of the Khwai Private Reserve, one of the best-managed concessions in the greater Okavango Delta. Up here, there's something to see around every corner and a different activity to enjoy every day, from classic game drives to mokoro trips and boat safaris. And the best bit of all is that this iconic safari experience is all yours for an extremely affordable price.
This unfussy camp has 8 rooms all simply furnished with a touch of quirkiness that you would come to expect from a Natural Selection lodge. For many years the lodge has been a site for hosting photographic trips, a result of the abounding wildlife populating the grasslands and wetlands including road, sable, crocodile, hippo and elephant. This is the perfect place for enjoying classic safari components at affordable rates.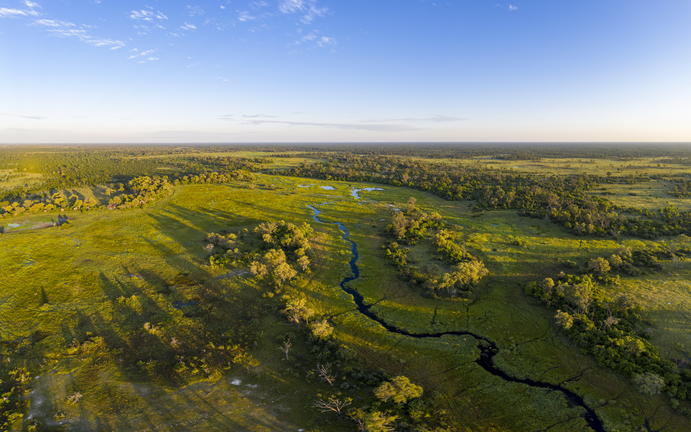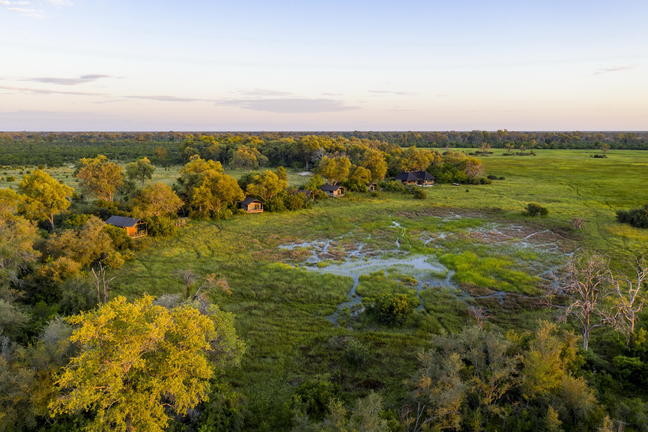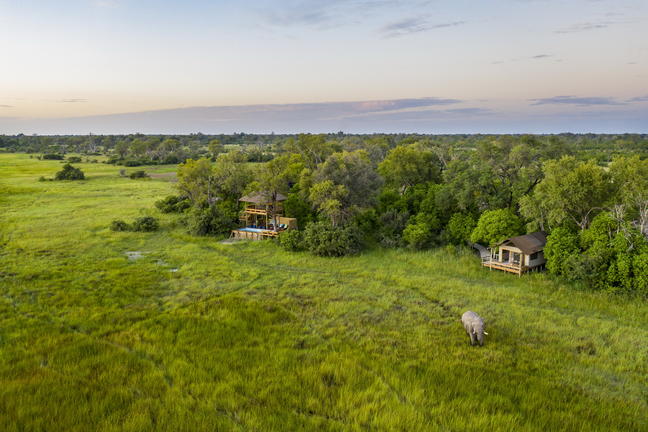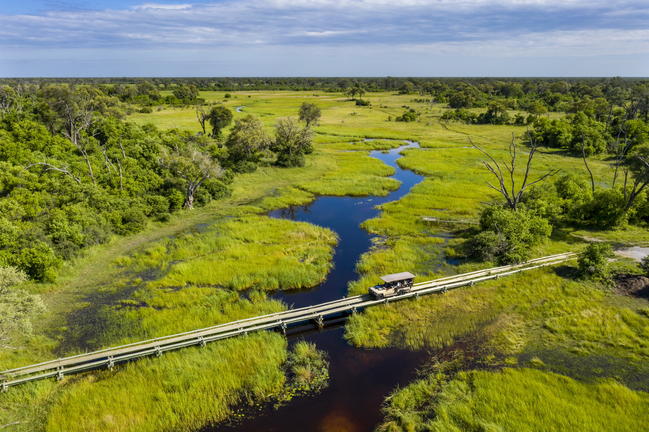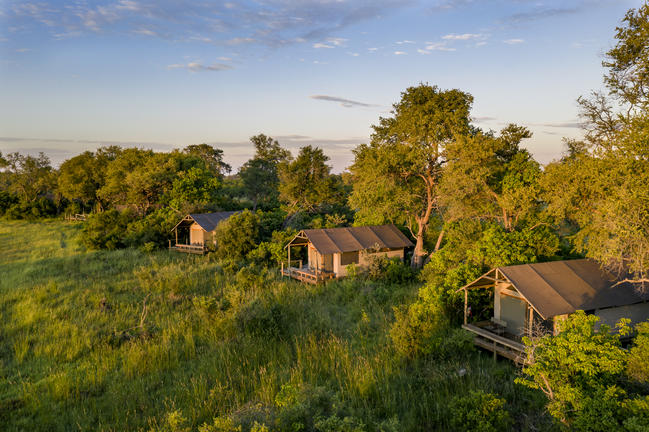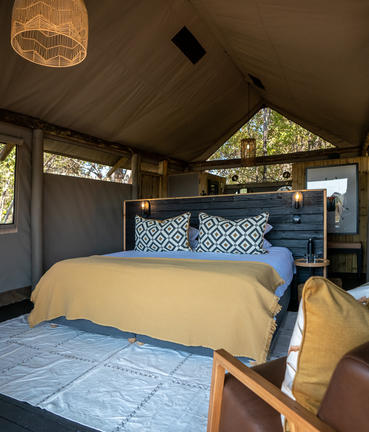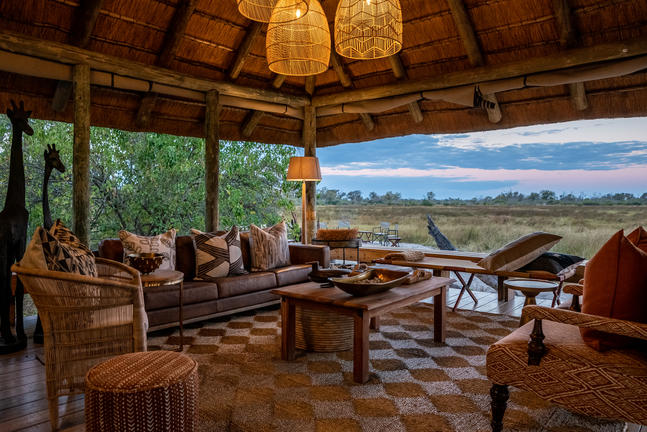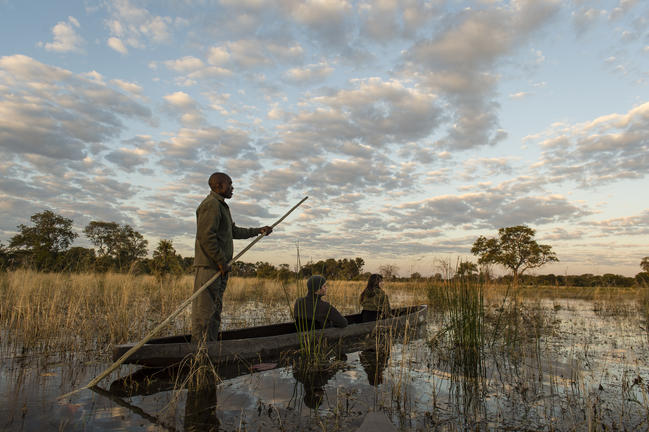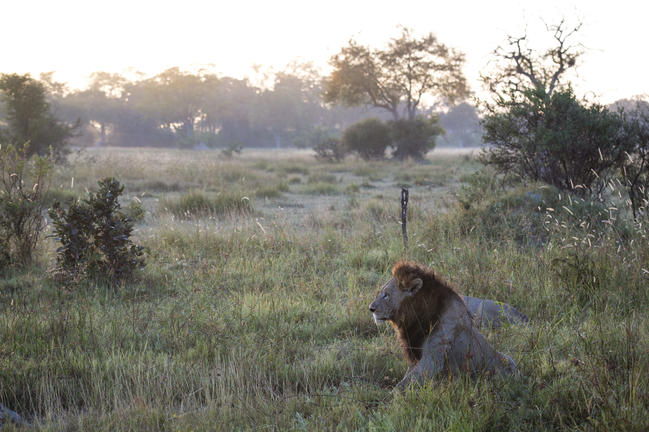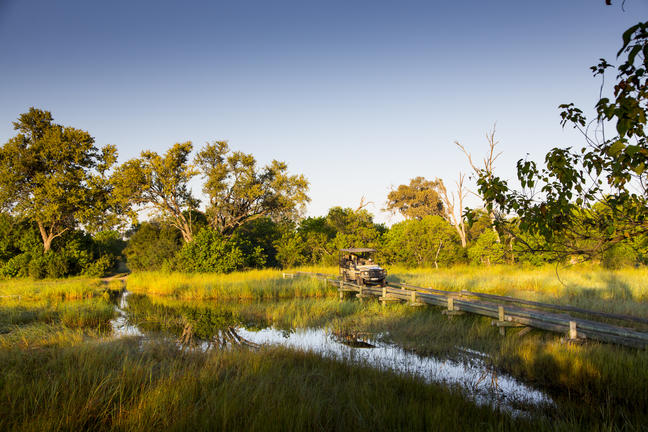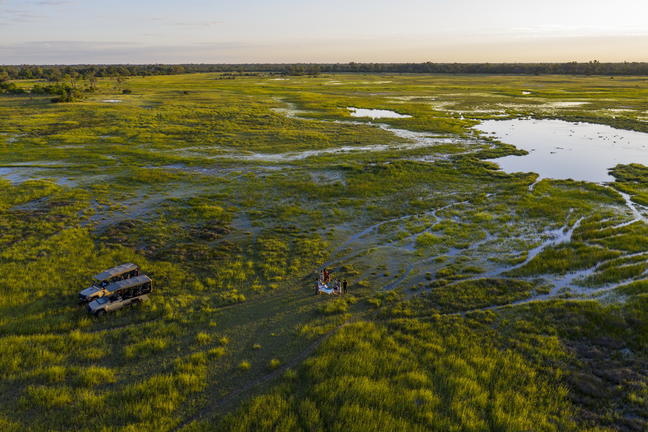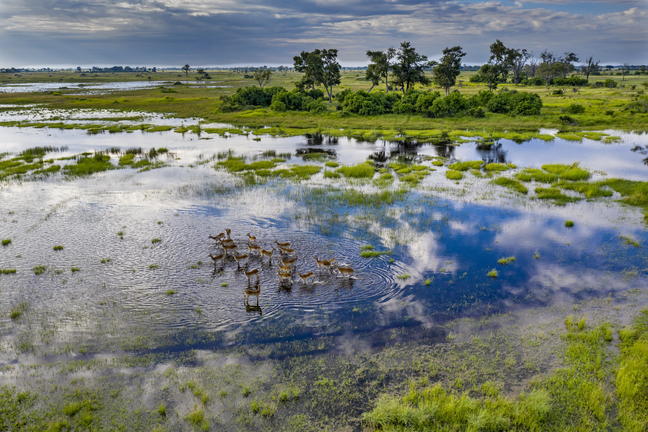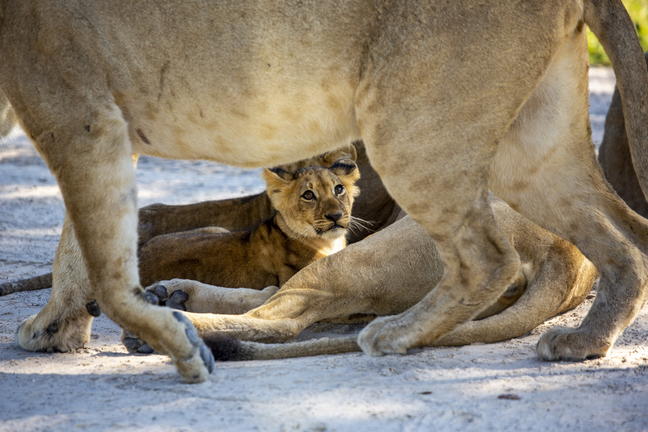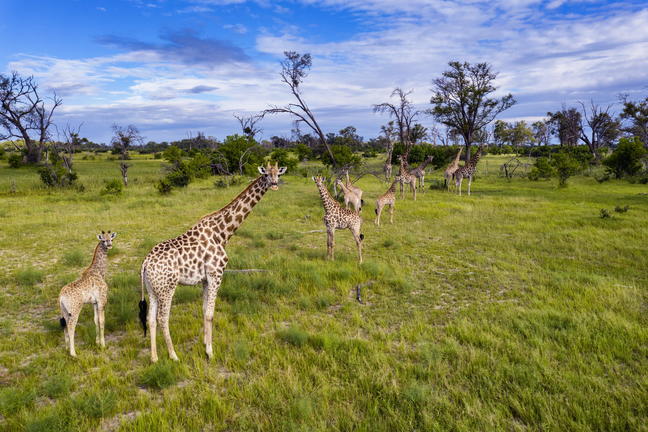 Your Stay
3 Nights
Fully Inclusive - Bed, All Meals, Fees and Activities
All Drinks (excl Premium Brands) Included
Fast Facts
Lodge
Spoken Languages: English
No. Rooms: 8
Special Interests: Birding, Leisure, Nature, Relaxation, Wildlife

Mapula Lodge
| Ng12 Concession
Located just outside of Moremi Game Reserve, deep in the Okavango Delta, lies Mapula Lodge. Boasting 9 luxury chalets with unique and quirky locally handcrafted furnishings the atmosphere is natural and earthy.
The main area's comfortable viewing deck, with soft inviting sofas, overlooks the hippo-filled lagoon. The cooling pool invites you to survey the beautiful tranquil vistas from a relaxed position.
Game viewing, in open vehicles, is particularly good in this area; the majestic riverine flora around the lodge is home to a huge variety of birds. Being in a permanent water area, Mapula Lodge's water activities include poling mokoro's peacefully through lily-filled channels. Walking safaris are offered with experienced guides; night drives offer a change of spotting the nocturnal species of the area. Hot air ballooning and scenic helicopter flights can be arranged at an additional cost.
The following recent comment says it all: "WOW WOW WOW. Do I need to say more? We loved this place and the wonderful people. This is definitely a place for people who are serious about their game viewing. The enthusiasm and the passion that is shown by the guides and the trackers, is unbelievable".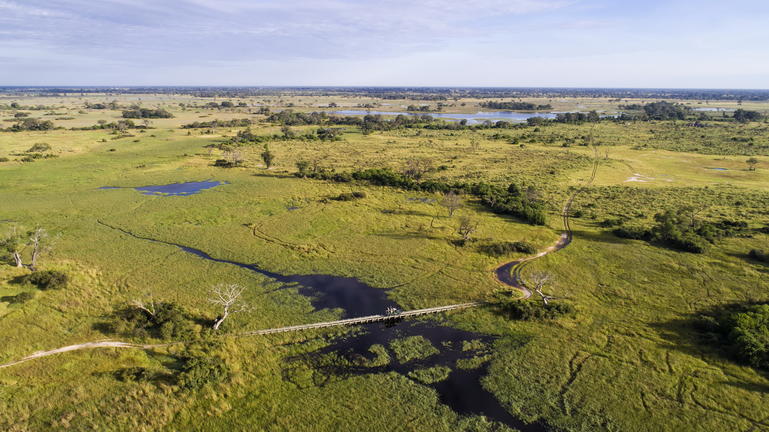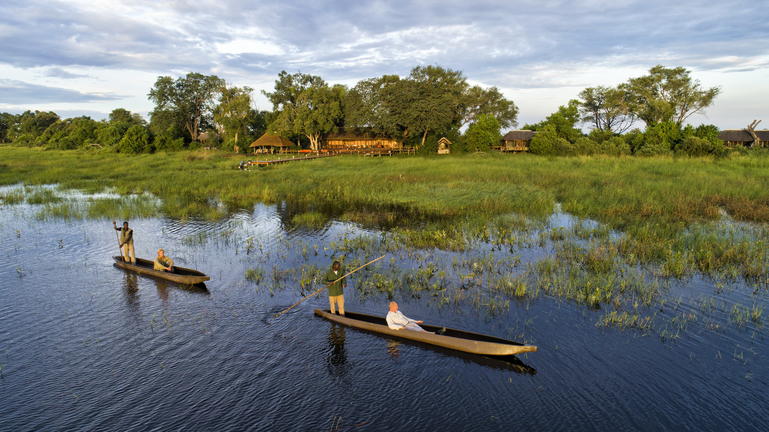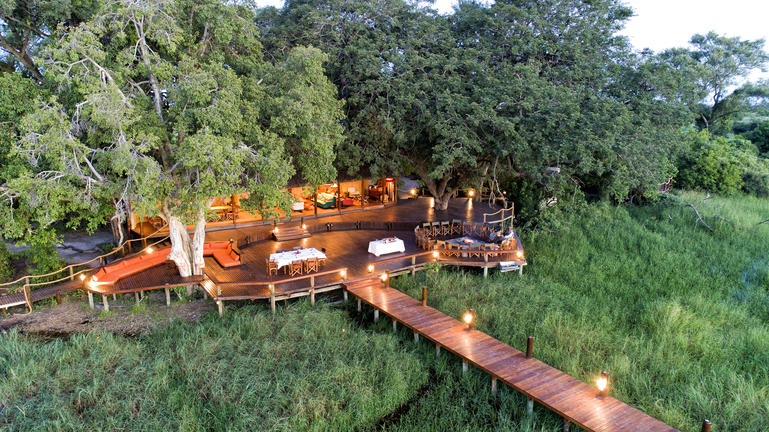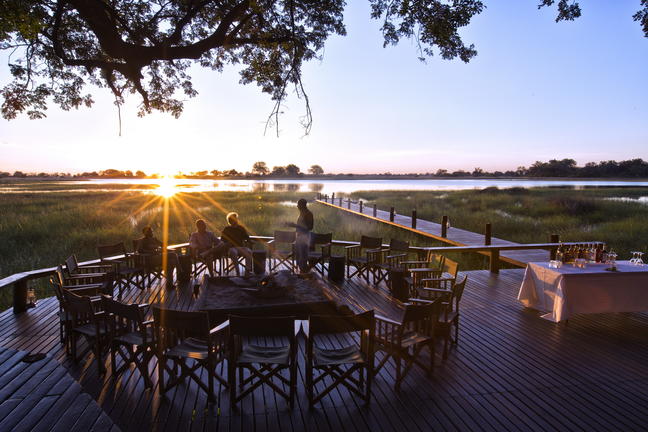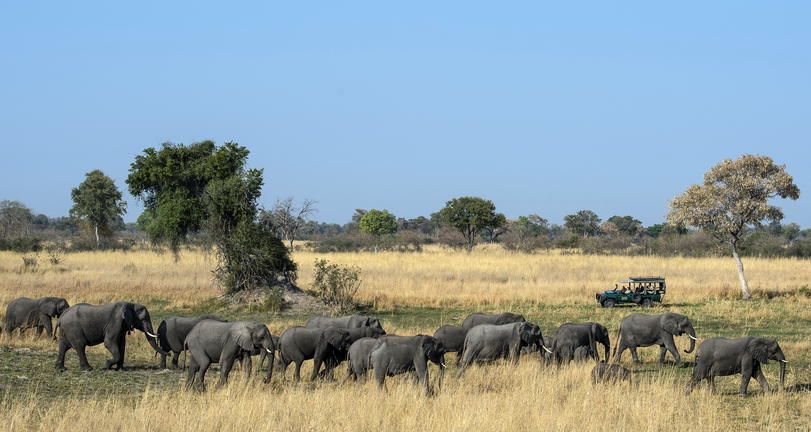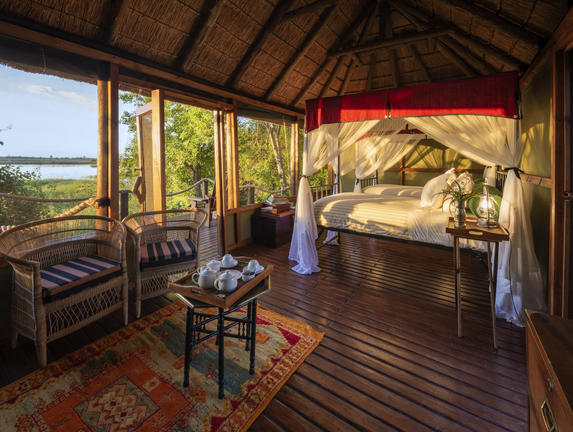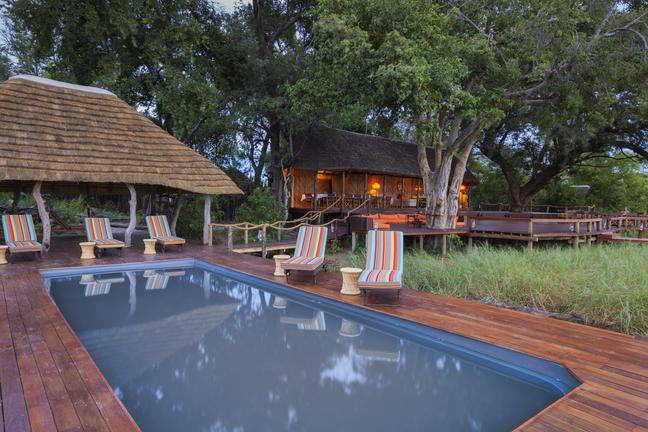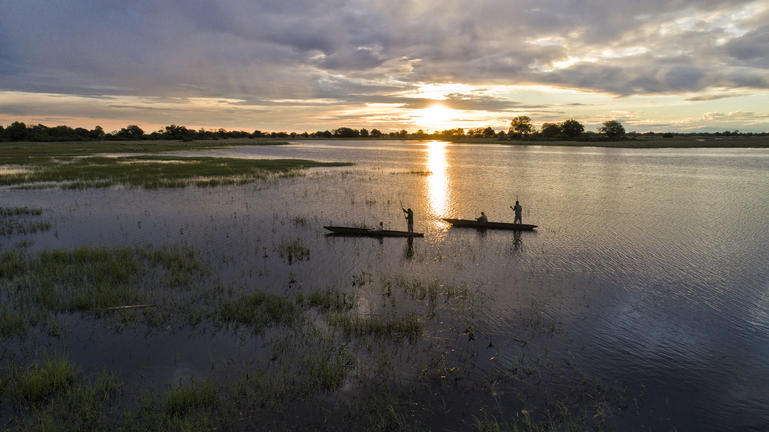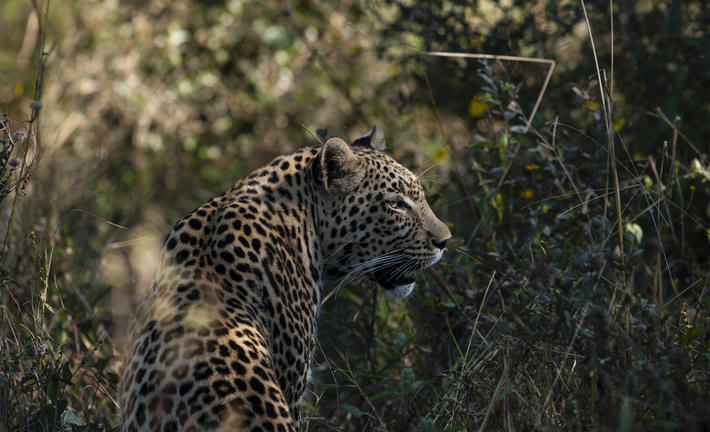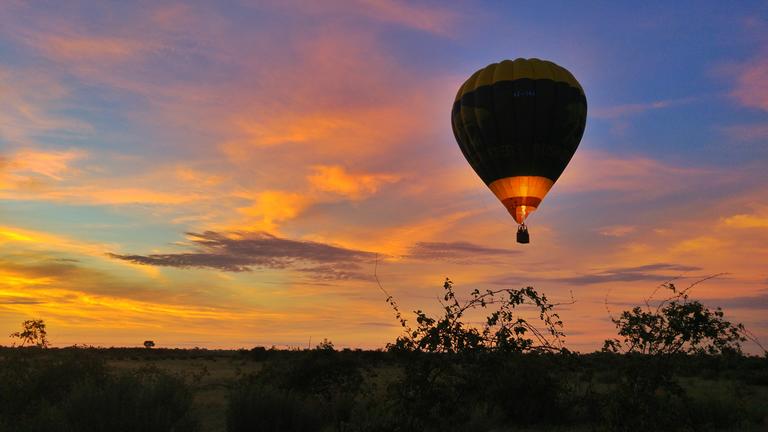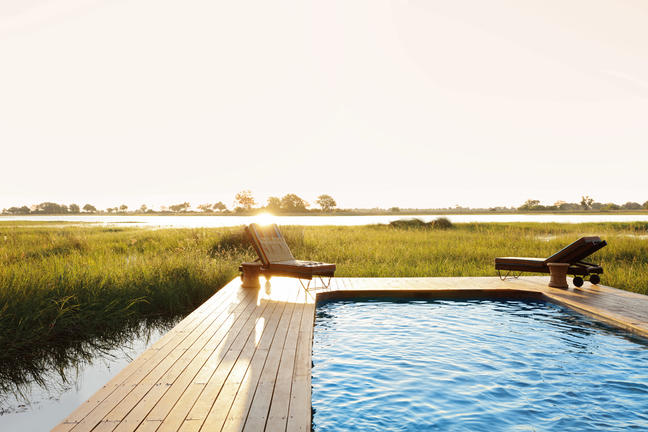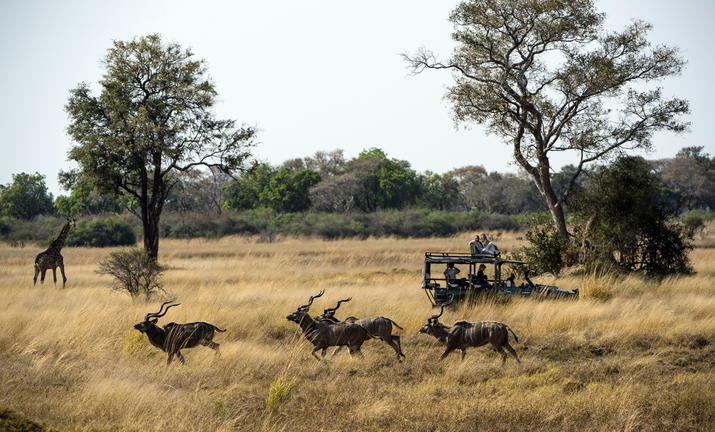 Your Stay
4 Nights
Fully Inclusive - Bed, All Meals, Fees and Activities
Fast Facts
Lodge
Spoken Languages: English
No. Rooms: 9
Special Interests: Adventure, Big 5, Birding, Fishing, Flora, History & Culture, Indigenous Culture / Art, Leisure, Nature, Relaxation, Star Gazing, Wildlife

Camp Kalahari
| Makgadikgadi Pans National Park
Camp Kalahari sits among acacias and Mokolwane palms on the edge of the Makgadikgadi Salt Pans. A relaxed, family-friendly camp, ideal for those seeking fun and adventure, without sacrificing comfort or style.
The camp is an eclectic mix of original African furnishings paired with traditional campaign furniture and colonial antiques. Guests can relax in the traditional lounge/dining area, or cool off in the large swimming pool. All 12 spacious Meru tents - 6 twin, 4 double and 2 family tents, are en-suite and furnished with rich textiles, Moroccan kilims, and four poster beds.
Guests can enjoy a range of year-round activities: Get up close and personal with a gang of friendly habituated meerkats; walk with Zu/'hoasi Bushmen for a glimpse into their ancient culture; game drive to experience unique desert wildlife; visit the Fallen Baobab, campsite of Livingstone & Selous and one of Africa's three largest, oldest trees.
Dry season only: quad bike across the lunar expanse of the pans; lie out on the pans as the sun sets; watch the planetarium show unfold with horizon-to-horizon stars.
Wet season only: experience the spectacular migration of zebra and wildebeest, the second biggest in Africa and the last remaining in Southern Africa.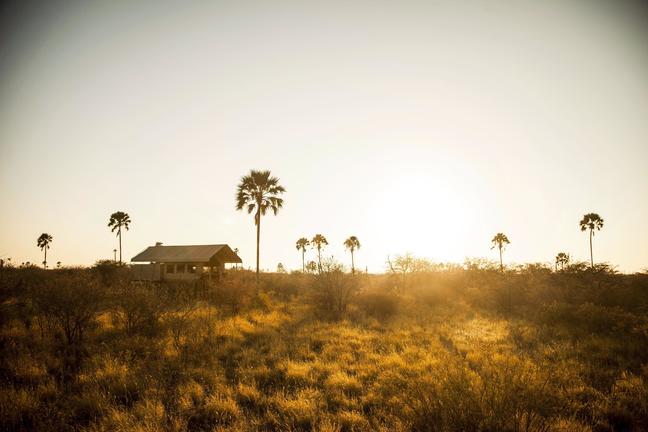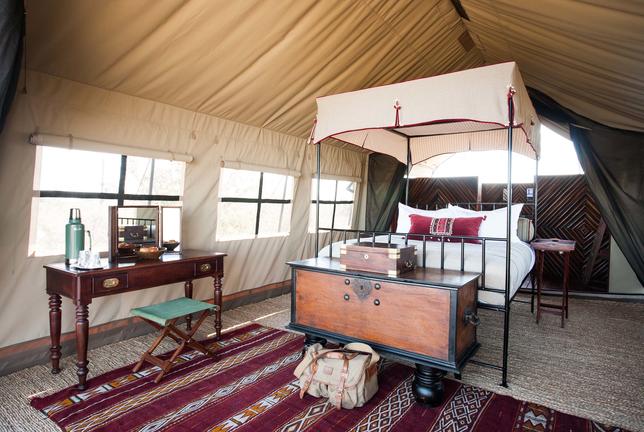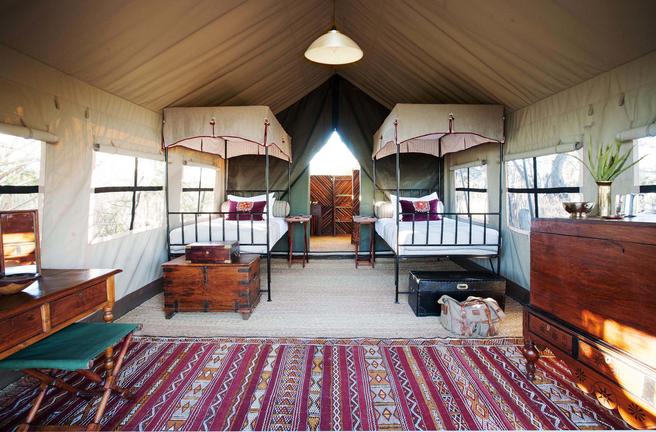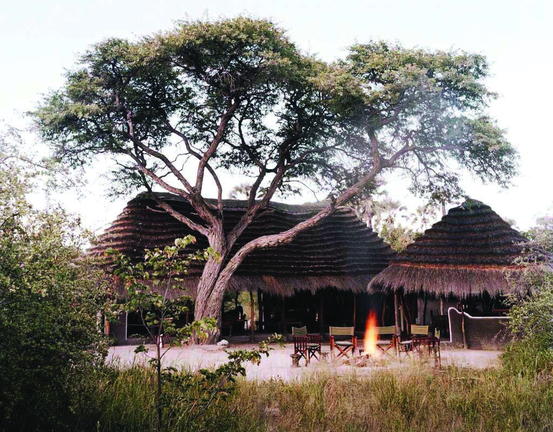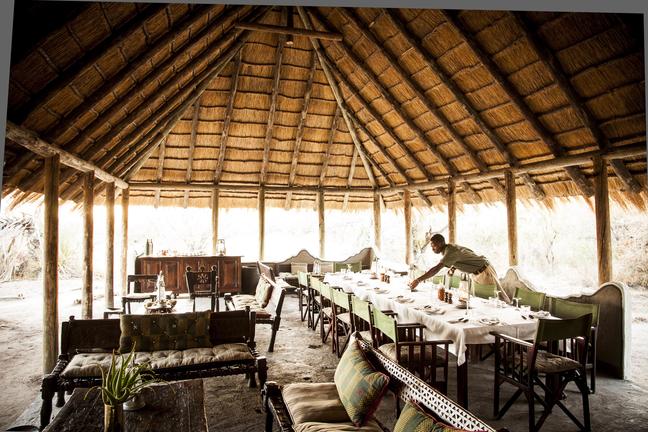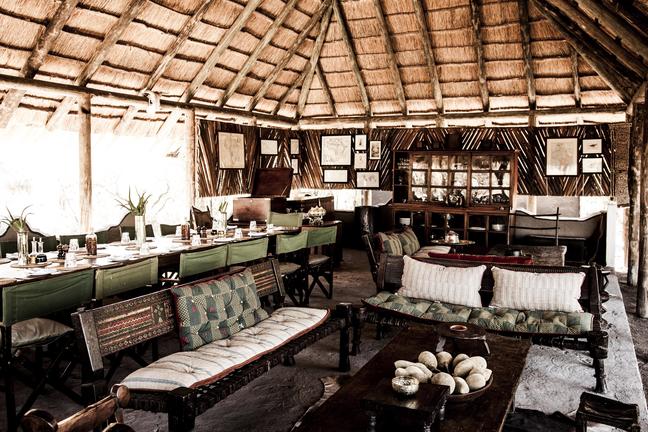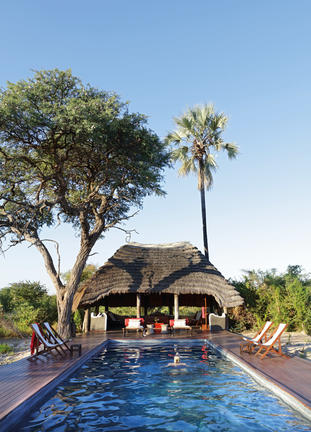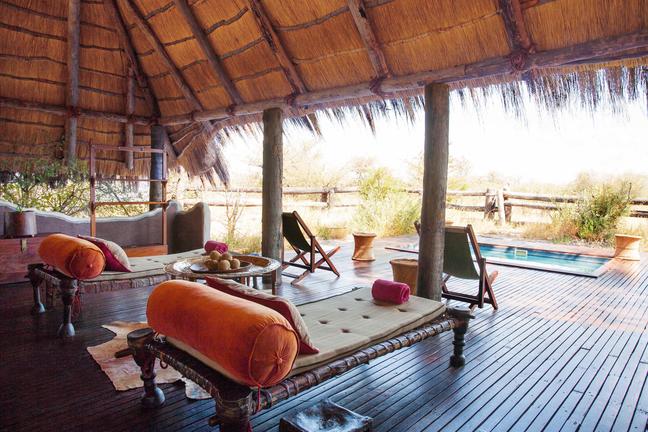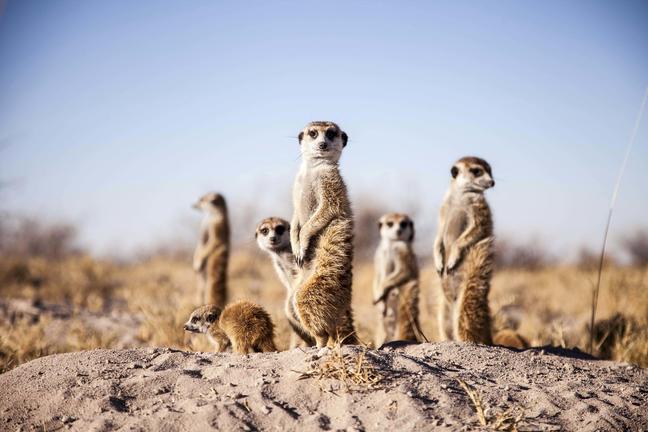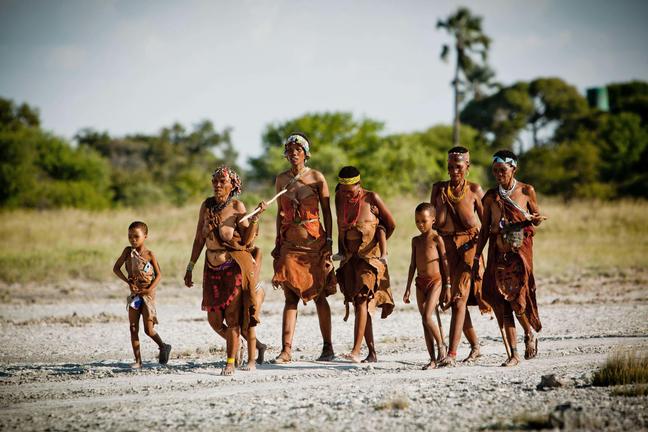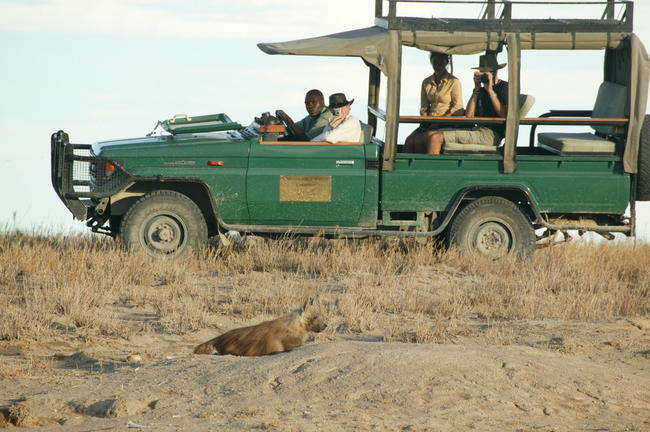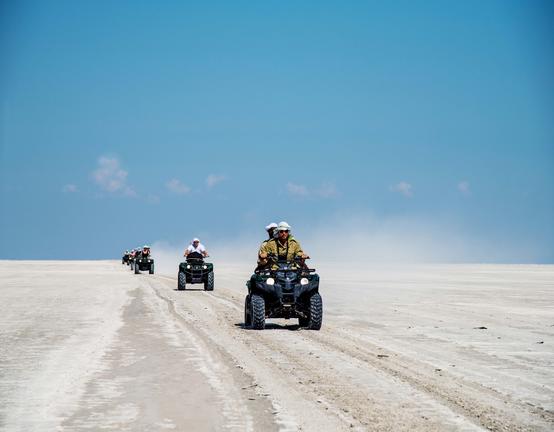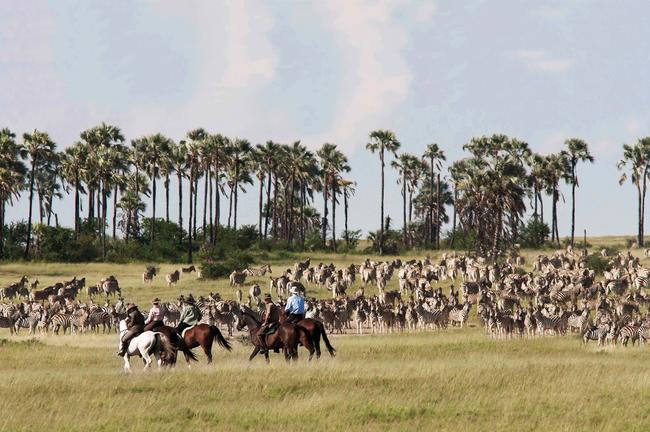 Your Stay
3 Nights
Fully Inclusive - Bed, All Meals, Fees and Activities
Fast Facts
Spoken Languages: English
No. Rooms: 12
Special Interests: Adventure, Birding, Leisure, Nature, Relaxation, Wildlife