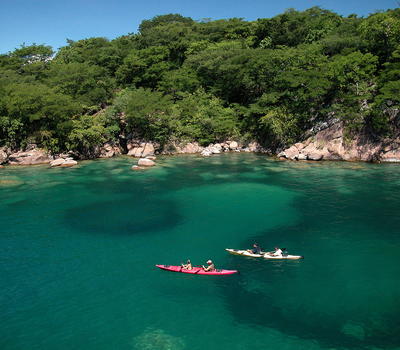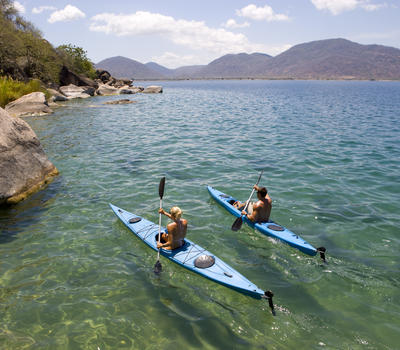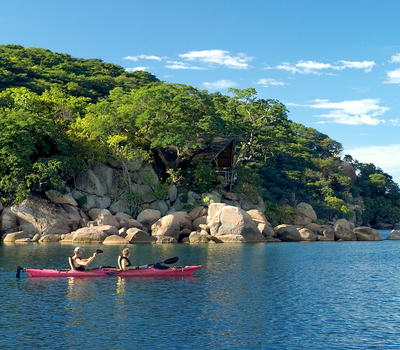 The protected waters of Lake Malawi National Park bring kayaking within reach of anyone, irrespective of fitness or experience. The two-person kayaks are large and stable, and the guides are local residents with an intimate knowledge of the area. Guests with a sense of adventure have the option of kayaking out to Mumbo Island from reception on the beach at Cape Maclear. Guides are available on request.
Show More
Show Less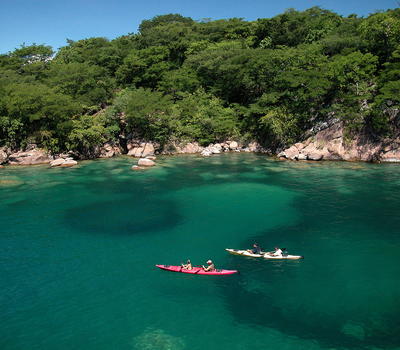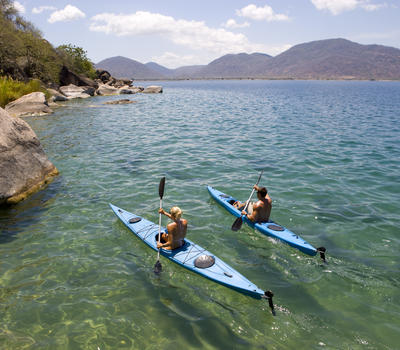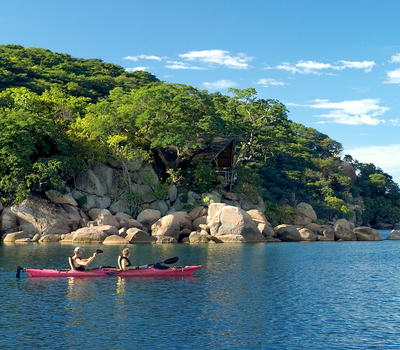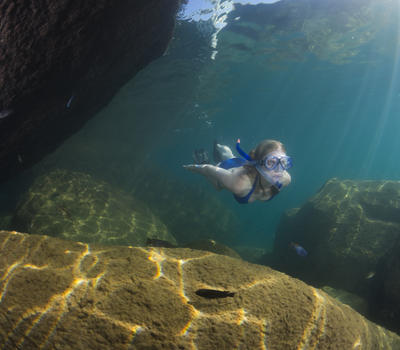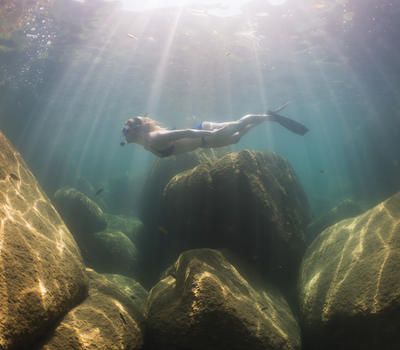 Lake Malawi supports over 2 000 species of freshwater fish – a greater variety than any other lake on Earth. Snorkelling through the islands calm, warm and crystal-clear waters, where the colourful Cichlid fish, coupled with the massive granite boulders that make up much of the underwater terrain, make for a truly remarkable and unusual snorkeling experience. The island's only mammals - the Spotted-neck Otter - are remarkably tame and sometimes join guests for a swim or snorkel! All equipment is provided.
Show More
Show Less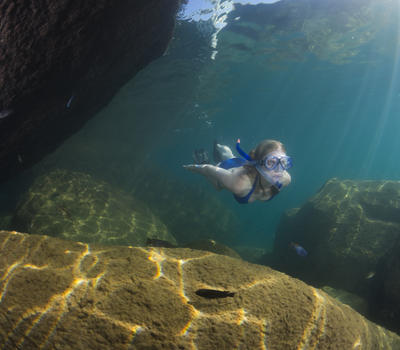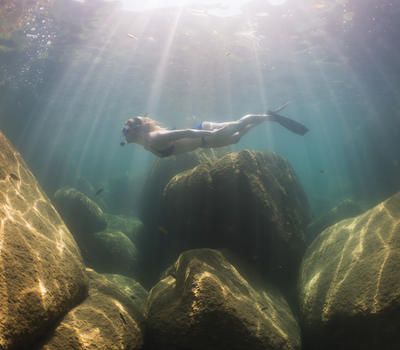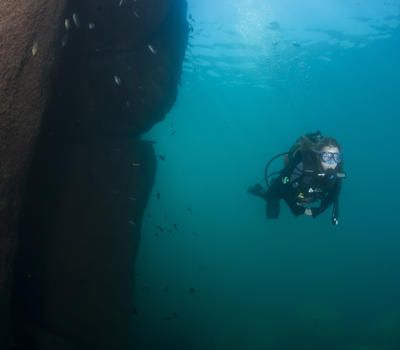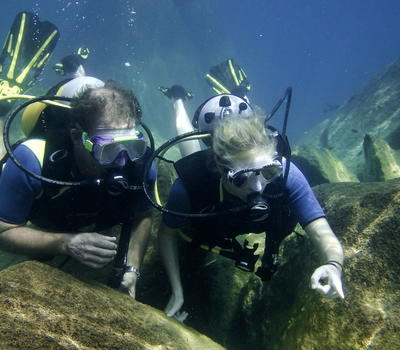 Experience an underwater world of giant granite boulders and hundreds of multi-coloured freshwater tropical fish! Lake Malawi is a great place to Scuba dive, ideally suited to beginners or those who prefer relaxed diving with no dangers. Mumbo is a PADI registered resort, offering beginner, advanced and specialty courses, as well as gear hire and casual dives. At additional cost (includes equipment hire).
Show More
Show Less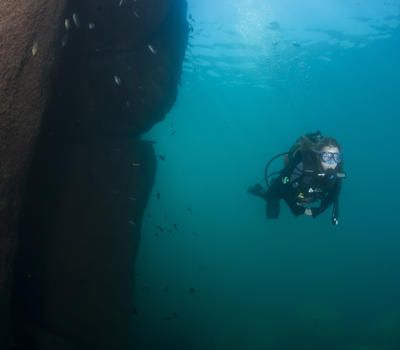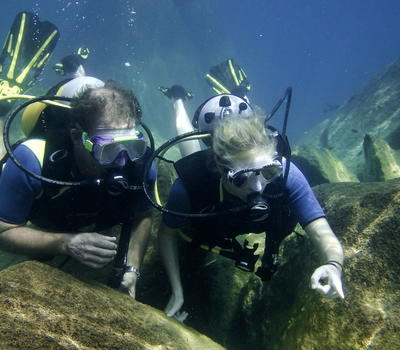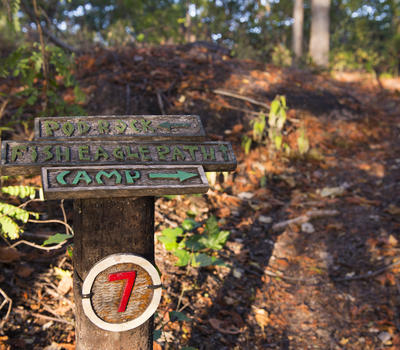 Five different nature trails weave their way through the massive granite boulders that constitute the island. The island is heavily wooded, hosting baobab (Adansonia digitata) and several species of Ficus, Sterculia, Khaya, Albizia and Brachystegia. A map is provided in every tent and extras are available at the bar. There are no poisonous snakes or dangerous animals on Mumbo, so you can walk anywhere with confidence and are rewarded by magnificent views. Our guide will take a guided walk every morning at 9:30 on request.
Show More
Show Less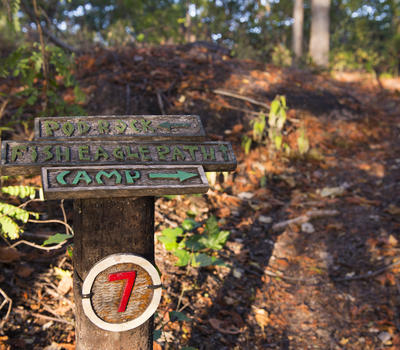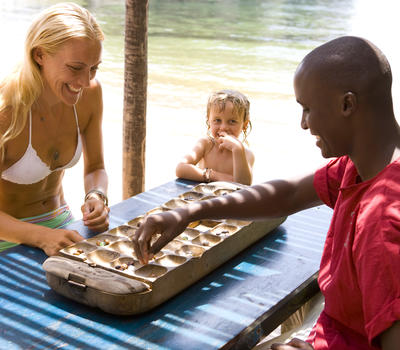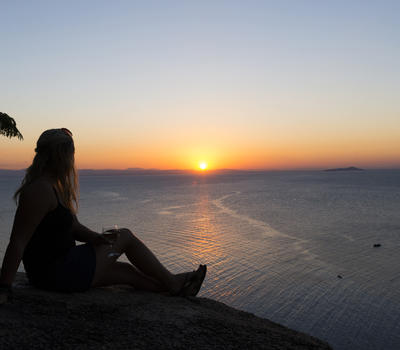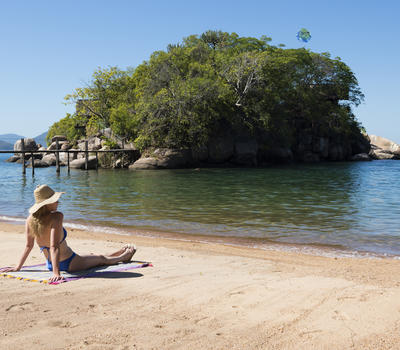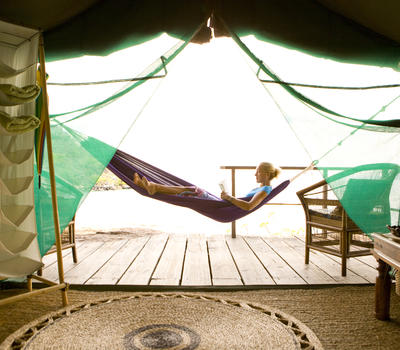 Of course no visit to Mumbo Island is complete without taking the opportunity to just relax and unwind. The sense of peace and tranquility, provided by the islands location, makes it the perfect place to simply lie back and take in the breathtaking scenery of Lake Malawi. Whether it be swinging in the hammock on your private deck overlooking the lake; reading a book in the comfy shaded lounge deck; or learning to play the local game of bawo, Mumbo Island is a place where you can experience total relaxation.
Show More
Show Less