Khwai River Lodge, A Belmond Safari, Botswana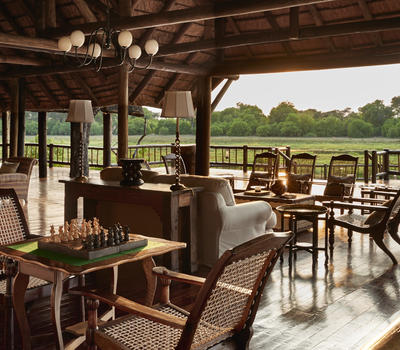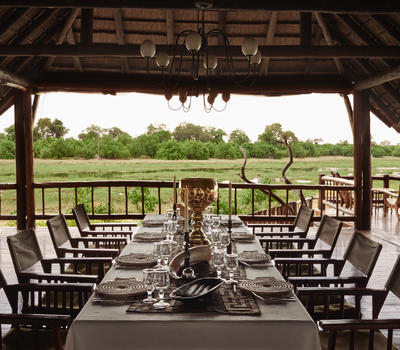 Dining at Belmond Khwai River Lodge
Be it in the open-air or within our covered dining area, Belmond Khwai River Lodge offers a truly memorable dining experience. In the heart of the safari experience, surrounded by wildlife, enjoy delicious cuisine created by our skilled chefs.
The restaurant offers something for everyone all day and our chefs will also gladly prepare picnics for you to take on a game drive.
Game drives often start early. You will be woken with a light breakfast to enjoy in your tent before setting off on your drive.
Restaurant times:
Early breakfast (served around 6am)
Light snacks, tea and coffee on morning activity
Midday meal is served between 10h30-13h30
Afternoon tea (served around 4pm)
Drinks and snacks on afternoon activity
Dinner (served around 8pm)
Show More
Show Less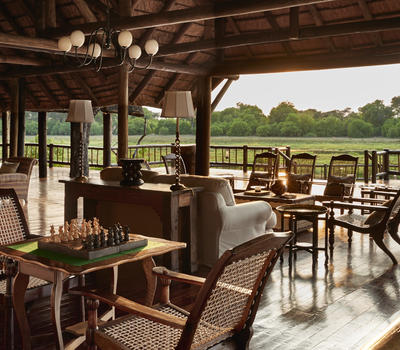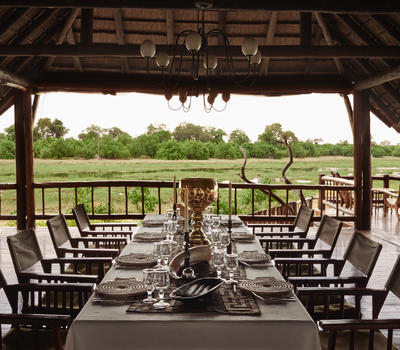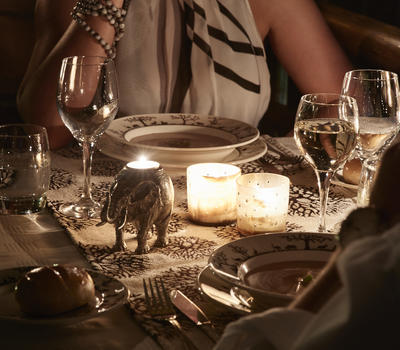 Enjoy superb cuisine, fine wine and discreet service with an intimate romantic dinner served on the deck of your tent beneath the African sky. (additional costs apply)
Show More
Show Less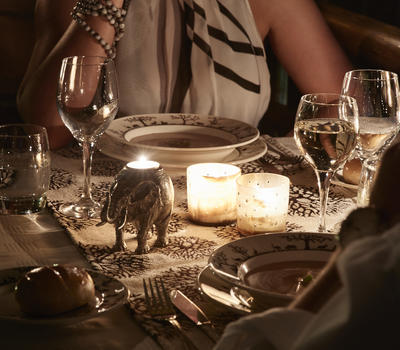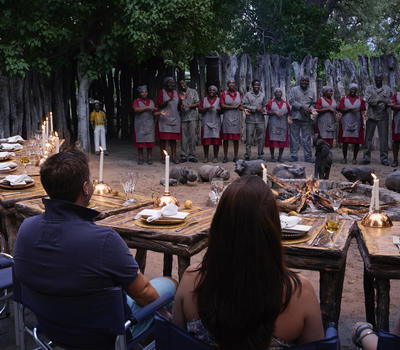 African Boma experience (place of eating)
A dining experience second to none in a traditional Boma, best translated as a traditional meeting place, where senior tribe/community members would traditionally get together for the "Kgotla" or meeting. Typically traditional food dishes would be served during or after these get-togethers in the Boma.
The Boma has two entrances, one more hidden than the other to ensure the safe passage of tribe elders or the chief should any threat arise. The Boma offers spectacular vistas of the African night skies, through the silhouettes of Camel Thorn trees and Acacia nigrescens, which have been incorporated into the design.
Show More
Show Less