Royal Madikwe Luxury Safari Lodge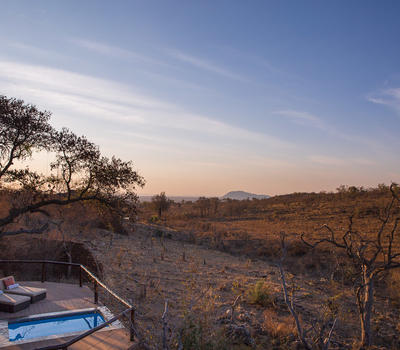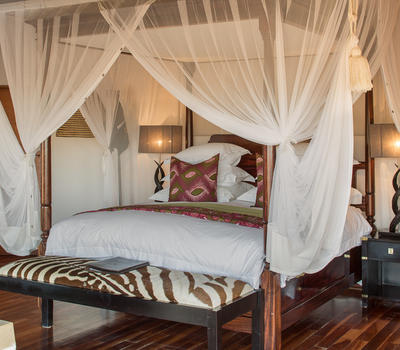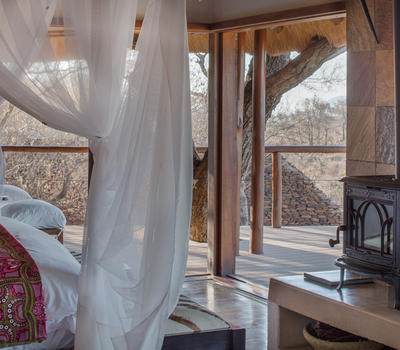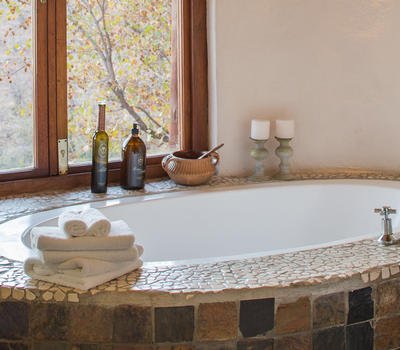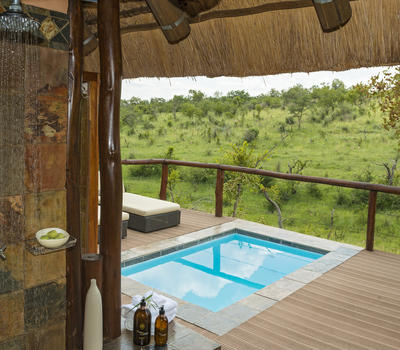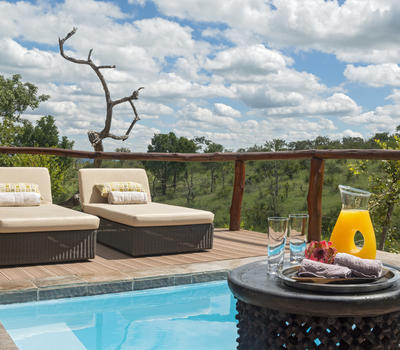 A discovery of elegance and tranquillity set seamlessly alongside an ancient game path teeming with wildlife, the Naledi Suite embraces the earthy tones and organic textures of the breath-taking wilderness surroundings offering an intimate retreat for couples and friends alike; or booked in conjunction with The Sovereign House to create an exclusive family experience.
A thoughtful affinity of interior sophistication and the ageless natural beauty paints a picture of serene luxury with lavish furnishings draped in the finest linens and subtle splashes of colour to awaken your senses. This beautifully appointed one-bedroom suite encompasses all the creature comforts you need to delight in your African wonderland.
Under the dappled shade of a time old Blackthorn Tree, the comfortable alfresco lounge creates a restful space to retreat to between safaris, while the plush sun loungers on your private terrace lure you in to soak up the African sunshine aside your crystal-clear, naturally heated plunge pool.
Quieten your mind to the sound of nature and revel in her soft melody…
Show More
Show Less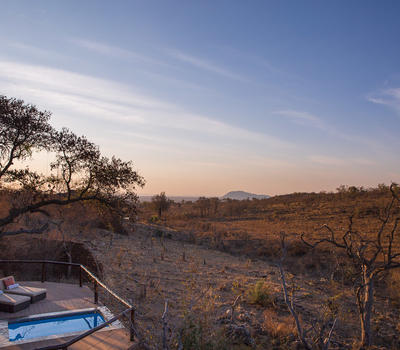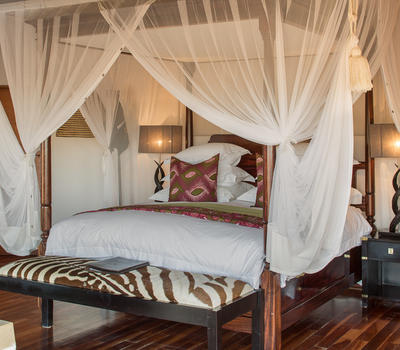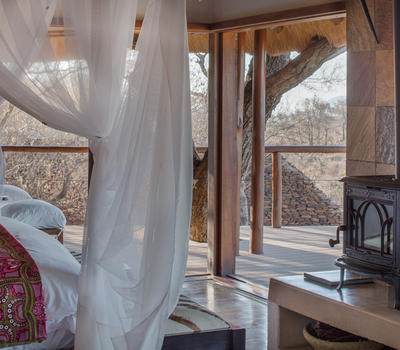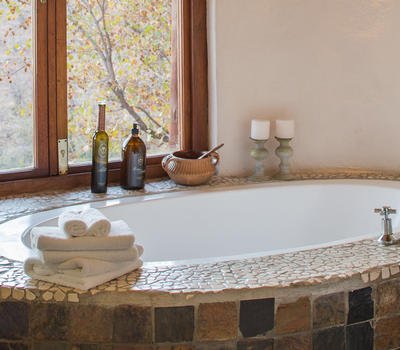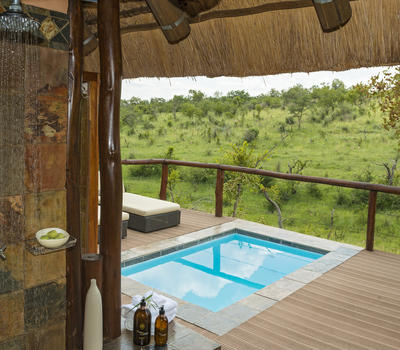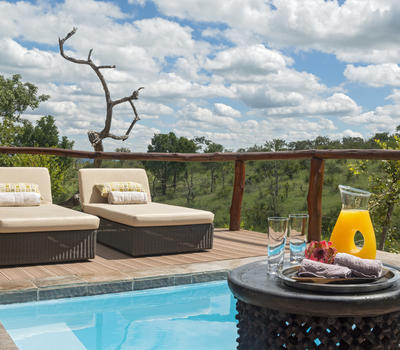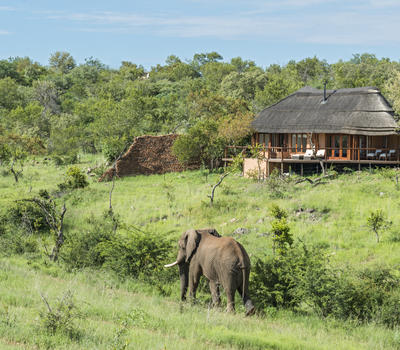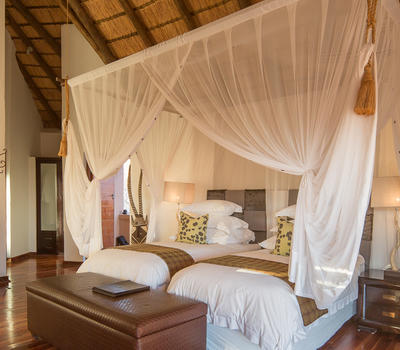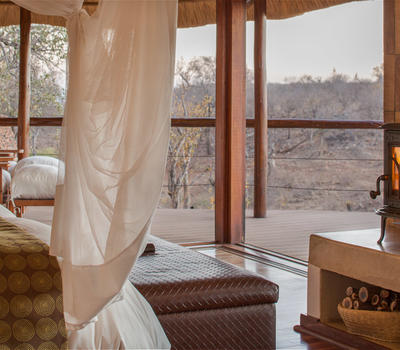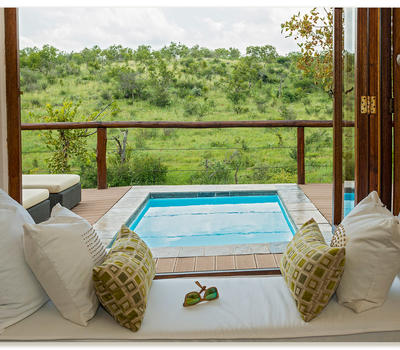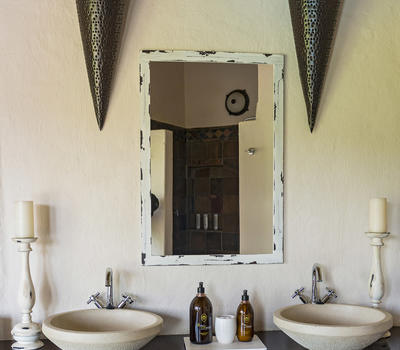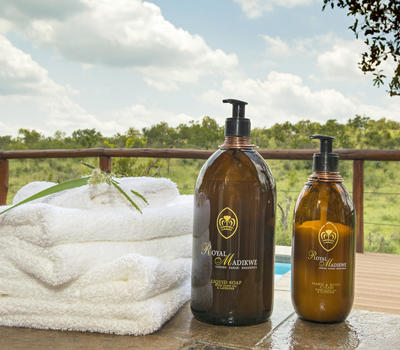 A translation of ageless beauty in a seamless fusion of wilderness and earthborn novelties. The Korone Suites' charm lies in its' graceful luxury, extrinsic restful spaces and the resonating clipitty clop of playful hooves treading over the ridge on route to the Royal waterhole.
This beautifully appointed one-bedroom suite embraces subtle touches of colour to lift your mood while the grey undertones and natural elements create a tranquil space where you feel comfortable and at home in amongst the plush sitting areas all overlooking the abounding ancient game path beyond your spacious private terrace boasting a naturally heated plunge pool and lavish sun loungers.
Rejuvenate under the open-air rain shower and immerse yourself in nature. Rest, retreat, relax and quieten your mind to the outside world…
Show More
Show Less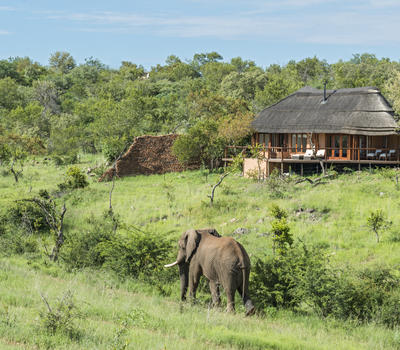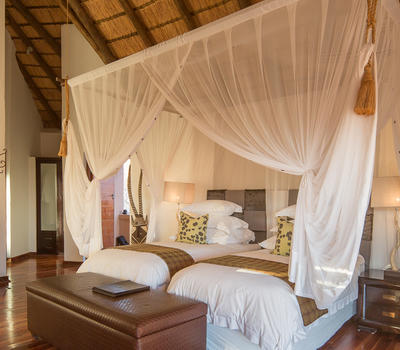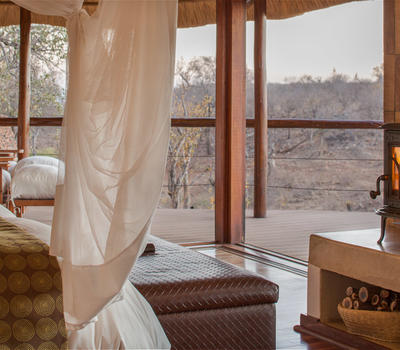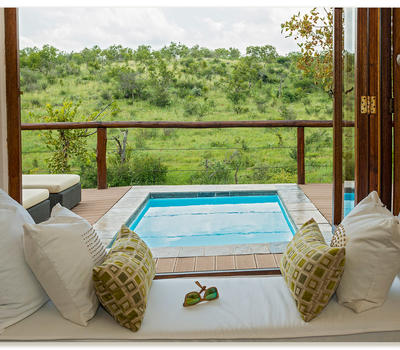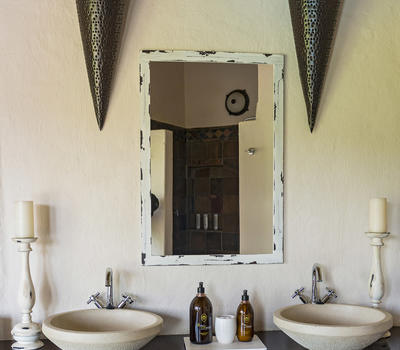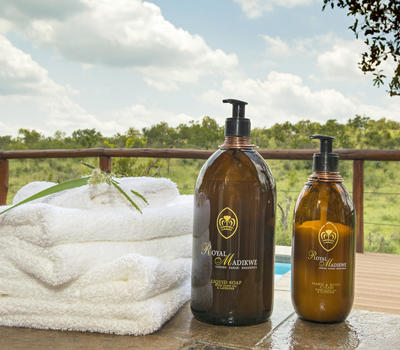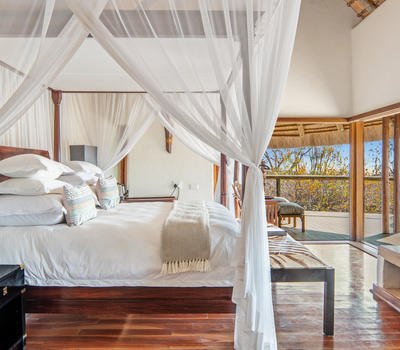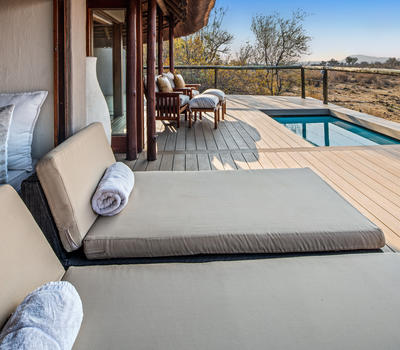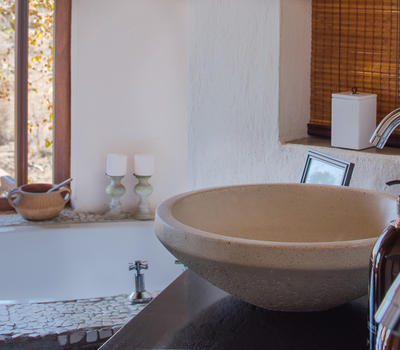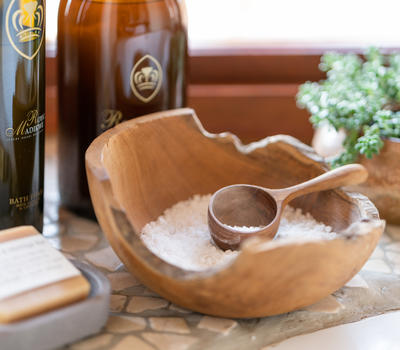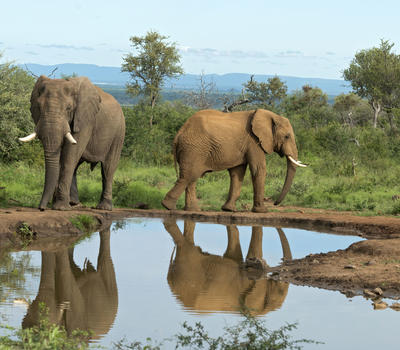 The Lenyalo Suite is a salutation of romance encapsulated in a sumptuous one bedroom suite where couples find themselves immersed in nature and surrounded by the raw beauty of Africa, with all the luxurious creature comforts needed to forge an unforgettable experience.
The authentic detail and natural colour palates give rise to delicate touches of vibrance inspired by the vivid backdrop surrounding this beautifully appointed suite. A collaboration of modern and antiquated pieces come together in a serene space where time seems to stand still as you take in the sweet smells and melodic sounds of nature.
Marvel at the unchoreographed symphony of wildlife a mere 20 meters from your private terrace at the edge of the waterhole while finding solace from the midday heat in your crystal clear plunge pool. Every part of this exquisite suite celebrates the mesmerising views of the waterhole right in front of your private terrace while the vistas in the North boast an endless backdrop of vast open grasslands dotted with Inselbergs.
Soak up the sunshine all year round on your plush sun loungers or retreat to the shaded alfresco lounge for an afternoon of relaxation, with your only interruption being a flurry of fauna prancing around the waterhole.
Surrender to blissful tranquillity, boundless beauty and an accolade of abounding wildlife at your doorstep..
Show More
Show Less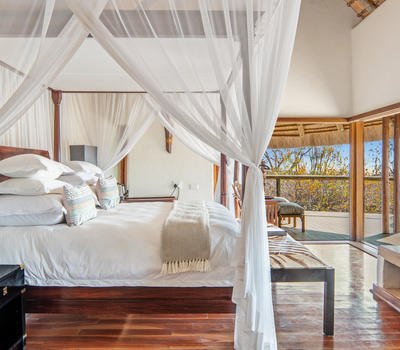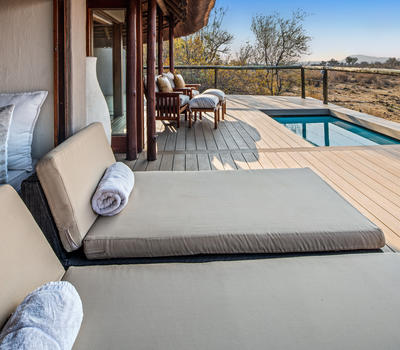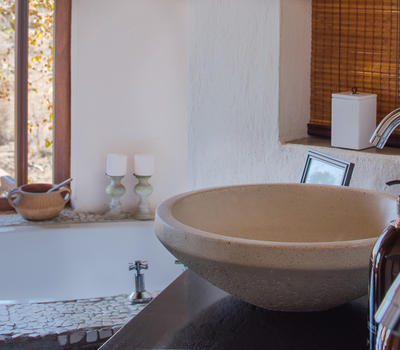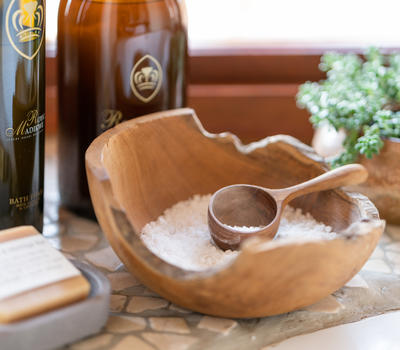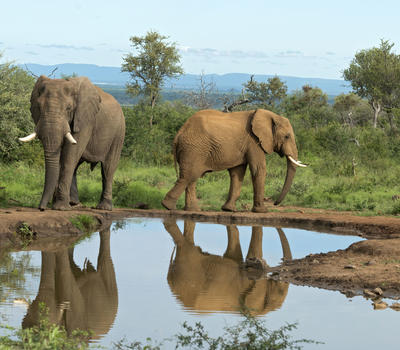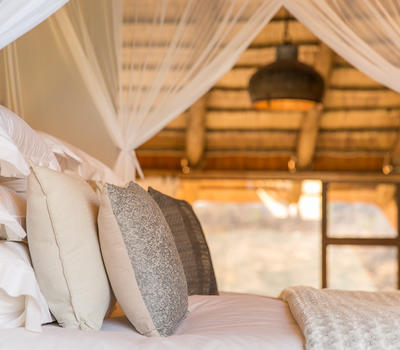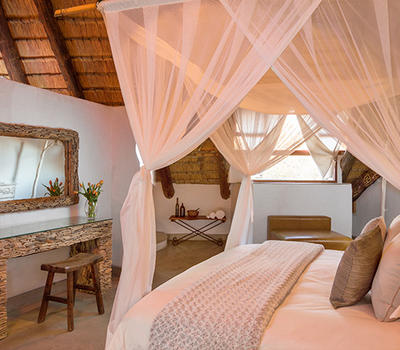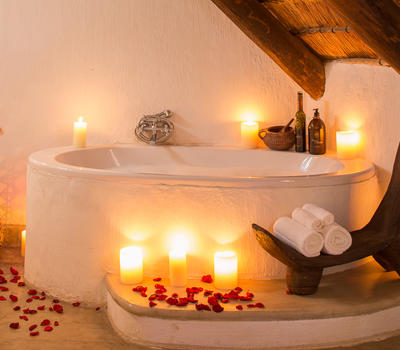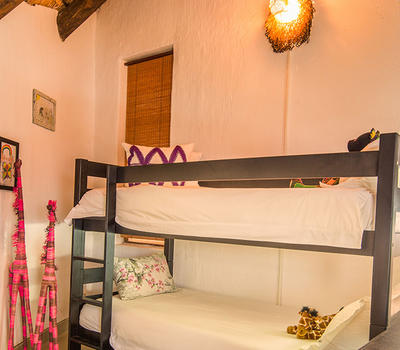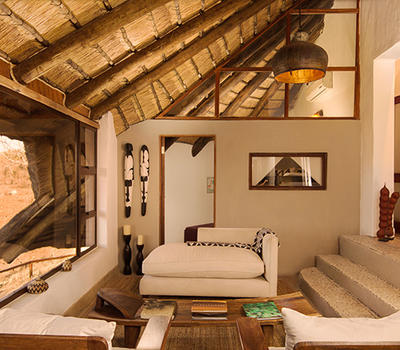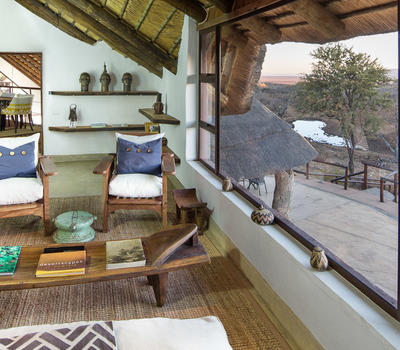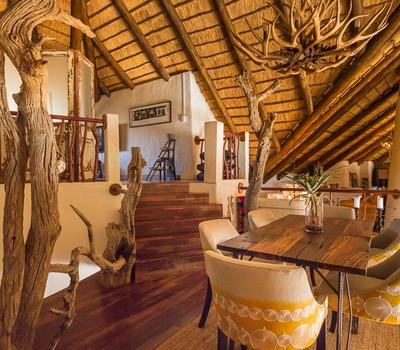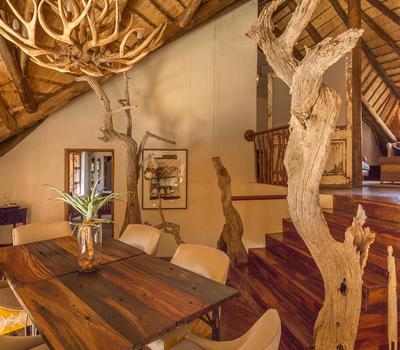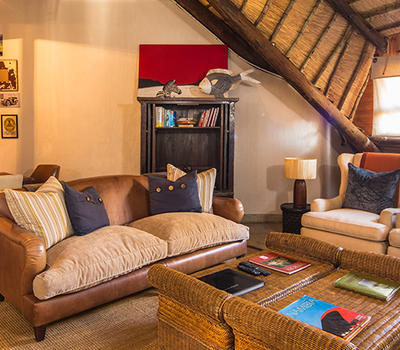 A flirtation with the untamed wilderness! The Emperor Suite is a charming, spacious two bedroom family suite conveniently located on the second floor in the Clubhouse, boasting spectacular views of the Royal waterhole from the elegant sunken lounge which separates the children's' room from the adjacent private dining space and comfortable private lounge.
This enchanting suite is perfectly suited to families with 2 younger children, or couples in search of a lavish, spacious suite, or even a romantic honeymoon retreat. With so many inviting spaces and easy access to the collection of elevated viewing decks just downstairs from your suite, opportunities to rest, relax and rejuvenate are endless.
Thoughtful interiors flaunt an intrinsic natural beauty where one feels at home while close enough to nature to enjoy the abounding Elephant herds frequenting the waterhole, or the dazzles of Zebra dilly-dallying in a playful trot on route to enjoy a refreshing drink.
Indulge your adventurous spirit as you discover a sense of the untamed African wilderness!
Show More
Show Less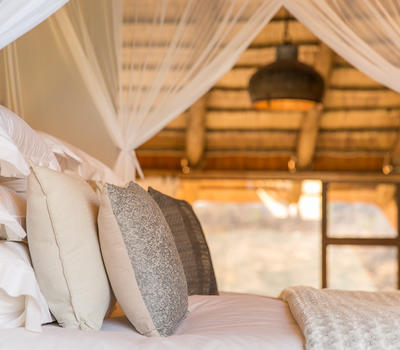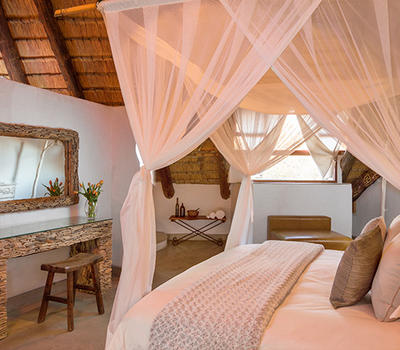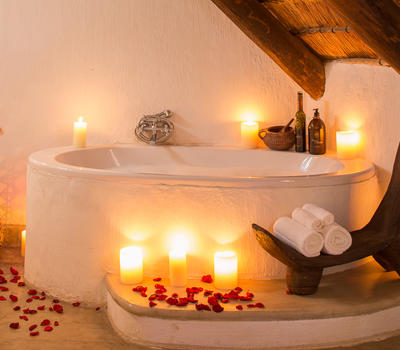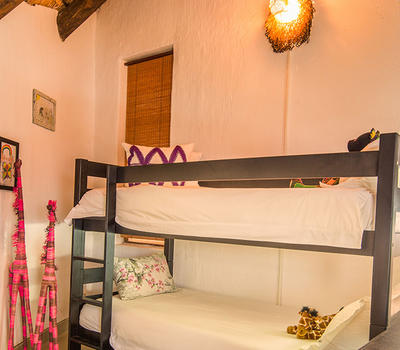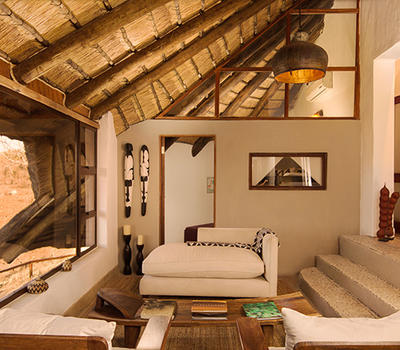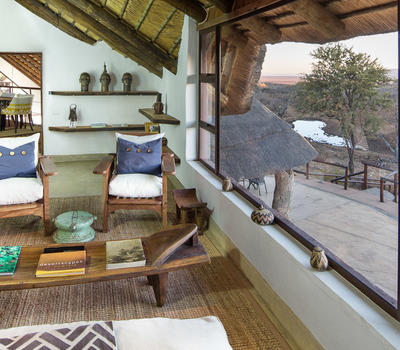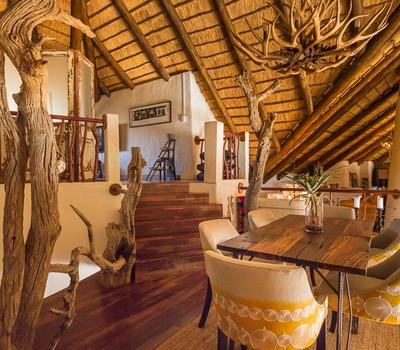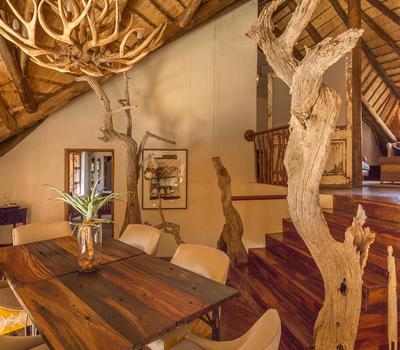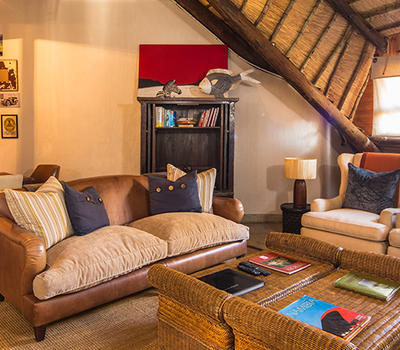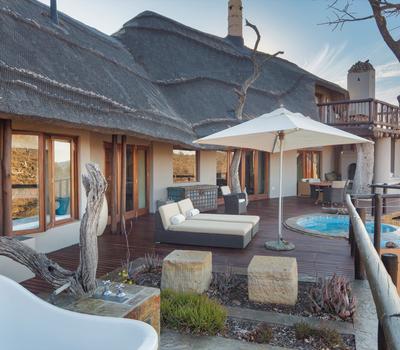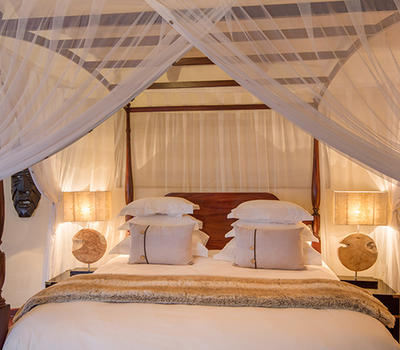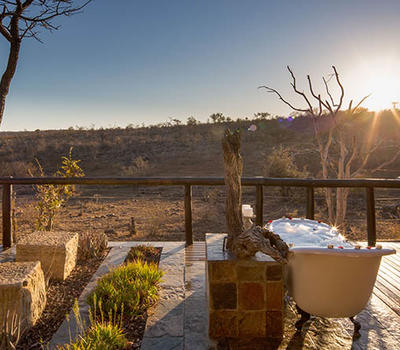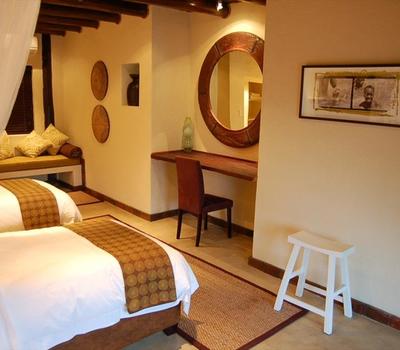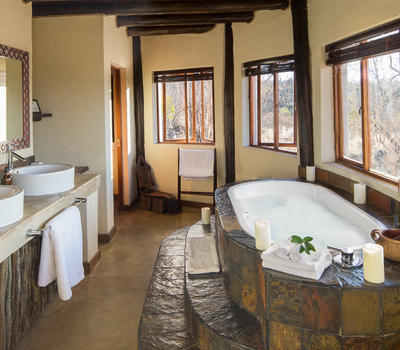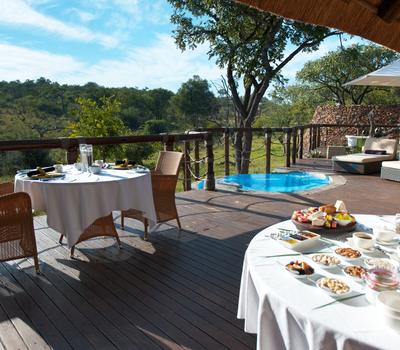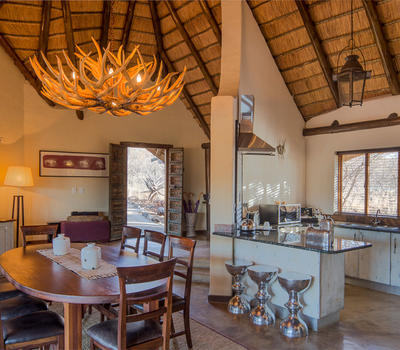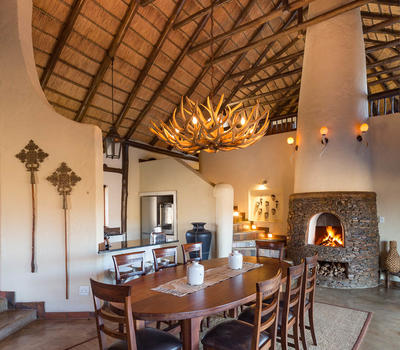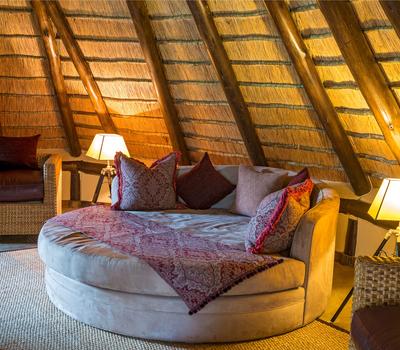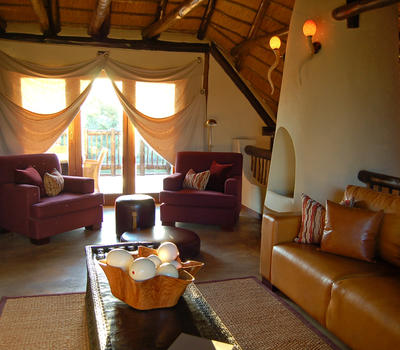 Surrounded by untamed wilderness, this spacious family villa radiates a sense of homely elegance encapsulated by the vast extrinsic spaces and luxuriously sophisticated interiors. Sunlight filters softly through the large glass windows and stack away doors while gently accentuating subtle bursts of colour inspired by the backdrop of the diverse surrounding geography. A thoughtful blend of natural textures and colours complement the enveloping wilderness seamlessly while arousing a feeling of utter peace within.
Awaken your senses to the quiet whispers of nature where you'll find the lavish two bedroom Royal Villa nestled effortlessly in the dolomite rich valley, set diagonally across from the busiest private waterhole in Madikwe Game Reserve making it the most popular choice for our discerning family safari goers!
Explore, experience, retreat… and rekindle your connection with nature in a celebration of serene spaces.
Show More
Show Less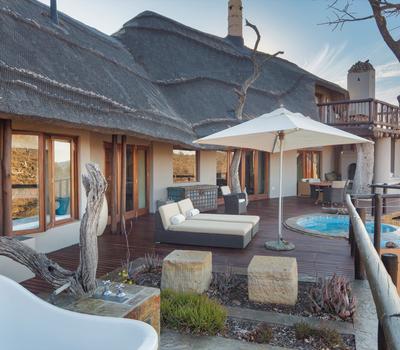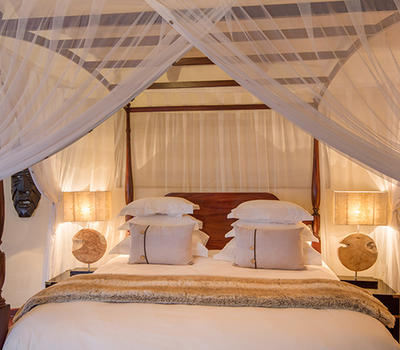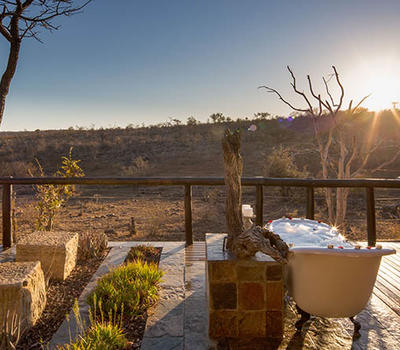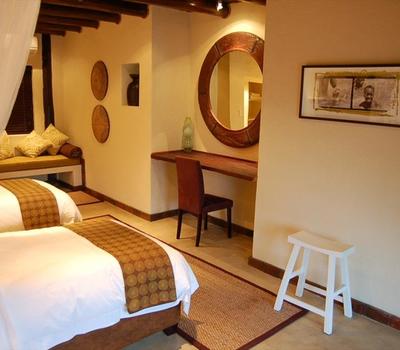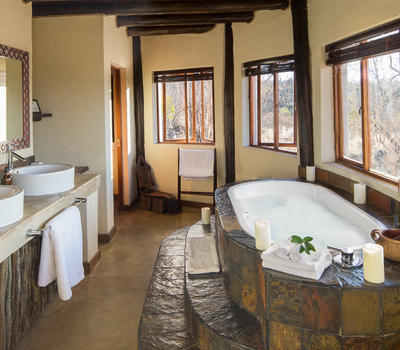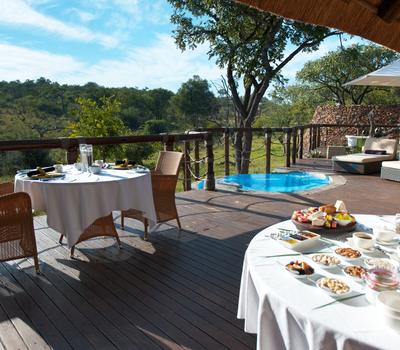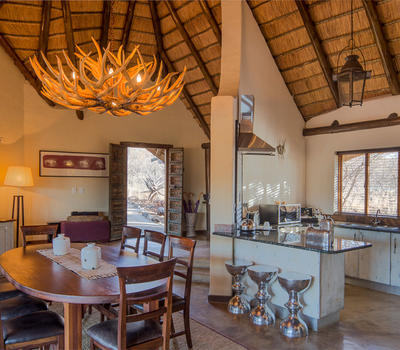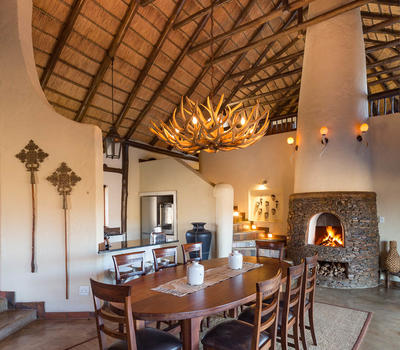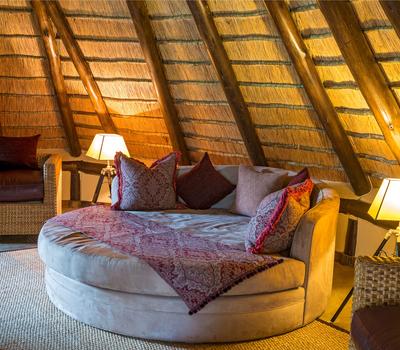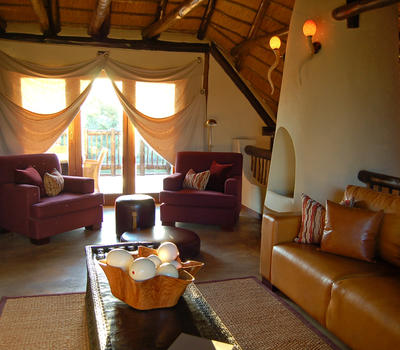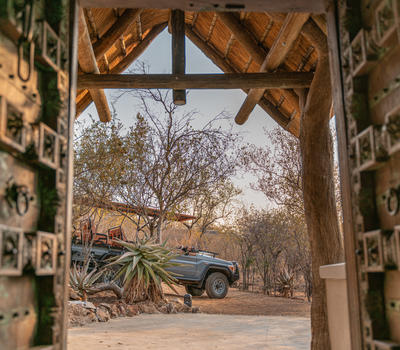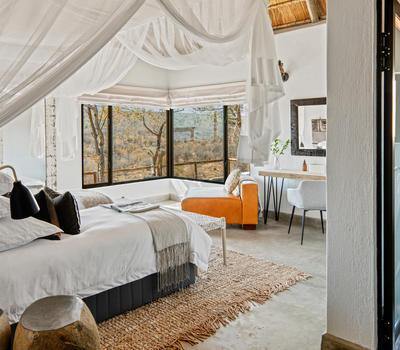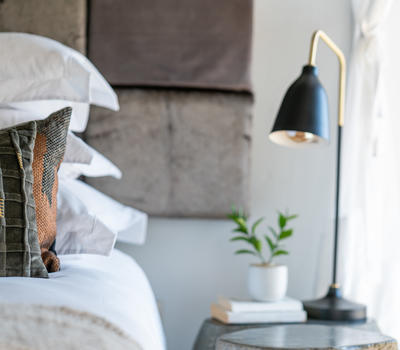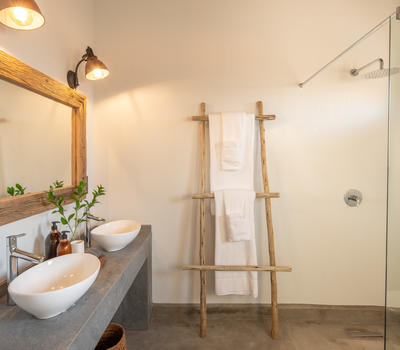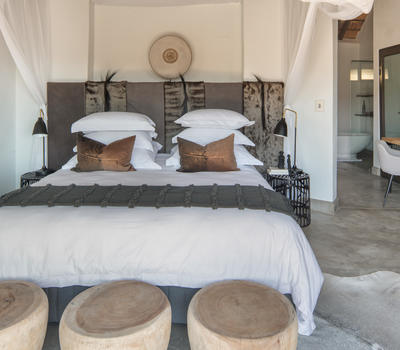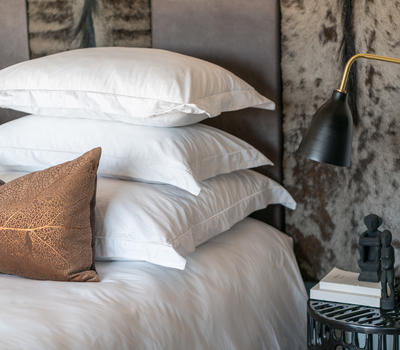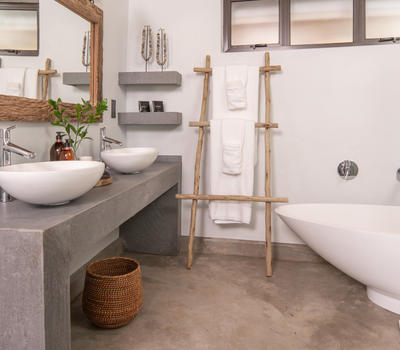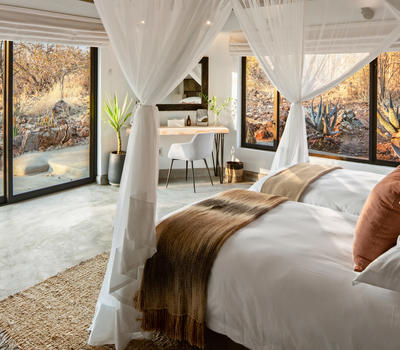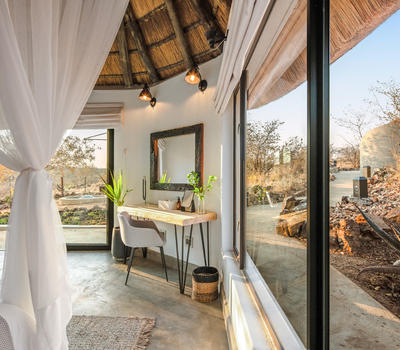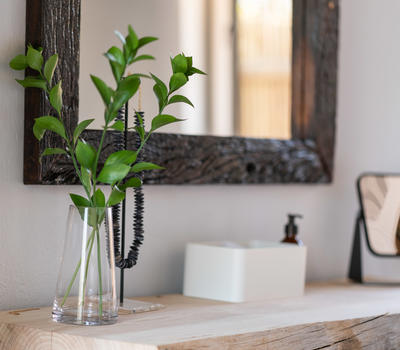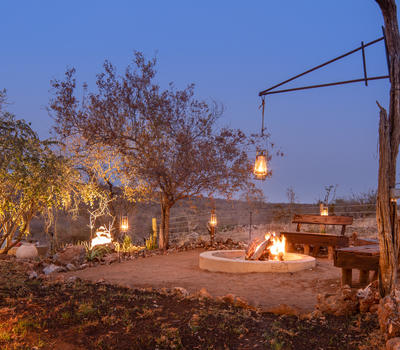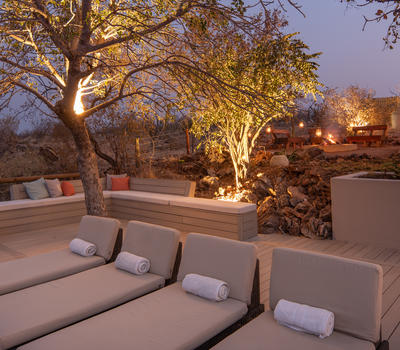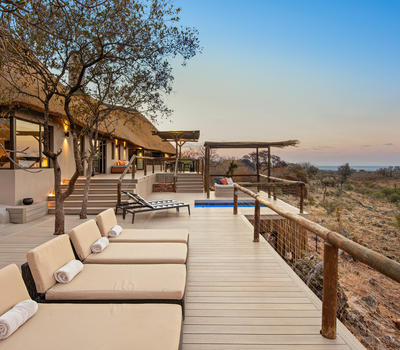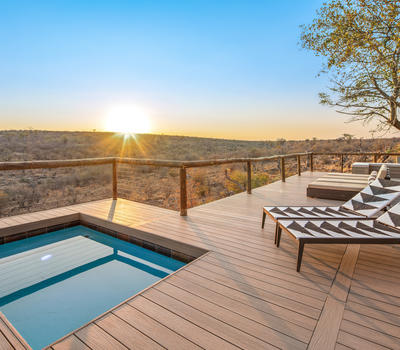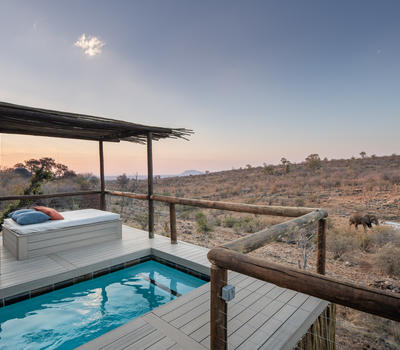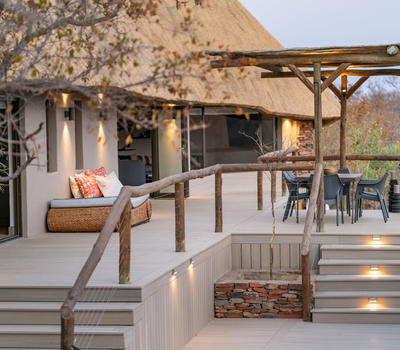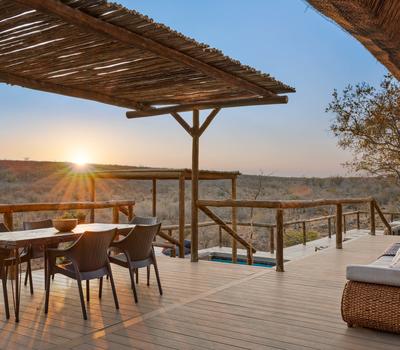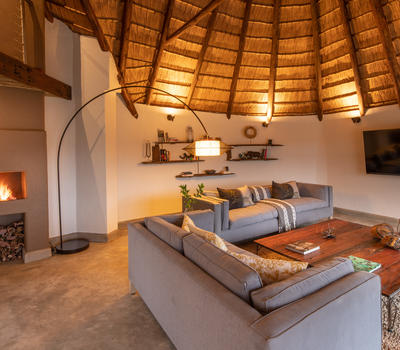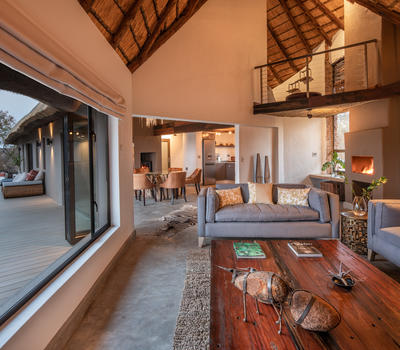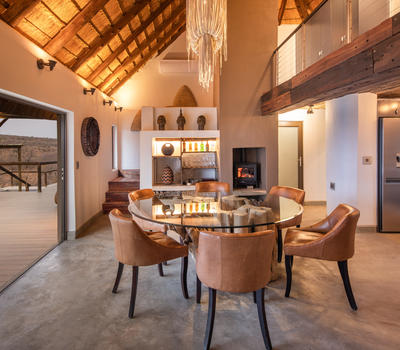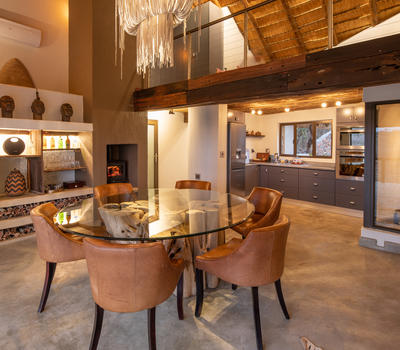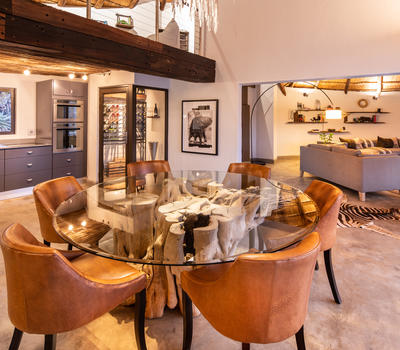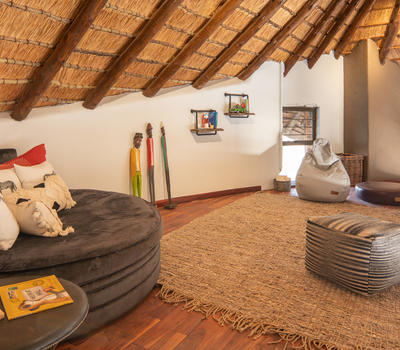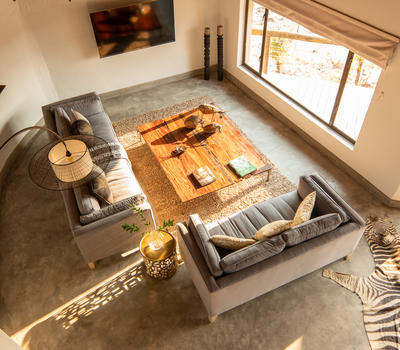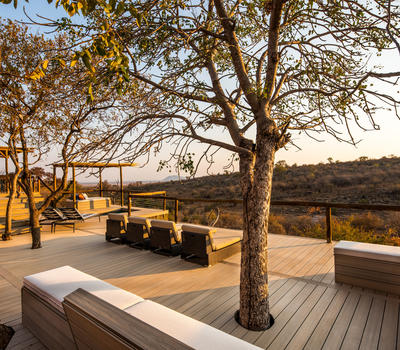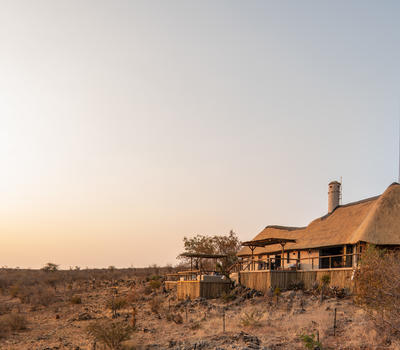 Nestled in an ancient dolomite ridge alongside an abounding Elephant game path, this exquisite house gives way to endless views and wide open spaces with extensive outdoor lounging areas accentuated by the dappled shade of Marula trees.
The Sovereign House experience brings luxury, elegance and sophistication to life in a comfortable natural setting with blue grey undertones, deep chocolate accents and a warm rusty palette inspired by the dolomite rocks and iron rich soils of Madikwe Game Reserve.
Exclusive to just six guests, the Sovereign House boasts 3 spacious bedrooms with dreamy vistas and beautifully appointed en-suite bathrooms incorporating innate textures and subtle hues. Large open living areas create the perfect convergence for family fun with a cultured homely ambiance, while the loft style slow lounge provides solace for the younger generation. A selection of award winning wines find refuge in a sophisticated glass cellar adjacent to the modern kitchen, which looks out over the vast landscapes, giving the Sovereign House the ability to flaunt its appeal to all generations.
The seamless choice for a discerning multigenerational family retreat! The epitome of outdoor living encapsulated by spacious viewing decks adorned in an outdoor dining area, multiple lounging spaces and daybeds alongside the crystal clear plunge pool. Refresh under the open air rain shower whilst Zebra's stroll by and end the perfect day around a blazing fire in your private boma under a starry night sky.
Awaken your soul to the allure of Africa and relish in the exclusivity of a private family safari experience in celebration of all that nature has to offer.
Show More
Show Less