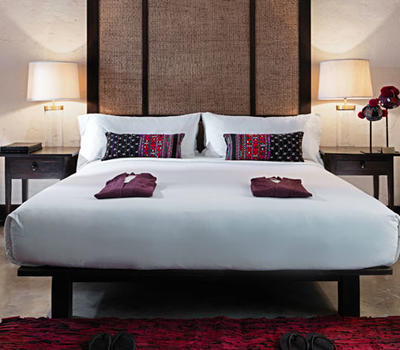 Lanna Rooms offer first and second floor garden courtyard views and are decorated in a style that blends with the hotel's theme and setting. Decorative elements such as handmade lacquer boxes and embroidered tribal caps add to the charm, and reflect the attention to detail found throughout the hotel.
Show More
Show Less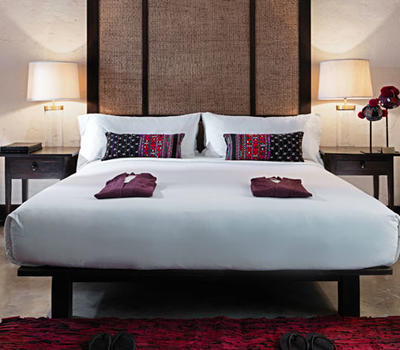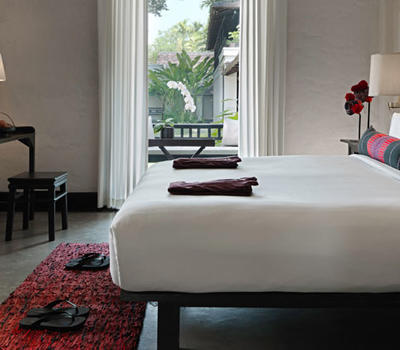 The Deluxe Rooms boast the appealing features of the Lanna Rooms while being more spacious and featuring a small balcony or terrace for sitting out and enjoying the courtyard. Cozy yet stylish, Lanna Deluxe Rooms offer attractive accommodation and added comfort with views of the garden greenery.
Show More
Show Less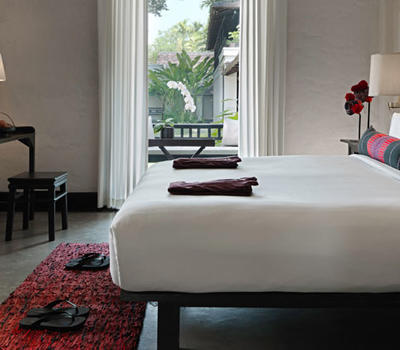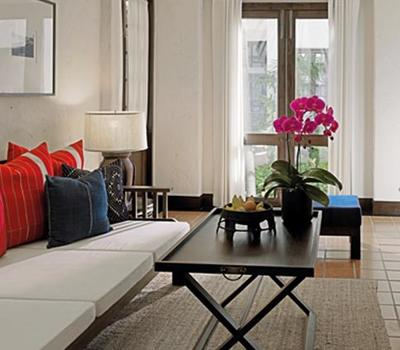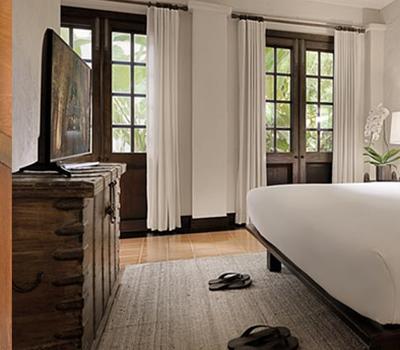 Lanna Suites are located on the first and second floor levels and are comprised of separate sitting and sleeping areas. Ideal for couples looking for additional space or as a family option, the suites are decorated with regional artifacts and bold fabrics that reflect Chiang Mai's tribal influences and rich craft traditions. The spacious marble tiled bathroom features both a shower and a bathtub, as well as double vanities for extra comfort and convenience.
Show More
Show Less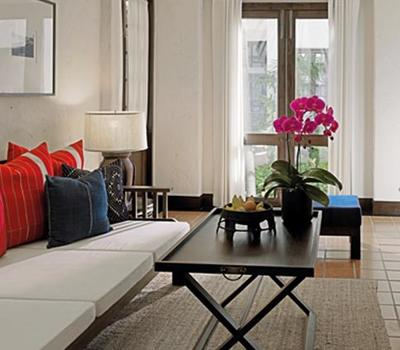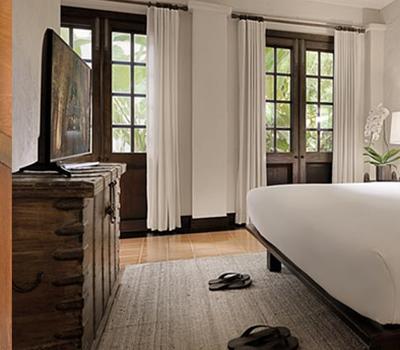 The Tamarind Suites offer luxurious, spacious accommodation, featuring wooden floors and a separate sitting area as well as marble baths with separate bath and shower. The suites are decorated with a selection of stunning black and white photos, carved antique chests and cabinets, as well as tribal artifacts.
Show More
Show Less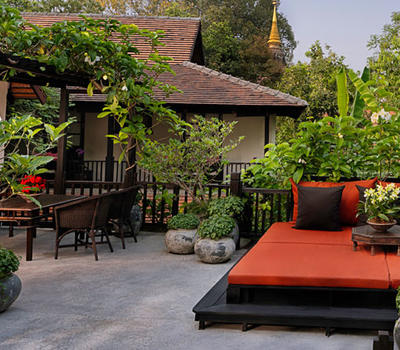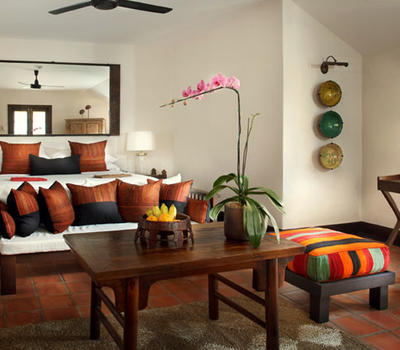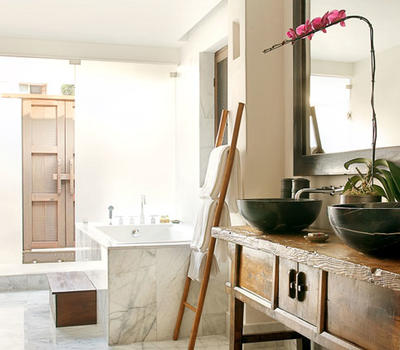 Situated next to The Village Spa and accessed by a private staircase to the second floor, The Spa Suite is Tamarind Village's most lavish offering. The spacious accommodation features a large, private terrace with sun bed for relaxing outdoors. Stylish decoration, marble bath with separate tub and an outdoor shower are a few of the suite's special features. The terrace looks out onto the central courtyard with it's massive tamarind tree on one side, and the elegant spire of the pagoda of an ancient temple on the other.
Show More
Show Less