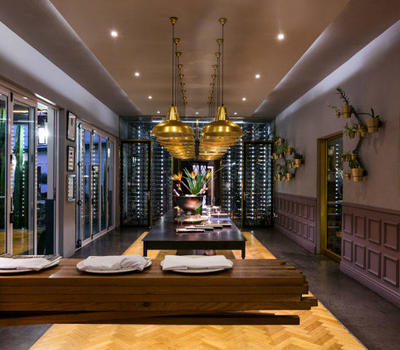 Majeka Kitchen restaurant serves breakfast and lunch only. The menu is an indication of the type of food that we serve and that it is always changing depending on the season and the availability of the best fresh ingredients we are able to source.
With a tantalizing selection of options for each meal, Majeka Kitchen Restaurant lives up to the promise of its glamour. Weather permitting; meals are also served on the terrace. Majeka Kitchen seats forty-four (44) guests inside and twenty-eight (28) outside.
Majeka Kitchen boasts a tempting ala carte menu prepared with the freshest ingredients, and offered with wine or beer pairing.
The Majeka Kitchen menu offers an option for lunch, light meals or room service. It is served from the Majeka Lounge and can be enjoyed in the garden or in the Majeka Lounge itself.
Show More
Show Less