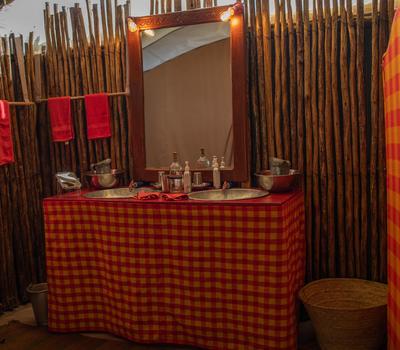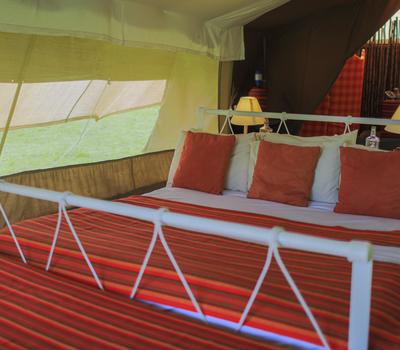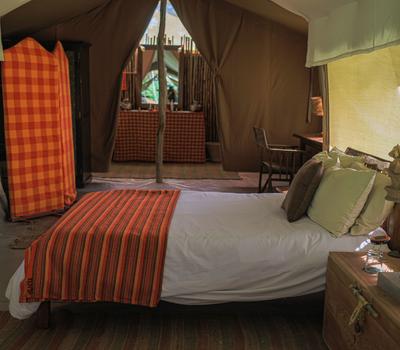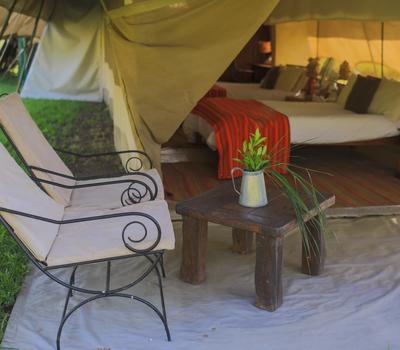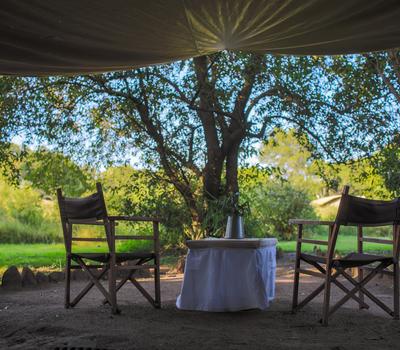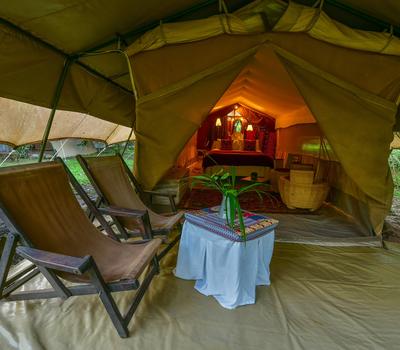 Traditional safari tents with double or twin bed arrangements, wardrobe and trunk.
En-suite with traditional bucket showers (hot water) and flushing toilets. The bathrooms are also equipped with eco-friendly toiletries.
Show More
Show Less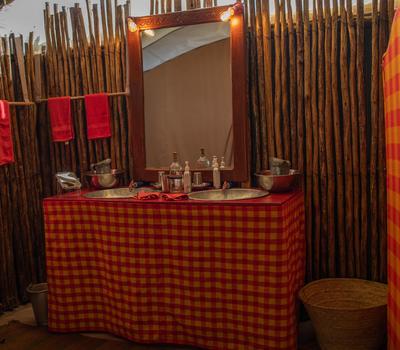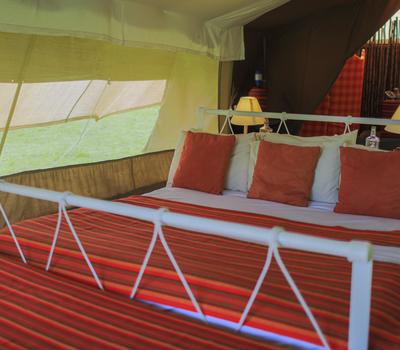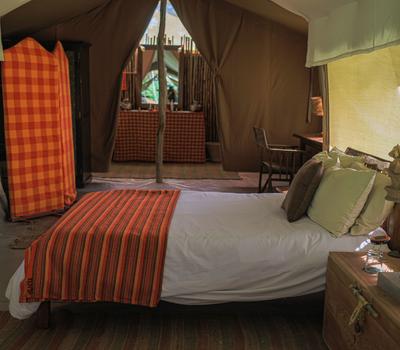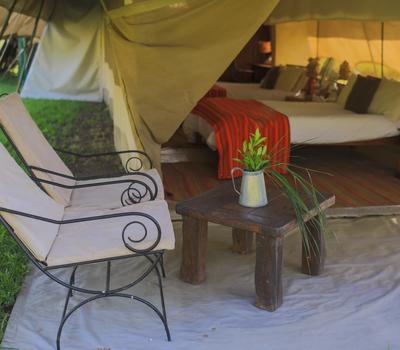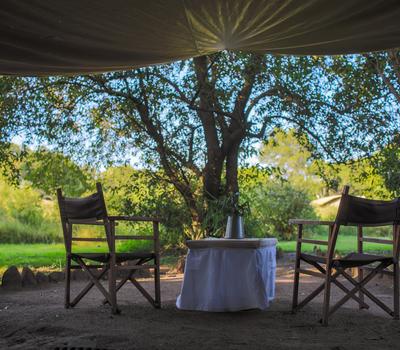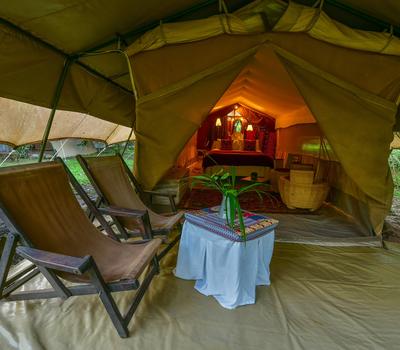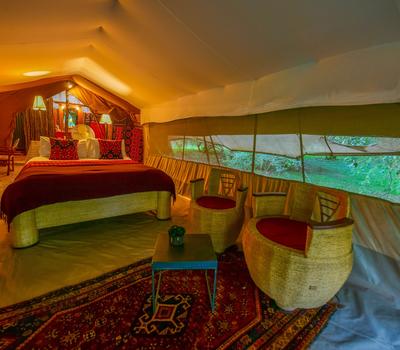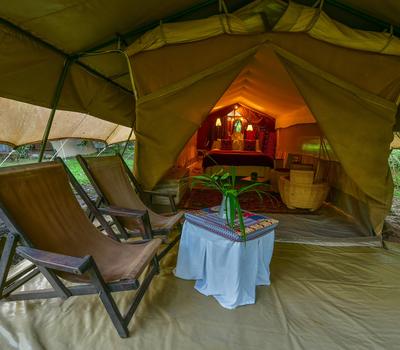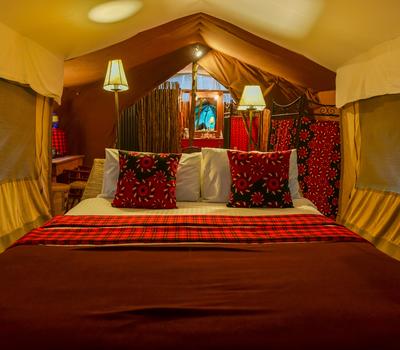 1 family tent with 1 double bed and nearby tents with 2 beds for children, wardrobe, writing table and trunk.
En-suite with traditional bucket showers (hot water) and flushing toilets. The bathrooms are also equipped with eco-friendly toiletries
Show More
Show Less