The Livingstone Quad Company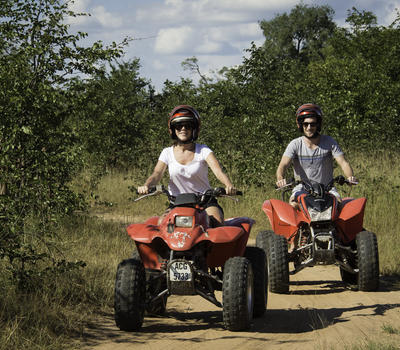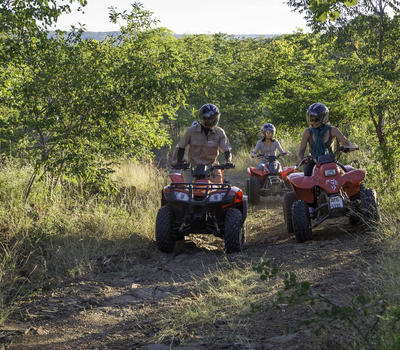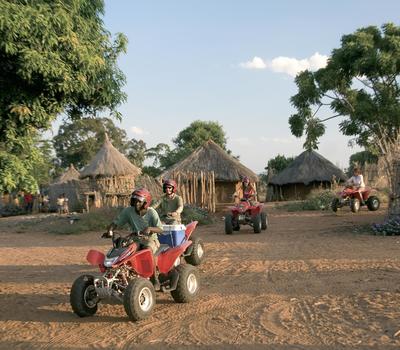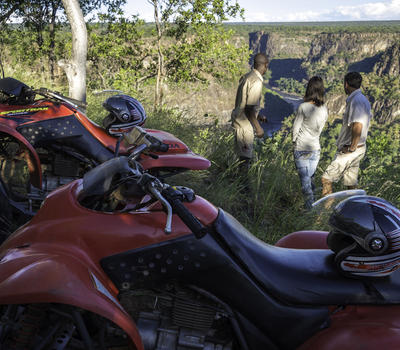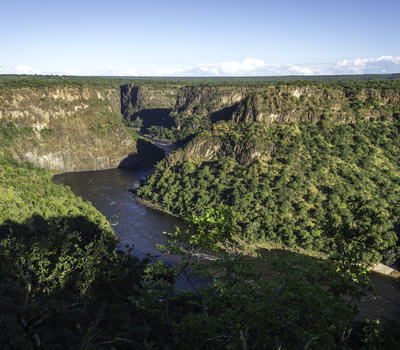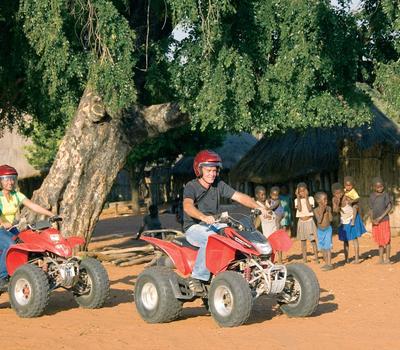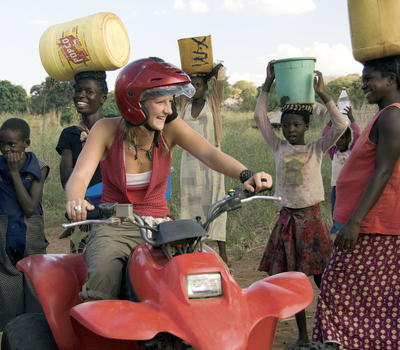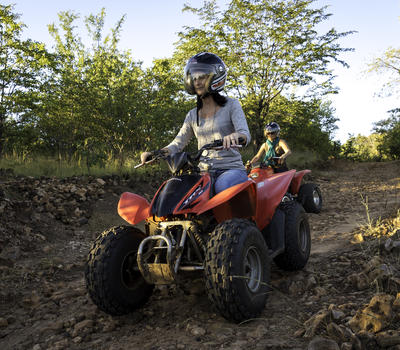 An exhilarating trail which takes you from Mukuni to Machine Village then over a dune and along bush trails to Sichilobe Village. Stop for a refreshing drink, turn around and... the adventure starts all over again!
Duration – Approximately 2 hours 30 Minutes
Minimum – 2 pax
Minimum Age - 16 years
Show More
Show Less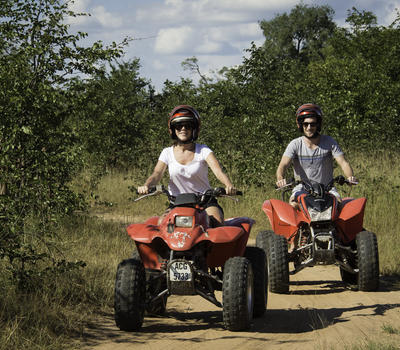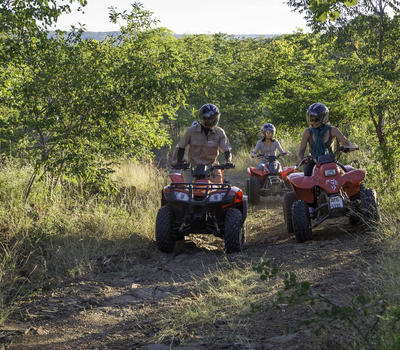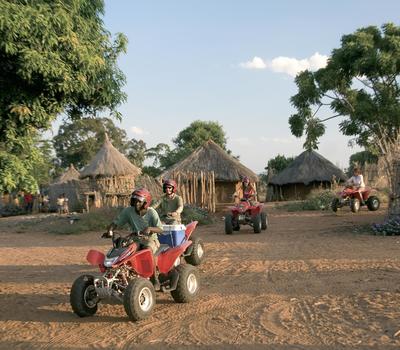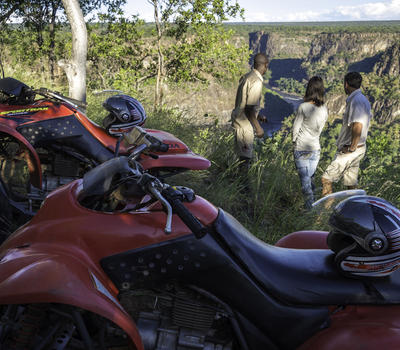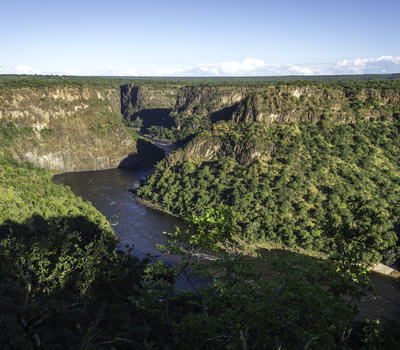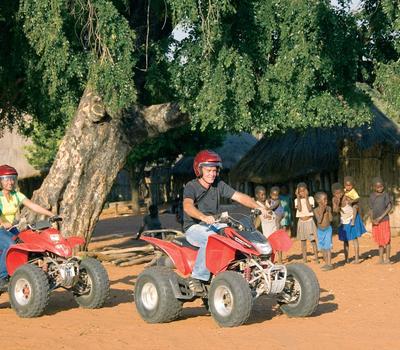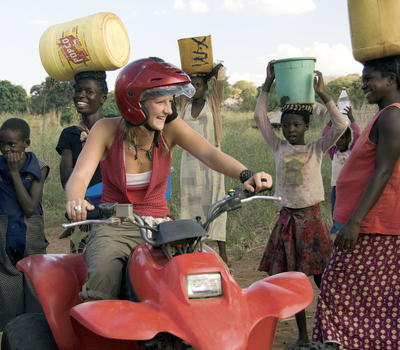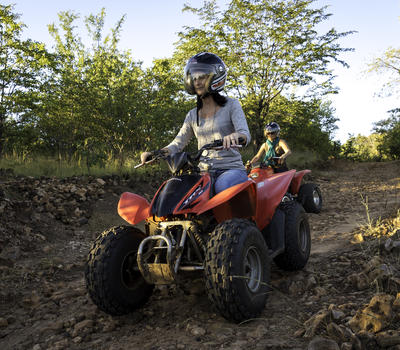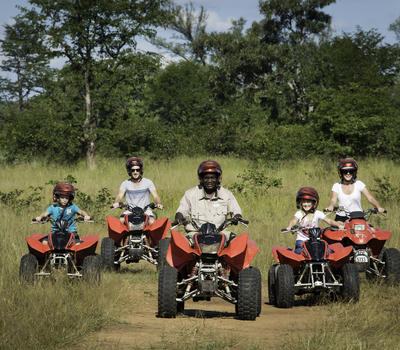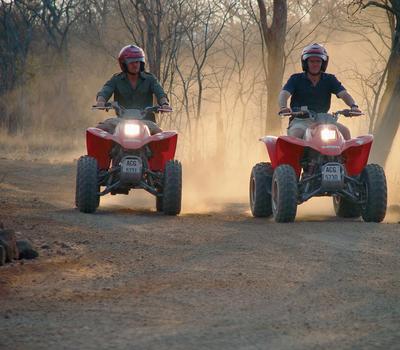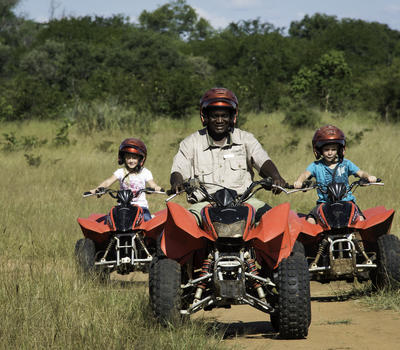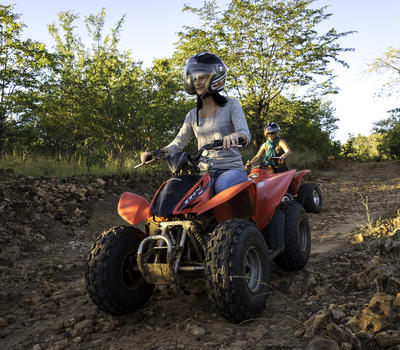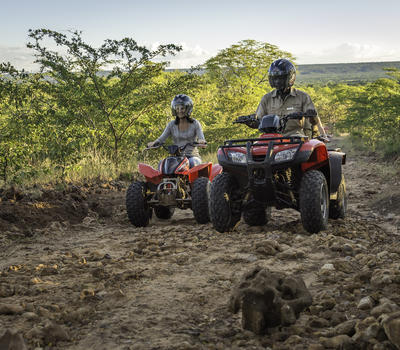 An exciting fun-filled ride through the African Bush which takes you over humps, through ditches, around bends and down hills. The chance of meeting game along the way adds to the thrill of the trail. Refreshments at the half-way stop are included.
Duration – 1 hour
No minimum numbers
Minimum Age - 12 years
Show More
Show Less