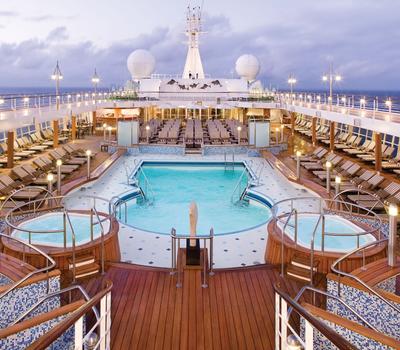 Guests can lounge the day away with a good book in the shade, work on their tan on a comfortable chaise lounge, enjoy a refreshing drink, or jog around the oval track in the fresh sea air. The teak pool deck is one of the most expansive at sea.
Show More
Show Less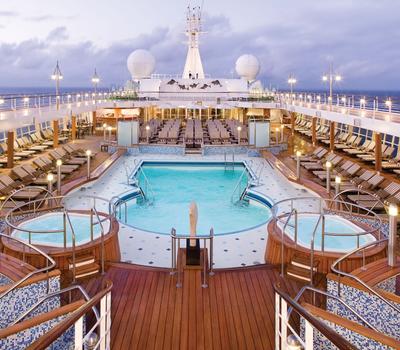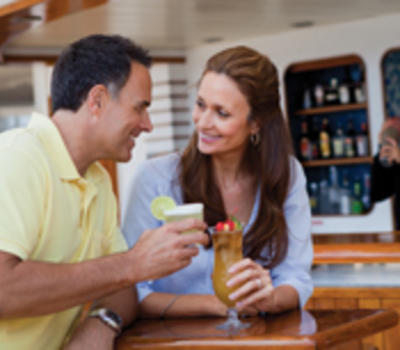 Located on Deck 11's outside area, guests can relax with a cocktail or frozen drink in the leisurely atmosphere of the Pool Bar.
Show More
Show Less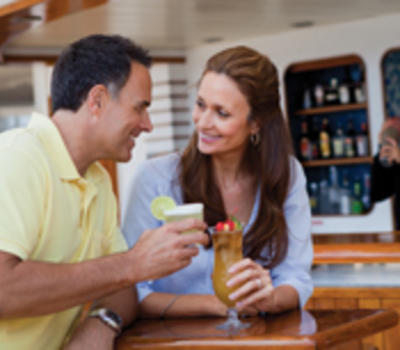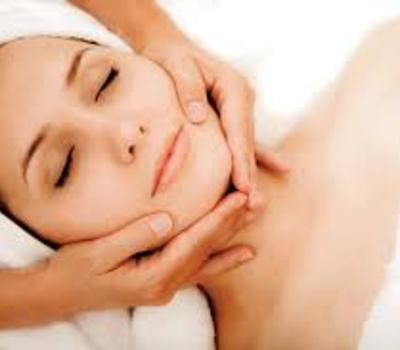 Canyon Ranch SpaClub offers an unrivalled approach to health and beauty, with spa services customised for each guest. Guests can enjoy an array of treatments including signature massages and therapeutic bodywork, aromatherapy, ayurvedic and seaweed treatments, facials, as well as explore the extraordinary selection of luxurious beauty treatments, including hair care, manicures, pedicures and more, all available in the salon.
Show More
Show Less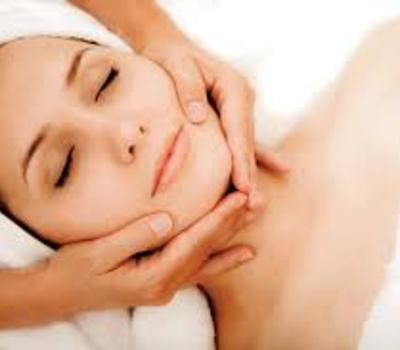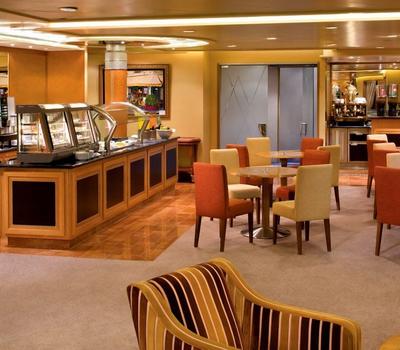 A natural meeting place, the Coffee Connection on Deck 5, serves a delightful selection of speciality coffees that the baristas prepare to order with freshly brewed espresso. Traditional coffee drinks such as a perfectly foamed cappuccino and delicious Irish coffee are on the menu, as well as exotic offerings such as Coffee Vanilla made with Madagascar vanilla spiced with black tea. Other beverages include tempting iced coffees and hot teas. As an accompaniment, there is a wide assortment of cookies and pastries, freshly baked croissants, bagels and muffins, fresh fruits and a delicious selection of deli meats and imported cheeses.
Show More
Show Less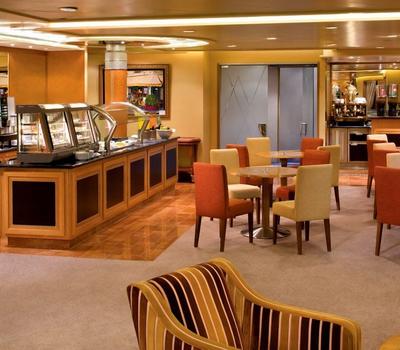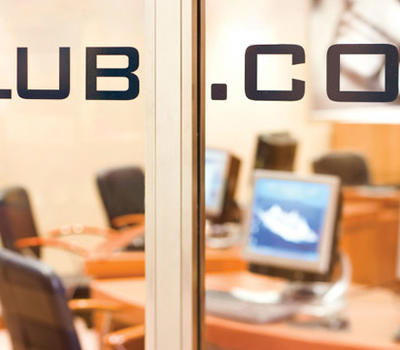 It's easy to stay connected even while sailing the seven seas. The ship has Wi-Fi throughout for guests with their own laptops, and there are plenty of computers in the internet cafe at Club.com where guests can send and receive emails or check the latest news online. The knowledgeable internet manager is on hand to offer assistance. For guests' convenience, Club.com is open around the clock.
Show More
Show Less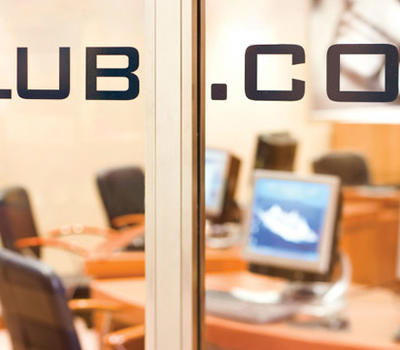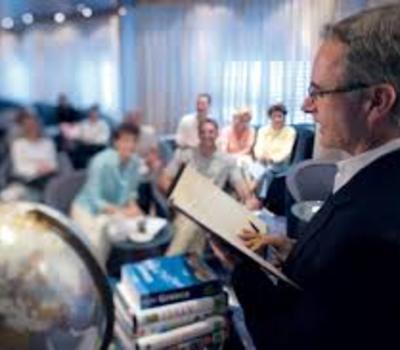 Of all the pleasures of cruising, enriching the mind can be among the most fulfilling. Gaining insider's knowledge and participating in one-of-a-kind programmes elevates the experience and brings unforgettable memories. Throughout our voyages, guests can join in any number of complimentary enriching activities. Listen to an esteemed guest lecturer discuss Roman history, learn the fine art of pairing wine with food, or simply gain otherwise unobtainable insight into world affairs at the hand of former ambassadors, politicians and other notables.
Show More
Show Less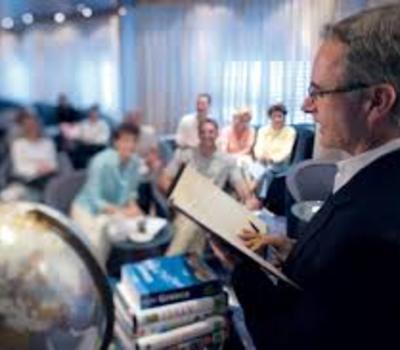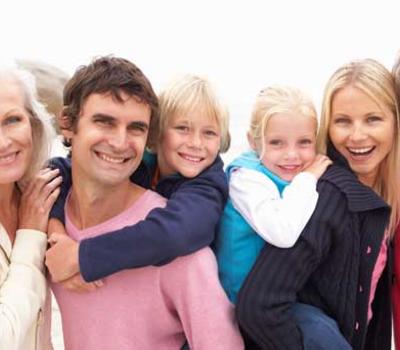 Club Mariner Youth Programme
For guests who want to travel with their children or grandchildren, Regent's Club Mariner Youth Programme offers the opportunity for everyone to experience the excitement of exploring the world in a meaningful, enriching way. Regent Seven Seas cruise activities are supervised by specially trained staff and designed for each specific age group: 5 to 8, 9 to 12 and 13 to 17. The Club Mariner youth staff have many activities, including games, craft projects, movies, and "food fun" to make sure each child has a memorable experience. Teens help the highly qualified Club Mariner youth staff to select the activities they prefer to do on their cruise.
Show More
Show Less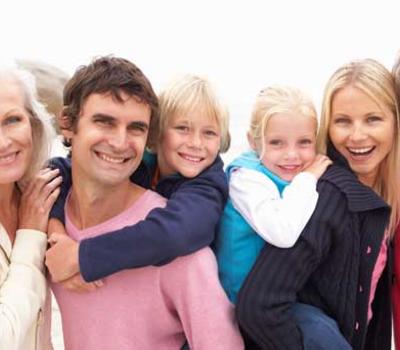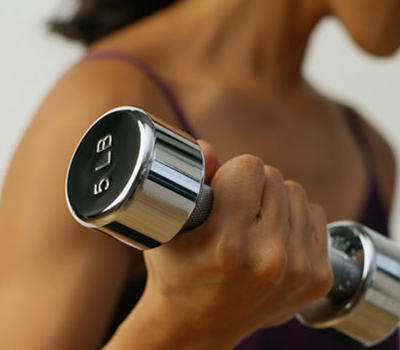 Canyon Ranch fitness experts lead popular exercise classes, such as pilates, yoga and aerobics and are on hand to offer advice and demonstrate the use of fitness equipment. One-on-one training can be arranged with a fitness instructor. Equipment includes Lifecycles, free weights, striders, StairMasters, treadmills, weight benches, a Nautilus machine, workout mats and step benches. Guests under 16 are not permitted in the Fitness Centre unless accompanied by an adult.
Show More
Show Less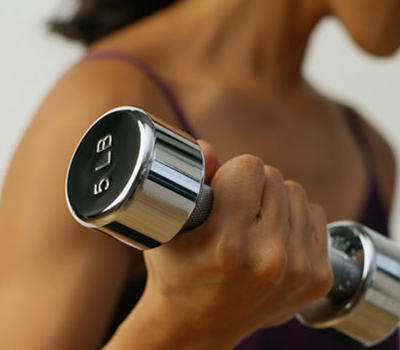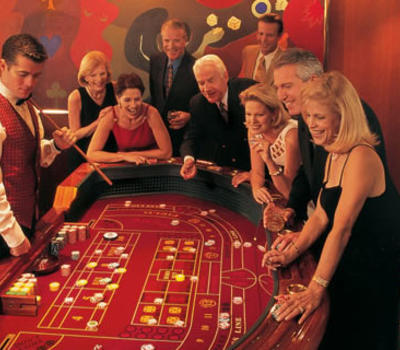 For those in the gaming mood, a few hands of blackjack in our elegantly appointed Casino are the perfect draw. The Casino is located on Deck 4, and is open every day at sea when not restricted by territorial border limits. Blackjack, roulette, stud poker, mini-craps and slot machines are offered for guests' enjoyment.
Show More
Show Less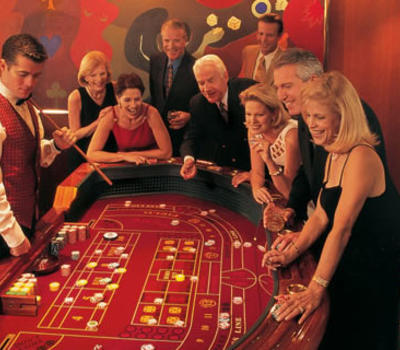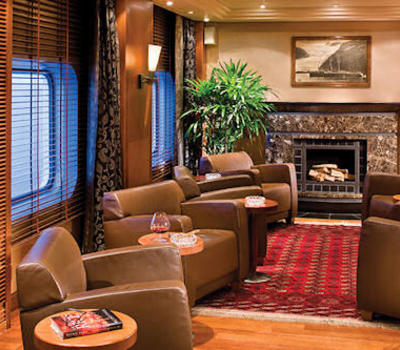 Located on Deck 4, the Connoisseur Club is where guests can order a rare vintage cognac or port as well as smoke a fabulous Cuban cigar. The elegant hideaway provides comfortable leather armchairs and a club-like atmosphere.
Show More
Show Less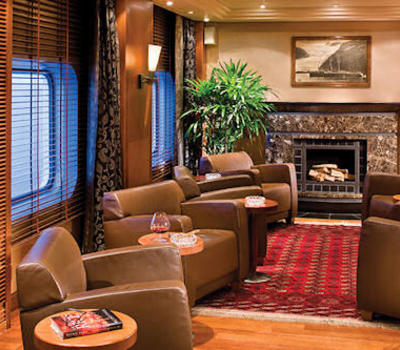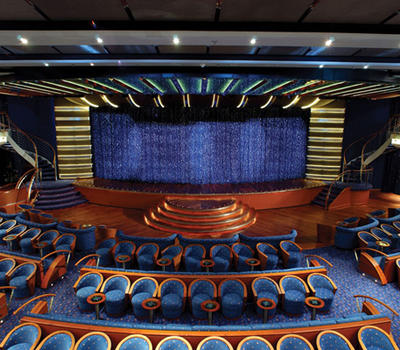 Perfectly tiered for unobstructed viewing and furnished with plush seating, the main show lounge is an intimate venue without a bad seat in the house. The phenomenal variety of entertainment includes full-scale musical revues, rousing cabaret shows and Cirque-style productions backed by the nine-piece Regent Signature Orchestra.
Show More
Show Less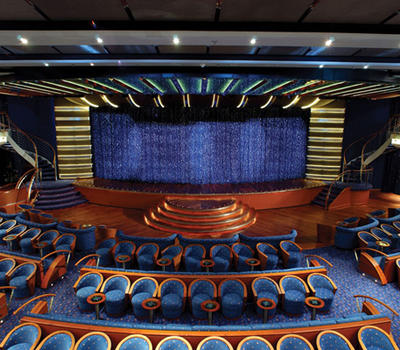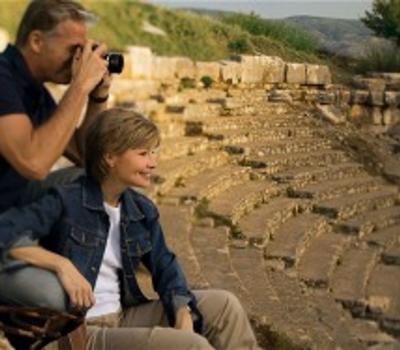 Regent Seven Seas Cruises offer free unlimited shore excursions in every port-of-call in every destination. Shore excursions are the heart of every destination, a way for you to experience the history, culture and cuisine of the exciting ports of call visited with knowledgeable local guides and comfortable transportation. The unique and one-of-a-kind content of these popular excursions require a supplementary charge to partially offset the cost of their more extravagant nature.
Show More
Show Less