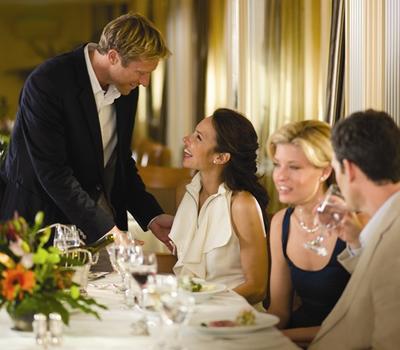 Some of life's most cherished moments occur around the table, and every meal with Seabourn is another opportunity to celebrate. Seabourn's award-winning cuisine starts with the finest quality ingredients, infused with authentic regional flavours, prepared á la minute by our skilled chefs and served with pride. Each Seabourn ship offers a choice of dining venues to suit your mood of the moment, and nearly all are open-seating, inviting you to dine where, when and with whom you wish. Choose the sophisticated fine dining ambiance of The Restaurant. Enjoy a more casual indoor/outdoor venue, or savour the view and a perfectly grilled steak under the stars on deck.
Complimentary fine wines are poured with lunch and dinner, and there is never an extra charge for any dining choice. You can even enjoy a meal in your suite or on your veranda, with our compliments.
Seabourn is a proud member of Chaîne des Rôtisseurs, one of the world's most prestigious
gastronomic societies devoted to the art of fine dining.
Show More
Show Less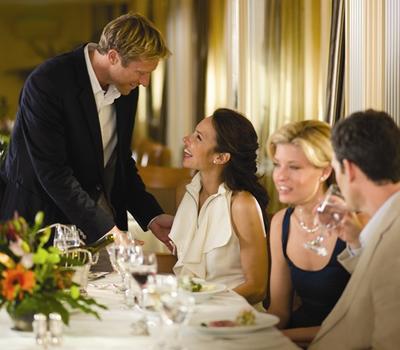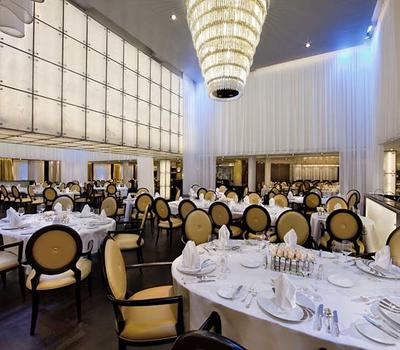 The Restaurant is a beautiful fine dining venue. Its menus feature a wide variety of delectable choices prepared to your order by our talented chefs. The Restaurant serves breakfast, lunch and dinner on an open-seating basis, inviting guests to dine when, where and with whom they wish.
Show More
Show Less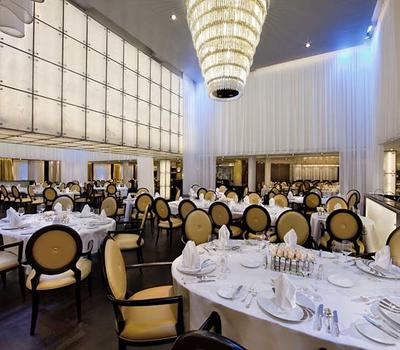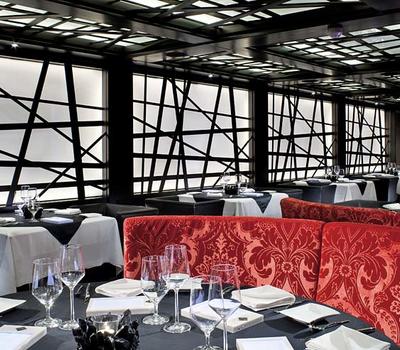 Restaurant 2 is an intimate alternative dining venue serving innovative small-plates tasting menus for dinners nightly. Reservations are required due to limited capacity, but there is no extra charge.
Show More
Show Less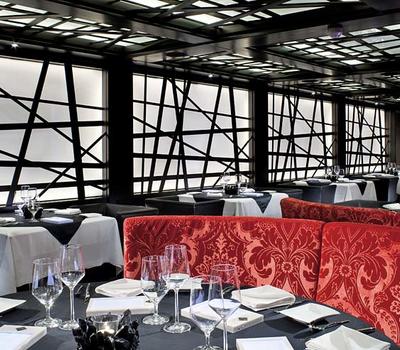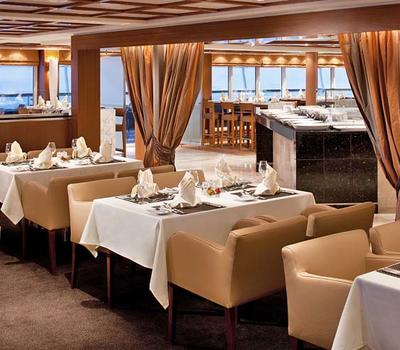 The Colonnade is a more casual alternative with indoor/outdoor seating, sumptuous buffets and daily specials for breakfast and lunch. The Colonnade serves regionally-themed, bistro-style dinners with table service nightly.
Show More
Show Less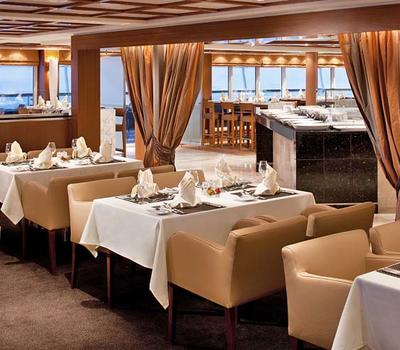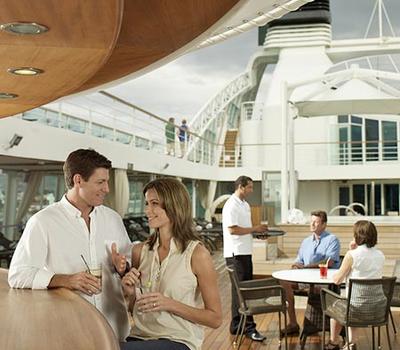 The Patio Grill offers casual poolside dining featuring grilled specialties, salads and sides for lunch and dinner, and freshly baked pizzas throughout the afternoon.
Show More
Show Less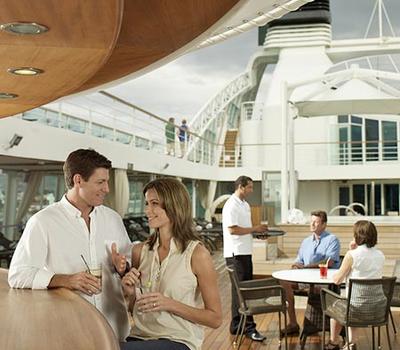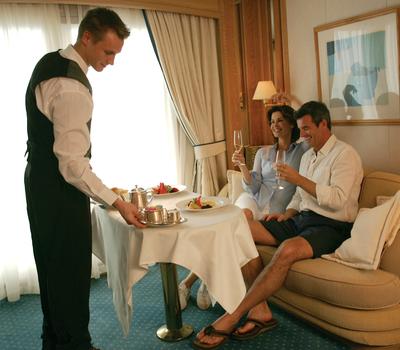 Seabourn is pleased to offer a varied menu available around the clock for service in your suite. You may also order dinner from The Restaurant menu and have your meal served, course by course, in your suite or on your veranda.
Show More
Show Less