The food aboard our vessels may forever set the standard as the most sumptuous meals you ever tasted. We even cater to special requests, with delicious vegetarian and low-carb options available on request. And throughout your dining experience, our attentive staff will discreetly ensure that the dishes you select are what you want, that your complimentary wine is perfectly paired, and that you are surrounded with convivial company.
Show More
Show Less
From the moment you are greeted at L'Etoile, you know you're in for an exquisite dining experience. Open for dinner only, our elegant main dining room surrounds you with a perfectly appointed décor, crisp linens, and an array of tempting specialties, expertly prepared.
Show More
Show Less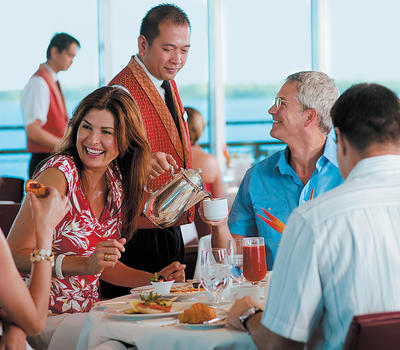 La Veranda's floor-to-ceiling windows, indoor and al fresco seating, and refined atmosphere make it the perfect place to enjoy buffet breakfast and lunch, often featuring international themes. À la carte menus are also available. In the evening, La Veranda is transformed into an elegant, reservation-only dining venue featuring gourmet cuisine.
The culinary creations of Jean-Pierre Vigato, Chef Propriétaire of the world-renowned, two-star Michelin-rated Restaurant Apicius in Paris, are featured aboard. Enjoy Chef Vigato's signature cuisine in La Veranda.
Show More
Show Less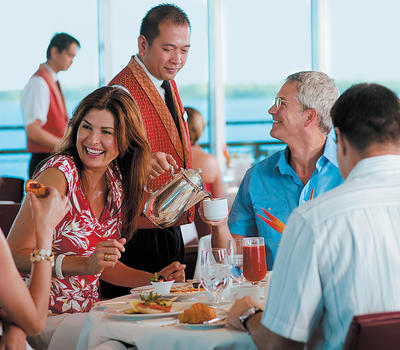 For a more casual dining experience, join us at Le Grill. Greet the sun with a buffet breakfast, or enjoy lunch by the pool on a choice of grilled favourites, salads, and fresh tropical fruits. At night, make new friends at dinner, as you savour Polynesian specialties in a relaxed atmosphere.
*Dinner reservations aboard The Gauguin are required at La Veranda and Le Grill.
Show More
Show Less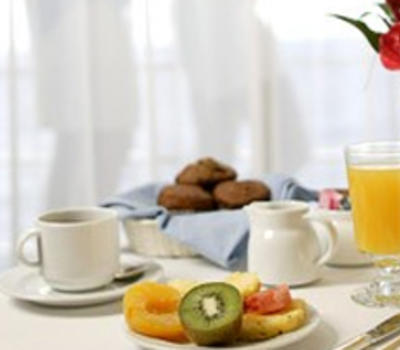 A special 24-hour room service menu is available. During normal dining hours, you may also order from L'Etoile Restaurant and enjoy dinner in your suite.
Show More
Show Less