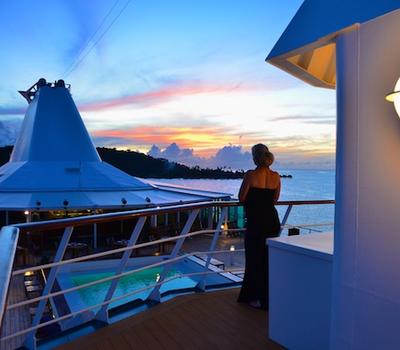 During your time aboard the m/s Paul Gauguin take advantage of our extensive selection of facilities and services. With a variety of luxurious amenities and unique activities, your days aboard ship are sure to match the splendor of your stunning surroundings. For the ultimate in relaxation and rejuvenation, discover our luxury spa. Then explore the ocean's surface via kayak, paddleboard, or Windsurfer. You can also experience Tahiti's underwater wonders with our optional SCUBA certification programme—the only one of its kind on French Polynesian luxury cruises. Or experience the natural and cultural history of the destination through a lecture with one of our onboard naturalists. Enjoy your meals at your leisure at stellar, onboard restaurants, and spend your evenings relaxing and enjoying entertainment in our lounge.
Whether you choose to indulge your body, mind, or spirit, you're sure to find an activity to match your passion.
Show More
Show Less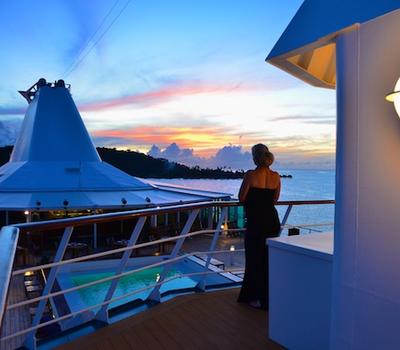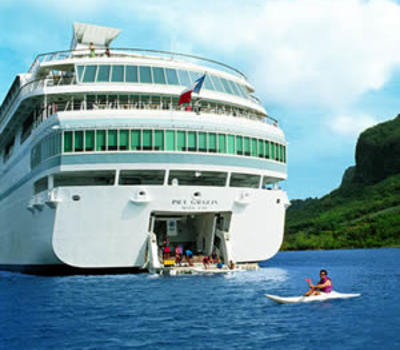 Dive into the blue and come face to face with a colourful parade of marine life, from magnificent parrot fish and clownfish to stately sea turtles. Your first dive into crystal-clear waters will spoil you for anything else under the sun ‒ or the seven seas.
Watersports are a highlight of the Polynesian experience, and the m/s Paul Gauguin is constructed to take full advantage of these irresistible waters, with accessibility to ports and adventures that other ships can't offer. The ship's small footprint enables it to navigate lagoons that larger ships would never dare to enter. And our retractable, on board Watersports Marina brings you down to sea level, where you can hop aboard a windsurfer, launch a kayak, or embark on our Zodiac® for optional diving adventures.
Even if you've never been diving, you can take advantage of our onboard SCUBA lessons. The m/s Paul Gauguin is the only luxury ship in French Polynesia to offer PADI certification on board for novice divers. We offer classes at all levels, from snorkeling to advanced SCUBA diving techniques, supervised by our own staff of PADI dive masters. For the convenience of our guests, all necessary equipment, including an air compressor to refill SCUBA tanks, is on board.
Please note: Swimming from the watersports marina is prohibited. Watersports marinas are subject to weather conditions and local restrictions.
Show More
Show Less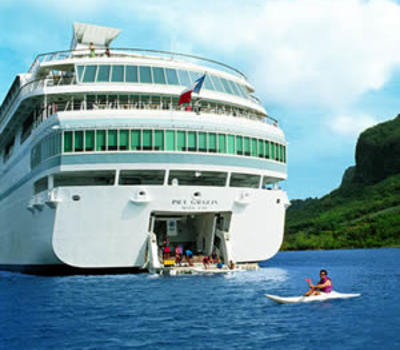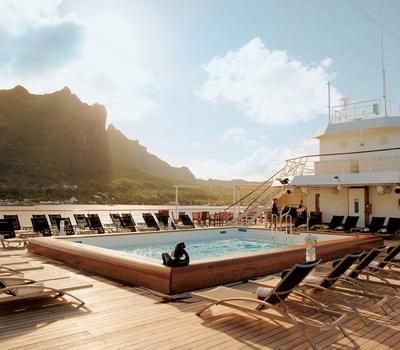 Outdoor Pool and Pool Bar
Enjoy a refreshing dip in our onboard swimming pool, located under the sky on Deck 8. Or perhaps you'll simply relax poolside in a deck chair, with a good book and a beverage from the Pool Bar.
Show More
Show Less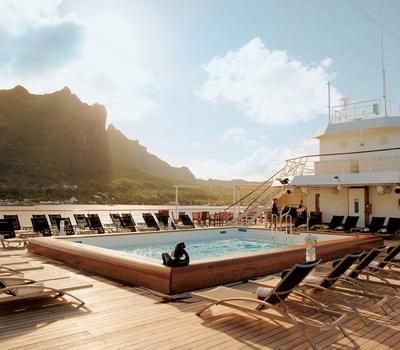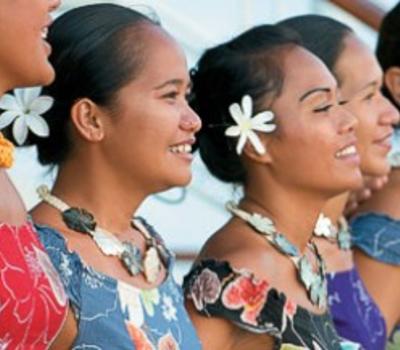 Every sailing of The Gauguin features a festive "Polynesian Night," in which guests are invited to dress in local attire as they enjoy special Polynesian-themed dining and entertainment.
On longer cruises (ten to 14 nights), a Fashion Show is a highlight of the evening entertainment.
La Boutique is well stocked to help you make the most of this popular event, so be sure to visit to make your selection from a wide array of authentic local attire and accessories.
Show More
Show Less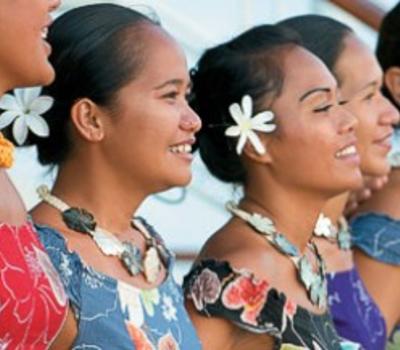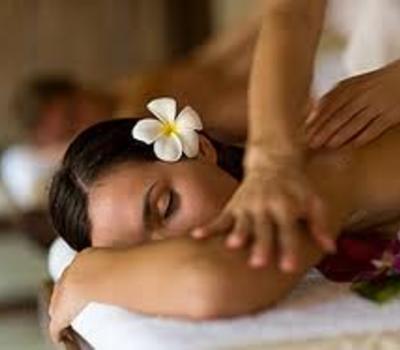 The m/s Paul Gauguin is home to the Deep Nature Spa by Algotherm, an award-winning luxury spa. With its unrivaled approach to beauty and rejuvenation, the spa combines the art of gentle pampering with services that are tailored uniquely to the needs of each individual.
Designed as a luxurious refuge from everyday stresses, our spa offers an extensive range of physical regimens, including health and revitalisation. Shipboard treatments include skin-care therapies, skin exfoliating, massage, reflexology, aromatherapy, body wraps, facials, and beauty treatments. Relaxing overwater massages are also available on our private motu off the coast of Taha'a.
And, new this year, guests may take advantage of the supreme gold massage, inspired by traditional Russian massage methods, and Algo Silhouette contouring, toning, and firming techniques. In addition, a new AlgoDerm Machine for the facial treatments has been introduced.
Show More
Show Less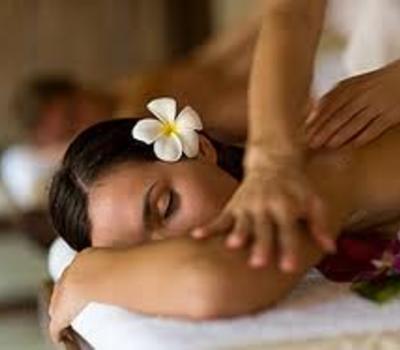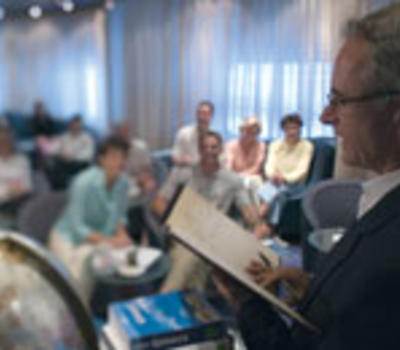 Join us aboard the m/s Paul Gauguin for a series of lectures by our onboard guest presenters. Topics range from history of the South Pacific to conservation, dolphins and other creatures of the deep, the wonders of coral reefs, and much more. Our presenters will be happy to answer questions and speak to our guests after each special presentation.
Show More
Show Less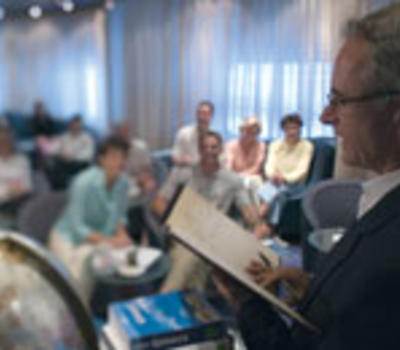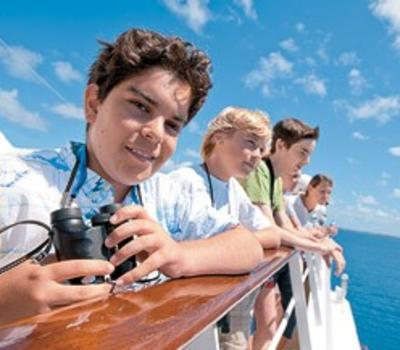 Ambassadors of the Environment Youth Programme
Explorer and environmentalist Jean-Michel Cousteau is committed to the belief that the survival of the world's oceans depends on capturing the imagination at a young age. In order to ensure that conservation remains a priority among future generations, he created the Ambassadors of the Environment Youth Programme under the auspices of the Ocean Futures Society.

This unique, groundbreaking programme introduces young travellers (ages 9 to 17) to the extraordinary natural wonders of French Polynesia through direct, hands-on, interactive experiences with marine and island ecosystems. During onboard activities, they'll discover how black pearls and vanilla are cultivated, how volcanic islands become coral atolls, and the importance of maintaining the ocean's marine and island ecosystems. And they'll thrill to naturalist-led snorkelling excursions. Children ages nine to 17 are eligible for a nominal fee. Parents are also encouraged to participate.
The Ambassadors of the Environment Youth Programme is available on select summer and holiday sailings.
Show More
Show Less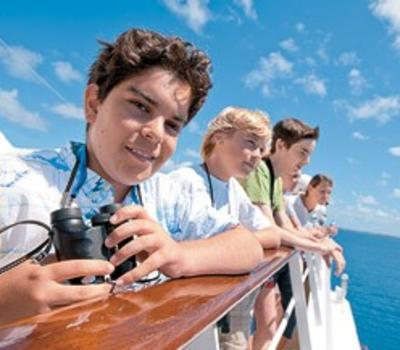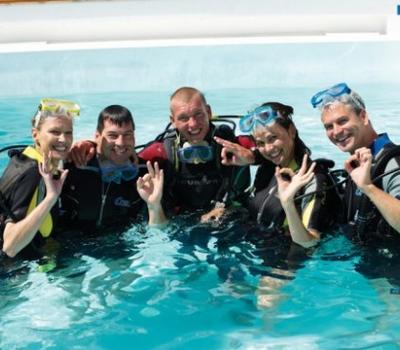 Float effortlessly over rainbow-coloured coral reefs and come nose to nose with parrotfish, clownfish, giant clams, and sea turtles. Dive deeper to swim alongside colourful sea anemones, eagle rays, sharks, and octopi. Polynesia's translucent, shimmering aqua lagoons are begging to be explored. And there's no better place to do so than from The Gauguin's retractable watersports marina, where you can embark on an optional SCUBA adventure.
Even if you have never SCUBA dived before, as a guest aboard the m/s Paul Gauguin, you can witness spectacular marine life up close and swim among beautiful, rainbow-coloured coral reefs within a matter of hours.The Gauguin's SCUBA diving excursions are designed for all levels of experience, and we are the only luxury ship in the French Polynesian islands to offer PADI certification onboard for novice divers, as well as refresher courses.

Open Water Certification:
Full Open Water certification has three requirements:
•Knowledge Development (theory): Text and video study of basic diving techniques and the effects of diving on the body, diving safety, equipment selection and maintenance, and planning
•Confined Water Training: 5 pool session
•Open Water Training: 4 open-water dives
The certification requires an average of 40 hours to complete.
Open Water certification is usually offered on board at a price of $750*(USD), depending on the availability the instructors. In order to expedite the process and maximise diving time available during the cruise, guests are encouraged complete the theory portion of the training online at the PADI website prior to embarking ship ship. The course is called E-Learning and available at www.padi.com.
If possible, guests are also encouraged to complete their pool sessions in a PADI dive shop in advance, to considerably reduce the time involved in getting certified during their cruise. Once these pool sessions are complete and referral forms obtained, guests need only complete 4 open-water dives to get certified. This referral is sold on board at $540* (USD).
Diving certifications are subject to availability.
*Price as of April 2014. Subject to change.
Show More
Show Less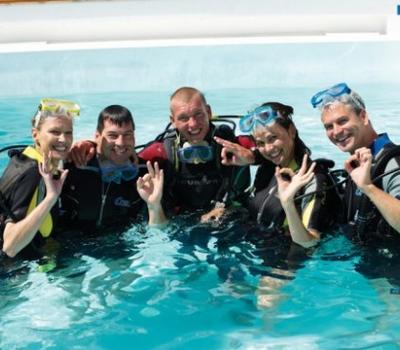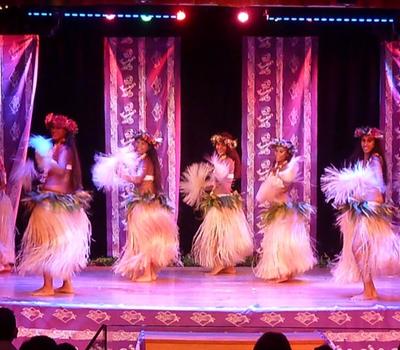 Watch spectacular performances, such as an electrifying Polynesian show featuring the arts of the islands in the main lounge by our beloved troupe of entertainers, Les Gauguines. One night it might be the soaring a cappella harmonies of himene songs. Another show might feature a guest Polynesian troupe offering a thrilling performance of ote'a—a complex line dance accompanied by drums telling the ancestral legends of the Polynesian people. On other nights, you might marvel at the skill of a pianist … tap your foot to a rock band … or hum along to familiar tunes performed by a veteran of Broadway. Our selection of entertainment is sure to make every evening a pleasure!
Show More
Show Less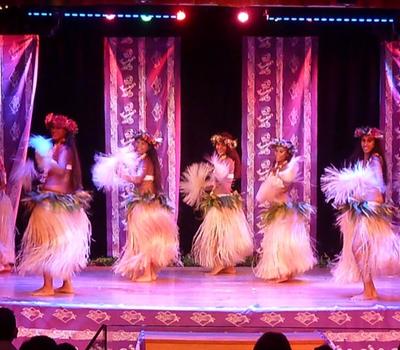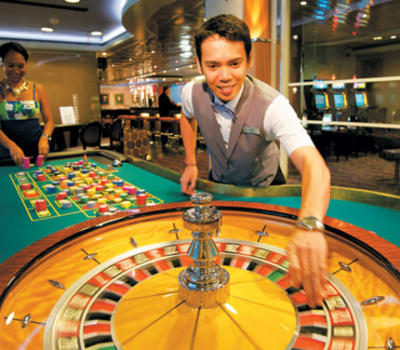 Every evening (except when prohibited by port regulations), you can try your luck in the newly expanded Le Casino, featuring slot machines, blackjack, and stud poker. Or relax with a drink at the Piano Bar, enjoying live entertainment.
Show More
Show Less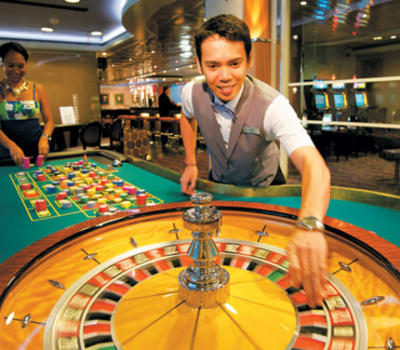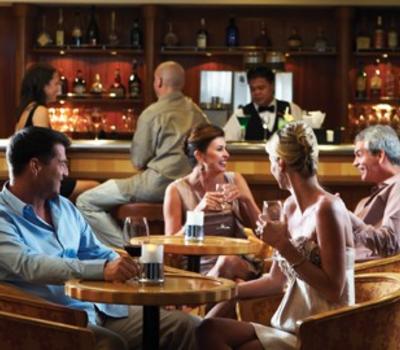 In this versatile lounge, you can enjoy a morning snack or afternoon tea, attend a honeymoon/anniversary blessing ceremony, or enjoy a nightcap and dance under the stars to the strains of live music.
Show More
Show Less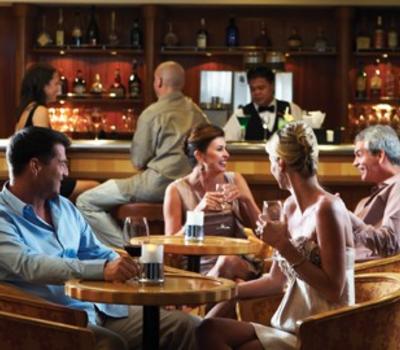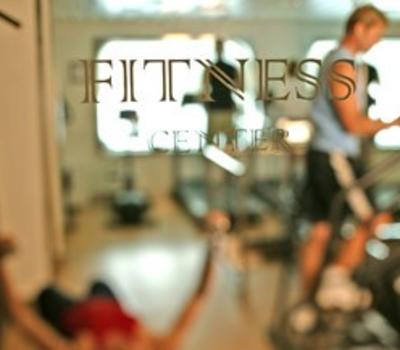 Exercise your options in our Fitness Centre with Lifecycles, treadmills, stairmasters, and weight machines. Or enjoy kayaking, windsurfing or paddleboarding. If you sail aboard The Gauguin, we offer an exclusive, optional PADI SCUBA diving programme.
Complimentary snorkel gear is available to guests.
Show More
Show Less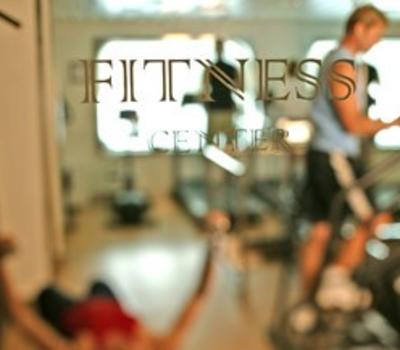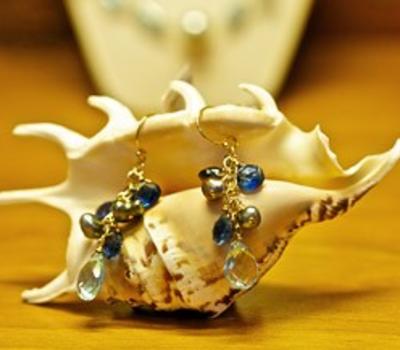 Aboard your Paul Gauguin Cruises ship, convenient shopping is as close as La Boutique. Whether you're looking for a toiletry essential or a memento of your cruise of a lifetime, you'll find it here.
At La Boutique (Deck 6 aboard the m/s Paul Gauguin), you can find:
•Genuine Tahitian black pearl jewellery
•Paul Gauguin Cruises logo apparel and accessories
•Fashion apparel
•Swimwear and beach attire
•Gift items
•Toiletries, including sunscreen, toothbrushes and toothpaste, deodorant, and more
•Travel essentials, such as batteries
The Gauguin also carries Polynesian specialties, such as Tahitian apparel, Tahitian vanilla products, Polynesian cookbooks, and local handcrafted arts and crafts.
Unique Tahitian Black Pearl Collections -
La Boutique's extensive selection of Tahitian black pearl jewellery is designed by Kelly Hinerava Bailey and exclusive to Paul Gauguin Cruises. Our island-vintage inspired Hinerava (literally, "Tahitian beauty") collection is beautifully sophisticated yet casual enough for everyday wear, a look the artist calls "island chic."
Show More
Show Less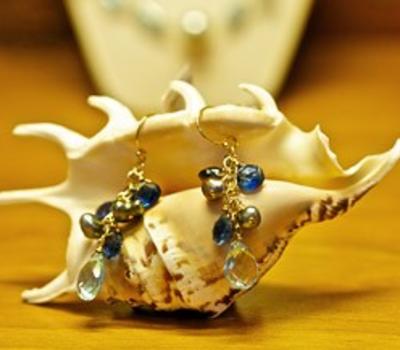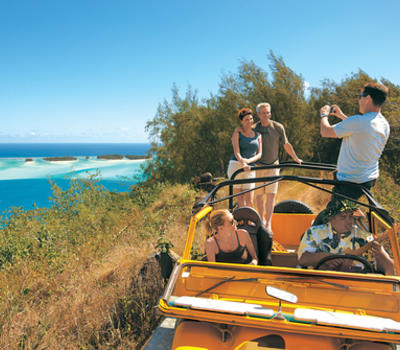 In French Polynesia and the South Seas, our menu of shore excursions features underwater explorations in colourful coral reefs … experiencing spectacular mountain peaks on foot, coach, or safari vehicle … thrilling to adventures by helicopter, aquabike, submarine, and jet ski … and more.
Show More
Show Less