Val du Charron Wine and Olive Estate Guesthouse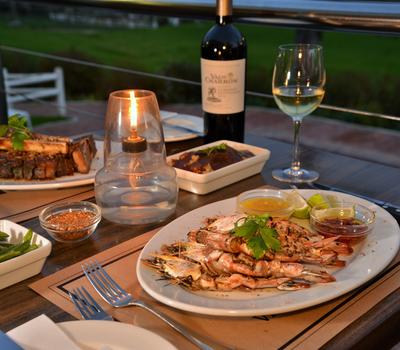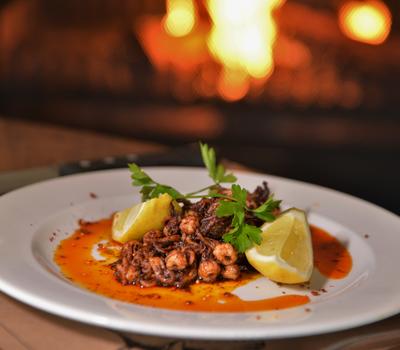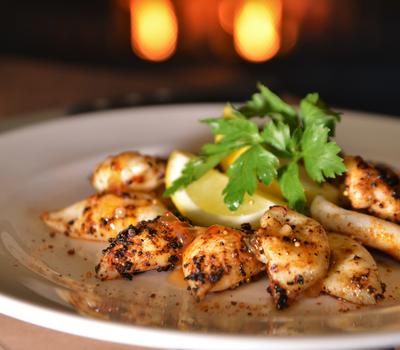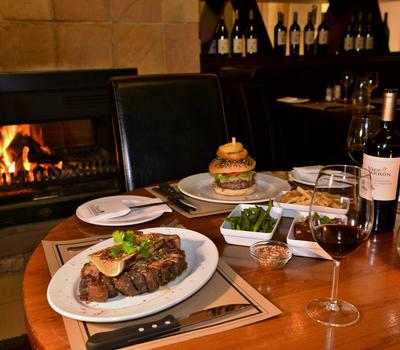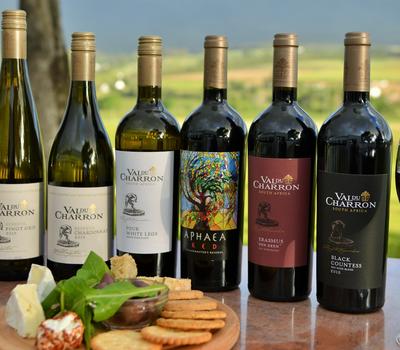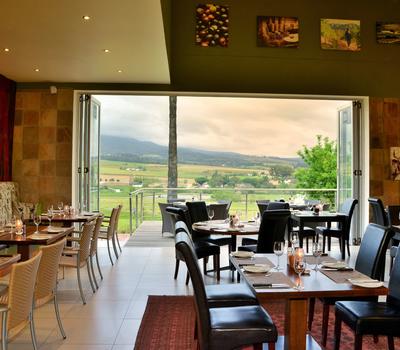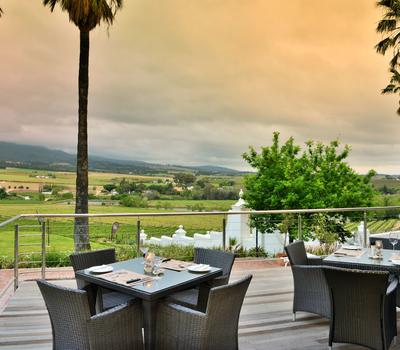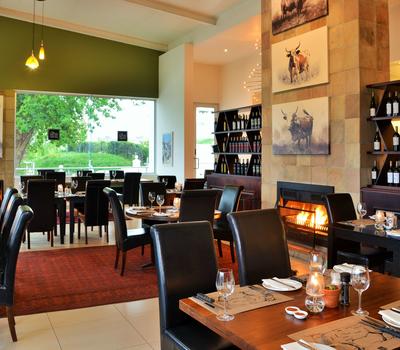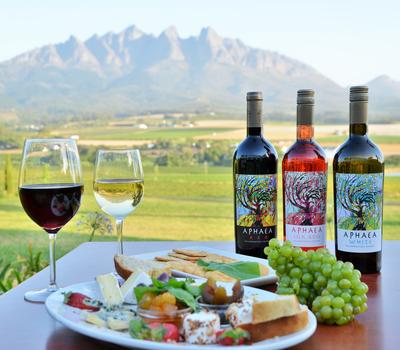 The Grillroom is simply nirvana for carnivores: grain-fed and grass-fed beef, dry or wet aged, is all aged between 22 and 55 days - plus there's steak tartare, oxtail, brisket, marrow bones, biltong and beef burgers too. Venison, pork and chicken feature prominently along with salmon, prawns and calamari, and there are also vegetarian options on the menu. Trawling the extensive menu could take a while, enjoy it with a glass of the Estate's award winning wines. If you love meat as we do, though, this is a little bit of heaven with views to match.
Airy, understated European elegance epitomises the restaurant's interior, which is glass fronted to showcase the panoramic views from the vineyards and olive orchards to the blue-hued mountains that encircle Wellington. On a sunny day choose a table on the deck and sit side-by-side to enjoy the natural theatre.
Show More
Show Less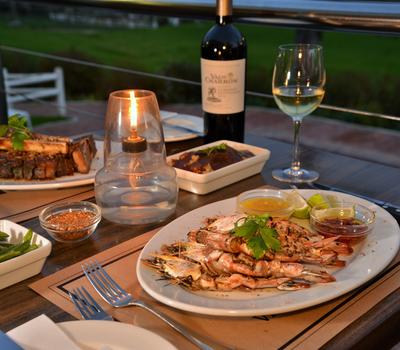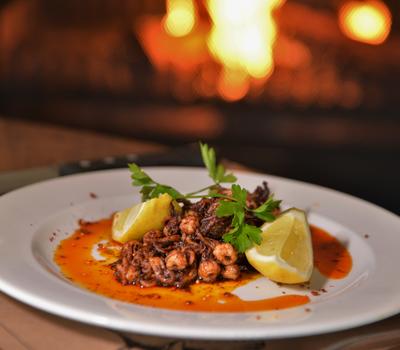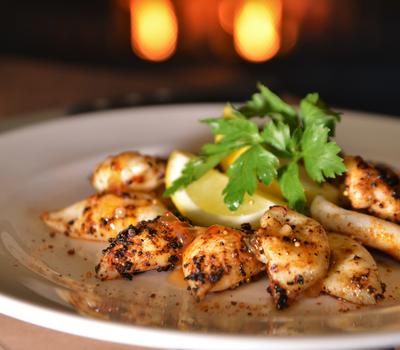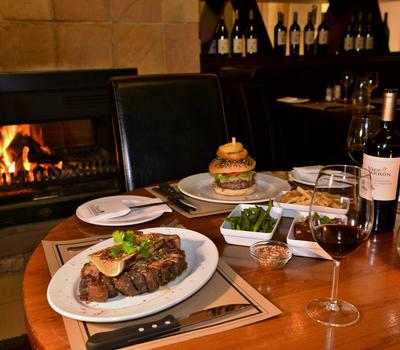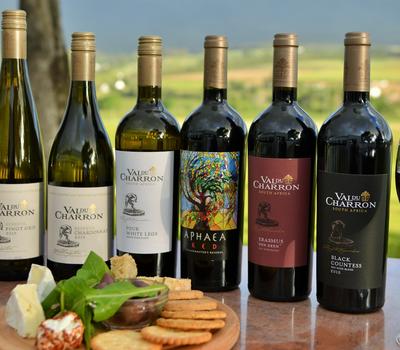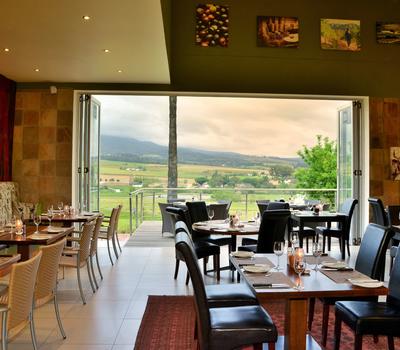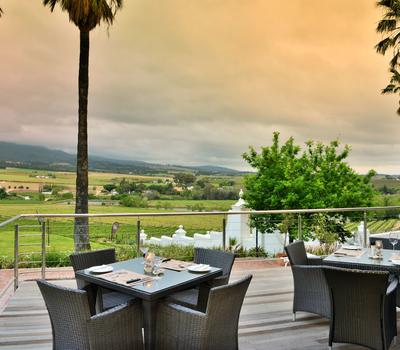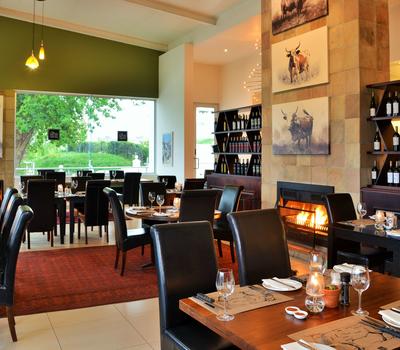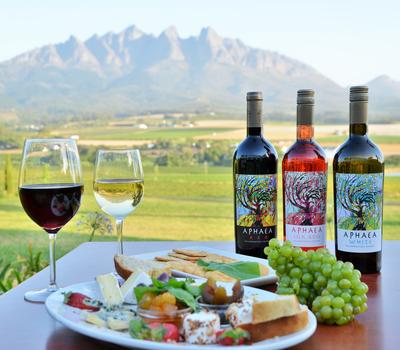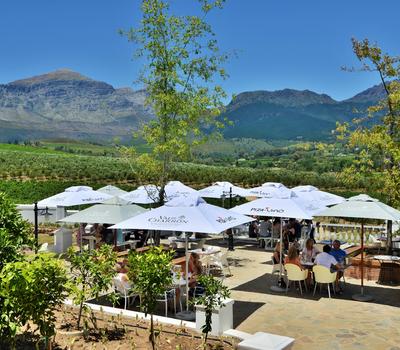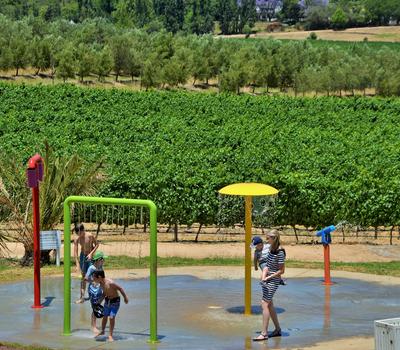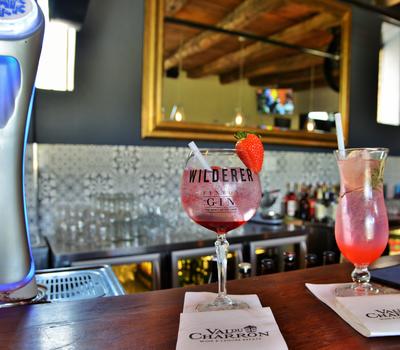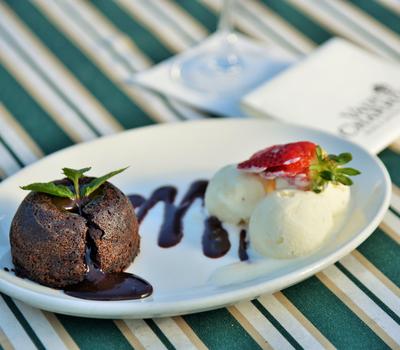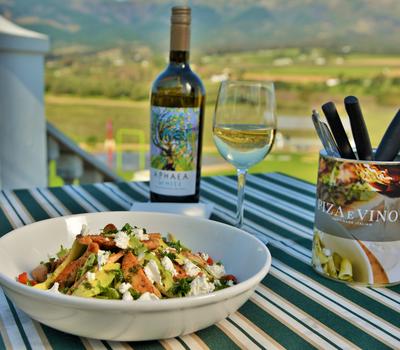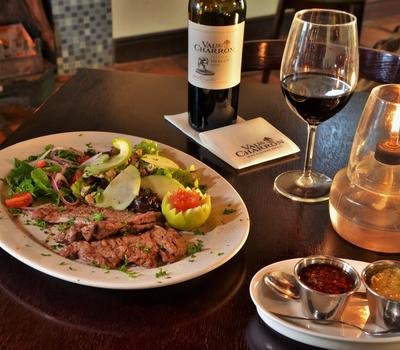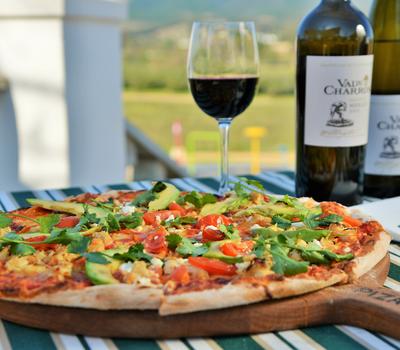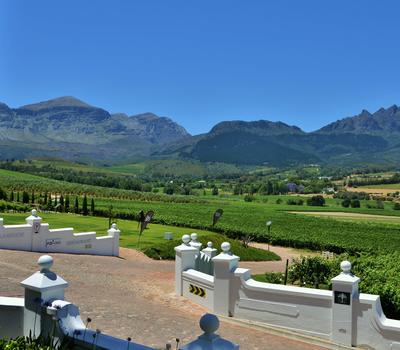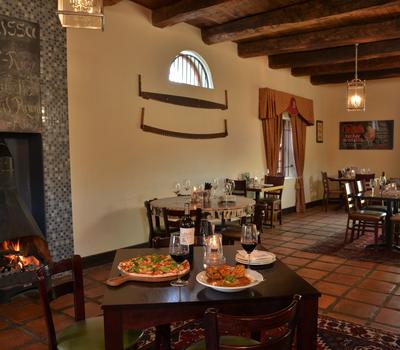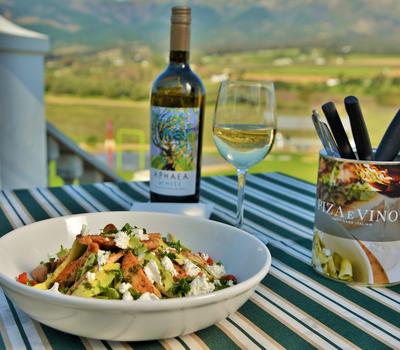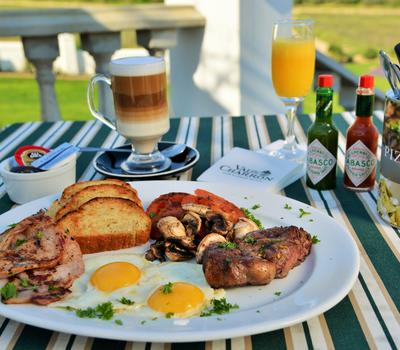 Our Pizza restaurant is changing its name! From the 1st May we will be trading as Pizza Vista. Our new name and logo is emotive of our stunning views and wood fired pizza oven that produces tasty Italian classics.
Because we will not be a franchise, patrons can look forward to savouring more local produce such as craft beers and seasonal dishes with local fruit and vegetables in addition to familiar favourites.
Show More
Show Less