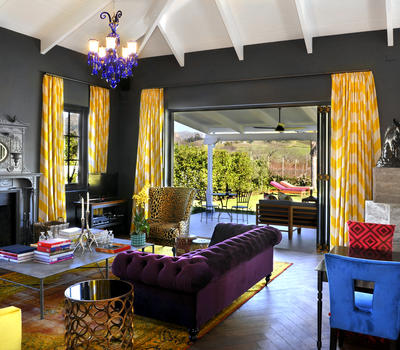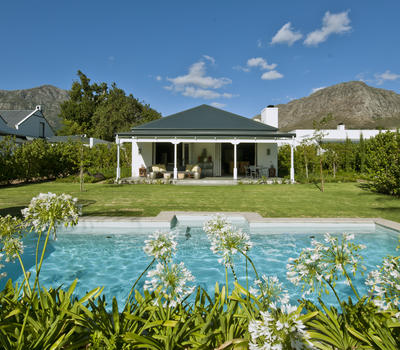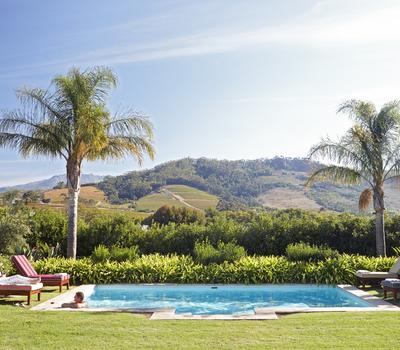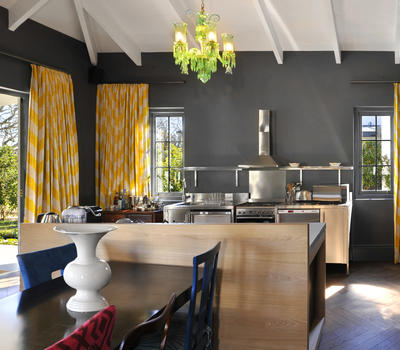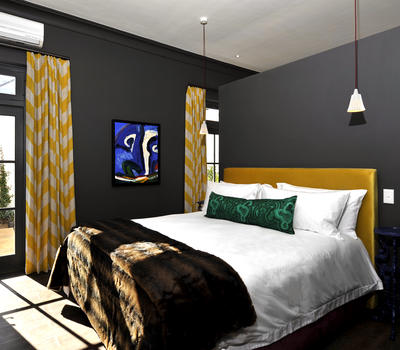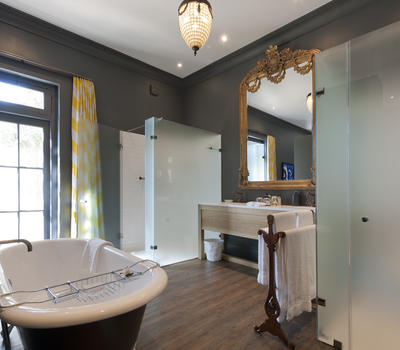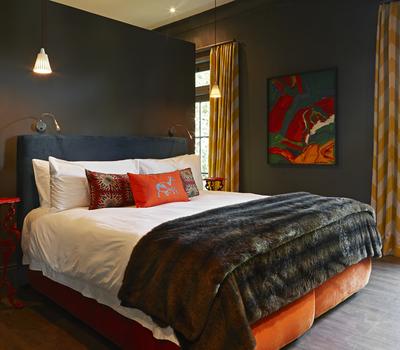 Modern charm. A contemporary space where saturated colours juxtapose with minimalist interiors capturing the essence of the avant-garde. With two en-suite bedrooms, expansive living space, open plan kitchen and private garden, Galerie is the perfect fully serviced escape for 2 - 4 guests.
A showcase for the owner's private abstract art collection, enjoy the antique furnishings and carefully selected contemporary accents. Spend time enjoying the collection and design or gazing out over your private pool from the terrace to mountains beyond. Galerie has an eclectic personality all its own, a fitting tribute to the rich artistic heritage of the valley.
Show More
Show Less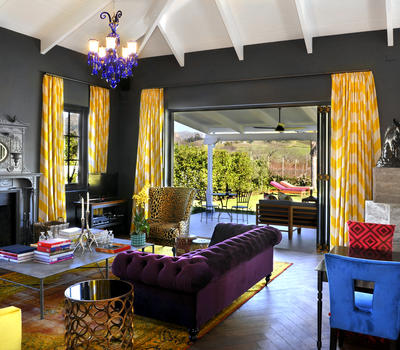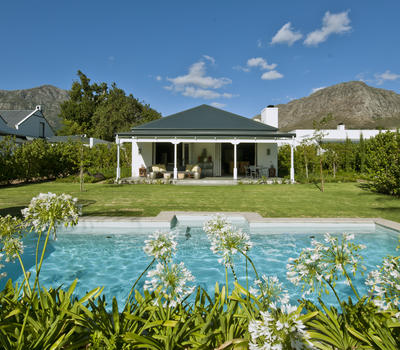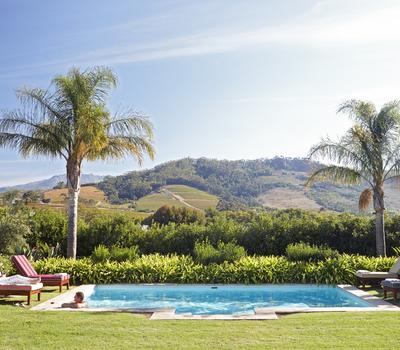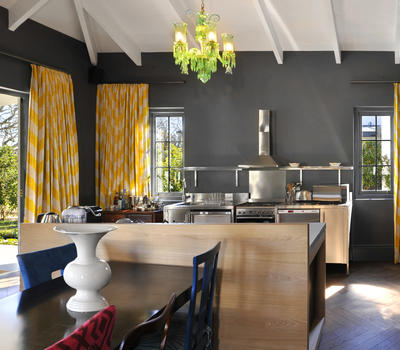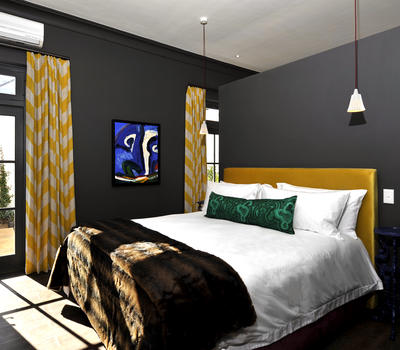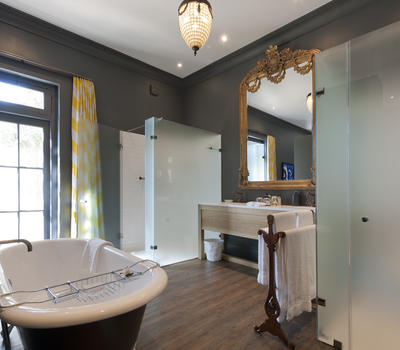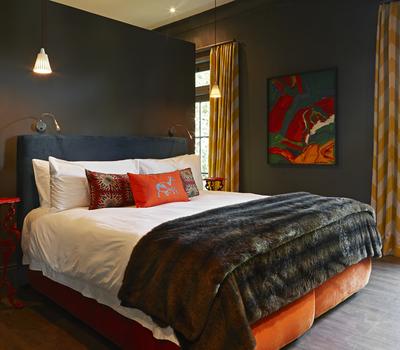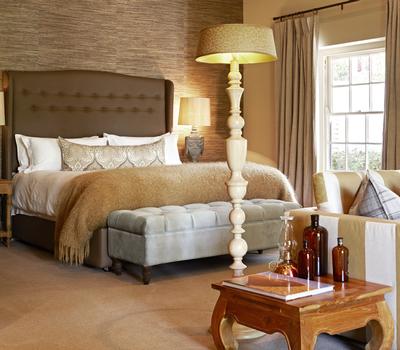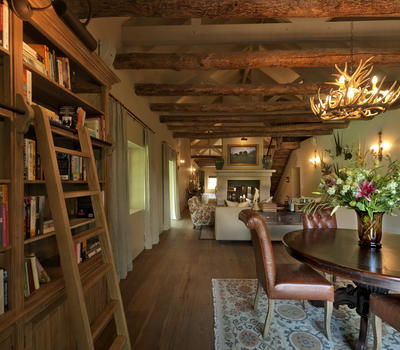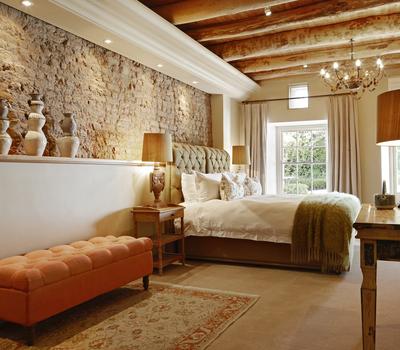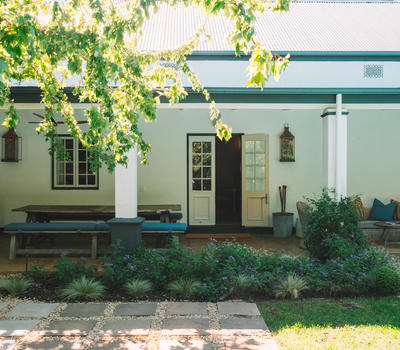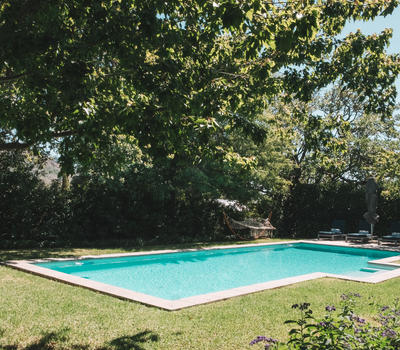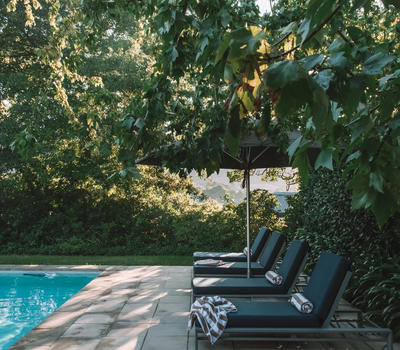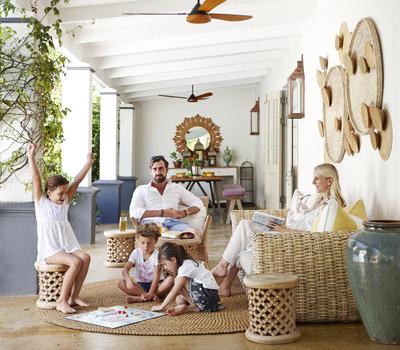 A country retreat. The ambience of this 3-bedroomed historic Village house was inspired by the elegant textures, solid woods and distinct fabrics of a colonial highlands lodge. Featuring two en-suite Garden Rooms and an en-suite Courtyard Room each with a private patio and garden view, an expansive living space, library, terrace and pool, Grange is a welcoming hideaway.
The warm palettes that make up the interiors of the thoughtfully converted barn have been carefully selected to reflect the seasonal hues of the surrounding vineyards. A double-sided fireplace and plush furnishings ensure nothing other than a sumptuous stay.
Show More
Show Less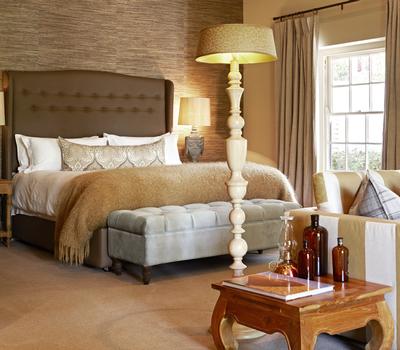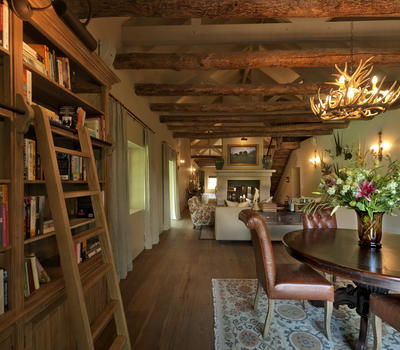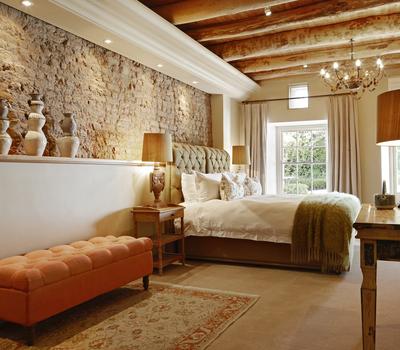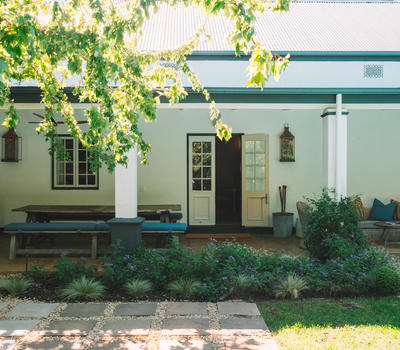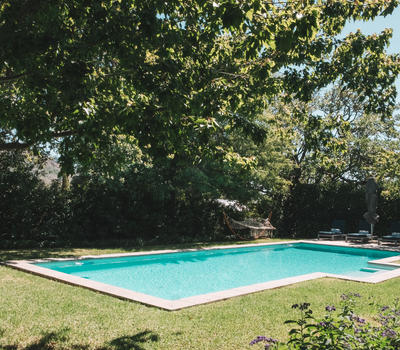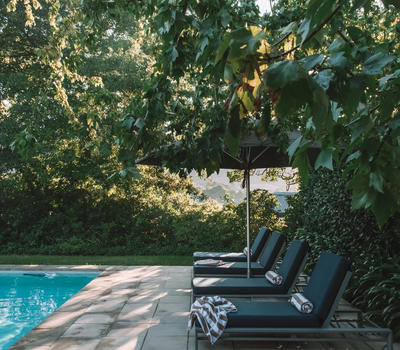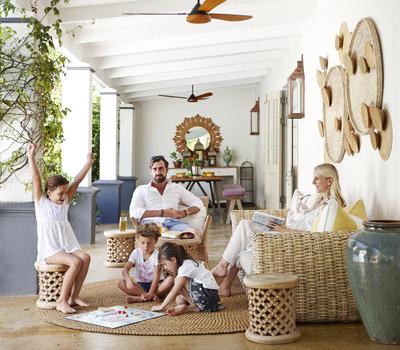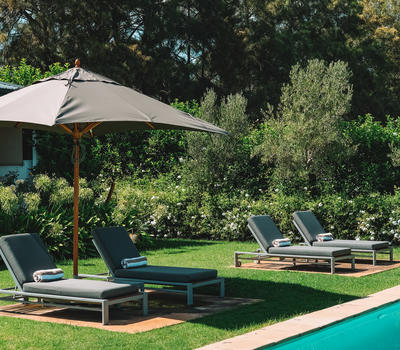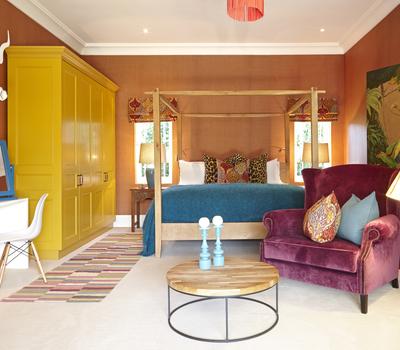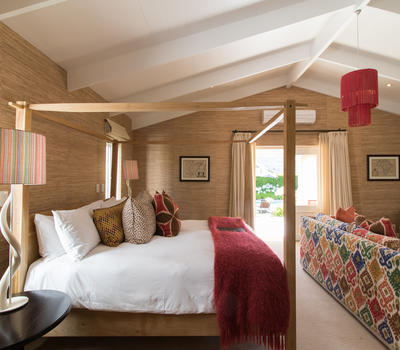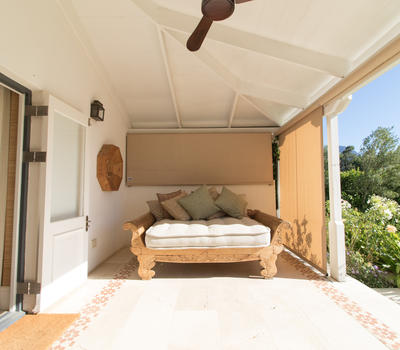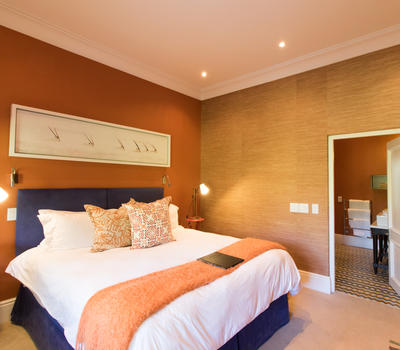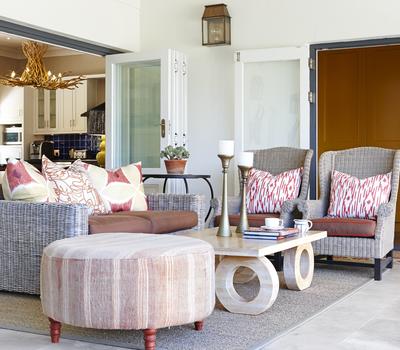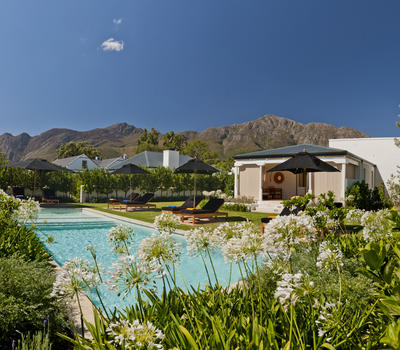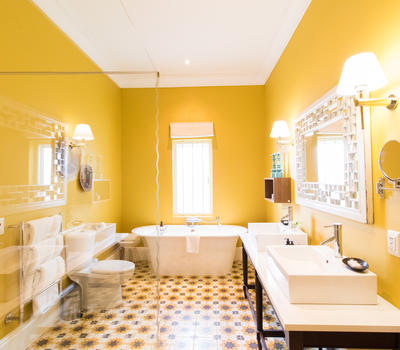 Style and space. A dynamic fusion of East and North African aesthetics is waiting to be discovered at Domain, our newly renamed 4-bedroomed Villa. Moroccan tiles and patterned fabrics establish a tasteful, vibrant style creating memorable interiors.
Featuring an expansive en-suite Garden Suite, two en-suite Courtyard Rooms, an en-suite Petite Room, large terrace, pool and ample room to spread out and relax, enjoy spacious living spaces, manicured gardens and mountain views. Domain is a luxurious retreat from the hustle and bustle of daily life.
Show More
Show Less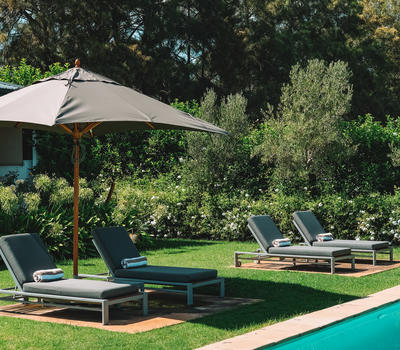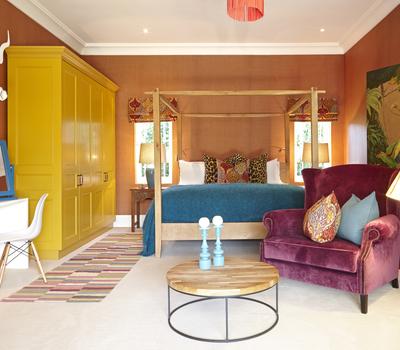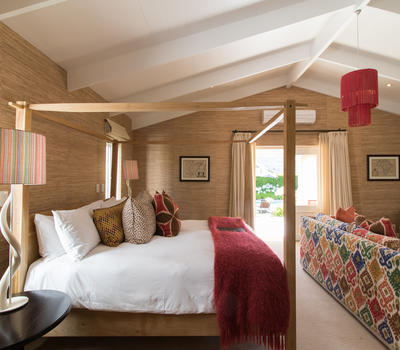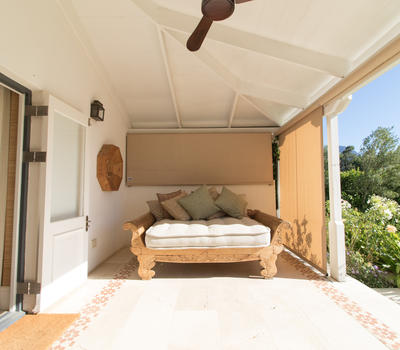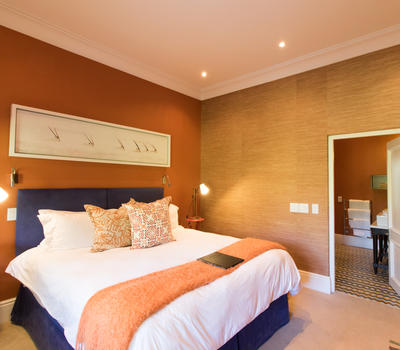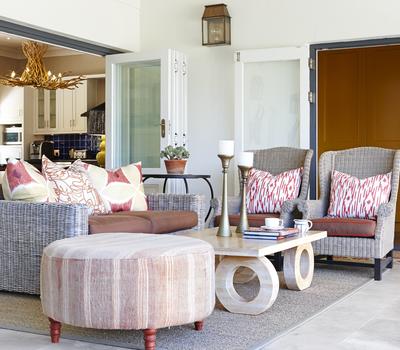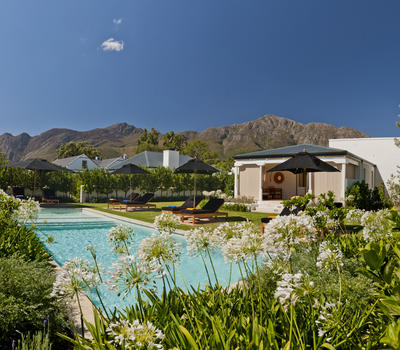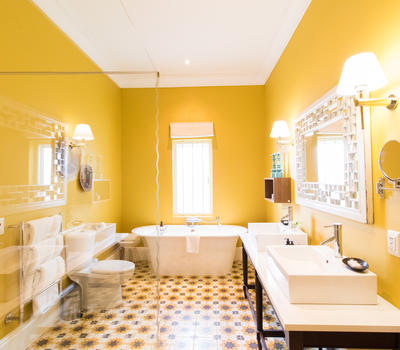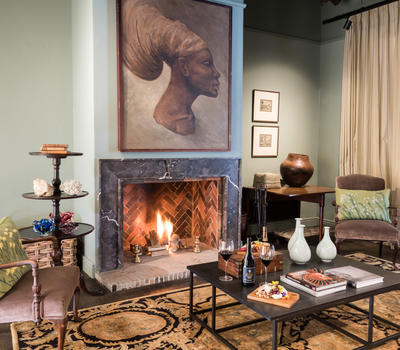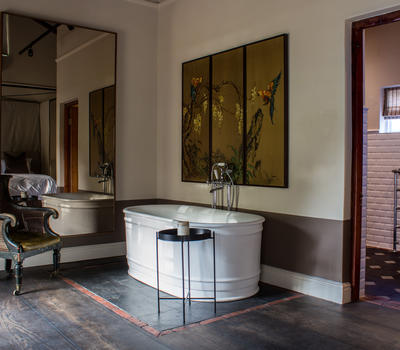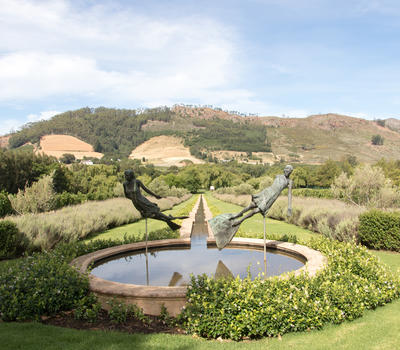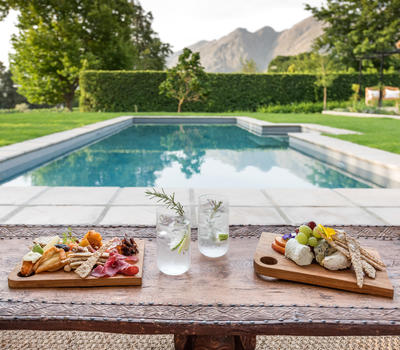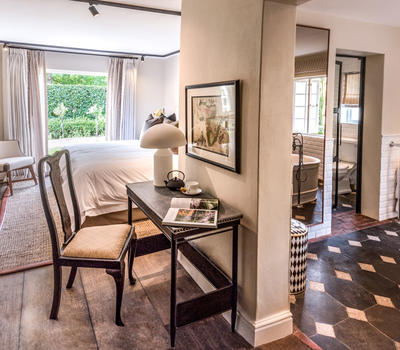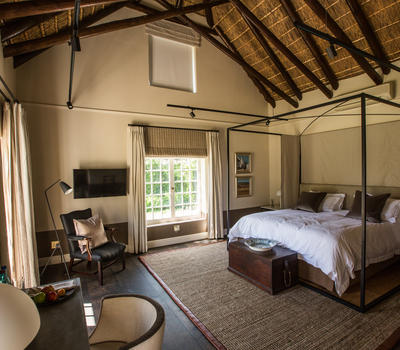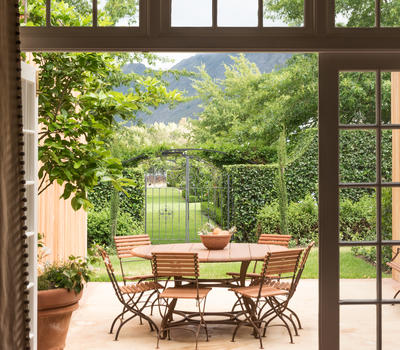 With design and finishes by Jacques Erasmus of Hemelhuijs, modern styling meets the classic charm of a traditional Cape Dutch home at our 5-bedroom Lodge. Flowing interiors, high ceilings and ample living areas are enhanced by charming accents and the rustic beauty of traditional materials.
Nestled on La Clé des Montagnes' second working vineyard in the centre of Franschhoek, La Clé Lodge offers expansive views, a tennis court, putt and chip lawn and helipad. Managed by highly experienced chefs with inspired menus, hearty home-style meals and finer dining options, join us to experience the lifestyle of Franschhoek and be enveloped by warm hospitality.
Show More
Show Less