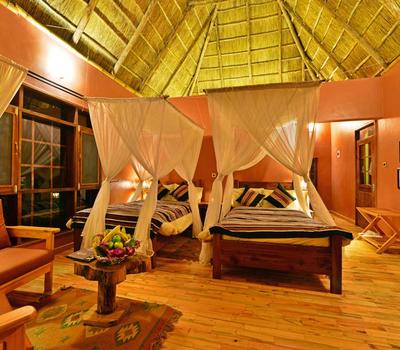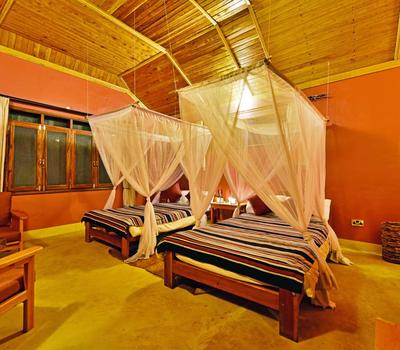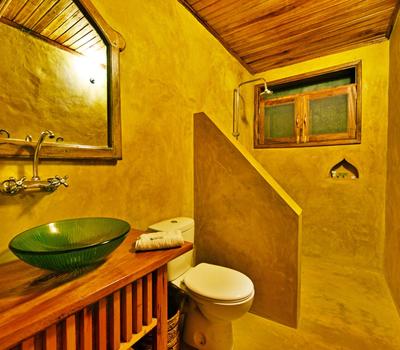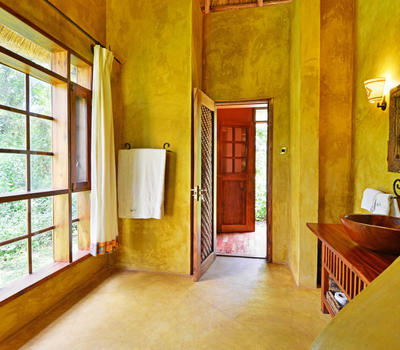 Features two single beds with mosquito nets to keep the bugs away while you sleep and an ensuite bathroom with hot water running 24/7, and a private deck facing the forest
Show More
Show Less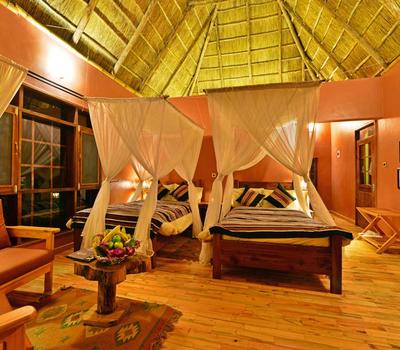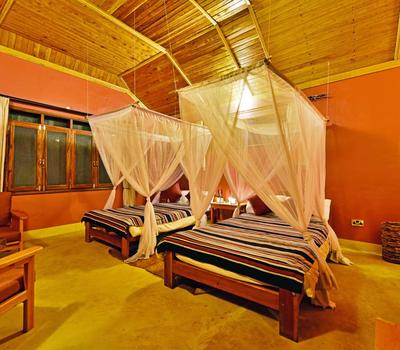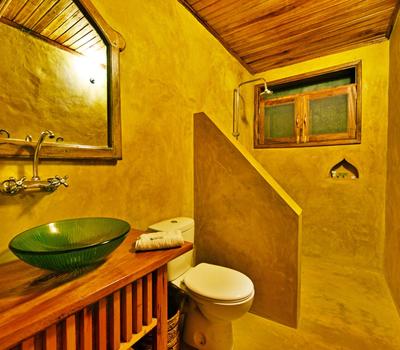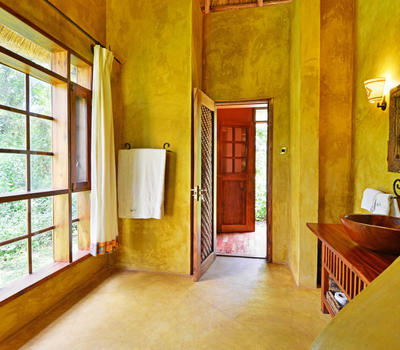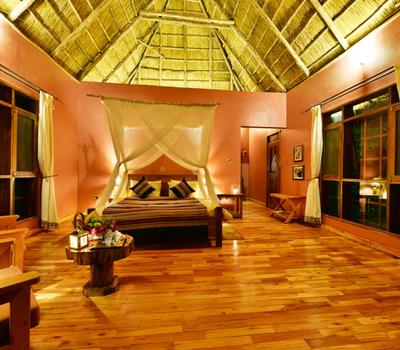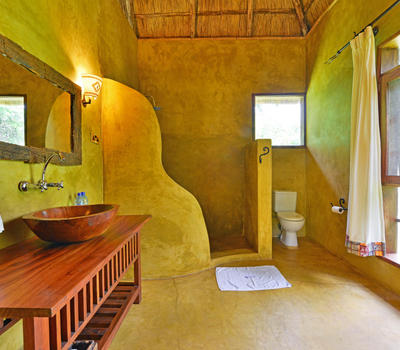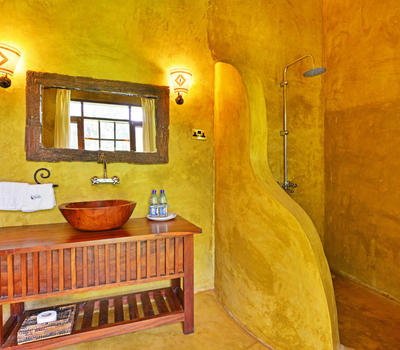 Features a double bed with high ceilings and a grass thatched roof with mosquito nets to keep the bugs away while you sleep, an ensuite bathroom with hot water running 24/7, and a private deck facing the forest
Show More
Show Less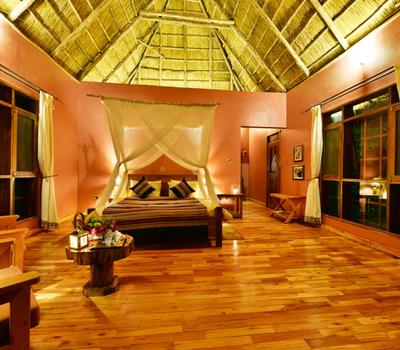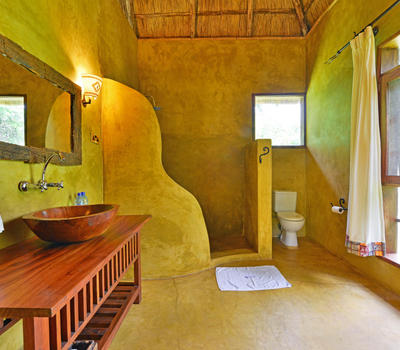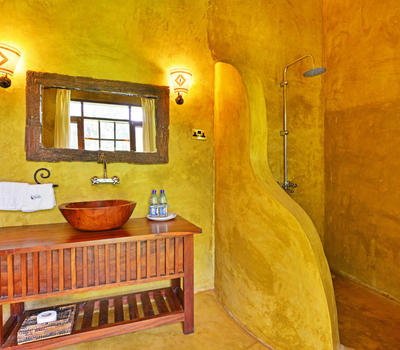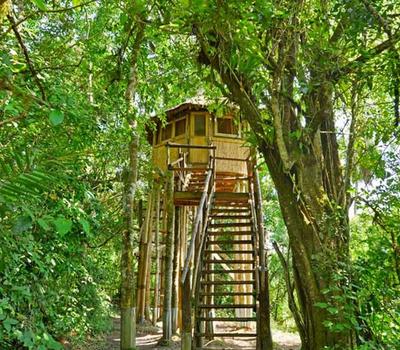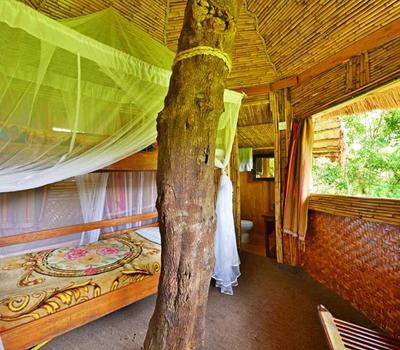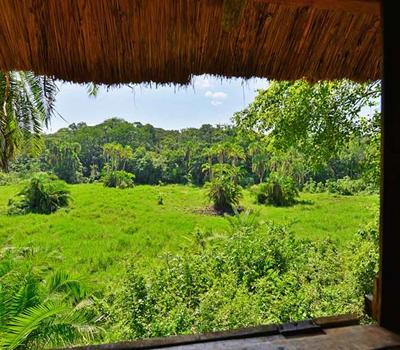 For our adventurous at heart, we offer a secluded Sky Tree House en suite about 200m deep in the forest. Hang upon a gigantic celtis tree and elevated 10m above the ground, our tree house overlooks an elephant meadow with excellent views over the forest canopy where one can regularly sight black and white Colobus Monkeys, Red Tailed Monkeys, Blue Monkeys, even Chimpanzee and/or Forest Elephants sometimes. Her one bedroom is fitted with a bunk bed providing comfortable sleeping for maximum two persons on separate beds. Guests dine at the lodge dining room but need to please be escorted to/from the Tree House before dusk and after day break.
Show More
Show Less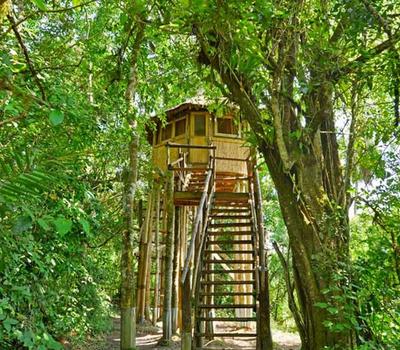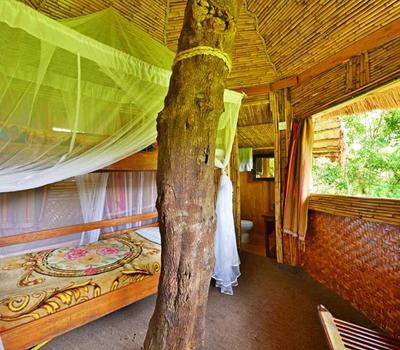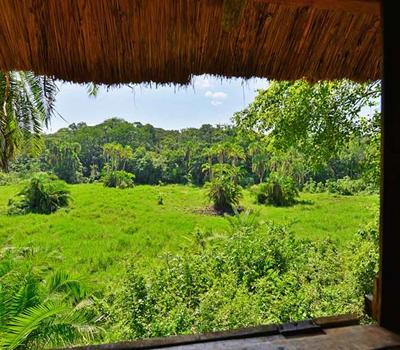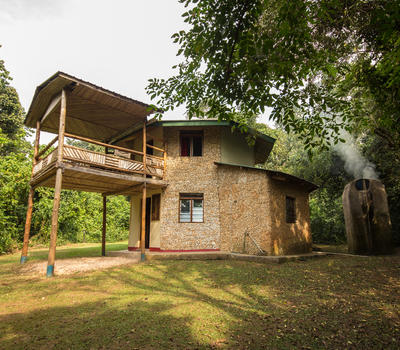 The popular double storied 'Elephant Banda' comprises an upstairs bedroom which extends out over a large, elevated thatched wooden deck/veranda which too seems to extend right into the forest canopy. The deck is very popular for evening relaxation with a drink as you soak in the sunrays sipping through the tall forest trees. It is also an ideal spot for private room-service dinning either breakfast or lunch in the company of Black and White Colobus Monkeys or Red Colobus Monkeys that frequent the surrounding trees. It can also be amazing for candlelit dinner for your special night.
The ground floor room comprises a spacious living room and separate shower rooms and lavatory. The room has been sometimes been taken for small families with the down stairs room converted into a small bed room for one person.
Secluded far deeper into the forest and thus far more private, it's most the elevated cottage' is fitted with a giant 7×7 King size Bed, it is very popular with honeymooners, anniversaries and other 'hopeless romantics' who can also enjoy private lounging and dining at the extensive upstairs veranda that seems to go right into the forest.
Show More
Show Less