African Bush Camps Migration Expeditions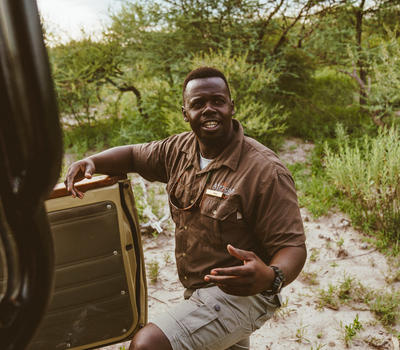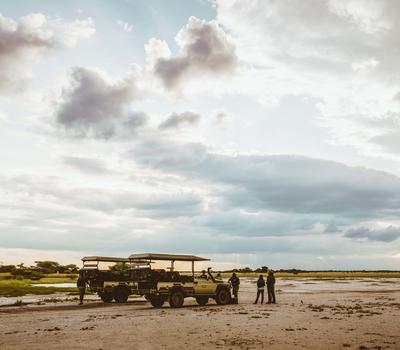 Morning and afternoon game drives are on offer and give safari goers the chance to see fantastic migratory birding opportunities, large elephant bulls, the iconic Kalahari lion, cheetah, spotted hyena and oryx.
The zebra migration that arrives in Nxai Pan National Park is a big attraction on a Nxai Pan safari between December and March each year, over the rainy season. The zebras are coming from the Linyanti and the Chobe National Park region, to Nxai Pan and back, a total of 1000 km. It's the longest migration in Africa, all for the nutritious, tasty grasses in the pan. Predators follow zebras and other herbivores and prey on the weak and younger herd members. This all makes for very exciting game drives.
Show More
Show Less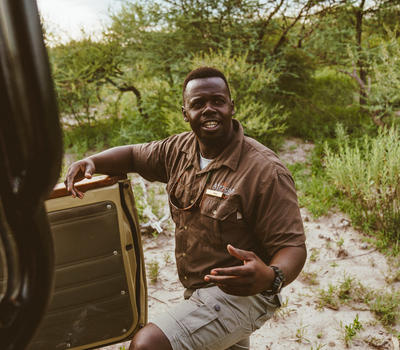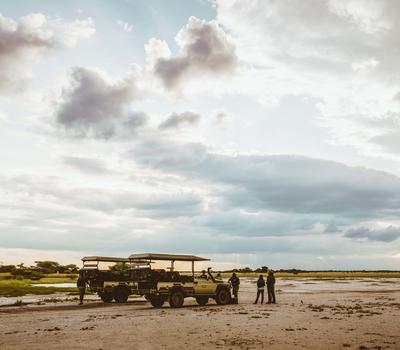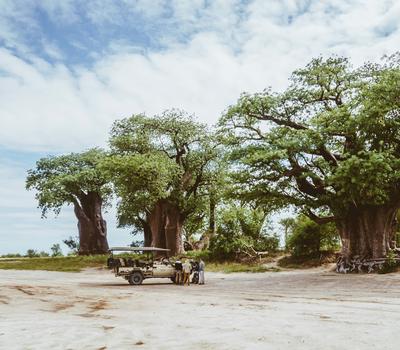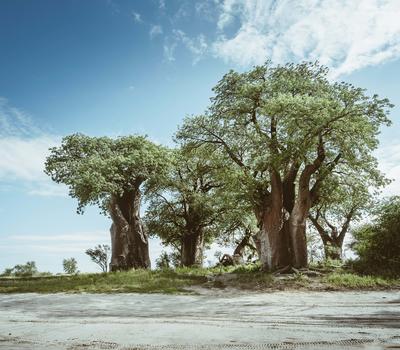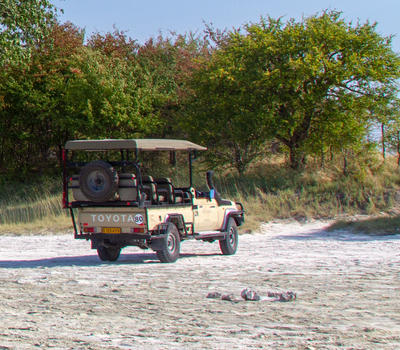 Baine's Baobabs are a cluster of ancient baobab trees on a small island that overlooks KudiaKam Pan. These famous baobabs, also known as the Seven Sisters or the Sleeping Sisters, have become a must-see site in Nxai Pan National Park and have even been visited several times by Prince Charles.
Show More
Show Less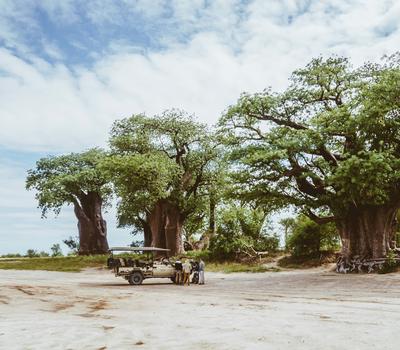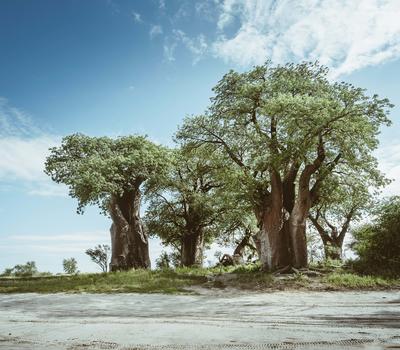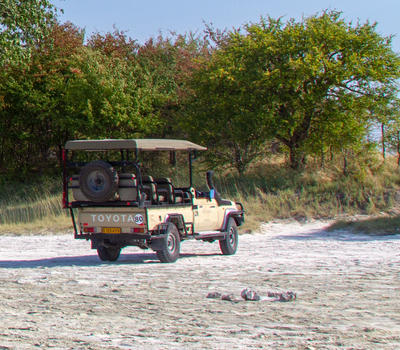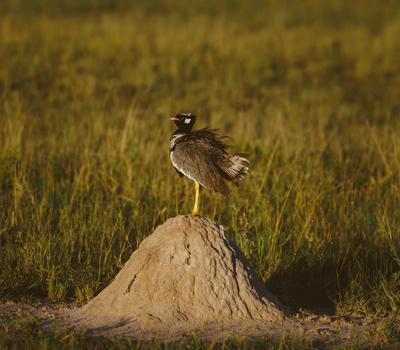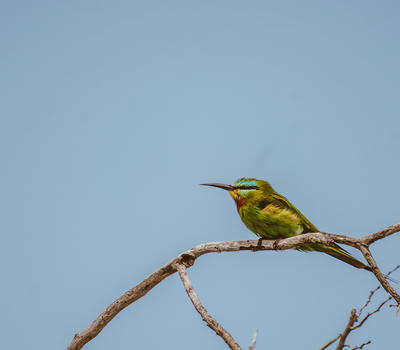 With more than 200 bird species recorded and habitats ranging from acacia shrub to grasslands and mopane woodland, Nxai Pan is a distinguished birding destination. Between November and April, the migrant birds are around and many birds are breeding, showing off their breeding plumage.
Show More
Show Less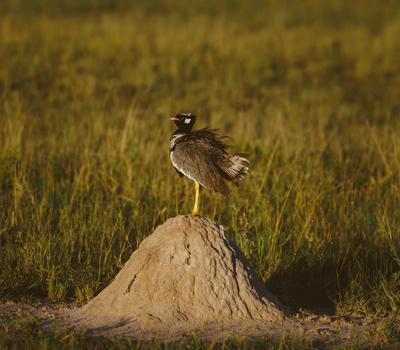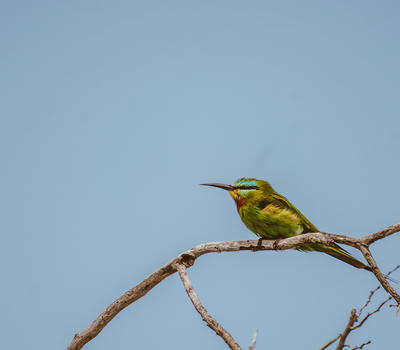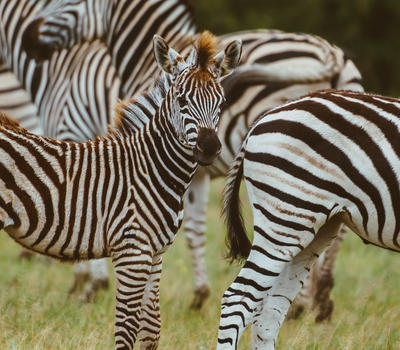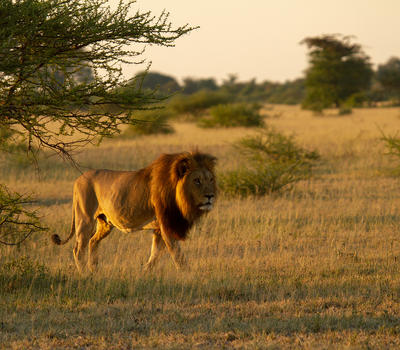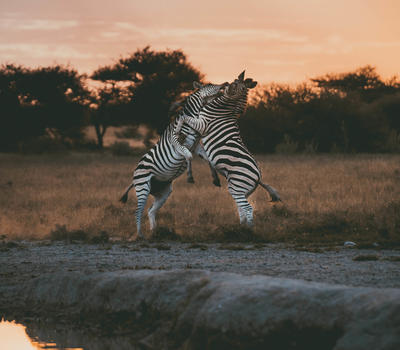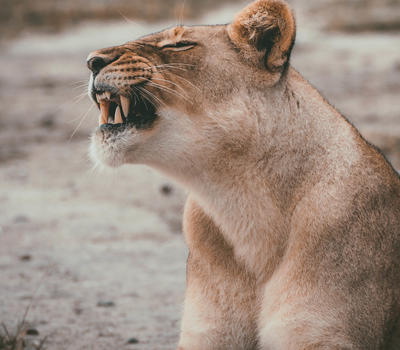 Nxai Pan offers photographic opportunities for both amateur and professional photographers. The pan's unique white dust creates a distinctive. The elephants in the area are the subject of many photographs, the pan dust's them in the white soil, giving them their famous ghostly appearance. When rushing to the waterhole, they cause clouds of dust creating a beautiful photographic environment and, in the evening, they become silhouettes in vibrant sunsets. If you are looking for action photography then the preditors around the pan are waiting for you!
Show More
Show Less