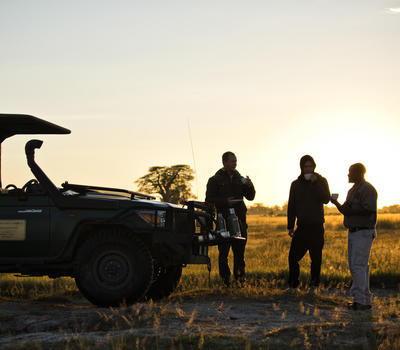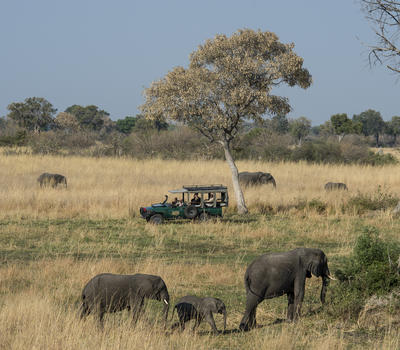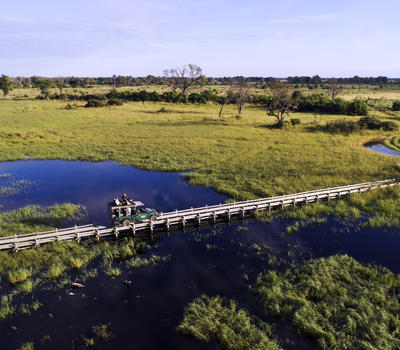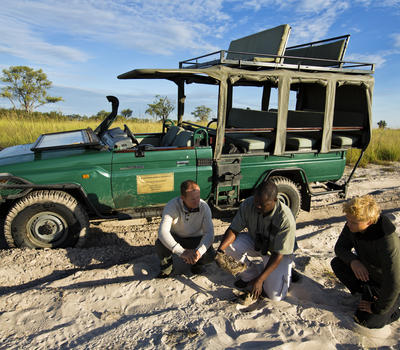 Game drive through the vast concession to see the diverse wildlife of the area including wild dogs, sitatunga antelope, big cats and extensive birdlife. Their beautiful habitat changes with the season from seasonal floodplains, waterways and grassy savannah.
Show More
Show Less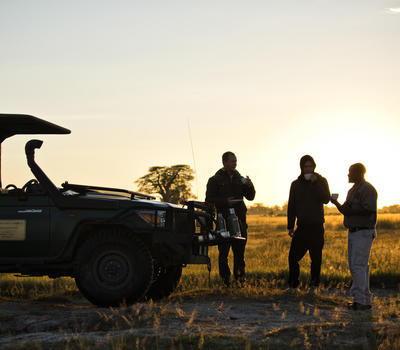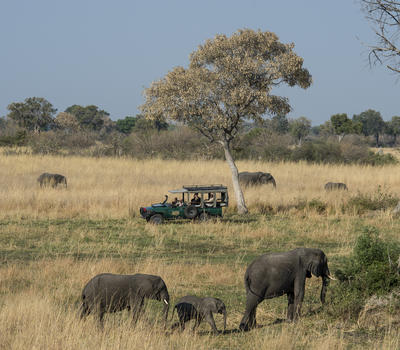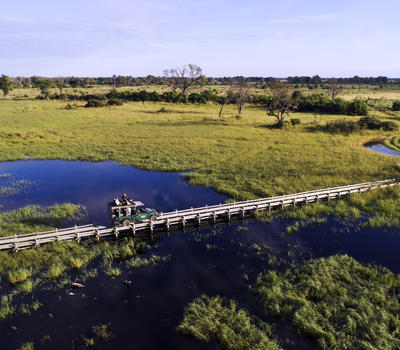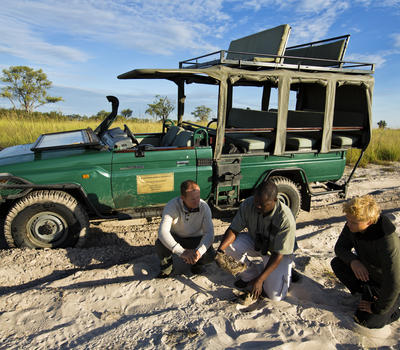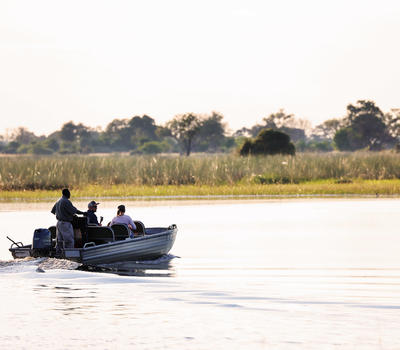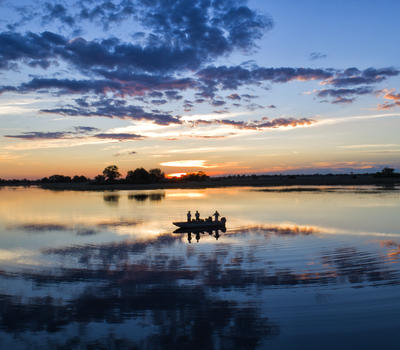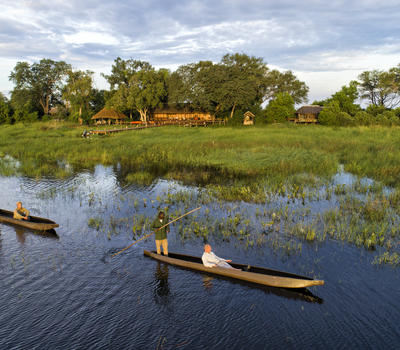 Whilst water levels are at their highest in April to October, boating activities are an integral part of a stay at Mapula. Exploring by boat, cruising through lilies and reeds, offers a new perspective to the area.
Show More
Show Less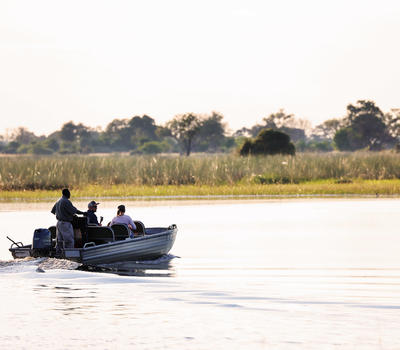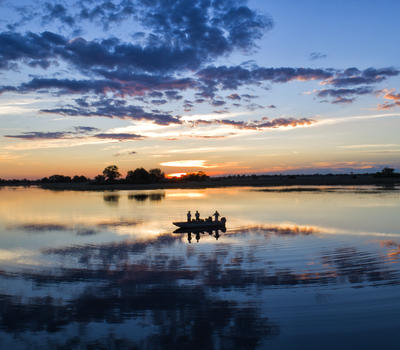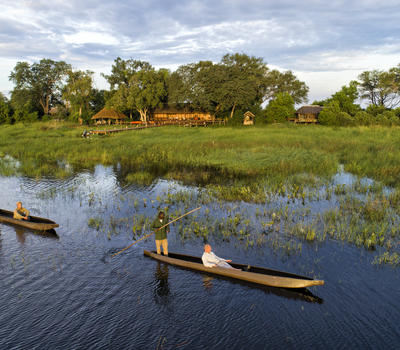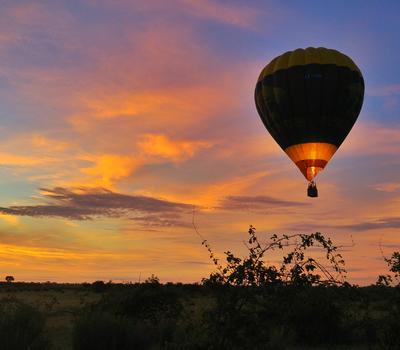 Take to the skies on an evocative hot air balloon flight (at an additional cost; only available if combined with a helicopter transfer; 01 April – 30 September).
Show More
Show Less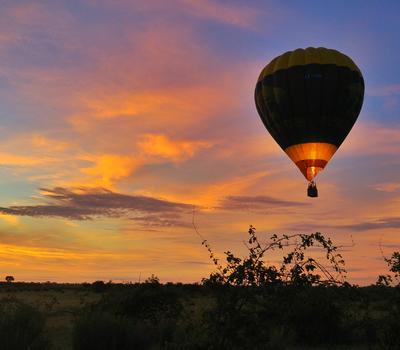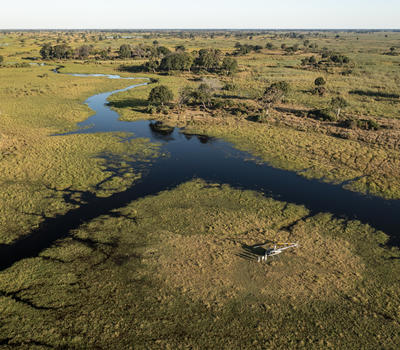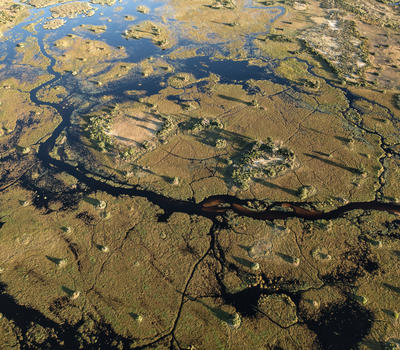 Fly over the vast landscape by helicopter to give a much broader perspective of the Delta. (This incurs an additional cost.)
Show More
Show Less