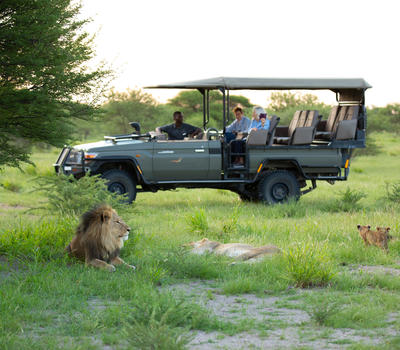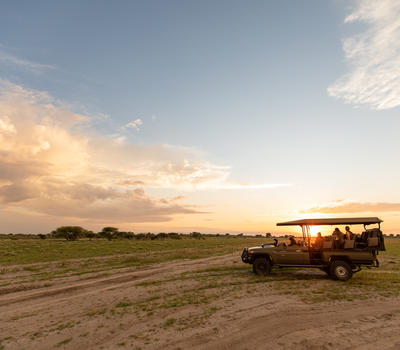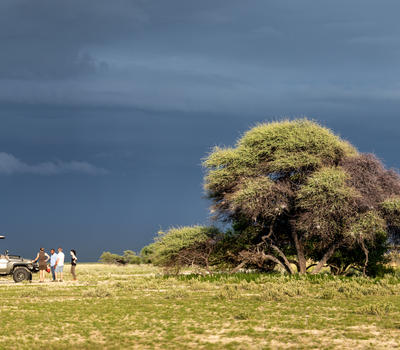 Kalahari Plains – Game Drives *
Twice daily game drives or full-day excursions take place in open 4x4 vehicles, and are directed towards the seasonal movements of the wildlife. The Central Kalahari is a vast expanse of scrub-covered fossil dunes between ancient river valleys. During the rains (November to April), the desert comes to life, with huge herds of plains game followed by predators large and small, resulting in some of the best summer wildlife viewing in Botswana. Sightings are good around Kalahari Plains itself, especially springbok, giraffes, gemsbok, red hartebeest and steenbok, as well as predators such as lions, cheetahs, leopards, brown hyaenas and caracal for the lucky. Small predators range from blackbacked jackals, meerkat (suricates), Cape foxes, honey badger and a dozen mongoose species.
* With the camp being in a National Park, we adhere to the regulations of the Department of Wildlife and National Parks restricting off-road driving and night driving.
Show More
Show Less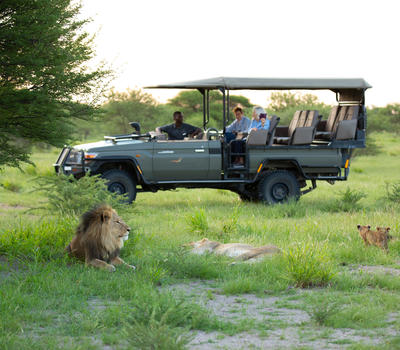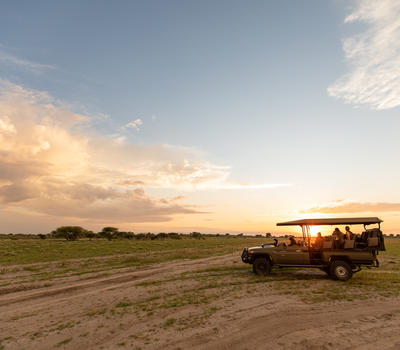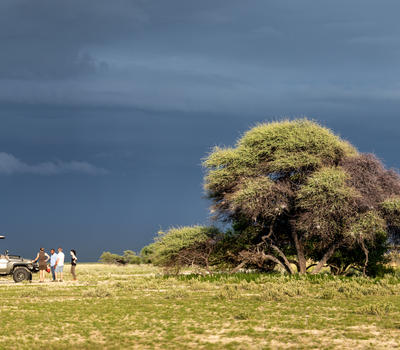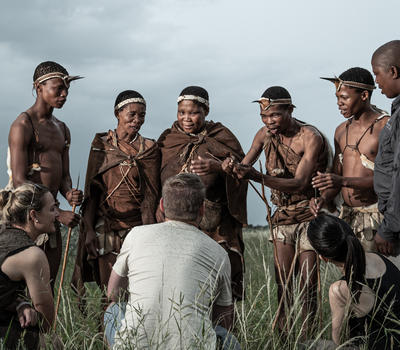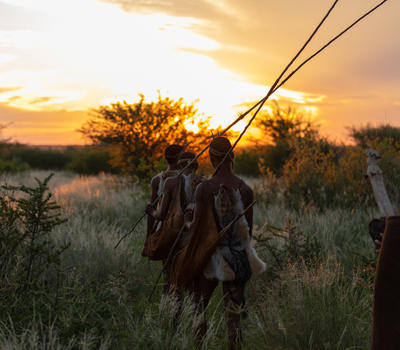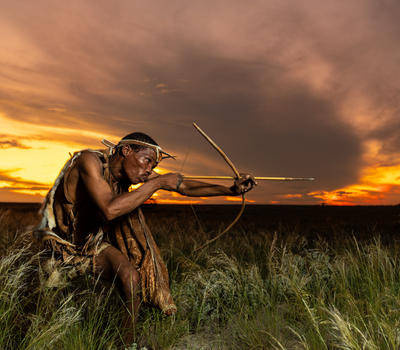 Kalahari Plains – San Cultural Walk
An interpretive, guided walk led by camp staff members who are descendants of the San, provides insights into their traditional lifestyles through dress, activities and a short walk (800 metres) in the immediate camp area.
Show More
Show Less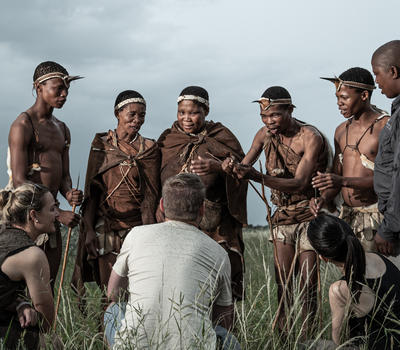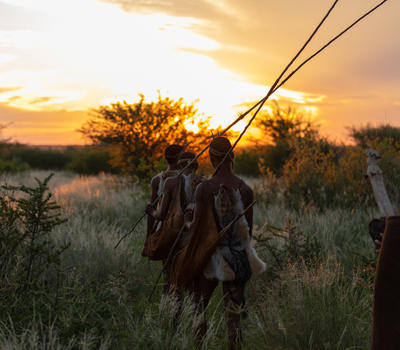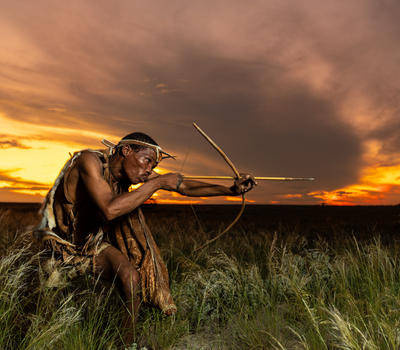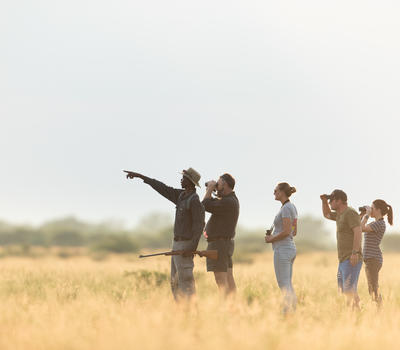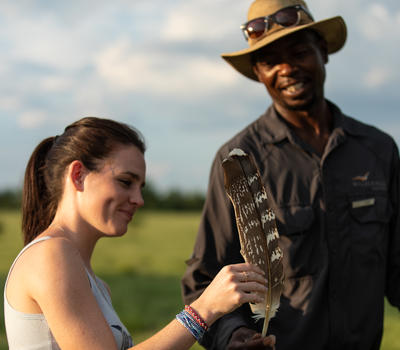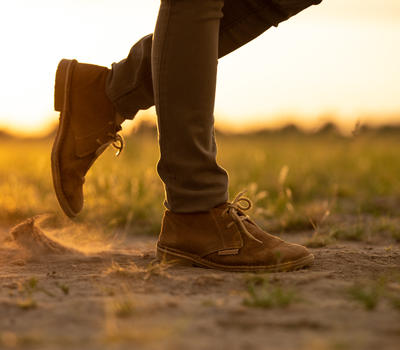 Kalahari Plains – Guided Nature Walks *
In addition to the San Cultural Walk, guided nature walks are on offer. This activity is an approximate duration of one and a half hours, departing camp just before sunrise and moving toward one of the pans in the area for a more up close and personal focus on the fauna and flora. The Kalahari is typically a dry desert-type system, when game viewing moves into the vegetated dune belt and pan systems surrounding the fossilised valleys: most antelope move into the thickets to feed on small shrubs and tubers.
* Seasonal and subject to the availability of a qualified walking guide
Show More
Show Less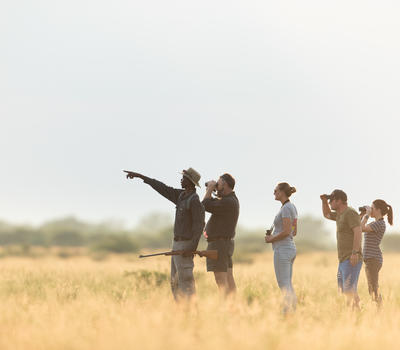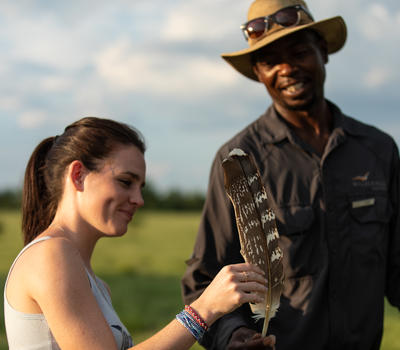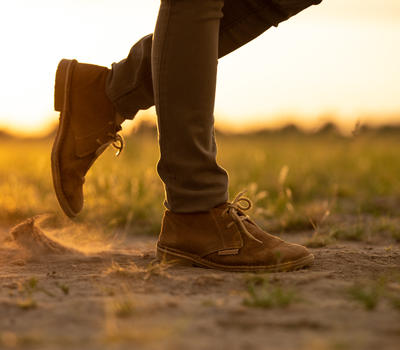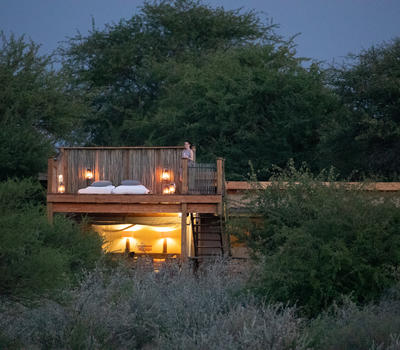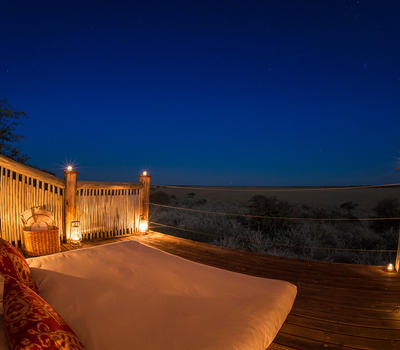 Kalahari Plains – Sleep Under The Stars
Sleep out under the starry skies of the Kalahari and be lulled to a contented slumber by the sounds of Africa on the private rooftop of your tent.
Show More
Show Less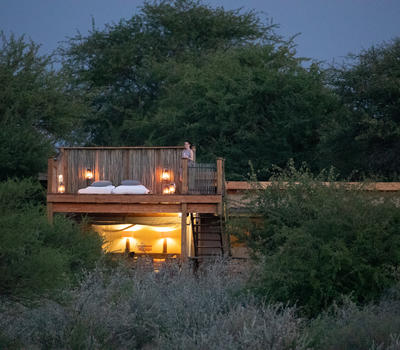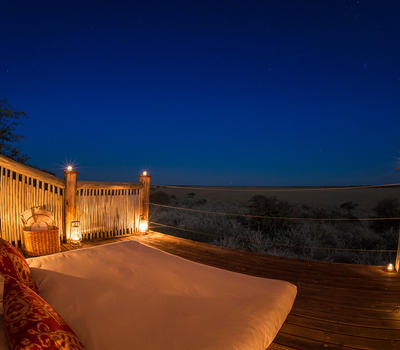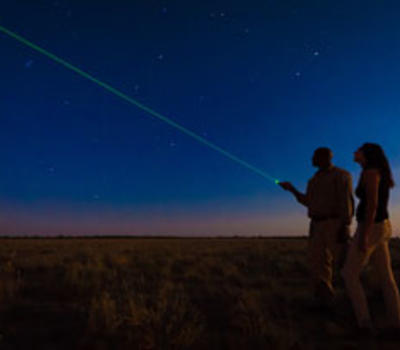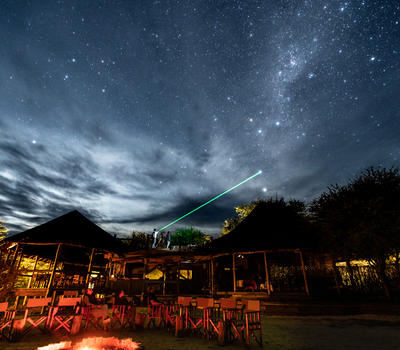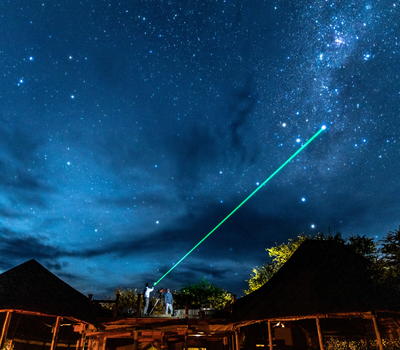 Kalahari Plains – Stargazing
The Kalahari is famous for its clear night skies, and with no light pollution it is the ideal spot from which to view the incredible formations of the stars and planets. Our guides are known to dabble with astronomy and will take you on a tour through the constellations.
Show More
Show Less