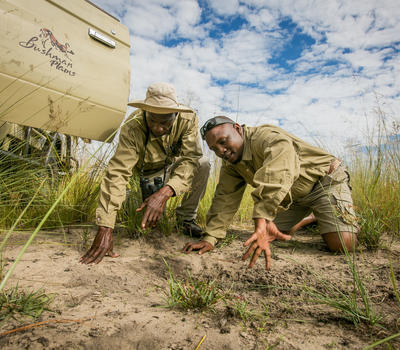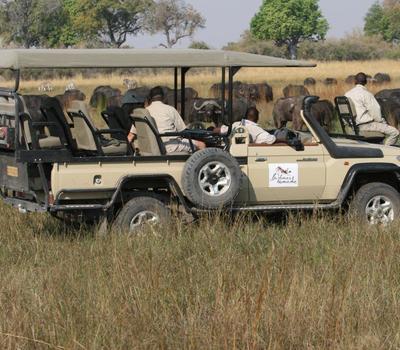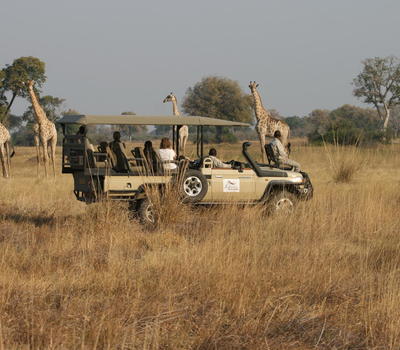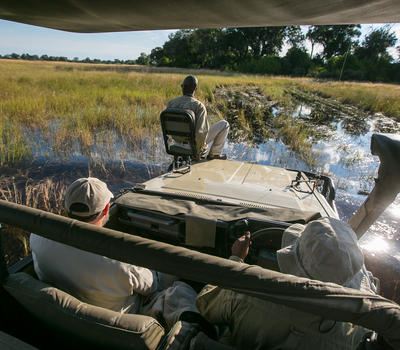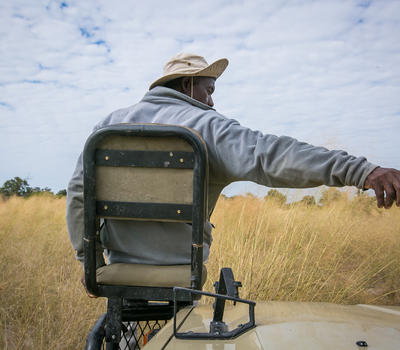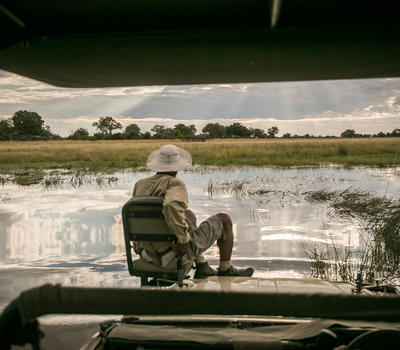 Game drives are in open-sided vehicles, include off road driving, and are the best way to have close-up viewing of the plentiful wildlife. We feature a guide and tracker team, with the tracker greatly enhancing the experience by being able to focus on finding and following fresh predator tracks. Unlike most safari camps our drives do not have to be confined to staying in the vehicle. You are with the masters of the bush, and they will share with you their phenomenal tracking skills. If you are keen, you can take to foot along with your guide/tracker team to learn about the tracks they are following.
Show More
Show Less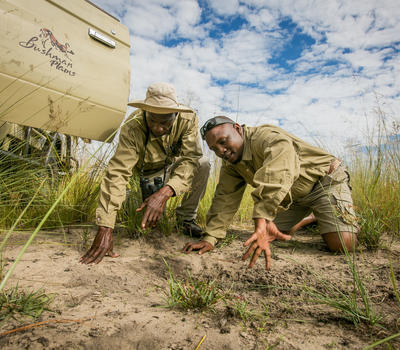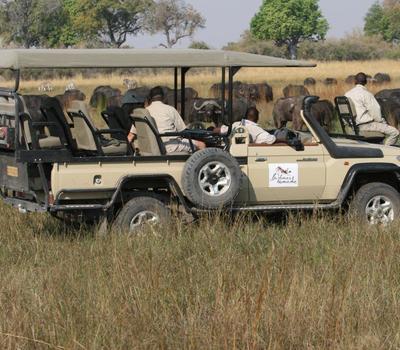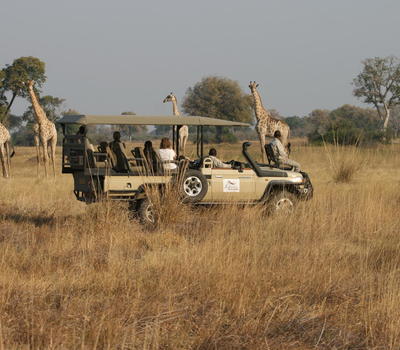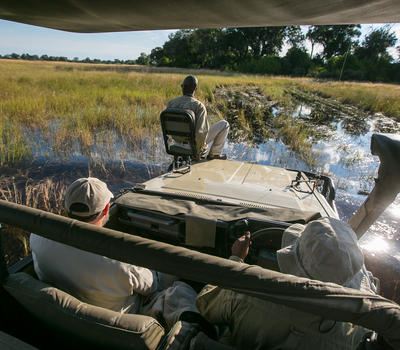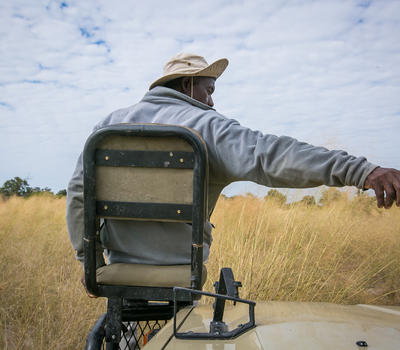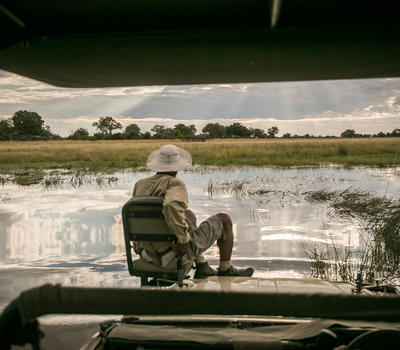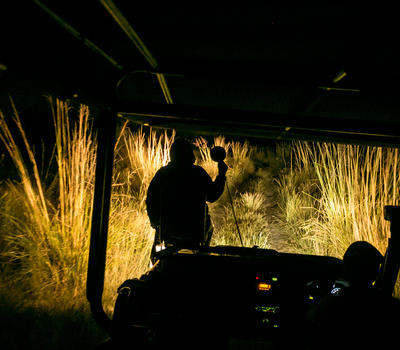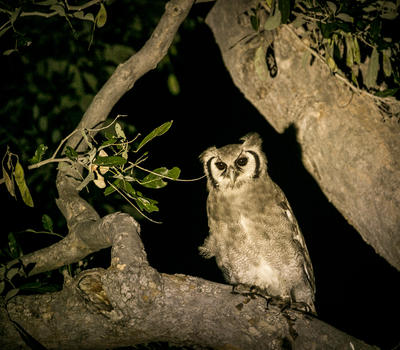 Night game drives provide the opportunity to seek out nocturnal animals, increasing the diversity of species encountered. Night drives also increase the chance of seeing animals during their most active time - sometimes the lions that are sleeping all day get on the move once darkness falls.
Typically the afternoon game drive stops for a sundowner drink to enjoy the stunning sunset. The drive back to camp is then in the darkness while your tracker utilizes a spotlight to search for animals. For guests with interest and stamina we can also arrange to do a night drive after dinner, increasing the chances of finding the more nocturnal creatures.
Show More
Show Less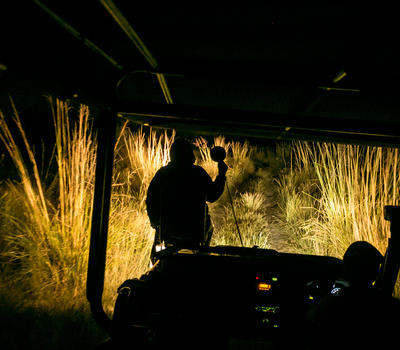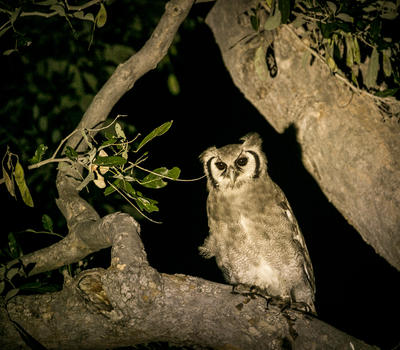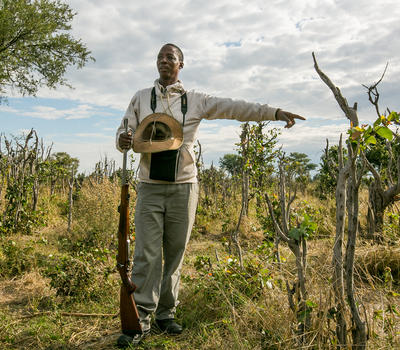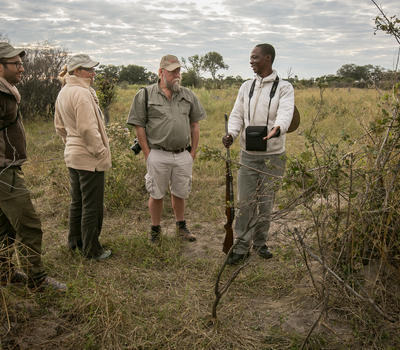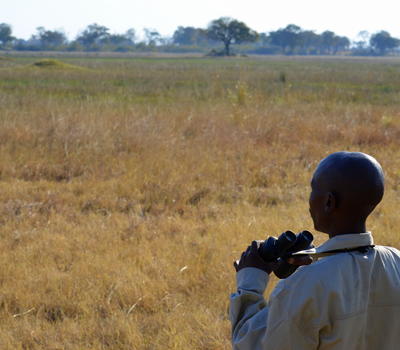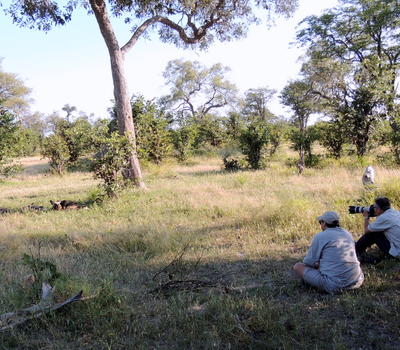 Walking safaris are available to focus on the small secrets of the bush. Your guide can teach you about spoor (tracks), scat, and other signs of wildlife. You will also learn about medicinal plants and the legendary Bushman survival skills.
Show More
Show Less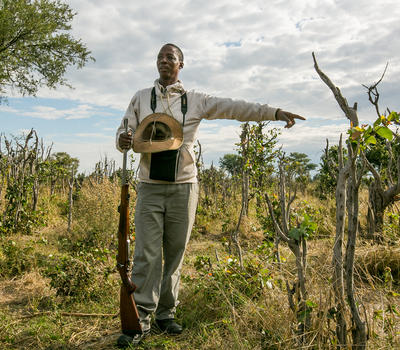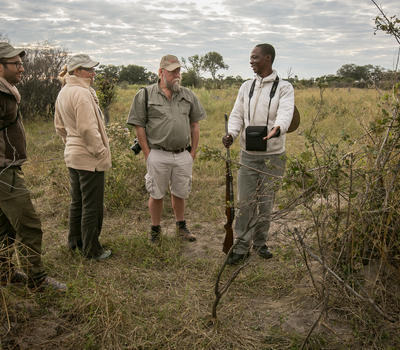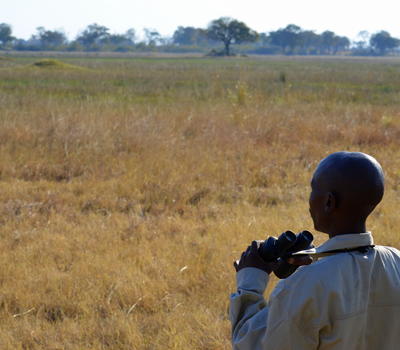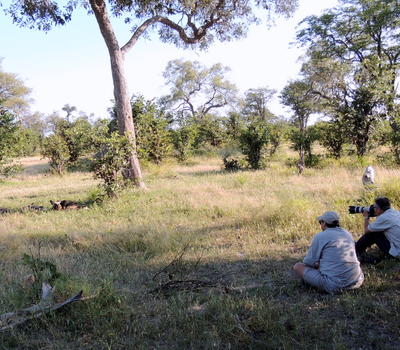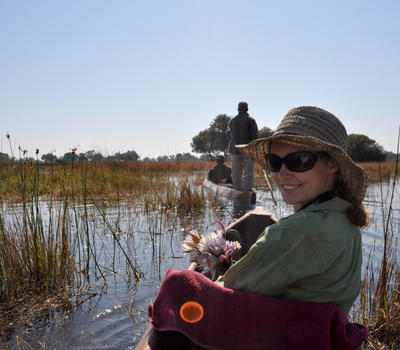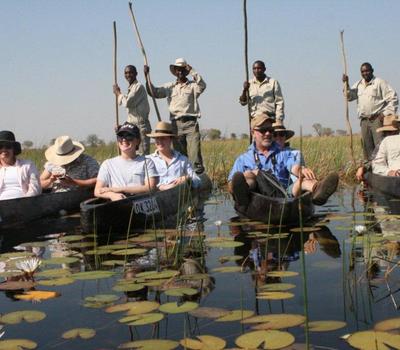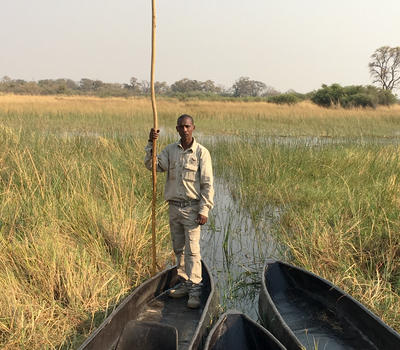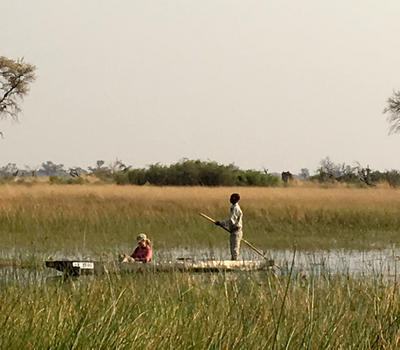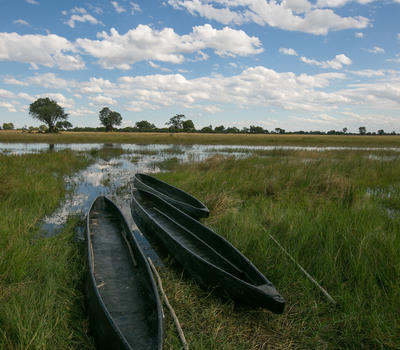 Mokoro (dugout canoe) excursions
We are blessed with permanent water channels, allowing us year round to offer exploration of the Okavango by mokoro (dugout canoe poled by a guide like a gondola). This is the traditional means of transportation in the Okavango Delta and allows you to experience the environment in a different way.
Show More
Show Less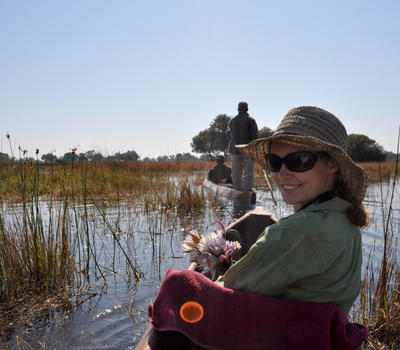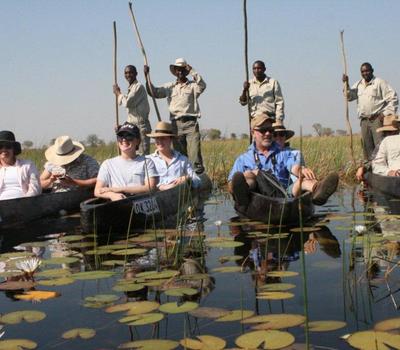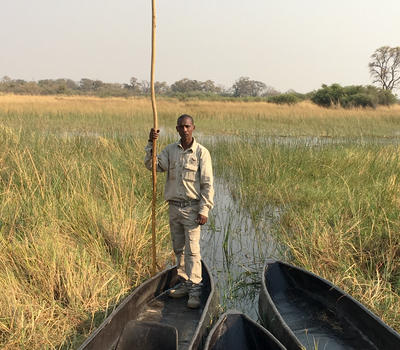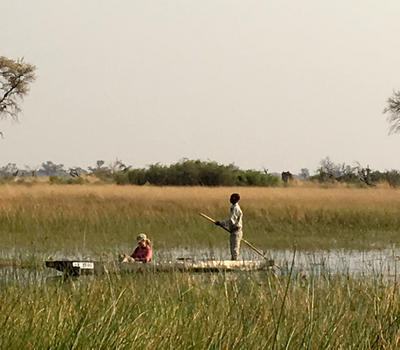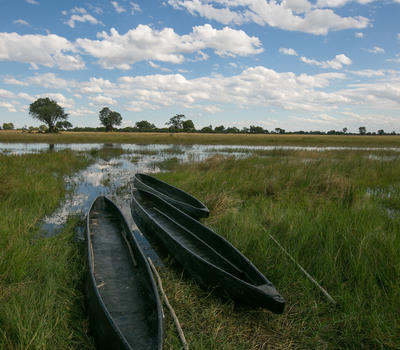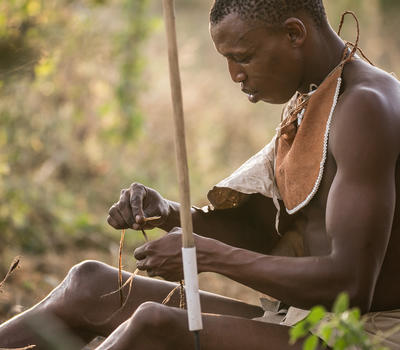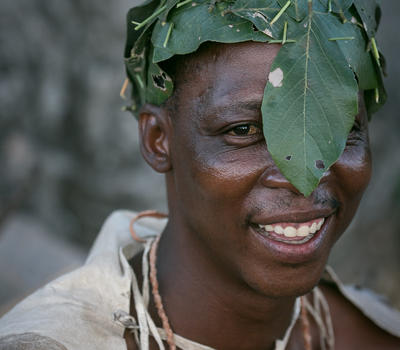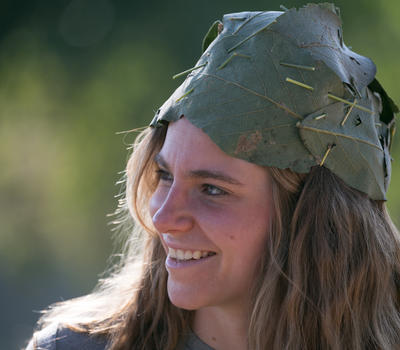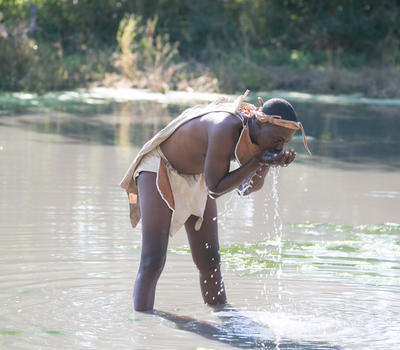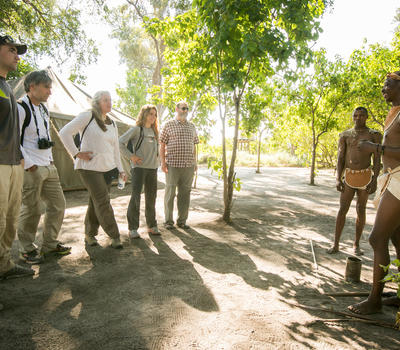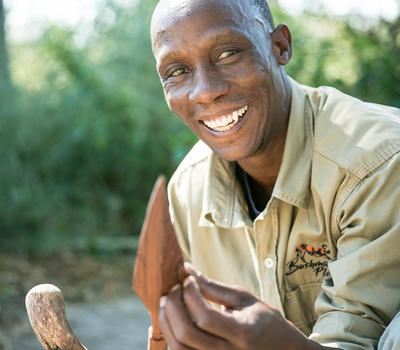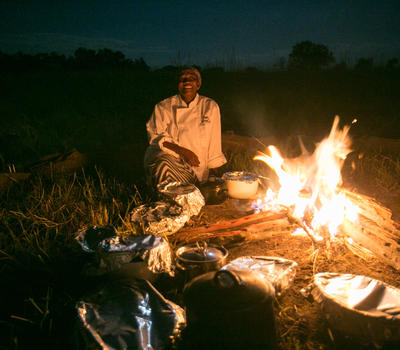 At Bushman Plains we are able to offer the Okavango's premier cultural expeirnece. Our Bushmen staff proudly share their culuture. Story telling, music and dancing have always been central to the culture of the first people, and they share these important aspects of life with our guests. Cultural walks share Bushman survival skills and traditions. You will be one of the rare few who learns the lifestyle of our most ancient ancestors as each day guests experience The Way of the Bushman.
Show More
Show Less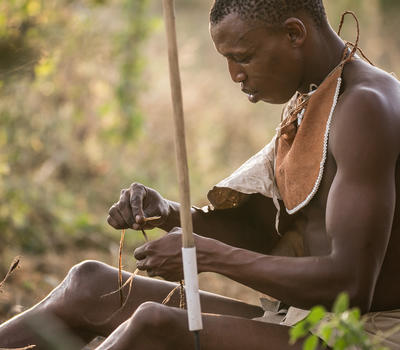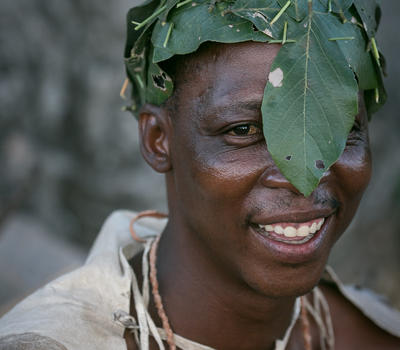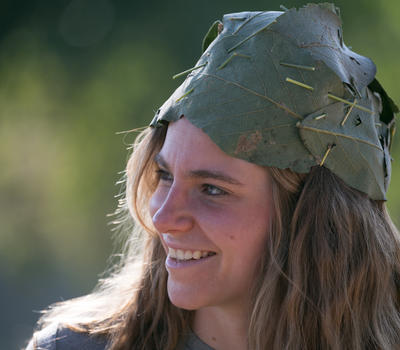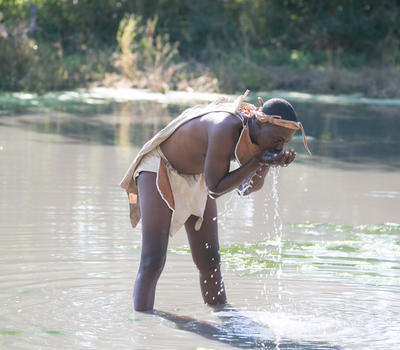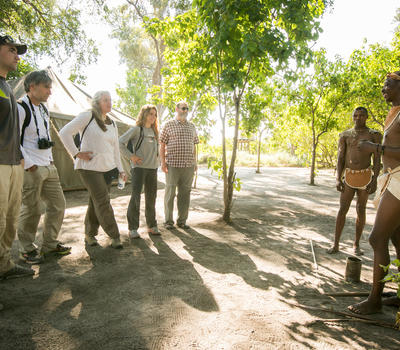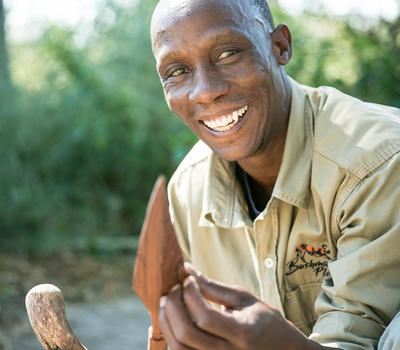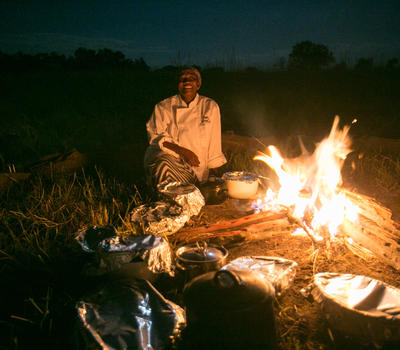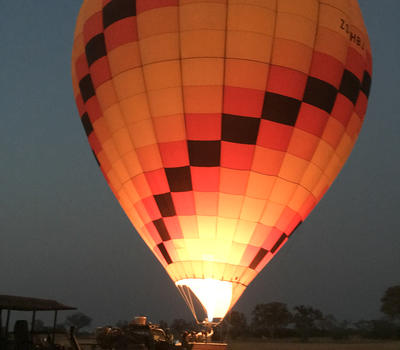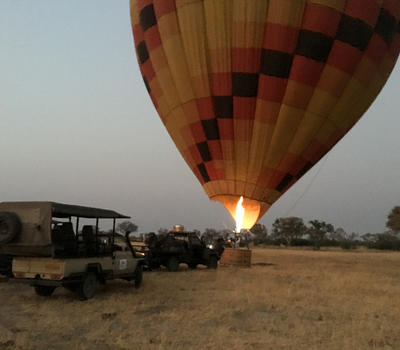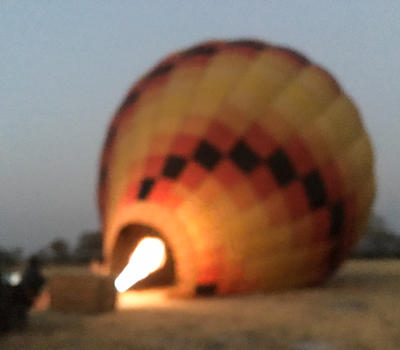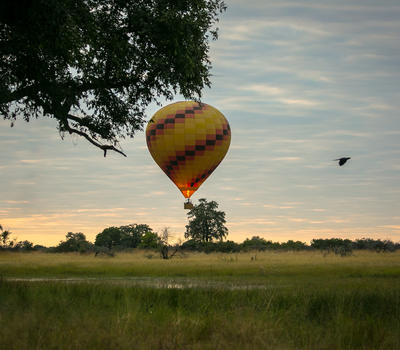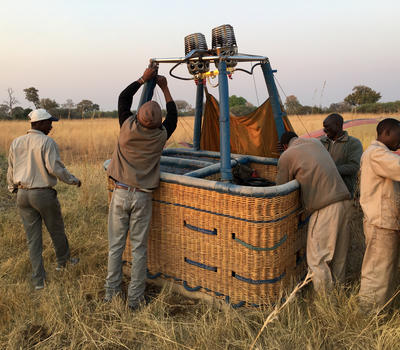 Hot Air Ballooning - Optional Activity at Added Cost
Hot air ballooning over the Okavango is available seasonally from April to September. Each balloon ride is limited to 4 people for an intimate experience and must be booked in advance.
Show More
Show Less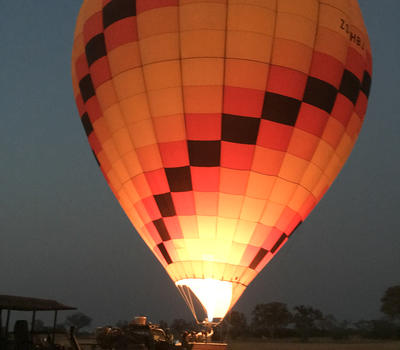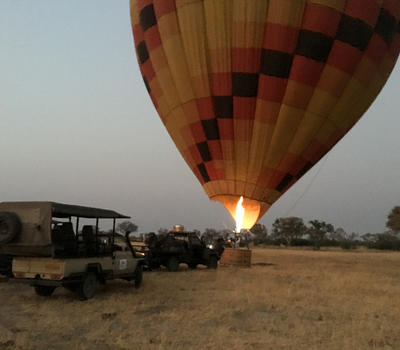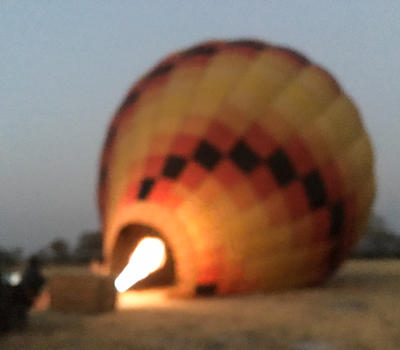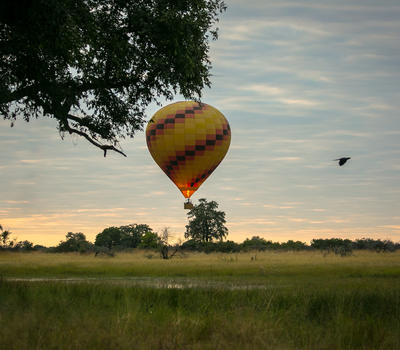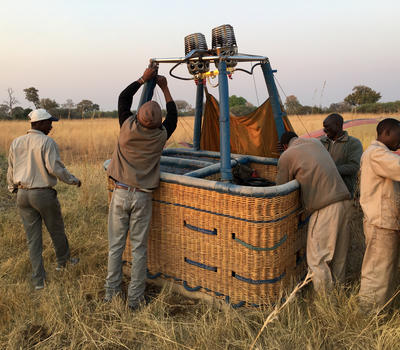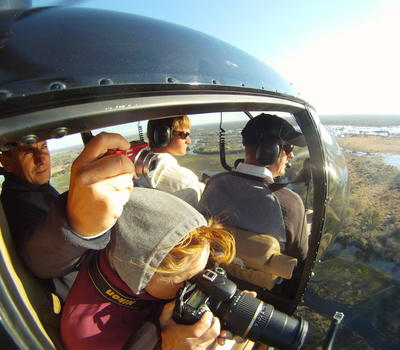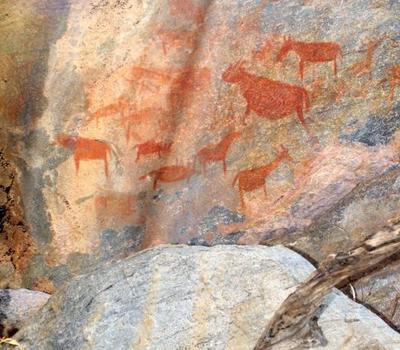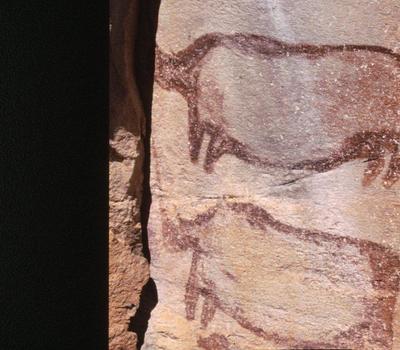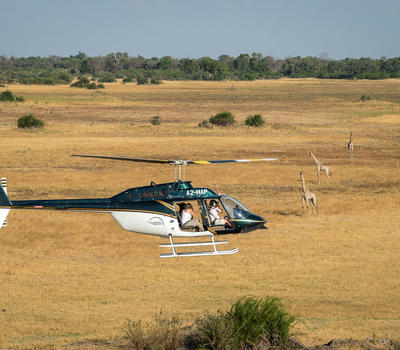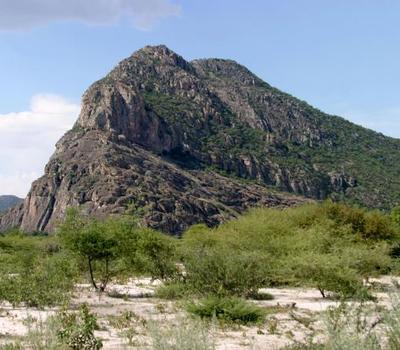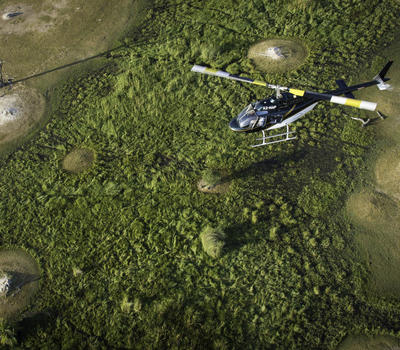 Chopper to Creation: Visit to Tsodilo Hills UNESCO World Heritage Site - Optional Activity at Added Cost
The Bushmen believe that Humankind was created at the Tsodilo Hills, and thus this is a one-of-a-kind expedition to complete your Bushman cultural experience.
This is a spiritual place, famed for its incredible Bushman art that was dubbed by Laurens van der Post as the "Louvre of the Desert". Tsodilo Hills has been named a UNESCO World Heritage site, and its estimated 4,500 rock art paintings date back as much as 24,000 years, while the record of human presence extends beyond an astounding 100,000 years!
This extraordinary excursion begins with a helicopter landing on the Bushman Plains. You then enjoy the exceptional scenic views crossing a large swath of the Okavango Delta, before arriving to the Tsodilo Hills. At Tsodilo Hills you are met by a vehicle and private San Bushman guide, who shares the world class treasures of this magical place with you - bringing the unique Bushman point of view as you hike amongst some of the best of the 400+ rock art sites available. Cold drinks and a picnic lunch are included, before you helicopter back to camp. The entire excursion takes between 4 to 5 hours, delivering a remarkable experience, that due to its remote location very few visitors to Botswana receive.
Show More
Show Less