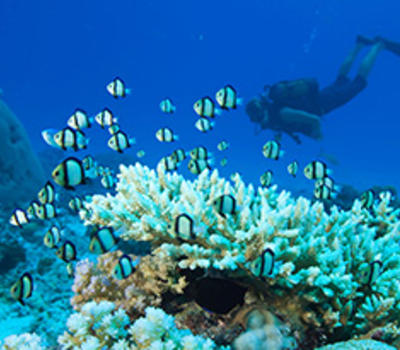 North Island - Scuba Diving
Seychelles forms part of the planet's longest coral reef system and has some of the world's best scuba diving sites. North Island offers a "guided" scuba experience where our divemasters are not only experts in scuba but also in the marine ecosphere. North Island's Dive Centre offers full PADI tuition and certification as part of our generous all-inclusive offering.
Show More
Show Less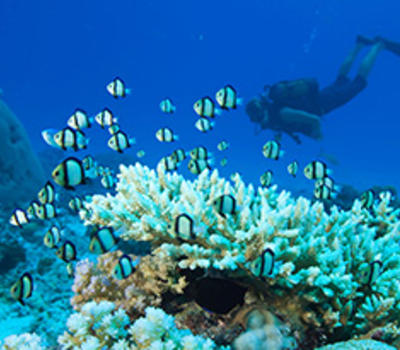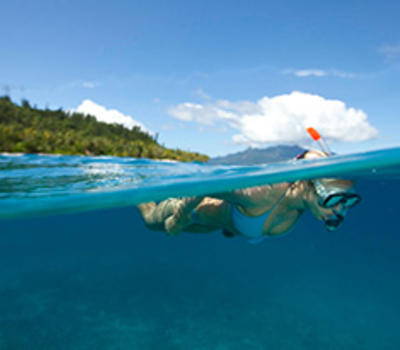 North Island - Snorkelling
There are good snorkelling sites around North Island as well as further afield. Masks and fins are available if you wish to explore the vibrant underwater life off North Island's shores, either on your own or in the company of a staff member from the Dive Centre (depending on your snorkelling skills and distance of reefs).
Show More
Show Less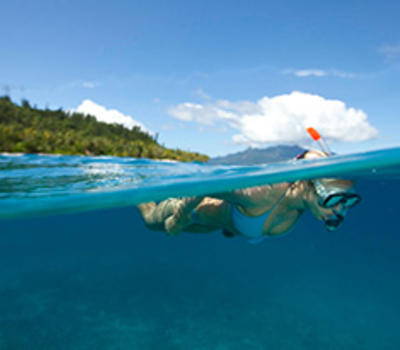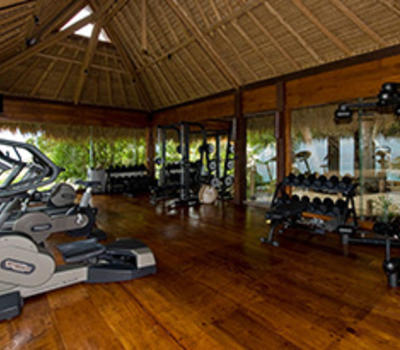 Situated next to the spa, our gym is air-conditioned and has some of the most spectacular views out to sea. It is well equipped with machines and weights to suit all our fitness enthusiasts.
Show More
Show Less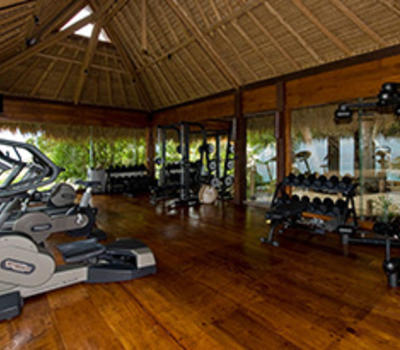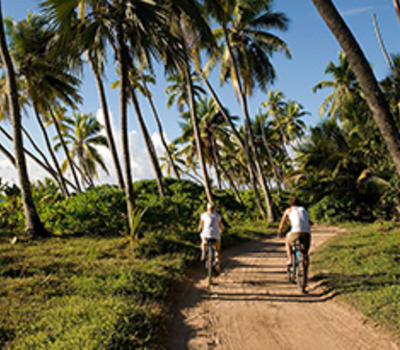 North Island - Island bicycles
Each villa comes equipped with bicycles suitable for exploring the Island. Whilst providing the enjoyment of entertainment and exercise, the bikes have minimal impact on the environment and allow you to slow down and take in the fabulous fauna and flora all around you.
Show More
Show Less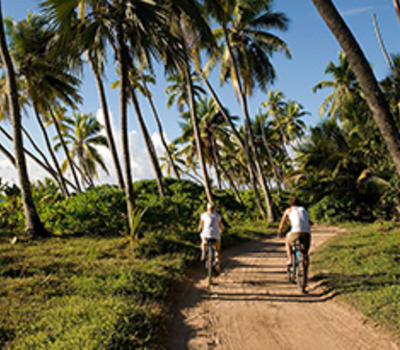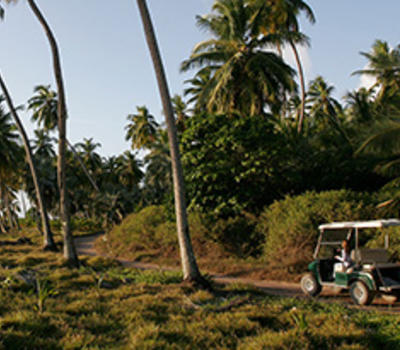 North Island - Island Buggies
Each Villa has its own dedicated Island Buggy. These specially-adapted electric carts give you the freedom to move around the Island with ease.
Show More
Show Less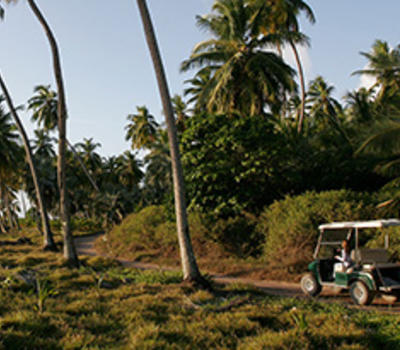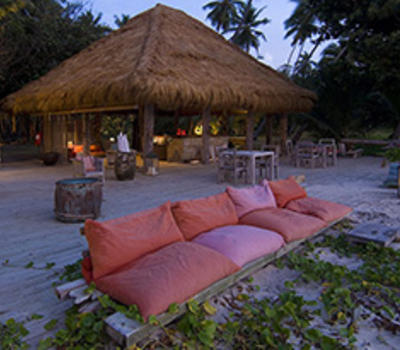 North Island - Sunset Bar
A walk along West Beach as the sun sets is an experience not to be missed – especially as the Sunset Bar lies at the end of the walk. This simple, rustic bar is located just above the high-water mark on the northern end of Grande Anse.
Show More
Show Less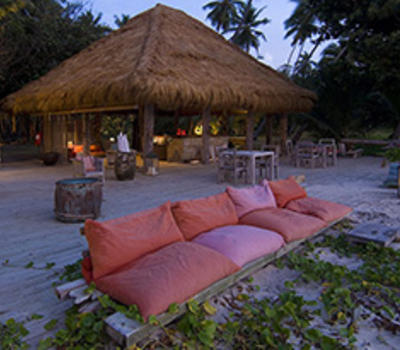 North Island - North Island library
An extensive natural history library and research centre, in a lovingly renovated original coral block building, houses all the documentation concerning the history of the Island as well as details of its rehabilitation and the building of the lodge.
Show More
Show Less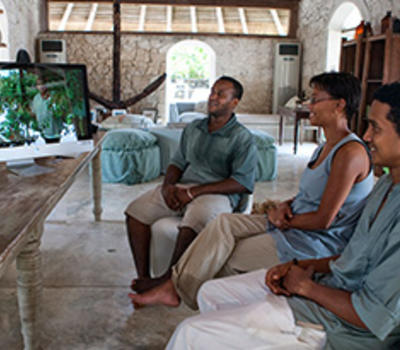 North Island - Presentations
Slide shows and talks are offered, enabling interested guests to learn about the natural heritage of Seychelles and North Island, as well as about its renowned Noah's Ark conservation project.
Show More
Show Less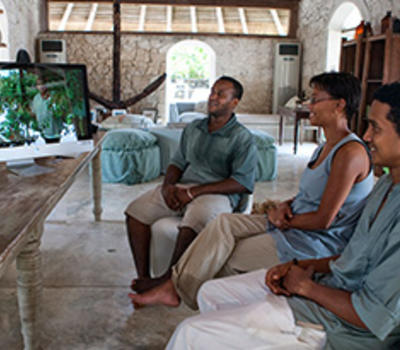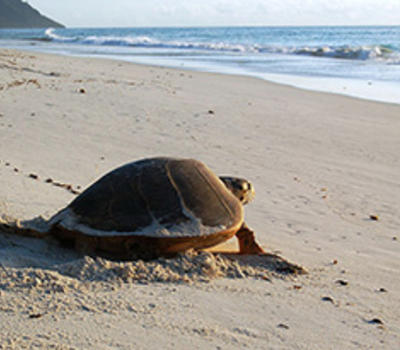 North Island - Turtle walks
Depending on the time of the year, guests may be lucky enough to witness hawksbill and green turtles laying their eggs on East, West and Honeymoon beaches of North Island. The island is a sanctuary for endangered species who have been given a place to thrive once more.
Show More
Show Less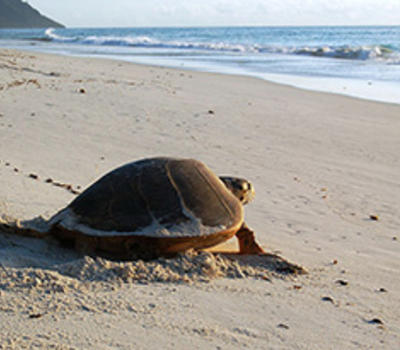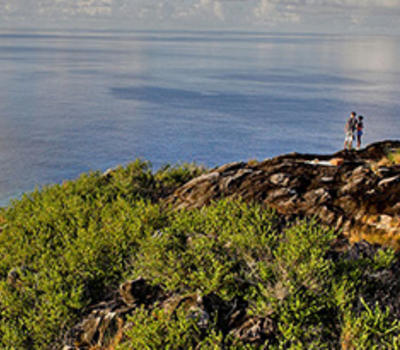 Explore the Island on foot, walking its length and breadth and along its extensive beaches, or climbing the granite outcrops and crossing the saddle linking the eastern and western plateaux. Hikes are guided by North Island's resident environmentalists who can explain the indigenous fauna and flora as well as the island's history and conservation efforts.
Show More
Show Less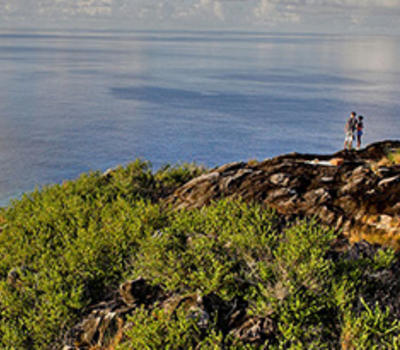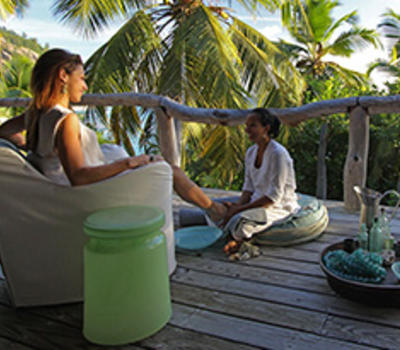 The spa is located in inspiring surroundings, overlooking turquoise waters and dramatic cliffs. North Island's spa provides a unique treatment menu designed to relax body, mind and soul. Each guest receives a complimentary welcome treatment and every treatment begins with a Barefoot Ritual, a symbolic introduction to the island way of barefoot luxury.
Show More
Show Less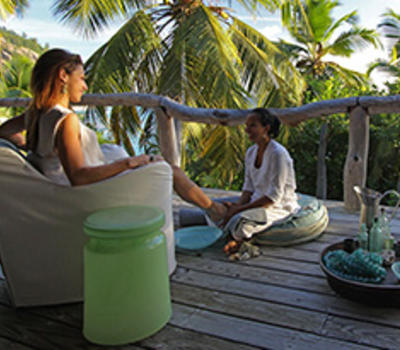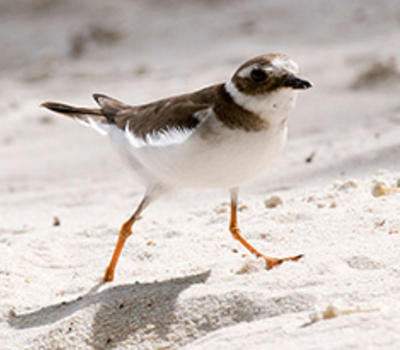 Since its rehabilitation, North Island has become home to many indigenous bird species including five endemics, namely Seychelles kestrel, Seychelles blue pigeon, Seychelles swiftlet, Seychelles sunbird as well at the famous Seychelles white-eye; the latter being reintroduced in 2007 and populations have since increased over five-fold.
Show More
Show Less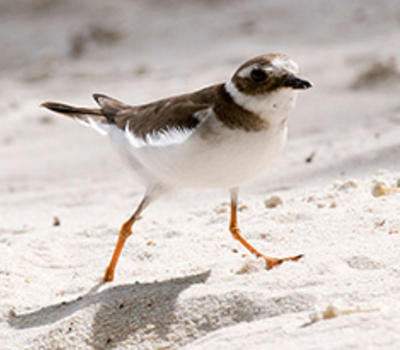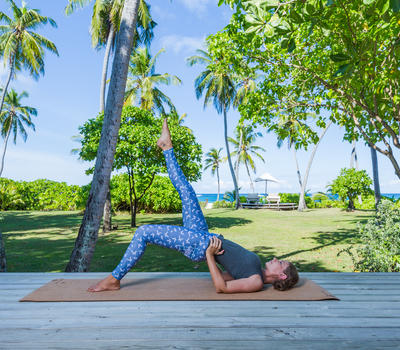 North Island offers all-inclusive yoga sessions every morning and private classes are available at anytime, anywhere on the island. From the privacy of your villa to the comfort of the air-conditioned gym, or from the shores of West Beach to the peaks of Spa Hill - the choice is yours.
Show More
Show Less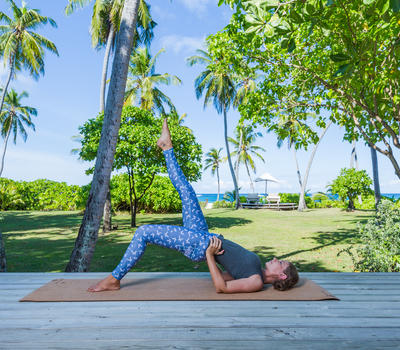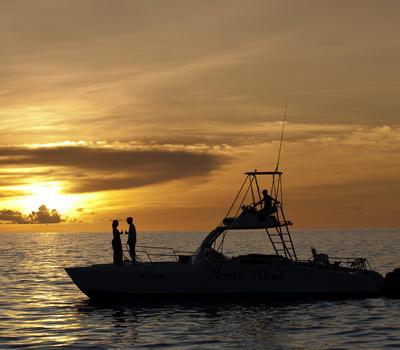 North Island – Sunset Cruises
Cruise around North Island to explore the island from the sea and drop anchor as the sun dips below the horizon. A romantic experience for you and your partner or a special memory as a family.
Show More
Show Less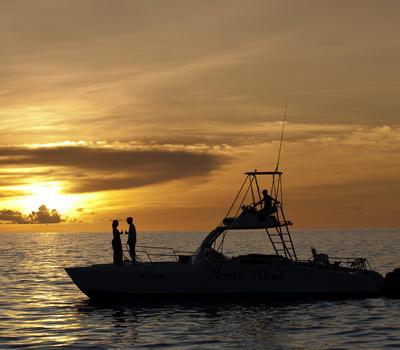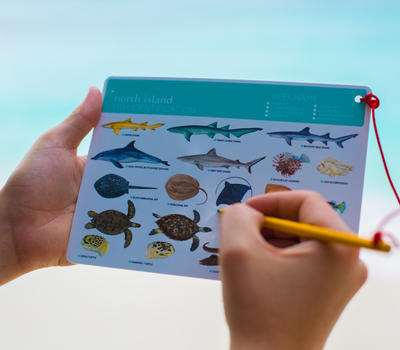 North Island – Kids' Activities
North Island's bespoke "Beach Buddy" children's programme offers activities tailor-made to the preferences of each child, from treasure hunting across the Island to GPS tortoise tracking with the environmentalists.
Show More
Show Less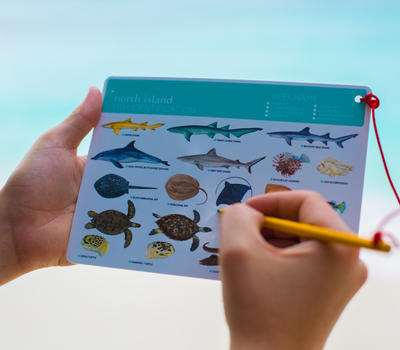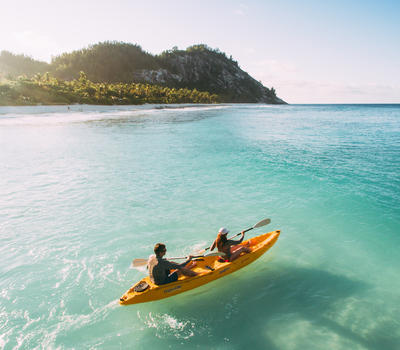 Kayaking is the perfect way to explore the calm waters around North Island and enjoy a gentle work-out at the same time, with phenomenal views down through the crystal-clear waters to the reefs below.
Show More
Show Less