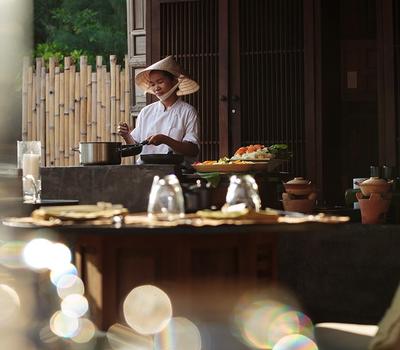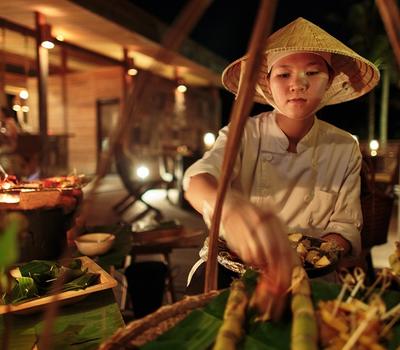 Vietnamese at the Market offers traditional local flavors. Authentic Vietnamese cuisine prepared by Miss Lan and her team using recipes that have been passed down from mother and grandmother. The Vietnamese kitchen also offers daily specials.
Show More
Show Less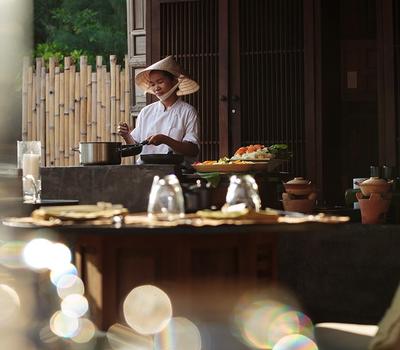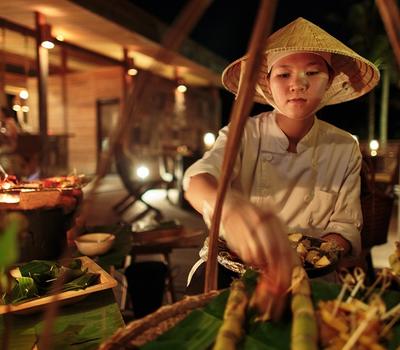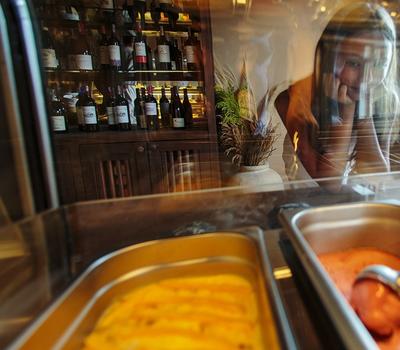 Deli'cious offers guests the choice of eat in or take away.
Show More
Show Less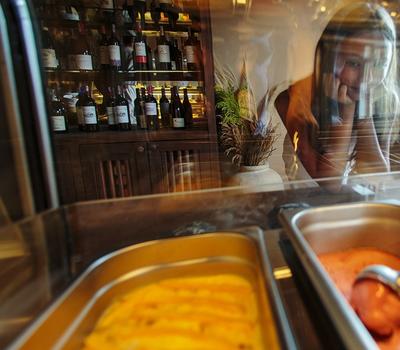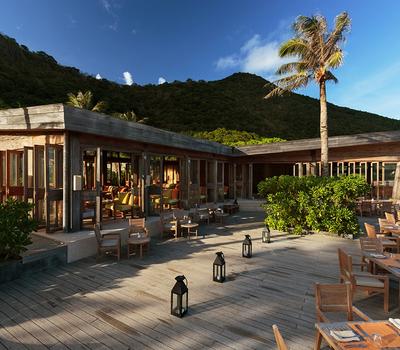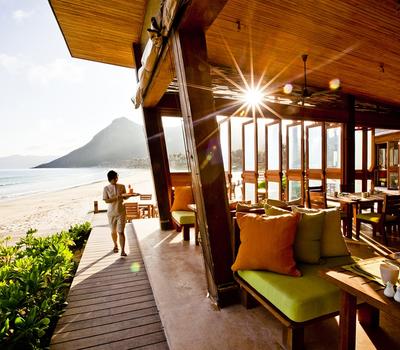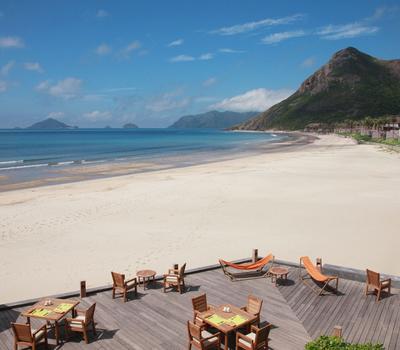 By the Beach is the main restaurant, with panoramic ocean views and gentle sea breezes, specializing in locally caught seafood, fruit, vegetables and herbs bursting with flavor. Vietnamese recipes with a twist, Asian fusion with a hint of French, offers delicately flavored dishes. Dinner, overlooking the moonlit sea.
Show More
Show Less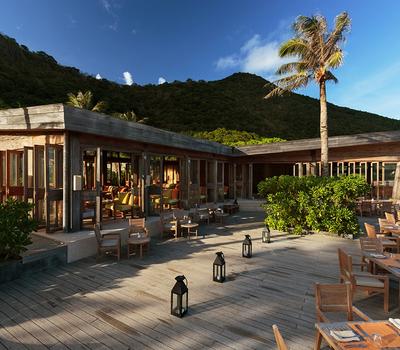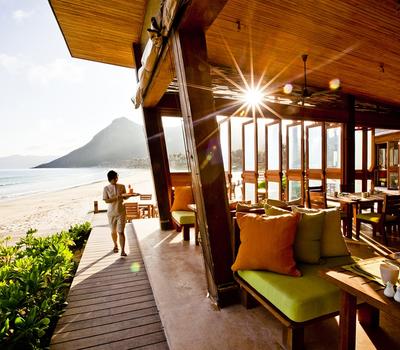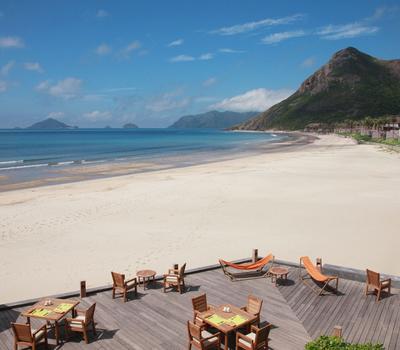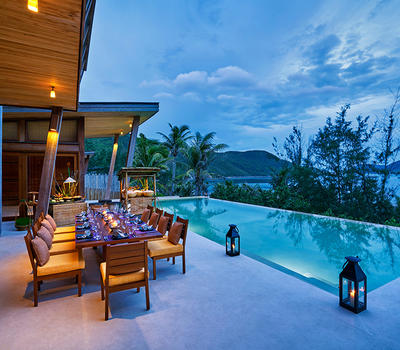 Destination Dining offers barbecues and picnics at a place of choice.
Show More
Show Less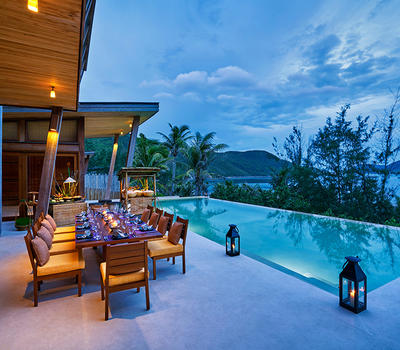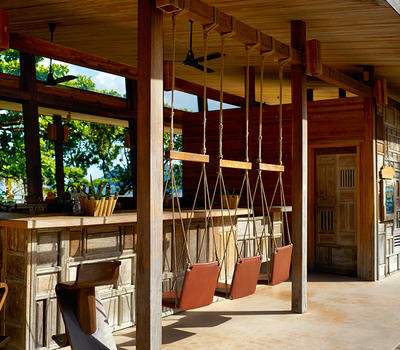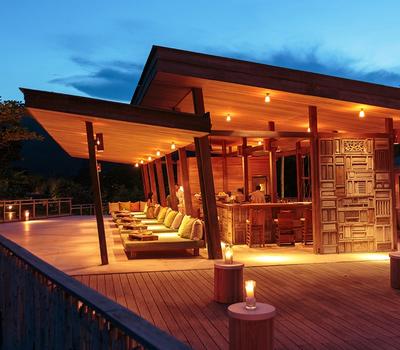 The bar presents light, casual dining throughout the day with a selection of cocktails and mocktails, featuring an east meets west cocktail menu.
Show More
Show Less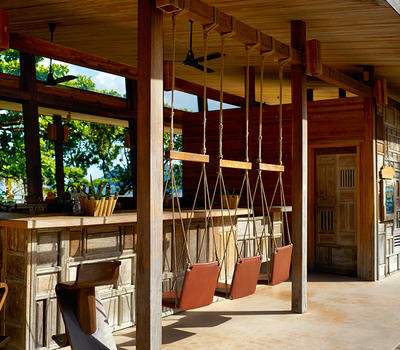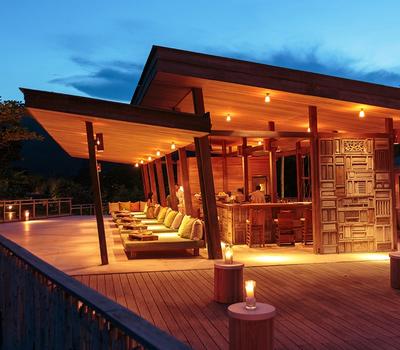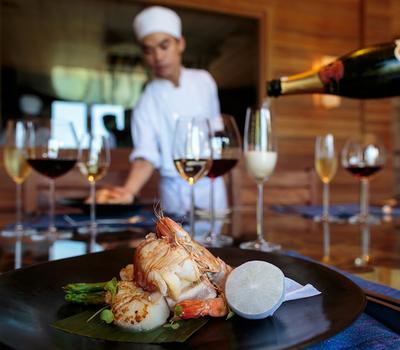 Enjoy a private dinner next to the main kitchen and interact with the restaurant's chef at the Chef's Table. The chef will prepare an intimate food and wine experience that incorporates taste preferences, prepared with the freshest ingredients of the day.
Show More
Show Less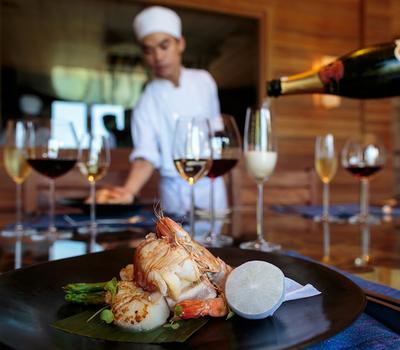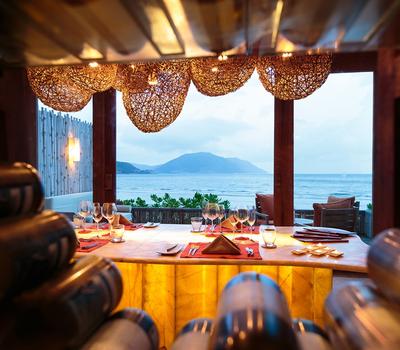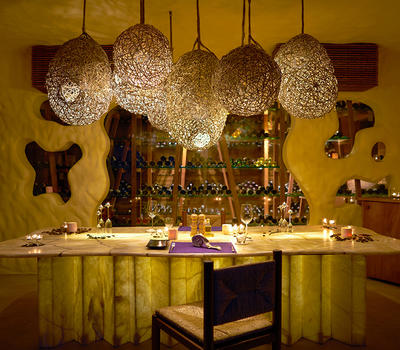 An ideal location for private dining, wine pairing and exploration, or a communal meal to celebrate with friends or family. The wine cellar is located adjacent to the resort's comprehensive stock of wines and features a large central table.
Show More
Show Less