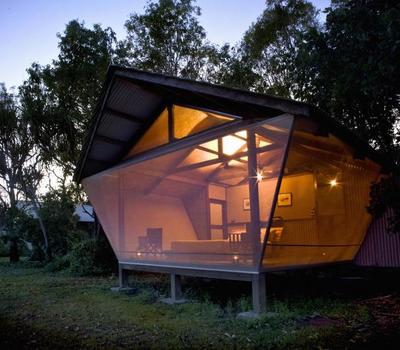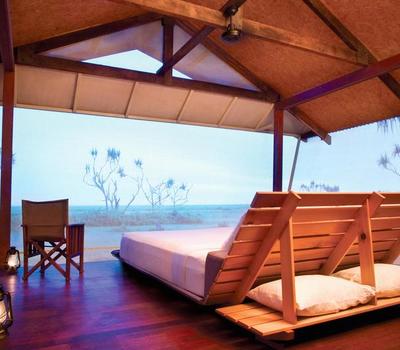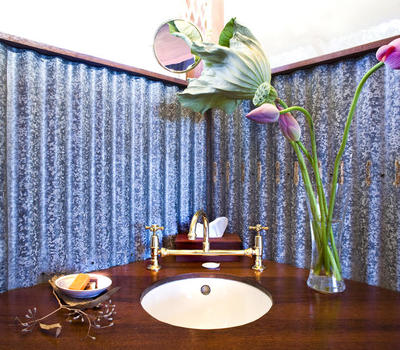 Spacious and cool, each of the nine safari bungalows are built on stilts overlooking the floodplains, frequented by a myriad of bird and animal life. Mesh screen ceiling to floor walls on all three sides around the bed provides an experience in which guests can hear, see and almost touch the wildlife and wilderness around.
The alarm clock in the morning is the call of Magpie Geese, after whom the camp is named, as the orange light of dawn spreads across the floodplain, all is audible and visible without having to leave your bed!
The focus is on a supremely comfortable bed (organic cotton linen, pillow menu) and a spacious ensuite bathroom with high pressure showers. In addition to corrugated iron and lantern lighting, the bungalow décor reflects the region's earlier indigenous, hunting and pastoral history with buffalo horns, explorer's maps, Aboriginal art work and fish traps as well as old photos providing a sense of the human heritage of the area. Each room has a cold water thermos, local flora and fauna reading materials and species list.
You won't find a television, CD player, mini bar or even mobile phone reception here – a true escape to your immediate environment. At night, the only sound is the meanderings of marsupials in the foliage and the croak of frogs.
Show More
Show Less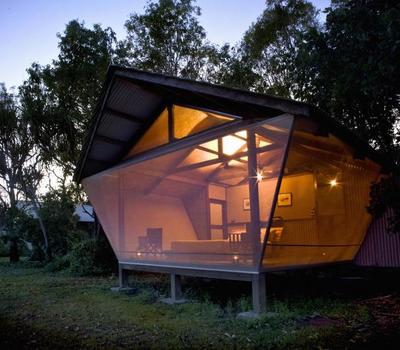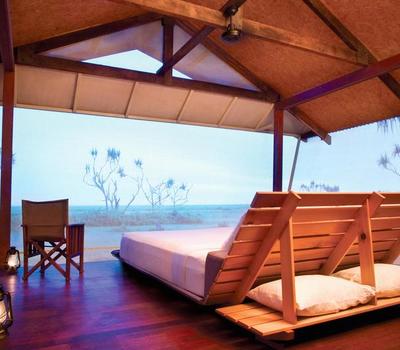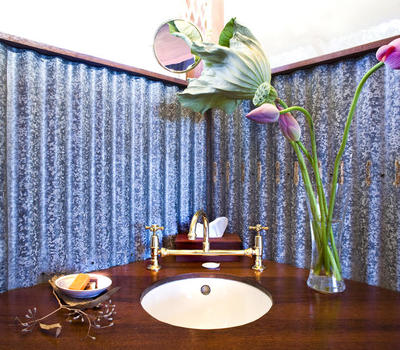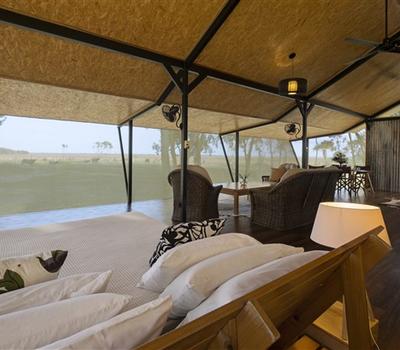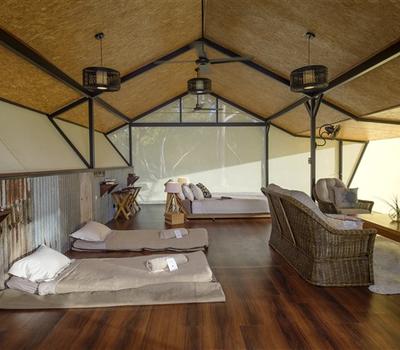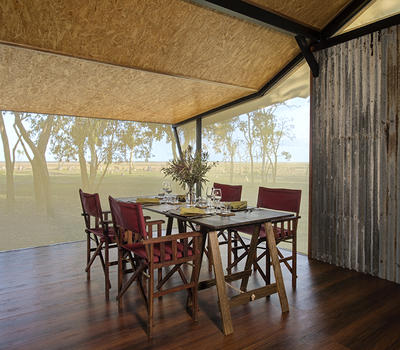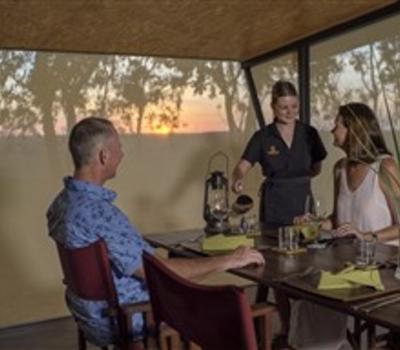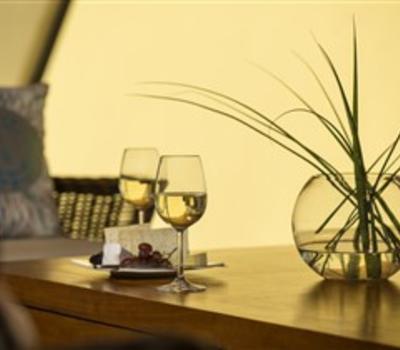 The Kingfisher Suite reflects Bamurru's core philosophy of blending the accommodation as closely as possible with the surrounding bush, however, is designed to allow guests a superior sense of seclusion while retaining a spectacular outlook on the Swim Creek floodplain. The sense of scale in this floodplain setting is accentuated by the size of the suite and Bamurru's trademark ceiling to floor mesh screens allowing guests an intimate sense of exposure to the wildlife and wilderness outside.
With 81m2 of space in the bedroom alone, the suite features a king size bed, lounge area and (if travelling as a family) space to accommodate a family of 5 in comfort - deluxe swags are provided for children to sleep out on the enclosed suite verandah. The proximity and sounds of the bush at night provide a sense of excitement while securely tucked up behind the screened walls of the suite.
For honeymooners looking for a sense of privacy, the Kingfisher Suite allows for in room dining, with a camp table set up for an intimate candlelit dinner with only the sounds of the bush as company. Meals are served by staff members from the main lodge with wines chosen from the lodge wine list.
The bathroom features twin basins and showers, within a décor of rustic chic timber and corrugated walls utterly in tune with the environment and pastoral heritage of the area. For maximum exposure (and only the local Agile Wallabies as company) the suite also offers a shower with full ceiling to floor views across the floodplain and surrounding paperbark forests.
Show More
Show Less