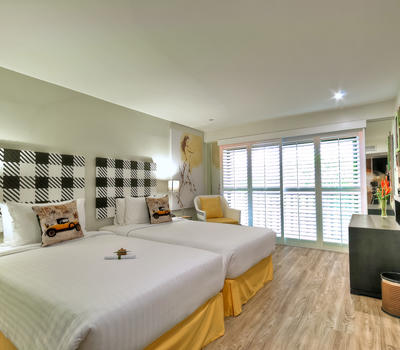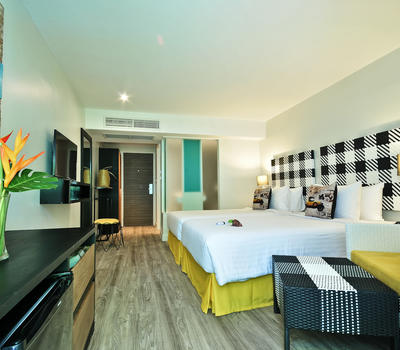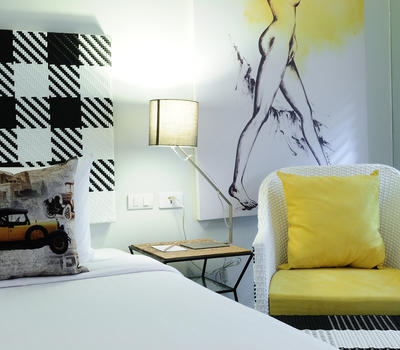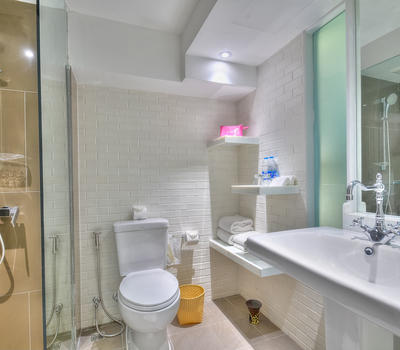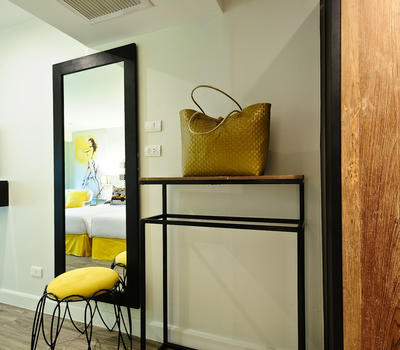 Premier Rooms have a relaxing balcony with views of the pool or lush tropical garden, and a choice of an oversized king-size bed or twin beds. Cushions, fabrics and local artwork in bright cheerful colors compliment classic, more muted shades. An elegant, sleek, brightly lit bathroom stocked with all the modern amenities awaits you.
Show More
Show Less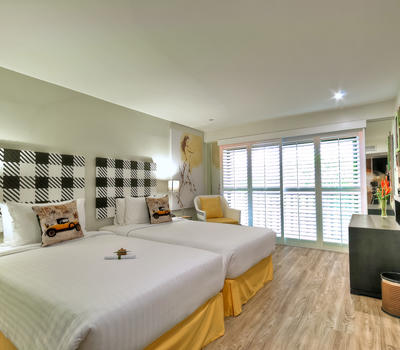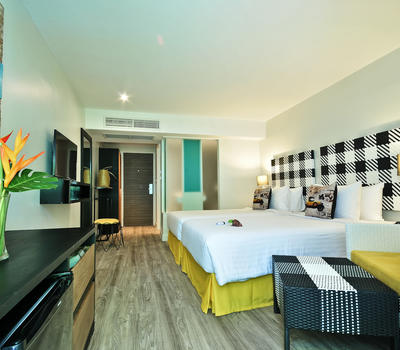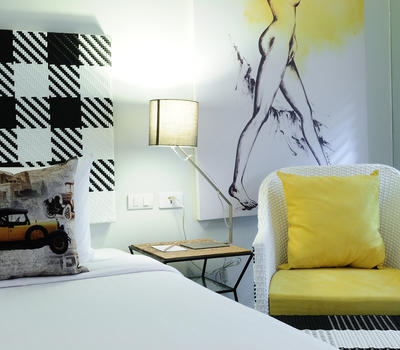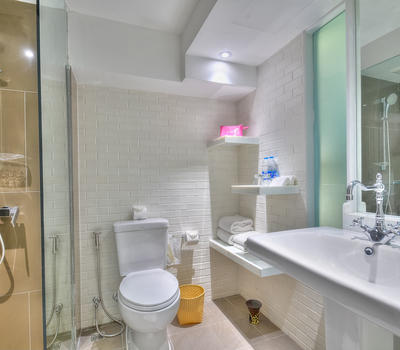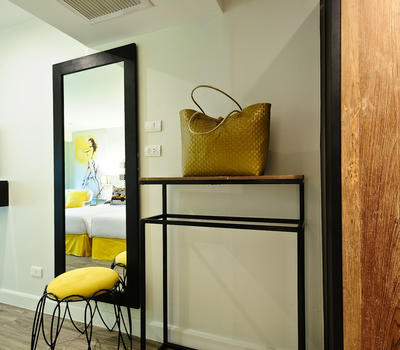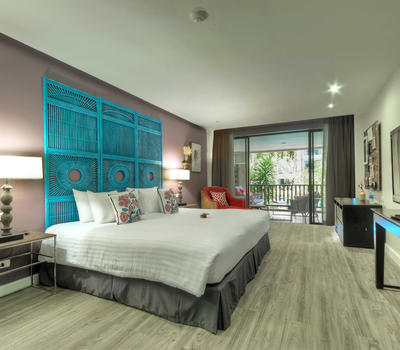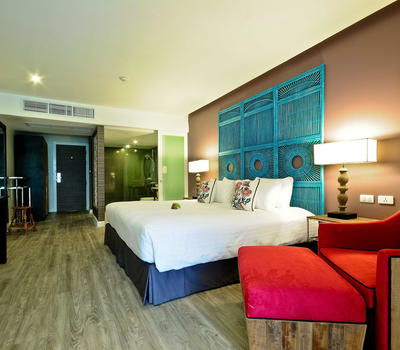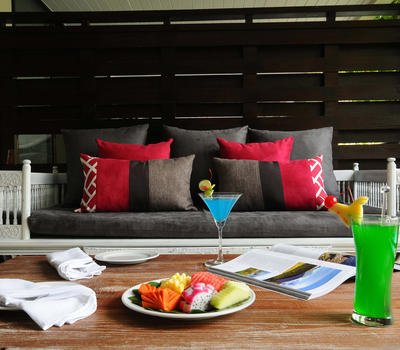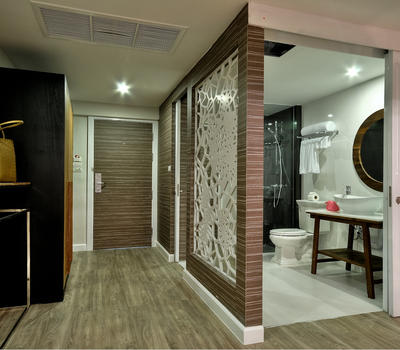 Elite Rooms are spacious, with a balance of fine natural materials and beautiful modern fixtures. The chic bathrooms include either a shower or a bathtub/shower. The large private balcony is furnished with outdoor furniture or oversized day bed and it overlooks either the swimming pool or the refreshing tropical gardens. Spend hours here reading a book, catching up on email or sipping a tropical cocktail.
Show More
Show Less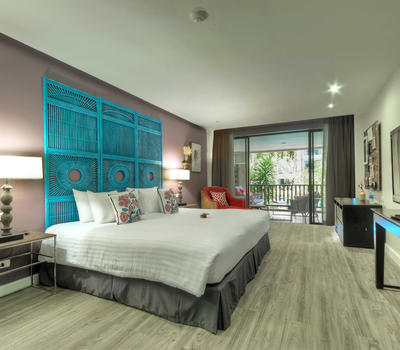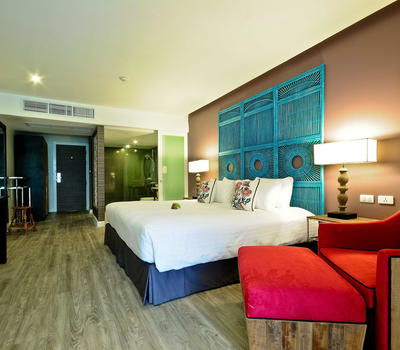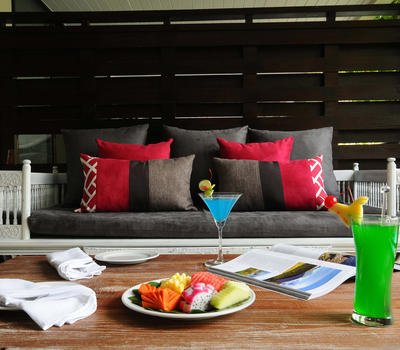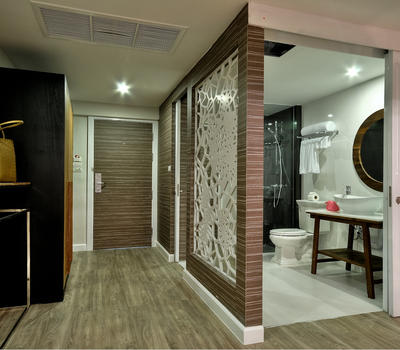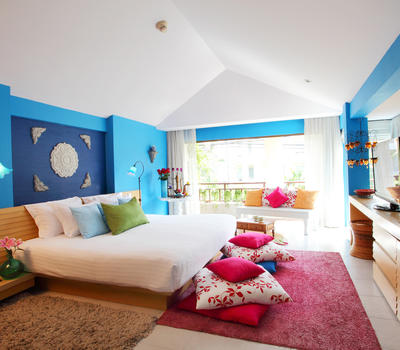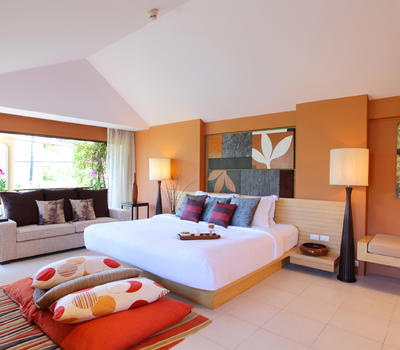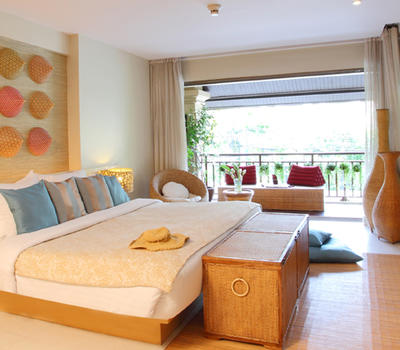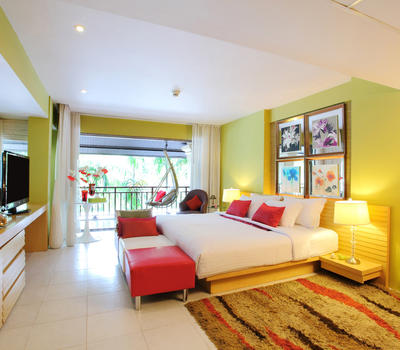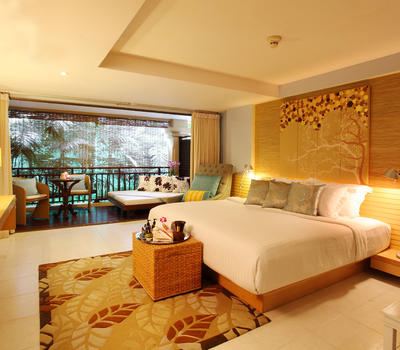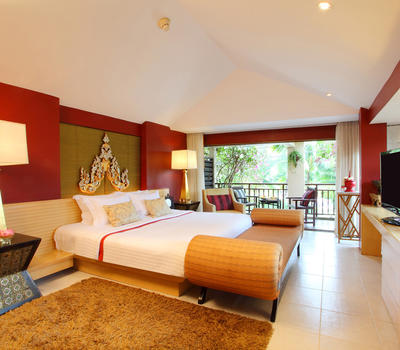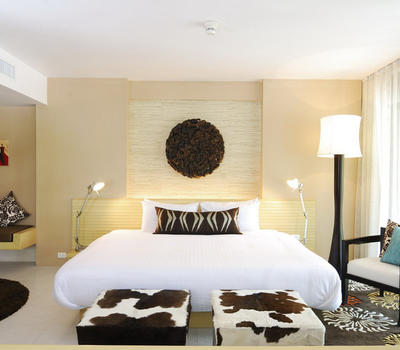 9 individually themed, custom-designed rooms to suit your every mood
Introducing the Mood Collection: just 9 rooms, each with its own decoration, personality and flair. While all Mood Collection rooms are imbued with a harmonious blend of modern, Art Deco and traditional elements, each are furnished and decorated in unique styles creating an inviting, intimate and romantic space.
Luxury and elegance are key: The rooms have teak furniture, low sofas, fine linens and a Jacuzzi on your outdoor terrace.
Which room speaks to you? Is it the fresh, tropical island world of Blue Breeze? The warm, rich hues and wood finishes of Mocha Spice? The opulent details of Thai Elegance? Or perhaps it's the mod-meets-country world of Smooth Whisky? Whatever mood you're in, remember that the Mood Collection is your escape to luxury.
Show More
Show Less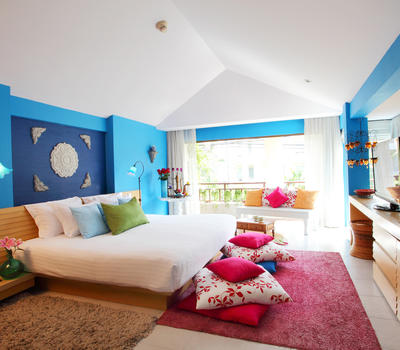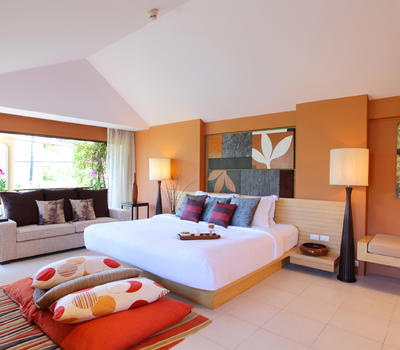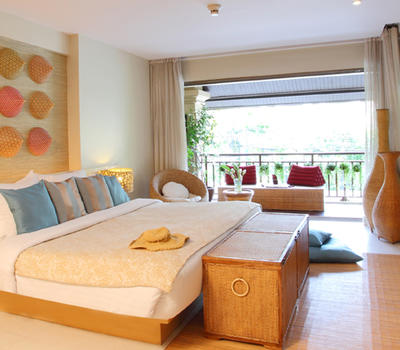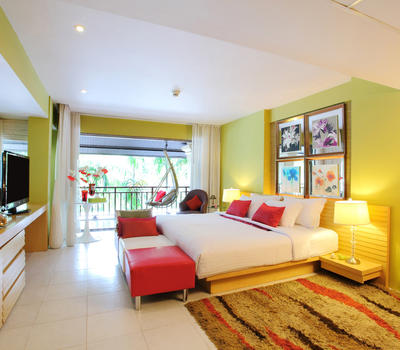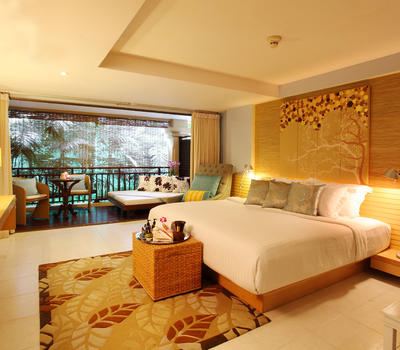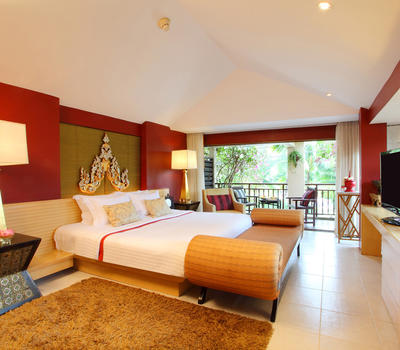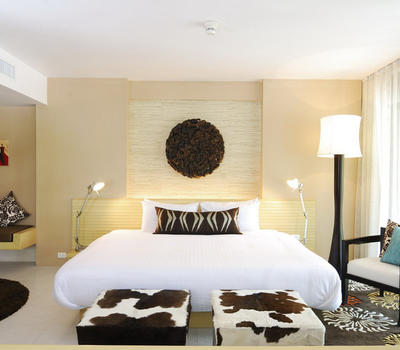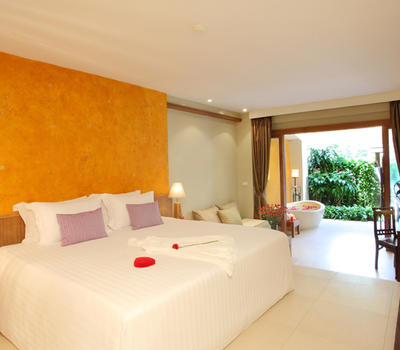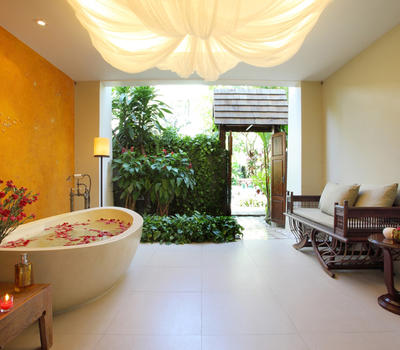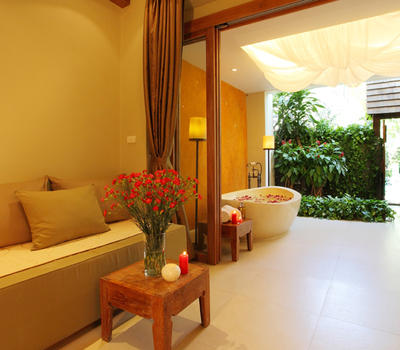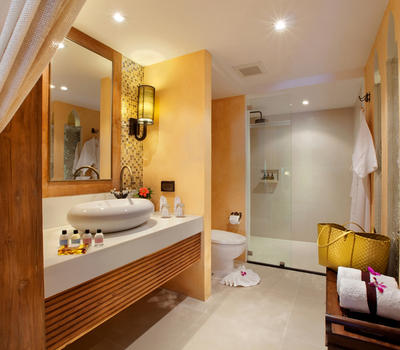 The honeymoon is the beginning of a life-long love story and what better way to start filling the pages of your romance then with a stay in the Honeymoon Collection. We have seven spacious rooms that are bathed in warm colours and fine furnishings to create an intimate romantic atmosphere, Teakwood furniture, soft sofas and gold leaf artwork complete this elegant escape.
Show More
Show Less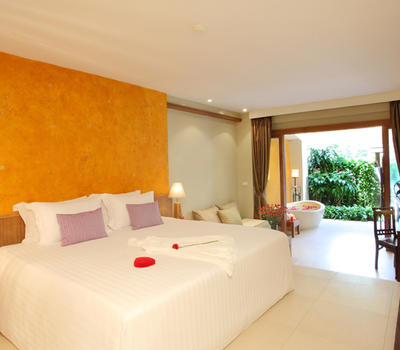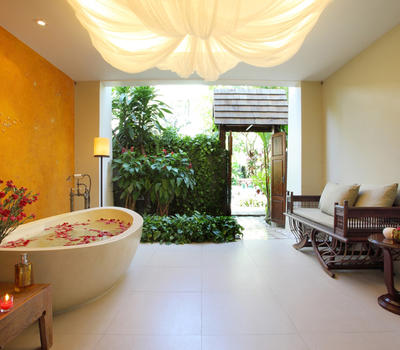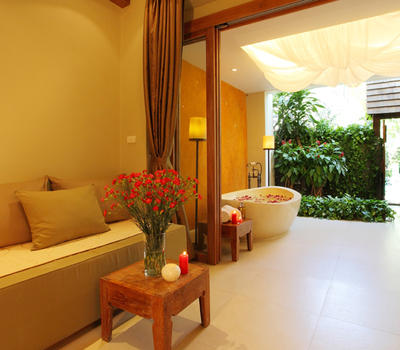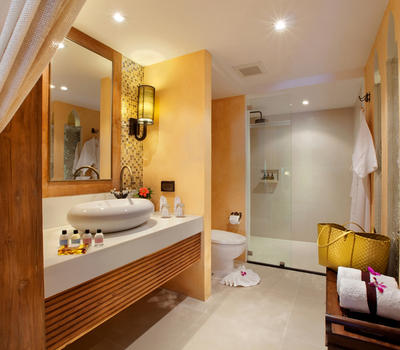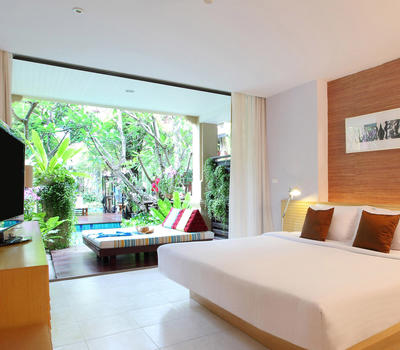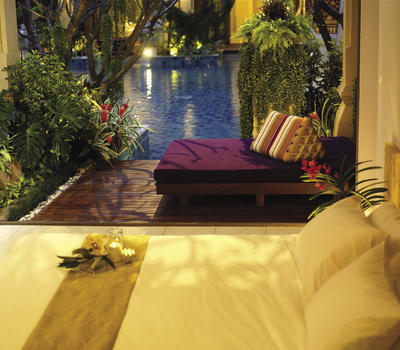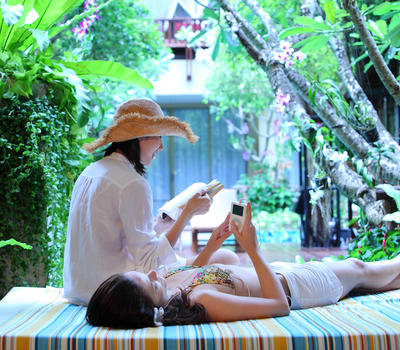 Combining rich Thai motifs, carvings and textiles with contemporary interiors, these luxurious guestrooms have spacious private terraces with large daybeds and direct. pool access for a holiday to remember. Not to be outshined, the extra-large king-size bed adds to the wow-experience, while the stylish bathroom has a sumptuous bathtub, shower and a full set of amenities
Show More
Show Less