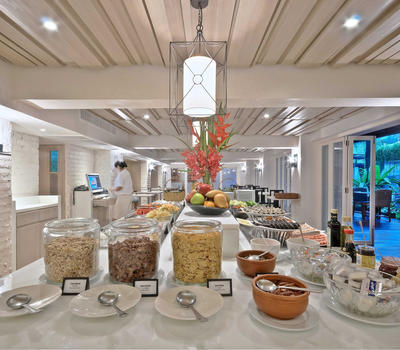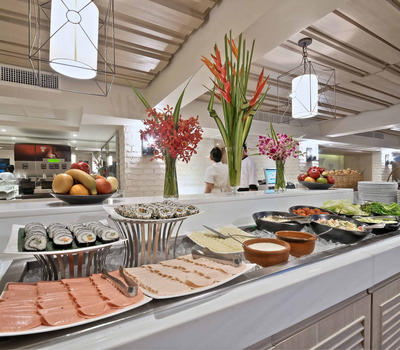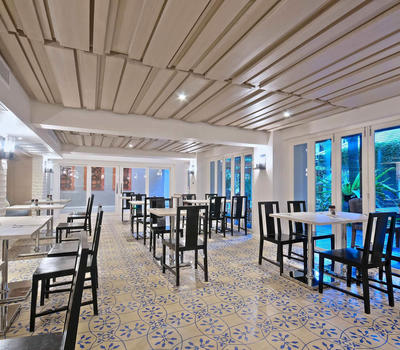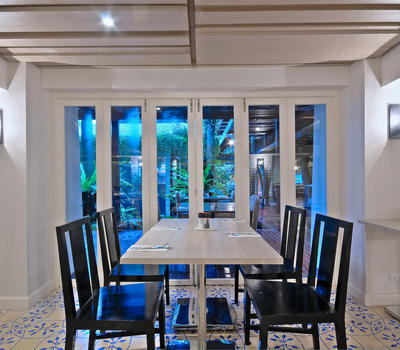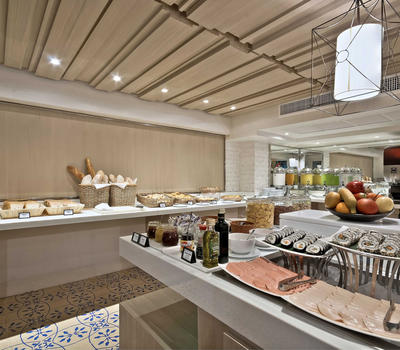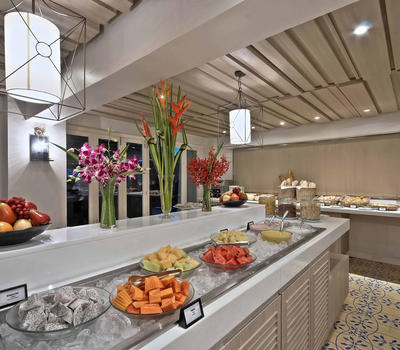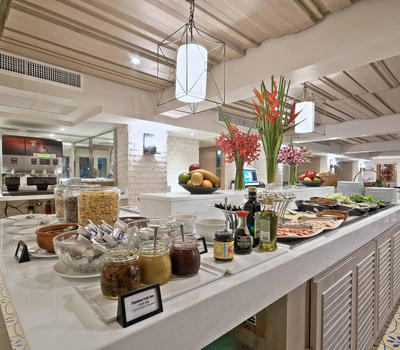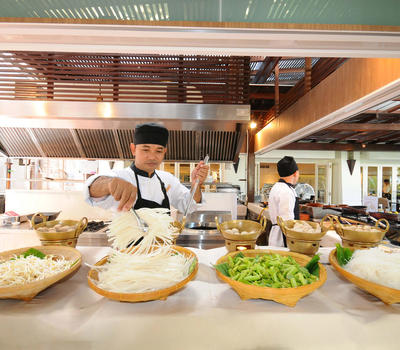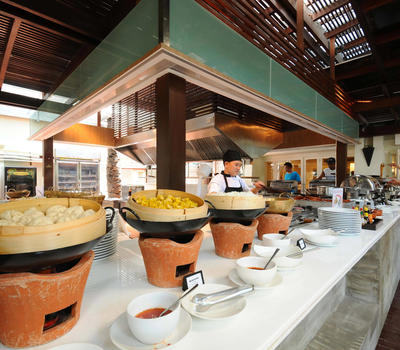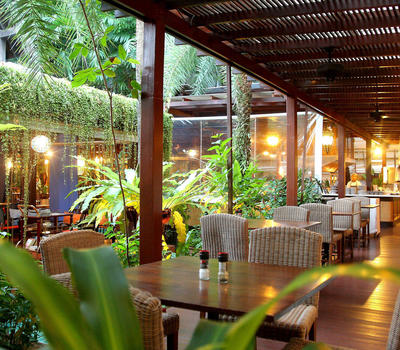 Named after the kantok table used by Northern households to welcome important guests into their homes, our signature Thai restaurant serves up traditional food and exciting classical dances in a natural and warm ambiance. We swear by our red duck curry, so put it at the top of your to-eat list in Phuket.
Show More
Show Less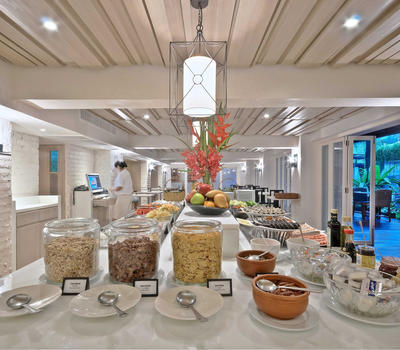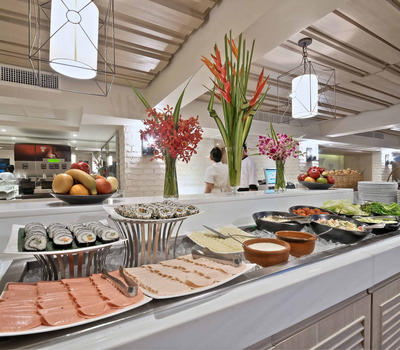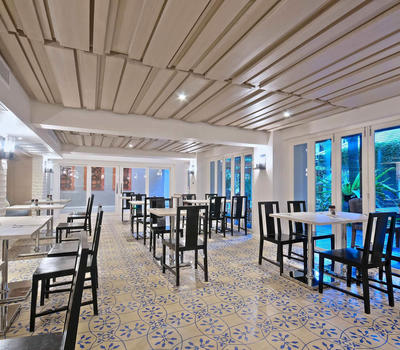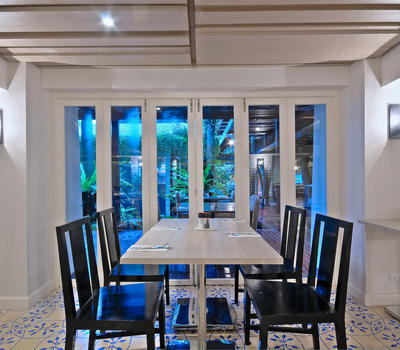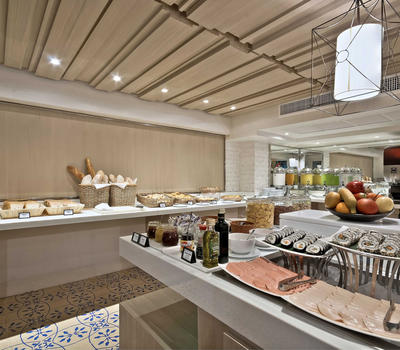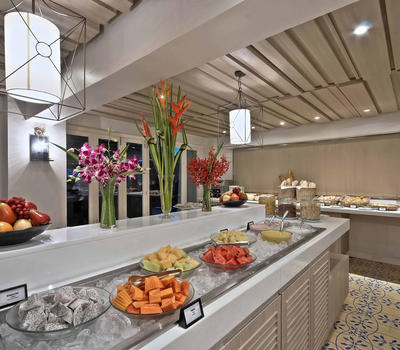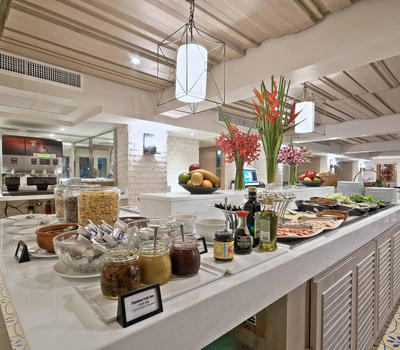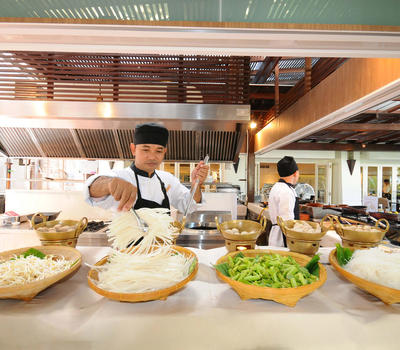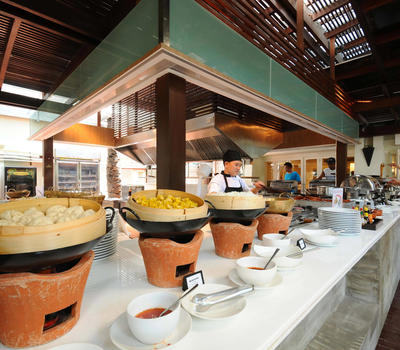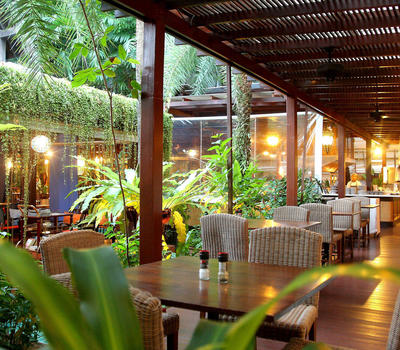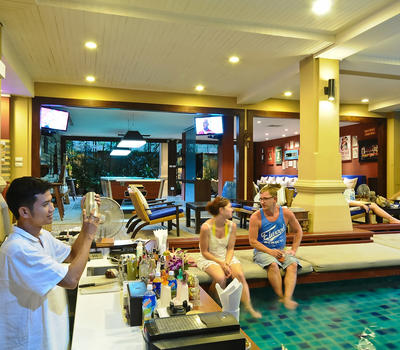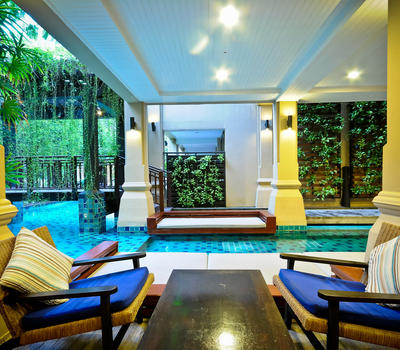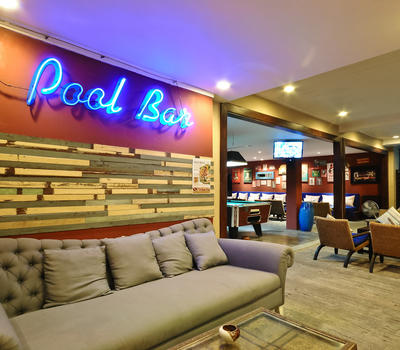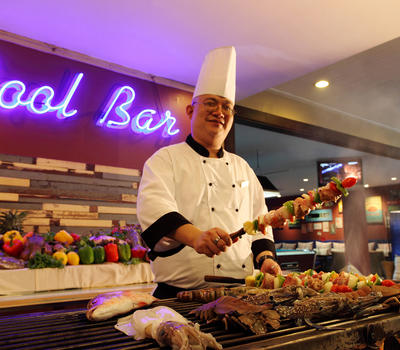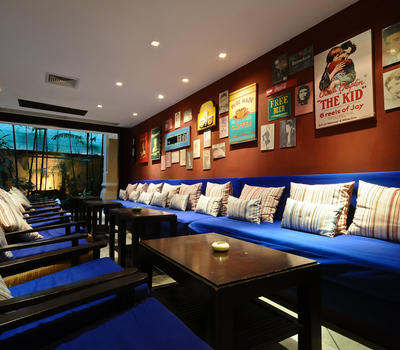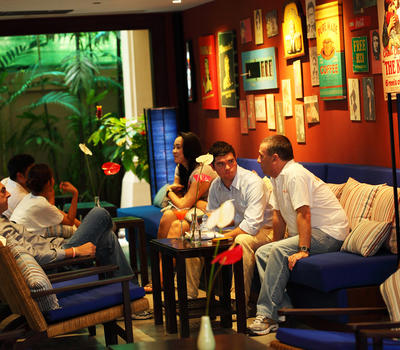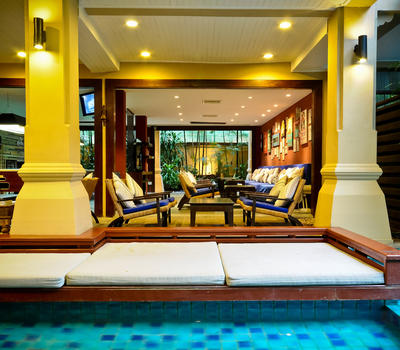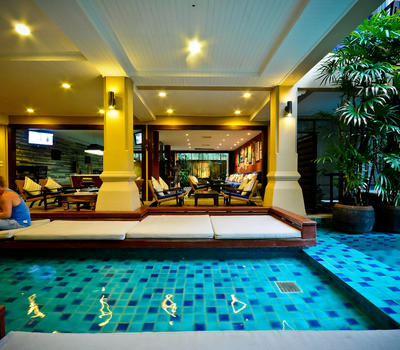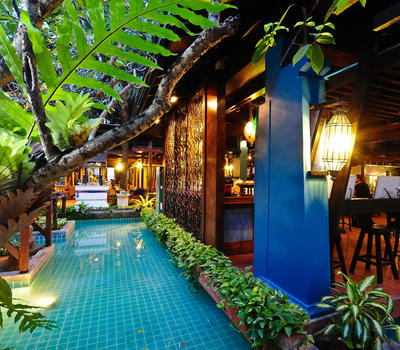 Relax in the air-conditioned area and watch sports on the four flat screen televisions, or play a game of pool. Also look out for our daily BBQ and monthly promotions. Of course, if you'd rather swim the pool is always available. There is always something going on at the Pool Bar.
Show More
Show Less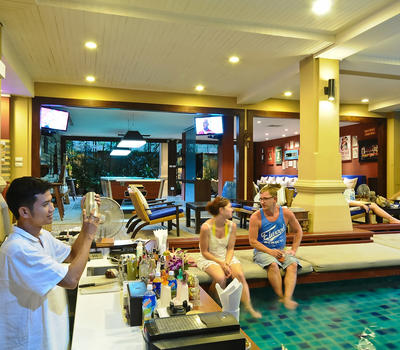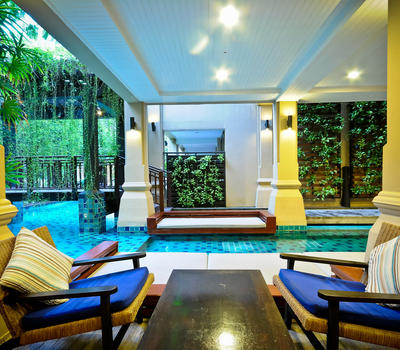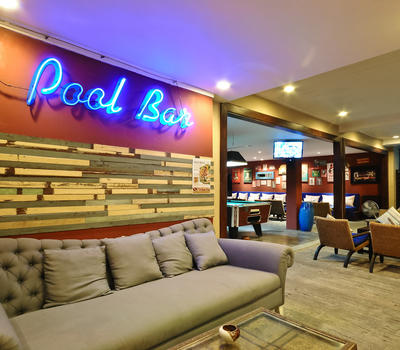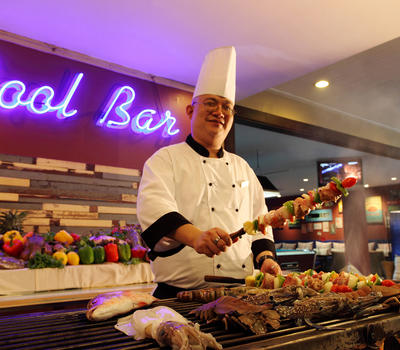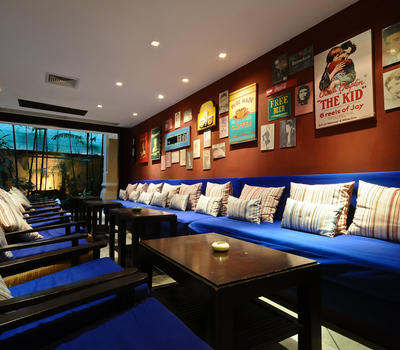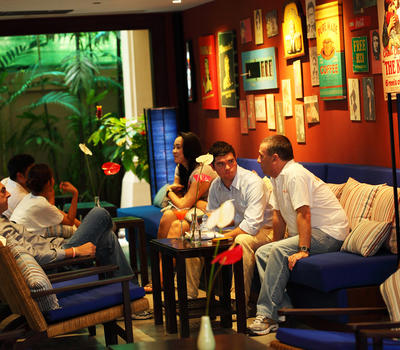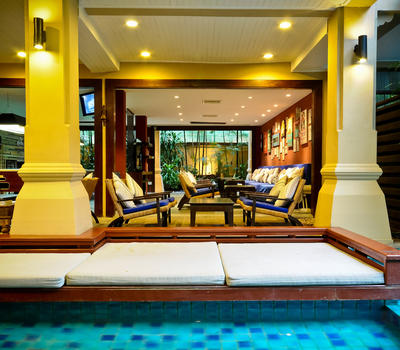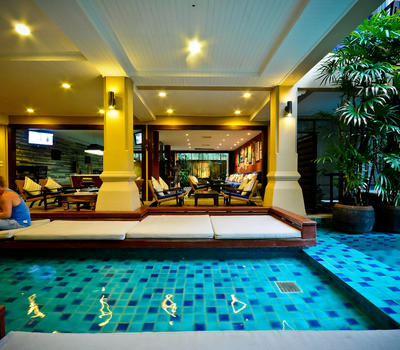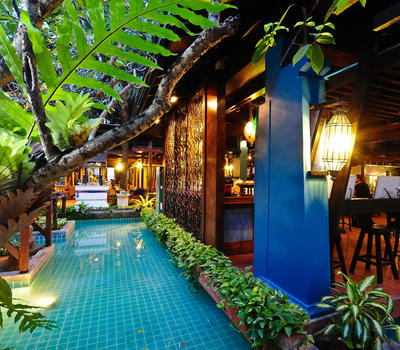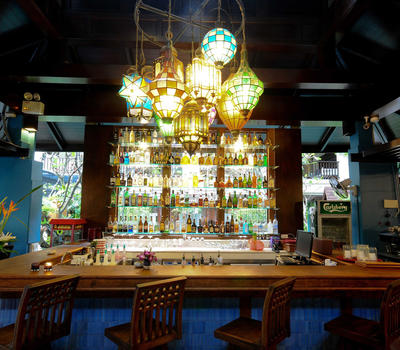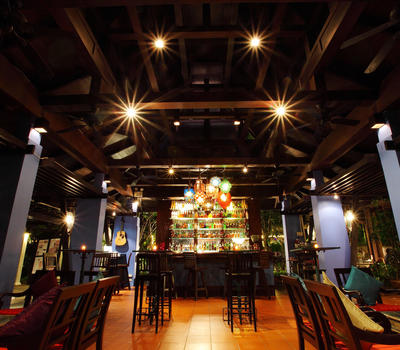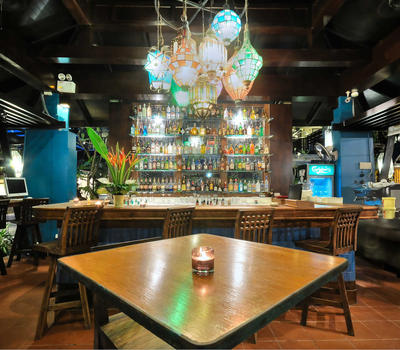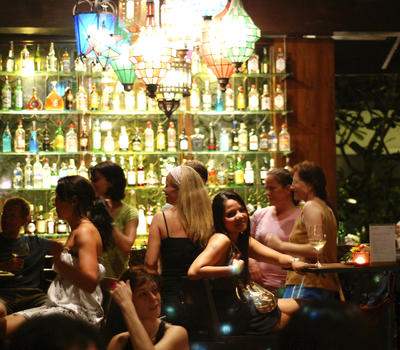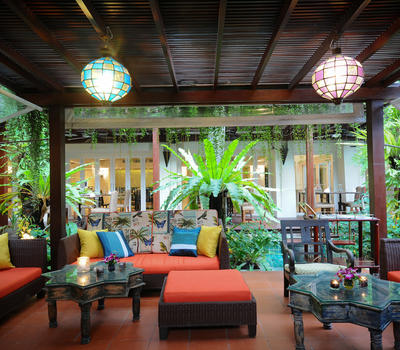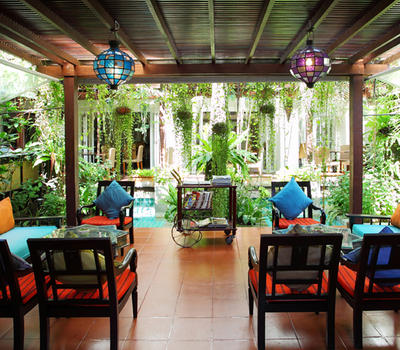 This is our social networking site. Make new friends, or just sit back and relax on the comfortable sofas as you enjoy a drink from our wide selection of beers, wines cocktails, liquors and soft drinks. There are magazines, a guitar you can strum, and the staff will even play any of the board games available with you.
Show More
Show Less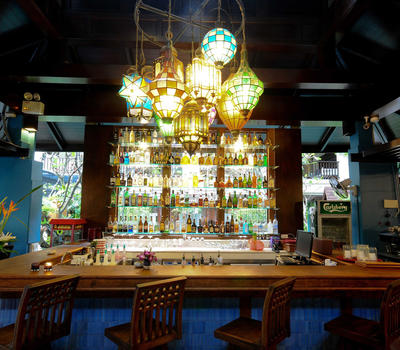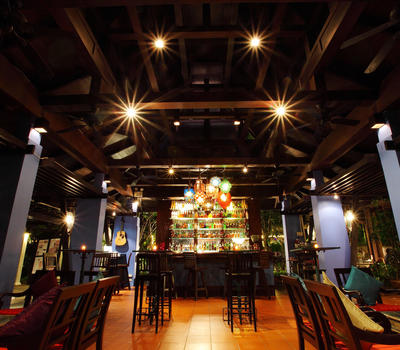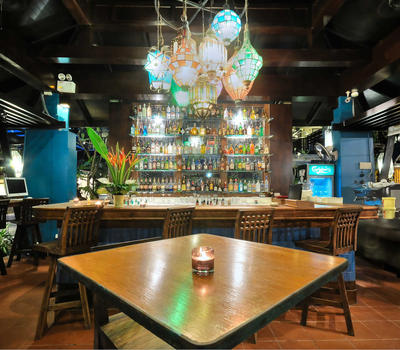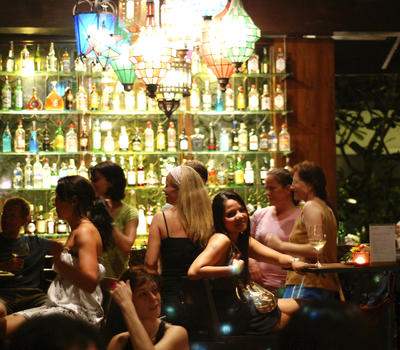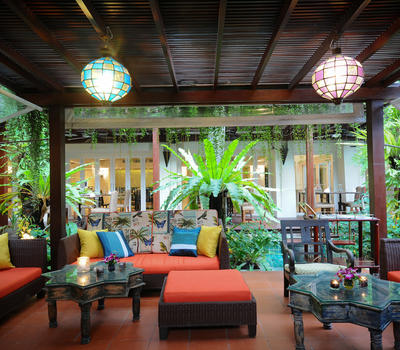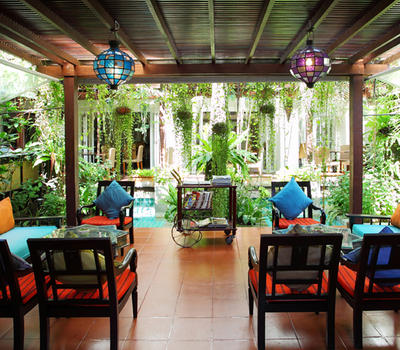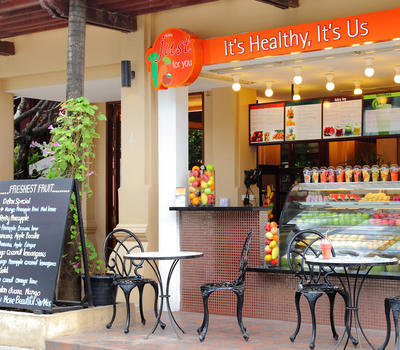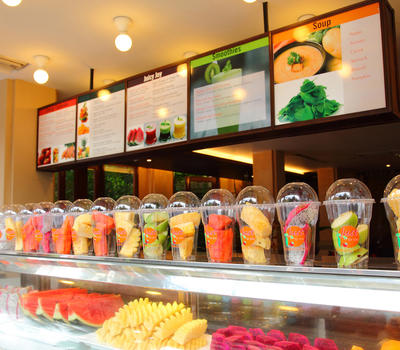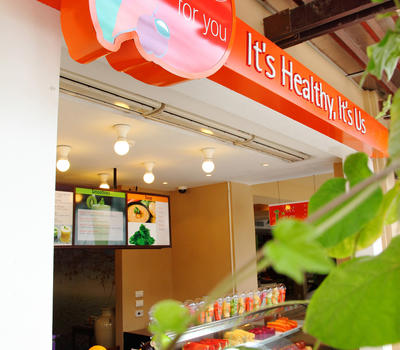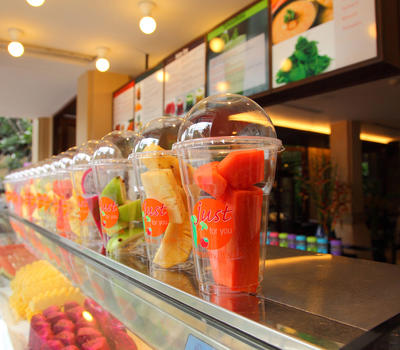 Fresh and flavorful beverages just for you. Everything is made to order and no preservatives, processed ingredients or artificial sweeteners are added. Keeping it healthy just for you. And if you have a favorite we will also make it for you.
Show More
Show Less