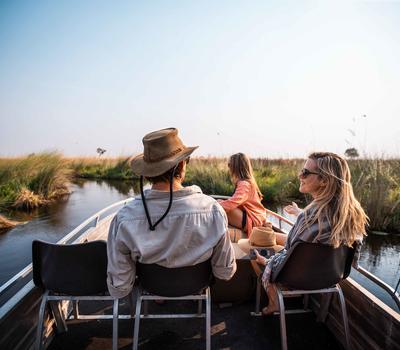 At Mboma island we use motorised boats to explore the water channels and lagoons that make up the Okavango Delta. This a great way to explore the waterways and remote islands that make up this incredible landscape. Being on the boat gives you the opportunity to view different species that you may not encounter from land. This is a great option for keen birders and photographers.
Show More
Show Less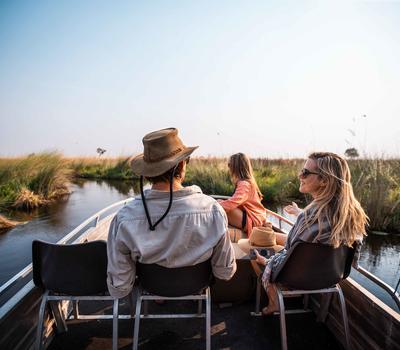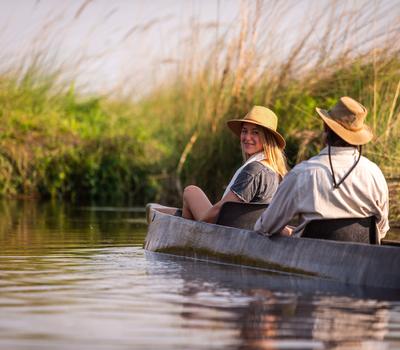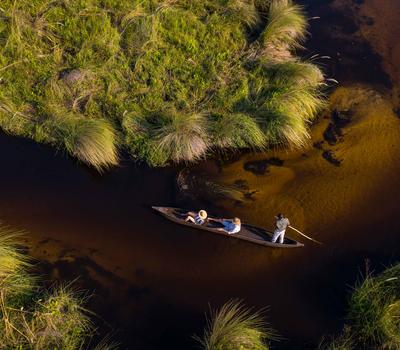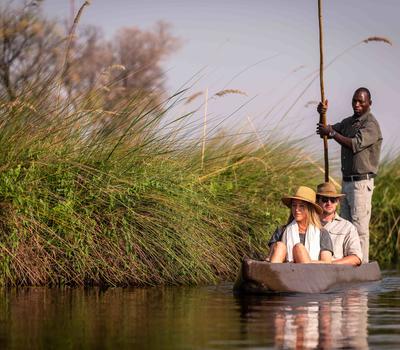 This is a unique way to experience the Delta and its waterwyas, as you are poled in a dugout canoe by your guide through narrow waterways, flanked by papyrus. The silence and calmness of being on the water gives a sense of tranquility and peace. It also gives one the opportunity to see the smaller things, like painted reed frogs and malachite kingfishers, species you may not see otherwise.
Show More
Show Less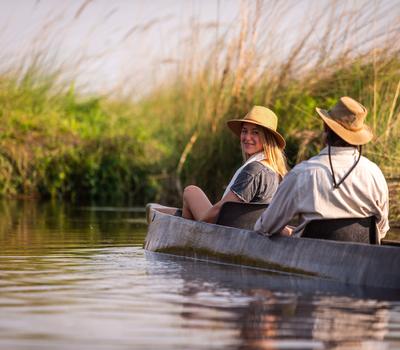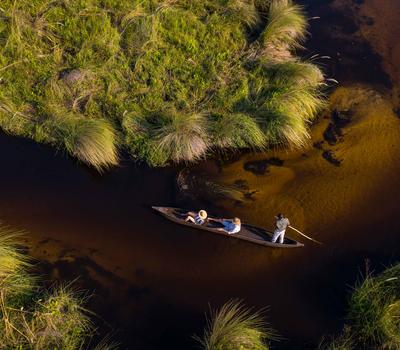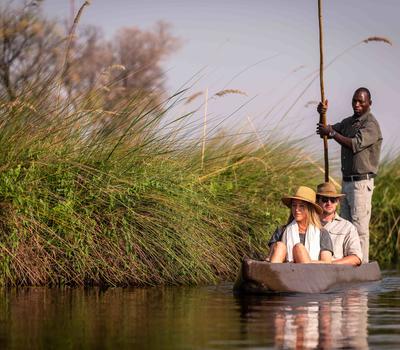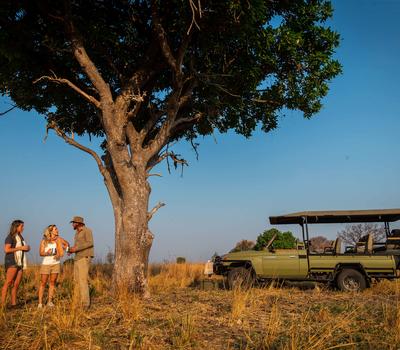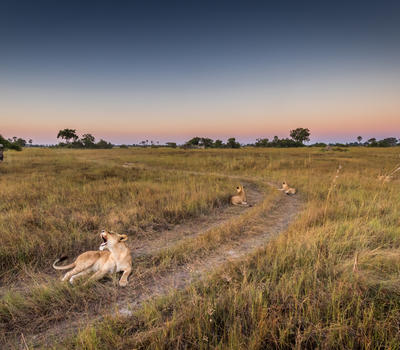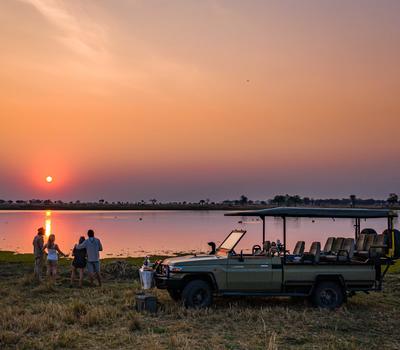 Game drives are conducted in an open game viewer by a professional and very experienced guide. The animals in the Moremi Game Reserve have become accustomed to game viewers over many years. This allows guests to get up close and personal with the wildlife, giving one the opportunity to get that perfect picture!
Show More
Show Less