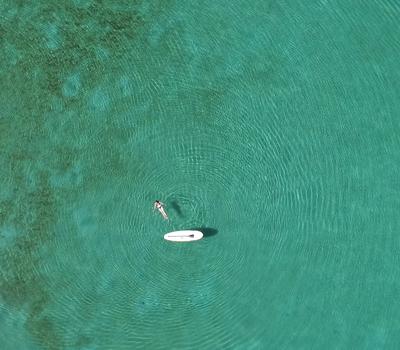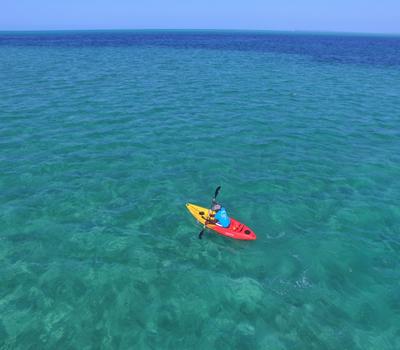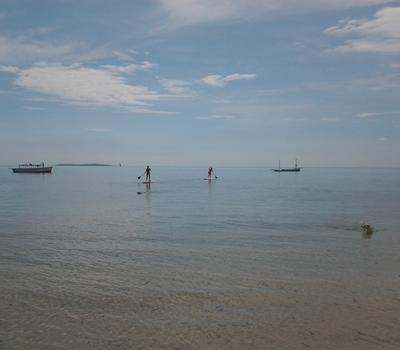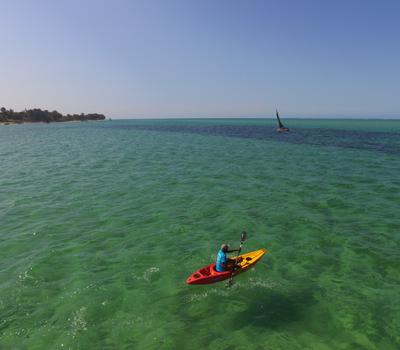 Stand Up Paddling & Kayaking
At our Activity Center, next door to Casa Babi, Stand Up Paddle boards and Kayaks are available for our guests, at no charge.
They are a beautiful way to explore the bay on a quiet day.
The staff is always happy to give advices on where to go and how to handle the currents at incoming and outgoing tide.
Show More
Show Less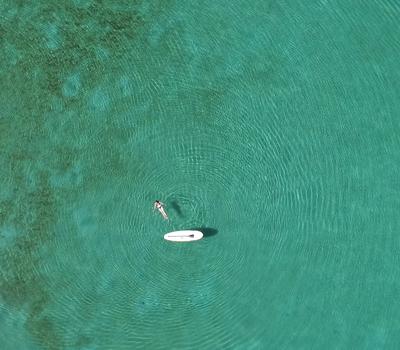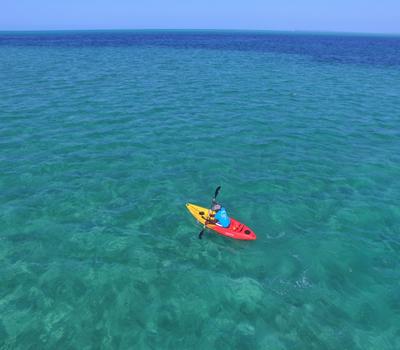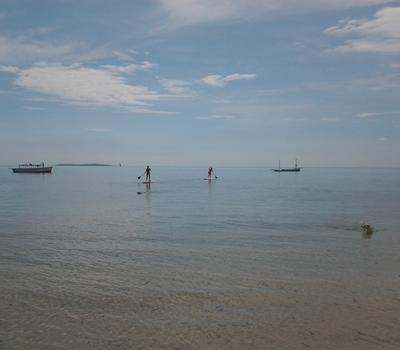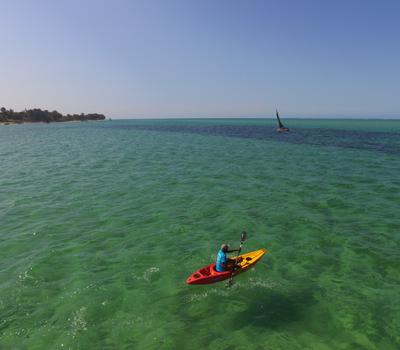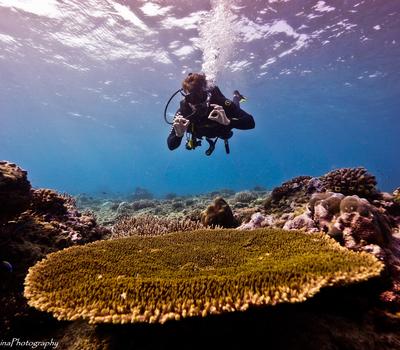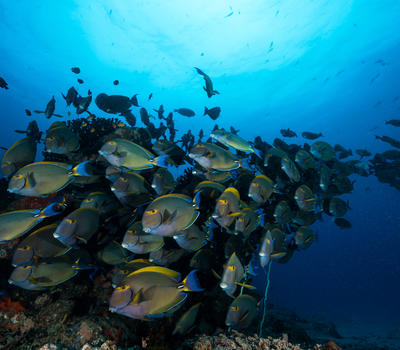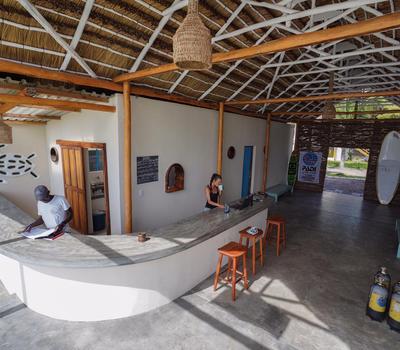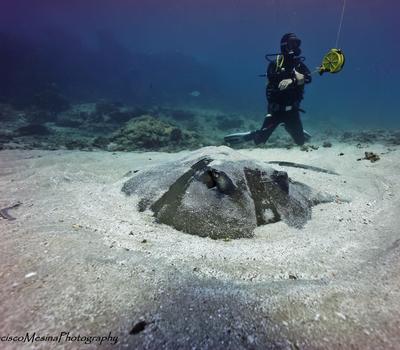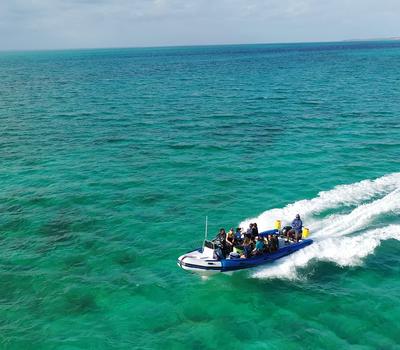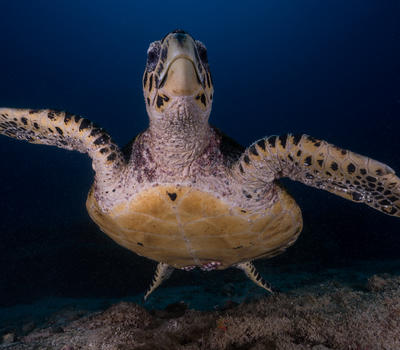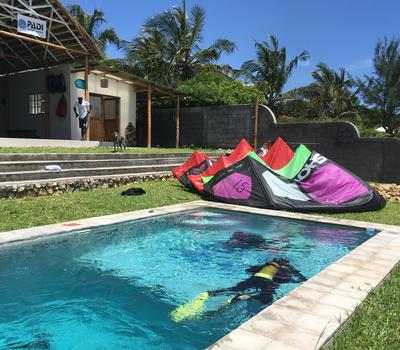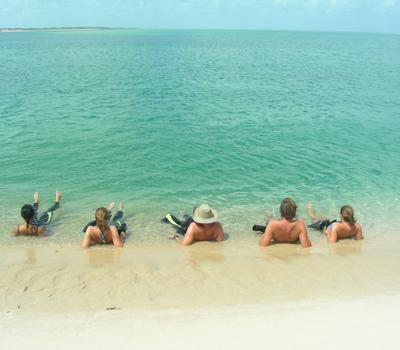 Adjacent to Casa Babi is Odyssea Dive, a fully registered PADI dive center that offers diving to certified divers and courses for beginners.
Two Mile Reef, outside Bazaruto and Benguerra, is one of the richest reefs in the world. To be seen there : massive turtles, beautiful rays, friendly sharks and all the reef fish one can imagine.
The reef beiing quite far away from Vilanculos, the diving day is a full day out, with 2 dives and a beautiful lunch break on Bazaruto in between dives.
Non divers can join the boat and enjoy some beautiful snorkeliing on Two Mile Reef.
For the more experienced divers, deep dives are available on Sao Sebastao.
Show More
Show Less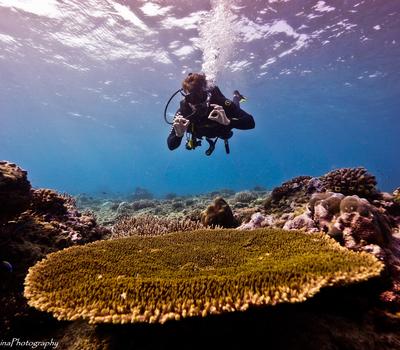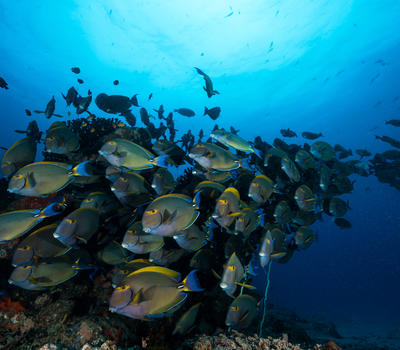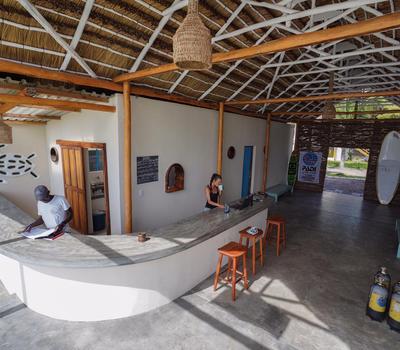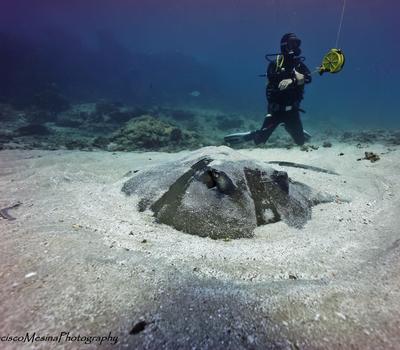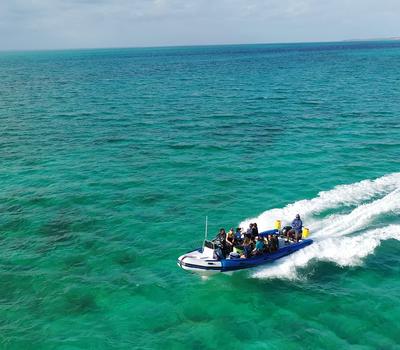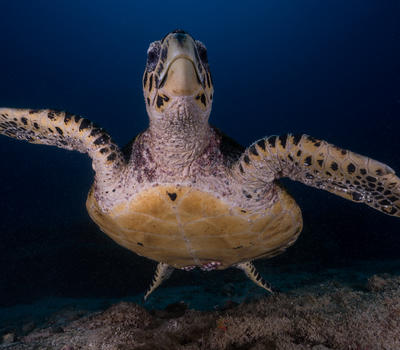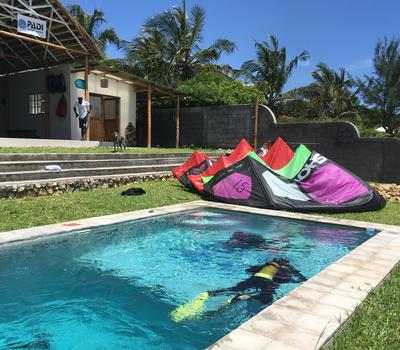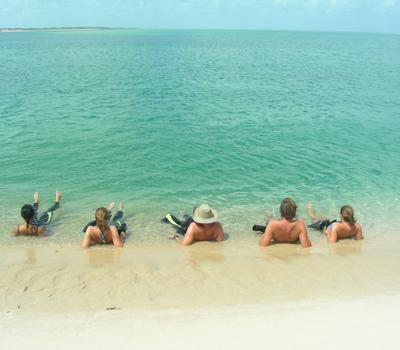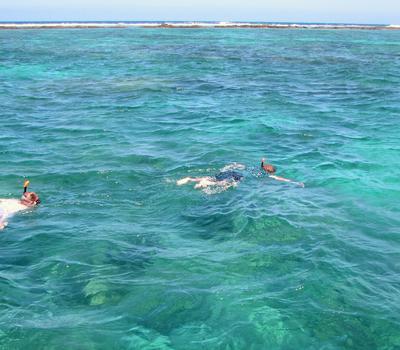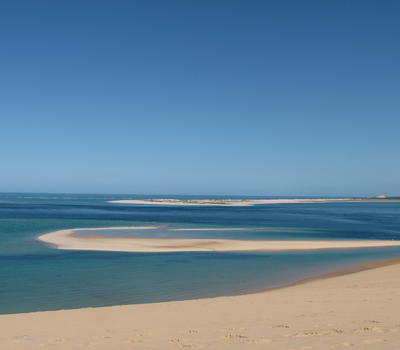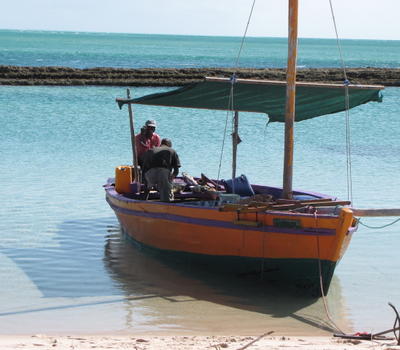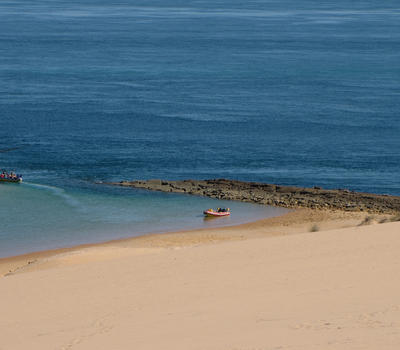 Island trips & Snorkeling
Fantastic snorkeling on Two Mile Reef with Odyssea Dive or another operator can be organized on site.
A nice and relaxing trip also awaits who would like a slower pace, with a dhow safari to the nearby Magaruque island.
Both combine with a lunch on the islands and plenty of time to visit them.
Show More
Show Less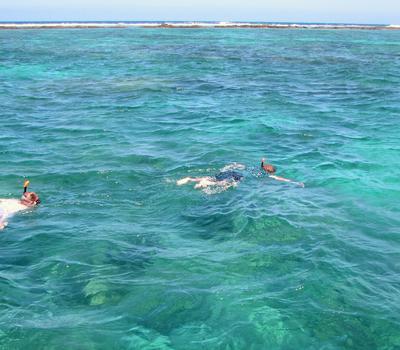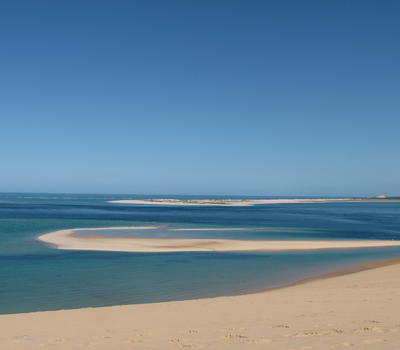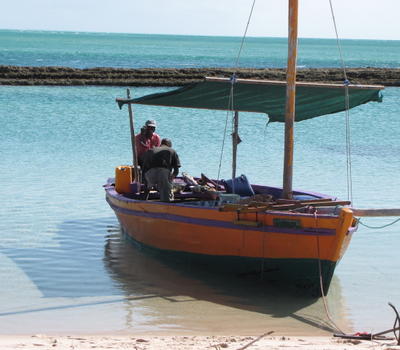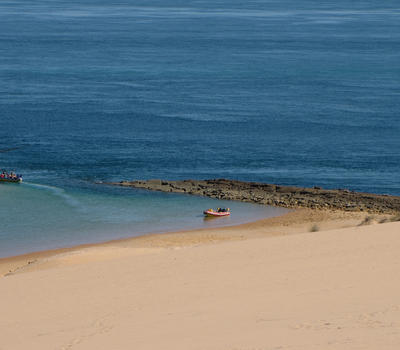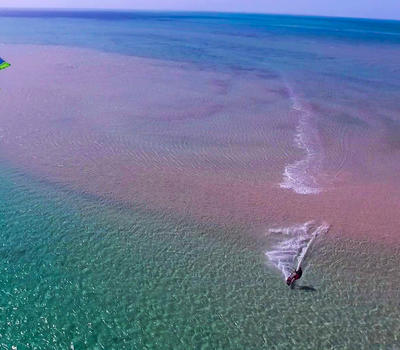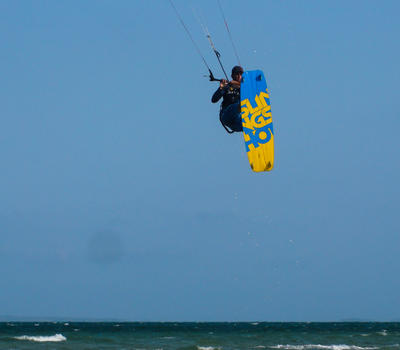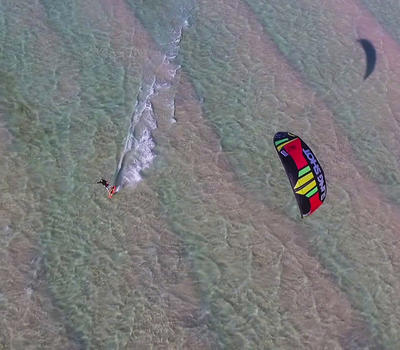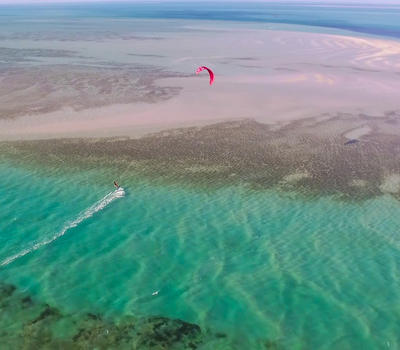 Our Activity center also host a Kite-Surf school, under the supervision of Hugo, an IKO instructor.
Beginners courses are available as well as full sets of gear - harnesses, boards and kites - of the newest generation.
The bay, with shallow waters and no waves is a perfect place to learn kite-surf with no risks.
Experienced kiters will enjoy riding in the middle of the sand banks with no-one around and a custom-made kite safaris that can be organized with the boats of the dive center.
Show More
Show Less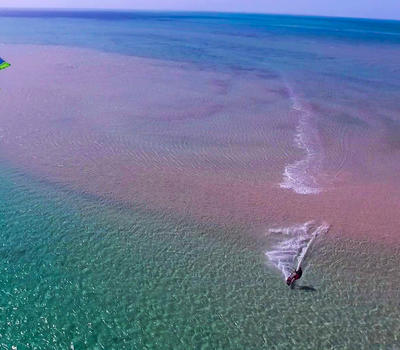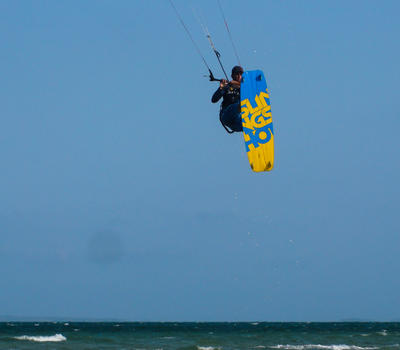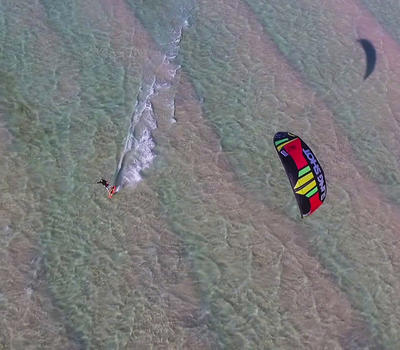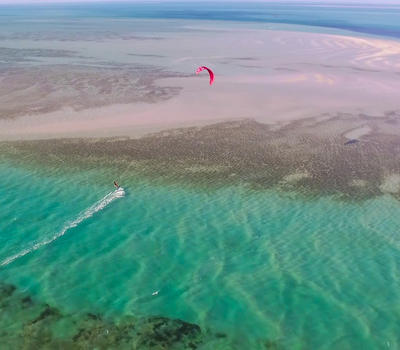 Zita, one of our ex chefs, started her little restaurant and is always happy to come back at Casa Babi to teach our guests how to cook some of the Mozambican delicacies : matapa, xiguinha, doce de mandioca and others.
Combined with the lesson is a visit of the market to buy the ingredients needed and of course, the lunch!
Show More
Show Less