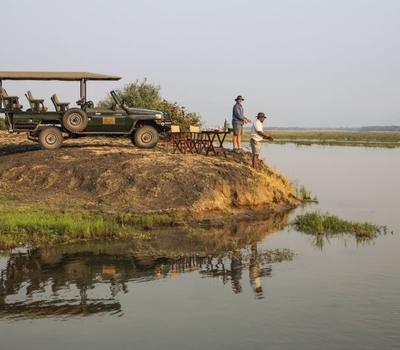 Day and night game drives
Enjoy moments where wildlife congregate along the Zambezi River to drink and marvel at the setting of the African sun through the trees. The safari experiences on offer will certainly appeal to any safari guest who is looking to truly enjoy and partake in the excitement of wildlife viewing game drives, boating and canoeing or tracking and exploring the interior of the private reserve, being one of Africa's remote wilderness areas.
Whilst you traverse the diverse terrain of the Sapi Reserve, discover the legendary Mtawatawa pan, encounter some of Africa's largest wildlife species by vehicle or on foot whilst continually learning more about this incredible ecosystem. The opportunity to view Africa's animals and birdlife with the water activities on offer including canoeing or boating is special indeed.
The reserve has a large array of baobab trees, one of which is believed to be the final resting place for an eclectic mix of personal paraphernalia of Chief Chikwenya including bows, arrows, and spears. The tree itself is estimated to be twelve hundred odd years old and has rotted within providing a voluminous hollow inside the bark walls
Show More
Show Less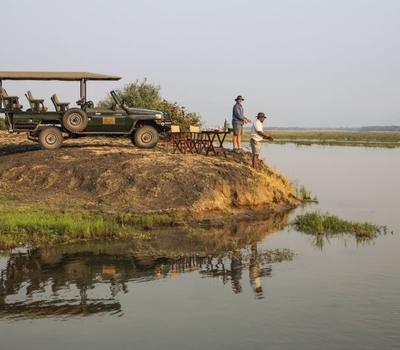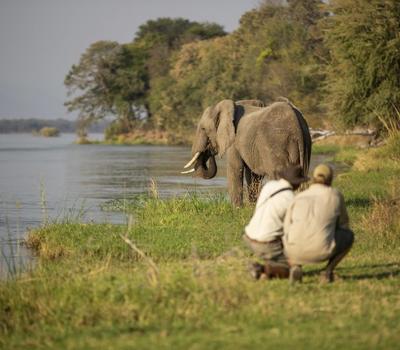 If you have never done this before, it is highly recommended and not too taxing
Show More
Show Less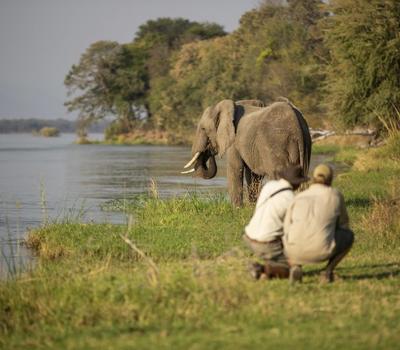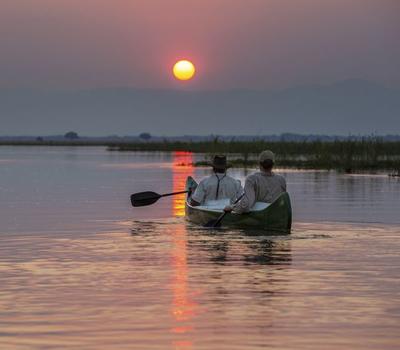 Canoeing on the Zambezi is a never forgotten memory
Show More
Show Less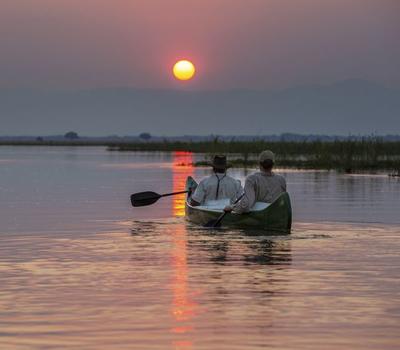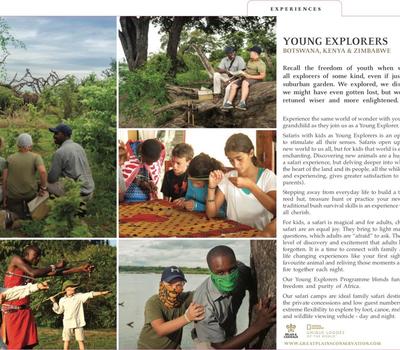 Young Explorers Programme
Sapi Explorers Camp offers a full syllabus of bush craft skills for our young explorers. This is a complimentary program that follows in the footsteps of National Geographic Explorers-in-Residence Dereck and Beverly Joubert. An extensive pack will be provided to eager children on arrival, so they can learn about animal calls, how to track wildlife, and other facts and figures about the wild. At the end of a child's stay, he/she will become a Young Explorer and Conservation Ambassador - ready to go out and tell the world about what they have learned and what they too can do to help protect this beautiful environment.
Show More
Show Less