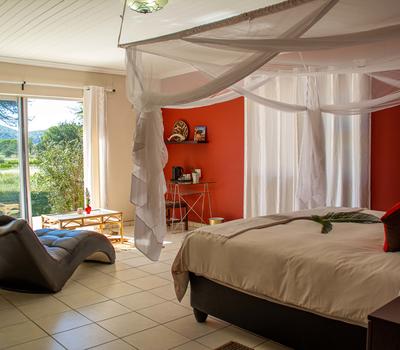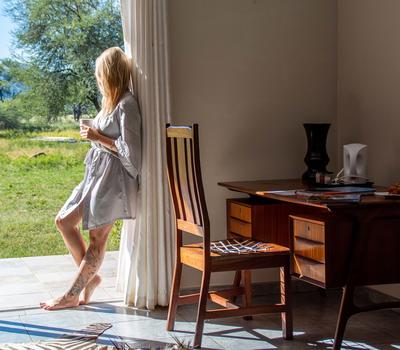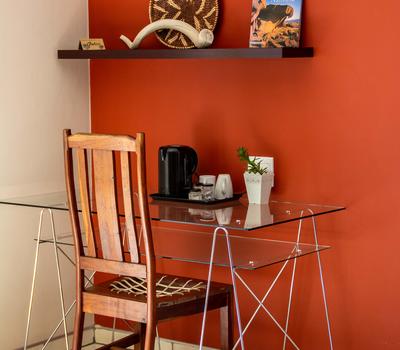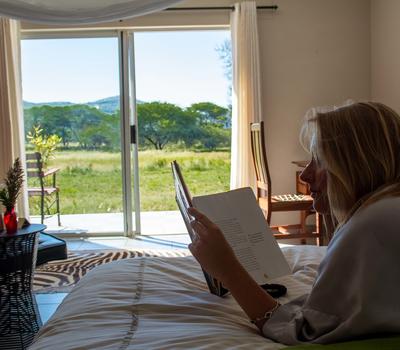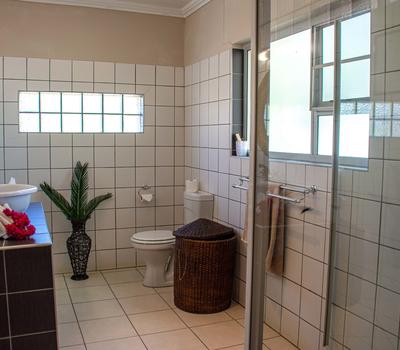 The luxury rooms are spacious ensuite rooms either equipped as twin or double rooms depending on your preferences.
Indulge the African nature from the room terrace with the waterhole only being 50 meters away from where wildlife can be observed throughout the day & night.
Room Features:
- Air Conditioner
- Coffee/ Tea facilities
- Terrace
- Peaceful Atmosphere
Show More
Show Less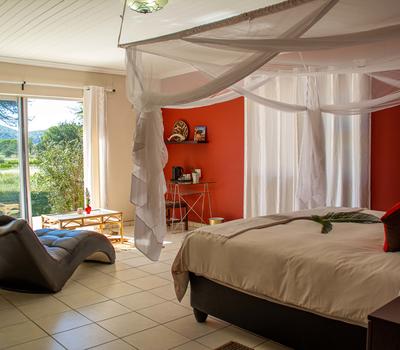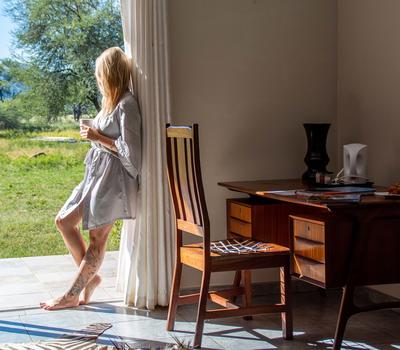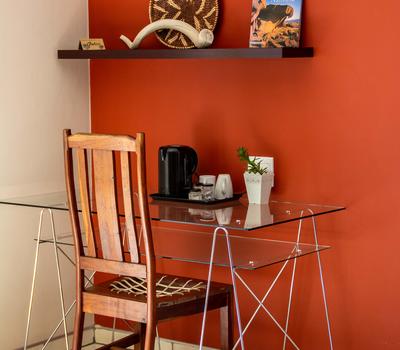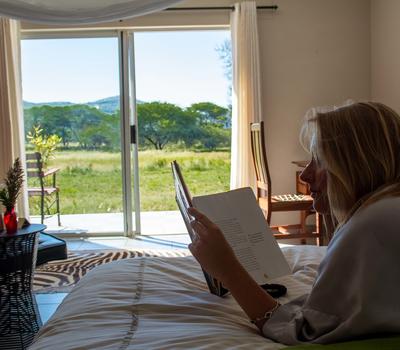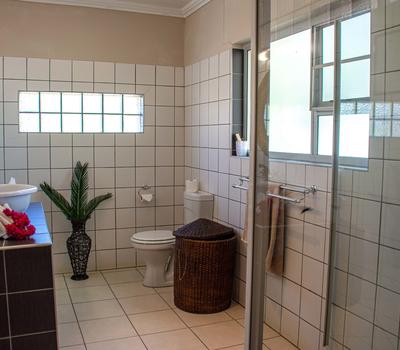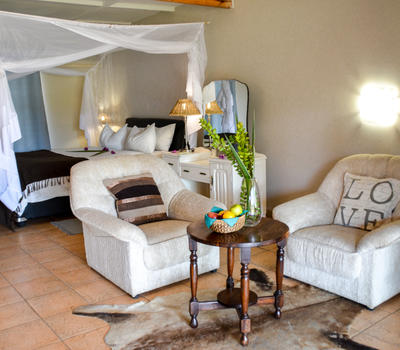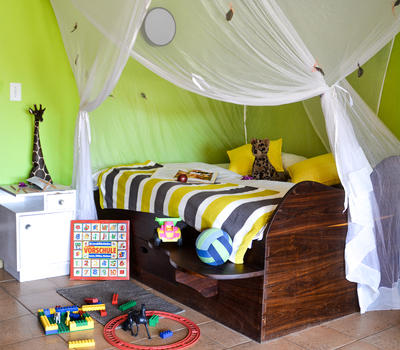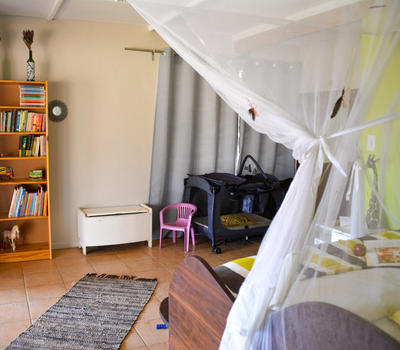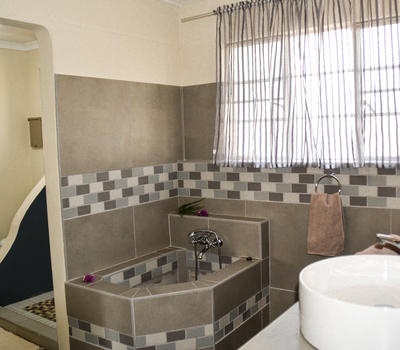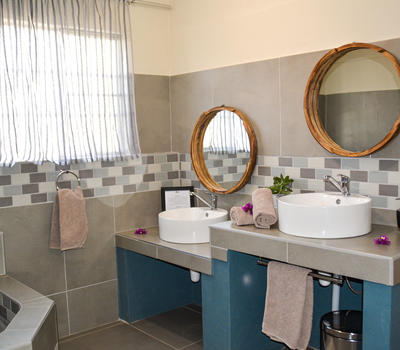 Traveling to Namibia with the family? Our family room is perfect for families with children between 1-10 years old with a shared bathroom separating the main bedroom from the children's room.
The children's room is equipped with a double bed as well as a crib for toddlers in addition to toys and books for kids. Our family room is located only 20 meters from the lodge area and has a shared terrace in front of the room where you can observe the wildlife around the clock.
Show More
Show Less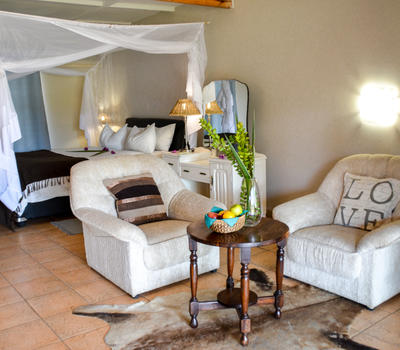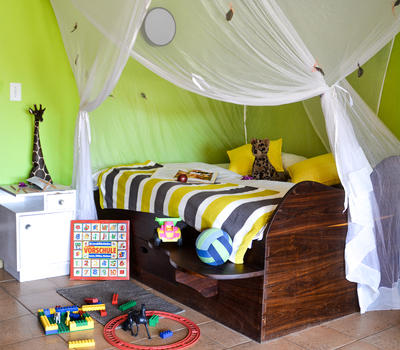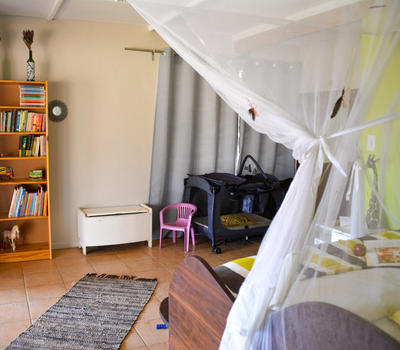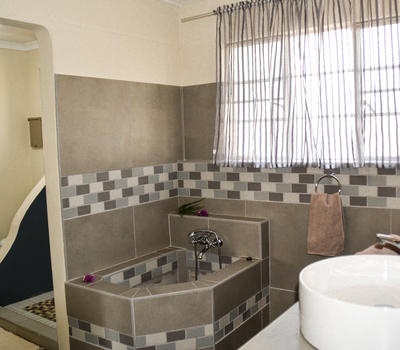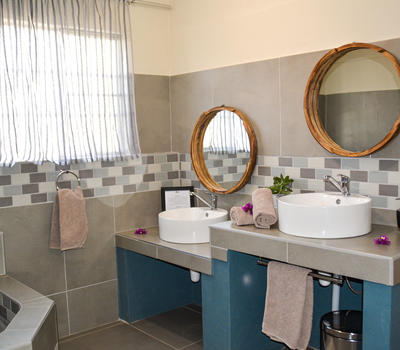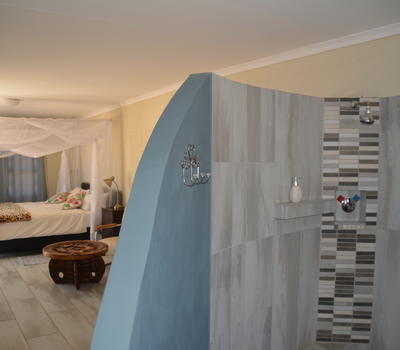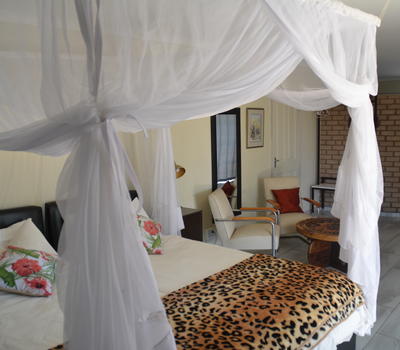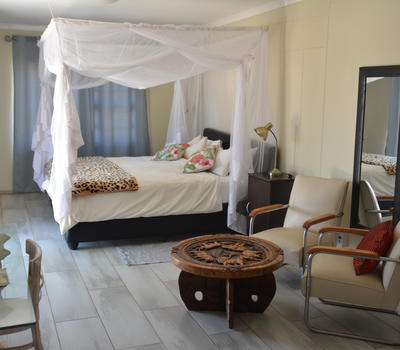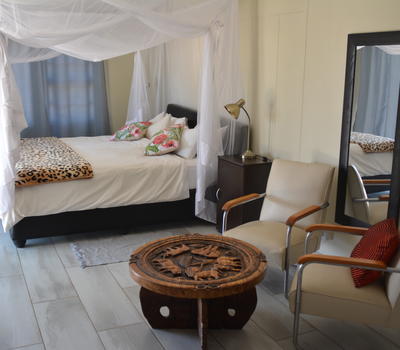 Standard Twin/Double Room
Gabus' Standard Rooms are comfortable suites with air conditioning, private bathrooms and coffee/tea making facilities in the room.
While smaller than the luxury suites, standard rooms still enjoy access to a shared terrace for wildlife viewing at the watering hole.
Standard rooms are significantly closer to the bar and lounge areas, so some of them might catch wifi signal, although we encourage guests to unplug and enjoy the beauty of their surroundings.
With Giraffes, Waterbuck, Kudu, Impala, Warthog and Black Wildebeests likely to wander up to the watering hole at any minute, it's worth turning your phone off and connecting with the natural beauty around you.
Show More
Show Less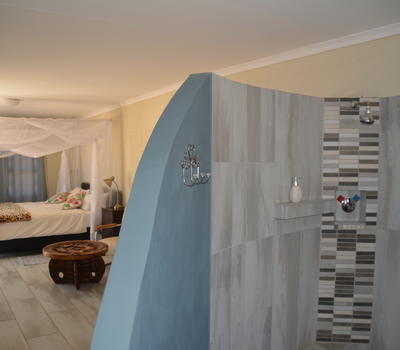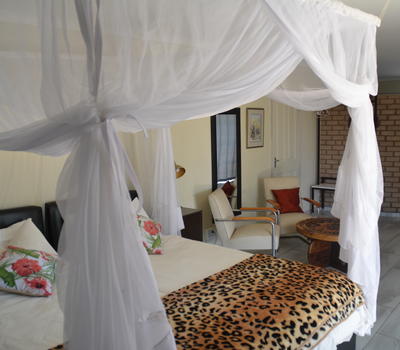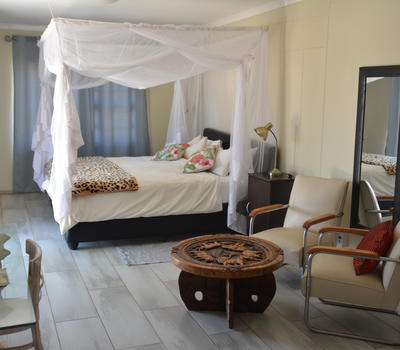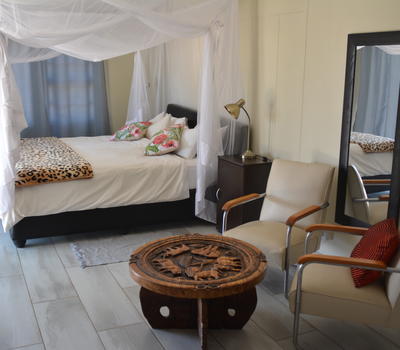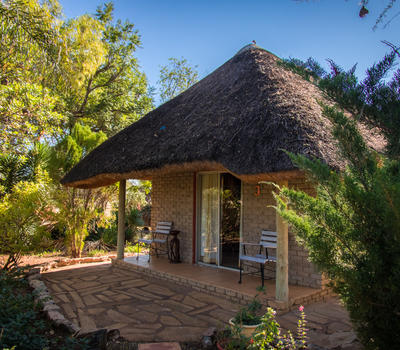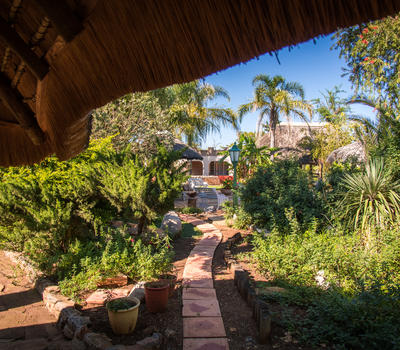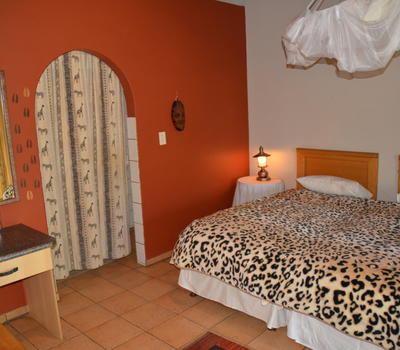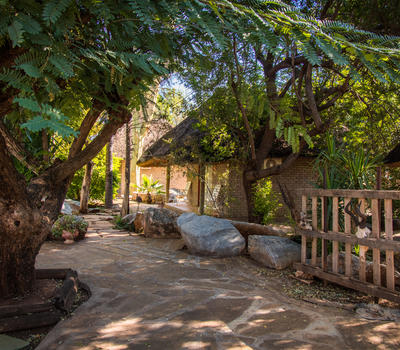 Thatched Roof Bungalows are the perfect traditional African lodging experience.
While smaller than Standard rooms, our Thatch Roof Bungalows are still equipped with air conditioning, private bathrooms and have coffee and tea making facilities in the room.
Thatched Roof Bungalows each have a small private terrace for relaxing, although you will have to head to the lounge to watch the wildlife at the watering hole.
These cozy rooms are the perfect option for budget travelers looking for an authentic African experience.
Show More
Show Less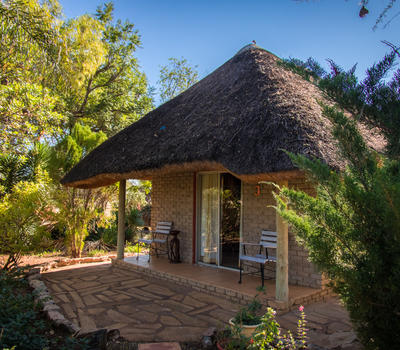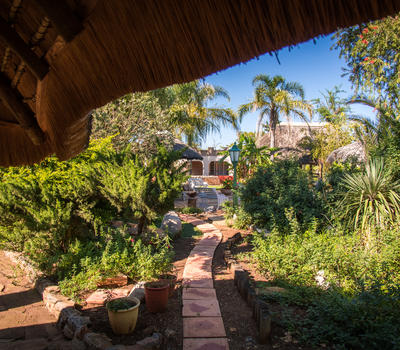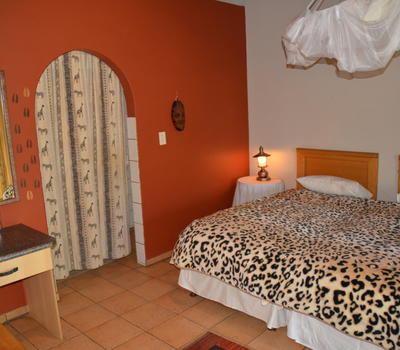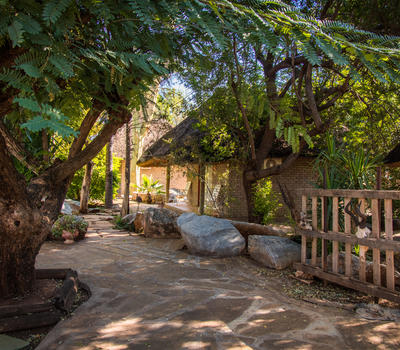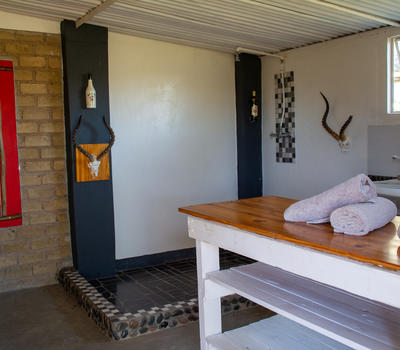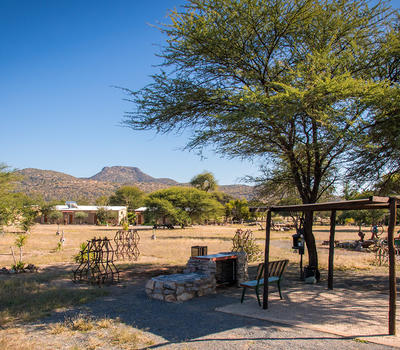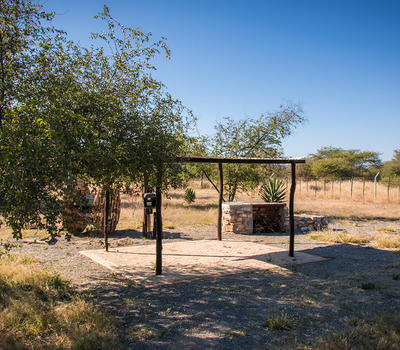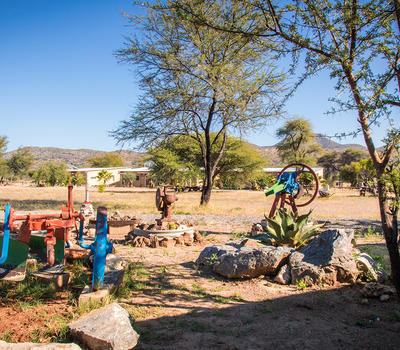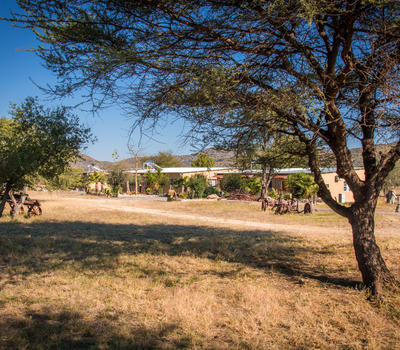 Looking for Campsites in Namibia? Gabus Game Ranch also offers campsites for independent travelers looking for a comfortable place to rig their tents.
Campsites each have their own barbecue for cooking and have both a concrete foundation and a shelter roof to provide some space between you and the natural elements.
Campsites also have electricity ports and a water basin and are located only 50 meters from the lodge facilities.
Campers have access to all of the common areas, as well as shared bathroom facilities with showers and large water basins suitable for dishwashing.
Show More
Show Less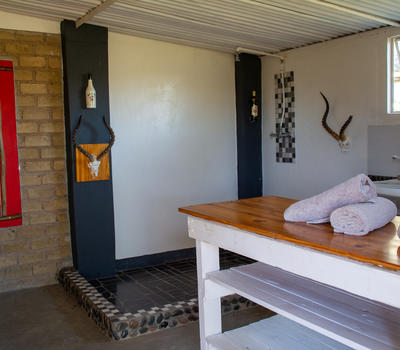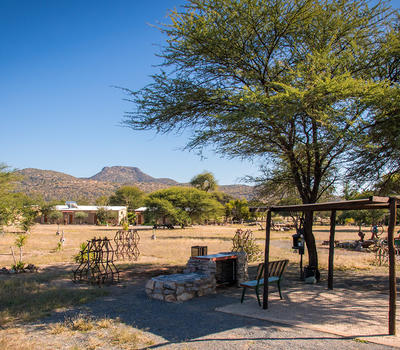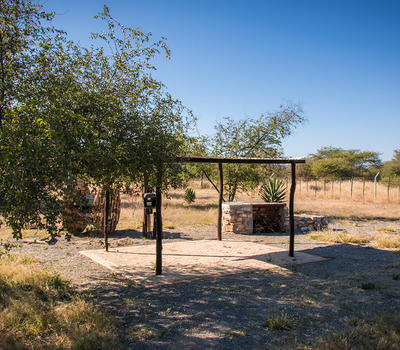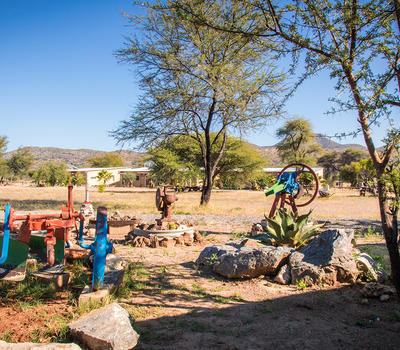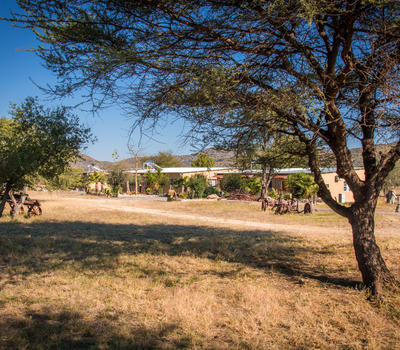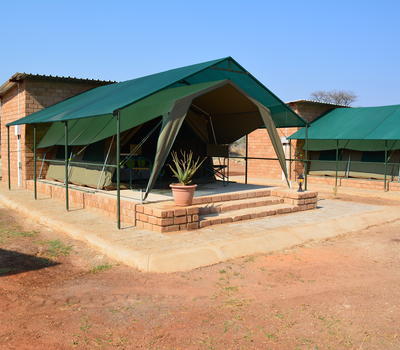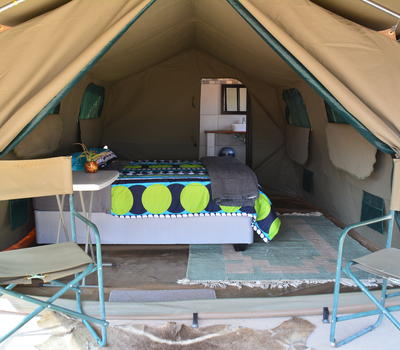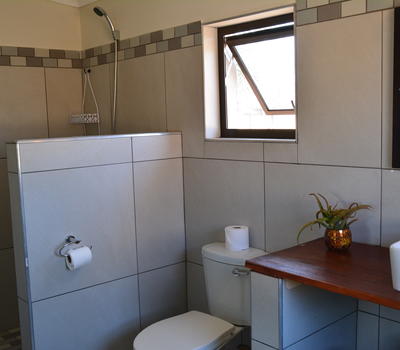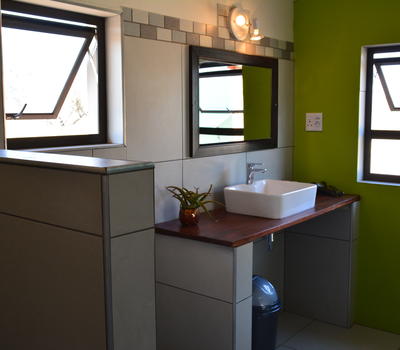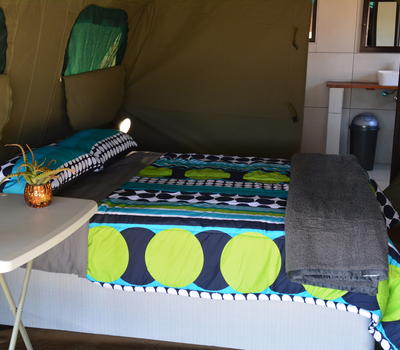 Setting up a tent can be annoying and time-consuming sometimes! With our tented camping accommodation, you can enjoy a hassle-free stay at Gabus without any stress with your tent.
The tented camping facilities are equipped with a double bed, a private bathroom, and a little terrace outside which has a direct view onto the lodge waterhole.
A buffet breakfast is included in the price and guests have the option to use our restaurant for lunch or dinner.
Show More
Show Less