Marataba Conservation Camps Founders Camp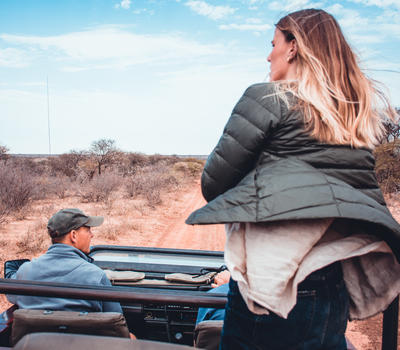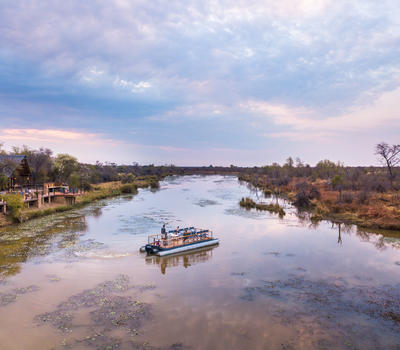 Land & water safari experiences
Explore Marataba on day and night game drives and boat cruises with your guide and spot the resident wildlife against the spectacular backdrop of the Waterberg Mountains. Both activities provide a general environmental understanding of the area and boat cruises in particular offer an excellent opportunity for birding.
All ages | No fitness required
Show More
Show Less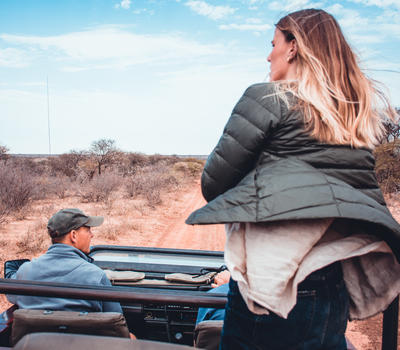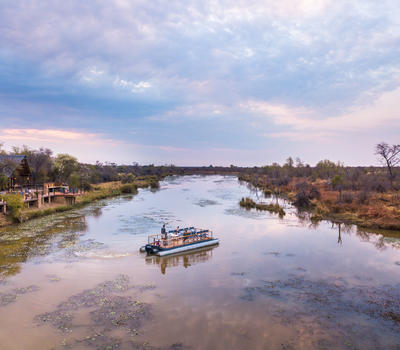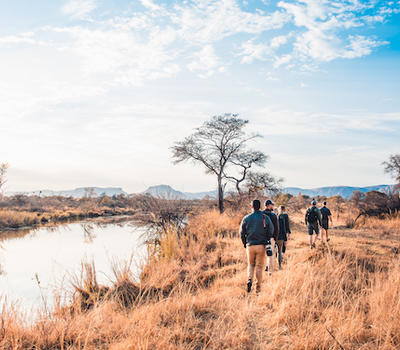 Traversing Marataba on foot will take you to places that very few have been before. Walk through the gorges, rivers and mountain ridges and enjoy swimming, picnics, explorations of cultural sites and a variety of conservation experiences. Our walks are tailored to a variety of fitness levels and ages and can be short strolls on flat ground and family-friendly walks with an introduction to tracking, to longer conservation-focused experiences and multi-day hikes.
All ages | Tailored to suit fitness levels
Show More
Show Less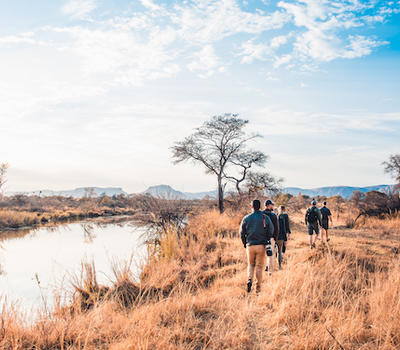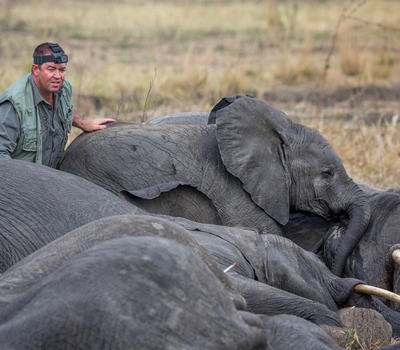 Wildlife monitoring and management is a core function of Marataba's conservation team and we encourage you to get involved where you can. Timing plays a big part in interventions, but relocations and other large-scale activities will be planned at times of confirmed bookings. For larger events including mega fauna, a surcharge may apply.
All ages | Some degree of fitness required for certain interventions
Show More
Show Less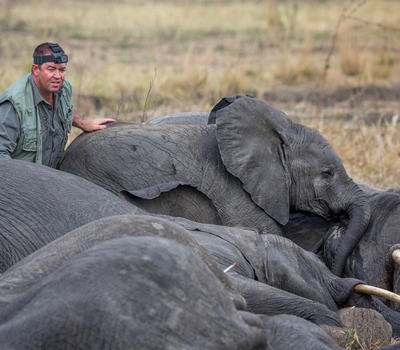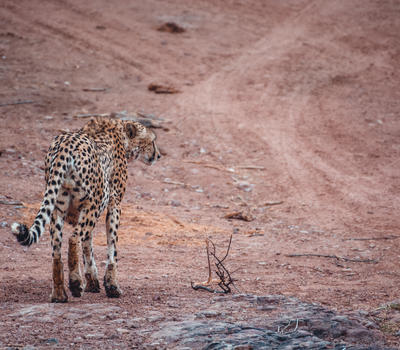 Join the monitoring team and telemetry track collared cheetah. Walk into the sighting, assess animal behaviour and report back to the conservation team. This activity is available all year and is best in the early morning or late afternoon.
15 + years | Some degree of fitness required
Show More
Show Less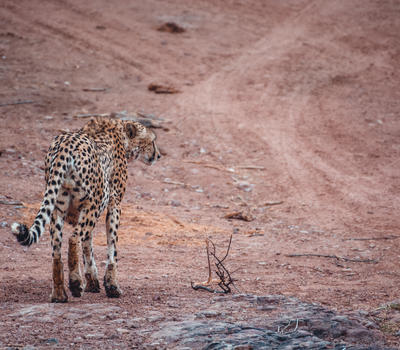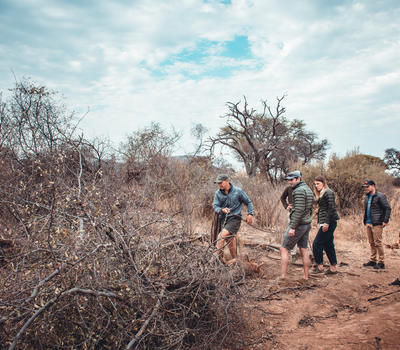 Help compile individual identikits for elephants and determine growth rates. The information is captured and evaluated annually alongside elephant impact assessments and aerial survey results. The results are then used to inform actions and interventions.
Compilation of elephant identikits: all ages | No fitness required
Elephant impact assessment: all ages | Some degree of fitness required
Show More
Show Less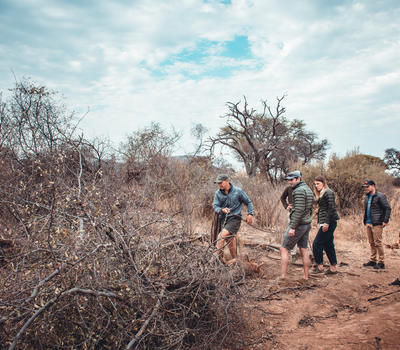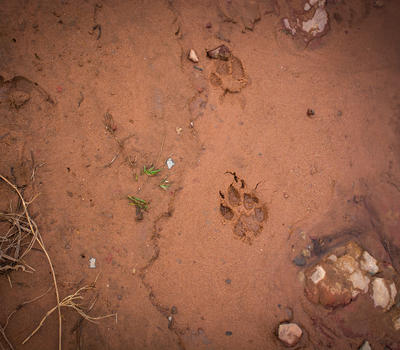 Camera trap set up & analysis
Contribute to the camera trap network establishment and purchase a camera trap to provide a behind the scenes look at what happens in the Park during the day and night. Participation in the selection of appropriate sites for placement of the camera trap is an informative and fun experience for all ages, and includes the identification of a variety of animal tracks and behavioural signs, which all need to be considered when placing the trap. Once a trap has been successfully positioned, regular updates will be received, as well as top images captured.
This activity is location dependent and ages and fitness requirements vary based on location.
Show More
Show Less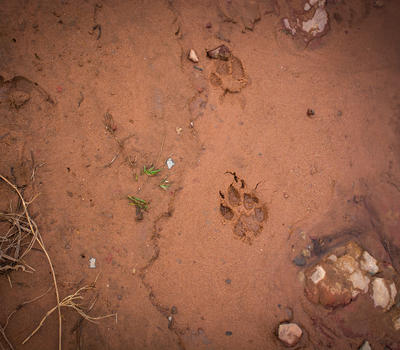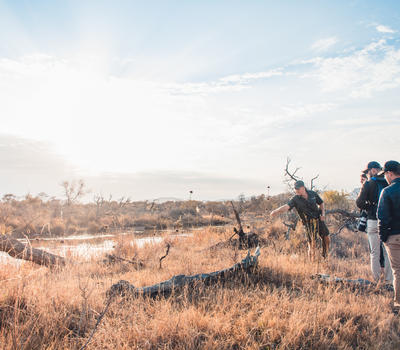 Participate in regular veld condition surveys and spend an informative morning undertaking VCAs and considering what goes into ensuring the habitat of Marataba remains suitable for the species that are conserved here. The intervention involves identifying and recording all grass species and biomass at 100 points along a line transect. Biomass is determined with a purpose-built device called a disc pasture meter, which effectively measures the quantity of available grass for grazing.
All ages | No fitness level required
Show More
Show Less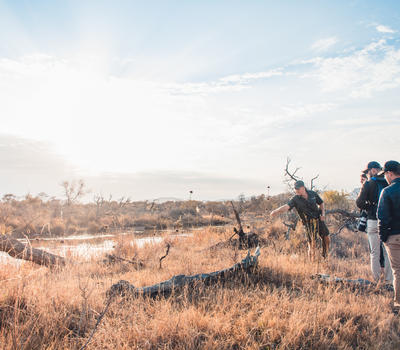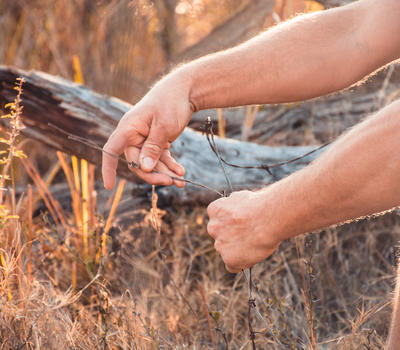 Area integrity & protection
Participate in monitoring and walking the fence line for a snare patrol check. This activity starts with learning how easily snares are made, how they are set up and the damage and fatalities caused to wildlife. This is not only life saving to potential snare victims but is also welcome support for the field rangers who carry a massive responsibility on their shoulders.
All ages (adaptions available for children) | Some degree of fitness required
Show More
Show Less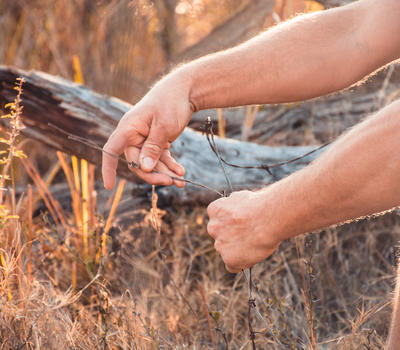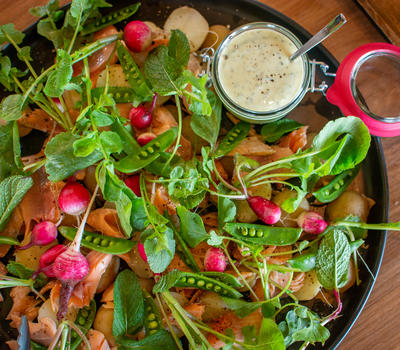 Visit our community-driven vegetable garden and meet Lucas Monyeki. From harvesting produce to enjoying a plant-based lunch, this is a fun interaction with the local community.
All ages | No fitness required
Show More
Show Less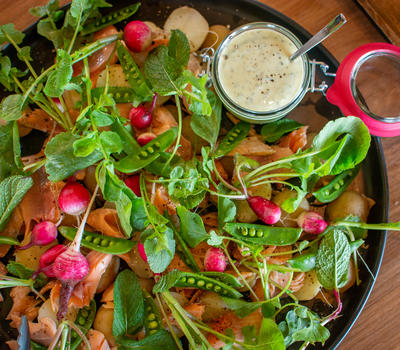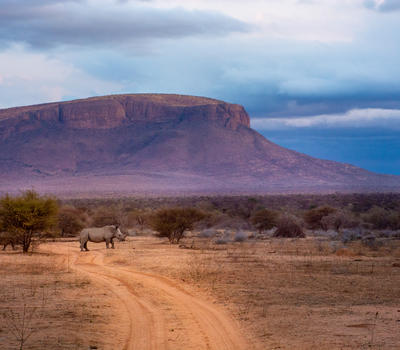 Breathe. Slow your mind, be present and truly appreciate where you are. Each of the guest tents have yoga mats to aid relaxation and mindfulness.
All ages | Varying fitness levels (please note this is not a guided activity; please enquire for wellness & meditation retreats)
Show More
Show Less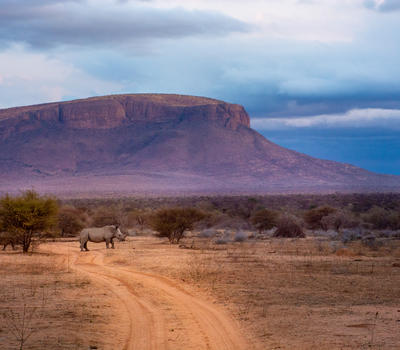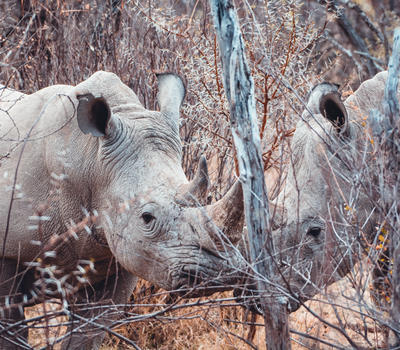 Rhino ear notch identification
Learn how to identify rhinos through their ear notches. This experience can be done at any stage on a game drive and from just looking at these magnificent animals, you start to understand some of the work and monitoring that takes place.
All ages | No fitness level required
Show More
Show Less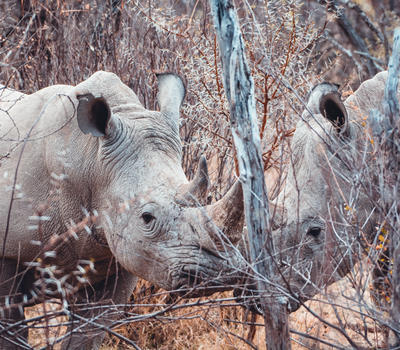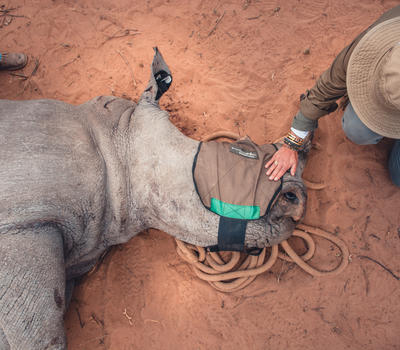 3-day rhino conservation safari
This experience is only available from 01 Feb - 31 October. A surcharge applies.
DAY 1: Arrive and enjoy a light lunch before a briefing on the aims and purposes of rhino notching. Your
guide will assign individual responsibilities and tasks for during the process, before heading out on a rhino identification drive in the late afternoon. This drive will allow you to identify specific rhino individuals and learn about the social interaction and make-up of rhino groups.
DAY 2: An early wake up call to locate the rhino! The conservation team will be informed and prepare for action and, once the helicopter is inbound, you will withdraw to a safe distance and the rhino will be
darted. You will then carry out your pre-assigned responsibilities before the rhino is woken and monitored for 30 mins post-darting. A follow up and further post-notching monitoring will take place in the afternoon.
DAY 3: If adverse conditions are experienced on Day 2, then you will use today as your notching day.
Otherwise, choose other experiences to enjoy in the morning and afternoon.
All ages | Some degree of fitness required
Show More
Show Less