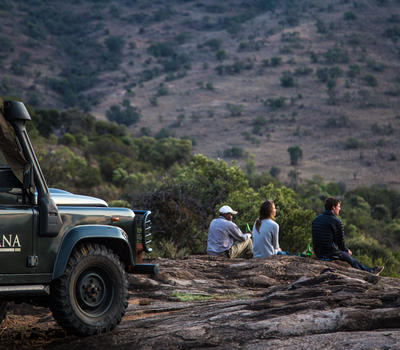 Game drives are conducted by trained Kenyan field guides who have a broad local knowledge of the area along with its flora and fauna. Game is best viewed early in the morning or in the afternoon, night drives can be arranged for departure after dinner which give guests the opportunity to have interactions with nocturnal animals such as porcupines and aardvark.
There are a range of activities to keep children occupied on drives, including rhino identifying cards and lion whisker spot cards.
Show More
Show Less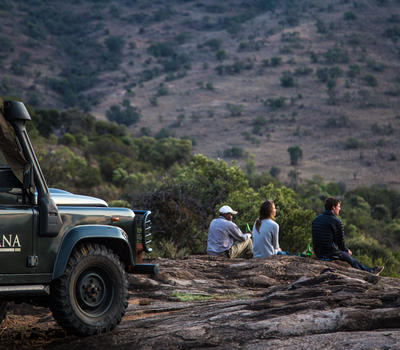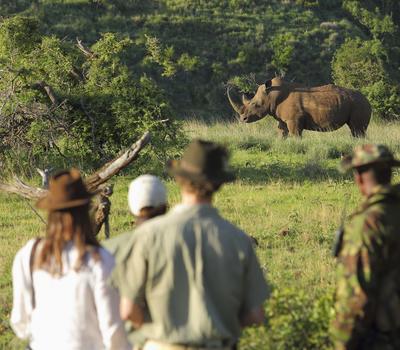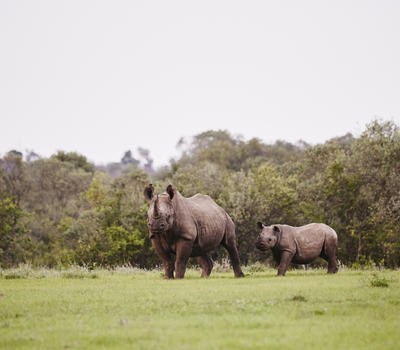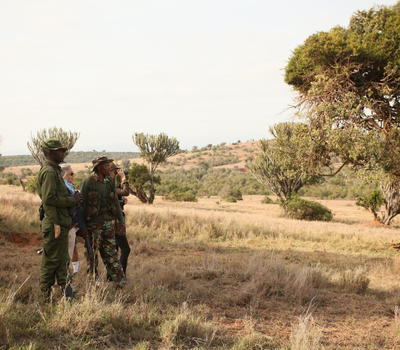 The Borana Conservancy rangers are required to see each individual rhino once a day. Guests have the opportunity to head out with the rangers, on foot, first thing in the morning, to track and identify an individual rhino.
Viewing such large creatures on foot provides an exhilarating experience as well as an insight into the life of a member of the Borana Conservancy anti-poaching team.
Show More
Show Less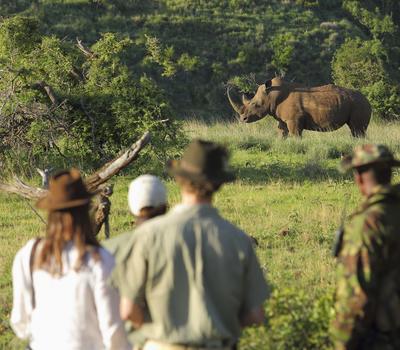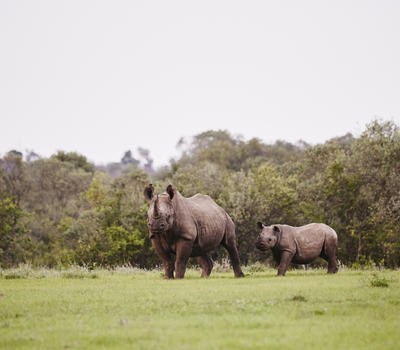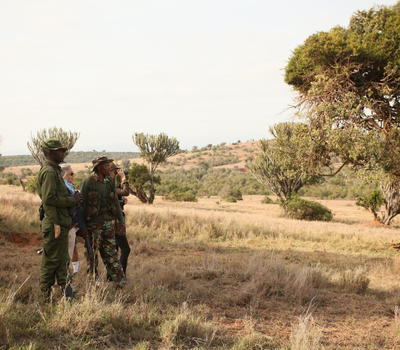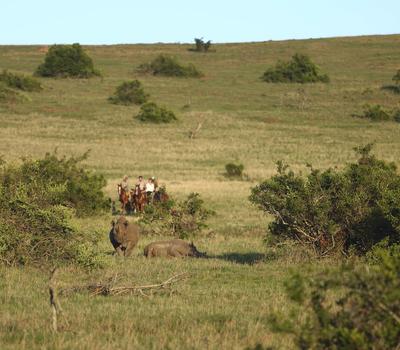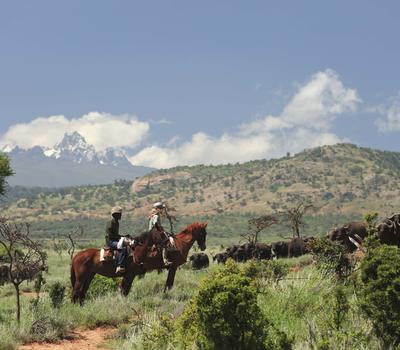 Borana Conservancy is equipped with two sets of stables, each of which caters to riders of varying experience.
Our larger stables cater to the more advanced rider, with ex-polo ponies leading rides for over two hours across the conservancy. This is a fantastic way to see the wildlife without the sound of an engine.
Stables for the less advanced riders (small children included) are on the Eastern side of Borana Conservancy and run at a much slower pace. The grooms are very happy taking children for short rides on lead reigns which is a great way to build up their confidence.
All guests below the age of 21 must wear riding helmets provided.
Show More
Show Less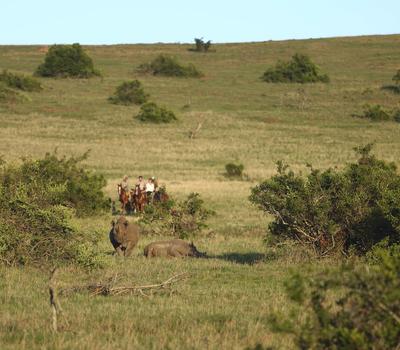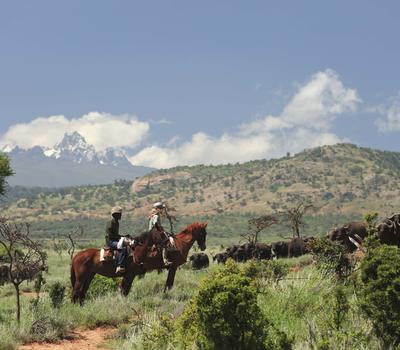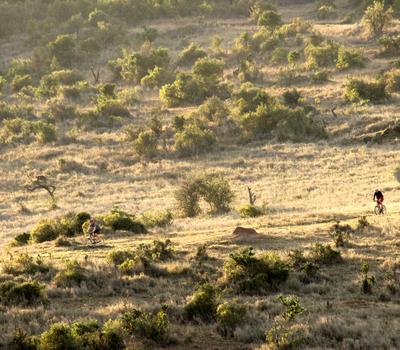 For the more adventurous, mountain biking is a must. We have a range of adult bikes available along with one smaller bike suitable for children aged 9 or over.
Guests must be relatively fit and confident with off road bike riding. The hills and valleys provide the perfect terrain for adrenalin fuelled bike rides.
Helmets are provided.
Show More
Show Less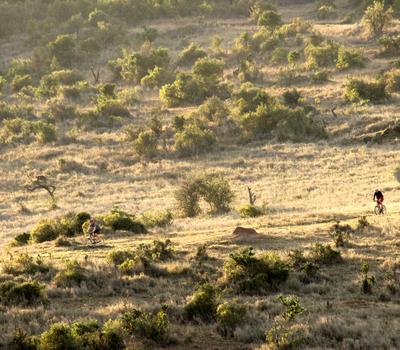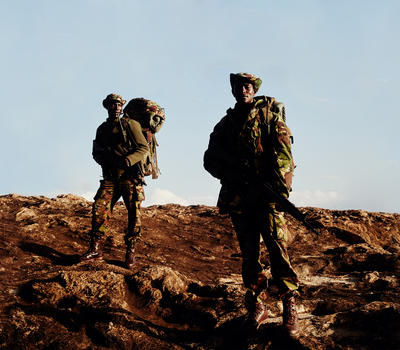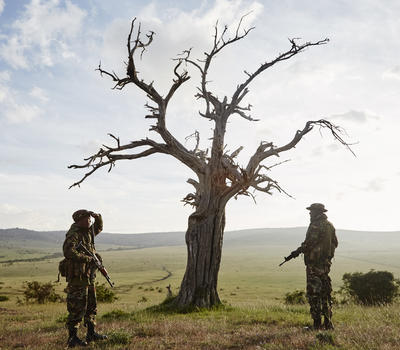 Deployments with the Borana Conservancy anti-poaching team
Borana Lodge guests are given the opportunity to join our anti-poaching team on their evening deployments. This allows guests to get a behind the scenes view of how conservation on Borana operates.
Guests will be given a tour of the ranger head quarters as well as meeting the heads of security. After an introduction to the team and how they operate, guests will then assist with dropping rangers off at various locations on Borana where these men will then spend the night, keeping a watchful eye of the conservancy.
Show More
Show Less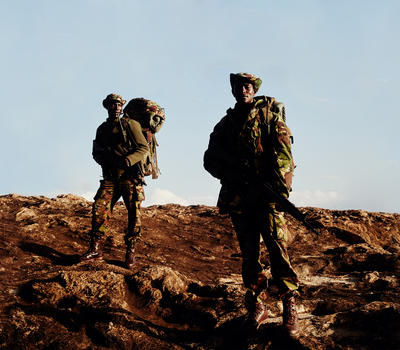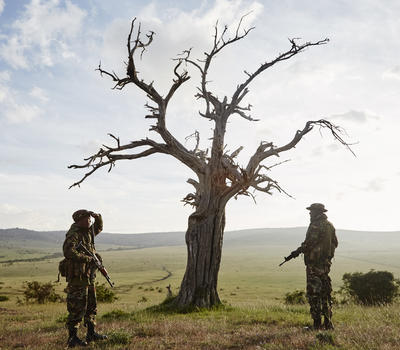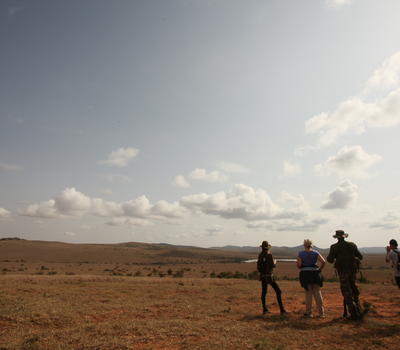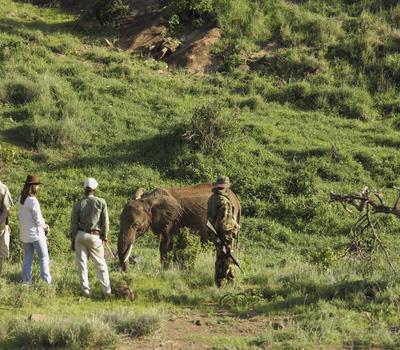 Bush walks are conducted by an experienced field guide accompanied by an armed Borana Conservancy ranger.
While walking, guests have the chance to appreciate the smaller aspects of the Borana eco-system. Borana guides are extremely knowledgeable and give an insight into the medicinal and practical usses for indigenous plants.
Walks around the lodge grounds can be arranged for children while parents enjoy some down time. Children will learn about the birds and plants as well as the tracks of smaller creatures which live at lodge.
Show More
Show Less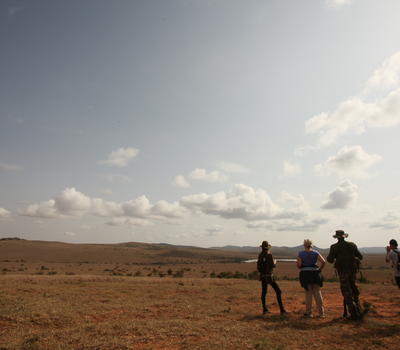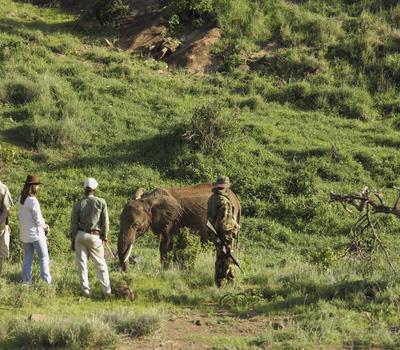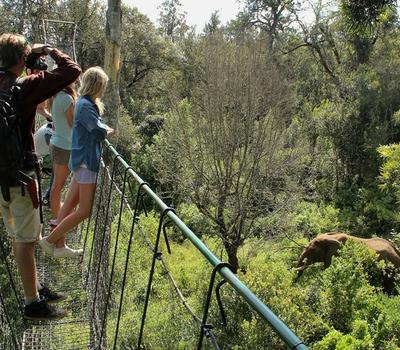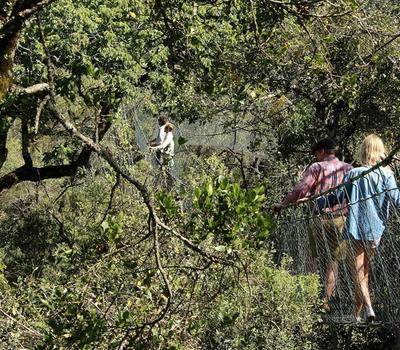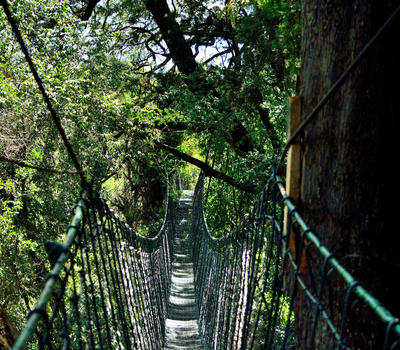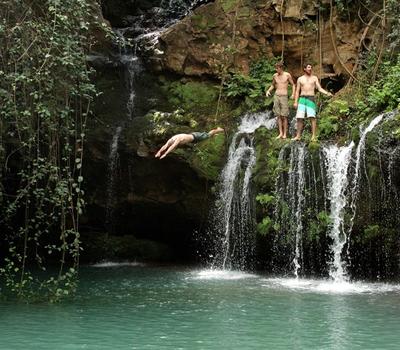 Visit to the Ngare Ndare forest
Located on the Southern boundary of Borana Conservancy, the Ngare Ndare forest shows the stark contrast between the various ecosystems of Northern Kenya.
The 13,000 acre indigenous forest, made up of African Olives and Cedar Trees, provides a safe haven for elephant and other larger mammals as well as a fantastic collection of exotic birds and butterflies. Through the forest lies a crystal clear turquoise river, fed by the underground glacial spring of Mount Kenya's melt waters. With breathtaking waterfalls and not another human around, it is the perfect place for a bracing swim during the heat of the day.
The Ngare Ndare Forest also offers an impressive canopy walk. Suspended at 30m above the ground, this suspension bridge runs for 400m through the forest. Walking the length of the bridge is a truly immersive experience, with wildlife bellow and beautiful birds singing a dancing above, it must be seen to be believed. There is a large platform located at the end of the canopy walk, where lunch will be served, with a fantastic view of the river bellow - where elephant and buffalo are often found drinking or having a swim themselves.
Show More
Show Less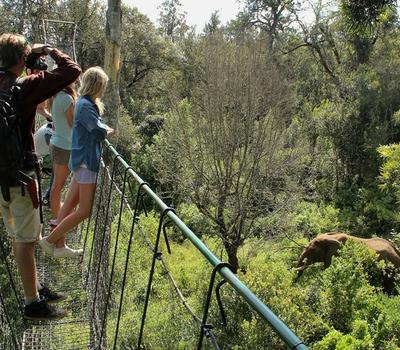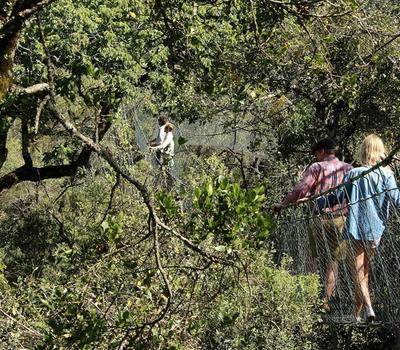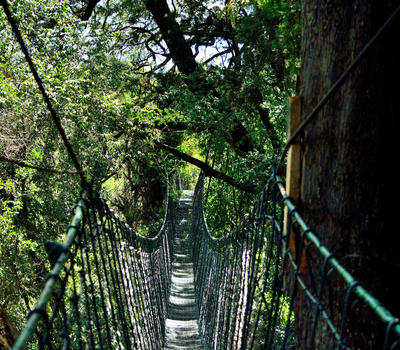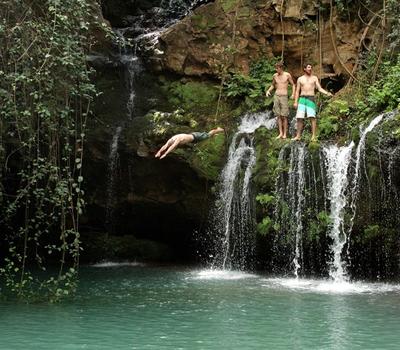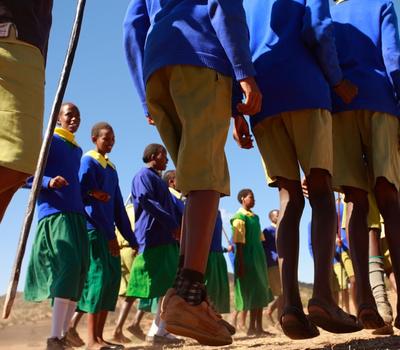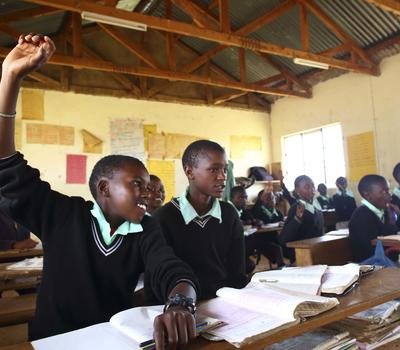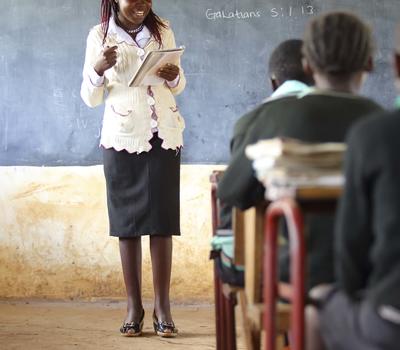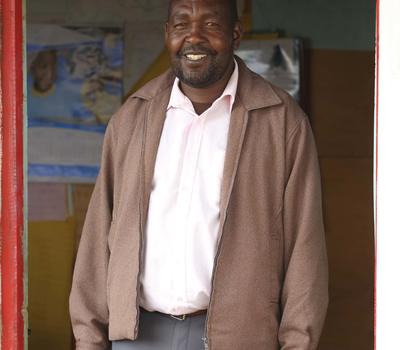 Borana Conservancy proudly funds seven primary schools as well as providing bursaries for over twenty secondary school children.
Visiting one of the primary schools in the area is a fantastic insight into Kenyan life. Children are extremely pleased to share their school days with visitors and love showing people around the grounds. The head master of the school will give guests a guided tour before heading into one of the classrooms. There will be the opportunity to see how the children spend their days and how pleased they are to be learning.
The school teachers encourage visitors to take an art class or to join in on a sports in the afternoon. Football and volleyball are very popular in Kenya, so running shoes are a must!
This is a fantastic activity for families, visiting children and local children often create great friendships, it is an experience which is not easily forgotten.
Show More
Show Less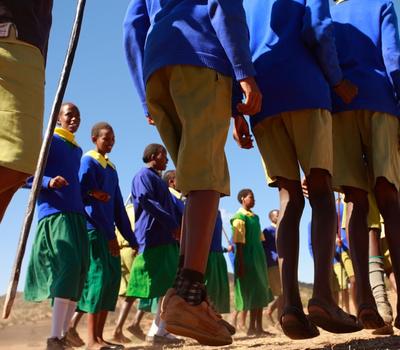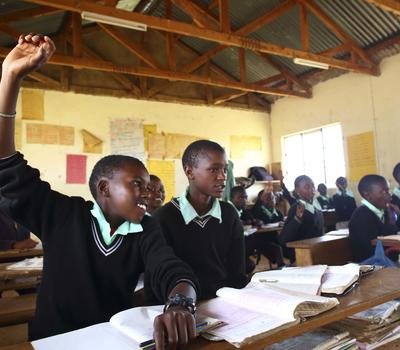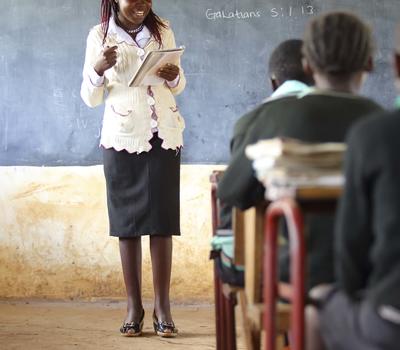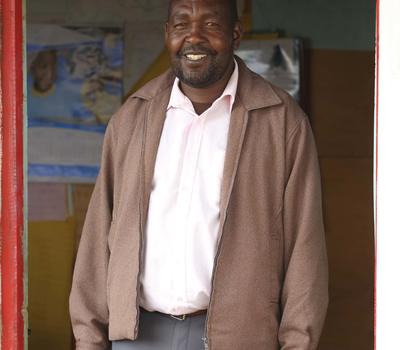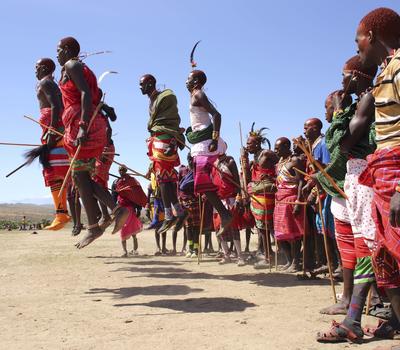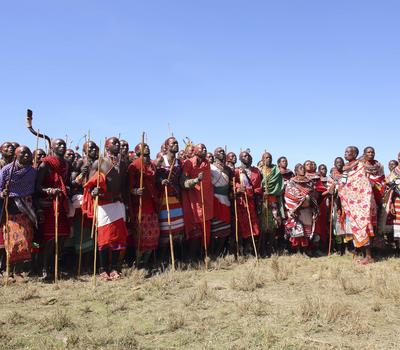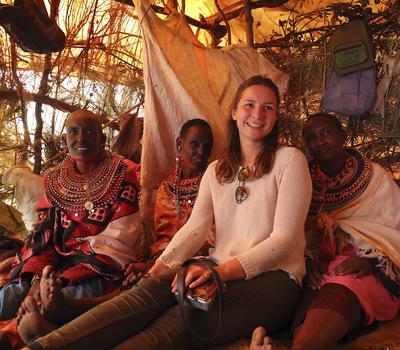 Local Maasai Village Visits
Borana has a close relationship with one of the communities North of the conservancy boundaries who are eager to share their culture.
You will be met by a Maasai elder who will give you a tour of the village as well as describing the history of the Maasai tribe. Various members of the community will show you their customs, ways of life and traditions. The tour usually ends with a traditional tribal dance which you will be encourage to join in with.
This is a fantastic immersion in to traditional Kenyan culture.
Show More
Show Less