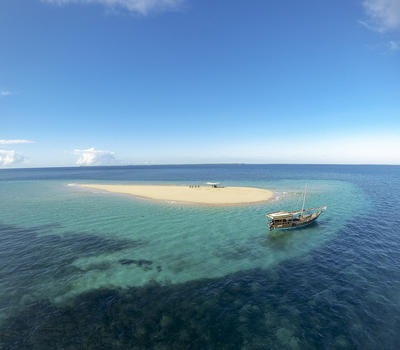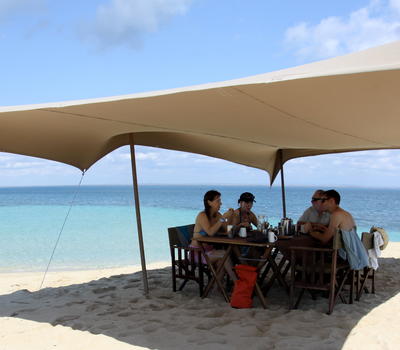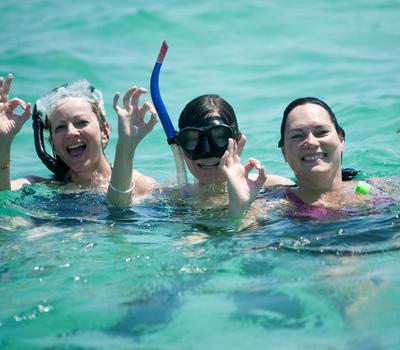 The Sand Bank Beach Experience
A motorized or sailing dhow excursion (depending on winds) takes you one of Ibo's best kept secrets…. A beautiful white sand bank beach totally surrounded by warm blue sea, where the luxury is in the seclusion of the setting. Head out to the little piece of paradise for either breakfast or lunch served under our Bedouin tent with your feet in the sand. There is ample opportunity for swimming, strolling, snoozing, and good snorkelling can be found right off the sand bank. Dolphins and turtles are regularly spotted en-route.
Show More
Show Less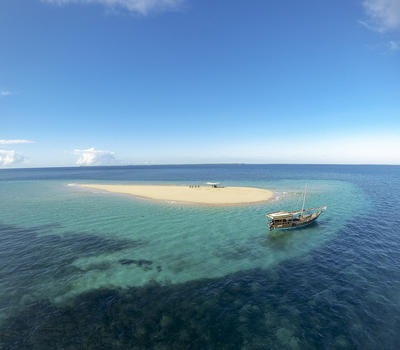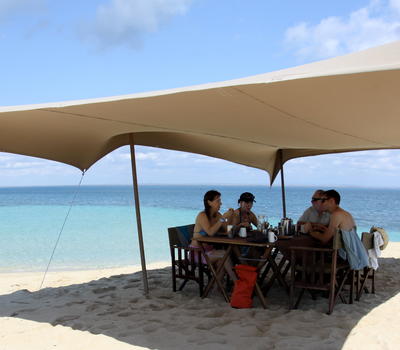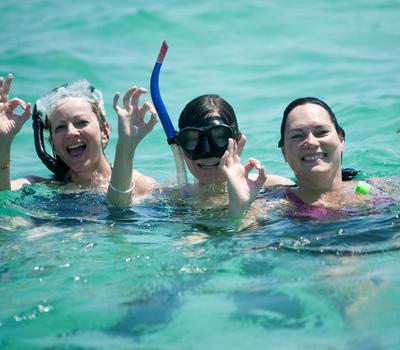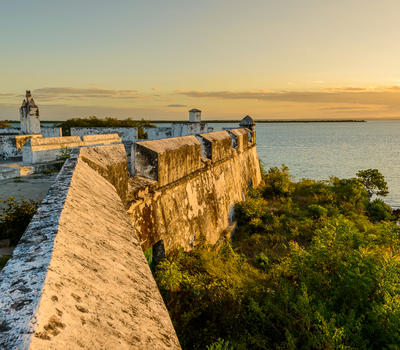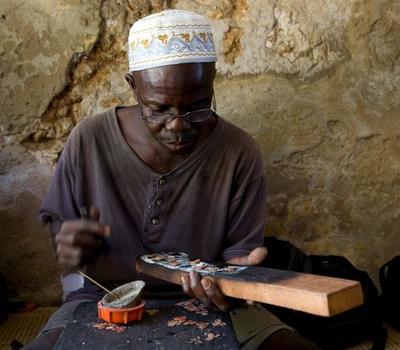 The Ibo of Yesterday Guided Historical Experience
A guided walking journey throughout Ibo Islands Stone Town and important historical buildings many that have been rehabilitated, and some that have fallen into decline. Visit the ancient fort of St Joao Baptista and learn more about the turbulent history that this beautiful fort has endured and see where traditional silversmiths still hand craft exquisite intricate jewelry using ancient Arab technique sand tools and found no-where else in the world. Guests can observe the craft in the making and purchase unique gifts to take home. Guided historical and cultural activities enable guests to immerse themselves in the unique culture of Ibo and a rare chance to understand this unchanged lifestyle.
Show More
Show Less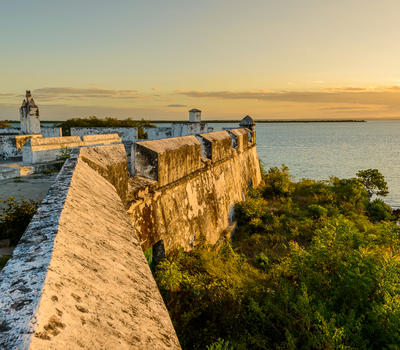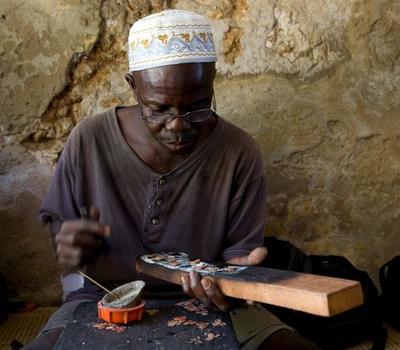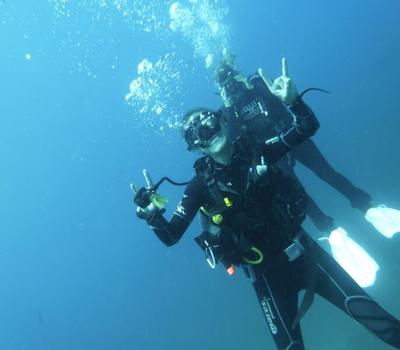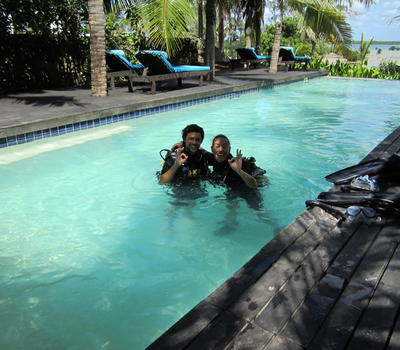 Ibo Island Lodge has a resident PADI Dive Master and offers scuba diving to accredited divers. You can book a series of dives as a guest at Ibo Island Lodge, or book a dedicated dive package or a mobile island hopping dive safari – one of the most unique dive and adventure experiences in Africa! Ibo Island and her surrounds have some wonderful dive sites that our guests rave about.
Show More
Show Less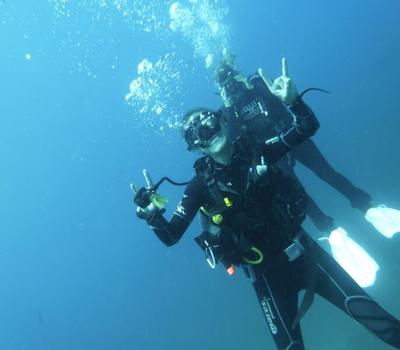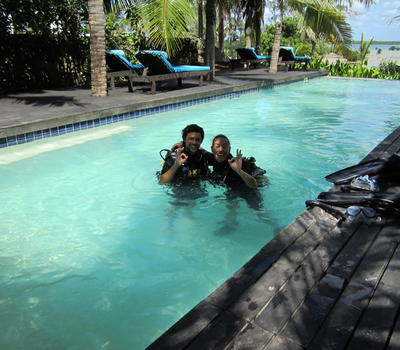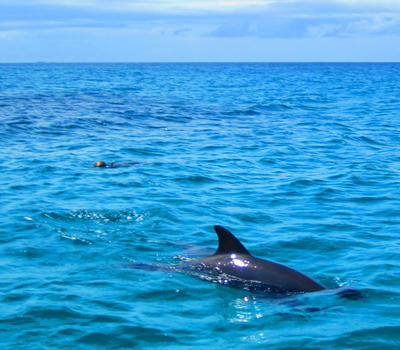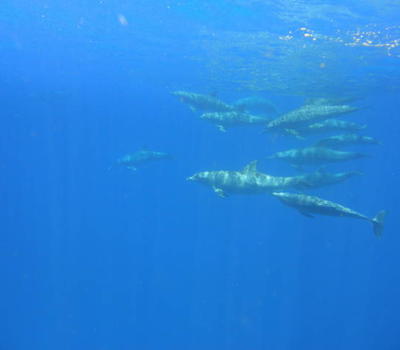 A wonderful adventure on board a magnificent solid teak 12 meter sailing dhows, scanning the horizon for dolphins (bottle-nose and humpback), turtles and humpback whales (in season), and if you are lucky, under snorkel and with the assistance of your guide leap into the warm azure Indian ocean to swim and snorkel amongst these wonderful creatures.
Show More
Show Less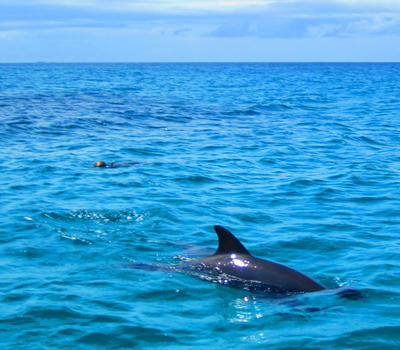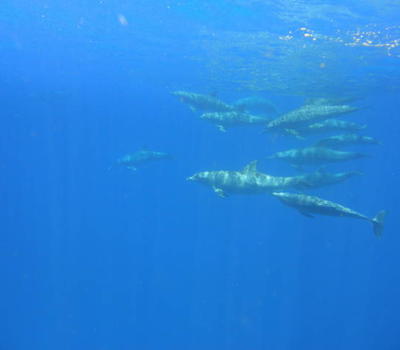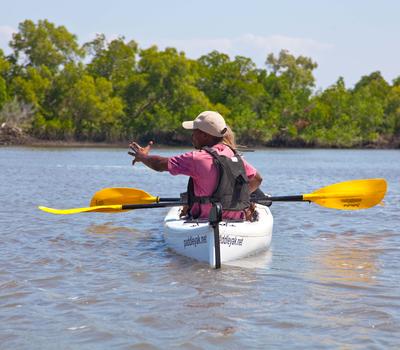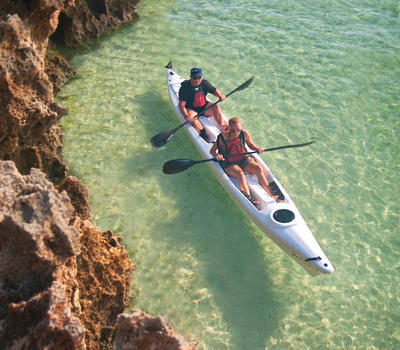 Guided Sea Kayak Excursion
Navigate the winding, peaceful channels in one of the largest mangrove forests in Africa. This guided excursion takes you deep into Ibo's lush, fertile mangrove channels to understand more about the mangrove ecosystem and a wide array of bird and marine life it supports.
Show More
Show Less