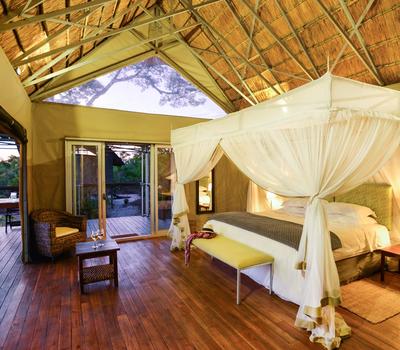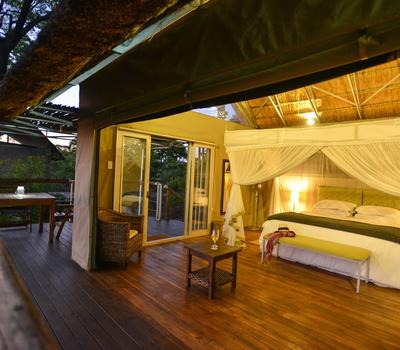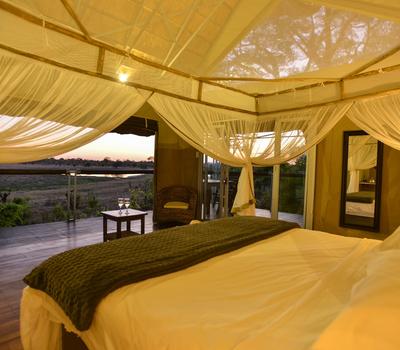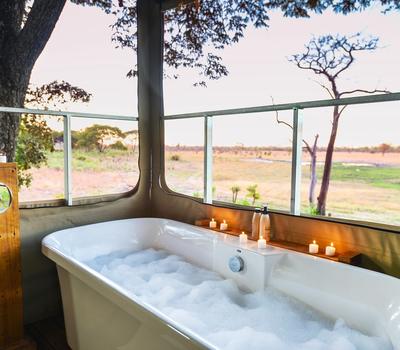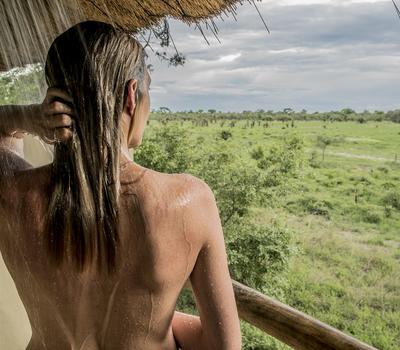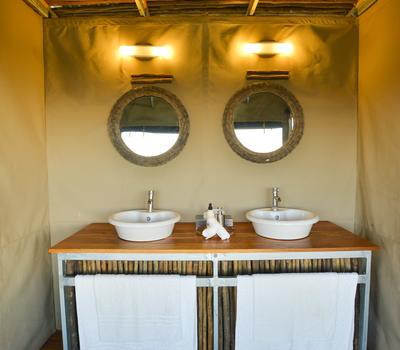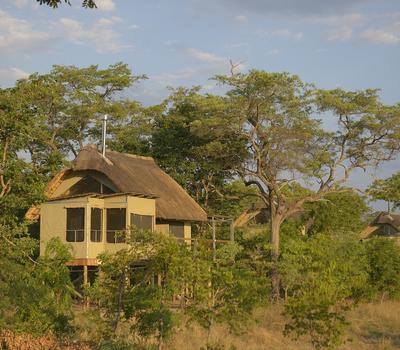 The lodge has 8 romantic tree-house style chalets that all face the waterhole. Each chalet has a private wrap-around veranda with a luxurious outside shower as well as lovely bath inside the open plan room (toilets are behind a closed door for privacy). Lodges all have tea and coffee stations, a fireplace, a fan, a mosquito net covered queen bed and an in-room safe for guests' ultimate convenience. Guests can enjoy panorama-style vistas of the water-hole via floor-to-ceiling 'windows' perfect for game viewing from the comfort of their bed.
Show More
Show Less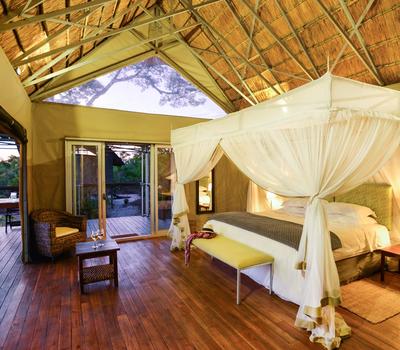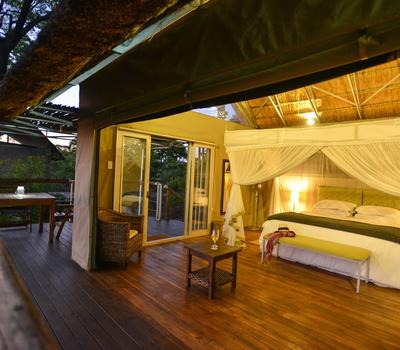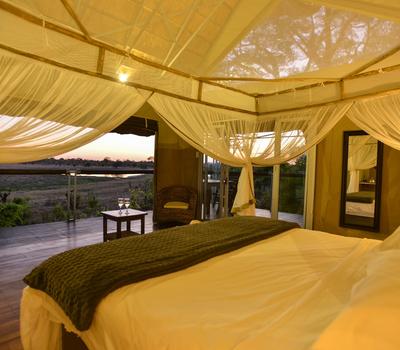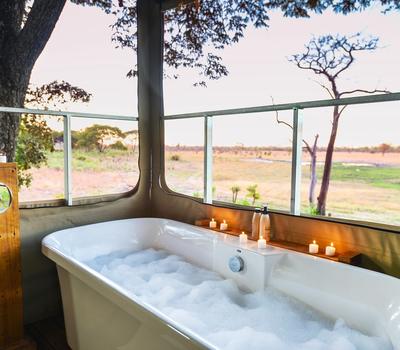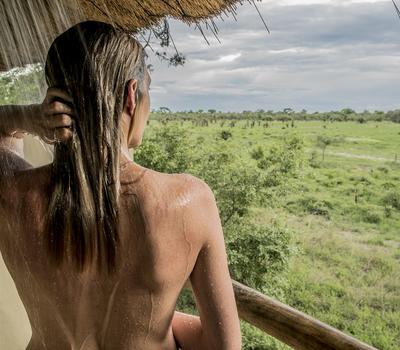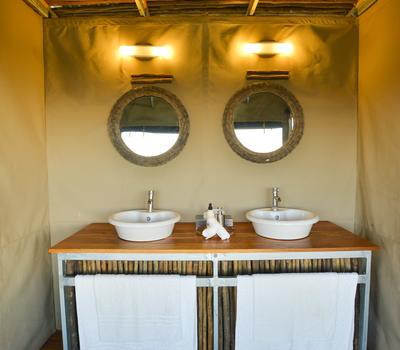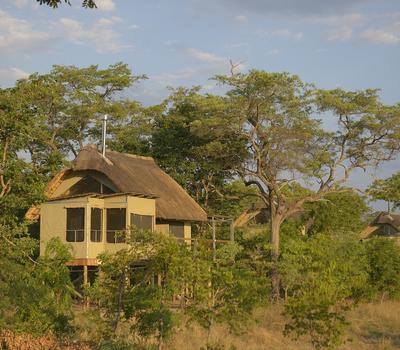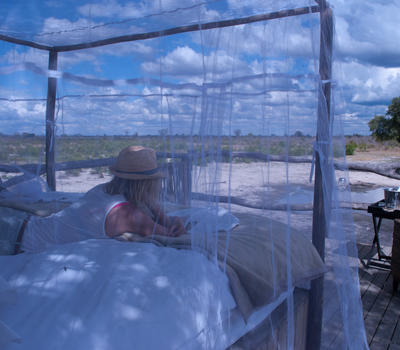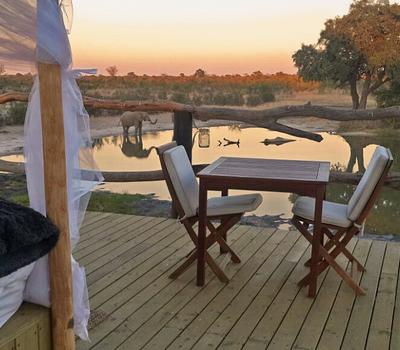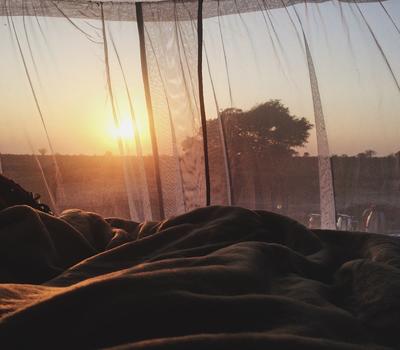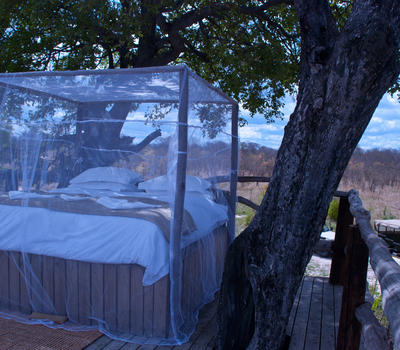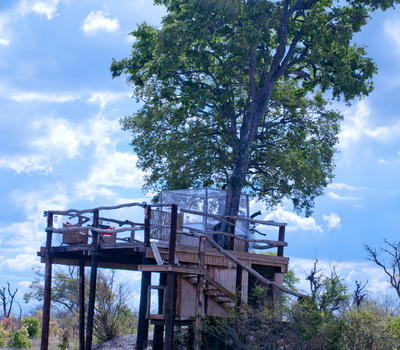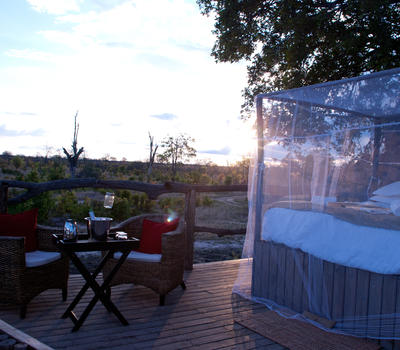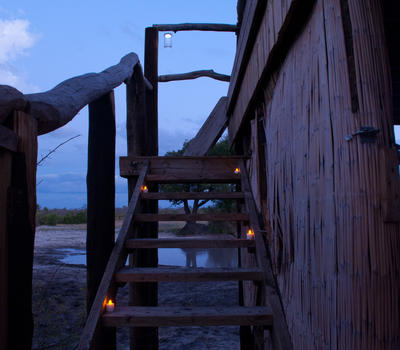 The Eye - our sleep out deck
The Eye, Our Sleep Out Deck.
The Eye is a raised star bed about 15-minutes drive from the main lodge. The sleep-out deck, with its luxurious star bed, is positioned right by a waterhole offering the opportunity to see a variety of animals coming and going, especially in the early morning! The deck is on 2 levels, with a bathroom underneath and a luxurious queen bed up top, protected by a mosquito net. Guests can enjoy the most amazing views of the sunset and sundowners over the waterhole and the surrounding bush.
Guests are escorted at sunset to the deck for sundowners, before being left to enjoy the tranquility of the surrounding bushveld as the day turns to night. After a night under the stars, guests will be collected in the morning and taken back to the lodge to enjoy their morning breakfast.
Show More
Show Less