Selous Safari Company Fanjove Island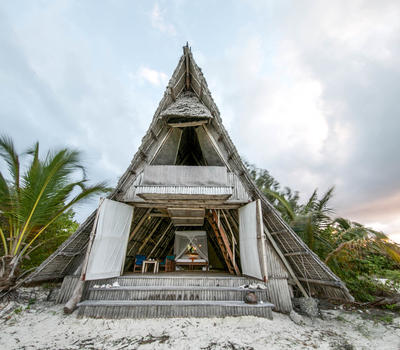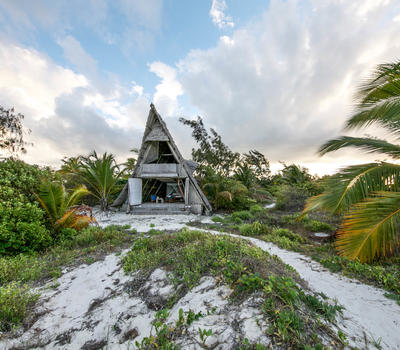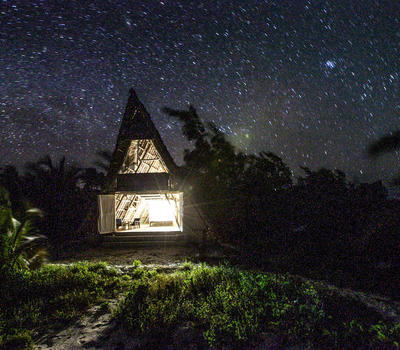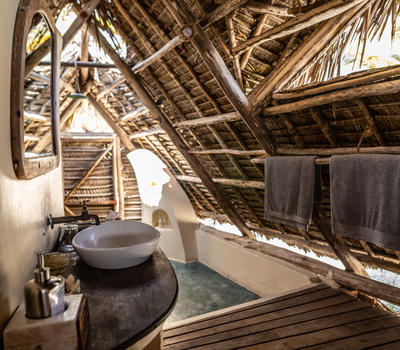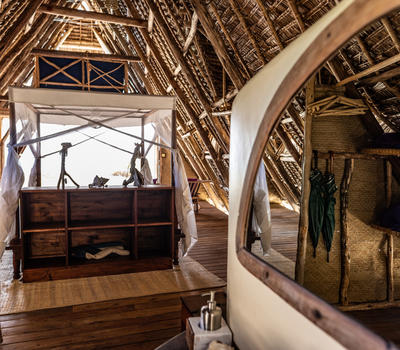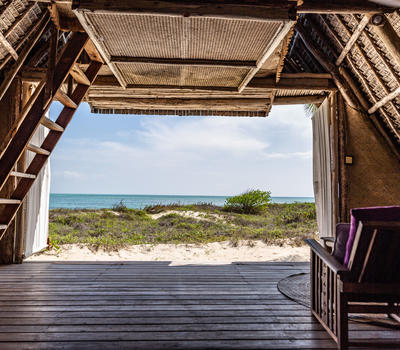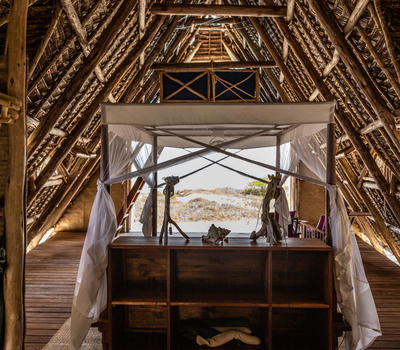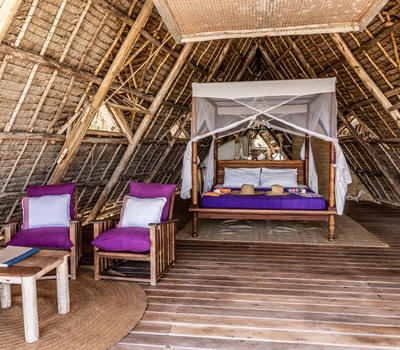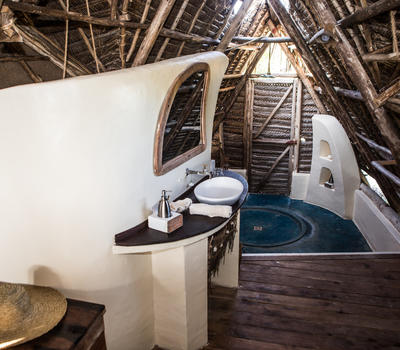 Banda in Ki-Swahili means "Hut" and, in a way, it describes well your accommodation. The shape resembles the Dhow sail (Dhow are the local traditional sailing boats, that you will see almost at any time when looking at the sea). It is all made of wood (only planted wood has been used, and no hard wood has been cut from forests) and makuti (palm leaves). Only the bathroom, because of its necessities, has been built in concrete, but shaped to be inserted in harmony with the rest of the building.
Each banda is open at its front to capitalise on the uninterrupted ocean views, which can also be enjoyed from the upstairs balcony. The whole property has been designed to minimize its environmental footprint. Solar power is employed for all the rooms, and the buildings use traditional, natural materials – sustainable wood, mukuti (palm leaves) and thatch. Simple, stylish and comfortable, and completely in keeping with the unpretentious Fanjove vibe, the accommodation provides the perfect base from which to explore the island, shores and seas.
Show More
Show Less