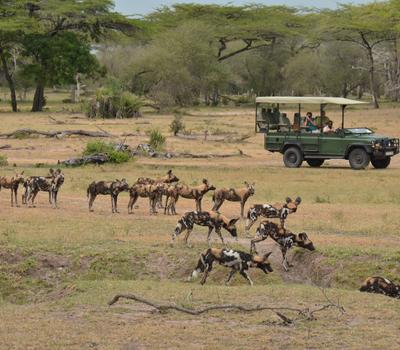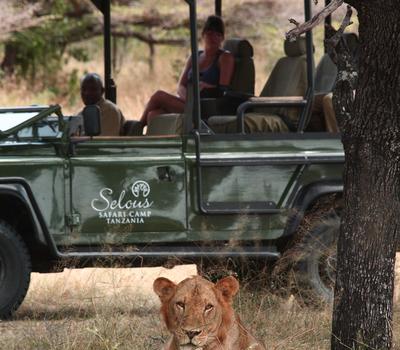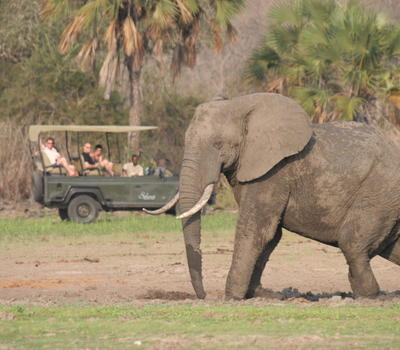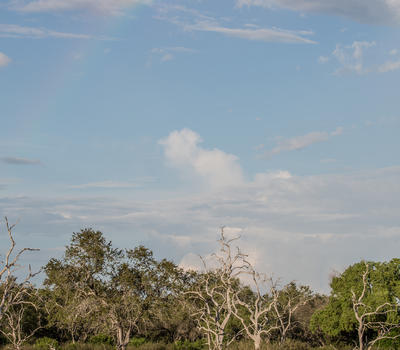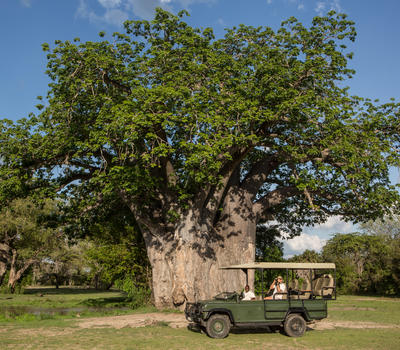 Accompanied by our expert driver guides, travel in our comfortable 4WD open sided vehicles around the Reserve. Our game drives are a shared experience with fellow guests, but Siwandu does offer a private vehicle with a driver guide which is available to book in advance for a daily surcharge.
Show More
Show Less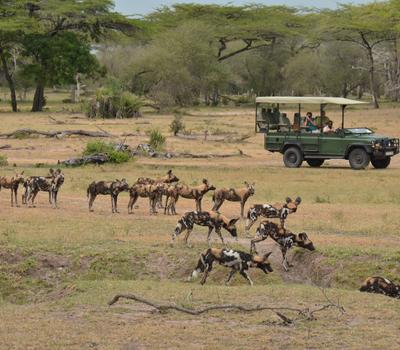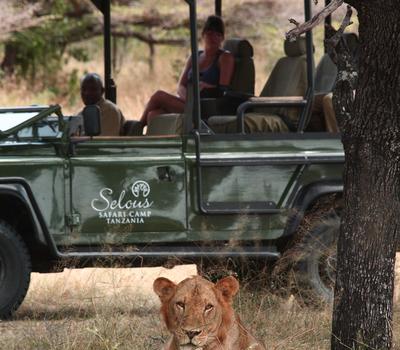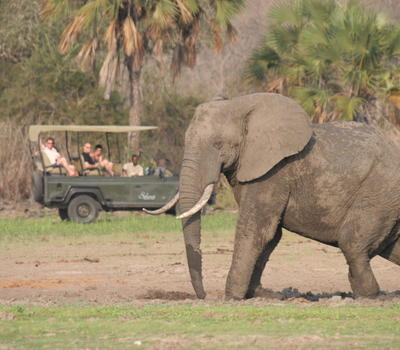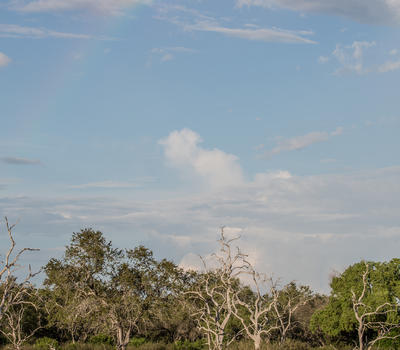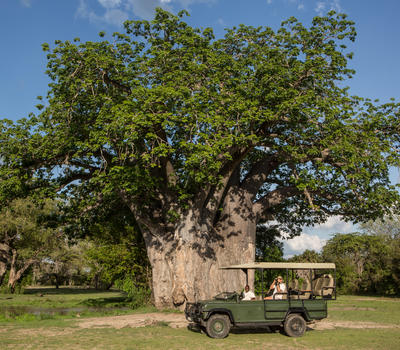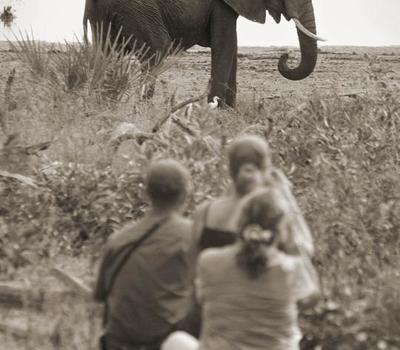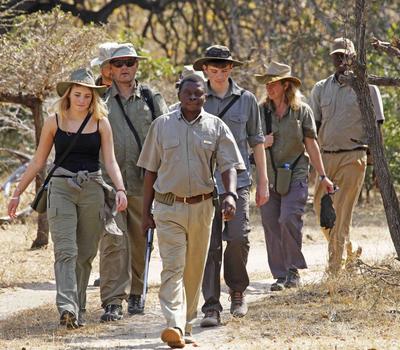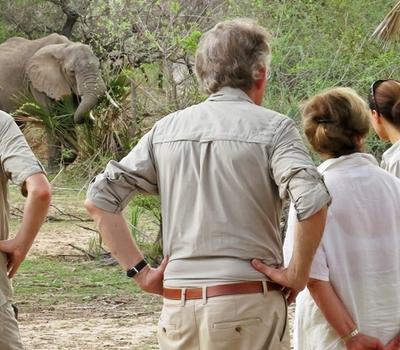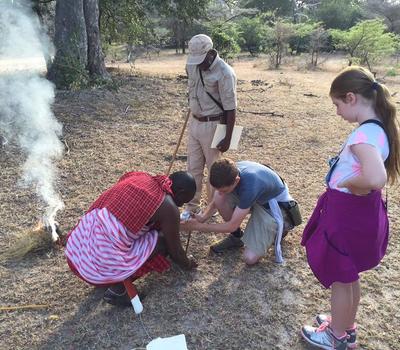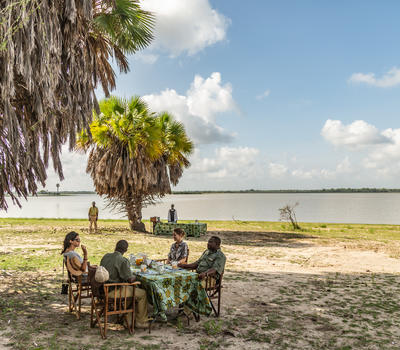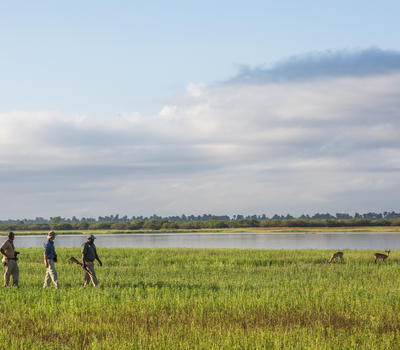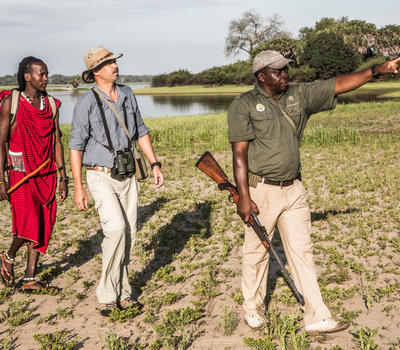 Walking is a wonderful way to get close to nature and to learn about some of the smaller species and ecosystems in the reserve as well as the flora and fauna. The walk is slow paced, stopping under shade to hear interesting things from your knowledgeable guide. Game Walks are offered to guests aged 16 and over but we do offer Children's Walks within our camp grounds just before afternoon tea.
Show More
Show Less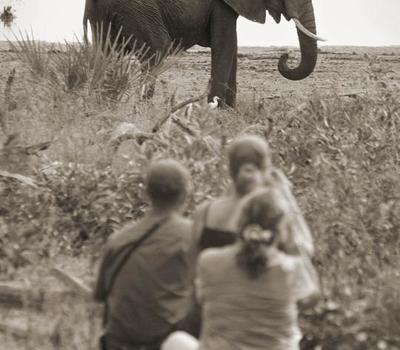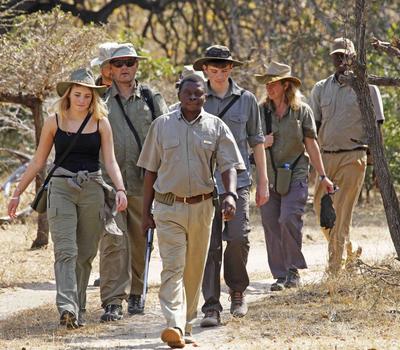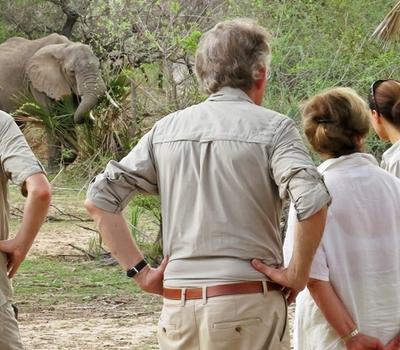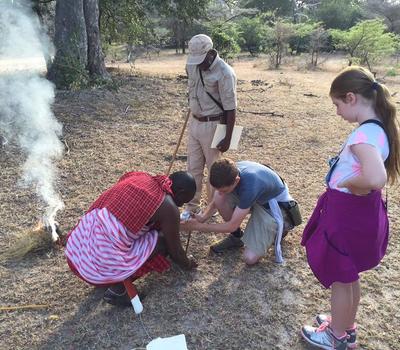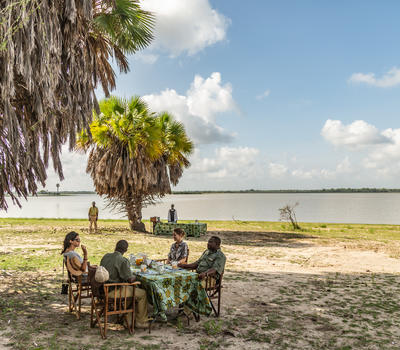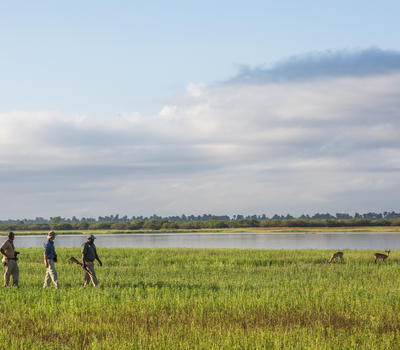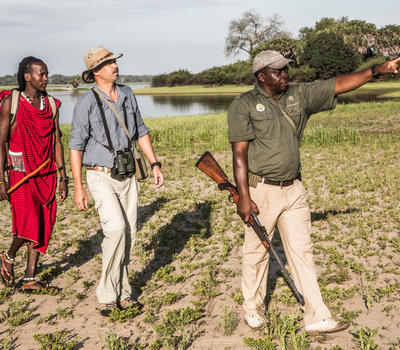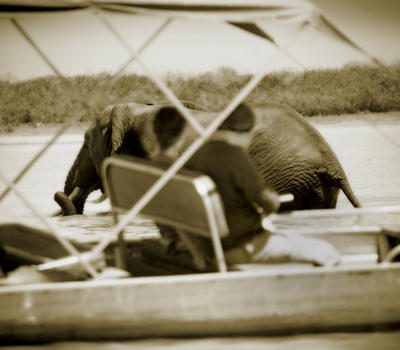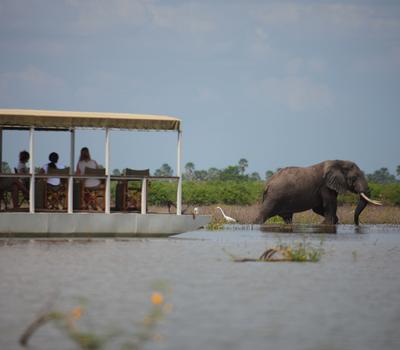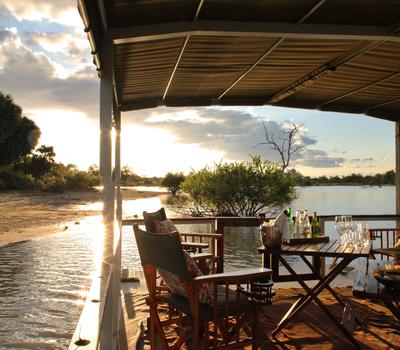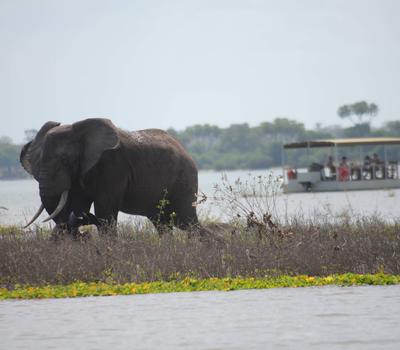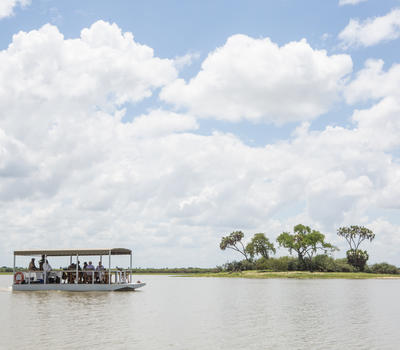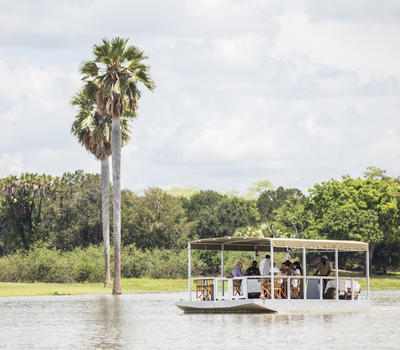 Explore the sinuous waterways of the Rufiji River delta, the largest in East Africa. When the rains have fallen, cruises venture into the river but for the rest of the year Siwandu guests boat on Lake Nzerakera both in sturdy metal boats with covered canopies as well as our glorious pontoon boat, that allows guests the ultimate luxury of dining or sipping a sundowner on the move, while watching animals come down to drink and enjoying the wonderful variety of bird life.
Show More
Show Less